100+ of the best YA books of 2020
Shout out to these 100+ YA novels for making 2020 that little bit more bearable.
There's no point sugar coating it, 2020 has been pretty terrible. There's been a lot of heartache and pain and whilst we by no means want to gloss over that fact, today we'd like to celebrate one of the few wonderful things that has come out of the past year, the incredible array of new YA books.
We've met plus size K-pop idols, Argentinian soccer stars and Latinx trans brujo's, travelled to 1926 Shanghai and 1800's Italy and experienced everything from dragon racing world cups to beauty pageants. We've had the chance to read stories that have broken boundaries, uplifted new voices, bended genres and toyed with every emotion possible. Despite its many faults, 2020 introduced us to truly ground breaking new young adult novels from authors both new and long beloved and we think that's pretty exciting.
So, without further ado, here are 100+ of the best YA novels to come out of 2020.
---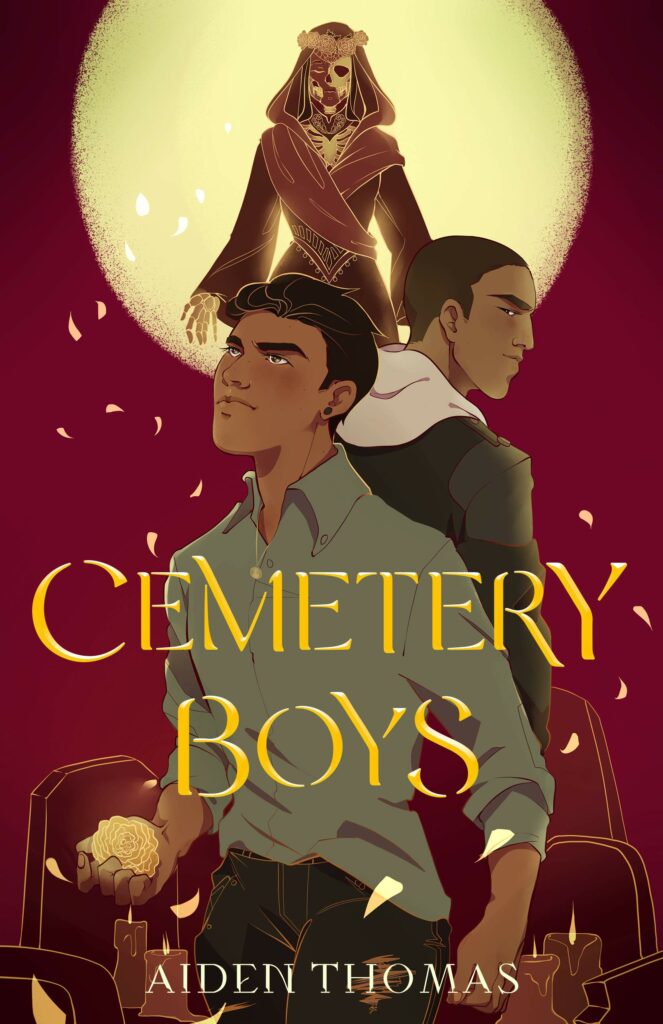 Cemetery Boys by Aiden Thomas
When his traditional Latinx family has problems accepting his true gender, Yadriel becomes determined to prove himself a real brujo. With the help of his cousin and best friend Maritza, he performs the ritual himself, and then sets out to find the ghost of his murdered cousin and set it free.
However, the ghost he summons is actually Julian Diaz, the school's resident bad boy, and Julian is not about to go quietly into death. He's determined to find out what happened and tie off some loose ends before he leaves. Left with no choice, Yadriel agrees to help Julian, so that they can both get what they want. But the longer Yadriel spends with Julian, the less he wants to let him leave.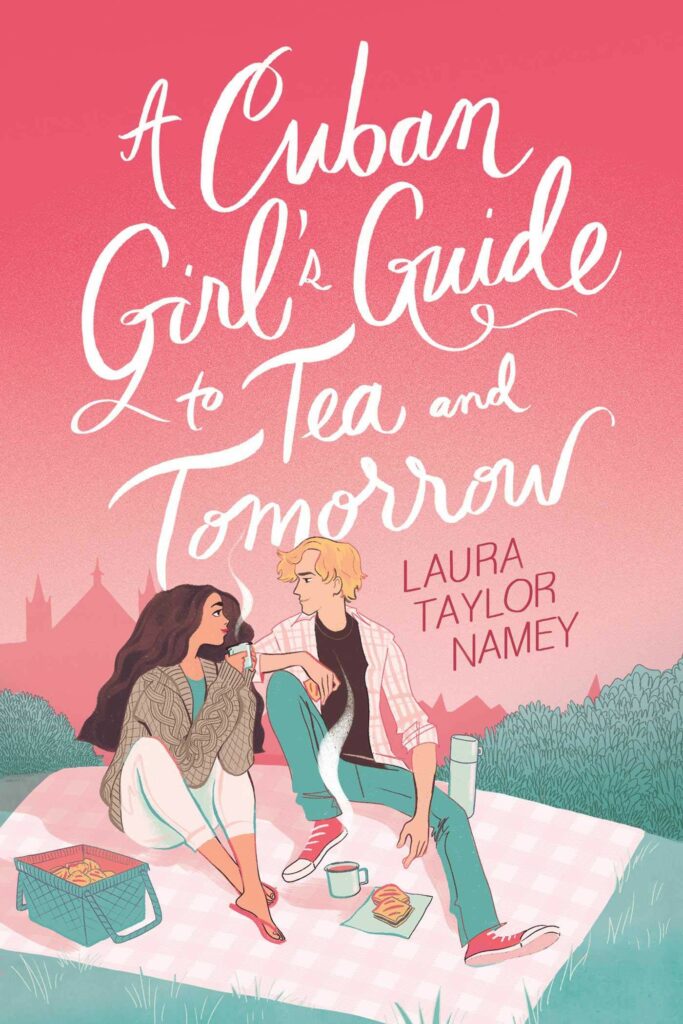 A Cuban Girl's Guide to Tea and Tomorrow by Laura Taylor Namey
For Lila Reyes, a summer in England was never part of the plan. The plan was 1) take over her abuela's role as head baker at their panadería, 2) move in with her best friend after graduation, and 3) live happily ever after with her boyfriend. But then the Trifecta happened, and everything—including Lila herself—fell apart.
Worried about Lila's mental health, her parents make a new plan for her: Spend three months with family friends in Winchester, England, to relax and reset. But with the lack of sun, a grumpy inn cook, and a small town lacking Miami flavor (both in food and otherwise), what would be a dream trip for some feels more like a nightmare to Lila…until she meets Orion Maxwell.
A teashop clerk with troubles of his own, Orion is determined to help Lila out of her funk, and appoints himself as her personal tour guide. From Winchester's drama-filled music scene to the sweeping English countryside, it isn't long before Lila is not only charmed by Orion, but England itself. Soon a new future is beginning to form in Lila's mind—one that would mean leaving everything she ever planned behind.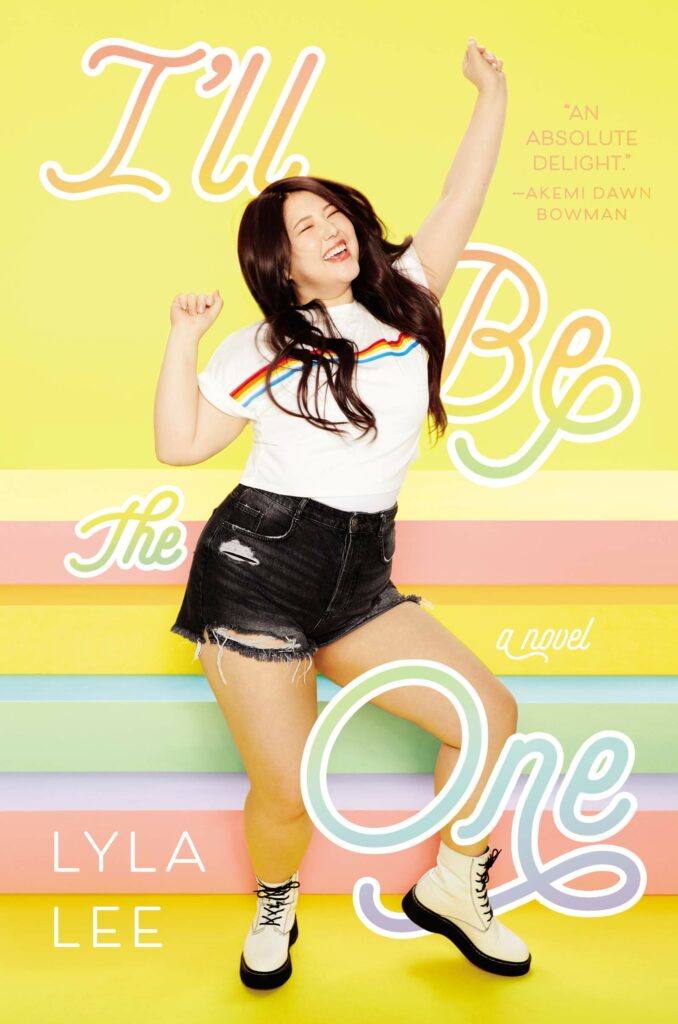 I'll Be the One by Lyla Lee
Skye Shin has heard it all. Fat girls shouldn't dance. Wear bright colors. Shouldn't call attention to themselves. But Skye dreams of joining the glittering world of K-Pop, and to do that, she's about to break all the rules that society, the media, and even her own mother, have set for girls like her.
She'll challenge thousands of other performers in an internationally televised competition looking for the next K-pop star, and she'll do it better than anyone else.
When Skye nails her audition, she's immediately swept into a whirlwind of countless practices, shocking performances, and the drama that comes with reality TV. What she doesn't count on are the highly fat-phobic beauty standards of the Korean pop entertainment industry, her sudden media fame and scrutiny, or the sparks that soon fly with her fellow competitor, Henry Cho. But Skye has her sights on becoming the world's first plus-sized K-pop star, and that means winning the competition—without losing herself.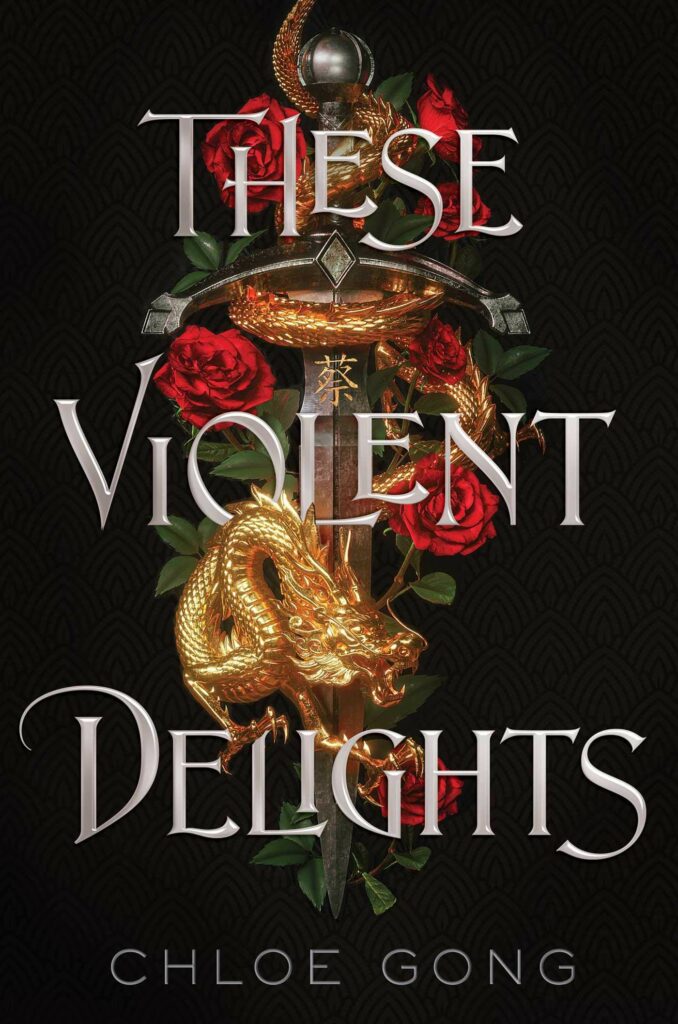 These Violent Delights by Chloe Gong
The year is 1926, and Shanghai hums to the tune of debauchery. A blood feud between two gangs runs the streets red, leaving the city helpless in the grip of chaos. At the heart of it all is eighteen-year-old Juliette Cai, a former flapper who has returned to assume her role as the proud heir of the Scarlet Gang—a network of criminals far above the law. Their only rivals in power are the White Flowers, who have fought the Scarlets for generations. And behind every move is their heir, Roma Montagov, Juliette's first love…and first betrayal.
But when gangsters on both sides show signs of instability culminating in clawing their own throats out, the people start to whisper. Of a contagion, a madness. Of a monster in the shadows. As the deaths stack up, Juliette and Roma must set their guns—and grudges—aside and work together, for if they can't stop this mayhem, then there will be no city left for either to rule.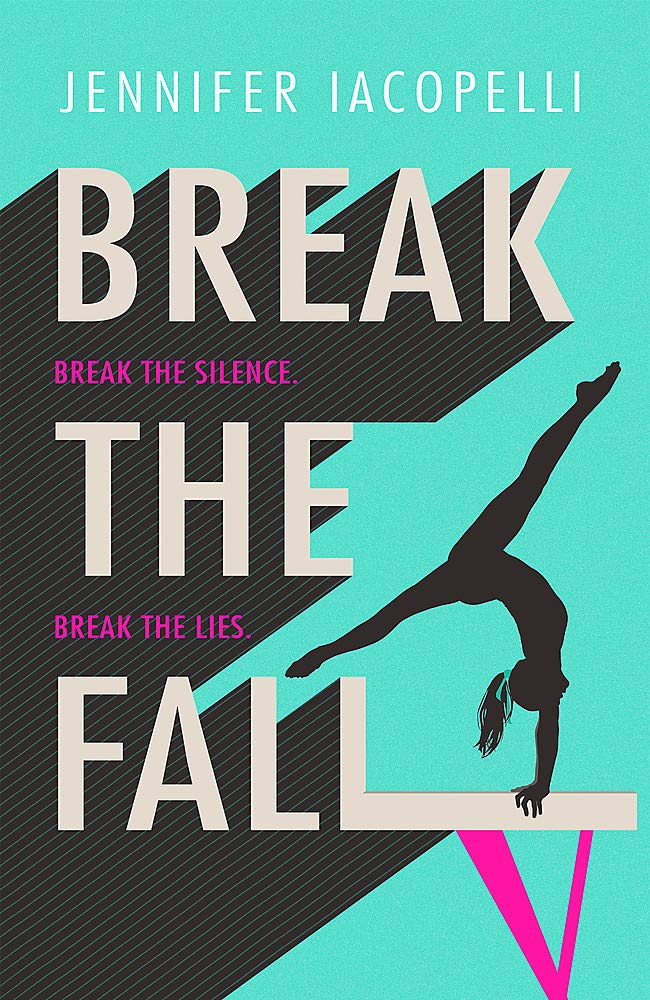 Break the Fall by Jennifer Iacopelli
Audrey Lee is going to the Olympics. A year ago, she could barely do a push up as she recovered from a spine surgery, one that could have paralyzed her. And now? She's made the United States' gymnastics team with her best friend, Emma, just like they both dreamed about since they were kids. She's on top of the world. The pressure for perfection is higher than ever when horrifying news rips the team apart. Audrey is desperate to advocate for her teammate who has been hurt by the one person they trusted most–but not all the gymnasts are as supportive.
With the team on the verge of collapse, the one bright spot in training is Leo, her new coach's ridiculously cute son. And while Audrey probably (okay, definitely) shouldn't date him until after the games, would it really be the end of the world?
Balancing the tenuous relationship between her teammates with unparalleled expectations, Audrey doesn't need any more distractions. No matter what it takes, she's not going to let anyone bring them down. But with painful revelations, incredible odds, and the very real possibility of falling at every turn, will Audrey's determination be enough?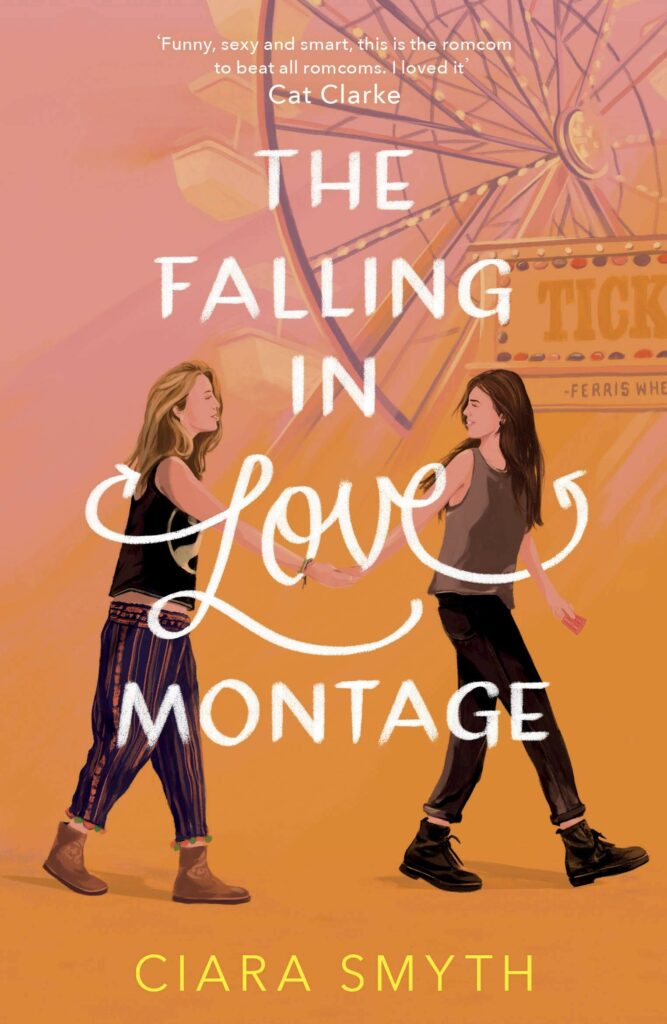 The Falling in Love Montage by Ciara Smyth
Saoirse doesn't believe in love at first sight or happy endings. If they were real, her mother would still be able to remember her name and not in a care home with early onset dementia. A condition that Saoirse may one day turn out to have inherited. So she's not looking for a relationship. She doesn't see the point in igniting any romantic sparks if she's bound to burn out. But after a chance encounter at an end-of-term house party, Saoirse is about to break her own rules. For a girl with one blue freckle, an irresistible sense of mischief, and a passion for rom-coms.
Unbothered by Saoirse's no-relationships rulebook, Ruby proposes a loophole: They don't need true love to have one summer of fun, complete with every cliché, rom-com montage-worthy date they can dream up—and a binding agreement to end their romance come fall. It would be the perfect plan, if they weren't forgetting one thing about the Falling in Love Montage: when it's over, the characters actually fall in love… for real.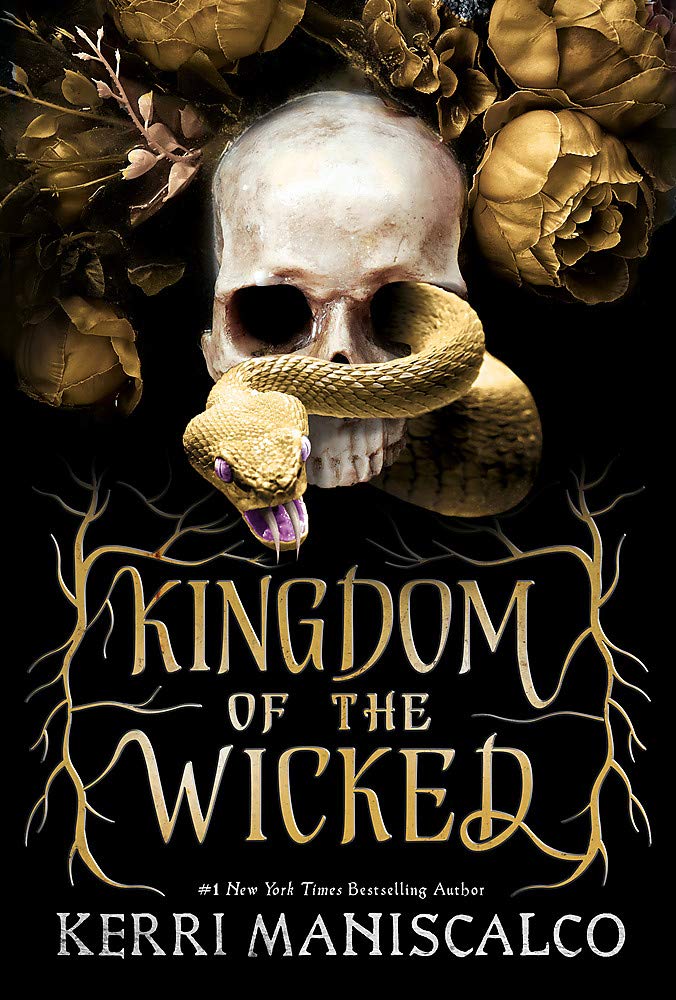 Kingdom of the Wicked by Kerri Maniscalco
Emilia and her twin sister Vittoria are streghe – witches who live secretly among humans, avoiding notice and persecution. One night, Vittoria misses dinner service at the family's renowned Sicilian restaurant. Emilia soon finds the body of her beloved twin…desecrated beyond belief. Devastated, Emilia sets out to find her sister's killer and to seek vengeance at any cost-even if it means using dark magic that's been long forbidden.
Then Emilia meets Wrath, one of the Wicked-princes of Hell she has been warned against in tales since she was a child. Wrath claims to be on Emilia's side, tasked by his master with solving the series of women's murders on the island. But when it comes to the Wicked, nothing is as it seems…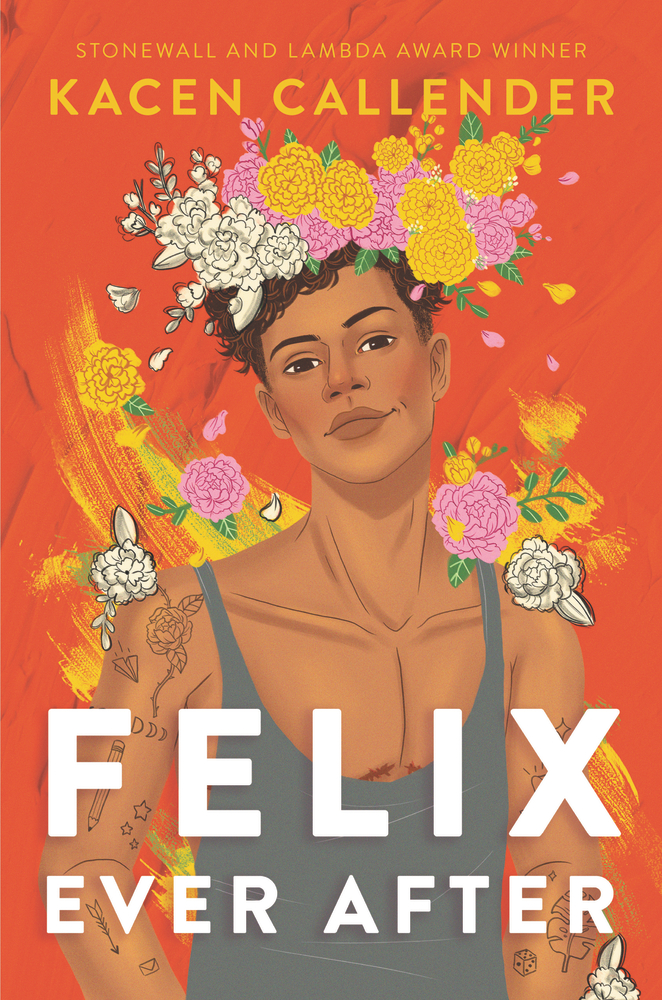 Felix Ever After by Kacen Callender
Felix Love has never been in love—and, yes, he's painfully aware of the irony. He desperately wants to know what it's like and why it seems so easy for everyone but him to find someone. What's worse is that, even though he is proud of his identity, Felix also secretly fears that he's one marginalization too many—Black, queer, and transgender—to ever get his own happily-ever-after.
When an anonymous student begins sending him transphobic messages—after publicly posting Felix's deadname alongside images of him before he transitioned—Felix comes up with a plan for revenge. What he didn't count on: his catfish scenario landing him in a quasi–love triangle…. But as he navigates his complicated feelings, Felix begins a journey of questioning and self-discovery that helps redefine his most important relationship: how he feels about himself.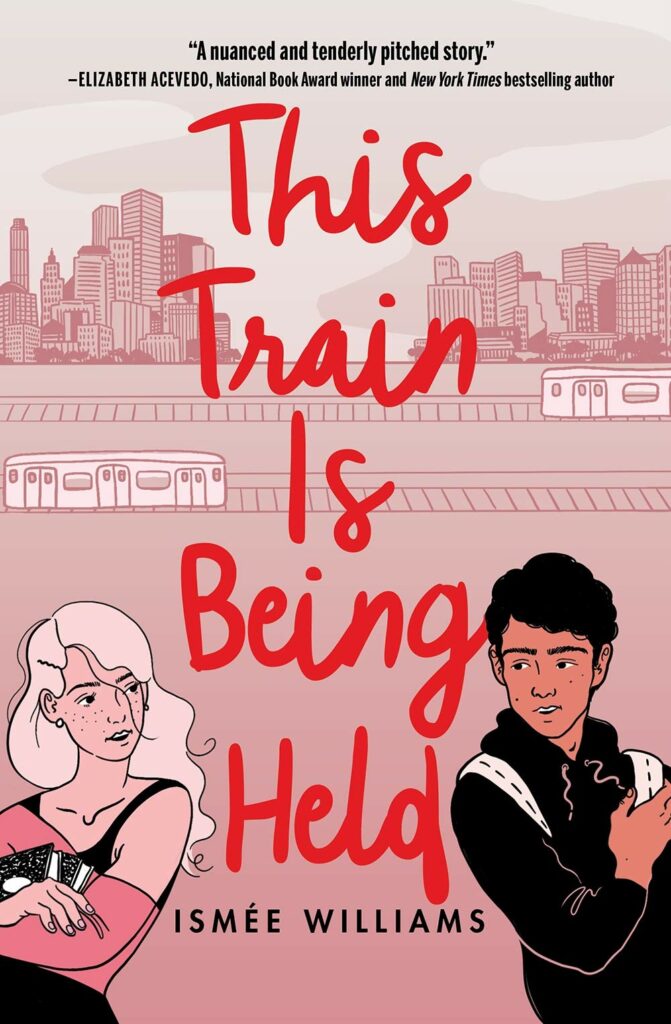 This Train is Being Held by Ismée Williams
When private school student Isabelle Warren first meets Dominican-American Alex Rosario on the downtown 1 train, she remembers his green eyes and his gentlemanly behavior. He remembers her untroubled happiness, something he feels all rich kids must possess. That, and her long dancer legs. Over the course of multiple subway encounters spanning the next three years, Isabelle learns of Alex's struggle with his father, who is hell-bent on Alex being a contender for the major leagues, despite Alex's desire to go to college and become a poet. Alex learns about Isabelle's unstable mother, a woman with a prejudice against Latino men. But fate—and the 1 train—throw them together when Isabelle needs Alex most.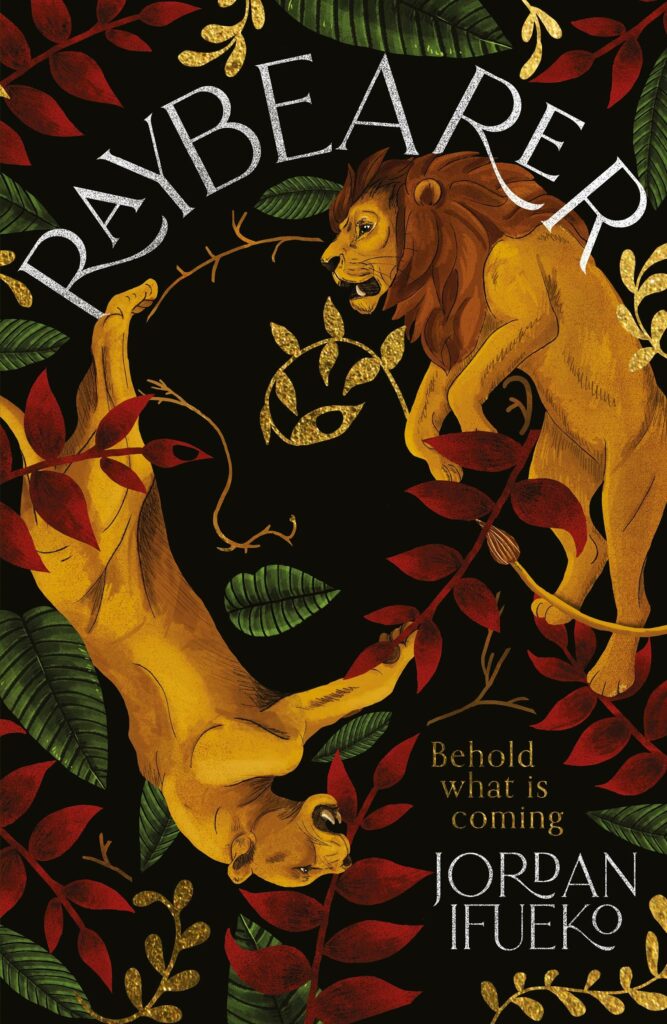 Raybearer by Jordan Ifueko
Tarisai has always longed for the warmth of a family. She was raised in isolation by a mysterious, often absent mother known only as The Lady. The Lady sends her to the capital of the global empire of Aritsar to compete with other children to be chosen as one of the Crown Prince's Council of 11. If she's picked, she'll be joined with the other Council members through the Ray, a bond deeper than blood. That closeness is irresistible to Tarisai, who has always wanted to belong somewhere. But The Lady has other ideas, including a magical wish that Tarisai is compelled to obey: Kill the Crown Prince once she gains his trust. Tarisai won't stand by and become someone's pawn—but is she strong enough to choose a different path for herself?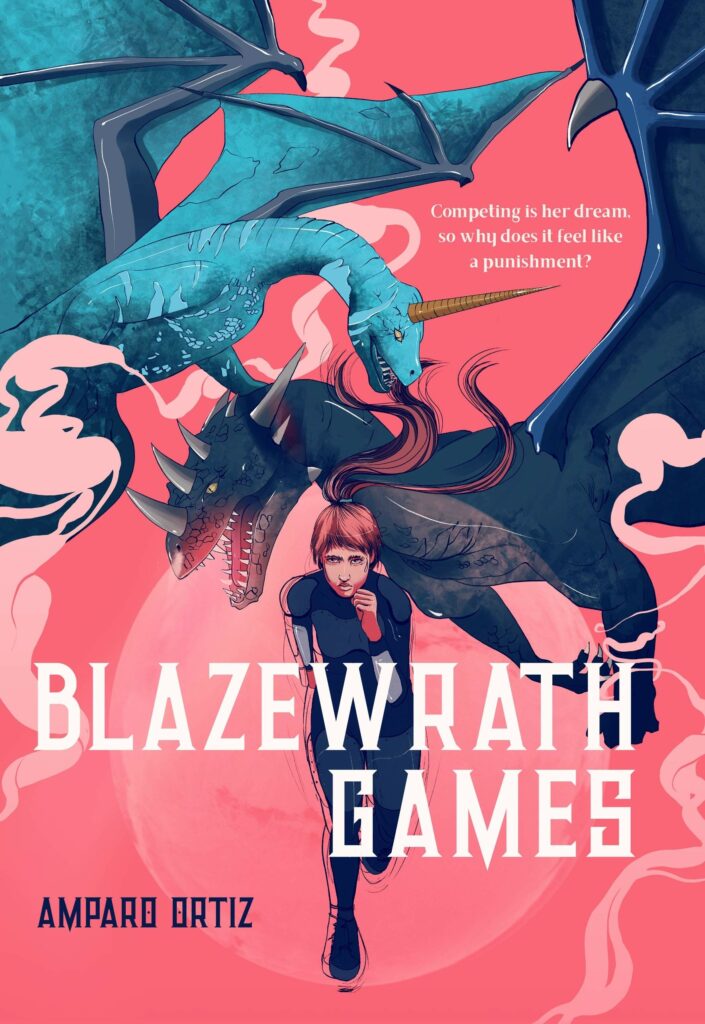 Blazewrath Games by Amparo Ortiz
Lana Torres has always preferred dragons to people. In a few weeks, sixteen countries will compete in the Blazewrath World Cup, a tournament where dragons and their riders fight for glory in a dangerous relay. Lana longs to represent her native Puerto Rico in their first ever World Cup appearance, and when Puerto Rico's Runner—the only player without a dragon steed—is kicked off the team, she's given the chance.
But when she discovers that a former Blazewrath superstar has teamed up with the Sire—a legendary dragon who's cursed into human form—the safety of the Cup is jeopardized. The pair are burning down dragon sanctuaries around the world and refuse to stop unless the Cup gets cancelled. All Lana wanted was to represent her country. Now, to do that, she'll have to navigate an international conspiracy that's deadlier than her beloved sport.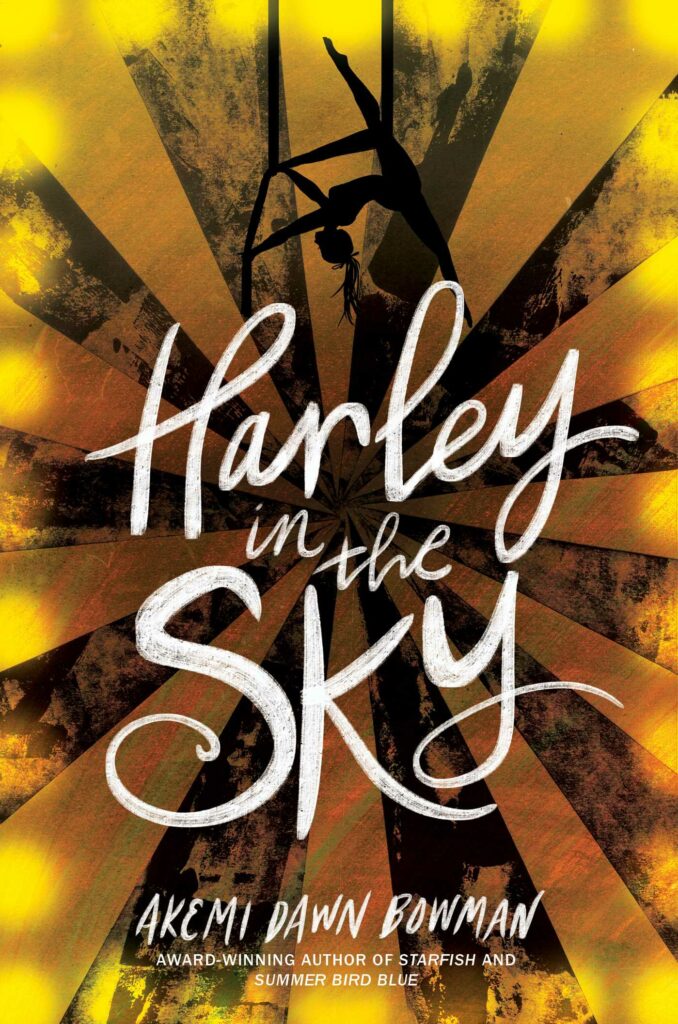 Harley in the Sky by Akemi Dawn Bowman
Harley Milano has dreamed of being a trapeze artist for as long as she can remember. With parents who run a famous circus in Las Vegas, she spends almost every night in the big top watching their lead aerialist perform, wishing with all her soul that she could be up there herself one day.
After a huge fight with her parents, who continue to insist she go to school instead, Harley leaves home, betrays her family and joins the rival traveling circus Maison du Mystère. There, she is thrust into a world that is both brutal and beautiful, where she learns the value of hard work, passion and collaboration. But at the same time, Harley must come to terms with the truth of her family and her past—and reckon with the sacrifices she made and the people she hurt in order to follow her dreams.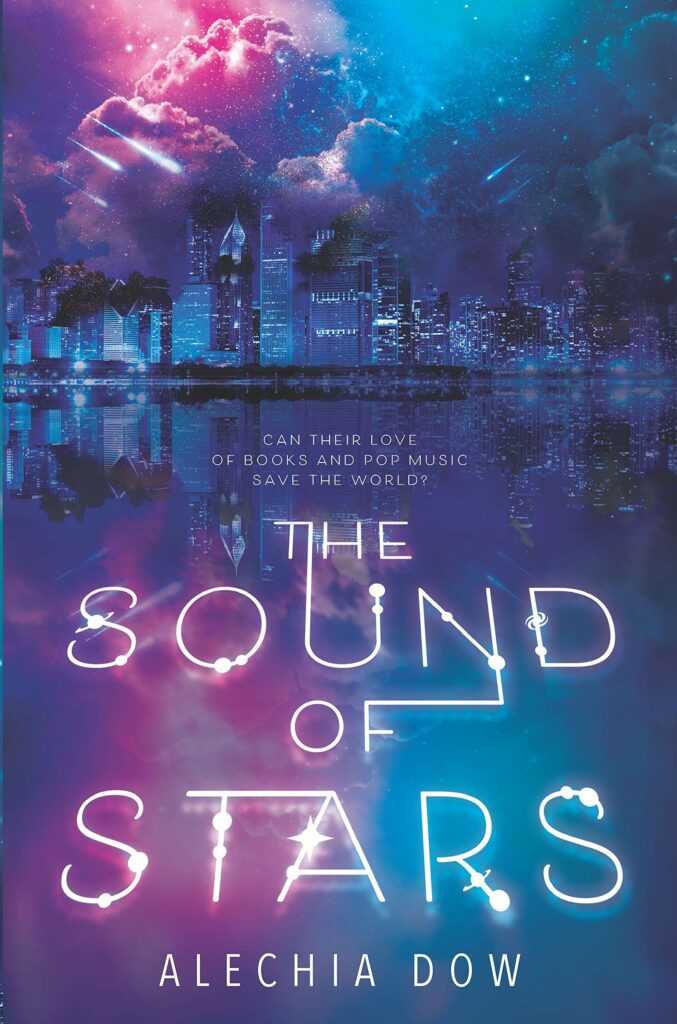 The Sound of the Stars by Alechia Dow
Two years ago, a misunderstanding between the leaders of Earth and the invading Ilori resulted in the deaths of one-third of the world's population. Seventeen-year-old Janelle "Ellie" Baker survives in an Ilori-controlled center in New York City. Deemed dangerously volatile because of their initial reaction to the invasion, humanity's emotional transgressions are now grounds for execution. All art, books and creative expression are illegal, but Ellie breaks the rules by keeping a secret library. When a book goes missing, Ellie is terrified that the Ilori will track it back to her and kill her.
Born in a lab, M0Rr1S (Morris) was raised to be emotionless. When he finds Ellie's illegal library, he's duty-bound to deliver her for execution. The trouble is, he finds himself drawn to human music and in desperate need of more. They're both breaking the rules for love of art—and Ellie inspires the same feelings in him that music does.
Ellie's—and humanity's—fate rests in the hands of an alien she should fear. M0Rr1S has a lot of secrets, but also a potential solution—thousands of miles away. The two embark on a wild and dangerous road trip with a bag of books and their favorite albums, all the while making a story and a song of their own that just might save them both.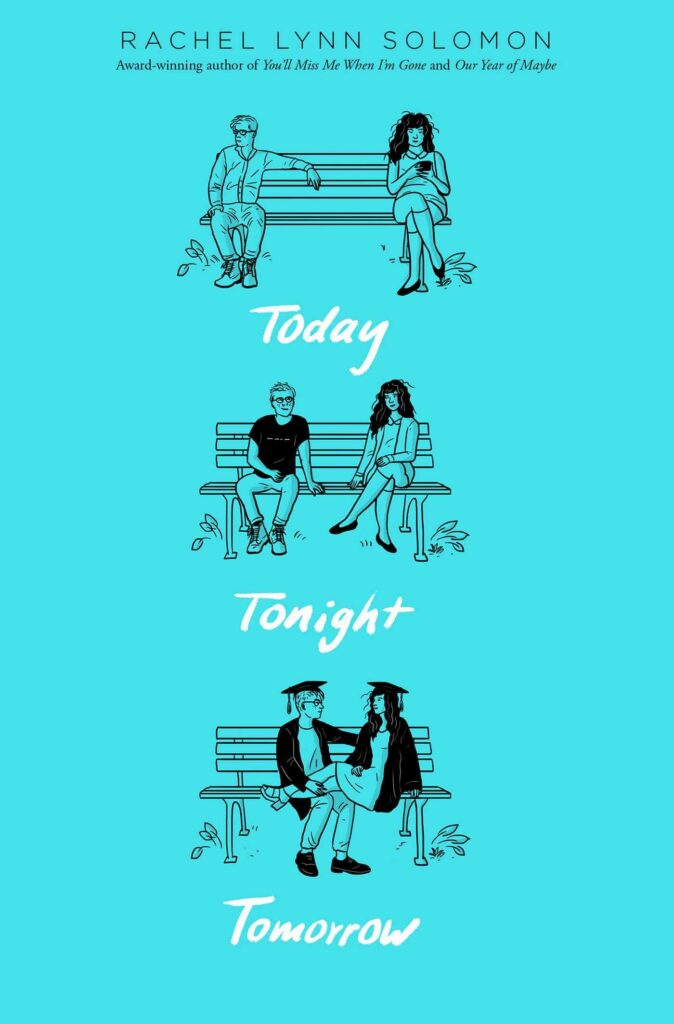 Today Tonight Tomorrow by Rachel Lynn Solomon
It's the last day of senior year. Rowan Roth and Neil McNair have been bitter rivals for all of high school, clashing on test scores, student council elections, and even gym class pull-up contests. While Rowan, who secretly wants to write romance novels, is anxious about the future, she'd love to beat her infuriating nemesis one last time.
When Neil is named valedictorian, Rowan has only one chance at victory: Howl, a senior class game that takes them all over Seattle, a farewell tour of the city she loves. But after learning a group of seniors is out to get them, she and Neil reluctantly decide to team up until they're the last players left—and then they'll destroy each other.
As Rowan spends more time with Neil, she realizes he's much more than the awkward linguistics nerd she's sparred with for the past four years. And, perhaps, this boy she claims to despise might actually be the boy of her dreams.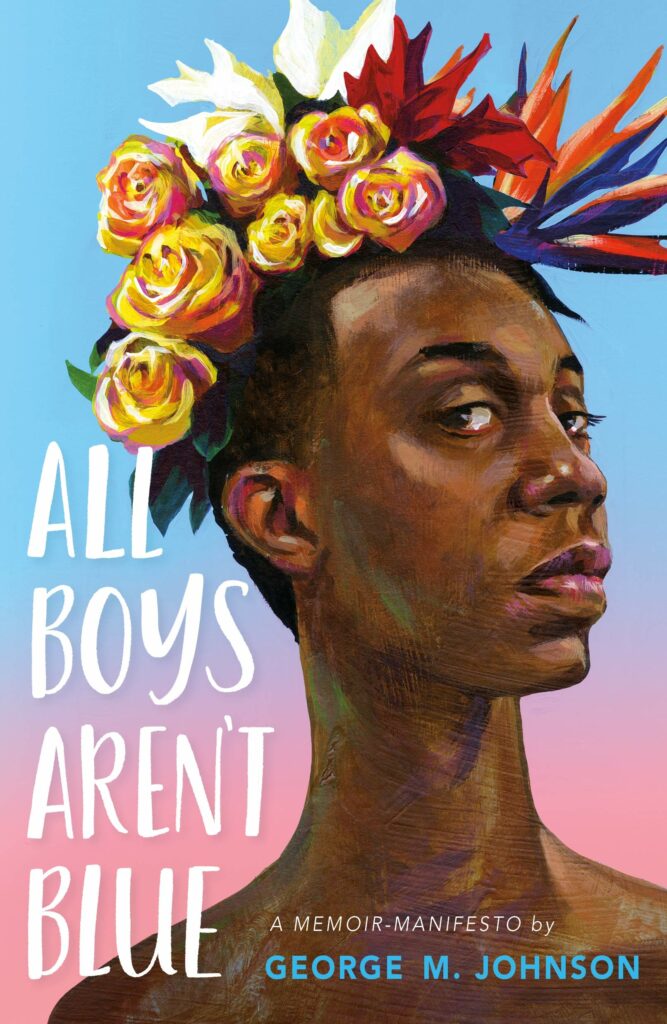 All Boys Aren't Blue by George M. Johnson
In a series of personal essays, prominent journalist and LGBTQIA+ activist George M. Johnson explores his childhood, adolescence, and college years in New Jersey and Virginia. From the memories of getting his teeth kicked out by bullies at age five, to flea marketing with his loving grandmother, to his first sexual relationships, this young-adult memoir weaves together the trials and triumphs faced by Black queer boys.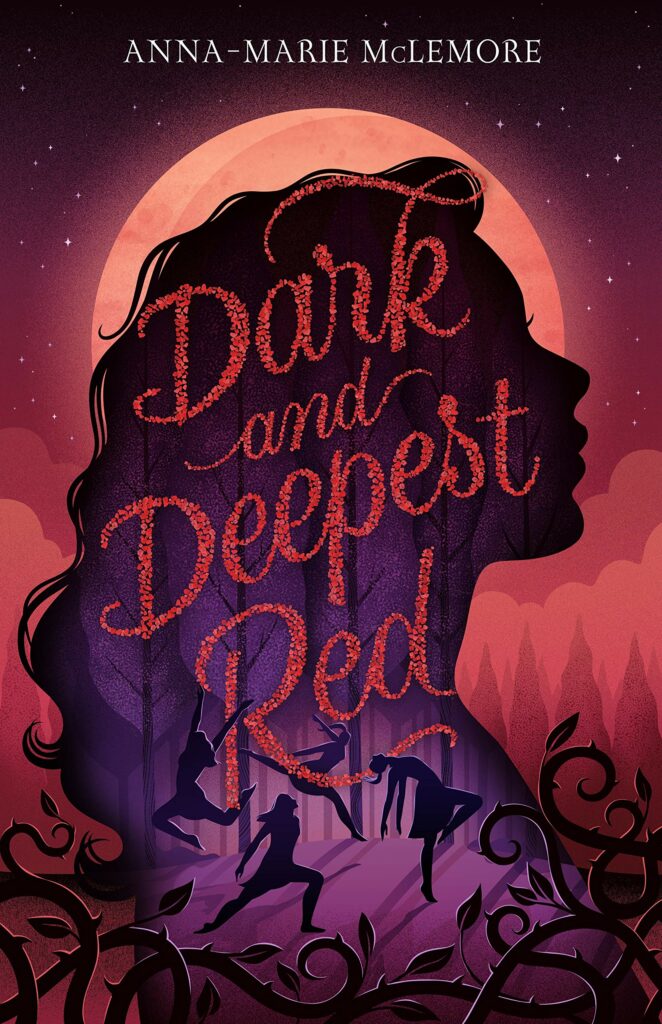 Dark and Deepest Red by Anna-Marie McLemore
Summer, 1518. A strange sickness sweeps through Strasbourg: women dance in the streets, some until they fall down dead. As rumors of witchcraft spread, suspicion turns toward Lavinia and her family, and Lavinia may have to do the unimaginable to save herself and everyone she loves.
Five centuries later, a pair of red shoes seal to Rosella Oliva's feet, making her dance uncontrollably. They draw her toward a boy who knows the dancing fever's history better than anyone: Emil, whose family was blamed for the fever five hundred years ago. But there's more to what happened in 1518 than even Emil knows, and discovering the truth may decide whether Rosella survives the red shoes.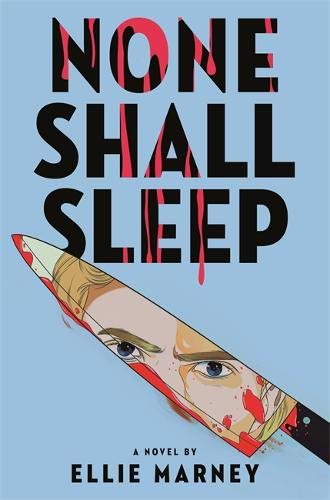 None Shall Sleep by Ellie Marney
In 1982, two teenagers—serial killer survivor Emma Lewis and US Marshal candidate Travis Bell—are recruited by the FBI to interview convicted juvenile killers and provide insight and advice on cold cases. From the start, Emma and Travis develop a quick friendship, gaining information from juvenile murderers that even the FBI can't crack. But when the team is called in to give advice on an active case—a serial killer who exclusively hunts teenagers—things begin to unravel. Working against the clock, they must turn to one of the country's most notorious incarcerated murderers for help: teenage sociopath Simon Gutmunsson. Despite Travis's objections, Emma becomes the conduit between Simon and the FBI team. But while Simon seems to be giving them the information they need to save lives, he's an expert manipulator playing a very long game…and he has his sights set on Emma.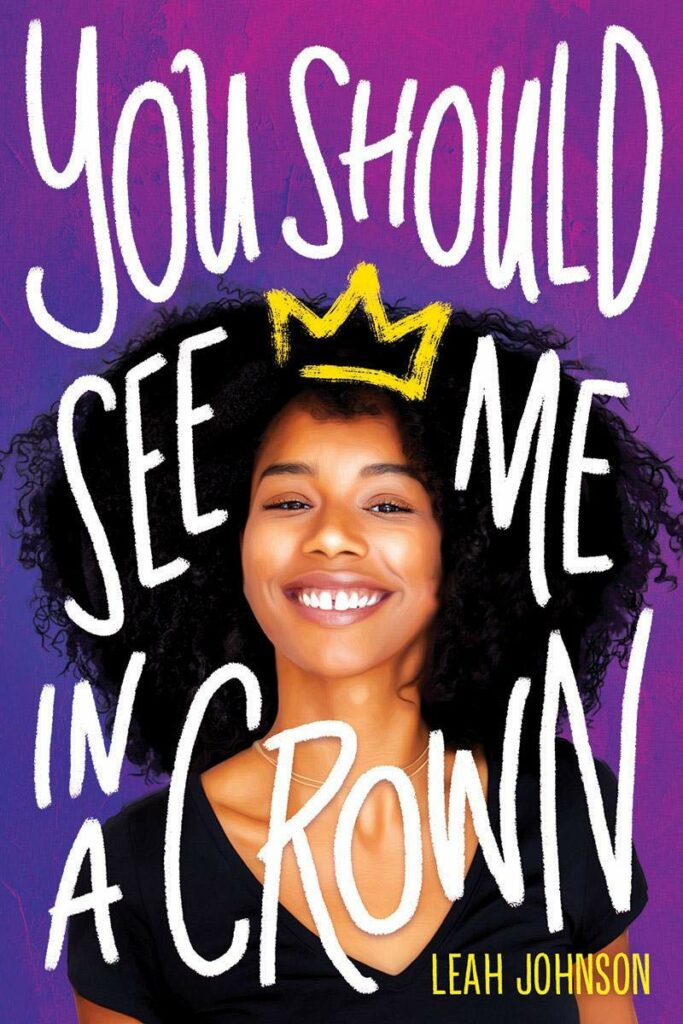 You Should See Me in a Crown by Leah Johnson
Liz Lighty has always believed she's too black, too poor, too awkward to shine in her small, rich, prom-obsessed midwestern town. But it's okay — Liz has a plan that will get her out of Campbell, Indiana, forever: attend the uber-elite Pennington College, play in their world-famous orchestra, and become a doctor.
But when the financial aid she was counting on unexpectedly falls through, Liz's plans come crashing down . . . until she's reminded of her school's scholarship for prom king and queen. There's nothing Liz wants to do less than endure a gauntlet of social media trolls, catty competitors, and humiliating public events, but despite her devastating fear of the spotlight she's willing to do whatever it takes to get to Pennington.
The only thing that makes it halfway bearable is the new girl in school, Mack. She's smart, funny, and just as much of an outsider as Liz. But Mack is also in the running for queen. Will falling for the competition keep Liz from her dreams . . . or make them come true?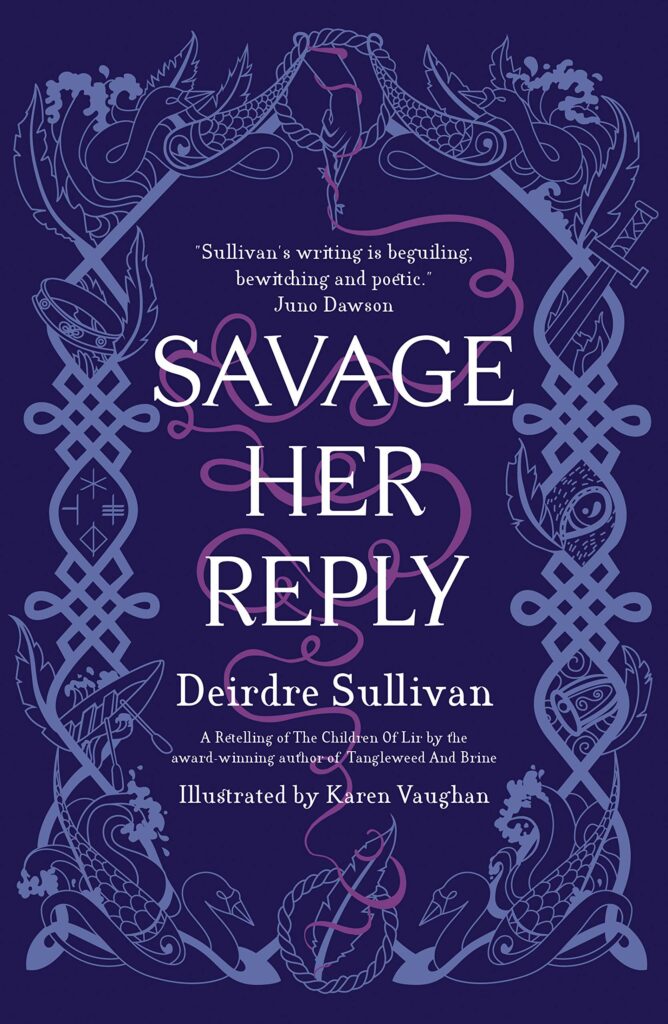 Savage Her Reply by Deirdre Sullivan
A retelling of the favourite Irish fairytale The Children of Lir. Aife marries Lir, a king with four children by his previous wife. Jealous of his affection for his children, the witch Aife turns them into swans for 900 years. Retold through the voice of Aife, Savage Her Reply is unsettling and dark, feminist and fierce, yet nuanced in its exploration of the guilt of a complex character. Buy now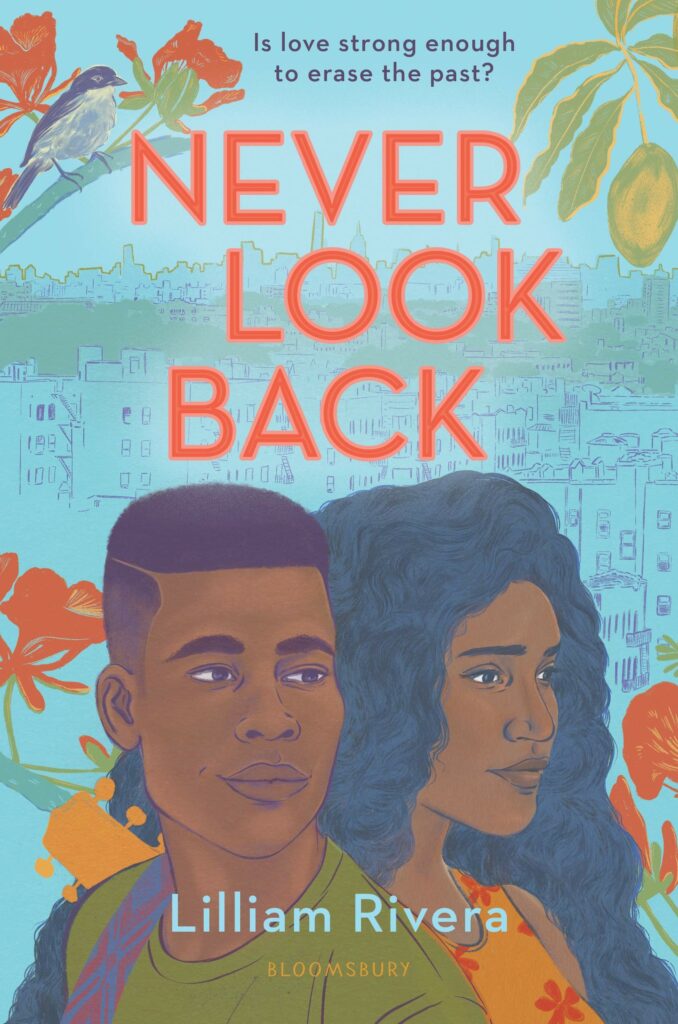 Never Look Back by Lilliam Rivera
Eury comes to the Bronx as a girl haunted. Haunted by losing everything in Hurricane Maria–and by an evil spirit, Ato. She fully expects the tragedy that befell her and her family in Puerto Rico to catch up with her in New York. Yet, for a time, she can almost set this fear aside, because there's this boy . . .
Pheus is a golden-voiced, bachata-singing charmer, ready to spend the summer on the beach with his friends, serenading his on-again, off-again flame. That changes when he meets Eury. All he wants is to put a smile on her face and fight off her demons. But some dangers are too powerful for even the strongest love, and as the world threatens to tear them apart, Eury and Pheus must fight for each other and their lives.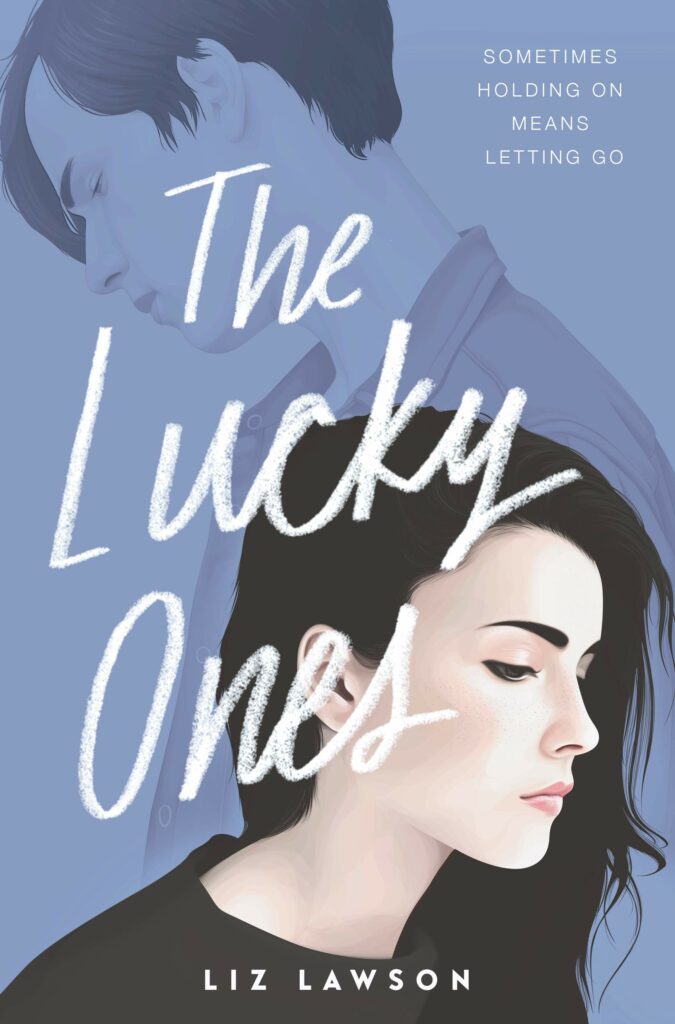 The Lucky Ones by Liz Lawson
May is a survivor. But she doesn't feel like one. She feels angry. And lost. And alone. Eleven months after the school shooting that killed her twin brother, May still doesn't know why she was the only one to walk out of the band room that day. No one gets what she went through–no one saw and heard what she did. No one can possibly understand how it feels to be her.
Zach lost his old life when his mother decided to defend the shooter. His girlfriend dumped him, his friends bailed, and now he spends his time hanging out with his little sister…and the one faithful friend who stuck around. His best friend is needy and demanding, but he won't let Zach disappear into himself. Which is how Zach ends up at band practice that night. The same night May goes with her best friend to audition for a new band.
Which is how May meets Zach. And how Zach meets May. And how both might figure out that surviving could be an option after all.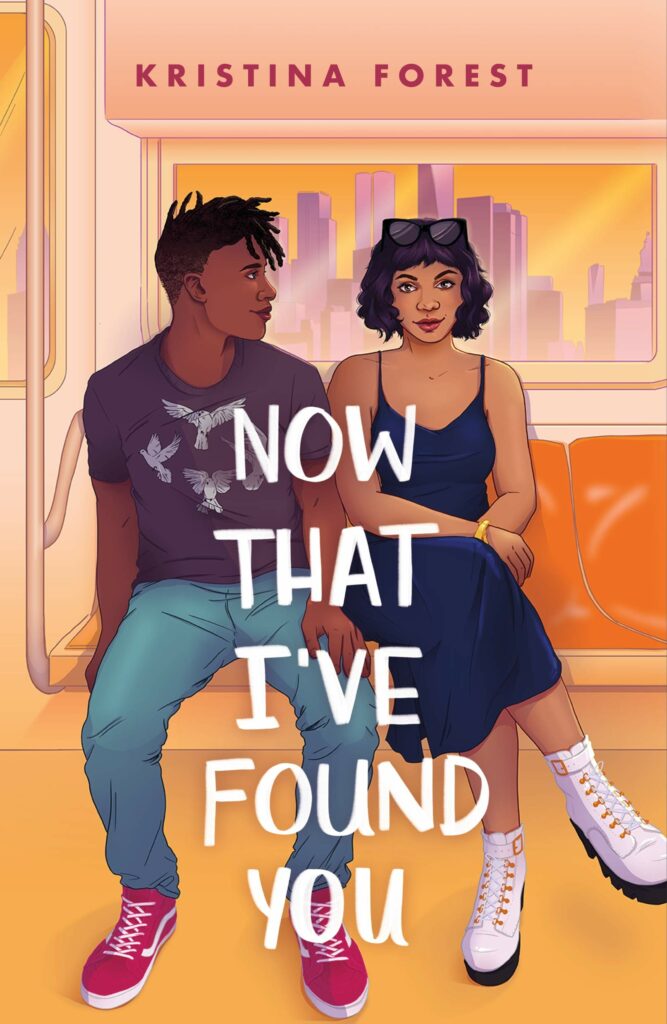 Now That I've Found You by Kristina Forest
Following in the footsteps of her überfamous grandma, eighteen-year-old Evie Jones is poised to be Hollywood's next big star. That is until a close friend's betrayal leads to her being blacklisted . . .
Fortunately, Evie knows just the thing to save her floundering career: a public appearance with America's most beloved actress—her grandma Gigi, aka the Evelyn Conaway. The only problem? Gigi is a recluse who's been out of the limelight for almost twenty years. Days before Evie plans to present her grandma with an honorary award in front of Hollywood's elite, Gigi does the unthinkable: she disappears.
With time running out and her comeback on the line, Evie reluctantly enlists the help of the last person to see Gigi before she vanished: Milo Williams, a cute musician Evie isn't sure she can trust. As Evie and Milo conduct a wild manhunt across New York City, romance and adventure abound while Evie makes some surprising discoveries about her grandma—and herself.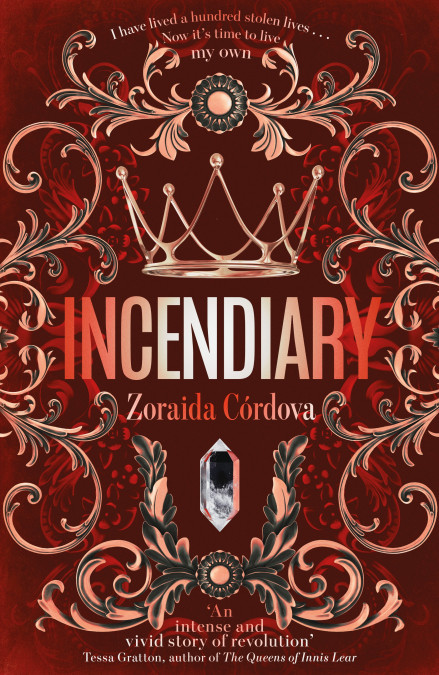 Incendiary by Zoraida Córdova
Renata Convida was only a child when she was kidnapped by the King's Justice and brought to the luxurious palace of Andalucia. As a Robari, the rarest and most feared of the magical Moria, Renata's ability to steal memories from royal enemies enabled the King's Wrath, a siege that resulted in the deaths of thousands of her own people.
Now Renata is one of the Whispers, rebel spies working against the crown and helping the remaining Moria escape the kingdom bent on their destruction. The Whispers may have rescued Renata from the palace years ago, but she cannot escape their mistrust and hatred–or the overpowering memories of the hundreds of souls she turned "hollow" during her time in the palace.
When Dez, the commander of her unit, is taken captive by the notorious Sangrado Prince, Renata will do anything to save the boy whose love makes her place among the Whispers bearable. But a disastrous rescue attempt means Renata must return to the palace under cover and complete Dez's top secret mission. Can Renata convince her former captors that she remains loyal, even as she burns for vengeance against the brutal, enigmatic prince? Her life and the fate of the Moria depend on it. But returning to the palace stirs childhood memories long locked away. As Renata grows more deeply embedded in the politics of the royal court, she uncovers a secret in her past that could change the entire fate of the kingdom–and end the war that has cost her everything.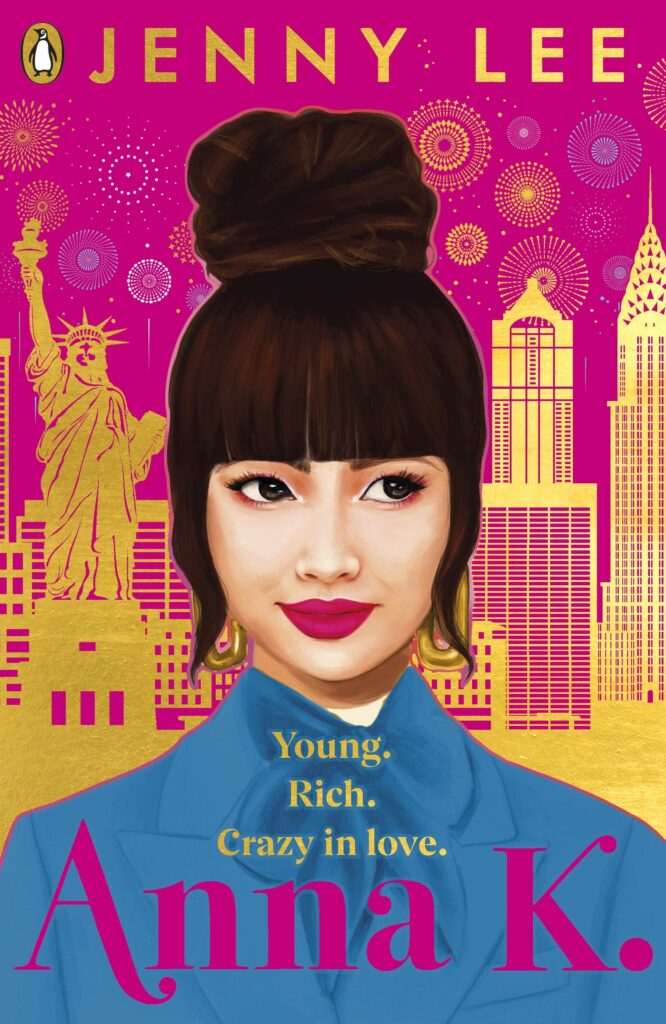 Anna K: A Love Story by Jenny Lee
Meet Anna K. At seventeen, she is at the top of Manhattan and Greenwich society (even if she prefers the company of her horses and Newfoundland dogs); she has the perfect (if perfectly boring) boyfriend, Alexander W.; and she has always made her Korean-American father proud (even if he can be a little controlling). Meanwhile, Anna's brother, Steven, and his girlfriend, Lolly, are trying to weather a sexting scandal; Lolly's little sister, Kimmie, is struggling to recalibrate to normal life after an injury derails her ice dancing career; and Steven's best friend, Dustin, is madly (and one-sidedly) in love with Kimmie.
As her friends struggle with the pitfalls of ordinary teenage life, Anna always seems to be able to sail gracefully above it all. That is…until the night she meets Alexia "Count" Vronsky at Grand Central. A notorious playboy who has bounced around boarding schools and who lives for his own pleasure, Alexia is everything Anna is not. But he has never been in love until he meets Anna, and maybe she hasn't, either. As Alexia and Anna are pulled irresistibly together, she has to decide how much of her life she is willing to let go for the chance to be with him. And when a shocking revelation threatens to shatter their relationship, she is forced to question if she has ever known herself at all.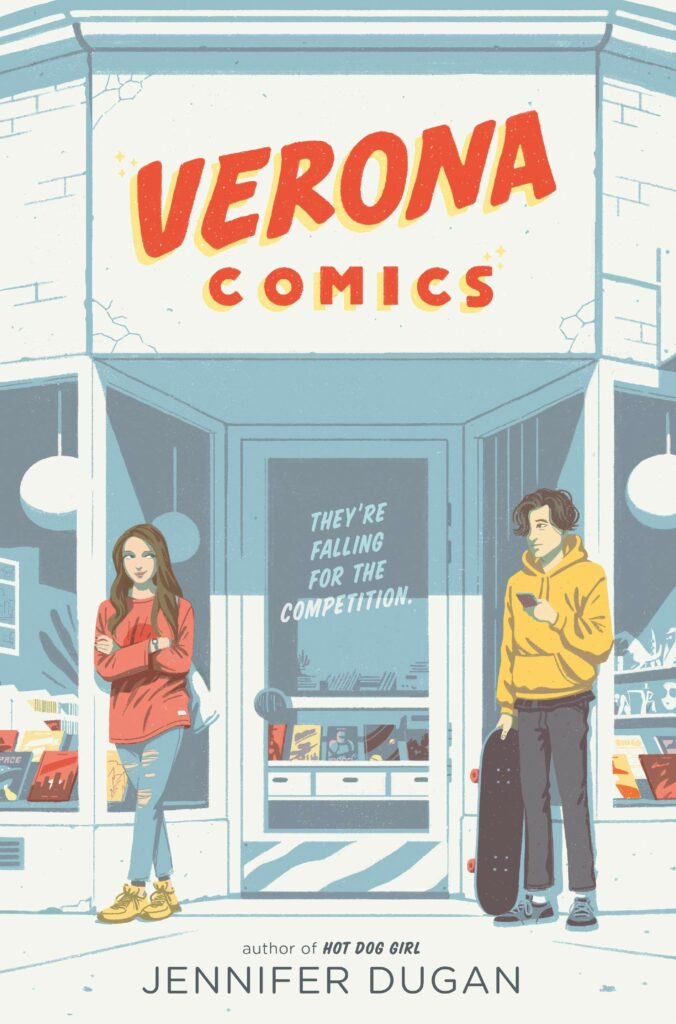 Verona Comics by Jennifer Dugan
Jubilee has it all together. She's an elite cellist, and when she's not working in her stepmom's indie comic shop, she's prepping for the biggest audition of her life.
Ridley is barely holding it together. His parents own the biggest comic-store chain in the country, and Ridley can't stop disappointing them—that is, when they're even paying attention.
They meet one fateful night at a comic convention prom, and the two can't help falling for each other. Too bad their parents are at each other's throats every chance they get, making a relationship between them nearly impossible…unless they manage to keep it a secret.
Then again, the feud between their families may be the least of their problems. As Ridley's anxiety spirals, Jubilee tries to help but finds her focus torn between her fast-approaching audition and their intensifying relationship. What if love can't conquer all? What if each of them needs more than the other can give?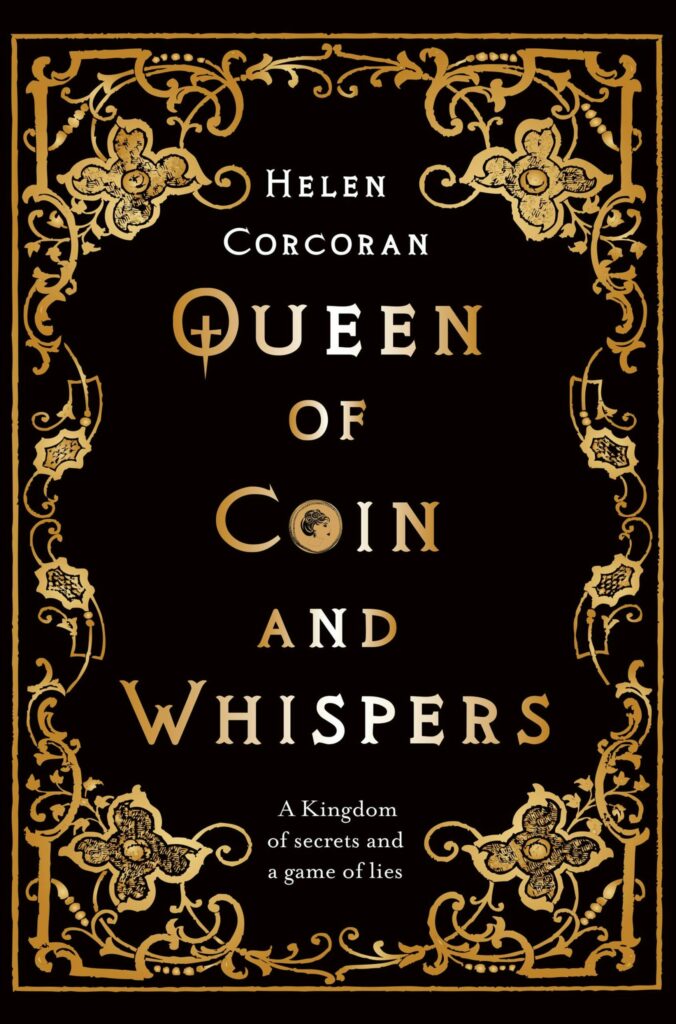 Queen of Coin and Whisper by Helen Corcoran
When teenage queen Lia inherits her corrupt uncle's bankrupt kingdom, she brings a new spymaster into the fold … Xania, who takes the job to avenge her murdered father.
Faced with dangerous plots and hidden enemies, can Lia and Xania learn to rely on each another, as they discover that all is not fair in love and treason?
In a world where the throne means both power and duty, they must decide what to sacrifice for their country – and for each other…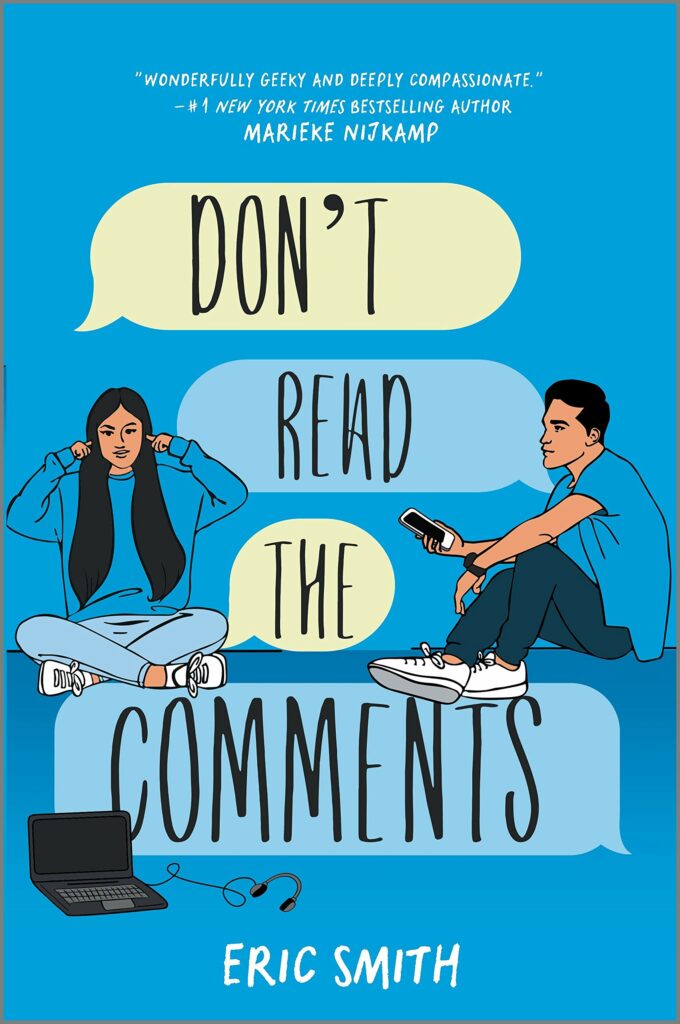 Don't Read the Comments by Eric Smith
Divya Sharma is a queen. Or she is when she's playing Reclaim the Sun, the year's hottest online game. Divya—better known as popular streaming gamer D1V—regularly leads her #AngstArmada on quests through the game's vast and gorgeous virtual universe. But for Divya, this is more than just a game. Out in the real world, she's trading her rising-star status for sponsorships to help her struggling single mom pay the rent.
Gaming is basically Aaron Jericho's entire life. Much to his mother's frustration, Aaron has zero interest in becoming a doctor like her, and spends his free time writing games for a local developer. At least he can escape into Reclaim the Sun—and with a trillion worlds to explore, disappearing should be easy. But to his surprise, he somehow ends up on the same remote planet as celebrity gamer D1V.
At home, Divya and Aaron grapple with their problems alone, but in the game, they have each other to face infinite new worlds…and the growing legion of trolls populating them. Soon the virtual harassment seeps into reality when a group called the Vox Populi begin launching real-world doxxing campaigns, threatening Aaron's dreams and Divya's actual life. The online trolls think they can drive her out of the game, but everything and everyone Divya cares about is on the line… And she isn't going down without a fight.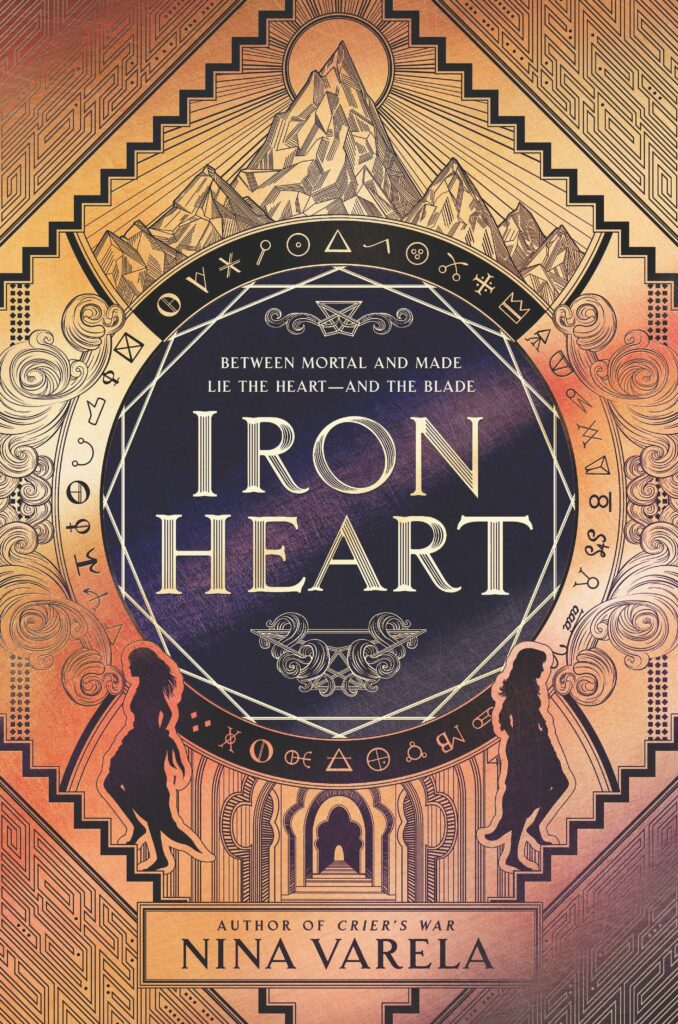 Iron Heart by Nina Varela
For too long the cruel, beautiful Automae have lorded over the kingdom of Rabu, oppressing the humans who live there. But the human revolution is on the rise, and at its heart is Ayla. Once handmaiden, now fugitive, Ayla escaped the palace of Lady Crier, the girl Ayla had planned to kill . . . but instead fell in love with. Now Ayla has pledged her allegiance to Queen Junn, whom she believes can accomplish the ultimate goal of the human rebellion: destroy the Iron Heart. Without it, the Automae will be weakened to the point of extinction.
But playing at Ayla's memory are the powerful feelings she developed for Crier. And unbeknownst to her, Crier has also fled the palace, taking up among travelling rebels, determined to find and protect Ayla. As their paths collide, neither are prepared for the dark secret underlying the Iron Heart.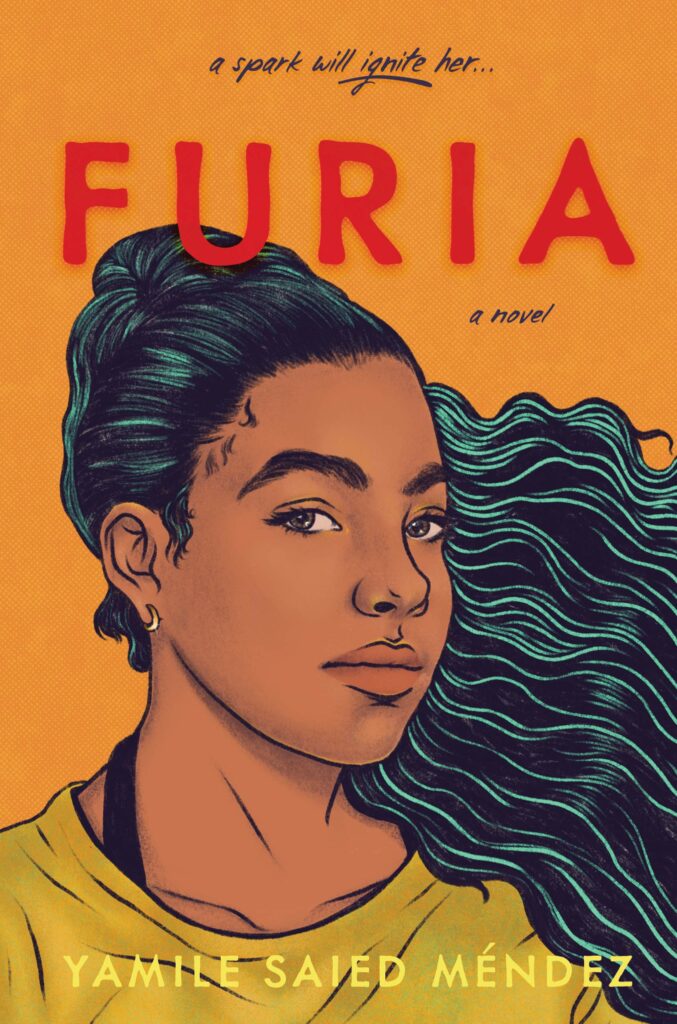 Furia by Yamile Saied Méndez
In Rosario, Argentina, Camila Hassan lives a double life. At home, she is a careful daughter, living within her mother's narrow expectations, in her rising-soccer-star brother's shadow, and under the abusive rule of her short-tempered father.
On the field, she is La Furia, a powerhouse of skill and talent. When her team qualifies for the South American tournament, Camila gets the chance to see just how far those talents can take her. In her wildest dreams, she'd get an athletic scholarship to a North American university.
But the path ahead isn't easy. Her parents don't know about her passion. They wouldn't allow a girl to play fútbol—and she needs their permission to go any farther. And the boy she once loved is back in town. Since he left, Diego has become an international star, playing in Italy for the renowned team Juventus. Camila doesn't have time to be distracted by her feelings for him. Things aren't the same as when he left: she has her own passions and ambitions now, and La Furia cannot be denied. As her life becomes more complicated, Camila is forced to face her secrets and make her way in a world with no place for the dreams and ambition of a girl like her.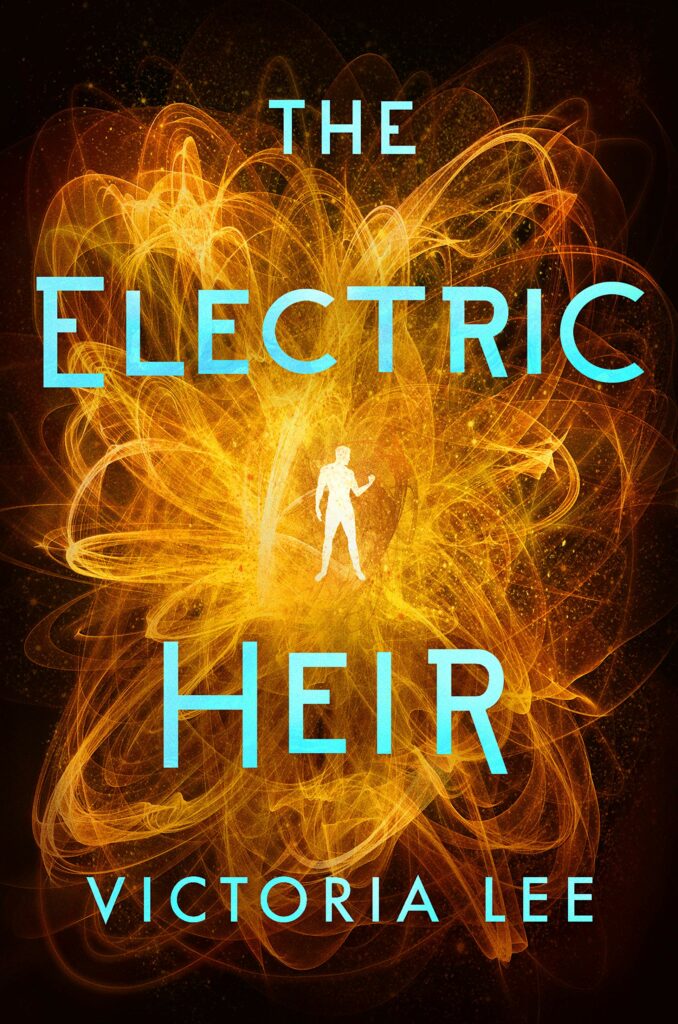 The Electric Heir by Victoria Lee
Six months after Noam Álvaro helped overthrow the despotic government of Carolinia, the Atlantians have gained citizenship, and Lehrer is chancellor. But despite Lehrer's image as a progressive humanitarian leader, Noam has finally remembered the truth that Lehrer forced him to forget—that Lehrer is responsible for the deadly magic infection that ravaged Carolinia.
Now that Noam remembers the full extent of Lehrer's crimes, he's determined to use his influence with Lehrer to bring him down for good. If Lehrer realizes Noam has evaded his control—and that Noam is plotting against him—Noam's dead. So he must keep playing the role of Lehrer's protégé until he can steal enough vaccine to stop the virus.
Meanwhile Dara Shirazi returns to Carolinia, his magic stripped by the same vaccine that saved his life. But Dara's attempts to ally himself with Noam prove that their methods for defeating Lehrer are violently misaligned. Dara fears Noam has only gotten himself more deeply entangled in Lehrer's web. Sooner or later, playing double agent might cost Noam his life.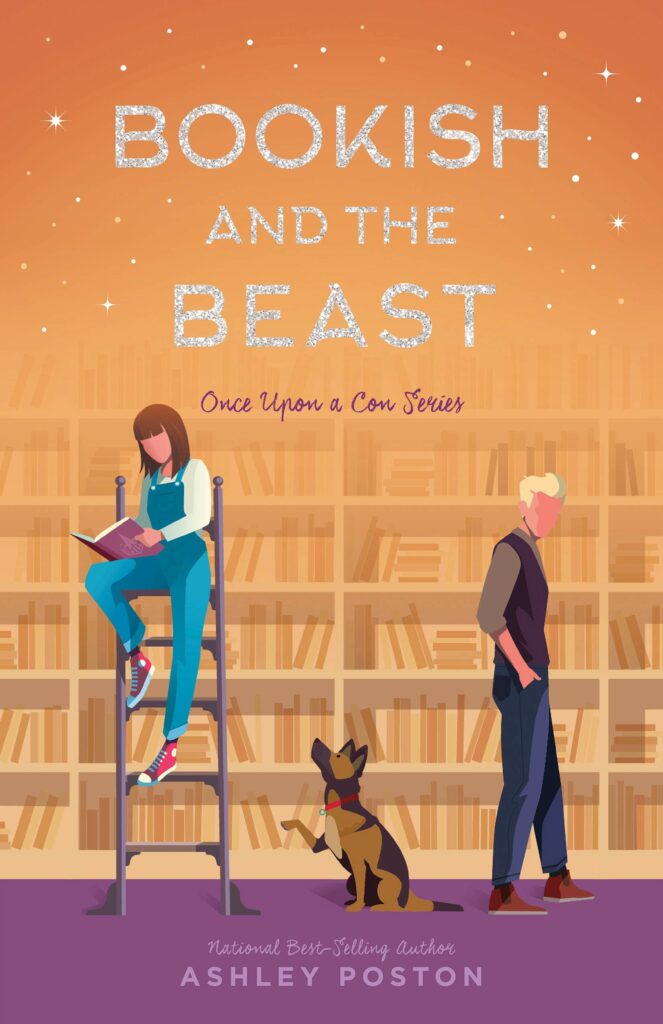 Bookish and the Beast by Ashley Poston
Rosie Thorne is feeling stuck—on her college application essays, in her small town, and on that mysterious General Sond cosplayer she met at ExcelsiCon. Most of all, she's stuck in her grief over her mother's death. Her only solace was her late mother's library of rare Starfield novels, but even that disappeared when they sold it to pay off hospital bills.
On the other hand, Vance Reigns has been Hollywood royalty for as long as he can remember—with all the privilege and scrutiny that entails. When a tabloid scandal catches up to him, he's forced to hide out somewhere the paparazzi would never expect to find him: Small Town USA. At least there's a library in the house. Too bad he doesn't read.
When Rosie and Vance's paths collide and a rare book is accidentally destroyed, Rosie finds herself working to repay the debt. And while most Starfield superfans would jump at the chance to work in close proximity to the Vance Reigns, Rosie has discovered something about Vance: he's a jerk, and she can't stand him. The feeling is mutual. But as Vance and Rosie begrudgingly get to know each other, their careful masks come off—and they may just find that there's more risk in shutting each other out than in opening their hearts.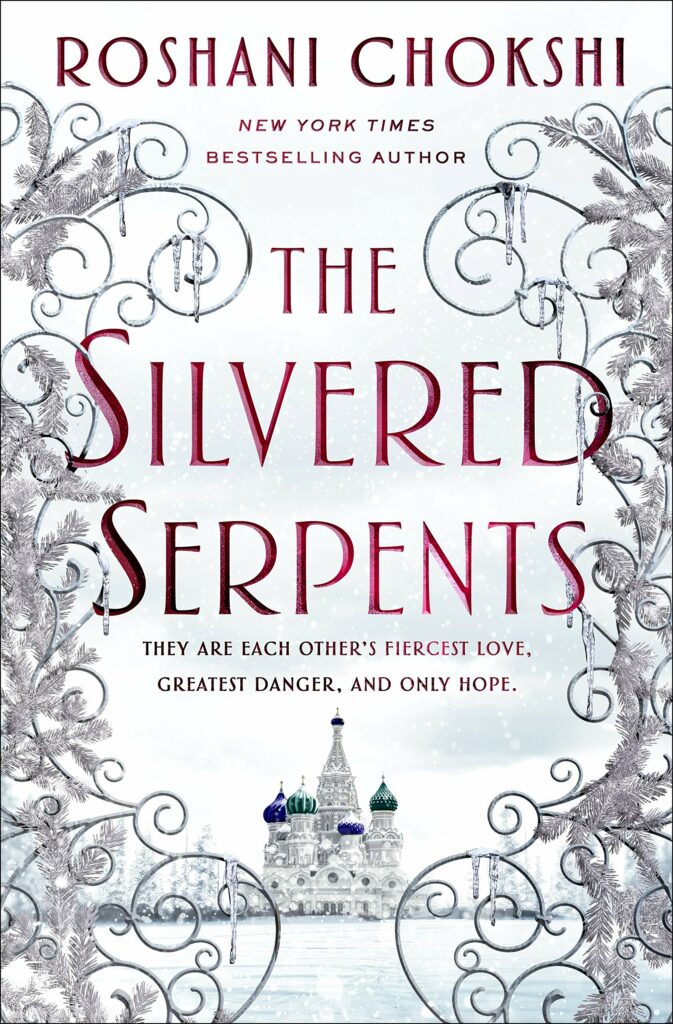 The Silvered Serpents by Roshani Chokshi
Séverin and his team members might have successfully thwarted the Fallen House, but victory came at a terrible cost — one that still haunts all of them. Desperate to make amends, Séverin pursues a dangerous lead to find a long lost artifact rumored to grant its possessor the power of God.
Their hunt lures them far from Paris, and into the icy heart of Russia where crystalline ice animals stalk forgotten mansions, broken goddesses carry deadly secrets, and a string of unsolved murders makes the crew question whether an ancient myth is a myth after all.
As hidden secrets come to the light and the ghosts of the past catch up to them, the crew will discover new dimensions of themselves. But what they find out may lead them down paths they never imagined. A tale of love and betrayal as the crew risks their lives for one last job.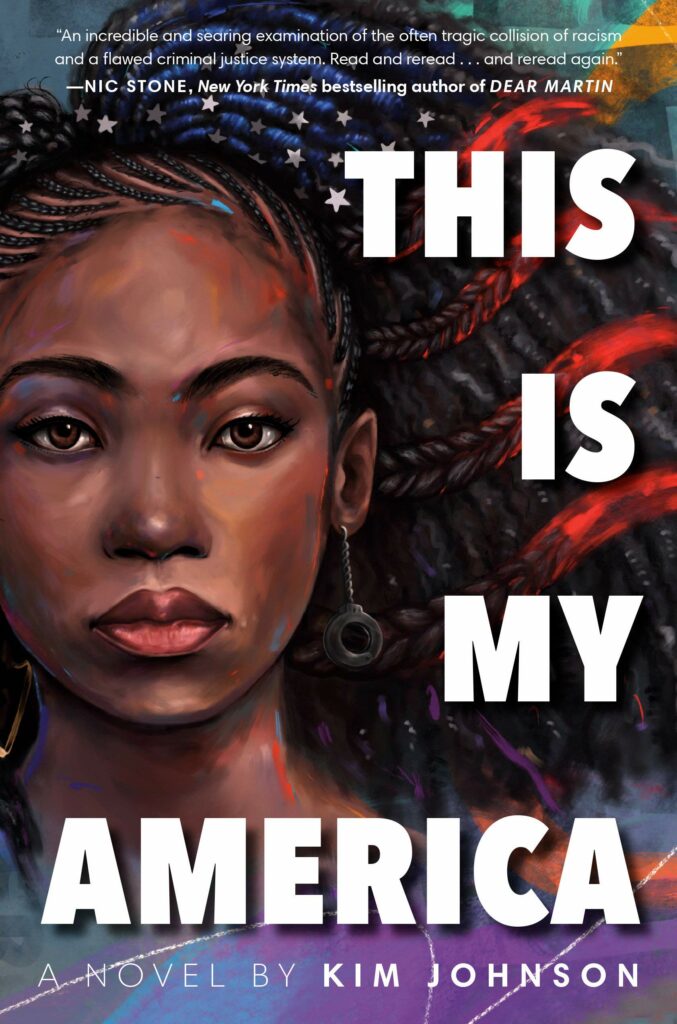 This is My America by Kim Johnson
Every week, seventeen-year-old Tracy Beaumont writes letters to Innocence X, asking the organization to help her father, an innocent Black man on death row. After seven years, Tracy is running out of time—her dad has only 267 days left. Then the unthinkable happens. The police arrive in the night, and Tracy's older brother, Jamal, goes from being a bright, promising track star to a "thug" on the run, accused of killing a white girl. Determined to save her brother, Tracy investigates what really happened between Jamal and Angela down at the Pike. But will Tracy and her family survive the uncovering of the skeletons of their Texas town's racist history that still haunt the present?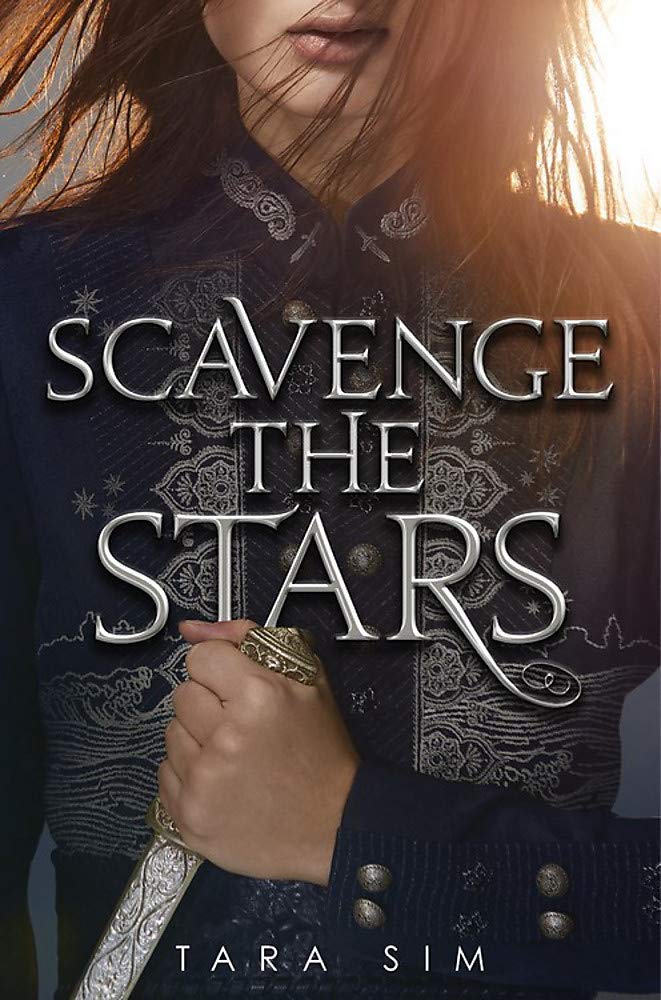 Scavenge the Stars by Tara Sim
When Amaya rescues a mysterious stranger from drowning, she fears her rash actions have earned her a longer sentence on the debtor ship where she's been held captive for years. Instead, the man she saved offers her unimaginable riches and a new identity, setting Amaya on a perilous course through the coastal city-state of Moray, where old-world opulence and desperate gamblers collide.
Amaya wants one thing: revenge against the man who ruined her family and stole the life she once had. But the more entangled she becomes in this game of deception—and as her path intertwines with the son of the man she's plotting to bring down—the more she uncovers about the truth of her past. And the more she realizes she must trust no one…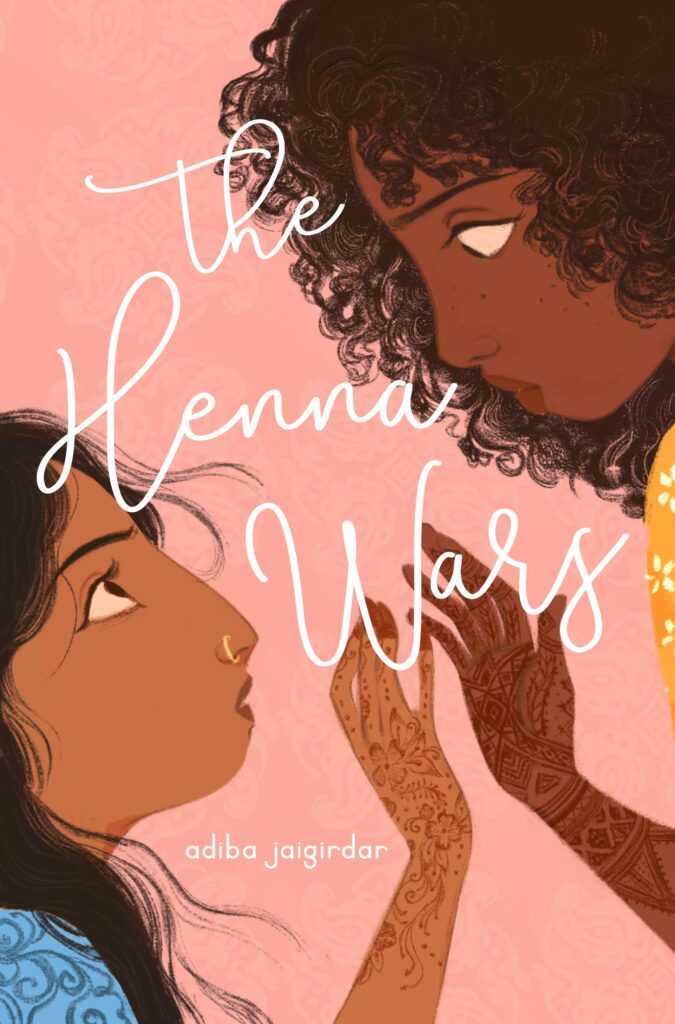 The Henna Wars by Adiba Jaigirdar
When Nishat comes out to her parents, they say she can be anyone she wants—as long as she isn't herself. Because Muslim girls aren't lesbians. Nishat doesn't want to hide who she is, but she also doesn't want to lose her relationship with her family. And her life only gets harder once a childhood friend walks back into her life.
Flávia is beautiful and charismatic and Nishat falls for her instantly. But when a school competition invites students to create their own businesses, both Flávia and Nishat choose to do henna, even though Flávia is appropriating Nishat's culture. Amidst sabotage and school stress, their lives get more tangled—but Nishat can't quite get rid of her crush on Flávia, and realizes there might be more to her than she realized.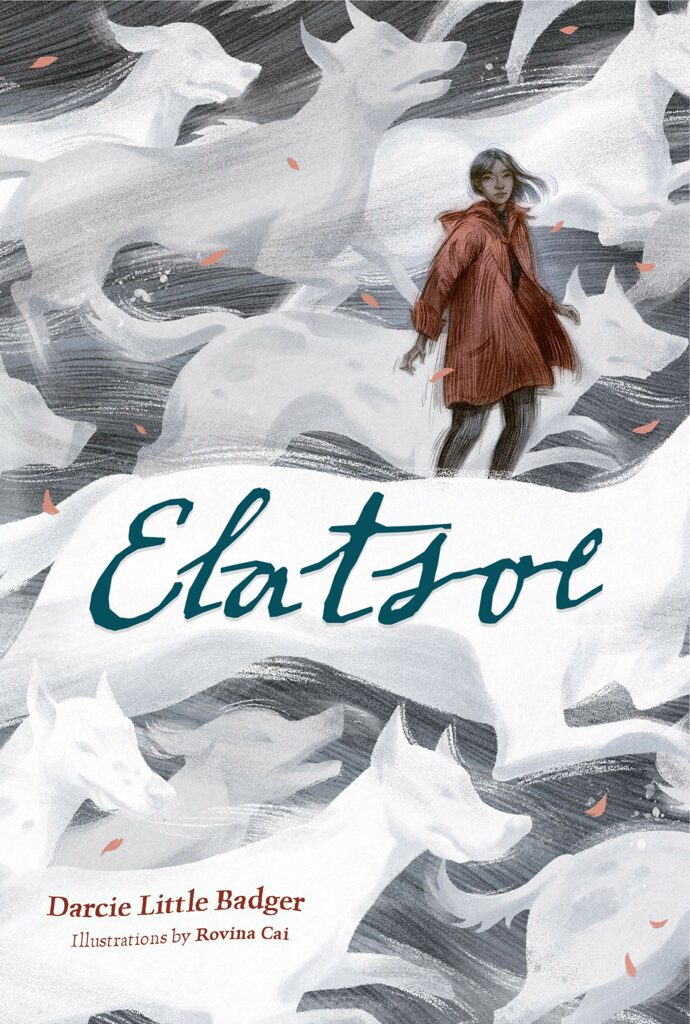 Elatsoe by Darcie Little Badger, illustrated by Rovina Cai
Imagine an America very similar to our own. It's got homework, best friends, and pistachio ice cream.
There are some differences. This America been shaped dramatically by the magic, monsters, knowledge, and legends of its peoples, those Indigenous and those not. Some of these forces are charmingly everyday, like the ability to make an orb of light appear or travel across the world through rings of fungi. But other forces are less charming and should never see the light of day.
Elatsoe lives in this slightly stranger America. She can raise the ghosts of dead animals, a skill passed down through generations of her Lipan Apache family. Her beloved cousin has just been murdered, in a town that wants no prying eyes. But she is going to do more than pry. The picture-perfect facade of Willowbee masks gruesome secrets, and she will rely on her wits, skills, and friends to tear off the mask and protect her family.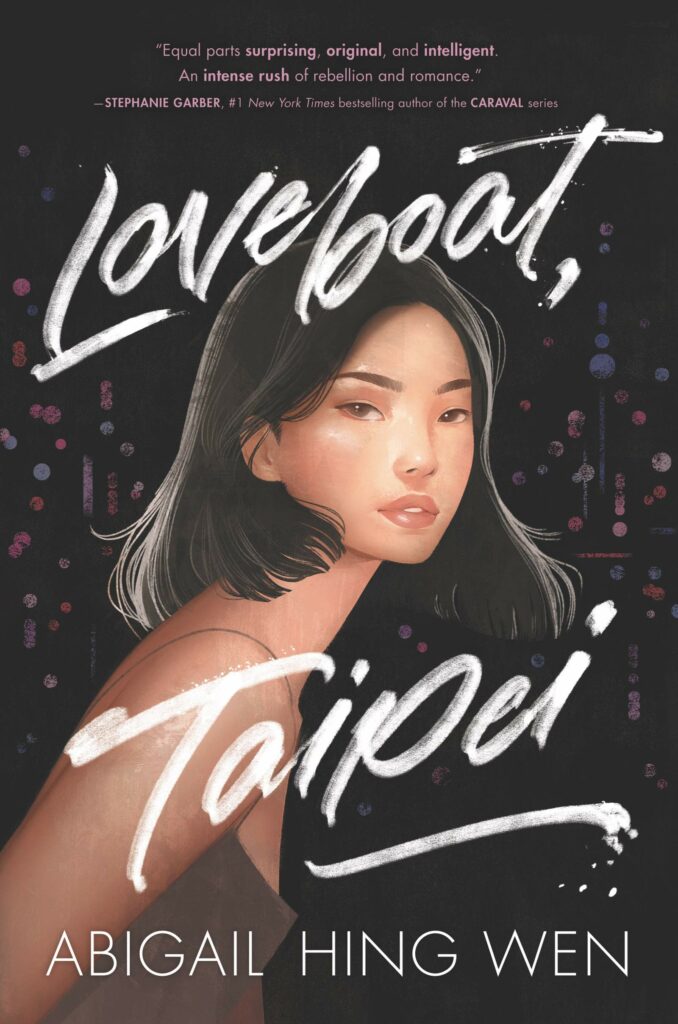 Loveboat, Taipei by Abigail Hing Wen
When eighteen-year-old Ever Wong's parents send her from Ohio to Taiwan to study Mandarin for the summer, she finds herself thrust among the very over-achieving kids her parents have always wanted her to be, including Rick Woo, the Yale-bound prodigy profiled in the Chinese newspapers since they were nine—and her parents' yardstick for her never-measuring-up life.
Unbeknownst to her parents, however, the program is actually an infamous teen meet-market nicknamed Loveboat, where the kids are more into clubbing than calligraphy and drinking snake-blood sake than touring sacred shrines.
Free for the first time, Ever sets out to break all her parents' uber-strict rules—but how far can she go before she breaks her own heart?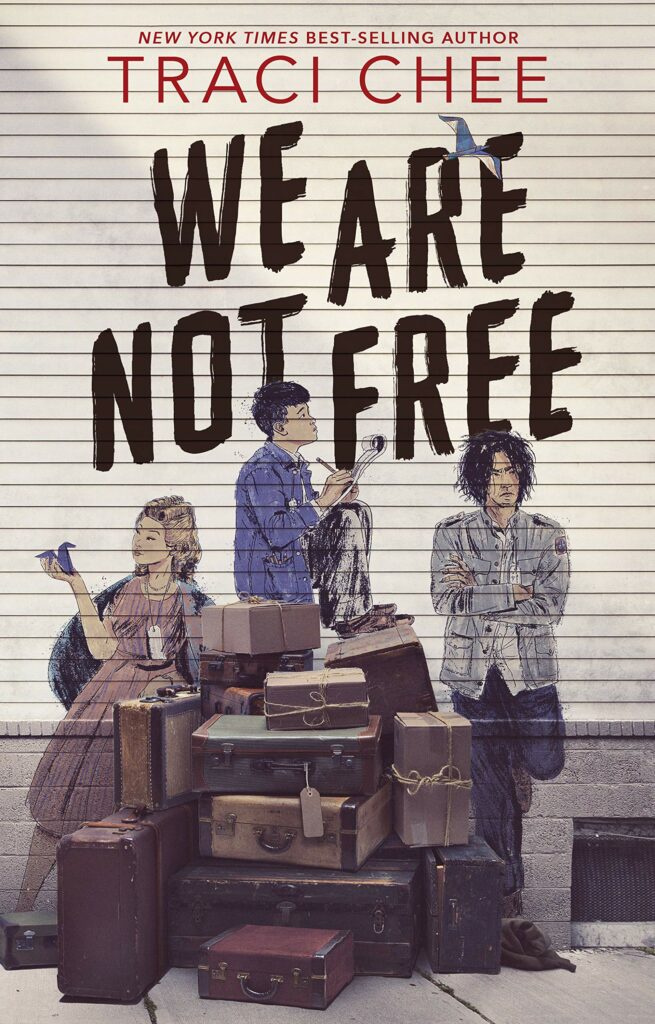 We Are Not Free by Traci Chee
Fourteen teens who have grown up together in Japantown, San Francisco.
Fourteen teens who form a community and a family, as interconnected as they are conflicted.
Fourteen teens whose lives are turned upside down when over 100,000 people of Japanese ancestry are removed from their homes and forced into desolate incarceration camps.
In a world that seems determined to hate them, these young Nisei must rally together as racism and injustice threaten to pull them apart.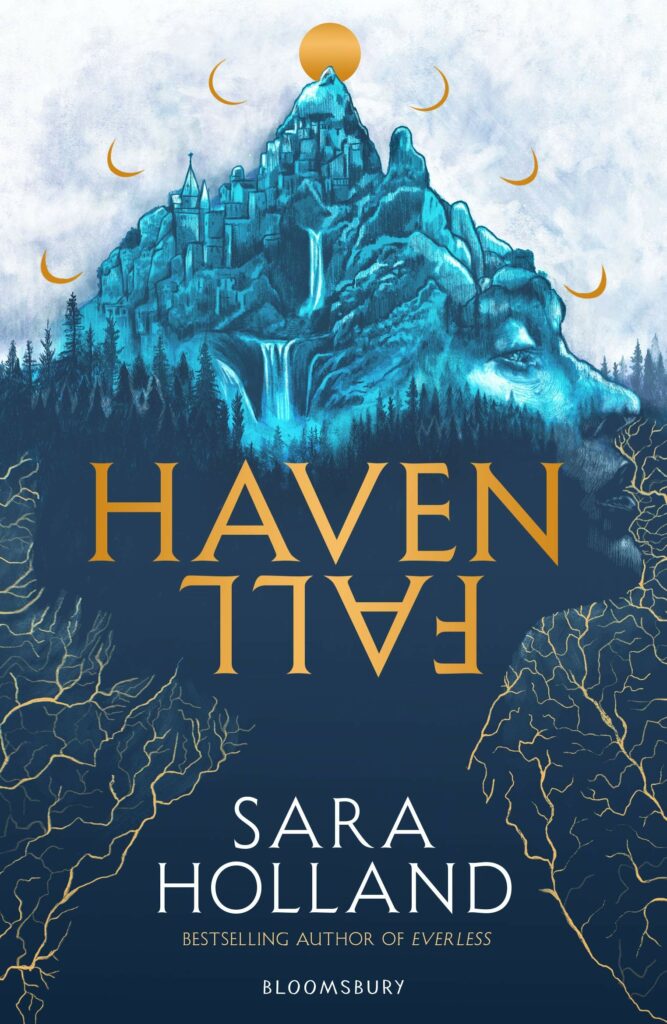 Havenfall by Sara Holland
Hidden deep in the mountains of Colorado lies the Inn at Havenfall, a sanctuary that connects ancient worlds—each with its own magic. For generations, the inn has protected all who seek refuge within its walls, and any who disrupt the peace can never return.
For Maddie Morrow, summers at the inn are more than a chance to experience this magic firsthand. Havenfall is an escape from reality, where her mother sits on death row accused of murdering Maddie's brother. It's where Maddie fell in love with handsome Fiorden soldier Brekken. And it's where one day she hopes to inherit the role of Innkeeper from her beloved uncle.
But this summer, the impossible happens—a dead body is found, shattering everything the inn stands for. With Brekken missing, her uncle gravely injured, and a dangerous creature on the loose, Maddie suddenly finds herself responsible for the safety of everyone in Havenfall. She'll do anything to uncover the truth, even if it means working together with an alluring new staffer, Taya, who seems to know more than she's letting on. As dark secrets are revealed about the inn itself, one thing becomes clear to Maddie—no one can be trusted, and no one is safe…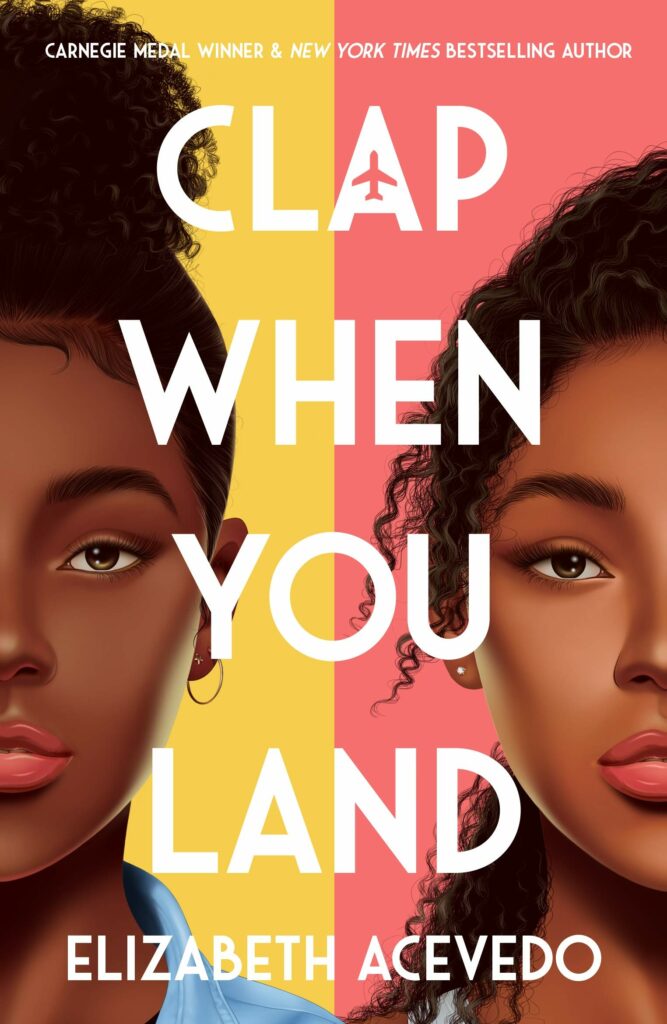 Clap When You Land by Elizabeth Acevedo
Camino Rios lives for the summers when her father visits her in the Dominican Republic. But this time, on the day when his plane is supposed to land, Camino arrives at the airport to see crowds of crying people…
In New York City, Yahaira Rios is called to the principal's office, where her mother is waiting to tell her that her father, her hero, has died in a plane crash.
Separated by distance—and Papi's secrets—the two girls are forced to face a new reality in which their father is dead and their lives are forever altered. And then, when it seems like they've lost everything of their father, they learn of each other.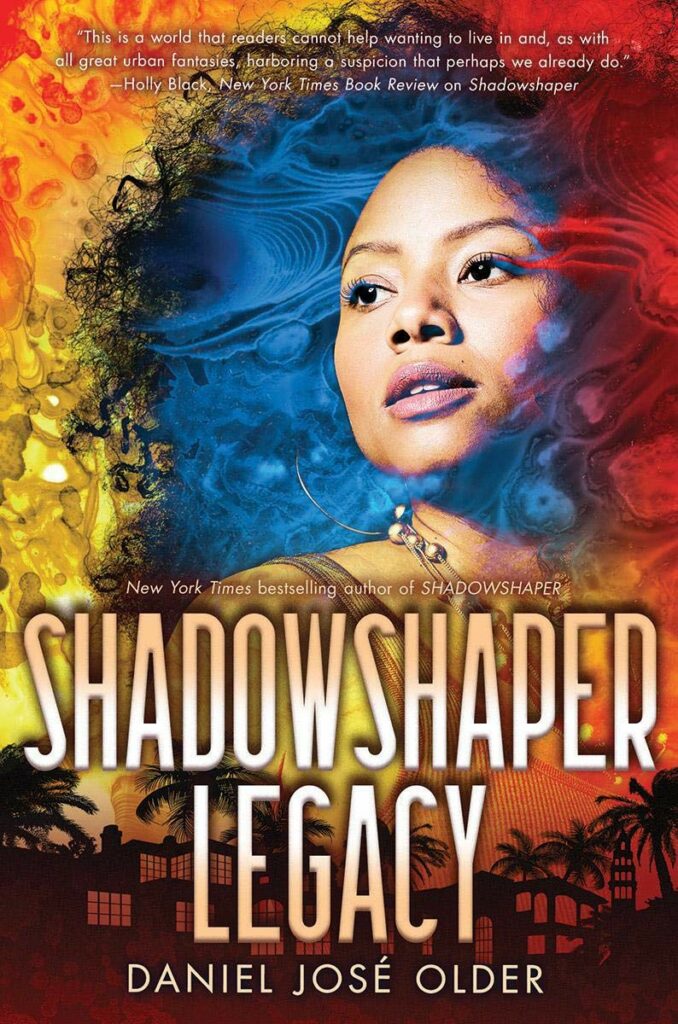 Shadowshaper Legacy Daniel José Older
Sierra and the shadowshapers have been split apart. Juan, Anthony, and Izzy are in jail, anxiously waiting to find out what will become of them. Back in Brooklyn, the other shadowshapers have been getting threatening messages from whisper wraiths, catching strangely shaped figures stalking them, and fending off random spirits. A war is brewing among the houses, and the very magic of the shadowshapers is at stake.
Sierra is determined to protect her own in the coming conflict. Even if that means keeping secrets from them. But a deal with Death by one of Sierra's ancestors has far-reaching consequences in the battles of the present, and as old fates tangle with new powers, Sierra will have to harness the Deck of Worlds and confront her family's past if she has any hope of saving the future and everyone she loves. Only doing so will mean following the magic to places the shadowshapers have never gone before… and may never return from.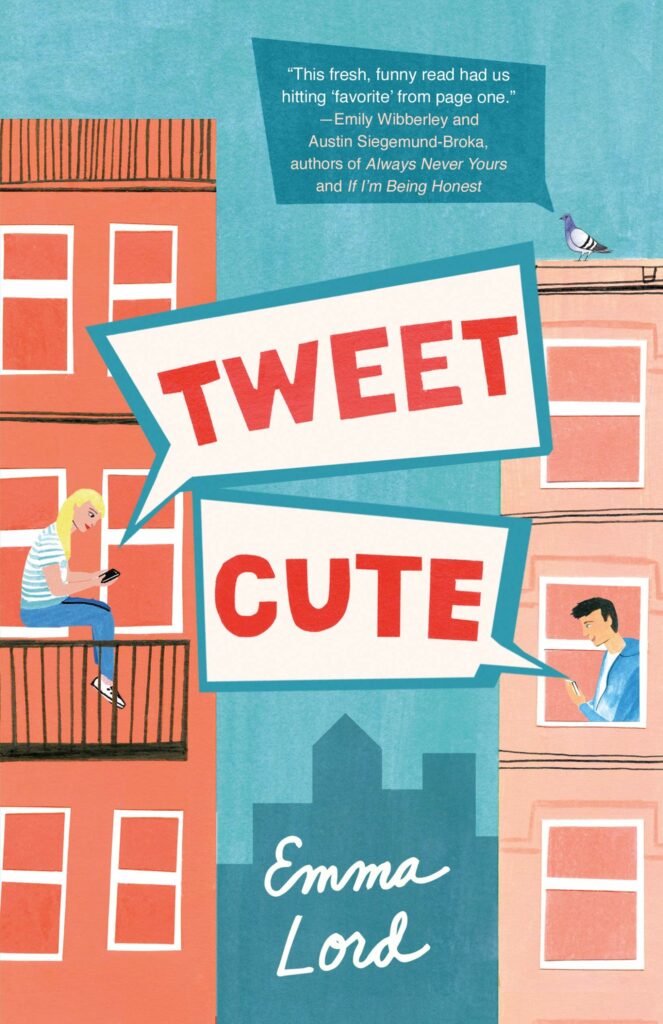 Tweet Cute by Emma Lord
Meet Pepper, swim team captain, chronic overachiever, and all-around perfectionist. Her family may be falling apart, but their massive fast-food chain is booming ― mainly thanks to Pepper, who is barely managing to juggle real life while secretly running Big League Burger's massive Twitter account.
Enter Jack, class clown and constant thorn in Pepper's side. When he isn't trying to duck out of his obscenely popular twin's shadow, he's busy working in his family's deli. His relationship with the business that holds his future might be love/hate, but when Big League Burger steals his grandma's iconic grilled cheese recipe, he'll do whatever it takes to take them down, one tweet at a time.
All's fair in love and cheese ― that is, until Pepper and Jack's spat turns into a viral Twitter war. Little do they know, while they're publicly duking it out with snarky memes and retweet battles, they're also falling for each other in real life ― on an anonymous chat app Jack built. As their relationship deepens and their online shenanigans escalate ― people on the internet are shipping them?? ― their battle gets more and more personal, until even these two rivals can't ignore they were destined for the most unexpected, awkward, all-the-feels romance that neither of them expected.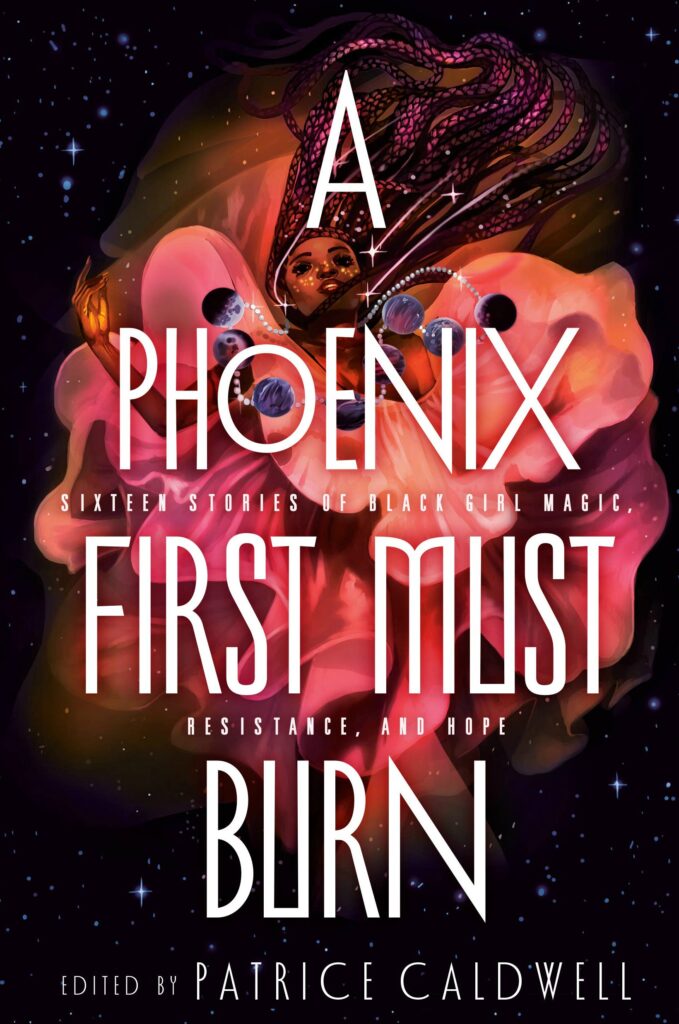 A Phoenix First Must Burn edited by Patrice Caldwell
Evoking Beyoncé's Lemonade for a teen audience, these authors who are truly Octavia Butler's heirs, have woven worlds to create a stunning narrative that centers Black women and gender nonconforming individuals. A Phoenix First Must Burn will take you on a journey from folktales retold to futuristic societies and everything in between. Filled with stories of love and betrayal, strength and resistance, this collection contains an array of complex and true-to-life characters in which you cannot help but see yourself reflected. Witches and scientists, sisters and lovers, priestesses and rebels: the heroines of A Phoenix First Must Burn shine brightly. You will never forget them.
Authors include Elizabeth Acevedo, Amerie, Dhonielle Clayton, Jalissa Corrie, Somaiya Daud, Charlotte Davis, Alaya Dawn Johnson, Justina Ireland, Danny Lore, L.L. McKinney, Danielle Paige, Rebecca Roanhorse, Karen Strong, Ashley Woodfolk, and Ibi Zoboi.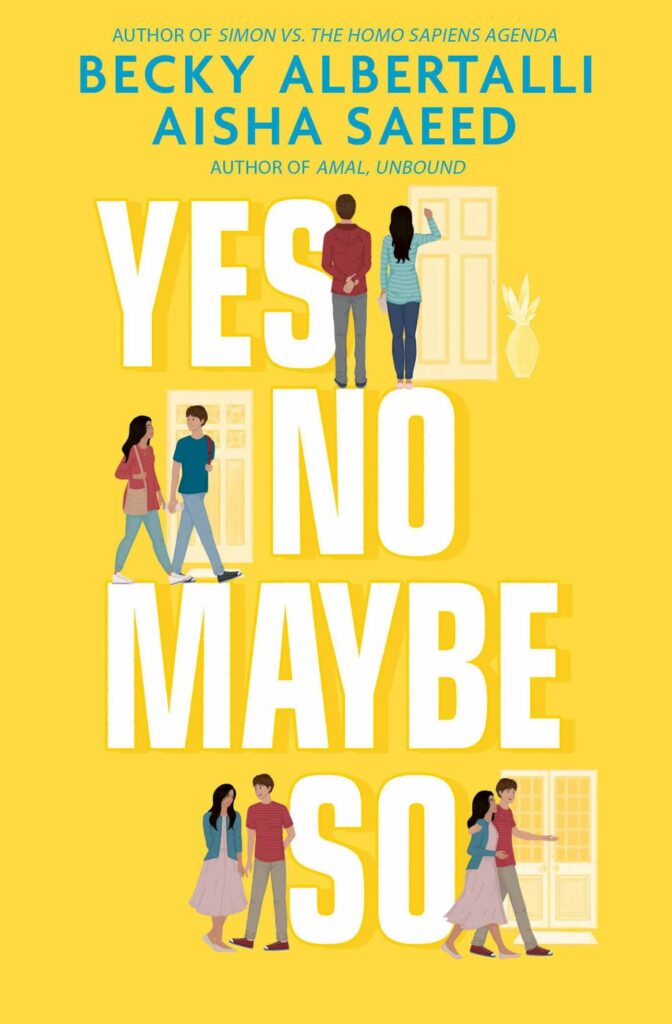 Yes No Maybe So by Becky Albertalli & Aisha Saeed
YES: Jamie Goldberg is cool with volunteering for his local state senate candidate—as long as he's behind the scenes. When it comes to speaking to strangers (or, let's face it, speaking at all to almost anyone), Jamie's a choke artist. There's no way he'd ever knock on doors to ask people for their votes…until he meets Maya.
NO: Maya Rehman's having the worst Ramadan ever. Her best friend is too busy to hang out, her summer trip is canceled, and now her parents are separating. Why her mother thinks the solution to her problems is political canvassing—with some awkward dude she hardly knows—is beyond her.
MAYBE SO: Going door to door isn't exactly glamorous, but maybe it's not the worst thing in the world. After all, the polls are getting closer—and so are Maya and Jamie. Mastering local activism is one thing. Navigating the cross-cultural romance of the century is another thing entirely.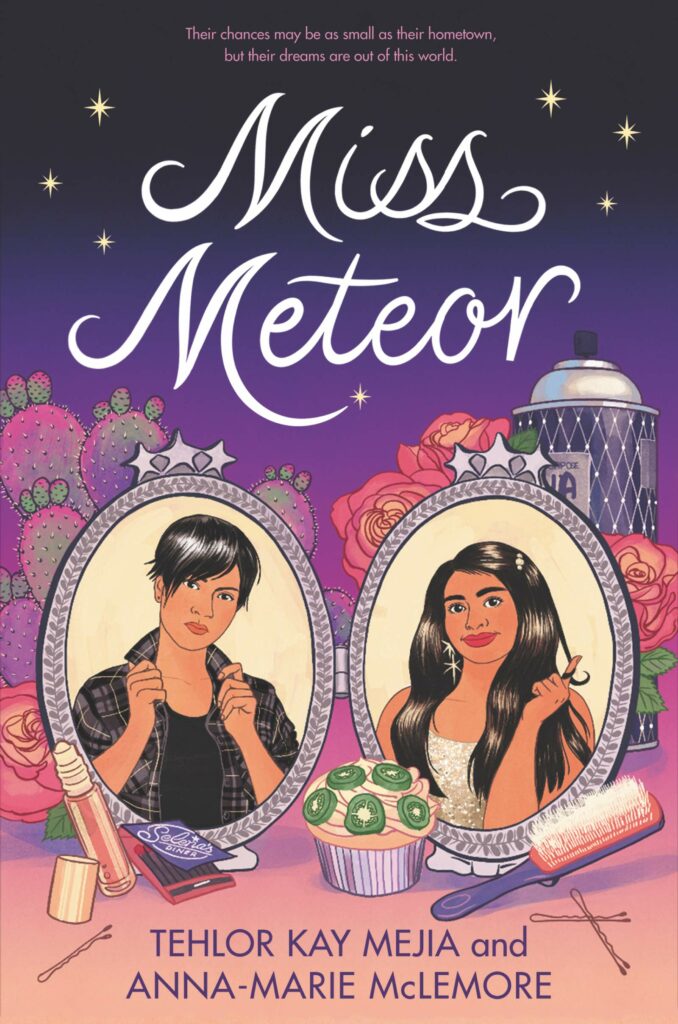 Miss Meteor by Tehlor Kay Mejia & Anna-Marie McLemore
There hasn't been a winner of the Miss Meteor beauty pageant who looks like Lita Perez or Chicky Quintanilla in all its history. But that's not the only reason Lita wants to enter the contest, or why her ex-best friend Chicky wants to help her. The road to becoming Miss Meteor isn't about being perfect; it's about sharing who you are with the world—and loving the parts of yourself no one else understands. So to pull off the unlikeliest underdog story in pageant history, Lita and Chicky are going to have to forget the past and imagine a future where girls like them are more than enough—they are everything.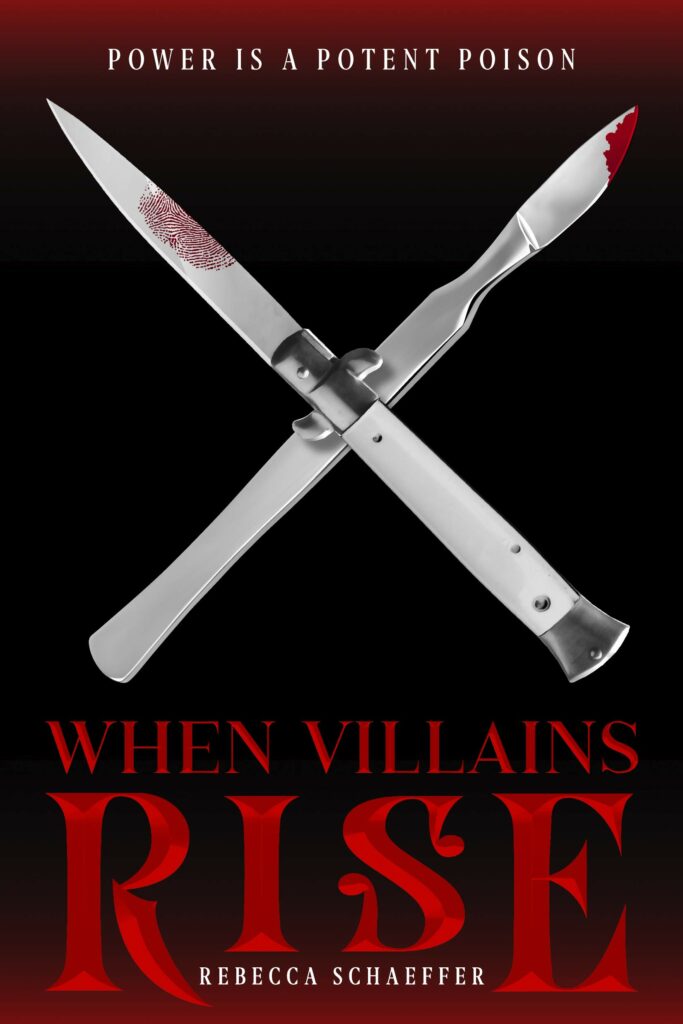 When Villains Rise by Rebecca Schaeffer
Nita finally has Fabricio, the boy who betrayed her to the black market, within her grasp. But when proof that Kovit's a zannie—a monster who eats pain in order to survive—is leaked to the world, Nita must reevalute her plans.
With enemies closing in on all sides, the only way out is for Nita and Kovit to take on the most dangerous man in the world: Fabricio's father. He protects the secrets of the monsters who run the black market. Stealing those secrets could be the one thing that stands between Nita and Kovit and certain death.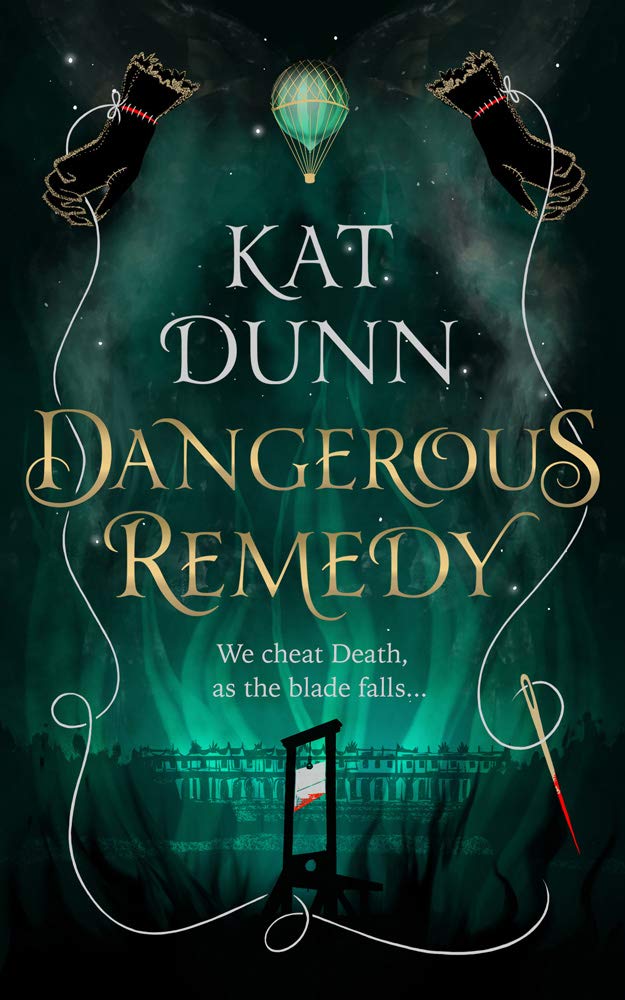 Dangerous Remedy by Kat Dunn
Camille, a revolutionary's daughter, leads a band of outcasts – a runaway girl, a deserter, an aristocrat in hiding. As the Battalion des Mortes they cheat death, saving those about to meet a bloody end at the blade of Madame La Guillotine. But their latest rescue is not what she seems. The girl's no aristocrat, but her dark and disturbing powers means both the Royalists and the Revolutionaries want her. But who and what is she?
In these dangerous days, no one can be trusted, everyone is to be feared. As Camille learns the truth, she's forced to choose between loyalty to those she loves and the future.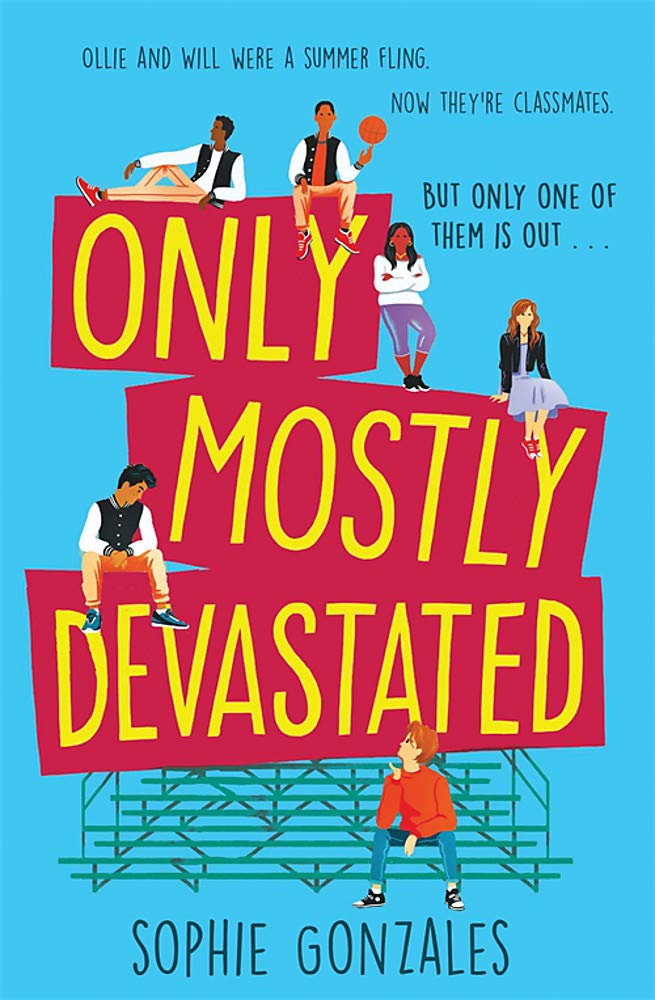 Only Mostly Devastated by Sophie Gonzales
Will Tavares is the dream summer fling―he's fun, affectionate, kind―but just when Ollie thinks he's found his Happily Ever After, summer vacation ends and Will stops texting Ollie back. Now Ollie is one prince short of his fairy tale ending, and to complicate the fairy tale further, a family emergency sees Ollie uprooted and enrolled at a new school across the country. Which he minds a little less when he realizes it's the same school Will goes to…except Ollie finds that the sweet, comfortably queer guy he knew from summer isn't the same one attending Collinswood High. This Will is a class clown, closeted―and, to be honest, a bit of a jerk.
Ollie has no intention of pining after a guy who clearly isn't ready for a relationship, especially since this new, bro-y jock version of Will seems to go from hot to cold every other week. But then Will starts "coincidentally" popping up in every area of Ollie's life, from music class to the lunch table, and Ollie finds his resolve weakening.
The last time he gave Will his heart, Will handed it back to him trampled and battered. Ollie would have to be an idiot to trust him with it again.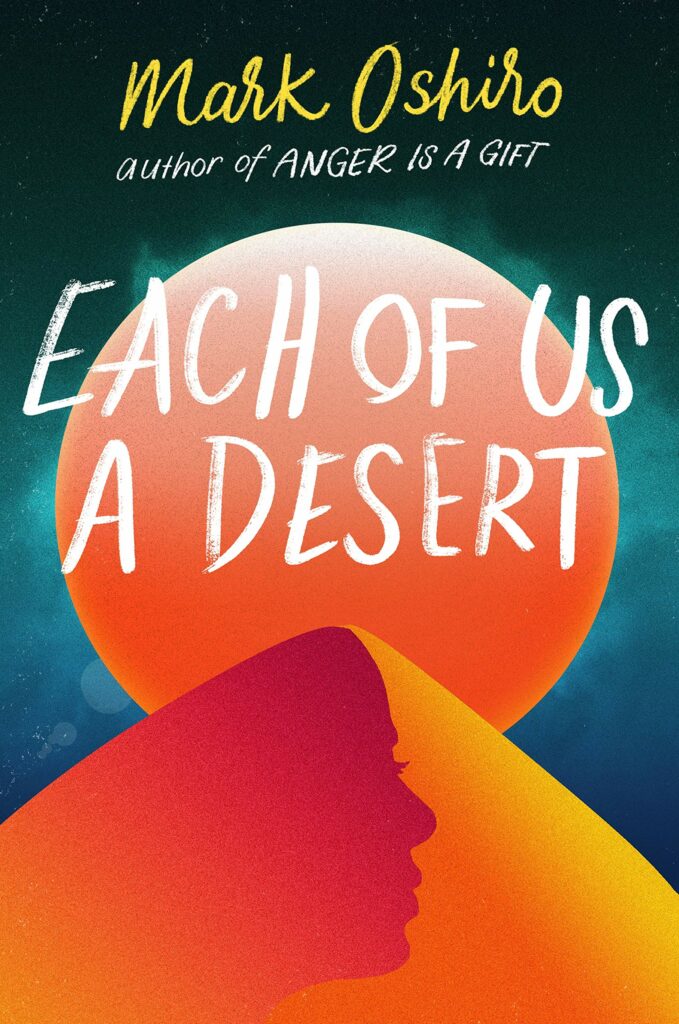 Each of Us a Desert by Mark Oshiro
Xochital is destined to wander the desert alone, speaking her troubled village's stories into its arid winds. Her only companions are the blessed stars above and enimagic lines of poetry magically strewn across dusty dunes.
Her one desire: to share her heart with a kindred spirit.
One night, Xo's wish is granted—in the form of Emilia, the cold and beautiful daughter of the town's murderous mayor. But when the two set out on a magical journey across the desert, they find their hearts could be a match… if only they can survive the nightmare-like terrors that arise when the sun goes down.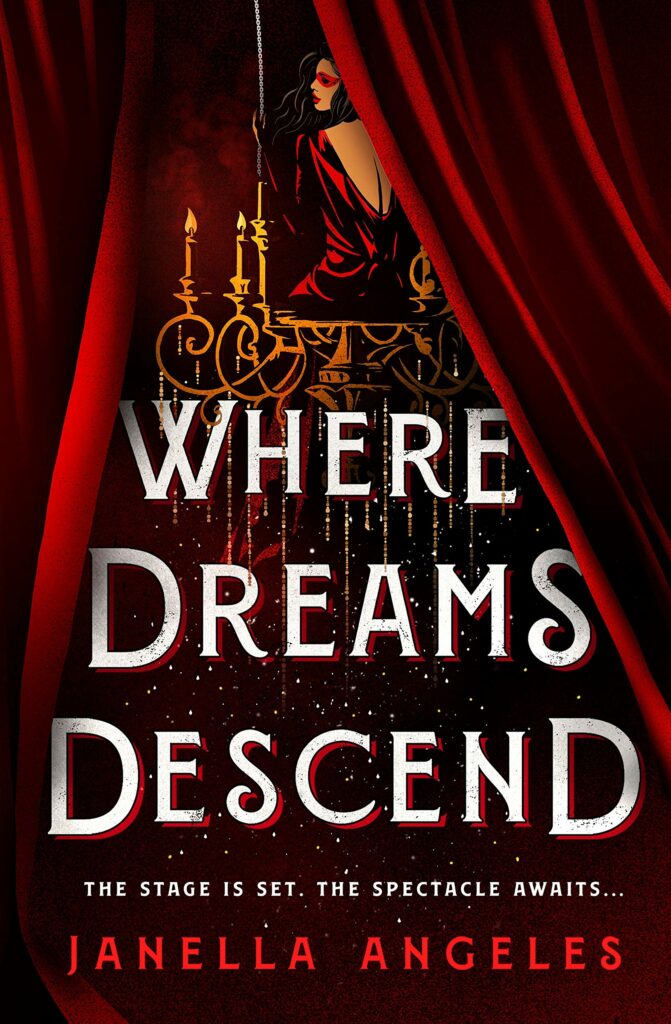 Where Dreams Descend by Janella Angeles
In a city covered in ice and ruin, a group of magicians face off in a daring game of magical feats to find the next headliner of the Conquering Circus, only to find themselves under the threat of an unseen danger striking behind the scenes.
As each act becomes more and more risky and the number of missing magicians piles up, three are forced to reckon with their secrets before the darkness comes for them next.
The Star: Kallia, a powerful showgirl out to prove she's the best no matter the cost
The Master: Jack, the enigmatic keeper of the club, and more than one lie told
The Magician: Demarco, the brooding judge with a dark past he can no longer hide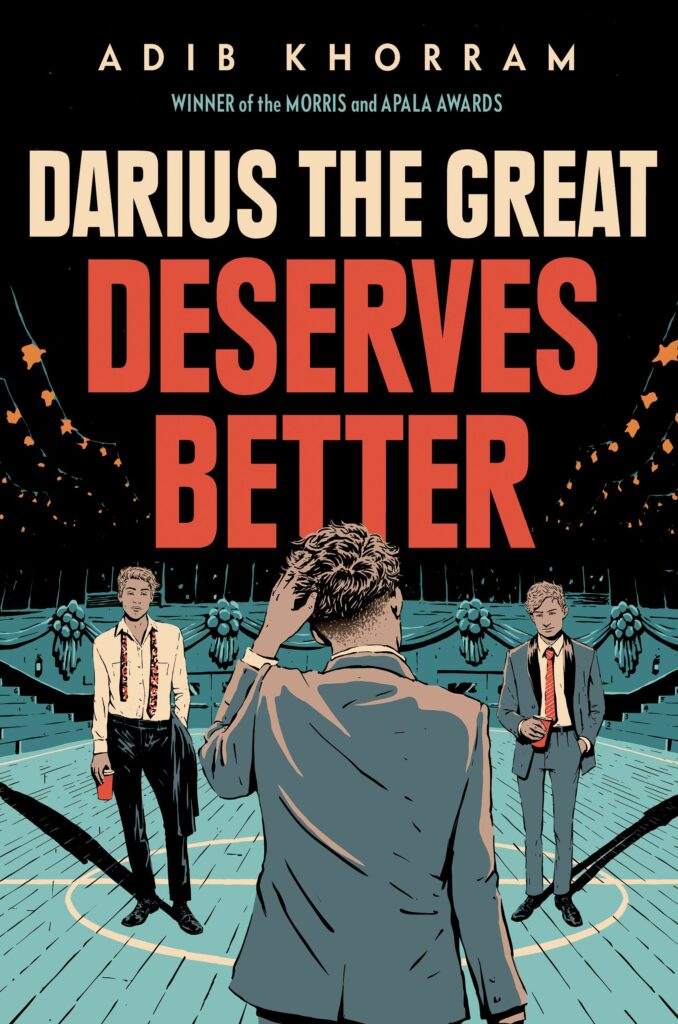 Darius the Great Deserves Better by Adib Khorram
Darius Kellner is having a bit of a year. Since his trip to Iran this past spring, a lot has changed. He's getting along with his dad, and his best friend Sohrab is only a Skype call away. Between his first boyfriend, Landon, his varsity soccer practices, and his internship at his favorite tea shop, Darius is feeling pretty okay. Like he finally knows what it means to be Darius Kellner.
Then, of course, everything changes. Darius's grandmothers are in town for a long visit while his dad is gone on business, and Darius isn't sure whether they even like him. The internship isn't what Darius thought it would be, and now he doesn't know about turning tea into his career. He was sure he liked Landon, but when he starts hanging out with Chip–soccer teammate and best friend of Trent Bolger, epic bully–well, he's just not so sure about Landon anymore, either. Darius thought he knew exactly who he was and what he wanted, but maybe he was wrong. Maybe he deserves better.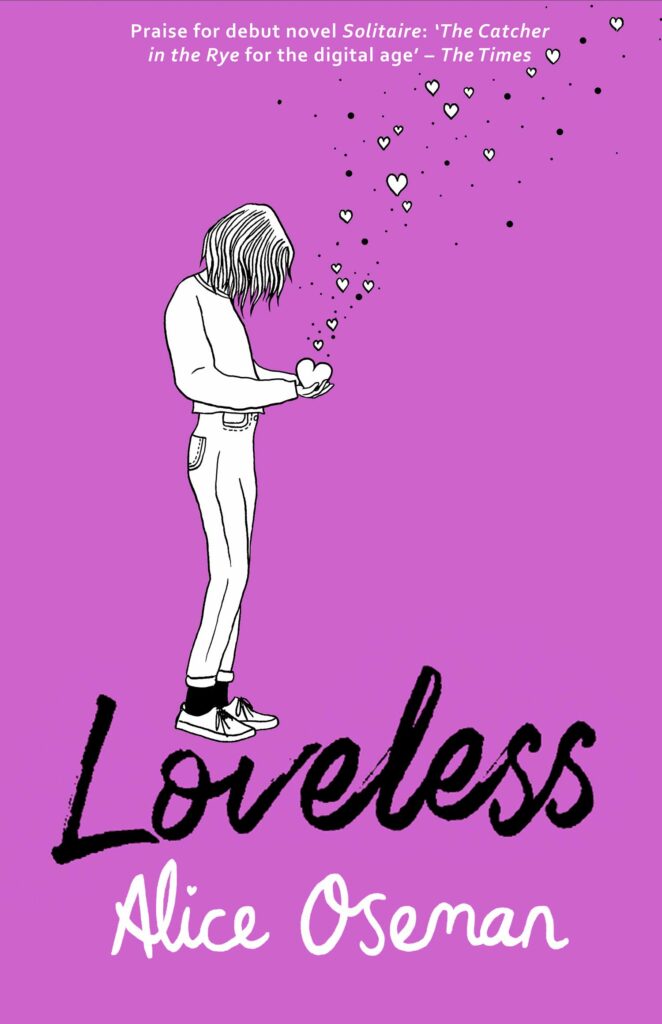 Loveless by Alice Oseman
Georgia has never been in love, never kissed anyone, never even had a crush – but as a fanfic-obsessed romantic she's sure she'll find her person one day.
As she starts university with her best friends, Pip and Jason, in a whole new town far from home, Georgia's ready to find romance, and with her outgoing roommate on her side and a place in the Shakespeare Society, her 'teenage dream' is in sight.
But when her romance plan wreaks havoc amongst her friends, Georgia ends up in her own comedy of errors, and she starts to question why love seems so easy for other people but not for her. With new terms thrown at her – asexual, aromantic – Georgia is more uncertain about her feelings than ever. Is she destined to remain loveless? Or has she been looking for the wrong thing all along?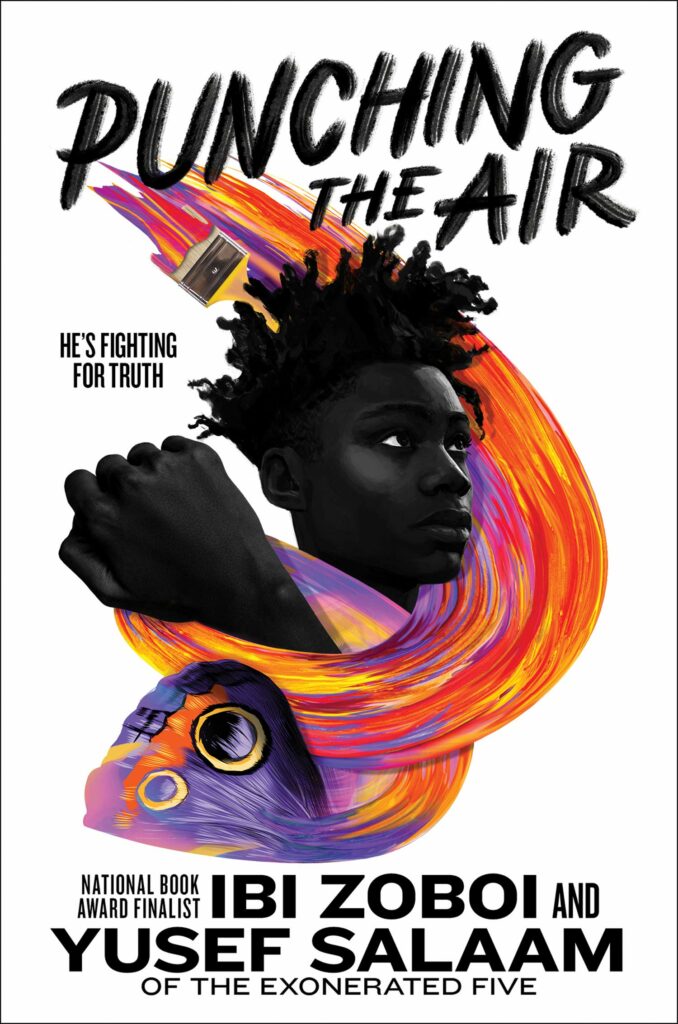 Punching the Air by Ibi Zoboi & Dr. Yusef Salaam
Amal Shahid has always been an artist and a poet. But even in a diverse art school, he's seen as disruptive and unmotivated by a biased system. Then one fateful night, an altercation in a gentrifying neighborhood escalates into tragedy. "Boys just being boys" turns out to be true only when those boys are white.
Suddenly, at just sixteen years old, Amal's bright future is upended: he is convicted of a crime he didn't commit and sent to prison. Despair and rage almost sink him until he turns to the refuge of his words, his art. This never should have been his story. But can he change it?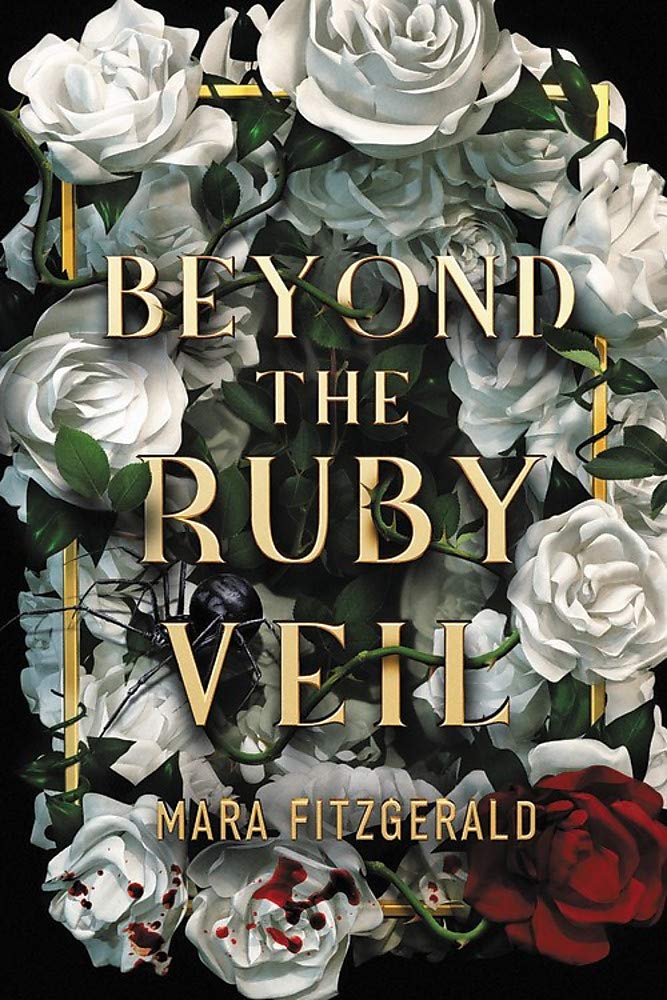 Beyond the Ruby Veil by Mara Fitzgerald
Cunning and unapologetic, Emanuela Ragno is a socialite who plays by her own rules. In her most ambitious move yet, she's about to marry Alessandro Morandi, her childhood best friend and the heir to the wealthiest house in Occhia. Emanuela doesn't care that she and her groom are both gay, because she doesn't want a love match. She wants power, and through Ale, she'll have it all.
But Emanuela has a secret that could shatter her plans. In her city of Occhia, the only source of water is the watercrea, a mysterious being who uses magic to make water from blood. When their first bruise-like omen appears on their skin, all Occhians must surrender themselves to the watercrea to be drained of life. Everyone throughout history has obeyed this law for the greater good. Everyone except Emanuela. She's kept the tiny omen on her hip out of sight for years.
When the watercrea exposes Emanuela during her wedding ceremony and takes her to be sacrificed, Emanuela fights back…and kills her. Before everyone in Occhia dies of thirst, Emanuela and Ale must travel through the mysterious, blood-red veil that surrounds their city to uncover the source of the watercrea's power and save their people—no matter what it takes.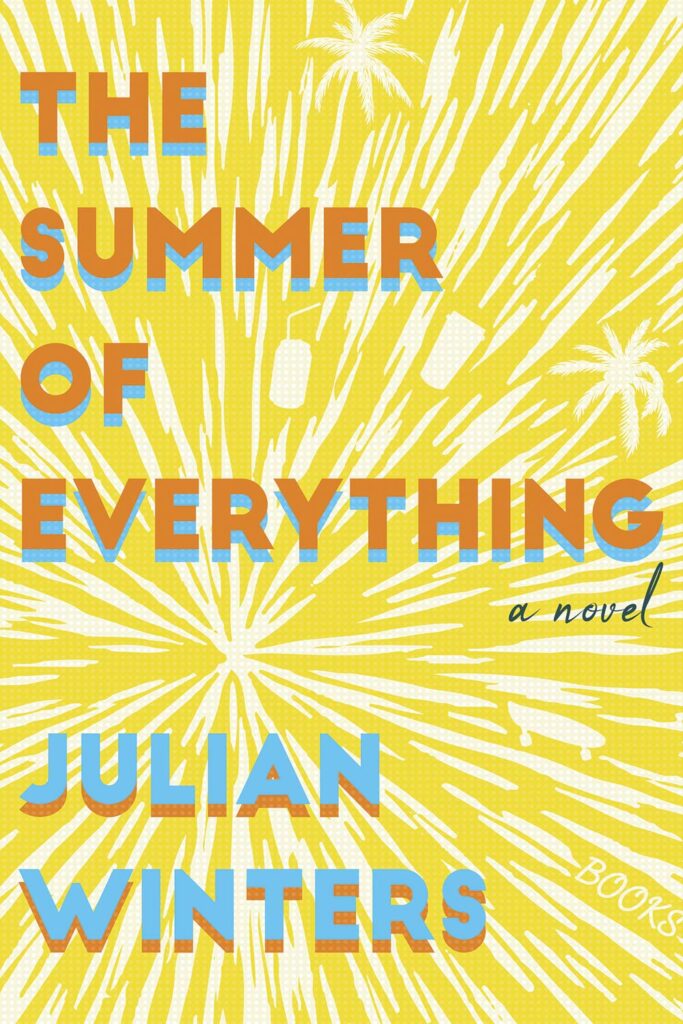 The Summer of Everything by Julian Winters
Comic book geek Wesley Hudson excels at two things: slacking off at his job and pining after his best friend, Nico. Advice from his friends, '90s alt-rock songs, and online dating articles aren't helping much with his secret crush. And his dream job at Once Upon a Page, the local used bookstore, is threatened when a coffeeshop franchise wants to buy the property. To top it off, his annoying brother needs wedding planning advice. When all three problems converge, Wes comes face-to-face with the one thing he's been avoiding—adulthood.
Now, confronted with reality, can Wes balance saving the bookstore and his strained sibling relationship? Can he win the heart of his crush, too?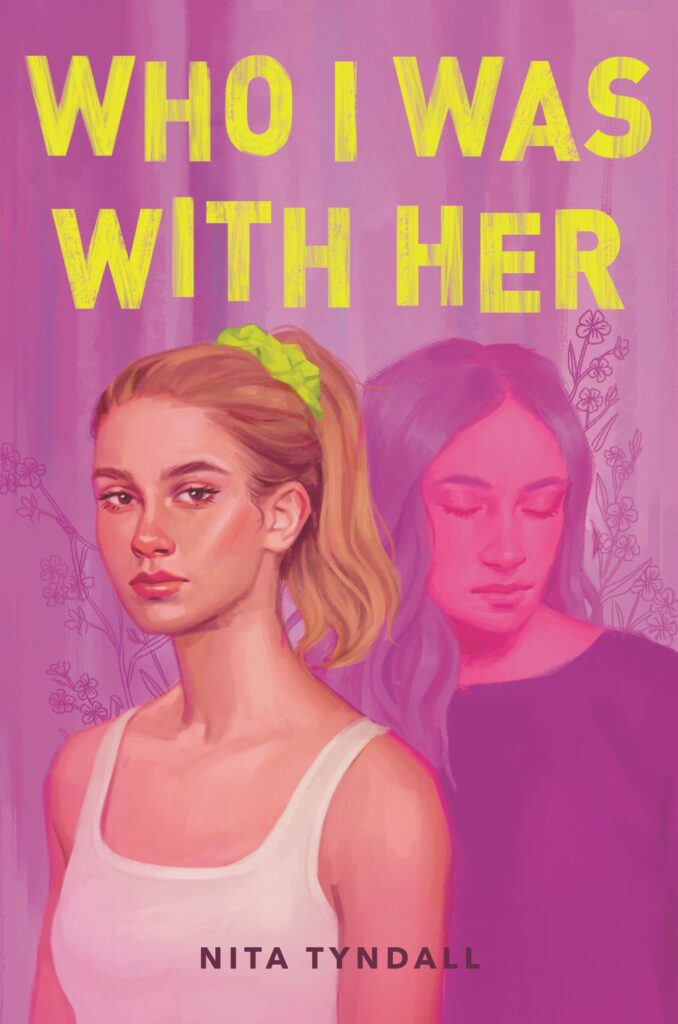 Who I Was With Her by Nita Tyndall
There are two things that Corinne Parker knows to be true: that she is in love with Maggie Bailey, the captain of the rival high school's cross-country team and her secret girlfriend of a year, and that she isn't ready for anyone to know she's bisexual.
But then Maggie dies, and Corinne quickly learns that the only thing worse than losing Maggie is being left heartbroken over a relationship no one knows existed. And to make things even more complicated, the only person she can turn to is Elissa — Maggie's ex and the single person who understands how Corinne is feeling.
As Corinne struggles to make sense of her grief and what she truly wants out of life, she begins to have feelings for the last person she should fall for. But to move forward after losing Maggie, Corinne will have to learn to be honest with the people in her life…starting with herself.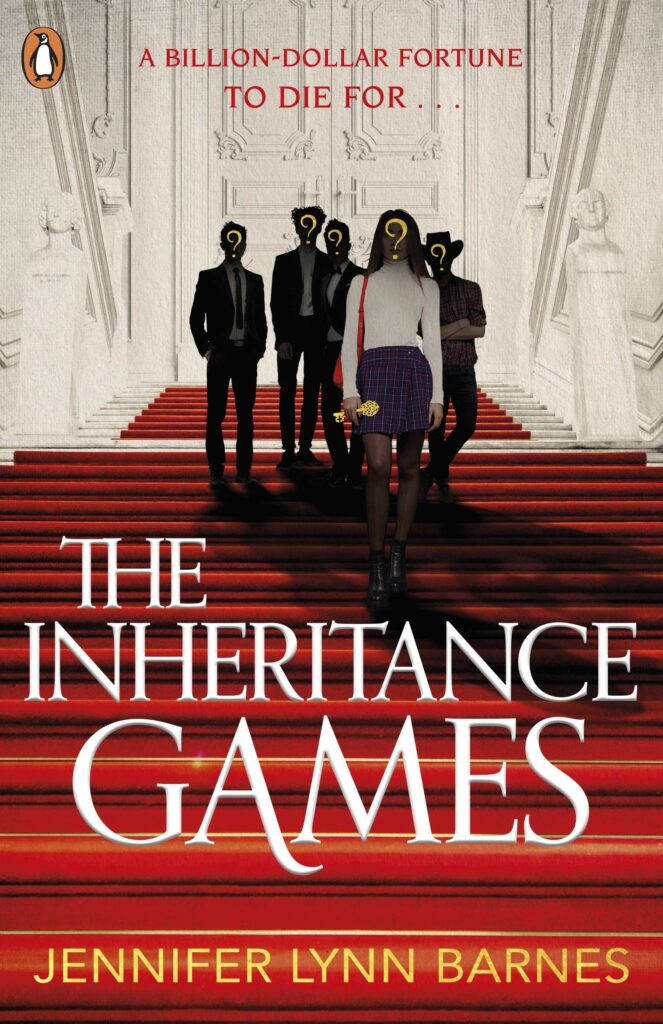 The Inheritance Games by Jennifer Lynn Barnes
Avery Grambs has a plan for a better future: survive high school, win a scholarship, and get out. But her fortunes change in an instant when billionaire Tobias Hawthorne dies and leaves Avery virtually his entire fortune. The catch? Avery has no idea why–or even who Tobias Hawthorne is. To receive her inheritance, Avery must move into sprawling, secret passage-filled Hawthorne House, where every room bears the old man's touch–and his love of puzzles, riddles, and codes.
Unfortunately for Avery, Hawthorne House is also occupied by the family that Tobias Hawthorne just dispossessed. This includes the four Hawthorne grandsons: dangerous, magnetic, brilliant boys who grew up with every expectation that one day, they would inherit billions. Heir apparent Grayson Hawthorne is convinced that Avery must be a con-woman, and he's determined to take her down. His brother, Jameson, views her as their grandfather's last hurrah: a twisted riddle, a puzzle to be solved. Caught in a world of wealth and privilege, with danger around every turn, Avery will have to play the game herself just to survive.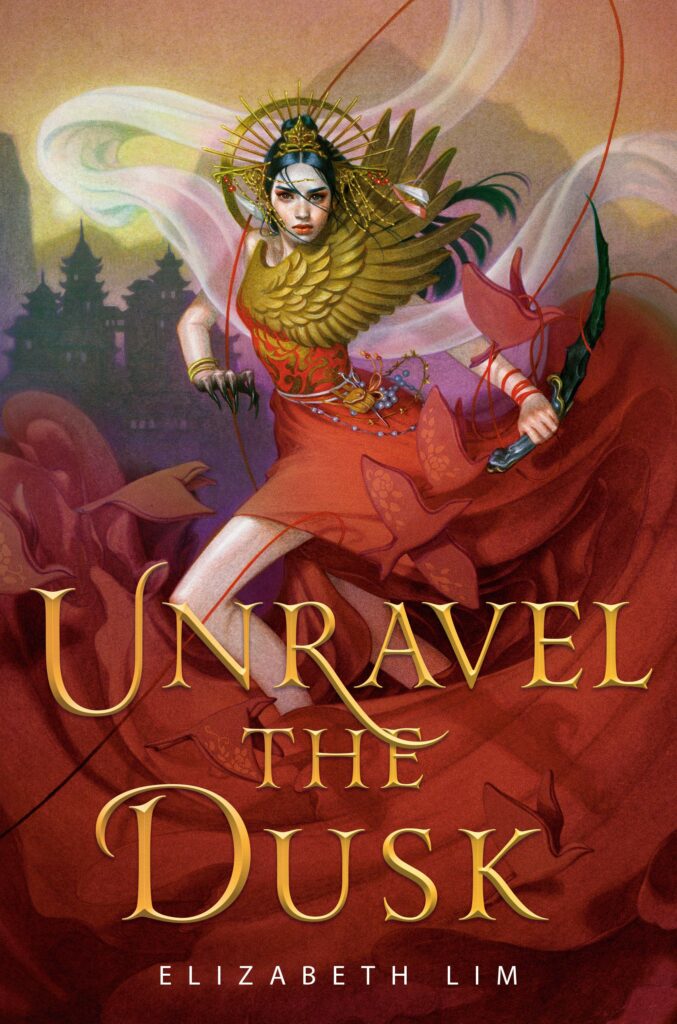 Unravel the Dusk by Elizabeth Lim
Maia Tamarin's journey to sew the dresses of the sun, the moon and the stars has taken a grievous toll. She returns to a kingdom on the brink of war. The boy she loves is gone, and she is forced to don the dress of the sun and assume the place of the emperor's bride-to-be to keep the peace.
But the war raging around Maia is nothing compared to the battle within. Ever since she was touched by the demon Bandur, she has been changing . . . glancing in the mirror to see her own eyes glowing red, losing control of her magic, her body, her mind. It's only a matter of time before Maia loses herself completely, but she will stop at nothing to find Edan, protect her family, and bring lasting peace to her country.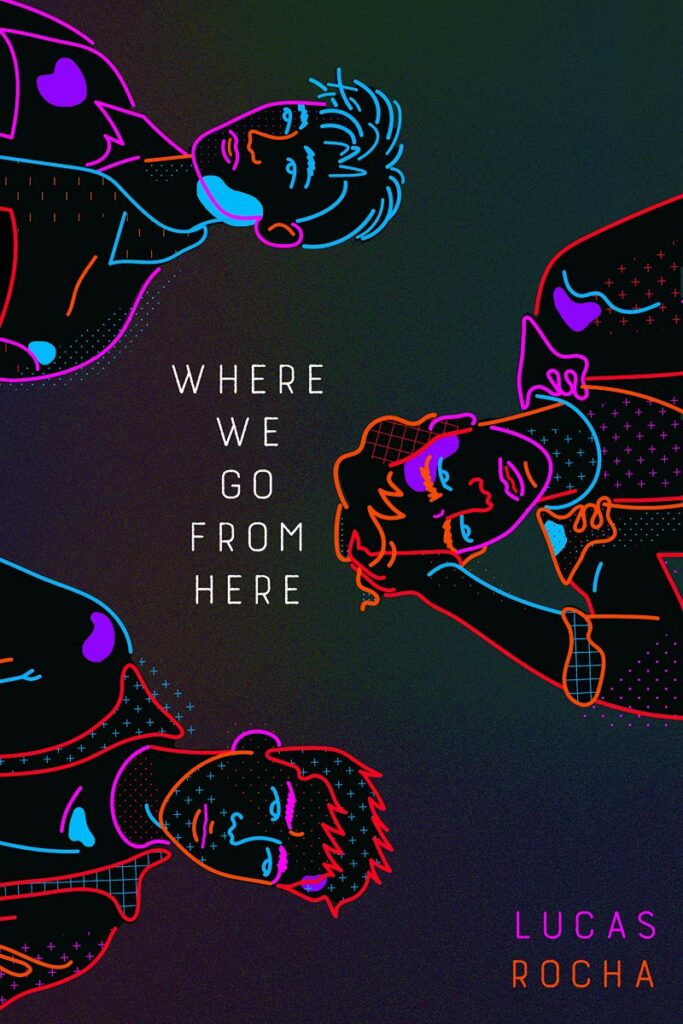 Where We Go From Here by Lucas Rocha
Ian has just been diagnosed with HIV. Victor, to his great relief, has tested negative. Henrique has been living with HIV for the past three years.
When Victor finds himself getting tested for HIV for the first time, he can't help but question his entire relationship with Henrique, the guy he has-had-been dating. See, Henrique didn't disclose his positive HIV status to Victor until after they had sex, and even though Henrique insisted on using every possible precaution, Victor is livid.
That's when Victor meets Ian, a guy who's also getting tested for HIV. But Ian's test comes back positive, and his world is about to change forever. Though Victor is loath to think about Henrique, he offers to put the two of them in touch, hoping that perhaps Henrique can help Ian navigate his new life. In the process, the lives of Ian, Victor, and Henrique will become intertwined in a story of friendship, love, and stigma-a story about hitting what you think is rock bottom, but finding the courage and support to keep moving forward.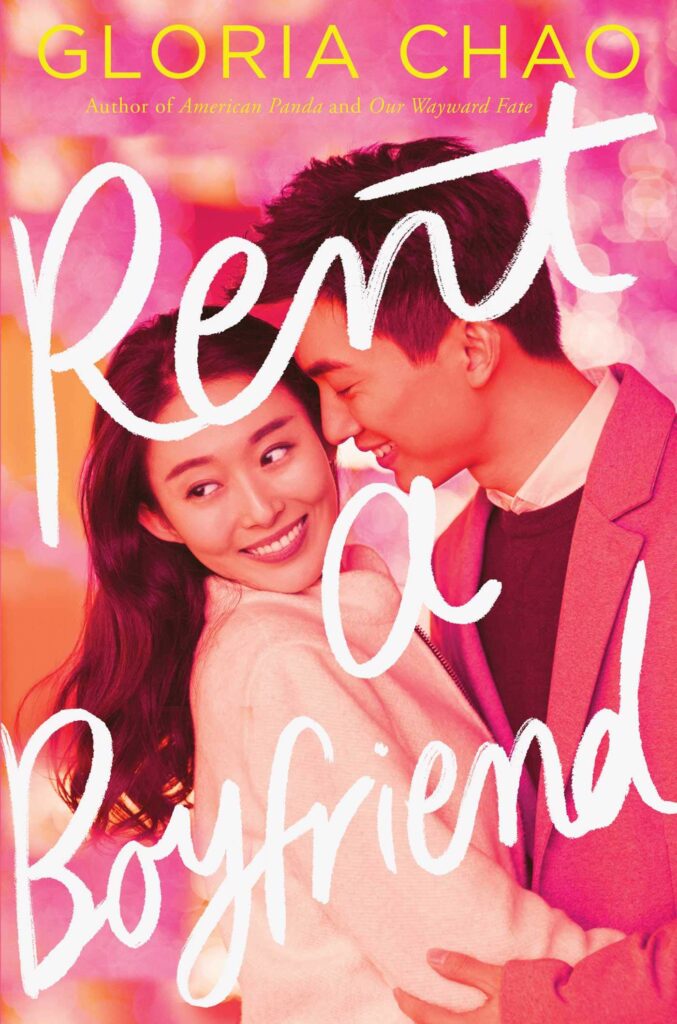 Rent a Boyfriend by Gloria Chao
Chloe Wang is nervous to introduce her parents to her boyfriend, because the truth is, she hasn't met him yet either. She hired him from Rent for Your 'Rents, a company specializing in providing fake boyfriends trained to impress even the most traditional Asian parents.
Drew Chan's passion is art, but after his parents cut him off for dropping out of college to pursue his dreams, he became a Rent for Your 'Rents employee to keep a roof over his head. Luckily, learning protocols like "Type C parents prefer quiet, kind, zero-PDA gestures" comes naturally to him.
When Chloe rents Drew, the mission is simple: convince her parents fake Drew is worthy of their approval so they'll stop pressuring her to accept a proposal from Hongbo, the wealthiest (and slimiest) young bachelor in their tight-knit Asian American community. But when Chloe starts to fall for the real Drew—who, unlike his fake persona, is definitely not 'rent-worthy—her carefully curated life begins to unravel. Can she figure out what she wants before she loses everything?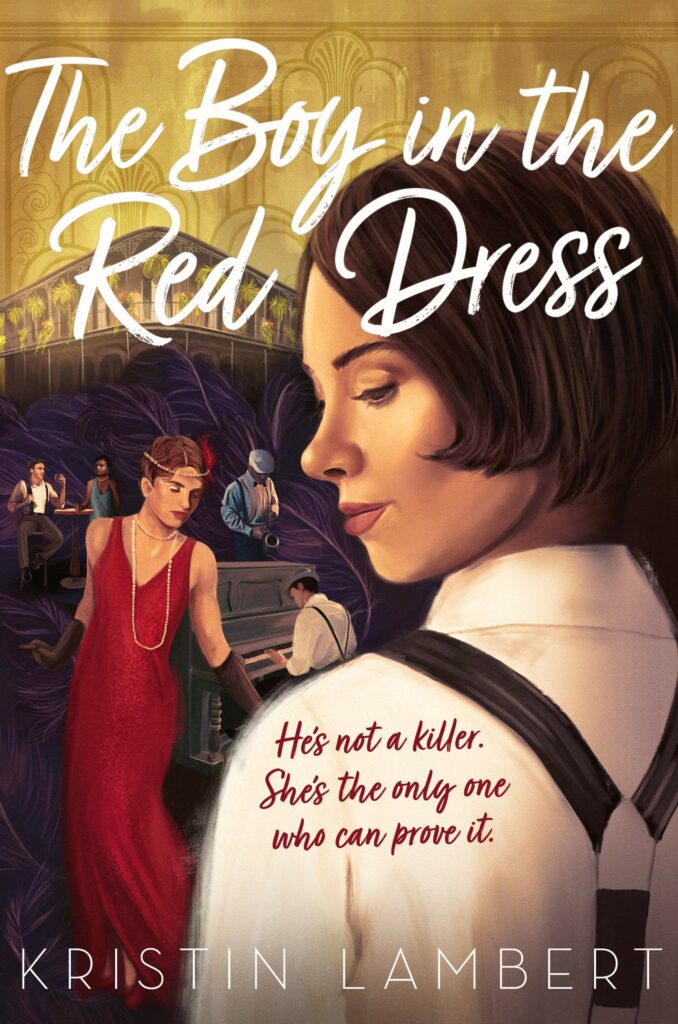 The Boy in the Red Dress by Kristin Lambert
New Year's Eve, 1929. Millie is running the show at the Cloak & Dagger, a swinging speakeasy in the French Quarter, while her aunt is out of town. The new year is just around the corner, and all of New Orleans is out to celebrate, but even wealthy partiers' diamond earrings can't outshine the real star of the night: the boy in the red dress. Marion is the club's star performer and his fans are legion–if mostly underground.
When a young socialite wielding a photograph of Marion starts asking questions, Millie wonders if she's just another fan. But then her body is found crumpled in the courtyard, dead from an apparent fall off the club's balcony, and all signs point to Marion as the murderer. Millie knows he's innocent, but local detectives aren't so easily convinced.
As she chases clues that lead to cemeteries and dead ends, Millie's attention is divided between the wry and beautiful Olive, a waitress at the Cloak & Dagger, and Bennie, the charming bootlegger who's offered to help her solve the case. The clock is ticking for the fugitive Marion, but the truth of who the killer is might be closer than Millie thinks.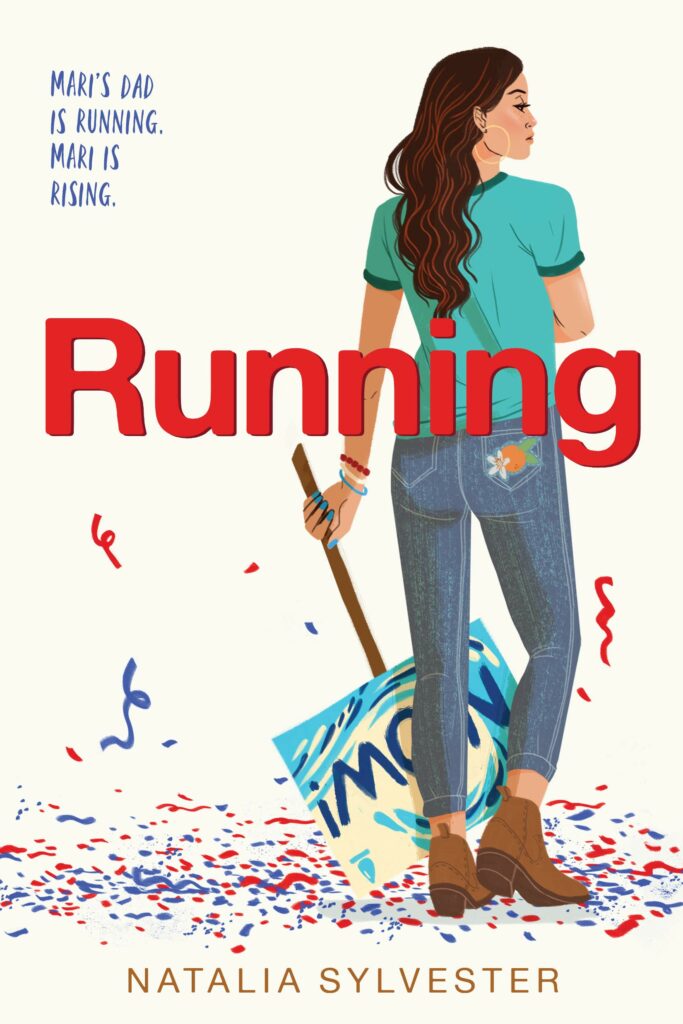 Running by Natalia Sylvester
In this thoughtful, authentic, humorous, and gorgeously written novel about privacy, waking up, and speaking up, Senator Anthony Ruiz is running for president. Throughout his successful political career he has always had his daughter's vote, but a presidential campaign brings a whole new level of scrutiny to sheltered fifteen-year-old Mariana and the rest of her Cuban American family, from a 60 Minutes–style tour of their house to tabloids doctoring photos and inventing scandals. As tensions rise within the Ruiz family, Mari begins to learn about the details of her father's political positions, and she realizes that her father is not the man she thought he was.
But how do you find your voice when everyone's watching? When it means disagreeing with your father—publicly? What do you do when your dad stops being your hero? Will Mari get a chance to confront her father? If she does, will she have the courage to seize it?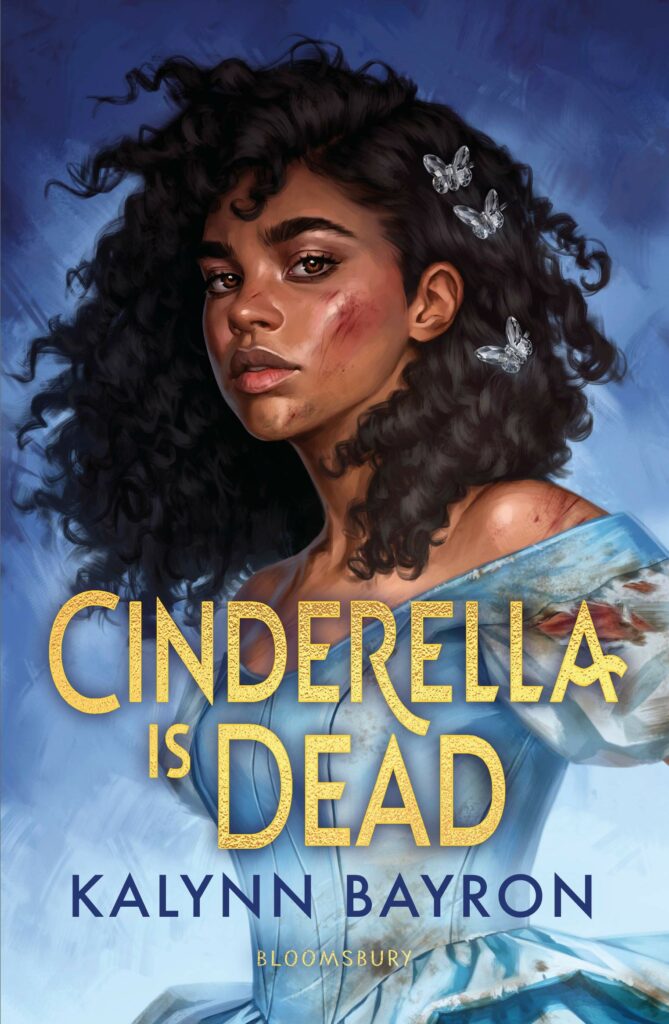 Cinderella is Dead by Kalynn Bayron
It's 200 years after Cinderella found her prince, but the fairy tale is over. Teen girls are now required to appear at the Annual Ball, where the men of the kingdom select wives based on a girl's display of finery. If a suitable match is not found, the girls not chosen are never heard from again.
Sixteen-year-old Sophia would much rather marry Erin, her childhood best friend, than parade in front of suitors. At the ball, Sophia makes the desperate decision to flee, and finds herself hiding in Cinderella's mausoleum. There, she meets Constance, the last known descendant of Cinderella and her step sisters. Together they vow to bring down the king once and for all–and in the process, they learn that there's more to Cinderella's story than they ever knew…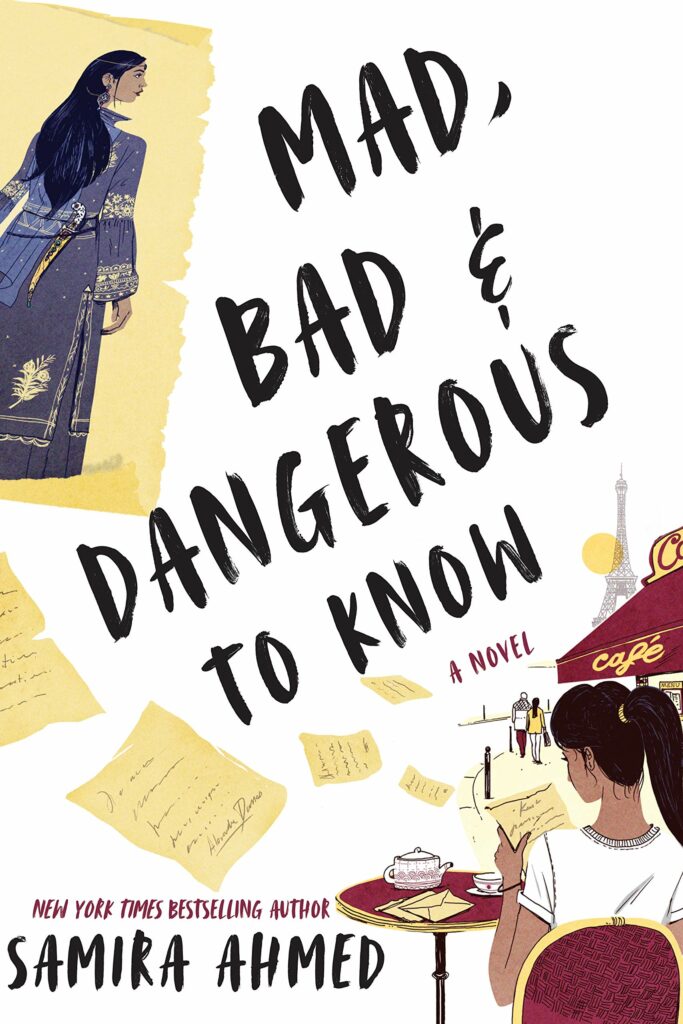 Mad, Bad & Dangerous to Know by Samira Ahmed
It's August in Paris and 17-year-old Khayyam Maquet—American, French, Indian, Muslim—is at a crossroads. This holiday with her professor parents should be a dream trip for the budding art historian. But her maybe-ex-boyfriend is probably ghosting her, she might have just blown her chance at getting into her dream college, and now all she really wants is to be back home in Chicago figuring out her messy life instead of brooding in the City of Light.
Two hundred years before Khayyam's summer of discontent, Leila is struggling to survive and keep her true love hidden from the Pasha who has "gifted" her with favored status in his harem. In the present day—and with the company of a descendant of Alexandre Dumas—Khayyam begins to connect allusions to an enigmatic 19th-century Muslim woman whose path may have intersected with Alexandre Dumas, Eugène Delacroix, and Lord Byron.
Echoing across centuries, Leila and Khayyam's lives intertwine, and as one woman's long-forgotten life is uncovered, another's is transformed.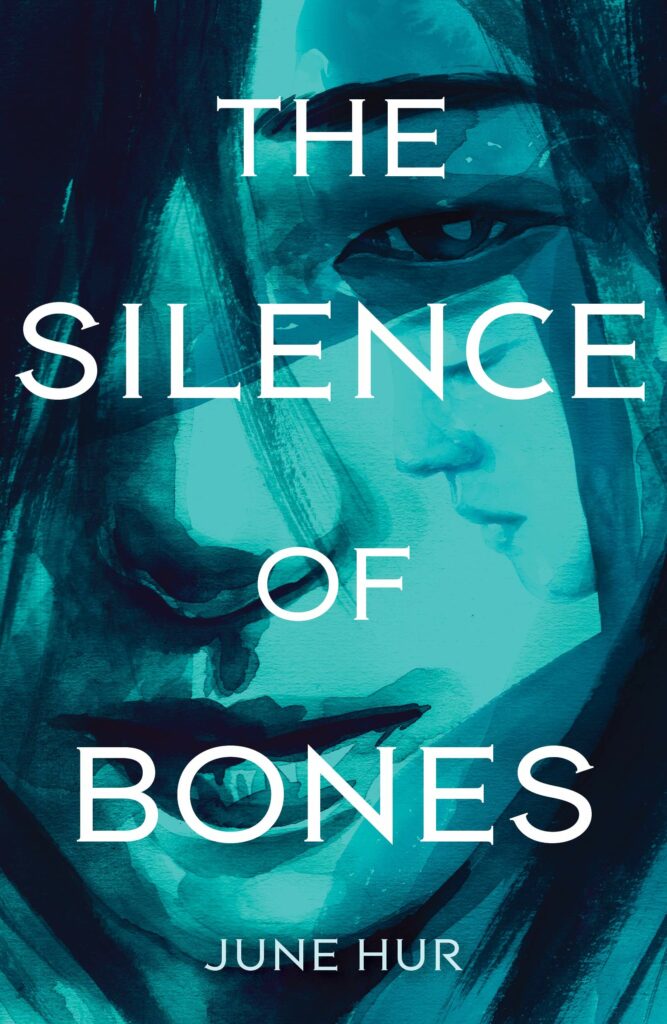 The Silence of Bones by June Hur
1800, Joseon (Korea). Homesick and orphaned sixteen-year-old Seol is living out the ancient curse: "May you live in interesting times." Indentured to the police bureau, she's been tasked with assisting a well-respected young inspector with the investigation into the politically charged murder of a noblewoman.
As they delve deeper into the dead woman's secrets, Seol forms an unlikely bond of friendship with the inspector. But her loyalty is tested when he becomes the prime suspect, and Seol may be the only one capable of discovering what truly happened on the night of the murder. But in a land where silence and obedience are valued above all else, curiosity can be deadly.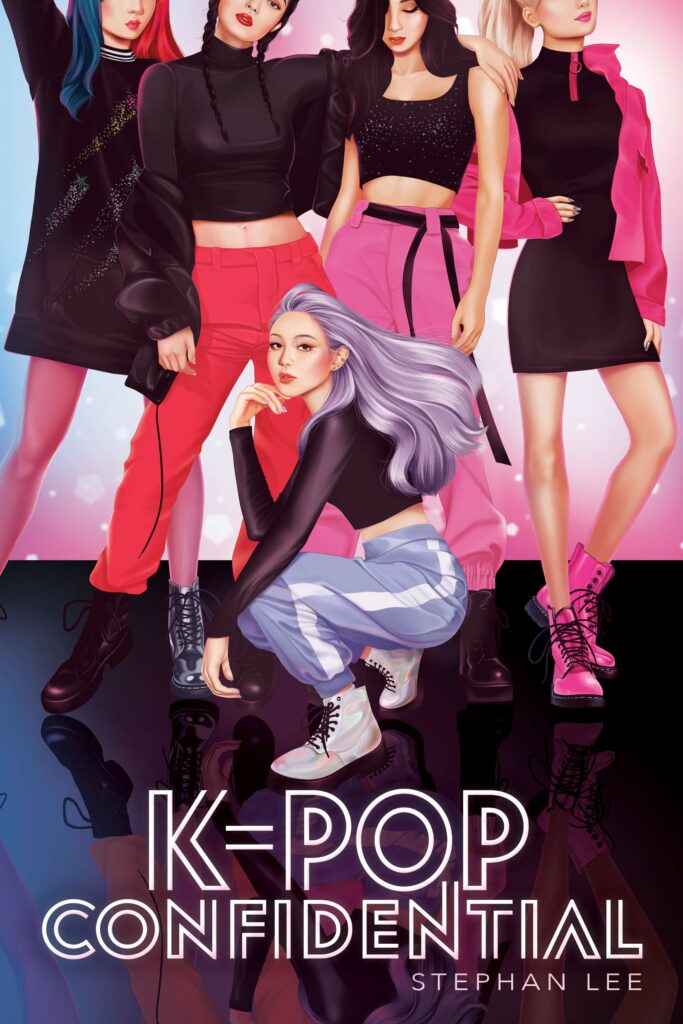 K-pop Confidential by Stephan Lee
Candace Park knows a lot about playing a role. For most of her life, she's been playing the role of the quiet Korean girl who takes all AP classes and plays a classical instrument, keeping her dreams of stardom-and her obsession with SLK, K-pop's top boyband-to herself. She doesn't see how a regular girl like her could possibly become one of those K-pop goddesses she sees on YouTube. Even though she can sing. Like, really sing.
So when Candace secretly enters a global audition held by SLK's music label, the last thing she expects is to actually get a coveted spot in their trainee program. And convincing her strict parents to let her to go is all but impossible … although it's nothing compared to what comes next. Under the strict supervision of her instructors at the label's headquarters in Seoul, Candace must perfect her performance skills to within an inch of her life, learn to speak Korean fluently, and navigate the complex hierarchies of her fellow trainees, all while following the strict rules of the industry. Rule number one? NO DATING, which becomes impossible to follow when she meets a dreamy boy trainee. And in the all-out battle to debut, Candace is in danger of planting herself in the middle of a scandal lighting up the K-pop fandom around the world.
If she doesn't have what it takes to become a perfect, hair-flipping K-pop idol, what will that mean for her family, who have sacrificed everything to give her the chance? And is a spot in the most hyped K-pop girl group of all time really worth risking her friendships, her future, and everything she believes in?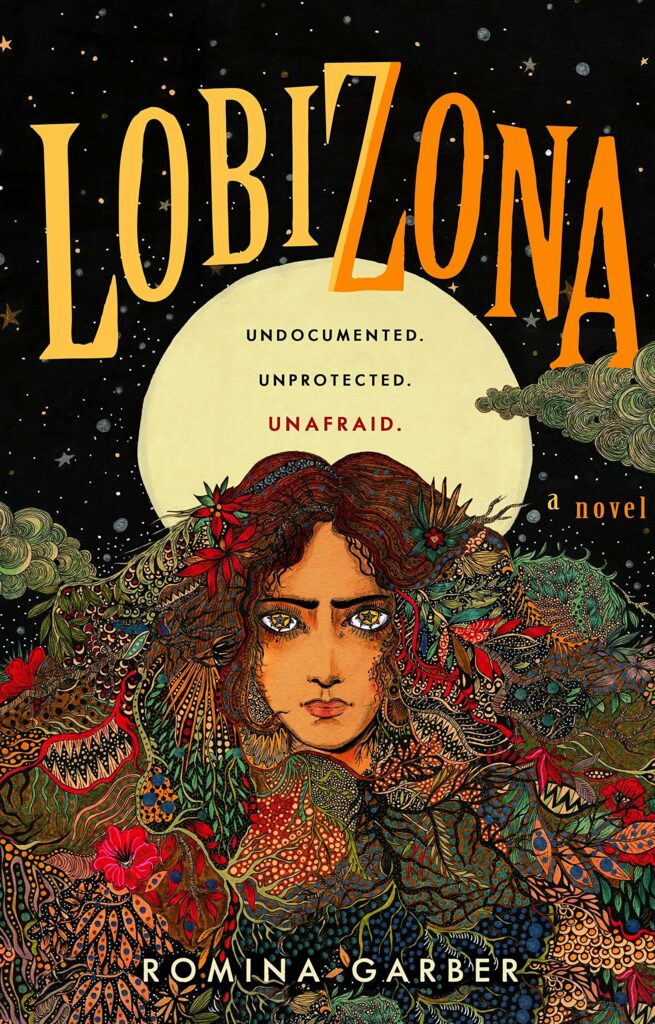 Lobizona by Romina Garber
Manuela Azul has been crammed into an existence that feels too small for her. As an undocumented immigrant who's on the run from her father's Argentine crime-family, Manu is confined to a small apartment and a small life in Miami, Florida. Until Manu's protective bubble is shattered.
Her surrogate grandmother is attacked, lifelong lies are exposed, and her mother is arrested by ICE. Without a home, without answers, and finally without shackles, Manu investigates the only clue she has about her past–a mysterious "Z" emblem—which leads her to a secret world buried within our own. A world connected to her dead father and his criminal past. A world straight out of Argentine folklore, where the seventh consecutive daughter is born a bruja and the seventh consecutive son is a lobizón, a werewolf. A world where her unusual eyes allow her to belong.
As Manu uncovers her own story and traces her real heritage all the way back to a cursed city in Argentina, she learns it's not just her U.S. residency that's illegal…. it's her entire existence.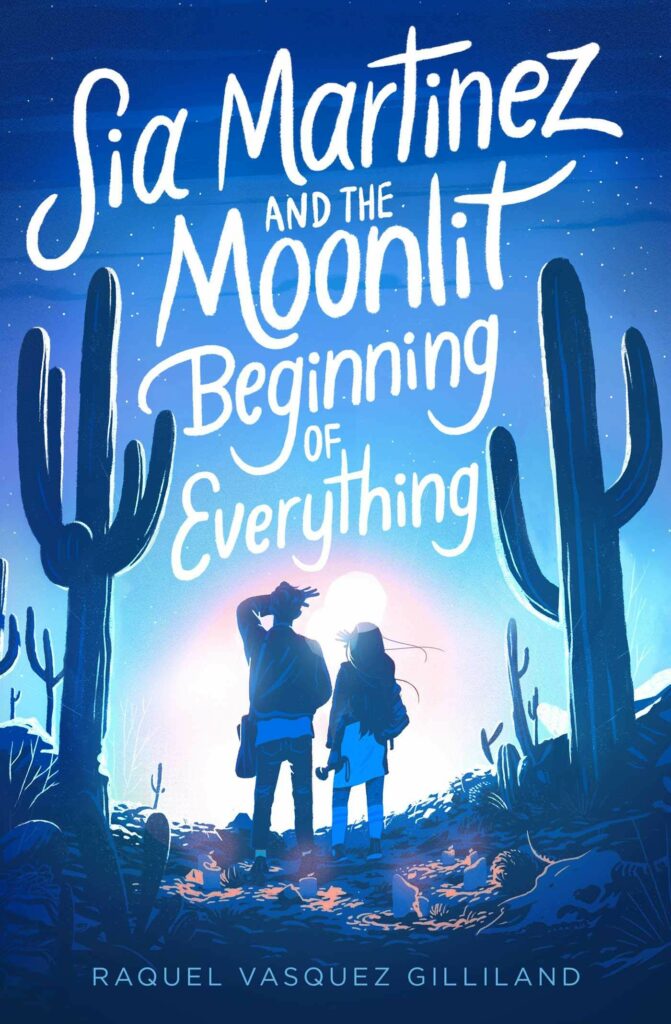 Sia Martinez and the Moonlit Beginning of Everything by Raquel Vasquez Gilliland
It's been three years since ICE raids and phone calls from Mexico and an ill-fated walk across the Sonoran. Three years since Sia Martinez's mom disappeared. Sia wants to move on, but it's hard in her tiny Arizona town where people refer to her mom's deportation as "an unfortunate incident." Sia knows that her mom must be dead, but every new moon Sia drives into the desert and lights San Anthony and la Guadalupe candles to guide her mom home.
Then one night, under a million stars, Sia's life and the world as we know it cracks wide open. Because a blue-lit spacecraft crashes in front of Sia's car…and it's carrying her mom, who's very much alive. As Sia races to save her mom from armed-quite-possibly-alien soldiers, she uncovers secrets as profound as they are dangerous in this stunning and inventive exploration of first love, family, immigration, and our vast, limitless universe.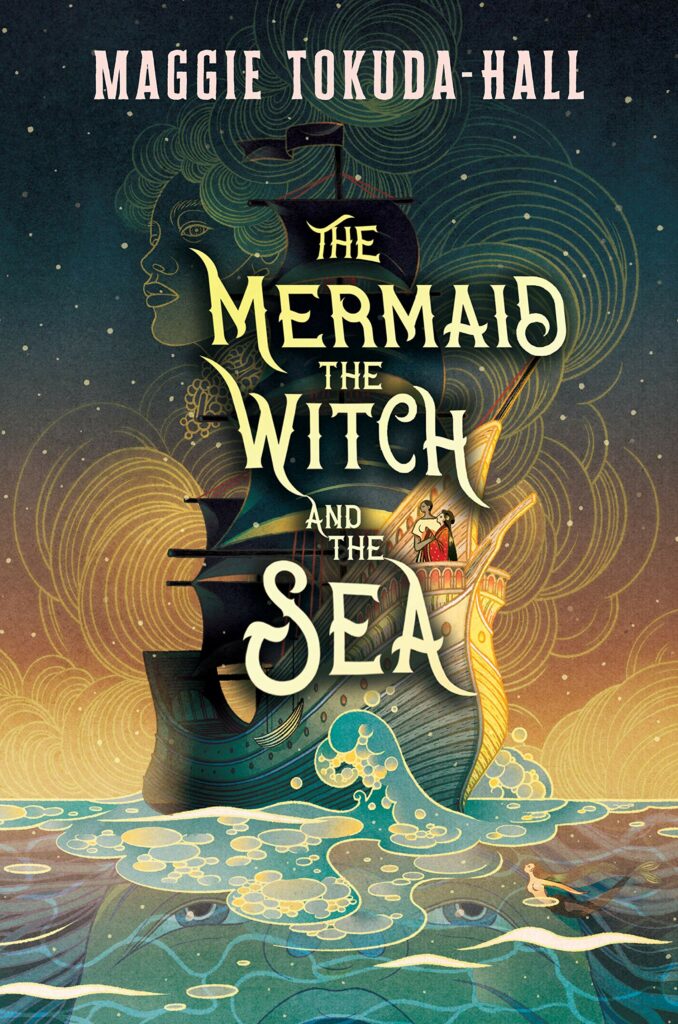 The Mermaid, the Witch and the Sea by Maggie Tokuda-Hall
Aboard the pirate ship Dove, Flora the girl takes on the identity of Florian the man to earn the respect and protection of the crew. For Flora, former starving urchin, the brutal life of a pirate is about survival: don't trust, don't stick out, and don't feel. But on this voyage, as the pirates prepare to sell their unsuspecting passengers into slavery, Flora is drawn to the Lady Evelyn Hasegawa, who is en route to a dreaded arranged marriage with her own casket in tow. Flora doesn't expect to be taken under Evelyn's wing, and Evelyn doesn't expect to find such a deep bond with the pirate Florian.
Soon the unlikely pair set in motion a wild escape that will free a captured mermaid (coveted for her blood, which causes men to have visions and lose memories) and involve the mysterious Pirate Supreme, an opportunistic witch, and the all-encompassing Sea itself.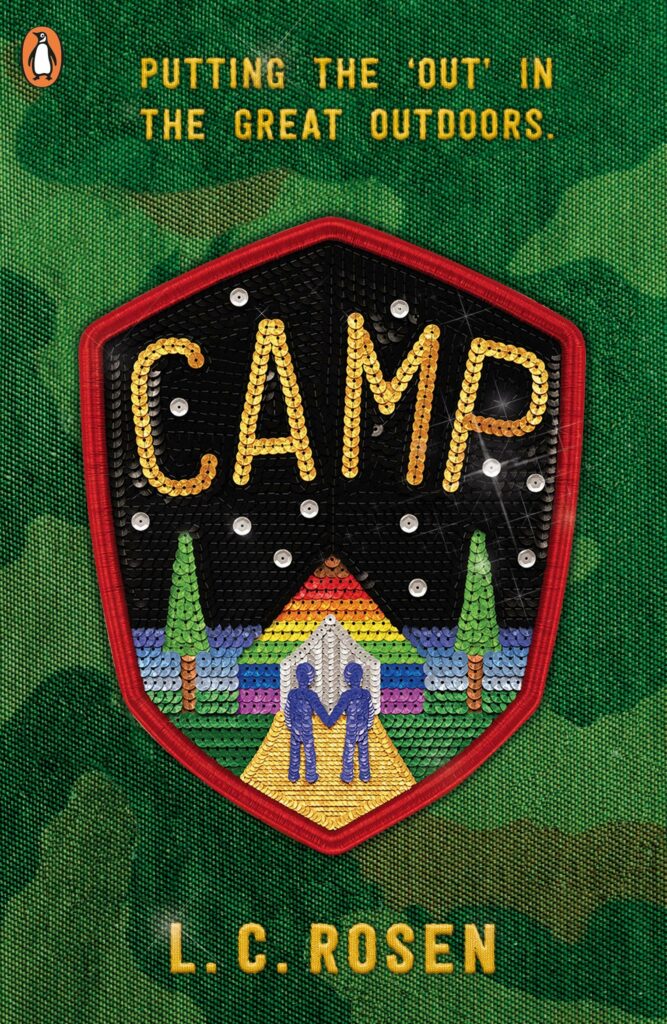 Camp by Lev A.C. Rosen
Sixteen-year-old Randy Kapplehoff loves spending the summer at Camp Outland, a camp for queer teens. It's where he met his best friends. It's where he takes to the stage in the big musical. And it's where he fell for Hudson Aaronson-Lim – who's only into straight-acting guys and barely knows not-at-all-straight-acting Randy even exists.
This year, though, it's going to be different. Randy has reinvented himself as 'Del' – buff, masculine, and on the market. Even if it means giving up show tunes, nail polish, and his unicorn bedsheets, he's determined to get Hudson to fall for him. But as he and Hudson grow closer, Randy has to ask himself how much is he willing to change for love. And is it really love anyway, if Hudson doesn't know who he truly is?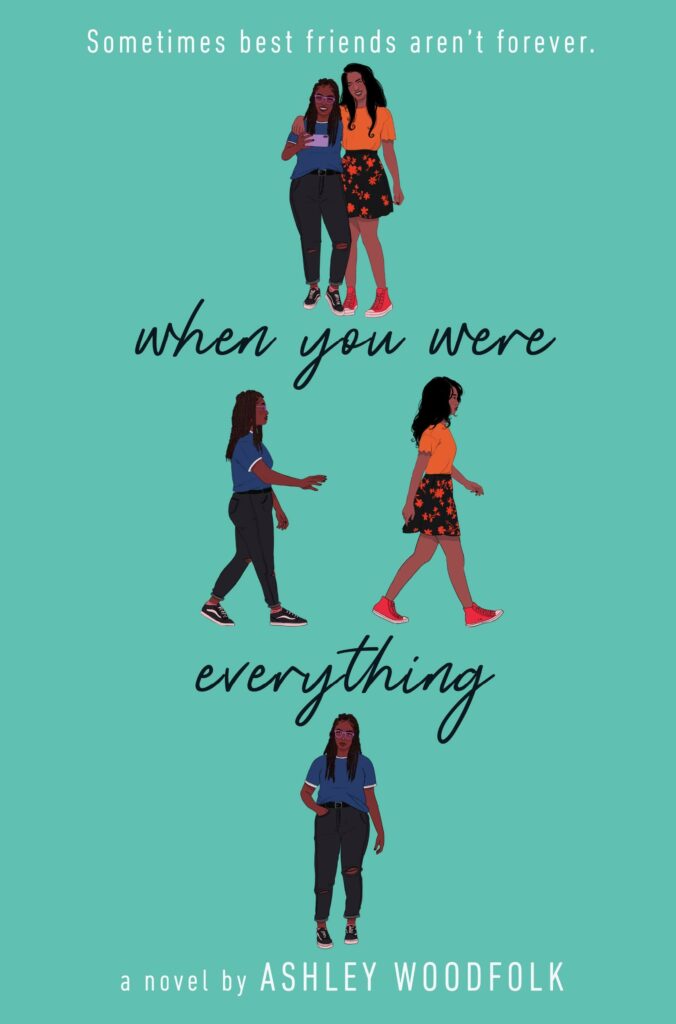 When You Were Everything by Ashley Woodfolk
It's been twenty-seven days since Cleo and Layla's friendship imploded.
Nearly a month since Cleo realized they'll never be besties again.
Now, Cleo wants to erase every memory, good or bad, that tethers her to her ex–best friend. But pretending Layla doesn't exist isn't as easy as Cleo hoped, especially after she's assigned to be Layla's tutor. Despite budding new friendships with other classmates—and a raging crush on a gorgeous boy named Dom—Cleo's turbulent past with Layla comes back to haunt them both.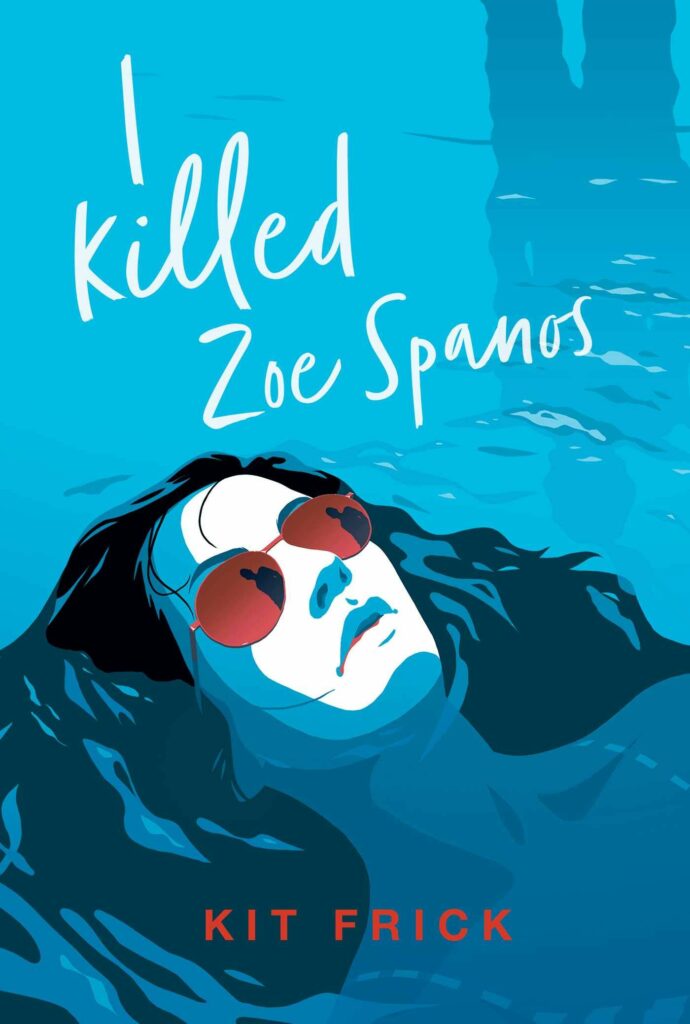 I Killed Zoe Spanos by Kit Frick
When Anna Cicconi arrives to the small Hamptons village of Herron Mills for a summer nanny gig, she has high hopes for a fresh start. What she finds instead is a community on edge after the disappearance of Zoe Spanos, a local girl who has been missing since New Year's Eve. Anna bears an eerie resemblance to Zoe, and her mere presence in town stirs up still-raw feelings about the unsolved case. As Anna delves deeper into the mystery, stepping further and further into Zoe's life, she becomes increasingly convinced that she and Zoe are connected–and that she knows what happened to her.
Two months later, Zoe's body is found in a nearby lake, and Anna is charged with manslaughter. But Anna's confession is riddled with holes, and Martina Green, teen host of the Missing Zoe podcast, isn't satisfied. Did Anna really kill Zoe? And if not, can Martina's podcast uncover the truth?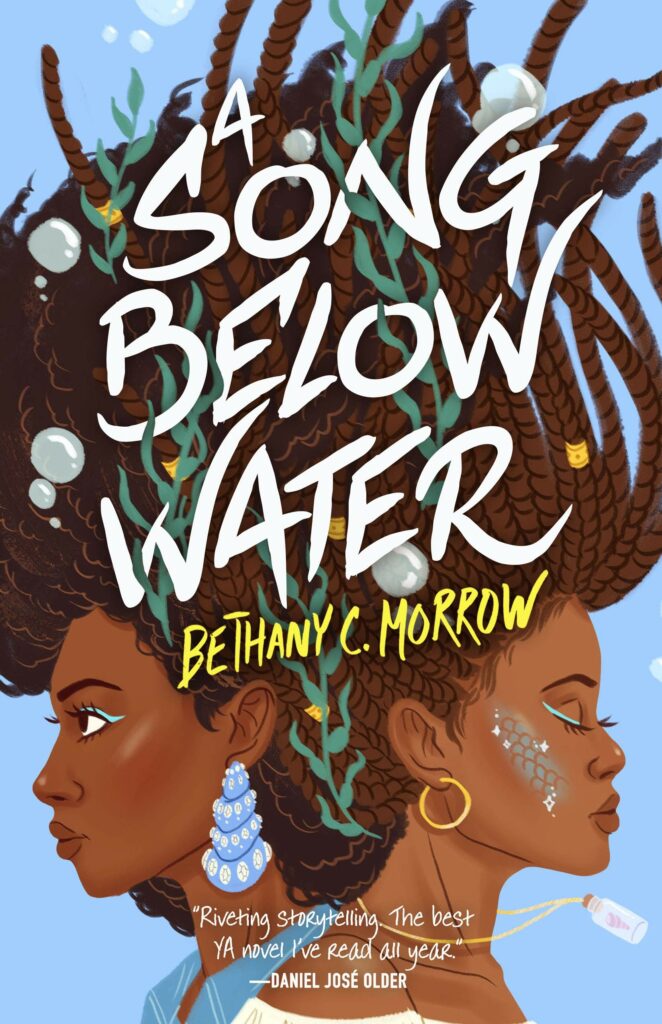 A Song Below Water by Bethany C. Morrow
Tavia is already at odds with the world, forced to keep her siren identity under wraps in a society that wants to keep her kind under lock and key. Never mind she's also stuck in Portland, Oregon, a city with only a handful of black folk and even fewer of those with magical powers. At least she has her bestie Effie by her side as they tackle high school drama, family secrets, and unrequited crushes.
But everything changes in the aftermath of a siren murder trial that rocks the nation; the girls' favorite Internet fashion icon reveals she's also a siren, and the news rips through their community. Tensions escalate when Effie starts being haunted by demons from her past, and Tavia accidentally lets out her magical voice during a police stop. No secret seems safe anymore—soon Portland won't be either.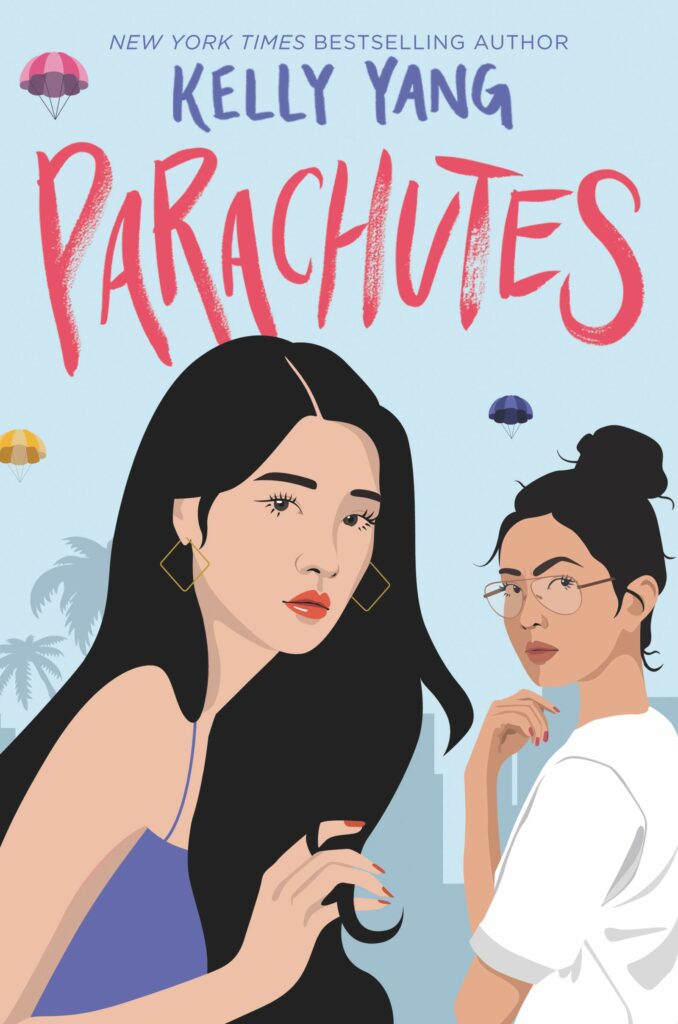 Parachutes by Kelly Yang
They're called parachutes: teenagers dropped off to live in private homes and study in the US while their wealthy parents remain in Asia. Claire Wang never thought she'd be one of them, until her parents pluck her from her privileged life in Shanghai and enroll her at a high school in California. Suddenly she finds herself living in a stranger's house, with no one to tell her what to do for the first time in her life. She soon embraces her newfound freedom, especially when the hottest and most eligible parachute, Jay, asks her out.
Dani De La Cruz, Claire's new host sister, couldn't be less thrilled that her mom rented out a room to Claire. An academic and debate-team star, Dani is determined to earn her way into Yale, even if it means competing with privileged kids who are buying their way to the top. When her debate coach starts working with her privately, Dani's game plan veers unexpectedly off course.
Desperately trying to avoid each other under the same roof, Dani and Claire find themselves on a collision course, intertwining in deeper and more complicated ways, as they grapple with life-altering experiences.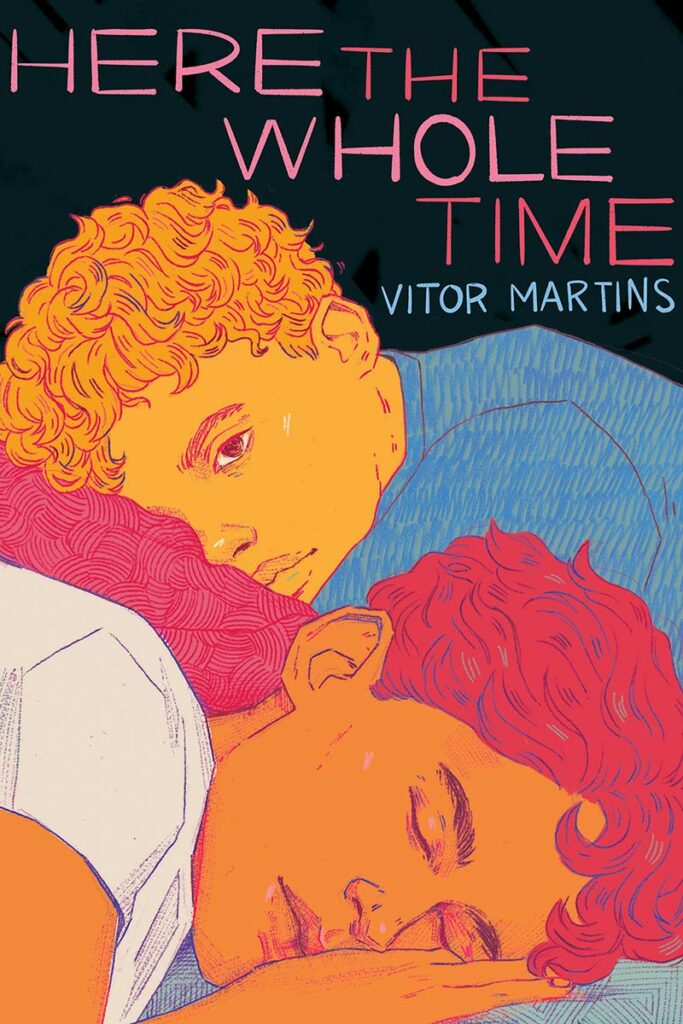 Here the Whole Time by Vitor Martin
Felipe gets it — he's fat. Not chubby. Not big-boned. Fat. And he doesn't need anyone to remind him, which is, of course, what everyone does. That's why he's been waiting for this moment ever since the school year began: school break. Finally, he'll be able to spend some time far away from school and the classmates who tease him incessantly. His plans include catching up on his favorite TV shows, finishing his to-be-read pile, and watching YouTube tutorials on skills he'll never actually put into practice.
But things get a little out of hand when Felipe's mom informs him that Caio, the neighbor kid from apartment 57, will be spending the next 15 days with them while his parents are on vacation. Felipe is distraught because A) he's had a crush on Caio since, well, forever, and B) Felipe has a list of body image insecurities and absolutely NO idea how he's going to entertain his neighbor for two full weeks.
Suddenly, the days ahead of him that once promised rest and relaxation (not to mention some epic Netflix bingeing) end up bringing a whirlwind of feelings, forcing Felipe to dive head-first into every unresolved issue he has had with himself — but maybe, just maybe, he'll manage to win over Caio, too.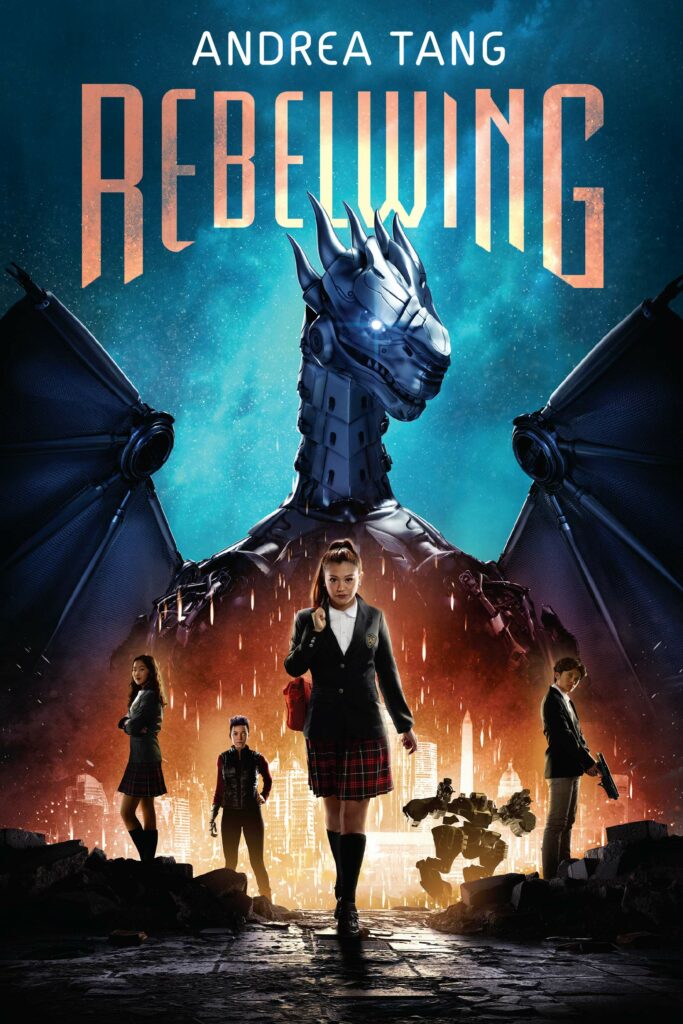 Rebelwing by Andrea Tang
A black-market-media smuggler and scholarship student at the prestigious New Columbia Preparatory Academy, Pru is lucky to live in the Barricade Coalition where she is free to study, read, watch, and listen to whatever she wants. But between essays and exams, she chooses to spend her breaks sweet-talking border patrol with her best friend, Anabel, in order to sell banned media to the less fortunate citizens of the United Continental Confederacy, Inc.
When a drop-off goes awry, Pru narrowly escapes UCC enforcers to find that her rescuer is, of all things, a sentient cybernetic dragon. On the one hand, Pru is lucky not to be in prison, or worse. On the other, the dragon seems to have imprinted on her permanently, which means she has no choice but to be its pilot.
Drawn into a revolution she has no real interest in leading, Pru, Anabel, and friends Alex and Cat become key players in a brewing conflict with the UCC as the corporate government develops advanced weaponry more terrifying and grotesque than Pru could have ever imagined.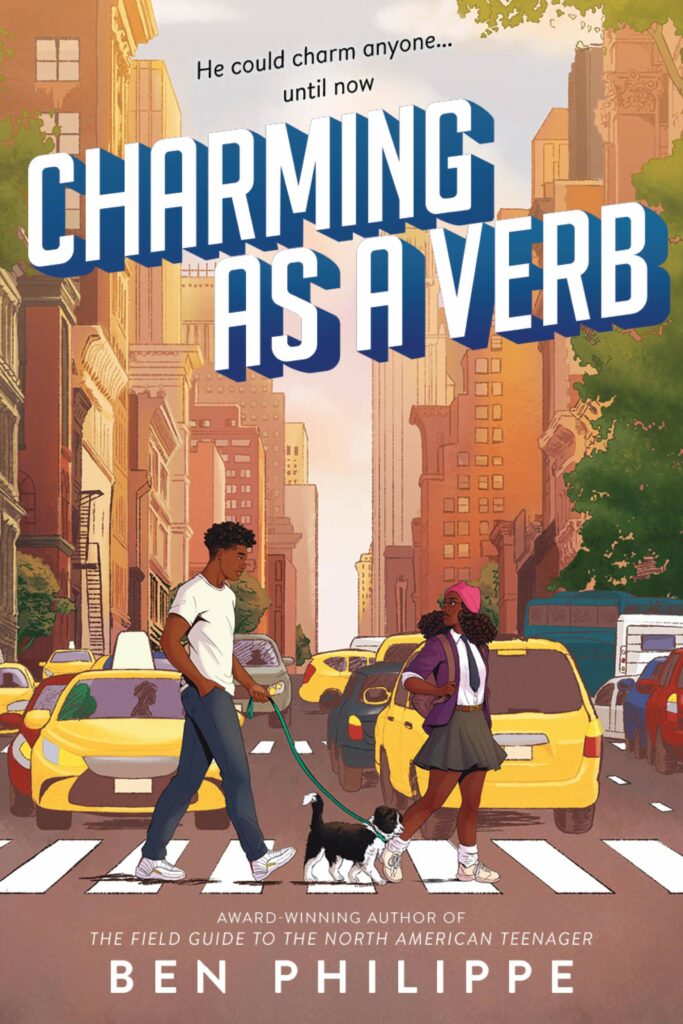 Charming as a Verb by Ben Philippe
Henri "Halti" Haltiwanger can charm just about anyone. He is a star debater and popular student at the prestigious FATE academy, the dutiful first-generation Haitian son, and the trusted dog walker for his wealthy New York City neighbors. But his easy smiles mask a burning ambition to attend his dream college, Columbia University.
There is only one person who seems immune to Henri's charms: his "intense" classmate and neighbor Corinne Troy. When she uncovers Henri's less-than-honest dog-walking scheme, she blackmails him into helping her change her image at school. Henri agrees, seeing a potential upside for himself.
Soon what started as a mutual hustle turns into something more surprising than either of them ever bargained for….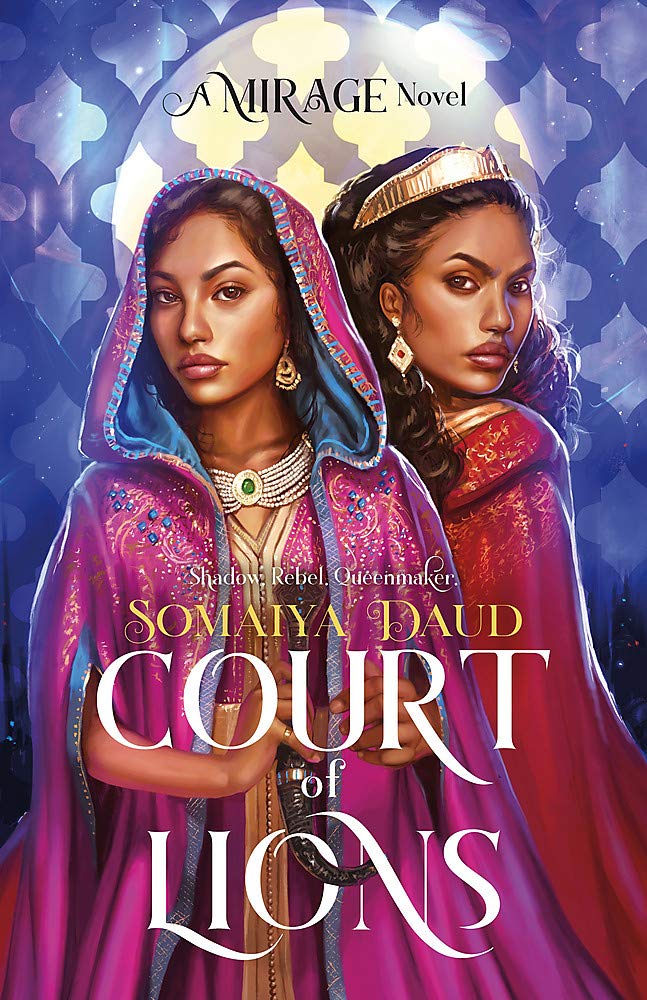 Court of Lions by Somaiya Daud
After being swept up into the brutal Vathek court, Amani, the ordinary girl forced to serve as the half-Vathek princess's body double, has been forced into complete isolation. The cruel but complex princess, Maram, with whom Amani had cultivated a tenuous friendship, discovered Amani's connection to the rebellion and has forced her into silence, and if Amani crosses Maram once more, her identity – and her betrayal – will be revealed to everyone in the court.
Amani is desperate to continue helping the rebellion, to fight for her people's freedom. But she must make a devastating decision: will she step aside, and watch her people suffer, or continue to aid them, and put herself and her family in mortal danger? And whatever she chooses, can she bear to remain separated, forever, from Maram's fiancé, Idris?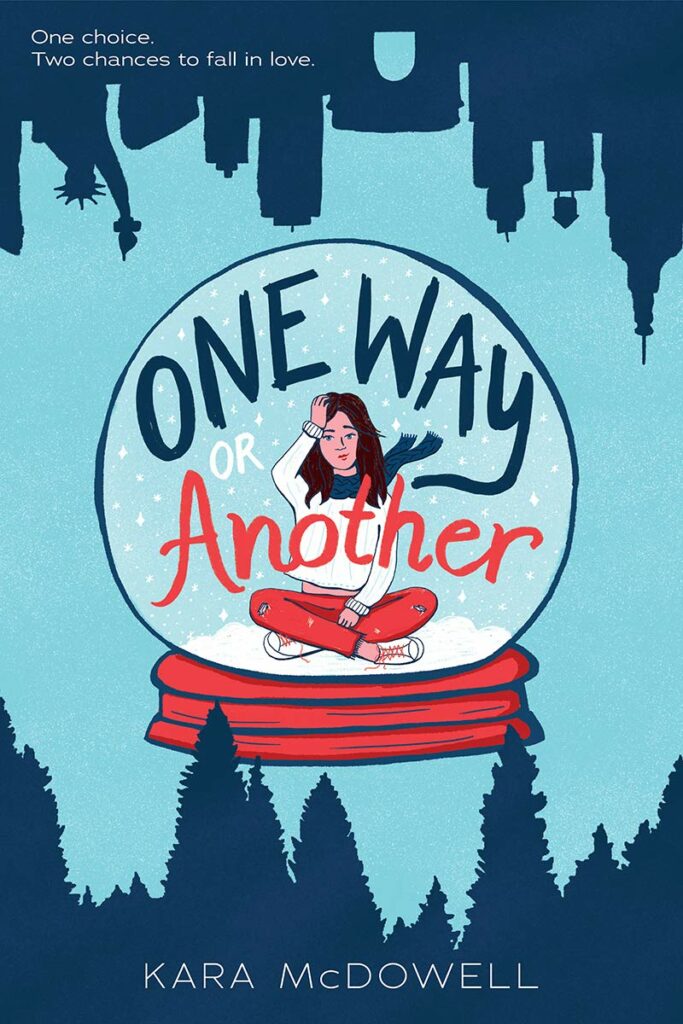 One Way or Another by Kara McDowell
The average person makes 35,000 decisions every single day. That's about 34,999 too many for Paige Collins, who lives in debilitating fear of making the wrong choice. The simple act of picking an art elective is enough to send her into a spiral of what-ifs. What if she's destined to be a famous ceramicist but wastes her talent in drama club? What if there's a carbon monoxide leak in the ceramics studio and everyone drops dead? (Grim, but possible!)
That's why when Paige is presented with two last-minute options for Christmas vacation, she's paralyzed by indecision. Should she go with her best friend (and longtime crush) Fitz to his family's romantic mountain cabin? Or should she accompany her mom to New York, a city Paige has spent her whole life dreaming about?
Just when it seems like Paige will crack from the pressure of choosing, fate steps in — in the form of a slippery grocery store floor — and Paige's life splits into two very different parallel paths. One path leads to New York where Paige falls for the city . . . and the charms of her unexpected tour guide. The other leads to the mountains where Paige might finally get her chance with Fitz . . . until her anxiety threatens to ruin everything. However, before Paige gets her happy ending in either destiny, she'll have to face the truth about her struggle with anxiety — and learn that you don't have to be "perfect" to deserve true love.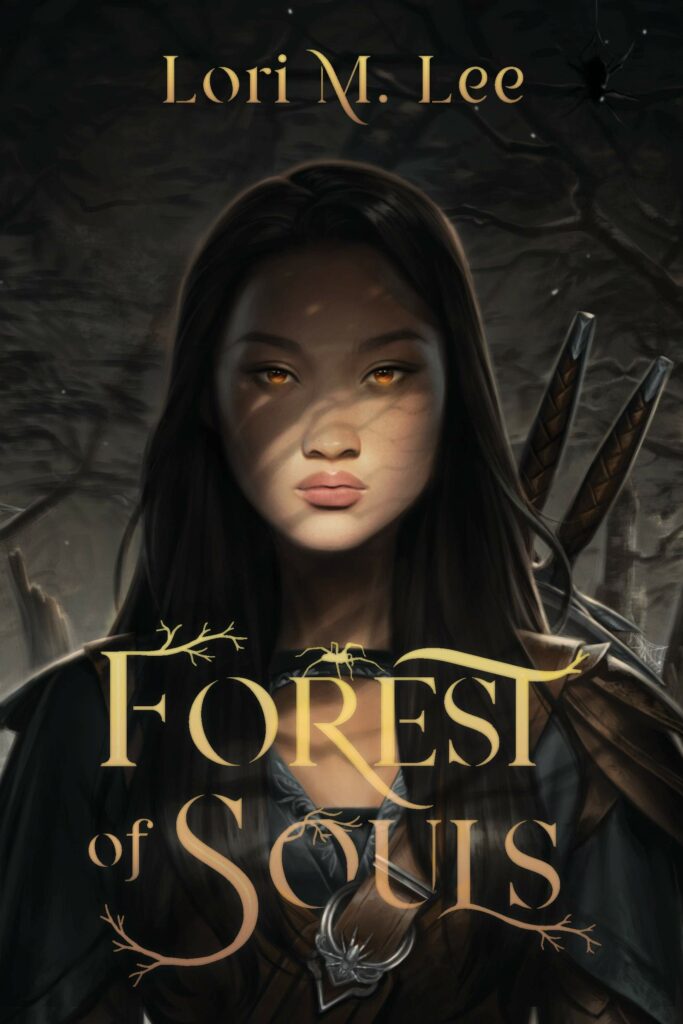 Forest of Souls Lori M. Lee
Sirscha Ashwyn comes from nothing, but she's intent on becoming something. After years of training to become the queen's next royal spy, her plans are derailed when shamans attack and kill her best friend Saengo.
And then Sirscha, somehow, restores Saengo to life.
Unveiled as the first soulguide in living memory, Sirscha is summoned to the domain of the Spider King. For centuries, he has used his influence over the Dead Wood—an ancient forest possessed by souls—to enforce peace between the kingdoms. Now, with the trees growing wild and untamed, only a soulguide can restrain them. As war looms, Sirscha must master her newly awakened abilities before the trees shatter the brittle peace, or worse, claim Saengo, the friend she would die for.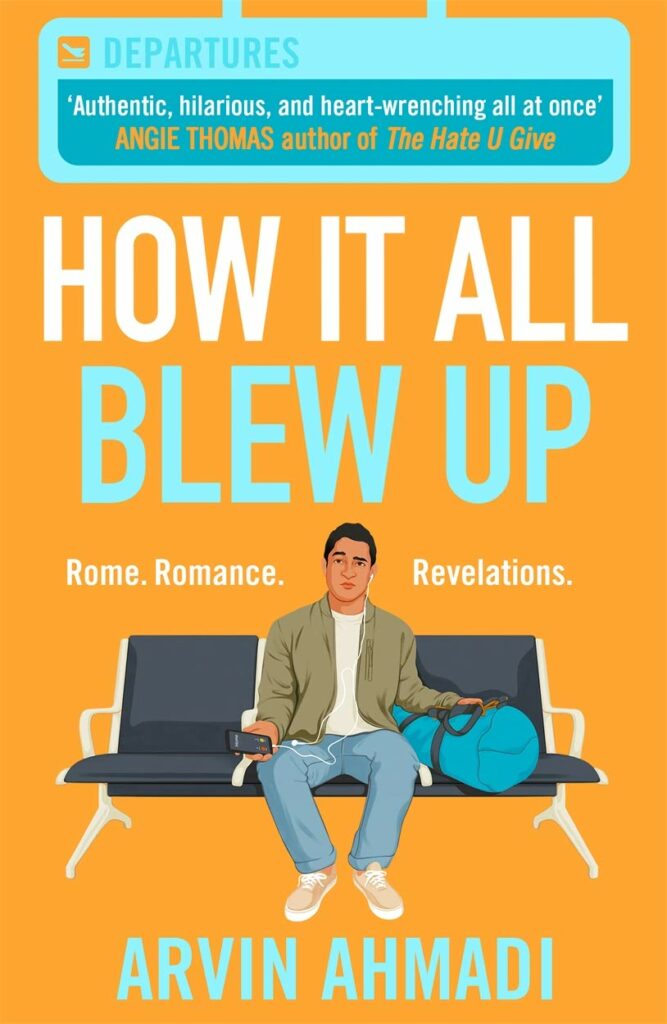 How It All Blew Up by Arvin Ahmadi
Eighteen-year-old Amir Azadi always knew coming out to his Muslim family would be messy–he just didn't think it would end in an airport interrogation room. But when faced with a failed relationship, bullies, and blackmail, running away to Rome is his only option. Right?
Soon, late nights with new friends and dates in the Sistine Chapel start to feel like second nature… until his old life comes knocking on his door. Now, Amir has to tell the whole truth and nothing but the truth to a U.S. Customs officer, or risk losing his hard-won freedom.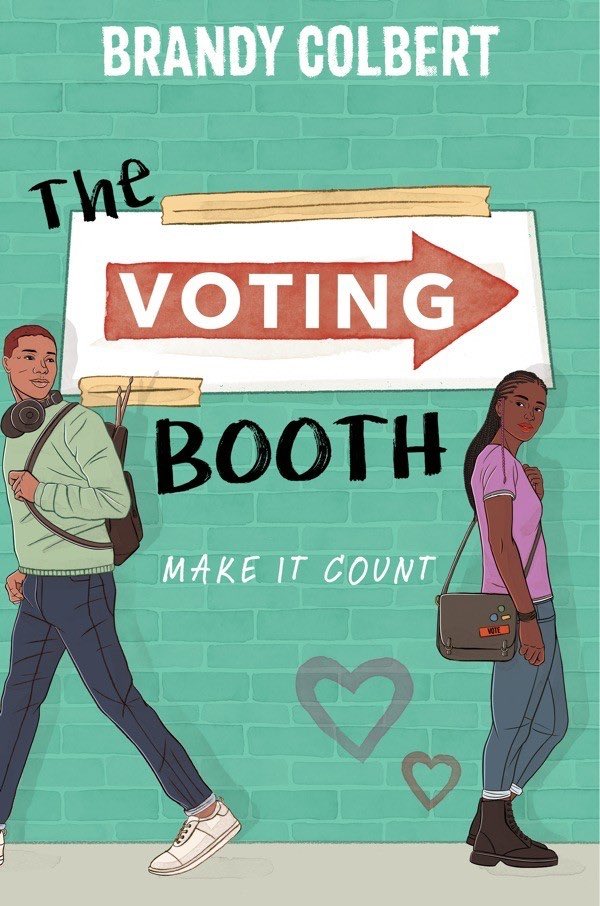 The Voting Booth by Brandy Colbert
Marva Sheridan was born ready for this day. She's always been driven to make a difference in the world, and what better way than to vote in her first election?
Duke Crenshaw is so done with this election. He just wants to get voting over with so he can prepare for his band's first paying gig tonight. Only problem? Duke can't vote.
When Marva sees Duke turned away from their polling place, she takes it upon herself to make sure his vote is counted. She hasn't spent months doorbelling and registering voters just to see someone denied their right. And that's how their whirlwind day begins, rushing from precinct to precinct, cutting school, waiting in endless lines, turned away time and again, trying to do one simple thing: vote. They may have started out as strangers, but as Duke and Marva team up to beat a rigged system (and find Marva's missing cat), it's clear that there's more to their connection than a shared mission for democracy.
Girl, Serpent, Thorn by Melissa Bashardoust
There was and there was not, as all stories begin, a princess cursed to be poisonous to the touch. But for Soraya, who has lived her life hidden away, apart from her family, safe only in her gardens, it's not just a story.
As the day of her twin brother's wedding approaches, Soraya must decide if she's willing to step outside of the shadows for the first time. Below in the dungeon is a demon who holds knowledge that she craves, the answer to her freedom. And above is a young man who isn't afraid of her, whose eyes linger not with fear, but with an understanding of who she is beneath the poison.
Soraya thought she knew her place in the world, but when her choices lead to consequences she never imagined, she begins to question who she is and who she is becoming…human or demon. Princess or monster.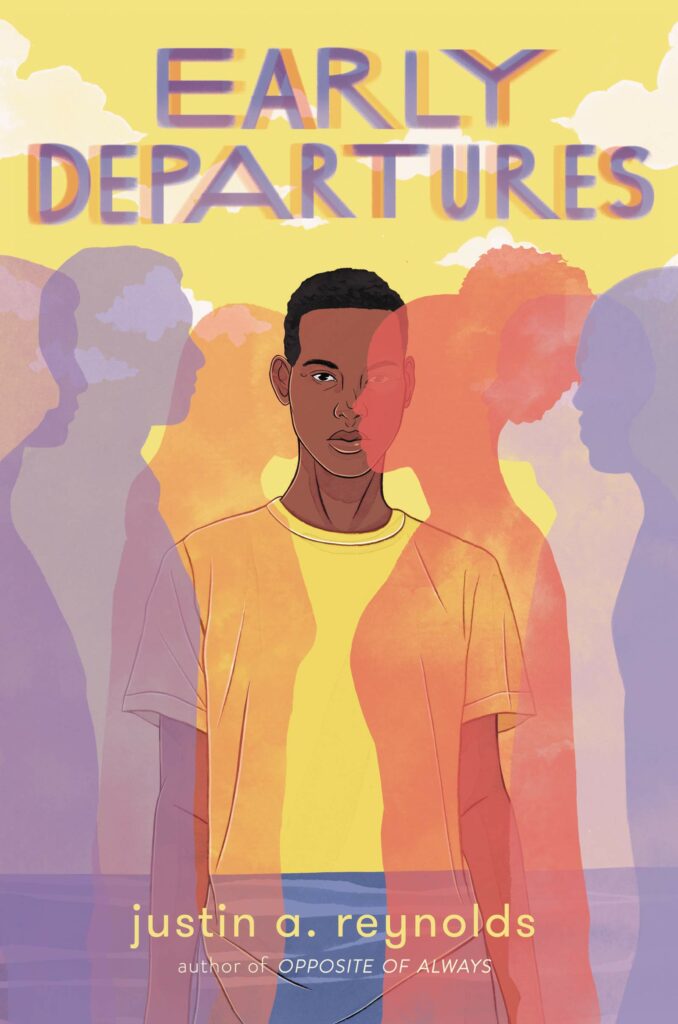 Early Departures by Justin A. Reynolds
Jamal's best friend, Q, doesn't know he's about to die . . . again. He also doesn't know that Jamal tried to save his life, rescuing him from drowning only to watch Q die later in the hospital. Even more complicated, Jamal and Q haven't been best friends in two years—not since Jamal's parents died in a car accident, leaving him and his sister to carry on without them. Grief swallowed Jamal whole, and he blamed Q for causing the accident.
But what if Jamal could have a second chance? An impossible chance that would grant him the opportunity to say goodbye to his best friend? A new health-care technology allows Q to be reanimated—brought back to life like the old Q again. But there's a catch: Q will only reanimate for a short time before he dies . . . forever.
Jamal is determined to make things right with Q, but grief is hard to shake. And he can't tell Q why he's suddenly trying to be friends with him again. Because Q has no idea that he died, and Q's mom is not about to let anyone ruin the miracle by telling him. How can Jamal fix his friendship with Q if he can't tell him the truth?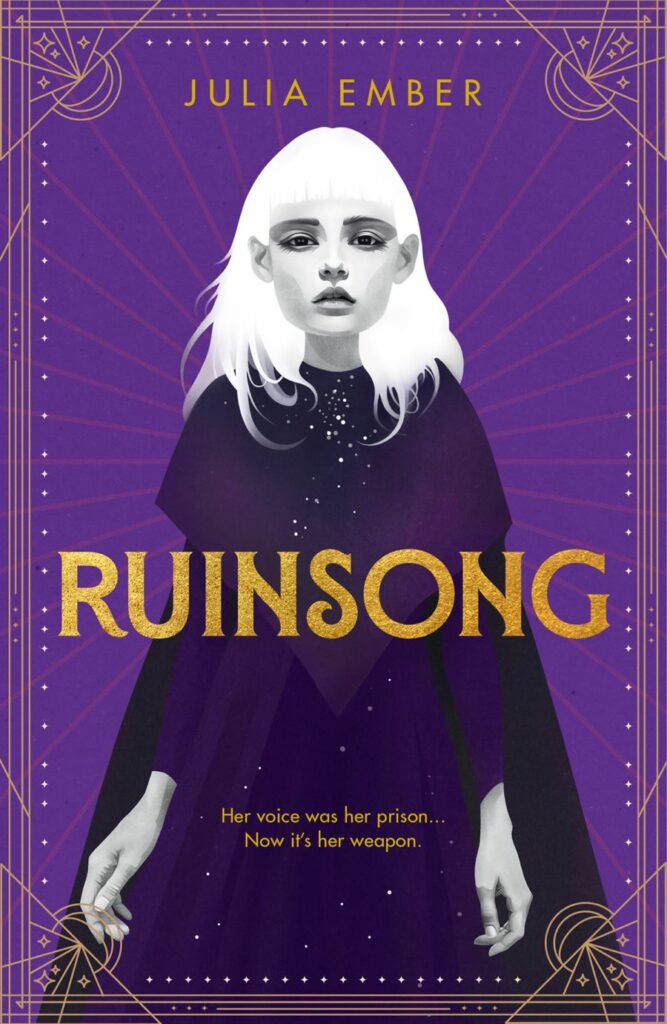 Ruinsong by Julia Ember
Her voice was her prison…
Now it's her weapon.
In a world where magic is sung, a powerful mage named Cadence has been forced to torture her country's disgraced nobility at her ruthless queen's bidding.
But when she is reunited with her childhood friend, a noblewoman with ties to the underground rebellion, she must finally make a choice: Take a stand to free their country from oppression, or follow in the queen's footsteps and become a monster herself.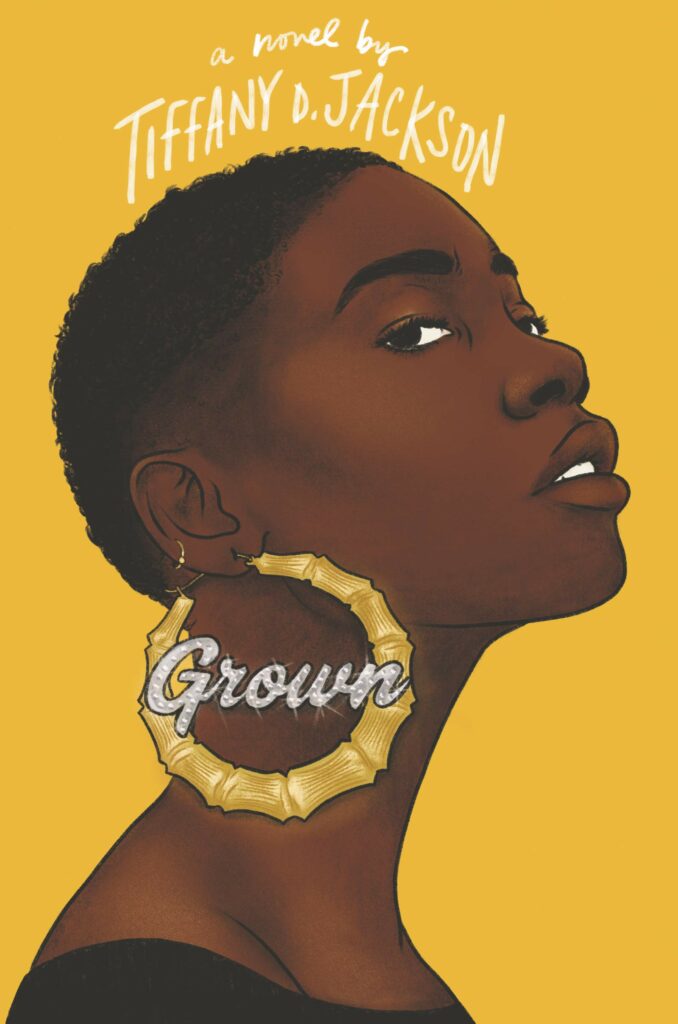 Grown by Tiffany D. Jackson
Korey Fields is dead.
When Enchanted Jones wakes with blood on her hands and zero memory of the previous night, no one—the police and Korey's fans included—has more questions than she does. All she really knows is that this isn't how things are supposed to be. Korey was Enchanted's ticket to stardom.
Before there was a dead body, Enchanted was an aspiring singer, struggling with her tight knit family's recent move to the suburbs while trying to find her place as the lone Black girl in high school. But then legendary R&B artist Korey Fields spots her at an audition. And suddenly her dream of being a professional singer takes flight.
Enchanted is dazzled by Korey's luxurious life but soon her dream turns into a nightmare. Behind Korey's charm and star power hides a dark side, one that wants to control her every move, with rage and consequences. Except now he's dead and the police are at the door. Who killed Korey Fields?
All signs point to Enchanted.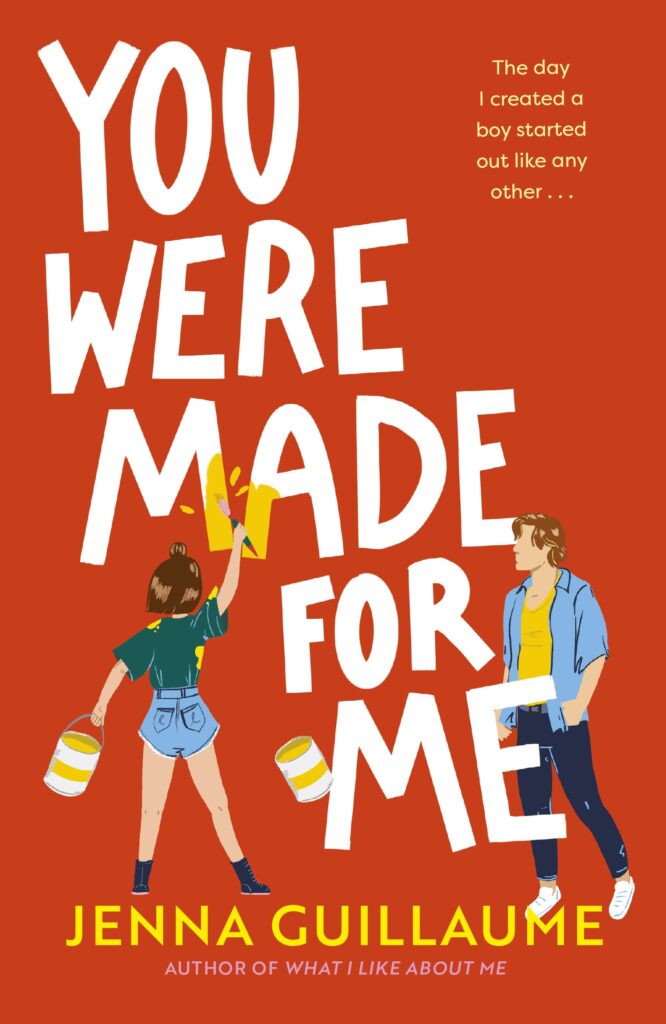 You Were Made for Me by Jenna Guillaume
The day I created a boy started out like any other.
Katie didn't mean to create a boy. A boy like a long-lost Hemsworth brother: six-foot tall with floppy hair and eyes like the sky on a clear summer's day; whose lips taste like cookie-dough and whose skin smells like springtime.
A boy who is completely devoted to Katie. He was meant to be perfect. But he was never meant to exist.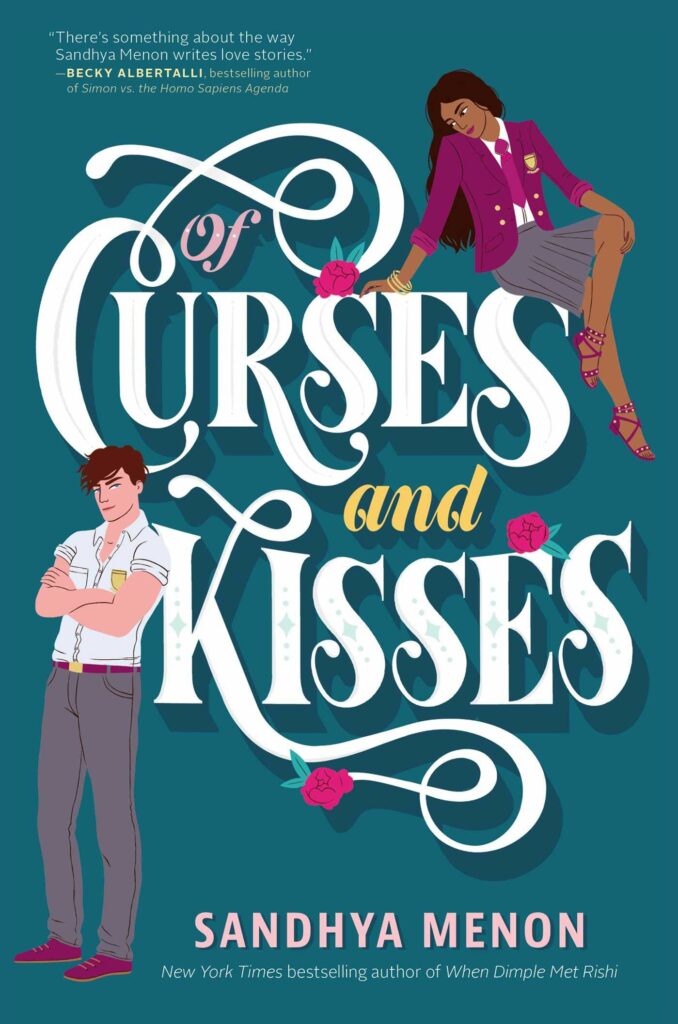 Of Curses and Kisses by Sandhya Menon
For Princess Jaya Rao, nothing is more important than family. When the loathsome Emerson clan steps up their centuries-old feud to target Jaya's little sister, nothing will keep Jaya from exacting her revenge. Then Jaya finds out she'll be attending the same elite boarding school as Grey Emerson, and it feels like the opportunity of a lifetime. She knows what she must do: Make Grey fall in love with her and break his heart. But much to Jaya's annoyance, Grey's brooding demeanor and lupine blue eyes have drawn her in. There's simply no way she and her sworn enemy could find their fairy-tale ending…right?
His Lordship Grey Emerson is a misanthrope. Thanks to an ancient curse by a Rao matriarch, Grey knows he's doomed once he turns eighteen. Sequestered away in the mountains at St. Rosetta's International Academy, he's lived an isolated existence—until Jaya Rao bursts into his life, but he can't shake the feeling that she's hiding something. Something that might just have to do with the rose-shaped ruby pendant around her neck… As the stars conspire to keep them apart, Jaya and Grey grapple with questions of love, loyalty, and whether it's possible to write your own happy ending.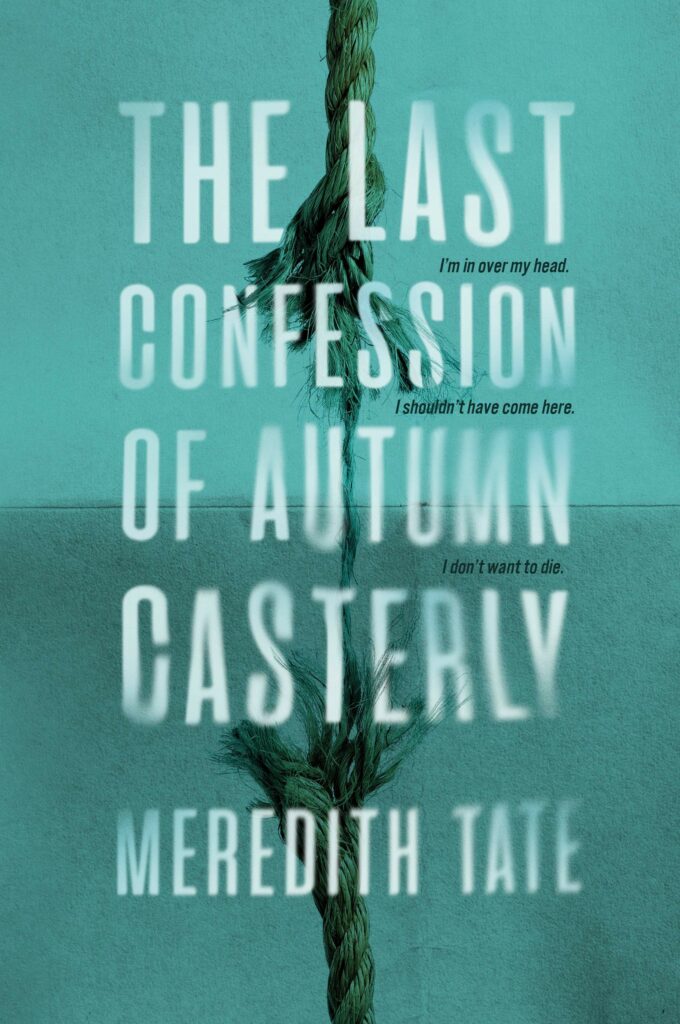 The Last Confession of Autumn Casterly by Meredith Tate
When band-geek Ivy and her friends get together, things start with a rousing board game and end with arguments about Star Wars.
Her older sister Autumn is a different story. Enigmatic, aloof, and tough as nails, Autumn hasn't had real friends–or trusted anyone–in years. Even Ivy. But Autumn might not be tough enough. After a drug deal gone wrong, Autumn is beaten, bound, and held hostage. Now, trapped between life and death, she leaves her body, seeking help. No one can sense her presence–except her sister.
When Autumn doesn't come home, Ivy just knows she's in trouble. Unable to escape the chilling feeling that something isn't right, Ivy follows a string of clues that bring her closer to rescuing her sister… and closer to danger.
Autumn needs Ivy to find her before time runs out. But soon, both sisters realize that finding her also means untangling the secrets that lead to the truth–about where they're hiding Autumn, and what Autumn has been hiding.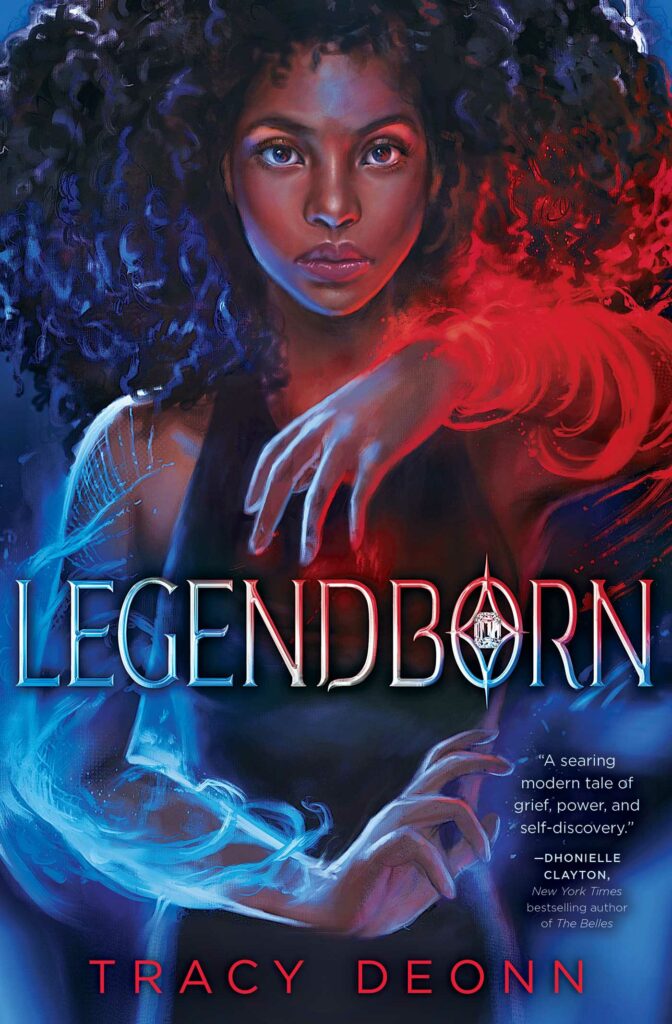 Legendborn by Tracy Deon
After her mother dies in an accident, sixteen-year-old Bree Matthews wants nothing to do with her family memories or childhood home. A residential program for bright high schoolers at UNC–Chapel Hill seems like the perfect escape—until Bree witnesses a magical attack her very first night on campus.
A flying demon feeding on human energies.
A secret society of so called "Legendborn" students that hunt the creatures down.
And a mysterious teenage mage who calls himself a "Merlin" and who attempts—and fails—to wipe Bree's memory of everything she saw.
The mage's failure unlocks Bree's own unique magic and a buried memory with a hidden connection: the night her mother died, another Merlin was at the hospital. Now that Bree knows there's more to her mother's death than what's on the police report, she'll do whatever it takes to find out the truth, even if that means infiltrating the Legendborn as one of their initiates. She recruits Nick, a self-exiled Legendborn with his own grudge against the group, and their reluctant partnership pulls them deeper into the society's secrets—and closer to each other. But when the Legendborn reveal themselves as the descendants of King Arthur's knights and explain that a magical war is coming, Bree has to decide how far she'll go for the truth and whether she should use her magic to take the society down—or join the fight.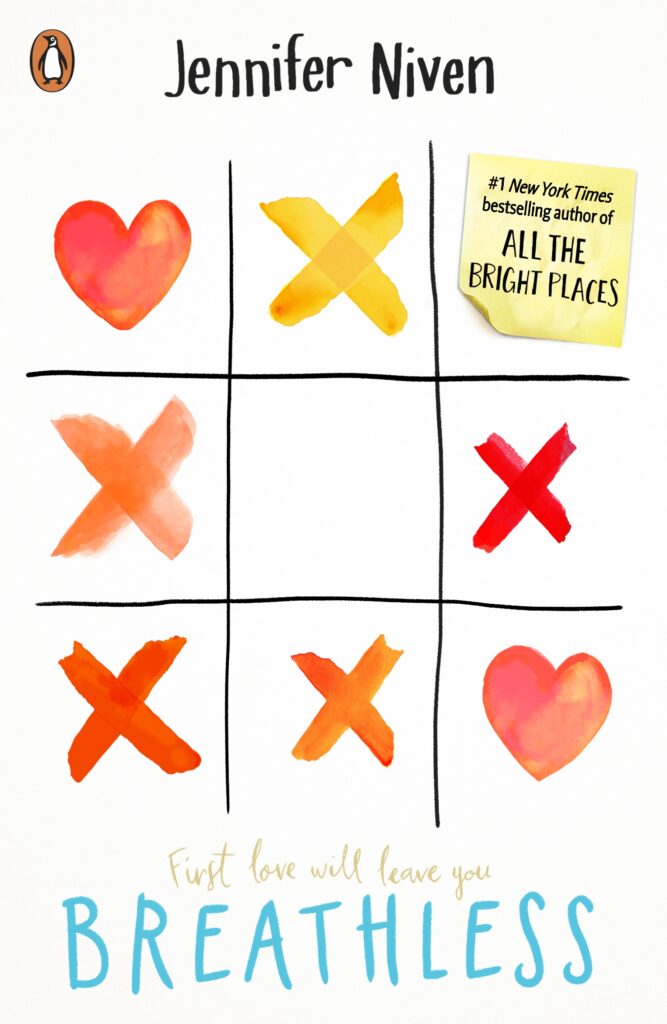 Breathless by Jennifer Niven
Before: With graduation on the horizon, budding writer Claudine Henry is making plans: college in the fall, become a famous author, and maybe–finally–have sex. She doesn't even need to be in love. Then her dad drops a bombshell: he's leaving Claude's mother. Suddenly, Claude's entire world feels like a lie, and her future anything but under control.
After: Claude's mom whisks them away to the last place Claude could imagine nursing a broken heart: a remote, mosquito-infested island off the coast of Georgia. But then Jeremiah Crew happens. Miah is a local trail guide with a passion for photography–and a past he doesn't like to talk about. He's brash and enigmatic, and even more infuriatingly, he's the only one who seems to see Claude for who she wants to be. So when Claude decides to sleep with Miah, she tells herself it's just sex, nothing more. There's not enough time to fall in love, especially if it means putting her already broken heart at risk.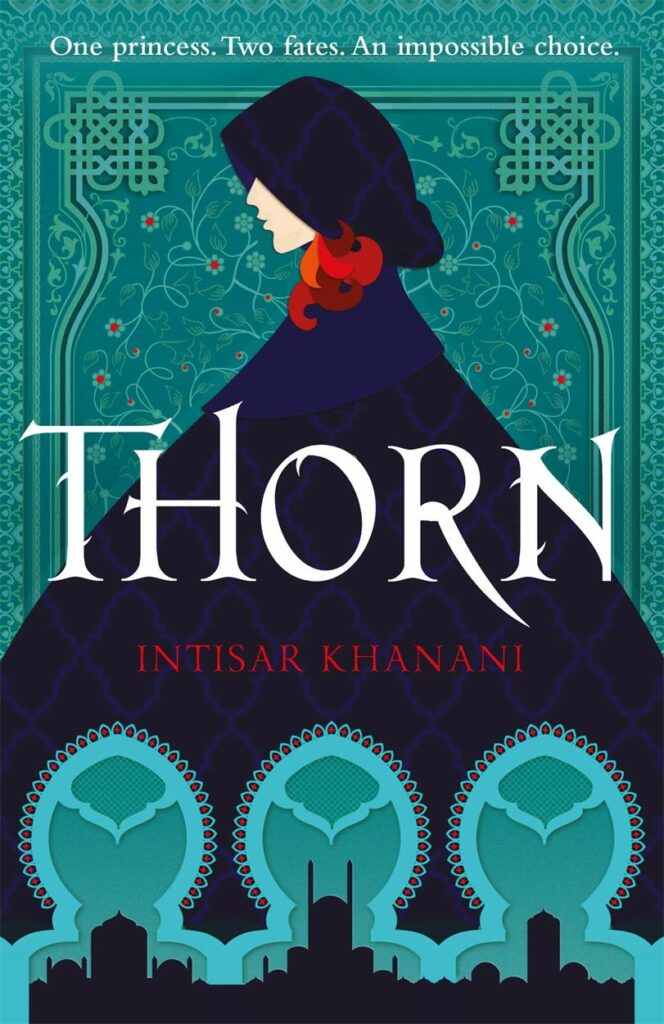 Thorn by Intisar Khanani
Between her cruel family and the contempt she faces at court, Princess Alyrra has always longed to escape the confines of her royal life. But when she's betrothed to the powerful prince Kestrin, Alyrra embarks on a journey to his land with little hope for a better future.
When a mysterious and terrifying sorceress robs Alyrra of both her identity and her role as princess, Alyrra seizes the opportunity to start a new life for herself as a goose girl. But Alyrra soon finds that Kestrin is not what she expected. The more Alyrra learns of this new kingdom, the pain and suffering its people endure, as well as the danger facing Kestrin from the sorceress herself, the more she knows she can't remain the goose girl forever.
With the fate of the kingdom at stake, Alyrra is caught between two worlds and ultimately must decide who she is, and what she stands for.
Black Girl Unlimited by Echo Brown
Echo Brown is a wizard from the East Side, where apartments are small and parents suffer addictions to the white rocks. Yet there is magic . . . everywhere. New portals begin to open when Echo transfers to the rich school on the West Side, and an insightful teacher becomes a pivotal mentor. Each day, Echo travels between two worlds, leaving her brothers, her friends, and a piece of herself behind on the East Side. There are dangers to leaving behind the place that made you. Echo soon realizes there is pain flowing through everyone around her, and a black veil of depression threatens to undo everything she's worked for.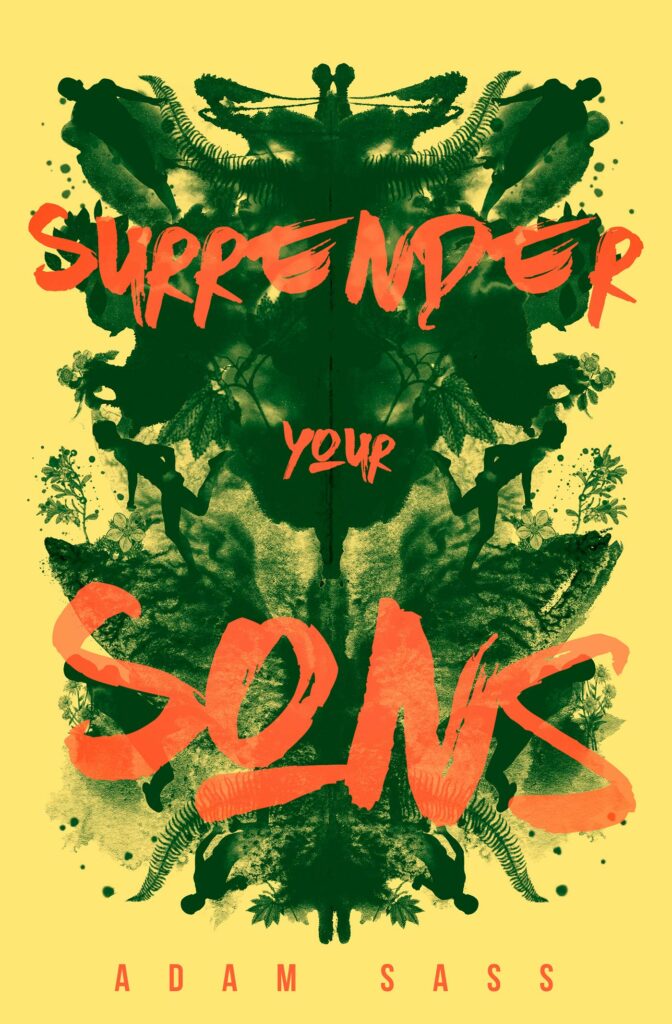 Surrender Your Sons by Adam Sass

Connor Major's summer break is turning into a nightmare.
His SAT scores bombed, the old man he delivers meals to died, and when he came out to his religious zealot mother, she had him kidnapped and shipped off to a secluded island. His final destination: Nightlight Ministries, a conversion therapy camp that will be his new home until he "changes."
But Connor's troubles are only beginning. At Nightlight, everyone has something to hide from the campers to the "converted" staff and cagey camp director, and it quickly becomes clear that no one is safe. Connor plans to escape and bring the other kidnapped teens with him. But first, he's exposing the camp's horrible truths for what they are— and taking this place down.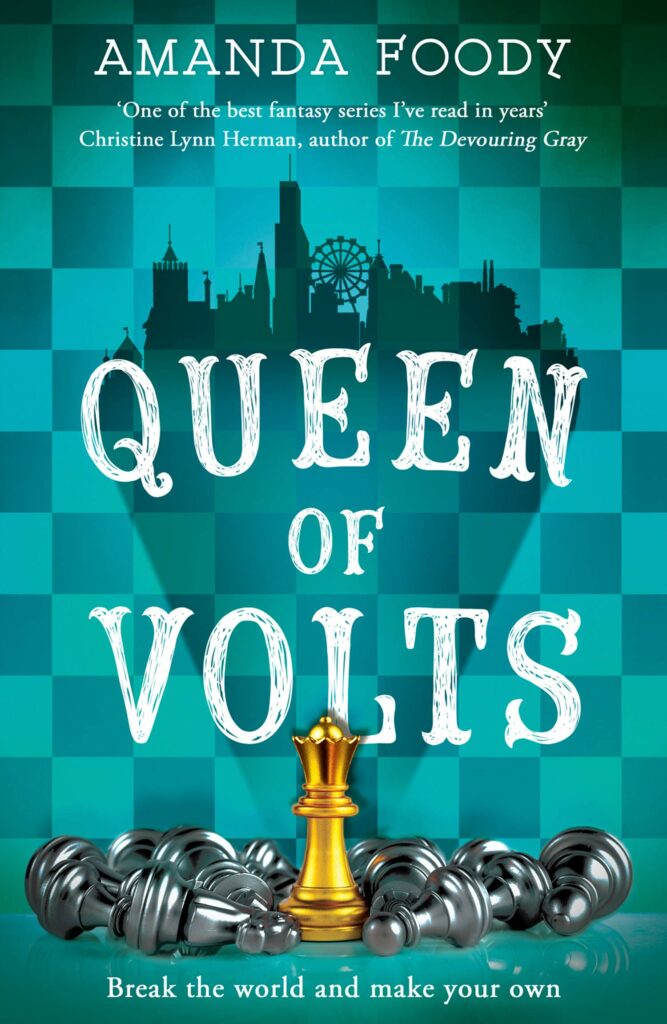 Queen of Volts by Amanda Foody
Only days after a corrupt election and brutal street war, one last bloodthirsty game has begun. The players? The twenty-two most powerful, notorious people in New Reynes.
After realizing they have no choice but to play, Enne Scordata and Levi Glaisyer are desperate to forge new alliances and bargain for their safety. But while Levi offers false smiles and an even falser peace to the city's politicians, Enne must face a world where her true Mizer identity has been revealed…and any misstep could turn deadly.
Meanwhile, a far more dangerous opponent has appeared on the board, one plucked right from the most gruesome legends of New Reynes. As the game takes its final, vicious turn, Levi and Enne must decide once and for all whether to be partners or enemies. Because in a game for survival, there are only losers… And monsters.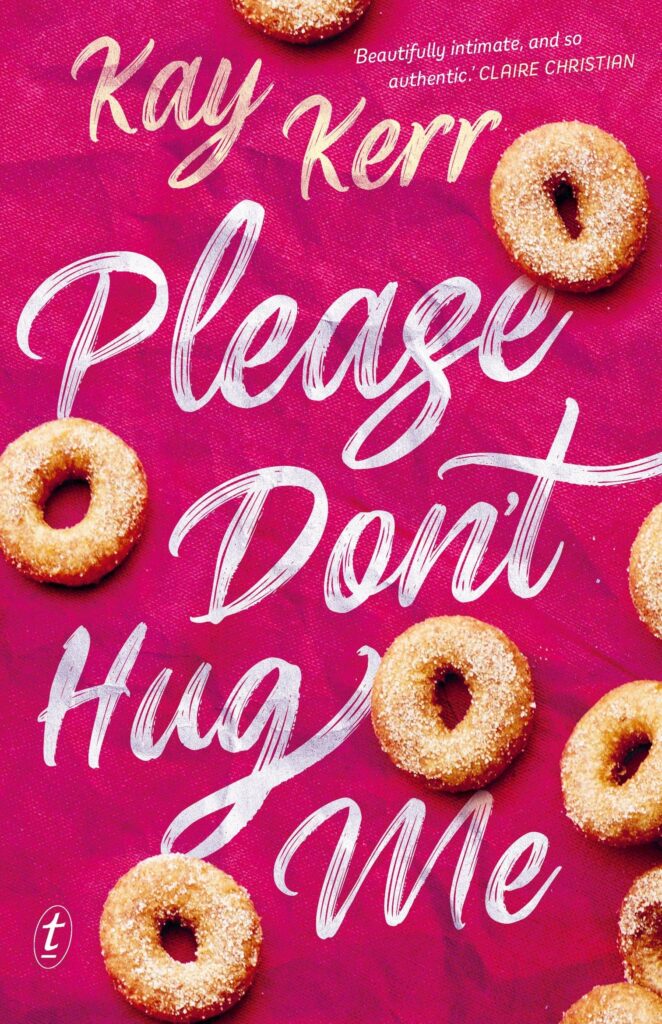 Please Don't Hug Me by Kay Kerr
Erin is looking forward to Schoolies, at least she thinks she is. But things are not going to plan. Life is getting messy, and for Erin, who is autistic, that's a big problem. She's lost her job at Surf Zone after an incident that clearly was not her fault. Her driving test went badly even though she followed the instructions perfectly. Her boyfriend is not turning out to be the romantic type. And she's missing her brother, Rudy, who left almost a year ago. But now that she's writing letters to him, some things are beginning to make just a tiny bit of sense.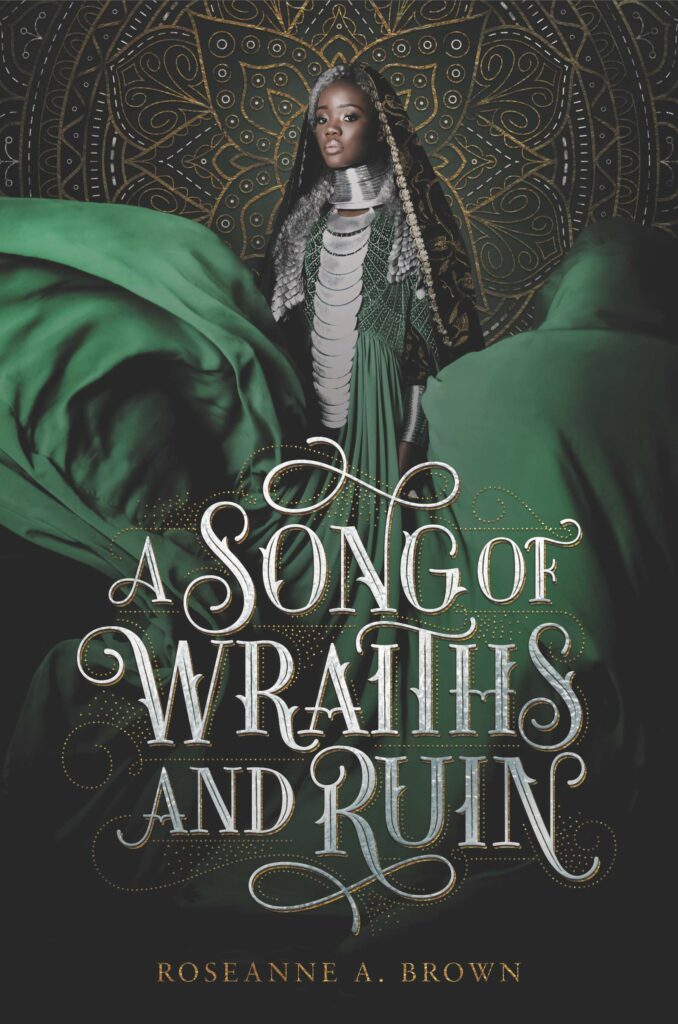 A Song of Wraiths and Ruin by Roseanne A. Brown
For Malik, the Solstasia festival is a chance to escape his war-stricken home and start a new life with his sisters in the prosperous desert city of Ziran. But when a vengeful spirit abducts Malik's younger sister, Nadia, as payment into the city, Malik strikes a fatal deal—kill Karina, Crown Princess of Ziran, for Nadia's freedom.
But Karina has deadly aspirations of her own. Her mother, the Sultana, has been assassinated; her court threatens mutiny; and Solstasia looms like a knife over her neck. Grief-stricken, Karina decides to resurrect her mother through ancient magic . . . requiring the beating heart of a king. And she knows just how to obtain one: by offering her hand in marriage to the victor of the Solstasia competition.
When Malik rigs his way into the contest, they are set on a course to destroy each other. But as attraction flares between them and ancient evils stir, will they be able to see their tasks to the death?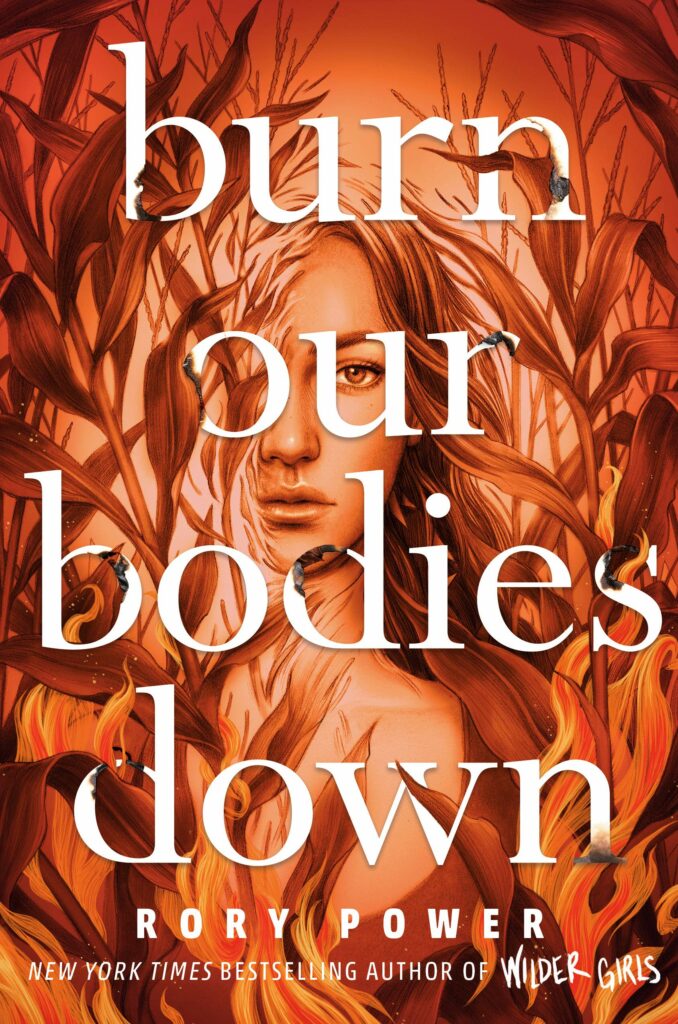 Burn Our Bodies Down by Rory Power
Ever since Margot was born, it's been just her and her mother. No answers to Margot's questions about what came before. No history to hold on to. No relative to speak of. Just the two of them, stuck in their run-down apartment, struggling to get along. But that's not enough for Margot. She wants family. She wants a past. And she just found the key she needs to get it: A photograph, pointing her to a town called Phalene. Pointing her home. Only, when Margot gets there, it's not what she bargained for.
Margot's mother left for a reason. But was it to hide her past? Or was it to protect Margot from what's still there?
The only thing Margot knows for sure is there's poison in their family tree, and their roots are dug so deeply into Phalene that now that she's there, she might never escape.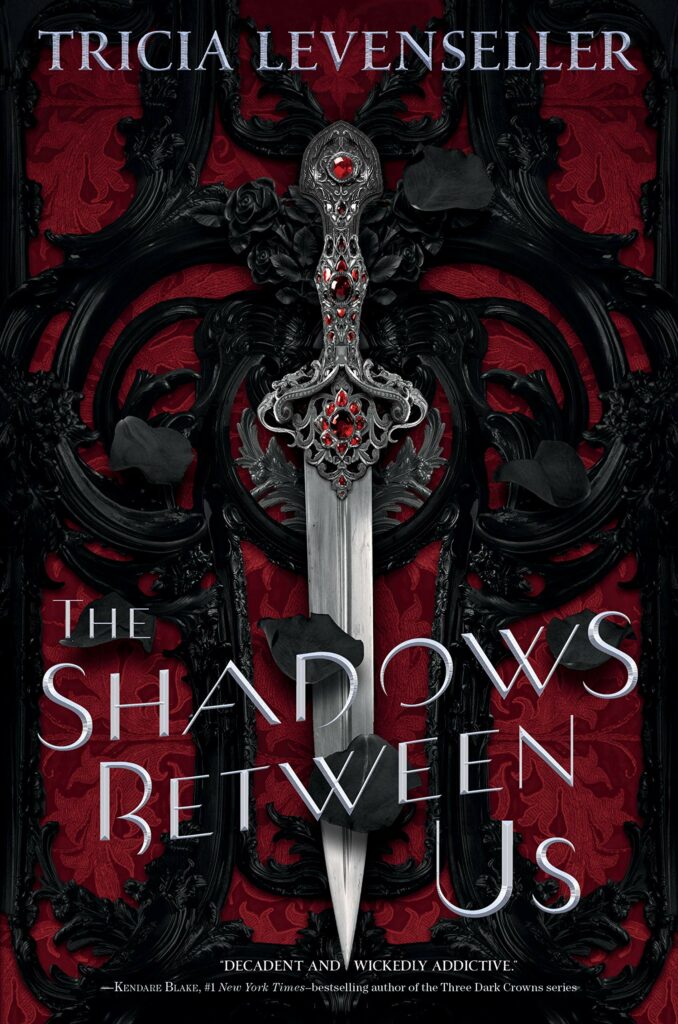 The Shadow Between Us by Tricia Levenseller
Alessandra is tired of being overlooked, but she has a plan to gain power:
1) Woo the Shadow King.
2) Marry him.
3) Kill him and take his kingdom for herself.
No one knows the extent of the freshly crowned Shadow King's power. Some say he can command the shadows that swirl around him to do his bidding. Others say they speak to him, whispering the thoughts of his enemies. Regardless, Alessandra knows what she deserves, and she's going to do everything within her power to get it.
But Alessandra's not the only one trying to kill the king. As attempts on his life are made, she finds herself trying to keep him alive long enough for him to make her his queen—all while struggling not to lose her heart. After all, who better for a Shadow King than a cunning, villainous queen?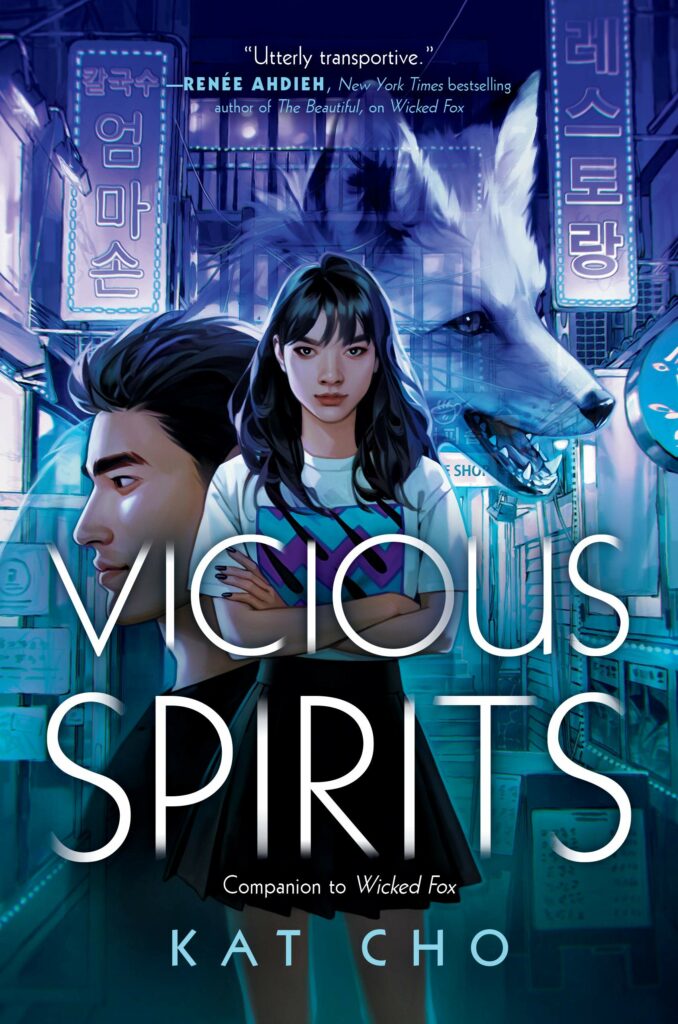 Vicious Spirits by Kat Cho
As Vicious Spirits begins, Miyoung and Jihoon are picking up the pieces of their broken lives following the deaths of Miyoung's mother, Yena, and Jihoon's grandmother. With the support of their friend Somin, and their frenemy, Junu, they might just have a shot at normalcy. But Miyoung is getting sicker and sicker by the day and her friends don't know how to save her. With few options remaining, Junu has an idea but it might require the ultimate sacrifice and, let's be honest, Junu isn't known for his "generosity." Meanwhile, the events at the end of Wicked Fox have upended the forces that govern life and death and there are supernatural entities lurking in the background that will stop at nothing to right their world.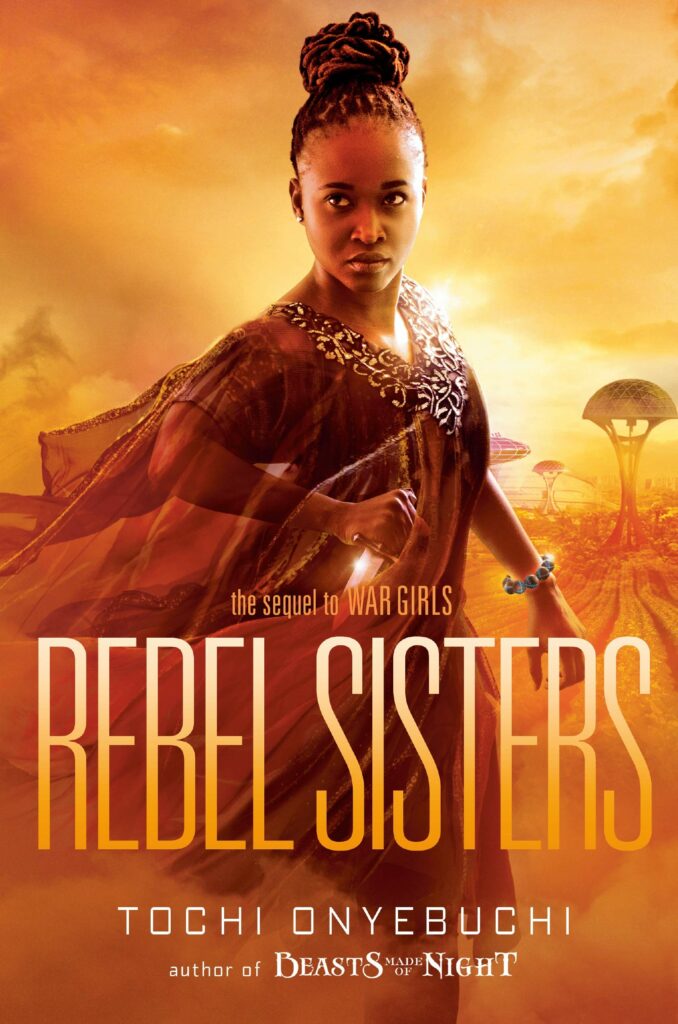 Rebel Sisters by Tochi Onyebuchi
It's been five years since the Biafran War ended. Ify is now nineteen and living where she's always dreamed–the Space Colonies. She is a respected, high-ranking medical officer and has dedicated her life to helping refugees like herself rebuild in the Colonies.
Back in the still devastated Nigeria, Uzo, a young synth, is helping an aid worker, Xifeng, recover images and details of the war held in the technology of destroyed androids. Uzo, Xifeng, and the rest of their team are working to preserve memories of the many lives lost, despite the government's best efforts to eradicate any signs that the war ever happened.
Though they are working toward common goals of helping those who suffered, Ify and Uzo are worlds apart. But when a mysterious virus breaks out among the children in the Space Colonies, their paths collide. Ify makes it her mission to figure out what's causing the deadly disease. And doing so means going back to the corrupt homeland she thought she'd left behind forever.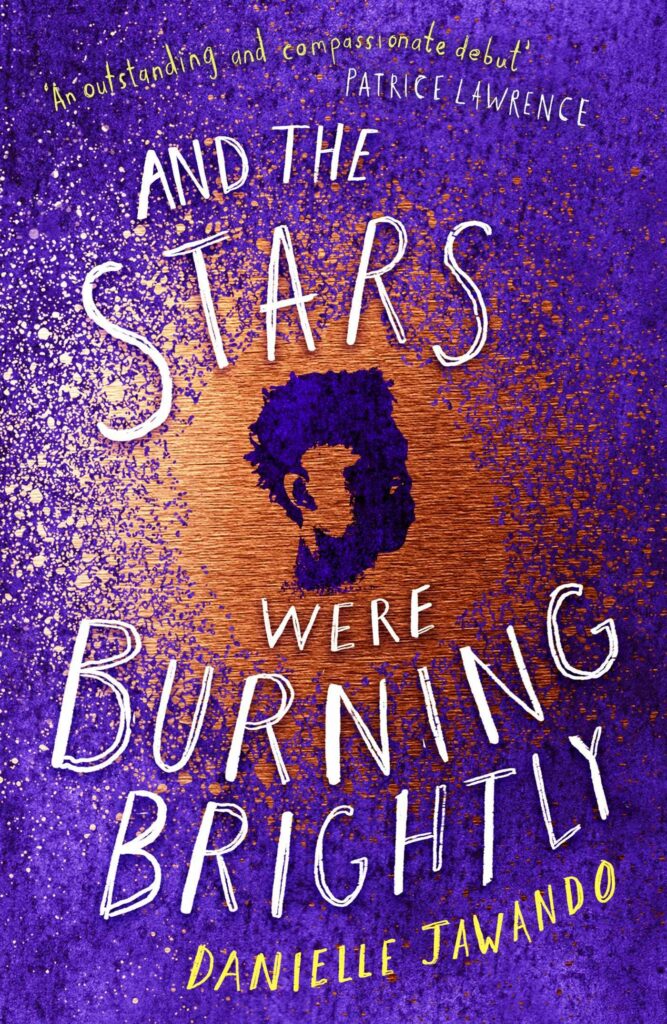 And the Stars Were Burning Brightly by Danielle Jawando
When fifteen-year-old Nathan discovers that his older brother Al has taken his own life, his whole world is torn apart.
Al was special.
Al was talented.
Al was full of passion and light…so why did he do it?
Convinced that his brother was in trouble, Nathan begins to retrace his footsteps. And along the way, he meets Megan. Al's former classmate, who burns with the same fire and hope, who is determined to keep Al's memory alive. But when Nathan learns the horrifying truth behind his brother's suicide, one question remains – how do you survive, when you're growing up in the age of social media?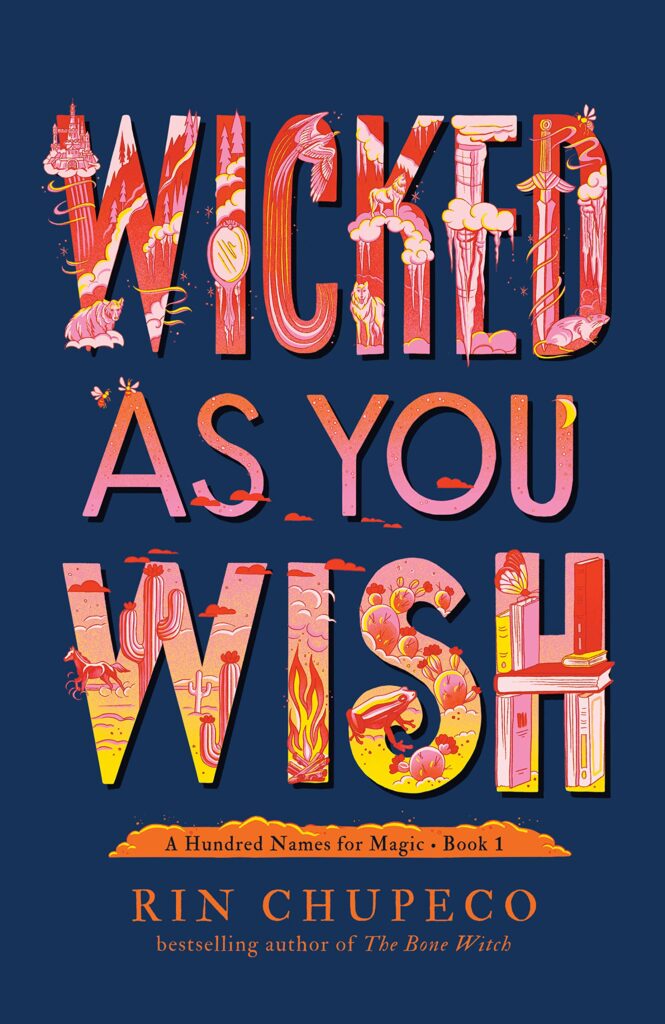 Wicked As You Wish by Rin Chupeco
Many years ago, the magical Kingdom of Avalon was left encased in ice when the Snow Queen waged war. Its former citizens are now refugees in a world mostly devoid of magic. Which is why the crown prince and his protectors are stuck in…Arizona.
Prince Alexei, the sole survivor of the Avalon royal family, is hiding in a town so boring, magic doesn't even work there. Few know his secret identity, but his friend Tala is one of them.
A new hope for their abandoned homeland reignites when a famous creature of legend, the Firebird, appears for the first time in decades. Alex and Tala must unite with a ragtag group of new friends to journey back to Avalon for a showdown that will change the world as they know it.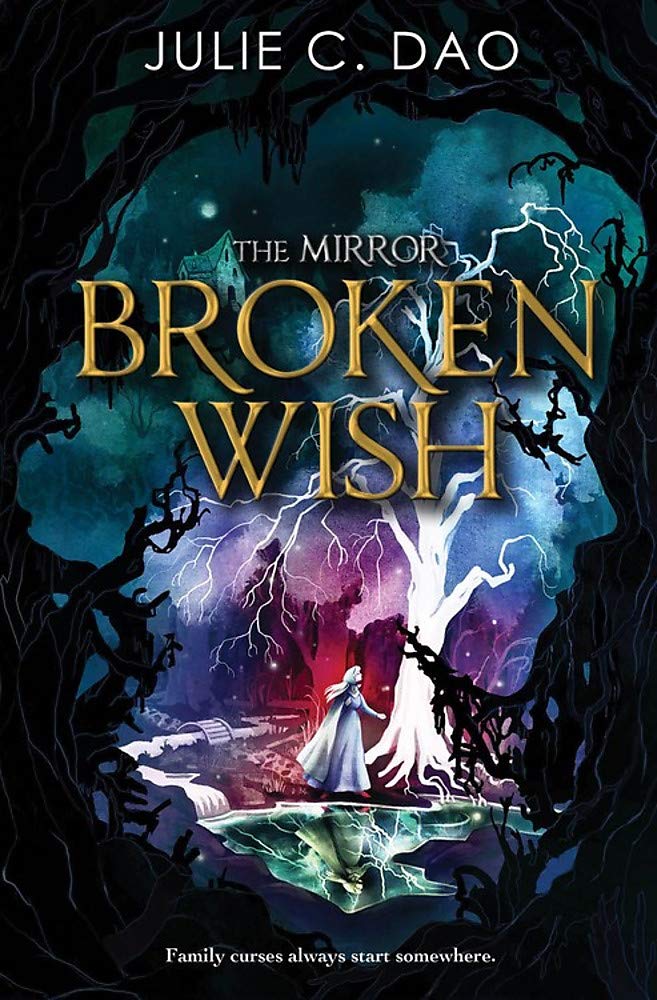 The Mirror: Broken Wish by Julie C. Dao
1865, Hanau, Germany: Sixteen-year-old Elva has a secret. She has visions and strange powers that she will do anything to hide. She knows the warnings about what happens to witches in their small village of Hanau. She's heard the terrible things people say about the Witch of the North Woods, and the malicious hunts that follow. But when Elva accidentally witnesses a devastating vision of the future, she decides she has to do everything she can to prevent it. Tapping into her powers for the first time, Elva discovers a magical mirror and its owner—none other than the Witch of the North Woods herself. As Elva learns more about her burgeoning magic, and the lines between hero and villain start to blur, she must find a way to right past wrongs before it's too late.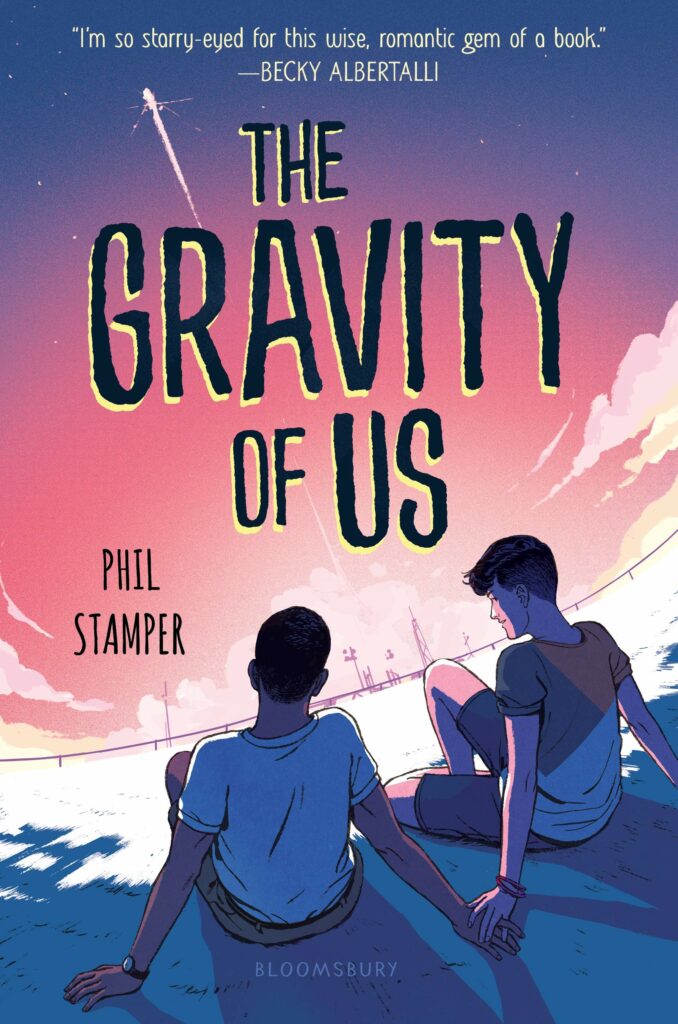 The Gravity of Us by Phil Stamper
As a successful social media journalist with half a million followers, seventeen-year-old Cal is used to sharing his life online. But when his pilot father is selected for a highly publicized NASA mission to Mars, Cal and his family relocate from Brooklyn to Houston and are thrust into a media circus.
Amidst the chaos, Cal meets sensitive and mysterious Leon, another "Astrokid," and finds himself falling head over heels—fast. As the frenzy around the mission grows, so does their connection. But when secrets about the program are uncovered, Cal must find a way to reveal the truth without hurting the people who have become most important to him.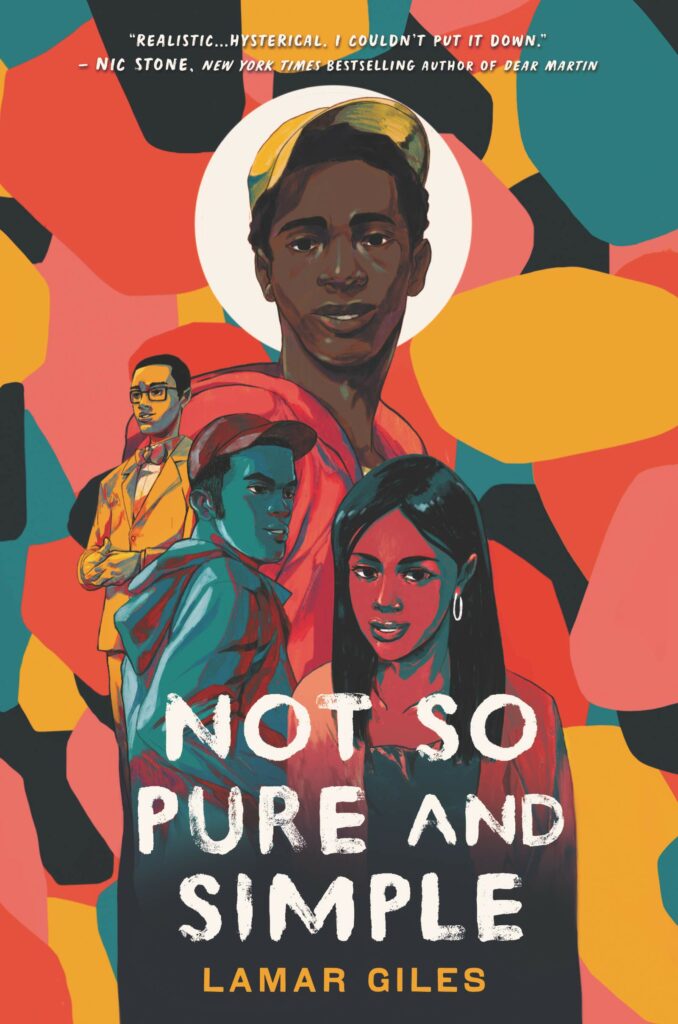 Not So Pure and Simple by Lamar Giles
Del has had a crush on Kiera Westing since kindergarten. And now, during their junior year, she's finally available. So when Kiera volunteers for an opportunity at their church, Del's right behind her. Though he quickly realizes he's inadvertently signed up for a Purity Pledge.
His dad thinks his wires are crossed, and his best friend, Qwan, doesn't believe any girl is worth the long game. But Del's not about to lose his dream girl, and that's where fellow pledger Jameer comes in. He can put in the good word. In exchange, Del just has to get answers to the Pledgers' questions…about sex ed.
With other boys circling Kiera like sharks, Del needs to make his move fast. But as he plots and plans, he neglects to ask the most important question: What does Kiera want? He can't think about that too much, though, because once he gets the girl, it'll all sort itself out. Right?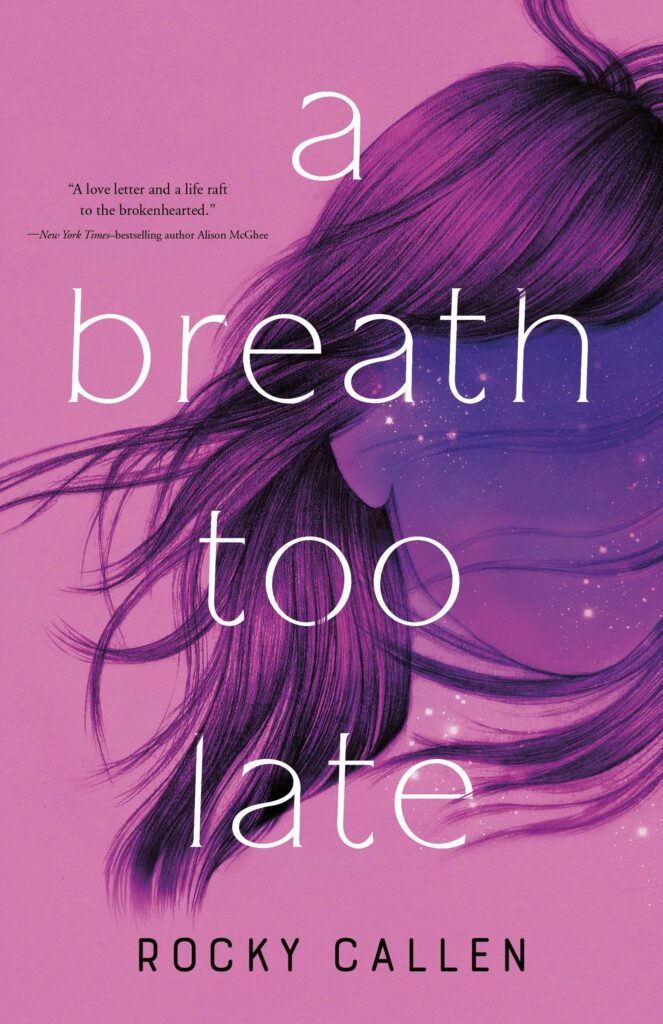 A Breath Too Late by Rocky Callen
Seventeen-year-old Ellie had no hope left. Yet the day after she dies by suicide, she finds herself in the midst of an out-of-body experience. She is a spectator, swaying between past and present, retracing the events that unfolded prior to her death.
But there are gaps in her memory, fractured pieces Ellie is desperate to re-assemble. There's her mother, a songbird who wanted to break free from her oppressive cage. The boy made of brushstrokes and goofy smiles who brought color into a gray world. Her brooding father, with his sad puppy eyes and clenched fists.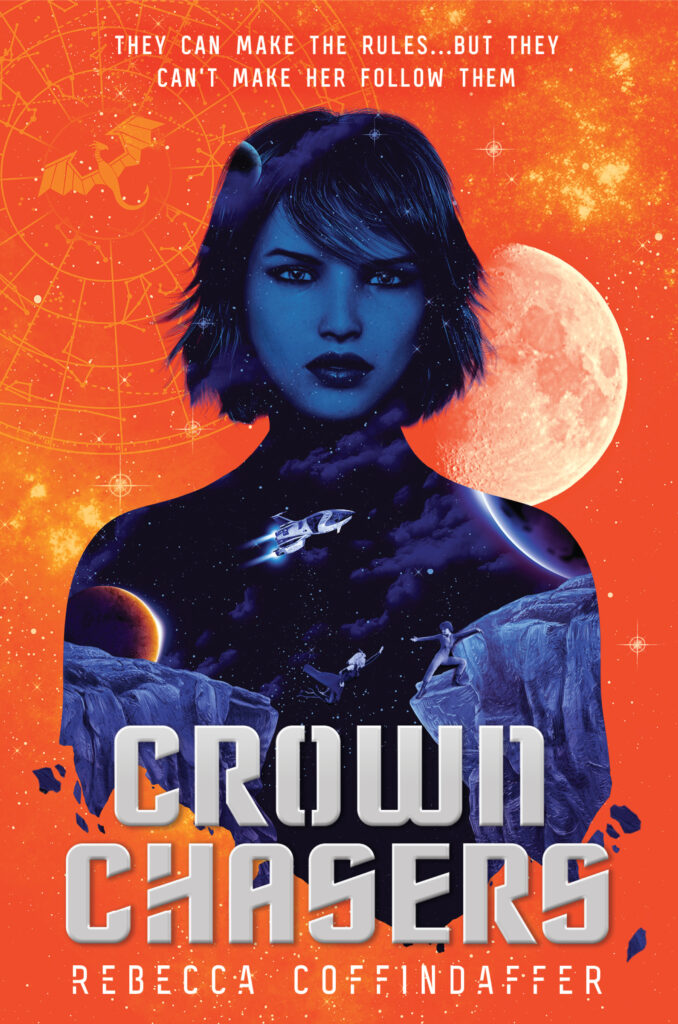 Crownchasers by Rebecca Coffindaffer
Alyssa Farshot has spent her whole life trying to outrun her family legacy. Her mother sacrificed everything to bring peace to the quadrant, and her uncle has successfully ruled as emperor for decades. But the last thing Alyssa wants is to follow in their footsteps as the next in line for the throne. Why would she choose to be trapped in a palace when she could be having wild adventures exploring a thousand-and-one planets in her own ship?
But when Alyssa's uncle becomes gravely ill, his dying wish surprises the entire galaxy. Instead of naming her as his successor, he calls for a crownchase, the first in seven centuries. Representatives from each of the empire's prime families—including Alyssa—are thrown into a race to find the royal seal, which has been hidden somewhere in the empire. The first to find the seal wins the throne.
Alyssa's experience as an explorer makes her the favorite to win the crown she never wanted. And though she doesn't want to be empress, her duty to her uncle compels her to participate in this one last epic adventure. But when the chase turns deadly, it's clear that more than just the fate of the empire is at stake. Alyssa is on her most important quest yet—and only time will tell if she'll survive it.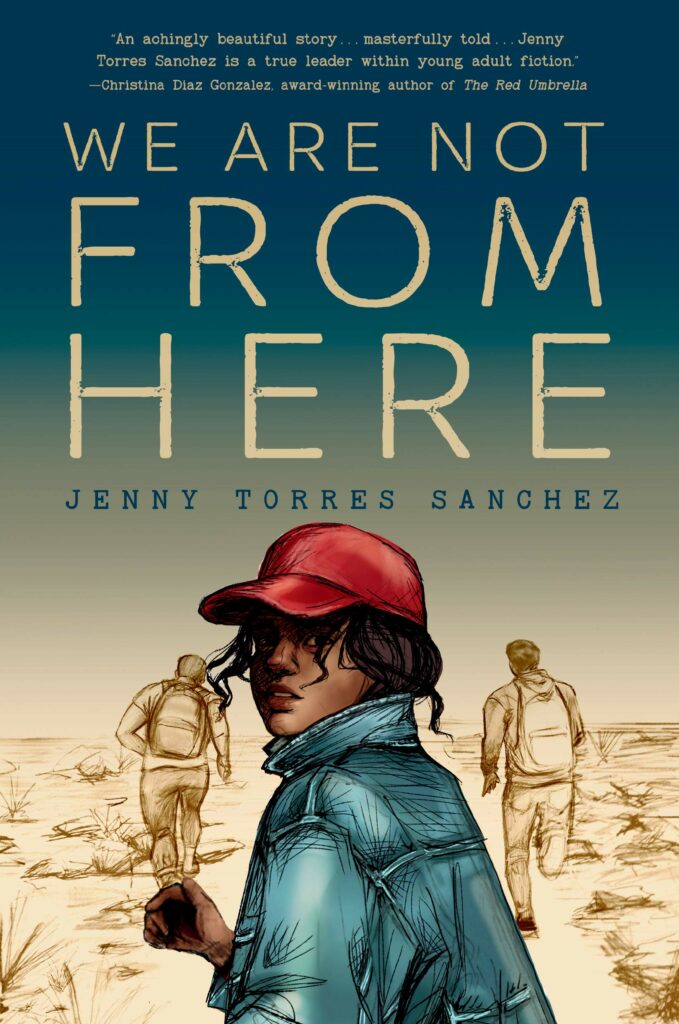 We Are Not From Here by Jenny Torres Sanchez
Pulga, Chico, and Pequeña have no false illusions about the town they've grown up in and the dangers that surround them. Though their families–both biological and found–create a warm community for them, threats lurk around every corner. And when those threats become all too real, the three teens know they have no choice but to run: for the border, for the hope of freedom, and for their very lives.
Crossing from Guatemala through Mexico with their eyes on the U.S. border, they follow the route of La Bestia, a system of trains that promise the hope of freedom–if they are lucky enough to survive the harrowing journey. With nothing but the bags on their backs and the desperation that courses through their very veins, Pulga, Chico, and Pequeña know that there's no turning back, dangerous though the road ahead might be.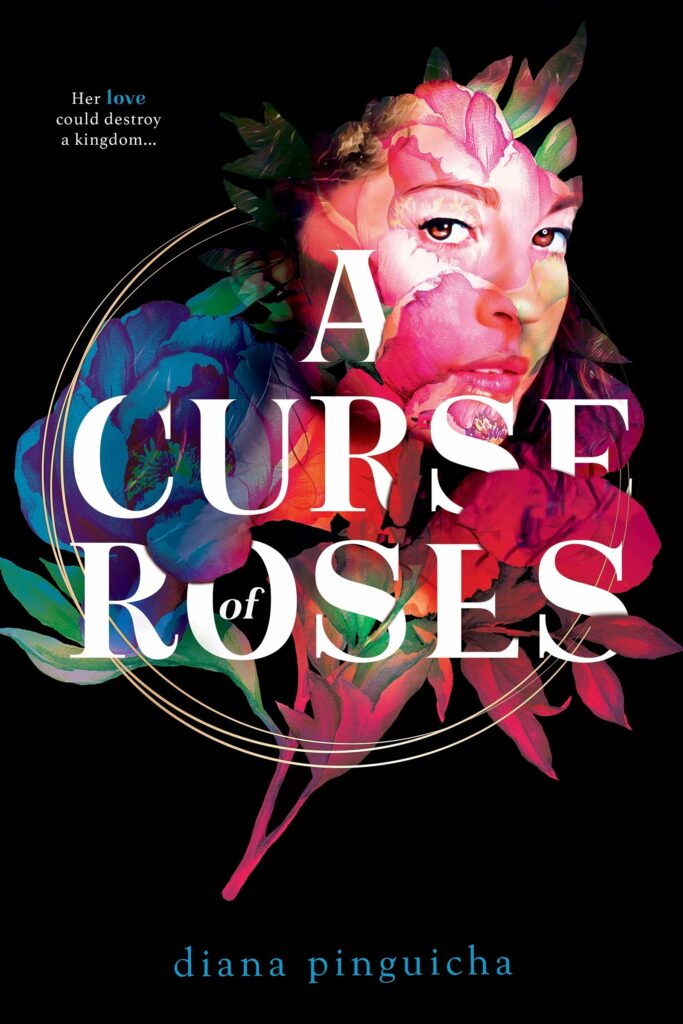 A Curse of Roses by Diana Pinguicha
With just one touch, bread turns into roses. With just one bite, cheese turns into lilies.
There's a famine plaguing the land, and Princess Yzabel is wasting food simply by trying to eat. Before she can even swallow, her magic—her curse—has turned her meal into a bouquet. She's on the verge of starving, which only reminds her that the people of Portugal have been enduring the same pain.
If only it were possible to reverse her magic. Then she could turn flowers…into food.
Fatyan, a beautiful Enchanted Moura, is the only one who can help. But she is trapped by magical binds. She can teach Yzabel how to control her curse—if Yzabel sets her free with a kiss. As the King of Portugal's betrothed, Yzabel would be committing treason, but what good is a king if his country has starved to death?
With just one kiss, Fatyan is set free. And with just one kiss, Yzabel is yearning for more. She'd sought out Fatyan to help her save the people. Now, loving her could mean Yzabel's destruction.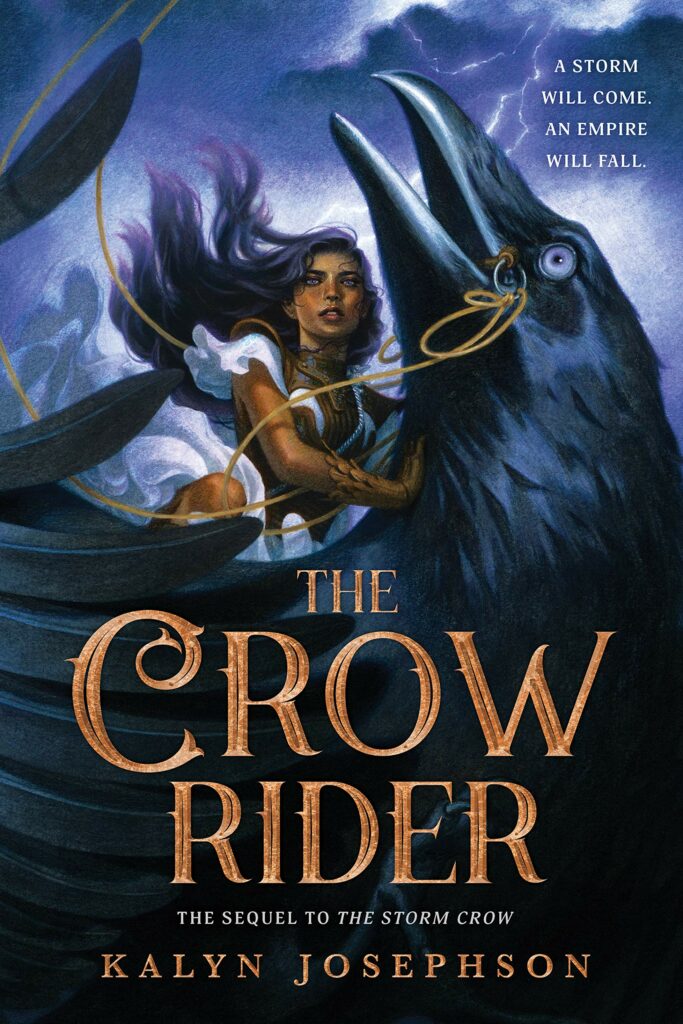 The Crow Rider by Kalyn Josephson
Thia, her allies, and her crow, Res, are planning a rebellion to defeat Queen Razel and Illucia once and for all. Thia must convince the neighboring kingdoms to come to her aid, and Res' show of strength is the only thing that can help her.
But so many obstacles stand in her way. Res excels at his training, until he loses control of his magic, harming Thia in the process. She is also pursued by Prince Ericen, heir to the Illucian throne and the one person she can't trust but can't seem to stay away from.
As the rebel group prepares for war, Res' magic grows more unstable. Thia has to decide if she can rely on herself and their bond enough to lead the rebellion and become the crow rider she was meant to be.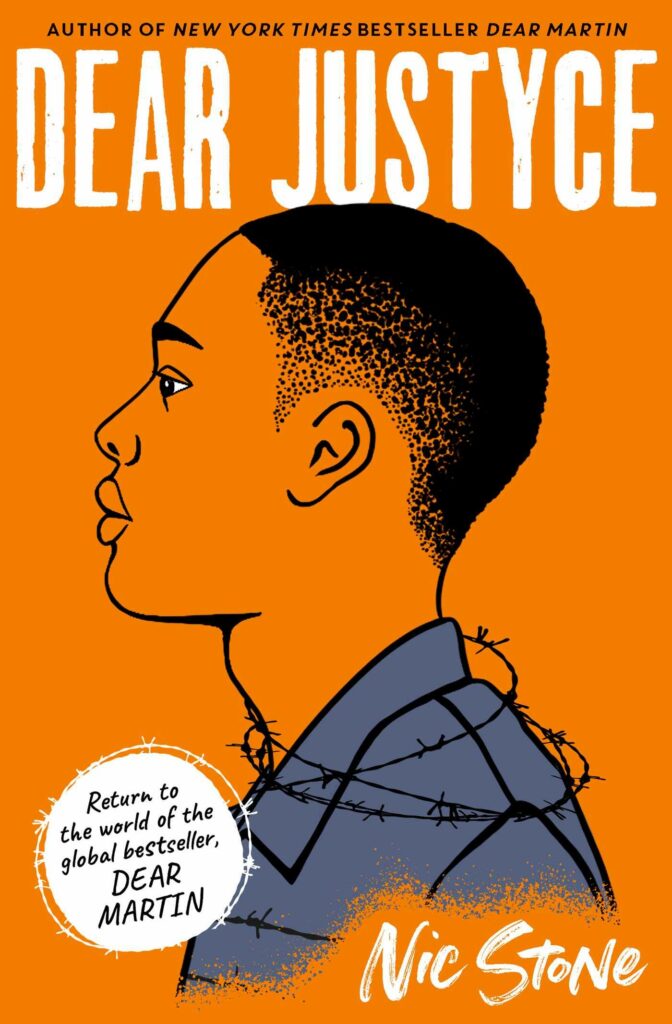 Dear Justyce by Nic Stone
Shortly after teenager Quan enters a not guilty plea for the shooting death of a police officer, he is placed in a holding cell to await trial. Through a series of flashbacks and letters to Justyce, the protagonist of Dear Martin, Quan's story unravels.