Ciara Smyth talks f/f rom-coms and The Falling in Love Montage
"It's so important to me that there are books with lesbian characters out there, especially ones that are positive about sexuality."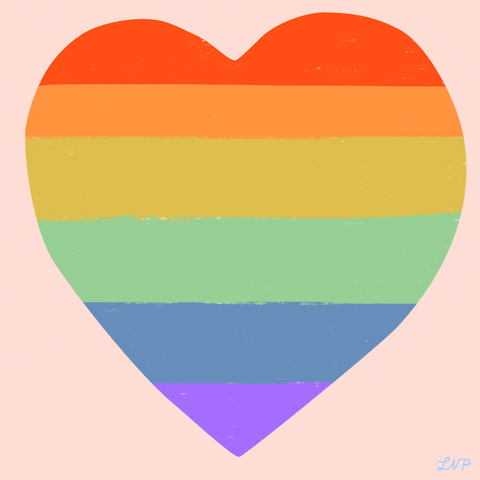 If you've been searching for the perfect f/f YA rom-com, look no further because Ciara Smyth is here to make your dreams a reality with her wonderful debut novel, The Falling in Love Montage.
Following the relationship between Saoirse,  an Irish lesbian teen with a strict no-relationships rulebook, and Ruby, a rom-com fanatic determined to prove to Saoirse that they can still have a summer filled with cliché, rom-com montage-worthy dates, despite agreeing to end their romance when summer ends, The Falling in Love Montage truly has everything you could possibly want in a summer rom-com and more.
---
Congratulations on the release of your YA debut, The Falling in Love Montage! How does it feel to know your book is now out there in the world?
Thank you! I'm not sure how to feel, to be honest. It's a weird experience knowing people have read it, it doesn't quite feel real. I think that is probably compounded by the lockdown and knowing that I won't be able to walk into a store and see it there.
Where did the inspiration for The Falling in Love Montage come from?
My ideas usually come from a very basic hook, 'two girls decide to have a relationship based on the falling in love montage of rom-coms and then I try and figure out what kind of people would do that. Specifically, with The Falling in Love Montage, I really love rom-coms but I'm interested in how much films impact our perception of what real life should be like.
Can you tell us a little about your experience writing The Falling in Love Montage?
I had the luxury of not working while I was writing the first draft and I think that helped a lot. But I had two other manuscripts rejected by agents in the previous 12 months and was feeling a bit defeated. It was a huge shock the day I got an offer of representation. Editing the book was very different, I'd just gone back to university to retrain as a social worker and I was doing a full-time work placement, writing essays and having to edit at the same time. It was overwhelming.
If you could, which rom-com movies would you make f/f and why?
Oh, this is a great question. All of them! But if I had to choose a couple I'd say My Best Friend's Wedding, it's one of my favourites because it subverts our expectations. I think the best rom-coms are ones that underneath the romance and antics are really about the main character's personal growth. I'd also pick Hope Floats which seems to be lesser-known but it's such a sweet story about family and second chance love and I would love to see the Harry Connick Jr role played by a sweet butch with a cowboy hat.
Which YA Books do you think would make good rom-com movies?
I think YA books are generally quite suited to life as films so narrowing it down is hard. But for rom-coms? I think Hot Dog Girl by Jennifer Dugan would be a great film. I would kill to watch a film of When Dimple Met Rishi and the whole Dimpleverse series.
View this post on Instagram
There's no doubt The Falling in Love Montage will have such a positive impact on so many readers, especially those who've spent so long without seeing themselves represented in YA. How does it feel to know you're adding such an uplifting book into the small (but thankfully growing) pool of f/f YA rom-coms?
It's so important to me that there are books with lesbian characters out there, especially ones that are positive about sexuality. I think that books that deal with the difficulties around sexuality are really important but I want there to be other stories too, ones where the character's problems have nothing to do with their orientation. I am so happy that my book gets to be one of those books and I can't wait to hear from readers.
What's one piece of advice you'd give to aspiring authors wanting to write their own rom-com?
For homework tonight you must watch loads of movies. It's tough but necessary work. You need to understanding the conventions of any genre before you can play with it.
Do you have any YA book recommendations for readers who finished The Falling in Love Montage with a craving for more uplifting f/f rom-coms?
Well, I am super excited for You Should See Me in a Crown by Leah Johnson, although I haven't read it because it hasn't been released yet. For adult readers, I'm really looking forward to reading Meryl Wilsner's Something to Talk About. If you haven't already read them then I'd recommend Tell Me How You Really Feel by Aminah Mae Safi and Her Royal Highness by Rachel Hawkins.
What is one message you hope your readers will take away upon reading The Falling in Love Montage?
At the beginning of the book, Saoirse is devastated by a break up (among other things) and she wants to avoid any more bad feelings, but it isn't healthy and it means she could miss out on the chance to truly connect with another person because she's afraid to lose anyone else. I think the book's message is that relationships change and grow, sometimes they end, sometimes you have to reconfigure them into something new. I think as well, culturally there is a tendency to think that life is about having only good feelings and avoiding bad ones as much as you can. I don't believe that and I think trying to avoid negative emotions causes us so much trouble.
Do you have any bookish projects in the work and if so, can you tell us a little about that? 
Yes! So I'm just wrapping up on my second book. I can't name it yet but that should be coming soon. I can tell you it is about a girl called Aideen who sets up a 'social enterprise' in her school, doing favours for students in crisis. The catch is they owe her one in return. No questions asked. In the course of her work, she gets embroiled in a competition between her best friend and her best friend's annoying…but cute…rival. It doesn't have a release date but it should be out next summer.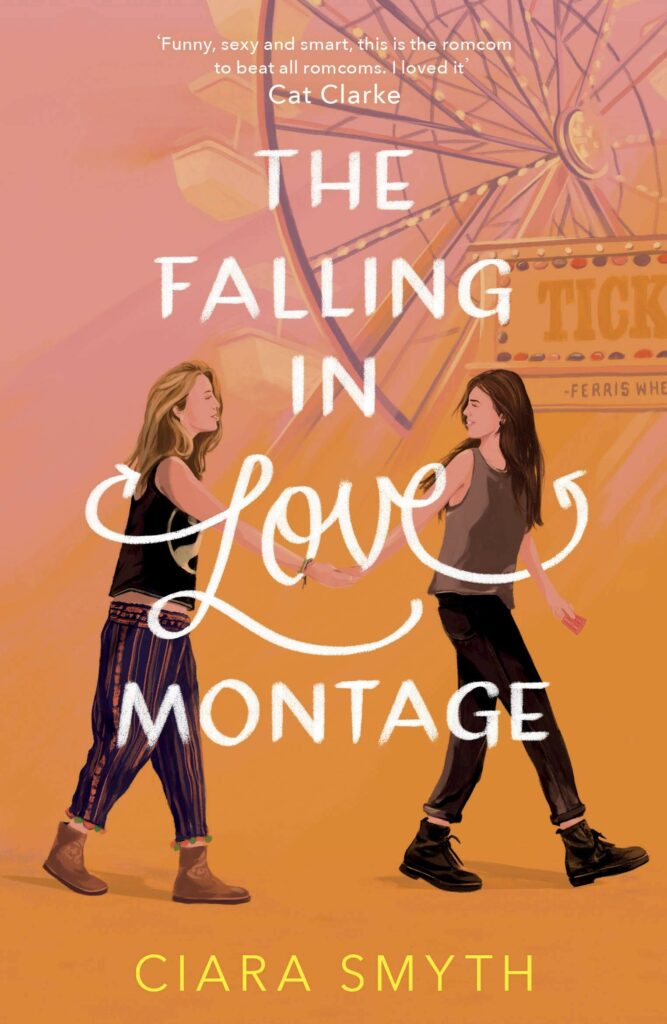 Get your copy of The Falling in Love Montage by Ciara Smyth here