YA romance books for people who hate romance
It's time to fall in love with love... If you want to
This post contains affiliate links, which means United By Pop receives a percentage if you make a purchase using these links. Thank you for supporting the brands that support this blog.
Romance, it's pretty great but whilst we're always more than eager to recommend a host of squee inducing, swoon-worthy romances destined to fill you with all the warm fuzzies, we're well aware that those stories aren't everyone's jam and that's more than okay. So whether you're simply not into sugary sweet love stories, are looking for a romance with a little something different or want a book that will make you fall in love with love, these YA contemporaries are the perfect companion for Valentines Day and each day that follows.
---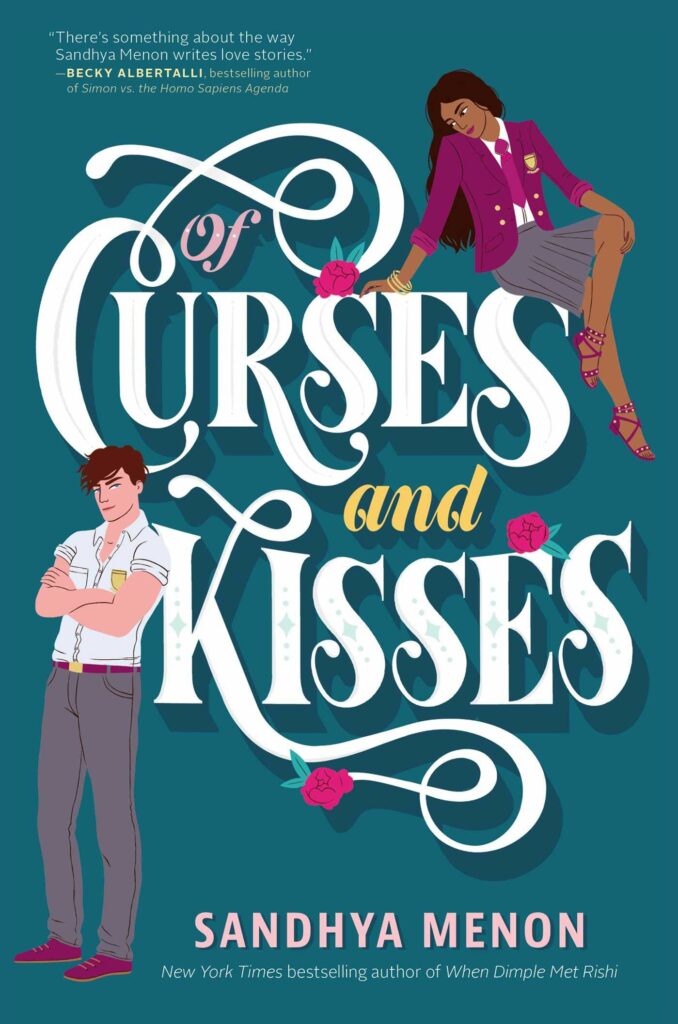 Of Curses and Kisses by Sandhya Menon
Why: It's slow-burn romance may be on point but so are the discussions on sexism, familial expectations and its brilliantly clever, contemporary twist on Beauty and the Beast.
What: For Princess Jaya Rao, nothing is more important than family. When the loathsome Emerson clan steps up their centuries-old feud to target Jaya's little sister, nothing will keep Jaya from exacting her revenge. Then Jaya finds out she'll be attending the same elite boarding school as Grey Emerson, and it feels like the opportunity of a lifetime. She knows what she must do: Make Grey fall in love with her and break his heart. But much to Jaya's annoyance, Grey's brooding demeanour and lupine blue eyes have drawn her in. There's simply no way she and her sworn enemy could find their fairy-tale ending…right?
His Lordship Grey Emerson is a misanthrope. Thanks to an ancient curse by a Rao matriarch, Grey knows he's doomed once he turns eighteen. Sequestered away in the mountains at St. Rosetta's International Academy, he's lived an isolated existence—until Jaya Rao bursts into his life, but he can't shake the feeling that she's hiding something. Something that might just have to do with the rose-shaped ruby pendant around her neck…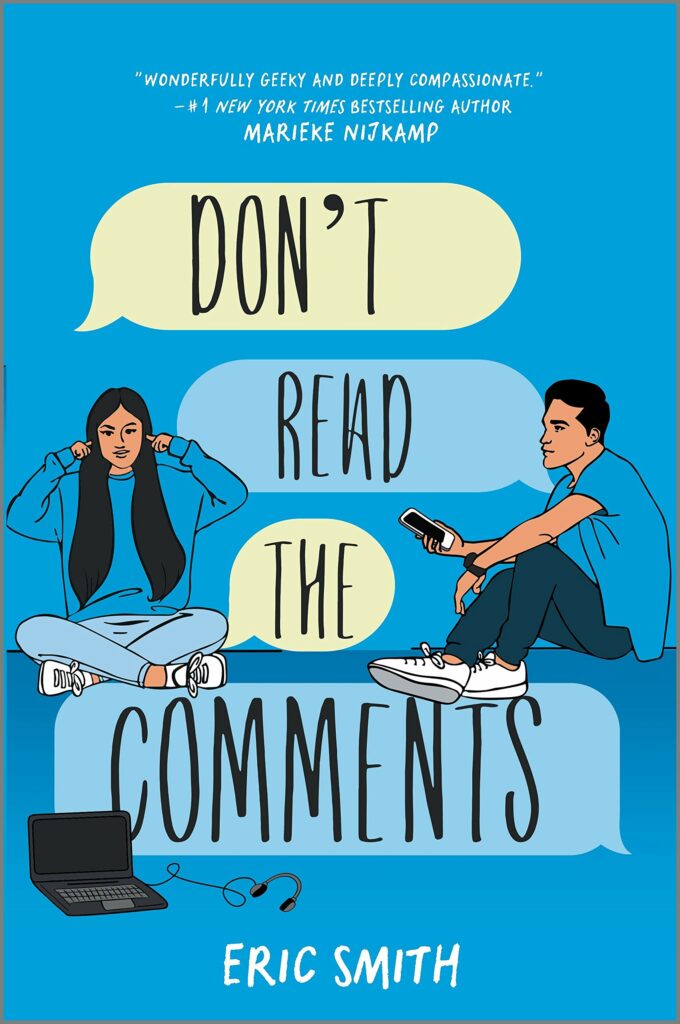 Don't Read the Comments by Eric Smith
Why: Though adorable, the romance is mostly told through instant messages and virtual reality meetups and thanks to being told through alternating chapters, both characters very much have their own story, together and separate.
What: Divya Sharma is a queen. Or she is when she's playing Reclaim the Sun, the year's hottest online game. Divya–better known as popular streaming gamer D1V–regularly leads her #AngstArmada on quests through the game's vast and gorgeous virtual universe. But for Divya, this is more than just a game. Out in the real world, she's trading her rising-star status for sponsorships to help her struggling single mom pay the rent.
Gaming is basically Aaron Jericho's entire life. Much to his mother's frustration, Aaron has zero interest in becoming a doctor like her and spends his free time writing games for a local developer. At least he can escape into Reclaim the Sun–and with a trillion worlds to explore, disappearing should be easy. But to his surprise, he somehow ends up on the same remote planet as celebrity gamer D1V.
At home, Divya and Aaron grapple with their problems alone, but in the game, they have each other to face infinite new worlds…and the growing legion of trolls populating them. Soon the virtual harassment seeps into reality when a group called the Vox Populi begin launching real-world doxxing campaigns, threatening Aaron's dreams and Divya's actual life. The online trolls think they can drive her out of the game, but everything and everyone Divya cares about is on the line and she isn't going down without a fight.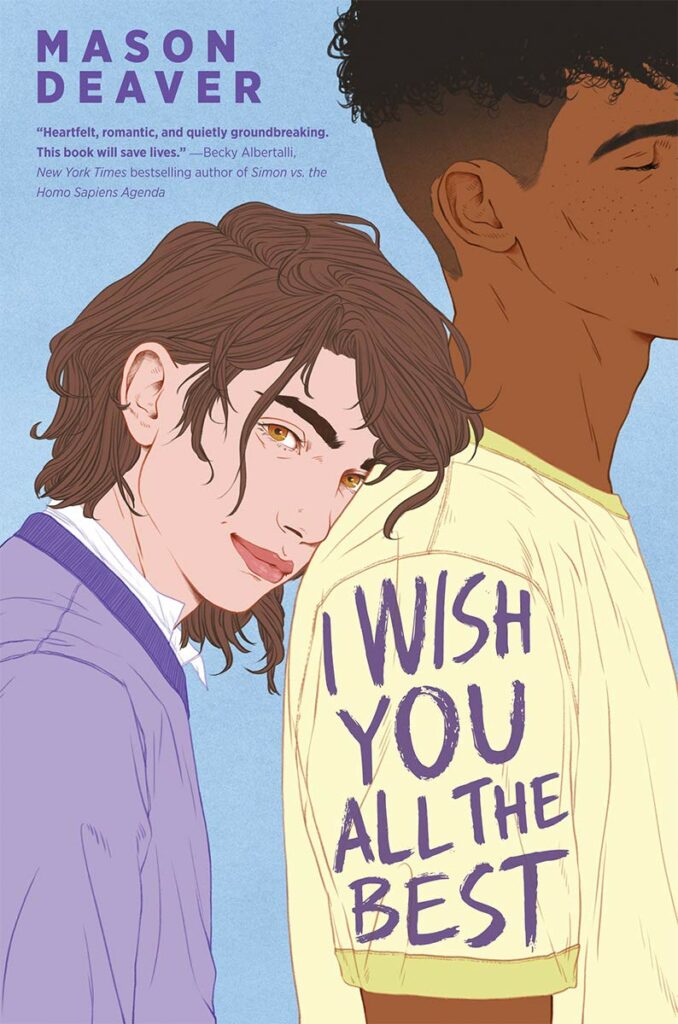 I Wish You All the Best by Mason Deaver
Why: It's a heartwarming story of platonic, romantic, familial and self-love that will stay with you long after reading.
What: When Ben De Backer comes out to their parents as nonbinary, they're thrown out of their house and forced to move in with their estranged older sister, Hannah, and her husband, Thomas, whom Ben has never even met. Struggling with an anxiety disorder compounded by their parents' rejection, they come out only to Hannah, Thomas, and their therapist and try to keep a low profile in a new school.
But Ben's attempts to survive the last half of senior year unnoticed are thwarted when Nathan Allan, a funny and charismatic student, decides to take Ben under his wing. As Ben and Nathan's friendship grows, their feelings for each other begin to change, and what started as a disastrous turn of events looks like it might just be a chance to start a happier new life.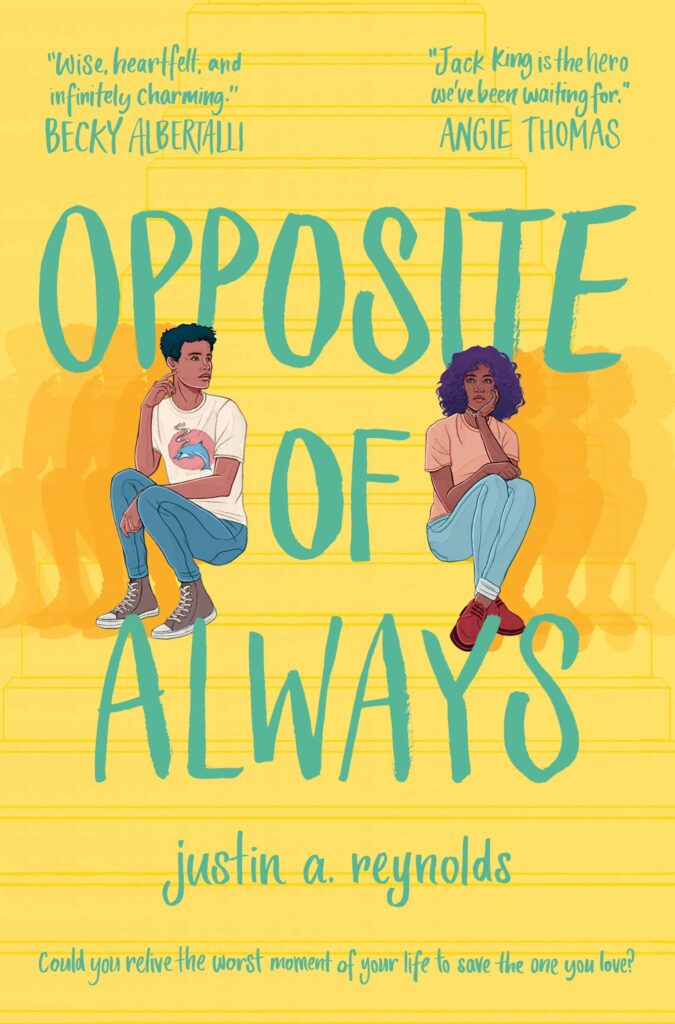 Opposite of Always by Justin a. Reynolds
Why: Because at some point, everyone's questioned what they would do differently if they had the chance for a do-over.
What: When Jack and Kate meet at a party, he knows he's falling – hard. Soon she's meeting his best friends and Kate wins them over as easily as she did Jack.
But then Kate dies. And their story should end there.
Yet Kate's death sends Jack back to the beginning, the moment they first meet, and Kate's there again. Healthy, happy, and charming as ever. Jack isn't sure if he's losing his mind.
Still, if he has a chance to prevent Kate's death, he'll take it. Even if that means believing in time travel. However, Jack will learn that his actions are not without consequences. And when one choice turns deadly for someone else close to him, he has to figure out what he's willing to do to save the people he loves.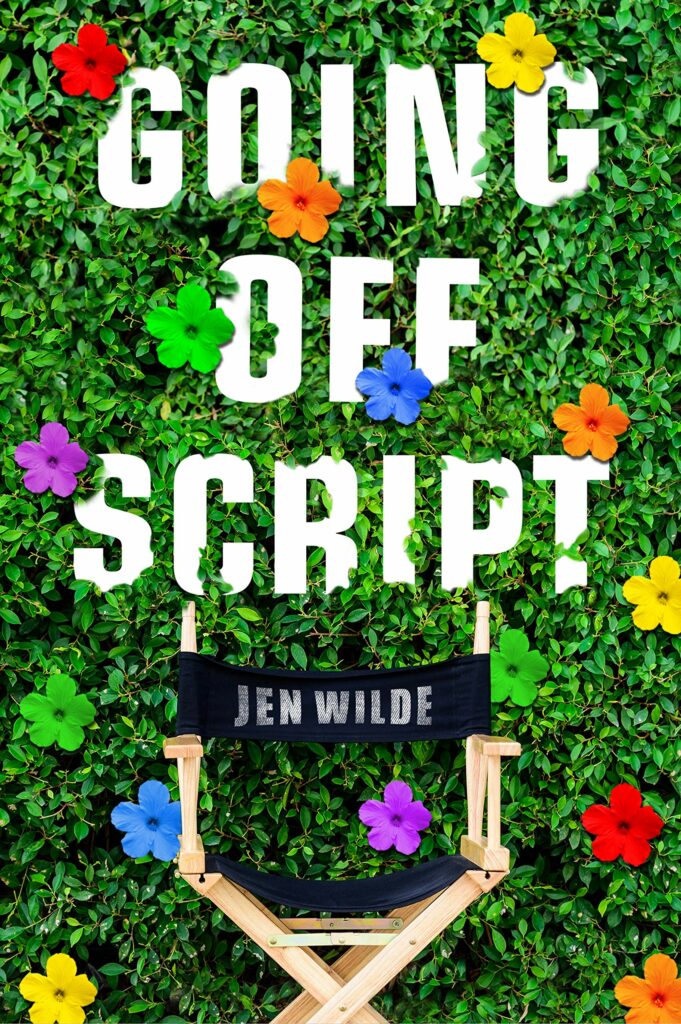 Going Off Script by Jen Wilde 
Why: It's about love in all its many forms and the importance of fighting to have that love accepted and seen by the world.
What: Seventeen-year-old Bex is thrilled when she gets an internship on her favourite tv show, Silver Falls. Unfortunately, the internship isn't quite what she expected… instead of sitting in a crowded writer's room volleying ideas back and forth, Production Interns are stuck picking up the coffee.
Determined to prove her worth as a writer, Bex drafts her own script and shares it with the head writer–who promptly reworks it and passes it off as his own! Bex is understandably furious, yet…maybe this is just how the industry works? But when they rewrite her proudly lesbian character as straight, that's the last straw! It's time for Bex and her crush to fight back.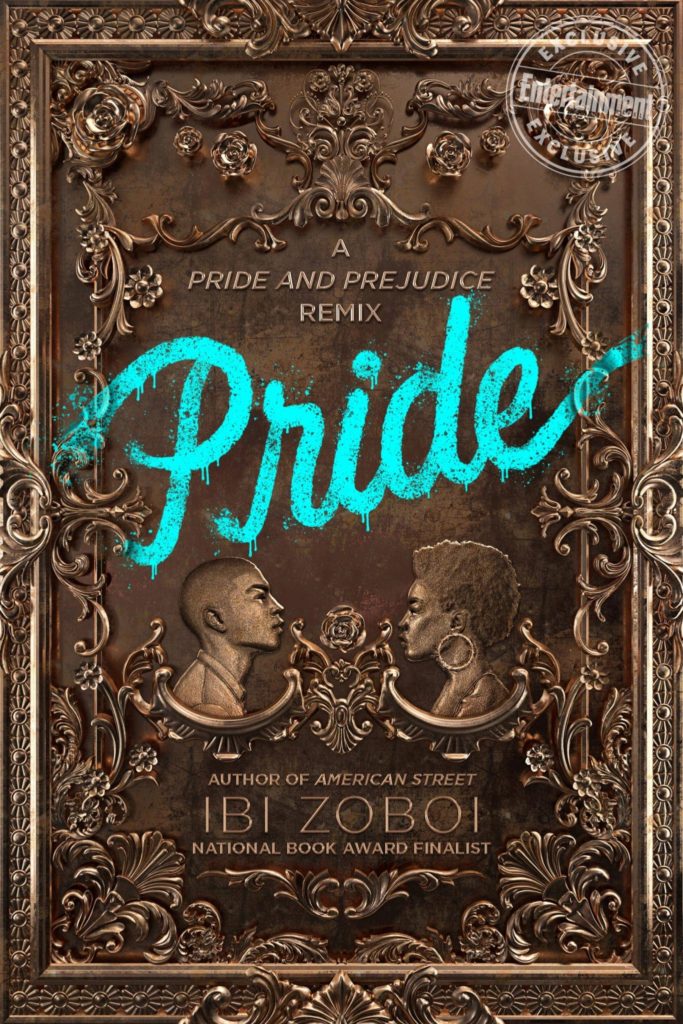 Pride by Ibi Zoboi
Why: Because the love these characters have for their neighbourhood is just as powerful as the love they have for each other.
What: Zuri Benitez has pride. Brooklyn pride, family pride, and pride in her Afro-Latino roots. But pride might not be enough to save her rapidly gentrifying neighbourhood from becoming unrecognizable.
When the wealthy Darcy family moves in across the street, Zuri wants nothing to do with their two teenage sons, even as her older sister, Janae, starts to fall for the charming Ainsley. She especially can t stand the judgmental and arrogant Darius. Yet as Zuri and Darius are forced to find common ground, their initial dislike shifts into an unexpected understanding.
But with four wild sisters pulling her in different directions, cute boy Warren vying for her attention, and college applications hovering on the horizon, Zuri fights to find her place in Bushwick s changing landscape, or lose it all.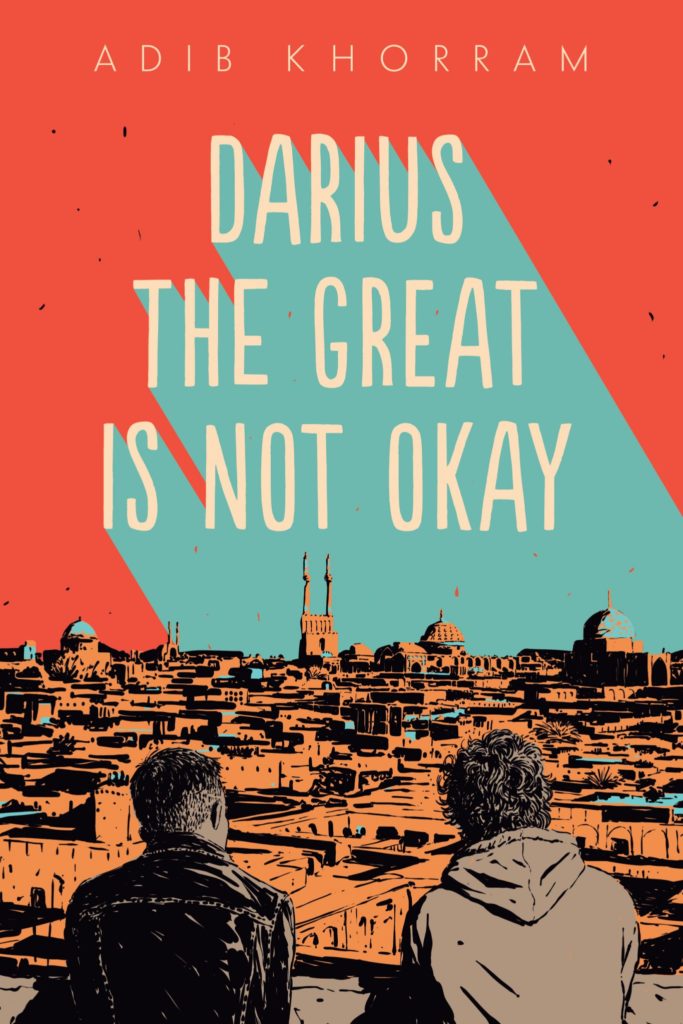 Darius the Great is Not Okay by Adib Khorram
Why: It features a relationship dynamic that's authentic, warm and wonderfully unique in its gentle exploration.
What: Darius Kellner speaks better Klingon than Farsi, and he knows more about Hobbit social cues than Persian ones. He's a Fractional Persian–half, his mom's side–and his first-ever trip to Iran is about to change his life.
Darius has never really fit in at home, and he's sure things are going to be the same in Iran. His clinical depression doesn't exactly help matters, and trying to explain his medication to his grandparents only makes things harder. Then Darius meets Sohrab, the boy next door, and everything changes. Soon, they're spending their days together, playing soccer, eating faludeh, and talking for hours on a secret rooftop overlooking the city's skyline. Sohrab calls him Darioush–the original Persian version of his name–and Darius has never felt more like himself than he does now that he's Darioush to Sohrab.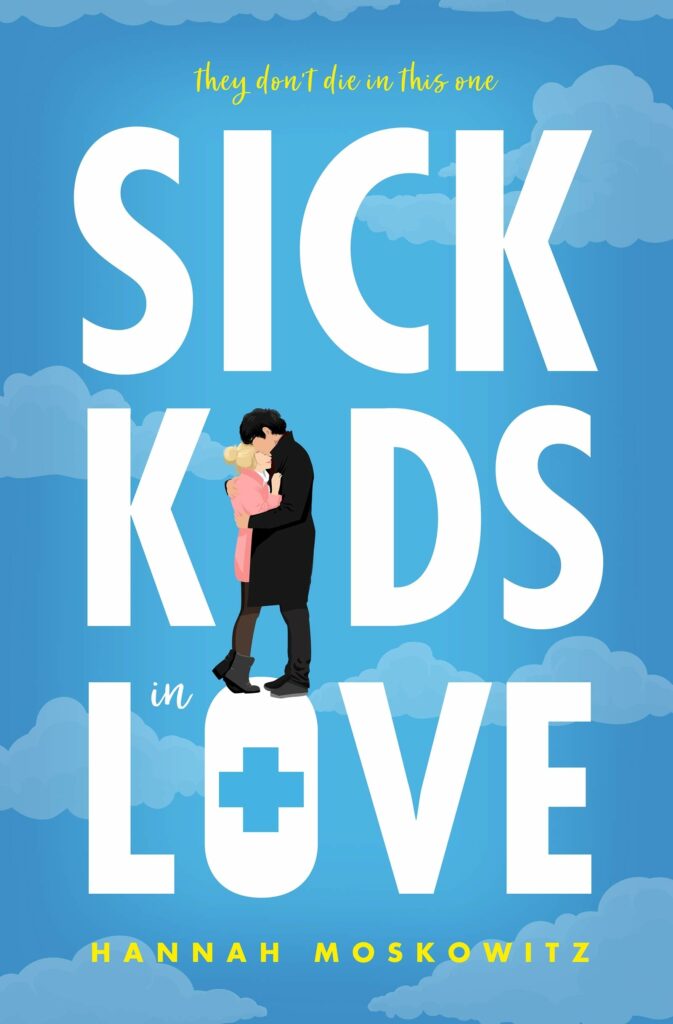 Sick Kids in Love by Hannah Moskowitz
Why: It defies all the 'someone's gotta die' YA stereotypes circa 2012 and allows its protagonists to live with a chronic illness and fall in love.
What: Isabel has one rule: no dating. All the women in her family are heartbreakers, and she's destined to become one, too, if she's not careful. But when she goes to the hospital for her RA infusion, she meets a gorgeous, foul-mouthed boy who has her rethinking the no-dating rule and ready to risk everything. Aleksander is chronically ill, too, and there's a softer side underneath all his jokes. Isabel finds herself unravelling the secrets of a real person, rather than crowd-sourcing her decisions through her online column Sick Girl Wants to Know. They fall for each other hard and fast, but Isabel has known all along they were headed for disaster. When a devastating family secret threatens their love, can she find the strength to claim a brave new life with Aleksander, or will she retreat to the safety she's always depended on and break his heart?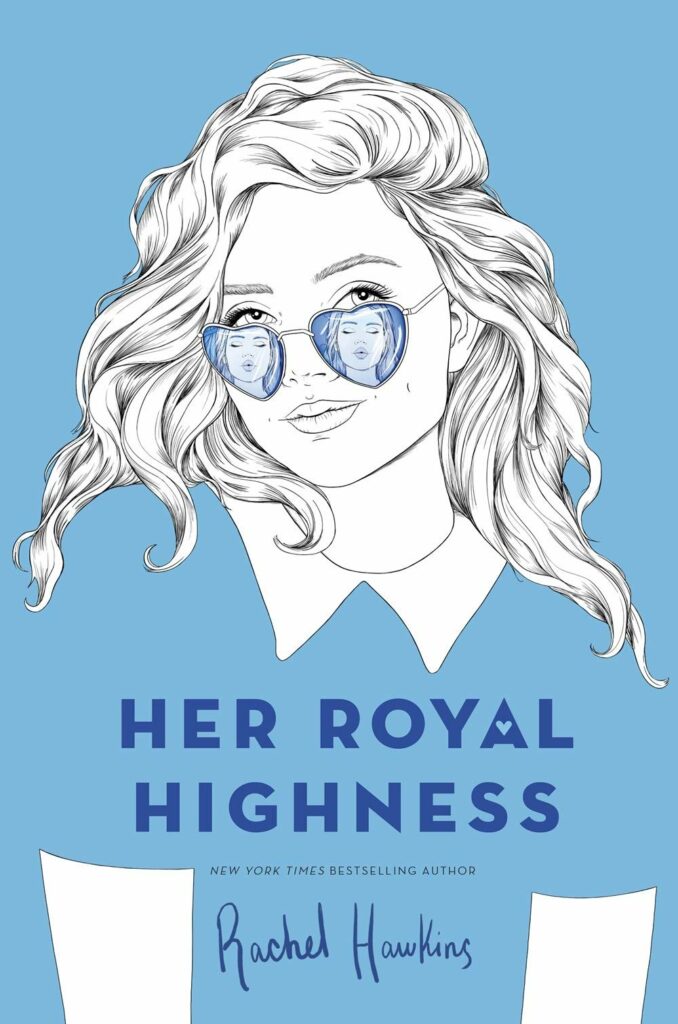 Her Royal Highness by Rachel Hawkins
Why: Whether you're into romance or not, no one can resist boarding school settings and some (literal) royal drama.
What: Millie Quint is devastated when she discovers that her sort-of-best friend/sort-of-girlfriend has been kissing someone else. And because Millie cannot stand the thought of confronting her ex every day, she decides to apply for scholarships to boarding schools . . . the farther from Houston the better.
Millie can't believe her luck when she's accepted into one of the world's most exclusive schools, located in the rolling highlands of Scotland. Everything about Scotland is different: the country is misty and green; the school is gorgeous, and the students think Americans are cute.
The only problem: Mille's roommate Flora is a total princess.
She's also an actual princess. Of Scotland.
At first, the girls can barely stand each other–Flora is both high-class and high-key–but before Millie knows it, she has another sort-of-best-friend/sort-of-girlfriend. Even though Princess Flora could be a new chapter in her love life, Millie knows the chances of happily ever afters are slim . . . after all, real life isn't a fairy tale . . . or is it?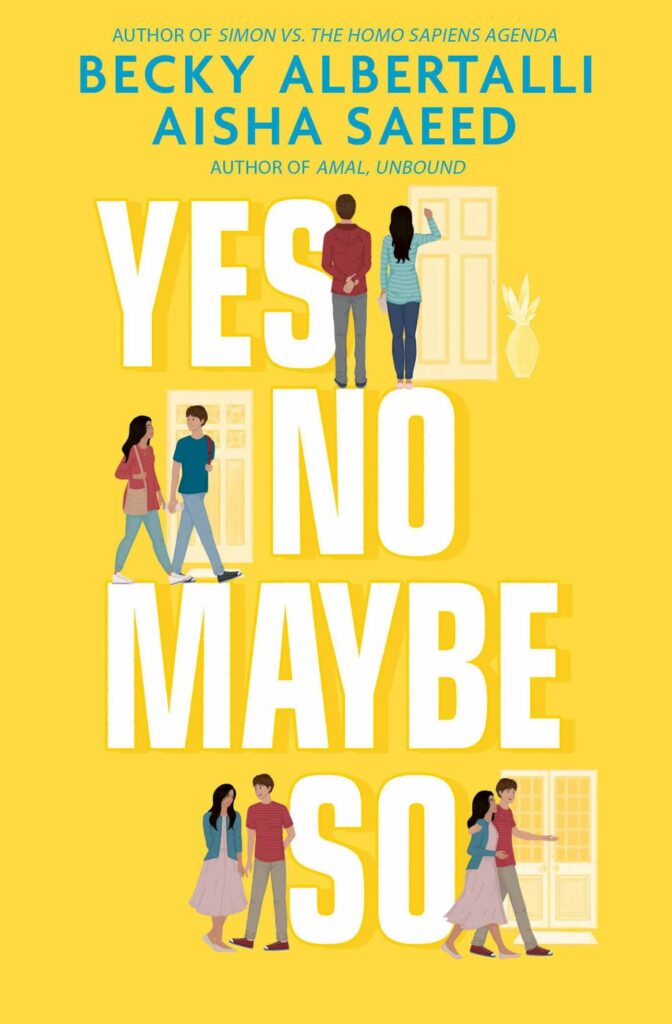 Yes No Maybe So by Becky Albertalli & Aisha Saeed
Why: Inspiring stories of resistance and coming together to make a difference in a world that's often fighting against you have always been important but potentially never more so than in this day and age.
What: Jamie Goldberg is cool with volunteering for his local state candidate – as long as he's behind the scenes. There's no way he'd ever knock on doors to ask people for their votes…until he meets Maya.
Maya Rehman's having the worst Ramadan ever. Her best friend is too busy to hang out, her summer trip is cancelled, her parents are separating and now her mother thinks the solution to her problems is political canvassing – with some awkward guy she hardly knows …
Going door to door isn't exactly glamorous, but maybe it's not the worst thing in the world. After all, the polls are getting closer – and so are Maya and Jamie. Mastering local activism is one thing. Navigating the cross-cultural crush of the century is another thing entirely.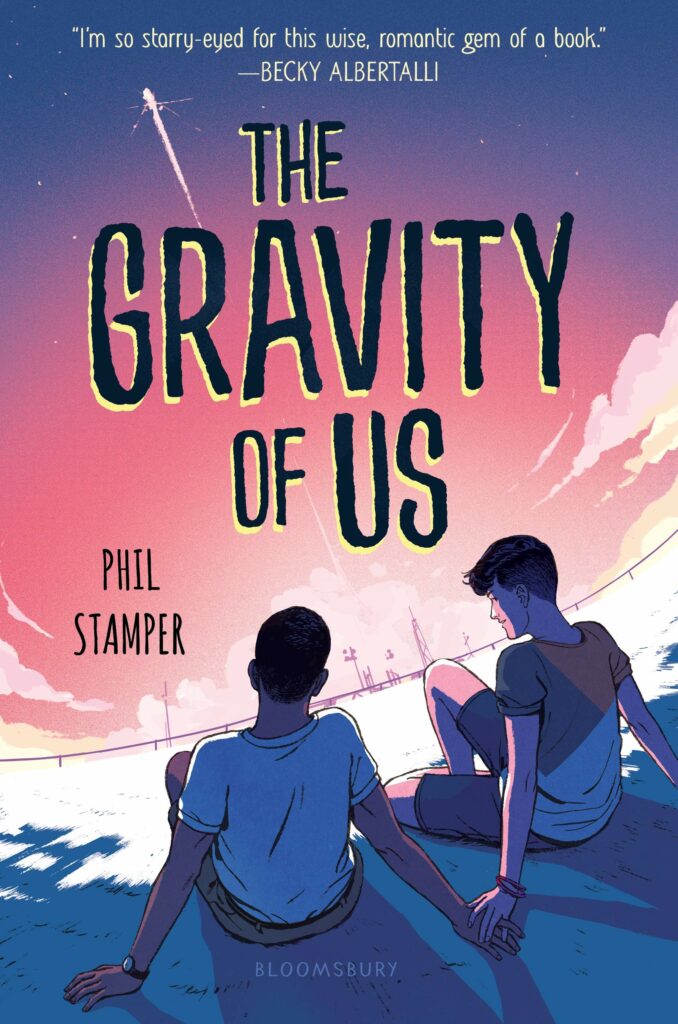 The Gravity of Us by Phil Stamper
Why: Yes, the romance is unbelievably heartwarming but there's also a high stakes, suspenseful plot and, well, NASA!
What: As a successful social media journalist with half a million followers, seventeen-year-old Cal is used to sharing his life online. But when his pilot father is selected for a highly publicized NASA mission to Mars, Cal and his family relocate from Brooklyn to Houston and are thrust into a media circus.
Amidst the chaos, Cal meets sensitive and mysterious Leon, another "Astrokid," and finds himself falling head over heels—fast. As the frenzy around the mission grows, so does their connection. But when secrets about the program are uncovered, Cal must find a way to reveal the truth without hurting the people who have become most important to him.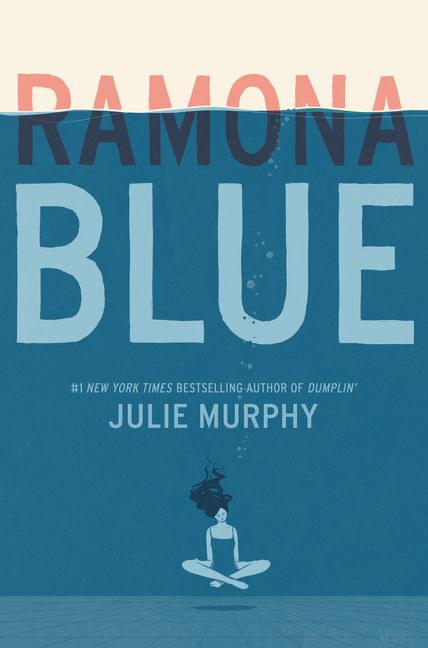 Why: It's a story of self-discovery and relearning what you believe to be true about yourself and who you love.
What: Ramona was only five years old when Hurricane Katrina changed her life forever. Since then, it's been Ramona and her family against the world. Standing over six feet tall with unmistakable blue hair, Ramona is sure of three things: she likes girls, she's fiercely devoted to her family, and she knows she's destined for something bigger than the trailer she calls home in Eulogy, Mississippi.
But juggling multiple jobs, her flaky mom, and her well-meaning but ineffectual dad forces her to be the adult of the family. Now, with her sister, Hattie, pregnant, responsibility weighs more heavily than ever.
The return of her childhood friend Freddie brings a welcome distraction. Ramona's friendship with the former competitive swimmer picks up exactly where it left off, and soon he's talked her into joining him for laps at the pool. But as Ramona falls in love with swimming, her feelings for Freddie begin to shift too, which is the last thing she expected. With her growing affection for Freddie making her question her sexual identity, Ramona begins to wonder if perhaps she likes girls and guys or if this new attraction is just a fluke.
Either way, Ramona will discover that, for her, life and love are more fluid than they seem.