60+ anticipated 2022 YA releases from January to June
Bring on the 2022 reads
2022 has arrived and it's on a mission to empty our bank accounts and fill our already overflowing TBR's. With YA stories of axe wielding huntswomen, figure skaters, reality TV stars, time travelling monsters, boy bands, aspiring journalists, rival foodies, scrabble champions, mermaids and more coming our way from January to June, it's time to get yourselves and shelves ready for another epic reading year…
---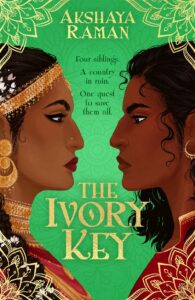 The Ivory Key by Akshaya Raman (4th January)
Vira is desperate to get out of her mother's shadow and establish her legacy as a revered queen of Ashoka. But with the country's only quarry running out of magic – a precious resource that has kept Ashoka safe from conflict – she can barely protect her citizens from the looming threat of war. And if her enemies discover this, they'll stop at nothing to seize the last of the magic.
Vira's only hope is to find a mysterious object of legend: the Ivory Key, rumoured to unlock a new source of magic. But in order to infiltrate enemy territory and retrieve it, she must reunite with her siblings, torn apart by broken relationships and the different paths their lives have taken. Each of them has something to gain from finding the Ivory Key – and even more to lose if they fail. Ronak plans to sell it to the highest bidder in exchange for escape from his impending political and unwanted marriage. Kaleb, falsely accused of assassinating the former maharani, needs it to clear his name. And Riya, the runaway sibling who cut all family ties, wants the Key to prove her loyalty to the rebels who took her in.
They must work together to survive the treacherous journey. But with each sibling harbouring secrets and their own conflicting agendas, the very thing that brought them together could tear apart their family – and their world – for good.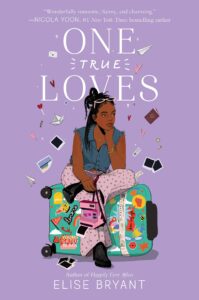 One True Loves by Elise Bryant (4th January)
Lenore Bennett has always been a force. A star artist and style icon at her high school, she's a master in the subtle art of not giving a . . . well, you know what. But now that graduation is here, she's a little less sure.
She's heading to NYU in the fall with a scarlet U (for "undeclared") written across her chest. Her parents always remind her that Black kids don't have the luxury of figuring it out as they go–they have to be 110 percent prepared. But it's a lot of pressure to be her ancestors' wildest dreams when Lenore's not even sure what her dreams are yet.
When her family embarks on a post-graduation Mediterranean cruise, her friend Tessa is sure Lenore's in for a whirlwind romance. But Lenore knows that doesn't happen to girls like her.
Then she meets Alex Lee. After their parents bond over the Cupid Shuffle, she ends up stuck with him for the remainder of the cruise. He's a hopeless romantic and a golden boy with a ten-year plan. In short, he's irritating as hell.
But as they get to know each other during the picturesque stops across Europe, Alex may be able to help Lenore find something else she's been looking for, even if she doesn't want to admit it to herself: love.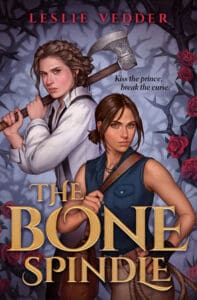 The Bone Spindle by Leslie Vedder (11th January)
Filore, a treasure hunter with a knack for riddles, is busy running from her own deadly curse, when she pricks her finger on a spindle. Bound to the sleeping prince Briar Rose with the spindle's magic – and chosen as the only person who can wake him – Fi is stuck with the prince's ghost until she can break his ancient curse and save his kingdom.
She's going to need a partner. A warrior huntswoman with an axe to grind (literally), Shane couldn't care less about curses and ancient texts. But instead of riches, the two girls find trouble.
Dark magic, witch hunters, nightmarish beasts – and of course, curses – all stand in their way as Fi and Shane undertake the dangerous journey into a forgotten kingdom where the sleeping prince's body waits.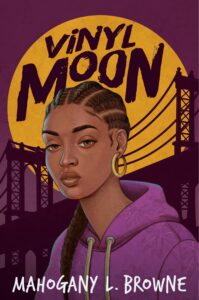 Vinyl Moon by Mahogany L. Browne (11th January)
When Darius told Angel he loved her, she believed him. But five weeks after the incident, Angel finds herself in Brooklyn, far from her family, from him, and from the California life she has known.
Angel feels out of sync with her new neighborhood. At school, she can't shake the feeling everyone knows what happened–and how it was her fault. The only place that makes sense is Ms. G's class. There, Angel's classmates share their own stories of pain, joy, and fortitude. And as Angel becomes immersed in her revolutionary literature course, the words from novels like The Bluest Eye and Push speak to her and begin to heal the wounds of her past.
Ashes of Gold by J.Elle (11th January)
Rue has no memory of how she ended up locked in a basement prison without her magic or her allies. But she's a girl from the East Row. And girls from the East Row don't give up. Girls from the East Row pick themselves back up when they fall. Girls from the East Row break themselves out.
But reuniting with her friends is only half the battle. When she finds them again, Rue makes a vow: she will find a way to return the magic that the Chancellor has stolen from her father's people. Yet even on Yiyo Peak, Rue is a misfit–with half a foot back in Houston and half a heart that is human as well as god, she's not sure she's the right person to lead the fight to reclaim a glorious past.
When a betrayal sends her into a tailspin, Rue must decide who to trust and how to be the leader that her people deserve…because if she doesn't, it isn't just Yiyo that will be destroyed–it will be Rue herself.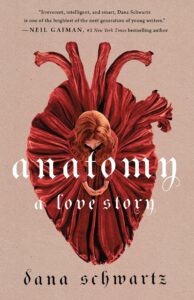 Anatomy: A Love Story Dana Schwartz (18th January)
Hazel Sinnett is a lady who wants to be a surgeon more than she wants to marry.
Jack Currer is a resurrection man who's just trying to survive in a city where it's too easy to die.
When the two of them have a chance encounter outside the Edinburgh Anatomist's Society, Hazel thinks nothing of it at first. But after she gets kicked out of renowned surgeon Dr. Beecham's lectures for being the wrong gender, she realizes that her new acquaintance might be more helpful than she first thought. Because Hazel has made a deal with Dr. Beecham: if she can pass the medical examination on her own, Beecham will allow her to continue her medical career. Without official lessons, though, Hazel will need more than just her books–she'll need corpses to study.
Lucky that she's made the acquaintance of someone who digs them up for a living.
But Jack has his own problems: strange men have been seen skulking around cemeteries, his friends are disappearing off the streets, and the dreaded Roman Fever, which wiped out thousands a few years ago, is back with a vengeance. Nobody important cares–until Hazel.
Now, Hazel and Jack must work together to uncover the secrets buried not just in unmarked graves, but in the very heart of Edinburgh society.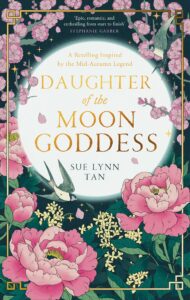 Daughter of the Moon Goddess by Sue Lynn Tan (20th January)
Growing up on the moon, Xingyin is accustomed to solitude, unaware that she is being hidden from the feared Celestial Emperor who exiled her mother for stealing his elixir of immortality. But when Xingyin's magic flares and her existence is discovered, she is forced to flee her home, leaving her mother behind.
Alone, powerless, and afraid, she makes her way to the Celestial Kingdom, a land of wonder and secrets. Disguising her identity, she seizes an opportunity to learn alongside the emperor's son, mastering archery and magic, even as passion flames between her and the prince.
To save her mother, Xingyin embarks on a perilous quest, confronting legendary creatures and vicious enemies across the earth and skies. But when treachery looms and forbidden magic threatens the kingdom, she must challenge the ruthless Celestial Emperor for her dream—striking a dangerous bargain in which she is torn between losing all she loves or plunging the realm into chaos.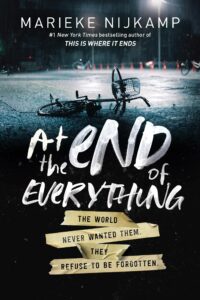 At the End of Everything by Marieke Nijkamp (25th January)
The Hope Juvenile Treatment Center is ironically named. No one has hope for the delinquent teenagers who have been exiled there; the world barely acknowledges that they exist.
Then the guards at Hope start acting strange. And one day…they don't show up. But when the teens band together to make a break from the facility, they encounter soldiers outside the gates. There's a rapidly spreading infectious disease outside, and no one can leave their houses or travel without a permit. Which means that they're stuck at Hope. And this time, no one is watching out for them at all.
As supplies quickly dwindle and a deadly plague tears through their ranks, the group has to decide whom among them they can trust and figure out how they can survive in a world that has never wanted them in the first place.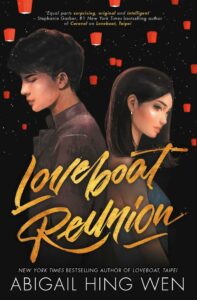 Loveboat Reunion by Abigail Hing Wen (25th January)
Hearts were broken, revenge was plotted – but at least they're friends now. They left the drama behind them back in Taipei – at their summer program, Loveboat – forever.
Now that fall is here, they're focusing on what really matters. Sophie has sworn off boys and is determined to be the best student Dartmouth's ever had. Xavier just wants to stay under his overbearing father's radar, collect his trust fund when he turns eighteen, and concentrate on what makes him happy.
But the world doesn't seem to want Sophie and Xavier to succeed. Sophie's college professor thinks her first major project is "too feminine." Xavier's father gives him an ultimatum: finish high school or be cut off from his inheritance.
Then Sophie and Xavier find themselves on a wild, nonstop Loveboat reunion, hatching a joint plan to take control of their futures. Can they succeed together . . . or are they destined to combust?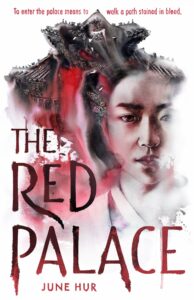 The Red Palace by June Hur (25th January)
Joseon (Korea), 1758. There are few options available to illegitimate daughters in the capital city, but through hard work and study, eighteen-year-old Hyeon has earned a position as a palace nurse. All she wants is to keep her head down, do a good job, and perhaps finally win her estranged father's approval.
But Hyeon is suddenly thrust into the dark and dangerous world of court politics when someone murders four women in a single night, and the prime suspect is Hyeon's closest friend and mentor. Determined to prove her beloved teacher's innocence, Hyeon launches her own secret investigation.
In her hunt for the truth, she encounters Eojin, a young police inspector also searching for the killer. When evidence begins to point to the Crown Prince himself as the murderer, Hyeon and Eojin must work together to search the darkest corners of the palace to uncover the deadly secrets behind the bloodshed.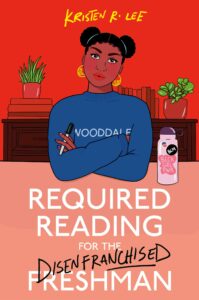 Required Reading for the Disenfranchised Freshman by Kristen R. Lee (1st February)
Savannah Howard sacrificed her high school social life to make sure she got into a top college. Her sites were set on an HBCU, but when she is accepted to the ivy-covered walls of Wooddale University on a full ride, how can she say no?
Wooddale is far from the perfectly manicured community it sells on its brochures, though. Savannah has barely unpacked before she comes face-to-face with microagressions stemming from racism and elitism. Then, Clive Wilmington's statue is vandalized with blackface. The prime suspect? Lucas Cunningham, Wooddale's most popular student and son to a local prominent family. Soon, Savannah is unearthing the hidden secrets of Wooddale's racist history. But what's the price for standing up for what is right? And will telling the truth about Wooddale's past cost Savannah her own future?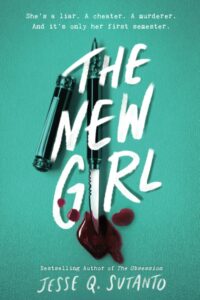 The New Girl by Jesse Q. Sutanto (1st February)
Lia Setiawan has never really fit in. And when she wins a full ride to the prestigious Draycott Academy on a track scholarship, she's determined to make it work even though she's never felt more out of place.
But on her first day there she witnesses a girl being forcefully carried away by campus security. Her new schoolmates and teachers seem unphased, but it leaves her unsure of what she's gotten herself into.
And as she uncovers the secrets of Draycott, complete with a corrupt teacher, a golden boy who isn't what he seems, and a blackmailer determined to get her thrown out, she's not sure if she can trust anyone…especially when the threats against her take a deadly turn.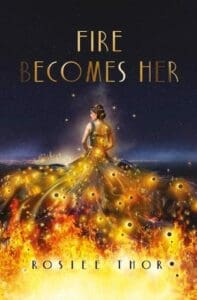 Fire Becomes Her by Rosiee Thor (1st February 2022)
With only a drop of flare, one can light the night sky with fireworks . . . or burn a building to the ground — and seventeen-year-old Ingrid Ellis wants her fair share.
Ingrid doesn't have a family fortune, monetary or magical, but at least she has a plan: Rise to the top on the arm of Linden Holt, heir to a hefty political legacy and the largest fortune of flare in all of Candesce. Her only obstacle is Linden's father who refuses to acknowledge her.
So when Senator Holt announces his run for president, Ingrid uses the situation to her advantage. She strikes a deal to spy on the senator's opposition in exchange for his approval and the status she so desperately craves. But the longer Ingrid wears two masks, the more she questions where her true allegiances lie.
Will she stand with the Holts, or will she forge her own path?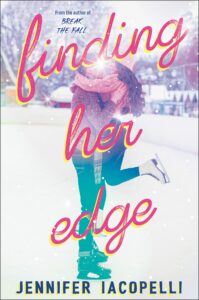 Finding Her Edge by Jennifer Iacopello (8th February)
Adriana Russo is figure skating royalty.
With gold-medalist parents, and her older sister headed to the Olympics, all she wants is to live up to the family name and stand atop the ice dance podium at the Junior World Championships. But fame doesn't always mean fortune, and their legendary skating rink is struggling under the weight of her dad's lavish lifestyle. The only thing keeping it afloat is a deal to host the rest of the Junior Worlds team before they leave for France.
That means training on the same ice as her first crush, Freddie, the partner she left when her growth spurt outpaced his. For the past two years, he's barely acknowledged her existence, and she can't even blame him for it.
When the family's finances take another unexpected hit, losing the rink seems inevitable until her partner, Brayden, suggests they let the world believe what many have suspected: that their intense chemistry isn't contained to the ice. Fans and sponsors alike take the bait, but keeping up the charade is harder than she ever imagined. And training alongside Freddie makes it worse, especially when pretending with Brayden starts to feel very real.
As the biggest competition of her life draws closer and her family's legacy hangs in the balance, Adriana is caught between her past and present, between the golden future she's worked so hard for, and the one she gave up long ago.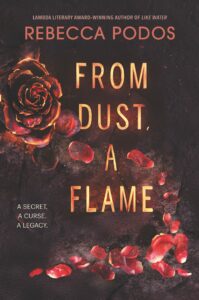 From Dust, a Flame by Rebecca Podos (8th February)
Hannah's whole life has been spent in motion. Her mother has kept her and her brother, Gabe, on the road for as long as she can remember, leaving a trail of rental homes and faded relationships behind them. No roots, no family but one another, and no explanations.
All that changes on Hannah's seventeenth birthday when she wakes up transformed, a pair of golden eyes with knife-slit pupils blinking back at her from the mirror—the first of many such impossible mutations. Promising that she knows someone who can help, her mother leaves Hannah and Gabe behind to find a cure. But as the days turn to weeks and their mother doesn't return, they realize it's up to them to find the truth.
What they discover is a family they never knew and a history more tragic and fantastical than Hannah could have dreamed—one that stretches back to her grandmother's childhood in Prague under the Nazi occupation, and beyond, into the realm of Jewish mysticism and legend. As the past comes crashing into the present, Hannah must hurry to unearth their family's secrets in order to break the curse and save the people she loves most, as well as herself.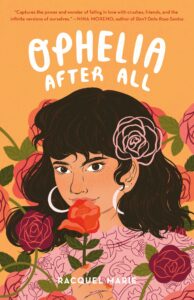 Ophelia After by All Racquel Marie (8th February)
Ophelia Rojas knows what she likes: her best friends, Cuban food, rose-gardening, and boys – way too many boys. Her friends and parents make fun of her endless stream of crushes, but Ophelia is a romantic at heart. She couldn't change, even if she wanted to.
So when she finds herself thinking more about cute, quiet Talia Sanchez than the loss of a perfect prom with her ex-boyfriend, seeds of doubt take root in Ophelia's firm image of herself. Add to that the impending end of high school and the fracturing of her once-solid friend group, and things are spiraling a little out of control. But the course of love–and sexuality–never did run smooth. As her secrets begin to unravel, Ophelia must make a choice between clinging to the fantasy version of herself she's always imagined or upending everyone's expectations to rediscover who she really is, after all.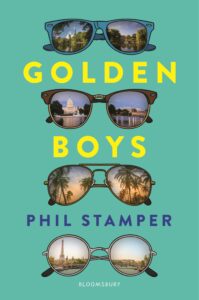 Golden Boys by Phil Stamper (8th February)
It's the summer before senior year. Gabriel, Reese, Sal, and Heath are best friends, bonded in their small, rural town by their queerness, their good grades, and their big dreams. But they have plans for the summer, each about to embark on a new adventure. Gabriel is volunteering at an environmental nonprofit in Boston. Reese is attending design school in Paris. Sal is interning on Capitol Hill for a senator. Heath is heading to Florida, to help out at his aunt's boardwalk arcade. What will this season of world-expanding travel and life-changing experiences mean for each of them–and for their friendship?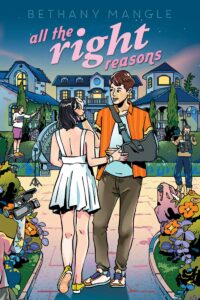 All the Right Reasons by Bethany Mangle (15th February)
Cara Hawn's life fell apart after her father cheated on her mother and got remarried to a woman Cara can't stand. When Cara accidentally posts a rant about her father online, it goes viral–and catches the attention of the TV producers behind a new reality dating show for single parent families.
The next thing Cara and her mother know, they've been cast as leads on the show and are whisked away to sunny Key West where they're asked to narrow a field of suitors and their kids down to one winning pair. All of this is outside of Cara's comfort zone, from the meddling producers to the camera-hungry contestants, especially as Cara and her mother begin to clash on which suitors are worth keeping around. And then comes Connor.
As the son of a contestant, Connor is decidedly off-limits. Except that he doesn't fit in with the cutthroat atmosphere in all the same ways as Cara, and she can't get him out of her head. Now Cara must juggle her growing feelings while dodging the cameras and helping her mom pick a bachelor they both love, or else risk fracturing their family even more for the sake of ratings. Maybe there's a reason most people don't date on TV.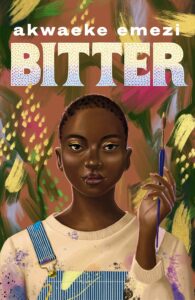 Bitter by Akwaeke Emezi (15th February)
Bitter is thrilled to have been chosen to attend Eucalyptus, a special school where she can focus on her painting surrounded by other creative teens. But outside this haven, the streets are filled with protests against the deep injustices that grip the town of Lucille.
Bitter's instinct is to stay safe within the walls of Eucalyptus . . . but her friends aren't willing to settle for a world that the adults say is "just the way things are." Pulled between old friendships, her creative passion, and a new romance, Bitter isn't sure where she belongs – in the art studio or in the streets. And if she does find a way to help the revolution while being true to who she is, she must also ask: at what cost?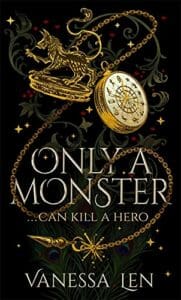 Only A Monster by Vanessa Len (17th February)
It should have been the perfect summer. Sent to stay with her late mother's eccentric family in London, sixteen-year-old Joan is determined to enjoy herself. She loves her nerdy job at the historic Holland House, and when her super cute co-worker Nick asks her on a date, it feels like everything is falling into place.
Then a Good Samaritan attempt gone wrong sends Joan spinning through time, and her life quickly begins to unravel.
Her family aren't just eccentric: they're monsters, with terrifying, hidden powers.And Nick isn't just a cute boy: he's a legendary monster slayer, who will do anything to bring them down.
As she battles Nick, Joan is forced to work with the beautiful and ruthless Aaron Oliver, heir to a monster family that hates her own. She'll have to embrace her own monstrousness if she is to save herself, and her family. Because in this story . . .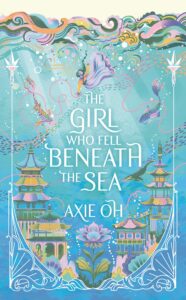 The Girl Who Fell Beneath the Sea by Axie Oh (22nd February)
For generations, deadly storms have ravaged Mina's homeland. Her people believe the Sea God, once their protector, now curse them with death and despair. To appease him, each year a maiden is thrown into the sea, in the hopes that one day the 'true bride' will be chosen and end the suffering.
Many believe Shim Cheong – Mina's brother's beloved – to be the legendary true bride. But on the night Cheong is sacrificed, Mina's brother follows her, even knowing that to interfere is a death sentence. To save her brother, Mina throws herself into the water in Cheong's stead.
Swept away to the Spirit Realm, a magical city of lesser gods and mythical beasts, Mina finds the Sea God, trapped in an enchanted sleep. With the help of a mysterious young man and a motley crew of demons, gods and spirits, Mina sets out to wake him and bring an end to the storms once and for all.
But she doesn't have much time: a human cannot live long in the land of the spirits. And there are those who would do anything to keep the Sea God from waking . . .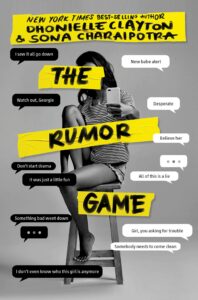 The Rumor Game by Dhonielle Clayton & Sona Charaipotra (1st March)
At Foxham Prep, a posh private school for the children of DC's elite, a single rumor has the power to ruin a life.
Nobody knows that better than Bryn. She used to have it all–the perfect boyfriend, a bright future in politics, and even popularity thanks to her best friend, cheer captain Cora. Then one mistake sparked a scandal that burned it all to the ground.
Now it's the start of a new school year and the spotlight has shifted: It's geeky Georgie, newly hot after a summer makeover, whose name is on everyone's lips. When a rumor ignites, Georgie rockets up the school's social hierarchy, pitting her and Cora against each other. It grants her Foxham stardom . . . but it also makes her a target.
As the rumors grow and morph, blazing like wildfire through the school's social media, all three girls' lives begin to unravel. But one person close to the drama has the power to stop the gossip in its tracks. The question is–do they even want to?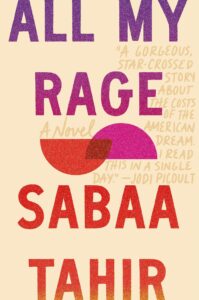 All My Rage by Sabaa Tahir (1st March)
Lahore, Pakistan. Then. Misbah is a dreamer and storyteller, newly married to Toufiq in an arranged match. After their young life is shaken by tragedy, they come to the United States and open the Cloud's Rest Inn Motel, hoping for a new start.
Juniper, California. Now. Salahudin and Noor are more than best friends; they are family. Growing up as outcasts in the small desert town of Juniper, California, they understand each other the way no one else does. Until The Fight, which destroys their bond with the swift fury of a star exploding.
Now, Sal scrambles to run the family motel as his mother Misbah's health fails and his grieving father loses himself to alcoholism. Noor, meanwhile, walks a harrowing tightrope: working at her wrathful uncle's liquor store while hiding the fact that she's applying to college so she can escape him–and Juniper–forever.
When Sal's attempts to save the motel spiral out of control, he and Noor must ask themselves what friendship is worth–and what it takes to defeat the monsters in their pasts and the ones in their midst.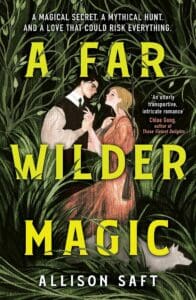 A Far Wilder Magic by Allison Saft (8th March)
In the dark, gothic town of Wickdon, Maggie Welty lives in an old creaking manor. Maggie's mother is an alchemist who has recently left town, leaving Maggie with just her bloodhound for company. But when Maggie spots a legendary ancient fox-creature on her porch, her fate is changed forever. Whoever tracks down and kills the hala in the Halfmoon Hunt will earn fame and riches – and if Maggie wins the hunt, she knows her mother will want to celebrate her. This is her chance to bring her home.
But the rules state that only teams of two can join the hunt, and while Maggie is known as the best sharpshooter in town, she needs an alchemist.
Enter Wes Winters. He isn't an alchemist … yet. Fired from every apprenticeship he's landed, this is his last chance.
Maggie and Wes make an unlikely team – a charismatic but troubled boy, and a girl who has endured life on the outskirts of a town that never welcomed her. But as the hunt takes over, the pair are drawn together as they uncover a darker magic that may put everything they hold dear in peril…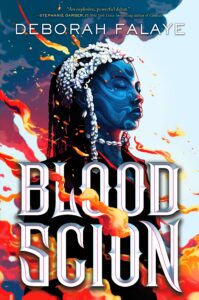 Blood Scion by Deborah Falaye (8th March)
Fifteen-year-old Sloane can incinerate an enemy at will—she is a Scion, a descendant of the ancient Orisha gods.
Under the Lucis' brutal rule, her identity means her death if her powers are discovered. But when she is forcibly conscripted into the Lucis army on her fifteenth birthday, Sloane sees a new opportunity: to overcome the bloody challenges of Lucis training, and destroy them from within.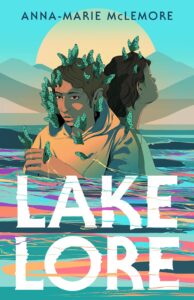 Lakelore by Anna-Marie McLemore (8th March)
Everyone who lives near the lake knows the stories about the world underneath it, an ethereal landscape rumored to be half-air, half-water. But Bastián Silvano and Lore Garcia are the only ones who've been there. Bastián grew up both above the lake and in the otherworldly space beneath it. Lore's only seen the world under the lake once, but that one encounter changed their life and their fate.
Then the lines between air and water begin to blur. The world under the lake drifts above the surface. If Bastián and Lore don't want it bringing their secrets to the surface with it, they have to stop it, and to do that, they have to work together. There's just one problem: Bastián and Lore haven't spoken in seven years, and working together means trusting each other with the very things they're trying to hide.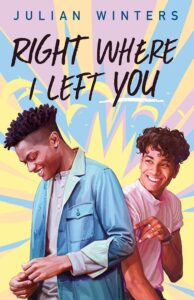 Right Where I Left You by Julian Winters (15th March)
School's out, senior year is over, and Isaac Martin is ready to kick off summer. His last before heading off to college in the fall where he won't have his best friend, Diego. Where—despite his social anxiety—he'll be left to make friends on his own. Knowing his time with Diego is limited, Isaac enacts a foolproof plan: snatch up a pair of badges for the epic comic convention, Legends Con, and attend his first ever Teen Pride. Just him and Diego. The way it should be. But when an unexpected run-in with Davi—Isaac's old crush—distracts him the day tickets go on sale, suddenly he's two badges short of a perfect summer. Even worse, now he's left making it up to Diego by hanging with him and his gamer buddies. Decidedly NOT part of the original plan. It's not all bad, though. Some of Diego's friends turn out to be pretty cool, and when things with Davi start heating up, Isaac is almost able to forget about his Legends Con blunder. Almost. Because then Diego finds out what really happened that day with Davi, and their friendship lands on thin ice. Isaac assumes he's upset about missing the convention, but could Diego have other reasons for avoiding Isaac?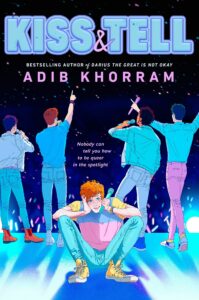 Kiss & Tell by Adib Khorram (22nd March)
Hunter never expected to be a boy band star, but, well, here he is. He and his band Kiss & Tell are on their first major tour of North America, playing arenas all over the United States and Canada (and getting covered by the gossipy press all over North America as well). Hunter is the only gay member of the band, and he just had a very painful breakup with his first boyfriend–leaked sexts, public heartbreak, and all–and now everyone expects him to play the perfect queer role model for teens.
But Hunter isn't really sure what being the perfect queer kid even means. Does it mean dressing up in whatever The Label tells him to wear for photo shoots and pretending never to have sex? (Unfortunately, yes.) Does it mean finding community among the queer kids at the meet-and-greets after K&T's shows? (Fortunately, yes.) Does it include a new relationship with Kaivan, the drummer for the band opening for K&T on tour? (He hopes so.) But when The Label finds out about Hunter and Kaivan, it spells trouble–for their relationship, for the perfect gay boy Hunter plays for the cameras, and, most importantly, for Hunter himself.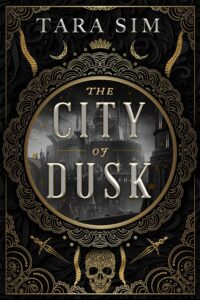 City of Dusk by Tara Sim (22nd March)
The Four Realms–Life, Death, Light, and Darkness–all converge on the city of dusk. For each realm there is a god, and for each god there is an heir.
But the gods have withdrawn their favor from the once vibrant and thriving city. And without it, all the realms are dying.
Unwilling to stand by and watch the destruction, the four heirs–Risha, a necromancer struggling to keep the peace; Angelica, an elementalist with her eyes set on the throne; Taesia, a shadow-wielding rogue with rebellion in her heart; and Nik, a soldier who struggles to see the light–will sacrifice everything to save the city.
But their defiance will cost them dearly.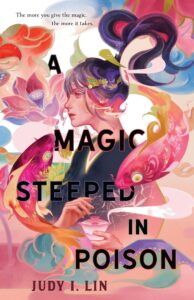 A Magic Steeped in Poison by Judy I. Lin (29th March)
For Ning, the only thing worse than losing her mother is knowing that it's her own fault. She was the one who unknowingly brewed the poison tea that killed her–the poison tea that now threatens to also take her sister, Shu.
When Ning hears of a competition to find the kingdom's greatest shennong-shi–masters of the ancient and magical art of tea-making–she travels to the imperial city to compete. The winner will receive a favor from the princess, which may be Ning's only chance to save her sister's life.
But between the backstabbing competitors, bloody court politics, and a mysterious (and handsome) boy with a shocking secret, Ning might actually be the one in more danger.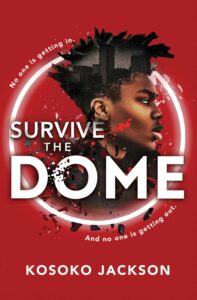 Survive the Dome by Kosoko Jackson (29th March)
Jamal Lawson just wanted to be a part of something. As an aspiring journalist, he packs up his camera and heads to Baltimore to document a rally protesting police brutality after another Black man is murdered. But before it even really begins, the city implements a new safety protocol…the Dome. The Dome surrounds the city, forcing those within to subscribe to a total militarized shutdown. No one can get in, and no one can get out.
Alone in a strange place, Jamal doesn't know where to turn…until he meets hacker Marco, who knows more than he lets on, and Catherine, an AWOL basic-training-graduate, whose parents helped build the initial plans for the Dome.
As unrest inside of Baltimore grows throughout the days-long lockdown, Marco, Catherine, and Jamal take the fight directly to the chief of police. But the city is corrupt from the inside out, and it's going to take everything they have to survive.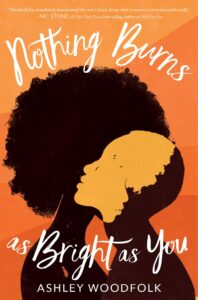 Nothing Burns as Bright as You by Ashley Woodfolk (5th April)
Two girls. One wild and reckless day. Years of tumultuous history unspooling like a thin, fraying string in the hours after they set a fire.
They were best friends. Until they became more. Their affections grew. Until the blurry lines became dangerous.
Over the course of a single day, the depth of their past, the confusion of their present, and the unpredictability of their future is revealed. And the girls will learn that hearts, like flames, aren't so easily tamed.
It starts with a fire.
How will it end?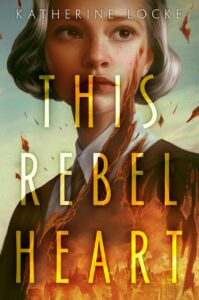 This Rebel Heart by Katherine Locke (5th April)
In the middle of Budapest, there is a river. Csilla knows the river is magic. During WWII, the river kept her family safe when they needed it most–safe from the Holocaust. But that was before the Communists seized power. Before her parents were murdered by the Soviet police. Before Csilla knew things about her father's legacy that she wishes she could forget.
Now Csilla keeps her head down, planning her escape from this country that has never loved her the way she loves it. But her carefully laid plans fall to pieces when her parents are unexpectedly, publicly exonerated. As the protests in other countries spur talk of a larger revolution in Hungary, Csilla must decide if she believes in the promise and magic of her deeply flawed country enough to risk her life to help save it, or if she should let it burn to the ground.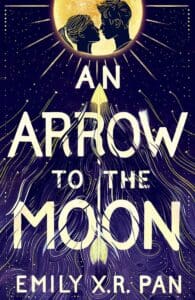 An Arrow to the Moon by Emily X.R. Pan (12th April)

Hunter Yee has perfect aim with a bow and arrow, but all else in his life veers wrong.He's sick of being haunted by his family's past mistakes. The only things keeping him from running away are his younger brother, a supernatural wind and the bewitching girl at his new high school.
Luna Chang dreads the future. Graduation looms ahead, and her parents' expectations are stifling. Then her life is turned upside down by the strange new boy in her class, the arrival of unearthly fireflies, and an ominous crack spreading across the town of Fairbridge.
As Hunter and Luna uncover hidden secrets and navigate the feud between their families, everything around them begins to fall apart. All they can depend on is their love . . . but time is running out, and fate will have its way.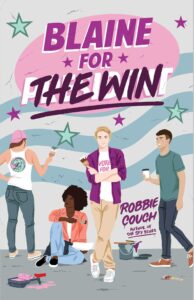 Blaine for the Win Robbie Crouch (12th April)
After being dumped so his boyfriend can pursue more "serious" guys, a teen boy decides to prove he can be serious, too, by running for senior class president in this joyful romp from the author of The Sky Blues.
High school junior Blaine Bowers has it all–the perfect boyfriend, a pretty sweet gig as a muralist for local Windy City businesses, a loving family, and awesome, talented friends. And he is absolutely, 100% positive that aforementioned perfect boyfriend–​senior student council president and Mr. Popular of Wicker West High School, Joey–is going to invite Blaine to spend spring break with his family in beautiful, sunny Cabo San Lucas.
Except Joey breaks up with him instead. In public. On their one-year anniversary.
Because, according to Joey, Blaine is too goofy, too flighty, too…unserious. And if Joey wants to go far in life, he needs to start dating more serious guys. Guys like Zach Chesterton.
Determined to prove that Blaine can be what Joey wants, Blaine decides to enter the running to become his successor (and beat out Joey's new boyfriend, Zach) as senior student council president.
But is he willing to sacrifice everything he loves about himself to do it?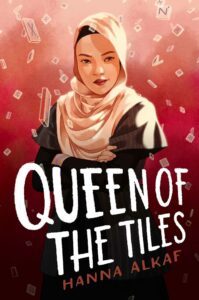 Queen of the Tiles by Hanna Alkaf (19th April)
CATALYST
13 points
noun: a person or thing that precipitates an event or change
When Najwa Bakri walks into her first Scrabble competition since her best friend's death, it's with the intention to heal and move on with her life. Perhaps it wasn't the best idea to choose the very same competition where said best friend, Trina Low, died. It might be even though Najwa's trying to change, she's not ready to give up Trina just yet.
But the same can't be said for all the other competitors. With Trina, the Scrabble Queen herself, gone, the throne is empty, and her friends are eager to be the next reigning champion. All's fair in love and Scrabble, but all bets are off when Trina's formerly inactive Instagram starts posting again, with cryptic messages suggesting that maybe Trina's death wasn't as straightforward as everyone thought. And maybe someone at the competition had something to do with it.
As secrets are revealed and the true colors of her friends are shown, it's up to Najwa to find out who's behind these mysterious posts—not just to save Trina's memory, but to save herself.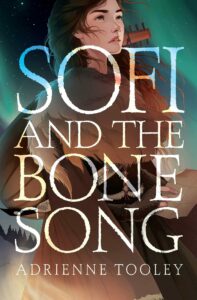 Sofi and the Bone Song by Adrienne Tooley (19th April)
Music runs in Sofi's blood.
Her father is a Musik, one of only five musicians in the country licensed to compose and perform original songs. In the kingdom of Aell, where winter is endless and magic is accessible to all, there are strict anti-magic laws ensuring music remains the last untouched art.
Sofi has spent her entire life training to inherit her father's title. But on the day of the auditions, she is presented with unexpected competition in the form of Lara, a girl who has never before played the lute. Yet somehow, to Sofi's horror, Lara puts on a performance that thoroughly enchants the judges.
Almost like magic.
The same day Lara wins the title of Musik, Sofi's father dies, and a grieving Sofi sets out to prove Lara is using illegal magic in her performances. But the more time she spends with Lara, the more Sofi begins to doubt everything she knows about her family, her music, and the girl she thought was her enemy.
As Sofi works to reclaim her rightful place as a Musik, she is forced to face the dark secrets of her past and the magic she was trained to avoid—all while trying not to fall for the girl who stole her future.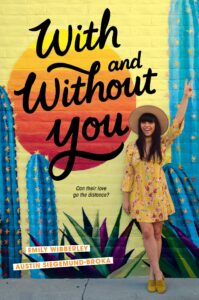 With and Without You by Austin Siegemund-Broka & Emily Wibberley (19th April)
If high school seniors Siena and Patrick were a superlative, they'd be Couple Most Likely to Marry. Three solid years of dating, and everyone agrees they're perfect for each other. But with college on the horizon, Siena begins to wonder whether staying together is the best idea. Does she really want to be tied down during the most transformative years of her life? So she makes a decision to break up with Patrick, convincing herself it's for the best. Though, before she can get the words out, he beats her to the punch: his family is moving. He'll be spending senior year in Austin. A thousand miles away. Caught off guard by the news, Siena agrees to stay with Patrick, believing their relationship will naturally fizzle out with time and distance. But over a series of visits throughout the school year, Siena begins to see a different side of Patrick–one that has her falling in love with him all over again.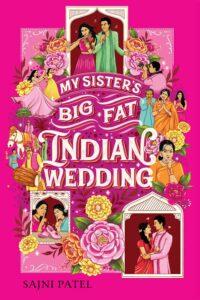 My Sister's Big Fat Indian Wedding by Sajni Patel (19th April)
Zurika Damani is a naturally gifted violinist with a particular love for hip hop beats. But when you're part of a big Indian family, everyone has expectations, and those certainly don't include hip hop violin. After being rejected by Juilliard, Zuri's last hope is a contest judged by a panel of top tier college scouts. The only problem? This coveted competition happens to take place during Zuri's sister's extravagant wedding week. And Zuri has already been warned, repeatedly, that she is not to miss a single moment.
In the midst of the chaos, Zuri's mom is in matchmaking mode with the groom's South African cousin Naveen—who just happens to be a cocky vocalist set on stealing Zuri's spotlight at the scouting competition. Luckily Zuri has a crew of loud and loyal female cousins cheering her on. Now, all she has to do is to wow the judges for a top spot, evade getting caught by her parents, resist Naveen's charms, and, oh yeah . . . not mess up her sister's big fat Indian wedding. What could possibly go wrong?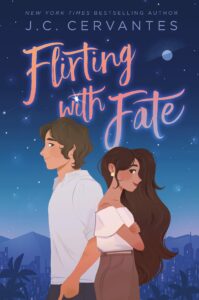 Flirting With Fate by J.C. Cervantes (19th April)
Ava Granados will never forgive herself for being late to her beloved nana's deathbed. But due to a flash flood that left Ava in a fender bender with a mysterious boy, she missed her grandmother's mystical blessing–one that has been passed between the women of her family upon death for generations.
Then Nana's ghost appears with a challenge from beyond the grave. As it turns out, Nana did give Ava a blessing, but it missed its target, landing with the boy from the night of the storm instead. Was it fate? Ava refuses to believe so. With the help of her sisters and Nana's rather bumbling spiritual guide, she's determined to reclaim her share of the family magic and set Nana free.
For guarded Ava, befriending some random boy is the last thing she wants to do. She's gotten along just fine protecting her heart–keeping people at a distance is a great way to ensure no one ever hurts you. But as Ava embarks on her mission to retrieve the lost blessing, she starts to wonder if getting close to thunderstorm boy is worth the risk.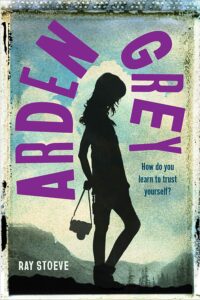 Arden Grey by Ray Stoeve (26th April)
Sixteen-year-old Arden Grey is struggling. Her mother has left their family, her father and her younger brother won't talk about it, and a classmate, Tanner, keeps harassing her about her sexuality—which isn't even public. (She knows she likes girls romantically, but she thinks she might be asexual.) At least she's got her love of film photography and her best and only friend, Jamie, to help her cope. Then Jamie, who is trans, starts dating Caroline, and suddenly he isn't so reliable. Arden's insecurity about their friendship grows. She starts to wonder if she's jealous or if Jamie's relationship with Caroline is somehow unhealthy—and it makes her reconsider how much of her relationship with her absent mom wasn't okay, too.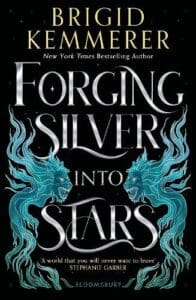 Forging Silver into Stars by Brigid Kemmerer (3rd May)
Tycho of Rillisk has been a lot of things: son and brother, stablehand, prisoner, soldier and friend to the king. Now, four years after Grey took the throne of Emberfall, Tycho has taken on a new role: courier and spy. As the only person the king can trust, Tycho carries secret messages back and forth between the kingdoms of Emberfall and Syhl Shallow.
But even though the war is over, peace still seems far away. A dangerous anti-magical faction is rising, and when Tycho discovers a plot to assassinate Grey and Queen Lia Mara, ruler of Syhl Shallow, he must fight for everything he believes in.
Nothing here is as it seems, and after a devastating betrayal, it becomes clear that the danger is only just beginning .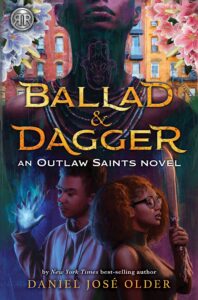 Ballad & Dagger by Daniel José Older (3rd May)
Almost sixteen years ago, Mateo Matisse's island homeland disappeared into the sea. Weary and hopeless, the survivors of San Madrigal's sinking escaped to New York.
While the rest of his tight-knit Brooklyn diaspora community dreams of someday finding a way back home, Mateo–now a high school junior and piano prodigy living with his two aunts (one who's alive, the other not so much)–is focused on one thing: getting the attention of locally-grown musical legend Gerval. Mateo finally gets his chance on the night of the Grand Fete, an annual party celebrating the blended culture of pirates, Cuban Santeros, and Sephardic Jews that created San Madrigal all those centuries ago.
But the evil that sank their island has finally caught up with them, and on the night of the celebration, Mateo's life is forever changed when he witnesses a brutal murder by a person he thought he knew.
Suddenly Mateo is thrust into an ancient battle that spans years and oceans. Deadly secrets are unraveled and Mateo awakens a power within himself–a power that not only links him to the killer but could also hold the key to unlocking the dark mystery behind his lost homeland.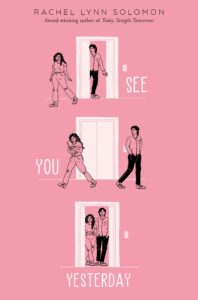 See You Yesterday by Rachel Lynn Solomon (3rd May)
Barrett Bloom is hoping college will be a fresh start after a messy high school experience. But when school begins on September 21st, everything goes wrong. She's humiliated by the know-it-all in her physics class, she botches her interview for the college paper, and at a party that night, she accidentally sets a frat on fire. She panics and flees, and when she realizes her roommate locked her out of their dorm, she falls asleep in the common room.
The next morning, Barrett's perplexed to find herself back in her dorm room bed, no longer smelling of ashes and crushed dreams. It's September 21st. Again. And after a confrontation with Miles, the guy from Physics 101, she learns she's not alone–he's been trapped for months.
When her attempts to fix her timeline fail, she agrees to work with Miles to find a way out. Soon they're exploring the mysterious underbelly of the university and going on wild, romantic adventures. As they start falling for each other, they face the universe's biggest unanswered question yet: what happens to their relationship if they finally make it to tomorrow?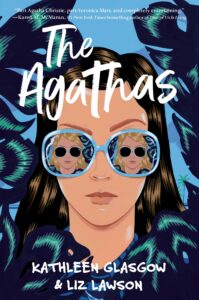 The Agathas by Kathleen Glasgow & Liz Lawson (3rd May)
When Alice Ogilvie ran away last summer, her disappearance was Castle Cove's biggest mystery. But then her ex-best friend Brooke Donovan vanishes. Initially dismissed as a copycat case, Alice suspects there is something darker at play.
Joined by outsider and unlikely investigative partner Iris Adams, Agatha Christie-obsessed Alice sets out to get to the bottom of what is really happening in Castle Cove. There are clues the police are ignoring and a list of suspects a mile long. But Alice and Iris have no idea just how many secrets their little town is hiding…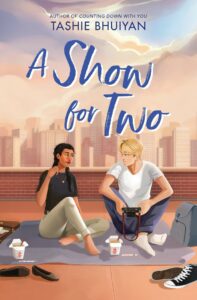 A Show for Two by Tashie Bhuiyan (10th May)
Mina Rahman has a plan for her future:
• Finally win the Golden Ivy student film competition
• Get into her dream school across the country
• Leave New York City behind once and for all
Mina's ticket to winning the competition falls into her lap when indie film star—and known heartbreaker—Emmitt Ramos enrolls in her high school under a secret identity to research his next role. When Mina sets out to persuade Emmitt to join her cause, he offers her a deal instead: he'll be in her short film…if she acts as a tour guide to help him with a photography contest.
As Mina ventures across the five boroughs with Emmitt by her side, the city she grew up in starts to look different and more like home than it ever has before. With the competition deadline looming, Mina's dreams—which once seemed impenetrable—begin to crumble, and she's forced to ask herself: Is winning worth losing everything?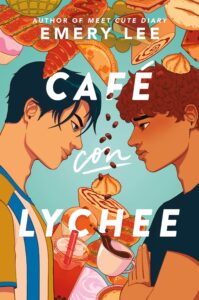 Café Con Lychee by Emery Lee (10th May)
Theo Mori and Gabriel Moreno have always been at odds. Their parents own rival businesses—an Asian American café and a Puerto Rican bakery—and Gabi's lack of coordination has cost their soccer team too many games to count.
Stuck in the closet and scared to pursue his own dreams, Gabi sees his parents' shop as his future. Stuck under the weight of his parents' expectations, Theo's best shot at leaving Vermont means first ensuring his parents' livelihood is secure.
So when a new fusion café threatens both shops, Theo and Gabi realize an unfortunate truth—they can only achieve their goals by working together to cook up an underground bakery operation and win back their customers. But can they put aside their differences long enough to save their parents' shops or will the new feelings between them boil over?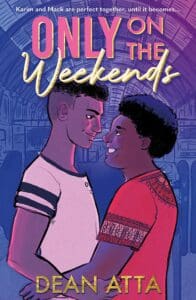 Only on the Weekends by Dean Atta (12th May)
Fifteen-year-old Mack is a hopeless romantic – he blames the films he's grown up watching. He has liked Karim for as long as he can remember, and is ecstatic when Karim becomes his boyfriend – it feels like love.
But when Mack's dad gets a job on a film in Scotland, Mack has to move, and soon he discovers how painful love can be. It's horrible being so far away from Karim, but the worst part is that Karim doesn't make the effort to visit. Love shouldn't be only on the weekends.
Then, when Mack meets actor Finlay on a film set, he experiences something powerful, a feeling like love at first sight. How long until he tells Karim – and when will his old life and new life collide?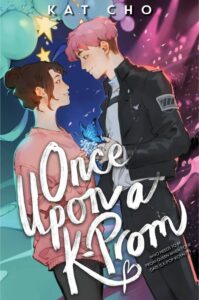 Once Upon a by K-Prom by Kat Cho (17th May)
What would you do if the world's biggest K-pop star asked you to prom? Perfect for fans of Jenny Han and Sandhya Menon, this hilarious and heartfelt novel brings the glamour and drama of the K-pop world straight to high school.
Elena Soo has always felt overshadowed. Whether by her more successful older sisters, her more popular twin brother, or her more outgoing best friend, everyone except Elena seems to know exactly who they are and what they want. But she is certain about one thing – she has no interest in going to prom. While the rest of the school is giddy over corsages and dresses, Elena would rather spend her time working to save the local community centre, the one place that's always made her feel like she belonged.
So when international K-pop superstar Robbie Choi shows up at her house to ask her to prom, Elena is more confused than ever. Because the one person who always accepted Elena as she is? Her childhood best friend, Robbie Choi. And the one thing she maybe, possibly, secretly wants more than anything? For the two of them to keep the promise they made each other as kids: to go to prom together. But that was seven years ago, and with this new K-pop persona, pink hair, and stylish clothes, Robbie is nothing like the sweet, goofy boy she remembers. The boy she shared all her secrets with. The boy she used to love.
Besides, prom with a guy who comes with hordes of screaming fans, online haters, and relentless paparazzi is the last thing Elena wants – even if she can't stop thinking about Robbie's smile… right?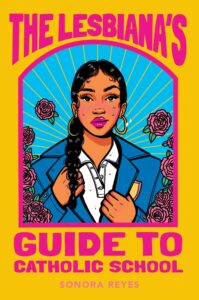 The Lesbiana's Guide to Catholic School by Sonora Reyes (17th May)
Sixteen-year-old Yamilet Flores prefers to be known for her killer eyeliner, not for being one of the only Mexican kids at her new, mostly white, very rich Catholic school. But at least here no one knows she's gay, and Yami intends to keep it that way.
After being outed by her crush and ex-best friend before transferring to Slayton Catholic, Yami has new priorities: keep her brother out of trouble, make her mom proud, and, most importantly, don't fall in love. Granted, she's never been great at any of those things, but that's a problem for Future Yami.
The thing is, it's hard to fake being straight when Bo, the only openly queer girl at school, is so annoyingly perfect. And smart. And talented. And cute. So cute. Either way, Yami isn't going to make the same mistake again. If word got back to her mom, she could face a lot worse than rejection. So she'll have to start asking, WWSGD: What would a straight girl do?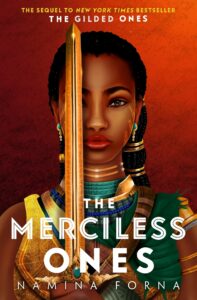 The Merciless Ones by Namina Forna (31st May)
It's been six months since Deka freed the goddesses in the ancient kingdom of Otera, and discovered who she really is… But war is waging across the kingdom, and the real battle has only just begun. For there is a dark force growing in Otera – a merciless power that Deka and her army must stop.
Yet hidden secrets threaten to destroy everything Deka has known. And with her own gifts changing, Deka must discover if she holds the key to saving Otera… or if she might be its greatest threat.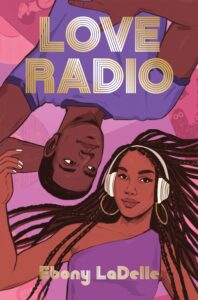 Love Radio by Ebony LaDelle (31st May)
Prince Jones is the guy with all the answers – or so it seems. After all, at seventeen, he has his own segment on Detroit's popular hip-hop show, Love Radio, where he dishes out advice to the brokenhearted. He's always dreamed of becoming a DJ and falling in love. But being the main caretaker for his mother, who has multiple sclerosis, and his little brother, means his dreams will stay just that and the only romances in his life are the ones he hears about from his listeners. Until he meets Dani Ford.
Dani isn't checking for anybody. She's focused on her plan: ace senior year, score a scholarship, and move to New York City to become a famous author. But her college essay keeps tripping her up and acknowledging what's blocking her means dealing with what happened at that party a few months ago. And that's one thing Dani can't do.
When the romantic DJ meets the ambitious writer, sparks fly. Prince is smitten, but Dani's not looking to get derailed. She gives Prince just three dates to convince her that he's worth falling for.
Three dates for the love expert to take his own advice, and just maybe change two lives forever.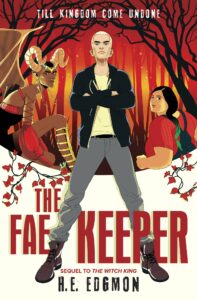 The Fae Keeper by H.E. Edgmon (31st May)
Two weeks after the door to Faery closed once more, Asalin is still in turmoil. Emyr and Wyatt are hunting Derek and Clarke themselves after having abolished the corrupt Guard, and are trying to convince the other kingdoms to follow their lead. But when they uncover the hidden truth about the witches' real place in fae society, it becomes clear the problems run much deeper than anyone knew. And this may be more than the two of them can fix.
As Wyatt struggles to learn control of his magic and balance his own needs with the needs of a kingdom, he must finally decide on the future he wants—before he loses the future he and Emyr are building…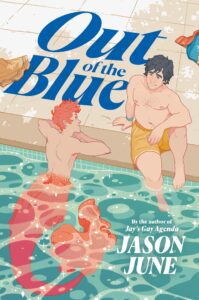 Out of the Blue by Jason June (31st May)
Crest is not excited to be on their Journey: the month-long sojourn on land all teen merfolk must undergo. The rules are simple: Help a human within one moon cycle and return to Pacifica to become an Elder—or fail and remain stuck on land forever. Crest is eager to get their Journey over and done with. Humans are disgusting. They've polluted the planet so much that there's a floating island of trash that's literally the size of a country.
In Los Angeles with a human body and a new name, Crest meets Sean, a human lifeguard whose boyfriend has recently dumped him. Crest agrees to help Sean make his ex jealous and win him back. But as the two spend more time together, and Crest's perspective on humans begins to change, they'll soon be torn between two worlds. And fake dating just might lead to real feelings . . .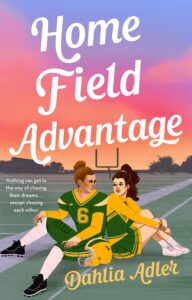 Home Field Advantage by Dahlia Adler (7th June)
Amber McCloud's dream is to become cheer captain at the end of the year, but it's an extra-tall order to be joyful and spirited when the quarterback of your team has been killed in a car accident. For both the team and the squad, watching Robbie get replaced by newcomer Jack Walsh is brutal. And when it turns out Jack is actually short for Jaclyn, all hell breaks loose.
The players refuse to be led by a girl, the cheerleaders are mad about the changes to their traditions, and the fact that Robbie's been not only replaced but outshined by a QB who wears a sports bra has more than a few Atherton Alligators in a rage. Amber tries for some semblance of unity, but it quickly becomes clear that she's only got a future on the squad and with her friends if she helps them take Jack down.
Just one problem: Amber and Jack are falling for each other, and if Amber can't stand up for Jack and figure out how to get everyone to fall in line, her dream may come at the cost of her heart.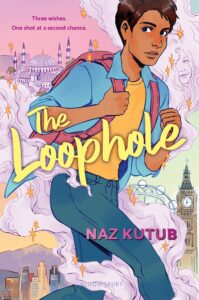 The Loophole by Naz Kutub (21st June)
Sy is a timid seventeen-year-old queer Indian-Muslim boy who placed all his bets at happiness on his boyfriend Farouk…who then left him to try and fix the world. Sy was too chicken to take the plunge and travel with him and is now stuck in a dead-end coffee shop job. All Sy can do is wish for another chance…. Although he never expects his wish to be granted.
When a mysterious girl slams into (and slides down, streaks of make-up in her wake) the front entrance of the coffee shop, Sy helps her up and on her way. But then the girl offers him three wishes in exchange for his help, and after proving she can grant at least one wish with a funds transfer of a million dollars into Sy's pitifully struggling bank account, a whole new world of possibility opens up. Is she magic? Or just rich? And when his father kicks him out after he is outed, does Sy have the courage to make his way from L. A., across the Atlantic Ocean, to lands he'd never even dreamed he could ever visit? Led by his potentially otherworldly new friend, can he track down his missing Farouk for one last, desperate chance at rebuilding his life and re-finding love?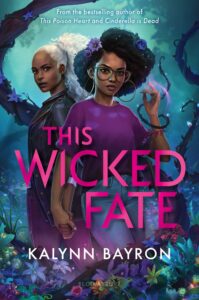 This Wicked Fate by Kalynn Bayron (21st June)
Briseis has one chance to save her mother, but she'll need to do the impossible: find the last fragment of the deadly Absyrtus Heart. If she is to locate the missing piece, she must turn to the blood relatives she's never known, learn about their secret powers, and take her place in their ancient lineage. Briseis is not the only one who wants the Heart, and her enemies will stop at nothing to fulfill their own ruthless plans. The fates tell of a truly dangerous journey, one that could end in more heartache, more death. Bolstered by the sisterhood of ancient magic, can Briseis harness her power to save the people she loves most?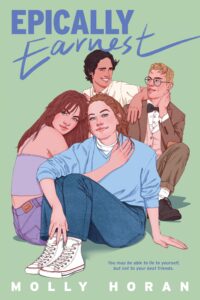 Epically Earnest by Molly Horan (21st June)
Jane Worthing's claim to fame is that she was one first viral internet sensations, dubbed #bagbaby–discovered as a one-year-old in an oversized Gucci bag by her adopted father in a Poughkeepsie train station. Now in her senior year of high school, Janey is questioning whether she wants to look for her bio family due to a loving, but deeply misguided push from her best friend Algie, while also navigating an all-consuming crush on his cousin, the beautiful, way-out-of-her-league Gwen Fairfax.
And while Janey's never thought of herself as the earnest type, she needs to be honest with her parents, Algie, Gwen, but mostly herself if she wants to make her life truly epic.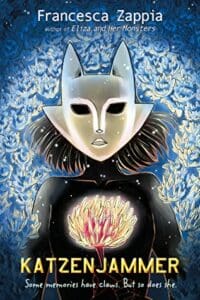 Katzenjammer by Francesca Zappia (28th June)
Cat lives in her high school. She never leaves, and for a long time her school has provided her with everything she needs. But now things are changing. The hallways contract and expand along with the school's breathing, and the showers in the bathroom run a bloody red. Cat's best friend is slowly turning into cardboard, and instead of a face, Cat has a cat mask made of her own hardened flesh.
Cat doesn't remember why she is trapped in her school or why half of them—Cat included—are slowly transforming. Escaping has always been the one impossibility in her school's upside-down world. But to save herself from the eventual self-destruction all the students face, Cat must find the way out. And to do that, she'll have to remember what put her there in the first place.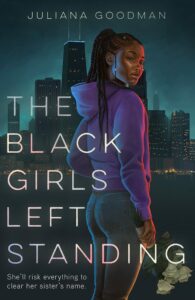 The Black Girls Left Standing by Juliana Goodman (28th June)
Sixteen-year-old Beau Willet has dreams of being an artist and one day leaving the Chicago projects she's grown up in. But after her older sister, Katia, is killed by an off-duty police officer, Beau knows she has to clear her sister's name by finding the only witness to the murder; Katia's no-good boyfriend, Jordan, who has gone missing. If she doesn't find him and tell the world what really happened, Katia's death will be ignored, like the deaths of so many other Black women who are wrongfully killed.
With the help of her friend, Sonnet, Beau sets up a Twitter account to gather anonymous tips. But the more that Beau finds out about her sister's death, the more danger she finds herself in. And with a new relationship developing with her childhood friend, Champion, and the struggle to keep her family together, Beau is soon in way over her head. How much is she willing to risk to clear her sister's name and make sure she's not forgotten?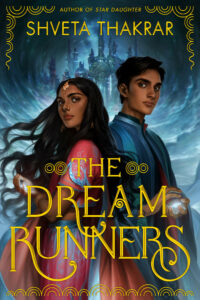 The Dream Runners by Shveta Thakrar (28th June)
Seven years ago, Tanvi was spirited away to the subterranean realm of Nagalok, where she joined the ranks of the dream runners: human children freed of all memory and emotion, charged with harvesting mortal dreams for the consumption of the naga court.
Venkat knows a different side of Nagalok. As apprentice to the influential Lord Nayan, he shapes the dream runners' wares into the kingdom's most tantalizing commodity. And Nayan has larger plans for these mortal dreams: with a dreamsmith of Venkat's talent, he believes he can use them to end a war between nagas and their ancient foe, the garudas.
But when one of Tanvi's dream harvests goes awry, she begins to remember her life on Earth. Panicked and confused, she turns to the one mortal in Nagalok who can help: Venkat. And as they search for answers, a terrifying truth begins to take shape—one that could turn the nagas' realm of dreams into a land of waking nightmare.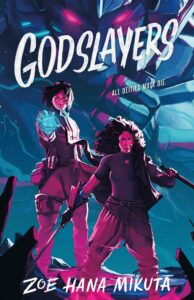 Godslayers by Zoe Hana Mikuta (28th June)
The Gearbreakers struck a devastating blow against Godolia on Heavensday, but the cost of victory has been steep. Months later, the few rebels who've managed to escape the tyrannical empire's bloody retribution have fled to the mountains, hunted by the last Zenith–Godolia's only surviving leader.
Eris has been held prisoner since the attack on the capital city, which almost killed her. And she begins to wish it had when she discovers Sona–the girl she loves, the girl she would tear down cities for–also survived, only to be captured and corrupted by the Zenith. The cybernetic brainwashing that Sona has forcibly undergone now has her believing herself a loyal soldier for Godolia, and Eris' mortal enemy.
With the rebellion shattered and Godolia moving forward with an insidious plan to begin inducting Badlands children into a new Windup Pilot program, the odds have never been more stacked against the Gearbreakers. Their last hope for victory will depend on whether Eris and Sona can somehow find their way back to each other from opposite sides of a war…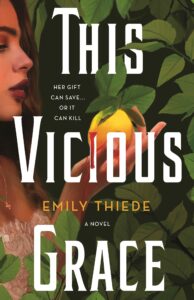 This Vicious Grace by Emily Thiede (28th June)
Three weddings. Three funerals. Alessa's gift from the gods is supposed to magnify a partner's magic, not kill every suitor she touches.
Now, with only weeks left until a hungry swarm of demons devours everything on her island home, Alessa is running out of time to find a partner and stop the invasion. When a powerful priest convinces the faithful that killing Alessa is the island's only hope, her own soldiers try to assassinate her.
Desperate to survive, Alessa hires Dante, a cynical outcast marked as a killer, to become her personal bodyguard. But as rebellion explodes outside the gates, Dante's dark secrets may be the biggest betrayal. He holds the key to her survival and her heart, but is he the one person who can help her master her gift or destroy her once and for all?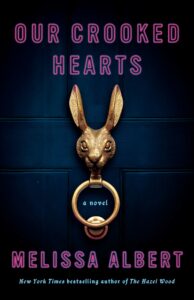 Our Crooked Hearts by Melissa Albert (28th June)
The suburbs, right now . . .
Seventeen-year-old Ivy's summer break kicks off with an accident, a punishment, and a mystery: a stranger whose appearance in the middle of the road, in the middle of the night, heralds a string of increasingly unsettling events. As the days pass, Ivy grapples with eerie offerings, corroded memories, and a secret she's always known–that there's more to her mother than meets the eye.
The city, back then . . .
Dana has always been perceptive. And the summer she turns sixteen, with the help of her best friend and an ambitious older girl, her gifts bloom into a heady fling with the supernatural. As the trio's aspirations darken, they find themselves speeding toward a violent breaking point.
Years after it began, Ivy and Dana's shared story will come down to a reckoning among a daughter, a mother, and the dark forces they never should've messed with.