Brigid Kemmerer talks Robin Hood meets the pandemic in Defy The Night
Defy The Night is an action packed, engrossing and thrilling brand new series
This post is sponsored by Bloomsbury UK.
Bookworms rejoice as Brigid Kemmerer is back again to fill your hearts with fantasy and more. Defy The Night centres around a kingdom divided by corruption, the prince desperately holding it together, and the girl who will risk everything to bring it crashing down. We got the chance to sit down with Brigid and find out a bit more behind her latest release.
Hi Brigid, it's so lovely to have you on the site again today to celebrate the release of your new YA fantasy novel, Defy the Night. How have you been?
I've been great! It's lovely to be back, talking to you about a new book! Thank you so much for having me!
For those just hearing about Defy the Night, how would you best sell it to them using just one sentence?
Robin Hood meets the pandemic! This book is full of brave outlaws, rebellious royals, wicked villains, and a plucky heroine who relies on her brain to make things better for the people around her.
Which characters from your previous books do you think Tessa and Corrick would get on with the best and worst?
This is such a fun question! I'll go with the Cursebreaker series. I think Tessa and Harper would be great friends. Corrick and Rhen would compete at absolutely everything, but they'd be friendly rivals. I think Corrick and Grey would hate each other. Harristan and Grey would probably get along really well, in a quiet, reserved sort of way.
With that in mind, which of the characters, including those from Defy the Night, do you think you would get on with best and worst?
I think Quint, from Defy the Night, would be a ton of fun to hang out with. I think Lilith, from the Cursebreaker series, would probably be the worst.
Both Defy the Night and your last YA trilogy, the Cursebreakers, are YA fantasies. What is it about this genre you love writing so much?
YA fantasies really allow us to take a deep dive into challenging topics and present them to readers in an accessible way. We can explore global themes like corruption and war and violence—and show characters finding hope and peace and victory along the way.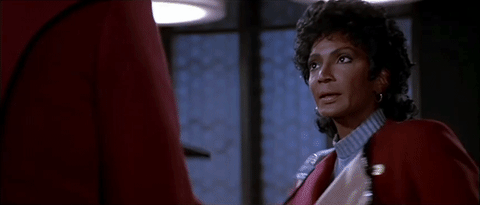 What was is like diving into the kingdom of Kandala and its characters after having lived in the world of The Cursebreakers series for so long?
I loved it! The Cursebreaker series feels very medieval in my head (castles and swords and horses, yay!), while Kandala is a bit more pre-industrial (steam engines and early electricity and indoor plumbing, yay!).
Have you read any 2021 YA fantasy releases you consider a must-read for fans of your work?
I absolutely loved Once Upon a Broken Heart by Stephanie Garber.
Defy the Night is going to leave readers wanting more ASAP… Is there anything you can share with us as to what we might expect from book two to keep us going until its release?
Oooh, I can't share much yet, but I can promise readers that I have more twists and surprises in store! I've also teased on social media that I've been doing a lot of research into seafaring ships and pirates, so stay tuned…
Brigid's Defy The Night is available to buy everywhere now. Fancy grabbing a copy? Click here.