270+ must read 2021 YA book releases
Bring on the new year and new books.
This post contains affiliate links, which means United By Pop receives a percentage if you make a purchase using these links. Thank you for supporting the brands that support this blog.
Truth be told, we could write page after page about how excited we are about the YA book releases for 2021. A new year filled with new stories to lose ourselves in, worlds to explore, adventures to embark on and characters to fall head over heels in love with makes for countless potentially life changing reading experiences, which is something truly magical.
However, instead of getting emotional about the endless possibilities these's 270+ upcoming titles hold, we're going to let them talk for themselves because after all, it's the books we're all here for,  just as they're always here for us.
---

Happily Ever Afters by Elise Bryant (5th January) – Pitched as Jane the Virgin meets To All the Boys I've Loved Before, Elise Bryant has clearly written the rom-com of all our rom-com dreams. Buy here
The Quantum Weirdness of the Almost-Kiss by Amy Noelle Parks (5th January) – This childhood-best-friends-to-lovers romance between an anxious mathematician and the boy who's almost kissed her 17 times is giving us some major rom-com movie vibes. Buy here
Lore by Alexandra Bracken (5th January) – This basically sounds like a Greek mythological The Hunger Games set in NYC so of course we're 100% into it. Buy here
Be Dazzled by Ryan La Sala (5th January) – "Project Runway goes to Comic Con in an epic queer love story about creativity, passion, and finding the courage to be your most authentic self."  Buy here
Influence by Sara Shepard & Lilia Buckingham (5th January) – Accidental viral fame + the competitive world of internet stars = the recipe for a drama filled YA read. Buy here

One of the Good Ones by Maika Moulite & Maritza Moulite (5th January) – Pitched as The Hate U Give meets Get Out  and set during the aftermath of the suspicious killing of a teen social activist, we have no doubt this exploration of prejudice and police brutality is going to pack a powerful punch. Buy here
Roman & Jewel by Dana L. Davis (5th January) – When a blurb starts with the question "If Romeo and Juliet got the Hamilton treatment…who would play the leads?" you know you're in for something special. Buy here
You Have a Match by Emma Lord (5th January) – Summer camps, secrets and long long sisters? Sign us up. Buy here
When You Look Like Us by Pamela N. Harris (5th January) – "A boy must take up the search for his sister when she goes missing from a neighborhood where black girls' disappearances are too often overlooked."  Buy here
A Vow So Bold and Deadly by Brigid Kemmerer (12th January) – Brigid Kemmerer's Cursebreakers trilogy comes to a close in this highly anticipated finale. Buy here

The Meet-Cute Project by Rhiannon Richardson (12th January) –  "A story of a teen girl who will do whatever it takes to find a date for her sister's wedding" Buy here
Concrete Rose by Angie Thomas (12th January) – Angie Thomas takes us back to Garden Heights seventeen years before the events of The Hate U Give in what's set to be a poignant and power exploration of Black boyhood and manhood. Buy here
Chlorine Sky by Mahogany L. Browne (12th January) – "A novel in verse about an African-American teen dealing with fractured friendships, first romances, and her own empowering coming-of-age." Buy here
We Free the Stars by Hafsah Faizal (12th January) – We Hunt the Flame fans can rejoice as we reunite with Zafira and Nasir in this epic sequel. Buy here
Every Single Lie by Rachel Vincent (12th January) – "In this gripping YA novel about social media bullying and half-truths, one girl's discovery of a dead baby in her high school locker room rocks an entire community." Buy here

Angel of Greenwood by Randi Pink (12th January) – "A historical YA novel that takes place during the Greenwood Massacre of 1921, in an area of Tulsa, OK, known as the Black Wall Street." Buy here
Last Night at the Telegraph Club by Malinda Lo (19th January) – You can always count on Malinda Lo's books for wonderful f/f representation and her newest story of love and duty set in San Francisco's Chinatown during the Red Scare is bound to be no different. Buy here
Your Corner Dark by Desmond Hall (19th January) – A "searing and gritty debut novel that takes an unflinching look at the harsh realities of gang life in Jamaica and how far a teen is willing to go for family." Buy here
A Complicated Love Story Set in Space by Shaun David Hutchinson (19th January) – "Black Mirror meets What If It's Us in this gripping, romantic, and wildly surprising novel about two boys lost in space trying to find their way home." Buy here
This Will Be Funny Someday by Katie Henry (19th January) – Following a sixteen-year-old Izzy after she accidentally stumbles into the world of stand-up comedy, we're definitely YA some The Marvelous Mrs. Maisel vibes. Buy here

Don't Tell a Soul by Kirsten Miller (26th January) – A YA modern day Rebecca about a new girl in an old town filled with dark secrets that might just kill her. Yes please… Buy here
The Girl's I've Been by Tess Sharpe (26th January) – This thriller follows the daughter of a con artist who is taken hostage in a bank heist, so… yeah, we're more than a little bit into it. Buy here
Wings of Ebony by J. Elle (26th January) – "A Black teen from Houston has her world upended when she learns about her godly ancestry–and with evil sinking its claws into humans and gods alike, she'll have to unearth the magic of her true identity to save both her worlds." Buy here
The Knockout by Sajni Patel (26th January) – "A rising star in Muay Thai figures out what (and who) is worth fighting for." Buy here

The Project by Courtney Summers (2nd February) – Courtney Summers' books have a sneaky way of taking over our TBR's but when that book is about aspiring young journalist determined to save her sister from a cult, we're prepared for it to take over our lives as well. Buy here
Fat Chance, Charlie Vega by Crystal Maldonado (2nd February) – We're always the first in line for new books following journeys of body acceptance, fat positivity and self love, so we couldn't be more excited about this if we tried. Buy here
The Obsession by Jesse Q. Sutanto (2nd February) – With one early reviewer describing this as "You" meets "Pretty Little Liars" with a little Weeds and Killing Eve vibes!" , we have a feeling this is going to hit the spot for many YA thriller fans. Buy here
Muted by Tami Charles (2nd February) – "Inspired by true events, Muted is a fearless exploration of the dark side of the music industry, the business of exploitation, how a girl's dreams can be used against her — and what it takes to fight back." Buy here
All the Tides of Fate by Adalyn Grace (2nd February) – The anticipated conclusion to the magical All the Stars and Teeth duology is hitting shelves in 2021. Buy here

Muse by Brittany Cavallaro (2nd February) – "An alternate history American monarchy where a girl grapples for control of her own life in the middle of a looming war." Buy here
This Golden Flame by Emily Victoria (2nd February) – This aro-ace #OwnVoices  novel is set in a world where runes have the power to unleash monsters and sounds like a fantasy we all need on our shelves asap. Buy here
Home is Not a Country by Safia Elhillo (2nd February) – "A mesmerizing novel in verse about family, identity, and finding yourself in the most unexpected places." Buy here
Love is a Revolution Reneé Watson (2nd February) – Reneé Watson will forever be one of our go-to YA authors, so it's no surprise that her newest novel about the importance of showing radical love to the people in your life, including to yourself, has found itself at the top of our 2021 TBR. Buy here
This is Not the Jess Show by Anna Carey (2nd February) – "A fast-paced, mind-bending YA thriller packed with '90s pop culture references and perfect for fans of Black Mirror." Buy here

Yesterday is History by Kosoko Jackson (2nd February) – "A romantic, heart-felt, and whimsical novel about letting go of the past, figuring out what you want in your future, and staying in the moment before it passes you by." Buy here
A Taste for Love by Jennifer Yen (2nd February) – Give us all the foodie rom-coms please and thank you. Buy here
All Our Hidden Gifts by Caroline O'Donoghue (4th February) – "Maeve's strangely astute tarot readings make her the talk of the school, until a classmate draws a chilling and unfamiliar card—and then disappears." Buy here
The Iron Raven by Julie Kagawa (9th February) – "Infamous prankster Puck finally has a chance to tell his story and stand with allies new and old to save Faery and the world." Buy here
The Electric Kingdom by David Arnold (9th February) – We're not sure when this intriguing story about a deadly Fly Flu sweeping the world was written but talk about timely! Buy here

Stormbreak by Natalie C. Parker (9th February) – Natalie C. Parker's brilliant pirate fantasy trilogy comes to an epic conclusion in 2021. Buy here
A Pho Love Story by Loan Le (9th February) – Pitched as "When Dimple Met Rishi meets Ugly Delicious" following two Vietnamese-American teens who "fall in love and must navigate their newfound relationship amid their families' age-old feud about their competing, neighbouring restaurants" it's safe to say we'd like this rom-com now please. Buy here
The Gilded Ones by Namina Forna (9th February) – Set in a West African-inspired world where girls are outcasts by blood and warriors by choice, this is the beginning of new fantasy trilogy we have no doubt is going to blow us all away. Buy here
As Far As You'll Take Me by Phil Stamper (9th February) – With travel, music, discussions surrounding mental health, sexuality, religion and toxic relationships (of all kinds) this is an LGBTQIA+ contemporary set to toy with all of our emotions. Buy here
We Are the Ashes, We Are the Fire by Joy McCullough (9th February) – "A new contemporary YA novel in prose and verse about a girl struggling with guilt and a desire for revenge after her sister's rapist escapes with no prison time." Buy here

Amelia Unabridged by Ashley Schumacher (16th February) – If a book about the power of books sounds like, well… your kind of book, look no further. Buy here
Renegade Flight by Andrea Tang (16th February) – Set fifteen years after Rebelwing, a new generation of young pilots challenge corruption, competition and dangerous mechs as they set out to redefine what it means to be a revolutionary. Buy here
Reaper of Souls by Rena Barron (18th February) – Kingdom of Souls fans need wait no longer because book two in this rich fantasy trilogy is heading your way. Buy here
Like Home by Louisa Onomé (23rd February) – Let's be real, we've all been pumped for this story about "a girl whose life is turned upside down after one local act of vandalism throws both her relationships and neighbourhood into turmoil", since  the moment it was announced. Buy here
Some Other Now by Sarah Everett (23rd February) – Truth be told, this was an instant TBR must have the moment it was described a This Is Us for teens. Buy here

A Dark and Hollow Star by Ashley Shuttleworth (23rd February) – "An urban fantasy set in the magical underworld of Toronto that follows a queer cast of characters racing to stop a serial killer whose crimes could expose the hidden world of faeries to humans"? Count. Us. In. Buy here
The Initial Insult by Mindy McGinnis (23rd February) – A YA thriller inspired by Edgar Allen Poe about an unravelling friendship described as a "dark, propulsive mystery" . Yeah… it sounds pretty great. Buy here
The Valley and the Flood by Rebecca Mahoney (23rd February) – "An immersive and captivating novel about magical places, found family, the power of grief and memory, and the journey toward reconciling who you think you've become with the person you've been all along." Buy here
Prepped by Bethany Mangle (23rd February) – Following a teen raised in a doomsday community who plots her escape with the boy from the bunker next door, this couldn't sound more entertaining read if it tried. Buy here
Mazie by Melanie Crowder (23rd February) – "An eighteen-year-old aspiring actress trades in starry Nebraska skies for the bright lights of 1950s Broadway." Buy here

Once Upon a Quinceañera by Monica Gomez-Hira (2nd March) – Described as being "perfect for fans of Jenny Han and Jane the Virgin" and featuring summers of late-night dancing, broken hearts, second chances, and telenovela twists, this is undoubtably going to be a rom-com must read. Buy here
I Think I Love You by Auriane Desombre (2nd March) – This rom-com following two girls competing to win a first-prize trip to a film festival in Los Angeles is a must read for all the rivals-to-lovers fans out there (and we know there are a lot of you). Buy here
Firekeeper's Daughter by Angeline Boulley (2nd March) – We're always up for a heart pounding thriller and this story of "a Native teen who must root out the corruption in her community"  sounds like it's going to be just that and we can't wait. Buy here
Down Comes the Night by Allison Saft (2nd March) – We can all agree that a book featuring "two enemies trapped inside a crumbling mansion, with no escape from the monsters within" is going to be a great time, right?… Buy here
Yolk by Mary H.K. Choi (2nd March) – We can always count on Mary to rock our bookish world and this story of "two estranged sisters switching places and committing insurance fraud to save one of their lives" couldn't sound more perfect. Buy here

The Castle School (For Troubled Girls) by Alyssa B. Sheinmel (2nd March) – "An emotional story of a grieving teenager sent to a boarding school that is nothing like she expected." Buy here
The Theft of Sunlight by Intisar Khanani (4th March) – The companion sequel to Thorn promises to "pull readers into a lush and stunning world where nothing–and no one–can be trusted" and we're more than ready to let it. Buy here
Infinity Reaper by Adam Silvera (4th March) – Infinity Reaper picks up right where the Infinity Son ended – Emil has been stabbed with an infinity-ender blade and Brighton has drunk the Reaper's Blood potion. Buy here
Fragile Remedy by Maria Ingrande Mora (9th March) – A sci-fi dystopian featuring a misfit gang of scavengers and a 16-year-old genetically engineered medical surrogate facing a decision to save himself or the life of the boy he loves. Buy here
Sweet & Bitter Magic by Adrienne Tooley (9th March) – "A witch cursed to never love meets a girl hiding her own dangerous magic, and the two strike a dangerous bargain to save their queendom" in this debut F/F fantasy. Buy here
Ravage the Dark by Tara Sim (9th March) – The gender swapped The Count of Monte Cristo duology closes with this finale filled with galas, trickery and heists. Buy here

It's Kind of a Cheesy Love Story by Lauren Morrill (9th March) – We heard pizza and rom-com, so of course we're now officially hungry for this book (and pizza). Buy here
Pride and Premeditation by Tirzah Price (9th March) – I mean… have you read that title?  Yeah. We need this murder mystery Pride & Prejudice retelling yesterday. Buy here
American Betiya by Anuradha D. Rajurkar (9th March) – "A powerful story of a young artist grappling with first love, family boundaries, and the complications of a cross-cultural relationship." Buy here
Can't Take That Away by Steven Salvatore (9th March) – We need story of a genderqueer aspiring musician fighting back against discrimination and injustice from their closed-minded school administration in our lives asap. Buy here
When We Were Infinite by Kelly Loy Gilbert (9th March) – A "romantic drama about the secrets we keep, from each other and from ourselves." Buy here

Phoenix Flame by Sara Holland (11th March) – The wait for this Havenfall may have been a painful one but it will be undoubtedly worth it. Buy here
Perfect on Paper by Sophie Gonzales (11th March) – We adored Sophie's 2020 debut and this story of a bisexual girl who gives anonymous love advice to her classmates is hired by the hot guy to help him get his ex back sounds just as fantastic! Buy here
The Cost of Knowing by Brittney Morris (11th March) – "A gripping novel, about brothers, grief, and what it means to be a young Black man in America."  Buy here
The Descent of the Drowned by Ana Lal Din (15th March) – A Pre-Islamic Arabian mythology inspired tale of power, identity, redemption, and what it takes to hold on to one's humanity in the face of devastation set in a colonised Indo-Persian world. Buy here
The Mirror Season by Anna-Marie McLemore (16th March) – "When two teens discover that they were both sexually assaulted at the same party, they develop a cautious friendship through her family's possibly-magical pastelería, his secret forest of otherworldly trees, and the swallows returning to their hometown." Buy here

On This Unworthy Scaffold by Heidi Heilig (16th March) – The conclusion to the Shadow Players trilogy promises to take us to new continents, introduce us to new gods and fling us into the middle of palace riots and political intrigue. Buy here
That Way Madness Lies edited by Dahlia Adler (16th March) – Putting a modern spin on William Shakespeare's celebrated classics written by 15 acclaimed authors, this is a must for anthology lovers. Buy here
A Queen of Gilded Horns by Amanda Joy (16th March) – Eva and Isa must find a way to work together if they want to save their kingdom in the thrilling conclusion to the A River of Royal Blood duology. Buy here
Our Last Echoes by Kate Alice Marshall (16th March) – A supernatural thriller following one girl's hunt for the truth about her mother's disappearance, featuring an eerie collection of found documents and written confessionals? NEED. Buy here
Bruised by Tanya Boteju (23rd March) – Sporty YA novels have our heart and it sounds like this story of a teen navigating first love, identity, and grief when she finds herself immersed herself in the world of roller derby will be no exception. Buy here

Lost in the Never Woods by Aiden Thomas (23rd March) – An LGBTQIA+ mystery retelling of Peter Pan written by one of our favourite 2020 debut authors? YES PLEASE. Buy here
She's Too Pretty to Burn by Wendy Heard (30th March) – A sapphic thriller reimagining of The Picture of Dorian Gray that's about to grip all of our hearts. Buy here
With You All the Way by Cynthia Hand (30th March) – An "exploration of family relationships, romantic relationships, and everything in between." Buy here
Rule of Wolves by Leigh Bardugo (30th March) – It's time to mentally, emotionally and physically prepare to say goodbye to the King of Scars duology. Buy here
House of Hollow by Krystal Sutherland (6th April) – "A dark, twisty modern fairytale where three sisters discover they are not exactly all that they seem and evil things really do go bump in the night." Buy here

Blessed Monsters by Emily A. Duncan (6th April) – The time has come for the shocking conclusion of the Something Dark and Holy trilogy. Buy here
Somewhere Between Bitter and Sweet by Laekan Zea Kemp (6th April) – Exploring first love, familial expectations, mental health, the power of food, and finding where you belong, this Latinx story sounds truly wonderful. Buy here
Zara Hossain Is Here by Sabina Khan (6th April) – "Zara's family has waited years for their visa process to be finalised so they can officially become US citizens. But it only takes one moment for that dream to come crashing down around them." Buy here
Kisses and Croissants by Anne-Sophie Jouhanneau (6th April) – A Parisian romance about an American ballerina and a charming French boy? Oui s'il vous plait! Buy here
The Infinity Courts by Akemi Dawn Bowman (6th April) – We <3 Akemi's contemporaries but this sci-fi about a teen navigating an afterlife in which she must defeat an AI entity intent on destroying humanity sounds equally INCREDIBLE. Buy here

The Sky Blues by Robbie Couch (6th April) – "Sky's small town turns absolutely claustrophobic when his secret promposal plans get leaked to the entire school." Buy here
Victories Greater Than Death by Charlie Jane Anders (13th April) – A thrilling sci-fi  set against an intergalactic war perfect for Star Wars and Doctor Who fans. Buy here
The Prison Healer by Lynette Noni (13th April) – Elemental trials, an incurable plague, a rebel Queen and a prison healer come together in book one of this dark new fantasy trilogy. Buy here
Between Perfect and Real by Ray Stoeve (13th April) – We have no doubt this story of a trans boy finding his voice and self whilst playing Romeo in Romeo & Juliet is going to be very important to a lot of people. Buy here
Destination Anywhere by Sara Barnard (15th April) – A teen's one-way trip away from her life slowly reveals what made her leave it all behind. Buy here
The Last Girl by Goldy Moldavsky (15th April) – Scream meets Gossip Girl in this thriller about a horror obsessed secret club of students hunting down the very real monster in their midst. Buy here

Witches Steeped in Gold by Ciannon Smart (20th April) – This Jamaican-inspired fantasy about two enemy witches entering into a deadly alliance to take down a common enemy is said to featured "the twisted cat-and-mouse of Killing Eve" and we're already 100% invested. Buy here
Kate in Waiting by Becky Albertalli (20th April) – Becky Albertalli + musical theatre + friendship + a love triangle = the rom-com we all deserve. Buy here
These Feathered Flames by Alexandra Overy (20th April) – A "queer #ownvoices retelling of "The Firebird," a Russian folktale." Buy here
The Key to You and Me by Jaye Robin Brown (20th April) – An #ownvoices F/F romance between a former Olympic horseback rider her her driving instructor. Buy here
The Forest of Stolen Girls by June Hur (20th April) – "After her father vanishes while investigating the disappearance of 13 young women, a teen returns to her secretive hometown to pick up the trail in this second YA historical mystery." Buy here

She Drives Me Crazy by Kelly Quindlen (20th April) – This F/F rom-com features enemies-to-lovers AND fake dating. You truly couldn't ask for more. Buy here
What's Not to Love by Emily Wibberley & Austin Siegemund-Broka (20th April) – "An academic enemies-to-lovers YA with all the nerdy drama, high school antics, and heartpounding romance of the Netflix original series Never Have I Ever." Buy here
In Deeper Waters by F.T. Lukens (20th April) – A young prince must rely on a mysterious stranger to save him when he is kidnapped during his coming-of-age tour in this M/M fantasy. Buy here
Lycanthropy and Other Chronic Illnesses by Kristen O'Neal (27th April) – We're so excited to see more chronic illness representation in the world of YA with this story of a teen living whose Lyme disease diagnosis sends her back home to her family during her sophomore year at Stanford. Buy here
Anna K: Away by Jenny Lee (27th April) – The characters of Anna K: A Love Story deal with the fallout from the death and scandals of the previous summer. Buy here

Sunkissed by Kasie West (4th May) – Avery discovers that spending the summer at a remote family camp isn't as bad as she imagined and that falling in love is filled with heartache. Buy here
Counting Down With You by Tashie Bhuiyan (4th May) – "A reserved Bangladeshi teenager has twenty-eight days to make the biggest decision of her life after agreeing to fake date her school's resident bad boy." Buy here
Luck of the Titanic by Stacey Lee (4th May) – Stacey Lee is the Queen of historical fiction and this story of twin British – Chinese acrobats traveling aboard the Titanic on its ill fated maiden voyage sounds absolutely superb. Buy here
Meet Cute Diary by Emery Lee (4th May) – According to the authors twitter thread, this rom-com features fake dating, meet cutes, hate to love, forced proximity, a happily ever after, platonic love, siblings, gender exploration, dad jokes and that coffee shop aesthetic. Hence why we're counting down the days until its release. Buy here 
Sunny G's Series of Rash Decisions by Navdeep Singh Dhillon (4th May) – "A prom-night romantic-comedy romp about a Sikh teen's search for love and identity." Buy here
All Kinds of Other by James Sie (4th May) – A "coming-of-age love story, two boys—one who is cis and one who is trans—have been guarding their hearts to protect themselves, until their feelings for each other give them a reason to stand up to their fears." Buy here

The Ones We're Meant to Find by Joan He (4th May) – If the gripping blurb for this sci-fi thriller wasn't enough to put it at the top of your TBR, what is arguably one of the most beautiful book covers of all time definitely is. Buy here
Blade of Secrets by Tricia Levenseller (4th May) – "A teenage blacksmith with social anxiety accepts a commission from the wrong person and is forced to go on the run to protect the world from the most powerful magical sword she's ever made." Buy here
Indivisible by Daniel Aleman (4th May) – This story Mexican American teen's fight to keep his family together while his parents face deportation from the United States sounds phenomenal and heartachingly timely. Buy here
Excuse Me While I Ugly Cry by Joya Goffney (4th May) – "The story of an overly enthusiastic list maker who is blackmailed into completing a to-do list of all her worst fears." Buy here
Cool for the Summer by Dahlia Adler (11th May) – Not only does this follow an aspiring romance author (yay books about writers) with a plot that's sending us possible Grease vibes and according to the author, it's about "how compulsory heterosexuality often leads to bi girls figuring it out late" and so we're all in. Buy here

Son of the Storm Suyi Davies Okungbowa (11th May) – "A young scholar's ambition threatens to reshape an empire determined to retain its might in this epic tale of violent conquest, buried histories, and forbidden magic." Buy here
Where the Rhythm Takes You by Sarah Dass (11th May) – A Tobago set second chance romance between childhood best friends (one of whom moved to LA and is now in a Grammy nominated band) inspired by Persuasion? YESSSS! Buy here
From Little Tokyo, With Love by Sarah Kuhn (11th May) – According to the author, this is "about an angry half-Japanese girl who doesn't believe in happy endings — until she gets swept into her own modern fairy tale." *heart eyes* Buy here
Illusionary by Zoraida Córdova (11th May) – Have we spent the past year desperately pining for this book whilst reliving the last moments of Incendiary over and over again in hopes that will make the sequel arrive sooner? Maybe…. Buy here
Baby & Solo by Lisabeth Posthuma (11th May) – "Joel's new job at the video store is just what the therapist ordered. But what happens if the first true friend he's made in years finds out about What Was Wrong With Him?" Buy here

Lucky Girl by Jamie Pacton (11th May) – When a teen learns exactly what money can and can't fix after she wins 58,643,129 in the lotto jackpot. Buy here
The Yearbook by Holly Bourne (13th May) – The Perks of Being a Wallflower meets Mean Girls? Bring on the high school drama. Buy here
In the Ravenous Dark by A.M. Strickland (18th May) – "A pansexual bloodmage reluctantly teams up with an undead spirit to start a rebellion among the living and the dead." Buy here
Off The Record by Camryn Garrett (18th May) – "The behind-the-scenes access of Almost Famous meets the searing revelations of #metoo in this story of a teen journalist who uncovers the scandal of the decade." Buy here
It Goes Like This by Miel Moreland (18th May) – With a (now world-famous) middle school formed queer pop band, childhood-sweethearts-to-enemies-(???), secret online fangirling and ex-best-friends forced back together by their love for their home town, we already can't get enough of this. Buy here

Made in Korea by Sarah Suk (18th May) – "Two entrepreneurial Korean American teens butt heads—and maybe fall in love—while running competing Korean beauty businesses at their high school." Buy here
The Marvelous Mirza Girls by Sheba Karim (18th May) – This has been pitched as "Gilmore Girls meets vibrant New Delhi" and "perfect for readers who loved Mary H. K. Choi's Emergency Contact and Adib Khorram's Darius the Great Is Not Okay" so of course we need it in our lives asap. Buy here
May the Best Man Win by Z.R. Ellor (18th May) – "A trans boy enters a throw-down battle for the title of Homecoming King with the boy he dumped last summer." Buy here
Last Chance Books by Kelsey Rodkey (18th May) – This book about rival bookstore employees is screaming YA You've Got Mail and we're all ears. Buy here
Some Girls Do by Jennifer Dugan (18th May) – "An openly gay track star falls for a closeted, bisexual teen beauty queen with a penchant for fixing up old cars." Buy here



Don't Breathe a Word by Jordyn Taylor (18th May) – The stories of two girls separated by sixty years are inextricably linked by their connection to a secret society that has run their elite boarding school for decades. Buy here
Hani and Ishu's Guide to Fake Dating by Adiba Jaigirdar (25th May) – "Hani and Ishu couldn't be less alike – and they definitely don't like each other. But when fates collide and they pretend to date each other, things start to get messy…" Buy here
Misfit in Love by S.K. Ali (25th May) – Janna hopes her brother's wedding will be the perfect start to her own summer of love, but attractive new arrivals have her more confused than ever in the exciting sequel to Saints and Misfits. Buy here
Sister of the Bollywood Bride by Nandini Bajpai (25th May) – "A charming novel about one teen's summer tackling disasters including, but not limited to, family, romance, and weather as she plans her sister's Bollywood-style Indian wedding." Buy here
Pumpkin by Julie Murphy (25th May) – With drag queens, prom and an openly gay fat protagonist, book three in the Dumplin' companion series promises to be a glittery delight. Buy here
Tokyo Ever After by Emiko Jean (25th May) – Crazy Rich Asians meets The Princess Diaries in this story about a Japanese-American teen who discovers she's a princess of Japan during her senior year of high school. WE ARE SOLD. Buy here
Not My Problem by Ciara Smyth (25th May) – When we spoke to Ciara in June she said this book follows "Aideen who sets up a 'social enterprise' in her school, doing favours for students in crisis. The catch is they owe her one in return. No questions asked. In the course of her work, she gets embroiled in a competition between her best friend and her best friend's annoying…but cute…rival." and we've been pining for it ever since. Buy here

We Can't Keep Meeting Like This by Rachel Lynn Solomon (1st June) – "A wedding harpist disillusioned with love and a hopeless romantic cater-waiter flirt and fight their way through a summer of weddings." Buy here
Trouble Girls by Julia Lynn Rubin (1st June) – A queer YA reimagining of Thelma & Louise? Yes please. Buy here
A Chorus Rises by Bethany C. Morrow (1st June) –  In the aftermath of the events of A Song Below Water, teen influencer Naema must discover the true purpose of her magic  when a new segment of her online supporters start targeting black girls. Buy here
A Psalm of Storms and Silence by Roseanne A. Brown (1st June) – "The highly-anticipated second—and final—book in the immersive fantasy duology inspired by West African folklore." Buy here
To Break a Covenant by Alison Ames (1st June) – A feminist horror featuring ghost hunters, an F/F friends-to-lovers romance and a girl who trains crows. Buy here
Simone Breaks All The Rules by Debbie Rigaud (1st June) – As a Senior Year bucket list takes on a life of its own, the daughter of strict Haitian immigrants has to decide which rules are worth breaking, and which will save her from heartbreak. Buy here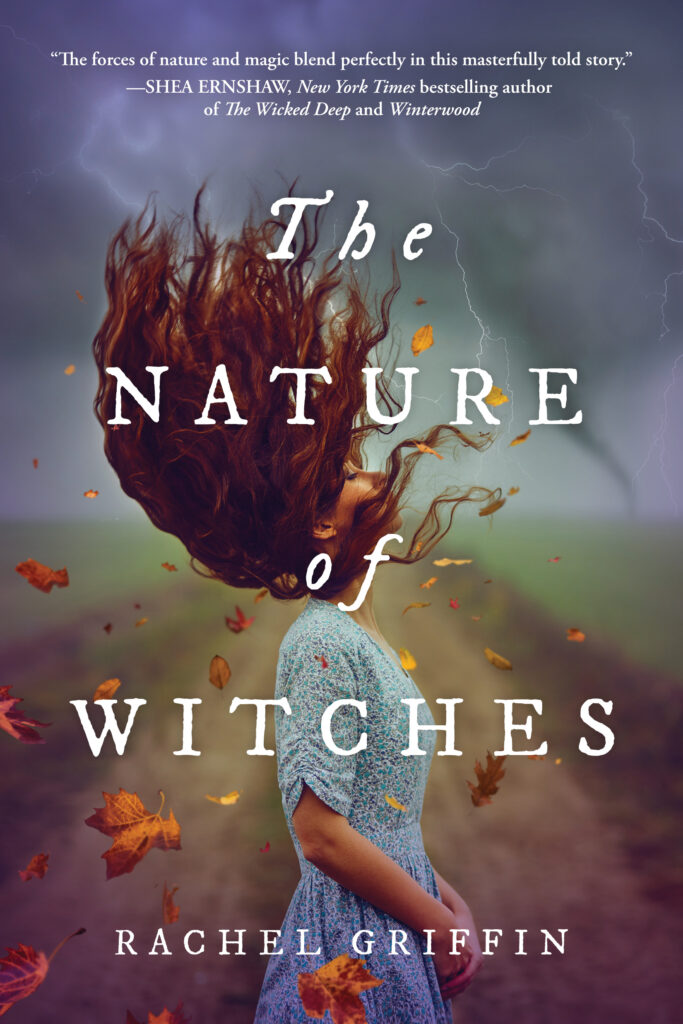 The Passing Playbook by Isaac Fitzsimons (1st June) – "Love, Simon meets Friday Night Lights in this feelgood LGBTQ+ romance about a trans teen torn between standing up for his rights and staying stealth." Buy here
The Ghosts We Keep by Mason Deaver (1st June) – Mason Deaver's debut blew us all away and we can't wait for this story of grief, why we live and why we should and have to keep moving on. Buy here
The Darkness Outside Us by Eliot Schrefer (1st June) – We're all for this sci-fi love story about two boys aboard a sentient spaceship sent on a rescue mission. Buy here
A Sisterhood of Secret Ambitions by Sheena Boekweg (1st June) – "A teen girl, backed by a secret society of powerful women, competes to make an 18-year-old future President fall in love with her."  Buy here
Sunny Song Will Never Be Famous by Suzanne Park (1st June) – The words 'digital detox summer camp', 'accidental viral PG-13 cooking video' and 'cute farm boy' were more than enough to fully sold on this coming-of-age story. Buy here
Jay's Gay Agenda by Jason June (1st June) – A "sex-positive story about the complexities of first loves, first hookups, and first heartbreaks—and how to stay true to yourself while embracing what you never saw coming." Buy here
The Nature of Witches by Rachel Griffin (1st June) – Pitched as Practical Magic meets Twister, we have no idea what to expect but we're ready for whatever this contemporary fantasy throws our way. Buy here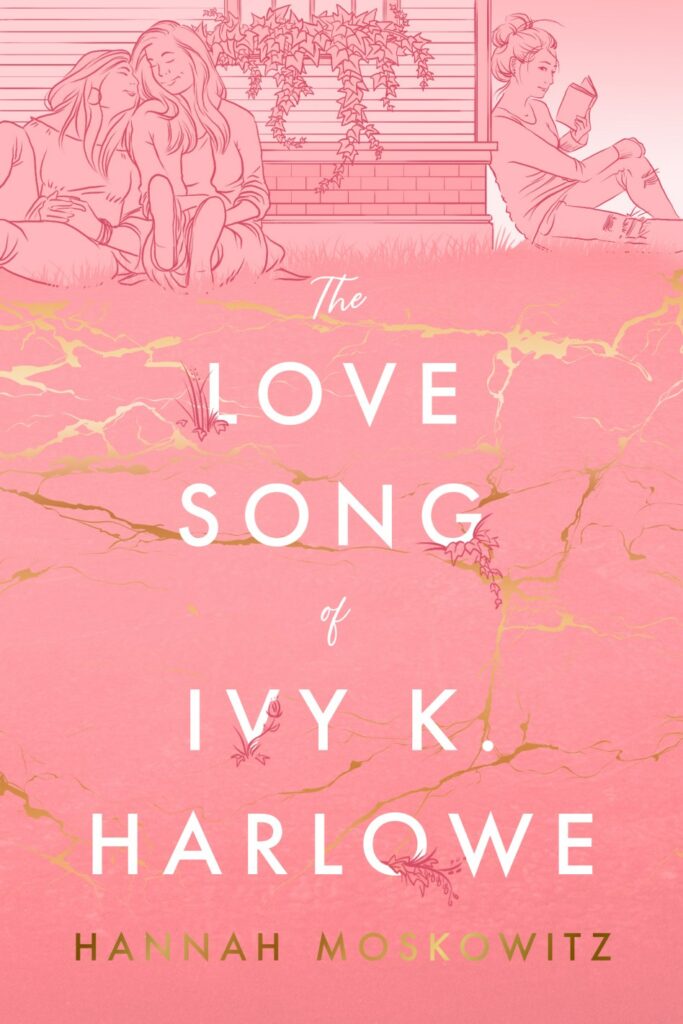 Ace of Spades by Faridah Àbíkê-íyímídé (1st June) – Gossip Girl meets Get Out in this contemporary thriller which delves deep into the heart of institutionalised as it follows two students and their struggles against an anonymous bully. Buy here
The [Un]Popular Vote by Jasper Sanchez (1st June) – "Red, White, & Royal Blue meets The West Wing in Jasper Sanchez's electric and insightful #ownvoices YA debut, chronicling a transmasculine student's foray into a no-holds-barred student body president election against the wishes of his politician father." Buy here
One Great Lie by Deb Caletti (1st June) – If you love books about aspiring writers, set in a writing retreat in Venice, Italy, this is the book for you. Buy here
Speak for Yourself by Lana Wood Johnson (1st June) – An app developer finds herself in a dilemma when she agrees to play cupid for two of her friends if they help her win an academic competition… only to find herself falling for one of them. Buy here
The Love Song of Ivy K. Harlowe by Hannah Moskowitz (1st June) – A "teen romance from a unique, bird's-eye perspective told through an #OwnVoices lesbian narrative." Buy here
The Witch King by H.E. Edgmon (1st June) – "To save a fae kingdom, a trans witch must face his traumatic past and the royal fiancé he left behind." Buy here
What We Devour by Linsey Miller (6th June) – A dark fantasy standalone set in an apocalyptic world featuring fantasy politics, a bloodthirsty royal family, a kidnapping prince, ancient demons and, according to the author, 'weird magic'. Buy here
When Night Breaks by Janella Angeles (8th June) – "The dramatic last act of the Kingdom of Cards duology, the stage is set, the spectacle awaits… and the show must finally come to an end." Buy here

Down With This Ship by Katie Kingman (8th June) – To win back control over her competition winning fanfiction blog, a creative writing student with anxiety must face both her inner demons and those at her high school. Buy here
The Marvelous by Claire Kann (8th June) – This contemporary mystery follows six teens locked together in a mansion, contending for a life-changing cash prize in a competition run by a reclusive heiress and we're incredibly intrigued. Buy here
The Sea is Salt and So Am I by Cassandra Hartt (8th June) – "In the wake of the town's latest devastating storm, Tommy goes out for a swim that he doesn't intend to survive. It's his unexpected return that sets into motion a sea change between three teens."  Buy here
Curse of the Specter Queen by Jenny Elder Moke (8th June) – Indiana Jones gets a refresh with this female-driven mystery 1920's adventure. Buy here
Girls at the Edge of the World by Laura Brooke Robson (8th June) – According to the author, this features "climate-induced peril, aerial silks, court intrigue, teen girl friendship, teen girl romance and a healthy mix of bad puns and classic lit references." Buy here
Heartbreakers and Fakers by Cameron Lund (8th June) – A fake dating, (possible) hate-to-love romance between a high school popular girl and the ex boyfriend of her (now ex) best friend she kissed. We're intrigued… Buy here
Violet Ghosts by Leah Thomas (8th June) – "The story of a teen determined to right the wrongs of female ghosts haunted in the afterlife." Buy here

Fire With Fire by Destiny Soria (8th June) – "Raised to be fierce dragon slayers, two sisters end up on opposite sides of the impending war when one sister forms an unlikely, magical bond with a dragon in this standalone YA contemporary fantasy." Buy here
Love and Other Natural Disasters by Misa Sugiura (8th June) – Described as a "delightfully disastrous queer YA rom-com" this is bound to be a great time. Buy here
Fifteen Hundred Miles From the Sun by Jonny Garza Villa (8th June) – Simon Vs. The Homo-Sapiens Agenda meets One Day At a Time? Say no more. We're in. Buy here
Of Princes and Promises by Sandhya Menon (8th June) – Book one in the St. Rosetta's Academy was a delight and we can't wait to dive into this contemporary spin on The Frog Prince. Buy here
An Emotion of Great Delight by Tahereh Mafi (10th June) – "A searing look into the world of a single Muslim family in the wake of 9/11." Buy here
Afterlove by Tanya Byrne (10th June) – "Ash Persaud is about to become a reaper in the afterlife, but she is determined to see her first love Poppy Morgan again, the only thing that separates them is death." Buy here
The Box in the Woods by Maureen Johnson (15th June) – The Truly Devious series with this stand-alone mystery in which Stevie Bell investigates her first mystery outside of Ellingham Academy. Buy here

Sisters of the Snake by Sasha & Sarena Nanua (15th June) – With a cover like that and a tagline like this "A lost princess. A dark puppet master. And a race against time—before all is lost."  this YA fantasy has a place on everyone's TBR. Buy here
Blood Like Magic by Liselle Sambury (15th June) – "A rich, dark urban fantasy debut following a teen witch who is given a horrifying task: sacrificing her first love to save her family's magic. The problem is, she's never been in love—she'll have to find the perfect guy before she can kill him." Buy here
Indestructible Object by Mary McCoy (15th June) – According to the author, this is about "artists in love, breakups, makeouts, and being honest about the kind of love you want" and sounds wonderful. Buy here
You're So Dead by Ash Parsons (15th June) – "An Agatha Christie-inspired YA thriller-comedy about three best friends who sneak into an influencers-only festival event (gone wrong), only to discover a killer is in their midst–and they have to uncover the truth and solve the mystery before it's too late." Buy here
Broken Web by Lori M. Lee (15th June) – The highly anticipated second book in the Samanborn trilogy promises to be "an epic and immersive tale of destiny and sisterhood." Buy here

Blackout (22nd June) – "Beloved authors—Dhonielle Clayton, Tiffany D. Jackson, Nic Stone, Angie Thomas, Ashley Woodfolk, and Nicola Yoon—celebrate the beauty of six couples and the unforgettable magic that can be found on a sweltering starry night in the city." Buy here
Darling by K. Ancrum (22nd June) – A teen girl herself lost on a dangerous adventure in this thrilling, modern-day queer Peter Pan reimagining. Buy here
That Weekend by Kara Thomas (22nd June) – "A thriller about best friends on a weekend getaway that goes horribly, dangerously wrong." Buy here
Between You, Me and the Honeybees by Amelia Diane Coombs (22nd June) – Yes, we also think this YA romance about a teen spending her summer beekeeping in California sounds pretty perfect. Buy here
Witchshadow by Susan Dennard (22nd June) – Five years since the release of book one, The Witchlands series comes to an end in this epic finale. Buy here
Gearbreakers by Zoe Hana Mikuta (22nd June) – "Two girls on opposite sides of a war discover they're fighting for a common purpose—and falling for each other." Buy here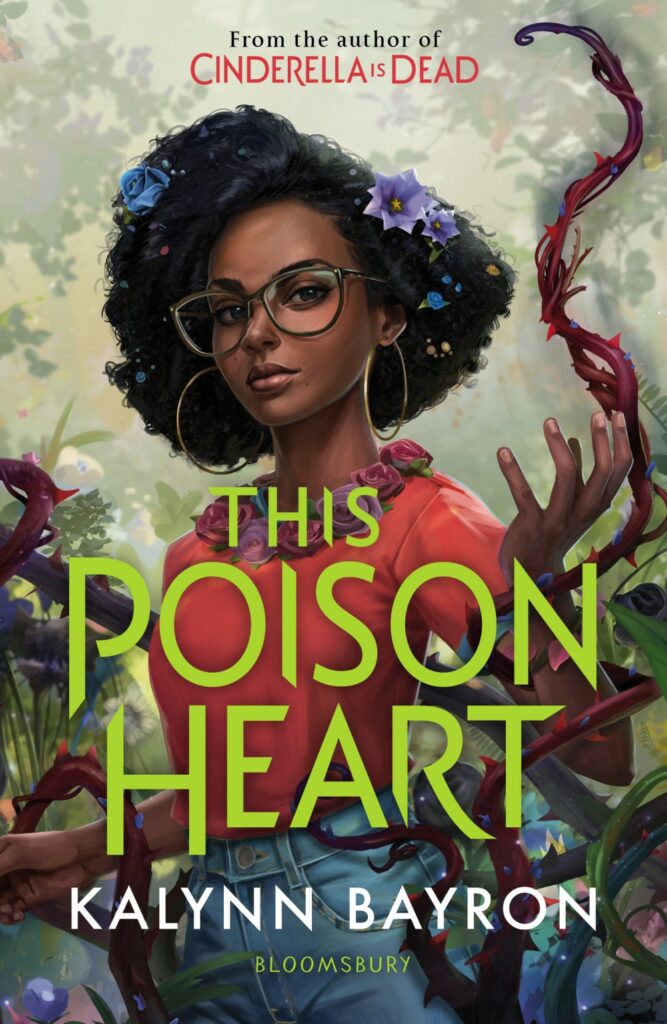 Eat Your Heart Out by Kelly Devos (29th June) – All our YA zombie novel dreams might just come true with this Shaun of the Dead meets Dumplin' body positive thriller about a kickass group of teens battling a group of ravenous zombies. Buy here
Take Me Home Tonight by Morgan Matson (1st July) – "Ferris Bueller meets Nick and Nora's Infinite Playlist in this romp through the city that never sleeps." Buy here
Six Crimson Cranes by Elizabeth Lim (6th July) – We have no doubt that this retelling of the Grimm brothers' The Six Swans, set in an East-Asian inspired world is going to be just as jaw dropping as its cover. Buy here
Rise to the Sun by Leah Johnson (6th July) – Johnson's 2020 debut took the YA world by storm and this music festival set F/F contemporary is set do the same. Buy here
If You, Then Me by Yvonne Woon (6th July) – "A love story about a teenage girl who moves to Silicon Valley and has to navigate the opulent and lonely world of tech."  Buy here
Where It All Lands by Jennie Wexler (6th July) – "A Sliding Doors -esque novel that reveals how our choices define us and how no matter the road, love can find its way." Buy here
This Poison Heart by Kalynn Bayron (6th July) – This The Secret Garden inspired fantasy following Briseis, a girl with  the unique and deadly ability grow plants from tiny seeds to rich blooms with a single touch, sounds like the beautiful yet twisted YA fairytale we didn't know we needed (but clearly do.) Buy here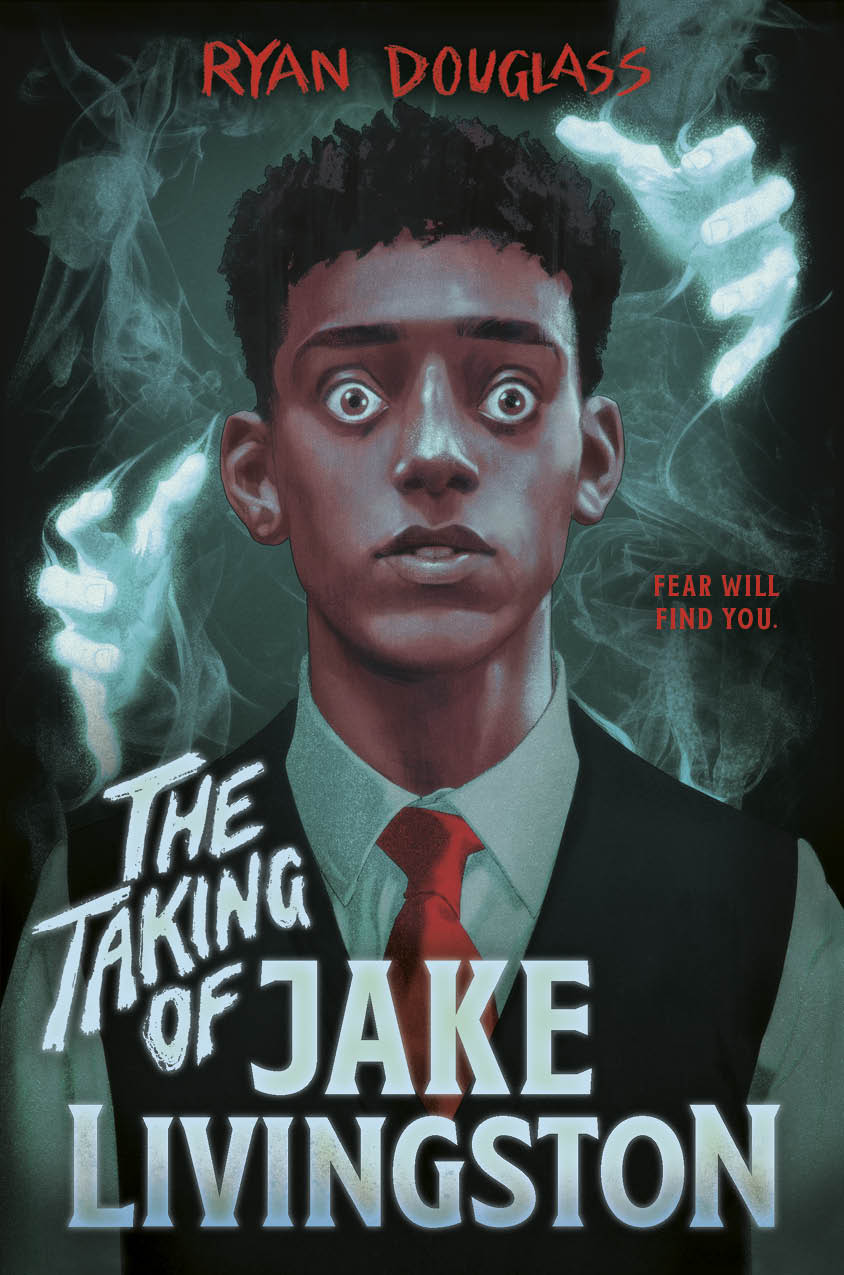 Wings of Shadow by Nicki Pau Preto (13th July) – In the finale to the Crown of Feathers trilogy, Veronyka must face her most devastating enemy yet: her own sister. Buy now
Radha and Jai's Recipe for Romance by Nisha Sharma (13th July) – "To All the Boys I Loved Before meets World of Dance in this delectable love story that combines food, dance, and a hint of drama to cook up the perfect romance." YES!! Buy here
The Mythic Koda Rose by Jennifer Nissley (13th July) – A teen girls desire to find out more about her late rock star father brings her closer to the last person she expected. Buy here
The Right Side of Reckless by Whitney D. Grandison (13th July) – "He's never met a rule he didn't break. She's followed the rules her whole life. When they meet, one golden rule is established: stay away." Buy here
The Taking of Jake Livingston by Ryan Douglass (13th July) – "To All the Boys I Loved Before meets World of Dance in this delectable love story that combines food, dance, and a hint of drama to cook up the perfect romance." *all the heart eyes* Buy here
Up All Night edited by Laura Silverman (13th July) – This anthology features 13 stories set between sunset and sunrise written by 13 of your favourite YA authors. Buy here

Flash Fire by T.J. Klune (13th July) – The explosive second book in the LGBTQIA+ superhero The Extraordinaries trilogy. Buy here
XOXO by Axie Oh (13th July) – When a relationship with one of the worlds biggest K-pop stars threatens to throw Cello prodigy Jenny's life off the path she's spent years mapping out, she'll have to decide how much she's willing to risk for love. Buy here
All These Warriors by Amy Tintera (13th July) – In the All These Monsters duology conclusion, Clara and Team Seven's quest to expose the truth behind the scrab menace has them facing their biggest threat yet: their own demons. Buy here
These Hollow Vows by Lexi Ryan (20th July) – "A sexy, action-packed fantasy about a girl who is caught between two treacherous faerie courts and their dangerously seductive princes." Buy here
Red Wolf by Rachel Vincent (20th July) – Following the descendant of a long line of women who are able to change into wolves, this sounds like Little Red Riding Hood reimagining we didn't know we needed. Buy here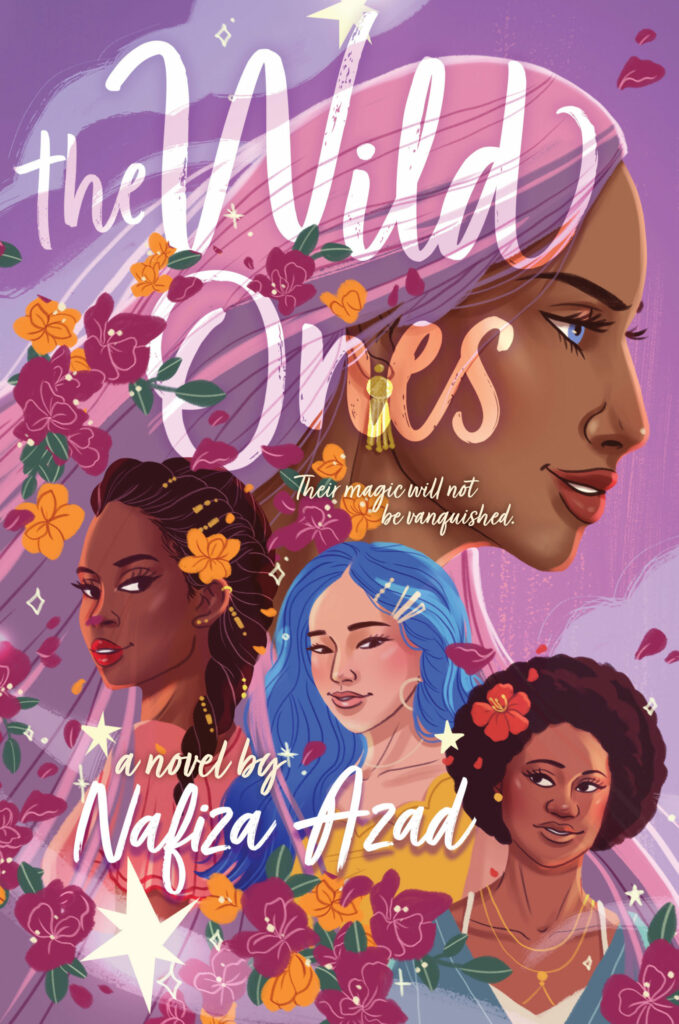 Curses by Lish McBride (20th July) – A unique Beauty and the Beast retelling about girl cursed to live as a beast unless she agrees to marry a man of her mothers choosing and a son con artists son. Buy here
The River Has Teeth by Erica Waters (20th July) – According to the author, this is the book for you "if you enjoy witches, f/f romance, creepy magic, and very pissed off girls."  Buy here
Small Favors by Erin A. Craig (27th July) – A creepy, gothic tale loosely based on Rumpelstiltskin about a girl who must pay a price to make her secret wishes true. Buy here
Like Other Girls by Britta Lundin (August TBD) – "Teen lesbian Mara joins her rural high school's football team, and in doing so inspires four more girls to join, upending the boys' club culture and sparking a mini-revolution." Goodreads
A Dragonbird in the Fern by Laura Rueckert (3rd August) – In order to find and get her revenge on the assassin who murdered her sister, a dyslexic princess must marry her ex-betrothed. Buy here
The Wild Ones by Nafiza Azad (3rd August) – A "thrilling, feminist fantasy about a group of teenage girls endowed with special powers who must band together to save the life of the boy whose magic saved them all." Buy here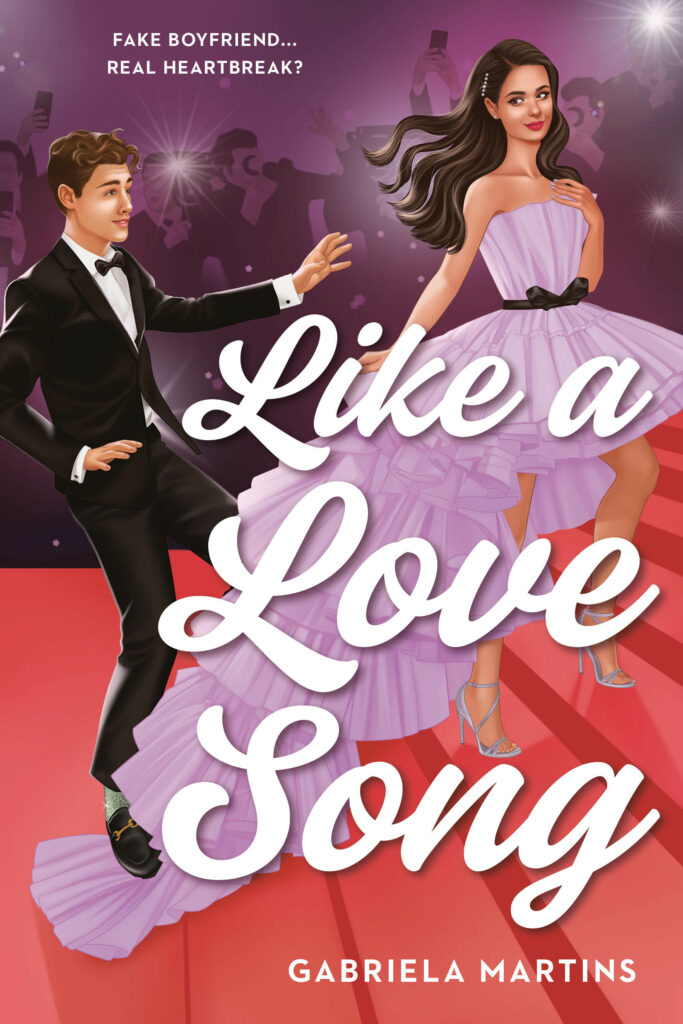 The Great Destroyers by Caroline Tung Richmond (3rd August) – The Hunger Games meets Pacific Rim,  following a girl caught in the middle of of clashing titans, deadly competition and patriotism during the 1960's Cold War. Buy here
Dangerous Play by Emma Kress (3rd August) – After Zoe is sexually assaulted, her all girls hockey team make it their goal to make sure no girl feels unsafe again but one night of vigilantism may cost Zoe her team, the championship, her scholarship, and her future. Buy here
The Perfect Place to Die by Bryce Moore (3rd August) – A historical thriller about a girl trying to save her sister from one of the most notorious mass murders in history, Dr. H. H. Holmes. True crime fans, this one's for us. Buy here
The Dark Way Down by Chelsea Ichaso (3rd August) – A psychological thriller about a girl determined to uncover the truth behind her sister's hiking accident. Buy here
Sugar Town Queens by Malla Nunn (3rd August) – "When Amandla finds a mysterious address in the bottom of her mother's handbag along with a large amount of cash, she decides it's finally time to get answers about her mother's life. But what she discovers will change the shape and size of her family forever." Buy here
Like A Love Song by Gabriela Martins (3rd August) – After a messy break public breakup, a Latina teen pop star image takes a dive until she's set up with a swoon-worthy fake boyfriend. Buy here

The Dead and the Dark by Courtney Gould (3rd August) – According to the author, this follows "the daughter of TV ghosthunters who moves to a small town where a dark entity wreaks havoc and must (reluctantly) help the town golden girl save the day" and it sounds fabulous. Buy here
A Beautiful Doom by Laura Pohl (3rd August) – While investigating the murder of their best friend, four reimagined classic fairytale heroines uncover connections to their ancient fairytale curses and attempt to forge their own fate before it's too late. Buy here
A Lesson in Vengeance by Victoria Lee (3rd August) – "A dark, twisty, atmospheric thriller about a boarding school haunted by its history of witchcraft and two girls dangerously close to digging up the past." Buy here
How We Fall Apart by Katie Zhao (3rd August) – This thriller about students at an elite prep school are forced to confront their secrets when their ex-best friend turns up dead sounds like it's going to be impossible to put down. Buy here
The Woods Are Always Watching by Stephanie Perkins (3rd August) – Set in the woods of the Pisgah National Forest in the Blue Ridge Mountains, things go very wrong for two backpacking girls when their paths collide with a serial killer. Buy here

How Moon Fuentez Fell in Love With the Universe by Raquel Vasquez Gilliland (10th August) – A Mexican American teen discovers love and profound truths about the universe when she spends her summer on a road trip across the country. Buy here
The Sisters of Reckoning by Charlotte Nicole Davis (10th August) – After what's felt like a painful (but worthwhile) wait, we can't wait to be reunited with the Good Luck Girls in this highly anticipated sequel. Buy here
The Devil Makes by Three Tori Bovalino (10th August) – This mystery-thriller-gothic horror follows two teens who stumble upon an ancient book hidden in a secret tunnel beneath their school library and accidentally release a devil from his book-bound prison. Buy here
Living Beyond Borders edited by Margarita Longoria (17th August) – "Twenty stand-alone short stories, essays, poems, and more from celebrated and award-winning authors make up this YA anthology that explores the Mexican American experience." Buy here
(Me) Moth by Amber McBride (17th August) – A novel-in-verse "about identity, first love, and the ways that our memories and our roots steer us through the universe." Buy here
Phantom Heart by Kelly Creagh (17th August) – "A steamy YA romance with Twilight vibes, inspired by Gaston Leroux's classic The Phantom of the Opera." Buy here
Dagger Hill by Devon Taylor (17th August) – Following four friends who find themselves hunted by a malevolent presence in their sleepy hometown, this paranormal mystery sounds perfect for Stranger Things fans. Buy here
Cazadora by Romina Garber (17th August) – Blending Argentine folklore and real-world issues, the follow-up to Lobizona reunites readers with Manu and her friends as they continue to fight for a better future. Buy here
The Endless Skies by Shannon Price (17th August) – A standalone epic fantasy about shapeshifting warriors? Count us in. Buy here
Bad Witch Burning by Jessica Lewis (24th August) – "A witchy story full of black girl magic as one girl's dark ability to summon the dead offers her a chance at a new life, while revealing to her an even darker future." Buy here
Your Life Has Been Delayed by Michelle I. Mason (24th August) – This contemporary sci-fi about a girl who takes off on a flight and lands 25 years later has us incredibly intrigued. Buy here

Vampires, Hearts & Other Dead Things by Margie Fuston (24th August) – "A teen girl takes a trip to New Orleans with her estranged best friend to find a vampire to save her dying father." Buy here
How Maya Got Fierce by Sona Charaipotra (24th August) – The Bold Type meets Younger in this story of an aspiring journalist who finds herself working at a fashion magazine. The only problem? They think she's 26. Buy here
Forestborn by Elayne Audrey Becker (31st August) – "A young, orphaned shapeshifter in a world that fears magic must risk everything if she hopes to save her only friend." Buy here
Not Your Hero by C.B. Lee (31st August) – "In the much-anticipated conclusion to the four-part Sidekick Squad series, Abby Jones has a lot on her plate: She must regain her superpowers, mend her relationships with her girlfriend, Jess, and, along with their friends Bells and Emma, save the Collective from the evil Hero's League." Buy here
The Reckless Kind by Carly Heath (September TBD) – In 1904 Norway, a trio of queer teens decide to defy the expectations of their rural Scandinavian village by leaving their families, living on their own, and challenging the town's patriarch in the region's annual winter horse race. Goodreads
For All Time by Shanna Miles (September TBD) – "Outlander meets The Sun Is Also a Star in this teen romance that follows two lovers fated to repeat their story across hundreds of lifetimes, who hope to break the cycle once and for all." Goodreads
Where I Belong by Marcia Argueta Mickelson (1st September) – "Guatemalan-American high school senior Milagros "Millie" Vargas struggles to balance her family's needs with her own ambitions for her future, especially after her mother's employer announces his run for Senate and tries to use Millie as a poster child for "deserving" immigrants." Goodreads
Green Rising by Lauren James (3rd September)  – "A climate change thriller about nature, geoengineering and civil disobedience in the face of overwhelming corporate negligence." Goodreads
A Clash of Steel by C.B. Lee (7th September) – "Two intrepid girls hunt for a legendary treasure on the deadly high seas in this YA remix of the classic adventure novel Treasure Island." Buy here
So Many Beginnings by Bethany C. Morrow (7th September) – "Four young Black sisters come of age during the American Civil War in this warm and powerful ode to Black joy and sisterhood, a YA remix of the classic novel Little Women." Buy here
Kneel by Candace Buford (7th September) – "Russell Boudreaux is a black football player who has spent his entire life working toward a singular goal: to be recruited by a Division I football program, and eventually make his way to the NFL, until a series of racial injustices causes Russell to question the price of staying silent." Buy here
The City Beautiful by Aden Polydoros (7th September) – "Set against the backdrop of 1893 Chicago World Fair, this queer Jewish gothic fantasy follows a young immigrant, Alter, who is possessed by the dybbuk of his murdered best friend and is thrust into a deadly hunt for a serial killer." Buy here
The Problem With the Other Side by Kwame Ivery (7th September) – A contemporary following "the joys, complexities, and heartbreaks of an interracial romance between high school sophomores that blossoms during a volatile school election." Buy here
All Of Us Villains by Amanda Foody & Christine Lynn Herman (11th September) – "You fell In Love With The Victors of The Hunger Games. Now Prepare To Meet The Villains Of The Blood Veil." Yep, we squealed a little when we read that tagline too… Goodreads
A Dark and Starless Forest by Sarah Hollowell (14th September) – "When her siblings start to go missing, a girl must confront the dark thing that lives in the forest—and the growing darkness in herself." Buy here
Not Here to Be Liked by Michelle Quach (14th September) – "When Eliza Quan is snubbed as the next editor-in-chief of the school paper for a less qualified but more "likable" male peer, she finds herself caught between leading a feminist reckoning…and falling for the boy she's asking to step down." Goodreads
Daughters of a Dead Empire by Carolyn Tara O'Neil (21st September) – "A reimagining of the Anastasia legend, following two young women as they flee from the Red Army at the height of the Russian Revolution." Goodreads
Beasts of Prey by Ayana Gray (28th September) – This Pan-African influenced fantasy features, a boy who keeps secrets, girl who tames beasts and a creature who wants blood and we can't wait to meet all three. Goodreads
Little Thieves by Margaret Owen (5th October) – This found its way onto our TBR as soon as the author said she built the world in this book "out of morbid fairytales and cursed mirrors and cobwebs and goat hearts" and then "decided the narrator would be the human incarnation of the Horrible Goose".  Buy now
Dark Rise by C.S. Pacat (5th October) – Book one in this new LGBTQIA+ fantasy trilogy is set in an alternate London and follows the heroes and villains of a long-forgotten war who are being reborn, ushering in a dangerous new age of magic. Goodreads
Lakesedge by Lyndall Clipstone (12th October) – According to the author, this gothic fantasy features "kissing, monsters, and monster kissing , spooky atmosphere, and girls making a lot of bad choices" and we can't wait. Buy here
The Keeper of the Night by Kylie Lee Baker (12th October) – "A girl of two worlds, accepted by none… A half Reaper, half Shinigami soul collector seeks her destiny in this haunting and compulsively readable dark fantasy set in 1890s Japan." Buy here
Bad Girls Never Say Die by Jennifer Mathieu (19th October) – A "gender-flipped reimagining of The Outsiders that explores the deep bonds of female friendship and what it takes to be a bad girl." Buy here
Journey to the Heart of the Abyss by London Shah (26th October) – The conclusion to the Light the Abyss duology following sixteen-year-old Pashtun submersible racer, Leyla McQueen. Goodreads
Payback's a Witch by Lana Harper (October TBD) – When a book is pitched as a "magical, queer version of John Tucker Must Die", there's nothing to do but obsess over you need for it. Goodreads
City of Shattered Light by Claire Winn (October TBD)  – "A queer, female-led Firefly crew meets the bass-pumping cyberpunk atmosphere of Altered Carbon." Goodreads
It All Comes Back to You by Farah Naz Rishi (October TBD) – According to the author, this is an "unapologetically desi Bride & Prejudice meets You've Got Mail romcom", so clearly our bookshelves need it asap. Goodreads
Jade Fire Gold by June C.L. Tan (2nd November) – According to the author, this East Asian mythology and folklore fantasy features an outcast seeking revenge, a girl caught in the crossfire, an adorable lesbian couple, a hot dodgy priest, a reluctant prince, family angst and political intrigue and if that wasn't enough, the setting has been linked to Avatar: The Last Airbender. Yeah. We're excited too. Goodreads
Girls of Fate and Fury by Natasha Ngan (2nd November) – We're somehow both 100% ready and not even remotely ready for the conclusion to the Girls of Paper and Fire trilogy. Basically, we're not okay. Buy here
Blood and Moonlight by Erin Beaty (7th December) – An orphan with a secret magical sight gets caught between a mysterious genius and the serial killer he's hunting in this medieval fantasy thriller. Buy here
Fools in Love edited by Rebecca Podos & Ashley Herring Blake (December TBD) – "A romance anthology offering new takes on classic romance tropes in multiple genres." Goodreads
All These Bodies by Kendare Blake (TBD) – All These Bodies  follows a 15-year-old girl who is the surviving victim-turned-suspect of a Midwestern murder spree. Goodreads
Off the Record by Sophie Gonzales & Cale Dietrich (TBD) – "Two boys in America's biggest boy band who fall for each other while on their first sold-out European tour, and are forced to keep their relationship a secret by their record label, but slowly realize those in charge have no intention of letting them announce their relationship to the world—ever." Goodreads
Act Cool by Tobly McSmith (TBD) – "A transgender teen is accepted into a prestigious performing arts high school in New York, but when he is cast in a role that hits too close to home—the part of a trans teen whose family is intent on conversion therapy—he must learn how to be true to himself, apart from any role." Goodreads
You Can Go Your Own Way by Eric Smith (TBD) – We loved Eric's 2020 release and this rom-com about a boy getting stuck in a snowstorm with the daughter of the tech giant who wants to buy his family's pinball arcade sounds equally fantastic. Buy here
The Heartbreak Bakery by A.R. Capetta (TBD) – "Agender teen baker Syd deals with first heartbreak by whipping up brownies—which break up everyone who eats them, including the owners of LGBTQIAP+ institution The Proud Muffin. With the help of magical baking and a cute transmasc bike messenger, Syd must save relationships and defend the bakery from disappearing in a fast-changing Austin, Texas." How great does this sound?! Goodreads
Everything Within and In Between by Nikki Barthelmess (TBD) – "Ri Fernandez, a biracial Mexican-American teenager, fights to reclaim her Latinx heritage and her connection with her absent mother from her strict immigrant grandmother, who has kept her from both." Goodreads
Tahira in Bloom by Farah Heron (TBD) – Pitched as Schitt's Creek meets The Big Flower Fight, this rom-com about a South Asian Muslim teen forced to spend the summer in a rural community working at her aunts boutique might be exactly what we need to fill the hole in our lives the ending of Schitt's Creek left behind. Goodreads
The Book of Living Secrets by Madeleine Roux (TBD) – "A girl follows her missing best friend into the world of their favorite dark fantasy novel, only to discover that the novel's heroine hasn't been telling the full story—and now she doesn't want to let the friends go." This sounds like the fantasy of readers dreams. Goodreads
Battle of the Bands edited by Lauren Gibaldi & Eric Smith (TBD) – Fifteen well-known YA authors and a beloved rock star come together to tell one interconnected story about a high school's Battle of the Bands. Buy here
Here's To Us by Becky Albertalli & Adam Silvera (TBD) – "In the sequel to What If It's Us, Arthur and Ben are reunited by chance over a summer in New York, and find themselves once again asking "What if?…"  Goodreads
The Legacies by Abdi Nazemian (TBD) – Five wildly different teens confront their boarding school's culture of abuse while facing their own demons in an exclusive writing class. Goodreads
A Good Girl's Guide to Murder #3 by Holly Jackson (TBD) – There might not be a title, plot or release date for this yet but we're beyond ready. Goodreads
Spice Road by Maiya Ibrahim (TBD) – According to the author, book one in this Middle Eastern inspired fantasy trilogy includes "spiced tea magic, a shadowy order of assassins, political intrigue, colonialism, sisterhood, found families, romance and daggers." Goodreads
Shattered Midnight by Dhonielle Clayton (TBD) – Book two in The Mirror series is a Cinderella retelling set in 1920's New Orleans following the forbidden love between Zora, a Black jazz performer and Philip, a white pianist, whose families complicated connection could lead to catastrophe. Goodreads
You've Reached Sam by Dustin Thao (TBD) – "Heartbroken after her boyfriend's death, Julie calls him to hear his voicemail—but he picks up. It's their second chance at goodbye, but the connection's temporary. The longer they talk, the more impossible it is to let him go." Goodreads
The Darkened Lands of the Earth by Leila Siddiqui (TBD) – A modern teenage girl coming to terms with her missing brother must discover the secrets of her late grandfather's life in colonial India during WWII and Pakistan after the partition if she is to unlock the greenhouse that suddenly appears in her backyard and face the creatures lurking inside. Goodreads
Release dates are all taken from Goodreads but may be set to change or differ depending on country of release.