After hearing rumors for months and seeing a few trailers, is it finally here. Ariana Grande's tour movie ''Excuse me, I love you'' directed by Paul Dugdale, has been dropped on Netflix this Monday. In a year without concerts and festivals, Ariana brings her "Sweetener / thank u, next world tour" to our homes. With behind-the-scenes footage along with clips of the live performances; it is the best Christmas present ever.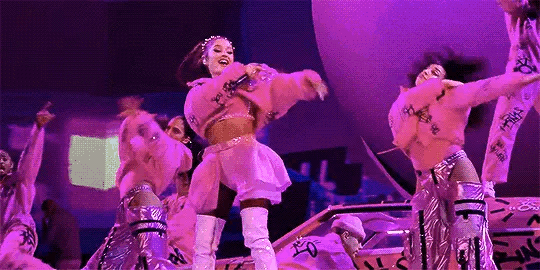 As a big Ariana stan do I need to say that I was so excited to see this tour movie? I had the chance to see Ariana three times last year in Amsterdam and I couldn't wait to relive that moment again with her shows in London. Her vocals are always amazing, so are they in the movie. So, here are some highlights from the documentary for me.

My favorite performances
My personal favorite performances were ''Breathin'' and ''No Tears Left To Cry''. Those two songs have got a special place in my heart, so maybe it makes sense that these songs are my two favorite performances. But if you watched the documentary already, you know that Ariana just slayed those notes in these songs. I still have goosebumps from it.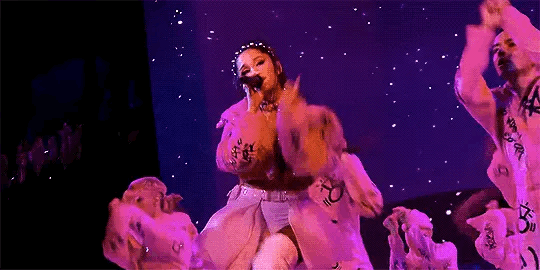 "Aww moment"
Besides the amazing performances from Ariana, there is also a bit of footage from behind the scenes. The best moment for me was when the twin brothers Scott and Brian were searching for a lucky fan to give floor tickets. My heart couldn't handle it anymore. Especially when Ariana's mum, Joann, popped up to give the tickets with the twin brothers to a superfan. Her reaction was priceless.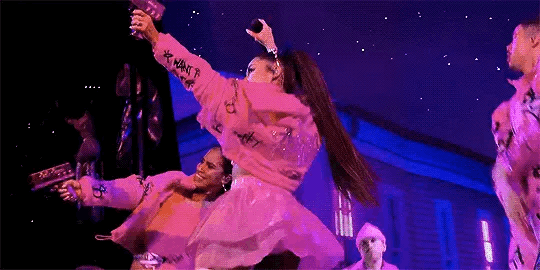 All in all, I loved the movie. The behind-the-scenes, the performances, the shots, everything was amazing like you were actually there. Ariana definitely made this movie for the fans, but if you're not a fan from Ariana I would still recommend this. You can see her being the professional singer like she always is, with here and there a bit of private footage.