On 24th December 1991 Louis Tomlinson, our brightest star, was born to bless the world and since then today – and this whole week – have been about him and him only, not about Christmas anymore. To celebrate the occasion let's just point out 29 (of so many more) reasons why we love him so much.
P.S: they will be listed in no particular order because everything about him is just as important!
His smile
Louis' sunshine smile, complete with crinkled shining eyes, is just the most lethal combo ever for our hearts!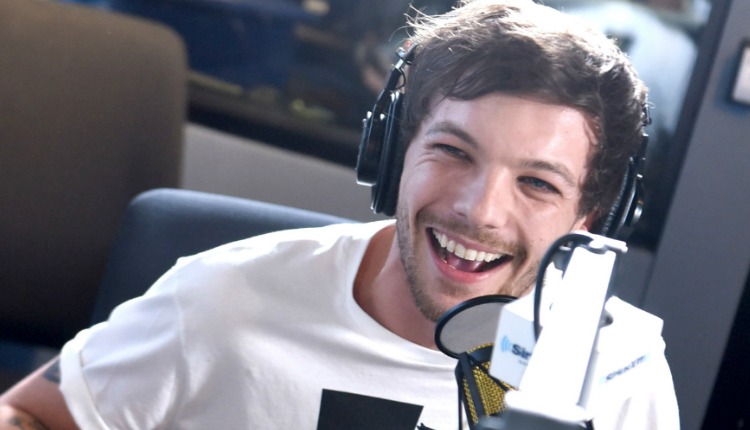 His eyes
Have you ever seen prettier eyes than Louis' blue soulful gems? Be honest!

His nose
His button nose is the cutest thing ever existed and if you don't feel the urge to boop it every time you look at it, you're just lying to yourself.

His hands
It's okay if Louis' hands are the reason why you have a hands kink because same.
Honourable mention to his delicate wrist!

And when he rests his hand on his tummy while singing…ERROR 404

His hair
Whether it is a quiff, a side fringe, the Peaky Blinders haircut; whether it is long or short, styled or messy, his hair looks extra soft and touchable no matter what.
Bonus point: when he fixes it with his delicate hands!

His voice
Louis' raspy angelic unique voice is probably everyone's favourite thing about him – if we had only one, that is. He could sing (or read) a grocery list and I'd still be ecstatic.
His sass
"On the 24th day of the 12th month, God said "let there be sass."
But the universe wasn't sure if He said 'sass' or 'a$$' and thus Louis Tomlinson was created"
And I think this quote says it all about our witty Sass Master from Doncaster.
His accent
We can all agree (don't' be hypocritical, y'all know I'm right) that English accent is superior, but we can agree even more that Louis Tomlinson's Yorkshire accent simply outsells every other accent in the whole world.
His laugh
What's your favourite sound to hear and why is it Louis' loud laugh? He's the human – pixie sized – version of "hahaha" and when you thought he couldn't get more endearing, he goes and throws his head back or covers his mouth with his small hand *passes out*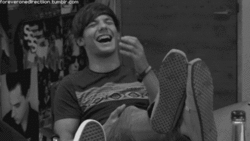 His fashion sense
From tracksuits to laidback outfits to formal attires, everything he wears looks made for him and him only and he rocks any look.
His tattoos
No matter how many times he belittles them saying they mean nothing and calling them stupid, Louis' tattoos are ART and you can't change my mind.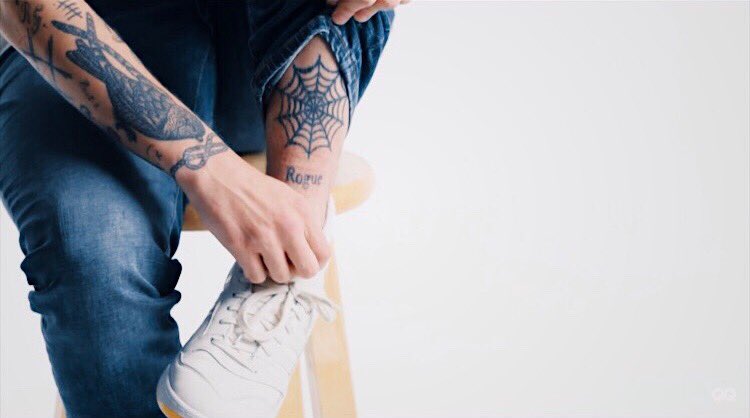 His lyrics
Louis has always had a way with his words and he expresses best this quality of his through his deep meaningful emotional lyrics. Whatever the topic is, he always manages to make them so relatable that every time you hear them, you can feel they're about you and your own experience.
His contribution to One Direction
Even though his potential was never exploited to the fullest during One Direction years, even though management made him doubt himself, his talent and even his actual own peculiarity as a member, his contribution to the band is unbelievably important. Other than the leader, Tomlinson is credited as co-writer on majority of the tracks and without his beautiful voice no song would sound the same.
https://twitter.com/Louis_Tomlinson/status/1021329044007251968
Despite being only 18, a kid himself, Louis has always felt like a big brother to the other 1D members, all younger than him, so he took the lead of the band; he put himself in front of them and never backed off. He was always the one taking risks, he was the one fighting their management and label so they could be included more in the writing process and change their sound. That's how their third album, Midnight Memories, had a rockier tone and paved the way for the next two ones.
His solo career
His first reaction when "hiatus" happened was to try to write songs for others and wait "two years, five years, whatever it be" until the band reunited, his attitude to starting a solo career was "absolutely not" at first. But our Lou was never known for giving up that easily. During summer 2016 he met the American DJ Steve Aoki at a club where he was playing and suggested to try to write something together. A few months later, 'Just Hold On' was released and his solo career started.
It's not been an easy journey. For a while, he felt like he was recording music that he thought would get him on the radio. "I felt like I had to make a certain sound of music, but then I had a moment where I sat and thought, I just need to make music that is true to myself."
This marked the start of a new era, during which Louis found his way, his sound, his balance and finally knows how talented and loved he is.
WALLS
It might have taken a bit longer than expected, but Louis Tomlinson's debut album Walls has proved on several occasions and in more ways than one to be totally worth any wait since it finally came out, on 31 January 2020, saving this year even before everything fell apart.
It reached No. 1 on iTunes in over 40 countries, it debuted at No. 9 on the Billboard 200 chart back then; in July, almost 6 months after landing at No. 4, it was the UK's third-biggest debut album of the year based on the number of copies sold only on physical formats (CD and cassette); in October it hit No. 1 on iTunes in the US, in the UK and over 20 countries eight months after its release. Legend behavior!
Louis Tomlinson Live From London
The second time he saved this rough year was a few days ago when he performed a live-streamed show to raise money to support good causes. With over 160000 tickets sold worldwide, "Louis Tomlinson Live from London" was the biggest male solo artist live stream of the year, topping all other male solo artists in 2020 globally.
'Copy Of A Copy Of A Copy'
Every single song Louis drops is a blessing but since we were a bit starving for new music from him, a special mention goes to his latest tune 'Copy Of A Copy Of A Copy', a stunning hit he premiered during his live-streamed show and that we've been already begging him to release.
For now, we only know that "It will remain in the set for the tour and live shows but not sure when/if it will be released yet". The life of a Louie can be so hard sometimes.
His covers
At every show of his, Louis has given us his personal revised versions of many songs, not only by One Direction: from 'Mr. Brightside' to 'Drag Me Down', from 'Beautiful War' to 'Through The Dark' – he's never failed to make them sound as they belonged to his discography.
His taste in picking band members
Maybe he got lucky when 1D was formed, but Tommo definitely showed us his taste when he picked his band members to share the stage with: Michael Blackwell and Isaac Anderson on guitars and backing vocals, Matt Dinnadge on the bass, Zak Craner on the keys, and Steve Durham on the drums – they're all extremely talented (and extremely pleasant to look at!)

LT Tour
When it comes to his solo career, Louis has always said that more than everything, he was excited to finally tour again. "Because it's one thing being in the studio, or rehearsal space or TV studio or whatever. But it's another thing literally going to see the fans, being able to look into their eyes and see what certain lyrics mean to them. And just feel the energy of the room. There's nothing like that."
He initially embarked on two dates of his solo world tour before the pandemic forced him, and every other artist, to postpone – more than once – to better times; nevertheless, due to high demand, he had to upgrade some of his arena shows and add new dates so, no matter when the universe will give us a break, but as Lou himself has stated so many times "When it finally comes round it's going to be even more special". And we can't wait!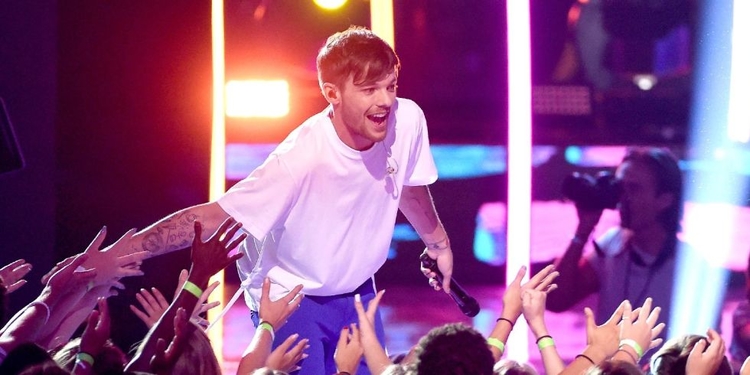 LT2
Tomlinson has let us know that he's been writing a lot lately and even though he told us a second album is still "very early in the process" and suggested us to just "enjoy the moment" we can't help but be already in love with LT2. Best album ever!
His music videos
When it comes to his music, Louis leaves nothing to chance; everything is studied in detail so I couldn't not mention his music videos, especially the amazing trilogy of "We Made It", "Kill My Mind" and "Don't Let It Break Your Heart" that left us all speechless (and some people confused, which led to Louis telling them it was over and releasing a director's cut hoping they'd get what he meant LOL)
His merch
This might be more a reason why we're all broke but honestly, Tommo's merch is the best thing we could spend our money on. It's all so Louis that you wouldn't even need his signature smiley face to recognize it, which is so rare in a world of overpriced unremarkable merch that doesn't suit artists most of the time.
He's always willing to listen to his fans' requests and involve them, also when it comes to his merchandise.
His relationship with his Louies
Speaking of fans, Louies are the luckiest ever because our relationship with Louis is just the best we could ask for. He doesn't even treat us like stans – "they're like family to me". He really thinks we are just a team and never misses the chance to praise and thank us.
When asked to describe his fans in three words, he said "Dedicated, loyal and crazy in the best way."
"I honestly feel like I've got a different relationship with my fans. I'm always trying to be honest with them and try to keep it real with them and I think, yeah, I'm always trying to include them as well. They're some amazing, dedicated people, my fans, I'm lucky."
He said his fans mean "everything" to him and I think this is exactly the key to success of this relationship: we mean everything to each other.
His humility
Despite becoming an international star at a young age, Louis never let fame go to his head. He's grounded and down-to-earth, he never shows off and is still the same humble Donny boy everybody who has the luck to work with or just meet, inevitably falls in love with.
The way he always uses his platform wisely
Him never forgetting where he comes from also probably explains why he is also always keen to use his platform in the best way, spreading awareness to important topic and struggles, defending people's rights and supporting good initiatives.
His strength and his bravery
Although he's struggled and gone through so much, both on a personal and professional level, Louis never gave up; he never let anything take away his bright smile and he never lost his glass-half-full attitude. He never wanted people to feel sorry or bad for him though – "that's the last thing I want." – and that's exactly why he's the strongest and bravest person.
His golden heart
No matter how hard some media try to paint him negatively from time to time, we know the real Louis is a thoughtful and caring person who wants to make people happy and help those less fortunate whenever and however he can.
Throughout the years he has donated to a lot of charities and people in need, met many children suffering from many syndromes, supported so many campaigns and organizations. According to his lovely mum Johannah's words, when Louis suffered a bad press day he used to tell her: "Come on mum, let's make someone happy today," and that's on his golden heart.
HIM
I could honestly go on forever but at the end of the day, the main reason why we love Louis Tomlinson so much is simply Louis Tomlinson. With his strengths and weaknesses, with his love and kindness, with his wit and charm, with his talent and art, he is the sun that keeps brightening up our days and we couldn't be more grateful.
Happy Birthday, Louis! 🎉
To a lifetime of love, happiness, success and everything good in the world!
Thank you for being YOU. We love you! ❤️