It might have taken a bit longer than expected, but Louis Tomlinson's debut album Walls has proved on several occasions and in more ways than one to be totally worth any wait since it finally came out. On 31 January 2020, he blessed us all with 12 tracks for a total of almost 40 minutes of his angelic unique voice only.
Congratulations @Louis_Tomlinson! Walls is the bestselling debut album released in 2020 on CD and cassette https://t.co/Z1QyVToUyA pic.twitter.com/ykcLGAcjCO

— Official Charts (@officialcharts) July 8, 2020
It reached No. 1 on iTunes in over 40 countries, it debuted at No. 9 on the Billboard 200 chart back then, and now, almost 6 months after landing at No. 4, it is the UK's third-biggest debut album of the year so far based on the number of copies sold only on physical formats (CD and cassette).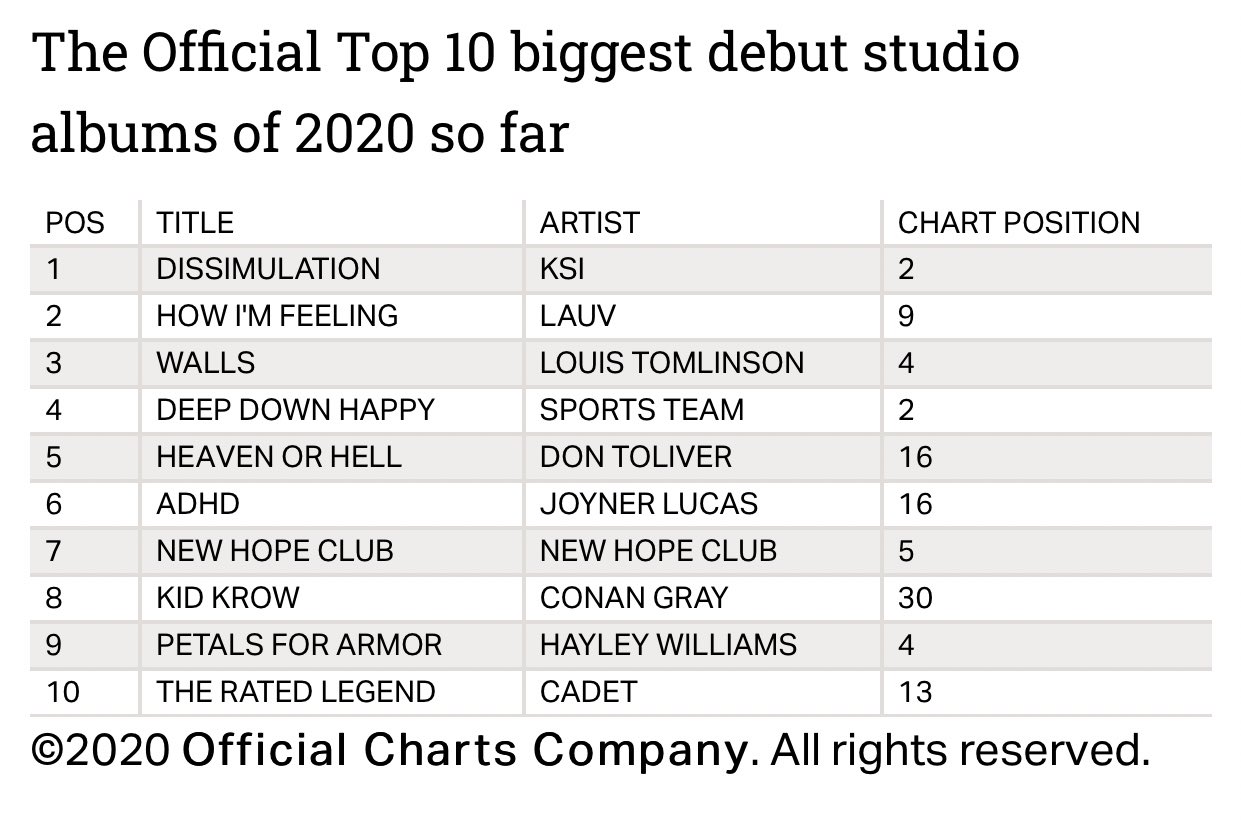 Ten years after his audition in Manchester for The X Factor, which changed his life (and ours as well, let's be honest here), Louis can now be even prouder of himself and celebrate the amazing goals he has achieved not only in the band that launched his career but also as a solo artist.
And it's only thanks to his talent, his strength, his bravery.
Undoubtedly, he has got an incredibly loyal and dedicated fanbase he NEVER misses a chance to thank and praise but, once again, that's only because of the amazing person and artist he is. Louis is the reason why his Louies love him so much and are ready to support him and do their part at any time and rate; as Tommo said himself "It's more of a teamwork between us, it really is." and, no matter what, he knows he can always count on them.
— louis pics (@louehbestpics) July 10, 2020
LOUIS TOMLINSON WORLD DOMINATION is going to happen, whether you like it or not (and if you don't, well…you should) so buckle up and get ready!
Support art and contribute to making our planet a better place by streaming Walls!