Introducing Garden Party, the new band you need on your playlist
The new and upcoming Manchester-based band, Garden Party, have just released their debut single and it does not disappoint.
Garden Party are a quartet indie band that all met at university in Manchester so are therefore Manchester-based. With the recent release of their debut single 'Tomorrow' being featured on BBC Introducing and playing in Manchester's iconic venue Gorilla, the future is looking very bright and promising for the four-piece band.
https://www.instagram.com/p/CBTbRQdnqI7
With Liam on vocals, Kieran on guitar, Sam on drums and Dieter on bass, the band have a number of collective influences such as Sam Fender and Catfish and the Bottlemen, and these artists are definitely reflected in their debut single. As soon as the song starts, it gives off major Oasis vibes and for the bands' first time emerging onto the music scene, it is sure to leave a mark. 'Tomorrow' sounds like a perfect 90s classic with a modern twist and would 100% get a few spins on a night out. You can tell exactly who the band are aspiring to be like from the sound of the song. It not only gives off 90s vibes but also sets the scene with an electric atmosphere.
The song is well nurtured since it is a five minute listen, and it is very obvious how much time and passion the band have put into it. With the song being written last year, it has been worked on a lot by the band to make sure it is something they are extremely proud of releasing. With 'Tomorrow' racking up over 1k streams in just under five days, its looking to be a huge success. The cover art for the single is a photo that was captured by a friend of the band, John Hesketh. Its a photo of Manchester at sunset which is very fitting obviously since that's where Garden Party formed and is based, so it is a place with a special connection to the foursome.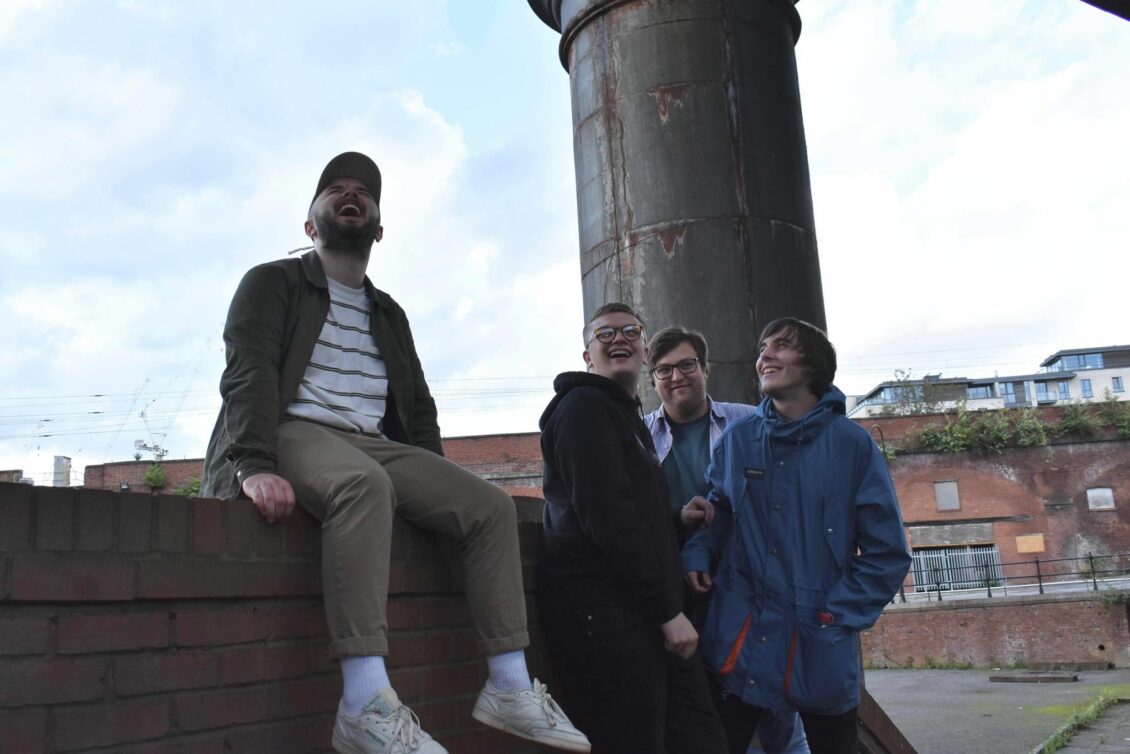 I had the chance to quickfire a few questions to the bands' guitarist, Kieran, about the band, the new single and what the future has in store for the four-piece.
How did 'Garden Party' get together?
"We got together in uni, me and Liam formed at first. Then Sam and Dieter joined later."
What are each of your roles in the band?
"I play guitar, Liam sings and plays rhythm guitar. Dieter plays bass and Sam plays drums."
What is the typical sound that you are striving for?
"We want a kinda shoegaze dreamy indie sound."
Describe the new song in just three words.
"Absolutely banging innit."
What's the future for 'Garden Party'?
"The future for the band is to get massive and to headline Glastonbury."
The future for 'Garden Party' is certainly promising with 'Tomorrow' proving to be a success. This band is definitely one to keep an eye on if you are into indie music and up and coming artists. You can listen to 'Tomorrow' on Spotify here.