Holly Race on sibling relationships in YA
"There's a special kind of power in a character who does something to protect their siblings."
The post below was kindly written by Holly Race, author of Midnight's Twins
It might seem like an odd choice at first: for an only child to decide to write a trilogy about a pair of twins. But for me, it felt completely natural. I grew up in a little village on the Cambridgeshire border, and other than my parents, my only companions were some ageing ponies, a couple of rescue goats, a woolly poodle and an abundance of chickens. And you know what? I was fine with that. One of my teenage frenemies once described me as someone who 'couldn't understand why people weren't as nice as animals', and she was absolutely right. But, even if I didn't mind being an only child, I was always fascinated by my friends' relationships with their siblings. That same frenemy was the oldest of three, and would have such blinding rows with her brother and sister that it made me wince to be in the same room as them. Yet within minutes all would be forgiven. A few years later she and I would exchange similarly heated words and… that was it between us. Friendship over. Over the years I've watched and listened to my friends criticising their siblings in one breath and exhibiting just how much they love them with the next. I find it riveting, and new from very early on that I wanted my book to explore that dynamic. Maybe as an objective outsider to these kinds of relationships, I felt I could show them in all their complicated glory.
With my YA fantasy trilogy, Midnight's Twins, I wanted to explore the most intense form of sibling relationship – twins. The trilogy begins with fifteen-year-old Fern and Ollie absolutely hating each other. While they were once close friends, their relationship has by the start of the book broken down, perhaps irretrievably. But as the story progresses they are forced to spend time together and in the process discover painful truths about themselves and each other. The trilogy itself was always designed to be a platonic love story, set against the backdrop of a fantasy world descending into dystopia.
Midnight's Twins is the latest in a long tradition of young adult books that revolve around sibling relationships, of course. There are so many story configurations around brothers and sisters. Here are just a few of my favourites: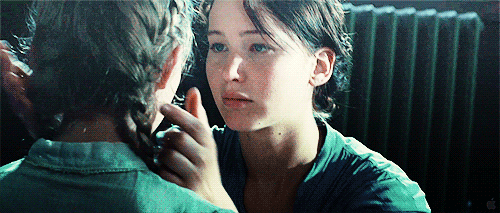 Protecting a younger sibling
There's a special kind of power in a character who does something to protect their siblings. Probably the most well-known instance of this is Katniss and Primrose in The Hunger Games: Prim being chosen for the games is the catalyst for the whole series. Prim's safety remains a huge consideration for Katniss throughout, right up to the final chapters of book three. Katniss' love for Prim is what makes her immediately relatable despite the fact that otherwise she's quite a tough, unfriendly cookie. There's a similar motivation in Enchantee by Gita Trelease, where Camille must do anything she can to provide for her younger sister (and her brilliantly written, deadbeat, older brother, but the less said about him, the better!)
Our differences make us stronger
There's a special kind of competitiveness that can erupt between siblings – a need to distinguish themselves from each other. Some of my favourite books show siblings who might not have much in common on the surface, but come to work together in the end. Among my favourite examples of this is Stepsister by Jennifer Donnelly. Cinderella's two stepsisters don't fit the accepted role of women in Donnelly's patriarchal world: while Cinderella is a sweet romantic, Isabelle, the heroine of the book, is more interested in battles and horse-riding, while her sister Tavi is a budding scientist and mathematician. I'd say they're like three sides of the same coin but… that makes no sense. Tom Pollock also brings twinny energy to his twisty-turny thriller White Rabbit Red Wolf, where awkward maths prodigy Pete Blankman and his kick ass sister Bel must combine their skills to save their family.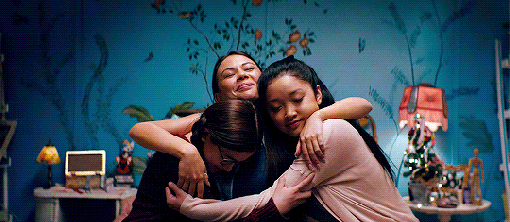 Solidarity between siblings
Everyone loves a good romantic interest, but I'm an absolute sucker for those stories where brothers and sisters have each other's backs – where blood is thicker than water. In The Poet X by Elizabeth Acevedo, Xiomara and Xavier are twins united as they must hide their true selves from an abusive mother. Angie Thomas' The Hate U Give is another brilliant story where in a world of tragedy and danger, Starr can rely on her siblings for steady friendship and support (okay, and a bit of bickering). In To All the Boys I've Loved Before by Jenny Han, the reality of having multiple sisters and how messy that can get is driven home when Lara Jean catches feelings for her older sister's boyfriend, and one of her other sisters does something that kicks off the whole series.
Enemies to friends… or friends to enemies
There's little more satisfying than a well-rounded relationship arc, especially when it's between siblings. Take Jandy Nelson's I'll Give You the Sun, in which estranged siblings Jude and Noah slowly make their way back to each other after a tragedy. In Sebastien de Castell's Spellslinger series, Kellen's formidable sister Shalla launches the story in a pretty drastic fashion: by stopping her brother's heart. As the series progresses they find themselves on opposite sides more often than not, but nothing can break that sibling bond. In Someone I Used to Know by Patty Blount, Ashley and Derek aren't speaking to each other after Ashley was assaulted by one of Derek's friends – can Derek ever atone for his part in the crime?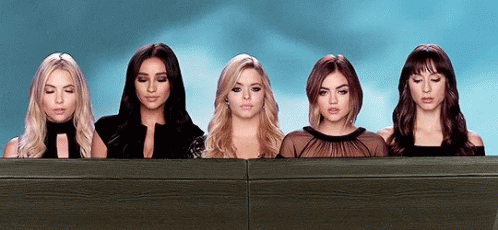 Keeping secrets
Everyone loves a mystery, and what better kind of mystery than one about family? In I Am Not Your Mexican Daughter by Erika L. Sanchez, Julia discovers that her perfect sister Olga may not have been as perfect as everyone thought. In Deirdre Sullivan's bewitching Perfectly Preventable Deaths, twins Madelin and Catlin move to an isolated Irish town and discover more about their abilities – and the town's secrets – than they'd bargained for.
There are so many more fantastic YA books that centre around a sibling relationship that I don't have space to mention, and I'm sure there are far more that I haven't yet come across. While I've never regretted being an only child, I will remain absolutely fascinated by the messy, angsty, heart-warming, heart-breaking relationships people have with their siblings – on and off the page.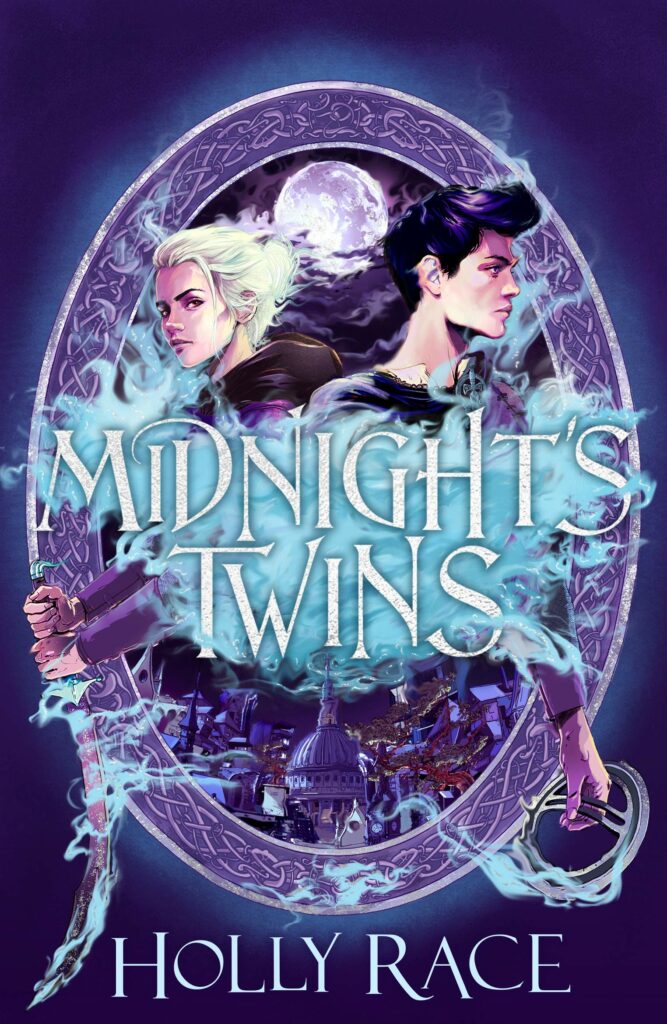 Get your copy of Midnight's Twins by Holly Race here