Stacey Lee on writing YA historical fiction and upcoming books
"I like making history relatable to readers by showing them these similarities albeit in a setting that might be new and foreign to them."
Over the years, Stacey Lee has explored 1849 Missouri, 1906 San Francisco and the magic of smell. Now, in her newest YA historical fiction novel, The Downstairs Girl, Stacey transports readers to 1890 Atlanta, Georgia where her protagonist, Jo Kuan, proves the power words can hold and the changes that can unfold when you decide to use them for good.
---
To begin, how would you describe The Downstairs Girl to readers?
TDG is about a Chinese American girl in 1890 Atlanta, Georgia who lives in a secret basement underneath a print shop. When she is fired from her job as a milliner's apprentice for being a 'saucebox,' she starts an advice column called "Dear Miss Sweetie," an edgy, provocative column to address some of the problems she sees in the segregated South. When the column goes 19thcentury 'viral,' and folks clamour to uncover her identity, Jo struggles to balance the many moving pieces in her life, specifically when she stumbles onto a mystery involving the identity of her real parents and is put in the crosshairs of one of Atlanta's most notorious criminals.
https://www.instagram.com/p/B1pInl3gUZh/
What was your biggest inspiration behind The Downstairs Girl and Jo's story?
I had always wanted to write a story set in the South which I think offers such a great opportunity to explore our very complicated natures. You have a society that emphasizes manners and genteel living but one with an undeniable history of racism. So when I learned that Chinese came to the South after the Civil War to replace the field slaves, I knew it was time to write my Southern story.
I got the idea of giving my protagonist Jo an underground 'home,' after my inlaws, who are Canadian, told me about a place called Moose Jaw up in Saskatchewan, an underground network of tunnels where Chinese railroad workers had been living in secret. They were facing a lot of hostility during the day from whites who blamed them for the loss of their jobs, etc. and so the solution was to live out of sight. I did a little research and found that the same thing had happened here in the US.
So the two ideas came together; what if I put a Chinese girl underground in the South? I thought it would be a good analogy for someone who doesn't quite have a voice in society and has to keep herself hidden away metaphorically and physically.
Many of your novels follow teens throughout different time periods. What is it about teens throughout history you find so enticing to write about?
I think teens are going through many of the same things nowadays as they did 'back then,' such as the carving out of identities, finding their voices, sneaking out at night…! I like making history relatable to readers by showing them these similarities albeit in a setting that might be new and foreign to them.
You must have done a huge amount of research into 1890's southern society whilst writing The Downstairs Girl, were there any facts you discovered about the time period that particularly stuck out to you?
It was sobering to learn about all the unspoken rules that governed relationships between black and white. Blacks could not raise their eyes to whites. They had to step off the sidewalks to make way for them, affect a certain deferential tone, remove their hats when meeting them, and never call them by their first names. It was a painful period in history.
On a lighter note, I learned that Coca Cola first came served in a glass at the pharmacy. The special syrup would be mixed with fizzy water and cost a nickel. Bottles came several years later.
Do you have any YA historical fiction recommendations for fans of your books?
I am a huge fan of LA Meyer's Bloody Jack books, featuring a fun, strong English heroine at the turn of the 19thcentury who gets into a slew of scrapes mostly maritime scrapes. I also love Robin Lafevers (assassin nuns in medieval France) Sherri L. Smith (notably, FLYGIRL, about an African American girl in the first ever women's Air Force service unit in WW II), and Cynthia Kadohata (each story she tells is poignant and real).
What advice do you wish you'd been given upon starting your writing and publishing journey?
Be yourself. With the world literally at our fingertips through the magic of social media, it is easy to get caught up with the comparison game, and worrying about what you should be versus who you are. It can really stifle creativity. For writers, it's important to remember that your first job is to write good stories, and the best ones are authentically you.
Do you currently have any new writing in the works? If so, can you give us a hint as to what we can expect from you next?
I'm writing about the six Chinese men who survived the sinking of the Titanic (of an original eight). Not many people knew there were Chinese on the Titanic! Unlike the other survivors, these men were not given shelter, aid, or even allowed to enter New York, but rerouted to Cuba immediately, because of the Chinese Exclusion Laws that forbade Chinese from entering the country. Their story was never 'heard' until a recent article in the Washington Post. I hope to bring a bit of their story to light, and there might be Chinese acrobats.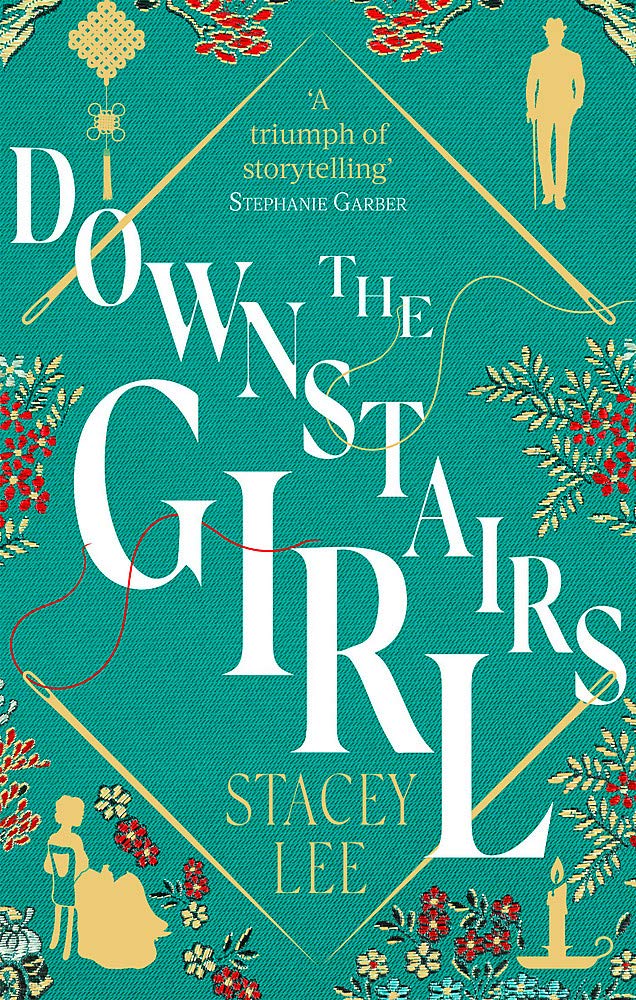 The Downstairs Girl by Stacey Lee is out now in the UK and US.