Kevin Jonas has turned 33 and to celebrate his birthday, we're going to look back at ten of his most iconic moments. There have definitely been more than ten iconic moments for Mr Kevin Jonas, but here are our narrowed ten.
10. Kevin's 'Lonely' Meme
First and foremost, probably one of the funniest moments is when Kevin was turned into a meme. In 2015, photos surfaced on Twitter of Kevin looking 'alone and confused' in New York. Alas, the meme was born and remains truly iconic.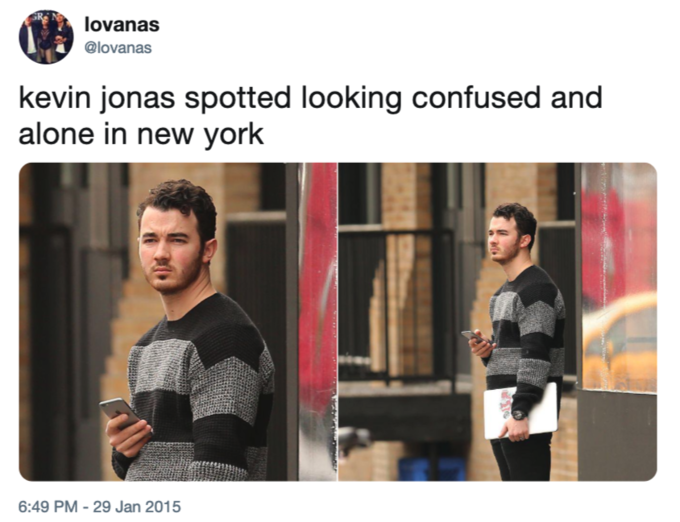 9. Married to Jonas
If you're a huge Jonas Brothers fan, you will most probably remember the reality TV show that Kevin and his wife, Danielle, has on E! all the way back in 2012. During the Jonas Brother hiatus, this is how Kevin kept the fans entertained by showing them how he was tackling married life as Joe and Nick continued to tour the world as solo artists.
8. DNCE App
In 2016, Kevin helped to launch his brother's gaming app. Joe Jonas was the frontman of DNCE and so it was only natural that he'd turn to his brother to help. Kevin designed the gaming app which saw users complete different challenges as whichever member of the band they wanted to be. Kevin said at the time to Billboard, "In creating these games, we're catering to each of the talent's specific built-in audience like never before."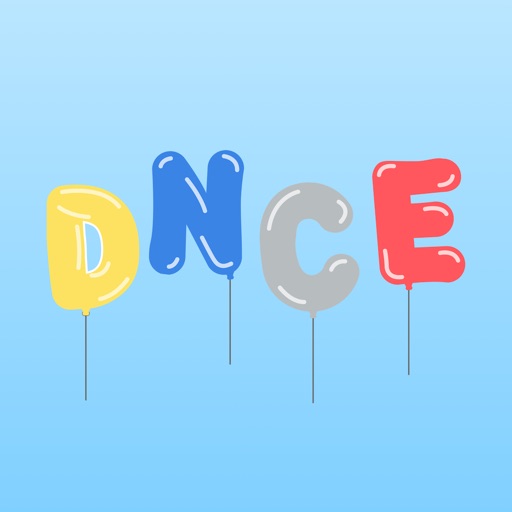 7. Camp Rock
Arguably one of the most iconic moments Kevin has had, that we all remember Jonas Brothers fan or not, is his continuous joke in Camp Rock. If you've watched the first movie, you know that Kevin's character, Jason, is always asking Shane (Joe Jonas) for a birdhouse. In the sequel, his wish is finally fulfilled as he makes his own birdhouse.
6. Grammys
The Grammys is undeniably every artist's dream to even just be invited, but to be nominated like the Jonas Brothers were in 2009 is even more insane. The Brothers all attended the awards show in 2009 as nominees (with their Mum, aw) and in 2010 as just guests. This year the band were invited back as nominees for the second time! We included this as a best moment just because of how surreal the experiences must have been for Kevin, and Joe and Nick. They even performed at this years award ceremony, you can watch it here.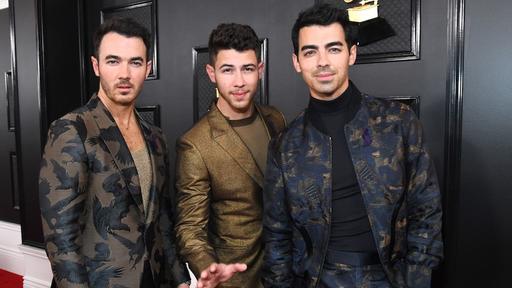 5. The Reunion
The Jonas Brothers reunion in 2019 definitely has to be included in Kevin's best moments. The reunion had thousands, if not millions, of fans rejoicing for the nostalgic reunion. The trio embarked on a massive world tour and you can read the best moments from their reunion here, that we wrote about earlier this year.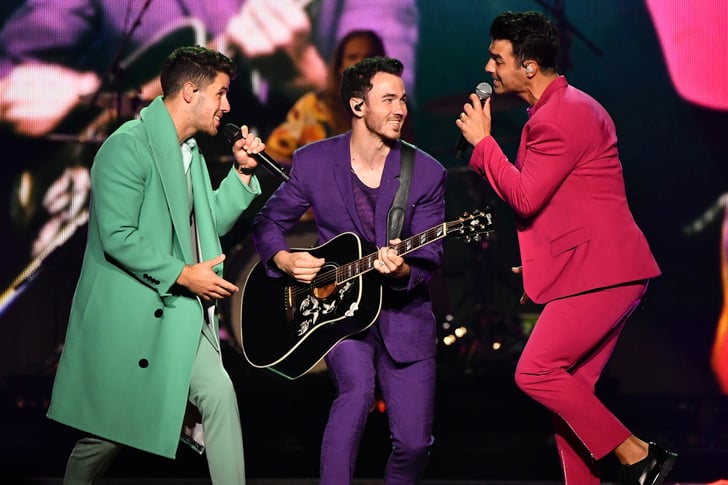 4. Performing
Being on stage is definitely when Kevin is the most in his element. Rocking out on stage is where he looks most at home. Whether he is performing on a TV show, an awards show or his own tour, his personality shines through in his performances.
3. Marriage
Kevin married his wife, Danielle, back in 2009 after the pair met in the Bahamas while on vacation with both of their families in 2007. Joe and Nick both appeared at the wedding as Kevin's best men, after encouraging his and Danielle's relationship from the very beginning. They've recently celebrated a whole decade of marriage!
2. Parenthood
Kevin and Danielle welcomed their first baby girl, Alena, in 2014. They then went on to have a second baby girl, Valentina, in 2016. Parenthood proved to be hard at first for Kevin with him admitting on their documentary 'Chasing Happiness', that his brothers missed out on a lot of Alena's first few years because of their fallout. Luckily, Joe and Nick are now doting Uncles to both Alena and Valentina with Kevin surely being one in return to Joe's new-born daughter, Willa, that he shares with 'Game of Thrones' star, Sophie Turner.
1. Singing to his daughters
One of Kevin's personal highlights that he has confessed is singing to his daughters, Alena and Valentina, while on the Happiness Begins tour last year. It was the first time the girls got to see their father and their Uncles performing on stage so it must've been overwhelming for all of them. We put this as the number one moment since it is such a heart-warming video.
For me, the #HappinessBeginsTour was a dream come true. That first night in Miami was so special. My girls seeing me on stage is a memory I'll hold onto forever. Thank you guys so much for everything and can't wait to see you all again. #HBTMemories pic.twitter.com/GXyhpeCIsA

— kevin jonas (@kevinjonas) August 7, 2020
There isn't enough time to list all of Kevin's best moments, so as we have said, these are only a few. Happy Birthday Kevin from all of us at United By Pop!