Much to all their fans' excitement, The Vamps have announced a global livestream. This concert live has been highly anticipated for weeks and fans' wishes have finally been granted.
The Vamps have only just released their fifth studio album Cherry Blossom, with it jumping to the No. 1 spot on the UK charts. So the fans are getting to see the album performed live earlier than expected, as their tour is scheduled for next year.
THE VAMPS LIVE AT HACKNEY ROUND CHAPEL // 21 NOVEMBER // GLOBAL LIVESTREAM 🌸 https://t.co/QYlRgbcyU1 #TheVampLive pic.twitter.com/Sju5YlU51S

— The Vamps (@TheVampsband) November 3, 2020
The show is going to be live-streamed from the iconic Hackney Round Chapel on 21st November, with several different cameras so fans are able to see the band captured from all angles. Tickets are available to purchase now, and purchasing a ticket will be the only way to view the show. The stream will be produced by Driift, who is also producing livestreams for artists such as Niall Horan and James Bay.
The Vamps have said of the livestream: "In a year of so much uncertainty and divide it was more important than ever for us that we find a way to still share some music live with you… We are so thrilled to bring you 'The Vamps Live from Hackney Round Chapel' on the 21st November… It's our hope that this will be something for us all to look forward to, and will bring as much joy to you watching as it will to us performing it."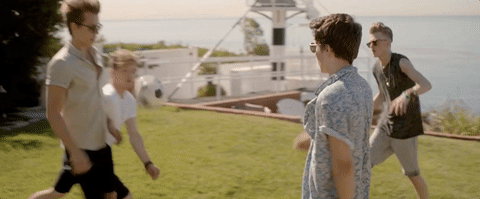 As the UK is back in lockdown, it is definitely giving us all something to look forward to! Comment which song from Cherry Blossom you're most looking forward to hearing live.