Little Mix are one of the hottest female pop groups right now, and there is no way we can deny they are one of the most successful EVER!
So it's no surprise that their fans all around the world (myself included) were anxiously waiting for their sixth album to finally drop — and they did not come here to play.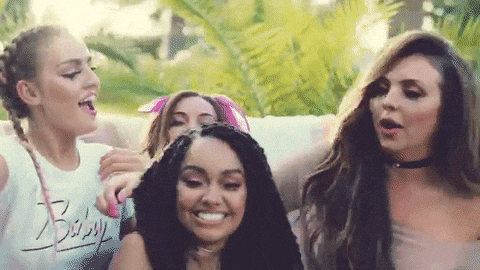 Confetti was released on November 6th, making it their first under RCA Records. They had already hinted at this album in the 'Wasabi' music video. It includes 13 tracks that have touches of R&B, 80s references, and impeccable vocals.
A celebration of their sexuality, Confetti creates Little Mix's very own definition of pop. It goes through a different route than LM5, but they keep their dance-worthy tracks. What I loved about this album is how you can feel them evolving into beautiful and bright women who own their bodies and enjoy the process of making it seen.
As usual, they keep their personalities and consistency of clean high notes, quality music, and memorable performances. Fortunately for us, Jade, Leigh-Anne, and Perrie hosted the MTV European Music Awards — and won for Best UK & Ireland Act and Best Pop.
And let's not even get started on the serve from their looks! They always know how to dress to impress.
https://twitter.com/littlemix/status/1325559586494029827?s=21
Definitely, go listen to Confetti and make every space on the dance floor! By far, my personal favorite song is 'Sweet Melody'. I love the build-up for the chorus to come. What about you? Tell us what you think in the comments down below or tweet us @UnitedByPop.