Shawn Mendes' evolving style aesthetic, from Handwritten to Wonder
Since his debut in 2015, up until the 'Wonder era' of 2020, Shawn's stylistic choices have definitely changed with each and every album.
Since it's announcement, Shawn Mendes's upcoming fourth studio album, has got so many people talking! His newest single, Wonder, along with the album of the same name, ushers in a new Shawn era.
Pretty much every music artist evolves over time in style aesthetic, lyric expression, and sometimes even genre. Shawn himself actually commemorates each of his different album eras by getting himself a new tattoo. Now that we've experienced his freshest single (and it's blown us away), we decided to compare some of Shawn's various changing personal styles throughout all his albums.
#WONDER The Single October 2nd, The Album December 4th, pre-order & pre-save now https://t.co/CVS6JQS3XY pic.twitter.com/EYDMvrzJxi

— Shawn Mendes (@ShawnMendes) September 30, 2020
2015 – Handwritten
16-year-old Shawn Mendes rocked hoodies nearly all the time. Vans and Converse were staples in his fashion, along with those rubber bracelets that we all wore. To commemorate this album, Shawn got his first tattoo- an acoustic guitar on his right forearm.
View this post on Instagram
View this post on Instagram
View this post on Instagram
2017 – Illuminate
Shawn looked a bit older in 2017, however, his style stayed pretty similar to the past album era. He wore mainly crewnecks, solid T-shirts, and denim jackets.  During this era, Shawn got this lightbulb with blue orchids tattoo on the back of his right arm.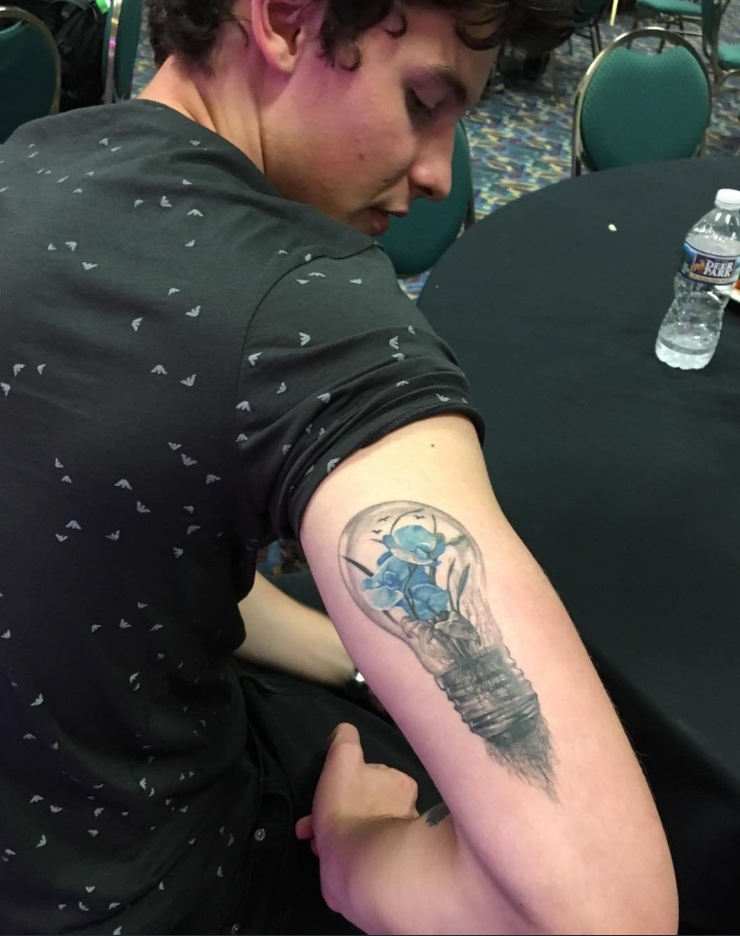 View this post on Instagram
View this post on Instagram
2018 – Shawn Mendes
Shawn changed his hair during this era to a style that he kept up through 2019. Patterned suits and tank tops made many appearances during concerts and events. 2018 is also when he got this Sparrow tattoo on his right hand.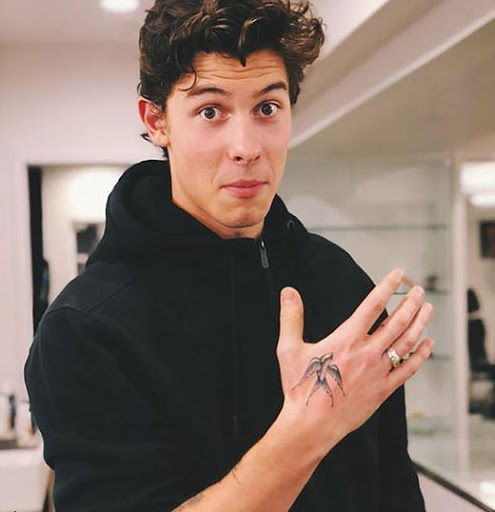 View this post on Instagram
View this post on Instagram
2020 – Wonder
The quarantine of 2020 hit between this album and the last. While stuck at home, Shawn managed to write and record an entire new album. He spoke about it on the Zach Sang Show, "It's absolutely one of the most personal records that I've put out there… I feel like with this song, Wonder, I hope that people can feel that sense of- I've let go the reins a little bit, even the way it sonically sounds… I really think that the greatest art is made by coming from a very honest place."
2020 Shawn has been layering cardigans, letting his hair grow out longer than ever before, and of course, wearing facemasks. He's also already commemorated the Wonder era with an appropriate new tattoo. You can spot the written word 'Wonder', above his guitar tat.
View this post on Instagram
View this post on Instagram
As we all do over time, Shawn continues to allow his style to evolve with every fresh new era. Fans, like us, love watching it happen because in a sense, it feels like we have all grown up together. When Shawn Peter Raul Mendes is permitted to embark on a Wonder tour, we may even see more style evolution as he once again takes up an iconic stage presence.