Few days before his performance at the FREE Z100 End Of The Summer Bash, Louis Tomlinson showed up on The Late Late Show to chat with James Corden about his music, his career and his passion for pranks and also to perform for the first time live on US television his latest single 'Bigger Than Me'.
Accompanied by his well-established extremely talented band and a group of string players, he smashed the performance, looked and sounded absolutely amazing – and so confident and proud AS HE F*CKING SHOULD – with nothing to envy to the studio version.
'Bigger Than Me' is the lead single from Tomlinson's upcoming highly anticipated sophomore album, Faith In The Future, out on November 11th – preorder here if you haven't! – which he also discussed with Corden.
"My first album – Walls – is something I'm immensely proud of, but it was challenging coming out from a band the size of One Direction and kind of finding my feet musically. You do go through a kind of trial-and-error process when you make new music, especially at the start of your career in the development stage, but I did that in the public. So, this record I'm certain defines me better as an artist, and that makes me really proud, definitely." Louis said about Faith In The Future.
And we can't wait to listen to the rest of it, but if 'Bigger Than Me' is just a foretaste, I don't know if we are going to survive!
Tommo also showed his love for actor Adrien Brody, who was the other guest on the show, shared his passion for pranks he pulls while on tour – since 1D days – thanks to a master key he shouldn't probably be able to get but who on earth can deny that man anything honestly, and laughed while looking way too smug about some signs – including my personal all-time favourite "IF YOU WANT ANOTHER DOG I CAN BARK" – fans have brought to his shows and how they sometimes can actually distract you, especially if you forgot some lyrics.
He hugged a fan who had on their to-do list to Meet Louis Tomlinson, Meet Louis Tomlinson, MEET. LOUIS. TOMLINSON. – I mean so relatable! – and finally let us know a very important thing about himself: when asked if he were open to being kidnapped, his answer was "By the right person yeah, by the right person."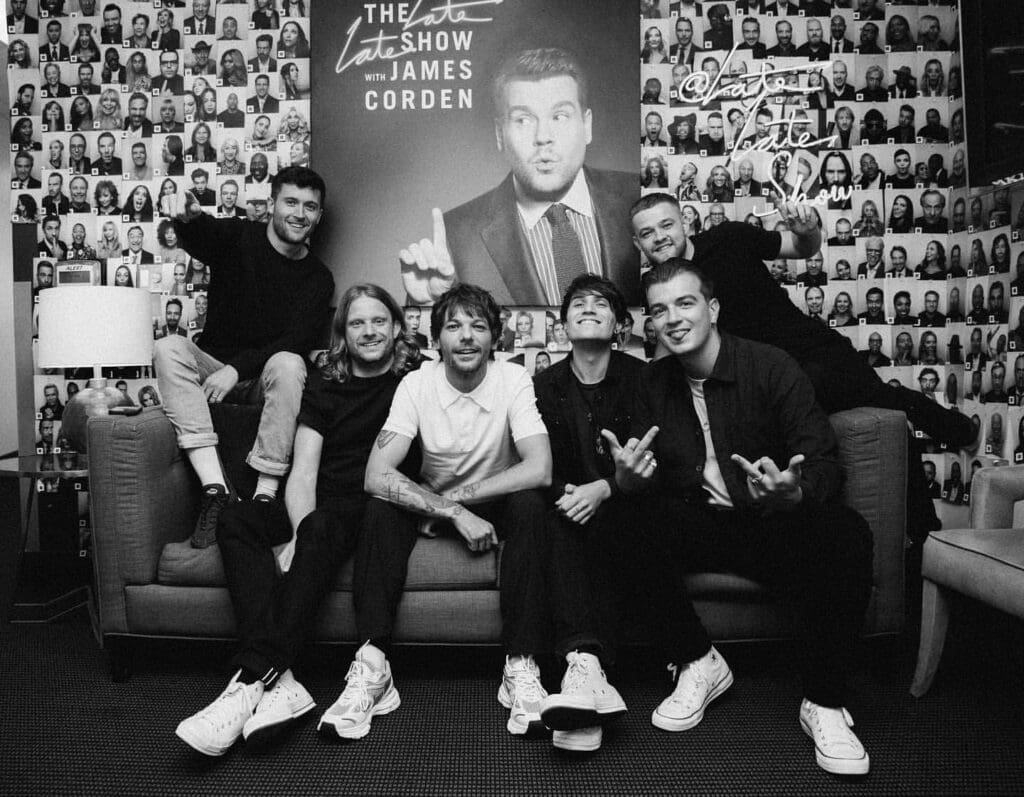 I'm pretty sure only Louis Tomlinson would reply like this, and that's another reason why he stays superior.
Featured Image source