After over two years, Louis Tomlinson finally came back to scenes with a brand-new tune: 'Bigger Than Me', the lead single from his highly anticipated second album Faith In The Future – out on November, 11th. Pre-order it here if you haven't yet!
So excited for you all to hear this!

Bigger Than Me – Out Now.https://t.co/GarRCQkTl7 pic.twitter.com/uJ23u5QZGJ

— Louis Tomlinson (@Louis_Tomlinson) September 1, 2022
Since releasing his amazing debut album Walls at the beginning of 2020 and blessing us during his sold-out first solo world tour performing a couple of unreleased songs, 'Copy Of A Copy Of A Copy' and 'Change(s)', which I guess will stay exactly that: unreleased. R.I.P. 🪦, this is the first time Tomlinson drops new – official – music in a while and he made sure to let everyone know that he didn't come to play.
To show him how much we were starving, let's stream and buy the song as much as we can on as many platforms as we can…it's always teamwork, isn't it?
"It was my first moment of excitement making this record, and where it felt we were on to something which honors the live show," Tomlinson said about 'Bigger Than Me'. "I've always strived to be a very normal, humble person in this life, but there's a line to that and a responsibility that comes from being in this position. I realized from doing those live shows what it means to my fans and how everything I do is bigger than me. It's almost a coming of age for myself and putting opinions about myself to the back of my mind and thinking about what it potentially means for other people."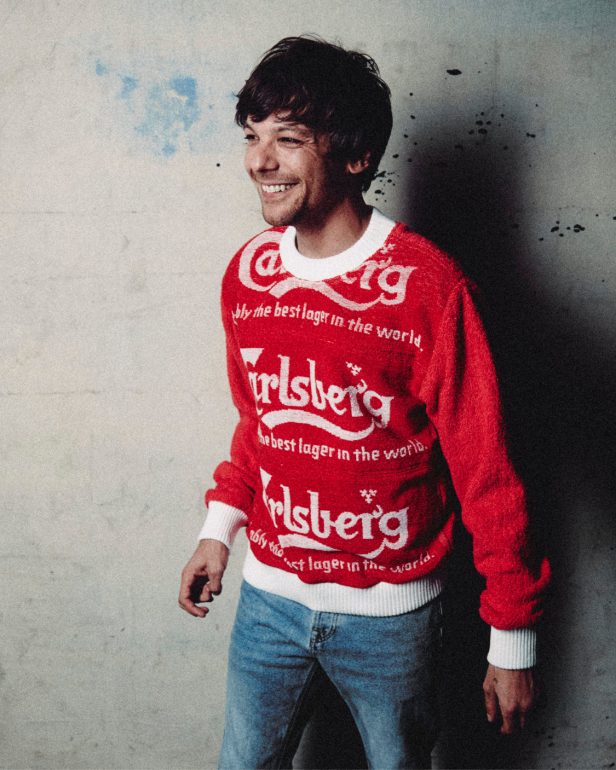 Unlike his previous album, Louis states that this time, following the advice of other songwriters, he doesn't want to be "too specific" and say too much about what's the meaning behind his songs in order to allow people to make their own opinion. So, about 'Bigger Than Me' he's just said that he came up with its concept during lockdown, when he used to spend a lot of that enforced free time thinking, and sometimes even overthinking – he is always so real and relatable, isn't he?
"There have been a lot of times in my career where I've gone on stage, and 50% of the show, I'm in my own head. I'm thinking about ABC and questioning, 'Is this right?' And from doing even those two shows, and I do this festival called Away From Home, you get a sense of what the shows mean for people who come watch it. It's so much more about what's going on in my head and if I think I've done great or sh*t or whatever it is."
"It's definitely the biggest sounding song I've got on the record, definitely the song that stands out as being one that should be a single. I wasn't certain I was going to have one of these songs on this record that has a big chorus. It shows off my vocals, so I'm really proud of what we got out of it."
And we couldn't agree more.
This tune screams Louis Tomlinson from everywhere: the sound suits him so well, the lyrics are straightforward, honest and "raw" as Tommo has got us used to, his voice is really enhanced to the utmost; the beat is catchy but if you listen carefully your heart might rip a bit. Again, another of Louis' so many many talents.
"Do you ever ask why? It's not black and white
How d'you sleep at night when you're just like me?
Ooh-ooh, 'cause I feel alive
Now I realise that the world outside
It's bigger than me"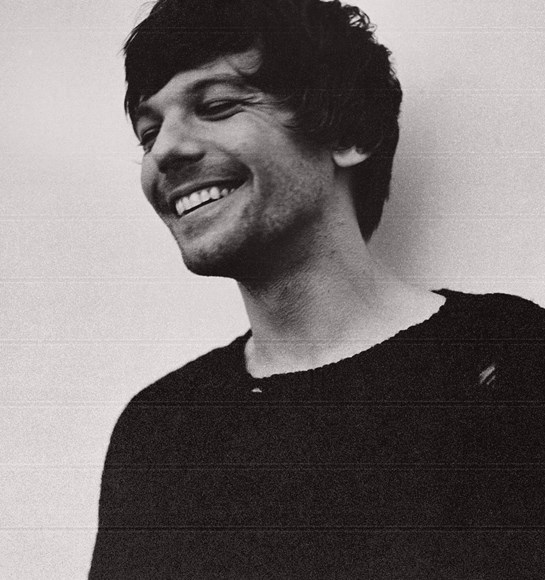 Talking about Faith In The Future, he's said that this record defines him more as a solo artist. He's made the music he wanted to – and has thanked his Louies for "letting him" because the relationship he has with his fans is really something else – and that he hopes "that they listen to the record and think, 'This is what Louis should be doing.'"
And we can already say with absolute certainty, even after hearing only the lead single, that THIS IS WHAT LOUIS TOMLINSON SHOULD BE DOING.