After releasing their breezy track 'Summer Girl' back in July, it was only a matter of time before the Californian sister act dropped another single from their as yet untitled third studio album.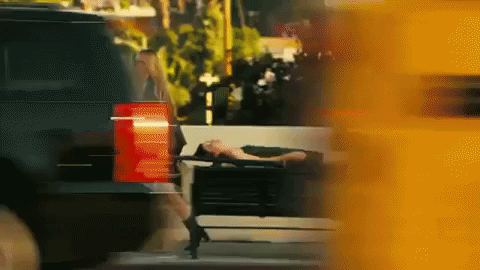 Speaking about the track Danielle explained in an Instagram post, "Now I'm In It' is about going through it. A depression. Not leaving the house type of shit. For my sisters and I, there have been times in our lives where we have felt like we are stuck in a dark hole. This track speaks to that emotion. The track is chaotic – like my mind when I'm spiralling.'
Once again Este, Danielle and Alana teamed up with Paul Thomas Anderson for the video, which sees Danielle working various jobs – being carried around on a stretcher, going through a car wash and more with her sisters there to pick her up and pull her out of it along the way.
Will they ever leave Ventura boulevard? How did they perfect their supermodel walks so quick? When will we get the third album and new live dates? We don't know the answers to any of those questions but we know you need to listen to this on repeat.
Featured image source