Whether you've been a hardcore Cassandra Clare fan since City of Bones first hit the shelves in 2007 or fell in love with the world she's created when it reached our TV screens with Shadowhunters in 2016, there's a piece of fandom merchandise out there for everyone and we hunted down some of the most unique items so you don't have to.
---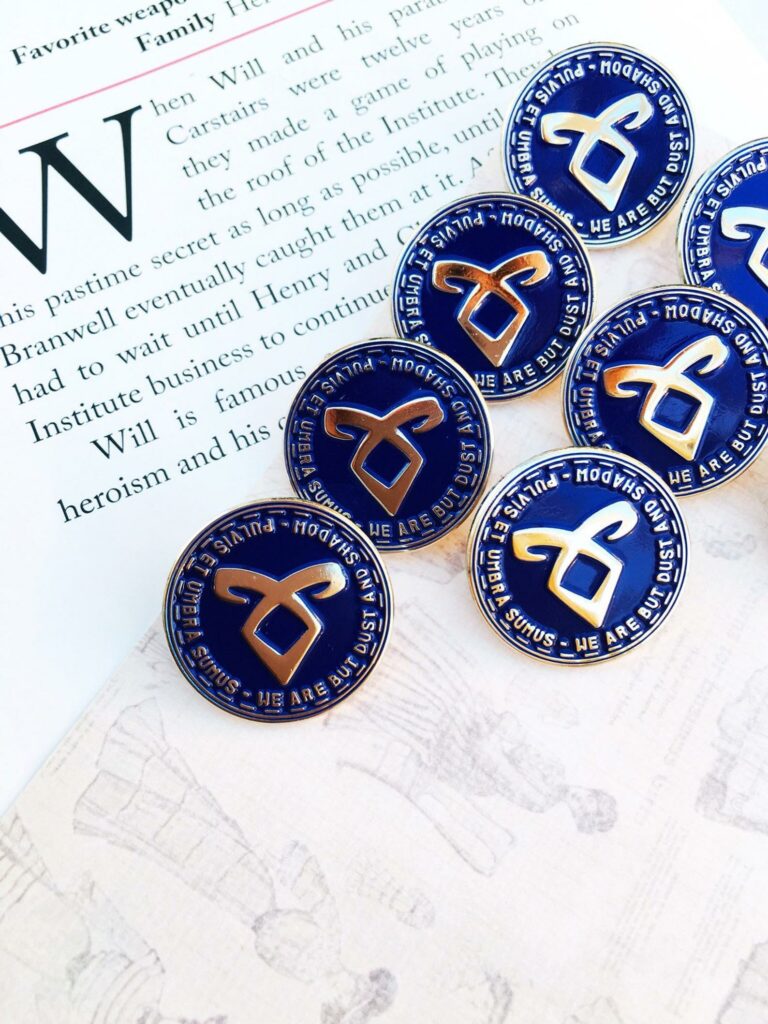 This gorgeous enamel pin is the perfect way to subtly let the world know your Shadowhunter fan status. Purchase from Bookwormcandlescraft for £7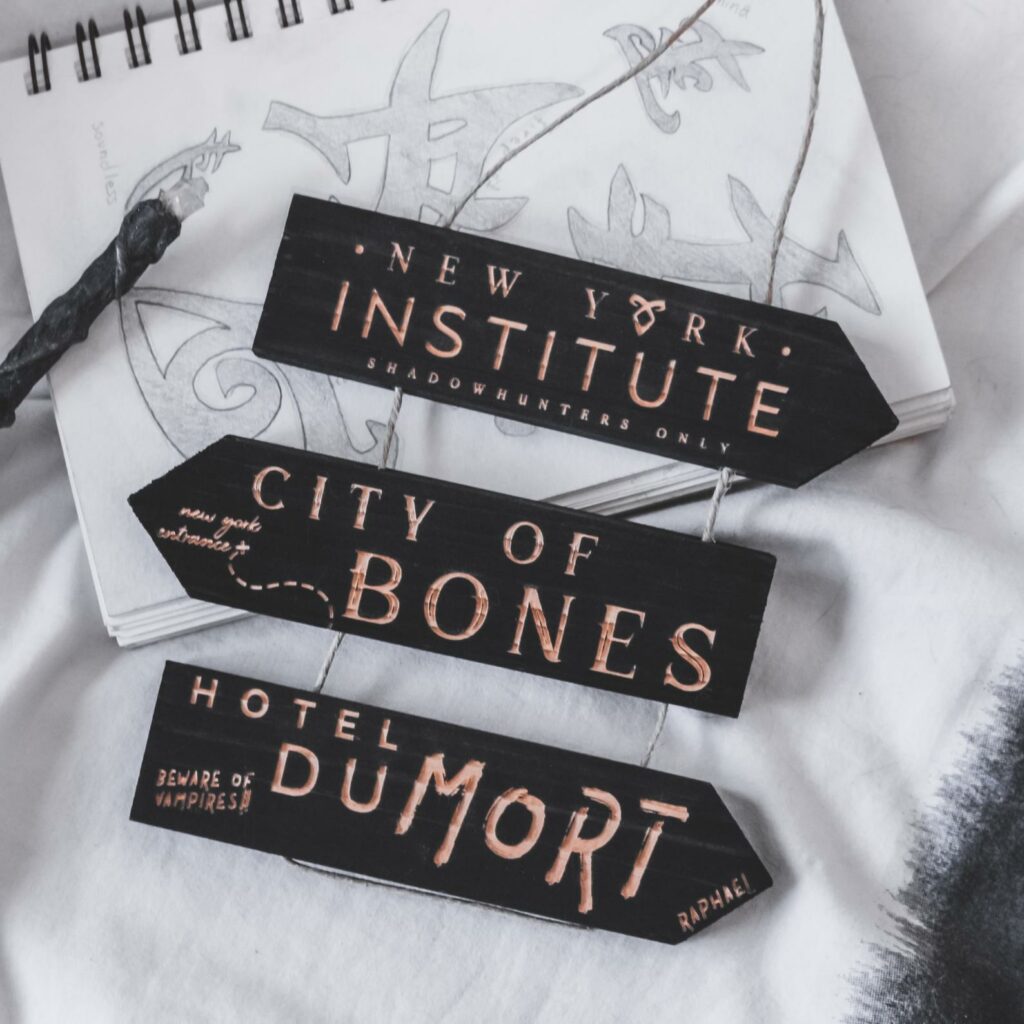 These handmade wooden signs depict some of the most iconic places in the Shadowhunter World: the NY Institute, the Hotel DuMort and the City of Bones. Each little design has little different details to make these signspost a perfect item for any fan of this series. Where will they take you? Purchase from SeasonalVibe for £9.11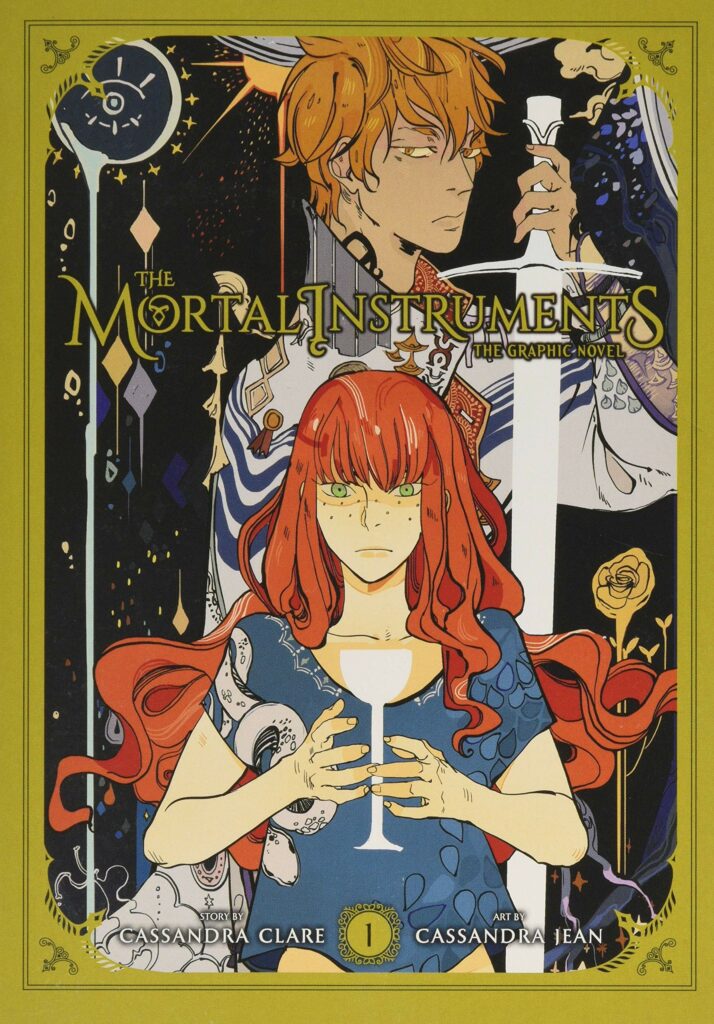 Go back to where it all began and revisit The Mortal Instruments story. With gorgeous artwork by Cassandra Jean elevating Cassandra Clare's original tale, this graphic novel will be a whole new reading experience for TMI fans. Purchase from Amazon for £9.99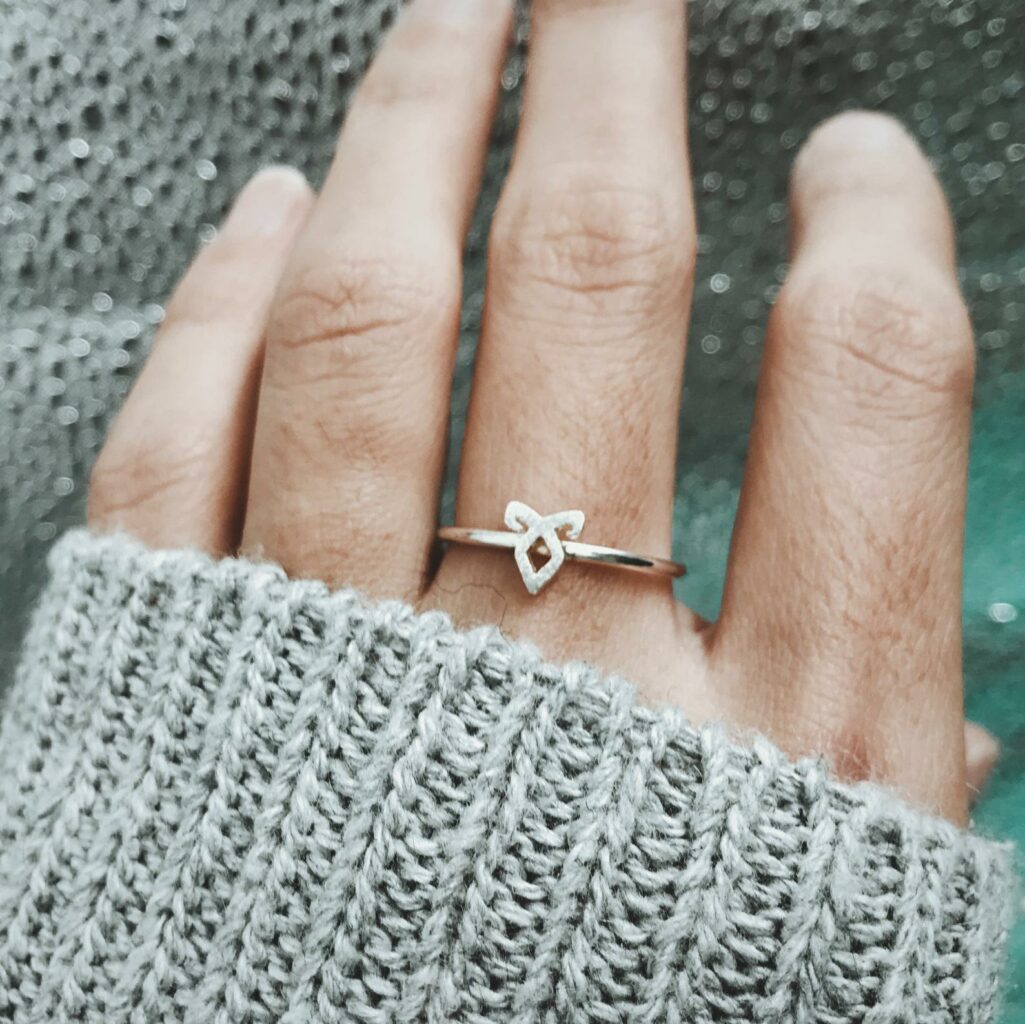 Keep the Enkeli rune (Angelic Power) close to you at all times with this gorgeously dainty, brushed silver rune ring. Purchase from JewleryRB for £20.39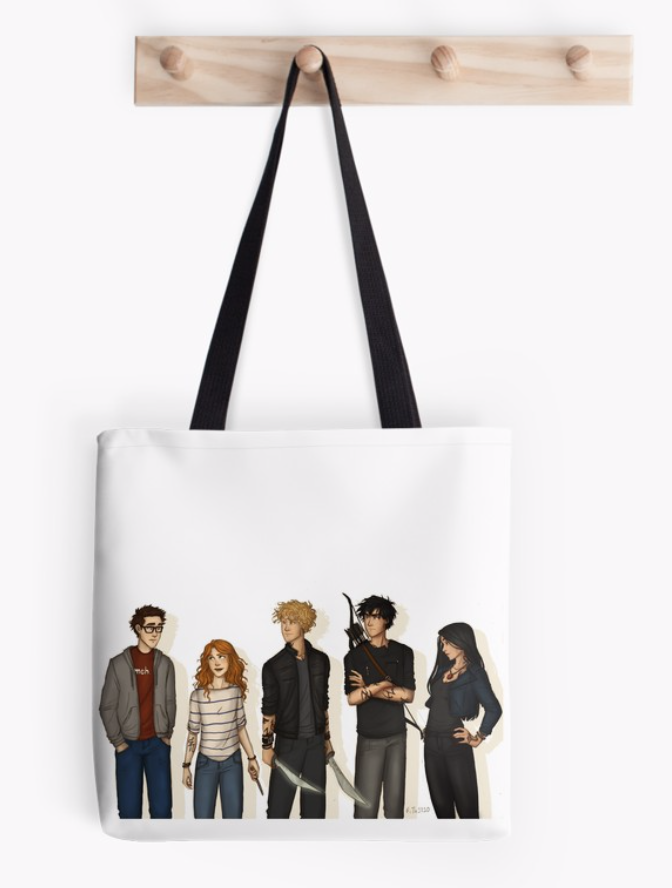 This adorable tote is proof that the only thing better than carrying the TMI books with you at all time, is TMI gang carrying your TMI books for you… Purchase from ritta1310 on RedBubble for £13.40
With these temporary rune tattoos, you'll never be without the ability to call on the power within you. (Maybe, if not, you'll have some pretty good cosplay accessories…) Purchase from Bookishstuff with prices starting from £3.63
Studying your Runes has never been easier thanks to this gorgeous, handmade poster scroll. Purchase from LandOfScrolls for £17.93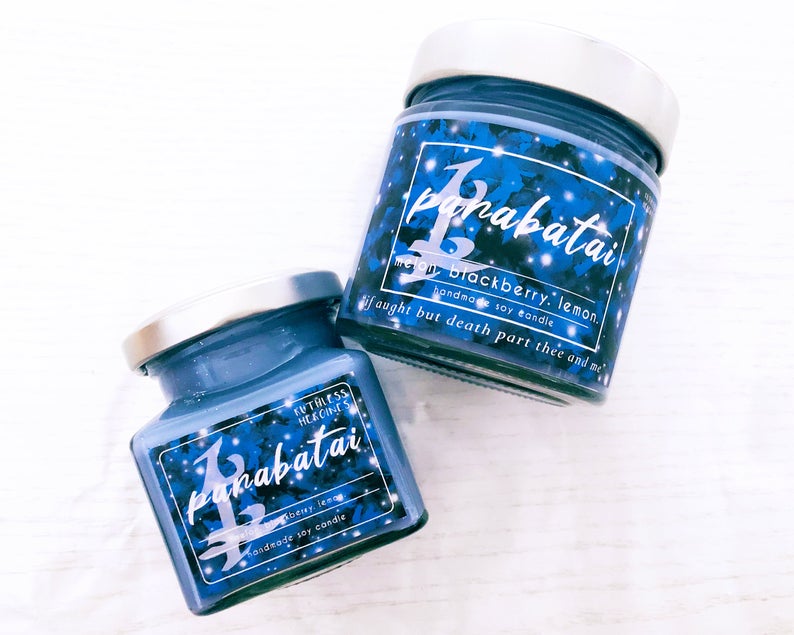 You + Cassandra Clare's latest release + this melon, blackberry and lemon Parabatai Candle as you read = pure bliss. Purchase from ruthlessheroines from £7.50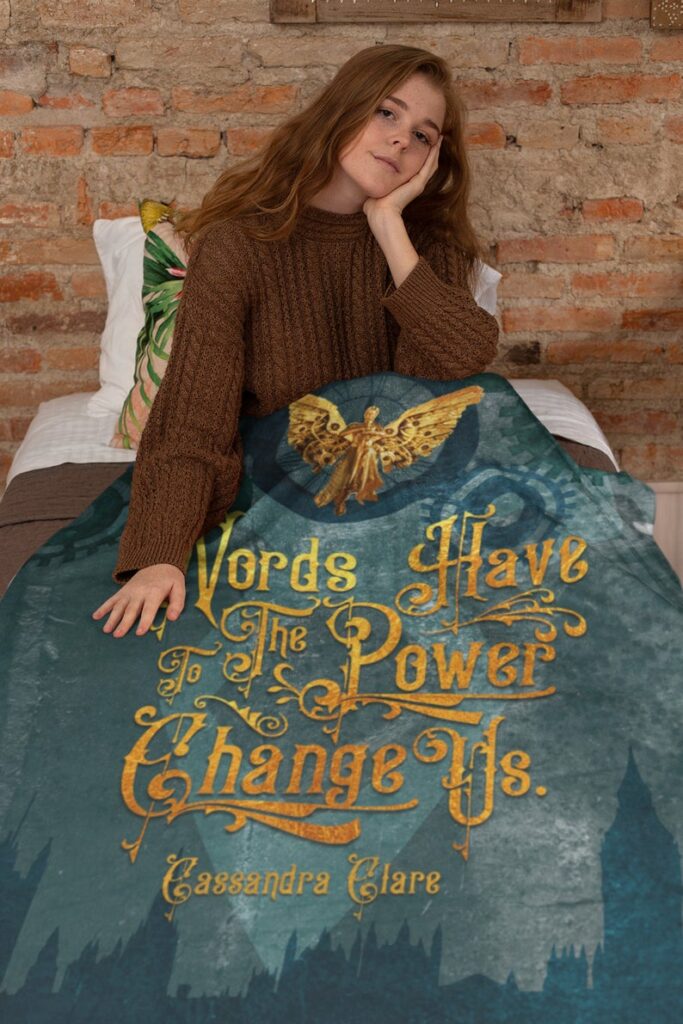 Whether you're rewatching the Shadowhunter Netflix series, rereading The Mortal Instruments or diving into a Shadowhunter story you've not yet explored, doing so whilst snuggled under this The Infernal Devices inspired fleece blanket is going to make the experience all the more magical. And if quotes aren't your thing, there's this Runes design, too!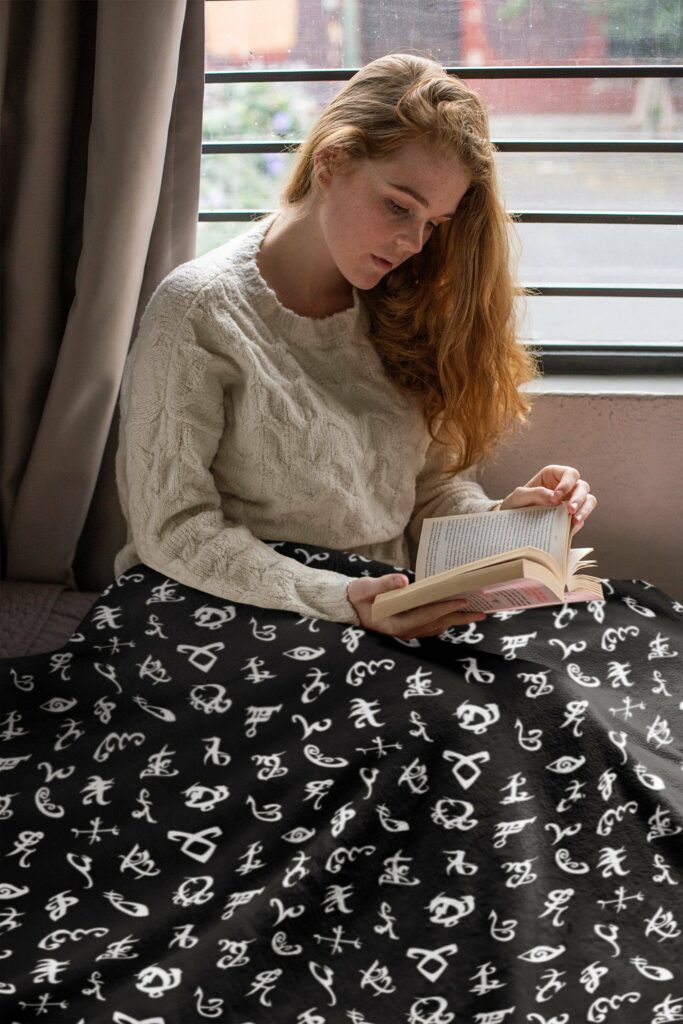 Both blanket designs available to purchase from BookishStuff for £52.88 each