The Wanted have announced they are back together and will be bringing out a brand new album. The noughties boyband are reuniting, much to their fans' delight, after a seven year hiatus.
As well as announcing they are back for the foreseeable, the five-piece British band have also revealed that they are bringing out a brand new album. The album is named Most Wanted – The Greatest Hits, and it will be full of the bands' greatest hits so it will be an album that will be on repeat 24/7. The album will feature new music from the band and will be out on 12th November. They are also talking about going on an arena tour around the UK so if you are a fan, keep your eyes peeled!
The Wanted first discussed getting back together early last year in celebration of their tenth anniversary, but of course the pandemic struck and their plans of a reunion got pushed back. Tom Parker was then diagnosed with a terminal brain tumour, this news shocked fans and his bandmates who will be putting on their first performance at Tom's StandUp2Cancer charity gig in just under two weeks.
Jay McGuiness says of the reunion: "We have been talking off and on for a few years now about getting back together to do something for the anniversary but have all been working on other projects at different times so it didn't happen. This is all about having fun with our mates, no pressure, just FUN."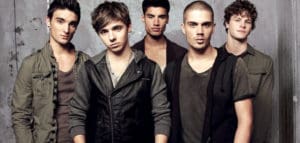 The Wanted, JLS, and Lawson are all back together now and all giving us nostalgic feels! We're now wondering when it's One Direction's turn to end their long hiatus.