Margot Wood on retelling Jane Austen's Emma in her debut novel, Fresh
"And while a lot of YA stories tackle coming-of-age themes that deal with firsts, I really wanted to explore the concept of what comes after those firsts."
Fresh, the debut novel by Margot Wood, is the laugh out loud, modern day Emma retelling we've all been waiting for. This Emma reimagining is provocative, relatable and a great exploration of the struggles of 'finding yourself' during your first year away from home and we were so excited to get to chat to Margot all about it.
---
Hi Margot, it's so lovely to have you on the site today to celebrate the release of your debut novel, Fresh. For readers who may be hearing about Fresh for the first time, how would you entice them to pick up a copy?
It's a rowdy, queer retelling of Emma set at Emerson College!
Fresh is modern day Emma retelling (and a great one at that) but what inspired you to retell Emma in a modern day setting, over Jane Austen's other novels?
Emma is an amazing comedy! And while Pride & Prejudice is my favorite book by Jane Austen, Emma Woodhouse is my favorite Jane Austen character. She's outspoken, bold, charismatic and overly confident. She's someone I want to be friends with and I wanted to tell a story from the perspective of a character like that, someone who, when you're reading their story, feels like you are right there with them, someone you feel like you've been friends with forever.
I loved how Fresh fills the gap between younger YA and adult. What inspired you to write for older teens/young adults?
I think for a lot of people, they don't really come of age until they are in college or in their late teens, early twenties and I wanted to write a story for those readers who want to see their experience reflected on the page. And while a lot of YA stories tackle coming-of-age themes that deal with firsts, I really wanted to explore the concept of what comes after those firsts. After you've had sex for the first time, after you've come out, after you've gained a little confidence, after you've had your heart broken for the first time. I want to read more stories about that!
View this post on Instagram
Having worked in the publishing industry yourself, do you think this affected your writing experience in any way and if so, how?
Working in publishing has given me insight into how publishers think, what excites them but also what makes them nervous and wary of what they think they can sell. And all that this knowledge did was make me very aware that a lot of the choices I was making were going to make most publishers uncomfortable. And it did end up being that way! A lot of publishers passed on it or were interested only if I changed key aspects of the story like set it in high school instead of college, or make Elliot straight instead of bisexual, or focus more on her relationship with her family instead of her relationship with sex and intimacy. But what this did for me was it provided a sense of certainty with did ultimately publish the novel. The entire team at Abrams from my editor to the designer, to the marketing and sales teams, everyone got the story and what I was trying to do from the very beginning. Instead of being afraid of it, they embraced it, which is exactly what I was hoping for.
Is there a scene in Fresh that stands out to you as a favourite and were there any scenes that didn't quite make the cut that you'd be able to share with us?
Honestly, there are so many scenes I love in this book! I love all the comedic scenes the most like the laundry room scenes, the fire alarm scene, the auction, and the montages. One full, complete scene was not included that I really debated on whether or not to keep. It was a scene where Elliot and her resident adviser, Rose, go to the Isabella Stewart Gardner Museum in Boston and Elliot can't tell if it's a friend date or something more and she spends the entire time fretting over it. It's a fun scene and would have been one of the few to take place outside the Emerson College campus setting but it ultimately didn't make it in because it would have slowed the pace down a bit in the second half.
Elliott is such a strong and funny voice to follow. Are there any parts of her character you see yourself in, either now or as a teen?
When I first started writing Fresh I think Elliot was just freshman year me manifested on the page, but as I continued to write and grow the story and evolve it over the numerous edits, Elliot really became her own character. There are some common traits we both share though: we're both ADHD, bisexual, love making sex jokes, and we would both subsist off cereal and waffles if we could.
View this post on Instagram
There have been so many incredibly 2021 debuts already this year (including Fresh, of course) but are there any stand outs for you that you'd like to recommend today?
Ah there are so many so I'll just list some faves: The Sky Blues by Robbie Couch, Yesterday is History by Kosoko Jackson, Beasts of Prey by Ayana Gray, Counting Down With You by Tashie Bhuiyan, and Happily Ever Afters by Elise Bryant.
Finally, are you currently working on anything new and if so, can you give us any hints as to what we might be able to read from you next?
I think my agent would love for me to be like YEP, I HAVE A WHOLE NEW BOOK WRITTEN ALREADY but the truth is, I don't. I also work in publishing full-time and between that and the pandemic, my creativity well is dry as shit. I do hope that once Fresh is out, I can start to mentally move on from it and begin something new! I have many ideas, of course, most of them comedic in nature, so I'm curious to see what I end up writing next!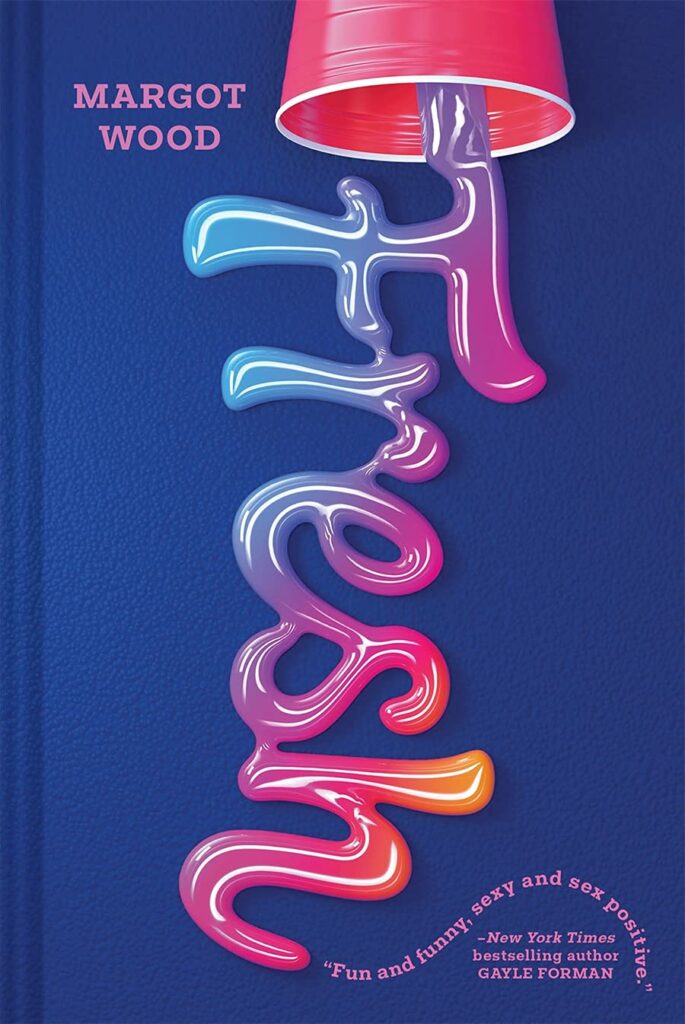 Get your copy of Fresh by Margot Wood here.