Scars Like Wings author Erin Stewart discusses her heartbreaking and relatable story
'Scars Like Wings' packs an emotional punch that'll get you right in the feels over and over again.
'Scars Like Wings' packs an emotional punch that'll get you right in the feels over and over again. If you're after a book to have a good old ugly cry to, we've got the answer right here. We caught up with 'Scars Like Wings' author, Erin Stewart, to find out more about her inspirations, Wicked and more.
For those who haven't picked up a copy of 'Scars Like Wings' yet, how would you describe it in 3 words?
Real. Heartbreaking. Hopeful.
What was the best part about writing 'Scars Like Wings'?
I truly loved getting to know the survivors I have worked with while writing this book. I have learned so much about choice and love and what it means to be in control of our own attitudes and destinies. While talking with one survivor very early on in my drafting, I had a moment of pure serendipity when I noticed her email tagline used the exact same quote from John Wayne that I use in the book: "Courage is being scared to death, but saddling up anyway." Such a random coincidence, but it made me think I was on the right track with my story because this burn survivor truly felt that way in her life: scared, worried, embarrassed, but she was fighting for her life anyway. I have loved getting to know people who embrace life with this kind of bravery and fearlessness in the face of some of the worst pain.
https://www.instagram.com/p/B3TtI76gweQ/?utm_source=ig_web_copy_link
What research did you have to do in order to accurately portray the burn survivor community?
As I wrote this book, I felt heavily the burden of presenting an accurate, respectful representation of the burn survivor community. I spent a lot of time speaking with survivors, reading their stories, talking to doctors about wound care and recovery, and generally immersing myself in the terrible/wonderful/inspirational/reality of being a burn survivor. Learning about the physical and emotional pain of burns was gut-wrenching at times, but I wanted to present a story that went beyond stereotypes and pity to the reality of what it's like to live with physical and emotional scars like Ava's.
Piper's cheerful persona is a great counterbalance to Ava's bitterness. Was it difficult plotting this out at the start of the writing process?
Actually, Piper came out so easily, it was kind of an out-of-body experience! Her voice was there from the first second I put her on the page – loud, confident and over the top in typical Piper fashion.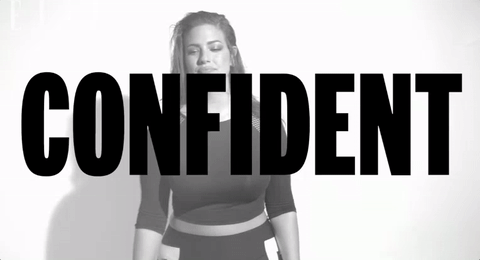 In the book, Piper gets a tattoo of a phoenix's wings, if you were to get a tattoo to commemorate a moment in your life, what would it be and why?
Probably one depicting a heartbeat. I actually went into heart failure when I was 25, and even though I'm recovered now, I take a lot of medicine to keep my ticker going the way it should. So I am so grateful for every heartbeat I get, and I think a tattoo like that would remind me that I'm still here, I'm still going, and I'm going to make the most of every minute.
Ava's passion lies in the theatre, what would you say your biggest passions are?
My biggest passion is writing, which I know is such a lame answer in an author interview, but it's true! I am also passionate about being a mom to my three children, growing killer zucchini in my garden every summer and getting people to talk more openly about mental health.
Asad and Ava go to see Wicked in the book, if you had a spare ticket to see the musical – which character from the book would you take?
Definitely Asad! I just love him. He has such a passion for life and sees the world with a healthy dose of humour, love and kindness. When he first meets Ava, he doesn't treat her like a pariah but also doesn't act like he can't see her scars. I'd love to see his eyes widen when the lights go down in the theatre and sit with my feet up on the chairs next to him after everyone else has left because, as he says, "Once we go through those doors, the magic ends."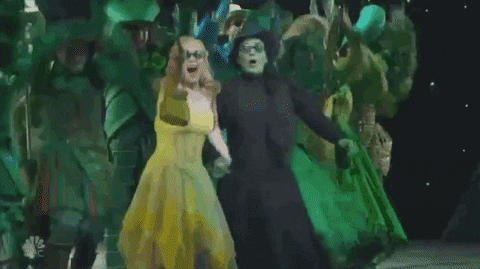 We couldn't stop crying after reading 'Scars Like Wings', what are some of your favourite books that have made you emotional?
First of all, I have to admit that I still cry every time I read some of the final scenes of 'Scars Like Wings'! Other books that have made me tear up recently include 'The Astonishing Colour of After' and 'How It Feels To Float'.
'Scars Like Wings' was your debut novel, are there any plans for another release from you?
Yes! My second book is slated for spring 2021 and is another young adult contemporary, totally unrelated to 'Scars Like Wings'. The book is about living with mental health issues and is based on my own experience with anxiety. I read so many books (great ones!) about heavier-hitting mental health issues, but I felt like there wasn't much out there for kind of generalized anxiety and everyday battles against the what-if monster. With social media and all the intense pressure on teens today, I wanted to look at what anxiety is doing to this generation and how many are suffering silently.
What one book could you read over and over again and not get bored?
The Fault in our Stars is a favourite go-to that I could read again and again. The voice, the writing, the subtle profound thoughts, it's all just so good.
'Scars Like Wings' is available to buy now in the UK and the US
Featured image source