25+ YA books perfect for winter holiday reading
It's the most wonderful time of the year... to read more books.
December has arrived and thus begins the holiday season. Town centres have lit up, the chocolate Santa's who've sat on grocery store shelves since September suddenly seem appetising and our TV's are bombarding us with Christmas music and delicious (yet strangely sexy?) slow-motion food shots.
Sadly, for many of us, the past year has understandably made getting into the holiday spirit that much harder.  However, if you're in need of some help to find some holiday cheer, curling up with a wintery read as you sip a mug of steaming hot chocolate is always a good idea. So whether you're looking for a chilling Christmas thriller, a snowy fantasy, a classic holiday romance or simply a read with vaguely cosy/wintery vibes, we hope you'll find a book on this list that'll help you get you one step closer to finding your holiday bliss (or, at the very least, help you imagine you are as you take a break from panic buying last-minute holiday gifts.)
---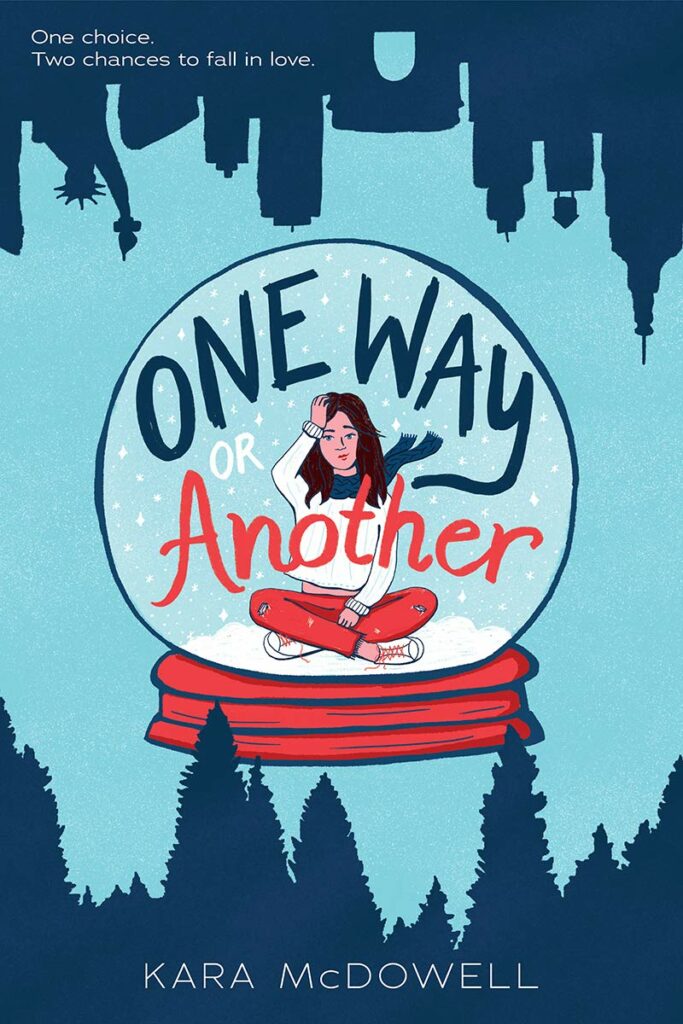 One Way or Another by Kara McDowell
The average person makes 35,000 decisions every single day. That's about 34,999 too many for Paige Collins, who lives in debilitating fear of making the wrong choice. The simple act of picking an art elective is enough to send her into a spiral of what-ifs. What if she's destined to be a famous ceramicist but wastes her talent in drama club? What if there's a carbon monoxide leak in the ceramics studio and everyone drops dead? (Grim, but possible!) That's why when Paige is presented with two last-minute options for Christmas vacation, she's paralyzed by indecision. Should she go with her best friend (and longtime crush) Fitz to his family's romantic mountain cabin? Or should she accompany her mom to New York, a city Paige has spent her whole life dreaming about?
Just when it seems like Paige will crack from the pressure of choosing, fate steps in — in the form of a slippery grocery store floor — and Paige's life splits into two very different parallel paths. One path leads to New York where Paige falls for the city . . . and the charms of her unexpected tour guide. The other leads to the mountains where Paige might finally get her chance with Fitz . . . until her anxiety threatens to ruin everything. However, before Paige gets her happy ending in either destiny, she'll have to face the truth about her struggle with anxiety — and learn that you don't have to be "perfect" to deserve true love.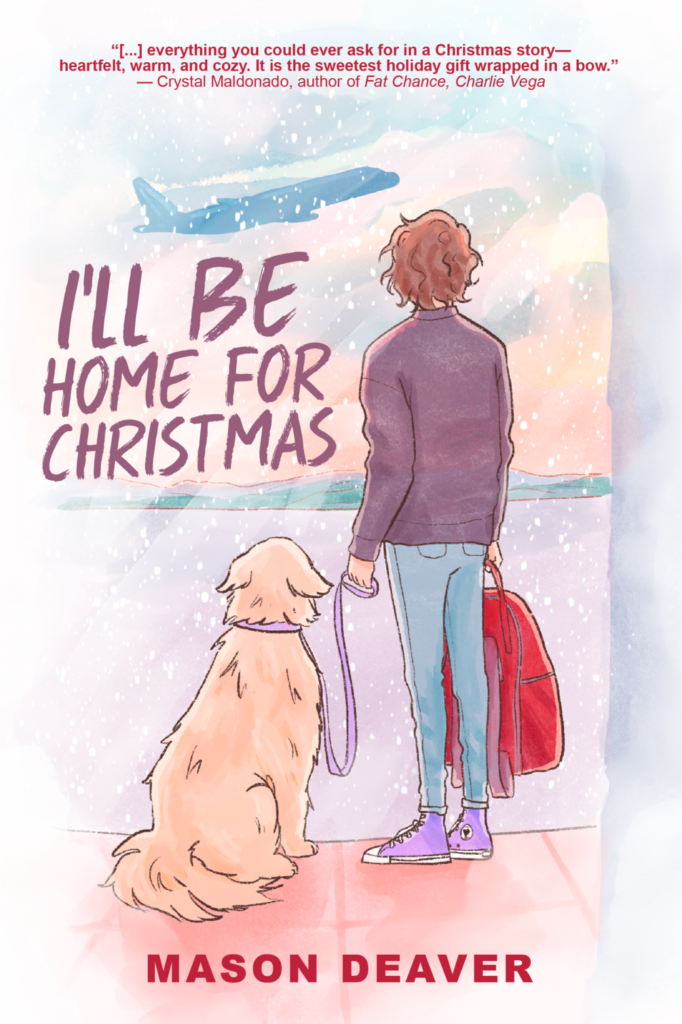 I'll Be Home For Christmas by Mason Deaver
Ben has a plan for the ultimate Christmas present for Nathan. All it requires is taking a large golden retriever from one end of the country to the other. No pressure.
When a snowstorm rocks the east coast sooner than expected, though, Ben is trapped at the airport, and suddenly all their plans for a perfect first Christmas with Nathan are on the line.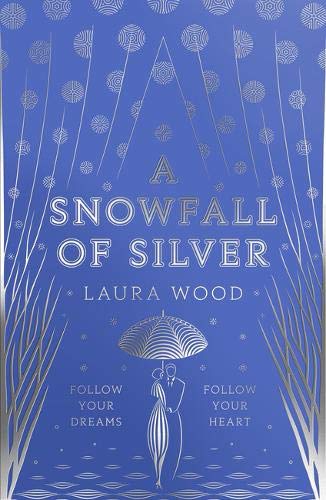 A Snowfall of Silver by Laura Wood
In the Autumn of 1931, eighteen-year-old Freya Trevelyan runs away from her home in Cornwall to follow her dream of becoming an actress. When she is invited to join a theatrical company about to head out on tour, Freya thinks the path to success is clear, and, amidst all the glamour and bustle of stage life, she finds – for the first time – a place to belong. But can reality ever live up to her expectations? What if her life – and falling in love – turn out to be nothing like she planned? An enchanting coming of age romance about following your dreams – even when they aren't quite what you expected.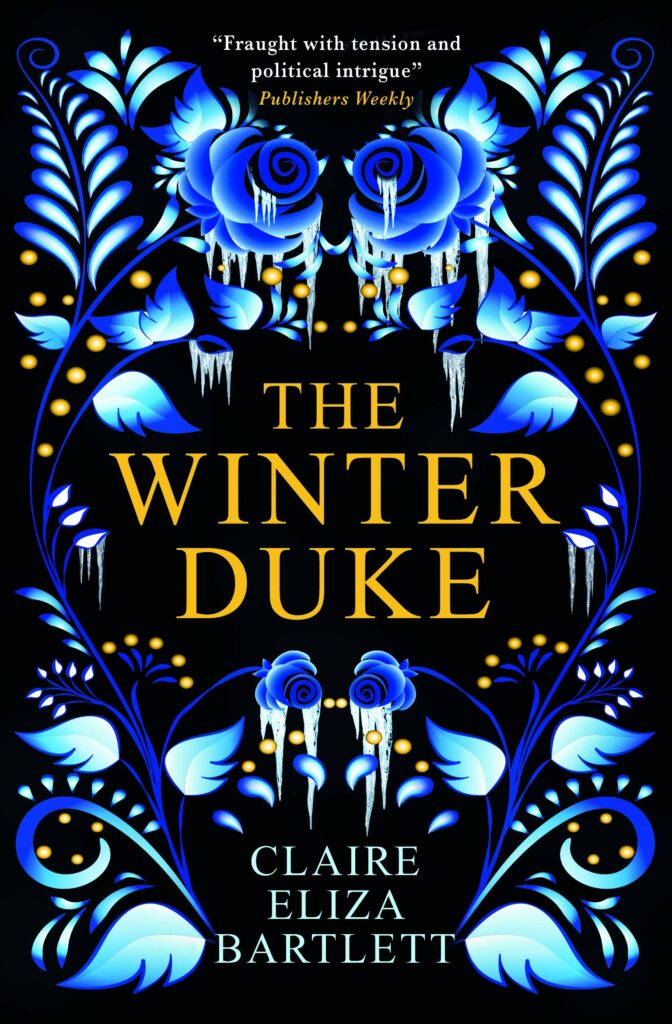 The Winter Duke by Claire Eliza Bartlett

When Ekata's brother is finally named heir, there will be nothing to keep her at home in Kylma Above with her murderous family. Not her books or science experiments, not her family's icy castle atop a frozen lake, not even the tantalizingly close Kylma Below, a mesmerizing underwater kingdom that provides her family with magic. But just as escape is within reach, her parents and twelve siblings fall under a strange sleeping sickness.
In the space of a single night, Ekata inherits the title of duke, her brother's warrior bride, and ever-encroaching challengers from without—and within—her own ministry. Nothing has prepared Ekata for diplomacy, for war, for love…or for a crown she has never wanted. If Kylma Above is to survive, Ekata must seize her family's power. And if Ekata is to survive, she must quickly decide how she will wield it.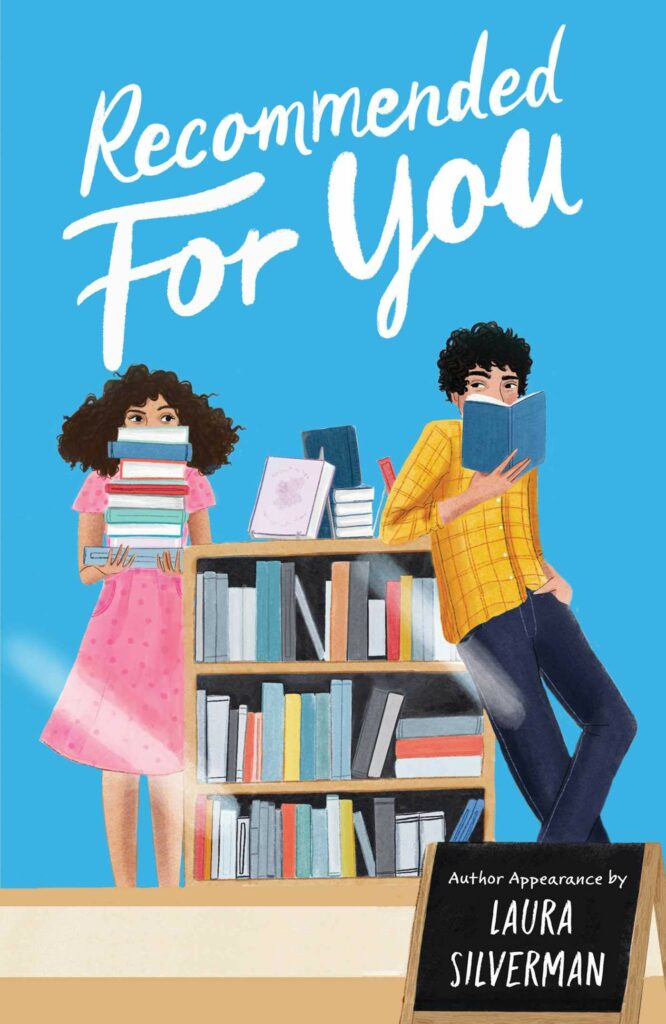 Recommended for You by Laura Silverman
Shoshanna Greenberg loves working at Once Upon, her favorite local bookstore. And with her moms fighting at home and her beloved car teetering on the brink of death, the store has become a welcome escape.
When her boss announces a holiday bonus to the person who sells the most books, Shoshanna sees an opportunity to at least fix her car, if none of her other problems. The only person standing in her way? New hire Jake Kaplan.
Jake is an affront to everything Shoshanna stands for. He doesn't even read! But somehow his sales start to rival hers. Jake may be cute (really cute), and he may be an eligible Jewish single (hard to find south of Atlanta), but he's also the enemy, and Shoshanna is ready to take him down. But as the competition intensifies, Jake and Shoshanna grow closer and realize they might be more on the same page than either expects…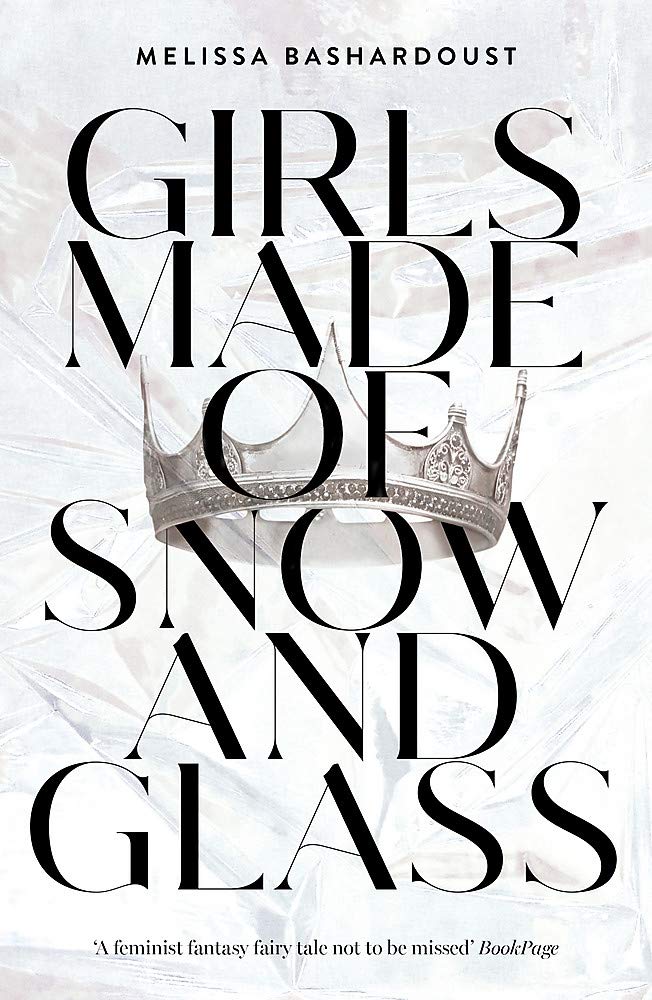 Girls Made of Glass and Snow by Melissa Bashardoust
Sixteen-year-old Mina is motherless, her magician father is vicious, and her silent heart has never beat with love for anyone—has never beat at all, in fact, but she'd always thought that fact normal. She never guessed that her father cut out her heart and replaced it with one of glass. When she moves to Whitespring Castle and sees its king for the first time, Mina forms a plan: win the king's heart with her beauty, become queen, and finally know love. The only catch is that she'll have to become a stepmother.
Fifteen-year-old Lynet looks just like her late mother, and one day she discovers why: a magician created her out of snow in the dead queen's image, at her father's order. But despite being the dead queen made flesh, Lynet would rather be like her fierce and regal stepmother, Mina. She gets her wish when her father makes Lynet queen of the southern territories, displacing Mina. Now Mina is starting to look at Lynet with something like hatred, and Lynet must decide what to do—and who to be—to win back the only mother she's ever known…or else defeat her once and for all.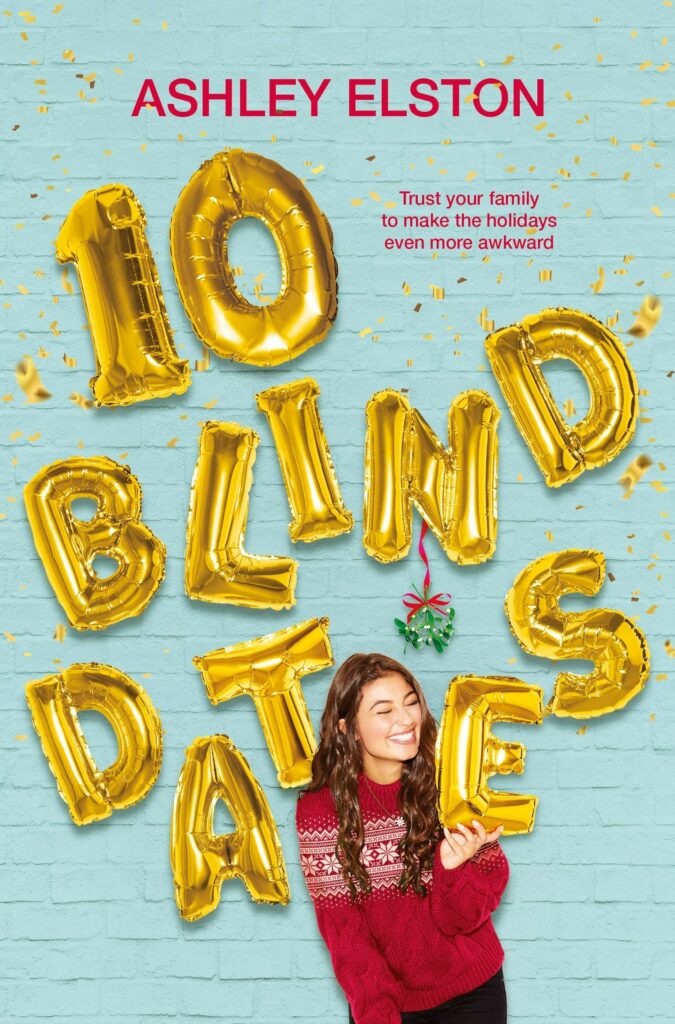 10 Blind Dates by Ashley Elston
Sophie wants one thing for Christmas-a little freedom from her overprotective parents. So when they decide to spend Christmas in South Louisiana with her very pregnant older sister, Sophie is looking forward to some much needed private (read: make-out) time with her long-term boyfriend, Griffin. Except it turns out that Griffin wants a little freedom from their relationship. Cue devastation.
Heartbroken, Sophie flees to her grandparents' house, where the rest of her boisterous extended family is gathered for the holiday. That's when her nonna devises a (not so) brilliant plan: Over the next ten days, Sophie will be set up on ten different blind dates by different family members. Like her sweet cousin Sara, who sets her up with a hot guy at an exclusive underground party. Or her crazy aunt Patrice, who signs Sophie up for a lead role in a living nativity. With a boy who barely reaches her shoulder. And a screaming baby.
When Griffin turns up unexpectedly and begs for a second chance, Sophie feels more confused than ever. Because maybe, just maybe, she's started to have feelings for someone else . . . Someone who is definitely not available. This is going to be the worst Christmas break ever… or is it?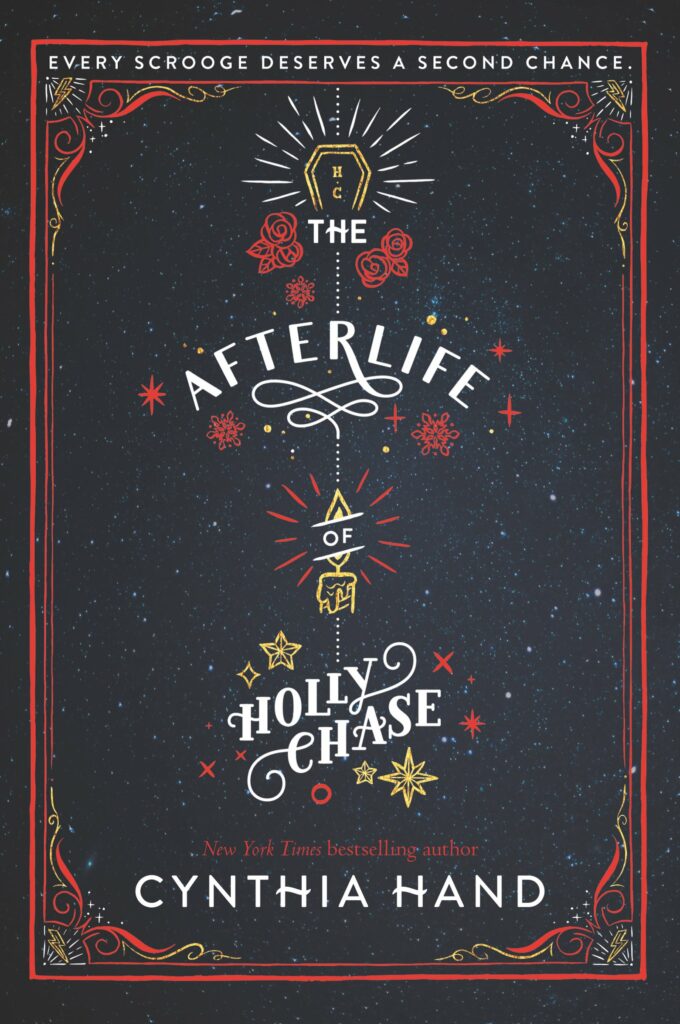 The Afterlife of Holly Chase by Cynthia Hand
On Christmas Eve five years ago, Holly was visited by three ghosts who showed her how selfish and spoiled she'd become. They tried to convince her to mend her ways.
She didn't. And then she died.
Now she's stuck working for the top-secret company Project Scrooge–as the latest Ghost of Christmas Past.
Every year, they save another miserly grouch. Every year, Holly stays frozen at seventeen while her family and friends go on living without her. So far, Holly's afterlife has been miserable. But this year, everything is about to change. . . .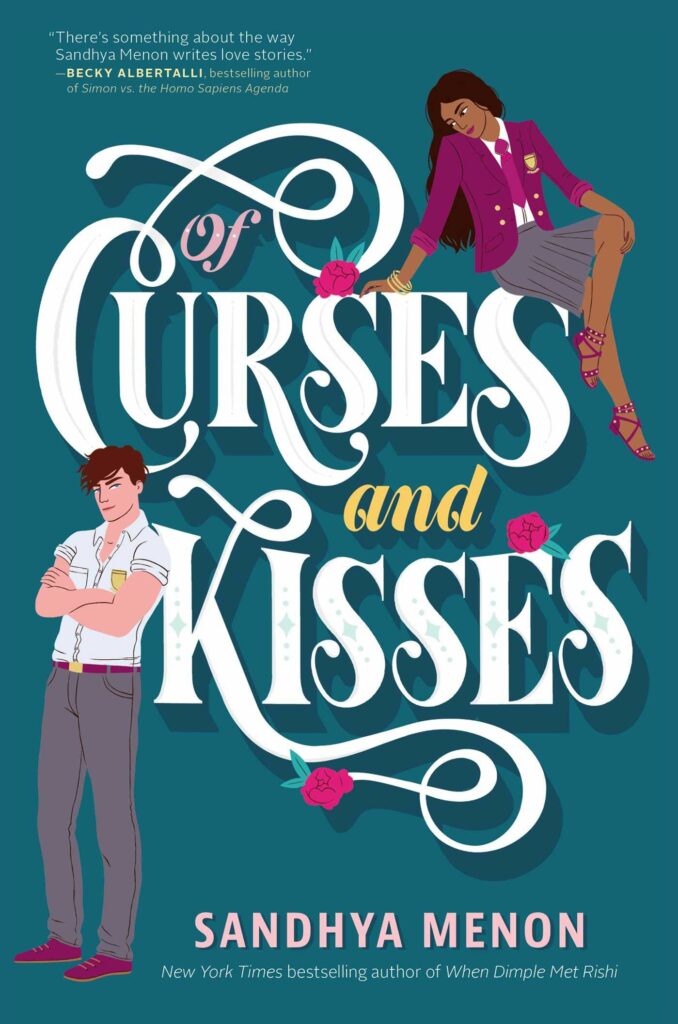 Of Curses and Kisses by Sandhya Menon
For Princess Jaya Rao, nothing is more important than family. When the loathsome Emerson clan steps up their centuries-old feud to target Jaya's little sister, nothing will keep Jaya from exacting her revenge. Then Jaya finds out she'll be attending the same elite boarding school as Grey Emerson, and it feels like the opportunity of a lifetime. She knows what she must do: Make Grey fall in love with her and break his heart. But much to Jaya's annoyance, Grey's brooding demeanor and lupine blue eyes have drawn her in. There's simply no way she and her sworn enemy could find their fairy-tale ending…right?
His Lordship Grey Emerson is a misanthrope. Thanks to an ancient curse by a Rao matriarch, Grey knows he's doomed once he turns eighteen. Sequestered away in the mountains at St. Rosetta's International Academy, he's lived an isolated existence—until Jaya Rao bursts into his life, but he can't shake the feeling that she's hiding something. Something that might just have to do with the rose-shaped ruby pendant around her neck… As the stars conspire to keep them apart, Jaya and Grey grapple with questions of love, loyalty, and whether it's possible to write your own happy ending.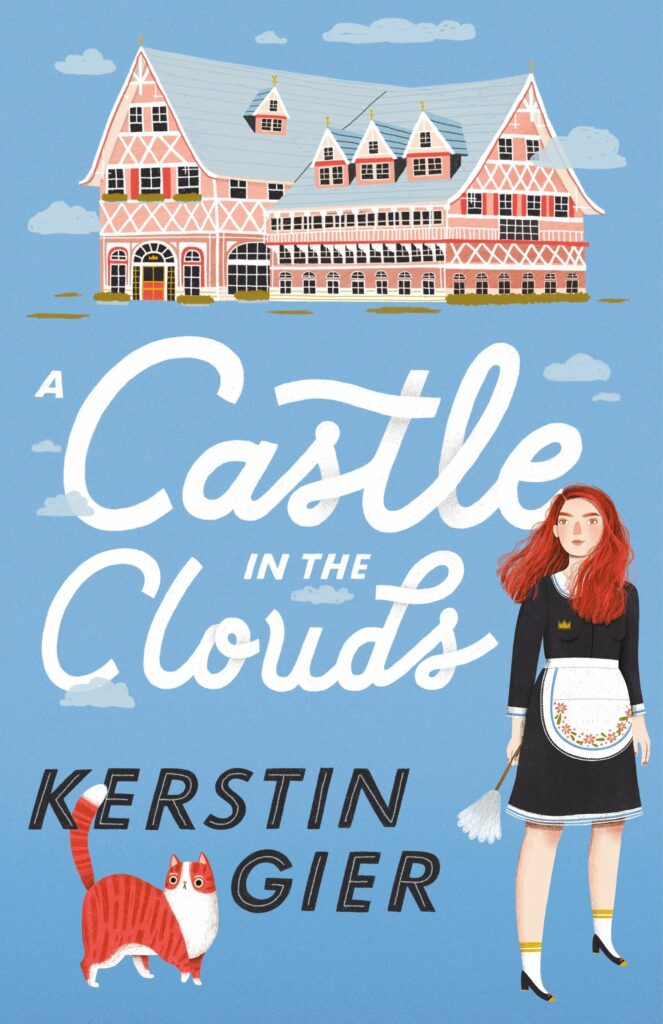 A Castle in the Clouds by Kerstin Gier
Way up in the Swiss mountains, there's an old grand hotel steeped in tradition and faded splendor. Once a year, when the famous New Year's Eve Ball takes place and guests from all over the world arrive, excitement returns to the vast hallways.
Sophie, who works at the hotel as an intern, is busy making sure that everything goes according to plan. But unexpected problems keep arising, and some of the guests are not who they pretend to be. Very soon, Sophie finds herself right in the middle of a perilous adventure–and at risk of losing not only her job, but also her heart.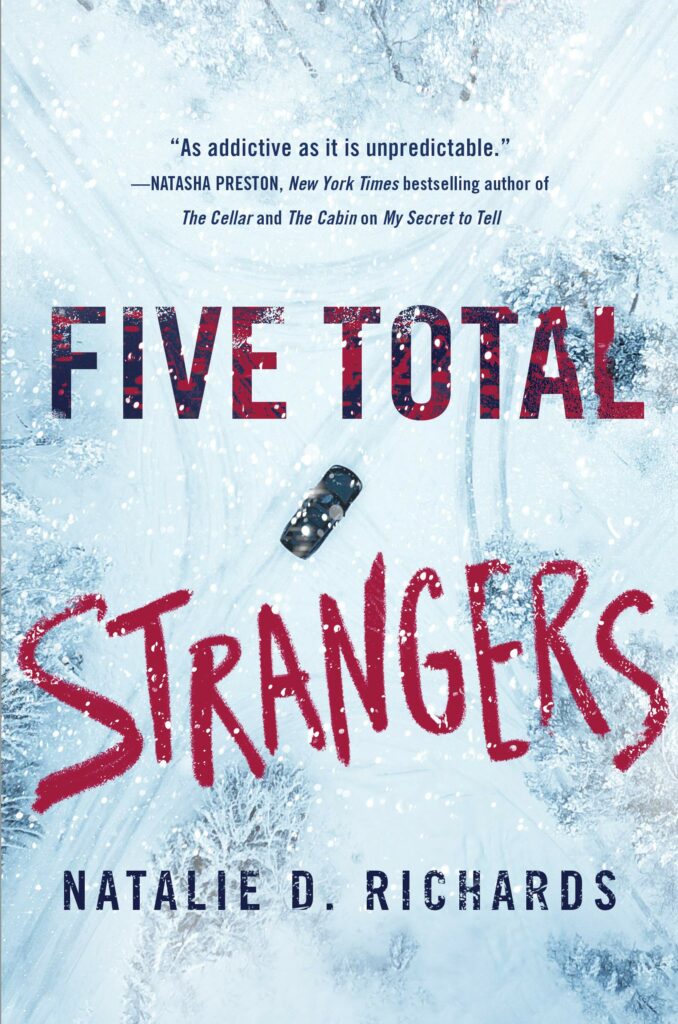 Five Total Strangers by Natalie D. Richards
When Mira flies home to spend Christmas with her mother in Pittsburgh, a record-breaking blizzard results in a cancelled layover. Desperate to get to her grief-ridden mother in the wake of a family death, Mira hitches a ride with a group of friendly college kids who were on her initial flight.
As the drive progresses and weather conditions become more treacherous, Mira realizes that the four other passengers she's stuck in the car with don't actually know one another.
Soon, they're not just dealing with heavy snowfall and ice-slick roads, but the fact that somebody will stop at nothing to ensure their trip ends in a deadly disaster.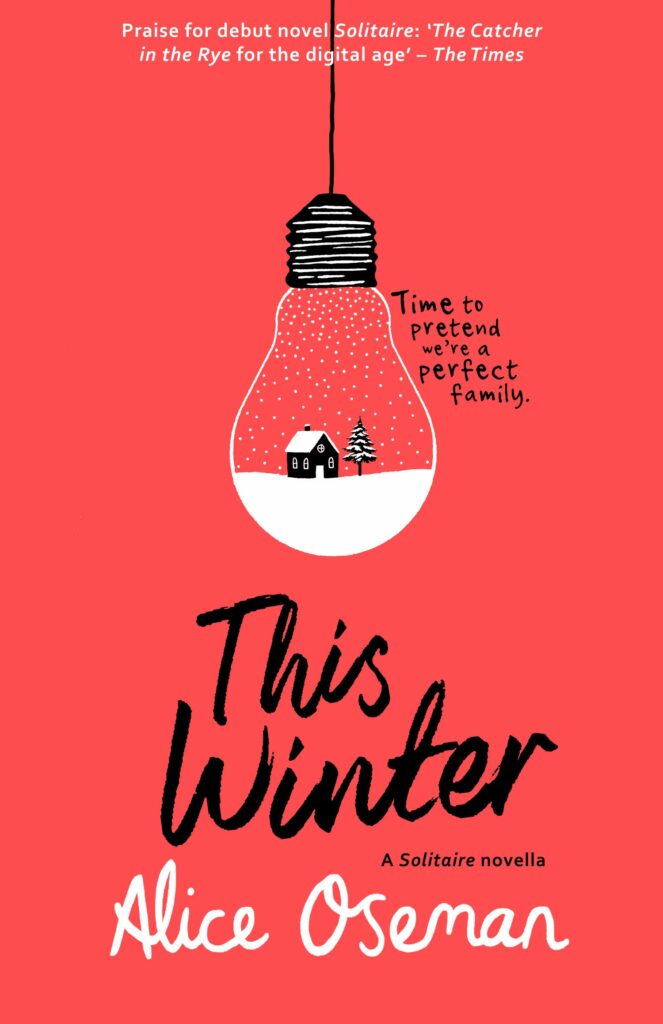 This Winter by Alice Oseman
I used to think that difficult was better than boring, but I know better now …
I'm not going to think about the past few months, about Charlie and me, and all of the sad. I'm going to block it all out. Just for today. "Happy Christmas," I say.
The festive season isn't always happy for Tori and her brother Charlie. And this year's going to be harder than most.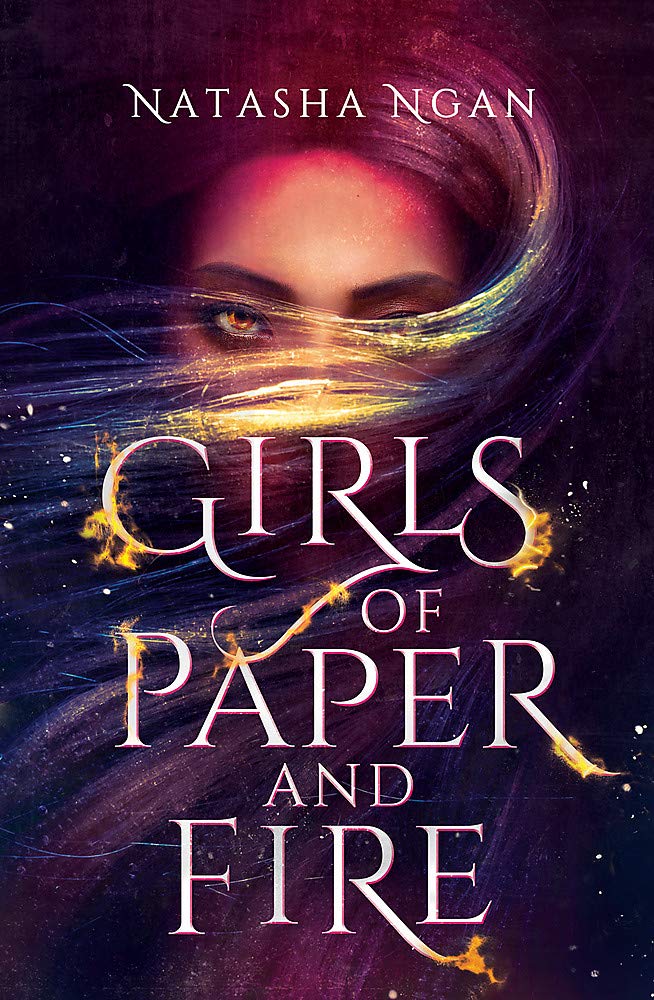 Girls of Paper and Fire by Natasha Ngan
(Technically, we want to recommend Girls of Storm and Shadow, book two in the trilogy, which has some majorly wintery scenes. However we don't want to spoil book one, so if you haven't already started this trilogy, consider this a sign.)
Each year, eight beautiful girls are chosen as Paper Girls to serve the king. It's the highest honor they could hope for…and the most demeaning. This year, there's a ninth. And instead of paper, she's made of fire.
In this richly developed fantasy, Lei is a member of the Paper caste, the lowest and most persecuted class of people in Ikhara. She lives in a remote village with her father, where the decade-old trauma of watching her mother snatched by royal guards for an unknown fate still haunts her. Now, the guards are back and this time it's Lei they're after — the girl with the golden eyes whose rumored beauty has piqued the king's interest.
Over weeks of training in the opulent but oppressive palace, Lei and eight other girls learns the skills and charm that befit a king's consort. There, she does the unthinkable — she falls in love. Her forbidden romance becomes enmeshed with an explosive plot that threatens her world's entire way of life. Lei, still the wide-eyed country girl at heart, must decide how far she's willing to go for justice and revenge.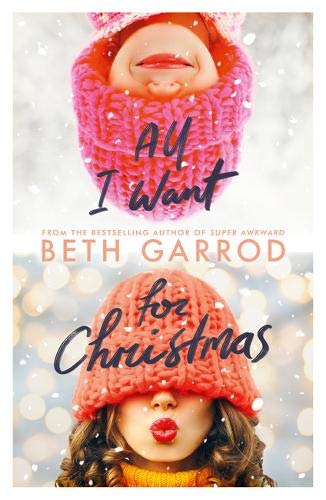 All I Want For Christmas by Beth Garrod
US-based Elle is a social-media influencer. But sometimes online attention isn't all it seems from the outside; with a family who are constantly on the move, and so-called friends putting pressure on her to increase her following, she decides to swap places with one of her followers for the holidays.
Holly lives in a small village in England, and LOVES christmas more than anything else. Nothing is going to get in the way of this year being the BEST Christmas ever . . . Nothing! But when her mum announces she's selling their house, and Woody decides they should go on a "break", her plans for the perfect Christmas start to crumble like overbaked gingerbread people.
Will swapping with Elle be Holly's perfect opportunity to escape? And far from home, will they both find all they want for Christmas?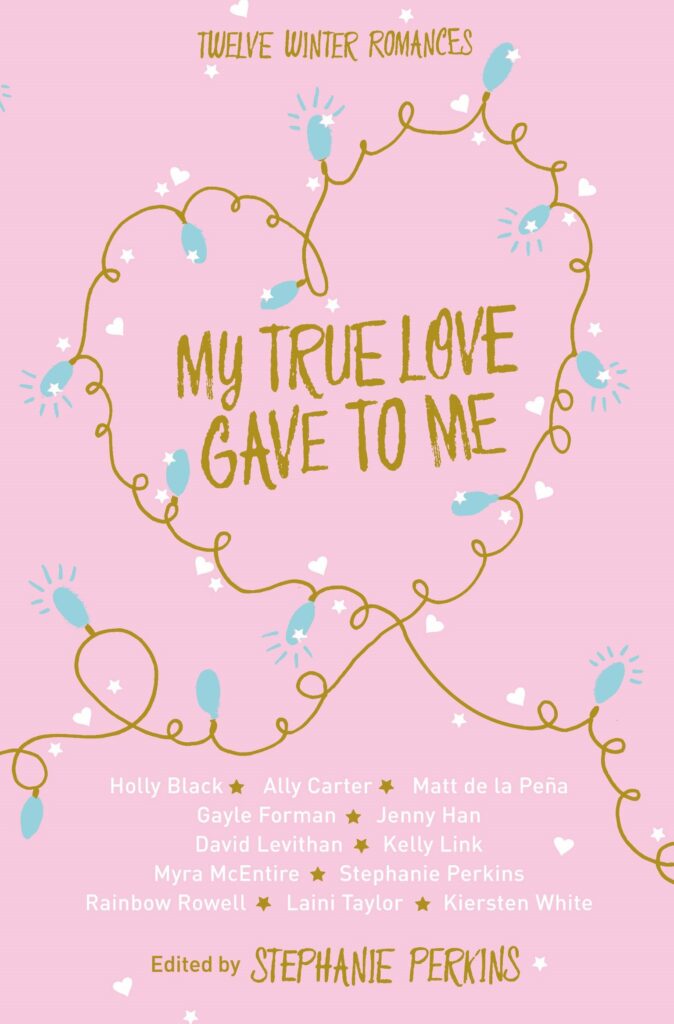 My True Love Gave To Me: Twelve Holiday Stories Edited by Stephanie Perkins
Edited by Stephanie Perkins, My True Love Gave to Me features twelve utterly adorable holiday romances, written by twelve top YA authors including Rainbow Rowell, Holly Black, Jenny Han, Laini Taylor, Ally Carter, Matt de la Pena, Gayle Forman, David Levithan, Kelly Link, Kiersten White and Myra McEntire.
With a range of genres and short stories set during Christmas, Hanukkah, Winter Solstice and New Year's, My True Love Gave to Me has something for everyone.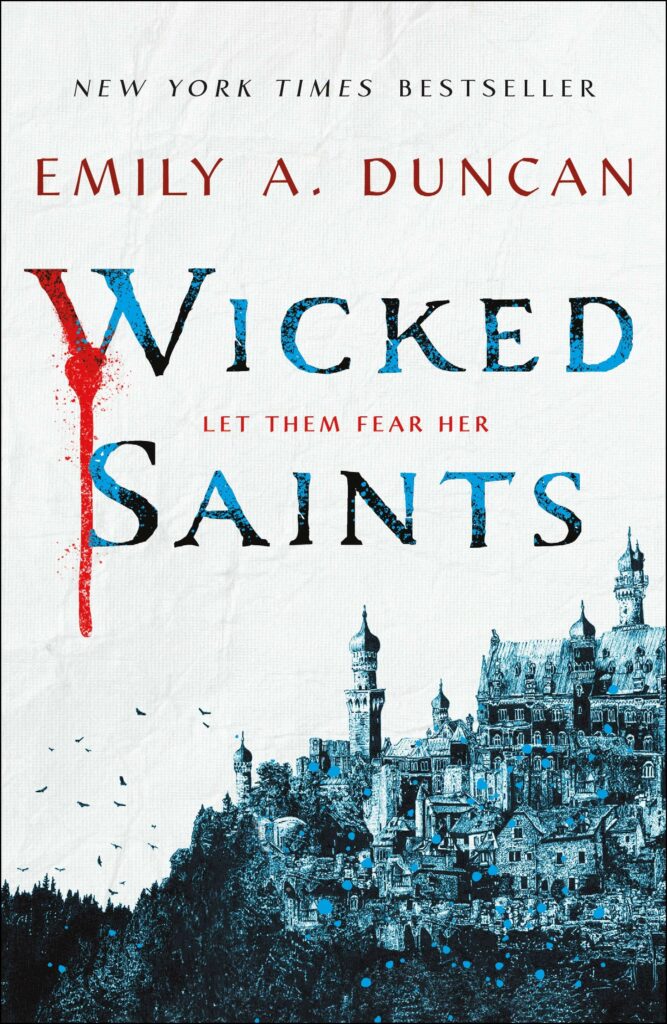 Wicked Saints by Emily A. Duncan
A girl who can speak to gods must save her people without destroying herself.
A prince in danger must decide who to trust.
A boy with a monstrous secret waits in the wings.
Together, they must assassinate the king and stop the war.
In a centuries-long war where beauty and brutality meet, their three paths entwine in a shadowy world of spilled blood and mysterious saints, where a forbidden romance threatens to tip the scales between dark and light.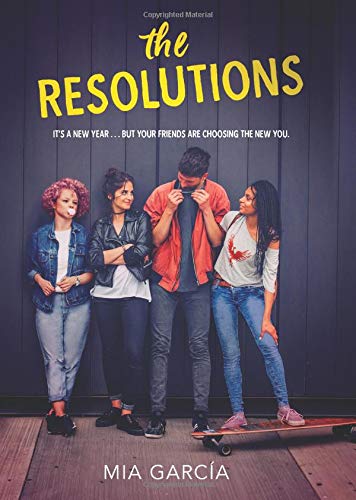 The Resolutions by Mia Garcia
New Years are for fresh starts, but Jess just wants everything to go back to the way it was.
From hiking trips, to four-person birthday parties, to never-ending group texts, Jess, Lee, Ryan, and Nora have always been inseparable—and unstoppable. But now, with senior year on the horizon, they've been splintering off and growing apart. And so, as always, Jess makes a plan.
Reinstating their usual tradition of making resolutions together on New Year's Eve, Jess adds a new twist: instead of making their own resolutions, the four friends assign them for each other—dares like kiss someone you know is wrong for you, show your paintings, learn Spanish, say yes to everything.
But not even the best laid plans can take into account the uncertainties of life. As the year unfolds, Jess, Ryan, Nora, and Lee each test the bonds that hold them together. And amid first loves, heart breaks, and life-changing decisions, beginning again is never as simple as it seems.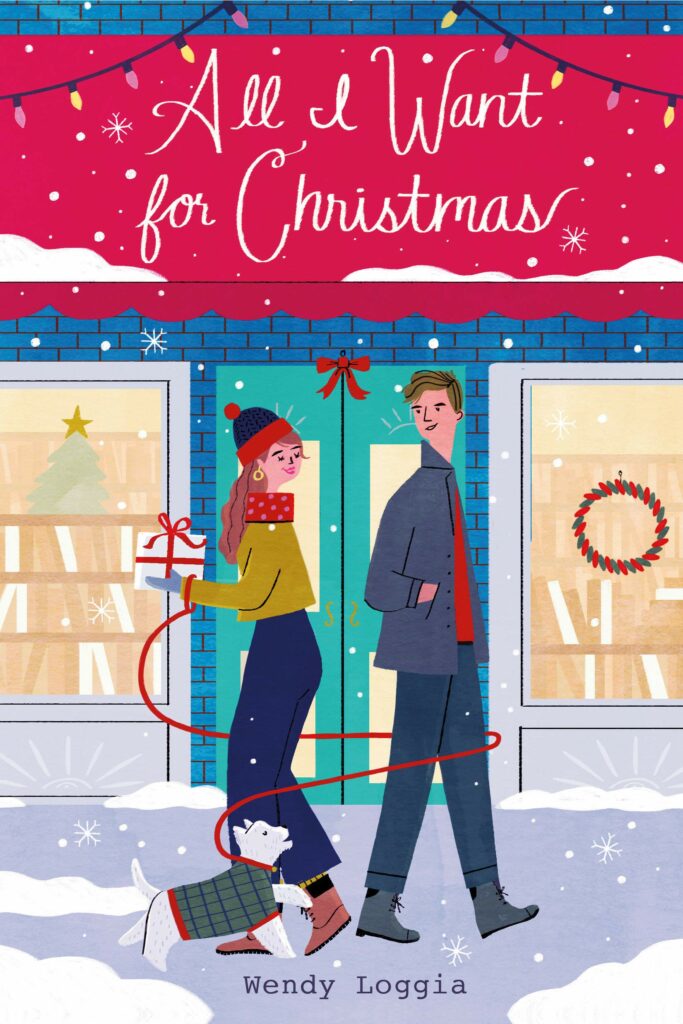 All I Want for Christmas by Wendy Loggia
Bailey Briggs is counting down the days to Christmas: she lives for holiday music, baking cookies, going on snowy sleigh rides, and wearing her light-up reindeer ears to work at Winslow's bookstore. But all she really wants this year is the one thing she doesn't have: someone special to kiss under the mistletoe. And she's 100 percent certain that that someone isn't Jacob Marley–athlete, player, and of questionable taste in girlfriends–and that Charlie, the mysterious stranger with the British accent, is the romantic lead of her dreams. Is she right? This will be a December to remember, filled with real-life Christmas magic . . . and, if she stays on Santa's nice list, a wish that just might come true.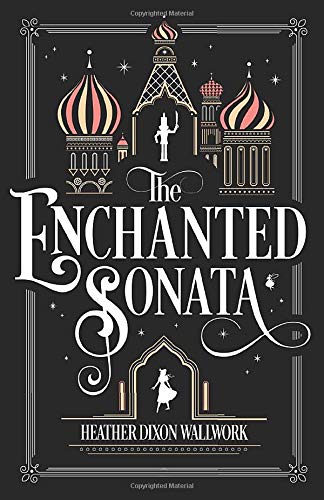 The Enchanted Sonata by Heather Dixon Wallwork
Clara Stahlbaum has her future perfectly planned: to marry the handsome pianist, Johann Kahler (ah!) and settle down to a life full of music. But all that changes on Christmas Eve, when Clara receives a mysterious and magical nutcracker.
Whisked away to his world—an enchanted empire of beautiful palaces, fickle fairies, enormous rats, and a prince—Clara must face a magician who uses music as spells…and the future she thought she wanted.
The Dash & Lily trilogy by David Levithan and Rachel Cohn
If a bookish scavenger hunt in New York during Christmas sounds like the holiday romance of your dreams, Dash & Lily's Book of Dare and its sequel, The Twelve Days of Dash and Lily, are about to make your Christmas dreams come true.
"I've left some clues for you.
If you want them, turn the page.
If you don't, put the book back on the shelf, please."
Lily has left a red notebook full of challenges on a favourite bookstore shelf, waiting for just the right guy to come along and accept its dares. But is Dash that right guy? Or are Dash and Lily only destined to trade dares, dreams, and desires in the notebook they pass back and forth at locations across New York? Could their in-person selves possibly connect as well as their notebook versions? Or will they be a comic mismatch of disastrous proportions?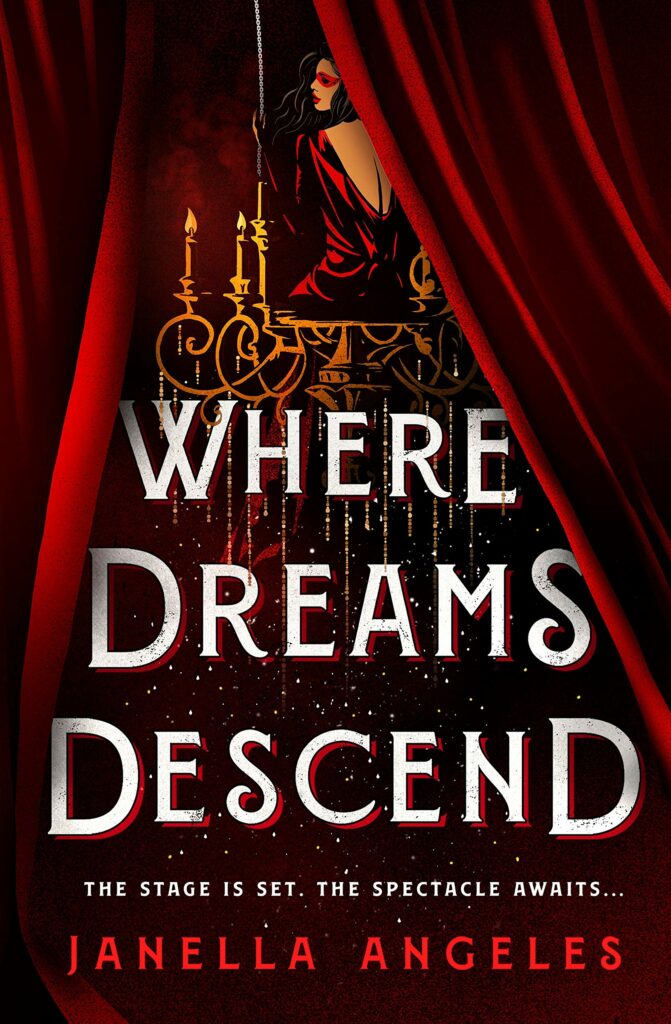 Where Dreams Descend by Janella Angeles
In a city covered in ice and ruin, a group of magicians face off in a daring game of magical feats to find the next headliner of the Conquering Circus, only to find themselves under the threat of an unseen danger striking behind the scenes. As each act becomes more and more risky and the number of missing magicians piles up, three are forced to reckon with their secrets before the darkness comes for them next.
The Star: Kallia, a powerful showgirl out to prove she's the best no matter the cost
The Master: Jack, the enigmatic keeper of the club, and more than one lie told
The Magician: Demarco, the brooding judge with a dark past he can no longer hide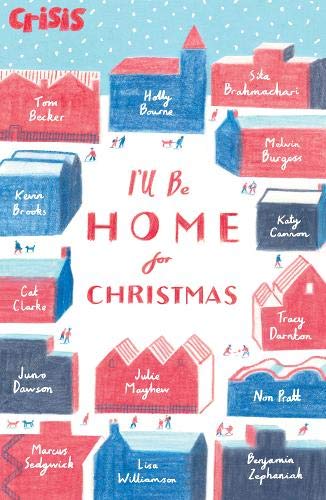 I'll Be Home for Christmas edited by Ruth Bennett
I'll Be Home for Christmas is a collection of short stories and poetry surrounding the theme 'home' from some of the UK's top Young Adult authors including, Tom Becker, Holly Bourne, Sita Brahmachari, Kevin Brooks, Melvin Burgess, Katy Cannon , Cat Clarke, Juno Dawson, Julie Mayhew, Non Pratt, Marcus Sedgwick, Tracy Darnton, Lisa Williamson and Benjamin Zephaniah. With £1 from the sale of every book being donated to Crisis, the national homelessness charity, this books makes both the perfect holiday read and gift.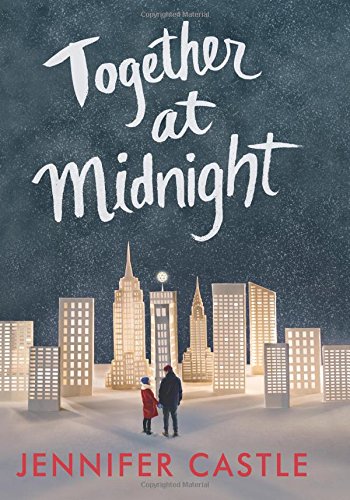 Together at Midnight by Jennifer Castle
What does it really mean to be kind . . . and why does it sometimes feel like the hardest thing in the world to do? High school senior Kendall, who just returned from a life-changing semester in Europe, and Max, who is drifting his way through a gap year before college, struggle with these questions when they witness a tragic accident in New York City during the holiday season. Racked with guilt, the two accept a dare to perform random acts of kindness to strangers. The challenge pulls these two teens, who have a history together from back home, closer and closer as they explore a vibrant city filled with other people's stories and secrets.
Kendall and Max can't deny their growing bond, even though they both have other romantic entanglements and uncertain futures. As the clock counts down on New Year's Eve, will they find themselves together at midnight?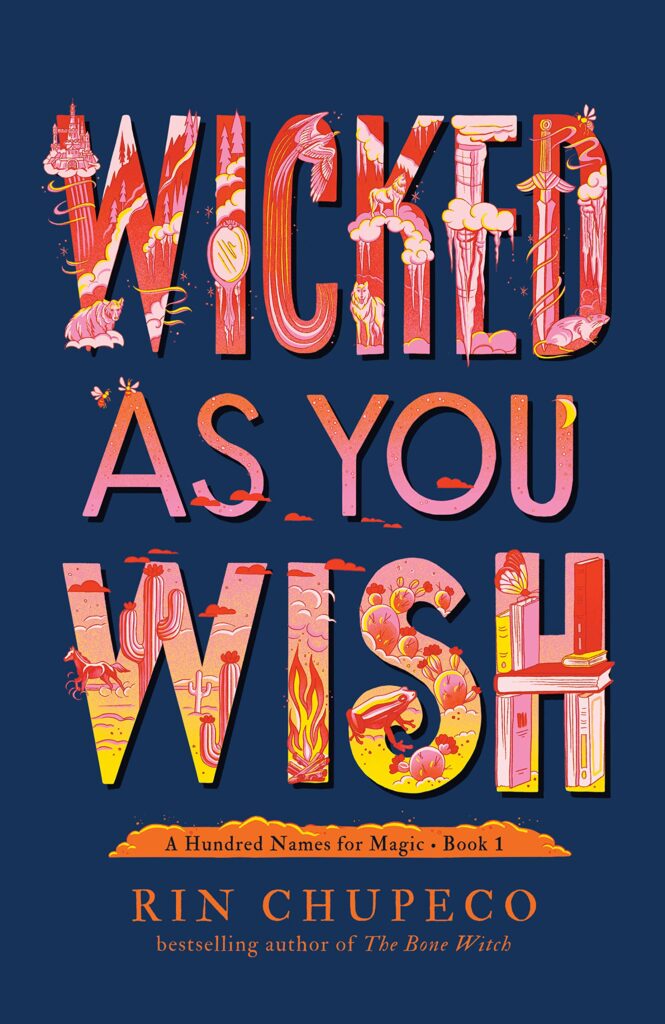 Wicked as You Wish by Rin Chupeco
Many years ago, the magical Kingdom of Avalon was left encased in ice when the Snow Queen waged war. Its former citizens are now refugees in a world mostly devoid of magic. Which is why the crown prince and his protectors are stuck in…Arizona.
Prince Alexei, the sole survivor of the Avalon royal family, is hiding in a town so boring, magic doesn't even work there. Few know his secret identity, but his friend Tala is one of them. A new hope for their abandoned homeland reignites when a famous creature of legend, the Firebird, appears for the first time in decades. Alex and Tala must unite with a ragtag group of new friends to journey back to Avalon for a showdown that will change the world as they know it.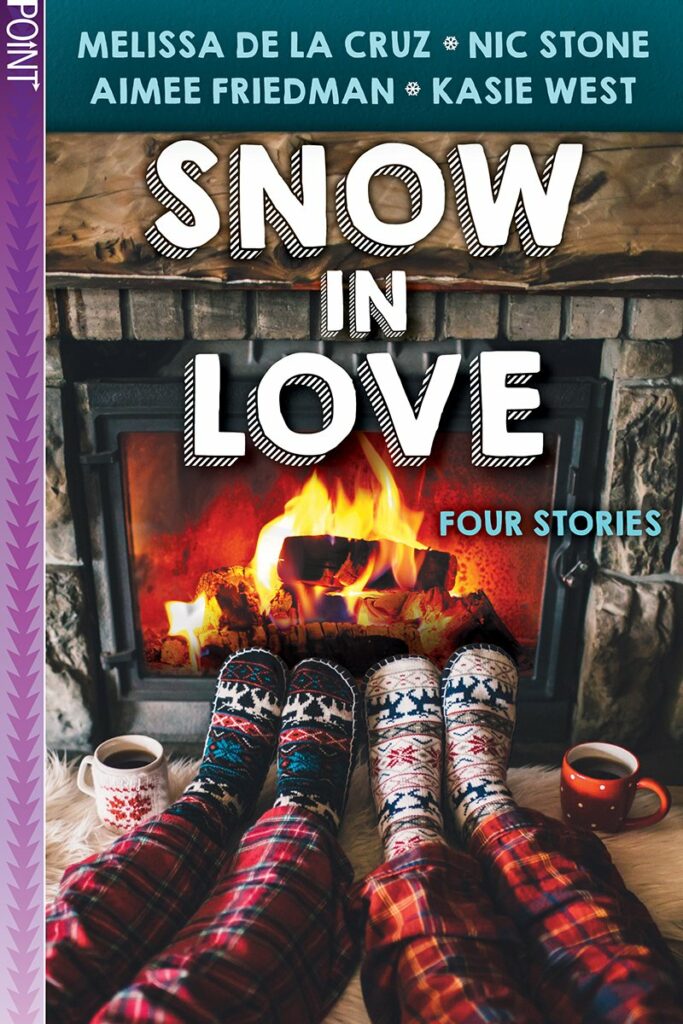 Snow In Love by Melissa de la Cruz, Nic Stone, Aimee Friedman and Kasie West
What's better than cuddling up with an adorable holiday story? Cuddling up with four adorable holiday stories.
Kasie West brings us a snowy road trip secrets and crushes. Nic Stone delivers a truly romantic airport scavenger hunt. Melissa de la Cruz offers a high school couples gift exchange with a plot twist and Aimee Friedman shares the possibly of a Hanukkah miracle for a Jewish girl working as a department store elf.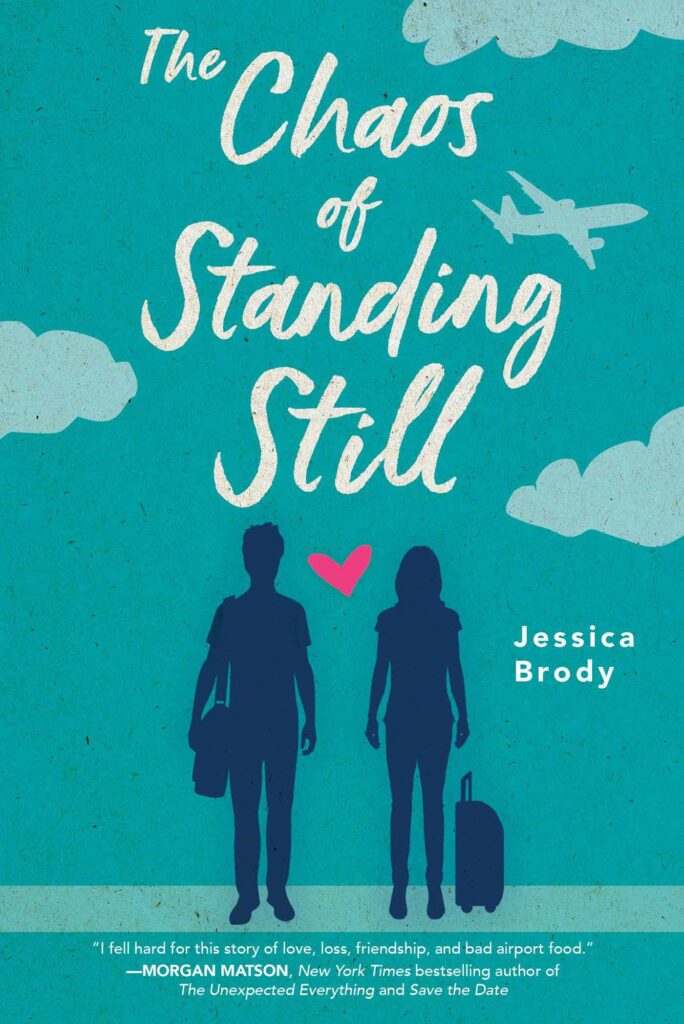 The Chaos of Standing Still by Jessica Brody
Ryn Gilbert's life changed irrevocably a year ago when her best friend, Lottie, was behind the wheel of a T-boned car. Ryn has held onto many things ever since, including one text message that allows her to keep Lottie near— it has gotten to the point that she questions her own sanity, and even keeps her therapist from knowing that she still sees and speaks to her friend.
Now Ryn is stuck in the Denver Airport on the night before the anniversary of Lottie's death due to a blizzard with Xander, a boy she meets when they accidentally swap phones. The airport setting allows Ryn to open up to Xander, who is connected to her by circumstance and weighed down by his own issues.
It also allows them to interact with other unique characters, including a child prodigy and the slightly older airport workers Siri and Harvey, who throw an illicit New Year's Eve party, while helping Ryn work out problems that she has been unable to face in her own life.