YA fantasy books for when you want to escape to another world
"That's the thing about books. They let you travel without moving your feet." Jhumpa Lahir
This post contains affiliate links, which means United By Pop receives a percentage if you make a purchase using these links. Thank you for supporting the brands that support this blog.
Sometimes the real world gets a bit too much. Whether it's for personal, local or global reasons, planet earth can often feel like the last place you want to be.
While physically escaping to another world unfortunately isn't currently possible, the one thing we do have is books and books have the power to take us anywhere we want to go. So whilst our world is a bit of a mess, we're grateful to these YA fantasy authors for creating new worlds, filled with magic, mystery, romance and adventure, in which we can lose ourselves in, even if only for a little while.
---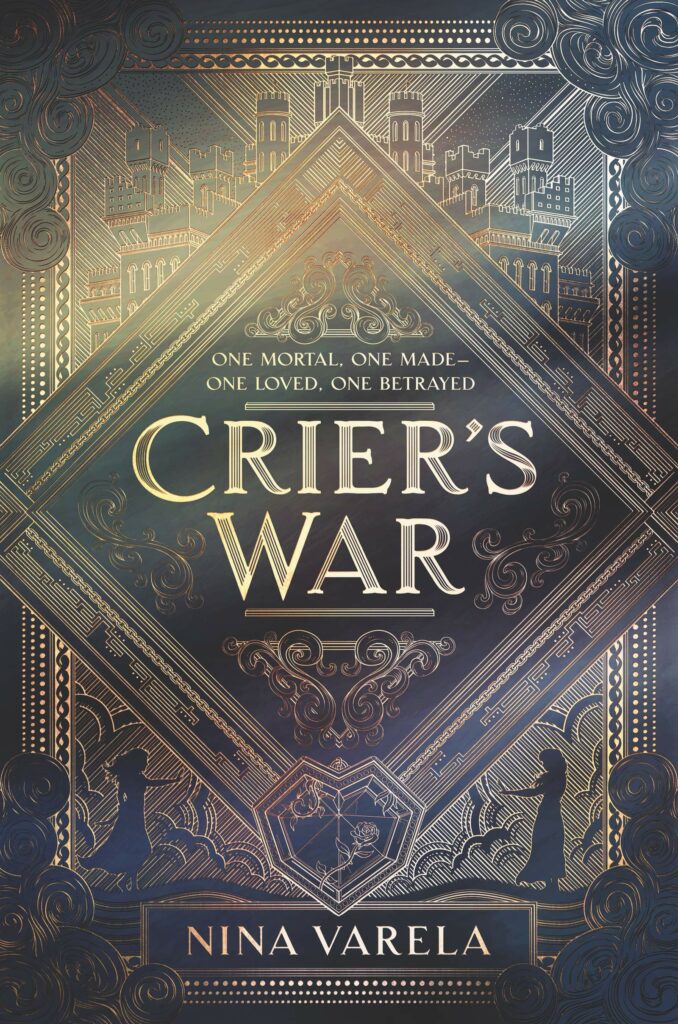 Criers War by Nina Varela
After the War of Kinds ravaged the kingdom of Rabu, the Automae, designed to be the playthings of royals, usurped their owners' estates and bent the human race to their will.
Now Ayla, a human servant rising in the ranks at the House of the Sovereign, dreams of avenging her family's death…by killing the sovereign's daughter, Lady Crier.
Crier was Made to be beautiful, flawless, and to carry on her father's legacy. But that was before her betrothal to the enigmatic Scyre Kinok, before she discovered her father isn't the benevolent king she once admired, and most importantly before she met Ayla.
Now, with growing human unrest across the land, pressures from a foreign queen, and an evil new leader on the rise, Crier and Ayla find there may be only one path to love: war.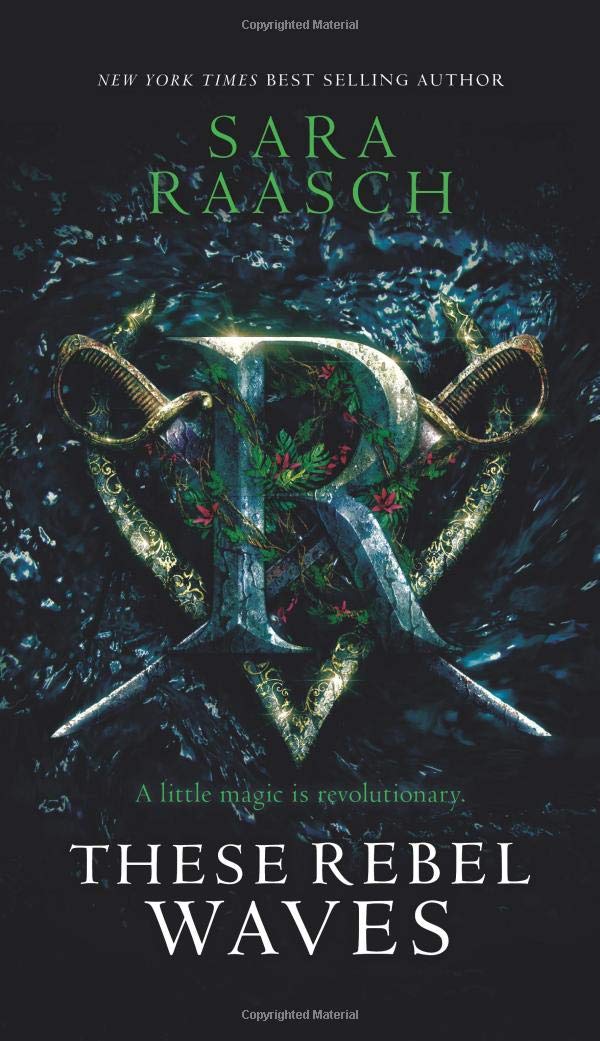 These Rebel Waves by Sara Raasch
Adeluna is a soldier. Five years ago, she helped the magic-rich island of Grace Loray overthrow its oppressor, Argrid, a country ruled by religion. But adjusting to postwar life has not been easy. When an Argridian delegate vanishes during peace talks with Grace Loray's new Council, Argrid demands brutal justice—but Lu suspects something more dangerous is at work.
Devereux is a pirate. As one of the outlaws called stream raiders who run rampant on Grace Loray, he pirates the island's magic plants and sells them on the black market. But after Argrid accuses raiders of the diplomat's abduction, Vex becomes a target. An expert navigator, he agrees to help Lu find the Argridian—but the truth they uncover could be deadlier than any war.
Benat is a heretic. The crown prince of Argrid, he harbors a secret obsession with Grace Loray's forbidden magic. When Ben's father, the king, gives him the shocking task of reversing Argrid's fear of magic, Ben has to decide if one prince can change a devout country—or if he's building his own pyre.
As conspiracies arise, Lu, Vex, and Ben will have to decide who they really are . . . and what they are willing to become for peace.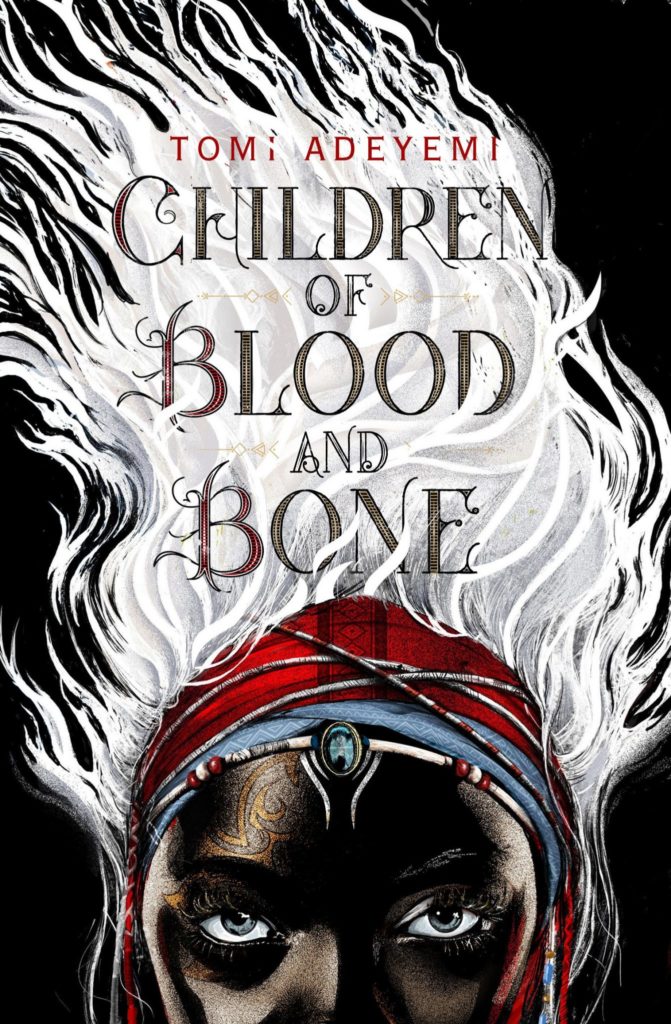 Children of Blood and Bone by Tomi Adeyemi
Zélie Adebola remembers when the soil of Orïsha hummed with magic. Burners ignited flames, Tiders beckoned waves, and Zélie's Reaper mother summoned forth souls.
But everything changed the night magic disappeared. Under the orders of a ruthless king, maji were killed, leaving Zélie without a mother and her people without hope.
Now Zélie has one chance to bring back magic and strike against the monarchy. With the help of a rogue princess, Zélie must outwit and outrun the crown prince, who is hell-bent on eradicating magic for good.
Danger lurks in Orïsha, where snow leoponaires prowl and vengeful spirits wait in the waters. Yet the greatest danger may be Zélie herself as she struggles to control her powers and her growing feelings for an enemy.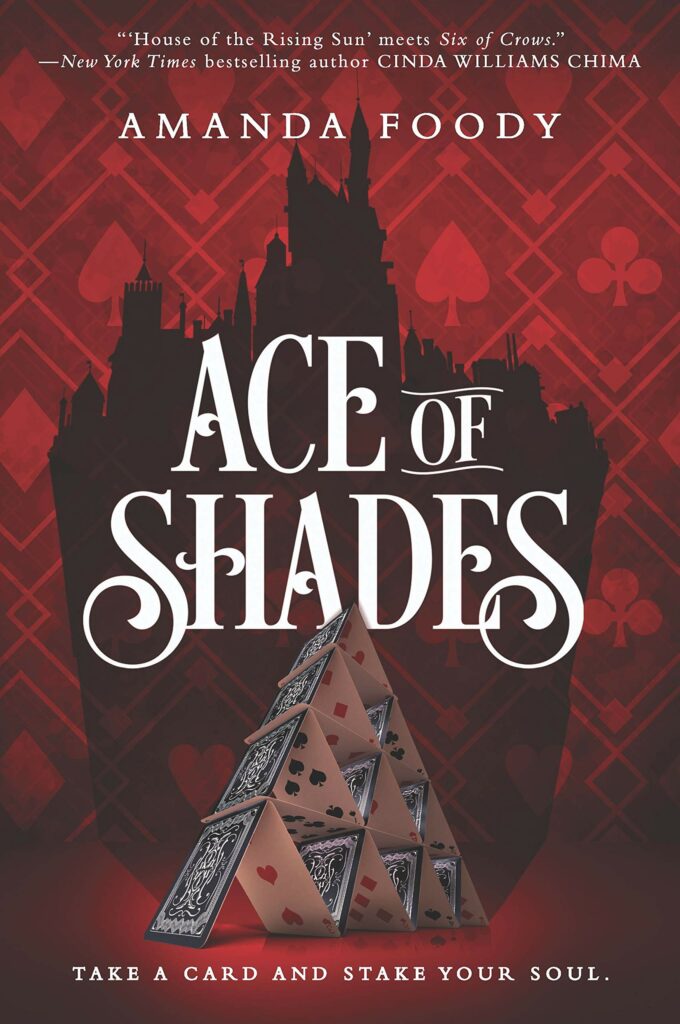 Ace of Shades by Amanda Foody
Enne Salta was raised as a proper young lady, and no lady would willingly visit New Reynes, the so-called City of Sin. But when her mother goes missing, Enne must leave her finishing school—and her reputation—behind to follow her mother's trail to the city where no one survives uncorrupted.
Frightened and alone, Enne has only one lead: the name Levi Glaisyer. Unfortunately, Levi is not the gentleman she expected—he's a street lord and a con man. Levi is also only one payment away from cleaning up a rapidly unraveling investment scam, so he doesn't have time to investigate a woman leading a dangerous double life. Enne's offer of compensation, however, could be the solution to all his problems.
Their search for clues leads them through glamorous casinos, illicit cabarets and into the clutches of a ruthless Mafia donna. As Enne unearths an impossible secret about her past, Levi's enemies catch up to them, ensnaring him in a vicious execution game where the players always lose. To save him, Enne will need to surrender herself to the city… And she'll need to play.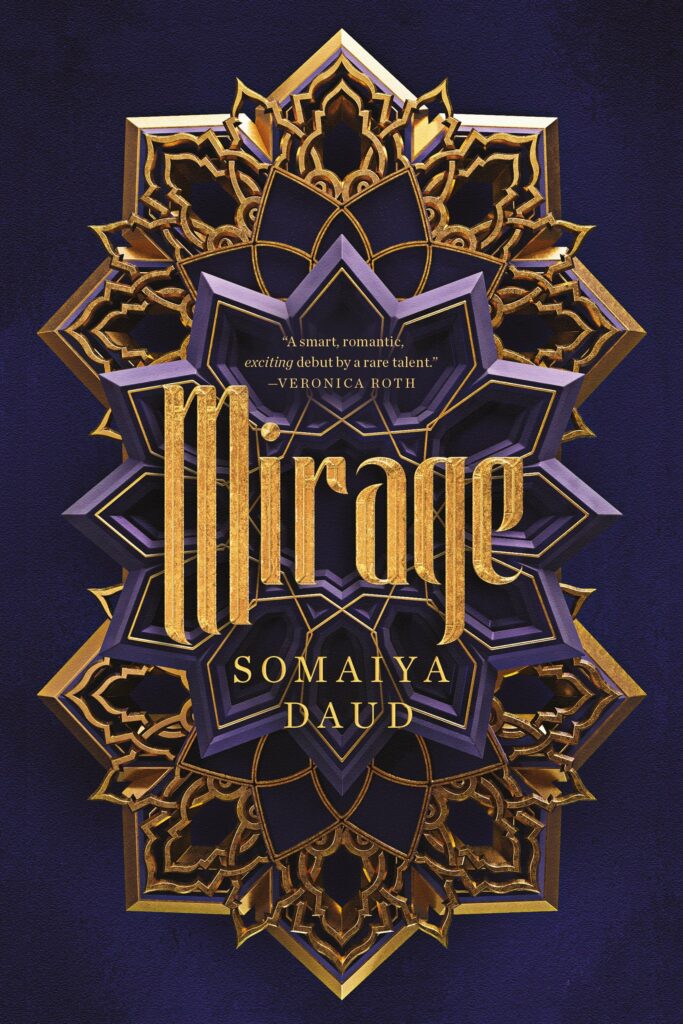 Mirage by Somaiya Daud
In a star system dominated by the brutal Vathek empire, eighteen-year-old Amani is a dreamer. She dreams of what life was like before the occupation; she dreams of writing poetry like the old-world poems she adores; she dreams of receiving a sign from Dihya that one day, she, too, will have an adventure, and travel beyond her isolated moon.
But when adventure comes for Amani, it is not what she expects: she is kidnapped by the regime and taken in secret to the royal palace, where she discovers that she is nearly identical to the cruel half-Vathek Princess Maram. The princess is so hated by her conquered people that she requires a body double, someone to appear in public as Maram, ready to die in her place.
As Amani is forced into her new role, she can't help but enjoy the palace's beauty—and her time with the princess' fiancé, Idris. But the glitter of the royal court belies a world of violence and fear. If Amani ever wishes to see her family again, she must play the princess to perfection…because one wrong move could lead to her death.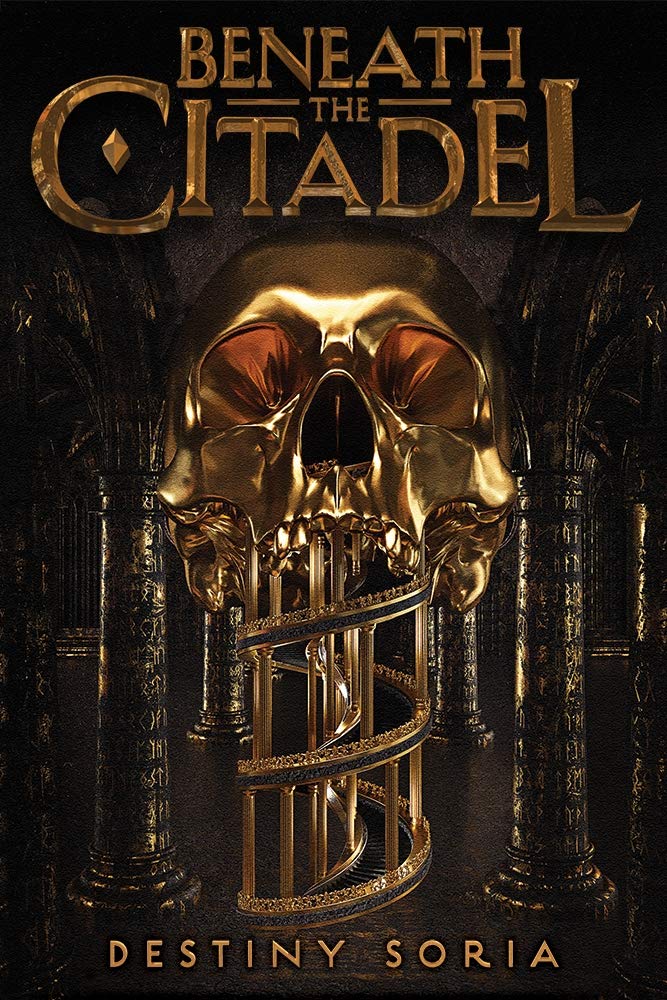 Beneath the Citadel by Destiny Soria
In the city of Eldra, people are ruled by ancient prophecies. For centuries, the high council has stayed in power by virtue of the prophecies of the elder seers. After the last infallible prophecy came to pass, growing unrest led to murders and an eventual rebellion that raged for more than a decade.
In the present day, Cassa, the orphaned daughter of rebels, is determined to fight back against the high council, which governs Eldra from behind the walls of the citadel. Her only allies are no-nonsense Alys, easygoing Evander, and perpetually underestimated Newt, and Cassa struggles to come to terms with the legacy of rebellion her dead parents have left her — and the fear that she may be inadequate to shoulder the burden. But by the time Cassa and her friends uncover the mystery of the final infallible prophecy, it may be too late to save the city — or themselves.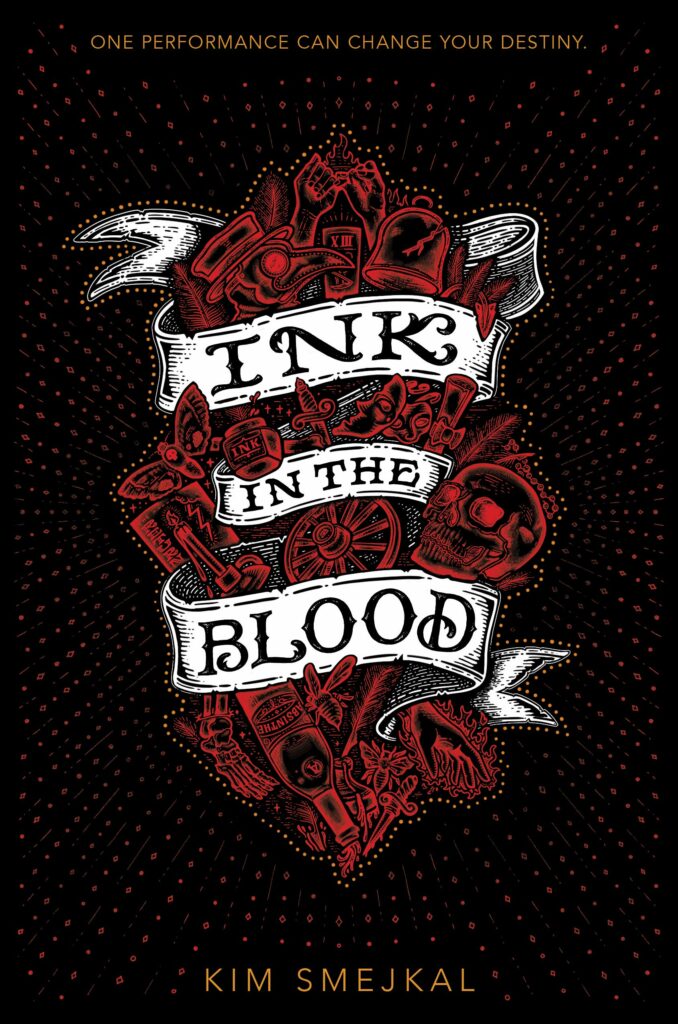 Ink in the Blood by Kim Smejkal
Celia Sand and her best friend, Anya Burtoni, are inklings for the esteemed religion of Profeta. Using magic, they tattoo followers with beautiful images that represent the Divine's will and guide the actions of the recipients. It's considered a noble calling, but ten years into their servitude Celia and Anya know the truth: Profeta is built on lies, the tattooed orders strip away freedom, and the revered temple is actually a brutal, torturous prison.
Their opportunity to escape arrives with the Rabble Mob, a traveling theater troupe. Using their inkling abilities for performance instead of propaganda, Celia and Anya are content for the first time . . . until they realize who followed them. The Divine they never believed in is very real, very angry, and determined to use Celia, Anya, and the Rabble Mob's now-infamous stage to spread her deceitful influence even further.
To protect their new family from the wrath of a malicious deity and the zealots who work in her name, Celia and Anya must unmask the biggest lie of all—Profeta itself.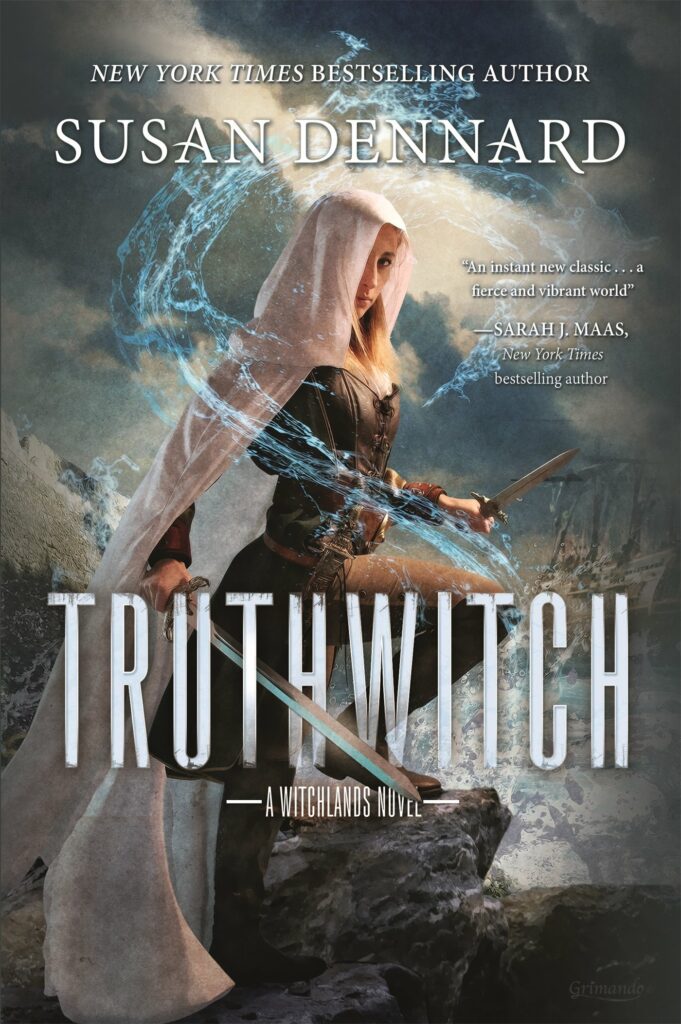 Truthwitch by Susan Dennard
Young witches Safiya and Iseult have a habit of finding trouble. After clashing with a powerful Guildmaster and his ruthless Bloodwitch bodyguard, the friends are forced to flee their home.
Safi must avoid capture at all costs as she's a rare Truthwitch, able to discern truth from lies. Many would kill for her magic, so Safi must keep it hidden – lest she be used in the struggle between empires. And Iseult's true powers are hidden even from herself.
In a chance encounter at Court, Safi meets Prince Merik and makes him a reluctant ally. However, his help may not slow down the Bloodwitch now hot on the girls' heels. All Safi and Iseult want is their freedom, but danger lies ahead. With war coming, treaties breaking and a magical contagion sweeping the land, the friends will have to fight emperors and mercenaries alike. For some will stop at nothing to get their hands on a Truthwitch.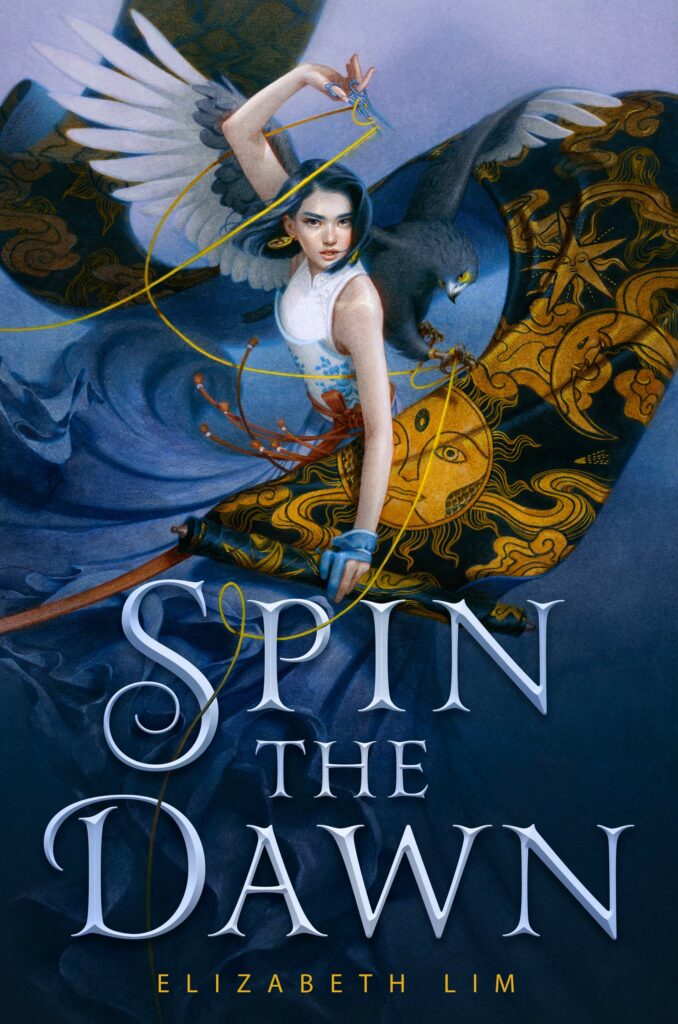 Spin the Dawn by Elizabeth Lim
Maia Tamarin dreams of becoming the greatest tailor in the land, but as a girl, the best she can hope for is to marry well. When a royal messenger summons her ailing father, once a tailor of renown, to court, Maia poses as a boy and takes his place. She knows her life is forfeit if her secret is discovered, but she'll take that risk to achieve her dream and save her family from ruin. There's just one catch: Maia is one of twelve tailors vying for the job.
Backstabbing and lies run rampant as the tailors compete in challenges to prove their artistry and skill. Maia's task is further complicated when she draws the attention of the court magician, Edan, whose piercing eyes seem to see straight through her disguise.
And nothing could have prepared her for the final challenge: to sew three magic gowns for the emperor's reluctant bride-to-be, from the laughter of the sun, the tears of the moon, and the blood of stars. With this impossible task before her, she embarks on a journey to the far reaches of the kingdom, seeking the sun, the moon, and the stars, and finding more than she ever could have imagined.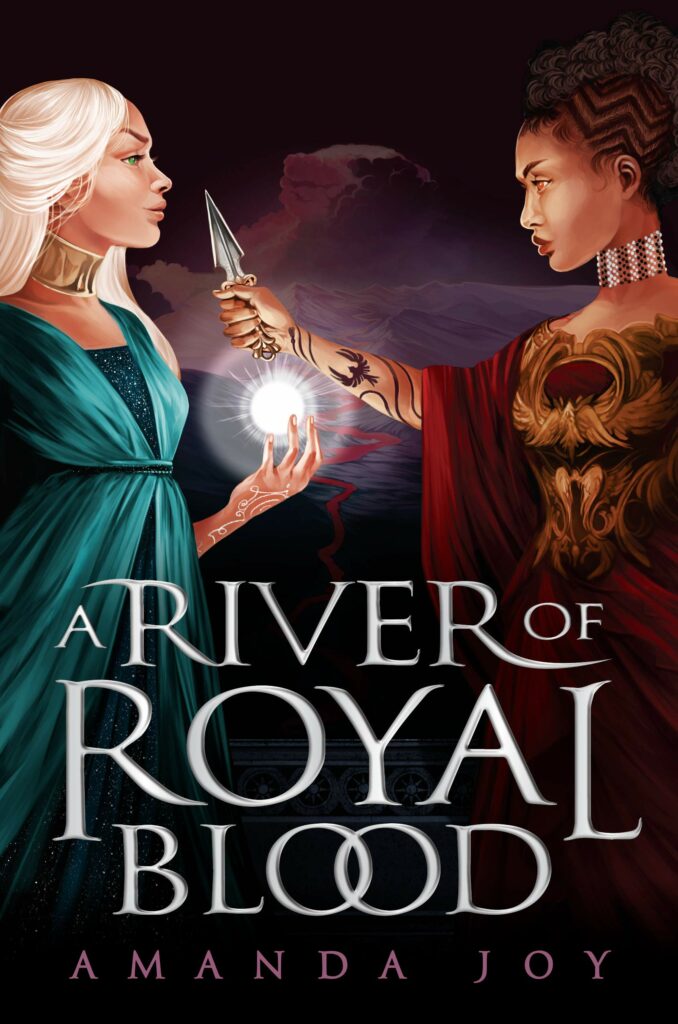 A River of Royal Blood by Amanda Joy
Sixteen-year-old Eva is a princess, born with the magick of marrow and blood–a dark and terrible magick that hasn't been seen for generations in the vibrant but fractured country of Myre. Its last known practitioner was Queen Raina, who toppled the native khimaer royalty and massacred thousands, including her own sister, eight generations ago, thus beginning the Rival Heir tradition. Living in Raina's long and dark shadow, Eva must now face her older sister, Isa, in a battle to the death if she hopes to ascend to the Ivory Throne–because in the Queendom of Myre only the strongest, most ruthless rulers survive.
When Eva is attacked by an assassin just weeks before the battle with her sister, she discovers there is more to the attempt on her life than meets the eye–and it isn't just her sister who wants to see her dead. As tensions escalate, Eva is forced to turn to a fey instructor of mythic proportions and a mysterious and handsome khimaer prince for help in growing her magick into something to fear. Because despite the love she still has for her sister, Eva will have to choose: Isa's death or her own.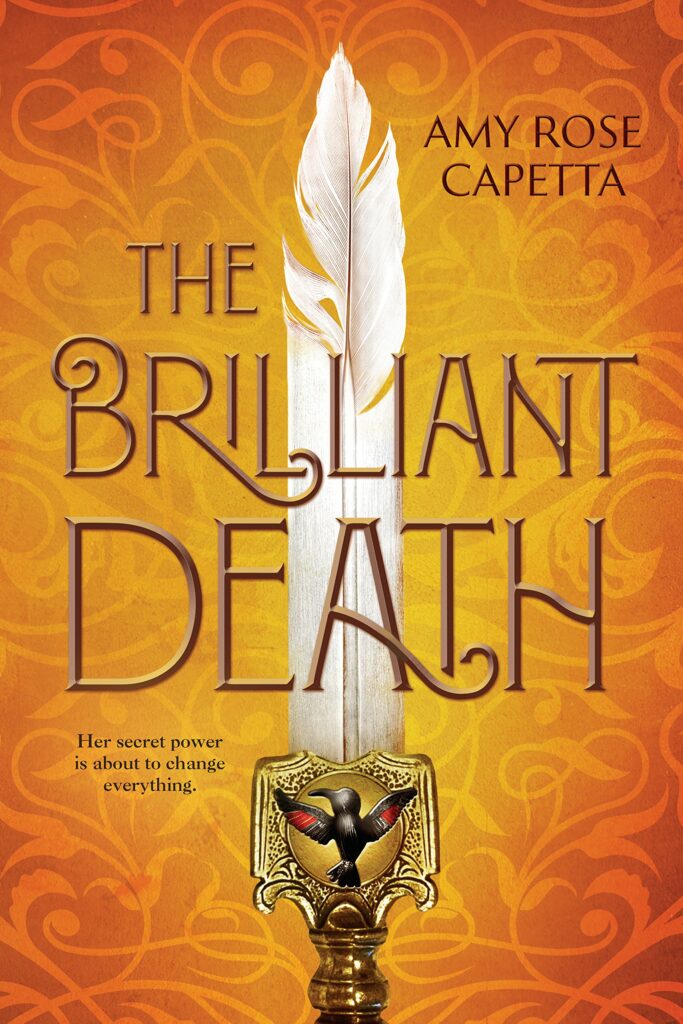 The Brilliant Death by Amy Rose Capetta
For Teodora DiSangro, a mafia don's daughter, family is fate.
All her life, Teodora has hidden the fact that she secretly turns her family's enemies into music boxes, mirrors, and other decorative objects. After all, everyone in Vinalia knows that stregas—wielders of magic—are figures out of fairytales. Nobody believes they're real.
Then the Capo, the land's new ruler, sends poisoned letters to the heads of the Five Families that have long controlled Vinalia. Four lie dead and Teo's beloved father is gravely ill. To save him, Teo must travel to the capital as a DiSangro son—not merely disguised as a boy, but transformed into one.
Enter Cielo, a strega who can switch back and forth between male and female as effortlessly as turning a page in a book. Teo and Cielo journey together to the capital, and Teo struggles to master her powers and to keep her growing feelings for Cielo locked in her heart. As she falls in love with witty, irascible Cielo, Teo realizes how much of life she's missed by hiding her true nature. But she can't forget her mission, and the closer they get to the palace, the more sinister secrets they uncover about what's really going on in their beloved country—and the more determined Teo becomes to save her family at any cost.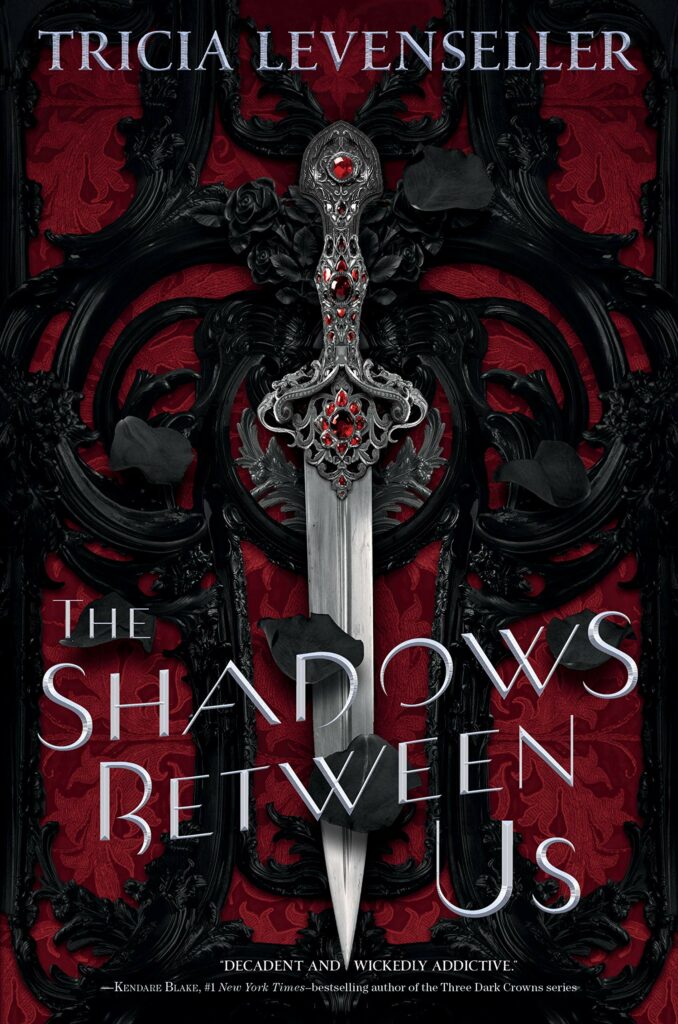 The Shadows Between Us by Tricia Levenseller
Alessandra is tired of being overlooked, but she has a plan to gain power:
1) Woo the Shadow King.
2) Marry him.
3) Kill him and take his kingdom for herself.
No one knows the extent of the freshly crowned Shadow King's power. Some say he can command the shadows that swirl around him to do his bidding. Others say they speak to him, whispering the thoughts of his enemies. Regardless, Alessandra knows what she deserves, and she's going to do everything within her power to get it.
But Alessandra's not the only one trying to kill the king. As attempts on his life are made, she finds herself trying to keep him alive long enough for him to make her his queen—all while struggling not to lose her heart. After all, who better for a Shadow King than a cunning, villainous queen?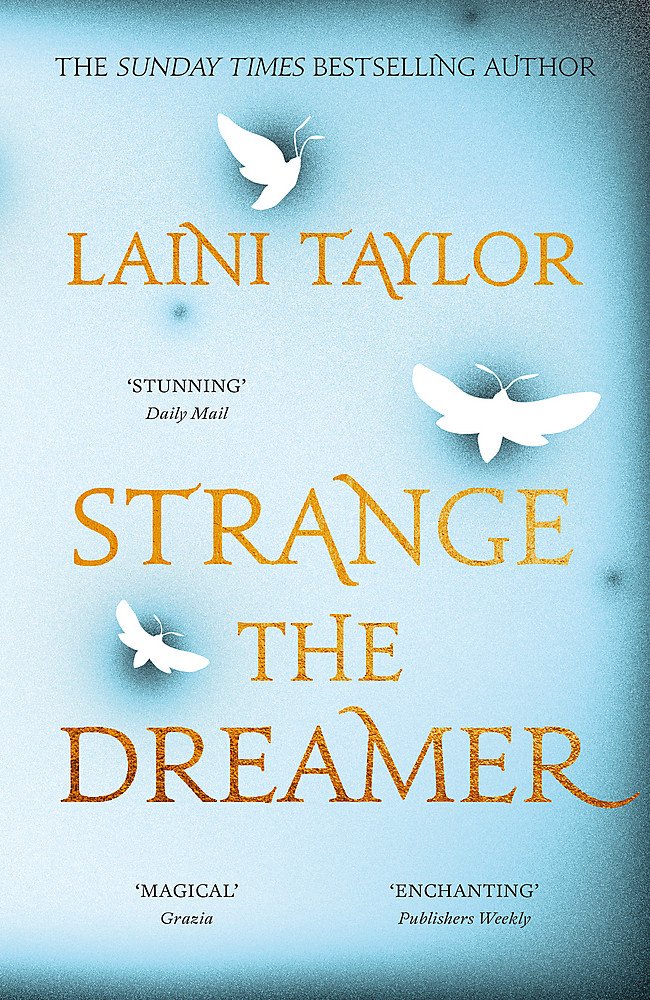 Strange the Dreamer by Laini Taylor
The dream chooses the dreamer, not the other way around—and Lazlo Strange, war orphan and junior librarian, has always feared that his dream chose poorly. Since he was five years old he's been obsessed with the mythic lost city of Weep, but it would take someone bolder than he to cross half the world in search of it. Then a stunning opportunity presents itself, in the person of a hero called the Godslayer and a band of legendary warriors, and he has to seize his chance or lose his dream forever.
What happened in Weep two hundred years ago to cut it off from the rest of the world? What exactly did the Godslayer slay that went by the name of god? And what is the mysterious problem he now seeks help in solving?
The answers await in Weep, but so do more mysteries—including the blue-skinned goddess who appears in Lazlo's dreams. How did he dream her before he knew she existed? And if all the gods are dead, why does she seem so real?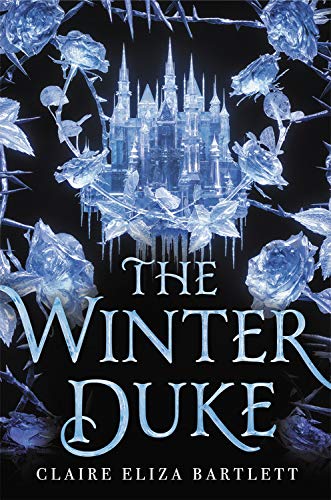 The Winter Duke by Claire Eliza Bartlett
When Ekata's brother is finally named heir, there will be nothing to keep her at home in Kylma Above with her murderous family. Not her books or science experiments, not her family's icy castle atop a frozen lake, not even the tantalizingly close Kylma Below, a mesmerizing underwater kingdom that provides her family with magic. But just as escape is within reach, her parents and twelve siblings fall under a strange sleeping sickness.
In the space of a single night, Ekata inherits the title of duke, her brother's warrior bride, and ever-encroaching challengers from without—and within—her own ministry. Nothing has prepared Ekata for diplomacy, for war, for love…or for a crown she has never wanted. If Kylma Above is to survive, Ekata must seize her family's power. And if Ekata is to survive, she must quickly decide how she will wield it.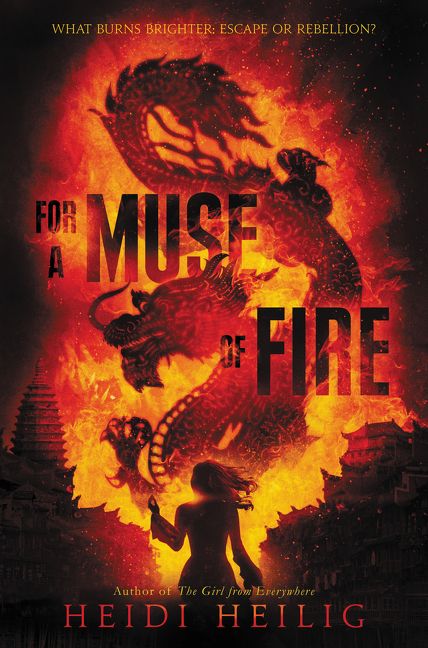 For a Muse of Fire by Heidi Heilig
Jetta's family is famed as the most talented troupe of shadow players in the land. With Jetta behind the scrim, their puppets seem to move without string or stick a trade secret, they say. In truth, Jetta can see the souls of the recently departed and bind them to the puppets with her blood. But the old ways are forbidden ever since the colonial army conquered their country, so Jetta must never show never tell. Her skill and fame are her family's way to earn a spot aboard the royal ship to Aquitan, where shadow plays are the latest rage, and where rumor has it the Mad King has a spring that cures his ills. Because seeing spirits is not the only thing that plagues Jetta. But as rebellion seethes and as Jetta meets a young smuggler, she will face truths and decisions that she never imagined—and safety will never seem so far away.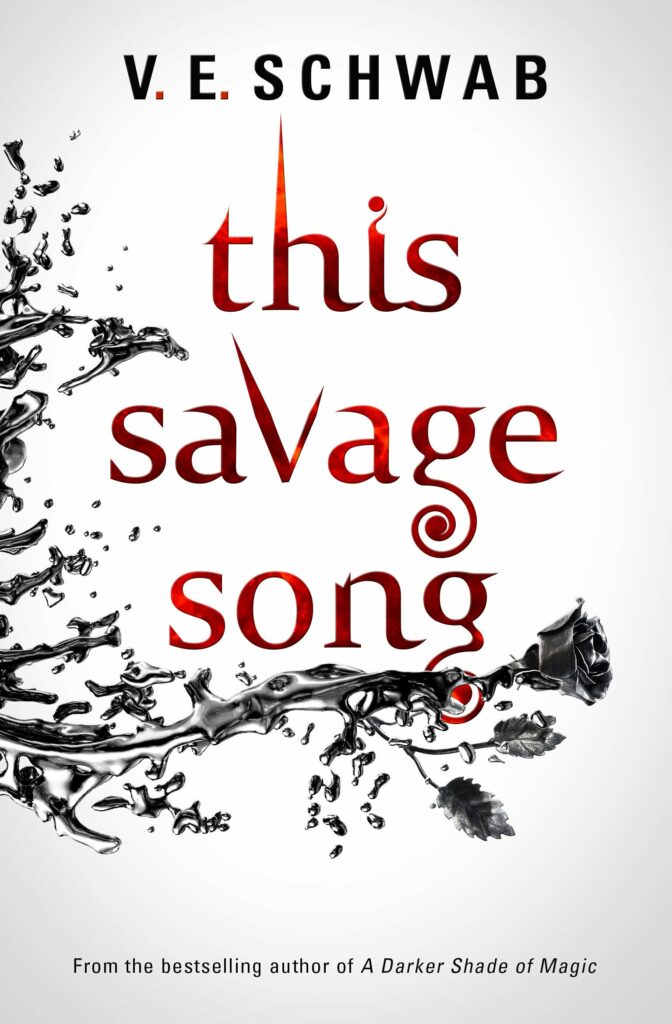 This Savage Song by Victoria Schwab
Kate Harker and August Flynn are the heirs to a divided city, a grisly metropolis where the violence has begun to create real and deadly monsters. All Kate wants is to be as ruthless as her father, who lets the monsters roam free and makes the inhabitants pay for his protection. August just wants to be human, as good-hearted as his own father but his curse is to be what the humans fear. The thin truce that keeps the Harker and Flynn families at peace is crumbling, and an assassination attempt forces Kate and August into a tenuous alliance. But how long will they survive in a city where no one is safe and monsters are real…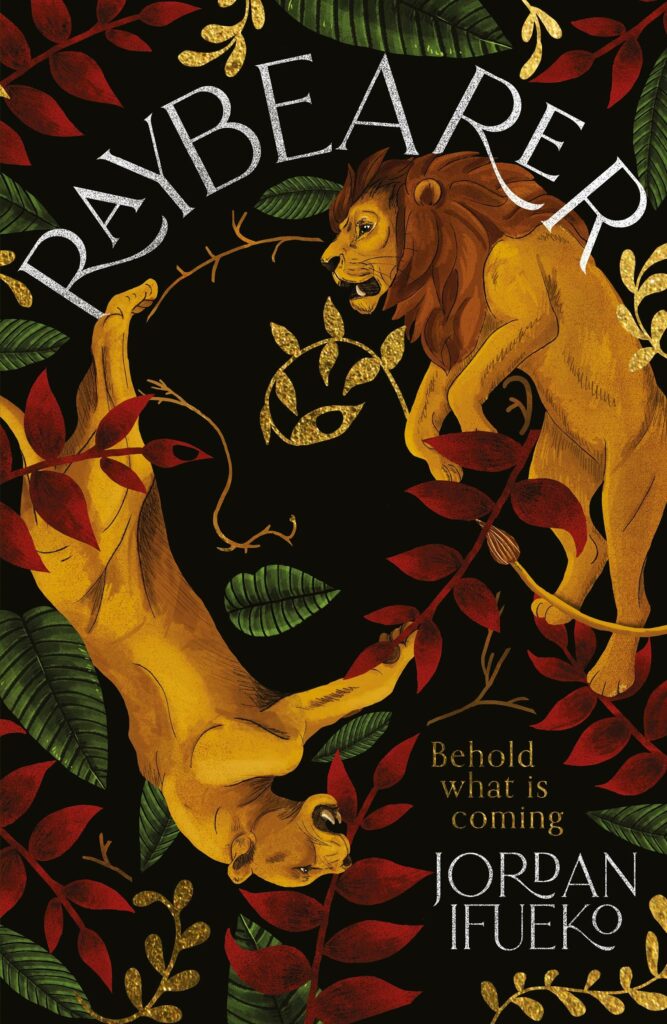 Raybearer by Jordan Ifueko
Tarisai has always longed for the warmth of a family. She was raised in isolation by a mysterious, often absent mother known only as The Lady. The Lady sends her to the capital of the global empire of Aritsar to compete with other children to be chosen as one of the Crown Prince's Council of 11. If she's picked, she'll be joined with the other Council members through the Ray, a bond deeper than blood.
That closeness is irresistible to Tarisai, who has always wanted to belong somewhere. But The Lady has other ideas, including a magical wish that Tarisai is compelled to obey: Kill the Crown Prince once she gains his trust. Tarisai won't stand by and become someone's pawn—but is she strong enough to choose a different path for herself?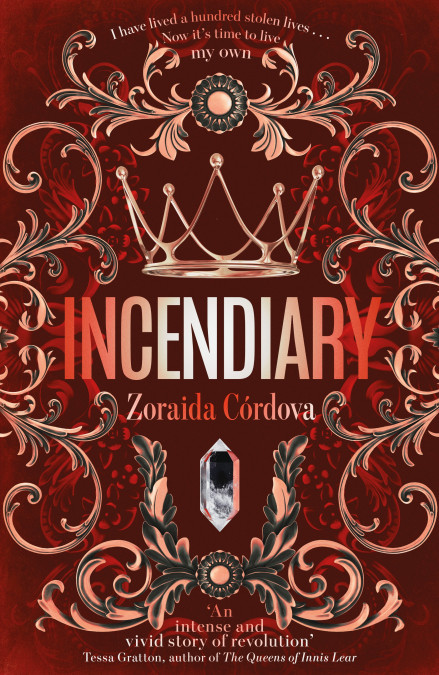 Incendiary by Zoraida Córdova
When the royal family of Selvina sets out to destroy magic through a grand and terrible inquisition, magic warrior-thief Renata – trained in the art of stealing memories-seeks to kill the prince, leader of the King's Justice, only to learn through powerful memories that he may be the greatest illusion of them all … and that the fate of all magic now lies in her hands.