25+ Must-read YA releases of May 2020
New found sisters, rivalry turned to crushes and a new Hunger Games book? Yes please.
This post contains affiliate links, which means United By Pop receives a percentage if you make a purchase using these links. Thank you for supporting the brands that support this blog.
May has officially arrived and despite lockdown having delayed many a release date, there's no need to worry because there's still a bounty of incredible YA books coming your way this month.
With stories of pirates, royals, rivals, knights, sisters and more, May is shaping up to be a very exciting month for the world of YA (and not just because we're getting the first new book in The Hunger Games series since 2010… although we are pretty stoked/terrified about that too.)
---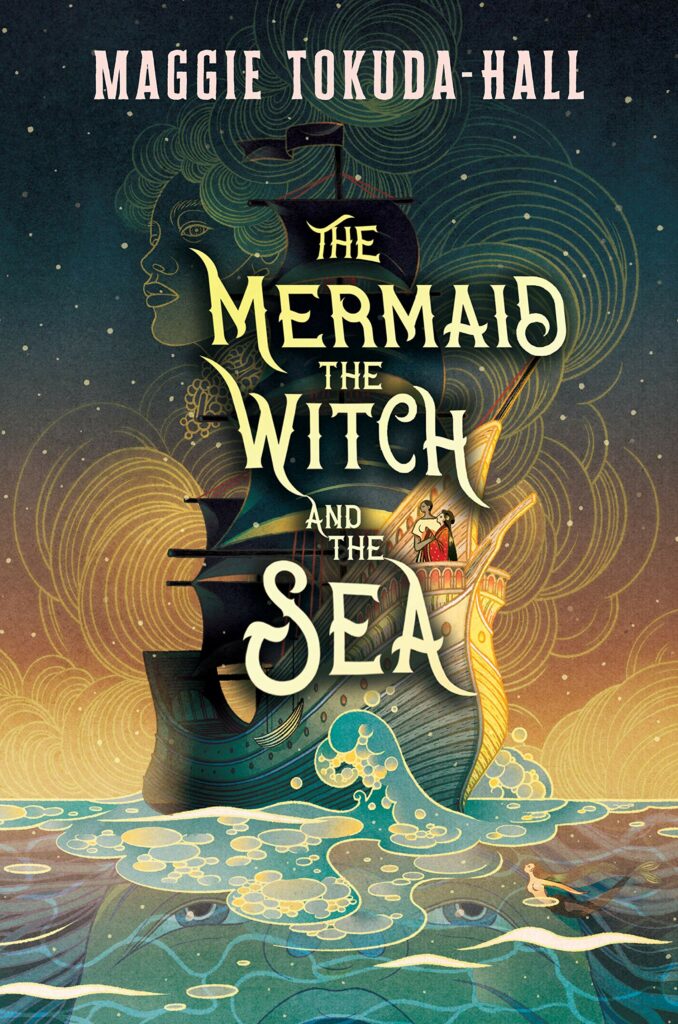 Mermaid, the Witch and the Sea by Maggie Tokuda-Hall (5th May)
Aboard the pirate ship Dove, Flora the girl takes on the identity of Florian the man to earn the respect and protection of the crew. For Flora, former starving urchin, the brutal life of a pirate is about survival: don't trust, don't stick out, and don't feel. But on this voyage, as the pirates prepare to sell their unsuspecting passengers into slavery, Flora is drawn to the Lady Evelyn Hasegawa, who is en route to a dreaded arranged marriage with her own casket in tow. Flora doesn't expect to be taken under Evelyn's wing, and Evelyn doesn't expect to find such a deep bond with the pirate Florian.
Soon the unlikely pair set in motion a wild escape that will free a captured mermaid (coveted for her blood, which causes men to have visions and lose memories) and involve the mysterious Pirate Supreme, an opportunistic witch, and the all-encompassing Sea itself.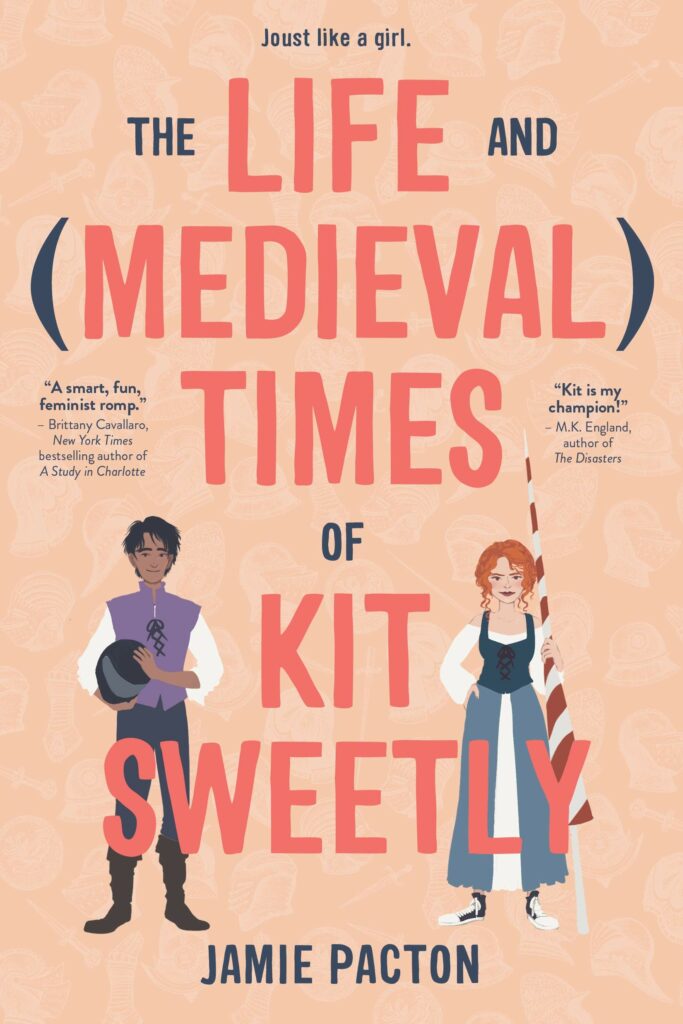 The Life and (Medieval) Times of Kit Sweetly by Jamie Pacton (5th May)
Working as a wench―i.e. waitress―at a cheesy medieval-themed restaurant in the Chicago suburbs, Kit Sweetly dreams of being a knight like her brother. She has the moves, is capable on a horse, and desperately needs the raise that comes with knighthood, so she can help her mom pay the mortgage and hold a spot at her dream college.
Company policy allows only guys to be knights. So when Kit takes her brother's place and reveals her identity at the end of the show, she rockets into internet fame and a whole lot of trouble with the management. But the Girl Knight won't go down without a fight. As other wenches join her quest, a protest forms. In a joust before Castle executives, they'll prove that gender restrictions should stay medieval―if they don't get fired first.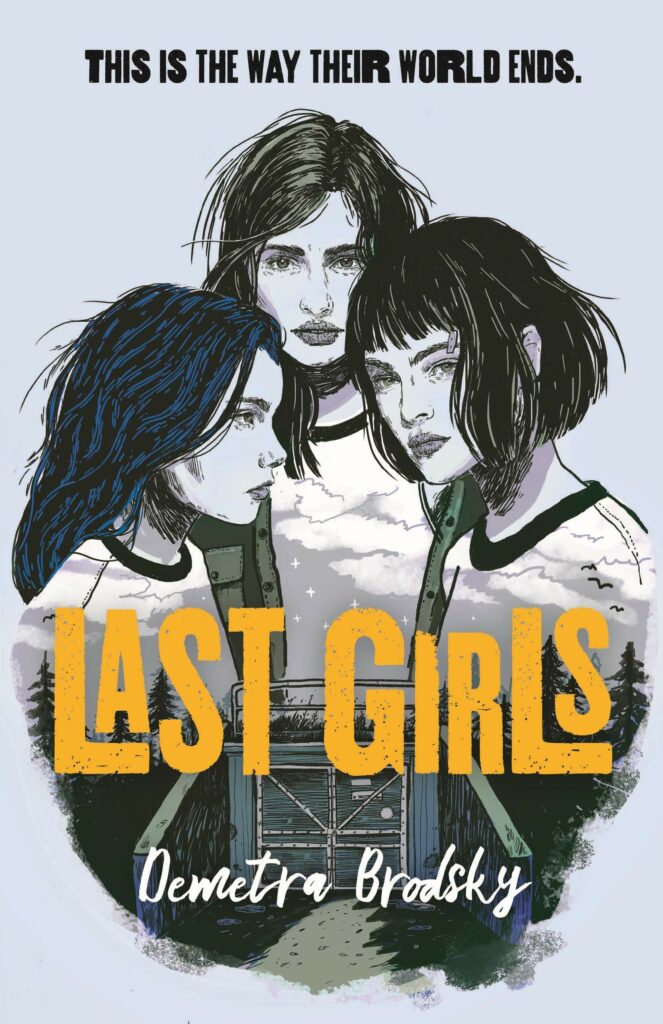 Last Girls by Demetra Brodsky (5th May)
No one knows how the world will end.
On a secret compound in the Washington wilderness, Honey Juniper and her sisters are training to hunt, homestead, and protect their own.
Prepare for every situation.
But when danger strikes from within, putting her sisters at risk, training becomes real life, and only one thing is certain:
Nowhere is safe.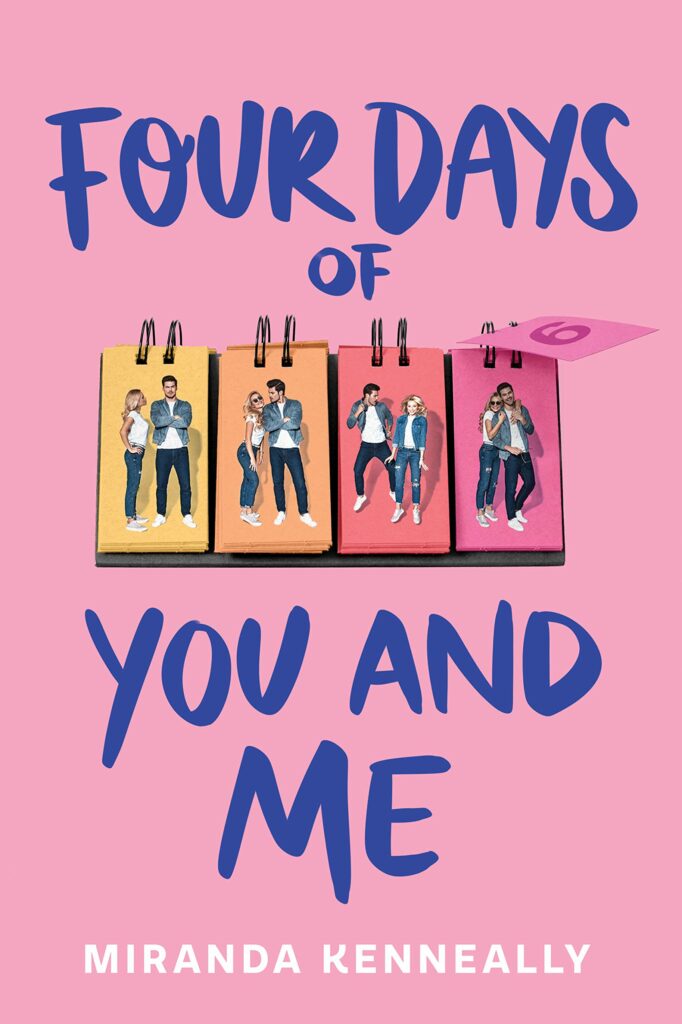 Four Days of You and Me by Miranda Kenneally (5th May)
Every May 7, the students at Coffee County High School take a class trip. And every year, Lulu's relationship with Alex Rouvelis gets a little more complicated. Freshman year, they went from sworn enemies to more than friends after a close encounter in an escape room. It's been hard for Lulu to quit Alex ever since.
Through breakups, make ups, and dating other people, each year's class trip brings the pair back together and forces them to confront their undeniable connection. From the science museum to an amusement park, from New York City to London, Lulu learns one thing is for sure: love is the biggest trip of all.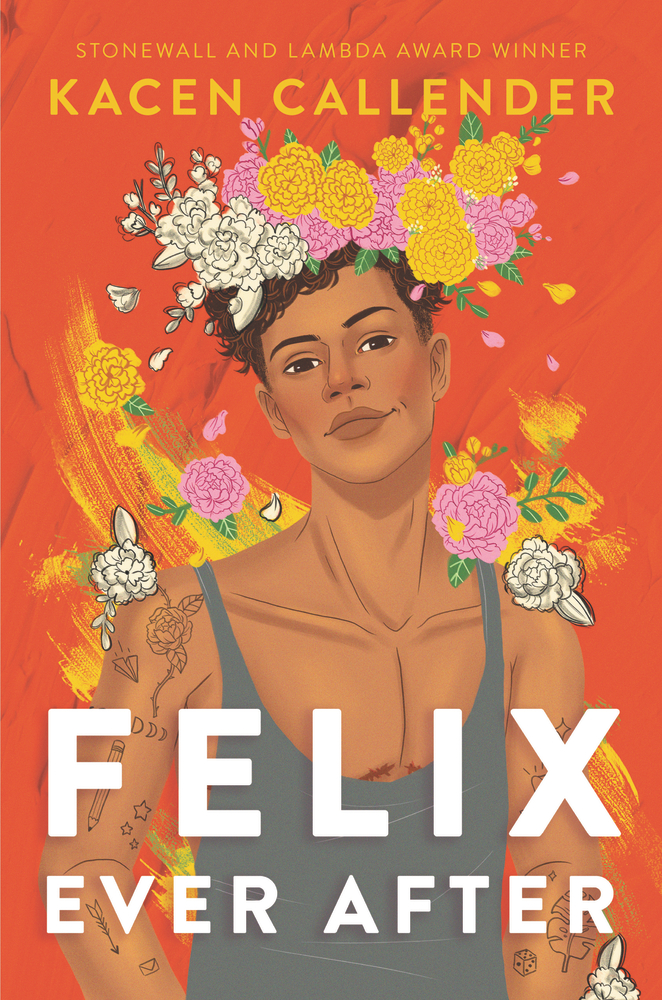 Felix Ever After by Kacen Callender (5th May)
Felix Love has never been in love—and, yes, he's painfully aware of the irony. He desperately wants to know what it's like and why it seems so easy for everyone but him to find someone. What's worse is that, even though he is proud of his identity, Felix also secretly fears that he's one marginalization too many—Black, queer, and transgender—to ever get his own happily-ever-after.
When an anonymous student begins sending him transphobic messages—after publicly posting Felix's deadname alongside images of him before he transitioned—Felix comes up with a plan for revenge. What he didn't count on: his catfish scenario landing him in a quasi–love triangle….
But as he navigates his complicated feelings, Felix begins a journey of questioning and self-discovery that helps redefine his most important relationship: how he feels about himself.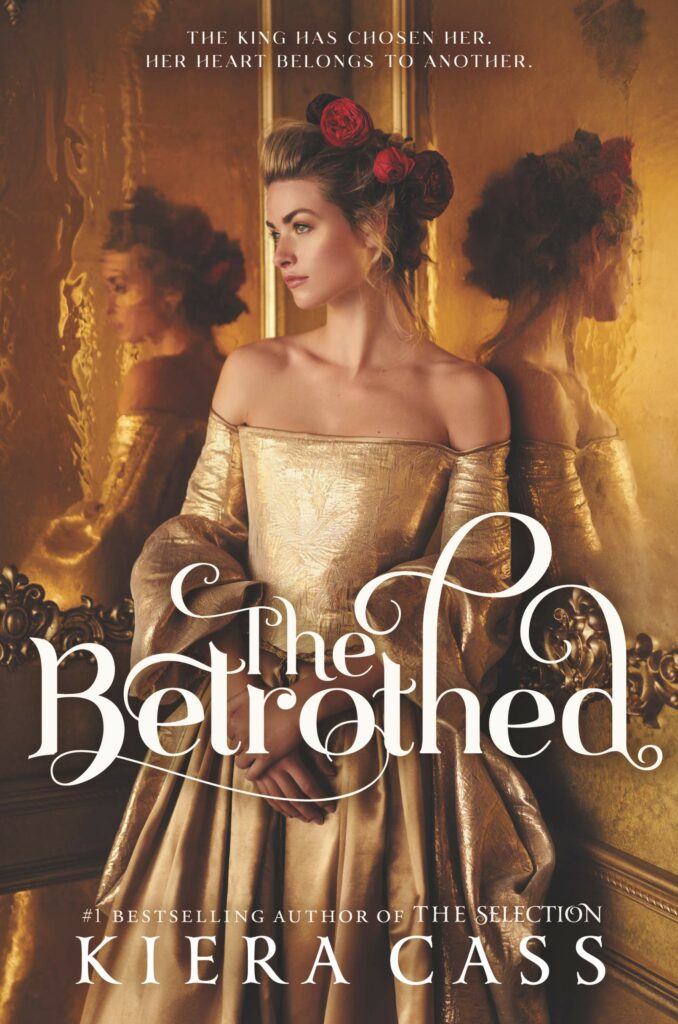 The Betrothed by Kiera Cass (5th May)
When King Jameson declares his love for Lady Hollis Brite, Hollis is shocked—and thrilled. After all, she's grown up at Keresken Castle, vying for the king's attention alongside other daughters of the nobility. Capturing his heart is a dream come true.
But Hollis soon realizes that falling in love with a king and being crowned queen may not be the happily ever after she thought it would be. And when she meets a commoner with the mysterious power to see right into her heart, she finds that the future she really wants is one that she never thought to imagine.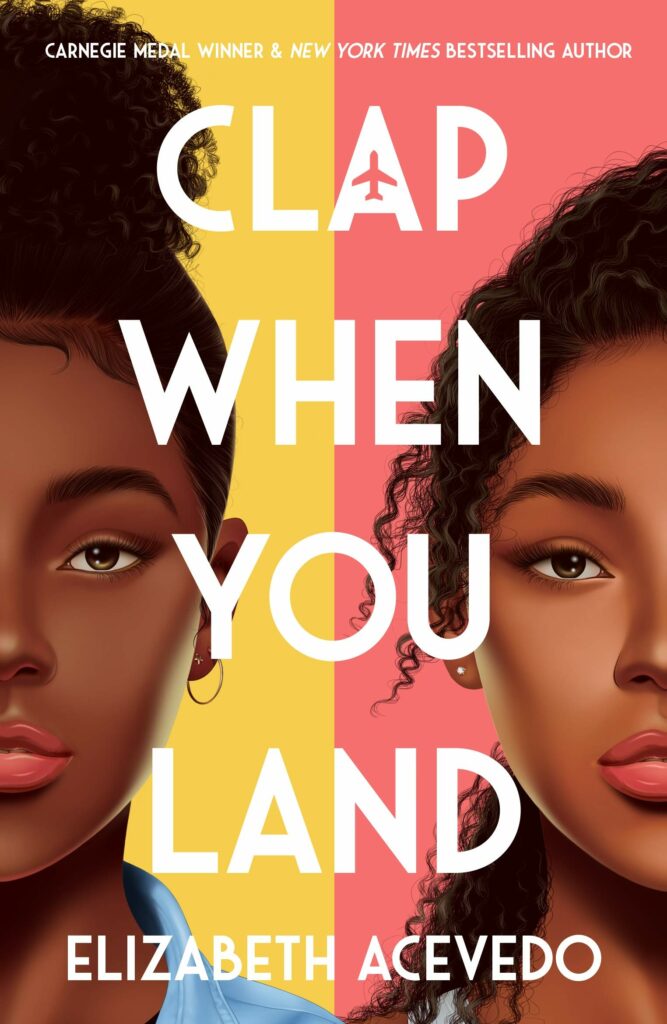 Clap When You Land by Elizabeth Acevedo (5th May)
Camino Rios lives for the summers when her father visits her in the Dominican Republic. But this time, on the day when his plane is supposed to land, Camino arrives at the airport to see crowds of crying people…
In New York City, Yahaira Rios is called to the principal's office, where her mother is waiting to tell her that her father, her hero, has died in a plane crash.
Separated by distance – and Papi's secrets – the two girls are forced to face a new reality in which their father is dead and their lives are forever altered. And then, when it seems like they've lost everything of their father, they learn of each other.
Papi's death uncovers all the painful truths he kept hidden, and the love he divided across an ocean. And now, Camino and Yahaira are both left to grapple with what this new sister means to them, and what it will now take to keep their dreams alive.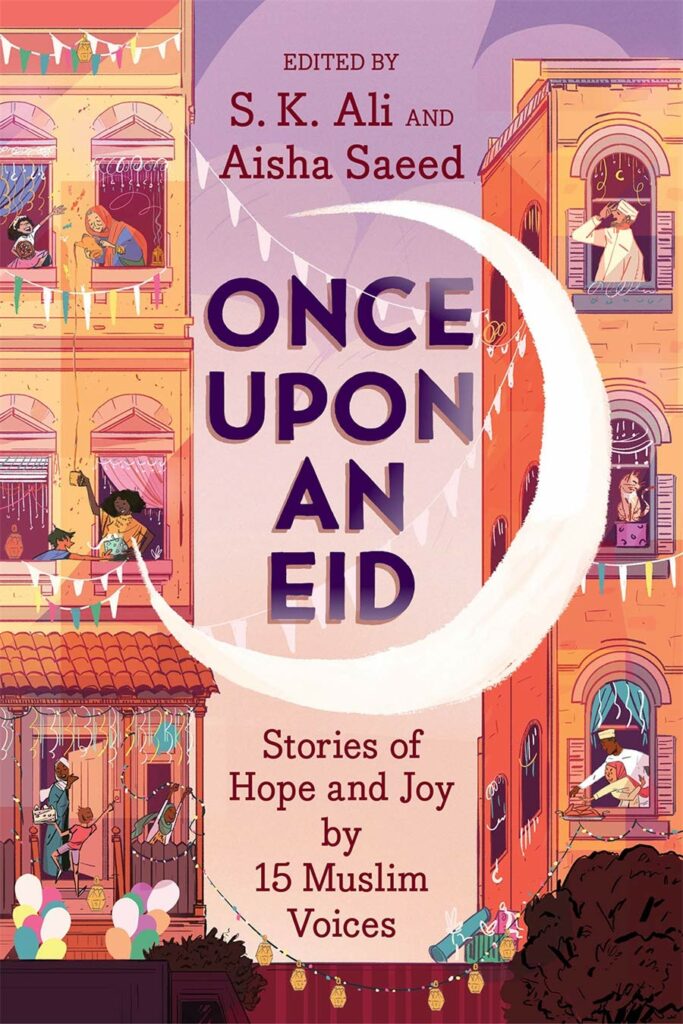 Once Upon an Eid: Stories of Hope and Joy by 15 Muslim Authors edited by S.K Ali & Aisha Saeed (5th May)
Once Upon an Eid is a collection of short stories that showcases the most brilliant Muslim voices writing today, all about the most joyful holiday of the year: Eid! Eid: The short, single-syllable word conjures up a variety of feelings and memories for Muslims. Maybe it's waking up to the sound of frying samosas or the comfort of bean pie, maybe it's the pleasure of putting on a new outfit for Eid prayers, or maybe it's the gift giving and holiday parties to come that day. Whatever it may be, for those who cherish this day of celebration, the emotional responses may be summed up in another short and sweet word: joy.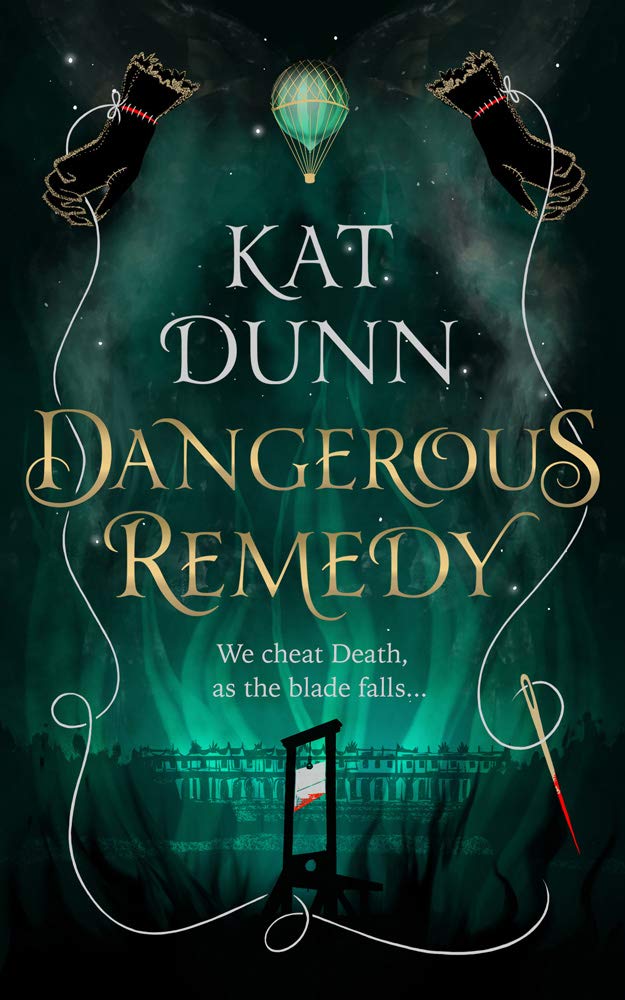 Dangerous Remedy by Kat Dunn (7th May)
Camille, a revolutionary's daughter, leads a band of outcasts – a runaway girl, a deserter, an aristocrat in hiding. As the Battalion des Mortes they cheat death, saving those about to meet a bloody end at the blade of Madame La Guillotine. But their latest rescue is not what she seems. The girl's no aristocrat, but her dark and disturbing powers means both the Royalists and the Revolutionaries want her. But who and what is she?
In these dangerous days, no one can be trusted, everyone is to be feared. As Camille learns the truth, she's forced to choose between loyalty to those she loves and the future.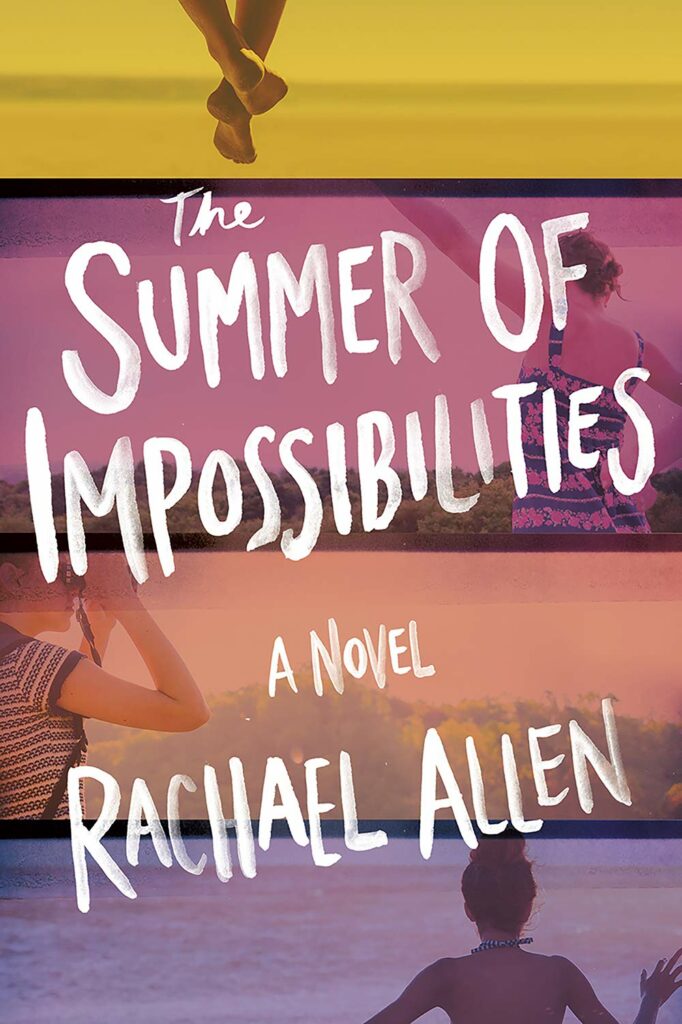 The Summer of Impossibilities by Rachael Allen (12th May)
Skyler, Ellie, Scarlett and Amelia Grace are forced to spend the summer at the lake house where their moms became best friends.
One can't wait. One would rather gnaw off her own arm than hang out with a bunch of strangers just so their moms can drink too much wine and sing Journey two o'clock in the morning. Two are sisters. Three are currently feuding with their mothers.
One almost sets her crush on fire with a flaming marshmallow. Two steal the boat for a midnight joyride that goes horribly, awkwardly wrong. All of them are hiding something.
One falls in love with a boy she thought she despised. Two fall in love with each other. None of them are the same at the end of the summer.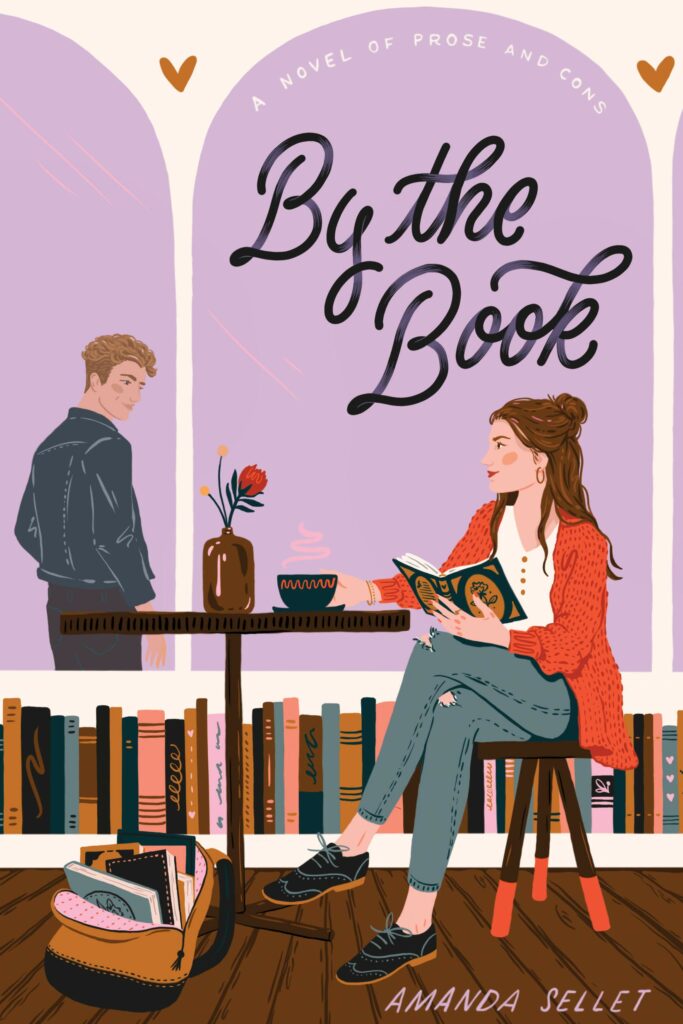 By the Book by Amanda Sellet (12th May) 
As a devotee of classic novels, Mary Porter-Malcolm knows all about Mistakes That Have Been Made, especially by impressionable young women. So when a girl at her new high school nearly succumbs to the wiles of a notorious cad, Mary starts compiling the Scoundrel Survival Guide, a rundown of literary types to be avoided at all costs.
Unfortunately, Mary is better at dishing out advice than taking it—and the number one bad boy on her list is terribly debonair. As her best intentions go up in flames, Mary discovers life doesn't follow the same rules as fiction. If she wants a happy ending IRL, she'll have to write it herself.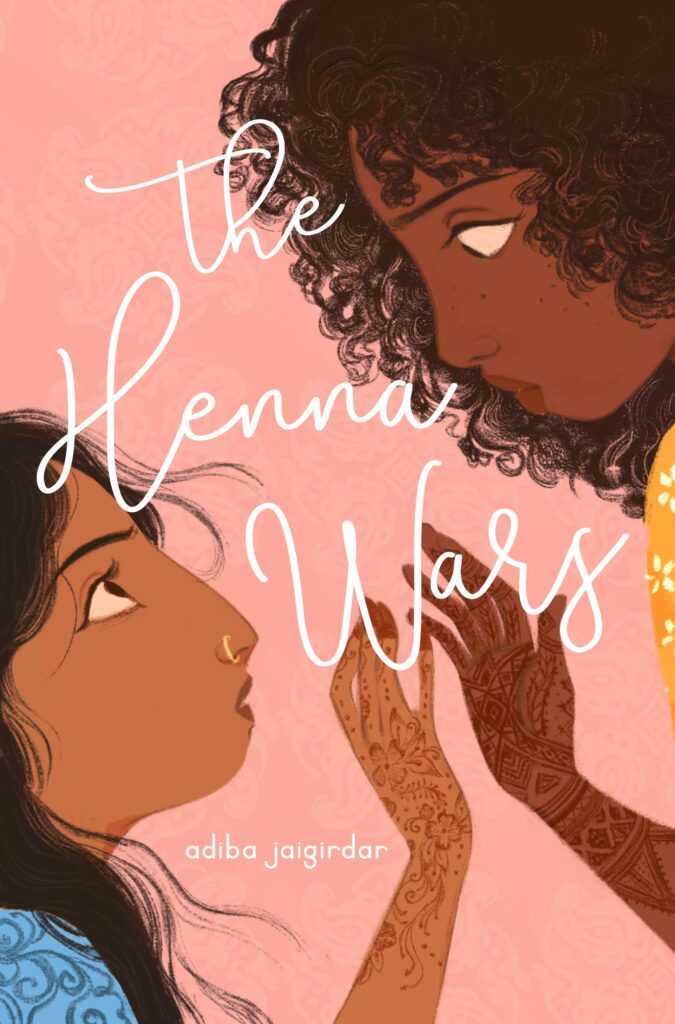 The Henna Wars by Adiba Jaigirdar (12th May)
When Nishat comes out to her parents, they say she can be anyone she wants—as long as she isn't herself. Because Muslim girls aren't lesbians. Nishat doesn't want to hide who she is, but she also doesn't want to lose her relationship with her family. And her life only gets harder once a childhood friend walks back into her life.
Flávia is beautiful and charismatic and Nishat falls for her instantly. But when a school competition invites students to create their own businesses, both Flávia and Nishat choose to do henna, even though Flávia is appropriating Nishat's culture. Amidst sabotage and school stress, their lives get more tangled—but Nishat can't quite get rid of her crush on Flávia, and realizes there might be more to her than she realized.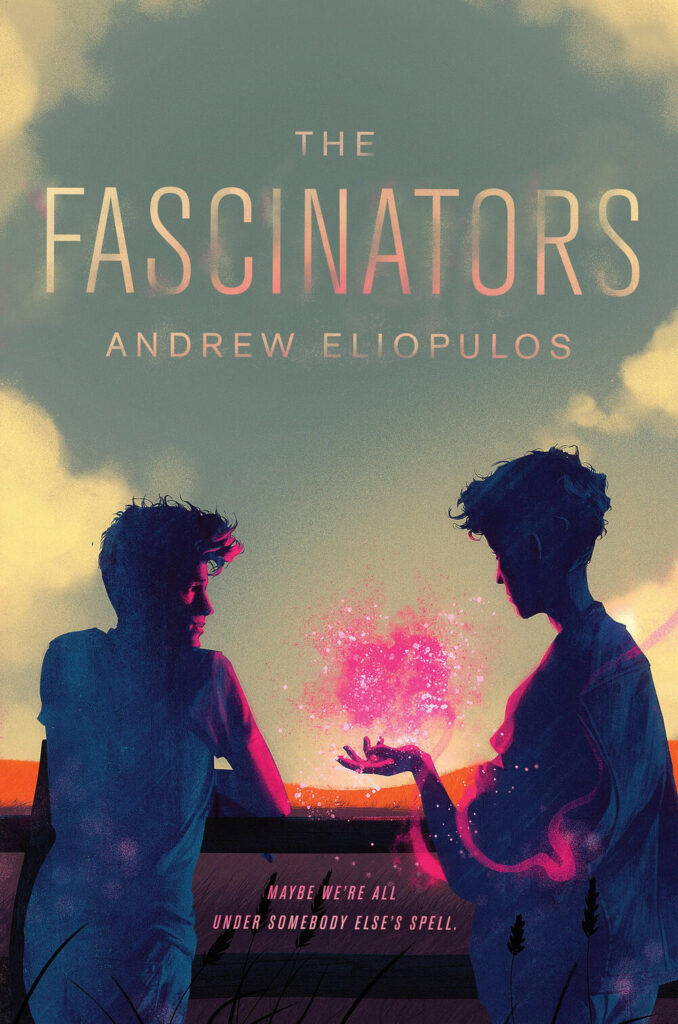 The Fascinators by Andrew Eliopulos (12th May)
Living in a small town where magic is frowned upon, Sam needs his friends James and Delia—and their time together in their school's magic club—to see him through to graduation.
But as soon as senior year starts, little cracks in their group begin to show. Sam may or may not be in love with James. Delia is growing more frustrated with their amateur magic club. And James reveals that he got mixed up with some sketchy magickers over the summer, putting a target on all their backs.
With so many fault lines threatening to derail his hopes for the year, Sam is forced to face the fact that the very love of magic that brought his group together is now tearing them apart—and there are some problems that no amount of magic can fix.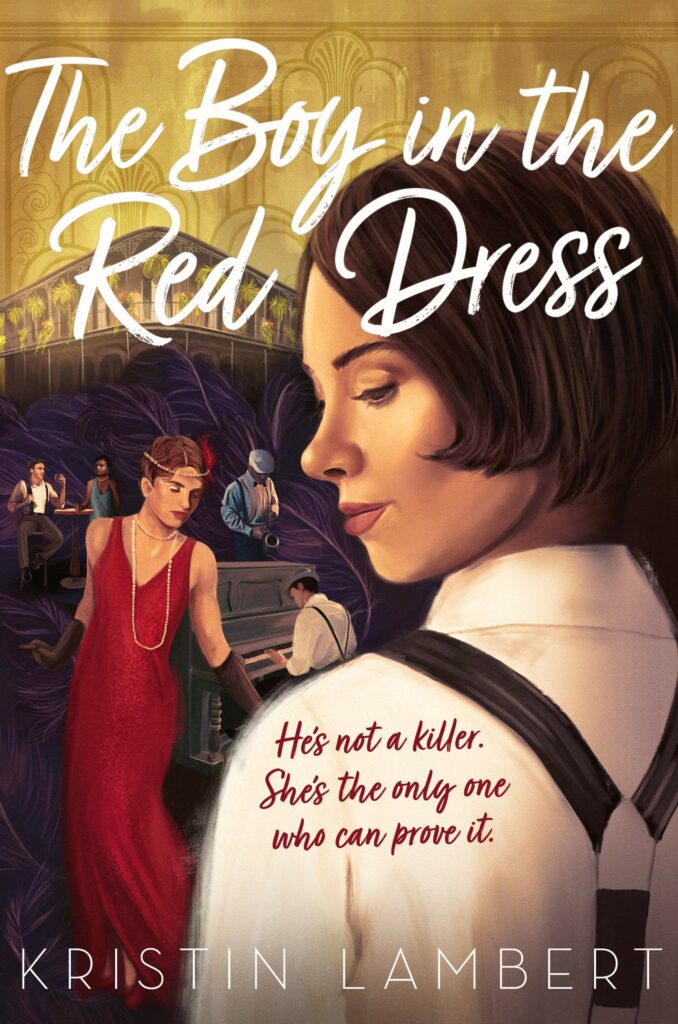 The Boy in the Red Dress by Kristin Lambert (12th May)
New Year's Eve, 1929.
Millie is running the show at the Cloak & Dagger, a swinging speakeasy in the French Quarter, while her aunt is out of town. The new year is just around the corner, and all of New Orleans is out to celebrate, but even wealthy partiers' diamond earrings can't outshine the real star of the night: the boy in the red dress. Marion is the club's star performer and his fans are legion–if mostly underground.
When a young socialite wielding a photograph of Marion starts asking questions, Millie wonders if she's just another fan. But then her body is found crumpled in the courtyard, dead from an apparent fall off the club's balcony, and all signs point to Marion as the murderer. Millie knows he's innocent, but local detectives aren't so easily convinced.
As she chases clues that lead to cemeteries and dead ends, Millie's attention is divided between the wry and beautiful Olive, a waitress at the Cloak & Dagger, and Bennie, the charming bootlegger who's offered to help her solve the case. The clock is ticking for the fugitive Marion, but the truth of who the killer is might be closer than Millie thinks.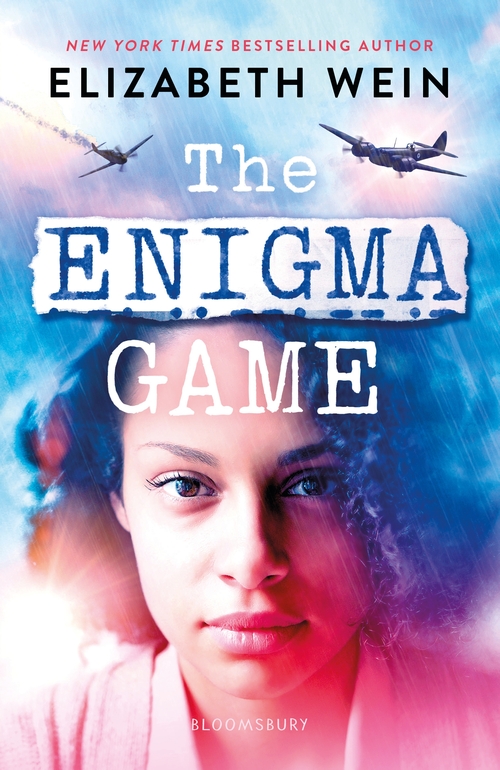 The Enigma Game by Elizabeth Wein (14th May)
A German soldier risks his life to drop off the sought-after Enigma Machine to British Intelligence, hiding it in a pub in a small town in northeast Scotland, and unwittingly bringing together four very different people who decide to keep it to themselves. Louisa Adair, a young teen girl hired to look after the pub owner's elderly, German-born aunt, Jane Warner, finds it but doesn't report it. Flight-Lieutenant Jamie Beaufort-Stuart intercepts a signal but can't figure it out. Ellen McEwen, volunteer at the local airfield, acts as the go-between and messenger, after Louisa involves Jane in translating. The planes under Jamie's command seem charmed, as Jamie knows where exactly to go, while other squadrons suffer, and the four are loathe to give up the machine, even after Elisabeth Lind from British Intelligence arrives, even after the Germans start bombing the tiny town…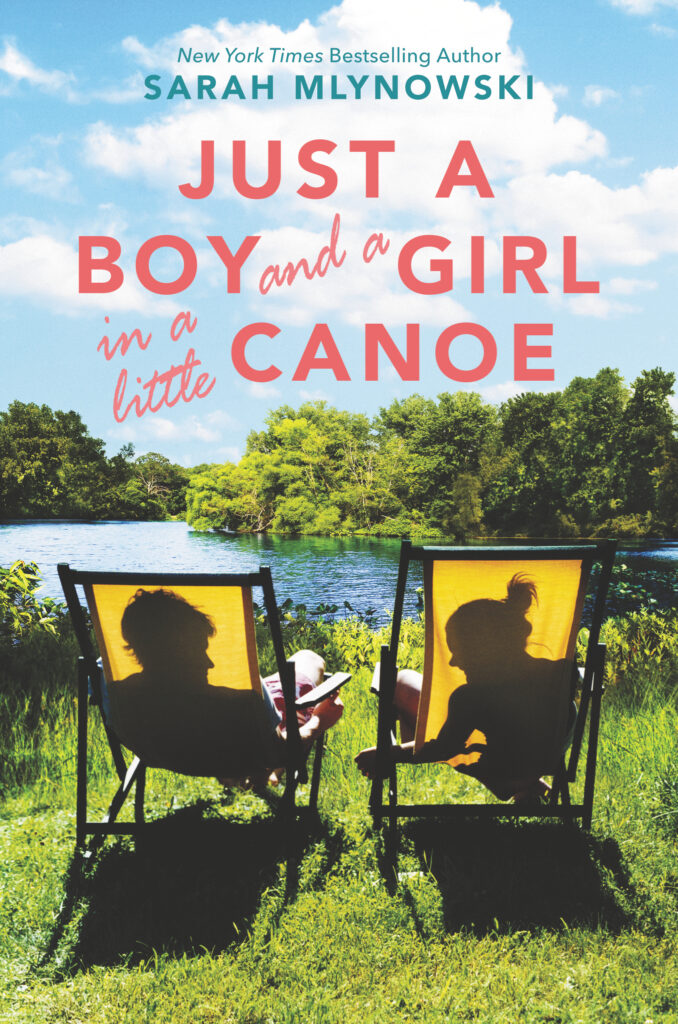 Just a Boy and a Girl in a Little Canoe by Sarah Mlynowski (17th May)
Sam's summer isn't off to a great start. Her boyfriend, Eli, ditched her for a European backpacking trip, and now she's a counselor at Camp Blue Springs: the summer camp her eleven-year-old self swore never to return to. Sam expects the next seven weeks to be a total disaster.
That is, until she meets Gavin, the camp's sailing instructor, who turns her expectations upside down. Gavin may have gotten the job just for his abs. Or that smile. Or the way he fills Sam's free time with thrilling encounters—swimming under a cascade of stars, whispering secrets over s'mores, embarking on one (very precarious) canoe ride after dark.
It's absurd. After all, Sam loves Eli. But one totally absurd, completely off-the-wall summer may be just what Sam needs. And maybe, just maybe, it will teach her something about what she really wants.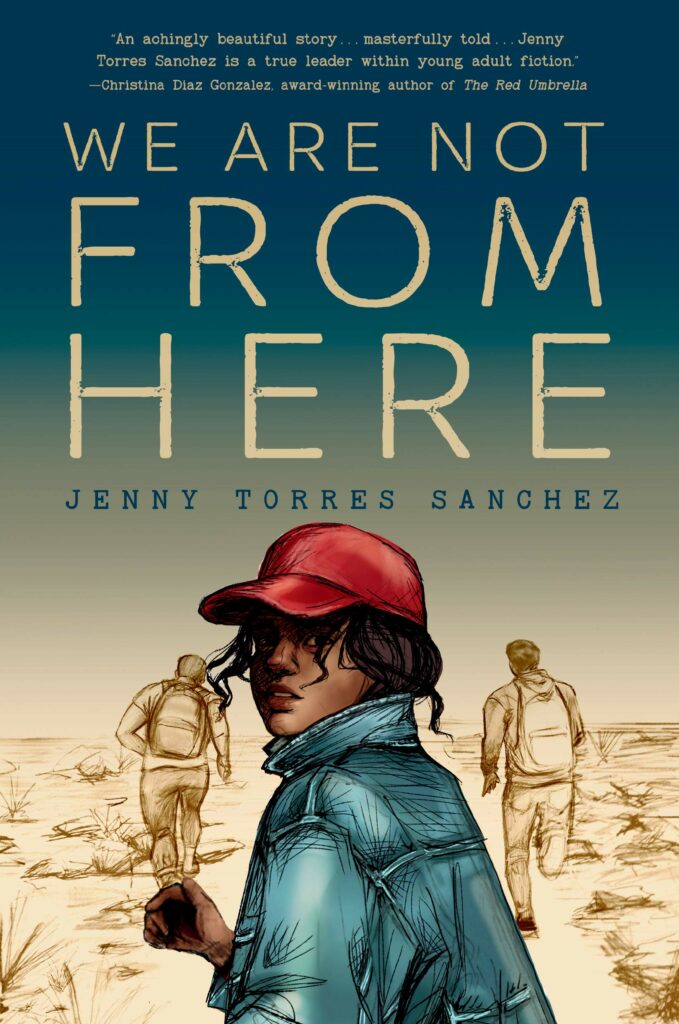 We Are Not From Here by Jenny Torres Sanchez (19th May)
Pulga, Chico, and Pequeña have no false illusions about the town they've grown up in and the dangers that surround them. Though their families–both biological and found–create a warm community for them, threats lurk around every corner. And when those threats become all too real, the three teens know they have no choice but to run: for the border, for the hope of freedom, and for their very lives.
Crossing from Guatemala through Mexico with their eyes on the U.S. border, they follow the route of La Bestia, a system of trains that promise the hope of freedom–if they are lucky enough to survive the harrowing journey. With nothing but the bags on their backs and the desperation that courses through their very veins, Pulga, Chico, and Pequeña know that there's no turning back, dangerous though the road ahead might be.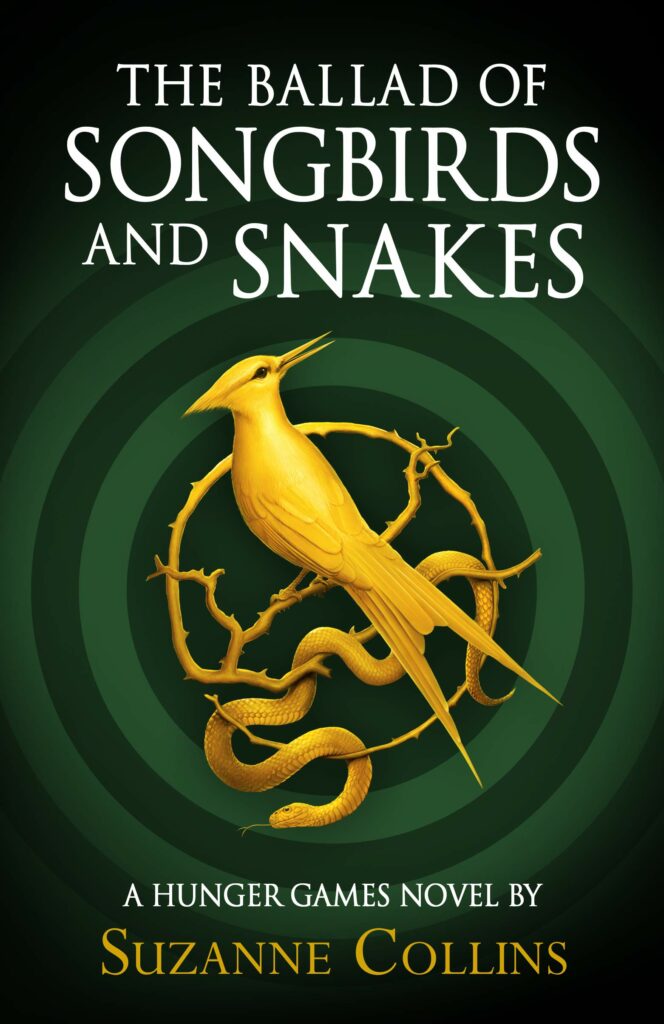 The Ballad of Songbirds and Snakes by Suzanne Collins (19th May)
It is the morning of the reaping that will kick off the 10th annual Hunger Games. In the Capitol, 18-year-old Coriolanus Snow is preparing for his one shot at glory as a mentor in the Games. The once-mighty house of Snow has fallen on hard times, its fate hanging on the slender chance that Coriolanus will be able to out charm, outwit, and outmaneuver his fellow students to mentor the winning tribute.
The odds are against him. He's been given the humiliating assignment of mentoring the female tribute from District 12, the lowest of the low. Their fates are now completely intertwined – every choice Coriolanus makes could lead to favor or failure, triumph or ruin. Inside the arena, it will be a fight to the death. Outside the arena, Coriolanus starts to feel for his doomed tribute… and must weigh his need to follow the rules against his desire to survive no matter what it takes.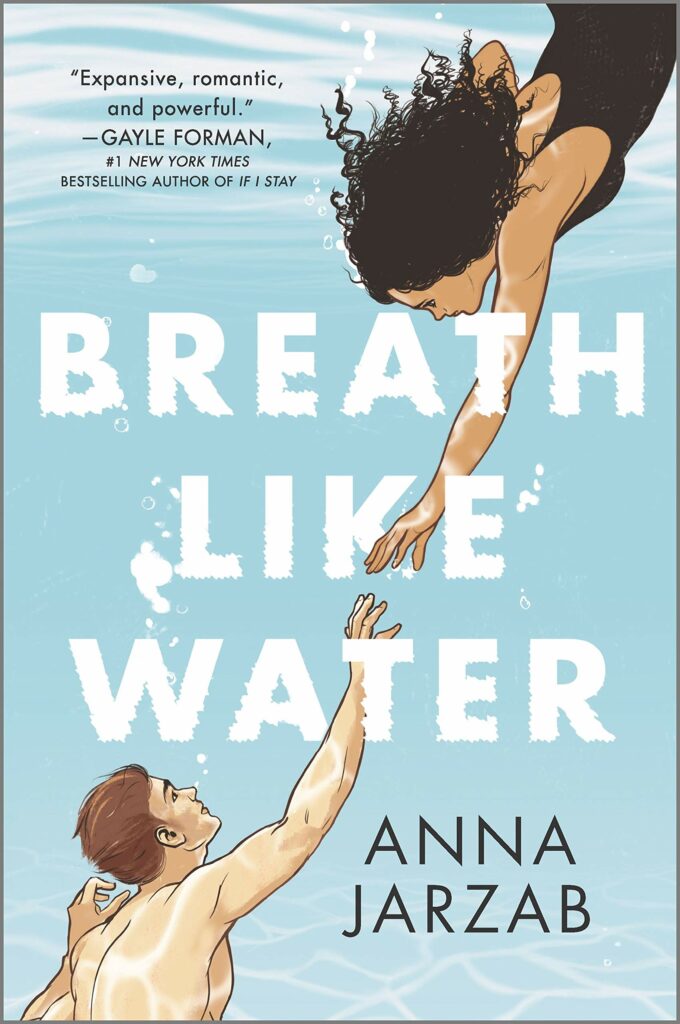 Breath Like Water by Anna Jarzab (19th May)
Susannah Ramos has always loved the water. A swimmer whose early talent made her a world champion, Susannah was poised for greatness in a sport that demands so much of its young. But an inexplicable slowdown has put her dream in jeopardy, and Susannah is fighting to keep her career afloat when two important people enter her life: a new coach with a revolutionary training strategy, and a charming fellow swimmer named Harry Matthews.
As Susannah begins her long and painful climb back to the top, her friendship with Harry blossoms into passionate and supportive love. But Harry is facing challenges of his own, and even as their bond draws them closer together, other forces work to tear them apart. As she struggles to balance her needs with those of the people who matter most to her, Susannah will learn the cost—and the beauty—of trying to achieve something extraordinary.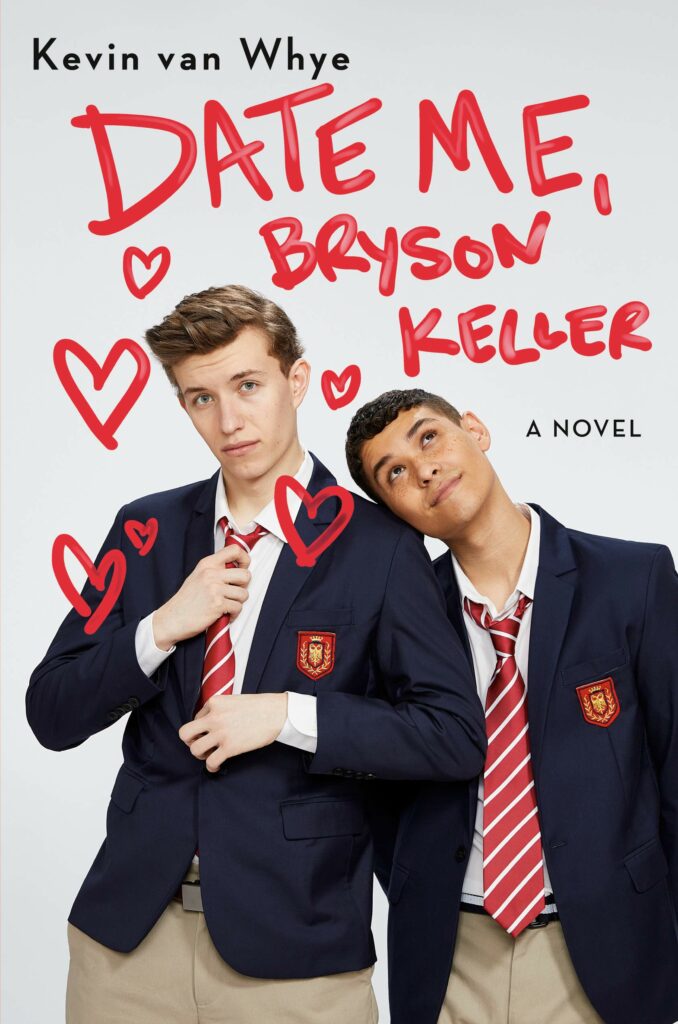 Date Me, Bryson Keller by Kevin van Whye (19th May)
Everyone knows about the dare: Each week, Bryson Keller must date someone new–the first person to ask him out on Monday morning. Few think Bryson can do it. He may be the king of Fairvale Academy, but he's never really dated before.
Until a boy asks him out, and everything changes.
Kai Sheridan didn't expect Bryson to say yes. So when Bryson agrees to secretly go out with him, Kai is thrown for a loop. But as the days go by, he discovers there's more to Bryson beneath the surface, and dating him begins to feel less like an act and more like the real thing. Kai knows how the story of a gay boy liking someone straight ends. With his heart on the line, he's awkwardly trying to navigate senior year at school, at home, and in the closet, all while grappling with the fact that this "relationship" will last only five days. After all, Bryson Keller is popular, good-looking, and straight . . . right?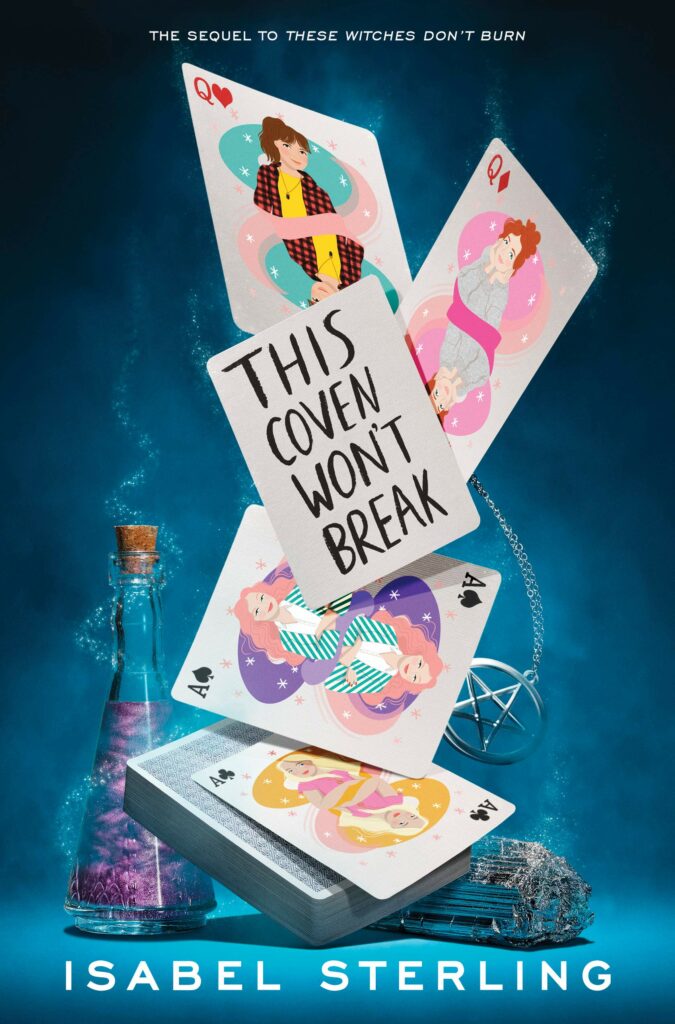 This Coven Won't Break by Isabel Sterling
Hannah Walsh just wants a normal life. It's her senior year, so she should be focusing on classes, hanging out with her best friend, and flirting with her new girlfriend, Morgan. But it turns out surviving a murderous Witch Hunter doesn't exactly qualify as a summer vacation, and now the rest of the Hunters seem more intent on destroying her magic than ever.
When Hannah learns the Hunters have gone nationwide, armed with a serum capable of taking out entire covens at once, she's desperate to help. Now, with witches across the country losing the most important thing they have—their power—Hannah could be their best shot at finally defeating the Hunters. After all, she's one of the only witches to escape a Hunter with her magic intact.
Or so everyone believes. Because as good as she is at faking it, doing even the smallest bit of magic leaves her in agony. The only person who can bring her comfort, who can make her power flourish, is Morgan. But Morgan's magic is on the line, too, and if Hannah can't figure out how to save her—and the rest of the Witches—she'll lose everything she's ever known. And as the Hunters get dangerously close to their final target, will all the Witches in Salem be enough to stop an enemy determined to destroy magic for good?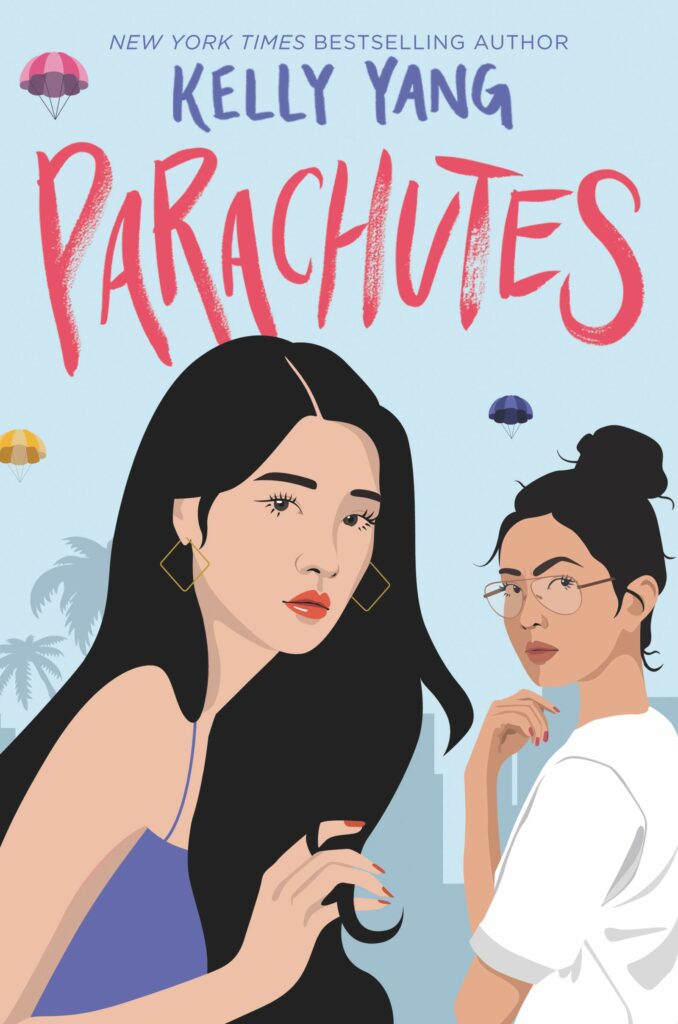 Parachutes by Kelly Yang (26th May)
They're called parachutes: teenagers dropped off to live in private homes and study in the US while their wealthy parents remain in Asia. Claire Wang never thought she'd be one of them, until her parents pluck her from her privileged life in Shanghai and enroll her at a high school in California. Suddenly she finds herself living in a stranger's house, with no one to tell her what to do for the first time in her life. She soon embraces her newfound freedom, especially when the hottest and most eligible parachute, Jay, asks her out.
Dani De La Cruz, Claire's new host sister, couldn't be less thrilled that her mom rented out a room to Claire. An academic and debate-team star, Dani is determined to earn her way into Yale, even if it means competing with privileged kids who are buying their way to the top. When her debate coach starts working with her privately, Dani's game plan veers unexpectedly off course.
Desperately trying to avoid each other under the same roof, Dani and Claire find themselves on a collision course, intertwining in deeper and more complicated ways, as they grapple with life-altering experiences. Award-winning author Kelly Yang weaves together an unforgettable modern immigrant story about love, trauma, family, corruption, and the power of speaking out.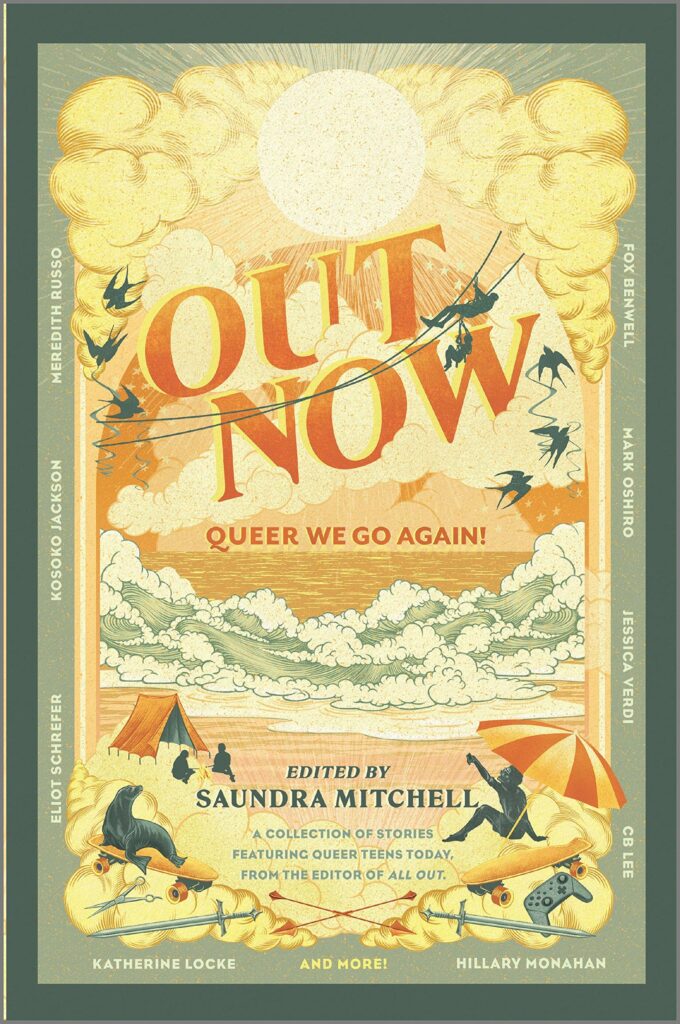 Out Now: Queer We Go Again edited by Saundra Mitchell (26th May)
A follow-up to the critically acclaimed All Out anthology, Out Now features seventeen new short stories from amazing queer YA authors. Vampires crash prom, aliens run from the government, a president's daughter comes into her own, a true romantic tries to soften the heart of a cynical social media influencer, a selkie and the sea call out to a lost soul. Teapots and barbershops, skateboards and VW vans, Street Fighter and Ares's sword: Out Now has a story for every reader and surprises with each turn of the page!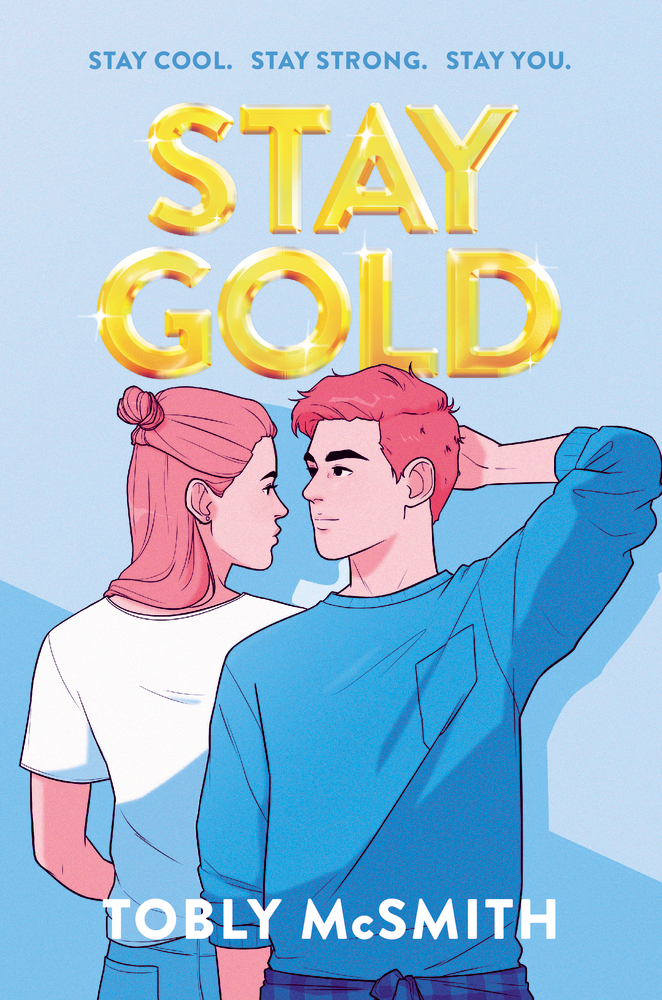 Stay Gold by Tobly McSmith (26th May)
Pony just wants to fly under the radar during senior year. Tired from all the attention he got at his old school after coming out as transgender, he's looking for a fresh start at Hillcrest High. But it's hard to live your best life when the threat of exposure lurks down every hallway and in every bathroom.
Georgia is beginning to think there's more to life than cheerleading. She plans on keeping a low profile until graduation…which is why she promised herself that dating was officially a no-go this year.
Then, on the very first day of school, the new guy and the cheerleader lock eyes. How is Pony supposed to stay stealth when he wants to get close to a girl like Georgia? How is Georgia supposed to keep her promise when sparks start flying with a boy like Pony?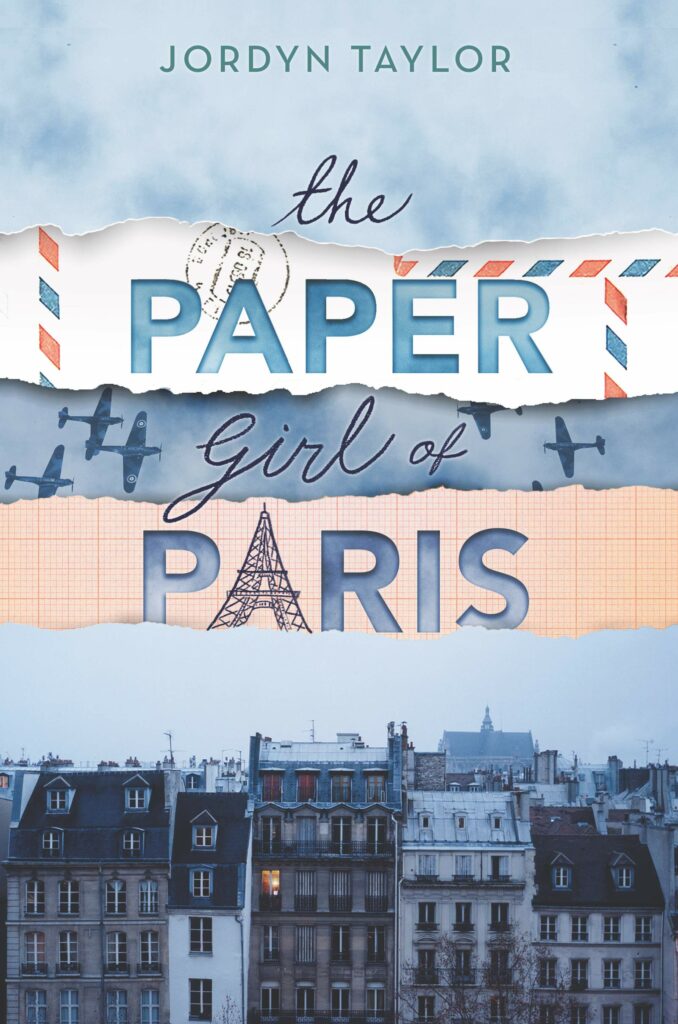 The Paper Girls of Paris by Jordyn Taylor (26th May)
Now:
Sixteen-year-old Alice is spending the summer in Paris, but she isn't there for pastries and walks along the Seine. When her grandmother passed away two months ago, she left Alice an apartment in France that no one knew existed. An apartment that has been locked for more than seventy years.
Alice is determined to find out why the apartment was abandoned and why her grandmother never once mentioned the family she left behind when she moved to America after World War II. With the help of Paul, a charming Parisian student, she sets out to uncover the truth. However, the more time she spends digging through the mysteries of the past, the more she realizes there are secrets in the present that her family is still refusing to talk about.
Then:
Sixteen-year-old Adalyn doesn't recognize Paris anymore. Everywhere she looks, there are Nazis, and every day brings a new horror of life under the Occupation. When she meets Luc, the dashing and enigmatic leader of a resistance group, Adalyn feels she finally has a chance to fight back. But keeping up the appearance of being a much-admired socialite while working to undermine the Nazis is more complicated than she could have imagined. As the war goes on, Adalyn finds herself having to make more and more compromises—to her safety, to her reputation, and to her relationships with the people she loves the most.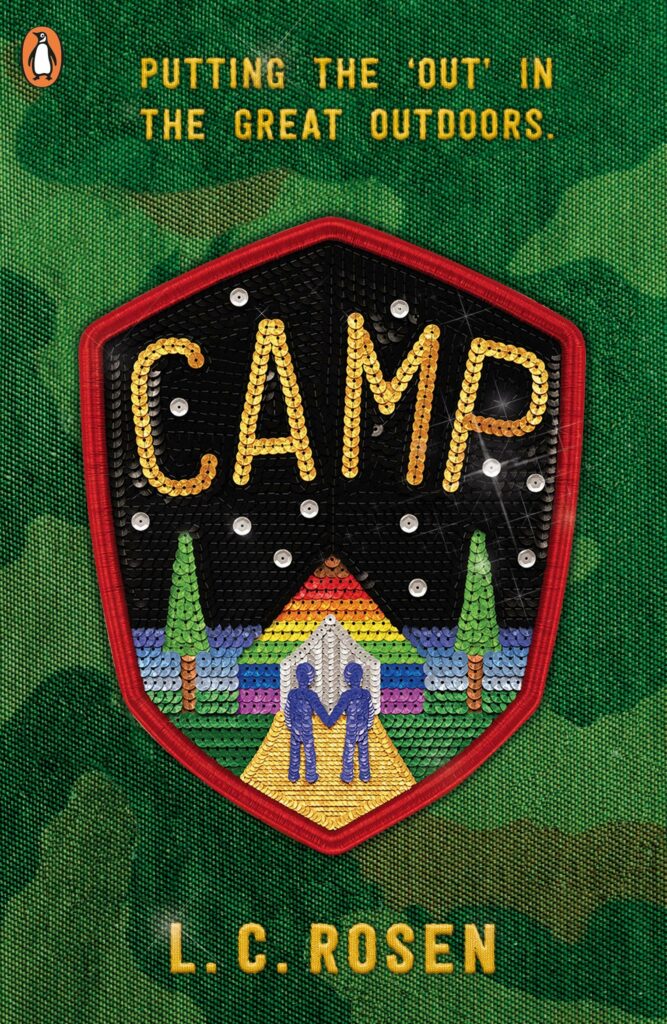 Camp by L.C. Rosen (26th May)
Sixteen-year-old Randy Kapplehoff loves spending the summer at Camp Outland, a camp for queer teens. It's where he met his best friends. It's where he takes to the stage in the big musical. And it's where he fell for Hudson Aaronson-Lim – who's only into straight-acting guys and barely knows not-at-all-straight-acting Randy even exists.
This year, though, it's going to be different. Randy has reinvented himself as 'Del' – buff, masculine, and on the market. Even if it means giving up show tunes, nail polish, and his unicorn bedsheets, he's determined to get Hudson to fall for him.
But as he and Hudson grow closer, Randy has to ask himself how much is he willing to change for love. And is it really love anyway, if Hudson doesn't know who he truly is?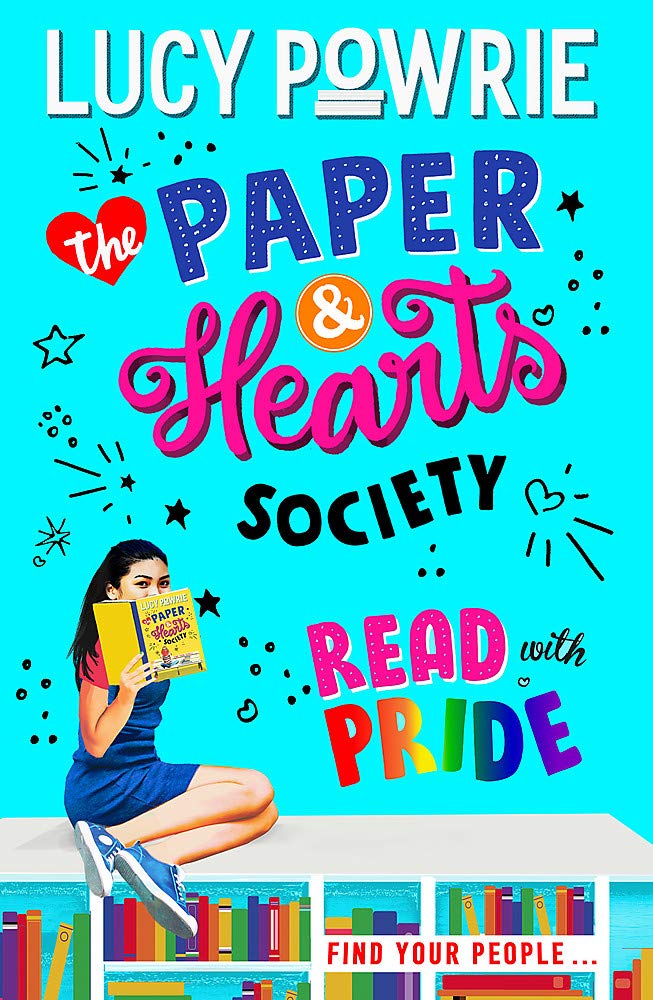 Read With Pride by Lucy Powrie (28th May)
Olivia Santos is excited for her last year at secondary school. But when a parent complains about LGBTQ+ content in one of the books, the library implements a new policy for withdrawing books. Olivia is distraught – she's demisexual and knows how important it is for all readers to see themselves represented.
Luckily, she's the mastermind behind The Paper & Hearts Society book club, and she knows exactly what to do: start a new club, find ways of evading the system, and change the policy for good!
With two book clubs to run, exams to prepare for, and a girlfriend, just how long will it be before Olivia burns out? After all, creating a book club and trying to get the #ReadWithPride hashtag to get noticed is going to take a lot of energy.
Sometimes, when you're in too deep, it's up to your friends to look out for you…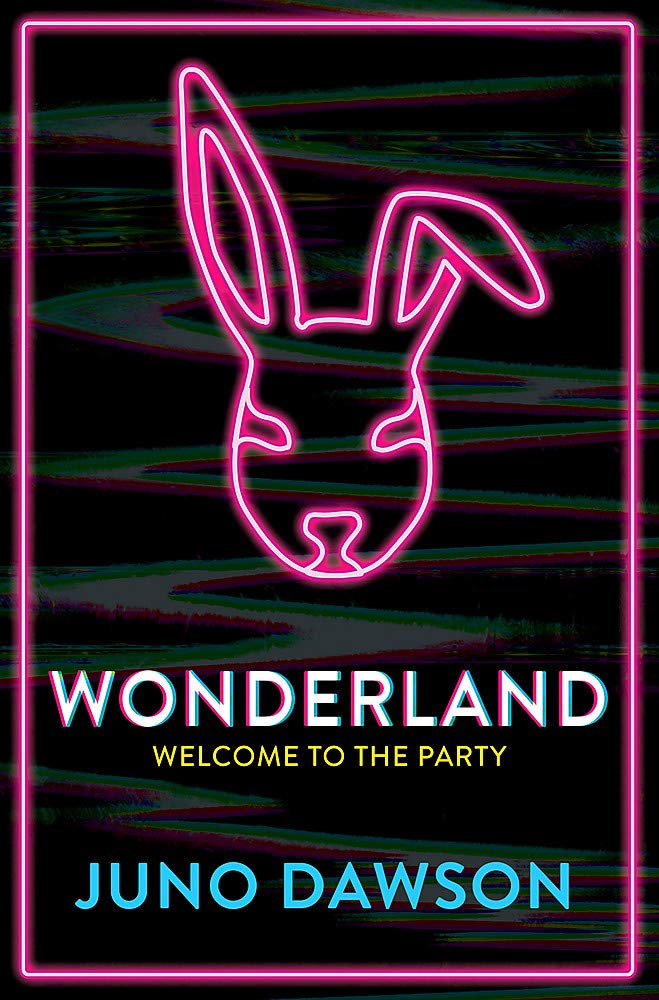 Wonderland by Juno Dawson (28th May)
Alice lives in a world of stifling privilege and luxury – but none of it means anything when your own head plays tricks on your reality. When her troubled friend Bunny goes missing, Alice becomes obsessed with finding her. On the trail of her last movements, Alice discovers a mysterious invitation to 'Wonderland': the party to end all parties – three days of hedonistic excess to which only the elite are welcome.
Will she find Bunny there? Or is this really a case of finding herself? Because Alice has secrets of her own, and ruthless socialite queen Paisley Hart is determined to uncover them, whatever it takes.
Alice is all alone, miles from home and without her essential medication. She can trust no-one, least of all herself, and now she has a new enemy who wants her head…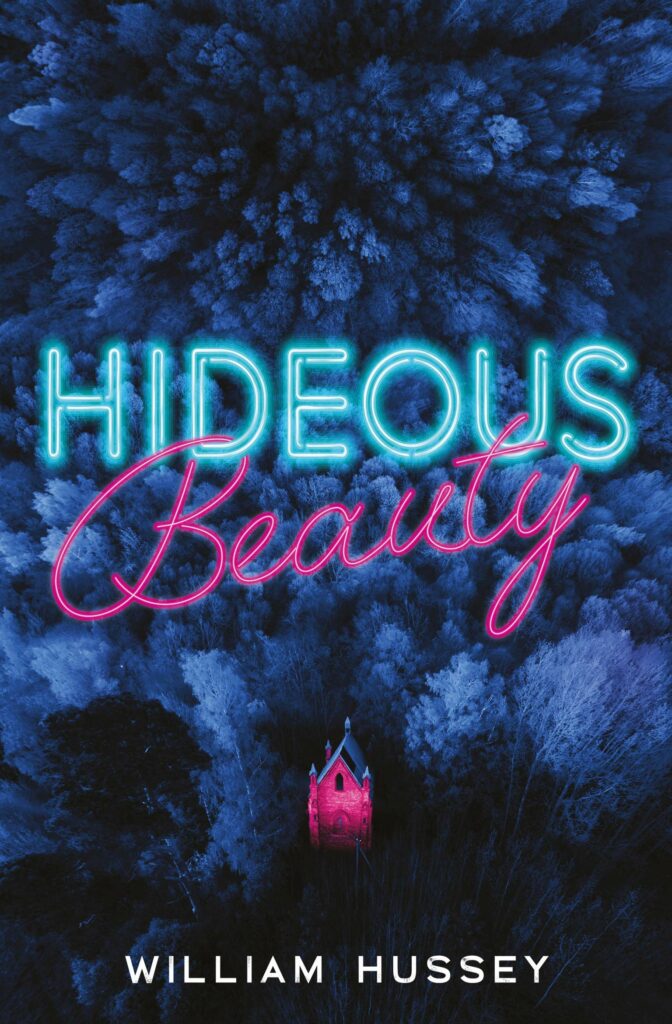 Hideous Beauty by William Hussey (28th May)
When Dylan and Ellis's secret relationship is exposed on social media, Dylan is forced to come out. To Dylan's surprise they are met with support and congratulations, and an amazing reception at their highschool dance. Perhaps people aren't as narrow-minded as he thought?
But Dylan's happiness is short-lived. Ellis suddenly becomes angry, withdrawn, and as they drive home from the dance, he loses control of the car, sending it plunging into Hunter's Lake. Barely conscious, Dylan is pulled free of the wreck, while Ellis is left to drown.
Grief-stricken, Dylan vows to discover what happened to Ellis that night and piece together the last months of his boyfriend's life – and realises just how little he knew about the boy he loved.