20+ exciting new YA releases for August 2021
Prepare your summer TBR because August has arrived with these incredible YA releases
From pop stars to book-bound demons to accidental resurrections, these 20+ August YA releases have it all and more…
---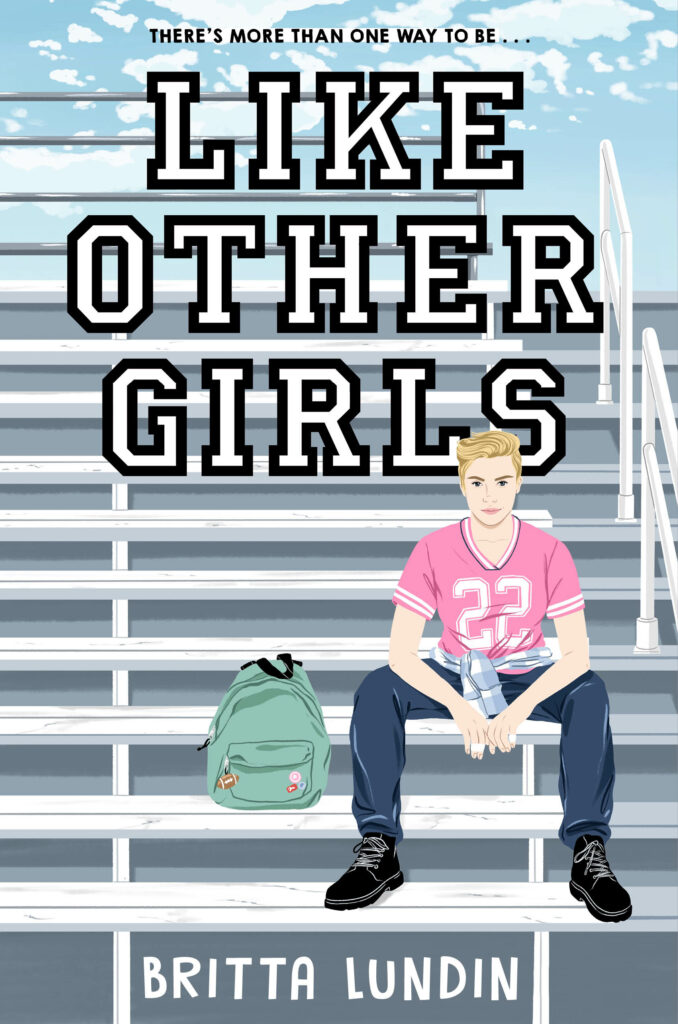 Like Other Girls by Britta Lundin (3rd August)
After getting kicked off the basketball team for a fight that was absolutely totally not her fault (okay maybe a little her fault), Mara is dying to find a new sport to play to prove to her coach that she can be a team player. A lifelong football fan, Mara decides to hit the gridiron with her brother, Noah, and best friend, Quinn-and she turns out to be a natural. But joining the team sets off a chain of events in her small Oregon town-and within her family-that she never could have predicted.
Inspired by what they see as Mara's political statement, four other girls join the team. Now Mara's lumped in as one of the girls-one of the girls who can't throw, can't kick, and doesn't know a fullback from a linebacker. Complicating matters is the fact that Valentina, Mara's crush, is one of the new players, as is Carly, Mara's nemesis-the girl Mara fought with when she was kicked off the basketball team. What results is a coming-of-age story that is at once tear-jerking and funny, thought-provoking and real, as Mara's preconceived notions about gender, sports, sexuality, and friendship are turned upside down.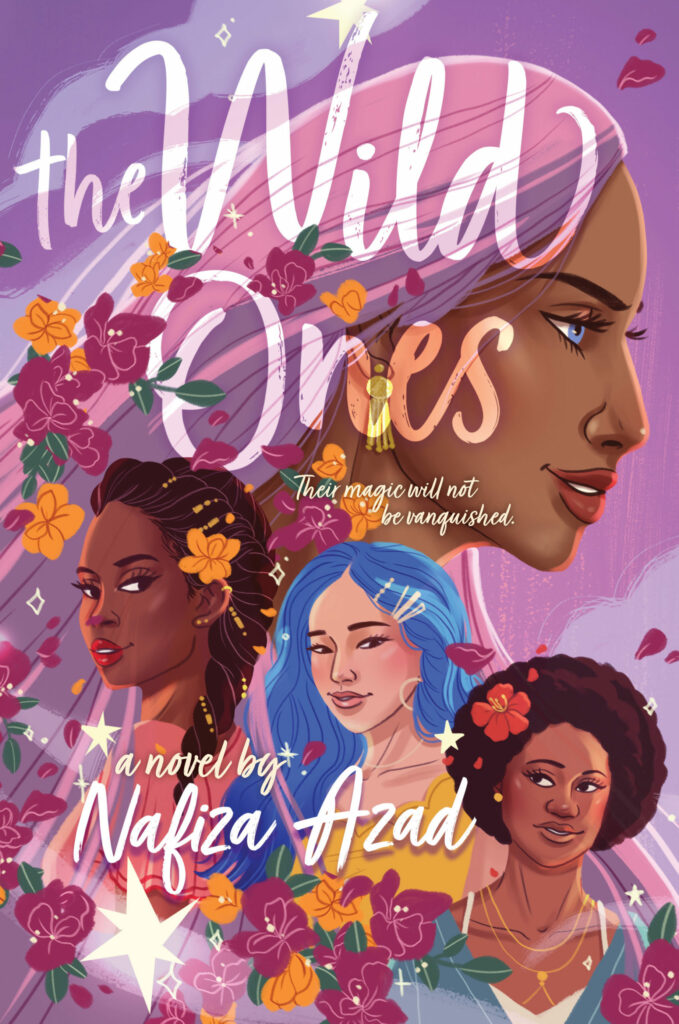 The Wild Ones by Nafiza Azad (3rd August)
Meet the Wild Ones: girls who have been hurt, abandoned, and betrayed all their lives. It all began with Paheli, who was once betrayed by her mother and sold to a man in exchange for a favor. When Paheli escapes, she runs headlong into a boy with stars in his eyes. This boy, as battered as she is, tosses Paheli a box of stars before disappearing.
With the stars, Paheli gains access to the Between, a place of pure magic and mystery. Now, Paheli collects girls like herself and these Wild Ones use their magic to travel the world, helping the hopeless and saving others from the fates they suffered.
Then Paheli and the Wild Ones learn that the boy who gave them the stars, Taraana, is in danger. He's on the run from powerful forces within the world of magic. But if Taraana is no longer safe and free, neither are the Wild Ones. And that…is a fate the Wild Ones refuse to accept. Ever again.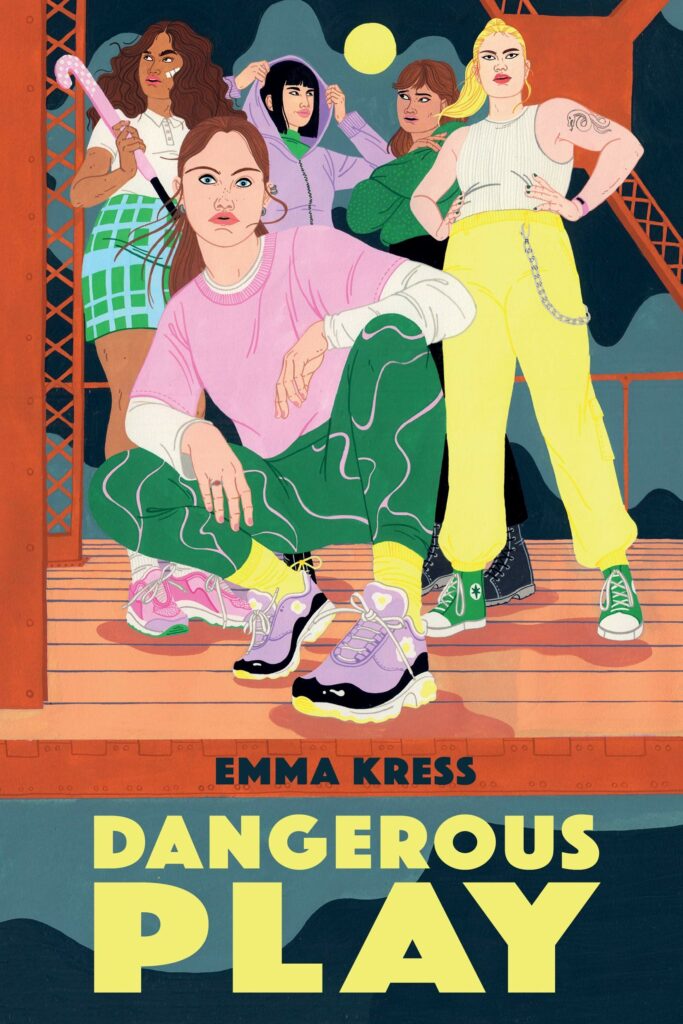 Dangerous Play by Emma Kress (3rd August)
Zoe Alamandar has one goal: win the State Field Hockey Championships and earn a scholarship that will get her the hell out of Central New York. She and her co-captain Ava Cervantes have assembled a fierce team of dedicated girls who will work hard and play by the rules.
But after Zoe is sexually assaulted at a party, she finds a new goal: make sure no girl feels unsafe again. Zoe and her teammates decide to stop playing by the rules and take justice into their own hands. Soon, their suburban town has a team of superheroes meting out punishments, but one night of vigilantism may cost Zoe her team, the championship, her scholarship, and her future.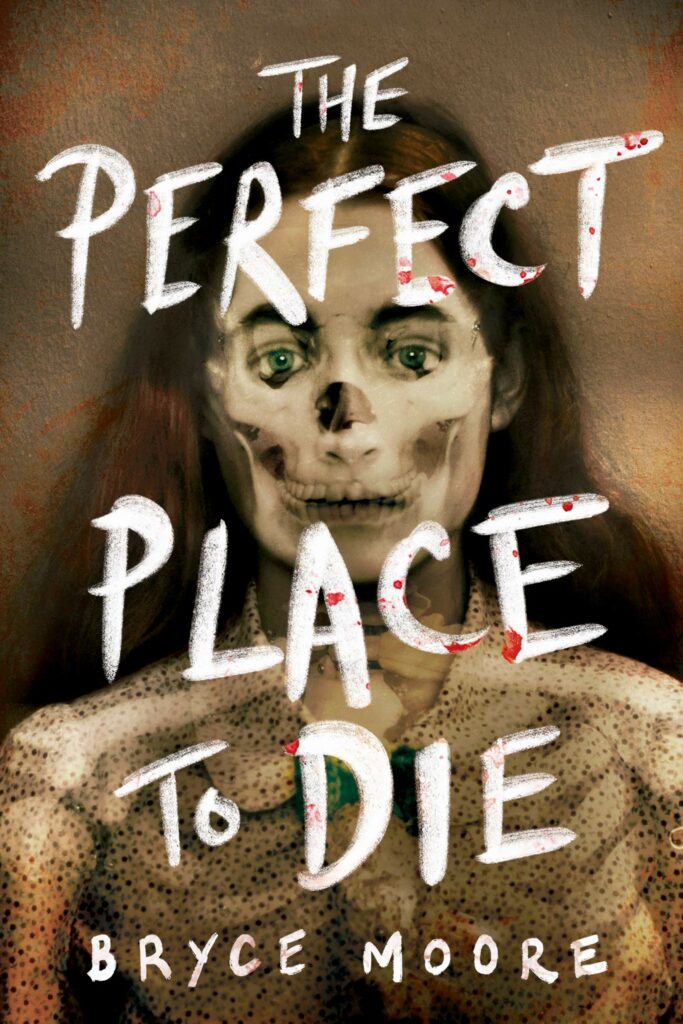 The Perfect Place to Die by Bryce Moore (3rd August)
Zuretta never thought she'd encounter a monster—one of the world's most notorious serial killers. She had resigned herself to a quiet life in Utah. But when her younger sister, Ruby, travels to Chicago during the World's Fair, and disappears, Zuretta leaves home to find her.
But 1890s Chicago is more dangerous and chaotic than she imagined. She doesn't know where to start until she learns of her sister's last place of employment…a mysterious hotel known as The Castle.
Zuretta takes a job there hoping to learn more. And before long she realizes the hotel isn't what it seems. Women disappear at an alarming rate, she hears crying from the walls, and terrifying whispers follow her at night. In the end, she finds herself up against one of the most infamous mass murderers in American history—and his custom-built death trap.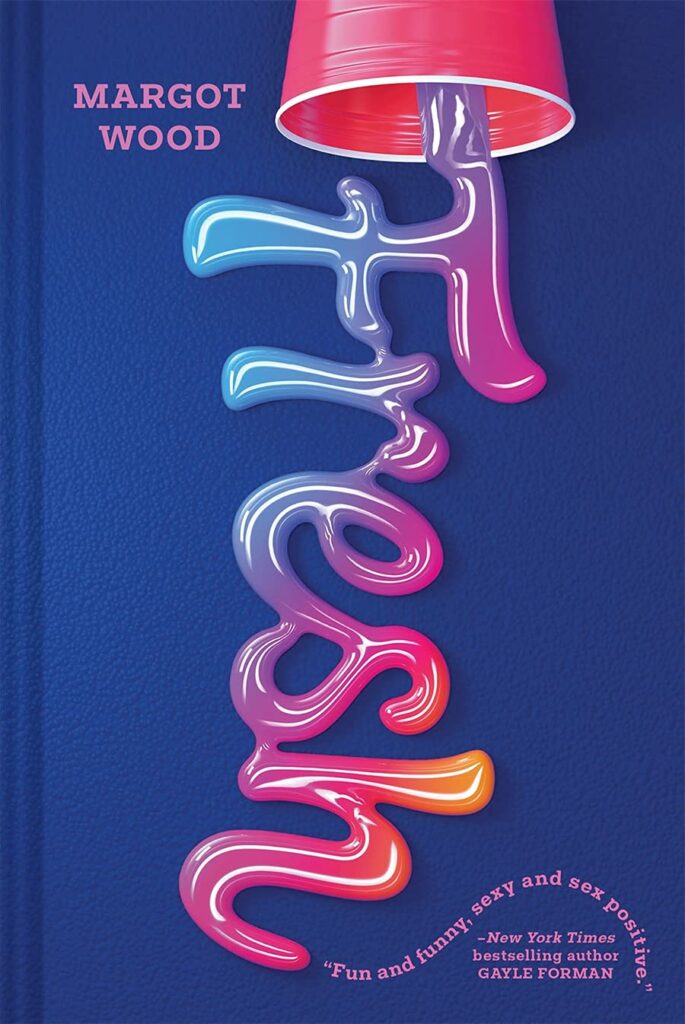 Fresh by Margot Wood (3rd August)
Some students enter their freshman year of college knowing exactly what they want to do with their lives. Elliot McHugh is not one of those people. But picking a major is the last thing on Elliot's mind when she's too busy experiencing all that college has to offer—from dancing all night at off-campus parties, to testing her RA Rose's patience, to making new friends, to having the best sex one can have on a twin-sized dorm room bed. But she may not be ready for the fallout when reality hits. When the sex she's having isn't that great. When finals creep up and smack her right in the face. Or when her roommate's boyfriend turns out to be the biggest a-hole. Elliot may make epic mistakes, but if she's honest with herself (and with you, dear reader), she may just find the person she wants to be. And maybe even fall in love in the process . . . Well, maybe.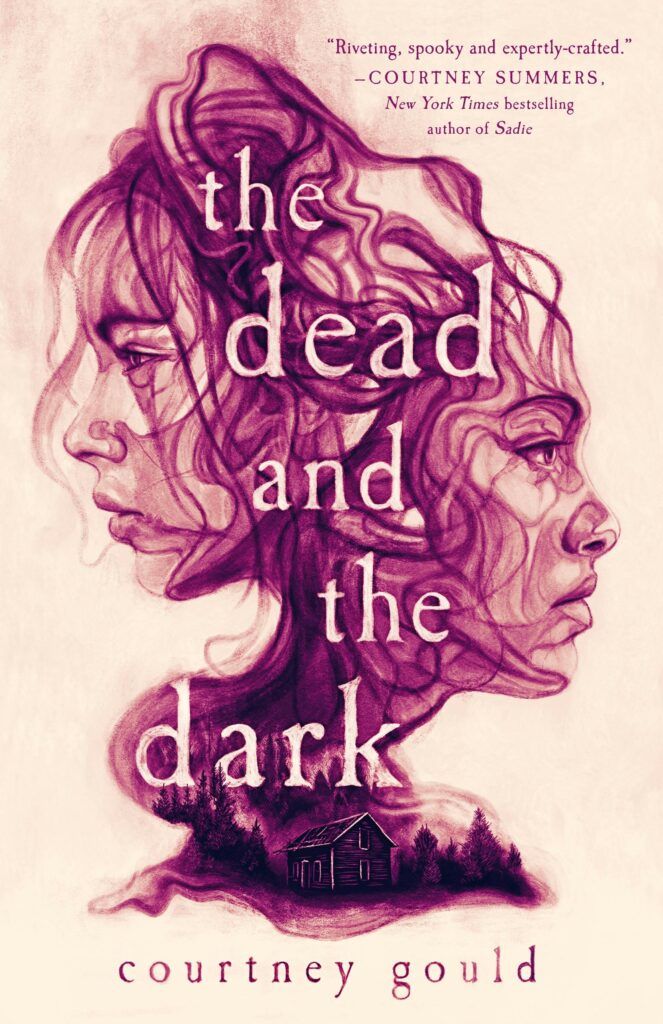 The Dead and the Dark by Courtney Gould (3rd August)
Something is wrong in Snakebite, Oregon. Teenagers are disappearing, some turning up dead, the weather isn't normal, and all fingers seem to point to TV's most popular ghost hunters who have just returned to town. Logan Ortiz-Woodley, daughter of TV's ParaSpectors, has never been to Snakebite before, but the moment she and her dads arrive, she starts to get the feeling that there's more secrets buried here than they originally let on.
Ashley Barton's boyfriend was the first teen to go missing, and she's felt his presence ever since. But now that the Ortiz-Woodleys are in town, his ghost is following her and the only person Ashley can trust is the mysterious Logan. When Ashley and Logan team up to figure out who—or what—is haunting Snakebite, their investigation reveals truths about the town, their families, and themselves that neither of them are ready for. As the danger intensifies, they realize that their growing feelings for each other could be a light in the darkness.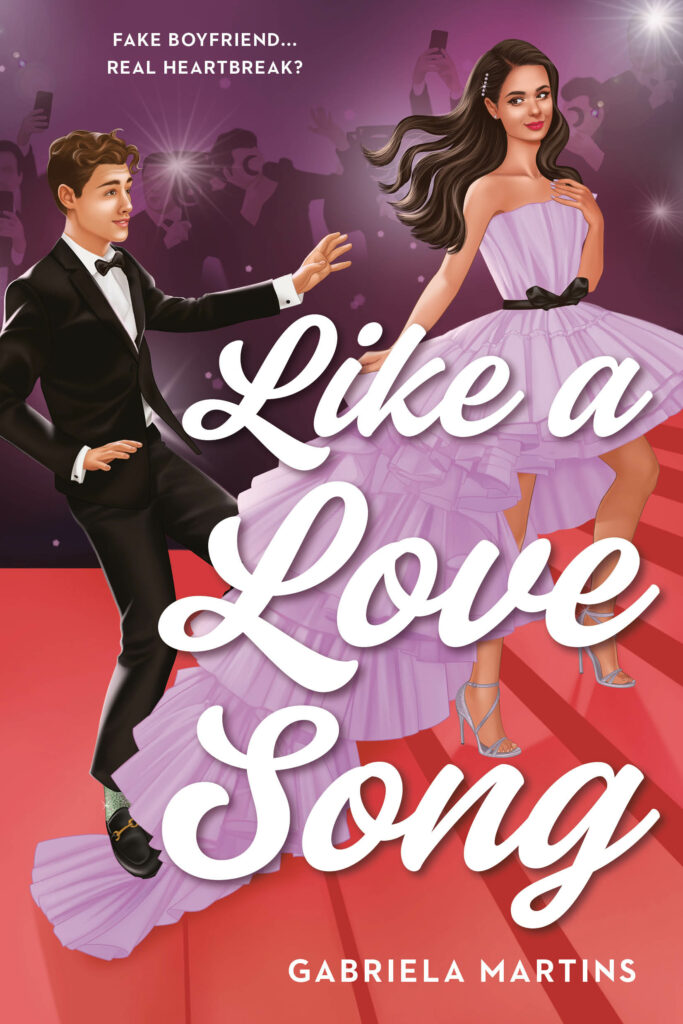 Like A Love Song by Gabriela Martins (3rd August)
Natalie is living her dream: topping the charts and setting records as a Brazilian pop star…until she's dumped spectacularly on live television. Not only is it humiliating—it could end her career.
Her PR team's desperate plan? A gorgeous yet oh-so-fake boyfriend. Nati reluctantly agrees, but William is not what she expected. She was hoping for a fierce bad boy—not a soft-hearted British indie film star. While she fights her way back to the top with a sweet and surprisingly swoon-worthy boy on her arm, she starts to fall for William—and realizes that maybe she's the biggest fake of them all. Can she reclaim her voice and her heart?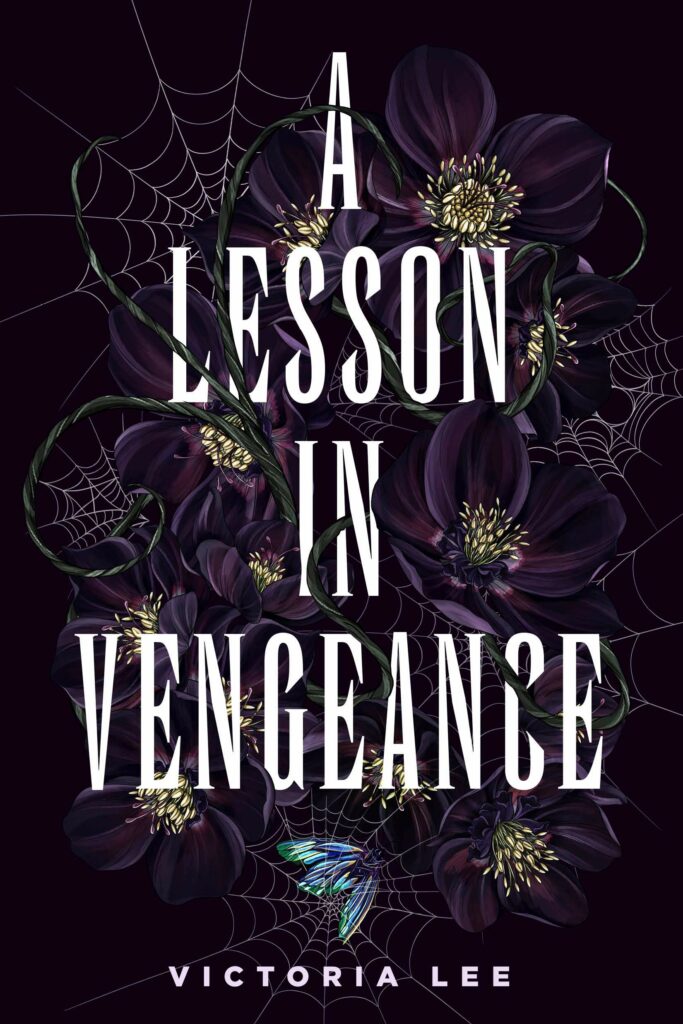 A Lesson in Vengeance by Victoria Lee (3rd August)
Felicity Morrow is back at Dalloway School.
Perched in the Catskill mountains, the centuries-old, ivy-covered campus was home until the tragic death of her girlfriend. Now, after a year away, she's returned to graduate. She even has her old room in Godwin House, the exclusive dormitory rumored to be haunted by the spirits of five Dalloway students—girls some say were witches. The Dalloway Five all died mysteriously, one after another, right on Godwin grounds.
Witchcraft is woven into Dalloway's history. The school doesn't talk about it, but the students do. In secret rooms and shadowy corners, girls convene. And before her girlfriend died, Felicity was drawn to the dark. She's determined to leave that behind her now; all Felicity wants is to focus on her senior thesis and graduate. But it's hard when Dalloway's occult history is everywhere. And when the new girl won't let her forget.
It's Ellis Haley's first year at Dalloway, and she's already amassed a loyal following. A prodigy novelist at seventeen, Ellis is a so-called "method writer." She's eccentric and brilliant, and Felicity can't shake the pull she feels to her. So when Ellis asks Felicity for help researching the Dalloway Five for her second book, Felicity can't say no. Given her history with the arcane, Felicity is the perfect resource.
And when history begins to repeat itself, Felicity will have to face the darkness in Dalloway–and in herself.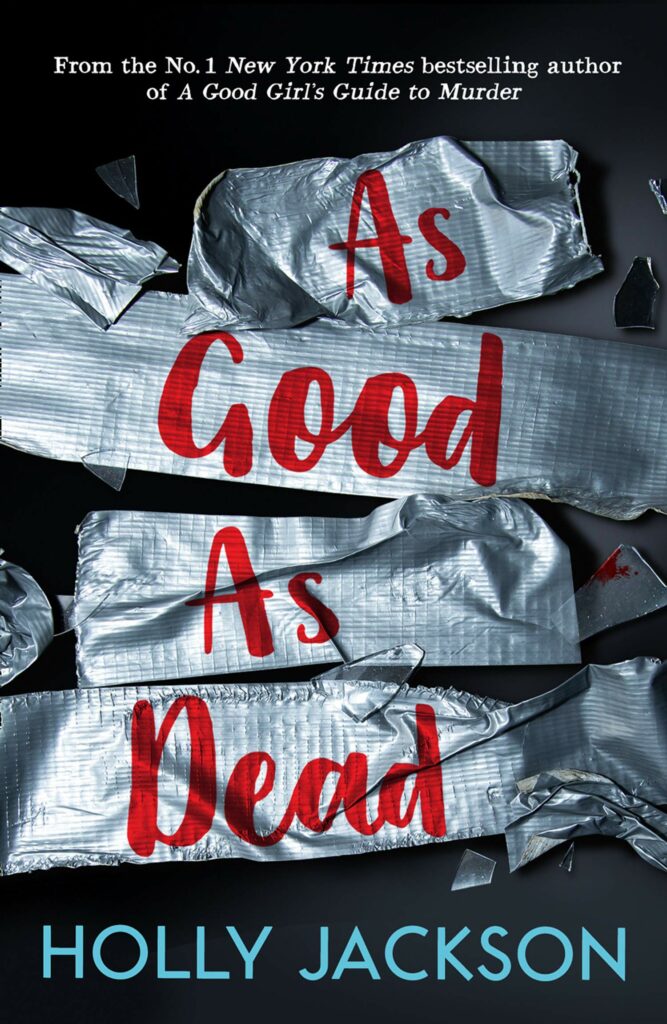 As Good As Dead by Holly Jackson (5th August)
Pip Fitz-Amobi is haunted by the way her last investigation ended. Soon she'll be leaving for Cambridge University but then another case finds her . . . and this time it's all about Pip.
Pip is used to online death threats, but there's one that catches her eye, someone who keeps asking: who will look for you when you're the one who disappears? And it's not just online. Pip has a stalker who knows where she lives. The police refuse to act and then Pip finds connections between her stalker and a local serial killer. The killer has been in prison for six years, but Pip suspects that the wrong man is behind bars. As the deadly game plays out, Pip realises that everything in Little Kilton is finally coming full circle. If Pip doesn't find the answers, this time she will be the one who disappears . . .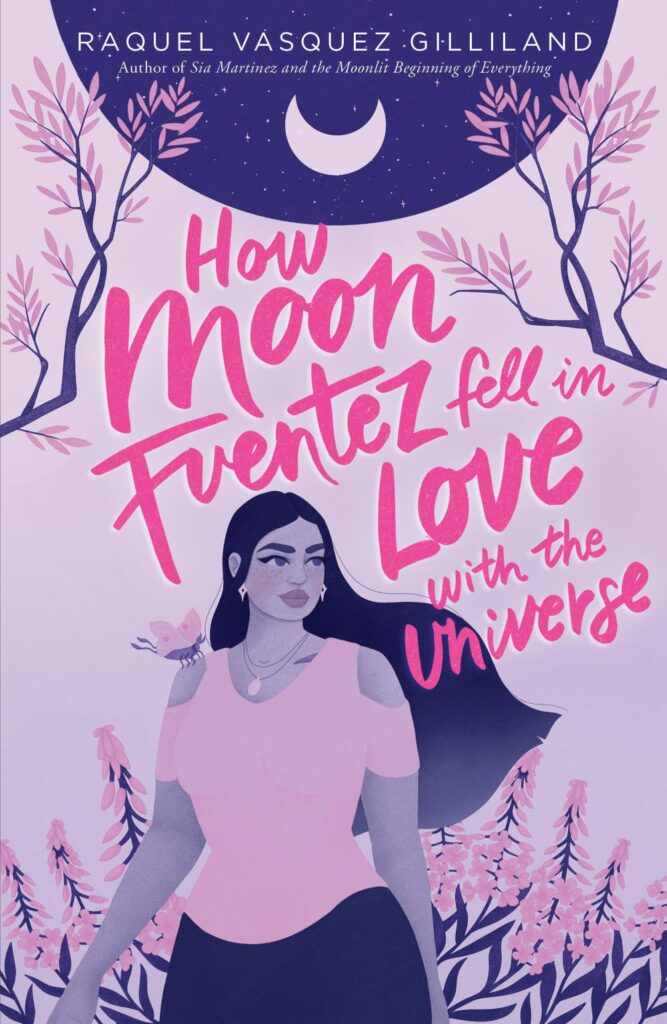 How Moon Fuentez Fell in Love With the Universe by Raquel Vasquez Gilliland (10th August)
When her twin sister reaches social media stardom, Moon Fuentez accepts her fate as the ugly, unwanted sister hidden in the background, destined to be nothing more than her sister's camerawoman. But this summer, Moon also takes a job as the "merch girl" on a tour bus full of beautiful influencers and her fate begins to shift in the best way possible.
Most notable is her bunkmate and new nemesis, Santiago Phillips, who is grumpy, combative, and also the hottest guy Moon has ever seen.
Moon is certain she hates Santiago and that he hates her back. But as chance and destiny (and maybe, probably, close proximity) bring the two of them in each other's perpetual paths, Moon starts to wonder if that's really true. She even starts to question her destiny as the unnoticed, unloved wallflower she always thought she was.
Could this summer change Moon's life as she knows it?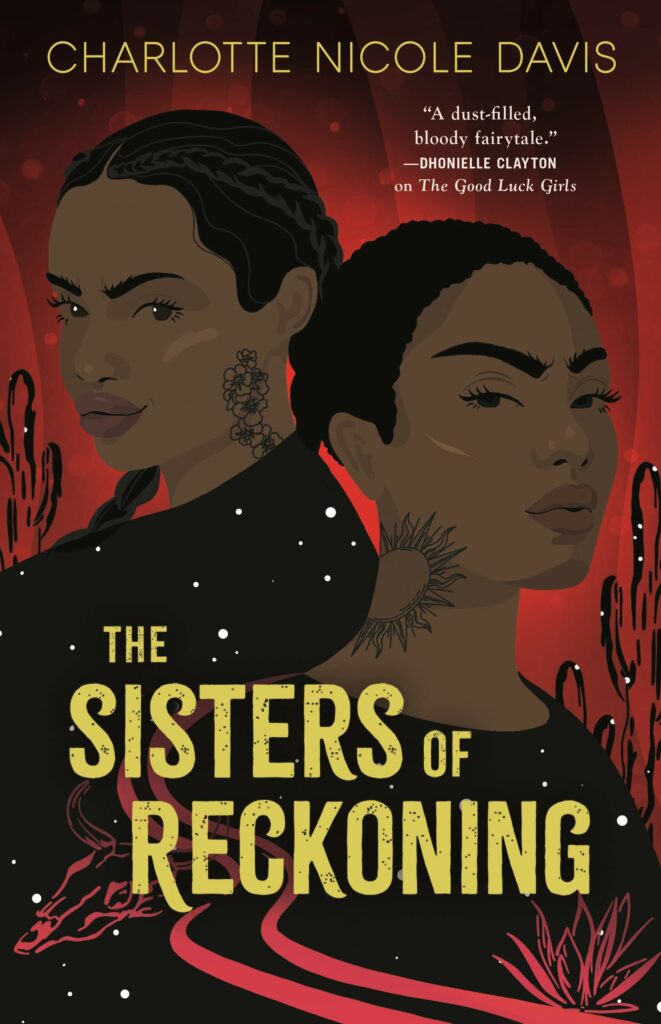 The Sisters of Reckoning by Charlotte Nicole Davis (10th August)
The Good Luck Girls are free. Aster's sister and friends have new lives across the border in Ferron, while Aster remains in Arketta, helping more girls escape. But news of a new welcome house opening fills Aster with a need to do more than just help individual girls. And an unexpected reunion gives her an idea of how to do it. From there, grows a wildly ambitious plan to free all dustbloods, who live as prisoners to Arketta's landmasters and debt slavery.
When Clementine and the others return from Ferron, they become the heart of a vibrant group of fearless fighters, working to unite the various underclasses and convince them to join in the fight. Along the way, friendships will be forged, lives will be lost, and love will take root even in the harshest of circumstances, between the most unexpected of lovers.
But will Arketta's dustbloods finally come into power and freedom, or will the resistance just open them up to a new sort of danger?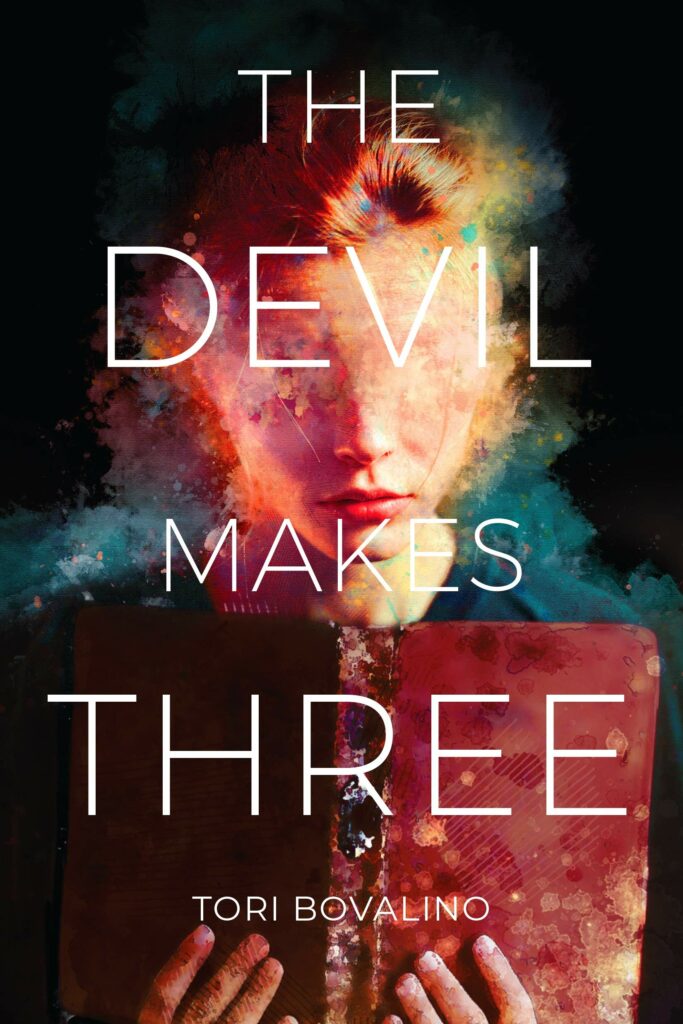 The Devil Makes Three by Tori Bovalino (10th August)
Tess Matheson only wants three things: time to practice her cello, for her sister to be happy, and for everyone else to leave her alone.
Instead, Tess finds herself working all summer at her boarding school library, shelving books and dealing with the intolerable patrons. The worst of them is Eliot Birch: snide, privileged, and constantly requesting forbidden grimoires. After a bargain with Eliot leads to the discovery of an ancient book in the library's grimoire collection, the pair accidentally unleash a book-bound demon.
The demon will stop at nothing to stay free, manipulating ink to threaten those Tess loves and dismantling Eliot's strange magic. Tess is plagued by terrible dreams of the devil and haunting memories of a boy who wears Eliot's face. All she knows is to stay free, the demon needs her… and he'll have her, dead or alive.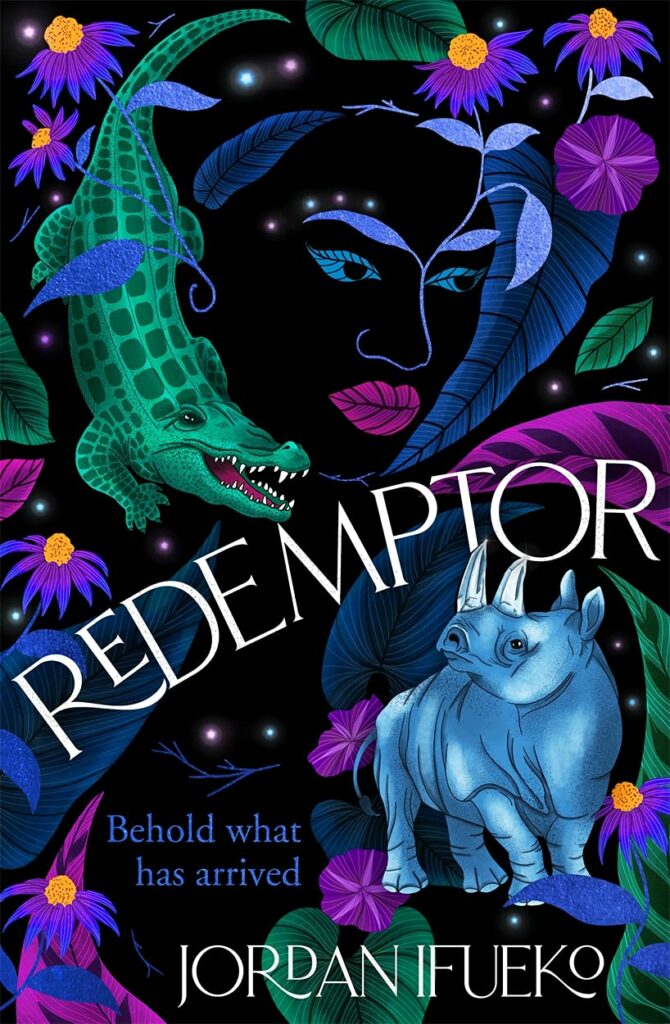 Redemptor by Jordan Ifueko (17th August)
For the first time, an Empress Redemptor sits on Aritsar's throne. To appease the sinister spirits of the dead, Tarisai must now anoint a council of her own, coming into her full power as a Raybearer. She must then descend into the Underworld, a sacrifice to end all future atrocities.
Tarisai is determined to survive. Or at least, that's what she tells her increasingly distant circle of friends. Months into her shaky reign as empress, child spirits haunt her, demanding that she pay for past sins of the empire.
With the lives of her loved ones on the line, assassination attempts from unknown quarters, and a handsome new stranger she can't quite trust . . . Tarisai fears the pressure may consume her. But in this finale to the Raybearer duology, Tarisai must learn whether to die for justice . . . or to live for it.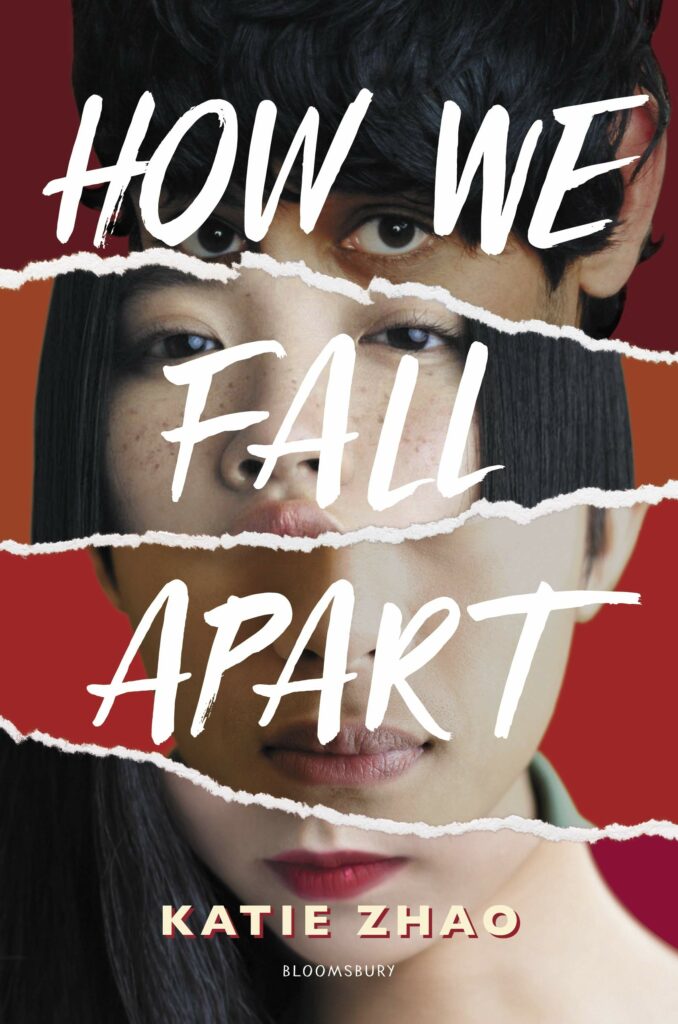 How We Fell Apart by Katie Zhao (17th August)
Nancy Luo is shocked when her former best friend, Jamie Ruan, top ranked junior at Sinclair Prep, goes missing, and then is found dead. Nancy is even more shocked when word starts to spread that she and her friends–Krystal, Akil, and Alexander–are the prime suspects, thanks to "The Proctor," someone anonymously incriminating them via the school's social media app.
They all used to be Jamie's closest friends, and she knew each of their deepest, darkest secrets. Now, somehow The Proctor knows them, too. The four must uncover the true killer before The Proctor exposes more than they can bear and costs them more than they can afford, like Nancy's full scholarship. Soon, Nancy suspects that her friends may be keeping secrets from her, too.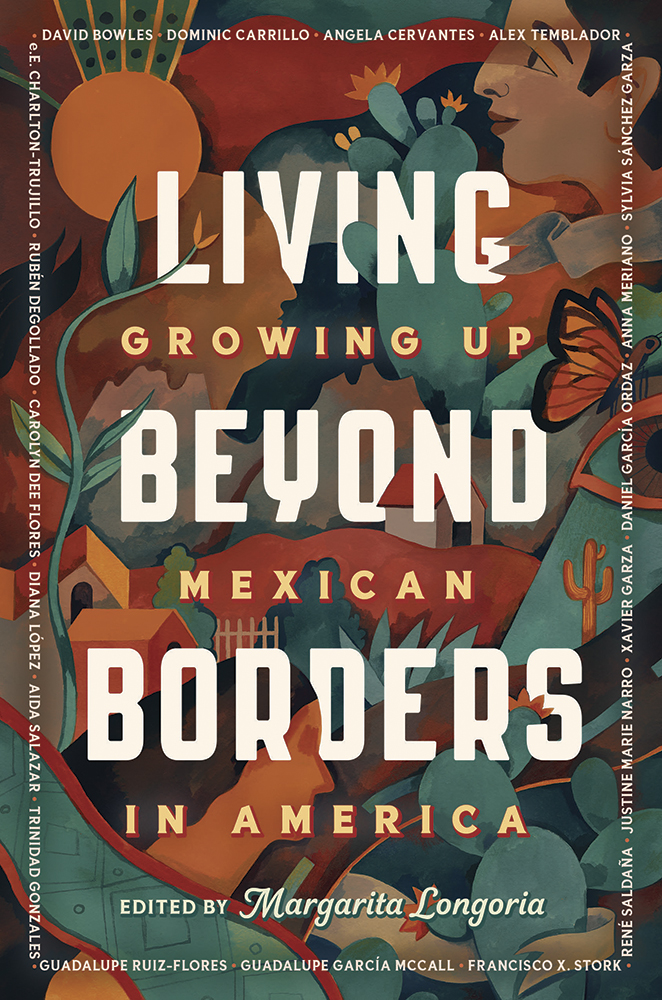 Living Beyond Boarders edited by Margarita Longoria (17th August)
Twenty stand-alone short stories, essays, poems, and more from celebrated and award-winning authors make up this YA anthology that explores the Mexican American experience. With works by Francisco X. Stork, Guadalupe Garcia McCall, David Bowles, Rubén Degollado, e.E. Charlton-Trujillo, Diana López, Xavier Garza, Trinidad Gonzales, Alex Temblador, Aida Salazar, Lupe Ruiz-Flores, Sylvia Sanchez Garza, Dominic Carrillo, Angela Cervantes, Carolyn Dee Flores, René Saldaña Jr., Laura Perez, Justine Narro, Daniel García Ordáz, and Anna Meriano.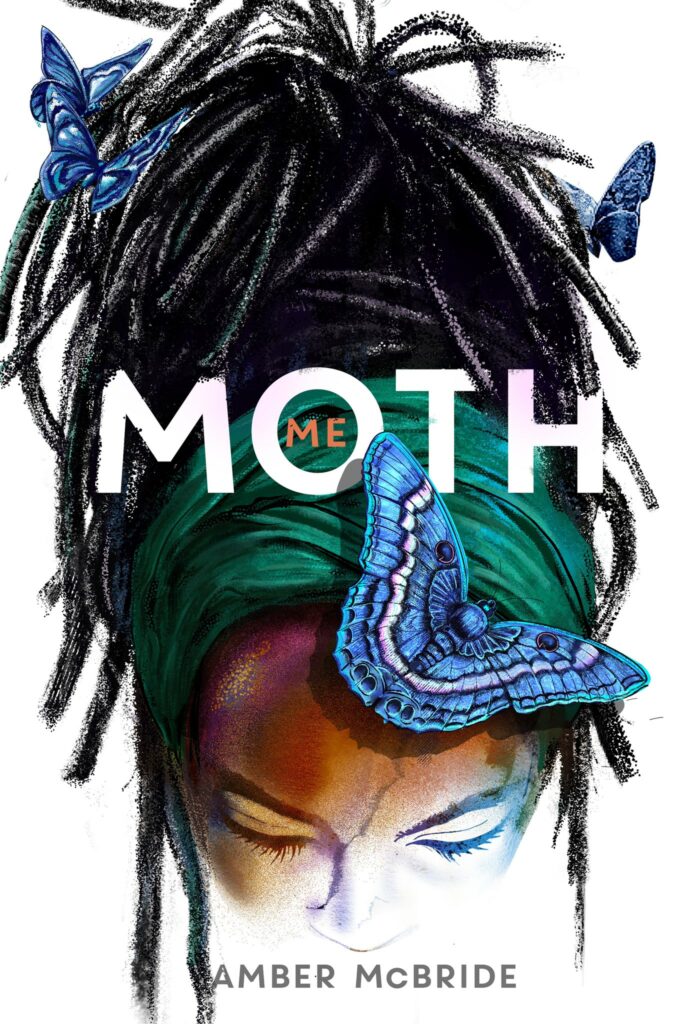 (Me) Moth by Amber McBride (17th August)
Moth has lost her family in an accident. Though she lives with her aunt, she feels alone and uprooted.
Until she meets Sani, a boy who is also searching for his roots. If he knows more about where he comes from, maybe he'll be able to understand his ongoing depression. And if Moth can help him feel grounded, then perhaps she too will discover the history she carries in her bones.
Moth and Sani take a road trip that has them chasing ghosts and searching for ancestors. The way each moves forward is surprising, powerful, and unforgettable.
Here is an exquisite and uplifting novel about identity, first love, and the ways that our memories and our roots steer us through the universe.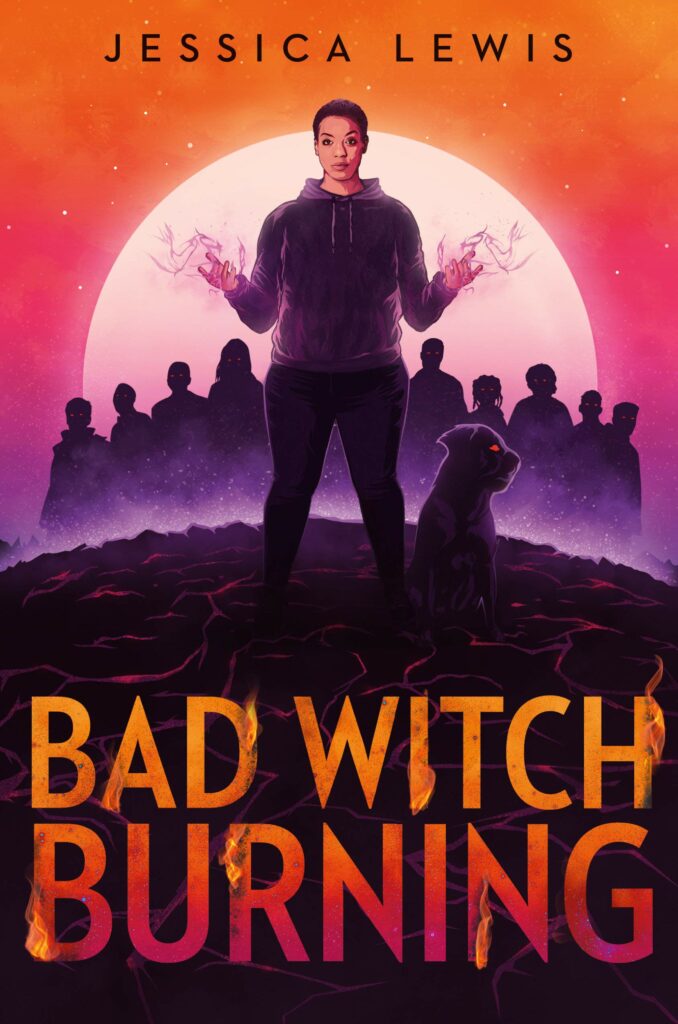 Bad Witch Burning by Jessica Lewis (24th August)
Katrell doesn't mind talking to the dead; she just wishes it made more money. Clients pay her to talk to their deceased loved ones, but it isn't enough to support her unemployed mother and Mom's deadbeat boyfriend-of-the-week. Things get worse, when a ghost warns her to stop the summonings or she'll "burn everything down." Katrell is willing to call them on their bluff, though. She has no choice. What do ghosts know about eating peanut butter for dinner?
However, when her next summoning accidentally raises someone from the dead, Katrell realizes that a live body is worth a lot more than a dead apparition. And, warning or not, she has no intention of letting this lucrative new business go.
But magic doesn't come for free, and soon dark forces are closing in on Katrell. The further she goes, the more she risks the lives of not only herself, but those she loves. Katrell faces a choice: resign herself to poverty, or confront the darkness before it's too late.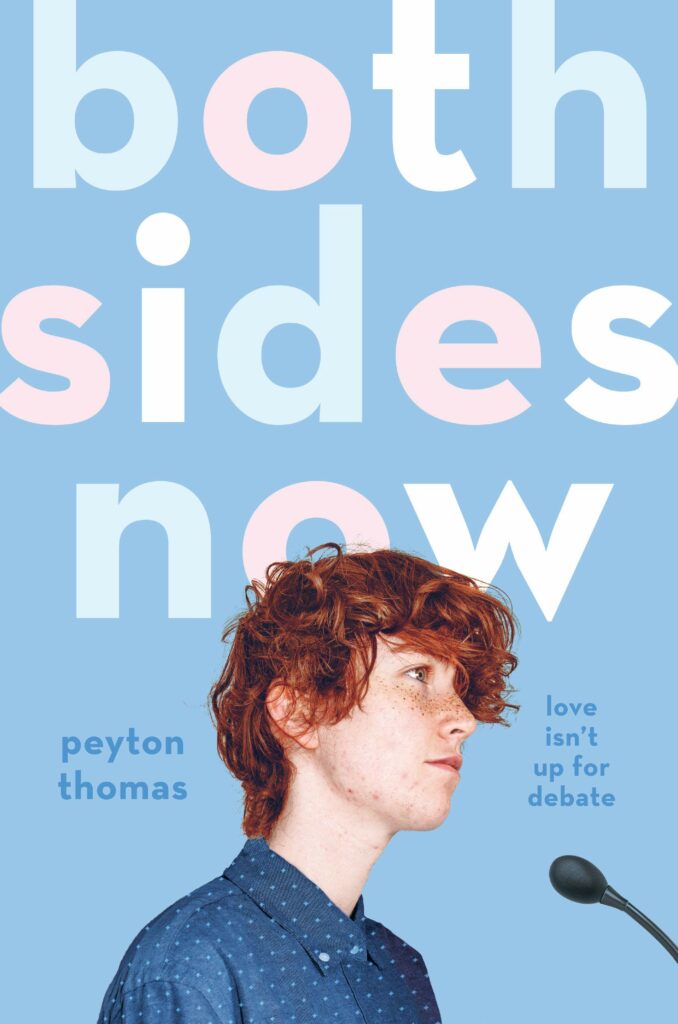 Both Sides Now by Peyton Thomas (24th August)
There's only one thing standing between Finch Kelly and a full-blown case of high school senioritis: the National Speech & Debate Tournament. Taking home the gold would not only be the pinnacle of Finch's debating career, but the perfect way to launch himself into his next chapter: college in Washington, D.C. and a history-making career as the first trans congressman. What could possibly go wrong?
Well, for starters, Finch could develop a teeny tiny crush on his very attractive, very taken, and very gay debate partner, Jonah. Never mind that Finch has never considered whether he's interested in more than just girls.
And that dream of college in DC? Finch hasn't exactly been accepted anywhere yet, let alone received the full-ride scholarship he'll need to make this dream a reality.
Worst of all, though, is this year's topic for Nationals: transgender rights. If he wants to cinch the gold, and get into college, Finch might have to argue against his own humanity.
People say there are two sides to every argument. But, as Finch is about to discover, some things–like who you are and who you love–are not up for debate.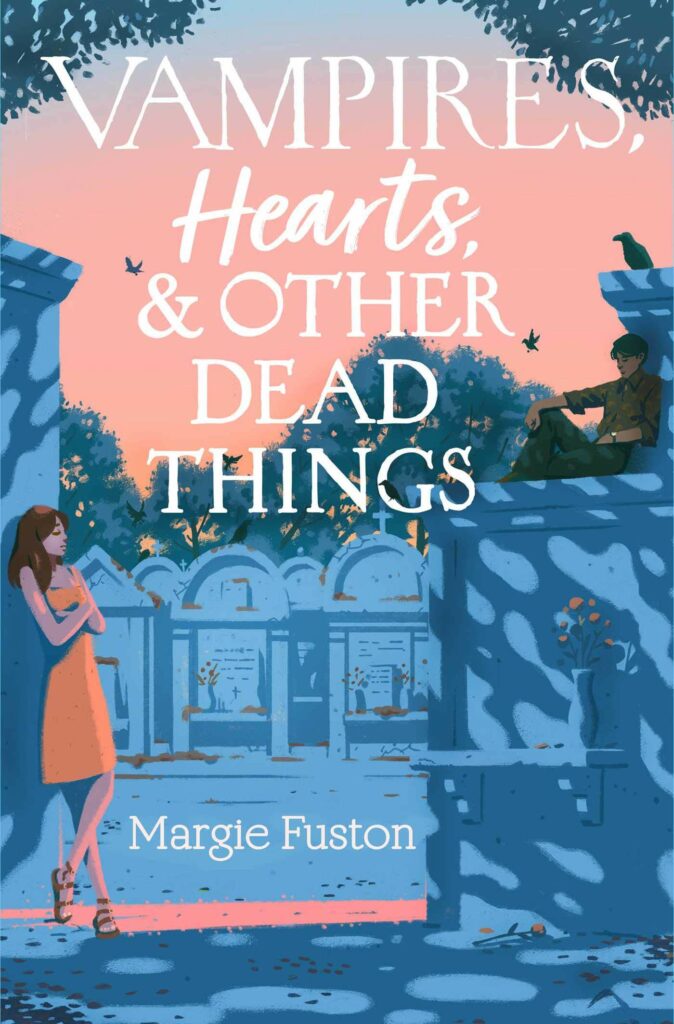 Vampires, Hearts & Other Dead Things by Margie Fuston (24th August)
Victoria and her dad have shared a love of the undead since the first vampire revealed his existence on live TV. Public fear soon drove the vampires back into hiding, yet Victoria and her father still dream about finding a vampire together. But when her dad is diagnosed with terminal cancer, it's clear that's not going to happen. Instead, Victoria vows to find a vampire herself—so that she can become one and then save her father.
Armed with research, speculations, and desperation—and helped by her estranged best friend, Henry—Victoria travels to New Orleans in search of a miracle. There she meets Nicholas, a mysterious young man who might give her what she desires. But first, he needs Victoria to prove she loves life enough to live forever.
She agrees to complete a series of challenges, from scarfing sugar-drenched beignets to singing with a jazz band, all to show she has what it takes to be immortal. But truly living while her father is dying feels like a betrayal. Victoria must figure out how to experience joy and grief at once, trusting all the while that Nicholas will hold up his end of the bargain…because the alternative is too impossible to imagine.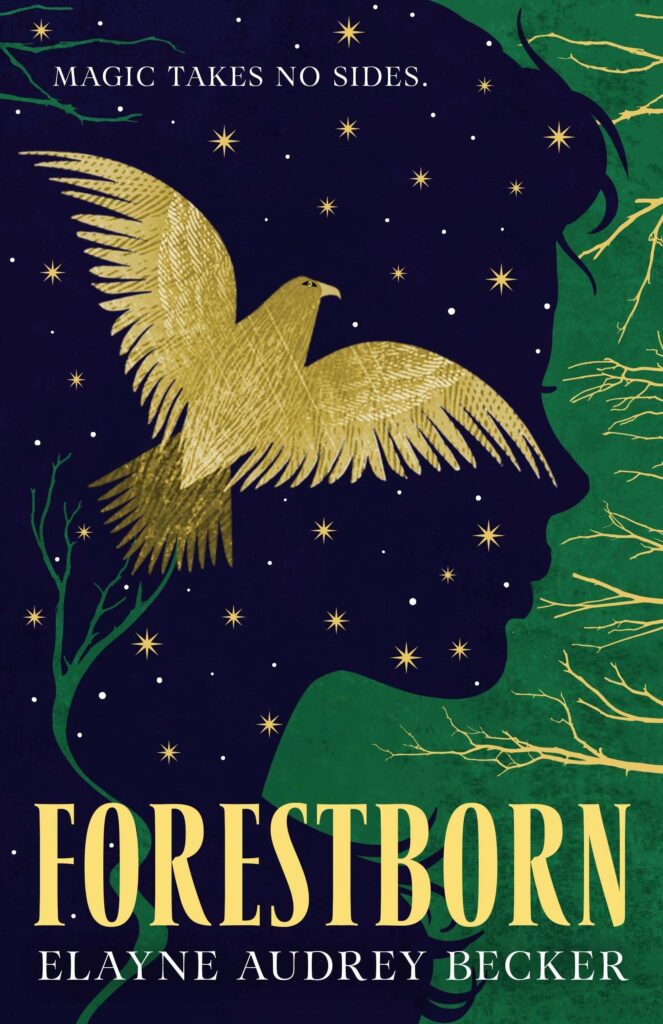 Forestborn by Audrey Becker (31st August)
Rora is a shifter, as magical as all those born in the wilderness–and as feared. She uses her abilities to spy for the king, traveling under different guises and listening for signs of trouble.
When a magical illness surfaces across the kingdom, Rora uncovers a devastating truth: Finley, the young prince and her best friend, has caught it, too. His only hope is stardust, the rarest of magical elements, found deep in the wilderness where Rora grew up–and to which she swore never to return.
But for her only friend, Rora will face her past and brave the dark, magical wood, journeying with her brother and the obstinate, older prince who insists on coming. Together, they must survive sentient forests and creatures unknown, battling an ever-changing landscape while escaping human pursuers who want them dead. With illness gripping the kingdom and war on the horizon, Finley's is not the only life that hangs in the balance.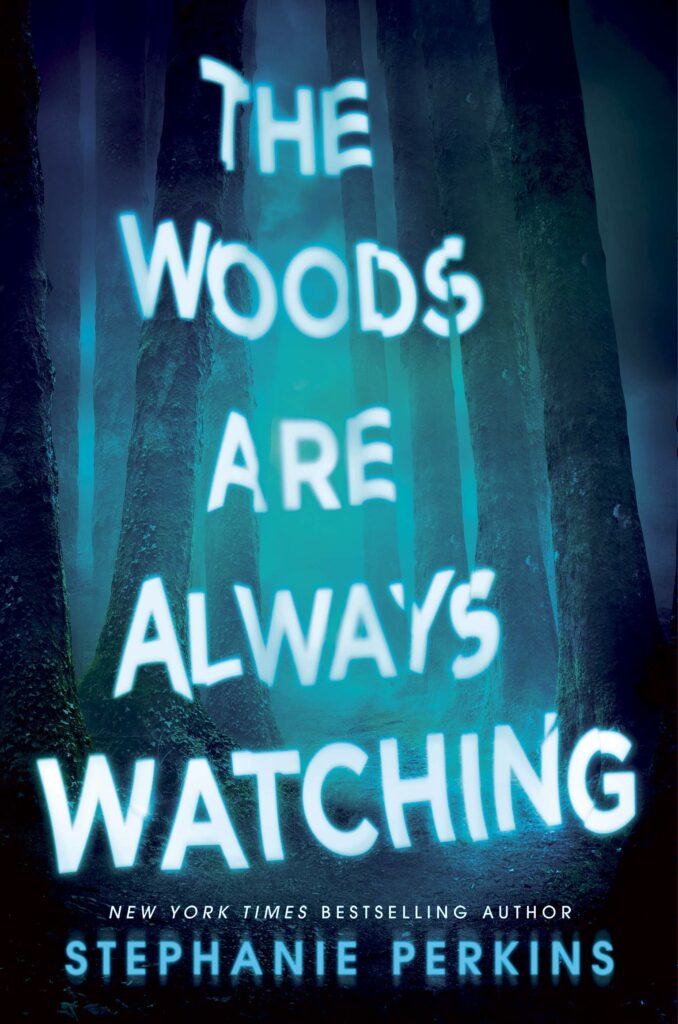 The Woods Are Always Watching by Stephanie Perkins (31st August)
Best friends Neena and Josie spent high school as outsiders, but at least they had each other. Now, with college and a two-thousand-mile separation looming on the horizon, they have one last chance to be together—a three-day hike deep into the woods of the Pisgah National Forest.
Simmering tensions lead to a detour off the trail and straight into a waking nightmare … and then into something far worse. Something that will test them in horrifying ways.
Stephanie Perkins, the bestselling author of There's Someone Inside Your House, returns with a heart-stopping, gut-wrenching novel about friendship, survival, and navigating unmarked paths even as evil watches from the shadows.