The 7 funniest Friends moments of all time
If it hasn't been your day (your week, your month, or even your year), Friends is what you need.
Spanning 10 seasons, Friends solidified itself as one of the greatest TV sitcoms, birthing countless pop culture moments that are still referenced today.
"How you doin'" is a classic pick-up line credited to Joey Tribbiani. Rachel Green's style is still sought out for fashion inspiration. "Smelly Cat" proves to be one of the catchiest songs in existence. (Even Taylor Swift isn't immune to its power, inviting Lisa Kudrow on stage to perform the song with her on The 1989 World Tour.)
To celebrate the announcement of our favourite Friends reuniting, we're revisiting moments from the iconic TV show that make us laugh out loud, EVERY. SINGLE. TIME.
1. Ross' tanning disaster
"The One With Ross' Tan" – Season 10, Episode 3
Just when you think Ross' tanning experience couldn't get worse… it does. Who would have thought that counting mississippily could cause so many problems for Ross and so many laughs for us?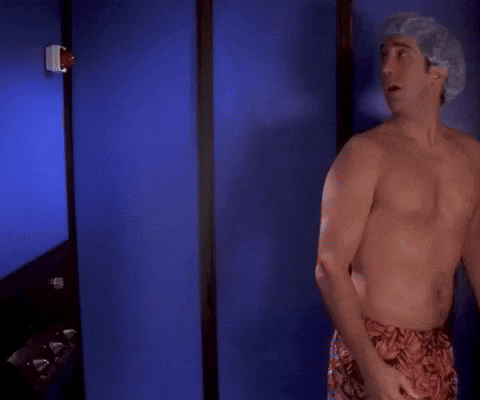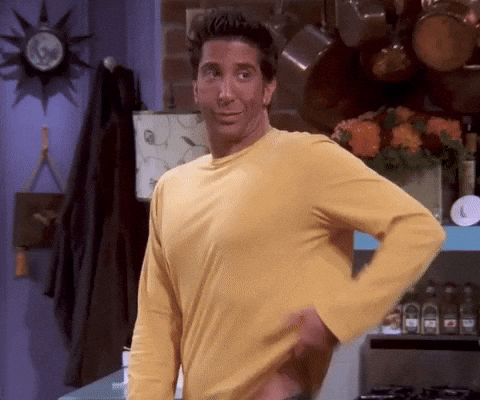 2. Unagi
"The One With Unagi" – Season 6, Episode 17
Ross attempts to teach Rachel and Phoebe the ways of "unagi" after the girls take self-defence classes. Ross learns not to mess with the pair, who are quick to mock and humble him in hilarious ways.
3. Rachel's Thanksgiving trifle
"The One Where Ross Got High" – Season 6, Episode 9
The Friends Thanksgiving episodes are highlights of each season, combining hilarity with tradition. They often featured celebrity guests, including Brad Pitt and Reese Witherspoon.
One of the most memorable Thanksgiving moments is when Rachel makes a not-so-traditional dessert, after the pages of her cookbook stick together. This results in a half-trifle, half-shepherd's pie creation. Bon Appétit!
4. Every single moment of "The One Where Everybody Finds Out"
"The One Where Everybody Finds Out" – Season 5, Episode 14
If you haven't watched "The One Where Everybody Finds Out" recently, it's worth revisiting. This episode evokes belly laughs from beginning to end and captures the heart and hilarity of Friends.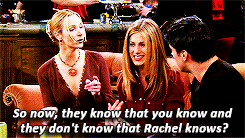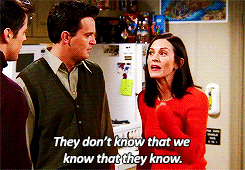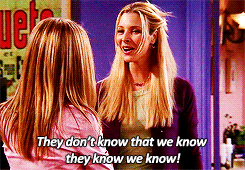 5. Joey wearing all of Chandler's clothes
"The One Where No-One's Ready" – Season 3, Episode 2
Joey confronting Chandler with "Could I be wearing any more clothes!?" will always be a highlight. It's also worth asking when you're boarding a flight and trying not to go over your baggage weight limit.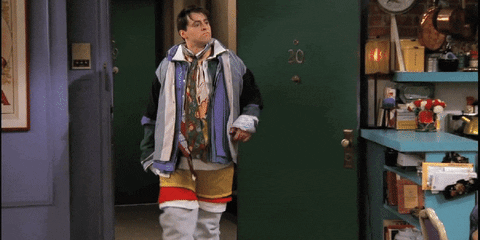 6. Ross' teeth whitening disaster
"The One With Ross' Teeth" – Season 6, Episode 8
Yet again, something goes wrong for Ross. In an attempt to look his best for a date, Ross whitens his teeth… more than anyone ever should, and the results are terrifyingly hilarious.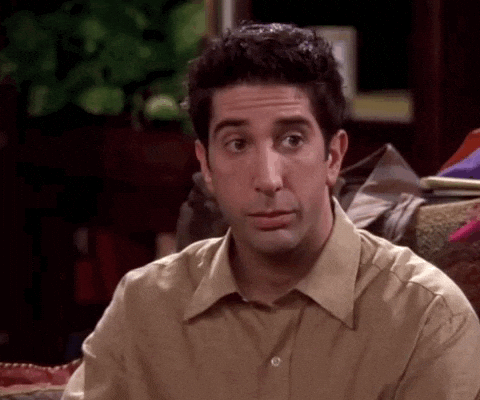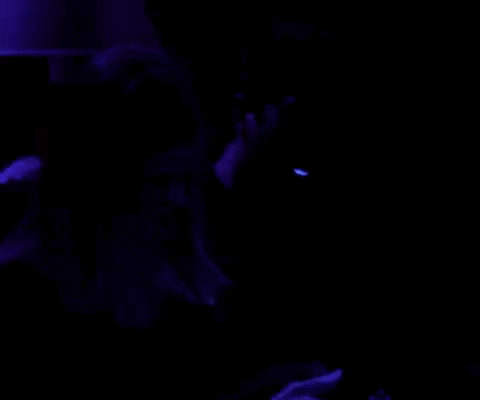 7. PIVOT
"The One With The Cop" – Season 5, Episode16
Arguably one of the most memorable moments from Friends. When Ross buys a new couch, Rachel and Chandler attempt to help move it into his apartment. As you can guess… nothing goes well for Ross, but it's entertaining as always.
What other Friends moments make you laugh out loud? Let us know!