6 times Taylor Swift has rocked a power suit
'Cause if she was a man, then she'd be THE man
The evolution of Taylor Swift is incredible. Not only does she create a distinct change in sound with every album, she also manages to define each era with a fresh new style. From her outfit choices to her hair and make-up, we've seen her look transform over the past 13 years while rarely failing to impress both fans and the public alike.
Whilst her current Lover era appears to embrace rainbows and pastel, there's also another dominating piece in her wardrobe recently – the power suit. Some may see it as a stark change from the vintage-inspired Red era or her classic skirt-and-heels combo at the height of the 1989 World Tour, but it's also an unsurprising choice. As a woman who's at the top of her game and finally harnessing the power of her own voice, we can't think of anything more apt to wear than a kick-ass suit that shows who's boss.
To celebrate the release of her acoustic video 'The Man (Live From Paris), we're looking back at all our fave times that Taylor's rocked a power suit.
MTV VMAs – September 2012
Contrary to popular belief, the power suit isn't actually a new concept to Tay Tay. She sported this iconic all-white suit back in 2012, when she kicked off the Red era with the first-ever performance of We Are Never Ever Getting Back Together.
ME! Music Video – April 2019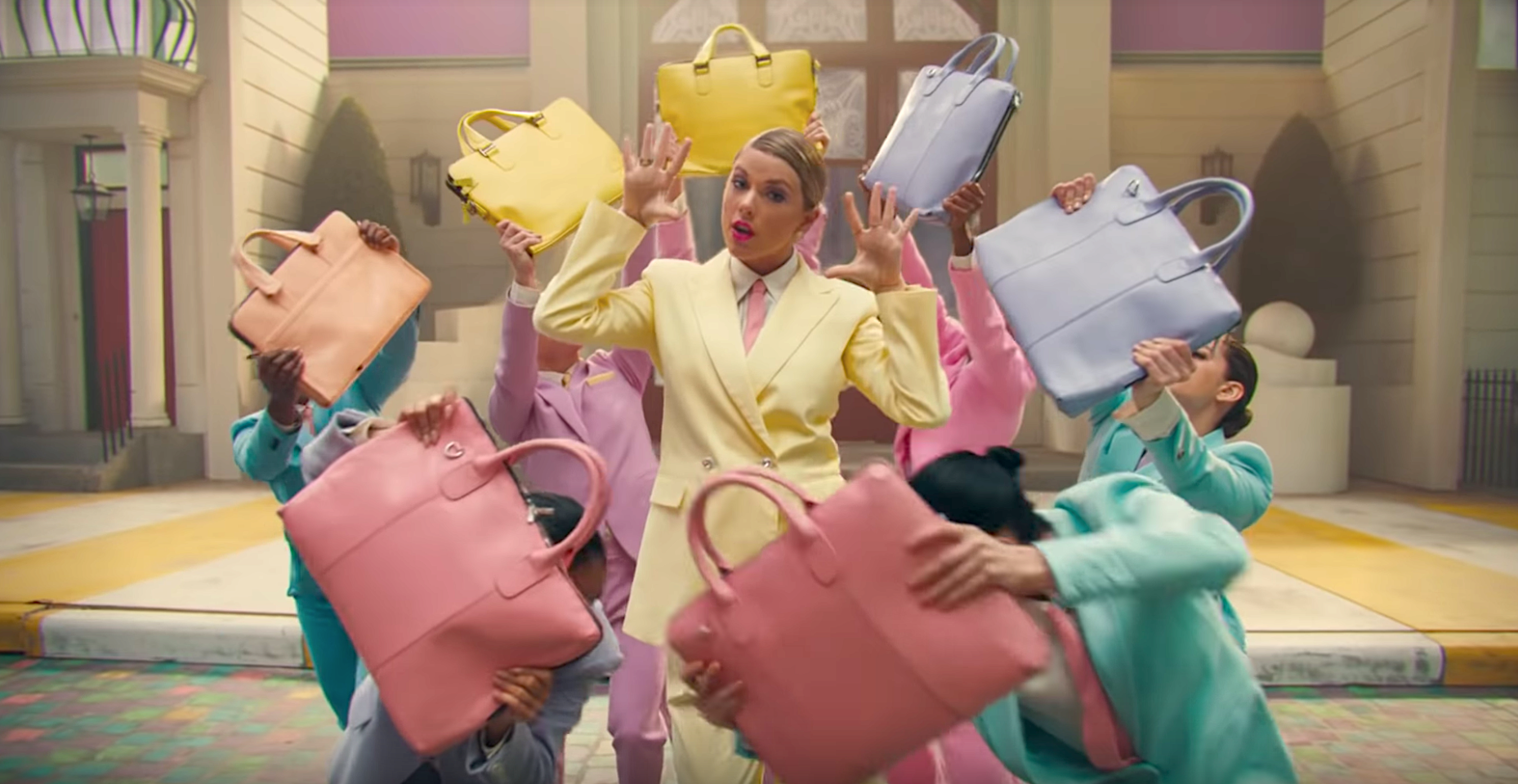 Flash forward seven years and Taylor introduces us to the dreamy pastel world of Lover with the release of her lead single 'ME!'. The Easter-egg-ridden video sees her dance around in a lemon suit with her hair slicked back – a scene which many fans believed to be a clue about an album track titled 'The Man'.
Teen Choice Awards – August 2019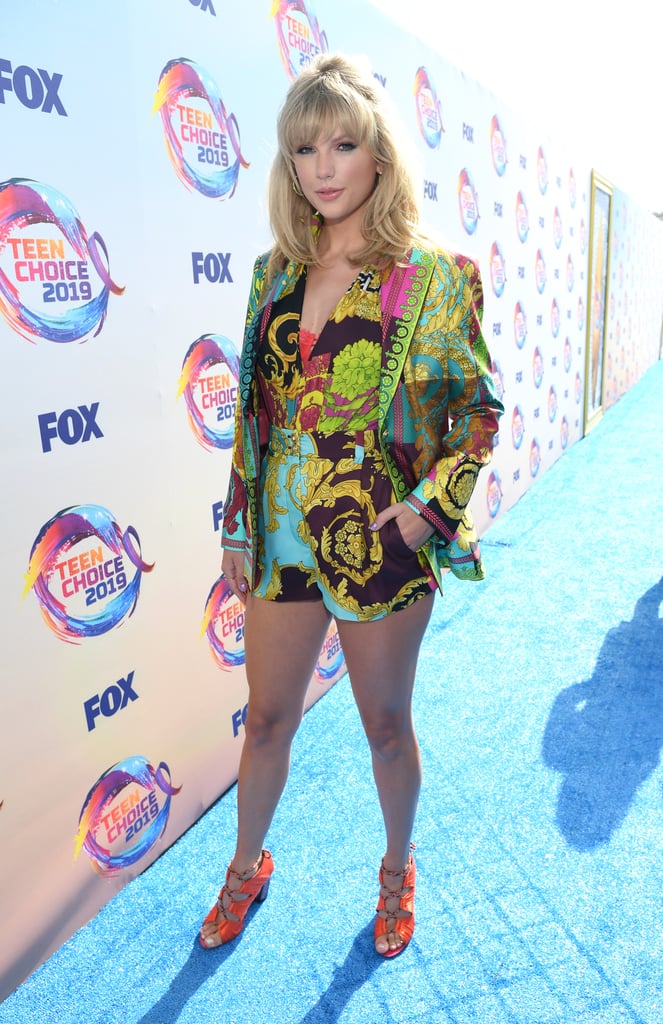 Taylor threw us back to the '70s with this retro-inspired Versace look at the 2019 Teen Choice Awards. She took home the coveted Icon Award and was also crowned the brightest, shiniest, most summery star on the red blue carpet. Okay, we may have made that last one up.
MTV VMAs – August 2019
Just two weeks later, Taylor rocked up at the VMAs wearing yet another Versace blazer – rebelling against the (ridiculous) red carpet double standard that seems to criticise women for repeating outfits. She paired the sparkly jacket with thigh-high boots so fierce they could kill a man. Kick me in the face pls.
The Voice – September 2019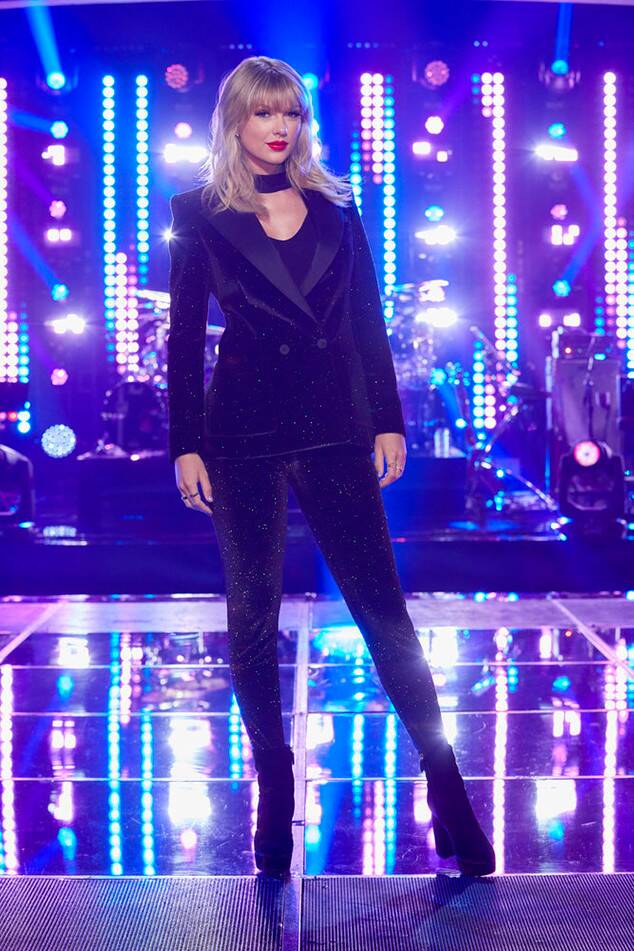 The pop star returned to her role of mega mentor on season 17 of The Voice last year (after previously featuring on the show in 2014.) She graced our TV screens wearing this gorgeous glittery velvet number and the only bad thing I can say is that we didn't see enough of it. *cries*
NME Awards – February 2020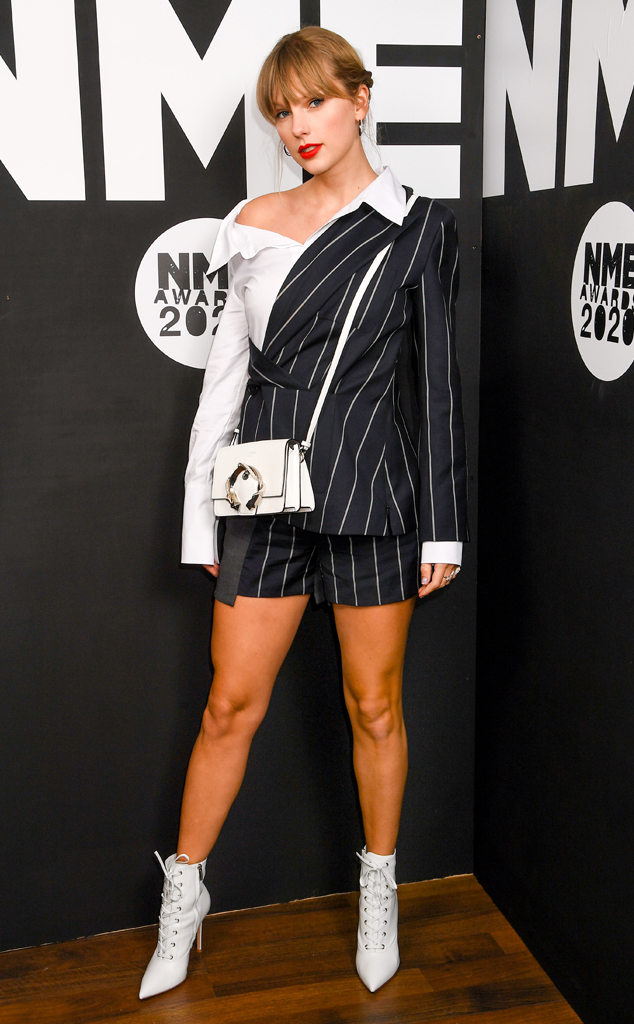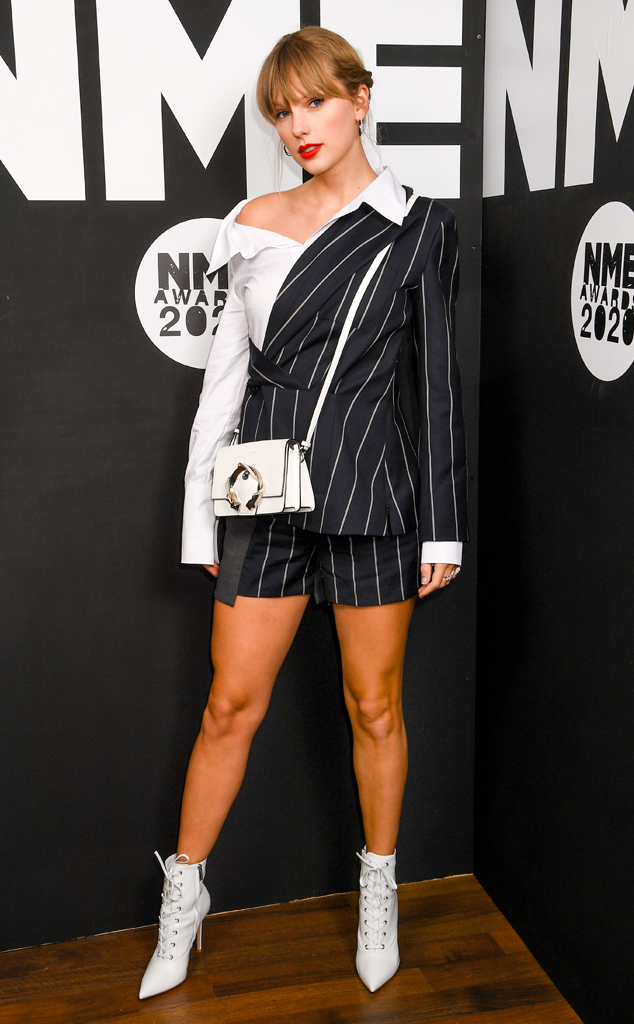 After laying low (for what felt like forever) following the release of her Netflix documentary, Taylor popped up in Brixton with a surprise appearance at the 2020 NME Awards. Pinstripe blazer set? Flawless. Lace-up boots? Yasss. Jimmy Choo bag? Style on point.
She won 'Best Solo Act in The World' and also presented an award to Emily Eavis, co-organiser of Glastonbury – which Taylor will be headlining this summer. She'll also be touring a string of European festival dates, of which BST Hyde Park is her only other UK show. And FYI the only one which you can currently buy tickets for here.