BTS's fourth studio album, Map Of The Soul: 7, was released a year ago. The album took us through a journey on the seven years the band have been together and through the pieces that make BTS who they are today. Each track is a window to the members' inner shadows, thoughts and true selves.
Reminiscing one of the best selling albums of 2020. we'll take you on a journey to each track of the Map Of The Soul: 7.
Intro: Persona
In this RM solo the rapper questions who he really is among all the versions that other people make of him. He self reflects the hardships he went and goes through as a musician and a person in the spotlight. In the end, the only answers he's got is wanting to be free from all these questions and being there for people.
Boy With Luv ft. Halsey
"A Poem for Small Things" translated from the title in Korean is a collaboration with Halsey from 2019 and took over charts and broke records multiple times since its release. The song talks about love and happiness that can be found in the smallest things in our lives. Boy With Luv is now the second most popular BTS song on Spotify, it lost its throne to Dynamite last year.
Make It Right
Also a track from 2019, Make It Right was composed in collaboration with Ed Sheeran. The lyrics talk about the desire to make the world a better place for your special someone and it also mentions the band achievements that would not feel the same without ARMY. The song also won a version with the singer Lauv.
Jamais Vu
This subunit song with Jungkook, Jin and J-Hope is a reference to the psychological phenomenon when something is familiar but it seems foreign to the person who experiences it, the opposite of déjà vu. Jamais Vu was performed for the first time in the BTS online concert BangBang Con back in June last year.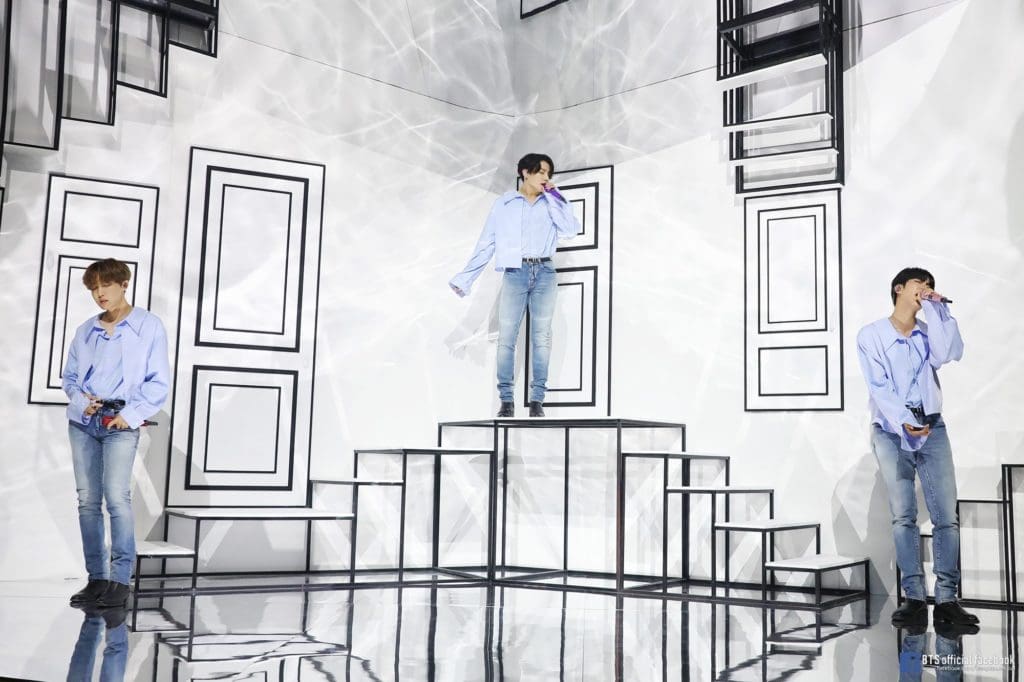 Dyonysus
Described by RM as "an honest track about the joy and the pain of creating something", the song title is a reference to the Greek god with the same name – the god of theatre, insanity and holy inspiration and it brings up the topics of fame, legacy and their integrity as artists, matching the whole journey to find themselves through their music. The song is intense not only in its lyrics but also in its beats.
Interlude: Shadow
Suga's own composition and his solo song, Interlude: Shadow is an intense rap about Suga's struggles and fears that comes with fame, like loneliness and draining yourself at a young age and in the end comes the acceptance that feeling like this can't be helped. The movie video plays with these topics in a very raw way. It shows people so worried about capturing Suga's image as a famous person that no one can really see him as himself.
Black Swan
Inspired by the quote "a dancer dies twice – once when they stop dancing, and this first death is the more painful", Black Swan is a reflection on BTS path as artists and the fear of losing the love and the passion for their art. It's about the feeling of being haunted by your deepest fear and it speaks about it in an emotional and sincere way.
Filter
Jimin's solo song can be interpreted as the filters that we use for social media that hide our true selves because we are afraid of people's opinion and prejudice. It's the way the singer wants to present himself to the world in different ways. The song might be cheerful but the meaning behind it is deep and dark.
My Time
This track brings Jungkook's perspective of time from his first days as a trainee until now. For the singer, time has a different concept as he devoted all his youth to building up his career. The first time the youngest in the group performed his solo song was back in October during their online concert MOTS ON:E in a very mature and remarkable way that has ARMY talking about it until this day.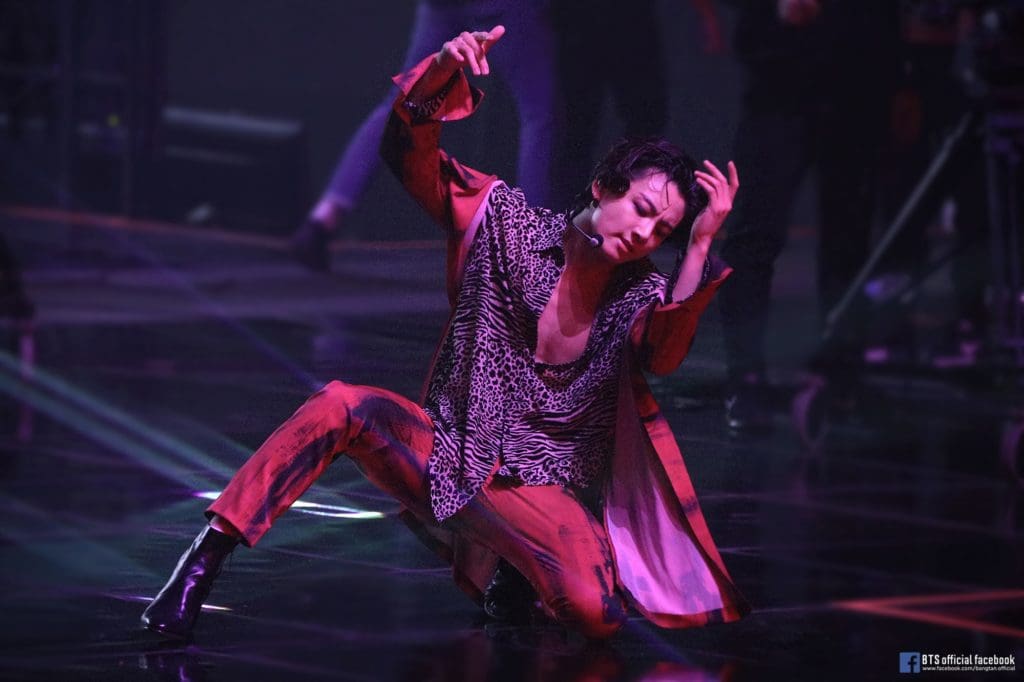 Louder Than Bombs
Co-written by Troye Sivan, this beautiful ballad speaks about hoping for better days and going through the bad ones. For BTS the sounds of bombs can mean pain – "louder than bombs I break" and success – "whatever wave may sweep over us, we will endlessly sing to you. Louder than bombs I sing".
ON
MOTS: 7's lead single, ON has powerful lyrics reflecting on the member's mindset during their seven-year career, almost like a journal. Following faithfully the theme of the album the song speaks of the fights against the darkness encountered, accepting faults and moving on. The single won a version featuring Sia and two amazing movie videos definitely worth watching.
UGH!
The track that expresses the anger the band's rap line feels towards haters and malicious comments they had to face and still do. The song plays with words and sounds representing feelings that they had to find a way to deal with all these years. Back in October during MOTS ON:E, the rappers were put in a fighting rink and delivered an amazing performance of UGH!.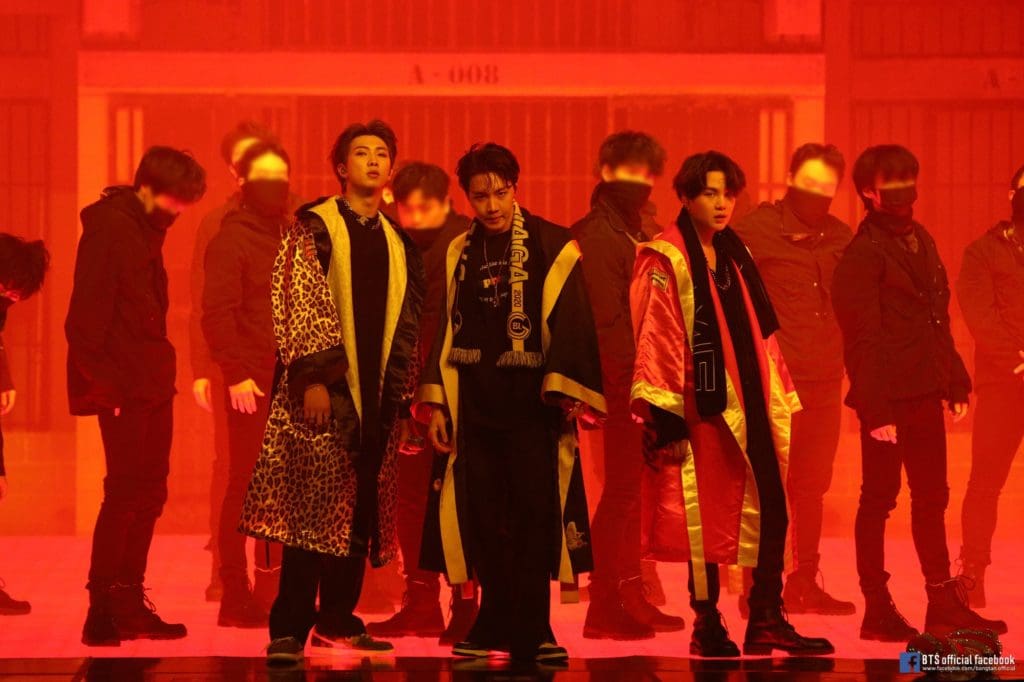 00:00 (Zero O'Clock)
An adorable and full of hope track sang by BTS vocal line, Zero O'Clock talks about those hard days that we wish it to end soon because it feels heavy to keep going like that then the lyrics remind you that when the clock strikes at 00:00 it's the start of a new and different day and you can move past whatever was holding you back the day before. "And you're gonna be happy" is the promise that the song makes to all of us.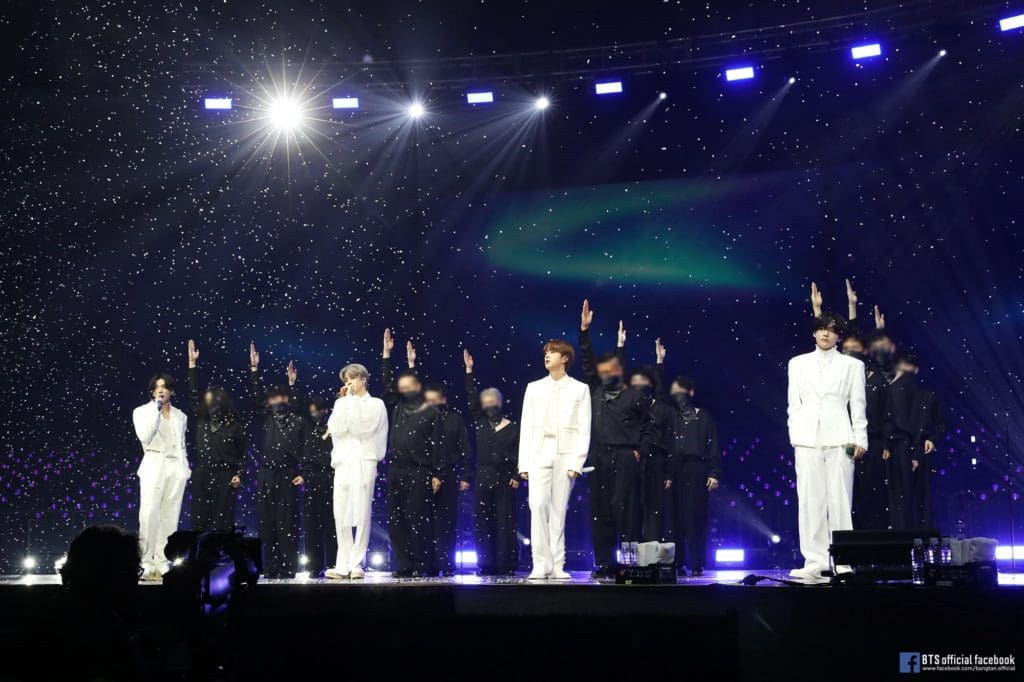 Inner Child
V's solo was written for his younger self like a letter from the future, talking about all the changes that he went through and all the hardships he encountered but with the certainty that despite all of that, himself will not change and he'll still carry the essence of his inner child wherever he goes.
Friends
This subunit track is a journey through V and Jimin's friendship, from their days together in high school to their days as trainees at Bit Hit with all their experiences and even falling outs. During BangBang Con the singers wore their school uniforms and used props in an adorable performance of the song.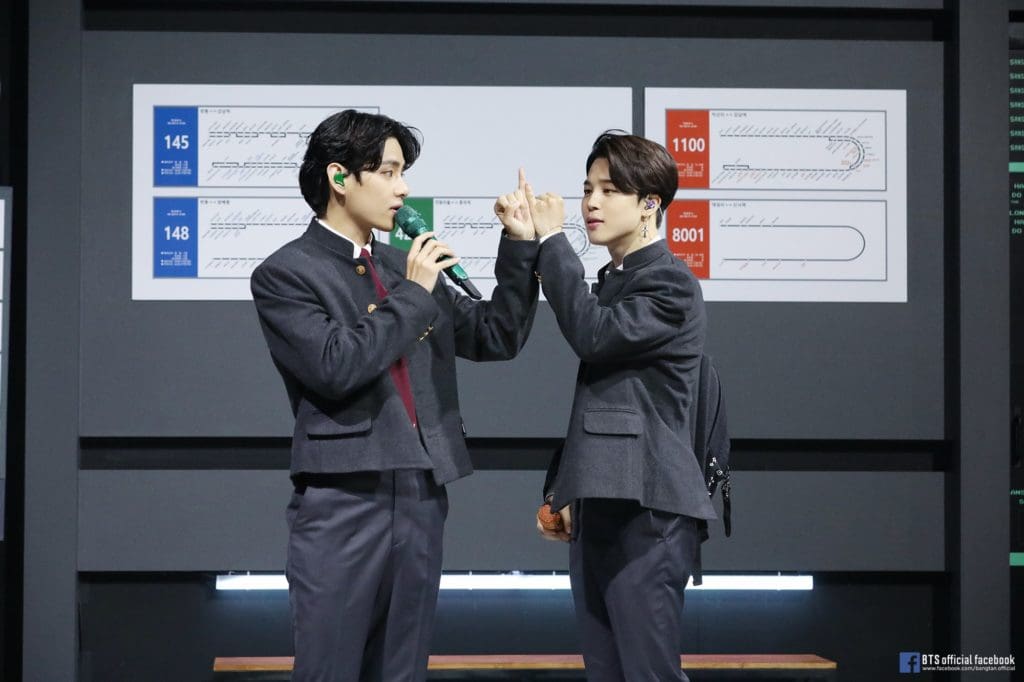 Moon
Jin's solo in the album is a confession of his love for ARMY. Jin is the moon that shines for ARMY and promises to do his best to keep shining for them. "I'll orbit around you, I'll stay by your side, I'll be your light. All for you". During their online concert, Jin performed Moon on a beautiful Little Prince-themed stage.
Respect
Playing with the meaning of the word "respect" this RM and Suga subunit track criticises people who pretend to love you and talk badly about you. It brings up the fact that in the music industry there's a lot of disrespect disguised as admiration.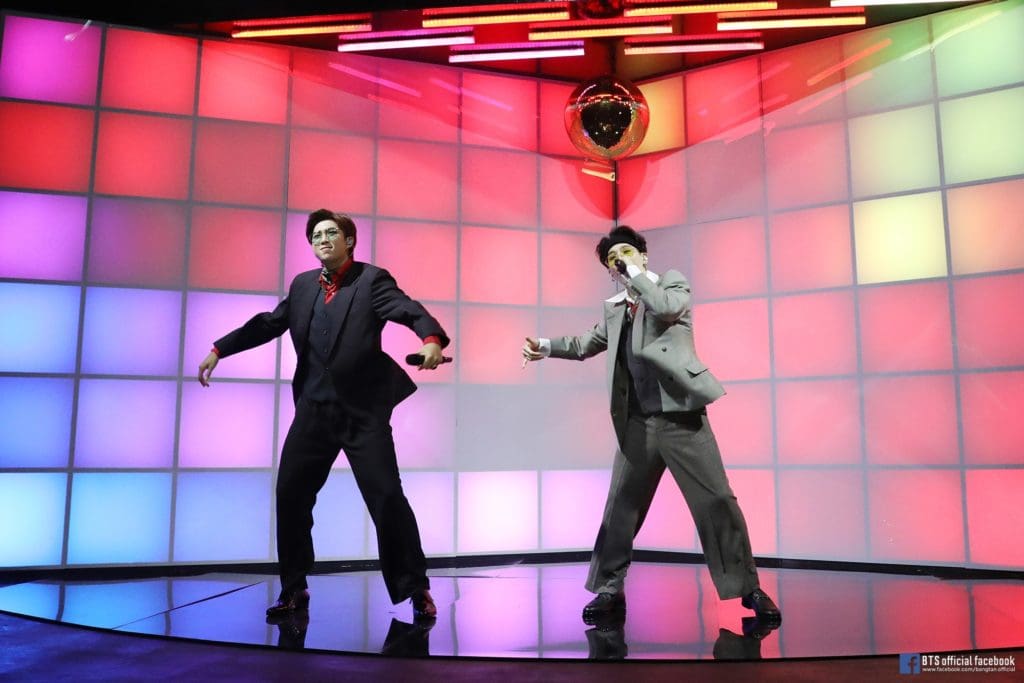 We Are Bulletproof: the Eternal
This emotional track reminisces BTS early days as a band when all they had were dreams and were only the seven of them. Now, seven years later, they are so many more because they have ARMY with them. The song got an animated movie video on their seventh anniversary, that goes through many important events of the group's career.
Outro: Ego
Fun is the word to describe this track where J-Hope recounts his life experiences and the identities he has found in himself to finally reach his true version, a version that he trusts and is more than ok with. You can easily notice the rapper's personality in the lyrics: cheerful and entertaining.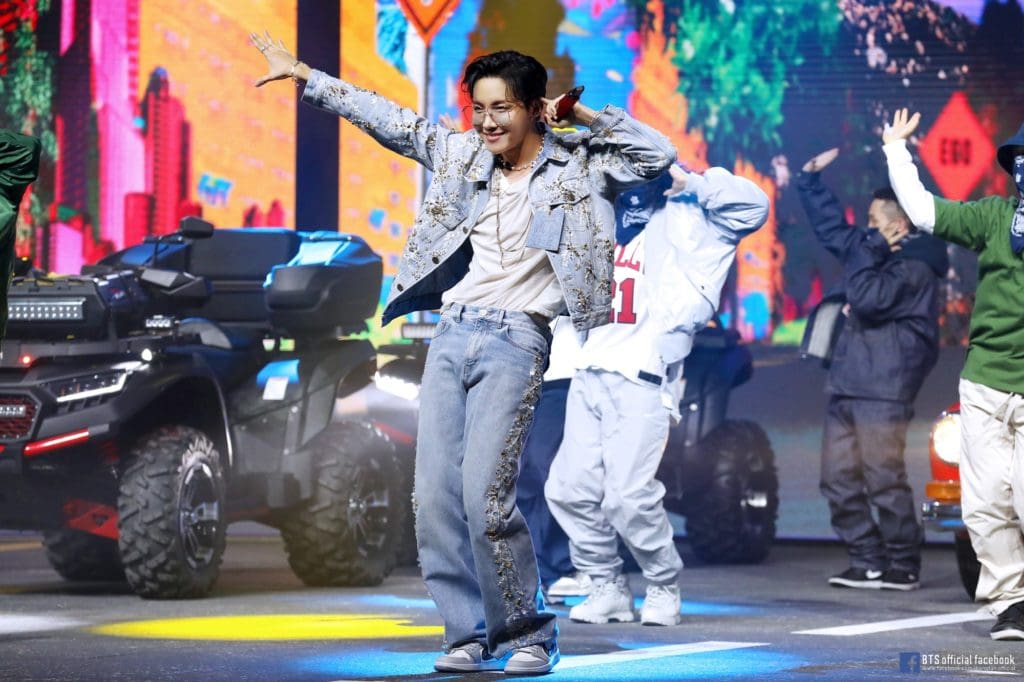 Map Of The Soul: 7 was without a doubt an intimate album for BTS and it allowed us to dive a little more into their world and get to know all the reasons why they are one of the most loved bands nowadays.