21 new YA books you absolutely must read this summer
Your summer 2019 reading list is about to get a whole lot longer.
With ballet, cooking competitions, murder, book clubs, royalty, secret identities, mental health and so much more filling the pages of 2019's June, July and August YA book releases, your summer reading list is about to get a whole lot longer.
---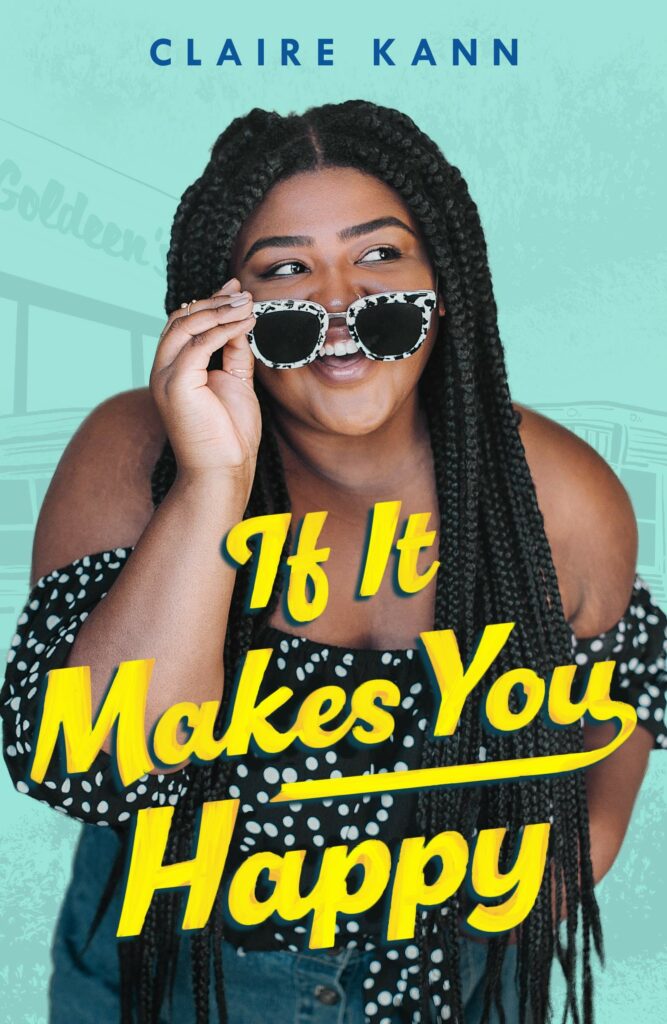 1. 'If It Makes You Happy' by Claire Kann
"High school finally behind her, Winnie is all set to attend college in the fall. But first she's spending her summer days working at her granny's diner and begins spending her midnights with Dallas—the boy she loves to hate and hates that she likes. Winnie lives in Misty Haven, a small town where secrets are impossible to keep—like when Winnie allegedly snaps on Dr. Skinner, which results in everyone feeling compelled to give her weight loss advice for her own good. Because they care that's she's "too fat."
Winnie dreams of someday inheriting the diner—but it'll go away if they can't make money, and fast. Winnie has a solution—win a televised cooking competition and make bank. But Granny doesn't want her to enter—so Winnie has to find a way around her formidable grandmother. Can she come out on top?"
Out now in the US and available to pre-order in the UK.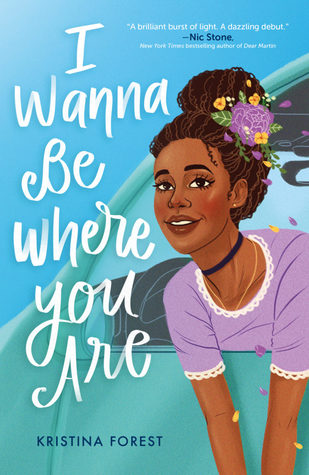 2. 'I Wanna Be Where You Are' by Kristina Forest
"When Chloe Pierce's mom forbids her to apply for a spot at the dance conservatory of her dreams, she devises a secret plan to drive two hundred miles to the nearest audition. But Chloe hits her first speed bump when her annoying neighbor Eli insists upon hitching a ride, threatening to tell Chloe's mom if she leaves him and his smelly dog, Geezer, behind. So now Chloe's chasing her ballet dreams down the east coast―two unwanted (but kinda cute) passengers in her car, butterflies in her stomach, and a really dope playlist on repeat."
Out now in the US and available to pre-order in the UK.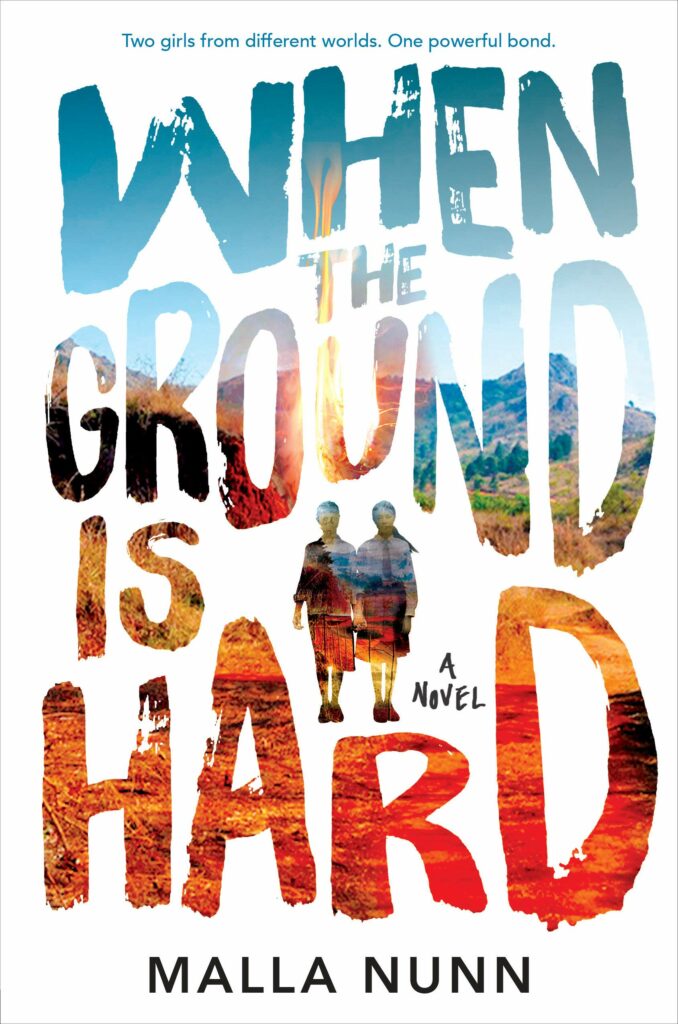 3. 'When the Ground is Hard' by Malla Nunn
Adele Joubert loves being one of the popular girls at Keziah Christian Academy. She knows the upcoming semester at school is going to be great with her best friend Delia at her side. Then Delia dumps her for a new girl with more money, and Adele is forced to share a room with Lottie, the school pariah, who doesn't pray and defies teachers orders. But as they share a copy of Jane Eyre, Lottie's gruff exterior and honesty grow on Adele, and Lottie learns to be a little sweeter. Together, they take on bullies and protect each other from the vindictive and prejudiced teachers. Then a boy goes missing on campus and Adele and Lottie must rely on each other to solve the mystery and maybe learn the true meaning of friendship.
Out now in the US and available to pre-order in the UK.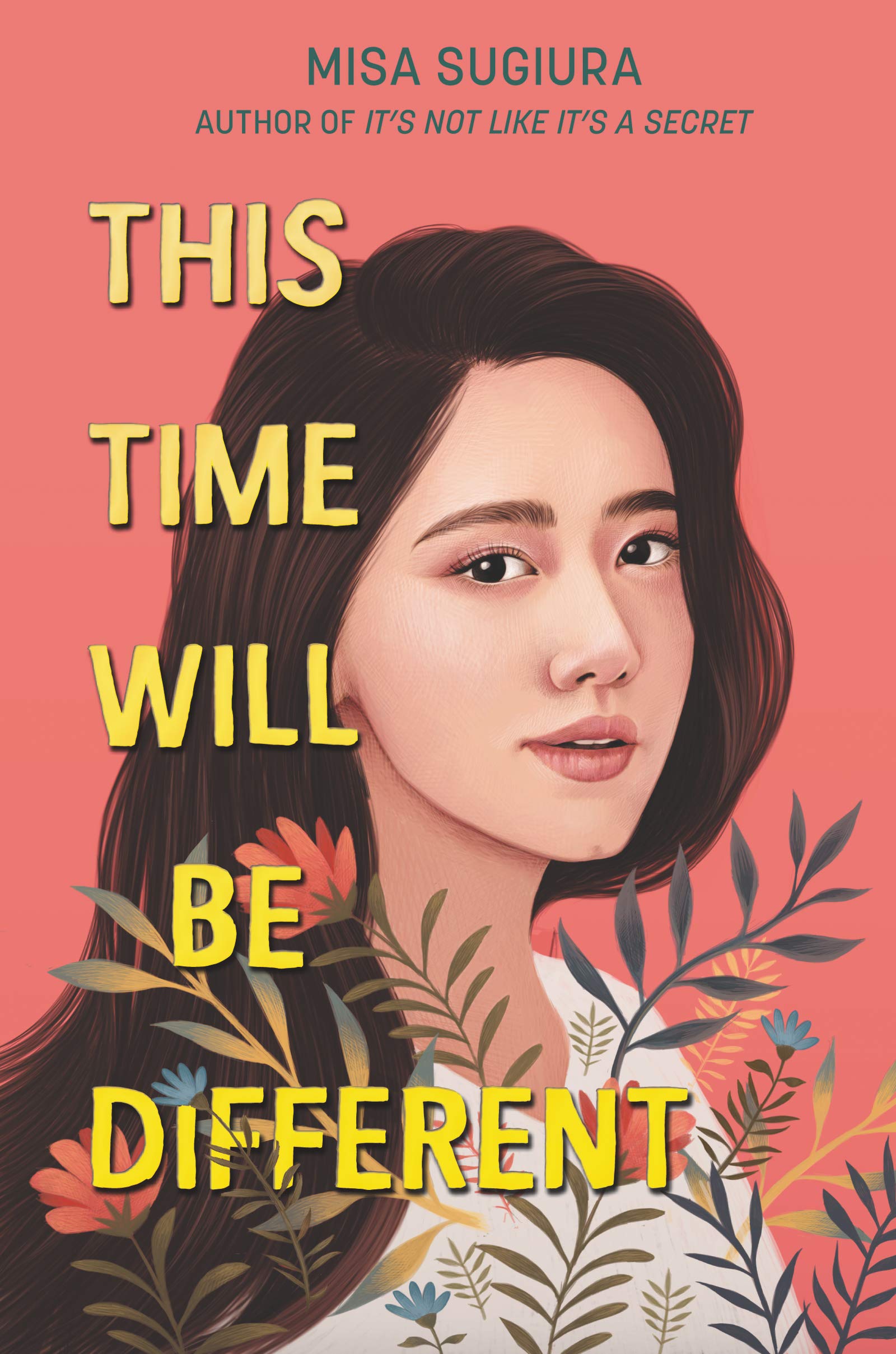 4. 'This Time Will be Different' by Misa Sugiura
"Katsuyamas never quit—but seventeen-year-old CJ doesn't even know where to start. She's never lived up to her mom's type A ambition, and she's perfectly happy just helping her aunt, Hannah, at their family's flower shop.
She doesn't buy into Hannah's romantic ideas about flowers and their hidden meanings, but when it comes to arranging the perfect bouquet, CJ discovers a knack she never knew she had. A skill she might even be proud of.
Then her mom decides to sell the shop—to the family who swindled CJ's grandparents when thousands of Japanese Americans were sent to internment camps during WWII. Soon a rift threatens to splinter CJ's family, friends, and their entire Northern California community; and for the first time, CJ has found something she wants to fight for."
Out now in the US and available to pre-order in the UK.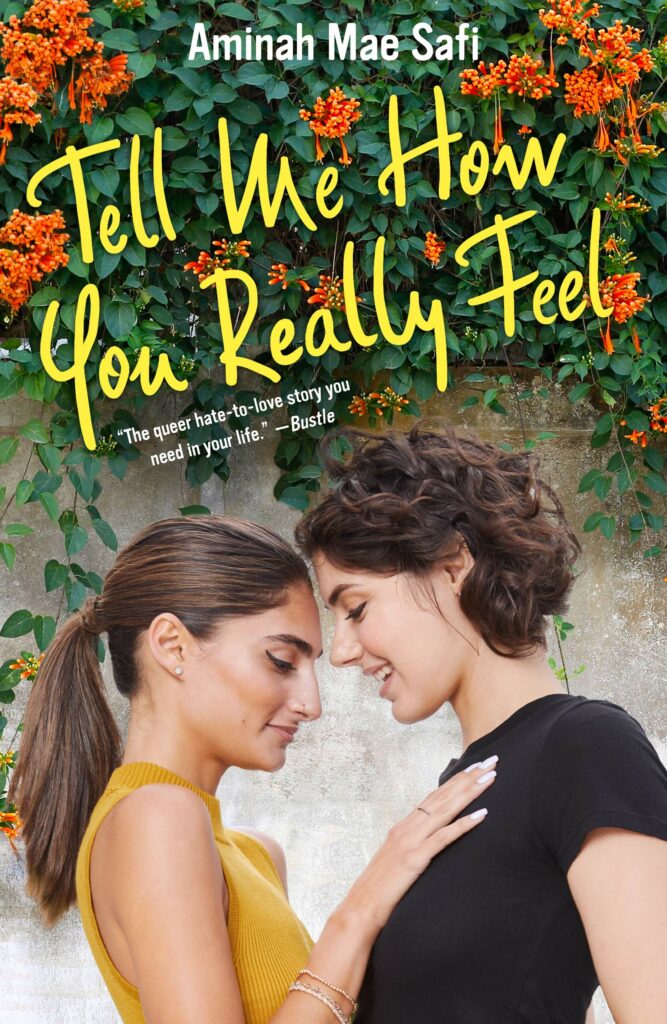 5. 'Tell Me How You Really Feel' by Aminah Mae Safi
"Sana Khan is a cheerleader and a straight A student. She's the classic (somewhat obnoxious) overachiever determined to win.
Rachel Recht is a wannabe director who's obsesssed with movies and ready to make her own masterpiece. As she's casting her senior film project, she knows she's found the perfect lead – Sana.
There's only one problem. Rachel hates Sana. Rachel was the first girl Sana ever asked out, but Rachel thought it was a cruel prank and has detested Sana ever since."
Out now in the US and available to pre-order in the UK.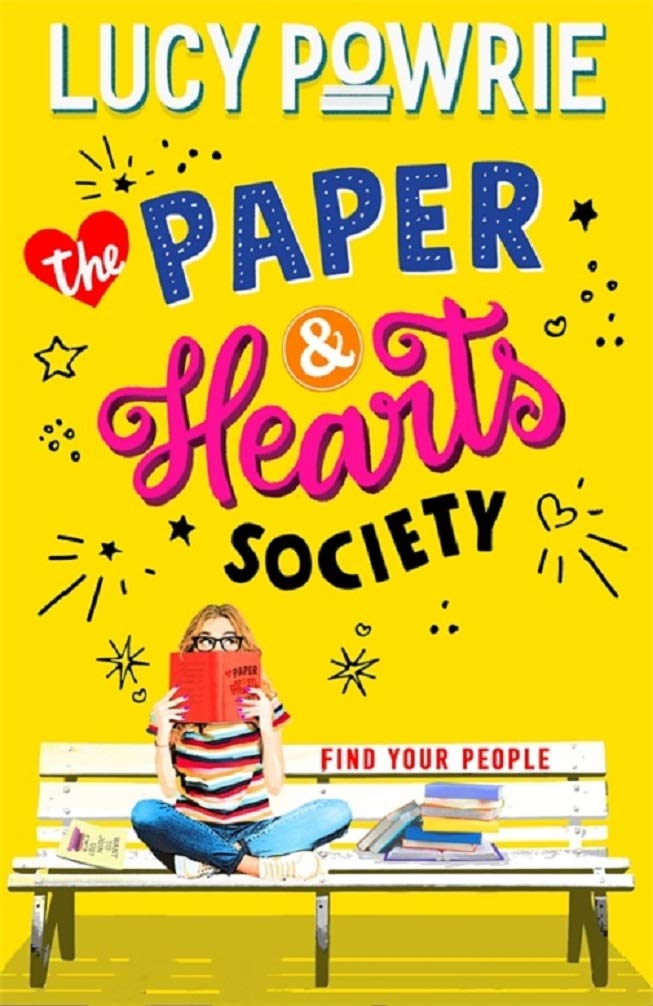 6. 'The Paper & Hearts Society' by Lucy Powrie
"Tabby Brown is tired of trying to fit in. She doesn't want to go to parties – in fact, she would much rather snuggle up on the sofa with her favourite book. It's like she hasn't found her people …
Then Tabby joins a club that promises to celebrate books. What could go wrong? Everything – especially when making new friends brings out an awkward buzzing feeling all over her body. But Olivia, Cassie, Henry and Ed have something that makes Tabby come back. Maybe it's the Austen-themed fancy-dress parties, or Ed's fluffy cat Mrs Simpkins, or could it be Henry himself …
Can Tabby let her weird out and live the best bookish life possible?"
Available in the UK from June 13th.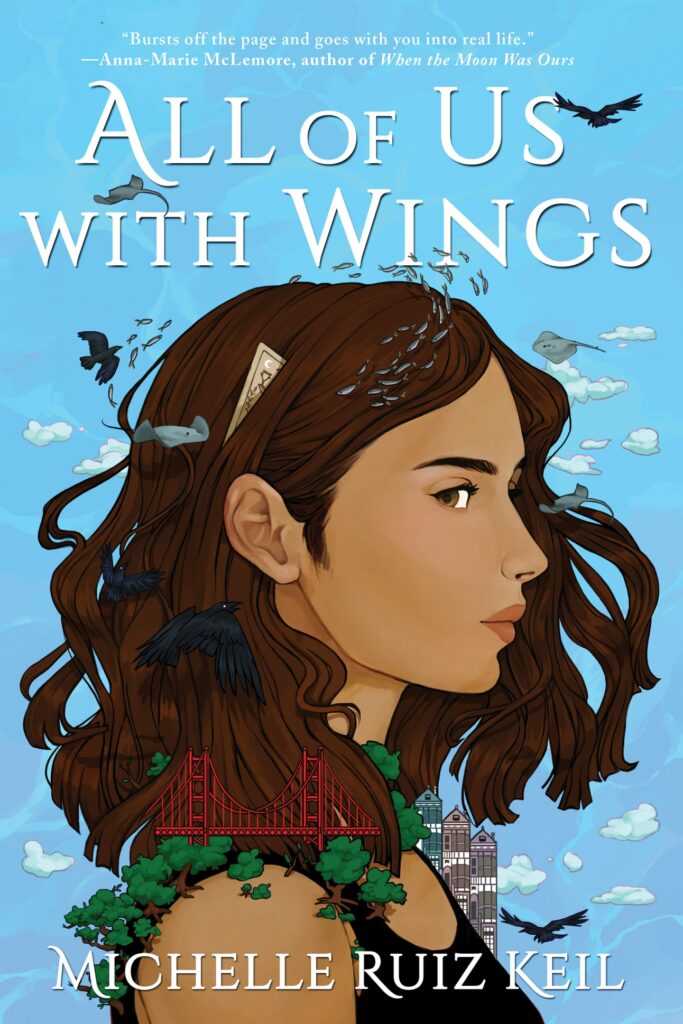 7. 'All Of Us With Wings' by Michelle Ruiz Keil
"Seventeen-year-old Xochi is alone in San Francisco, running from her painful past: the mother who abandoned her, the man who betrayed her. Then one day, she meets Pallas, a precocious twelve-year-old who lives with her rockstar family in one of the city's storybook Victorians. Xochi accepts a position as Pallas's live-in governess and quickly finds her place in their household, which is relaxed and happy despite the band's larger-than-life fame.
But on the night of the Vernal Equinox, as a concert afterparty rages in the house below, Xochi and Pallas accidentally summon a pair of ancient creatures devoted to avenging the wrongs of Xochi's adolescence. She would do anything to preserve her new life, but with the creatures determined to exact vengeance on those who've hurt her, no one is safe—not the family she's chosen, nor the one she left behind."
Available to pre-order in the UK and US.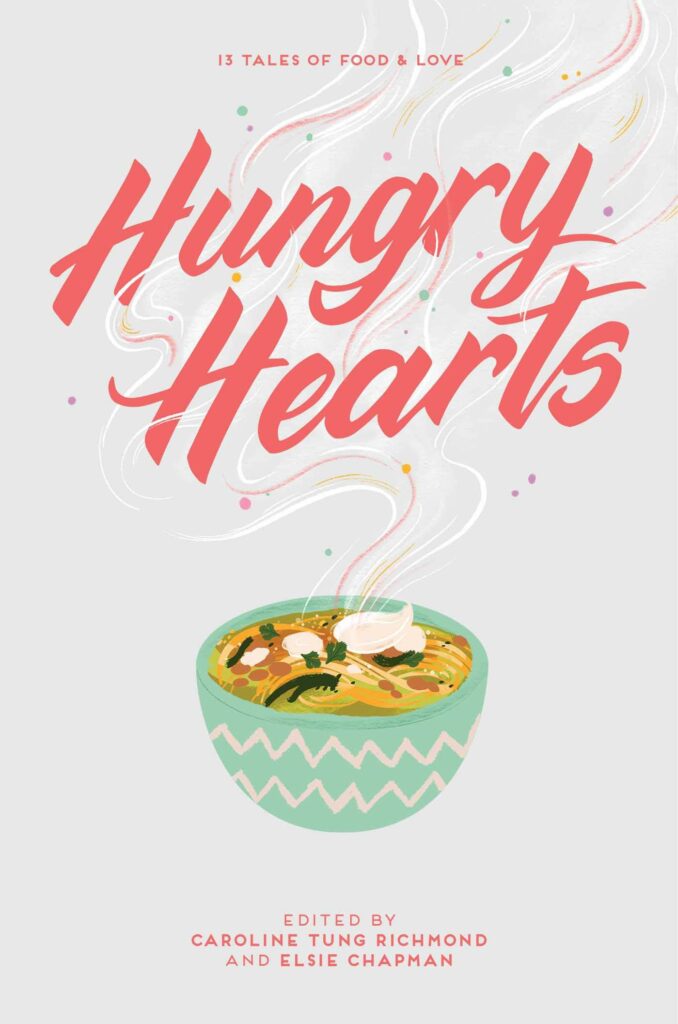 8. 'Hungry Hearts: 13 Tales of Food & Love' edited by Caroline Tung Richmond and Elsie Chapman
"From some of your favorite bestselling and critically acclaimed authors—including Sandhya Menon, Anna-Marie McLemore, and Rin Chupeco—comes a collection of interconnected short stories that explore the intersection of family, culture, and food in the lives of thirteen teens." Available to pre-order in the UK and US.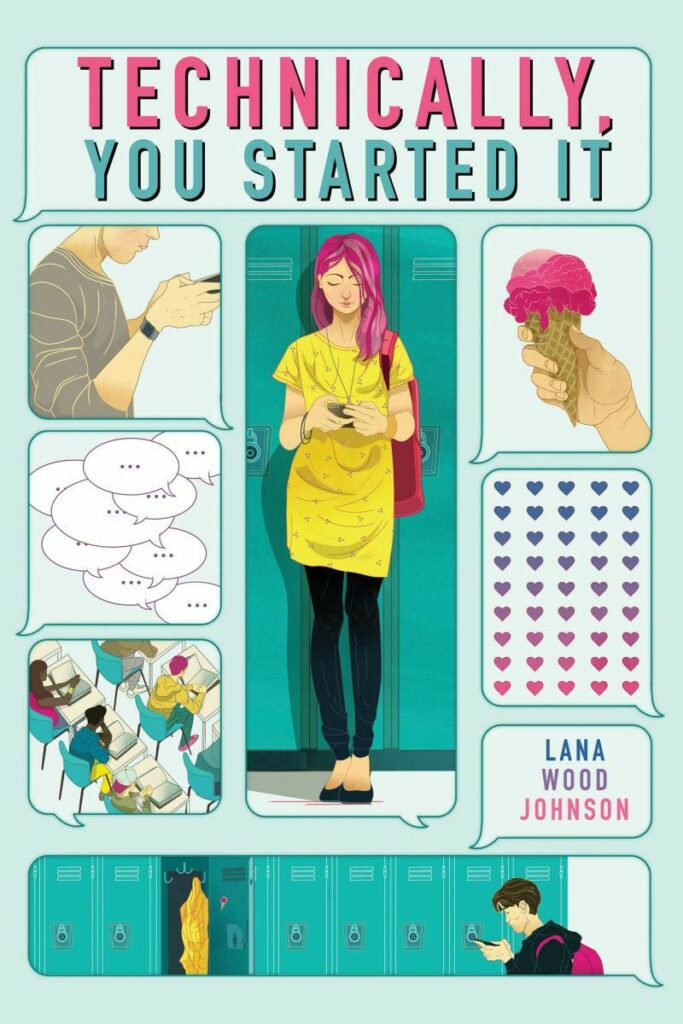 9. 'Technically, You Started It' by Lana Wood Johnson
"When a guy named Martin Nathaniel Munroe II texts you, it should be obvious who you're talking to. Except there's two of them (it's a long story), and Haley thinks she's talking to the one she doesn't hate.
A question about a class project rapidly evolves into an all-consuming conversation. Haley finds that Martin is actually willing to listen to her weird facts and unusual obsessions, and Martin feels like Haley is the first person to really see who he is. Haley and Martin might be too awkward to hang out in real life, but over text, they're becoming addicted to each other.
There's just one problem: Haley doesn't know who Martin is. And Martin doesn't know that Haley doesn't know. But they better figure it out fast before their meet-cute becomes an epic meet-disaster…"
Available to pre-order in the UK and US.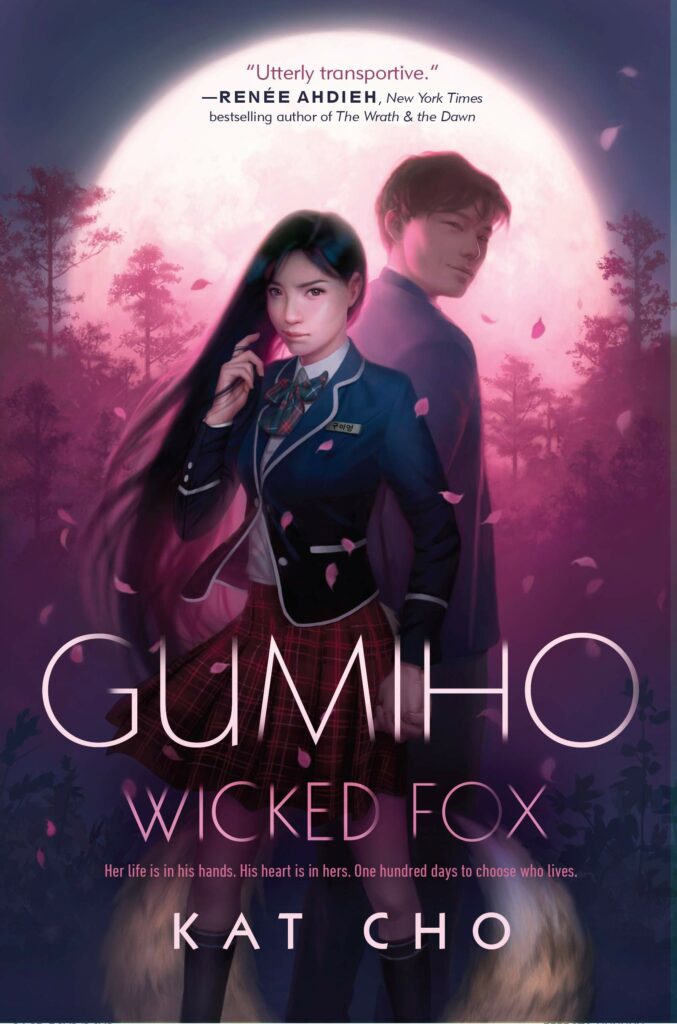 10. 'Wicked Fox' by Kat Cho
"Eighteen-year-old Gu Miyoung has a secret–she's a gumiho, a nine-tailed fox who must devour the energy of men in order to survive. Because so few believe in the old tales anymore, and with so many evil men no one will miss, the modern city of Seoul is the perfect place to hide and hunt.
But after feeding one full moon, Miyoung crosses paths with Jihoon, a human boy, being attacked by a goblin deep in the forest. Against her better judgment, she violates the rules of survival to rescue the boy, losing her fox bead–her gumiho soul–in the process.
Jihoon knows Miyoung is more than just a beautiful girl–he saw her nine tails the night she saved his life. His grandmother used to tell him stories of the gumiho, of their power and the danger they pose to humans. He's drawn to her anyway.
With murderous forces lurking in the background, Miyoung and Jihoon develop a tenuous friendship that blossoms into something more. But when a young shaman tries to reunite Miyoung with her bead, the consequences are disastrous . . . forcing Miyoung to choose between her immortal life and Jihoon's."
Available to pre-order in the UK and US.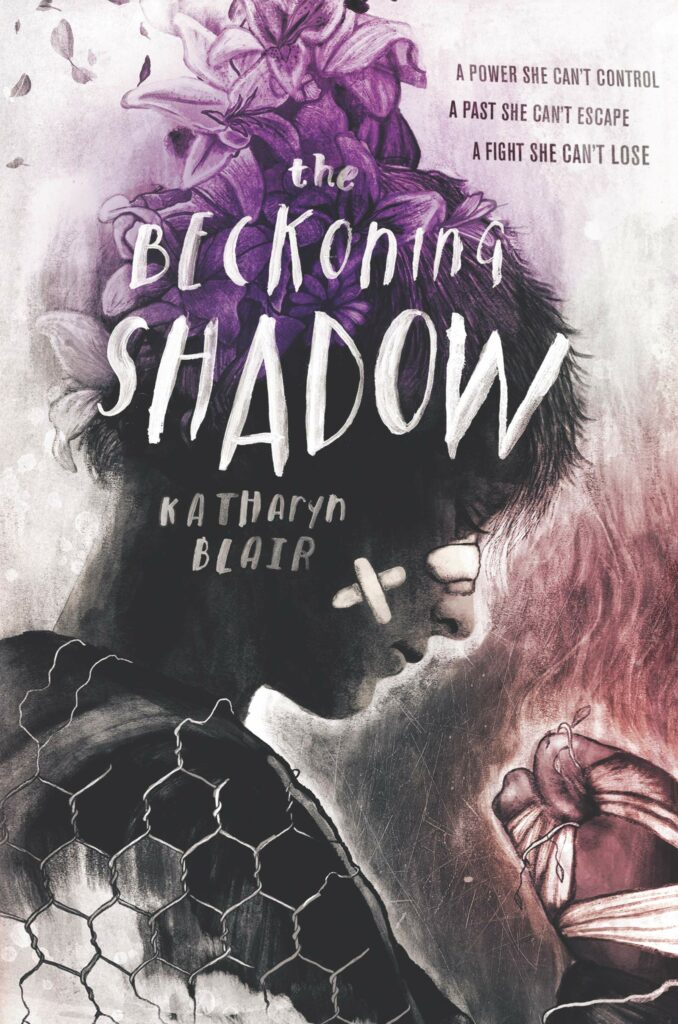 11. 'The Beckoning Shadow' by Katharyn Blair
Vesper Montgomery can summon your worst fear and turn it into a reality—but she's learned the hard way that it's an addicting and dangerous power. One wrong move and you could hurt someone you love.
But when she earns a spot in the Tournament of the Unraveling, where competitors battle it out for a chance to rewrite the past, Vesper finally has a shot to reverse the mistakes that have changed her forever. She turns to Sam Hardy, a former MMA fighter who's also carrying a tragedy he desperately wants to undo. However, helping heal Sam's heart will mean breaking her own, and the competition forces her to master her powers—powers she has been terrified of since they destroyed her life.
Available to pre-order in the UK and US.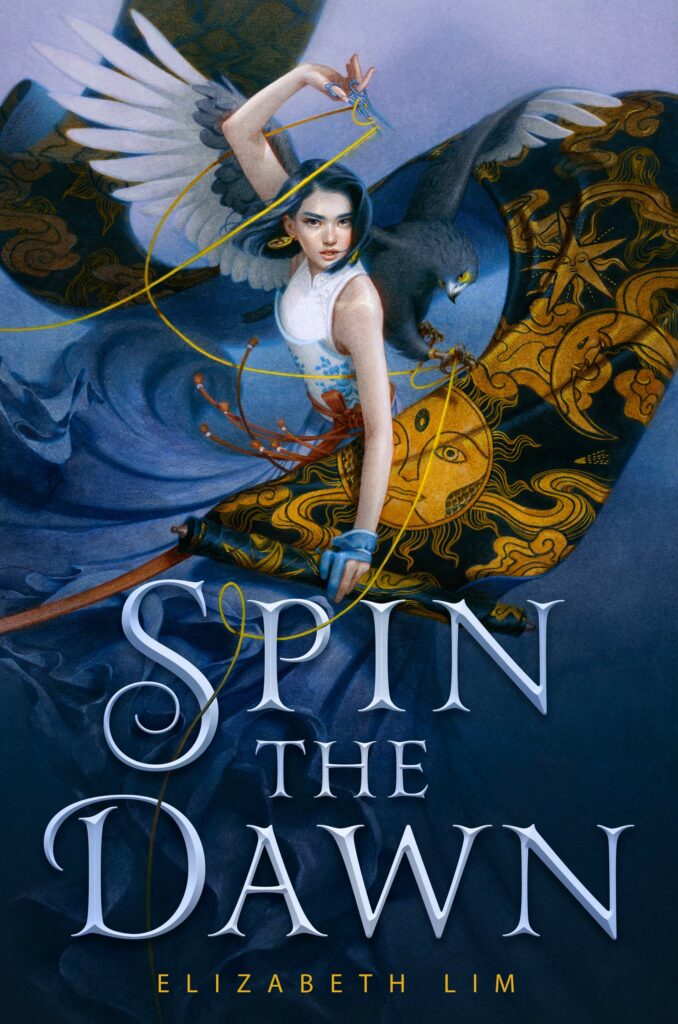 12. 'Spin the Dawn' by Elizabeth Lim
"Project Runway meets Mulan in this sweeping YA fantasy about a young girl who poses as a boy to compete for the role of imperial tailor and embarks on an impossible journey to sew three magic dresses, from the sun, the moon, and the stars."
Available to pre-order in the UK and US.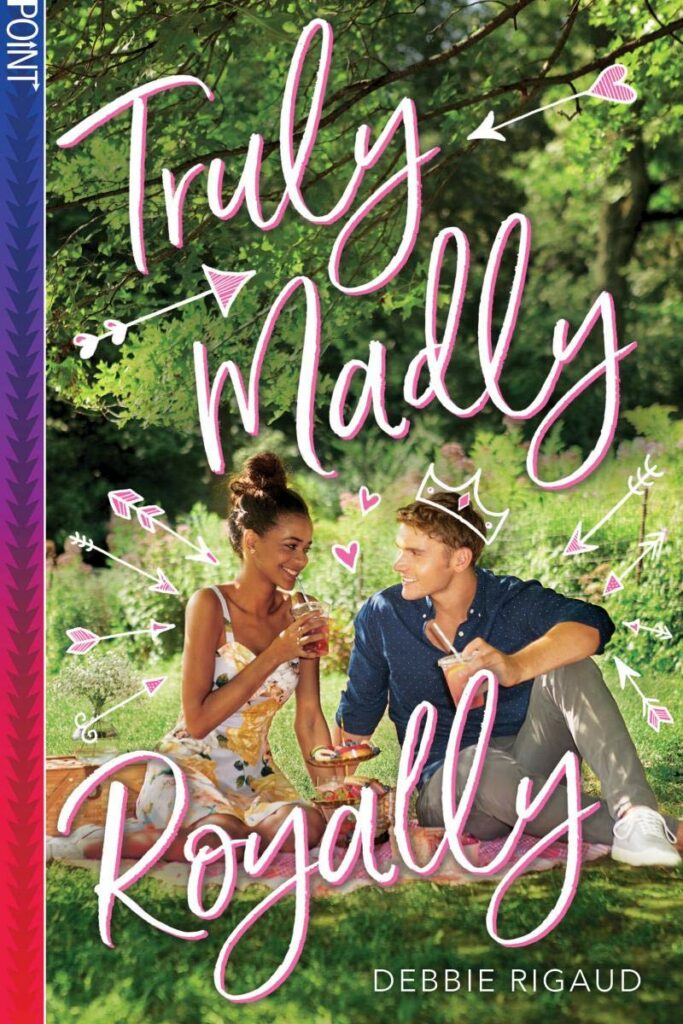 13. 'Truly, Madly, Royally' by Debbie Rigaud
"Fiercely independent and smart, Zora Emerson wants to change the world. She's excited to be attending a prestigious summer program, even if she feels out of place among her privileged, mostly white classmates. So she's definitely not expecting to feel a connection to Owen, who's an actual prince of an island off the coast of England. But Owen is funny, charming…and undeniably cute. Zora can't ignore the chemistry between them. When Owen invites Zora to be his date at his big brother's big royal wedding, Zora is suddenly thrust into the spotlight, along with her family and friends. Everyone is talking about her, in real life and online, and while Owen is used to the scrutiny, Zora's not sure it's something she can live with. Can she maintain her sense of self while moving between two very different worlds? And can her feelings for Owen survive and thrive in the midst of the crazy?"
Available to pre-order in the UK and US.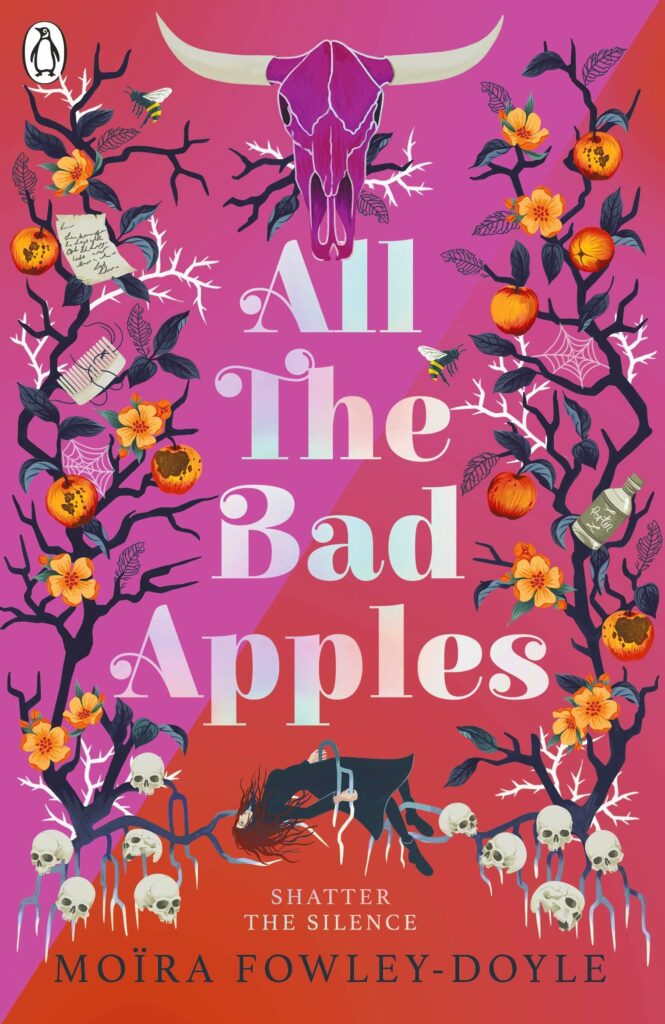 14. 'All the Bad Apples' by Moïra Fowley-Doyle
"When Deena's wild and mysterious sister Mandy disappears – presumed dead – her family are heartbroken. But Mandy has always been troubled. It's just another bad thing to happen to Deena's family. Only Deena refuses to believe it's true.
And then the letters start arriving. Letters from Mandy, claiming that their family's blighted history is not just bad luck or bad decisions – but a curse, handed down through the generations. Mandy has gone in search of the curse's roots, and now Deena must find her. What they find will heal their family's rotten past – or rip it apart forever."
Available to pre-order in the UK and US.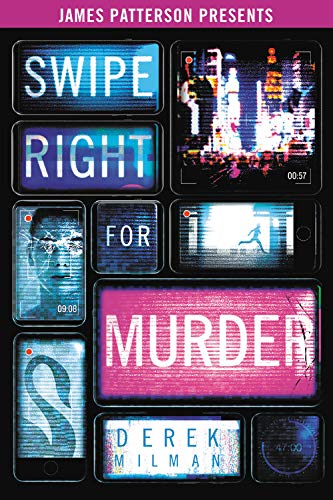 15. 'Swipe Right for Murder' by Derek Milman
"On the run from the FBI.
Targeted by a murderous cult.
Labeled a cyber-terrorist by the media.
Irritated texts from his best friend.
Eye contact with a nice-looking guy on the train.
Aidan has a lot to deal with, and he's not quite sure which takes top priority.
Finding himself alone in a posh New York City hotel room for the night, Aidan does what any red-blooded seventeen-year-old would do—he tries to hook up with someone new. But that lapse in judgement leads to him waking up next to a dead guy, which sparks an epic case of mistaken identity that puts Aidan on the run from everyone—faceless federal agents, his eccentric family, and, naturally, a cyber-terrorist group who will stop at nothing to find him.
He soon realizes the only way to stop the chase is to deliver the object everyone wants, before he gets caught or killed. But for Aidan, the hardest part is knowing who he can trust not to betray him—including himself."
Available to pre-order in the UK and US.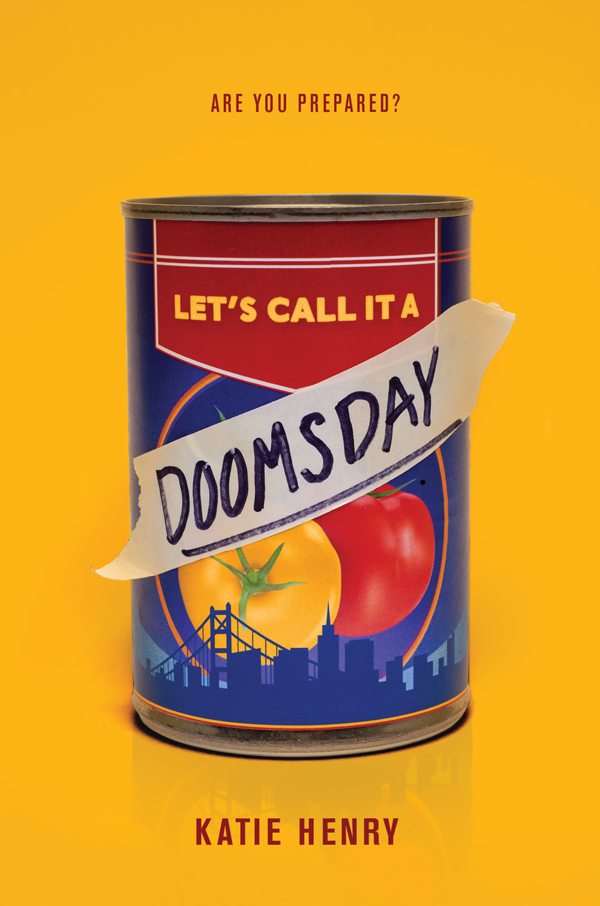 16. 'Let's Call it a Doomsday' by Katie Henry
"There are so many ways the world could end. There could be a fire. A catastrophic flood. A super eruption that spews lakes of lava. Ellis Kimball has made note of all possible scenarios, and she is prepared for each one. What she doesn't expect is meeting Hannah Marks in her therapist's waiting room. Hannah calls their meeting fate. After all, Ellis is scared about the end of the world; Hannah knows when it's going to happen.
Despite Ellis's anxiety — about what others think of her, about what she's doing wrong, about the safety of her loved ones — the two girls become fast friends. As Ellis tries to help Hannah decipher the details of her doomsday premonition, she learns there are secrets Hannah isn't telling her. But with time ticking down, the search for answers only raises more questions. When does it happen? Who will believe them? How do you prepare for the end of the world when it feels like your life is just getting started?"
Available to pre-order in the UK and US.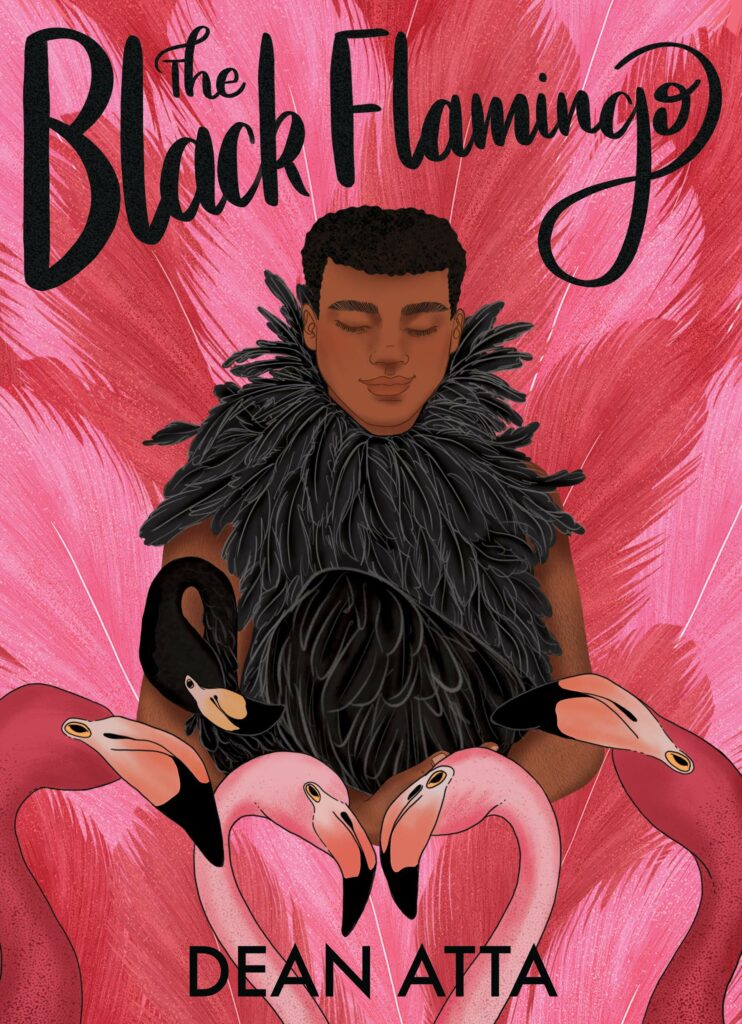 17. 'The Black Flamingo' by Dean Atta
"A boy comes to terms with his identity as a mixed-race gay teen – then at university he finds his wings as a drag artist, The Black Flamingo. A bold story written in verse, about the power of embracing your uniqueness. Sometimes, we need to take charge, to stand up wearing pink feathers – to show ourselves to the world in bold colour."
Available to pre-order in the UK.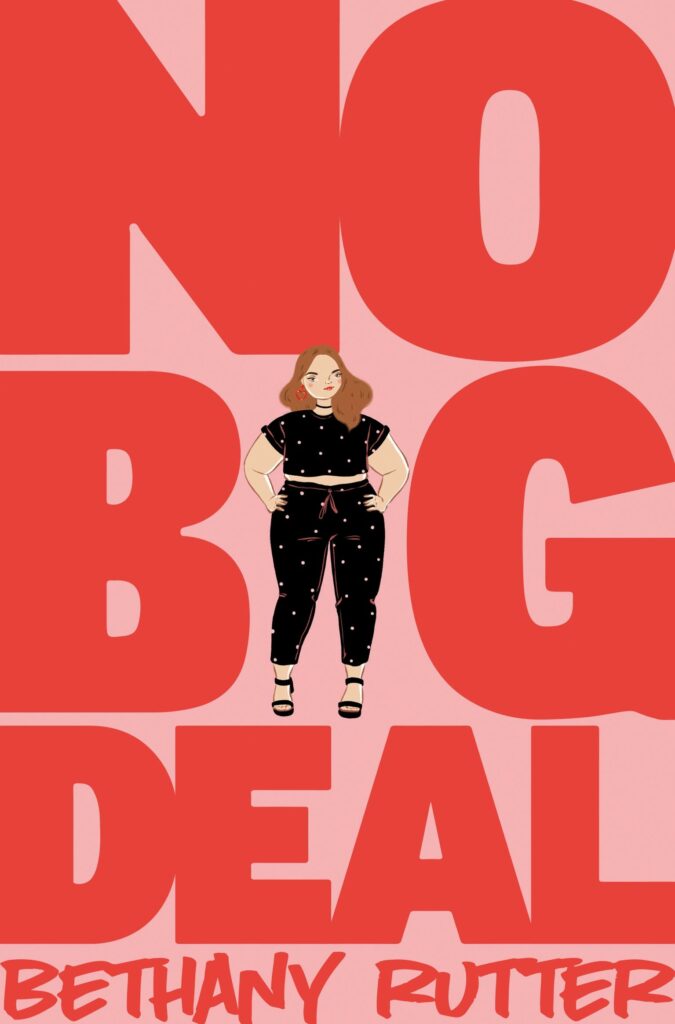 18. 'No Big Deal' by Bethany Rutter
"Meet Emily Daly, a stylish, cute, intelligent and hilarious seventeen-year-old about to start her last year at school. Emily is also fat. She likes herself and her body. When she meets Joe at a house party, he instantly becomes The Crush of Her Life. Everything changes. At first he seems perfect. But as they spend more time together, doubts start to creep in. With her mum trying new fad diets every week, and increasing pressure to change, Emily faces a constant battle to stay strong, be her true self and not change for anyone." Available to pre-order in the UK.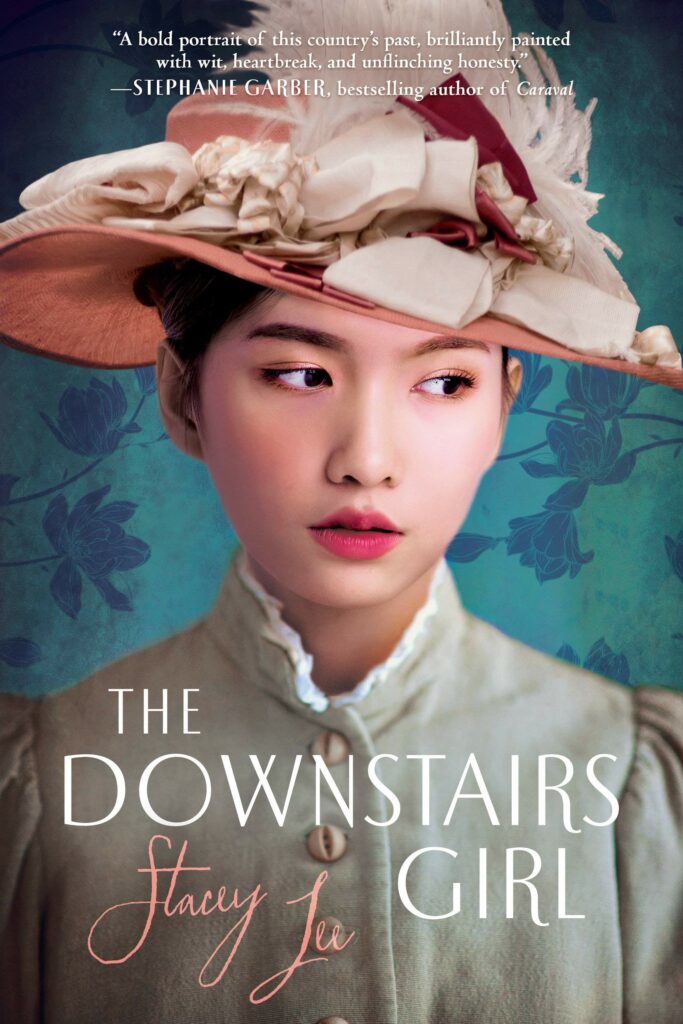 19. 'The Downstairs Girl' by Stacey Lee
"By day, seventeen-year-old Jo Kuan works as a lady's maid for the cruel daughter of one of the wealthiest men in Atlanta. But by night, Jo moonlights as the pseudonymous author of a newspaper advice column for the genteel Southern lady, "Dear Miss Sweetie." When her column becomes wildly popular, she uses the power of the pen to address some of society's ills, but she's not prepared for the backlash that follows when her column challenges fixed ideas about race and gender.

While her opponents clamor to uncover the secret identity of Miss Sweetie, a mysterious letter sets Jo off on a search for her own past and the parents who abandoned her as a baby. But when her efforts put her in the crosshairs of Atlanta's most notorious criminal, Jo must decide whether she, a girl used to living in the shadows, is ready to step into the light."
Available to pre-order in the UK and US.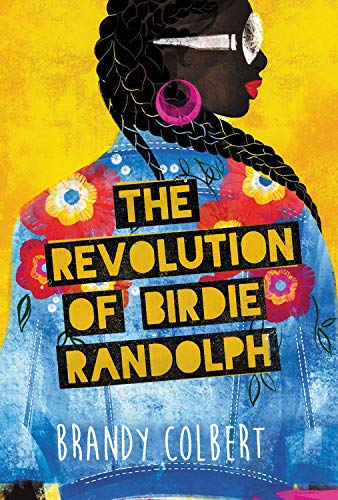 20. 'The Revolution of Birdie Randolph' by Brandy Colbert
"Dove "Birdie" Randolph works hard to be the perfect daughter and follow the path her parents have laid out for her: She quit playing her beloved soccer, she keeps her nose buried in textbooks, and she's on track to finish high school at the top of her class. But then Birdie falls hard for Booker, a sweet boy with a troubled past…whom she knows her parents will never approve of.
When her estranged aunt Carlene returns to Chicago and moves into the family's apartment above their hair salon, Birdie notices the tension building at home. Carlene is sweet, friendly, and open-minded–she's also spent decades in and out of treatment facilities for addiction. As Birdie becomes closer to both Booker and Carlene, she yearns to spread her wings. But when long-buried secrets rise to the surface, everything she's known to be true is turned upside down." Available to pre-order in the UK and US.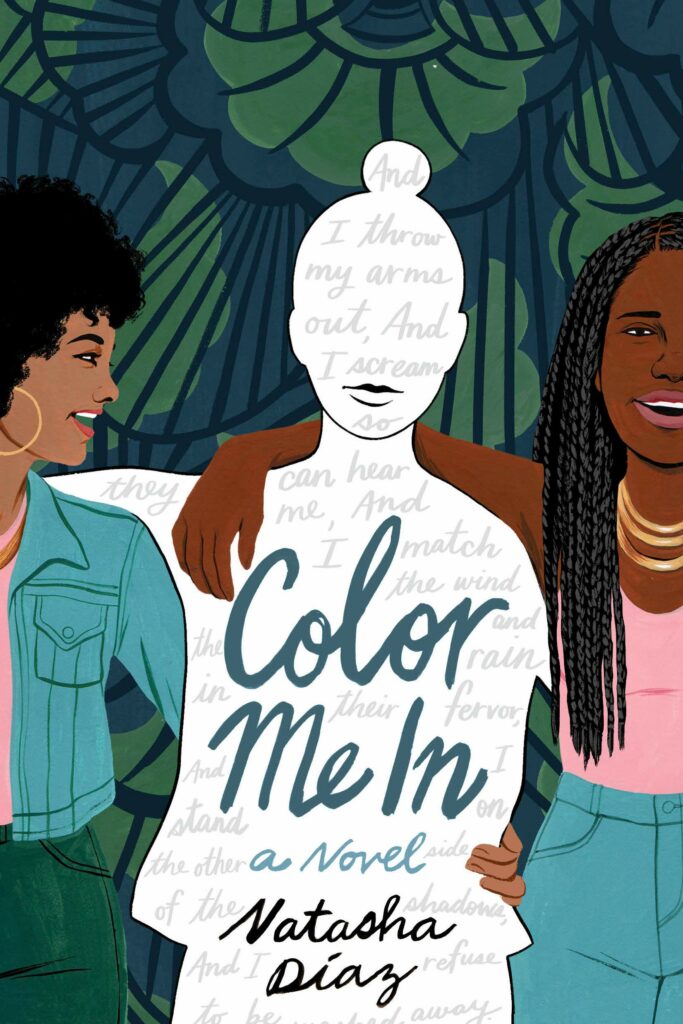 21. 'Color Me In' by Natasha Diaz
"Who is Nevaeh Levitz?
Growing up in an affluent suburb of New York City, sixteen-year-old Nevaeh Levitz never thought much about her biracial roots. When her Black mom and Jewish dad split up, she relocates to her mom's family home in Harlem and is forced to confront her identity for the first time.
Nevaeh wants to get to know her extended family, but one of her cousins can't stand that Nevaeh, who inadvertently passes as white, is too privileged, pampered, and selfish to relate to the injustices they face on a daily basis as African Americans. In the midst of attempting to blend their families, Nevaeh's dad decides that she should have a belated bat mitzvah instead of a sweet sixteen, which guarantees social humiliation at her posh private school. Even with the push and pull of her two cultures, Nevaeh does what she's always done when life gets complicated: she stays silent.
It's only when Nevaeh stumbles upon a secret from her mom's past, finds herself falling in love, and sees firsthand the prejudice her family faces that she begins to realize she has a voice. And she has choices. Will she continue to let circumstances dictate her path? Or will she find power in herself and decide once and for all who and where she is meant to be?"