Sarah Suk's 6 must-read YA rivals-to-lovers stories
"The growth! The payoff! It's all just so good."
This post was kindly written by Sarah Suk, author of Made in Korea
Ah, rivals to lovers. One of my all-time favorite tropes and arguably the most elite romance trope of all (though catch me on another day and you may find me saying the same of friends to lovers and fake dating. What can I say? I love them all too much to choose. But I digress). My own debut novel, Made in Korea, features a rivals to lovers dynamic in the main characters, Valerie and Wes, who run competing K-beauty businesses at school. I love the push and pull, the natural chemistry, and the immense satisfaction of seeing two people kiss after spending an enormous amount of time denying their feelings for each other. The growth! The payoff! It's all just so good.
Here are six of my must read YA rivals to lovers stories. While this list is by no means comprehensive, it is a great glimpse into the never-ending wondrous possibilities of the rivals to lovers trope. Like I said. Elite.
---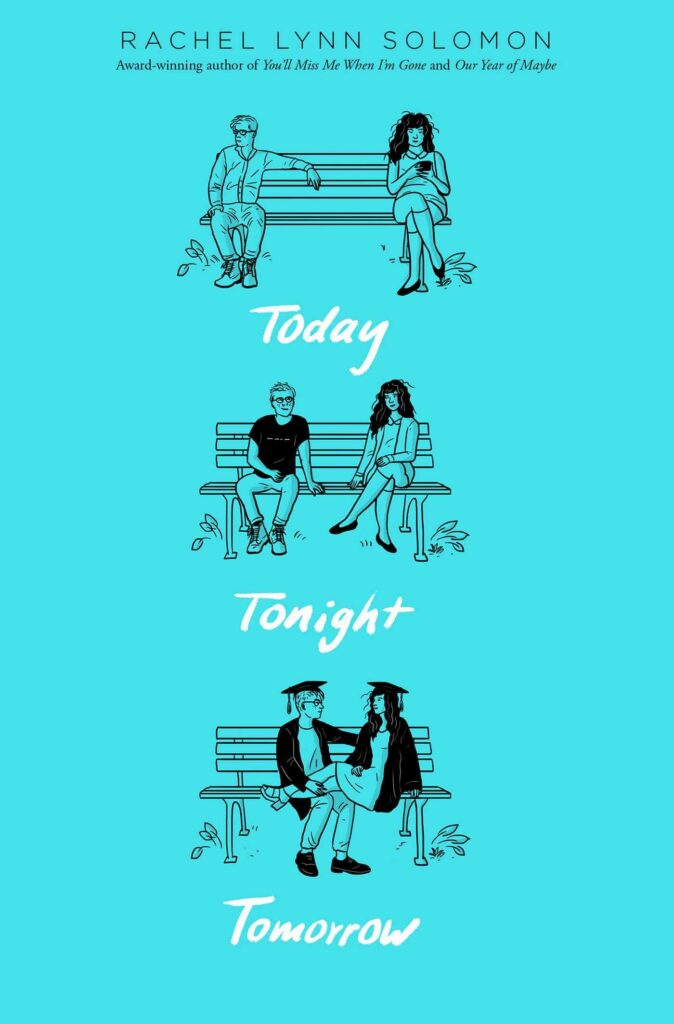 Today Tonight Tomorrow by Rachel Lynn Solomon
Today, she hates him.
It's the last day of senior year. Rowan Roth and Neil McNair have been bitter rivals for all of high school, clashing on test scores, student council elections, and even gym class pull-up contests. While Rowan, who secretly wants to write romance novels, is anxious about the future, she'd love to beat her infuriating nemesis one last time.
Tonight, she puts up with him.
When Neil is named valedictorian, Rowan has only one chance at victory: Howl, a senior class game that takes them all over Seattle, a farewell tour of the city she loves. But after learning a group of seniors is out to get them, she and Neil reluctantly decide to team up until they're the last players left—and then they'll destroy each other.
As Rowan spends more time with Neil, she realizes he's much more than the awkward linguistics nerd she's sparred with for the past four years. And, perhaps, this boy she claims to despise might actually be the boy of her dreams.
Tomorrow … maybe she's already fallen for him.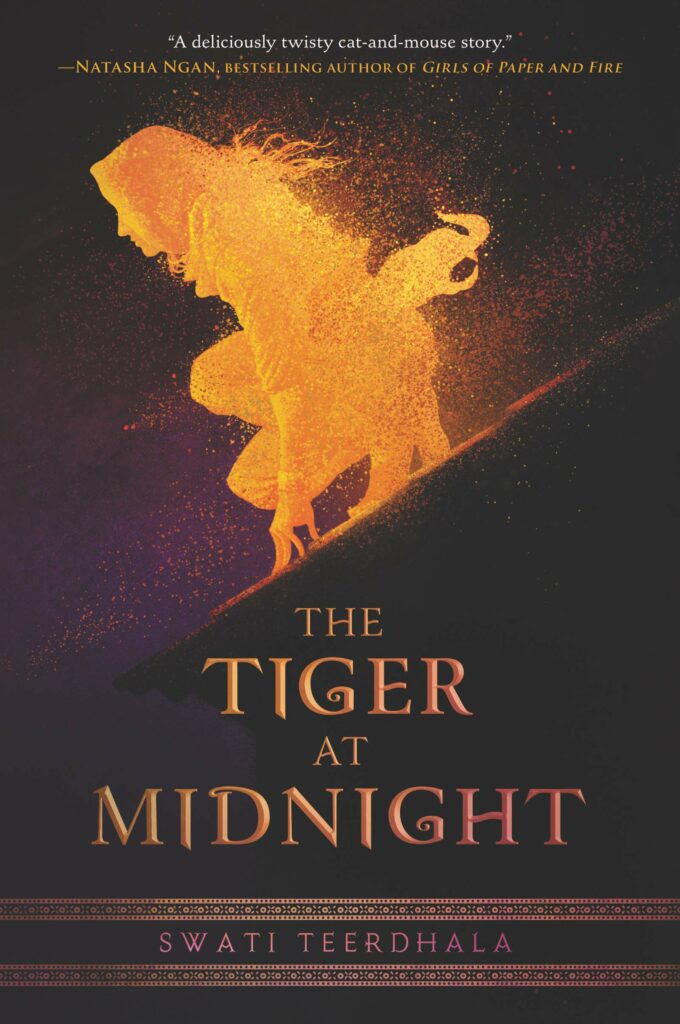 The Tiger at Midnight by Swati Teerdhala
Esha is a legend, but no one knows. It's only in the shadows that she moonlights as the Viper, the rebels' highly skilled assassin. She's devoted her life to avenging what she lost in the royal coup, and now she's been tasked with her most important mission to date: taking down the ruthless General Hotha.
Kunal has been a soldier since childhood, training morning and night to uphold the power of King Vardaan. His uncle, the general, has ensured that Kunal never strays from the path—even as a part of Kunal longs to join the outside world, which has been growing only more volatile.
Then Esha's and Kunal's paths cross—and an unimaginable chain of events unfolds. Both the Viper and the soldier think they're calling the shots, but they're not the only players moving the pieces. As the bonds that hold their land in order break down and the sins of the past meet the promise of a new future, both rebel and soldier must make unforgivable choices.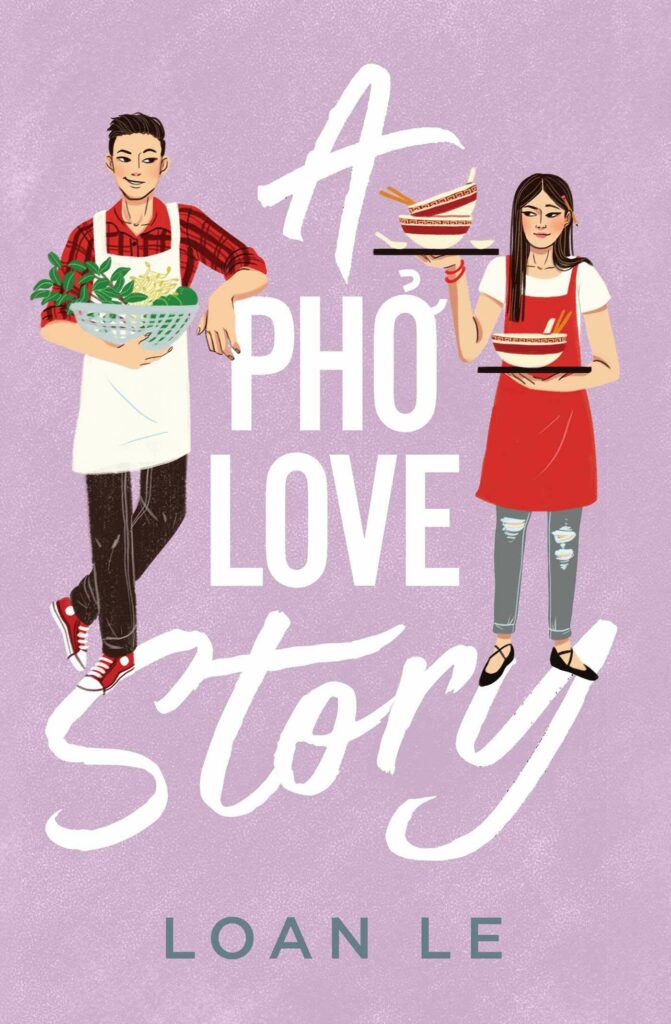 A Pho Love Story by Loan Le
If Bao Nguyen had to describe himself, he'd say he was a rock. Steady and strong, but not particularly interesting. His grades are average, his social status unremarkable. He works at his parents' pho restaurant, and even there, he is his parents' fifth favorite employee. Not ideal.
If Linh Mai had to describe herself, she'd say she was a firecracker. Stable when unlit, but full of potential for joy and fire. She loves art and dreams pursuing a career in it. The only problem? Her parents rely on her in ways they're not willing to admit, including working practically full-time at her family's pho restaurant.
For years, the Mais and the Nguyens have been at odds, having owned competing, neighboring pho restaurants. Bao and Linh, who've avoided each other for most of their lives, both suspect that the feud stems from feelings much deeper than friendly competition.
But then a chance encounter brings Linh and Bao in the same vicinity despite their best efforts and sparks fly, leading them both to wonder what took so long for them to connect. But then, of course, they immediately remember.
Can Linh and Bao find love in the midst of feuding families and complicated histories?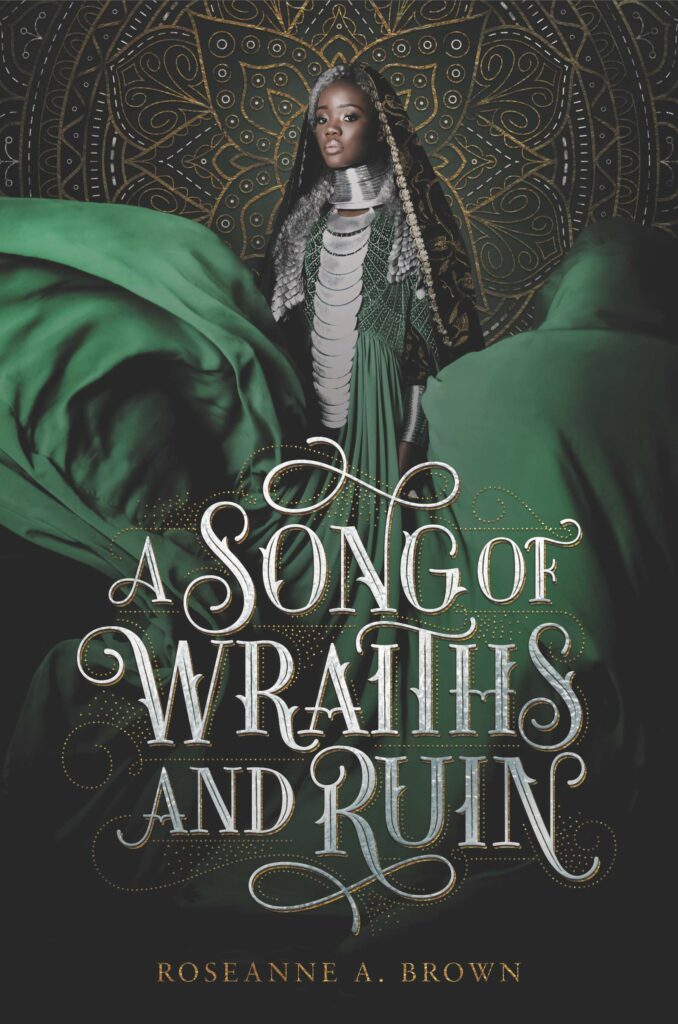 A Song of Wraiths and Ruin by Roseanne A. Brown
For Malik, the Solstasia festival is a chance to escape his war-stricken home and start a new life with his sisters in the prosperous desert city of Ziran. But when a vengeful spirit abducts Malik's younger sister, Nadia, as payment into the city, Malik strikes a fatal deal—kill Karina, Crown Princess of Ziran, for Nadia's freedom.
But Karina has deadly aspirations of her own. Her mother, the Sultana, has been assassinated; her court threatens mutiny; and Solstasia looms like a knife over her neck. Grief-stricken, Karina decides to resurrect her mother through ancient magic . . . requiring the beating heart of a king. And she knows just how to obtain one: by offering her hand in marriage to the victor of the Solstasia competition.
When Malik rigs his way into the contest, they are set on a course to destroy each other. But as attraction flares between them and ancient evils stir, will they be able to see their tasks to the death?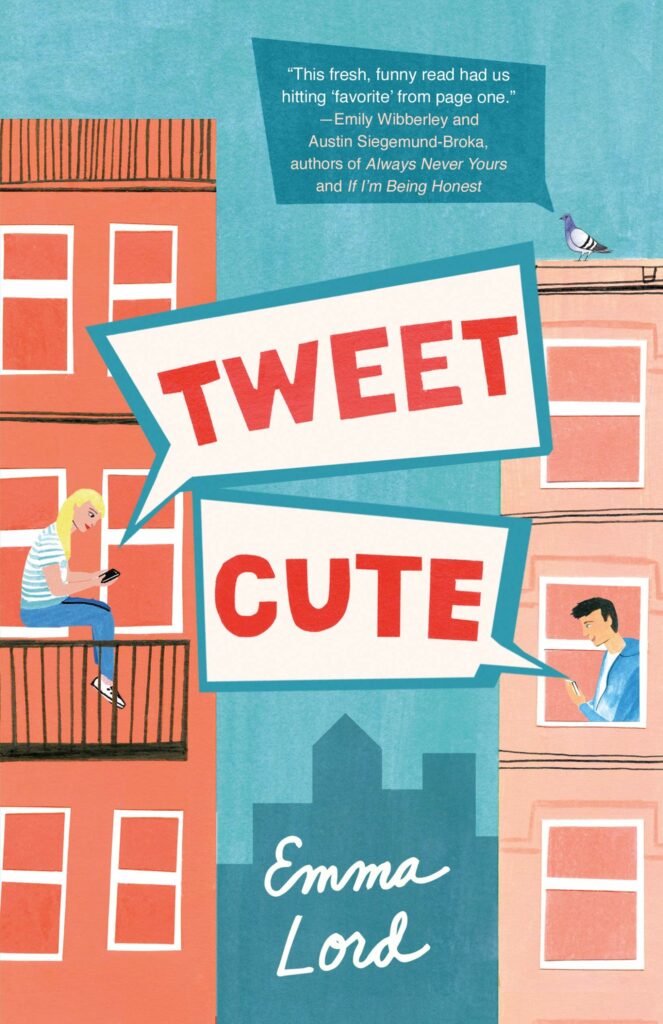 Tweet Cute by Emma Lord
Meet Pepper, swim team captain, chronic overachiever, and all-around perfectionist. Her family may be falling apart, but their massive fast-food chain is booming ― mainly thanks to Pepper, who is barely managing to juggle real life while secretly running Big League Burger's massive Twitter account.
Enter Jack, class clown and constant thorn in Pepper's side. When he isn't trying to duck out of his obscenely popular twin's shadow, he's busy working in his family's deli. His relationship with the business that holds his future might be love/hate, but when Big League Burger steals his grandma's iconic grilled cheese recipe, he'll do whatever it takes to take them down, one tweet at a time.
All's fair in love and cheese ― that is, until Pepper and Jack's spat turns into a viral Twitter war. Little do they know, while they're publicly duking it out with snarky memes and retweet battles, they're also falling for each other in real life ― on an anonymous chat app Jack built.
As their relationship deepens and their online shenanigans escalate ― people on the internet are shipping them?? ― their battle gets more and more personal, until even these two rivals can't ignore they were destined for the most unexpected, awkward, all-the-feels romance that neither of them expected.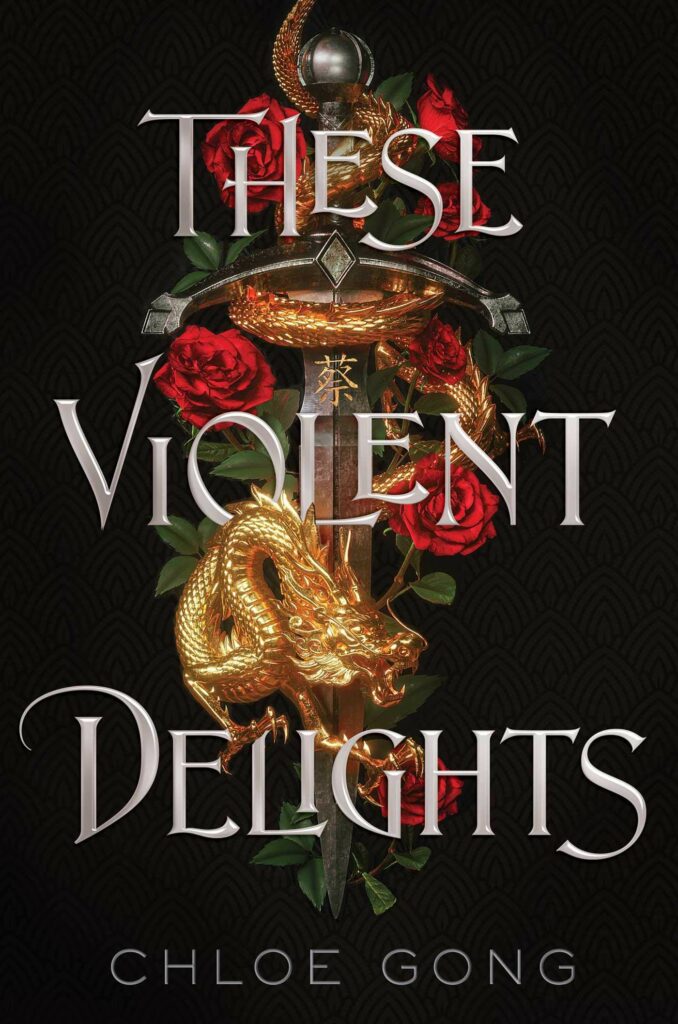 These Violent Delights by Chloe Gong
The year is 1926, and Shanghai hums to the tune of debauchery.
A blood feud between two gangs runs the streets red, leaving the city helpless in the grip of chaos. At the heart of it all is eighteen-year-old Juliette Cai, a former flapper who has returned to assume her role as the proud heir of the Scarlet Gang—a network of criminals far above the law. Their only rivals in power are the White Flowers, who have fought the Scarlets for generations. And behind every move is their heir, Roma Montagov, Juliette's first love…and first betrayal.
But when gangsters on both sides show signs of instability culminating in clawing their own throats out, the people start to whisper. Of a contagion, a madness. Of a monster in the shadows. As the deaths stack up, Juliette and Roma must set their guns—and grudges—aside and work together, for if they can't stop this mayhem, then there will be no city left for either to rule.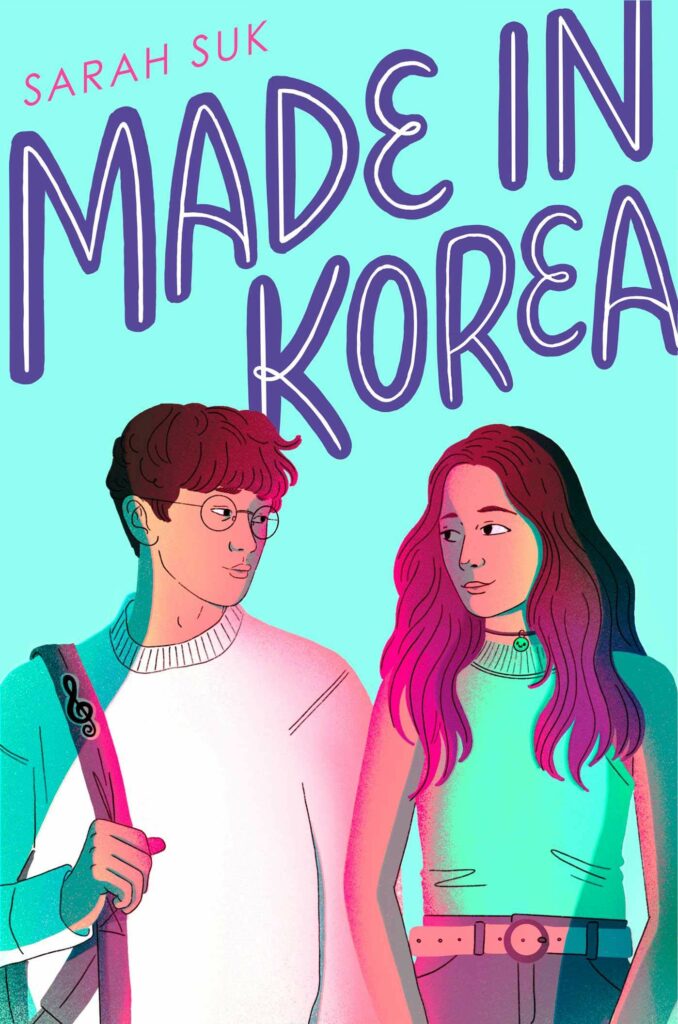 Get your copy of Made in Korea by Sarah Suk here.