20+ March 2020 YA releases you need on your bookshelf
March is not playing around with these YA releases.
This post contains affiliate links, which means United By Pop receives a percentage if you make a purchase using these links. Thank you for supporting the brands that support this blog.
From the dizzying heights of New York's Upper East Side to Edwardian London to hidden realms, March's YA releases are set to take us on journeys across our world and those yet to be discovered. So prepare your shelves, because they're about to be stacked high with stories of royalty, music, prom nights, rebellion and so much more.
---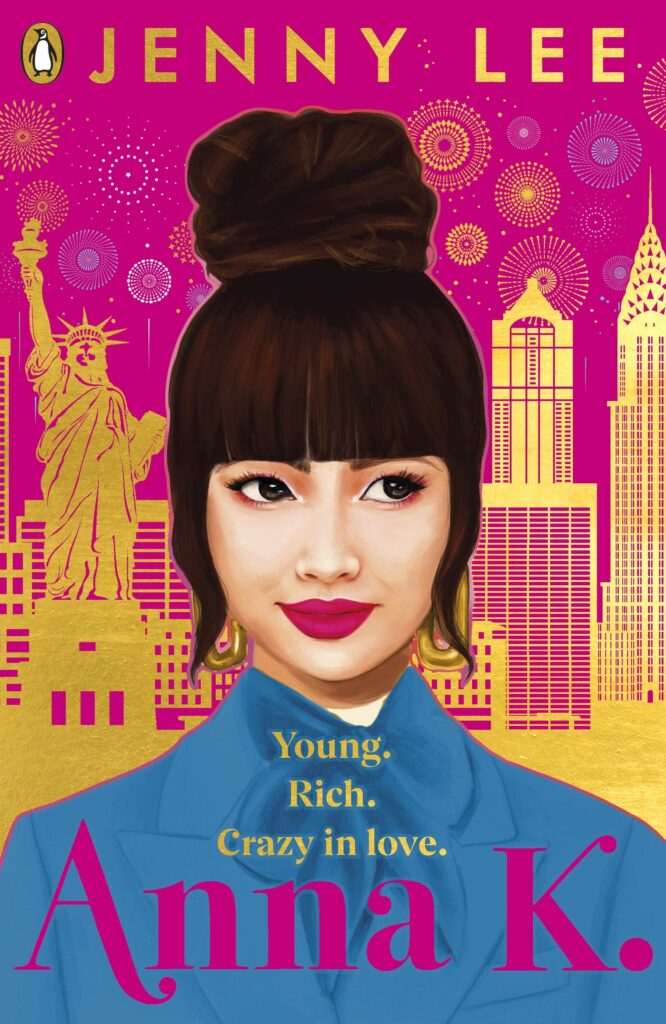 Anna K. by Jenny Lee (3rd March)
Welcome to the dizzying heights of New York's Upper East Side: where privilege, partying and scandal rules and Anna K knows the rules by heart. Beautiful, rich and popular, she takes care to maintain her status as the perfect girlfriend, daughter and student.
Then a chance encounter at Grand Central station with notorious playboy Alexi 'Count' Vronsky changes everything. Anna knows she needs to avoid Alexi, but sometimes fate has other plans. Soon Anna finds it impossible to resist him, and finds herself willing to risk everything she has to be with him – no matter the consequences. After all, the course of true love never did run smooth…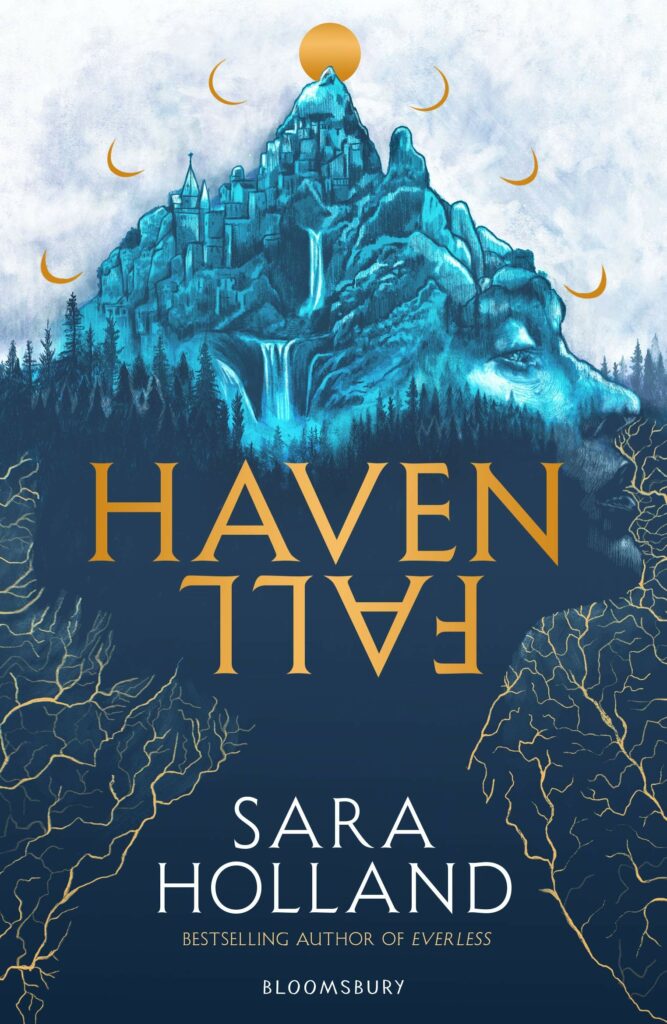 Havenfall by Sara Holland (3rd March)
Maddie loves spending summers at her uncle's Inn at Havenfall. But the Inn is much more than a Maddie's safe haven, and life in Havenfall isn't without its secrets. Beneath the beautiful, sprawling manor in Colorado lie hidden gateways to other worlds, some long-sealed by ancient magic.
When a body is found on the grounds, the volatile peace brokered between these worlds is irrevocably compromised. What's worse is that Maddie's friend Brekken stands accused of the murder. With everything she loves at stake, Maddie must confront shocking truths about the dangers lurking beneath Havenfall – and discover who she really is.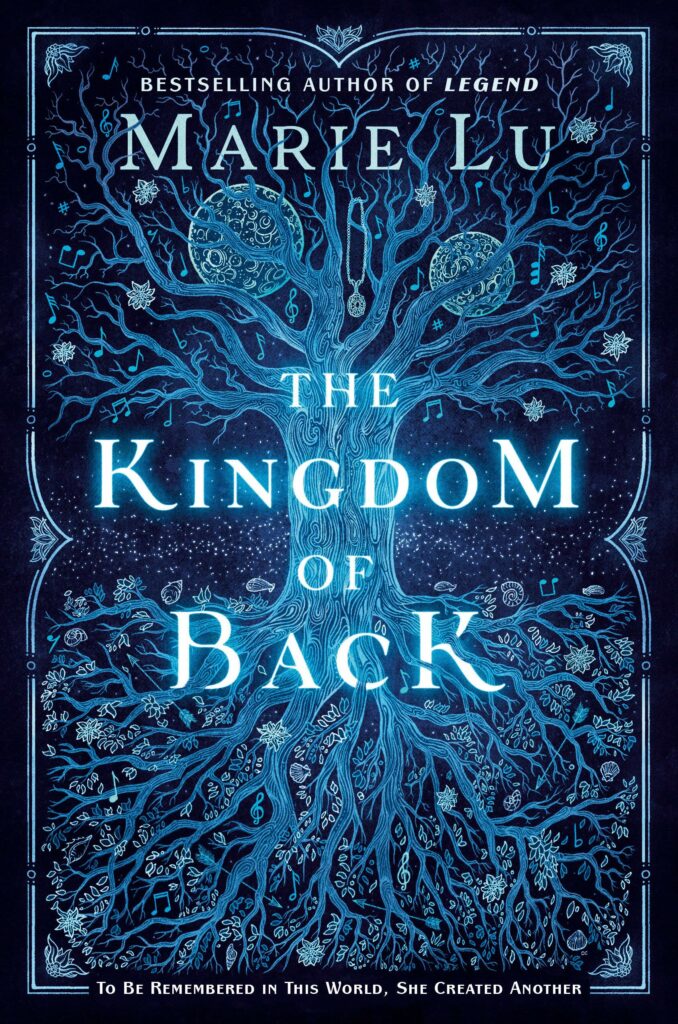 The Kingdom of Back by Marie Lu (3rd March)
Two siblings. Two brilliant talents. But only one Mozart.
Born with a gift for music, Nannerl Mozart has just one wish–to be remembered forever. But even as she delights audiences with her masterful playing, she has little hope she'll ever become the acclaimed composer she longs to be. She is a young woman in 18th century Europe, and that means composing is forbidden to her. She will perform only until she reaches a marriageable age–her tyrannical father has made that much clear.
And as Nannerl's hope grows dimmer with each passing year, the talents of her beloved younger brother, Wolfgang, only seem to shine brighter. His brilliance begins to eclipse her own, until one day a mysterious stranger from a magical land appears with an irresistible offer. He has the power to make her wish come true–but his help may cost her everything.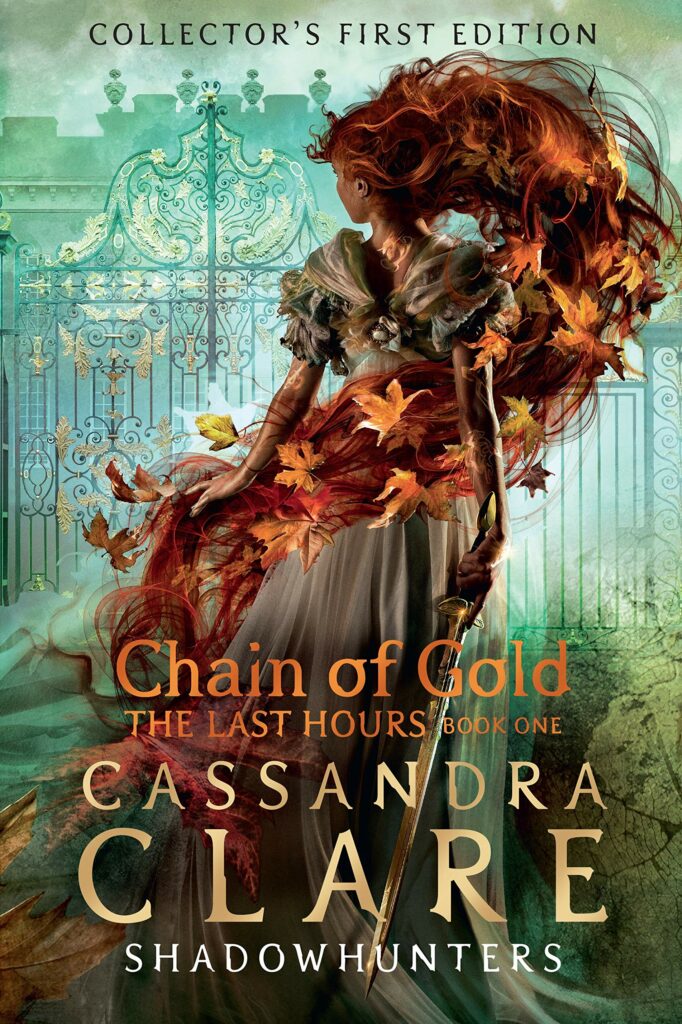 Chain of Gold by Cassandra Clare (3rd March)
Welcome to Edwardian London, a time of electric lights and long shadows, the celebration of artistic beauty and the wild pursuit of pleasure, with demons waiting in the dark. For years there has been peace in the Shadowhunter world. James and Lucie Herondale, children of the famous Will and Tessa, have grown up in an idyll with their loving friends and family, listening to stories of good defeating evil and love conquering all. But everything changes when the Blackthorn and Carstairs families come to London…and so does a remorseless and inescapable plague.
James Herondale longs for a great love, and thinks he has found it in the beautiful, mysterious Grace Blackthorn. Cordelia Carstairs is desperate to become a hero, save her family from ruin, and keep her secret love for James hidden. When disaster strikes the Shadowhunters, James, Cordelia and their friends are plunged into a wild adventure which will reveal dark and incredible powers, and the true cruel price of being a hero…and falling in love.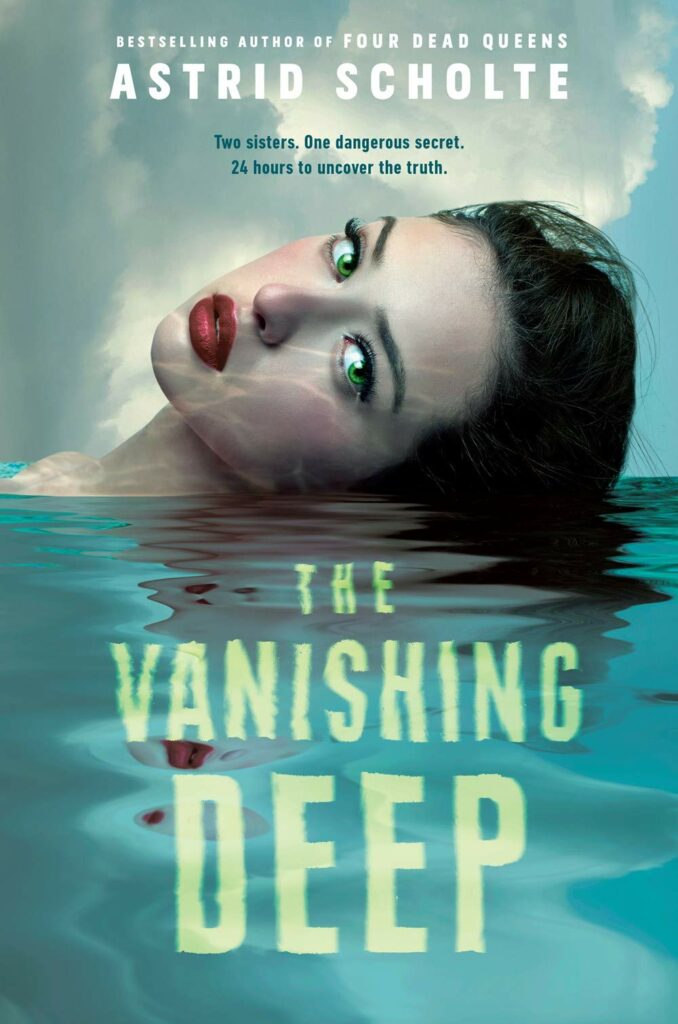 The Vanishing Deep by Astrid Scholte (3rd March)
Seventeen-year-old Tempe was born into a world of water. When the Great Waves destroyed her planet, its people had to learn to survive living on the water, but the ruins of the cities below still called. Tempe dives daily, scavenging the ruins of a bygone era, searching for anything of value to trade for Notes. It isn't food or clothing that she wants to buy, but her dead sister's life. For a price, the research facility on the island of Palindromena will revive the dearly departed for twenty-four hours before returning them to death. It isn't a heartfelt reunion that Tempe is after; she wants answers. Elysea died keeping a terrible secret, one that has ignited an unquenchable fury in Tempe: Her beloved sister was responsible for the death of their parents. Tempe wants to know why.
But once revived, Elysea has other plans. She doesn't want to spend her last day in a cold room accounting for a crime she insists she didn't commit. Elysea wants her freedom and one final glimpse at the life that was stolen from her. She persuades Tempe to break her out of the facility, and they embark on a dangerous journey to discover the truth about their parents' death and mend their broken bond. But they're pursued every step of the way by two Palindromena employees desperate to find them before Elysea's time is up–and before the secret behind the revival process and the true cost of restored life is revealed.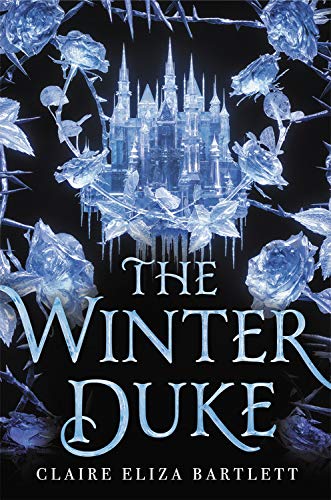 The Winter Duke by Claire Eliza Bartlett (3rd March)
When Ekata's brother is finally named heir, there will be nothing to keep her at home in Kylma Above with her murderous family. Not her books or science experiments, not her family's icy castle atop a frozen lake, not even the tantalizingly close Kylma Below, a mesmerizing underwater kingdom that provides her family with magic. But just as escape is within reach, her parents and twelve siblings fall under a strange sleeping sickness.
In the space of a single night, Ekata inherits the title of duke, her brother's warrior bride, and ever-encroaching challengers from without—and within—her own ministry. Nothing has prepared Ekata for diplomacy, for war, for love…or for a crown she has never wanted. If Kylma Above is to survive, Ekata must seize her family's power. And if Ekata is to survive, she must quickly decide how she will wield it.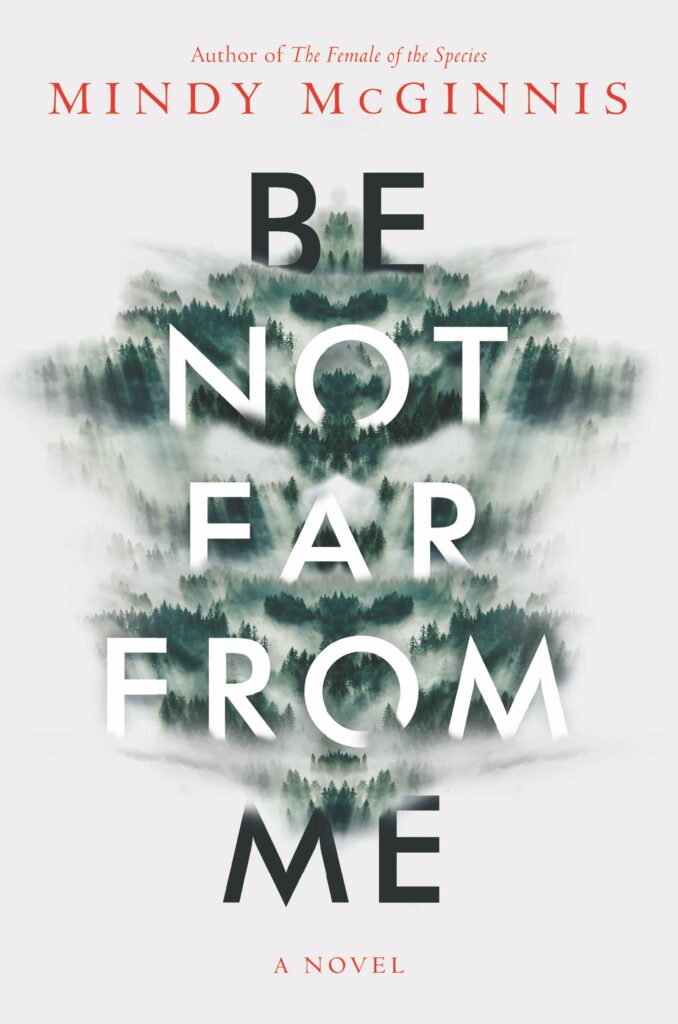 Be Not Far From Me by Mindy McGinnis (3rd March)
The world is not tame.
Ashley knows this truth deep in her bones, more at home with trees overhead than a roof. So when she goes hiking in the Smokies with her friends for a night of partying, the falling dark and creaking trees are second nature to her. But people are not tame either. And when Ashley catches her boyfriend with another girl, drunken rage sends her running into the night, stopped only by a nasty fall into a ravine. Morning brings the realization that she's alone – and far off trail. Lost in undisturbed forest and with nothing but the clothes on her back, Ashley must figure out how to survive despite the red streak of infection creeping up her leg.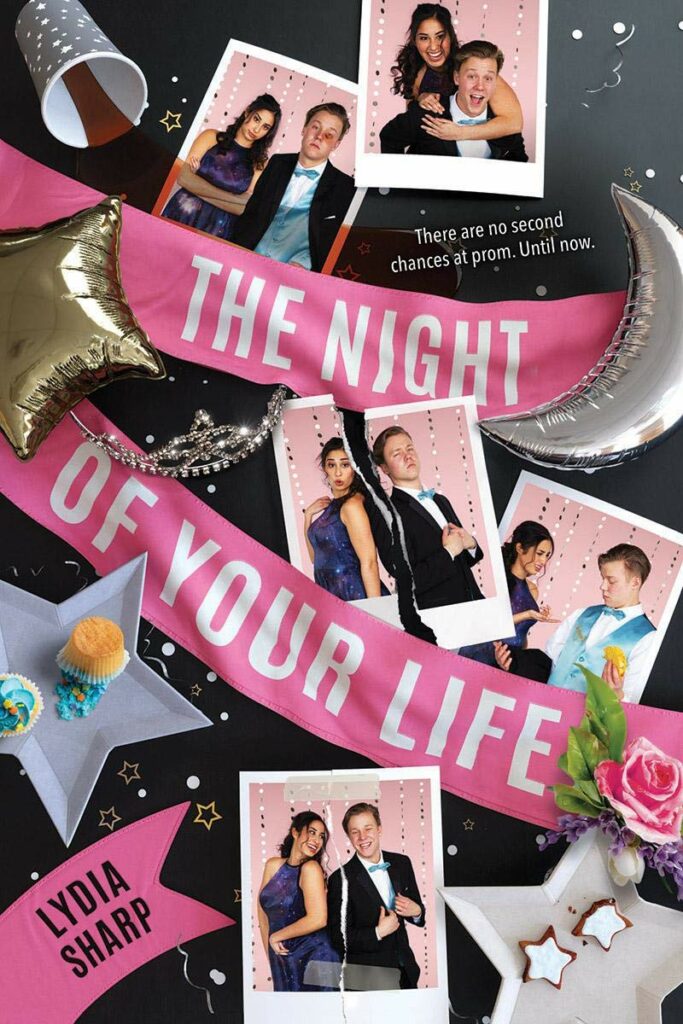 The Night of Your Life by Lydia Sharp (3rd March)
JJ is having the worst prom ever… over and over again.
All year, JJ's been looking forward to going to prom with his best friend, Lucy. It will be their last hurrah before graduation—a perfect night for all their friends to relax, have fun together, and celebrate making it through high school.
But nothing goes according to plan. When a near-car crash derails JJ before he even gets to prom and Lucy can't figure out what happened to him, things spiral out of control. The best night of their lives quickly turns into the worst.
That is… until JJ wakes up the next day only to find that it's prom night all over again.
At first, JJ thinks he's lucky to have unlimited chances at perfecting the night of his life. But each day ends badly for him and Lucy, no matter what he does. Can he find a way to get the perfect prom he's always wanted and move forward into the rest of his life?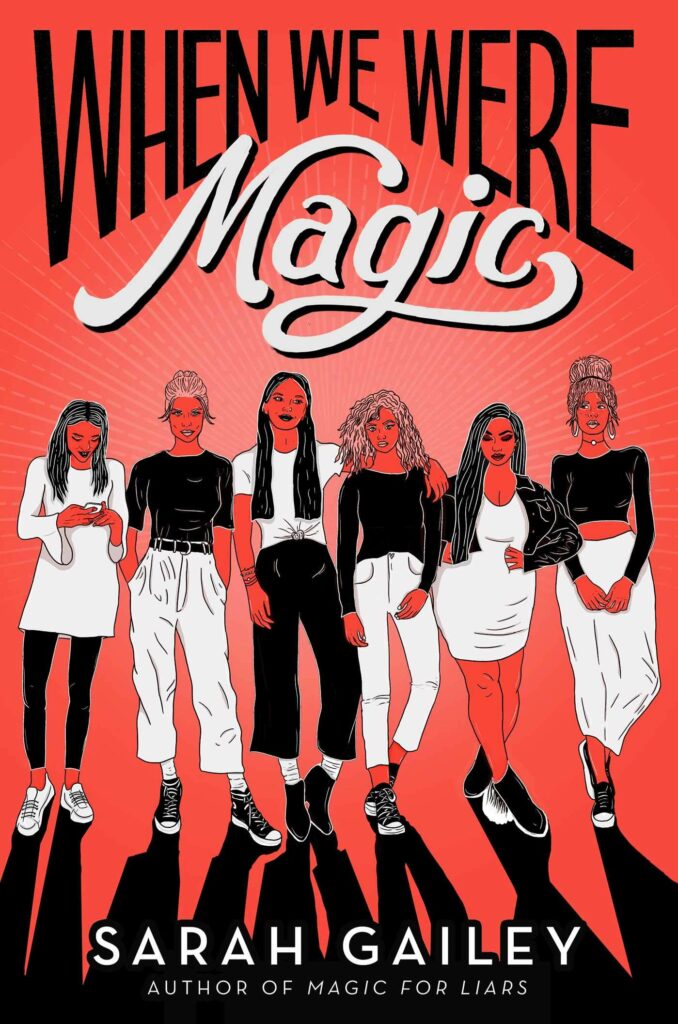 When We Were Magic by Sarah Gailey (3rd March)
Alexis has always been able to rely on two things: her best friends, and the magic powers they all share. Their secret is what brought them together, and their love for each other is unshakeable–even when that love is complicated. Complicated by problems like jealousy, or insecurity, or lust. Or love.
That unshakeable, complicated love is one of the only things that doesn't change on prom night.
When accidental magic goes sideways and a boy winds up dead, Alexis and her friends come together to try to right a terrible wrong. Their first attempt fails–and their second attempt fails even harder. Left with the remains of their failed spells and more consequences than anyone could have predicted, each of them must find a way to live with their part of the story.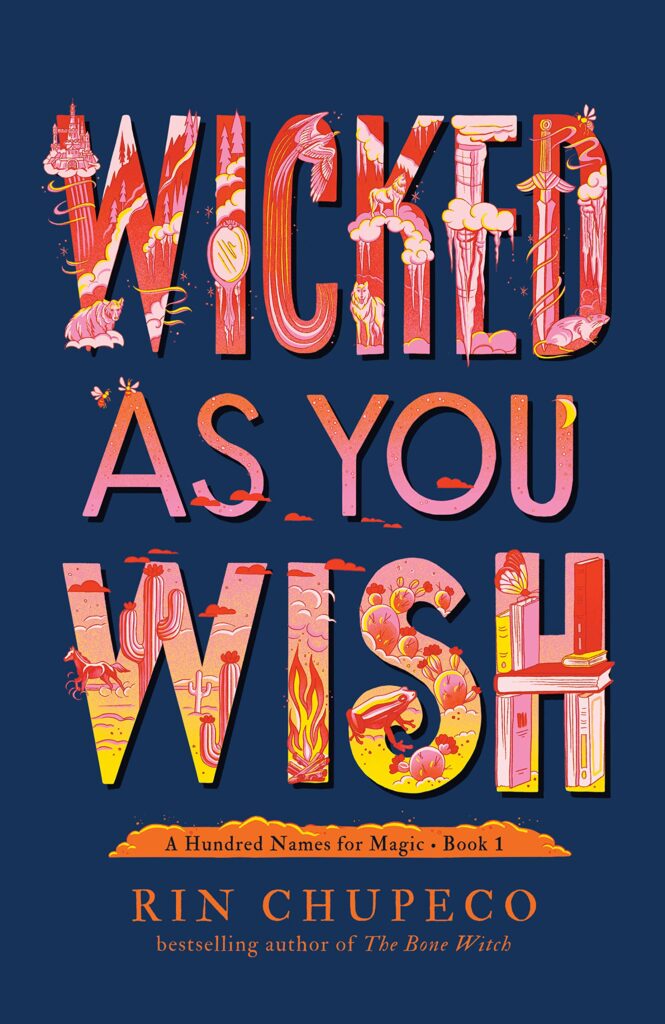 Wicked As You Wish by Rin Chupeco (3rd March)
Tala Warnock has little use for magic – as a descendant of Maria Makiling, the legendary Filipina heroine, she negates spells, often by accident. But her family's old ties to the country of Avalon (frozen, bespelled, and unreachable for almost 12 years) soon finds them guarding its last prince from those who would use his kingdom's magic for insidious ends.
And with the rise of dangerous spelltech in the Royal States of America; the appearance of the firebird, Avalon's deadliest weapon, at her doorstep; and the re-emergence of the Snow Queen, powerful but long thought dead, who wants nothing more than to take the firebird's magic for her own – Tala's life is about to get even more complicated….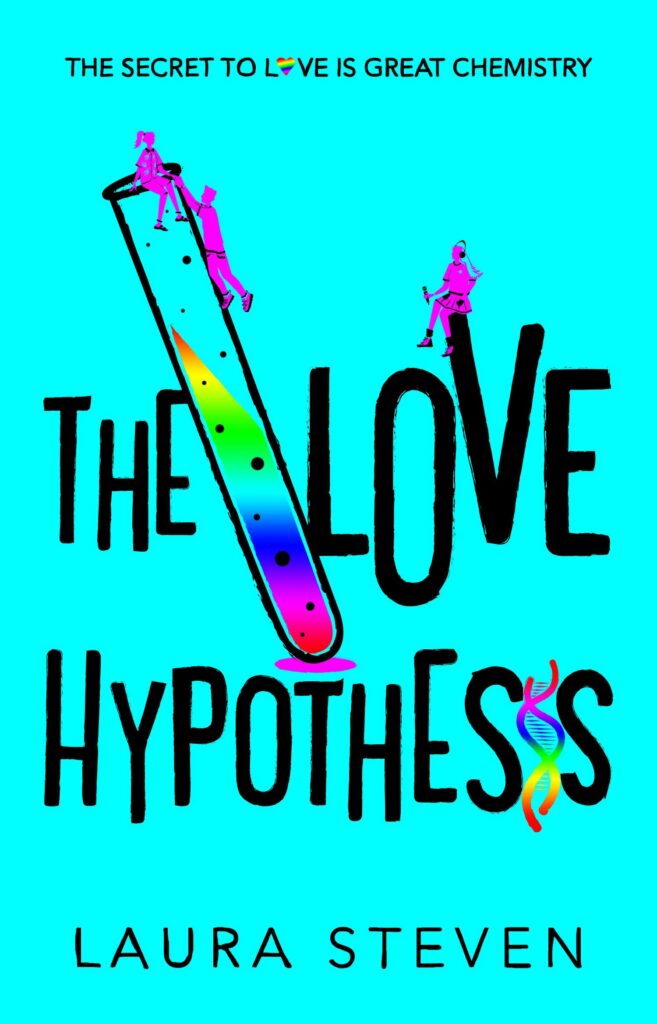 Love Hypothesis by Laura Steven (5th March)
Physics genius Caro Kerber-Murphy knows she's smart. With straight As and a college scholarship already in the bag, she's meeting her two dads' colossal expectations and then some. But there's one test she's never quite been able to ace: love. And when, in a particularly desperate moment, Caro discovers a (definitely questionable) scientific breakthrough that promises to make you irresistible to everyone around you, she wonders if this could be the key.
What happens next will change everything Caro thought she knew about chemistry – in the lab and in love. Is hot guy Haruki with her of his own free will? Are her feelings for her best friend Keiko some sort of side-effect? Will her dog, Sirius, ever stop humping her leg?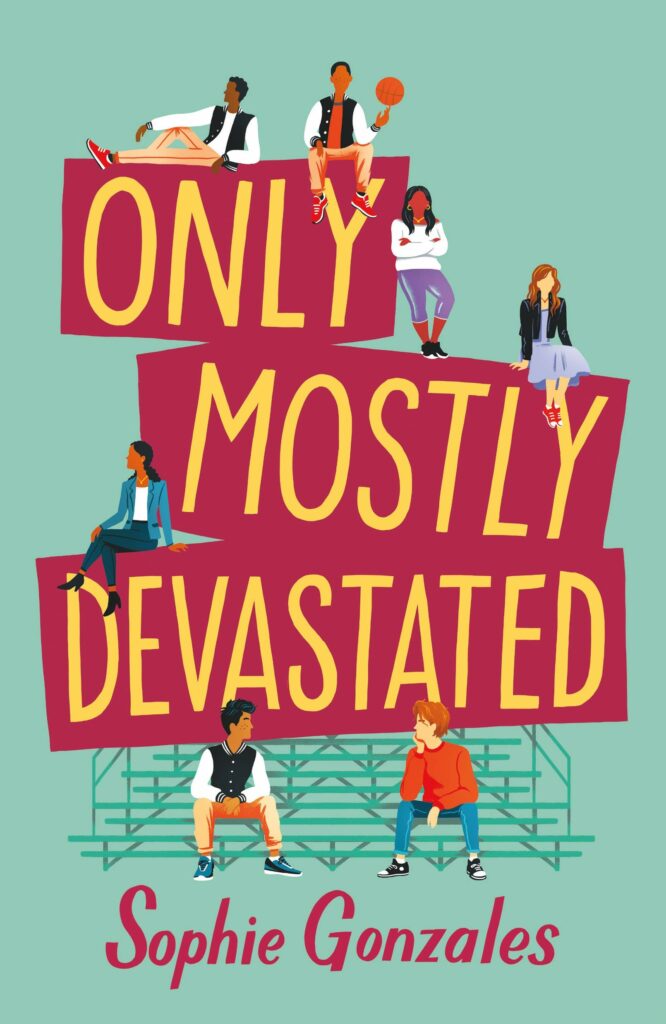 Only Mostly Devastated by Sophie Gonzales (5th March)
Ollie and Will were meant to be a summer fling—casual, fun, and done. But when Ollie's aunt's health takes a turn for the worse and his family decides to stay in North Carolina to take care of her, Ollie lets himself hope this fling can grow to something more. Dreams that are crushed when he sees Will at a school party and finds that the sweet and affectionate (and comfortably queer) guy he knew from summer isn't the same one attending Collinswood High.
Will is more than a little shocked to see Ollie the evening of that first day of school. While his summer was spent being very much himself, back at school he's simply known as one of the varsity basketball guys. Now Will is faced with the biggest challenge of his life: follow his heart and risk his friendships, or stay firmly in the closet and lose what he loves most.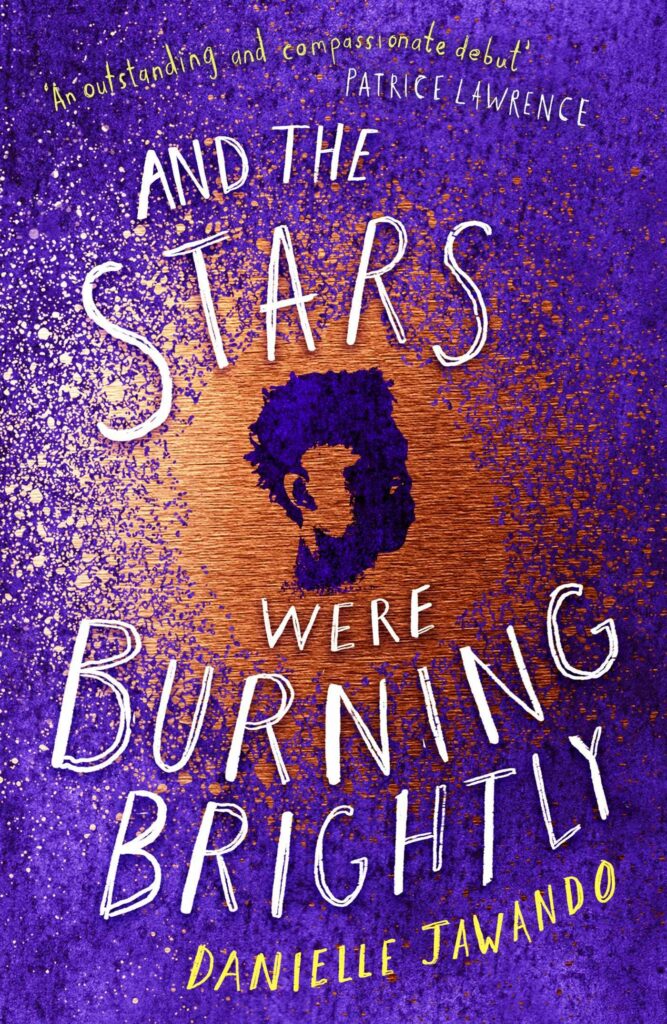 And The Stars Were Burning Brightly by Danielle Jawando (5th March)
When fifteen-year-old Nathan discovers that his older brother Al has taken his own life, his whole world is torn apart.
Al was special.
Al was talented.
Al was full of passion and light…so why did he do it?
Convinced that his brother was in trouble, Nathan begins to retrace his footsteps. And along the way, he meets Megan. Al's former classmate, who burns with the same fire and hope, who is determined to keep Al's memory alive. But when Nathan learns the horrifying truth behind his brother's suicide, one question remains – how do you survive, when you're growing up in the age of social media?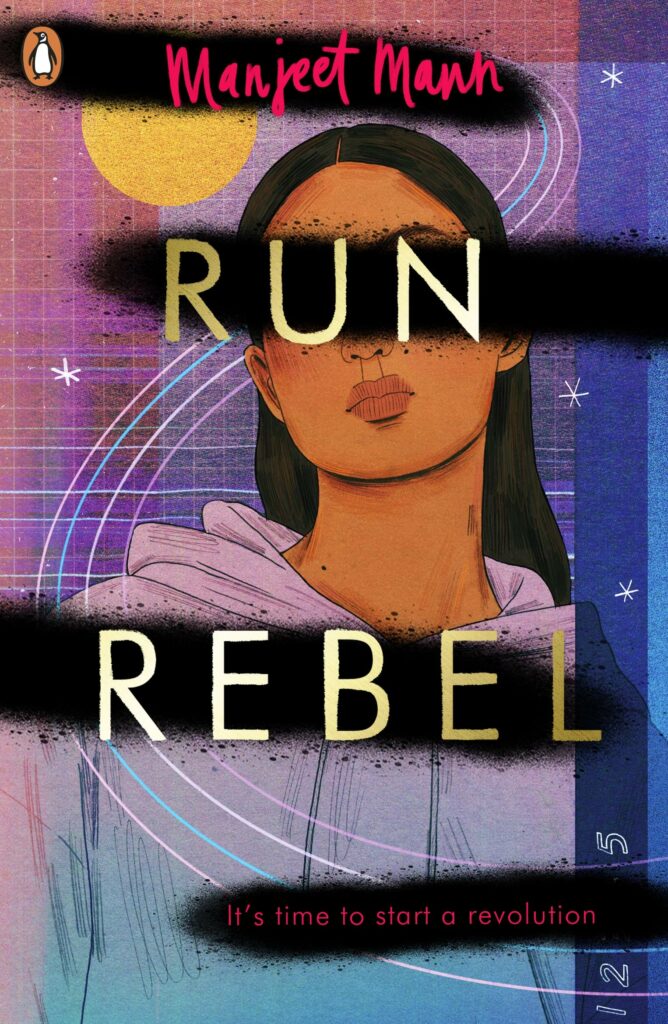 Run, Rebel by Manjeet Mann (5th March)
When Amber runs, it's the only time she feels completely free – far away from her claustrophobic home life. Her father wants her to be a dutiful daughter, waiting for an arranged marriage like her sister Ruby.
Running is a quiet rebellion. But Amber wants so much more – and she's ready to fight for it.
It's time for a revolution.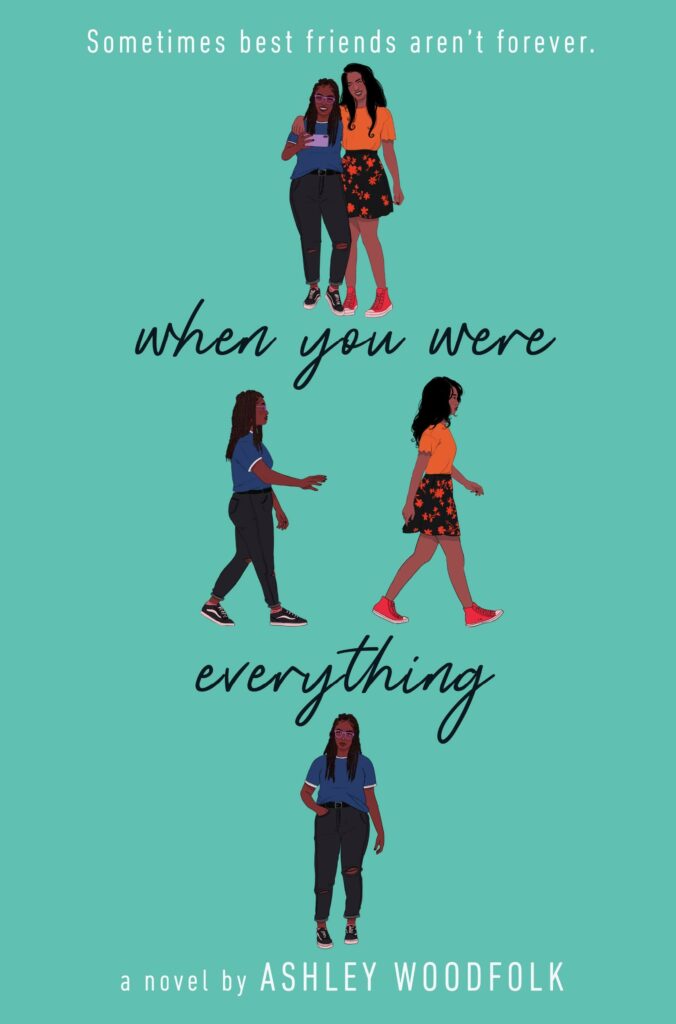 When You Were Everything by Ashley Woodfolk (10th March)
It's been twenty-seven days since Cleo and Layla's friendship imploded.
Nearly a month since Cleo realized they'll never be besties again.
Now Cleo wants to erase every memory, good or bad, that tethers her to her ex-best friend. But pretending Layla doesn't exist isn't as easy as Cleo hoped, especially after she's assigned to be Layla's tutor. Despite budding friendships with other classmates–and a raging crush on a gorgeous boy named Dom–Cleo's turbulent past with Layla comes back to haunt them both.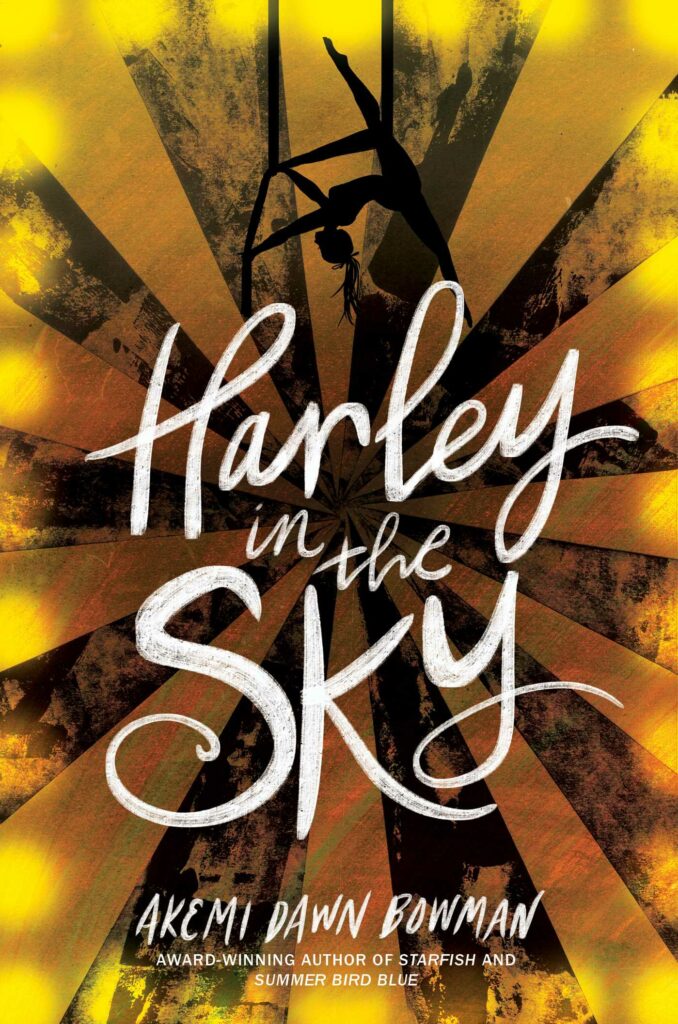 Harley in the Sky by Akemi Dawn Bowman (10th March)
Harley Milano has dreamed of being a trapeze artist for as long as she can remember. With parents who run a famous circus in Las Vegas, she spends almost every night in the big top watching their lead aerialist perform, wishing with all her soul that she could be up there herself one day.
After a huge fight with her parents, who continue to insist she go to school instead, Harley leaves home, betrays her family and joins the rival traveling circus Maison du Mystère. There, she is thrust into a world that is both brutal and beautiful, where she learns the value of hard work, passion and collaboration. But at the same time, Harley must come to terms with the truth of her family and her past—and reckon with the sacrifices she made and the people she hurt in order to follow her dreams.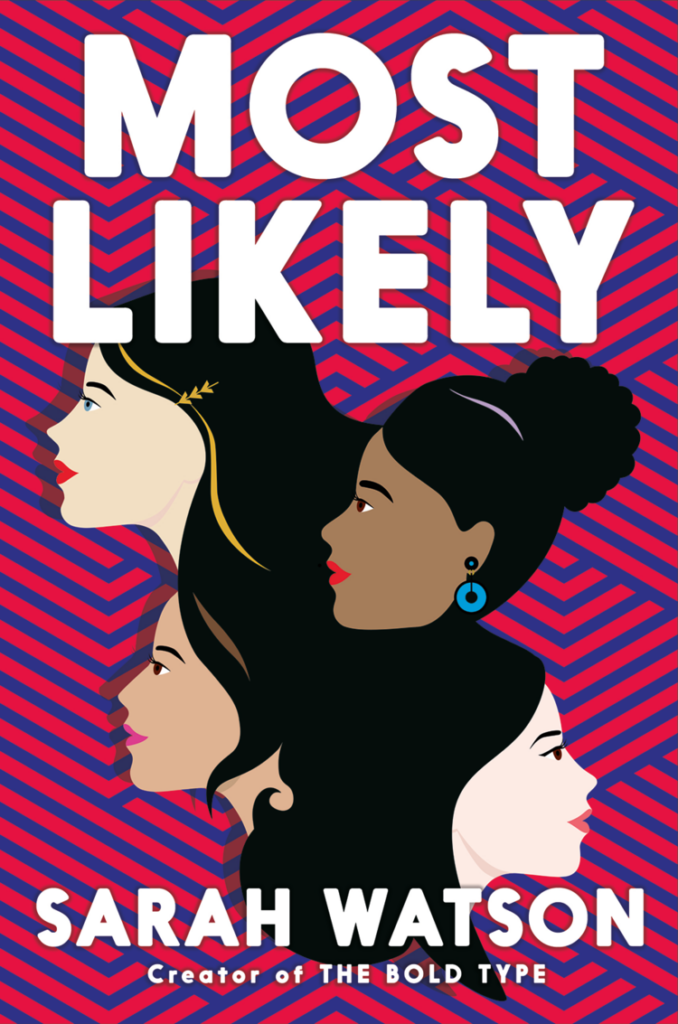 Most Likely by Sarah Watson (10th March)
Ava, CJ, Jordan, and Martha (listed in alphabetical order out of fairness) have been friends since kindergarten. Now they're in their senior year, facing their biggest fears about growing up and growing apart. But there's more than just college on the horizon. One of these girls is destined to become the president of the United States. The mystery, of course, is which girl gets the gig.
Is it Ava, the picture-perfect artist who's secretly struggling to figure out where she belongs? Or could it be CJ, the one who's got everything figured out…except how to fix her terrible SAT scores? Maybe it's Jordan, the group's resident journalist, who knows she's ready for more than their small Ohio suburb can offer. And don't overlook Martha, who will have to overcome all the obstacles that stand in the way of her dreams.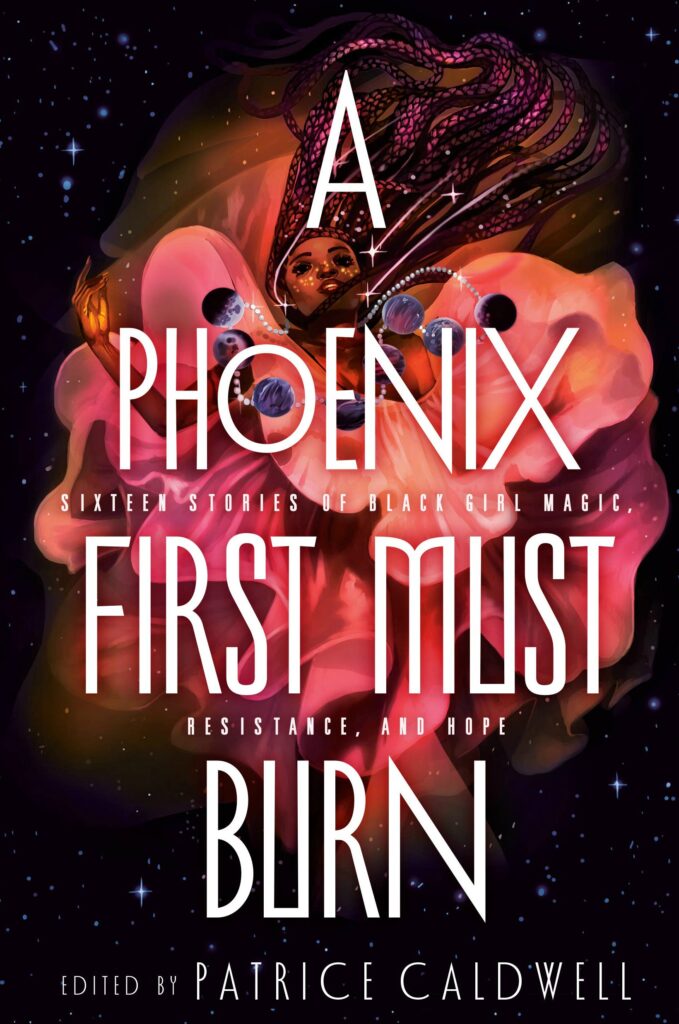 A Phoenix First Must Burn by Patrice Caldwell (10th March)
Evoking Beyoncé's Lemonade for a teen audience, these authors who are truly Octavia Butler's heirs, have woven worlds to create a stunning narrative that centers Black women and gender nonconforming individuals. A Phoenix First Must Burn will take you on a journey from folktales retold to futuristic societies and everything in between. Filled with stories of love and betrayal, strength and resistance, this collection contains an array of complex and true-to-life characters in which you cannot help but see yourself reflected. Witches and scientists, sisters and lovers, priestesses and rebels: the heroines of A Phoenix First Must Burn shine brightly. You will never forget them.
Authors include Elizabeth Acevedo, Amerie, Dhonielle Clayton, Jalissa Corrie, Somaiya Daud, Charlotte Davis, Alaya Dawn Johnson, Justina Ireland, Danny Lore, L.L. McKinney, Danielle Paige, Rebecca Roanhorse, Karen Strong, Ashley Woodfolk, and Ibi Zoboi.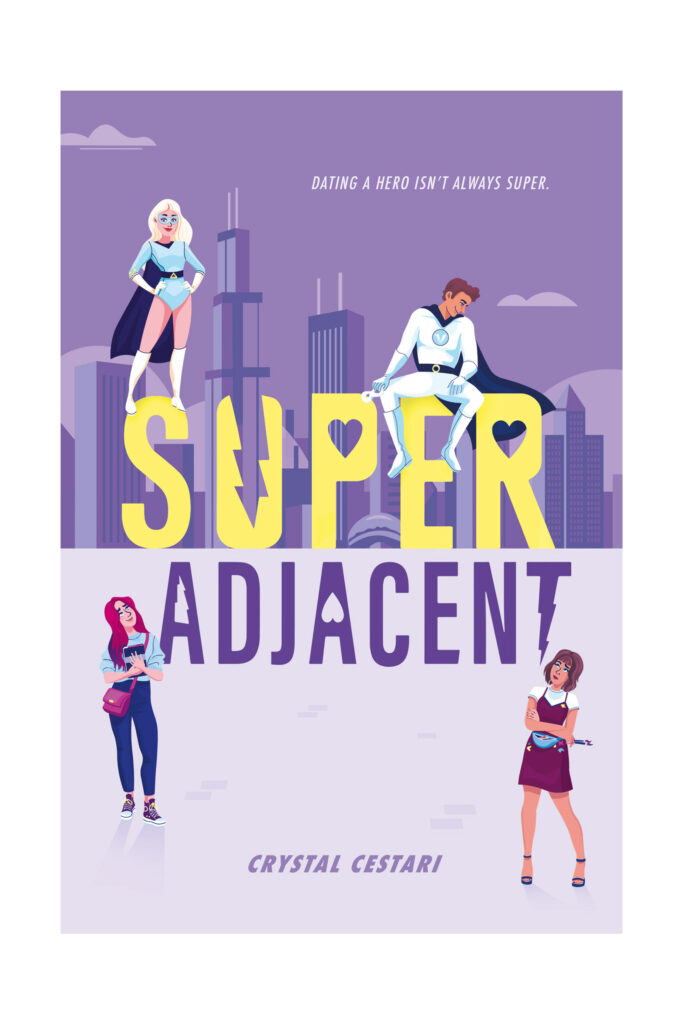 Super Adjacent by Crystal Cestari (17th March)
Claire has always wanted to work with superheroes, from collecting Warrior Nation cards as a kid to drafting "What to Say to a Hero" speeches in her diary. Now that she's landed a coveted internship with the Chicago branch of Warrior Nation, Claire is ready to prove she belongs, super or not. But complicating plans is the newest WarNat hero, Girl Power (aka Joy), who happens to be egotistical and self-important . . . and pretty adorable.
Bridgette, meanwhile, wants out of WarNat. After years of dating the famous Vaporizer (aka Matt), she's sick of playing second, or third, or five-hundredth fiddle to all the people-in-peril in the city of Chicago. Of course, once Bridgette meets Claire-who's clearly in need of a mentor and wingman-giving up WarNat becomes slightly more complicated. It becomes a lot more complicated when Joy, Matt, and the rest of the heroes go missing, leaving only Claire and Bridgette to save the day.
In this fresh and funny take on the world of supers, author Crystal Cestari spotlights what it's like to be the seemingly non-super half of a dynamic duo with banter-filled romance and bold rescues perfect for readers seeking a great escape.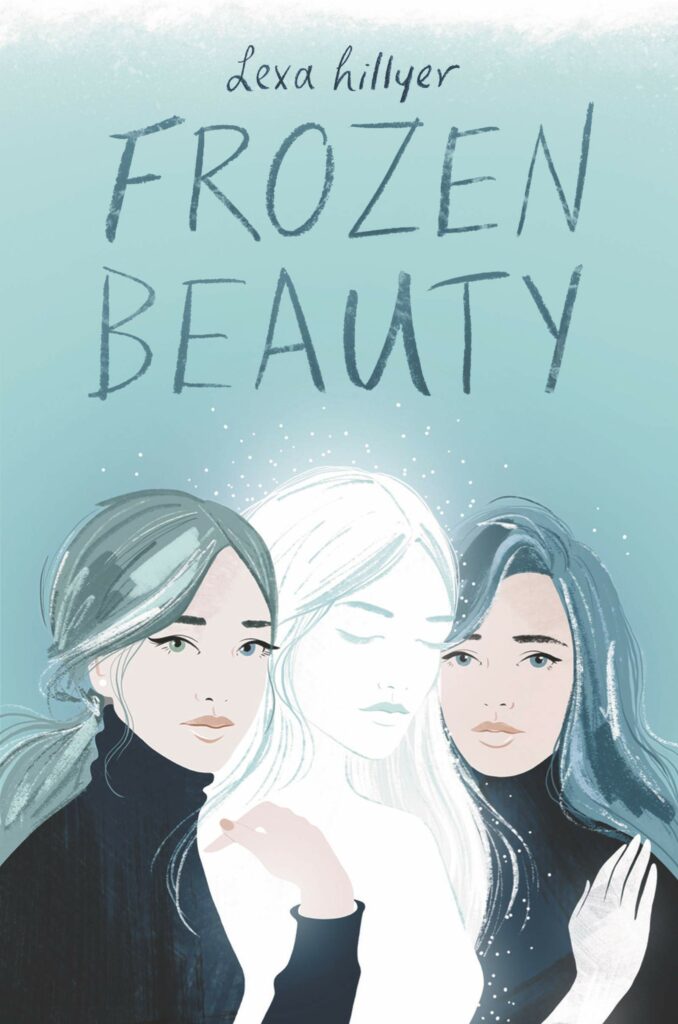 Frozen Beauty by Lexa Hillyer
No one knows exactly what happened to Kit in the woods that night–not even her sisters, Tessa and Lilly. All they have are a constellation of facts: icy blue lips and fingers cold to the touch, a lacy bra, an abandoned pick-up truck with keys still in the ignition.
Even though everyone is quick to jump to conclusions, Tessa is certain that her sister's killer wasn't Boyd, the boy next door whom they've all loved in their own way. Still, there are too many details that don't add up, too many secrets tucked away in the past. But no matter how fiercely Tessa searches for answers, at the core of that complicated night is a truth that's heartbreakingly simple.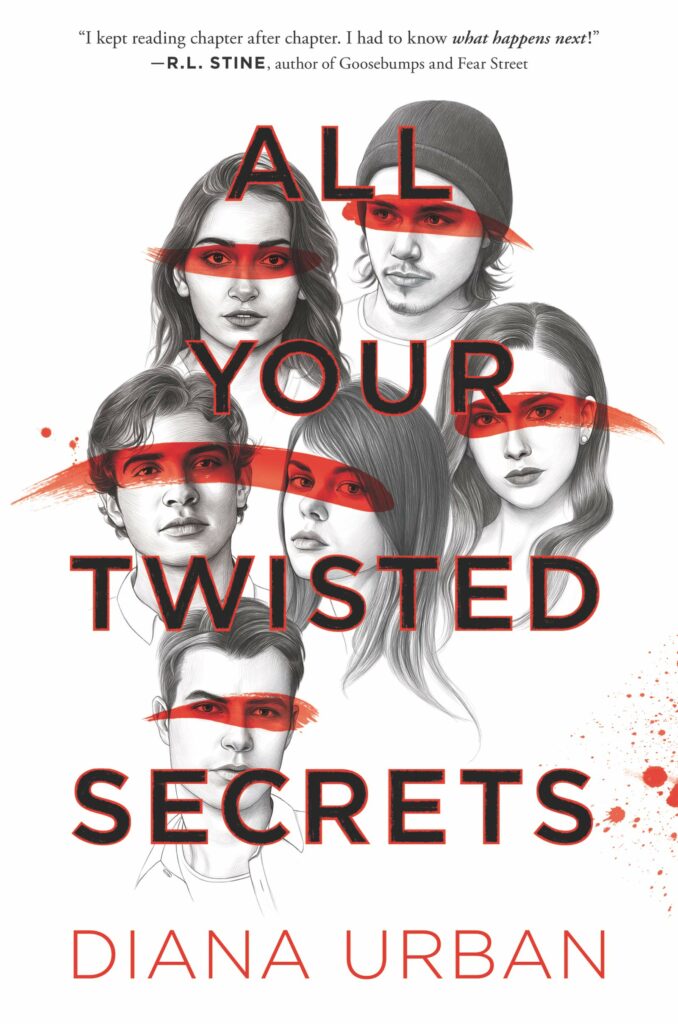 All Your Twisted Secrets by Diana Urban (17th March)
What do the queen bee, star athlete, valedictorian, stoner, loner, and music geek all have in common? They were all invited to a scholarship dinner, only to discover it's a trap. Someone has locked them into a room with a bomb, a syringe filled with poison, and a note saying they have an hour to pick someone to kill … or else everyone dies.
Amber Prescott is determined to get her classmates and herself out of the room alive, but that might be easier said than done. No one knows how they're all connected or who would want them dead. As they retrace the events over the past year that might have triggered their captor's ultimatum, it becomes clear that everyone is hiding something. And with the clock ticking down, confusion turns into fear, and fear morphs into panic as they race to answer the biggest question: Who will they choose to die?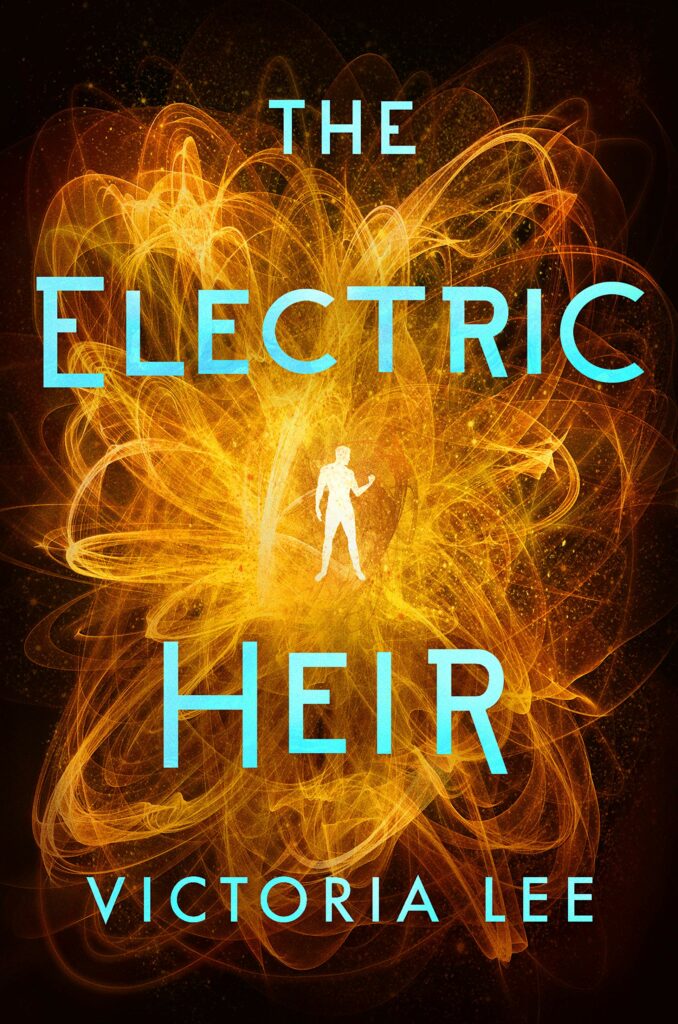 The Electric Heir by Victoria Lee (17th March)
Six months after Noam Álvaro helped overthrow the despotic government of Carolinia, the Atlantians have gained citizenship, and Lehrer is chancellor. But despite Lehrer's image as a progressive humanitarian leader, Noam has finally remembered the truth that Lehrer forced him to forget—that Lehrer is responsible for the deadly magic infection that ravaged Carolinia.
Now that Noam remembers the full extent of Lehrer's crimes, he's determined to use his influence with Lehrer to bring him down for good. If Lehrer realizes Noam has evaded his control—and that Noam is plotting against him—Noam's dead. So he must keep playing the role of Lehrer's protégé until he can steal enough vaccine to stop the virus.
Meanwhile Dara Shirazi returns to Carolinia, his magic stripped by the same vaccine that saved his life. But Dara's attempts to ally himself with Noam prove that their methods for defeating Lehrer are violently misaligned. Dara fears Noam has only gotten himself more deeply entangled in Lehrer's web. Sooner or later, playing double agent might cost Noam his life.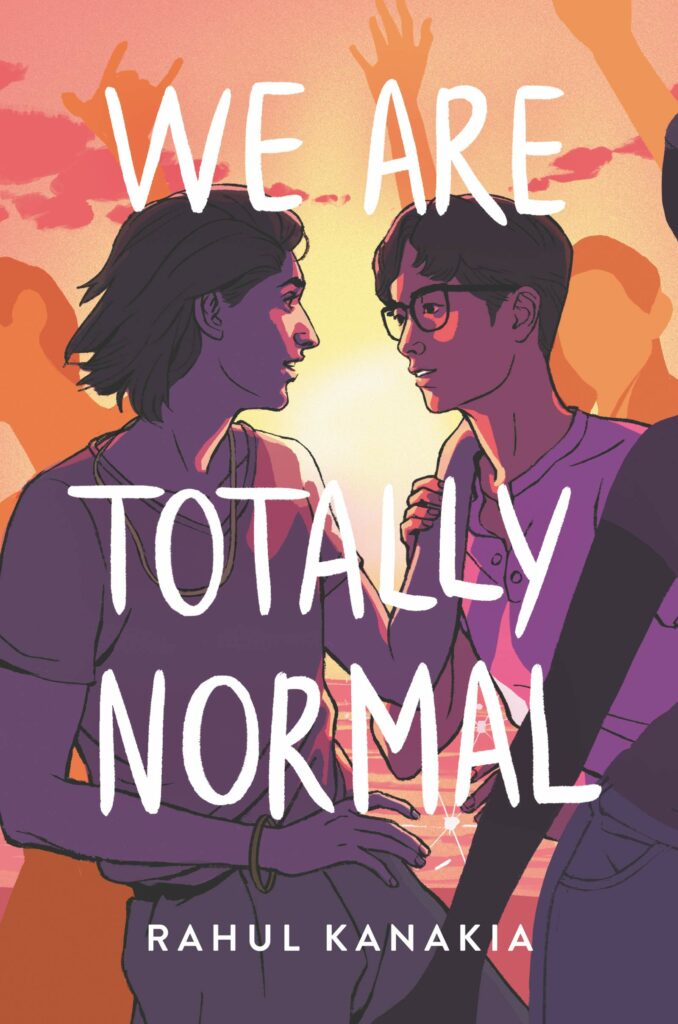 We Are Totally Normal by Rahul Kanakia (31st March)
Nandan's got a plan to make his junior year perfect, but hooking up with his friend Dave isn't part of it—especially because Nandan has never been into guys.
Still, Nandan's willing to give a relationship with him a shot. But the more his anxiety grows about what his sexuality means for himself, his friends, and his social life, the more he wonders whether he can just take it all back.
Is breaking up with Dave—the only person who's ever really gotten him—worth feeling "normal" again?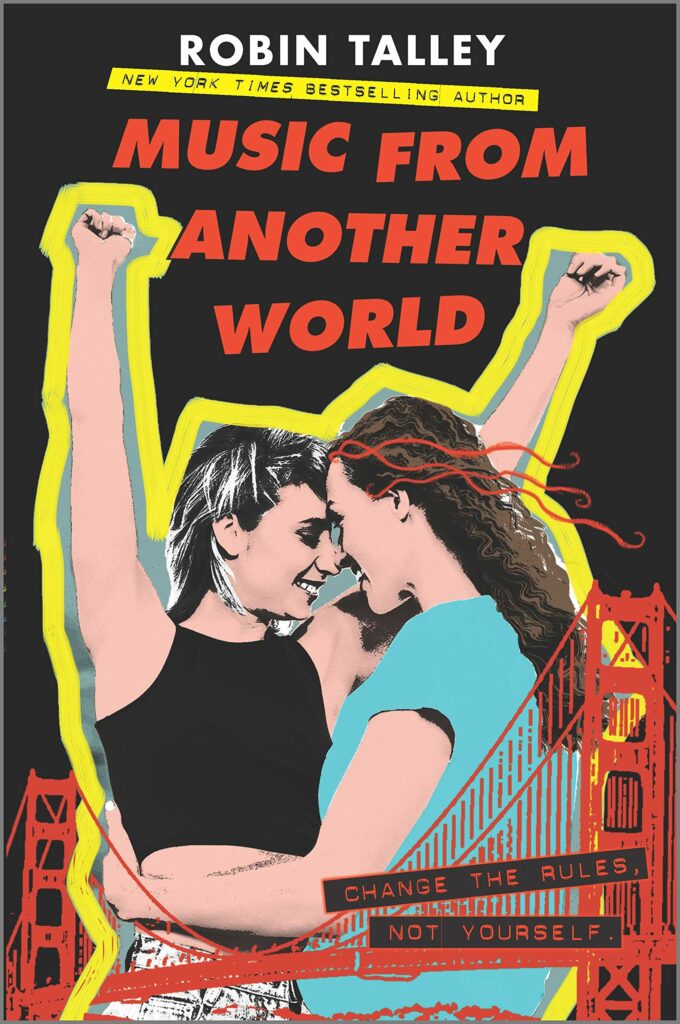 Music From Another World by Robin Talley (31st March)
It's summer 1977 and closeted lesbian Tammy Larson can't be herself anywhere. Not at her strict Christian high school, not at her conservative Orange County church and certainly not at home, where her ultrareligious aunt relentlessly organizes antigay political campaigns. Tammy's only outlet is writing secret letters in her diary to gay civil rights activist Harvey Milk…until she's matched with a real-life pen pal who changes everything.
Sharon Hawkins bonds with Tammy over punk music and carefully shared secrets, and soon their letters become the one place she can be honest. The rest of her life in San Francisco is full of lies. The kind she tells for others—like helping her gay brother hide the truth from their mom—and the kind she tells herself. But as antigay fervor in America reaches a frightening new pitch, Sharon and Tammy must rely on their long-distance friendship to discover their deeply personal truths, what they'll stand for…and who they'll rise against.