150+ YA book releases coming out in 2020
This post contains affiliate links, which means United By Pop receives a percentage if you make a purchase using these links. Thank you for supporting the brands that support this blog.
We could go on about how many powerful, heart-pounding, hilarious, swoon worthy, thought provoking, heartache inducing, thrilling, life changing YA books 2020 is bestowing upon us, but what would be the point when, by simply scrolling down a little further, you'll find 150+ titles that prove themselves of being all that and more?
So all we'll say is this: bring on 2020.
---

Jane Anonymous by Laurie Faria Stolarz – "A gripping tale of a seventeen-year-old girl's kidnapping and her struggle to fit back into her life after she escapes." (7th January) Buy now
Loveboat, Taipei by Abigail Hing Wen – Pitched as being for fans of "Crazy Rich Asians and Jane Austen Comedy of Manners, with a hint of La La Land" there's no doubt the insides of this book is going to be just as gorgeous as it's cover. (7th January) Buy now
We Used to be Friends by Amy Spalding – "Two best friends grow up—and grow apart—in this innovative contemporary YA novel exploring the most traumatic breakup of all: that of childhood besties." (7th January) Buy now
Woven in Moonlight by Isabel Ibañez – "A lush tapestry of magic, romance, and revolución, drawing inspiration from Bolivian politics and history." (7th January) Buy now
A Love Hate Thing by Whitney D. Grandison – "When they're stuck under one roof, the house may not be big enough for their hate…or their love." This one's for those of you who can't get enough of the hate to love trope. (7th January) Buy now

Every Other Weekend by Abigail Johnson – "Forced to spend every other weekend in the same apartment building, the boy who thinks forgiveness makes him weak and the girl who thinks love is for fools begin an unlikely friendship." (7th January) Buy now
Infinity Son by Adam Silvera – The king of heartbreaking contemporaries is officially taking on fantasy with this epic story of two brothers caught in a magical war. (14th January) Buy now
Say Her Name by Zetta Elliott – "Award-winning author Zetta Elliott engages poets from the past two centuries to create a chorus of voices celebrating the creativity, resilience, and courage of Black women and girls." (14th January) Buy now
Lucky Caller by Emma Mills – Teen radio broadcasters, estranged childhood best friends and warring fandoms? We're in. (14th January) Buy now
Saving Savannah by Tonya Bolden – "The story of an African-American girl becoming a woman on her own terms against the backdrop of widespread social change in the early 1900s America." (14th January) Buy now

Black Girl Unlimited by Echo Brown – "Heavily autobiographical and infused with magical realism, Black Girl Unlimited fearlessly explores the intersections of poverty, sexual violence, depression, racism, and sexism—all through the arc of a transcendent coming-of-age." (14th January) Buy now
Dark and Deepest Red by Anna Marie McLemore – According to the author, this book "casts one of Andersen's most brutal fairy tales in the light of the true medieval events that likely inspired it. At the center is a Romani girl & trans boy. Plus an ending that is so queer I may have officially out-gayed myself." and we're totally here for it. (14th January) Buy now
Foul is Fair Hannah by Capin – When a blurb includes "She plots to destroy each boy, one by one. She'll take their power, their lives, and their control of the prep school's hierarchy." You know you're in for one hell of a ride and we can't wait to jump on board. (16th January) Buy now
Tweet Cute Emma by Lord – A viral twitter war between two rival fast food chains sparking romance? Yes please. (21st January) Buy now
The Circus Rose by Betsy Cornwell – "A queer retelling of Snow White and Rose Red in which teenage twins battle evil religious extremists to save their loves and their circus family." (21st January) Buy now

Spellhacker by M.K. England – We're always here for heist stories but when it's a heist  story set in a futuristic world with magic, conspiracies, hackers and a diverse cast of characters and relationships, we're seriously here for it. (21st January) Buy now
The Iron Will of Genie Lo by F.C. Yee – Genie Lo is back and this time, with the fate of the heavens at stake, Genie and her friends are on a quest to an in-between world. (21st January) Buy now
Not So Pure and Simple by Lamar Giles – "Lamar Giles spotlights the consequences of societal pressure, confronts toxic masculinity, and explores the complexity of what it means to be a "real man." (21st January) Buy now
Don't Read the Comments by Eric Smith – A celebrity gamer and aspiring game writer join forces to  fight against trolls launching a real-world doxxing campaign. (28th January) Buy now
Diamond City by Francesca Flores – To claim a future for herself in a world that doesn't want her to survive, a young assassin will have to win a game of murder and conspiracy—and risk losing everything. (28th January) Buy now

Seven Deadly Shadows by Courtney Alameda & Valynne E. Maetani – Set in Japan and featuring kitsunes, yokai deamons and shinigami, this thrilling retelling of Kurosawa's Seven Samurai  follows Kira, a priestess in training who's tasked with saving the world from eternal darkness. (28th January) Buy now
Blood Countess by Lana Popović – "A historical YA horror novel based on the infamous real-life inspiration for Countess Dracula ." (28th January) Buy now
Belle Révolte by Linsey Miller – Emilie, a nobel lady who longs to be a physician and Anette, a humble girl desperate to be trained in magic, swap lives in order to follow their dreams, only to find themselves working together to help the rebellion end a war based on lies. (4th February) Buy now
Yes No Maybe So by Becci Albertalli & Aisha Saeed – Based on the author's campaigning experience in the wake of Donald Trump's election victory, this thought provoking and heartwarming collaborative story is for everyone out there frustrated by politics and searching for a way to make a difference. (4th February) Buy now
All the Stars and Teeth by Adalyn Grace – Mermaids, pirates and princesses? Sign us up. (4th February) Buy now

The Queen's Assassin by Melissa De La Cruz – "the first novel in a sweeping YA fantasy-romance duet about a deadly assassin, his mysterious apprentice, and the country they are sworn to protect." (4th February) Buy now
King of Crows by Libba Bray – The rumours are true, 2020 is delivering the long awaited finale to Libba Bray's The Diviner's quartet. (4th February) Buy now
What Kind of Girl by Alyssa Sheinmel – "An unflinching exploration of the many forms of abuse society inflicts upon women, and the strength it takes to rise above it all to claim your worth." (4th February) Buy now
Malice by Pintip Dunn – It's a race against the clock as our MC has to uncover the identity of the student in her school who will one day wipe out two-thirds of the population with a virus. (4th February) Buy now
The Gravity of Us by Phil Stamper – Social media, space and love come together in this adorably nerdy #OwnVoices m/m romance. (4th February) Buy now

Diary of a Confused Feminist by Kate Weston – "Join Kat AKA the Confused Feminist as she navigates everything from menstrual cups and mental health to Instagram likes and #TimesUp in her hilarious, outrageous and very embarrassing diary." (6th February) Buy now
This Train is Being Held by Ismée Williams – Over the course of multiple subway encounters spanning three years, fate—and the 1 train—throw two teens together when they need it the most. (11th February) Buy now
New David Espinoza by Fred Aceves – When a video of him getting knocked down by a bully's slap goes viral, David vows to use the summer to bulk up— do what it takes to become a man—and wow everyone when school starts again in the fall. But as he falls into the dark side of the bodybuilding world, pursuing his ideal body at all costs, he'll have to grapple with the fact that it could actually cost him everything. (11th February) Buy now
If Only You Knew by Prerna Pickett – "A boy recently released from jail and the daughter of a prosecutor fall for each other against the odds." (11th February) Buy now
Ink in the Blood by Kim Smejkal – "A dark fantasy debut that weaves together tattoo magic, faith, and eccentric theater in a world where lies are currency and ink is a weapon." (11th February) Buy now

Turtle Under Ice by Juleah del Rosario – Written in verse, "a teen navigates questions of grief, identity, and guilt in the wake of her sister's mysterious disappearance." (11th February) Buy now
Of Curses and Kisses by Sandhya Menon – Book one in a series set at an elite international boarding school, that's a contemporary spin on Beauty and the Beast, written by the queen of YA rom-coms? We need this now. (18th February) Buy now
The Upside of Falling by Alex Light – To all the Fake Dating enthusiasts out there,  this one's for you. (18th February) Buy now
Break The Fall by Jennifer Iacopelli – Following a gymnast on her journey to compete in the the olympics, this couldn't be a more perfect read in the run up to the 2020 Olympic Games (and for those who remember the show, we're getting some major Make It Or Break It vibes.) (20th February) Buy now
The Sound of Stars by Alechia Dow – Books, aliens, forbidden pop music, an outer space road trip and a race to save humanity? Here. For. It! (25th February) Buy now

Rebelwing by Andrea Tang – According to the author's twitter, this book contains "Cold war via robot dragons, 3 fighty girls + 1 soft pretty boy fighter pilot battling dystopian evil for school credits, aggressive snack breaks and the world's saltiest single mom" so we'd like it yesterday please. (25th February) Buy now
We Unleash the Merciless Storm by Tehlor Kay Mejia – Carmen Santos is back in the highly anticipated sequel to We Set The Dark on Fire, and she's being forced to chose between the girl she loves and the success of the rebellion she's devoted her life to. (25th February) Buy now
Havenfall by Sara Holland –  A contemporary fantasy about A safe haven between four realms and he girl sworn to protect it at any cost. (3rd March) Buy now
The Twin by Natasha Preston – A physiological thriller about a girl who discovers her twin sister is trying to push her out of her own life and might be responsible for their mother's death. A.K.A The Parent Trap retelling you didn't know you needed. (3rd March) Buy now
Salty, Bitter, Sweet by Mayra Cuevas -After the death of her Cuban abuela and the divorce of her parents, a teen aspiring chef fights to get her life back in order when she moves to France with her father and his new wife and  enrols in a prestigious and competitive international kitchen apprenticeship. (+ a mysterious new guy and his albino dog fall into her life, which we're very much here for.) (3rd March) Buy now

Anna K.: A Love Story by Jenny Lee – Described as Crazy Rich Asians meets Gossip Girl, with the TV rights having already been acquired, this modern-day reimagining of Leo Tolstoy's classic Anna Karenina is one to look out for. (3rd March) Buy now
Be Not Far From Me by Mindy McGinnis – "Hatchet meets Wild in this harrowing survival story." (3rd March) Buy now
The Night of Your Life by Lydia Sharp -When JJ has the worst prom night ever, only to wake up the next day to find its prom night all over again, he has to use his unlimited chances at perfecting what should be the night of his life to find a way to get the perfect prom he's always wanted and move forward into the rest of his life. Um, did someone say Groundhog Day X prom?  (3rd March) Buy now
The Kingdom of Back by Marie Lu – "A historical YA fantasy about a musical prodigy and the dangerous lengths she'll go to make history remember her." (3rd March) Buy now
Wicked As You Wish by Rin Chupeco – It's got magic, a bespelled and unreachable frozen country, an evil prince, a firebird, spell tech, political intrigue, a long thought dead Snow Queen and a descendant of a legendary Filipina heroine. What more could we want? (3rd March) Buy now

Winter Duke Claire by Eliza Bartlett – It's *almost impossible to pass up a fantasy described as "Part Sleeping Beauty, part Anastasia, with a thrilling political mystery." *Entirely impossible. (3rd March) Buy now
If These Wings Could Fly by Kyrie McCauley – "A powerful story about the haunting specter of domestic violence and the rebellious forces of sisterhood and first love." (3rd March) Buy now
Every Reason We Shouldn't by Sara Fujimura – Figure skating + Olympic dreams + roller derby + a possible rivalry to love romance = Us sold. (3rd march) Buy now
When We Were Magic by Sarah Gailey – "A sly, witchy dark comedy about four teens whose magic goes wildly awry." (3rd March) Buy now
The Map from Here to There by Emery Lord – "A gorgeous story of friendship and identity, daring to ask: What happens after happily ever after?" (5th March) Buy now

Only Mostly Devastated by Sophie Gonzales – "Simon vs. the Homo Sapiens Agenda meets Clueless, inspired by Grease." This couldn't sound more perfect if it tried. (5th March) Buy now
And The Stars Were Burning Brightly by Danielle Jawando – "An emotionally rich and current story of suicide, mental health, bullying, grief and growing up around social media." (5th March) Buy now
Run, Rebel Manjeet Mann – "Running is a quiet rebellion. But Amber wants so much more – and she's ready to fight for it. It's time for a revolution." If you're searching for a powering and moving novel written in verse, this is definitely one to look out for. (5th March) Buy now
Love Hypothesis by Laura Steven – When Caro discovers a scientific breakthrough that promises to make you irresistible to everyone around you, she wonders if it could be the key to the one test she's never quite been able to ace: love. (5th March) Buy now
A Phoenix First Must Burn by Patrice Caldwell – Sixteen authors, including (but not limited to) Elizabeth Acevedo, Dhonielle Clayton, Somaiya Daud, Charlotte Davis, Danny Lore, L.L. McKinney,  Ashley Woodfolk, and Ibi Zoboi explore the Black experience through fantasy, science fiction, and magic. (10th March) Buy now

When You Were Everything by Ashley Woodfolk – "Alternating between time lines of then and now,  past and present blend into a story about the beauty of self-forgiveness, the promise of new beginnings, and the courage it takes to remain open to love." (10th March) Buy now
Harley in the Sky by Akemi Dawn Bowman – When her parents insist she goes to school instead of becoming a trapeze artist, despite running a famous Las Vegas circus themselves, Harley runs away to join the circus rivalling that of her parents'. (10th March) Buy now
Most Likely by Sarah Watson – Following a future female president's senior year of high school, this is for all theThe Bold Type fans out there, as it's written by the creator herself! (10th March) Buy now
Super Adjacent by Crystal Cestari – The two 'non-super' girls must save the day when all the superheroes, including their girlfriend and ex-boyfriend, go missing. (17th March) Buy now
All Your Twisted Secrets by Diana Urban – A queen bee, star athlete, valedictorian, stoner, loner, and music geek are all invited to a scholarship dinner, only to discover it's a trap. Someone has locked them into a room with a bomb, a syringe filled with poison, and a note saying they have an hour to pick someone to kill or else everyone dies. (17th March) Buy now

The Electric Heir by Victoria Lee – Noam Álvaro's story continues in the highly anticipated sequel to The Fever King. (17th March) Buy now
Frozen Beauty by Lexa Hillyer – A contemporary thriller about one sister's journey to discover what truly happened the night her sister was killed in the woods. (17th March) Buy now
We Are Totally Normal by Rahul Kanakia – "Nandan's perfect plan for junior year goes awry after he hooks up with a guy for the first time in this story about rejecting labels, seeking connection, and finding yourself." (31st March) Buy now
Imagine Me by Tahereh Mafi – The time has come for much beloved Shatter Me series to come to a close in its epic 2020 finale. (31st March) Buy now
Ace of Spades by Faridah Àbíké-Íyímídé  – Described as "Get Out meets Gossip Girl", this private-school thriller tackling institutionalised racism is bound to pack a punch. (TBC)
The Loop by Ben Oliver – In order to survive and stop a catastrophe from deleting human kind, Seventeen year-old Luka must escape The Loop, the artificial intelligence controlled 'death row' prison in which he has been wrongfully imprisoned. (2nd April) Buy now
Queen of Coin and Whispers by Helen Corcoran – "When idealistic teenage queen Lia inherits her corrupt uncle's bankrupt kingdom, she brings a new spymaster into the fold… Xania, who takes the job to avenge her murdered father. As the two grow closer, they're quick to learn that all isn't fair in love and treason. They must decide not only what to sacrifice for duty, but also for each other." (6th April) Buy now
Little Universes by Heather Demetrios – When a Tsumani kills their parents, an event that should bring them closer threatens to tear two sisters apart. (7th April) Buy now
We Didn't Ask for This by Adi Alsaid – During their schools annual lock-in, a group of students stage an ecoprotest and chain themselves to the doors, vowing to keep everyone trapped inside until their list of demands is met. (7th April) Buy now
Mad, Bad & Dangerous to Know by Samira Ahmed – Despite the echo of centuries separating them, the lives of two muslim girls intertwine as one attempts to track down the long-forgotten history of the other. (7th April) Buy now
The Perfect Escape by Suzanne Park – When a zombie escape room and a huge cash prize is the catalyst for a rom-com worthy romance, you know you're in for a treat. (7th April) Buy now

It Sounded Better in My Head by Nina Kenwood – When her parents announce their impending divorce, Natalie can't understand why no one is fighting, or at least mildly upset. Then her best friends, Zach and Lucy, hook up, leaving her feeling slightly miffed and decidedly awkward. She'd always imagined she would end up with Zach one day. Everything has changed, and nothing quite makes sense and when an unexpected romance comes along, it shakes things up even further. (7th April) Buy now
The Lucky Ones by Liz Lawson – Exploring the tragedy of school shootings and life after for the survivors, this timely contemporary is destined to be a tearjerker. (7th April) Buy now
Elysium Girls Kate Pentecost – "In this sweeping Dust Bowl-inspired fantasy, a ten-year game between Life and Death pits the walled Oklahoma city of Elysium-including a girl gang of witches and a demon who longs for humanity-against the supernatural in order to judge mankind." (14th April) Buy now
Deadly Curious by Cindy Anstey – An aspiring detective defies 1800's societal rules when she's takes on the case of the suspicious death of her cousins brother. (14th April) Buy now
Girls Save the World in This One by Ash Parsons – If the fact that this is pitched as "Shaun of the Dead meets Clueless" wasn't enough, this horror comedy is set at a local zombie convention!! So, yeah, it sounds more than a little bit good. (14th April) Buy now

This is My Brain in Love by I.W. Gregorio – When her father tells her their family restaurant may be going under, and it's up to Jocelyn and her unlikely new employee, Will, to bring A-Plus Chinese Garden into the 21st century. But family prejudices and the uncertain future of A-Plus threaten to keep Will and Jocelyn apart, it will take everything they have to save the family restaurant and their budding romance. (14th April) Buy now
The Silence of Bones by June Hur -Set in 1800's Korea, we follow Seol, a girl indentured to the police bureau, as she assists a well-respected young inspector with the investigation into the politically charged murder of a noblewoman. Then the inspection becomes the prime suspect, and Seol may be the only one capable of discovering what truly happened on the night of the murder. (21st April) Buy now
Verona Comics by Jennifer Dugan – A contemporary romance about two teens falling in love in an indie comic book shop? Sign us up. (21st April) Buy now
Late to the Party by Kelly Quindlen – Codi's never crashed a party, stayed out too late or been kissed and it's not because she's gay. It's because she and her two best friends spend more time in her basement watching Netflix than in the outside world. But when the trio crash a party and Codi stumbles upon one of the 'cool kids', Ricky, kissing another boy, an unexpected friendship is formed. In return for never talking about the kiss, Ricky takes Codi under his wing and draws her into a summer filled with late nights, new experiences, and one super cute girl. The only problem? Codi doesn't tell her best friends about any of it. (21st April) Buy now
Unscripted by Nicole Kronzer – Despite her talent and place at a prestigious improv camp, the final show of which will put her in front of her SNL hero, Zelda, a talented 17 year-old comedian, suffers humiliation and degradation at the hands of her all-male team and coach, forcing her to fight not only for stage time, but also her voice. (21st April) Buy now

Incendiary by Zoraida Córdova – "An epic tale of love and revenge set in a world inspired by Inquisition-era Spain pits the magical Moria against a terrifying royal authority bent on their destruction." (28th April) Buy now
All Boys Aren't Blue by George M. Johnson: A Memoir-Manifesto – In a series of personal essays, journalist and LGBTQIA+ activist George M. Johnson weaves together the trials and triumphs faced by Black queer boys as he explores his childhood, adolescence, and college years. (28th April) Buy now
Loveless by Alice Oseman – An #OwnVoices exploration of self acceptance following an aro-ace teen as she realises and comes to terms with her sexuality. (30th April) Buy now
Good Girl, Bad Blood by Holly Jackson – Fans of A Good Girls Guide To Murder will be happy to hear it's getting a sequel in which Pip is now hosting her own true crime podcast all about the events of book one! (30th April) Buy now
Lobizona by Romina Garber – When her mother is arrested by ICE, Manu, an undocumented immigrant, learns her entire identity is a lie. On the run from her fathers Argentinan crime family, with a mysterious "Z" emblem being the only clue she has to her past – Manu is led to a secret world straight out of Argentine folklore buried within our own. But as Manu uncovers her own story and traces her real heritage back to a cursed city in Argentina, she learns it's not just her U.S. residency that's illegal… but her entire existence. (5th May) Buy now
The Betrothed by Kiera Cass – Yep, you read that right, Cass is back with a new,  royal romance following a would-be Queen, a young king and a mysterious commoner. (5th May) Buy now

Running by Natalia Sylvester – "When fifteen-year-old Cuban American Mariana Ruiz's father runs for president, Mari starts to see him with new eyes. A novel about waking up and standing up, and what happens when you stop seeing your dad as your hero—while the whole country is watching." (5th May) Buy now
Four Days of You and Me by Miranda Kenneally – Sending us major One Day vibes, we follow the love story of two teens on the same field trip date over four years. (5th May) Buy now
Clap When You Land by Elizabeth Acevedo – "Separated by distance – and Papi's secrets – the two girls are forced to face a new reality in which their father is dead and their lives are forever altered. And then, when it seems like they've lost everything of their father, they learn of each other." (5th May) Buy now
Last Girls by Demetra Brodsky – "On a secret compound in the Washington wilderness, Honey Juniper and her sisters are training to hunt, homestead, and protect their own. But when danger strikes from within, putting her sisters at risk, training becomes real life, and only one thing is certain: nowhere is safe." (5th May) Buy now
Mermaid, the Witch and the Sea by Maggie Tokuda-Hall – "A desperate orphan turned pirate and a rebellious imperial daughter find a connection on the high seas in a rich, riveting fantasy set in a world divided by colonialism and threaded with magic." (5th May) Buy now
My Summer of Love and Misfortune by Lindsay Wong – "A Chinese-American teen is thrust into the decadent world of Beijing high society when she is sent away to spend the summer in China."  Pitched as Crazy Rich Asians meets Anna and the French Kiss, this sounds like the rom-com we've all been dreaming of. (5th May) Buy now

The Life and (Medieval) Times of Kit Sweetly by Jamie Pacton – When a waitress takes her brothers place as a knight in a medieval-themed restaurant, something entirely against company policy, she's thrown into internet fame and some major trouble with management, but she's not going down without a fight, and neither are her fellow waitresses. (5th May) Buy now
The Extraordinaries by T.J. Klune – "After a chance encounter with Shadow Star, Nova City's mightiest hero (and Nick's biggest crush), Nick sets out to make himself extraordinary. And he'll do it with or without the reluctant help of Seth Gray, Nick's best friend (and maybe the love of his life)." It's official, we need this ASAP. (5th May) Buy now
Dangerous Remedy by Kat Dunn – When a revolutionary's daughter and her rag-tag team of rebels and outcasts save a girl with dark and disturbing powers from the blade of Madame La Guillotine, she learns a secret that forces her to choose between loyalty to those she loves and the future. This sounds like a movie waiting to happen and we're here for it. (7th May) Buy now
Girl, Serpent, Thorn by Melissa Bashardoust – "A fairy tale about a girl cursed to be poisonous to the touch, and who discovers what power might lie in such a curse…" (12th May) Buy now
The Summer of Impossibilities by Rachael Allen – According to the author on twitter, this is "Sisterhood of the Traveling Pants but with two of the girls falling in love with each other." which sounds pretty great. (12th May) Buy now
The Fascinators by Andrew Eliopulos – The hopes for his last year of school are thrown off course for an openly gay high school senior in small-town Georgia, when old secrets, new crushes, and a brush with dark magic threaten his close-knit group of friends. (12th May) Buy now

The Henna Wars by Adiba Jaigirdar – "When a school competition invites students to create their own businesses, both Flávia and Nishat choose to do henna, even though Flávia is appropriating Nishat's culture. Amidst sabotage and school stress, their lives get more tangled—but Nishat can't quite get rid of her crush on Flávia, and realizes there might be more to her than she realized." Did someone say 'perfect rom-com'? (12th May) Buy now
Felix Ever After by Kacen Callender – "When transgender teen Felix decides to catfish a rival classmate for revenge, he unexpectedly begins to fall in love with his nemesis online, while also struggling with an anonymous troll sending transphobic messages." (12th May) Buy now
The Enigma Game by Elizabeth Wein – Set in 19040, this new book in the Code Name Verity series follows Louisa, a fifteen year old from the small village of Windyedge, Scotland, after her path converges with a volunteer driver with the Royal Air Force and a flight leader for the 648 Squadron, when a German pilot lands in Windyedge under mysterious circumstances and plants a key that leads Louisa to an unparalleled discovery: an Enigma machine that translates German code. (14th May) Buy now
The Library at the End of the Universe by S.M. Wilson – "Following in the stardust trails of Princess Leia and Jodie Whittaker's Doctor Who, a standout female hero holds the key to peace across the universe." (18th May) Buy now
The Ballad of Songbirds and Snakes by Suzanne Collins – What is there to say about this The Hunger Games prequel other than May the odds be ever in your (tear ducts) favour. (19th May) Buy now
Date Me, Bryson Keller by Kevin van Whye – Anything that has been described as a "heartfelt boy-meets-boy romance that feels like a modern twist on a '90s rom-com!" is always going to lead to a squee worthy must read. (21st May) Buy now
Early Departures by Justin A. Reynolds – Despite having nothing but a title to go by, considering his gorgeous debut, this is bound to be phenomenal. (26th May)

Stay Gold by Toby McSmith – "A coming-of-age teen love story about a transgender boy who's going stealth at his new Texas high school and a cisgender girl who is drawn to him, even as she's counting down the days until graduation." (26th May) Buy now
The Gilded Ones by Namina Forma – Pitched as a "West African-inspired, feminist fantasy series for fans of Children of Blood and Bone and Black Panther" and set in a world in which girls are outcasts by blood and warriors by choice, there's no doubt this will be just as stunning as it's cover. (26th May) Buy now
I Kissed Alice by Anna Birch – An enemies to lovers story about two real life enemies unknowingly collaborating on a fanfic graphic novel that sounds beyond adorable! (26th May) Buy now
Parachutes by Kelly Yang – "Parachutes is a modern story of two immigrant girls on a collision course—one plucked from her privileged life in Shanghai and the other, a scholarship student determined to earn her way into an Ivy League school—as they grapple with life-altering experiences they wish they could erase." (26th May) Buy now
Wonderland by Juno Dawson – An Alice in Wonderland reimagining exploring mental health, gender and privilege. (28th May) Buy now
Camp by L.C. Rosen – Set at a summer camp for LGBTQIA+ teens, Camp has been described as "A sweet and sharp screwball comedy critiquing the culture of toxic masculinity within the queer community." (28th May) Buy now

Hideous Beauty by William Hussey – "Dylan is forced to come out after his secret relationship with Ellis is exposed on social media, but to his surprise, everyone is really supportive – or appears to be. But Dylan's and El's happiness is short-lived, and following a tragic accident, Dylan begins to realize how little he knows about the boy he loves or those closest to him." (28th May) Buy now
Love is for Losers by Wibke Brueggeman – "Think of this as Bridget Jones' Diary, if it were written by Bridget's daughter." When fifteen-year-old Phoebe finds herself volunteering at a local thrift shop, she meets Emma, the girl who might be just the person to change her vow to never fall in love. (28th May) Buy now
Reconnected by Catherine Tinker – Featuring secret identities, a trainee male Olympic gymnast and internet crushes, we follow two middle school best friends as they reconnect four years after their friendship fell apart, despite only of them knowing the others true identity. CUTE. (1st June) Buy now
The Dark Tide by Alicia Jasinska – A dark retelling of an ancient Scottish fairy tale about two girls who must choose between saving themselves, each other, or their sinking island city. (1st June) Buy now
A Song Below Water by Bethany C. Morrow – A contemporary fantasy featuring mythology, sirens, friendship, magical identities and the challenges of misogynoir. (2nd June) Buy now

10 Things I Hate About Pinky by Sandhya Menon – The third book in the When Dimple Met Rishi companion trilogy follows Pinky and Samir as they pretend to date in an attempt to get their parents off their backs. Yes, you read that right. Sandhya Menon is officially giving us a fake dating story!! (2nd June) Buy now
Where Dreams Descend by Janella Angeles – "In a city covered in ice and ruin, a group of magicians face off in a daring game of magical feats to find the next headliner of the Conquering Circus, only to find themselves under the threat of an unseen danger striking behind the scenes." (2nd June) Buy now
I Killed Zoe Spanos by Kit Frick – Any psychological thriller inspired by the podcast Serial is going to be intense but when it's told in three interwoven timelines and features the transcript of a fictionalised true crime podcast (like this does) you know it's going to be impossible to put down. (2nd June) Buy now
Now That I've Found You by Kristina Forest – "A story about a disgraced starlet who enlists the help of a cute delivery boy when her eccentric grandma goes missing in New York City." Honestly? This couldn't sound more perfect if it tried. (2nd June) Buy now
The Court of Miracles by Kester Grant – Being pitched as a "diverse fantasy reimagining of Les Misérables and The Jungle Book," this interesting mash up most definitely has us intrigued. (2nd June) Buy now

Six Angry Girls by Adrienne Kisner – "A story of mock trial, feminism, and the inherent power found in a pair of knitting needles." We're officially into it. (2nd June) Buy now
You Should See Me in a Crown by Leah Johnson – According to the author's twitter, this follows "Liz Lighty, an outsider in her small, prom-obsessed Midwestern hometown (and no one's first pick for prom queen—not even her own). But with a college scholarship on the line, Liz decides to enter the race… only to fall for her competition." *all the heart eyes.* (2nd June) Buy now
A Song of Wraiths and Ruin by Roseanne A. Brown – "In a world inspired by West and North African mythology, where magic and spirits lurk behind every corner, two teens on opposite sides of a thousand-year-old conflict must kill each other to save the ones they love —even if it means fighting the blossoming connection that ties them together." (2nd June) Buy now
The State of Us by Shaun David Hutchinson – "The story of Dean and Dre—the 16-year-old sons of the Republican and Democratic candidates for President of the United States—who fall in love on the sidelines of their parents' presidential campaigns." (2nd June) Buy now
The Falling in Love Montage by Ciara Smyth – "Two girls embark on a summer of montage-worthy dates (with a few strings attached)" (4th June) Buy now
This is All Your Fault by Aminah Mae Safi -Three young women determined to save their indie bookstore with only one day to do it? We're SO in. (9th June) Buy now

We Are Not Free by Traci Chee – "The collective account of a tight-knit group of young Nisei, second-generation Japanese American citizens, whose lives are irrevocably changed by the mass U.S. incarcerations of World War II." (9th June) Buy now
Cemetery Boys by Aiden Thomas – When a trans teen determined to prove his gender to his conservative Latinx family attempts to release his cousin's spirit, he accidentally summons the wrong ghost… one who refuses to leave. (9th June) Buy now
All The Things We Never Knew by Liara Tamani – "Two Black teenagers discover how first love, heartbreak, betrayal, and family can shape you—for better or for worse." (9th June) Buy now
Chasing Lucky by Jenn Bennett – "Scandal and romance collide when an ambitious teen returns to her hometown only to have her plans interrupted after falling for the town's "bad boy"—a.k.a. her childhood best friend." We adore Jenn and, unsurprisingly, this synopsis. (11th June) Buy now
Today Tonight Tomorrow by Rachel Lynn Solomon – A rivals-to-lovers romance set over 24 hours on the last day of senior year, featuring a scavenger hunt style game, a protagonist who wants to write romance novels and a adventure around Seattle. (16th June) Buy now

You Say It First by Katie Cotugno – It's got politics, romance, candid late night phone calls and a cover that is pretty much the dictionary definition of 'aesthetic'. (16th June) Buy now
I'll Be the One by Lyla Lee – "Skye Shin, a bisexual Korean-American teen girl competes on a reality TV show to become the first plus-sized K-pop star, while falling in love with her competitor, Henry Cho, who happens to be a world-famous celebrity." Call us officially obsessed. (16th June) Buy now
Forest of Souls by Lori M. Lee – "Danger lurks within the roots of Forest of Souls, an epic, unrelenting tale of destiny and sisterhood." Consider us thoroughly intrigued and desperate for more… (23rd June) Buy now
Sisters of Sword and Song by Rebecca Ross – Ancient Greece, magic, mythology and an unbreakable bond between sisters come together in this epic standalone fantasy. (23rd June) Buy now
Keep My Heart in San Francisco by Amelia Diane Coombs – "Sparks fly when two ex-best-friends team up to save a family business." (23rd June) Buy now
My Eyes Are Up Here by Laura Zimmermann – A teen struggles to rediscover her balance, voice and sense of self in the year after a surprising growth spurt. (23rd June) Buy now

Seasons of the Storm by Elle Cosimano – "Jack and Fleur, a Winter and a Spring, fall for each other against all odds. To be together, they'll have to escape the cycle that's been forcing them apart. But their creator won't let them go without a fight." (23rd June) Buy now
Hunted By the Sky by Tanaz Bhathena – "Exploring identity, class struggles, and high-stakes romance, Hunted by the Sky is a gripping adventure set in a world inspired by medieval India." (23rd June) Buy now
Love on the Main Stage by S.A. Domingo – Food trucks + music festivals + a romance between two aspiring musicians + secrets = the perfect summer read. (25th June) Buy now
Goddess in the Machine by Lora Beth Johnson – "Andra wakes up from a cryogenic sleep 1,000 years later than she was supposed to, forcing her to team up with an exiled prince to navigate an unfamiliar planet." This sounds like a Netflix original series waiting to happen and it needs to happen now. (30th June) Buy now
Unravel the Dusk by Elizabeth Lim – Back from her journey to sew the dresses of the sun, the moon, Maia returns to a kingdom on the brink of war in the epic sequel to Spin The Dawn. (7th July) Buy now

The Princess Will Save You by Sarah Henning – The classic damsel-in-distress tale is turned on its head in this story about a princess quest to rescue her stable boy. (7th July) Buy now
All These Monsters by Amy Tintera – Clara joins an international monster-fighting squad in order to fight back against her abusive father, the only life she's ever known, and most of all, the scrabs, the earth-dwelling monsters ravaging the world. (7th July) Buy now
Cinderella Is Dead by Kalynn Bayron – We're always here for a spin on a Disney classic and this f/f reimagining, set 200 years after Cinderella found her prince, following two girls who vow to bring down the king, only to uncover that there's more to Cinderella's story than they ever knew, sounds sensational. (7th July) Buy now
Muse Squad: The Cassandra Curse by Chantel Acevedo – "When a young Cuban American girl discovers that she's one of the nine muses of Greek mythology, she must use her newfound powers to help a brilliant classmate who is destined to save humanity" (7th July) Buy now
Burn Our Bodies Down by Rory Power – "a twisty thriller about a girl whose past has always been a mystery–until she decides to return to her mother's hometown… where history has a tendency to repeat itself." (7th July) Buy now
The Voting Booth by Brandy Colbert – When Marva sees Duke turned away from their polling place, she takes it upon herself to make sure his vote is counted, thus beginning a whirlwind day doing whatever they can to accomplish one simple thing: vote. But as Duke and Marva team up to beat a rigged system, it's clear that there's more to their connection than a shared mission for democracy. (7th July) Buy now

Faith: Taking Flight by Julie Murphy – When animals and people start to vanish from her town, it's up to Faith, a regular teen who just so happens to be able to fly, to connect the dots and save the day. aka: we're finally getting the plus-sized superhero novel we all deserve. (7th July) Buy now
Love, Jacaranda by Alex Flinn – Foster kid, Jacaranda Abbott, learned the hard way that the less she talks about her mother and why she's in jail, the better. But when a video of Jacaranda singing goes viral, a mysterious benefactor offers her a life-changing scholarship to a prestigious boarding school to study musical theatre. Eager to start over somewhere new, Jacaranda leaps at the chance. She pours her heart out in emails to the benefactor she's never met and finds herself swept in a world of privilege, fierce competition, next level talent and potential romance. (7th July) Buy now
Mayhem by Estelle Laure  – It's hard to know quite what to expect when a book is described as "A mashup of The Lost Boys and The Craft with a bit of the Manson family thrown in for good measure" but we're into it. (14th July) Buy now
He Must Like You by Danielle Younge-Ullman – When Libby dumps a pitcher of sangria over Perry Ackerman, a local industry hero who happens to be her restaurant's most important customer, a serial harasser and her mom's boss, she must navigate the fallout of her outburst, deal with her increasing rage at the guys who've screwed up her life and her increasing crush on the one who truly gets her. (14th July) Buy now
Ghost Wood Song by Erica Waters – When Shady's brother is accused of murder, she has to decide whether to unearth the fiddle that sang her father to the grave and speak to the dead to clear her brother's name, or watch the only family she has left splinter to pieces. (21st July) Buy now

Splinters of Scarlet by Emily Bain Murphy – In 19th-century Denmark, an orphaned seamstress goes to work for a retired ballerina and uses her magic to investigate her father's mysterious death while working for the same family years ago. (21st July) Buy now
This Is My America by Kim Johnson – "High school senior Tracy Beaumont appeals to Innocence X to help exonerate her father from death row, until her brother is accused of killing his white girlfriend, and Tracy must expose a small town's racist history in order to save her family before time runs out. " (28th July) Buy now
The Summer of Everything by Julian Winters – When Wesley's job at the local used bookstore is threatened, he must balance saving the store and his strained sibling relationship, with attempting to win the heart of his crush (and best friend), Nico. (4th August) Buy now
Set Fire to the Gods by Sara Raasch & Kristen Simmons – Pitched as "Gladiator meets The Hunger Games" set in a Greco-Roman inspired world with gods, elemental gifts and revenge plots, this has everything you could want in a new series to obsess over. (4th August) Buy now
More Than Just a Pretty Face by Syed M. Masood – "A sweetly funny YA rom-com debut about falling in love, familial expectations, and being a Renaissance Man." (4th August) Buy now
Sia Martinez and the Moonlit Beginning of Everything by Raquel Vasquez Gilliand – A "genre-bending novel about a Mexican American teen who discovers profound connections between immigration, folklore, and alien life." Yep. This sounds amazing. (4th August) Buy now
Seven Devils by Laura Lam & Elizabeth May – The first book in "a feminist space opera duology following seven resistance fighters who will free the galaxy from the ruthless Tholosian Empire — or die trying." (6th August) Buy now

Boy Queen by George Lester – According to the author's twitter this is  "Dumplin' meets RuPaul's Drag Race meets Gilmore Girls" and we're 100% invested. (6th August) Buy now
Star Daughter by Shveta Thakrar – When a fantasy has a cover as stunning as this ones does and is described as "Stardust meets a rich landscape of Hindu mythology and celestial intrigue," it doesn't give you any choice but fall to in love with it. (11th August) Buy now
Cut Off by Adrianne Finlay – "Teens compete to survive in the wilderness for one million dollars on a new virtual reality show. When something goes horribly wrong and the contestants realize no one is coming to save them, they must question their very reality—and how much of the game is really for show." (11th August) Buy now
Clown in a Cornfield by Adam Cesare – "A creepy clown in a pork-pie hat, goes homicidal and decides that the only way for Kettle Springs to grow back is to cull the rotten crop of kids who live there now." YES but also… WHAT?! (25th August) Buy now
The Reckless Afterlife of Harriet Stoker by Lauren James – According to the authors twitter, this is "about a girl who gets in above her head when she tries to become the most powerful ghost in a building of ancient spirits" and we're so ready for it. (3rd September) Buy now
Each of Us a Desert by Mark Oshiro – "A family torn apart. A young woman desperate to find a home and unburden her heart. A land of nightmares. Somewhere underneath the stars, not far enough away from the ruins of the past, and too far from even uncertain dreams of the future, this is the timely story of those caught in between." (15th September)
Vampires Never Get Old edited by Natalie C. Parker & Zoraida Córdova – A fantasy anthology featuring fresh takes on old souls with vampire stories. With stories from the likes of Victoria Schwab, Mark Oshiro, Julie Murphy, Heidi Heilig and more. (22nd September)  Buy now

The Silvered Serpents by Roshani Chokshi – The Gilded Wolves sequel sees Séverin and his team travelling to Russia and facing more mystery and danger than ever. (22nd September) Buy now
Miss Meteor by Tehlor Kay Mejia & Anna-Marie McLemore – "Two friends, one made of stardust and one fighting to save her family's diner, take on their small town's 50th annual pageant and talent competition in the hopes that they can change their town's destiny, and their own." Y E S  P L E A S E. (22nd September) Buy now
Medusa by Jessie Burton – A Medusa myth retelling exploring "toxic masculinity and the meaning of consent" in which Medusa isn't framed as the villain is truly the justice she deserves. (TBC)
The Other Side of the Sky by Amie Kaufman & Meagan Spooner – "The 100 meets a Miyazaki-inspired fantasy world, in which the prince of a hi-tech city in the sky falls into a goddess's ancient land ruled by magicians and prophecy." (5th October) US
Justyce by Nic Stone – There's no information on the follow up to Stone's debut, Dear Martin, other than it draws on the experiences of Justyce McAllister but it will undoubtably be equally as powerful. (6th October)
Beyond the Ruby Veil by Mara Fitzgerald – "A queer, self-absorbed socialite, accidentally kills the one person in her city who can create water – water that's sourced from the blood of its citizens using a powerful magic – and must now journey to discover the origins of magic, and take it for herself, before everyone in her city dies of thirst." (13th October)
A Golden Fury by Samantha Cohoe – "In 1792 , with Europe in the throes of revolution, a teenage alchemist is on the verge of a discovery that will change the course of history. But the cost may be her own mind…." (13th October) Buy now
Instant Karma by Marissa Meyer – Meyer's first endeavour into contemporary follows Prudence after she hits her head and wakes up with the ability to cast instant karma on those around her. (3rd November) Buy now
Zara Hossain Is Here by Sabina Khan – When Zara's high school tormentor vandalises her house with racist graffiti, leading to a violent crime that puts her entire future at risk, Zara must pay the ultimate price and choose between fighting to stay in the only place she's ever called home or losing the life she loves and everyone in it. (10th November) Buy now
Ruinsong by Julia Ember – "Two young women from rival factions must work together to reunite their country as they wrestle with their feelings for each other." (24th November) Buy now
A Miracle of Roses by Diana Pinguicha – "An f/f #ownvoices retelling of the Portuguese miracle of the same name, where the Princess of Aragon enters a bargain with an Enchanted Moura so she can reverse her gift that turns all the food she touches into flowers." (1st December) Buy now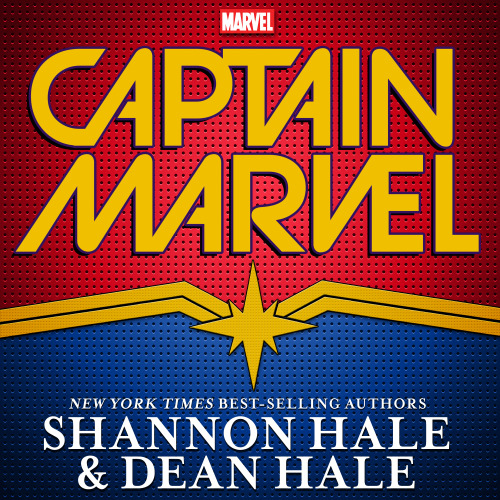 Captain Marvel YA Novel by Shannon & Dean Hale  – We might not have a title, summary, or cover but when Captain Marvel is involved, we don't need anything of those to be 100% invested. (31st December)
Release dates are all taken from Goodreads but may be set to change or differ depending on country of release. Pre-order links will be added when available.