Holly Jackson on murder, writing and crime fighting
"Have you ever daydreamed about solving a murder?"
Intensely gripping and entirely captivating, Holly Jackson's debut, A Good Girl's Guide to Murder, is the perfect combination of Veronica Mars meets Serial. Its twists and turns, high stakes and determined characters will have you hooked from page one, right until the end. We chatted to Holly about the inspirations behind her brilliant debut and who, exactly, she'd want on her dream crime-fighting team.
---
How would you entice a potential reader to pick up a copy of A Good Girl's Guide to Murder?
I would ask them: have you ever daydreamed about solving a murder? And when they inevitably eagerly nod their head (because I believe everyone has a bit of secret detective in them) I'd tell them that this book will give them a chance to well and truly step into their detective shoes. A book where they can study the clues alongside the main character, Pip, and feel like they are truly investigating alongside her to answer the question: What really happened to Andie Bell 5 years ago?
What inspired you to write a 'whodunit' thriller, over other genres such as contemporary or fantasy?
I have always been a fan of mystery-based stories in the books I chose to read, and TV shows I watch (I think it was Lost that began my mystery obsession from a young age). I believe these kinds of stories earn their bingeable quality through the central mystery and the reader/ watcher constantly questioning what-the-heck-is-going-on?or what-really-happened? And when it comes to writing, I think it's important to write something that you know you would love to read yourself, otherwise you'll quickly lose any enthusiasm for the book (and enthusiasm can't be in short supply when you are trying to get down a book that's over 100,000 words). So this is why I felt drawn to a 'whodunnit' crime thriller book; it has all the mystery elements that I love, but because it also takes place in the real, tangible world, it felt more accessible and easy to tackle for my first step up on the mystery ladder.
In your previous guest post on United By Pop, you mentioned your love for true crime podcasts, did they play a big part in your inspiration and research for A Good Girl's Guide to Murder?
I don't think this book would exist had I not discovered True Crime podcasts; that's how significant their role has been in shaping this book and me as a writer. I jumped on the Serial bandwagon a few months late, but once I was on it, there was no turning back. I've listened to the series three times in total I think, and the memory on my phone is almost wholly occupied by true crime podcasts I've downloaded – both ones that spend a whole series diving deep into one murder, and ones which tackle a new crime story each episode. I probably know far too much about notorious serial killers, which is a weird flex but it's true, and I spend more time than I care to admit reading theories about specific murder cases on Reddit. It's not just the stories which have inspired me, but really the format that long-form true crime podcasts take. A Good Girl's Guide to Murder is essentially presented like a podcast – with a lot of the story unfolding as interview transcripts and other multi-media elements that you might find in a podcast's addendum materials: like an annotated map and diary pages. It's presented as a written school project as that felt more appropriate and accessible considering the project had to slot inside a written book but, if you scratch the surface, Pip's project is a thinly veiled true-crime podcast from the perspective of a seventeen-year-old, and an investigation turned obsession.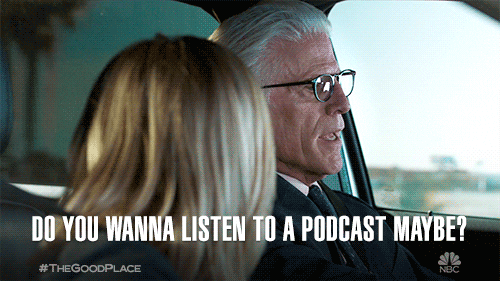 Going into A Good Girl's Guide to Murder, did you know 'whodunit' from the beginning or did they reveal themselves as you wrote?
Yes, before I even wrote the first sentence of the book I knew exactly 'whodunnit' and all the resolutions to the mystery. I think when writing a book like this, where you have to use a lot of sleight-of-hand with clue-dropping and red-herrings, it would be very hard to start writing it without knowing exactly what the answer is; how can you intentionally mislead the reader if you yourself don't know yet what happened? So this is why I plotted and planned the book scene-by-scene and knew exactly where I was placing each clue and red-herring, so that the actual drafting of the book was a smoother and more enjoyable process. I think I would have driven myself mad trying to write a book this complicated without an air-tight plan before I started.
Which three people, celebrity, fictional character or someone you know IRL, would you like by your side as you try to solve a murder?
My crime-fighting team would consist of: Jughead Jones from the show Riverdale, because he's always determined to find the truth, even at great risk to himself. And he wears a cool beanie. I think I would resurrect Agatha Christie because she is the Queen of the whodunnit, and she's written so many mystery books that she'd probably be able to guess the solution to the most complicated murder in a matter of seconds, which means less work for me. And then maybe someone super wealthy to foot the bill for all the investigating gadgets we need; so maybe Kim Kardashian, because I know she loves a good online sleuth about DRAMA, and there's only a small step from that to murder detective.
A Good Girl's Guide to Murder is your debut novel, what was your journey from writing to publishing like and do you have any advice for aspiring authors?
So A Good Girl's Guide to Murder is my first book to be published, but it's actually the third book I've written. The first was a dreadful fantasy book which I wrote at age 15 and shall never see the light of day…EVER. The second was a historical thriller book which I wrote after finishing my MA degree at university. I submitted this book to agents and got a generally positive reaction from several, but the consensus was that it was just a little too different and they weren't sure they could sell it. One agent advised me to perhaps write in a more commercial genre, and what's more commercial than murder? So I wrote this book in a frenzied couple of months (because I was terrified this agent would forget me if I took too long) and I sent the finished book to him and he said 'yes'. And then after a few months on submission I got another 'yes' from my publisher, Egmont. So my advice would be to never give up; a manuscript you have to shelve for now doesn't mean you've failed, in fact you will probably be a better writer because of it. Learning to let go of a book that's not working for now is an important lesson I learned on my journey to publication.
https://www.instagram.com/p/BxFSQWdHSjy/?utm_source=ig_web_copy_link
Do you still think about Pip and Ravi and if so, how has life been for them since the final page?
I of course occasionally daydream about Pip and Ravi and what they would have gotten up to after the words: The End. I've lived with them in my head for so long and it can be hard to let go. But I imagine they'd probably have another couple of mysteries in their future, now they've been bitten by the detective bug.
If you had been thrown into Pip's situation as a teen, do you think you'd have been able to solve the mystery of Andie Bell?
Absolutely not. I mean I would have if I could've solved the whole case safely hidden behind my computer screen, but I was far too lazy as a teen to have accomplished what Pip did. I think time-management skills are essential for any amateur detective (especially one juggling schoolwork and university applications too), and Pip makes up for what I lacked as a teen.
Your next book is set to be a thriller; can you give us any clues as to what we can expect from it?
I can't say much about my next book, other than to tell you that it will be another thriller with a mystery very much at its heart. The only clue I can give you is that you'll need to sharpen your clue-hunting skills again. Yes I am being annoyingly mysterious, but I did warn you I had a thing for mysteries…
---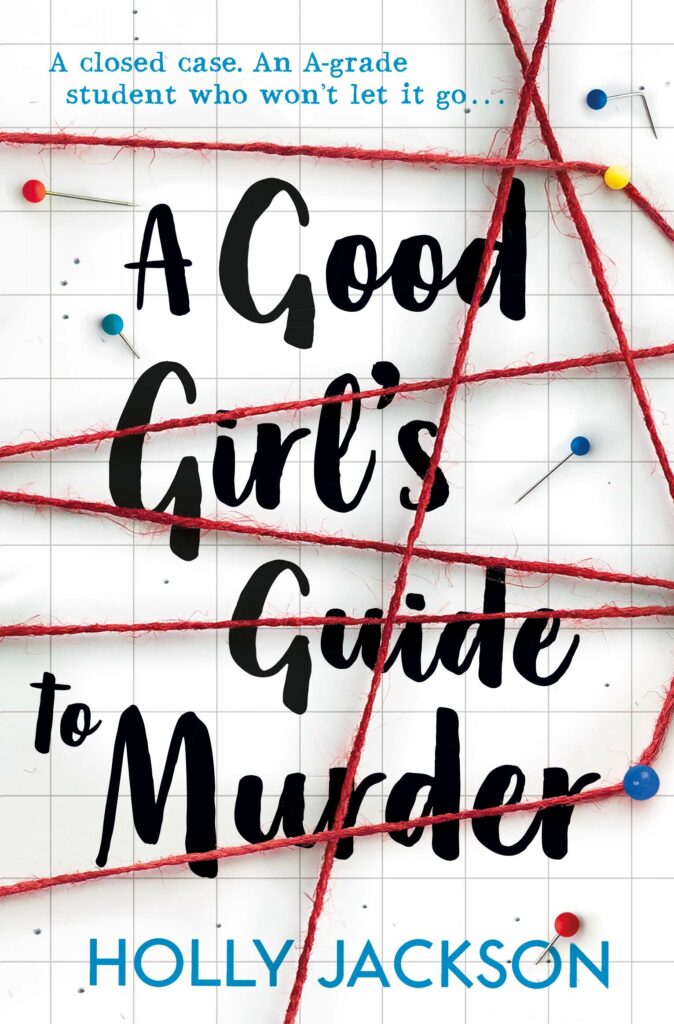 A Good Girl's Guide to Murder is available to buy now.