February YA book releases you'll be obsessed with
February, the month of love and new books.
This post contains affiliate links, which means United By Pop receives a percentage if you make a purchase using these links. Thank you for supporting the brands that support this blog.
February may be the shortest month of the year but don't let that fool you because there's no shortage of incredible YA book releases packed into its short 29 days. With pages filled with politics, space, assassins, gymnastics, mermaids and more, these February YA releases have a little something for everyone.
---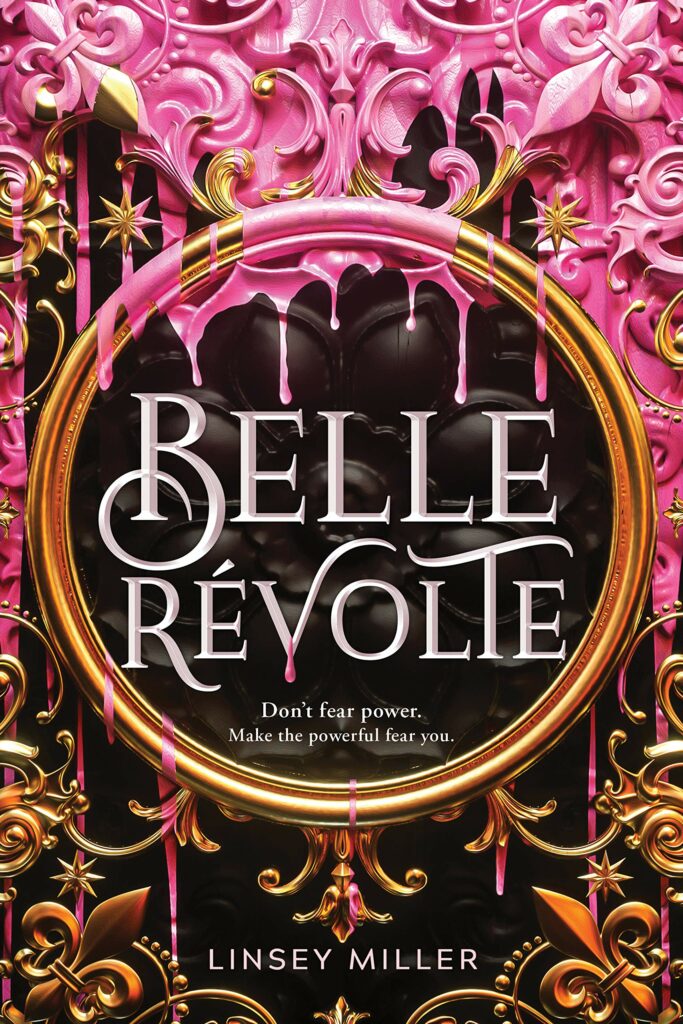 Belle Révolte by Linsey Miller (February 4th)
Emilie des Marais is more at home holding scalpels than embroidery needles and is desperate to escape her noble roots to serve her country as a physician. But society dictates a noble lady cannot perform such gruesome work.
Annette Boucher, overlooked and overworked by her family, wants more from life than her humble beginnings and is desperate to be trained in magic. So when a strange noble girl offers Annette the chance of a lifetime, she accepts.
Emilie and Annette swap lives—Annette attends finishing school as a noble lady to be trained in the ways of divination, while Emilie enrolls to be a physician's assistant, using her natural magical talent to save lives. But when their nation instigates a frivolous war, Emilie and Annette must work together to help the rebellion end a war that is based on lies.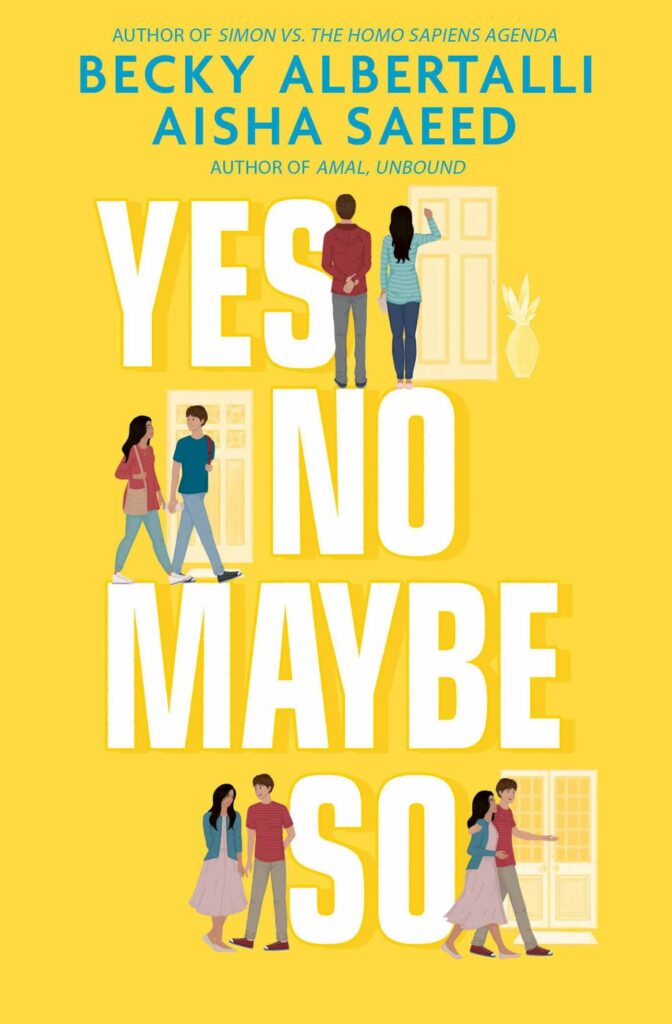 Yes No Maybe So by Becci Albertalli & Aisha Saeed (February 4th)
Jamie Goldberg is cool with volunteering for his local state senate candidate—as long as he's behind the scenes. When it comes to speaking to strangers (or, let's face it, speaking at all to almost anyone), Jamie's a choke artist. There's no way he'd ever knock on doors to ask people for their votes…until he meets Maya.
Maya Rehman's having the worst Ramadan ever. Her best friend is too busy to hang out, her summer trip is canceled, and now her parents are separating. Why her mother thinks the solution to her problems is political canvassing—with some awkward dude she hardly knows—is beyond her.
Going door to door isn't exactly glamorous, but maybe it's not the worst thing in the world. After all, the polls are getting closer—and so are Maya and Jamie. Mastering local activism is one thing. Navigating the cross-cultural romance of the century is another thing entirely.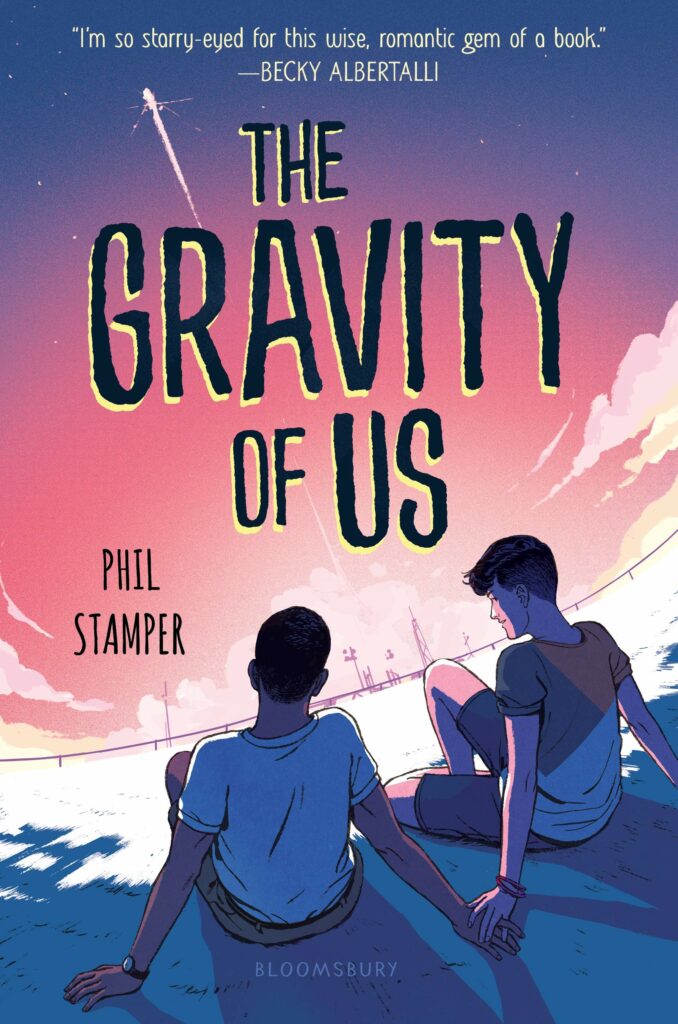 The Gravity of Us by Phil Stamper (February 4th)
As a successful social media journalist with half a million followers, seventeen-year-old Cal is used to sharing his life online. But when his pilot father is selected for a highly publicized NASA mission to Mars, Cal and his family relocate from Brooklyn to Houston and are thrust into a media circus.
Amidst the chaos, Cal meets sensitive and mysterious Leon, another "Astrokid," and finds himself falling head over heels—fast. As the frenzy around the mission grows, so does their connection. But when secrets about the program are uncovered, Cal must find a way to reveal the truth without hurting the people who have become most important to him.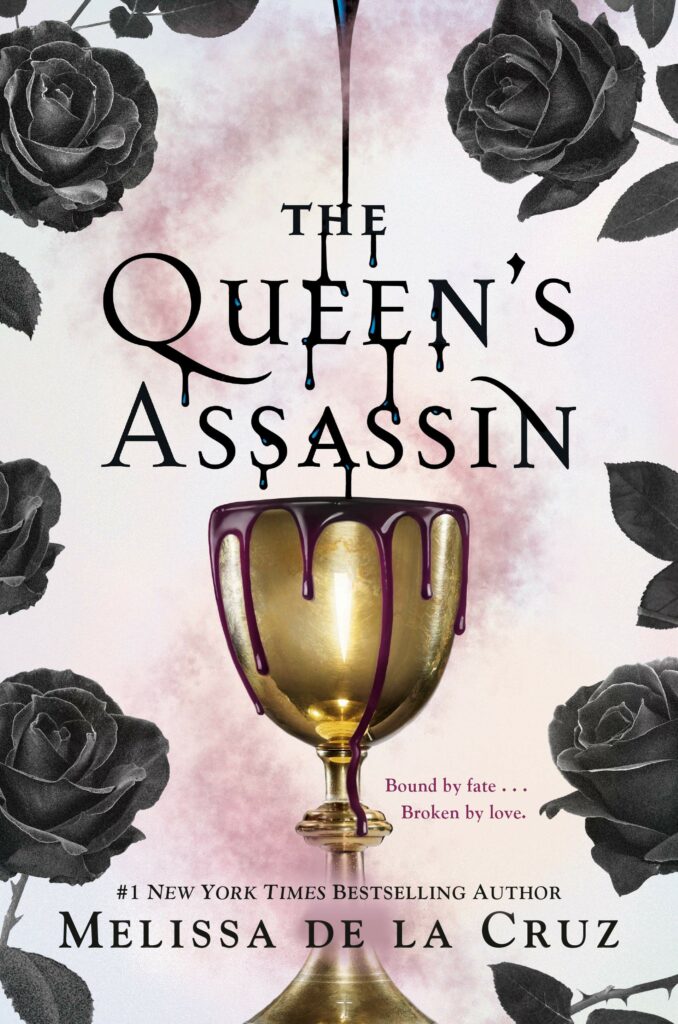 The Queen's Assassin by Melissa de la Cruz (February 4th)
Caledon Holt is the Kingdom of Renovia's deadliest weapon. No one alive can best him in brawn or brains, which is why he's the Guild's most dangerous member and the Queen's one and only assassin. He's also bound to the Queen by an impossible vow–to find the missing Deian Scrolls, the fount of all magical history and knowledge, stolen years ago by a nefarious sect called the Aphrasians.
Shadow has been training all her life to follow in the footsteps of her mother and aunts–to become skilled enough to join the ranks of the Guild. Though magic has been forbidden since the Aphrasian uprising, Shadow has been learning to control her powers in secret, hoping that one day she'll become an assassin as feared and revered as Caledon Holt.
When a surprise attack brings Shadow and Cal together, they're forced to team up as assassin and apprentice to hunt down a new sinister threat to Renovia. But as Cal and Shadow grow closer, they'll uncover a shocking web of lies and secrets that may destroy everything they hold dear. With war on the horizon and true love at risk, they'll stop at nothing to protect each other and their kingdom in this stunning first novel in the Queen's Secret series.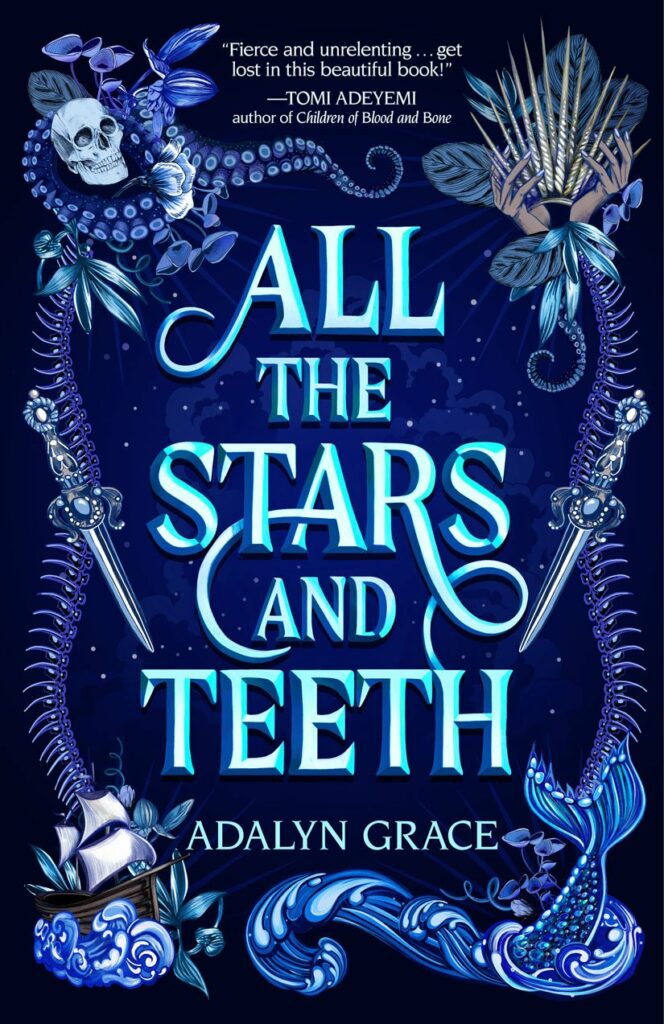 All the Stars and Teeth by Adalyn Grace (February 4th)
As princess of the island kingdom Visidia, Amora Montara has spent her entire life training to be High Animancer—the master of souls. The rest of the realm can choose their magic, but for Amora, it's never been a choice. To secure her place as heir to the throne, she must prove her mastery of the monarchy's dangerous soul magic.
When her demonstration goes awry, Amora is forced to flee. She strikes a deal with Bastian, a mysterious pirate: he'll help her prove she's fit to rule, if she'll help him reclaim his stolen magic. But sailing the kingdom holds more wonder—and more peril—than Amora anticipated. A destructive new magic is on the rise, and if Amora is to conquer it, she'll need to face legendary monsters, cross paths with vengeful mermaids, and deal with a stow-away she never expected… or risk the fate of Visidia and lose the crown forever.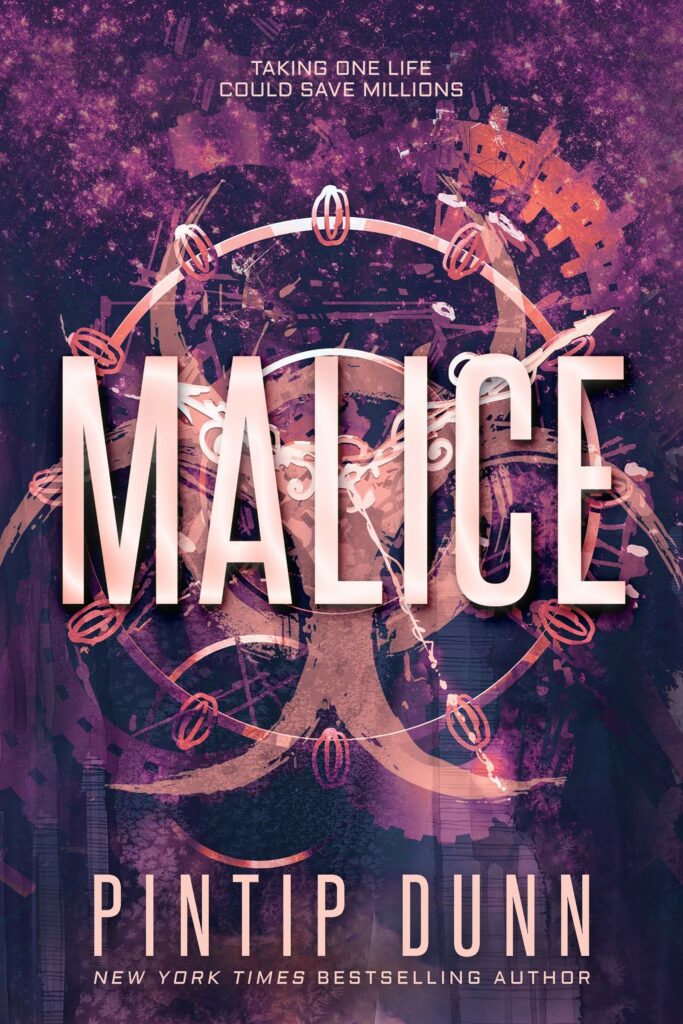 Malice by Pintip Dunn (February 4th)
What I know: a boy in my school will one day wipe out two-thirds of the population with a virus.
What I don't know: who he is.
In a race against the clock, I not only have to figure out his identity, but I'll have to outwit a voice from the future telling me to kill him. Because I'm starting to realize no one is telling the truth. But how can I play chess with someone who already knows the outcome of my every move? Someone so filled with malice they've lost all hope in humanity? Well, I'll just have to find a way—because now they've drawn a target on the only boy I've ever loved…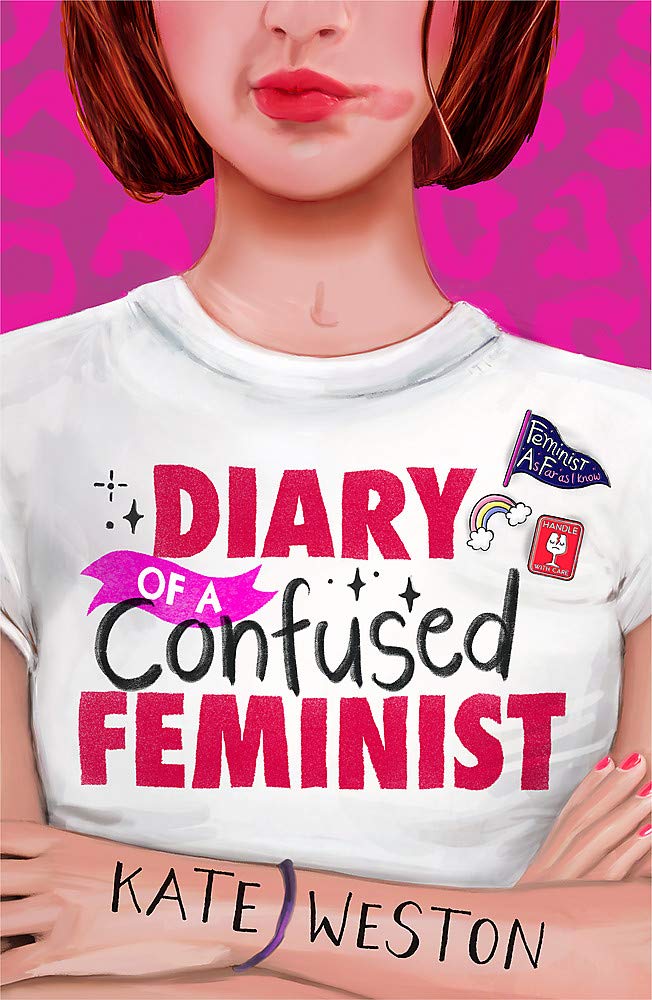 Diary of a Confused Feminist by Kate Weston (February 6th)
Kat wants to do GOOD FEMINISM, although she's not always sure what that means. She also wants to be a writer, get together with Hot Josh (is this a feminist ambition?), win at her coursework and not make a TOTAL EMBARRASSMENT of herself at all times. But the path to true feminism is filled with mortifying incidents and when everything at school starts to get a bit too much, Kat knows she's lost her way, and the only way forward is to ask for help…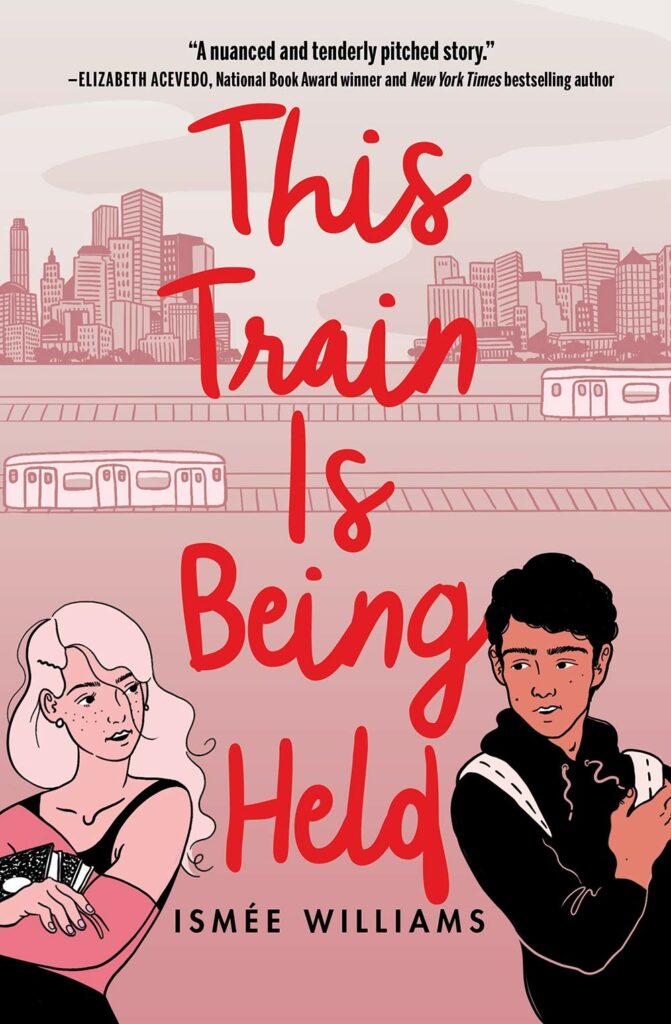 This Train is Being Held by Ismée Williams (February 11th)
When private school student Isabelle Warren first meets Dominican-American Alex Rosario on the downtown 1 train, she remembers his green eyes and his gentlemanly behavior. He remembers her untroubled happiness, something he feels all rich kids must possess. That, and her long dancer legs. Over the course of multiple subway encounters spanning the next three years, Isabelle learns of Alex's struggle with his father, who is hell-bent on Alex being a contender for the major leagues, despite Alex's desire to go to college and become a poet. Alex learns about Isabelle's unstable mother, a woman with a prejudice against Latino men. But fate—and the 1 train—throw them together when Isabelle needs Alex most. Heartfelt and evocative, this romantic drama will appeal to readers of Jenny Han and Sarah Dessen.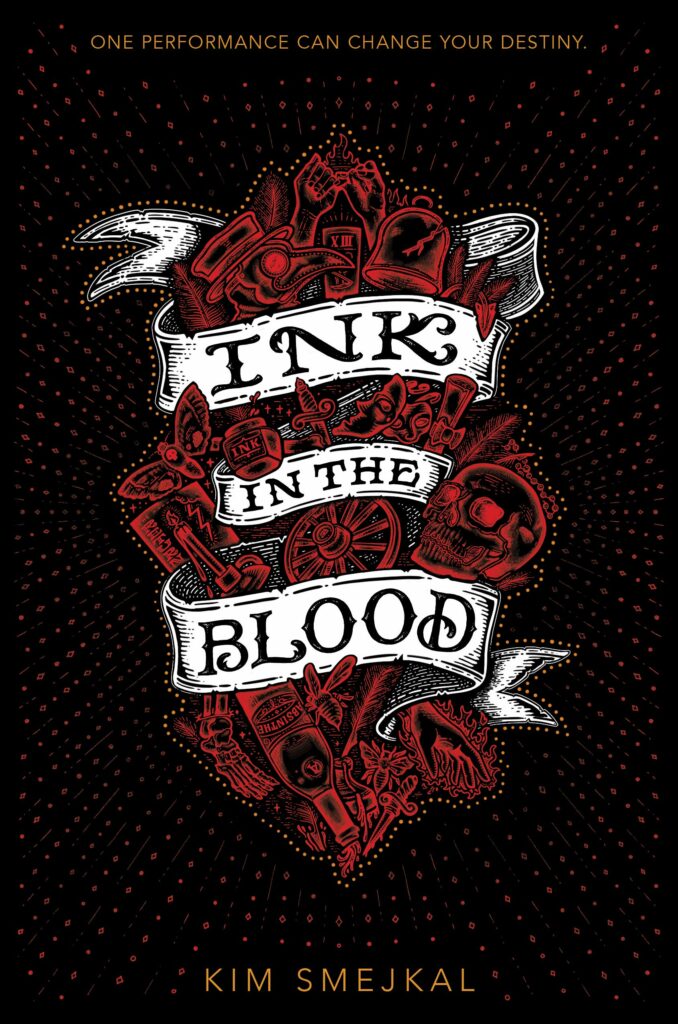 Ink in the Blood by Kim Smejkal (February 11th)
Celia Sand and her best friend, Anya Burtoni, are inklings for the esteemed religion of Profeta. Using magic, they tattoo followers with beautiful images that represent the Divine's will and guide the actions of the recipients. It's considered a noble calling, but ten years into their servitude Celia and Anya know the truth: Profeta is built on lies, the tattooed orders strip away freedom, and the revered temple is actually a brutal, torturous prison.
Their opportunity to escape arrives with the Rabble Mob, a traveling theater troupe. Using their inkling abilities for performance instead of propaganda, Celia and Anya are content for the first time . . . until they realize who followed them. The Divine they never believed in is very real, very angry, and determined to use Celia, Anya, and the Rabble Mob's now-infamous stage to spread her deceitful influence even further.
To protect their new family from the wrath of a malicious deity and the zealots who work in her name, Celia and Anya must unmask the biggest lie of all—Profeta itself.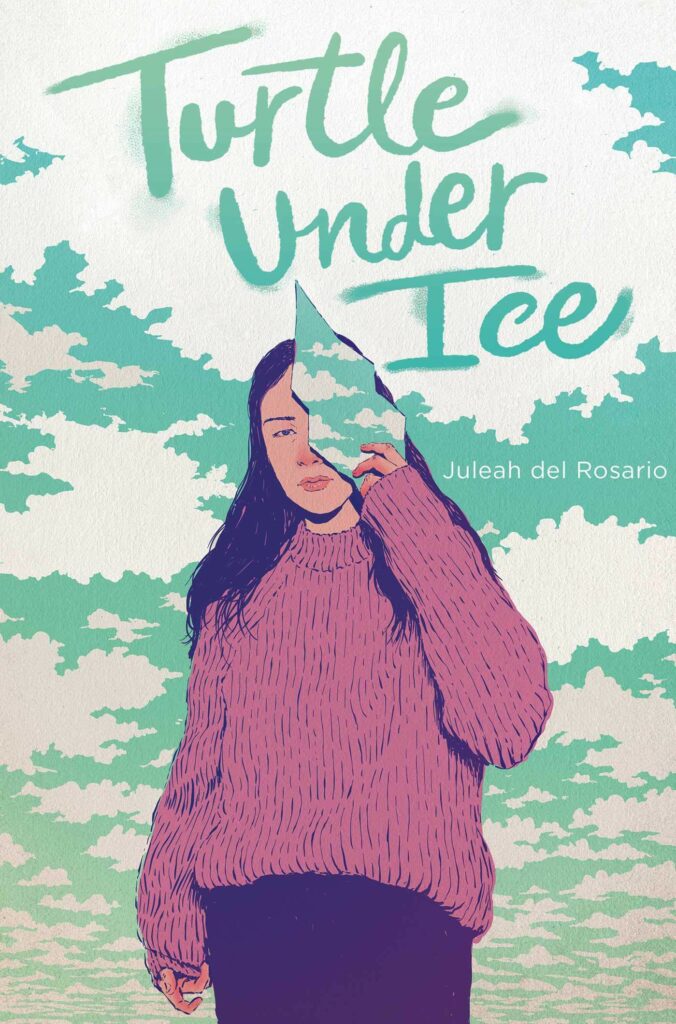 Turtle Under Ice by Juleah del Rosario (February 11th)
Rowena feels like her family is a frayed string of lights that someone needs to fix with electrical tape. After her mother died a few years ago, she and her sister, Ariana, drifted into their own corners of the world, each figuring out in their own separate ways how to exist in a world in which their mother is no longer alive.
But then Ariana disappears under the cover of night in the middle of a snowstorm, leaving no trace or tracks. When Row wakes up to a world of snow and her sister's empty bedroom, she is left to piece together the mystery behind where Ariana went and why, realizing along the way that she might be part of the reason Ariana is gone.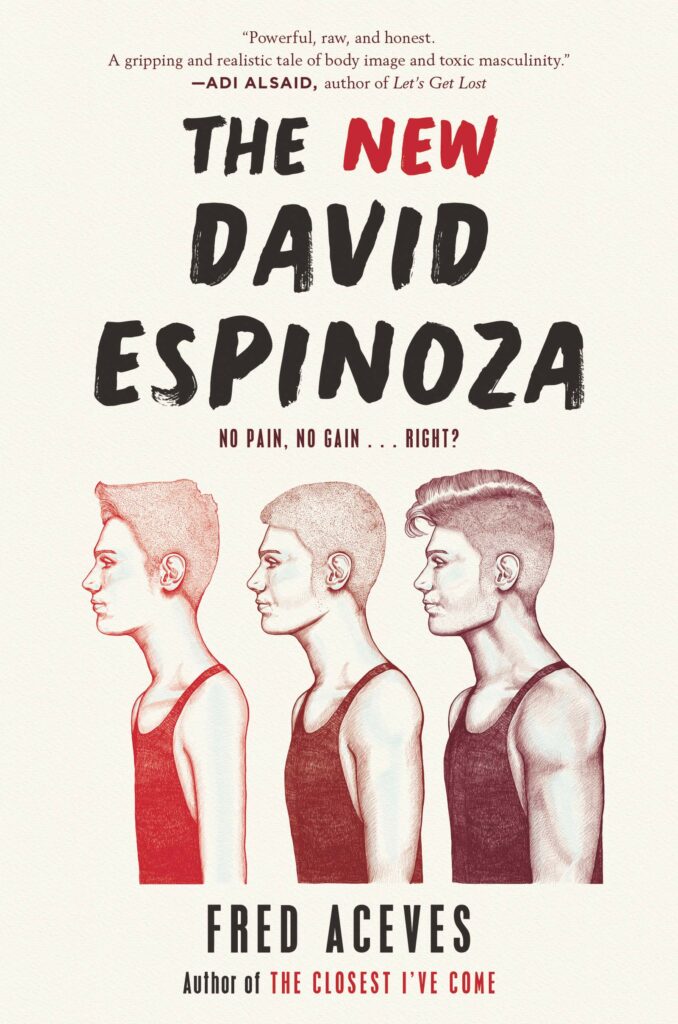 New David Espinoza by Fred Aceves (February 11th)
David Espinoza is tired of being messed with. When a video of him getting knocked down by a bully's slap goes viral at the end of junior year, David vows to use the summer to bulk up— do what it takes to become a man—and wow everyone when school starts again the fall.
Soon David is spending all his time and money at Iron Life, a nearby gym that's full of bodybuilders. Frustrated with his slow progress, his life eventually becomes all about his muscle gains. As it says on the Iron Life wall, What does not kill me makes me stronger.
As David falls into the dark side of the bodybuilding world, pursuing his ideal body at all costs, he'll have to grapple with the fact that it could actually cost him everything.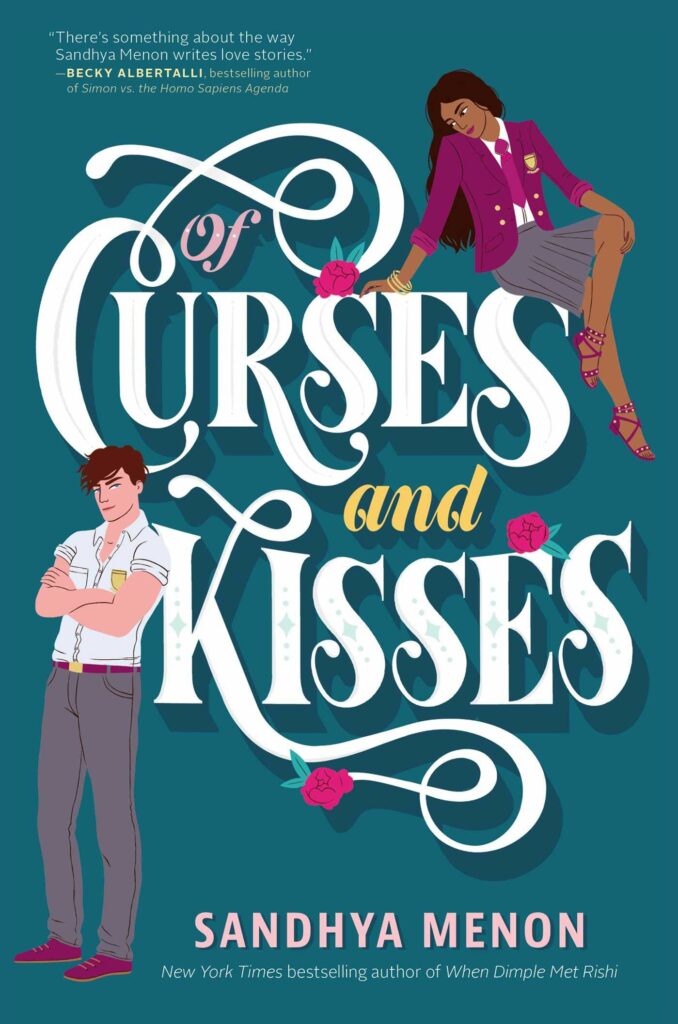 Of Curses and Kisses by Sandhya Menon (18th February)
For Princess Jaya Rao, nothing is more important than family. When the loathsome Emerson clan steps up their centuries-old feud to target Jaya's little sister, nothing will keep Jaya from exacting her revenge. Then Jaya finds out she'll be attending the same elite boarding school as Grey Emerson, and it feels like the opportunity of a lifetime. She knows what she must do: Make Grey fall in love with her and break his heart. But much to Jaya's annoyance, Grey's brooding demeanor and lupine blue eyes have drawn her in. There's simply no way she and her sworn enemy could find their fairy-tale ending…right?
His Lordship Grey Emerson is a misanthrope. Thanks to an ancient curse by a Rao matriarch, Grey knows he's doomed once he turns eighteen. Sequestered away in the mountains at St. Rosetta's International Academy, he's lived an isolated existence—until Jaya Rao bursts into his life, but he can't shake the feeling that she's hiding something. Something that might just have to do with the rose-shaped ruby pendant around her neck…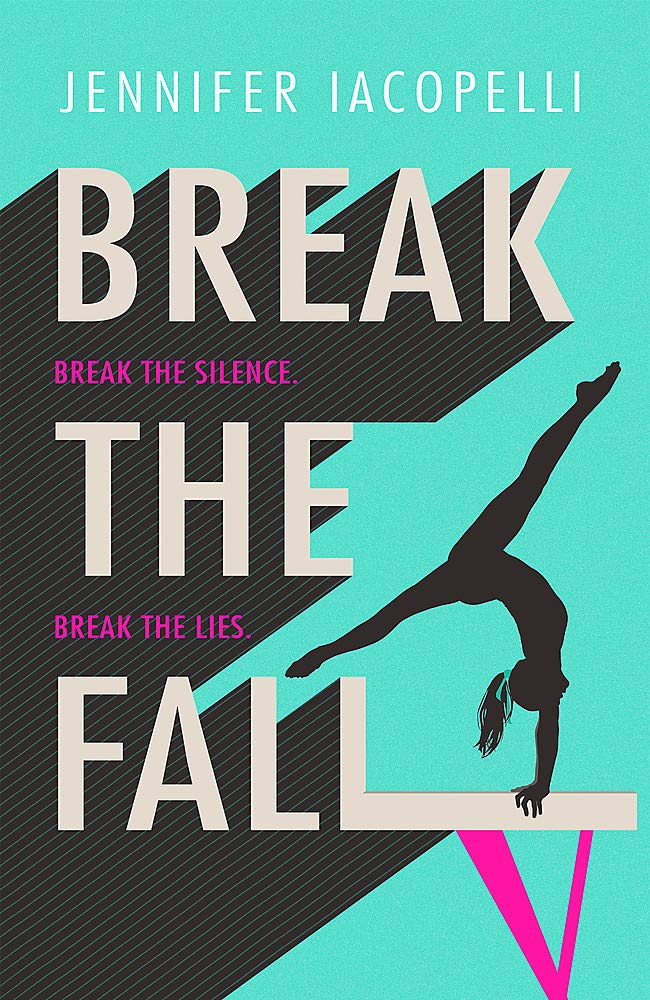 Break The Fall by Jennifer Iacopelli (February 20th)
Audrey Lee is going to the Olympics. A year ago, she could barely do a push up as she recovered from a spine surgery, one that could have paralyzed her. And now? She's made the United States' gymnastics team with her best friend, Emma, just like they both dreamed about since they were kids. She's on top of the world.
The pressure for perfection is higher than ever when horrifying news rips the team apart. Audrey is desperate to advocate for her teammate who has been hurt by the one person they trusted most–but not all the gymnasts are as supportive. With the team on the verge of collapse, the one bright spot in training is Leo, her new coach's ridiculously cute son. And while Audrey probably (okay, definitely) shouldn't date him until after the games, would it really be the end of the world?
Balancing the tenuous relationship between her teammates with unparalleled expectations, Audrey doesn't need any more distractions. No matter what it takes, she's not going to let anyone bring them down. But with painful revelations, incredible odds, and the very real possibility of falling at every turn, will Audrey's determination be enough?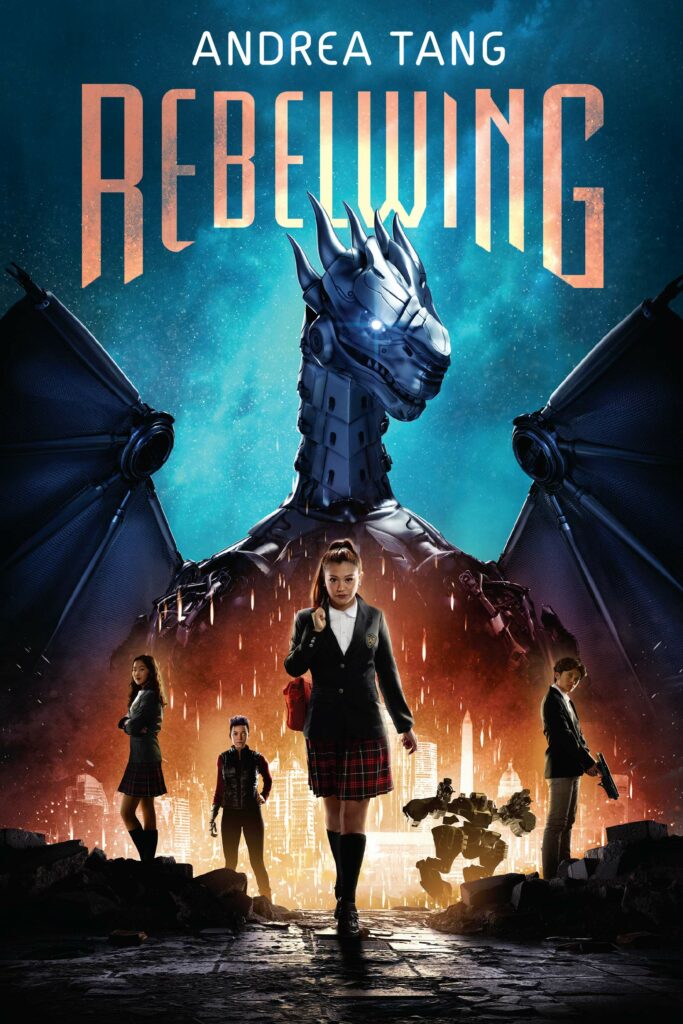 Rebelwing by Andrea Tang (February 25th)
A black-market-media smuggler and scholarship student at the prestigious New Columbia Preparatory Academy, Pru is lucky to live in the Barricade Coalition where she is free to study, read, watch, and listen to whatever she wants. But between essays and exams, she chooses to spend her breaks sweet-talking border patrol with her best friend, Anabel, in order to sell banned media to the less fortunate citizens of the United Continental Confederacy, Inc.
When a drop-off goes awry, Pru narrowly escapes UCC enforcers to find that her rescuer is, of all things, a sentient cybernetic dragon. On the one hand, Pru is lucky not to be in prison, or worse. On the other, the dragon seems to have imprinted on her permanently, which means she has no choice but to be its pilot.
Drawn into a revolution she has no real interest in leading, Pru, Anabel, and friends Alex and Cat become key players in a brewing conflict with the UCC as the corporate government develops advanced weaponry more terrifying and grotesque than Pru could have ever imagined.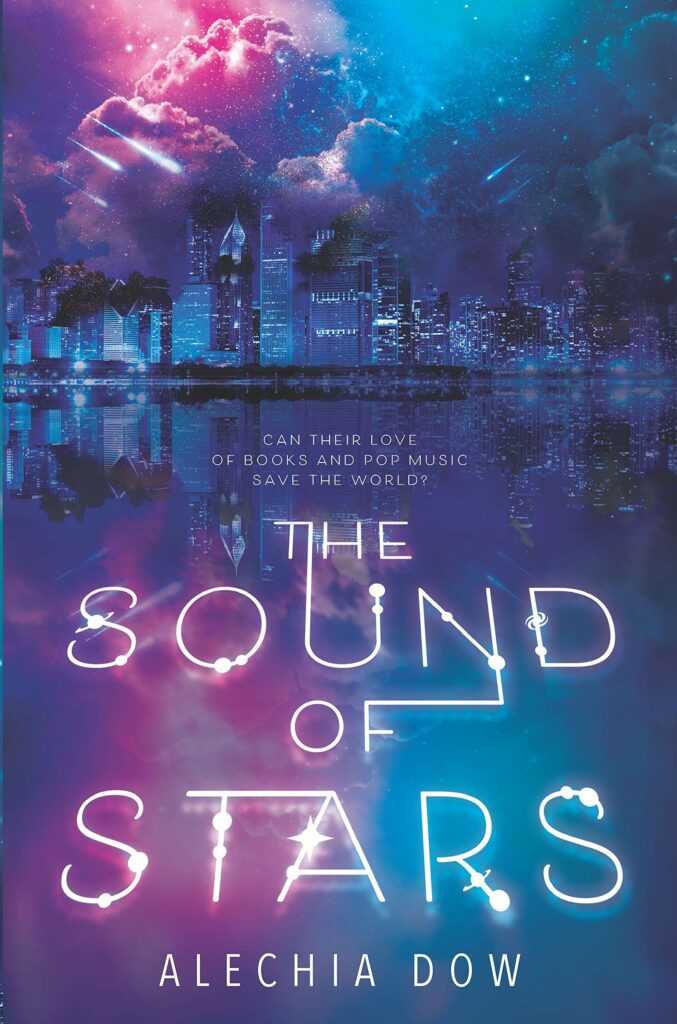 The Sound of Stars by Alechia Dow (February 25th)
Two years ago, a misunderstanding between the leaders of Earth and the invading Ilori resulted in the deaths of one-third of the world's population.
Seventeen-year-old Janelle "Ellie" Baker survives in an Ilori-controlled center in New York City. Deemed dangerously volatile because of their initial reaction to the invasion, humanity's emotional transgressions are now grounds for execution. All art, books and creative expression are illegal, but Ellie breaks the rules by keeping a secret library. When a book goes missing, Ellie is terrified that the Ilori will track it back to her and kill her.
Born in a lab, M0Rr1S (Morris) was raised to be emotionless. When he finds Ellie's illegal library, he's duty-bound to deliver her for execution. The trouble is, he finds himself drawn to human music and in desperate need of more. They're both breaking the rules for love of art—and Ellie inspires the same feelings in him that music does.
Ellie's—and humanity's—fate rests in the hands of an alien she should fear. M0Rr1S has a lot of secrets, but also a potential solution—thousands of miles away. The two embark on a wild and dangerous road trip with a bag of books and their favorite albums, all the while making a story and a song of their own that just might save them both.
Release dates may to change or differ depending on country of release.