Charlene Thomas' top YA debuts where black and brown girls stand up to the patriarchy
"I'm so, so excited to see even more stories tackling these types of issues."
My debut YA novel Seton Girls comes out August 30 and I am incredibly excited for people to get the chance to read it. It's a twisty, dual-timeline narrative that tells the story of a 12-year undefeated football team at an elite prep school, and the group of girls who discover the dark secret that's enabled the team to keep their streak for so long. It's a story that I wrote for so many reasons—to showcase the power of platonic love, to highlight the scars that privilege leaves in its wake, to feature Black and brown girls as the strong, beautiful, courageous people that we are. And in addition, I wanted to discuss toxic masculinity, the way we tend to think differently about "a bad guy" and "a guy who did a bad thing," and remind everyone that we still have our voices, even when the patriarchy tries to make us feel too small to use them.
Especially given the headlines of the past few years, I think that last topic is as relevant as its ever been. And I'm so, so excited to see even more stories tackling these types of issues.
So here are my four must-read YA debuts where Black and brown girls stand up to the patriarchy:
---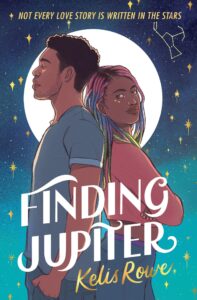 Finding Jupiter by Kelis Rowe (out now!)
Now, this book is slightly different from what you might expect to find on this list, but hear me out! It's an absolutely beautiful love story between two Black teens, and Rowe's prose gave me goosebumps the entire time. The reason why I had to give it a shoutout here is because of how unapologetically she projects Orion—the Black male love interest. There are so many things about Orion that are different than the stereotypes around "masculinity" that the media has tried to feed us over the years, and I think having that representation is so incredibly important. Rowe's story has a way of completely shattering parts of the narrative around what makes a boy attractive, in a way that is so well done. Orion is an awesome role model for what it truly is to be strong, brave, and kind. And Ray, our female love interest, would accept NOTHING less. I love them so much!! And I hope you'll take the time to meet them soon.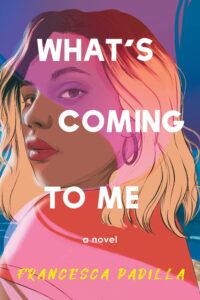 What's Coming To Me by Francesca Padilla (out now!)
This one is ABSOLUTELY on my TBR list. It tells the story of 17-year-old Minerva Gutiérrez who plans revenge on her predatory boss. The description says it spans themes of grief, anger, and fighting for what you deserve, and is perfect for fans of Tiffany D. Jackson (whom I'm definitely a fan of). It seems like it's going to be such a powerful and important read, and I cannot wait to get started on it.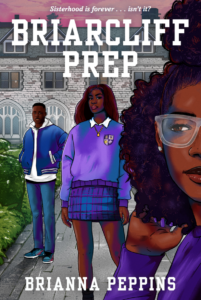 Briarcliff Prep by Brianna Peppins (November 15, 2022)
Ok, this is another one I really think you need to read! Not only does Peppins's writing style feel like a warm hug, but she's giving us a Historically Black Boarding School dripping in Black excellence with all the A Different World vibes my soul could dream of. Her addictive setting is just a backdrop, though, to a complicated story of dating abuse, escaping a cycle, and what it means to truly love someone. These girls are strong, real, and intensely believable, and I was rooting for them every step of the way.
Call Him By Name by Hannah V. Sawyer (2023)
This one is also on my must-read list. It's described as a novel-in-verse about a 16-year-old girl named Amina, who has always used her words as her weapon until a sexual assault leaves her feeling silenced. But as the story progresses all the way to courtroom, Amina finds her voice again. I can't imagine how many people this story could inspire, and 2023 can't come soon enough.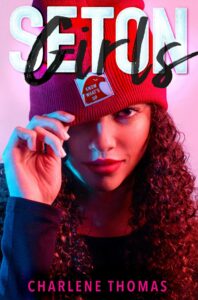 Get your copy of Seton Girls by Charlene Thomas here.