30+ July 2020 YA releases you'll love
It's time for sunshine, ice cream and new books
With many of us currently staying indoors or enjoying the sunshine independently, there's never been a more perfect time to dive head first into a new book.
Thankfully, with stories of monsters, politics, superheroes, vampires, love, rebellion and more, you're destined to find your new favourite read amongst these incredible 30+ July YA 2020 new releases.
---
Girl, Serpent, Thorn by Melissa Bashardoust (7th July)
There was and there was not, as all stories begin, a princess cursed to be poisonous to the touch. But for Soraya, who has lived her life hidden away, apart from her family, safe only in her gardens, it's not just a story.
As the day of her twin brother's wedding approaches, Soraya must decide if she's willing to step outside of the shadows for the first time. Below in the dungeon is a demon who holds knowledge that she craves, the answer to her freedom. And above is a young man who isn't afraid of her, whose eyes linger not with fear, but with an understanding of who she is beneath the poison.
Soraya thought she knew her place in the world, but when her choices lead to consequences she never imagined, she begins to question who she is and who she is becoming…human or demon. Princess or monster.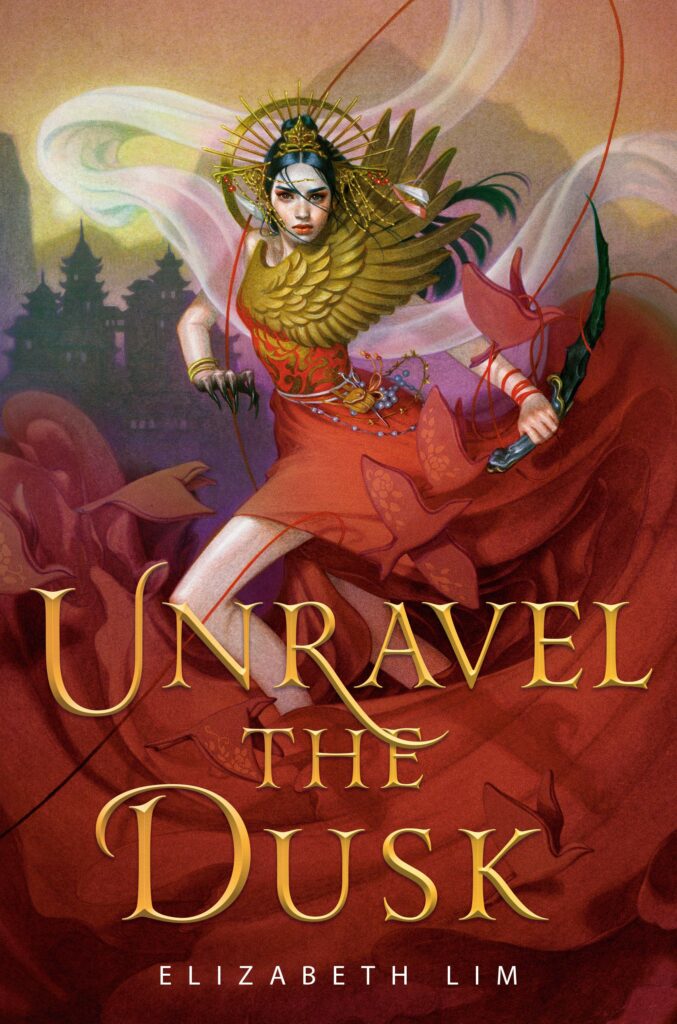 Unravel the Dusk by Elizabeth Lim (7th July)
Maia Tamarin's journey to sew the dresses of the sun, the moon and the stars has taken a grievous toll. She returns to a kingdom on the brink of war. The boy she loves is gone, and she is forced to don the dress of the sun and assume the place of the emperor's bride-to-be to keep the peace.
But the war raging around Maia is nothing compared to the battle within. Ever since she was touched by the demon Bandur, she has been changing . . . glancing in the mirror to see her own eyes glowing red, losing control of her magic, her body, her mind. It's only a matter of time before Maia loses herself completely, but she will stop at nothing to find Edan, protect her family, and bring lasting peace to her country.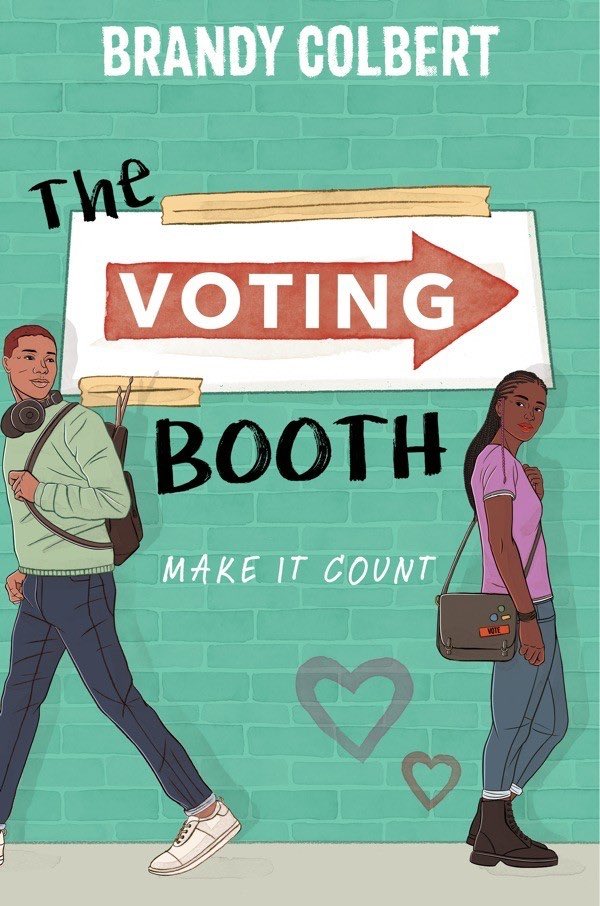 The Voting Booth by Brandy Colbert (7th July)
Marva Sheridan was born ready for this day. She's always been driven to make a difference in the world, and what better way than to vote in her first election?
Duke Crenshaw is do done with this election. He just wants to get voting over with so he can prepare for his band's first paying gig tonight.
Only problem? Duke can't vote.
When Marva sees Duke turned away from their polling place, she takes it upon herself to make sure his vote is counted. She hasn't spent months doorbelling and registering voters just to see someone denied their right. And that's how their whirlwind day begins, rushing from precinct to precinct, cutting school, waiting in endless lines, turned away time and again, trying to do one simple thing: vote. They may have started out as strangers, but as Duke and Marva team up to beat a rigged system (and find Marva's missing cat), it's clear that there's more to their connection than a shared mission for democracy.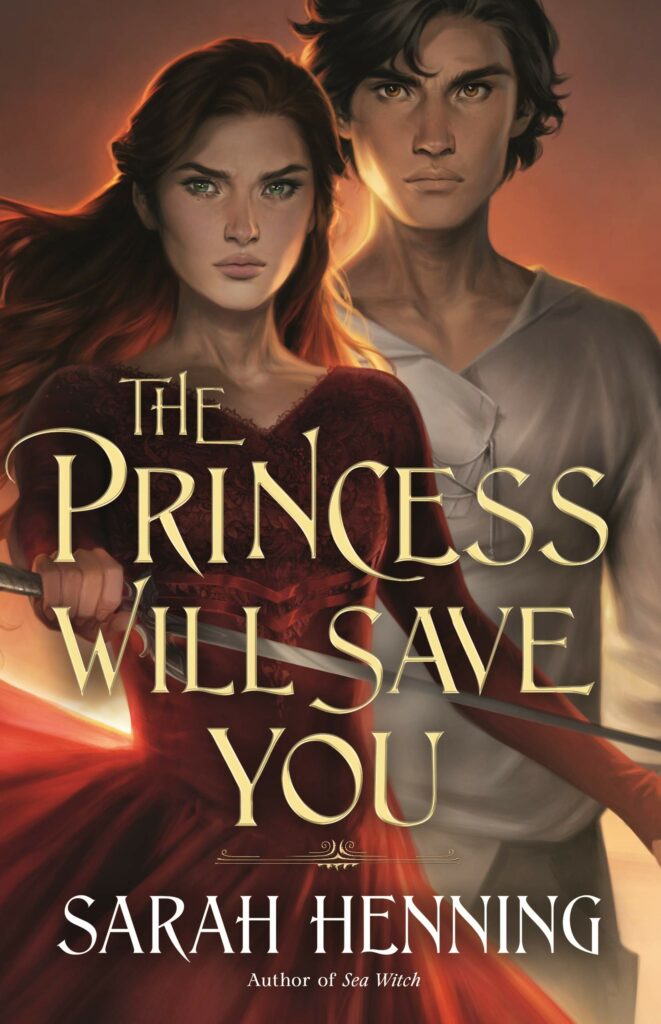 The Princess Will Save You by Sarah Henning (7th July)
A PRINCESS
A STABLE BOY
A QUEST
When her father dies, Princess Amarande is given an ultimatum: Marry the leader of one of the four neighboring kingdoms, or lose her crown—and possibly her life. And to force her hand, her beloved, the stable boy Luca, is kidnapped.
But Amarande was raised to be a warrior, not a sacrifice. And nothing will stop her from saving her true love and rescuing her kingdom.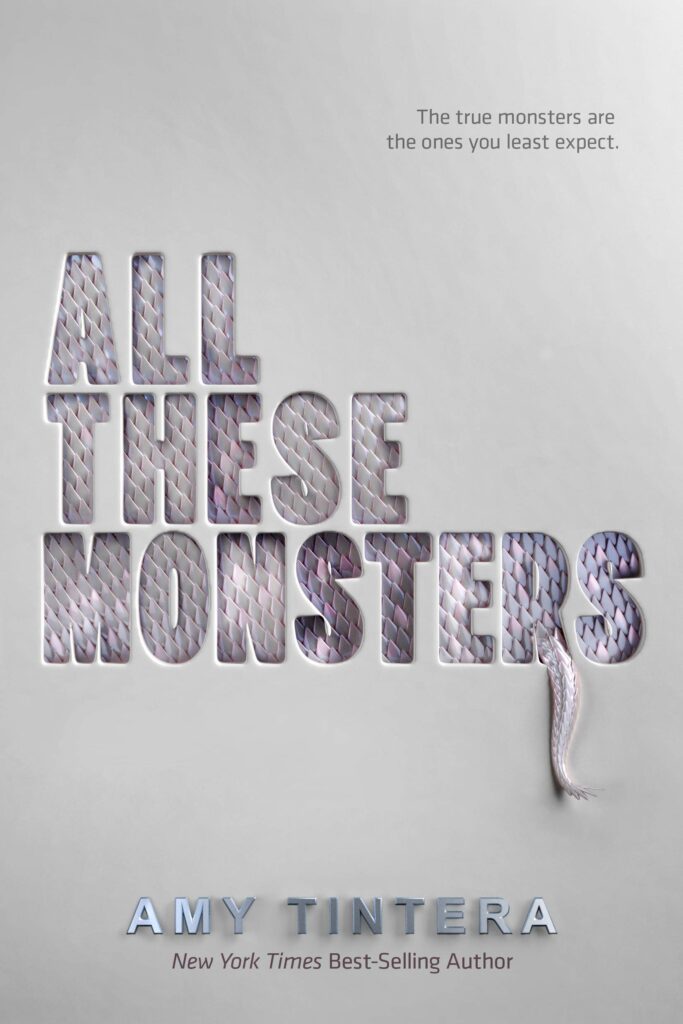 All These Monsters by Amy Tintera (7th July)
Seventeen-year-old Clara is ready to fight back. Fight back against her abusive father, fight back against the only life she's ever known, and most of all, fight back against scrabs, the earth-dwelling monsters that are currently ravaging the world. So when an opportunity arises for Clara to join an international monster-fighting squad, she jumps at the chance.
When Clara starts training with her teammates, however, she realizes what fighting monsters really means: sore muscles, exhaustion, and worst of all, death. Scrabs are unpredictable, violent, and terrifying. But as Clara gains confidence in her battle skills, she starts to realize scrabs might not be the biggest evil. The true monsters are the ones you least expect.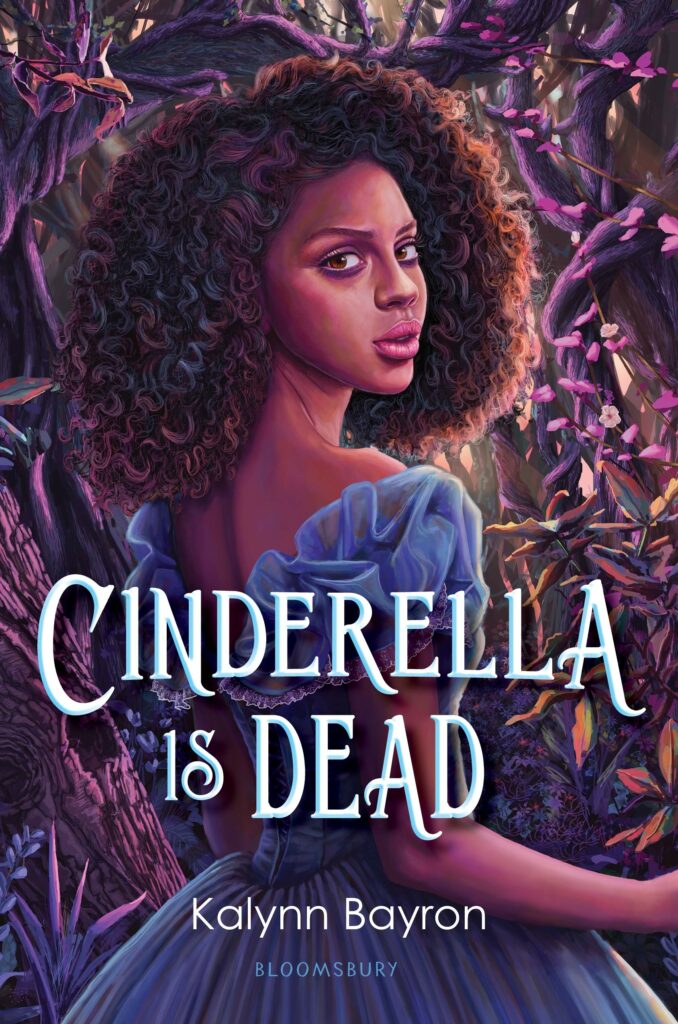 Cinderella Is Dead by Kalynn Bayron (7th July)
It's 200 years after Cinderella found her prince, but the fairy tale is over. Teen girls are now required to appear at the Annual Ball, where the men of the kingdom select wives based on a girl's display of finery. If a suitable match is not found, the girls not chosen are never heard from again.
Sixteen-year-old Sophia would much rather marry Erin, her childhood best friend, than parade in front of suitors. At the ball, Sophia makes the desperate decision to flee, and finds herself hiding in Cinderella's mausoleum. There, she meets Constance, the last known descendant of Cinderella and her step sisters. Together they vow to bring down the king once and for all–and in the process, they learn that there's more to Cinderella's story than they ever knew…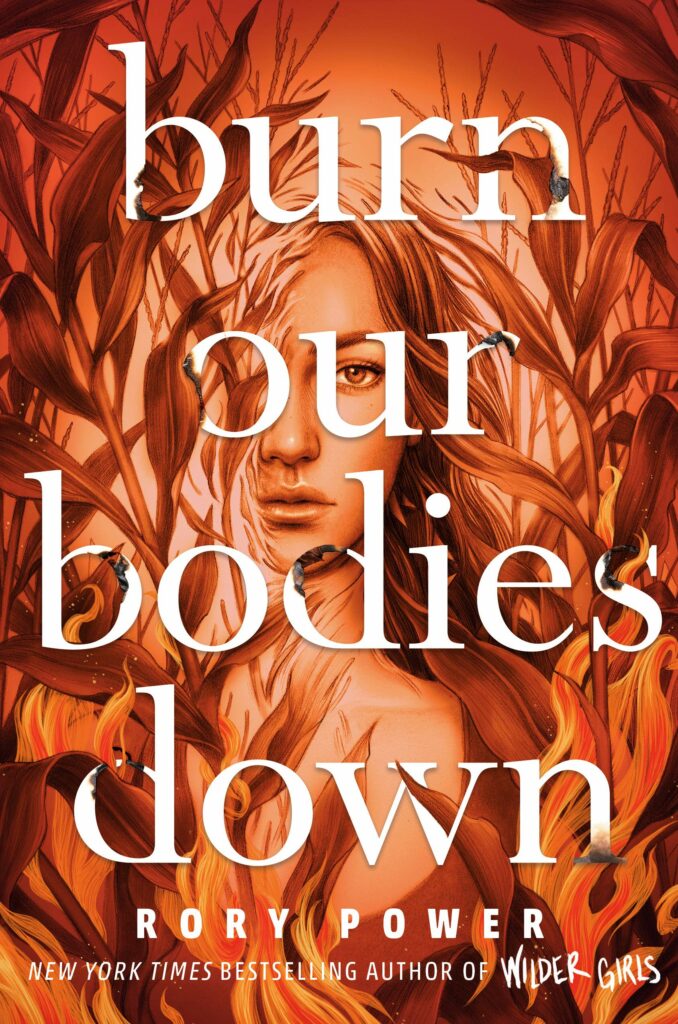 Burn Our Bodies Down by Rory Power (7th July)
Ever since Margot was born, it's been just her and her mother. No answers to Margot's questions about what came before. No history to hold on to. No relative to speak of. Just the two of them, stuck in their run-down apartment, struggling to get along.
But that's not enough for Margot. She wants family. She wants a past. And she just found the key she needs to get it: A photograph, pointing her to a town called Phalene. Pointing her home. Only, when Margot gets there, it's not what she bargained for.
Margot's mother left for a reason. But was it to hide her past? Or was it to protect Margot from what's still there?
The only thing Margot knows for sure is there's poison in their family tree, and their roots are dug so deeply into Phalene that now that she's there, she might never escape.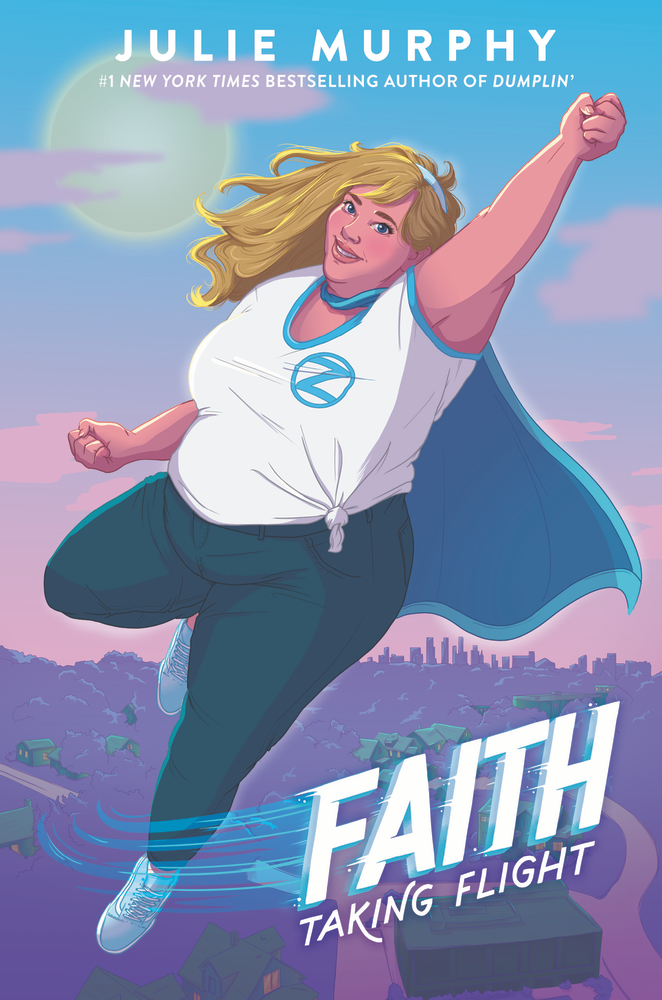 Faith: Taking Flight by Julie Murphy (7th July)
Faith Herbert is a pretty regular teen. When she's not hanging out with her two best friends, Matt and Ches, she's volunteering at the local animal shelter or obsessing over the long-running teen drama The Grove.
So far, her senior year has been spent trying to sort out her feelings for her maybe-crush Johnny and making plans to stay close to Grandma Lou after graduation. Of course, there's also that small matter of recently discovering she can fly….
When the fictional world of The Grove crashes into Faith's reality as the show relocates to her town, she can't believe it when TV heroine Dakota Ash takes a romantic interest in her.
But her fandom-fueled daydreams aren't enough to distract Faith from the fact that first animals, then people, have begun to vanish from the town. Only Faith seems able to connect the dots to a new designer drug infiltrating her high school.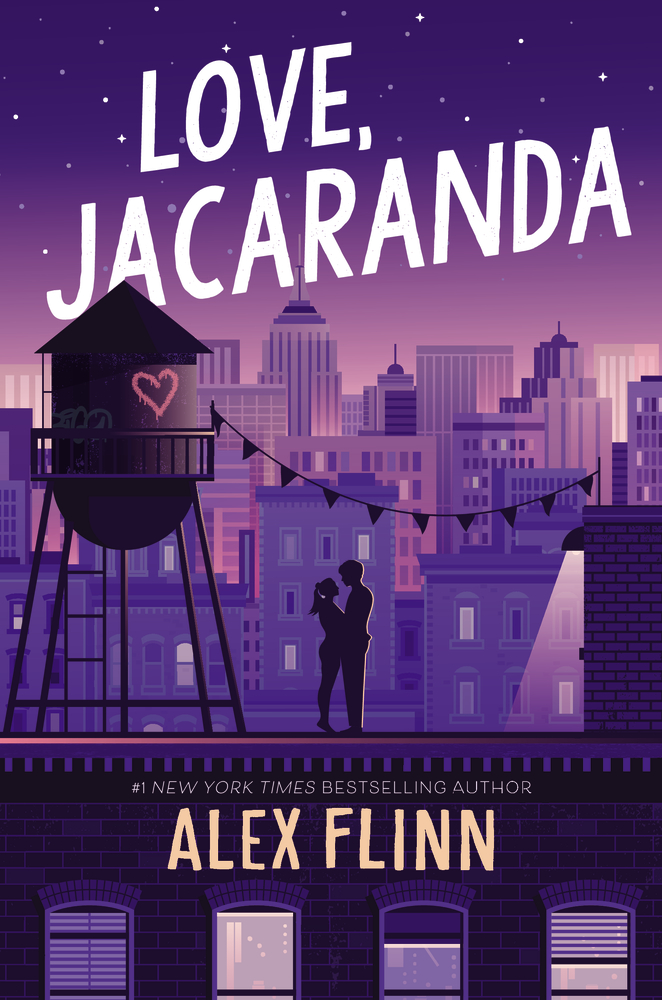 Love, Jacaranda by Alex Flinn (7th July)
Jacaranda Abbott has always tried to keep her mouth shut. As a foster kid, she's learned the hard way that the less she talks about her mother and why she's in jail, the better. But when a video of Jacaranda singing goes viral, a mysterious benefactor offers her a life-changing opportunity—a scholarship to a prestigious boarding school to study musical theater. Eager to start over somewhere new, Jacaranda leaps at the chance. She pours her heart out in emails to the benefactor she's never met.
Suddenly she's swept up in a world of privilege where the competition is fierce and the talent is next level. As Jacaranda—Jackie to her new friends—tries to find her place, a charming boy from this world of wealth catches her eye. She begins to fall for him, but can he accept her for who she really is?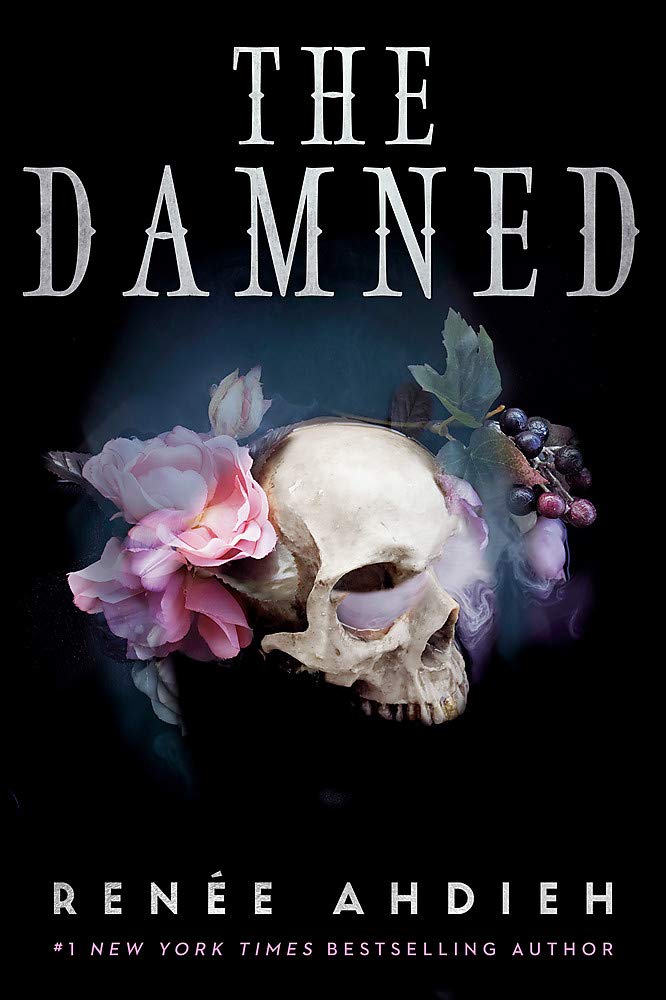 The Damned by Renée Ahdieh (7th July)
Sébastien Saint Germain is now cursed and forever changed. The treaty between the Fallen and the Brotherhood has been broken, and war between the immortals seems imminent. The price of loving Celine was costly. But Celine has also paid a high price for loving Bastien.
Still recovering from injuries sustained during a night she can't quite remember, her dreams are troubled. And she doesn't know she has inadvertently set into motion a chain of events that could lead to her demise and unveil a truth about herself she's not quite ready to learn.
Forces hiding in the shadows have been patiently waiting for this moment for centuries. And just as Bastien and Celine begin to uncover the danger around them, they learn their love could tear them apart.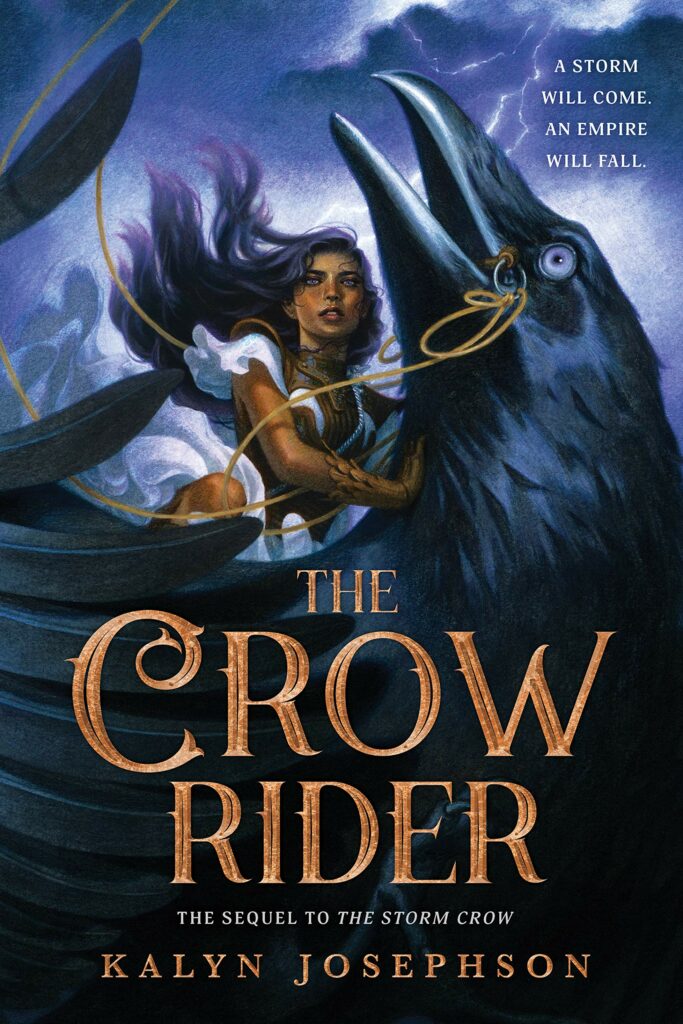 The Crow Rider by Kalyn Josephson (7th July)
Princess Thia, her allies, and her crow, Res, are planning a rebellion to defeat Queen Razel and Illucia once and for all. Thia must convince the neighboring kingdoms to come to her aid, and Res's show of strength is the only thing that can help her.
But so many obstacles stand in her way. Res excels at his training, until he loses control of his magic, harming Thia in the process. She is also pursued by Prince Ericen, heir to the Illucian throne and the one person she can't trust but can't seem to stay away from.
As the rebel group prepares for war, Res's magic grows more unstable. Thia has to decide if she can rely on herself and their bond enough to lead the rebellion and become the crow rider she was meant to be.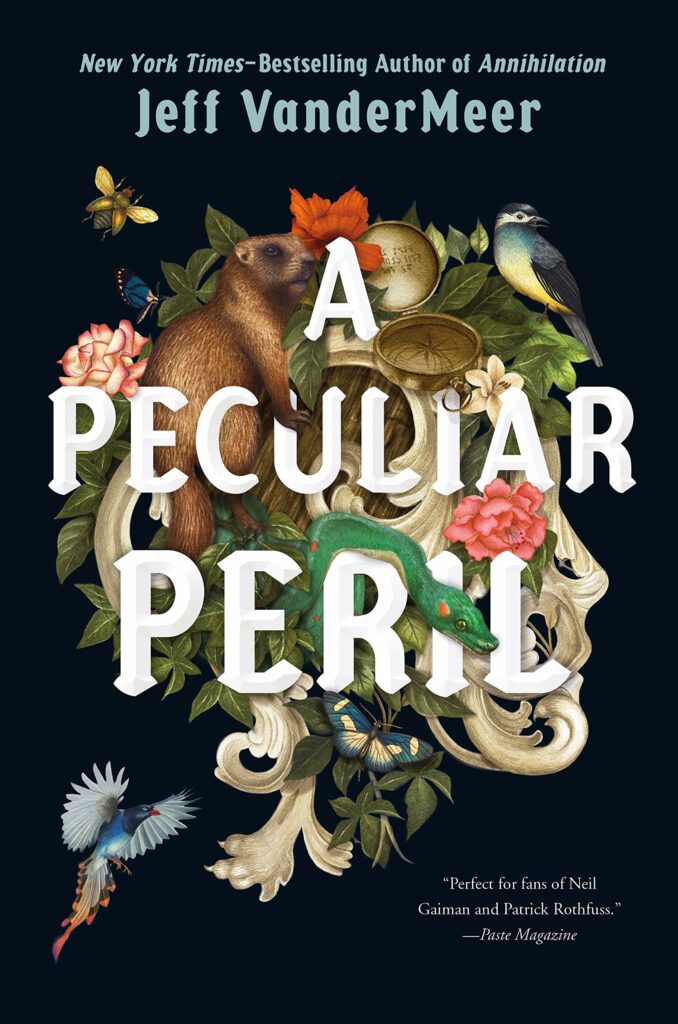 A Peculiar Peril by Jeff VanderMeer (7th July)
After Jonathan Lambshead's elusive grandfather dies, the recently orphaned teenager inherits the family mansion—and its contents. Jonathan soon discovers that the mansion's basement holds more than just oddities: three doors serve as portals, with one leading to an alt-Earth called Aurora, where magic abounds, history has been re-written, and an occult dictator called Aleister Crowley leads an army pillaging alt-Europe. Jonathan learns of his destiny as a member of The Order, a secret society devoted to keeping our world separate from Aurora, and embarks on an epic quest to protect Earth from Crowley's dark magic.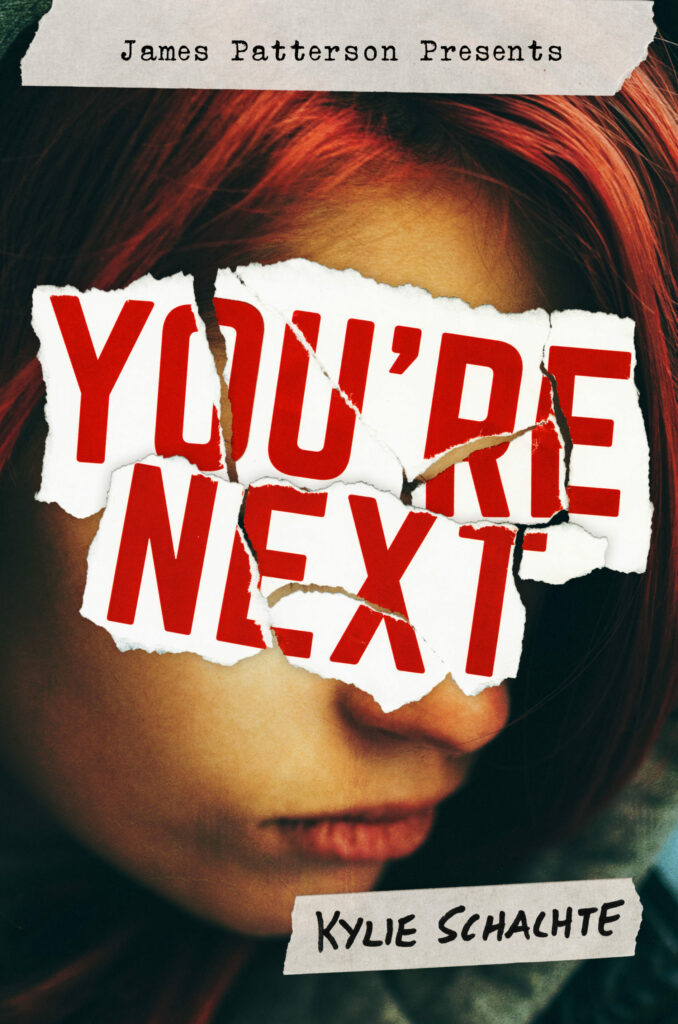 You're Next by Kylie Schachte (7th July)
Flora Calhoun has a reputation for sticking her nose where it doesn't belong. After stumbling upon a classmate's body years ago, the trauma of that discovery and the police's failure to find the killer has haunted her ever since. One night, she gets a midnight text from Ava McQueen, the beautiful girl who had ignited Flora's heart last summer, then never spoke to her again.
Just in time to witness Ava's death from a gunshot wound, Flora is set on a path of rage and vengeance for all the dead girls whose killer is never found. Her tunnel-visioned sleuthing leads to valuable clues about a shocking conspiracy involving her school and beyond, but also earns her sinister threats from the murderer. She has a choice—to give up the hunt for answers, or keep digging and risk her loved ones' lives. Either way, Flora will regret the consequences. Who's next on the killer's list?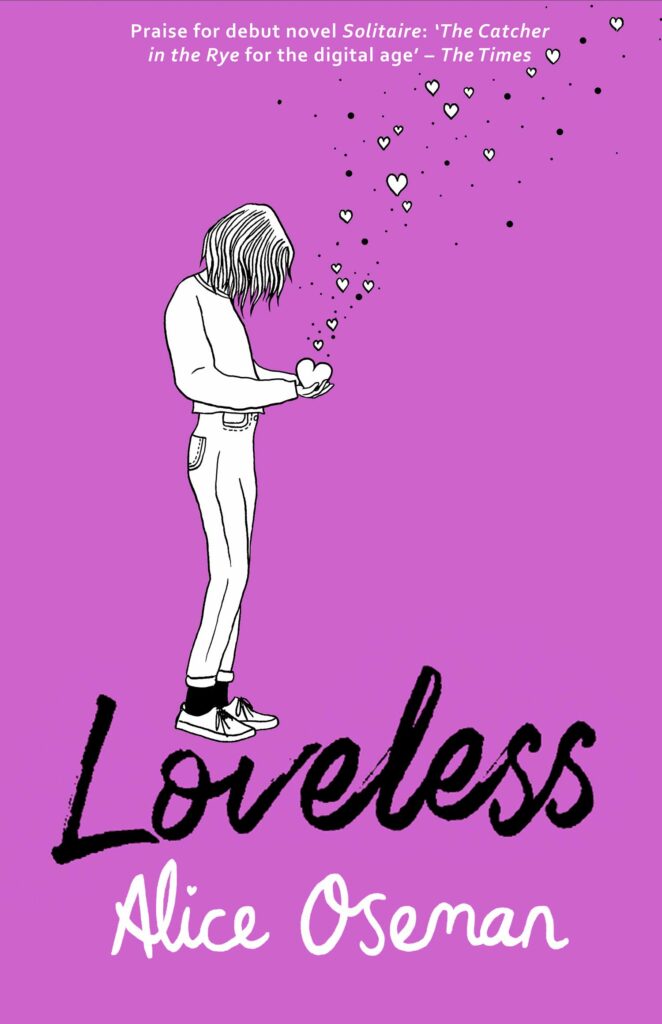 Loveless by Alice Oseman (9th July)
Georgia has never been in love, never kissed anyone, never even had a crush – but as a fanfic-obsessed romantic she's sure she'll find her person one day.
As she starts university with her best friends, Pip and Jason, in a whole new town far from home, Georgia's ready to find romance, and with her outgoing roommate on her side and a place in the Shakespeare Society, her 'teenage dream' is in sight.
But when her romance plan wreaks havoc amongst her friends, Georgia ends up in her own comedy of errors, and she starts to question why love seems so easy for other people but not for her. With new terms thrown at her – asexual, aromantic – Georgia is more uncertain about her feelings than ever.
Is she destined to remain loveless? Or has she been looking for the wrong thing all along?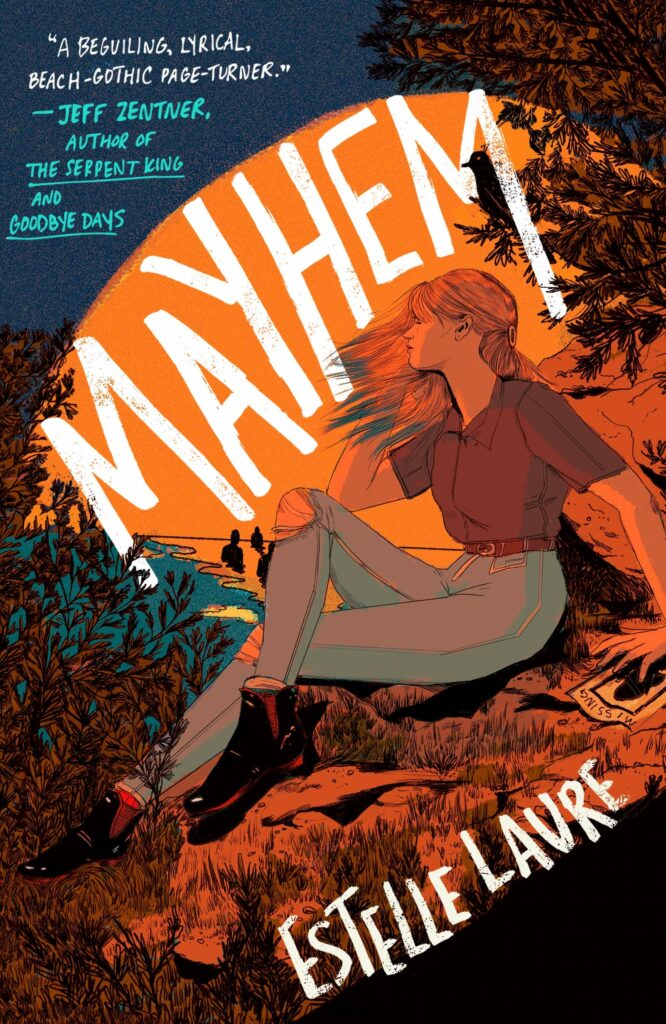 Mayhem by Estelle Laure (14th July)
It's 1987 and unfortunately it's not all Madonna and cherry lip balm. Mayhem Brayburn has always known there was something off about her and her mother, Roxy. Maybe it has to do with Roxy's constant physical pain, or maybe with Mayhem's own irresistible pull to water. Either way, she knows they aren't like everyone else. But when May's stepfather finally goes too far, Roxy and Mayhem flee to Santa Maria, California, the coastal beach town that holds the answers to all of Mayhem's questions about who her mother is, her estranged family, and the mysteries of her own self. There she meets the kids who live with her aunt, and it opens the door to the magic that runs through the female lineage in her family, the very magic Mayhem is next in line to inherit and which will change her life for good. But when she gets wrapped up in the search for the man who has been kidnapping girls from the beach, her life takes another dangerous turn and she is forced to face the price of vigilante justice and to ask herself whether revenge is worth the cost.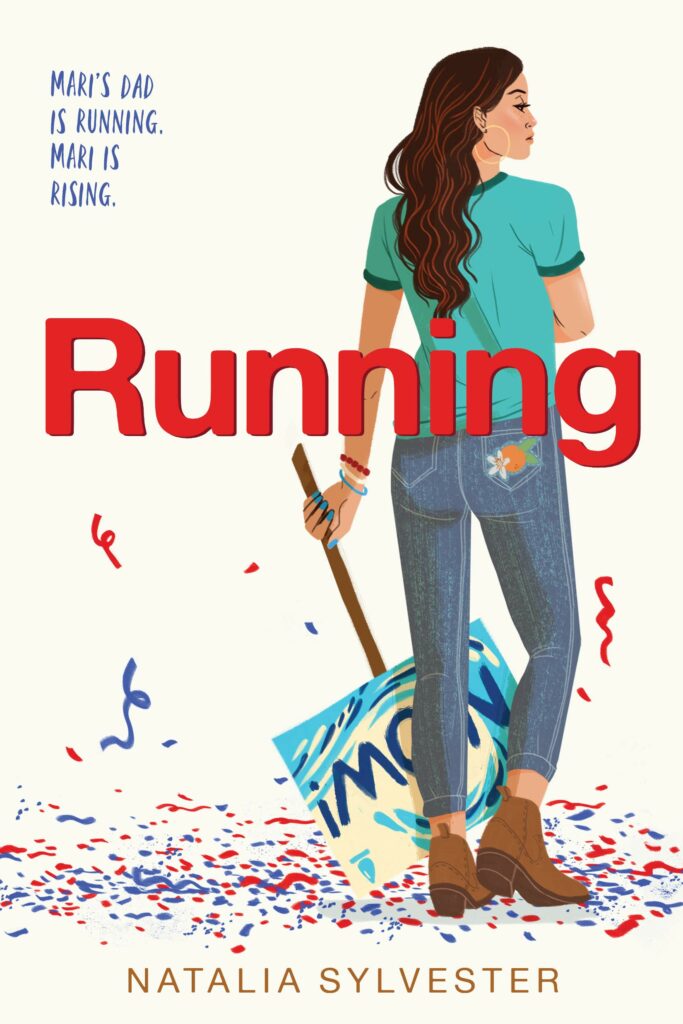 Running by Natalia Sylvester (14th July)
Senator Anthony Ruiz is running for president. Throughout his successful political career he has always had his daughter's vote, but a presidential campaign brings a whole new level of scrutiny to sheltered fifteen-year-old Mariana and the rest of her Cuban American family, from a 60 Minutes–style tour of their house to tabloids doctoring photos and inventing scandals. As tensions rise within the Ruiz family, Mari begins to learn about the details of her father's political positions, and she realizes that her father is not the man she thought he was.
But how do you find your voice when everyone's watching? When it means disagreeing with your father—publicly? What do you do when your dad stops being your hero? Will Mari get a chance to confront her father? If she does, will she have the courage to seize it?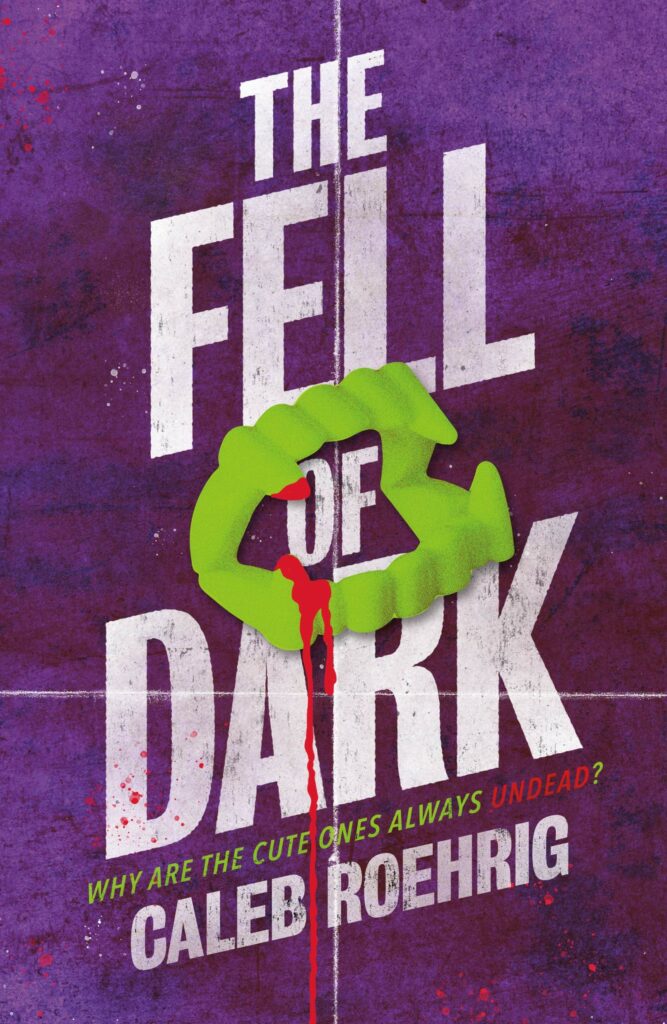 The Fell of Dark by Caleb Roehrig (14th July)
The only thing August Pfeiffer hates more than algebra is living in a vampire town. Located at a nexus of mystical energy fields, Fulton Heights is practically an electromagnet for supernatural drama. And when a mysterious (and annoyingly hot) vampire boy arrives with a cryptic warning, Auggie suddenly finds himself at the center of it. An ancient and terrible power is returning to the earthly realm, and somehow Auggie seems to be the only one who can stop it.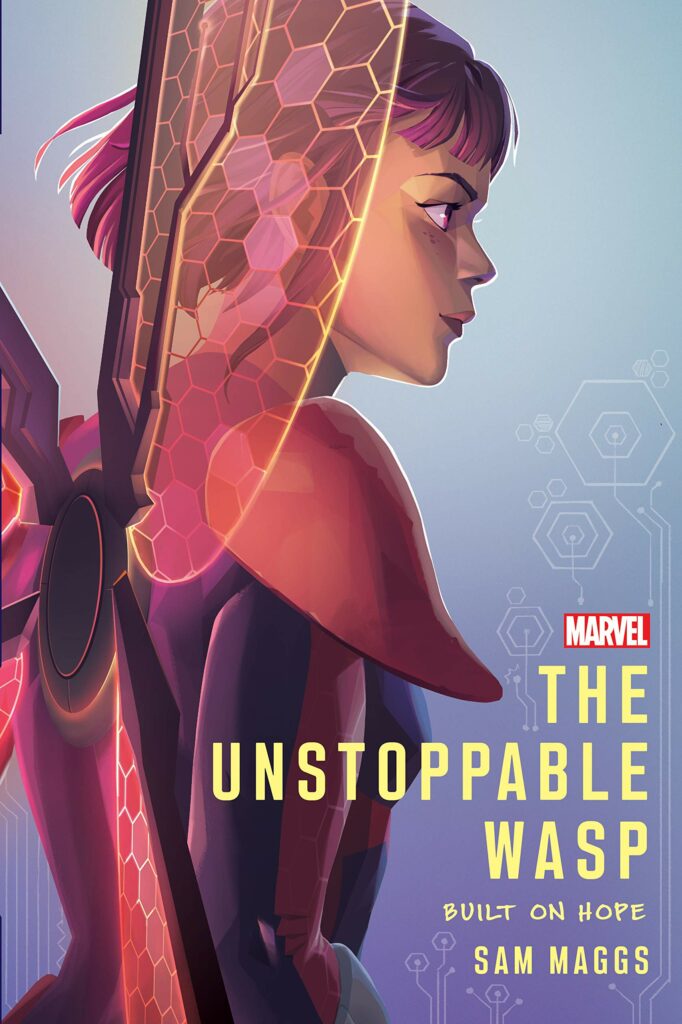 The Unstoppable Wasp: Built on Hope by Sam Maggs (14th July)
Nadia Van Dyne is new to this. New to being a Super Hero, new to being a real friend and stepdaughter (to one of the founding Avengers, no less), new to running her own lab, and new to being her own person, far, far away from the clutches of the Red Room-the infamous brainwashing/assassin-training facility. She's adjusting well to all of this newness, channeling her energy into being a good friend, a good scientist, and a good Super Hero. It's taking a toll, though, and Nadia's finding that there are never quite enough hours in a day. So, when she's gifted a virtual assistant powered by the most cutting-edge A.I. technology that the world has to offer, Nadia jumps at the opportunity to "do less, experience more"-just like the advertisements say.
The device works-really works. Nadia has more time to pursue her passion projects and to focus on new discoveries. But it's never quite that simple, and not everything is as it seems. This thrilling adventure finds Nadia confronting her past as she tries to shape her future, and learning that sometimes the best way to effect big change is to think small-maybe even super small, Unstoppable Wasp-style. She'll need the help of her genius G.I.R.L. (Genius In action Research Labs) squad and found family to save herself and (not to be too dramatic) the entire world as we know it. Along the way, Nadia discovers that when she teams up with the people who love her the most, they're totally Unstoppable. Just another day in the life of your way, way above average teenage Super Hero.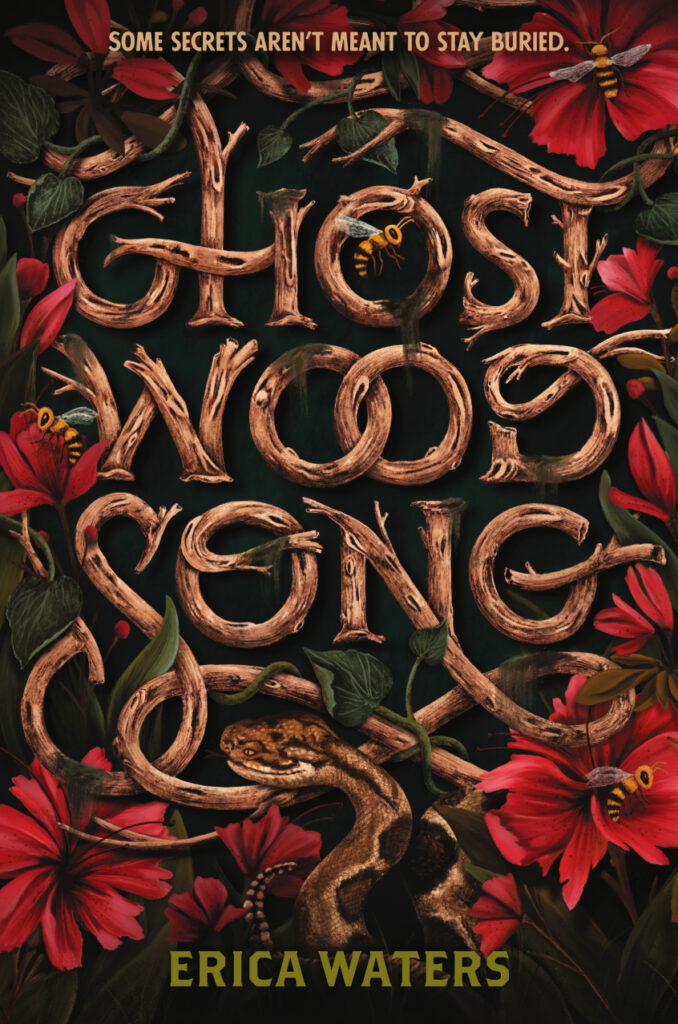 Ghost Wood Song by Erica Waters (14th July)
If I could have a fiddle made of Daddy's bones, I'd play it. I'd learn all the secrets he kept.
Shady Grove inherited her father's ability to call ghosts from the grave with his fiddle, but she also knows the fiddle's tunes bring nothing but trouble and darkness.
But when her brother is accused of murder, she can't let the dead keep their secrets.
In order to clear his name, she's going to have to make those ghosts sing.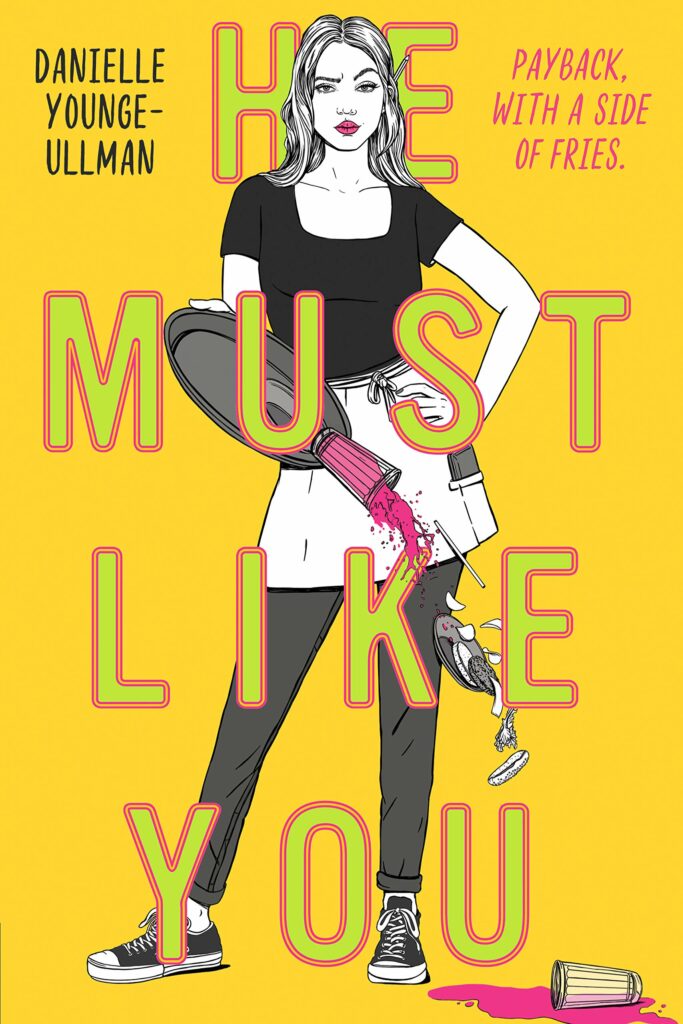 He Must Like You by Danielle Younge-Ullman (14th July)
Libby's having a rough senior year. Her older brother absconded with his college money and is bartending on a Greek island. Her dad just told her she's got to pay for college herself, and he's evicting her when she graduates so he can Airbnb her room. A drunken hook-up with her coworker Kyle has left her upset and confused. So when Perry Ackerman, serial harasser and the most handsy customer at The Goat where she waitresses, pushes her over the edge, she can hardly be blamed for dumping a pitcher of sangria on his head. Unfortunately, Perry is a local industry hero, the restaurant's most important customer, and Libby's mom's boss. Now Libby has to navigate the fallout of her outburst, find an apartment, and deal with her increasing rage at the guys who've screwed up her life–and her increasing crush on the one guy who truly gets her. As timely as it is timeless, He Must Like You is a story about consent, rage, and revenge, and the potential we all have to be better people.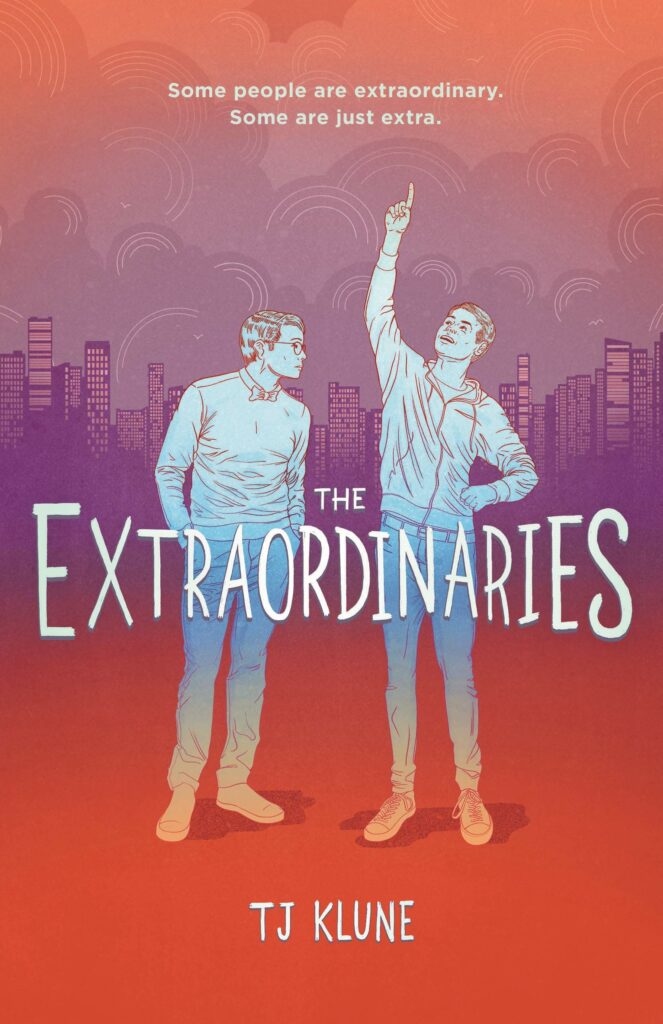 The Extraordinaries by T.J. Klune (14th July)
Nick Bell? Not extraordinary. But being the most popular fanfiction writer in the Extraordinaries fandom is a superpower, right?
After a chance encounter with Shadow Star, Nova City's mightiest hero (and Nick's biggest crush), Nick sets out to make himself extraordinary. And he'll do it with or without the reluctant help of Seth Gray, Nick's best friend (and maybe the love of his life).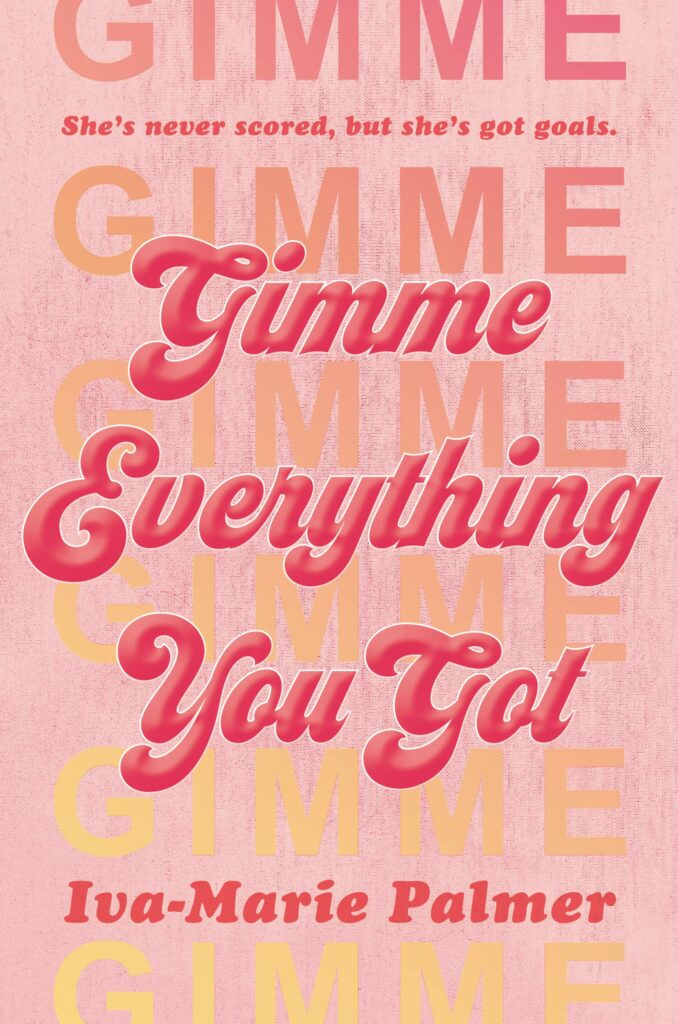 Gimme Everything You Got by Iva-Marie Palmer (14th July)
It's 1979—the age of roller skates and feathered bangs, of Charlie's Angels and Saturday Night Fever—and Susan Klintock is a junior in high school with a lot of sexual fantasies…but not a lot of sexual experience. No boy, at least none she knows, has ever been worth taking a shot on.
That is, until Bobby McMann arrives.
Bobby is foxy, he's charming—and he's also the coach of the brand-new girls' soccer team at school and totally, 100 percent, completely off limits. But Susan decides she's going to try out for the team to get close to him anyway. And over the course of an eventful season, she discovers that what she wants might not be what she first expected when Bobby McMann walked in the door—and that figuring out who she is means taking risks, both on and off the pitch.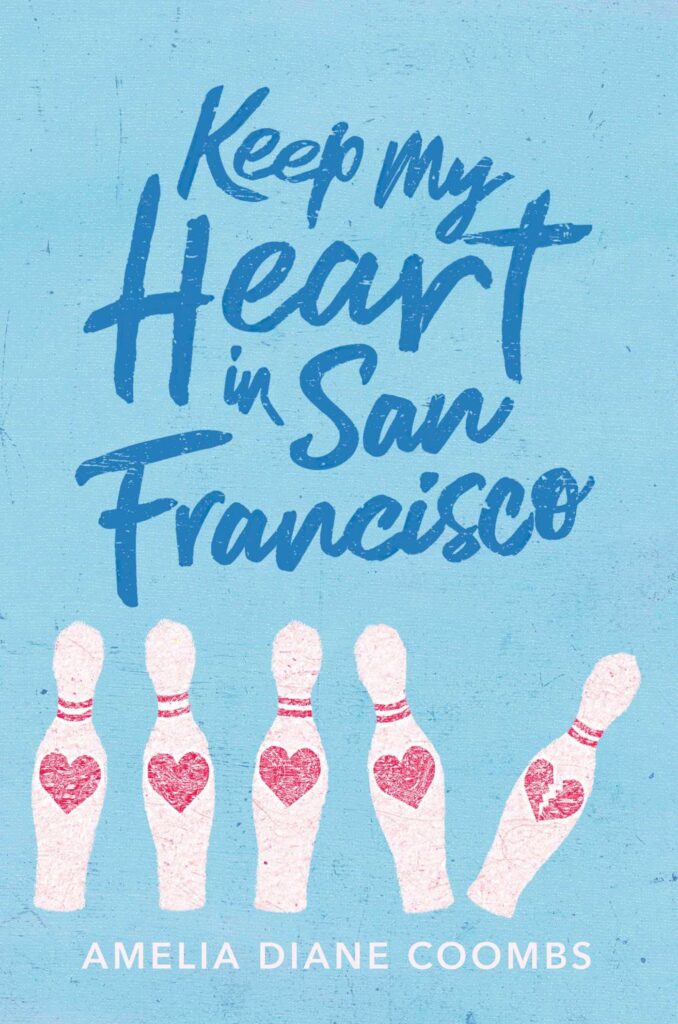 Keep My Heart in San Francisco by Amelia Diane Coombs (14th July)
Caroline "Chuck" Wilson has big plans for spring break—hit up estate sales to score vintage fashion finds and tour the fashion school she dreams of attending. But her dad wrecks those plans when he asks her to spend vacation working the counter at Bigmouth's Bowl, her family's failing bowling alley. Making things astronomically worse, Chuck finds out her dad is way behind on back rent—meaning they might be losing Bigmouth's, the only thing keeping Chuck's family in San Francisco.
And the one person other than Chuck who wants to do anything about it? Beckett Porter, her annoyingly attractive ex-best friend.
So when Beckett propositions Chuck with a plan to make serious cash infiltrating the Bay Area action bowling scene, she accepts. But she can't shake the nagging feeling that she's acting reckless—too much like her mother for comfort. Plus, despite her best efforts to keep things strictly business, Beckett's charm is winning her back over…in ways that go beyond friendship.
If Chuck fails, Bigmouth's Bowl and their San Francisco legacy are gone forever. But if she succeeds, she might just get everything she ever wanted.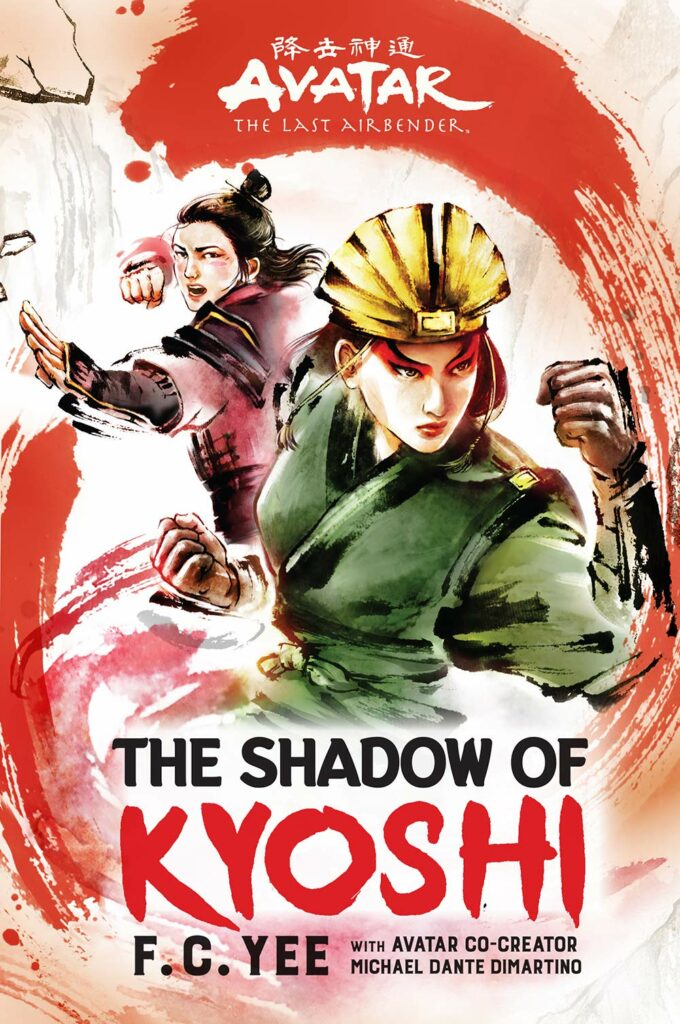 The Shadow of Kyoshi by F.C. Yee (21st July)
Kyoshi's place as the true Avatar has finally been cemented—but at a heavy cost. With her mentors gone, Kyoshi voyages across the Four Nations, struggling to keep the peace. But while her reputation grows, a mysterious threat emerges from the Spirit World. To stop it, Kyoshi, Rangi, and their reluctant allies must join forces before the Four Nations are destroyed irreparably. This thrilling follow-up continues Kyoshi's journey from a girl of humble origins to the merciless pursuer of justice still feared and admired centuries after becoming the Avatar.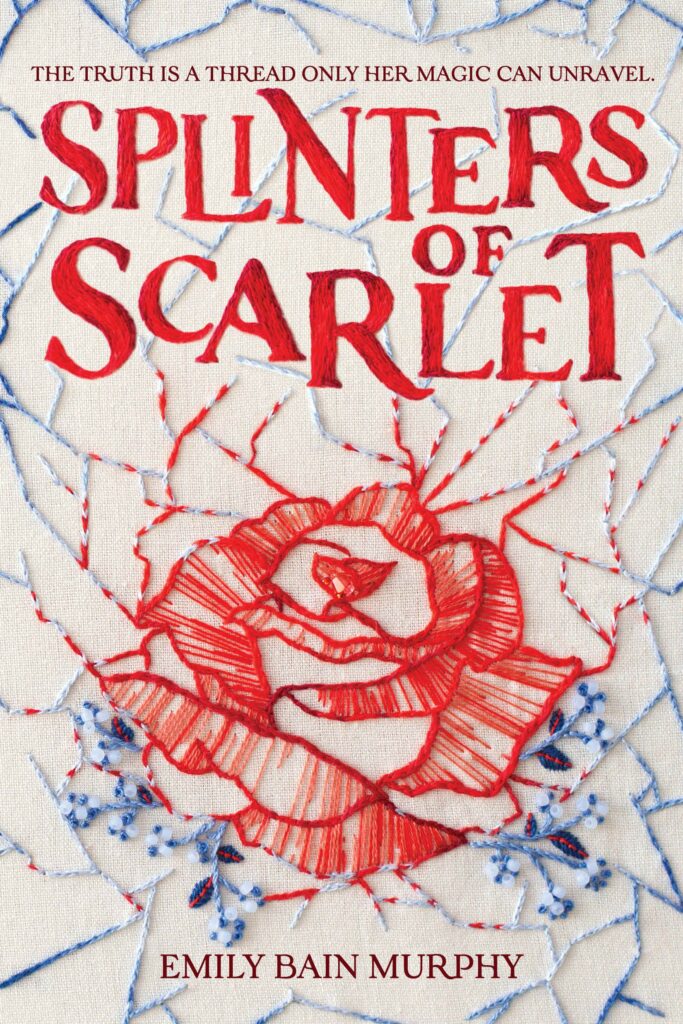 Splinters of Scarlet by Emily Bain Murphy (21st July)
For Marit Olsen, magic is all about strategy: it flows freely through her blood, but every use leaves behind a deadly, ice-like build-up within her veins called the Firn. Marit knows how dangerous it is to let too much Firn build up—after all, it killed her sister—and she has vowed never to use her thread magic. But when Eve, a fellow orphan whom Marit views like a little sister, is adopted by the wealthy Helene Vestergaard, Marit will do anything to stay by Eve's side. She decides to risk the Firn and uses magic to secure a job as a seamstress in the Vestergaard household.
But Marit has a second, hidden agenda: her father died while working in the Vestergaards' jewel mines—and it might not have been an accident. The closer Marit gets to the truth about the Vestergaard family, the more she realizes she and everyone she's come to love are in danger. When she finds herself in the middle of a treacherous deception that goes all the way up to the king of Denmark, magic may be the only thing that can save her—if it doesn't kill her first.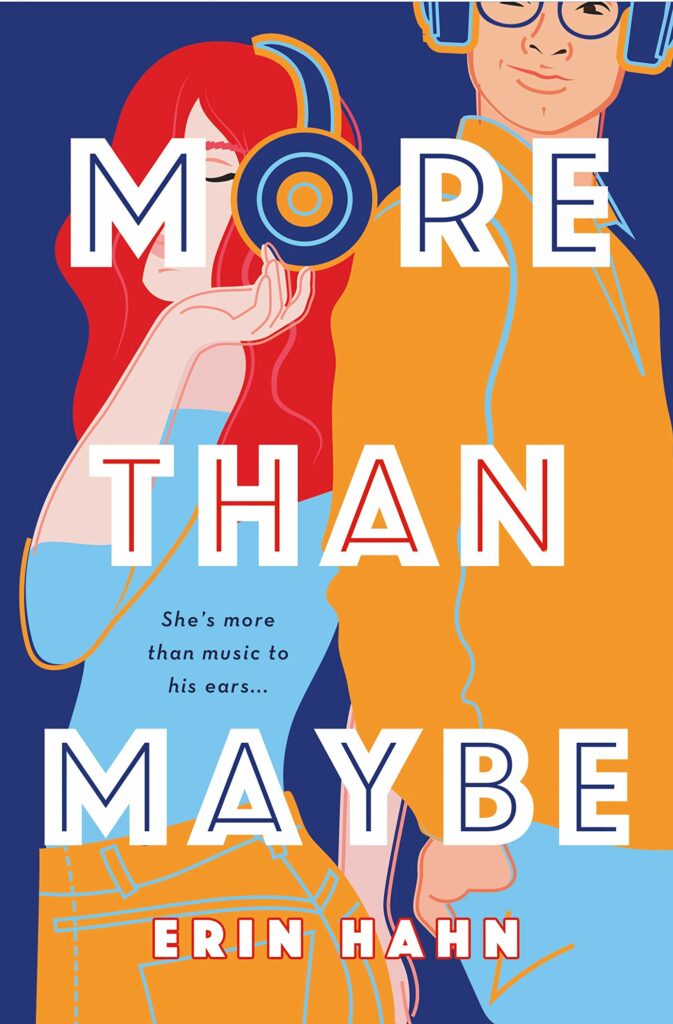 More Than Maybe by Erin Hahn (21st July)
Growing up under his punk rocker dad's spotlight, eighteen-year-old Luke Greenly knows fame and wants nothing to do with it. His real love isn't in front of a crowd, it's on the page. Hiding his gift and secretly hoarding songs in his bedroom at night, he prefers the anonymous comfort of the locally popular podcast he co-hosts with his outgoing and meddling, far-too-jealousy-inspiringly-happy-with-his-long-term-boyfriend twin brother, Cullen. But that's not Luke's only secret. He also has a major un-requited crush on music blogger, Vada Carsewell.
Vada's got a five year plan: secure a job at the Loud Lizard to learn from local legend (and her mom's boyfriend) Phil Josephs (check), take over Phil's music blog (double check), get accepted into Berkeley's prestigious music journalism program (check, check, check), manage Ann Arbor's summer concert series and secure a Rolling Stone internship. Luke Greenly is most definitely NOT on the list. So what if his self-deprecating charm and out-of-this-world music knowledge makes her dizzy? Or his brother just released a bootleg recording of Luke singing about some mystery girl on their podcast and she really, really wishes it was her?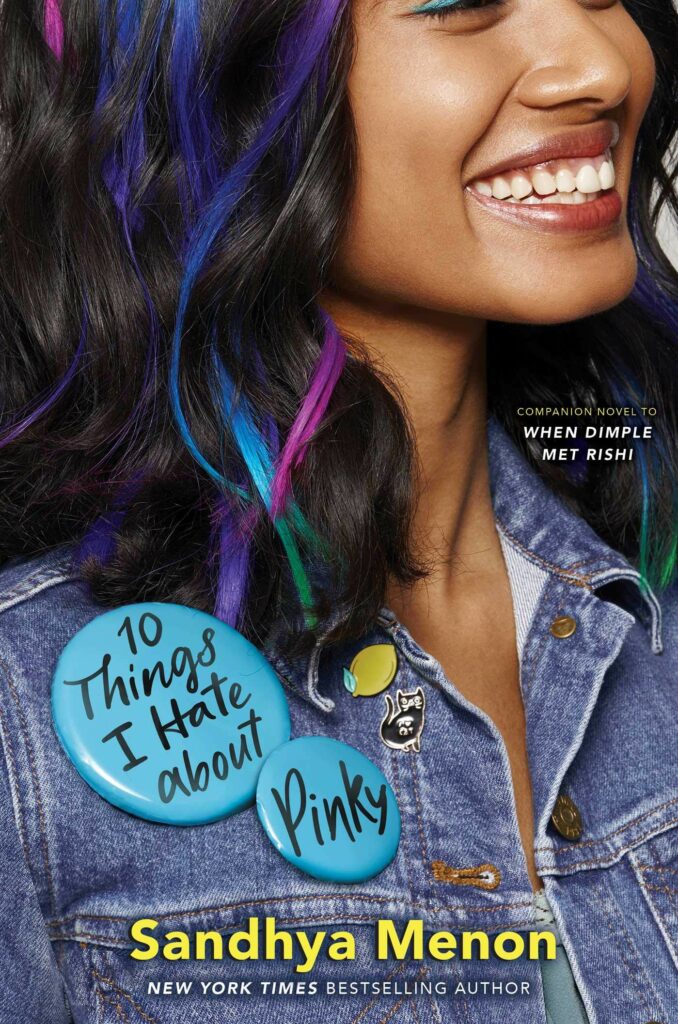 10 Things I Hate About Pinky by Sandhya Menon (21st July)
Pinky Kumar wears the social justice warrior badge with pride. From raccoon hospitals to persecuted rock stars, no cause is too esoteric for her to champion. But a teeny-tiny part of her also really enjoys making her conservative, buttoned-up corporate lawyer parents cringe.
Samir Jha might have a few . . . quirks remaining from the time he had to take care of his sick mother, like the endless lists he makes in his planner and the way he schedules every minute of every day, but those are good things. They make life predictable and steady.
Pinky loves lazy summers at her parents' Cape Cod lake house, but after listening to them harangue her about the poor decisions (aka boyfriends) she's made, she hatches a plan. Get her sorta-friend-sorta-enemy, Samir—who is a total Harvard-bound Mama's boy—to pose as her perfect boyfriend for the summer. As they bicker their way through lighthouses and butterfly habitats, sparks fly, and they both realize this will be a summer they'll never forget.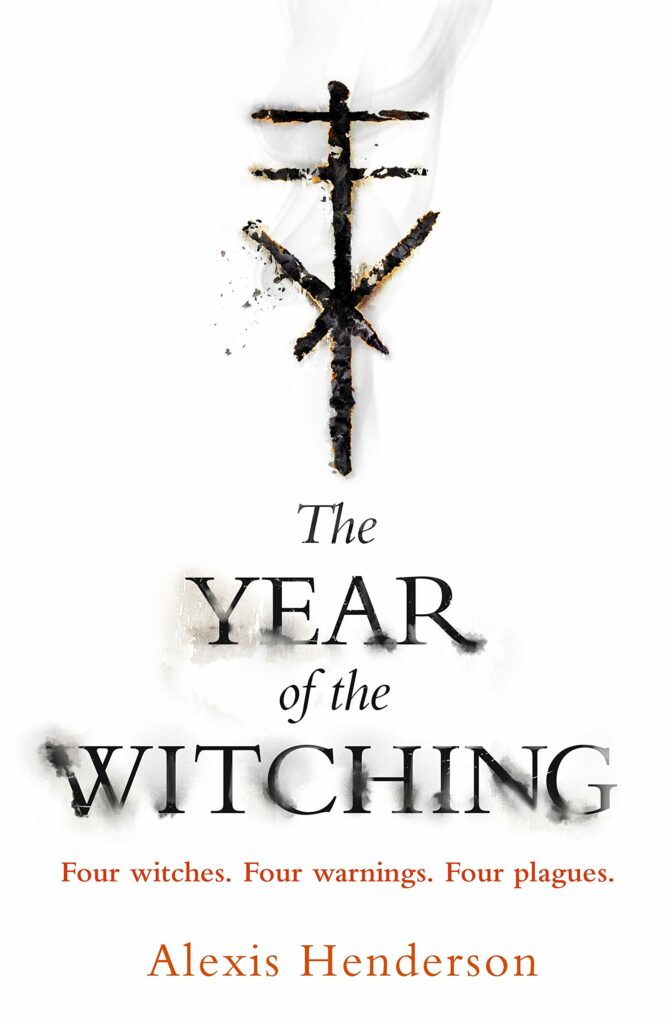 The Year of the Witching by Alexis Henderson (21st July)
In the lands of Bethel, where the Prophet's word is law, Immanuelle Moore's very existence is blasphemy. Her mother's union with an outsider of a different race cast her once-proud family into disgrace, so Immanuelle does her best to worship the Father, follow Holy Protocol, and lead a life of submission, devotion, and absolute conformity, like all the other women in the settlement.
But a mishap lures her into the forbidden Darkwood surrounding Bethel, where the first prophet once chased and killed four powerful witches. Their spirits are still lurking there, and they bestow a gift on Immanuelle: the journal of her dead mother, who Immanuelle is shocked to learn once sought sanctuary in the wood.
Fascinated by the secrets in the diary, Immanuelle finds herself struggling to understand how her mother could have consorted with the witches. But when she begins to learn grim truths about the Church and its history, she realizes the true threat to Bethel is its own darkness. And she starts to understand that if Bethel is to change, it must begin with her.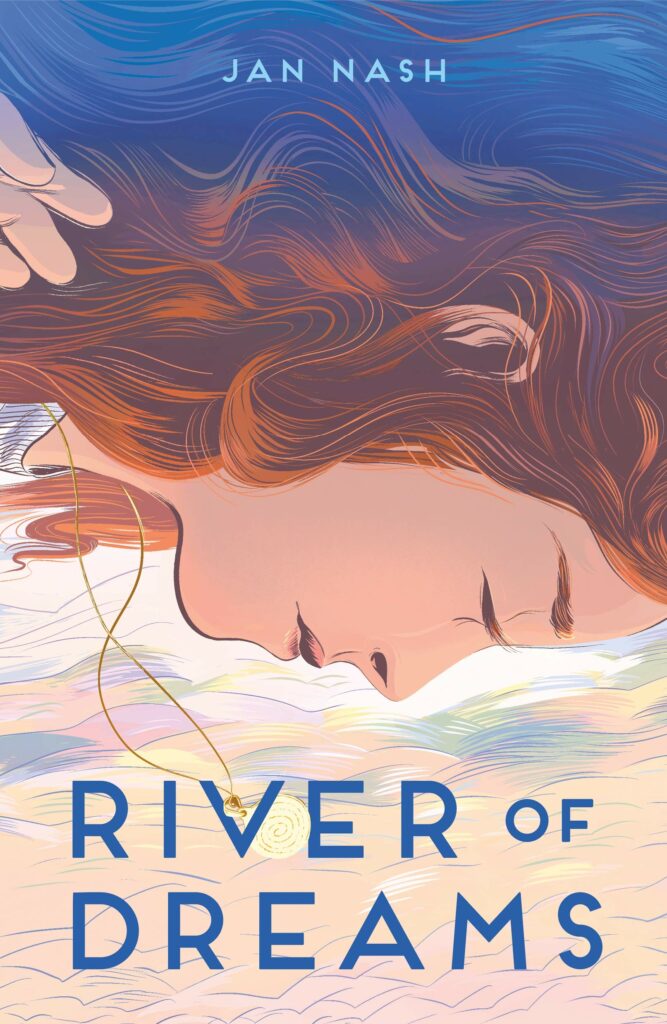 River of Dreams by Jan Nash (21st July)
Finn Driscoll is counting down the days until she can leave for college. With her beloved brother, Noah, in a coma and her high school social life sinking every day, she's ready for a fresh start.
Until the night she sees Noah in a dream. He begs for her help. At first, she shakes it off as just a nightmare. Then it happens again. And again. Frightened, Finn confides in her grandmother, only to learn the shocking truth about her family. They're Dreamwalkers–heroes who step into the River of Dreams and fight the monsters in other people's nightmares, freeing them to face the problems in their real lives.
Awake or asleep, Finn has never thought of herself as any kind of hero, and walking through other people's dreams seems much worse than just hiding at school. But as hard as facing this challenge might be, Finn knows she has no choice: she will do anything she can to save her brother.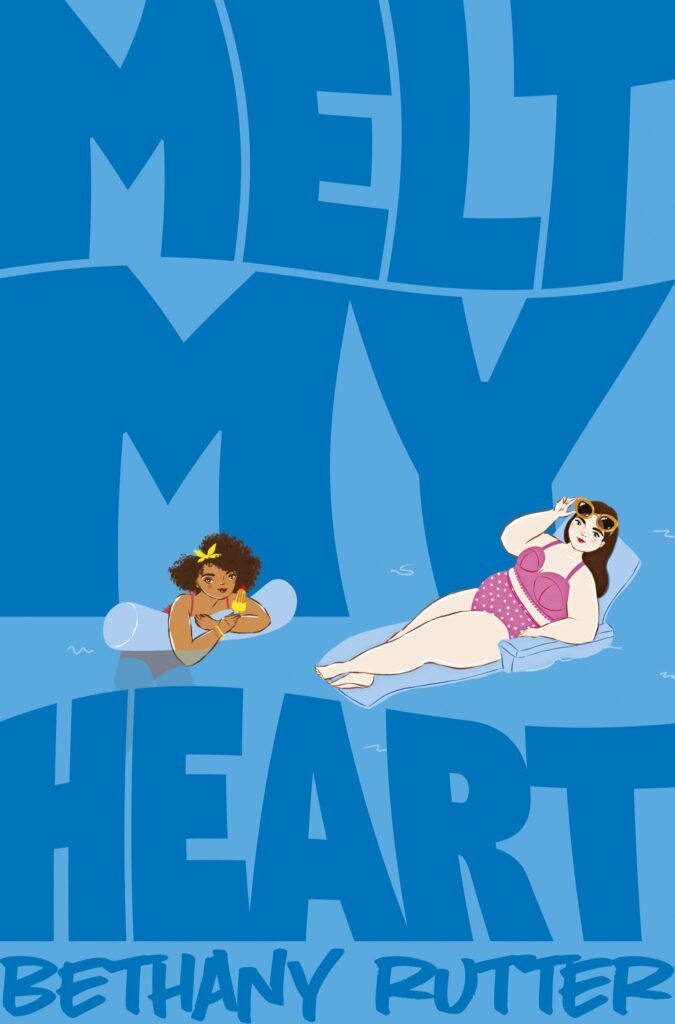 Melt My Heart by Bethany Rutter (23rd July)
Lily Rose is used to people paying attention to her gorgeous twin sister, Daisy. But even though Lily loves her own fat body, she can't shake the idea that no one would ever choose her over Daisy – not when they could have the thin twin.
That is, until she meets Cal, the gorgeous, sweet guy from New Zealand who can't seem to stay away. The gorgeous, sweet guy who also happens to be Daisy's summer crush. Lily can't seem to figure out why she isn't as into him as she should be. She should be head-over-heels in love, not missing time at the ice-cream shack with her life-long best friend, Cassie. Not wondering what Cassie is getting up to with Cal's friend Jack, or what she's thinking about when they're alone . . .
With University threatening to tear Cassie and Lily apart at the end of summer, trying to keep Cal a secret from Daisy and a growing right-wing threat disturbing the usual quiet of their pleasant seaside town, Lily's summer is set to be far from relaxing.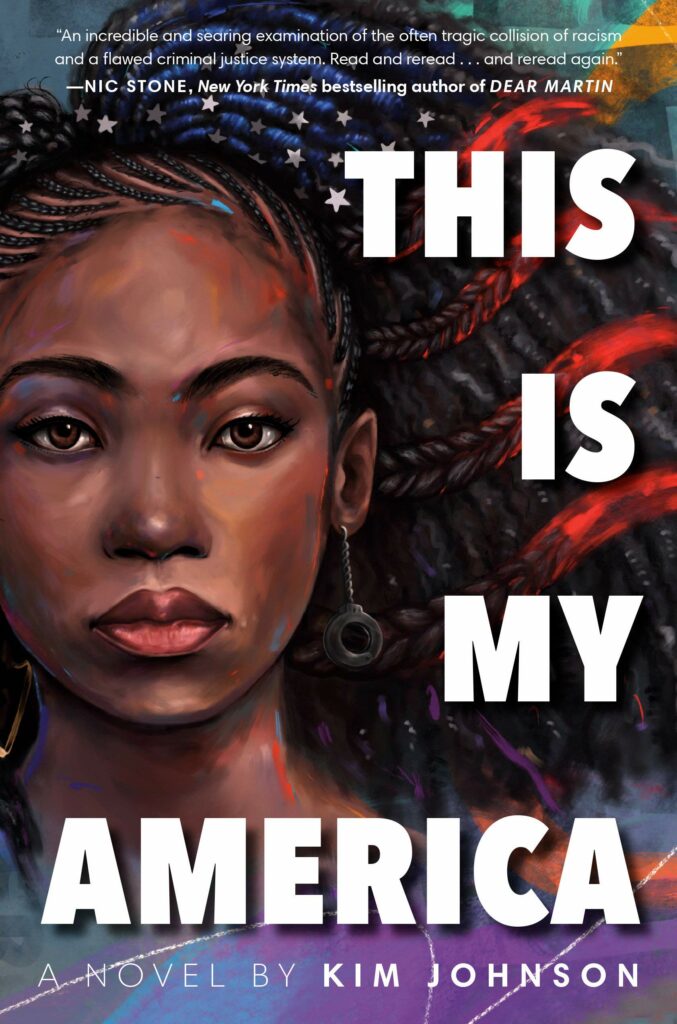 This Is My America by Kim Johnson (28th July)
Every week, seventeen-year-old Tracy Beaumont writes letters to Innocence X, asking the organization to help her father, an innocent Black man on death row. After seven years, Tracy is running out of time—her dad has only 267 days left. Then the unthinkable happens. The police arrive in the night, and Tracy's older brother, Jamal, goes from being a bright, promising track star to a "thug" on the run, accused of killing a white girl. Determined to save her brother, Tracy investigates what really happened between Jamal and Angela down at the Pike. But will Tracy and her family survive the uncovering of the skeletons of their Texas town's racist history that still haunt the present?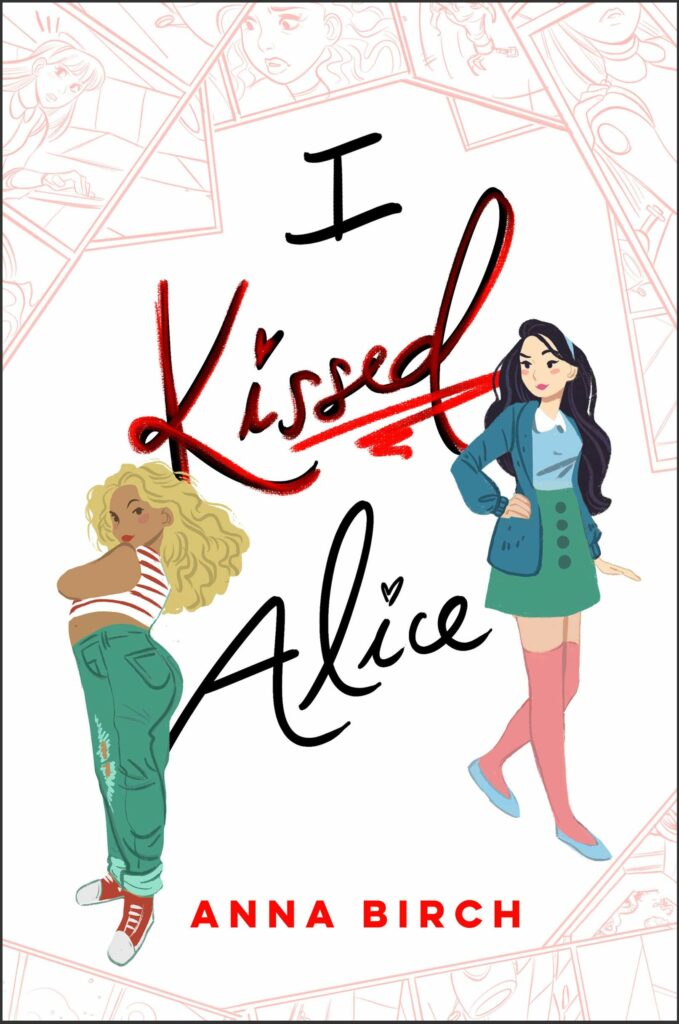 I Kissed Alice by Anna Birch (28th July)
Rhodes and Iliana couldn't be more different, but that's not why they hate each other.
Hyper-gifted artist Rhodes has always excelled at Alabama's Conservatory of the Arts despite a secret bout of creator's block, while transfer student Iliana tries to outshine everyone with her intense, competitive work ethic. Since only one of them can get the coveted Capstone scholarship, the competition between them is fierce.
They both escape the pressure on a fanfic site where they are unknowingly collaborating on a graphic novel. And despite being worst enemies in real life, their anonymous online identities I-Kissed-Alice and Curious-in-Cheshire are starting to like each other…a lot. When the truth comes out, will they destroy each other's future?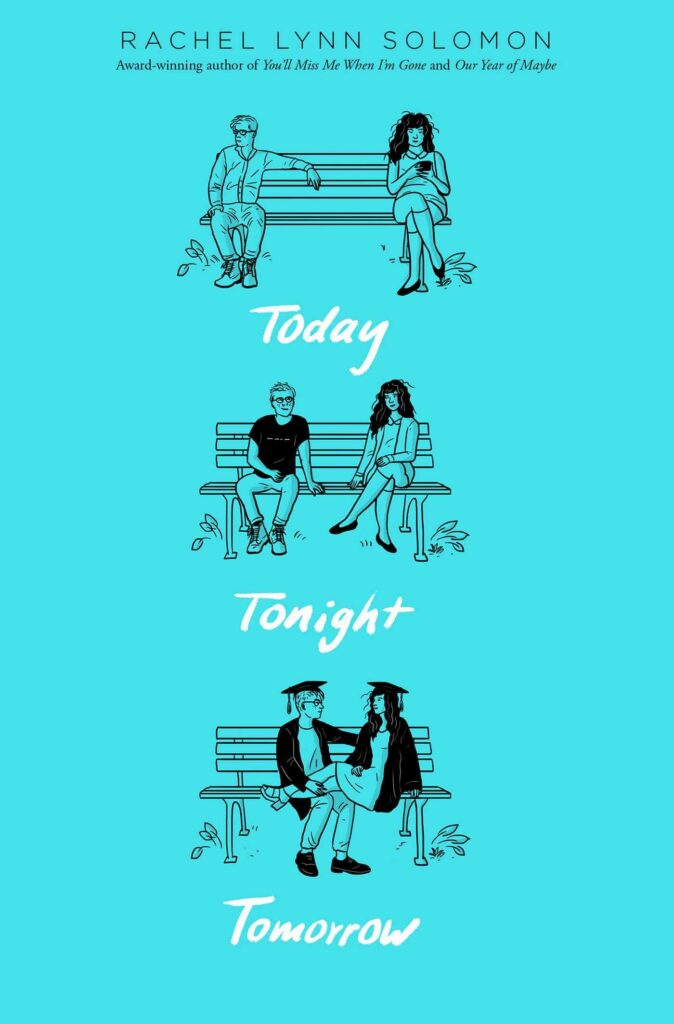 Today Tonight Tomorrow by Rachel Lynn Solomon (28th July)
Today, she hates him.
It's the last day of senior year. Rowan Roth and Neil McNair have been bitter rivals for all of high school, clashing on test scores, student council elections, and even gym class pull-up contests. While Rowan, who secretly wants to write romance novels, is anxious about the future, she'd love to beat her infuriating nemesis one last time.
Tonight, she puts up with him.
When Neil is named valedictorian, Rowan has only one chance at victory: Howl, a senior class game that takes them all over Seattle, a farewell tour of the city she loves. But after learning a group of seniors is out to get them, she and Neil reluctantly decide to team up until they're the last players left—and then they'll destroy each other.
As Rowan spends more time with Neil, she realizes he's much more than the awkward linguistics nerd she's sparred with for the past four years. And, perhaps, this boy she claims to despise might actually be the boy of her dreams.
Tomorrow…maybe she's already fallen for him.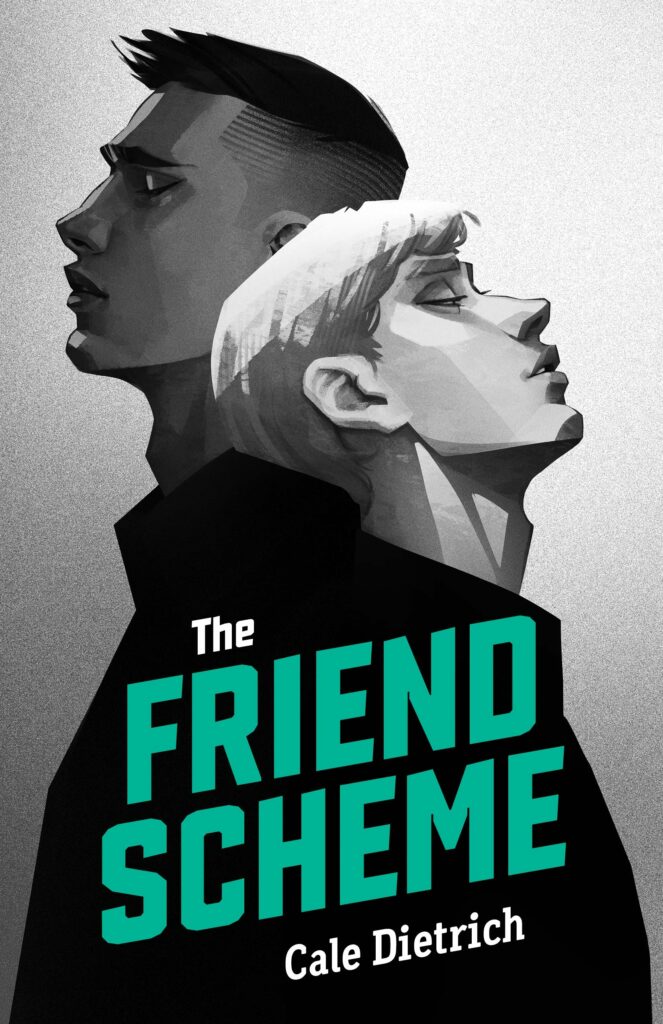 The Friend Scheme by Cale Dietrich (28th July)
High schooler Matt's father is rich, powerful, and seemingly untouchable—a criminal with high hopes that his son will follow in his footsteps. Matt's older brother Luke seems poised to do just that, with a bevy of hot girls in tow. But Matt has other ambitions—and attractions.
And attraction sometimes doesn't allow for good judgement. Matt wouldn't have guessed that when he makes a new friend, one who is also carrying a secret. The boys' connection turns romantic, a first for both. Now Matt must decide if he can ever do the impossible and come clean about who he really is, and who he is meant to love.