40 LGBTQ+ YA books still to come in 2020
From princesses and superheroes to drag queens and beauty pageants, there's a LGBTQIA+ YA book for everyone.
This post contains affiliate links, which means United By Pop receives a percentage if you make a purchase using these links. Thank you for supporting the brands that support this blog.
2020 may have hit the midway mark but that's not stopping it from continuing to deliver on fabulous LGBTQIA+ YA releases.
From princesses and superheroes to drag queens and beauty pageants, these upcoming LGBTQIA+ YA releases truly have something for everyone.
---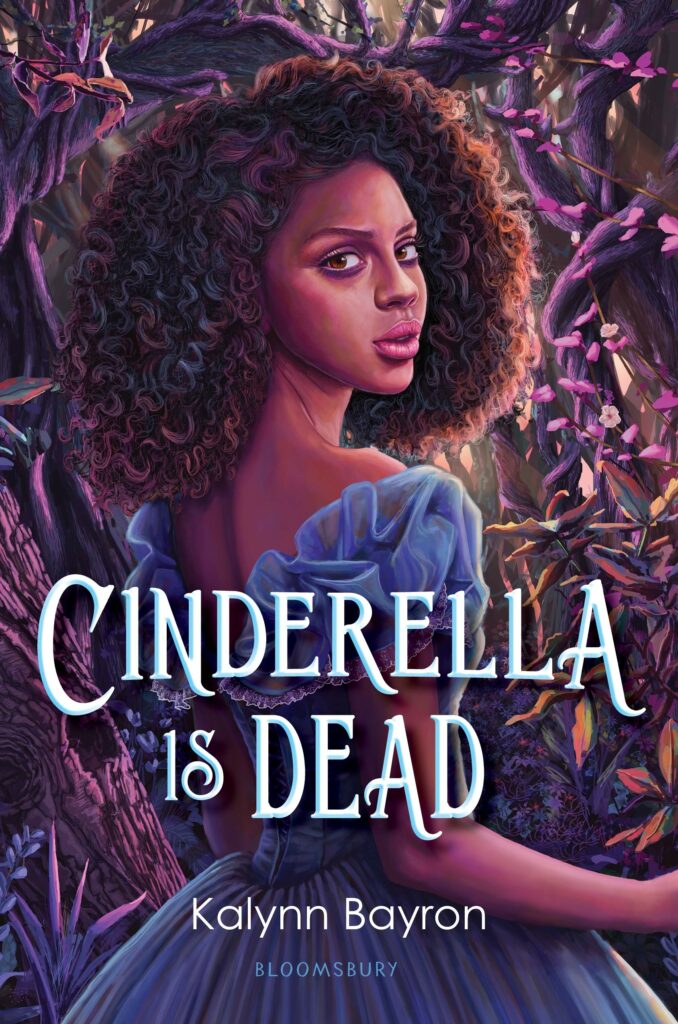 Cinderella is Dead by Kalynn Bayron (7th July)
It's 200 years after Cinderella found her prince, but the fairy tale is over. Teen girls are now required to appear at the Annual Ball, where the men of the kingdom select wives based on a girl's display of finery. If a suitable match is not found, the girls not chosen are never heard from again.
Sixteen-year-old Sophia would much rather marry Erin, her childhood best friend, than parade in front of suitors. At the ball, Sophia makes the desperate decision to flee, and finds herself hiding in Cinderella's mausoleum. There, she meets Constance, the last known descendant of Cinderella and her step sisters. Together they vow to bring down the king once and for all–and in the process, they learn that there's more to Cinderella's story than they ever knew…
Girl, Serpent, Thorn by Melissa Bashardoust  (7th July)
There was and there was not, as all stories begin, a princess cursed to be poisonous to the touch. But for Soraya, who has lived her life hidden away, apart from her family, safe only in her gardens, it's not just a story.
As the day of her twin brother's wedding approaches, Soraya must decide if she's willing to step outside of the shadows for the first time. Below in the dungeon is a demon who holds knowledge that she craves, the answer to her freedom. And above is a young man who isn't afraid of her, whose eyes linger not with fear, but with an understanding of who she is beneath the poison.
Soraya thought she knew her place in the world, but when her choices lead to consequences she never imagined, she begins to question who she is and who she is becoming…human or demon. Princess or monster.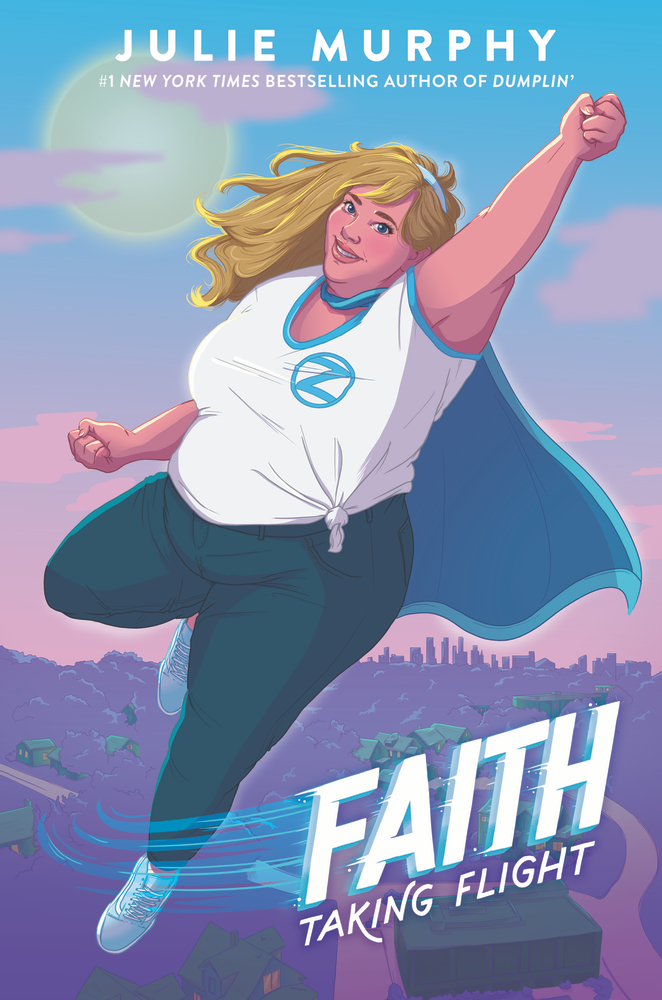 Faith: Taking Flight by Julie Murphy (7th July)
Faith Herbert is a pretty regular teen. When she's not hanging out with her two best friends, Matt and Ches, she's volunteering at the local animal shelter or obsessing over the long-running teen drama The Grove.
So far, her senior year has been spent trying to sort out her feelings for her maybe-crush Johnny and making plans to stay close to Grandma Lou after graduation. Of course, there's also that small matter of recently discovering she can fly….
When the fictional world of The Grove crashes into Faith's reality as the show relocates to her town, she can't believe it when TV heroine Dakota Ash takes a romantic interest in her.
But her fandom-fueled daydreams aren't enough to distract Faith from the fact that first animals, then people, have begun to vanish from the town. Only Faith seems able to connect the dots to a new designer drug infiltrating her high school.
But when her investigation puts the people she loves in danger, she will have to confront her hidden past and use her newfound gifts–risking everything to save her friends and beloved town.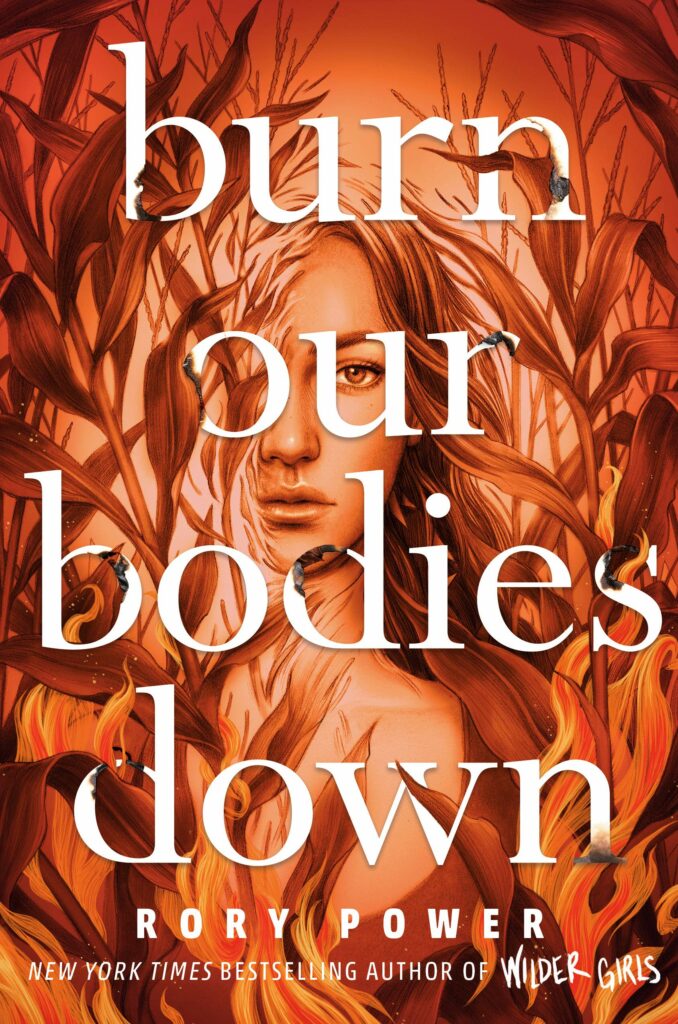 Burn Our Bodies Down by Rory Power (7th July)
Ever since Margot was born, it's been just her and her mother. No answers to Margot's questions about what came before. No history to hold on to. No relative to speak of. Just the two of them, stuck in their run-down apartment, struggling to get along.
But that's not enough for Margot. She wants family. She wants a past. And she just found the key she needs to get it: A photograph, pointing her to a town called Phalene. Pointing her home. Only, when Margot gets there, it's not what she bargained for.
Margot's mother left for a reason. But was it to hide her past? Or was it to protect Margot from what's still there?
The only thing Margot knows for sure is there's poison in their family tree, and their roots are dug so deeply into Phalene that now that she's there, she might never escape.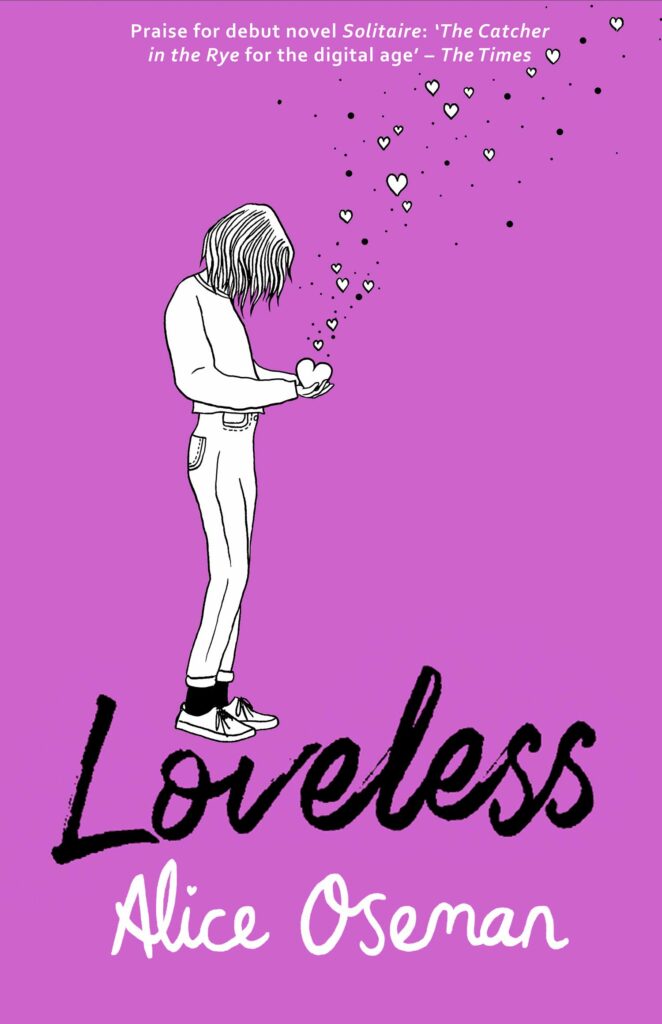 Loveless by Alice Oseman (9th July)
Georgia has never been in love, never kissed anyone, never even had a crush – but as a fanfic-obsessed romantic she's sure she'll find her person one day.
As she starts university with her best friends, Pip and Jason, in a whole new town far from home, Georgia's ready to find romance, and with her outgoing roommate on her side and a place in the Shakespeare Society, her 'teenage dream' is in sight.
But when her romance plan wreaks havoc amongst her friends, Georgia ends up in her own comedy of errors, and she starts to question why love seems so easy for other people but not for her. With new terms thrown at her – asexual, aromantic – Georgia is more uncertain about her feelings than ever. Is she destined to remain loveless? Or has she been looking for the wrong thing all along?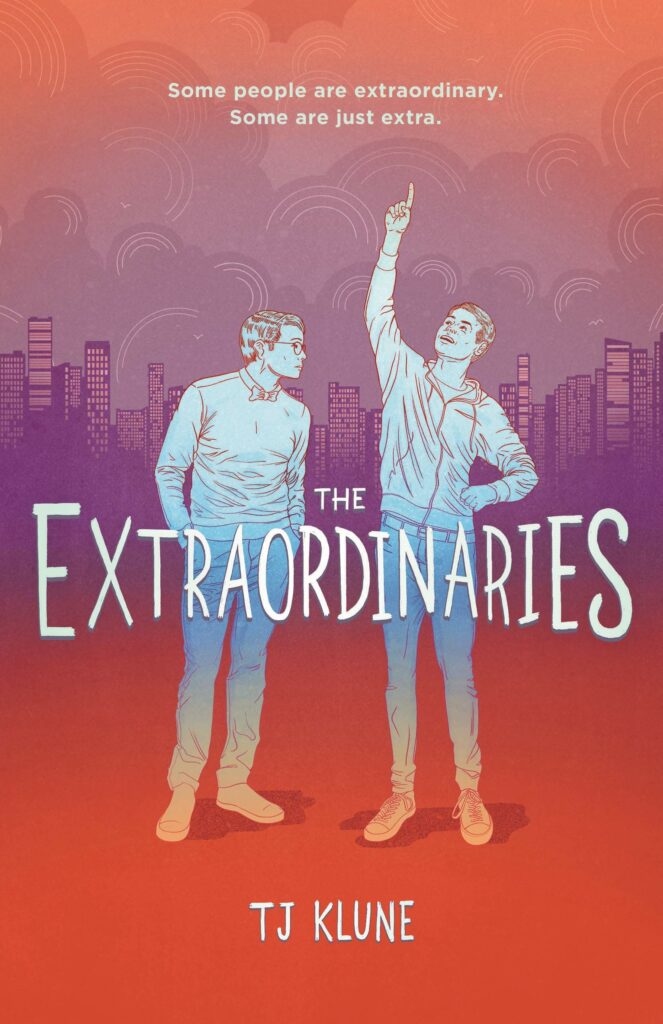 The Extraordinaries by T.J. Klune (14th July)
Nick Bell? Not extraordinary. But being the most popular fanfiction writer in the Extraordinaries fandom is a superpower, right?
After a chance encounter with Shadow Star, Nova City's mightiest hero (and Nick's biggest crush), Nick sets out to make himself extraordinary. And he'll do it with or without the reluctant help of Seth Gray, Nick's best friend (and maybe the love of his life).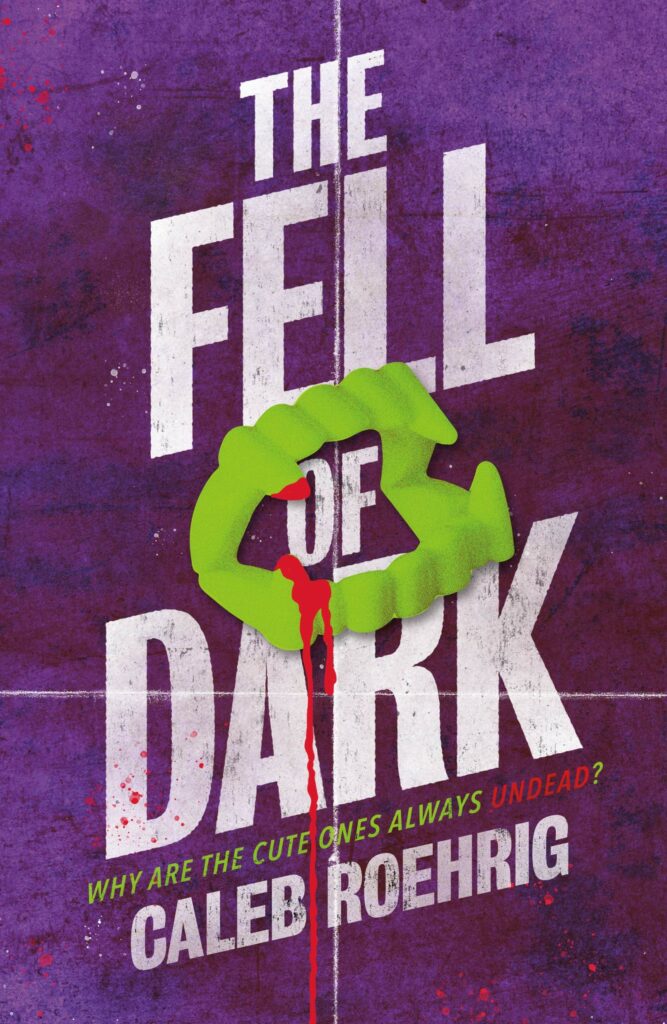 The Fell of Dark by Caleb Roehrig (14th July)
The only thing August Pfeiffer hates more than algebra is living in a vampire town. Located at a nexus of mystical energy fields, Fulton Heights is practically an electromagnet for supernatural drama. And when a mysterious (and annoyingly hot) vampire boy arrives with a cryptic warning, Auggie suddenly finds himself at the center of it. An ancient and terrible power is returning to the earthly realm, and somehow Auggie seems to be the only one who can stop it.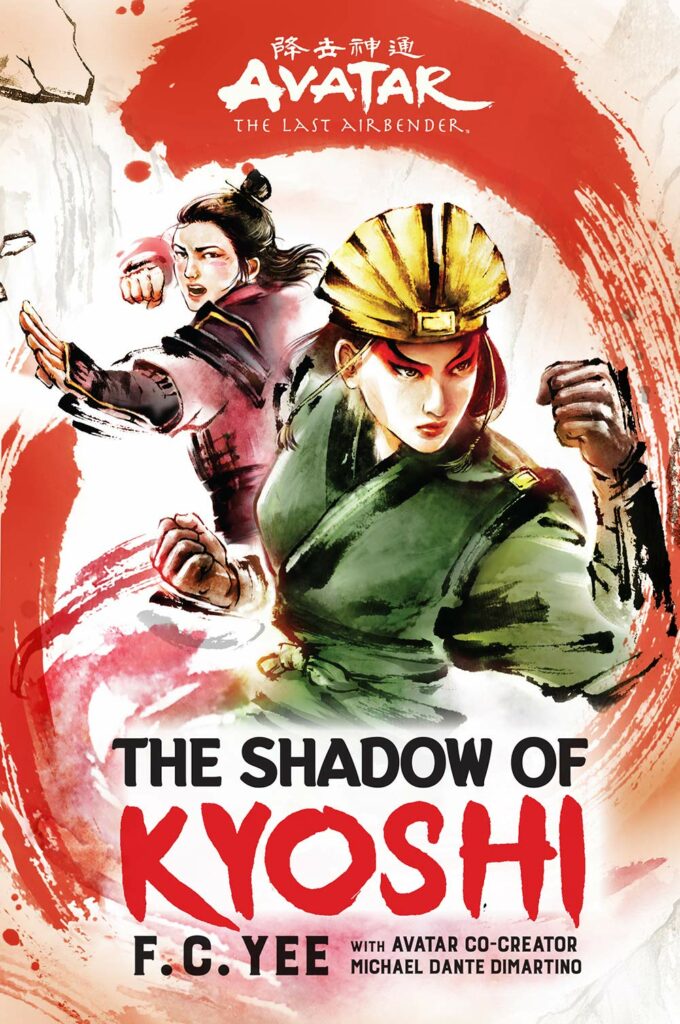 The Shadow of Kyoshi by F.C. Yee (21st July)
Kyoshi's place as the true Avatar has finally been cemented—but at a heavy cost. With her mentors gone, Kyoshi voyages across the Four Nations, struggling to keep the peace. But while her reputation grows, a mysterious threat emerges from the Spirit World. To stop it, Kyoshi, Rangi, and their reluctant allies must join forces before the Four Nations are destroyed irreparably. This thrilling follow-up continues Kyoshi's journey from a girl of humble origins to the merciless pursuer of justice still feared and admired centuries after becoming the Avatar.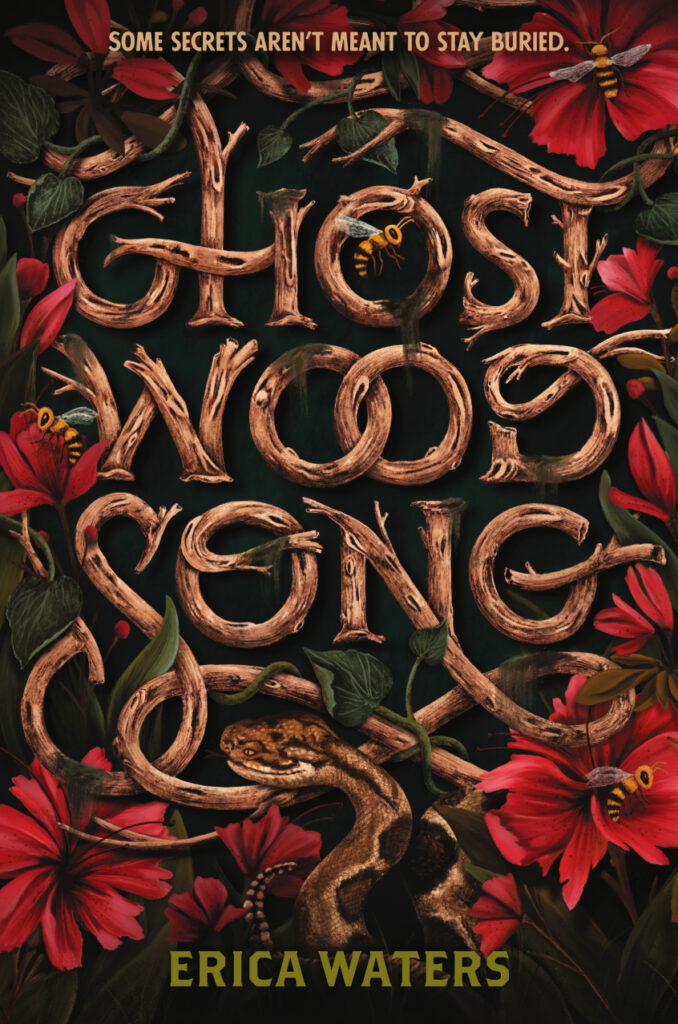 Ghost Wood Song by Erica Waters (21st July)
Shady Grove inherited her father's ability to call ghosts from the grave with his fiddle, but she also knows the fiddle's tunes bring nothing but trouble and darkness.
But when her brother is accused of murder, she can't let the dead keep their secrets.
In order to clear his name, she's going to have to make those ghosts sing.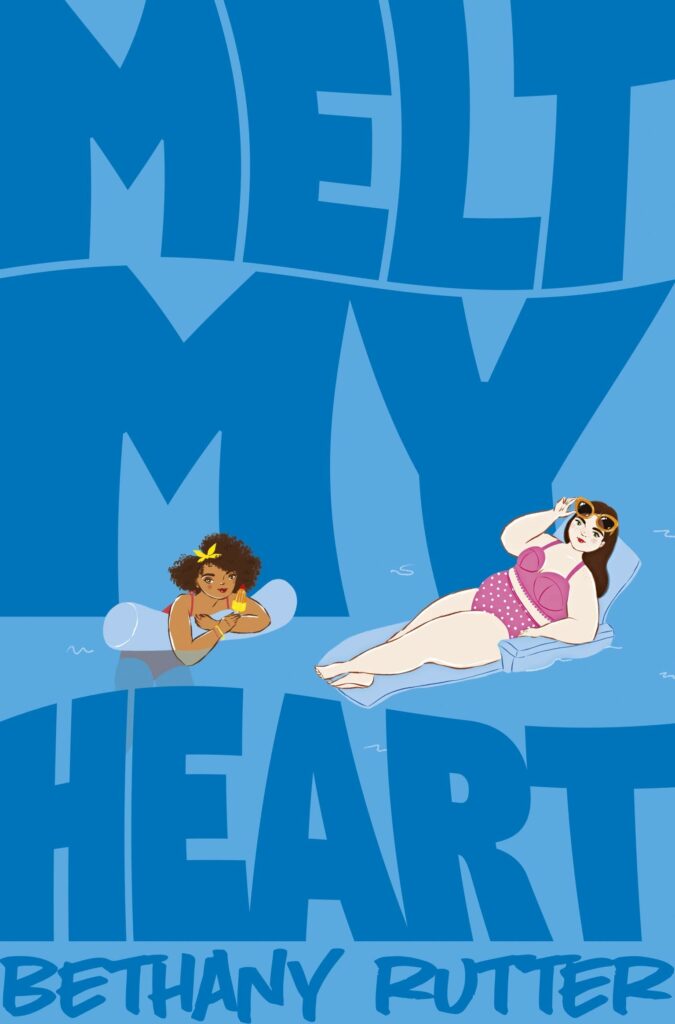 Melt My Heart by Bethany Rutter (23rd July)
Lily Rose is used to people paying attention to her gorgeous twin sister, Daisy. But even though Lily loves her own fat body, she can't shake the idea that no one would ever choose her over Daisy – not when they could have the thin twin.
That is, until she meets Cal, the gorgeous, sweet guy from New Zealand who can't seem to stay away. The gorgeous, sweet guy who also happens to be Daisy's summer crush. Lily can't seem to figure out why she isn't as into him as she should be. She should be head-over-heels in love, not missing time at the ice-cream shack with her life-long best friend, Cassie. Not wondering what Cassie is getting up to with Cal's friend Jack, or what she's thinking about when they're alone . . .
With University threatening to tear Cassie and Lily apart at the end of summer, trying to keep Cal a secret from Daisy and a growing right-wing threat disturbing the usual quiet of their pleasant seaside town, Lily's summer is set to be far from relaxing.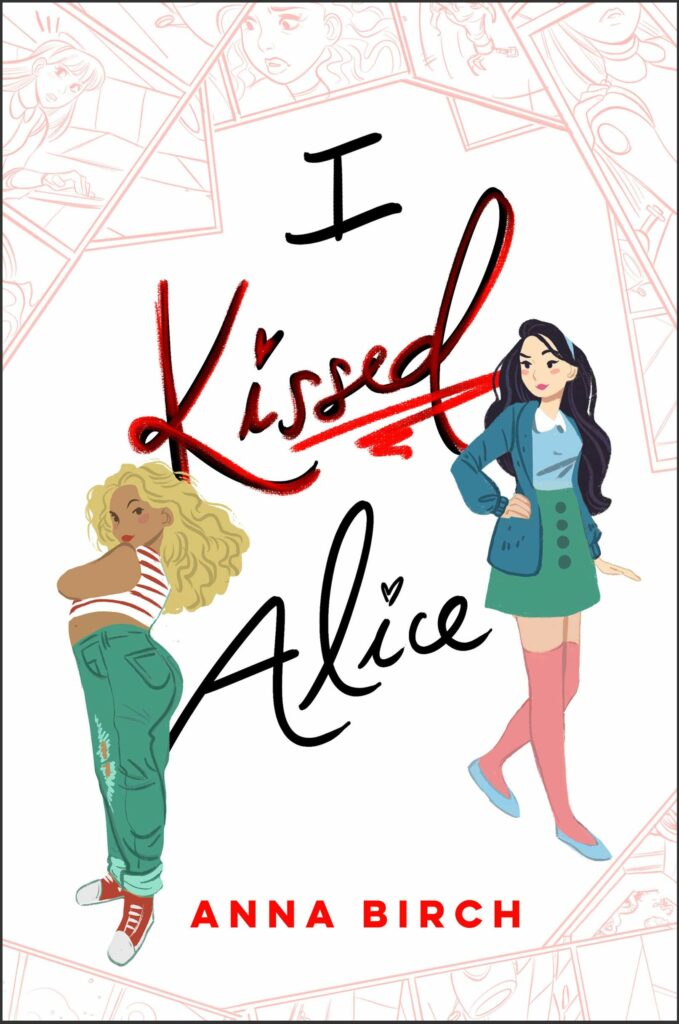 I Kissed Alice by Anna Birch (28th July)
Rhodes and Iliana couldn't be more different, but that's not why they hate each other.
Hyper-gifted artist Rhodes has always excelled at Alabama's Conservatory of the Arts despite a secret bout of creator's block, while transfer student Iliana tries to outshine everyone with her intense, competitive work ethic. Since only one of them can get the coveted Capstone scholarship, the competition between them is fierce.
They both escape the pressure on a fanfic site where they are unknowingly collaborating on a graphic novel. And despite being worst enemies in real life, their anonymous online identities I-Kissed-Alice and Curious-in-Cheshire are starting to like each other…a lot. When the truth comes out, will they destroy each other's future?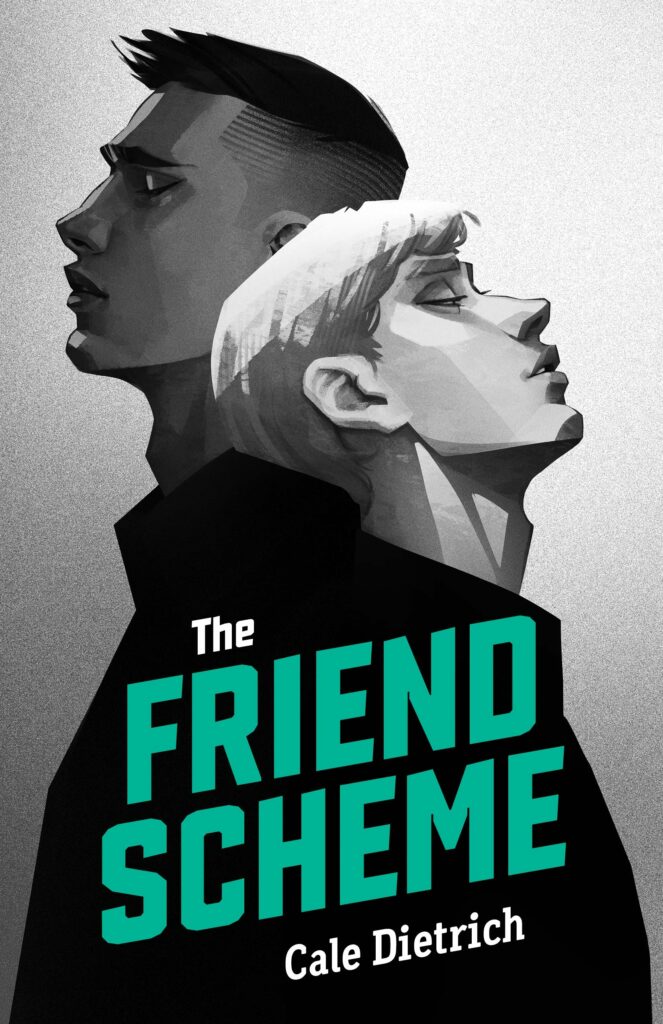 The Friend Scheme by Cale Dietrich (28th July)
High schooler Matt's father is rich, powerful, and seemingly untouchable—a criminal with high hopes that his son will follow in his footsteps. Matt's older brother Luke seems poised to do just that, with a bevy of hot girls in tow. But Matt has other ambitions—and attractions.
And attraction sometimes doesn't allow for good judgement. Matt wouldn't have guessed that when he makes a new friend, one who is also carrying a secret. The boys' connection turns romantic, a first for both. Now Matt must decide if he can ever do the impossible and come clean about who he really is, and who he is meant to love.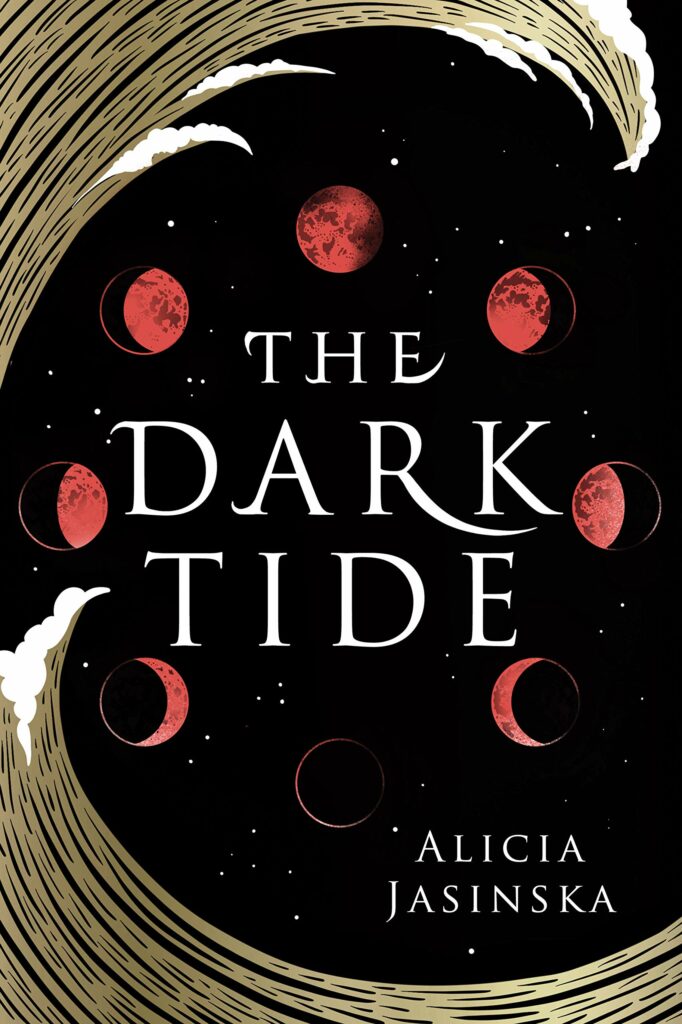 The Dark Tide by Alicia Jasinska (4th August)
Every year on St. Walpurga's Eve, Caldella's Witch Queen lures a boy back to her palace. An innocent life to be sacrificed on the full moon to keep the island city from sinking.
Lina Kirk is convinced her brother is going to be taken this year. To save him, she enlists the help of Thomas Lin, the boy she secretly loves, and the only person to ever escape from the palace. But they draw the queen's attention, and Thomas is chosen as the sacrifice.
Queen Eva watched her sister die to save the boy she loved. Now as queen, she won't make the same mistake. She's willing to sacrifice anyone if it means saving herself and her city.
When Lina offers herself to the queen in exchange for Thomas's freedom, the two girls await the full moon together. But Lina is not at all what Eva expected, and the queen is nothing like Lina envisioned. Against their will, they find themselves falling for each other. As water floods Caldella's streets and the dark tide demands its sacrifice, they must choose who to save: themselves, each other, or the island city relying on them both.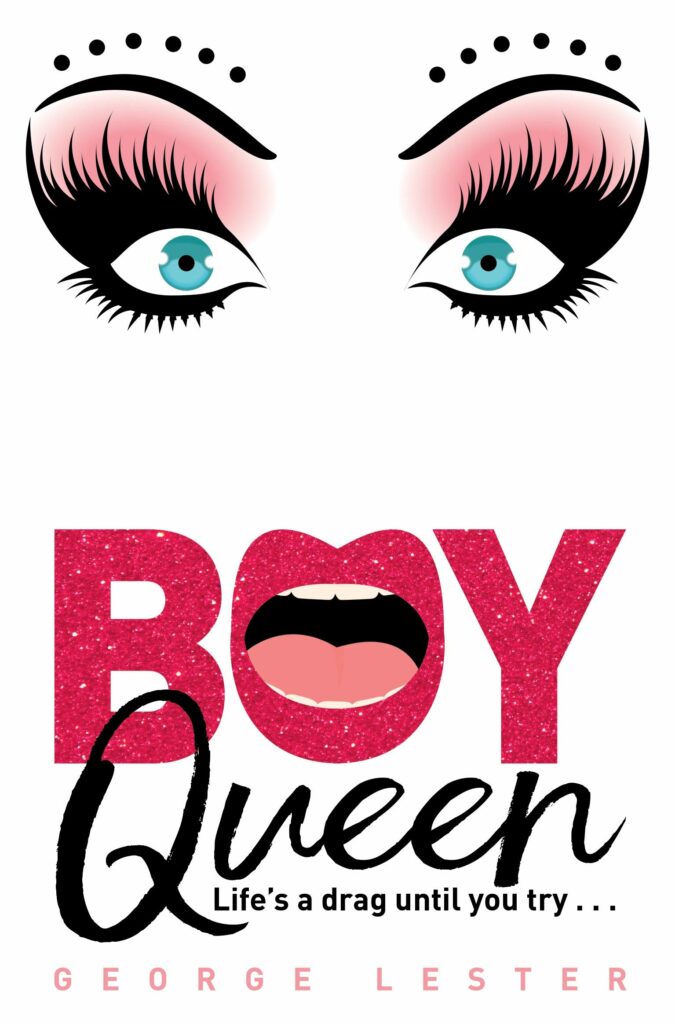 Boy Queen by George Lester (6th August)
Robin Cooper's life is falling apart.
While his friends prepare to head off to university, Robin is looking at a pile of rejection letters from drama schools up and down the country, and facing a future without the people he loves the most. Everything seems like it's ending, and Robin is scrabbling to find his feet.
Unsure about what to do next and whether he has the talent to follow his dreams, he and his best friends go and drown their sorrows at a local drag show, where Robin realises there might be a different, more sequinned path for him . . .
With a mother who won't stop talking, a boyfriend who won't acknowledge him and a best friend who is dying to cover him in glitter make up, there's only one thing for Robin to do: bring it to the runway.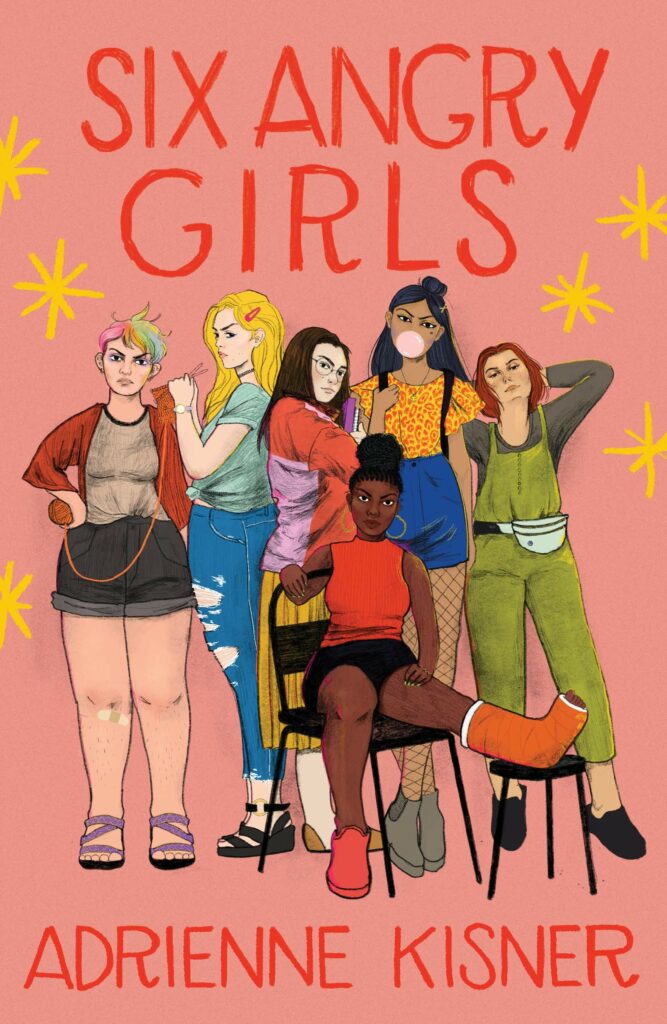 Six Angry Girls by Adrienne Kisner (18th August)
Raina Petree is crushing her senior year, until her boyfriend dumps her, the drama club (basically) dumps her, the college of her dreams slips away, and her arch-nemesis triumphs.
Things aren't much better for Millie Goodwin. Her father treats her like a servant, and the all-boy Mock Trial team votes her out, even after she spent the last three years helping to build its success.
But then, an advice columnist unexpectedly helps Raina find new purpose in a pair of knitting needles and a politically active local yarn store. This leads to an unlikely meeting in the girls' bathroom, where Raina inspires Millie to start a rival team. The two join together and recruit four other angry girls to not only take on Mock Trial, but to smash the patriarchy in the process.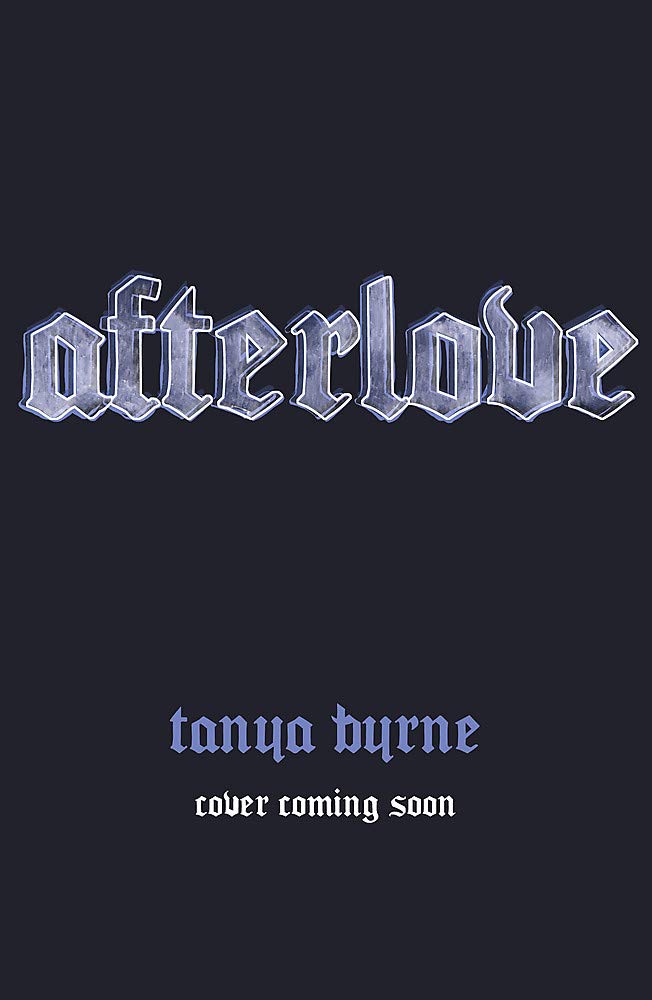 Afterlove by Tanya Byrne (20th August)
The story follows 16-year-old Ash Persaud who is hit by a car on New Year's Eve. Afterwards, Ash exists in the afterlife where she is one of three fierce girl-reapers who collect the souls of the city's dead to be taken to await their fate. But Ash can't forget her first love, Poppy Morgan, and she's determined to see her again, dead or alive.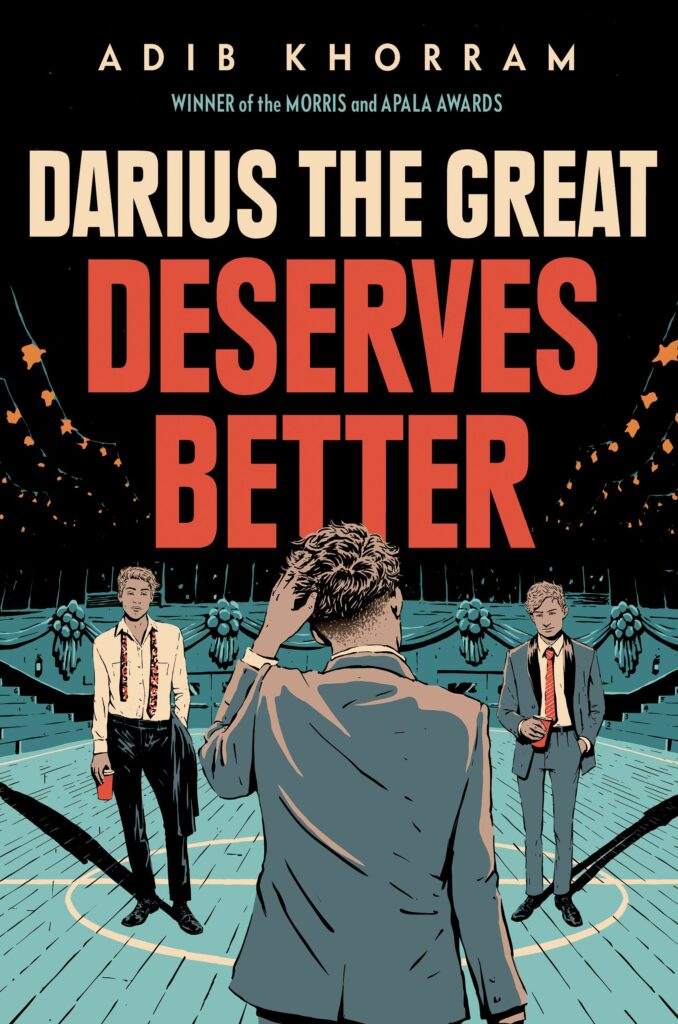 Darius the Great Deserves Better by Adib Khorram (25th August)
Darius Kellner is having a bit of a year. Since his trip to Iran this past spring, a lot has changed. He's getting along with his dad, and his best friend Sohrab is only a Skype call away. Between his first boyfriend, Landon, his varsity soccer practices, and his internship at his favorite tea shop, Darius is feeling pretty okay. Like he finally knows what it means to be Darius Kellner.
Then, of course, everything changes. Darius's grandmothers are in town for a long visit while his dad is gone on business, and Darius isn't sure whether they even like him. The internship isn't what Darius thought it would be, and now he doesn't know about turning tea into his career. He was sure he liked Landon, but when he starts hanging out with Chip–soccer teammate and best friend of Trent Bolger, epic bully–well, he's just not so sure about Landon anymore, either.
Darius thought he knew exactly who he was and what he wanted, but maybe he was wrong. Maybe he deserves better.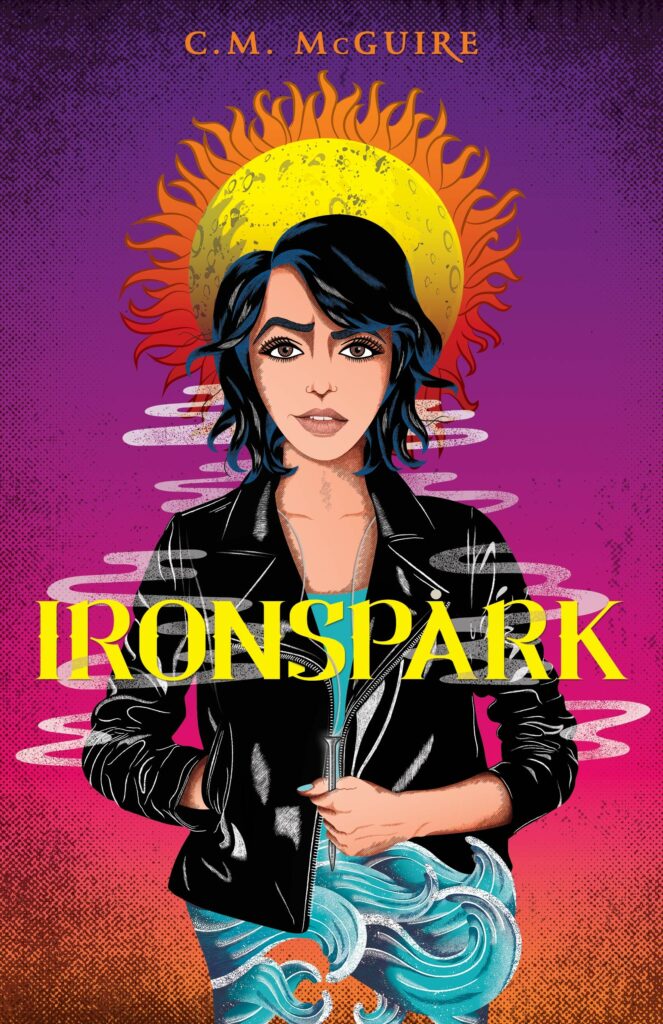 Ironspark by C.M. McGuire (25th August)
For the past nine years, ever since a bunch of those evil Tinkerbells abducted her mother, cursed her father, and forced her family into hiding, Bryn has devoted herself to learning everything she can about killing the Fae. Now it's time to put those lessons to use.
Then the Court Fae finally show up, and Bryn realizes she can't handle this on her own. Thankfully, three friends offer to help: Gwen, a kindhearted water witch; Dom, a new foster kid pulled into her world; and Jasika, a schoolmate with her own grudge against the Fae.
But trust is hard-won, and what little Bryn has gained is put to the test when she uncovers a book of Fae magic that belonged to her mother. With the Fae threat mounting every day, Bryn must choose between faith in her friends and power from a magic that could threaten her very humanity.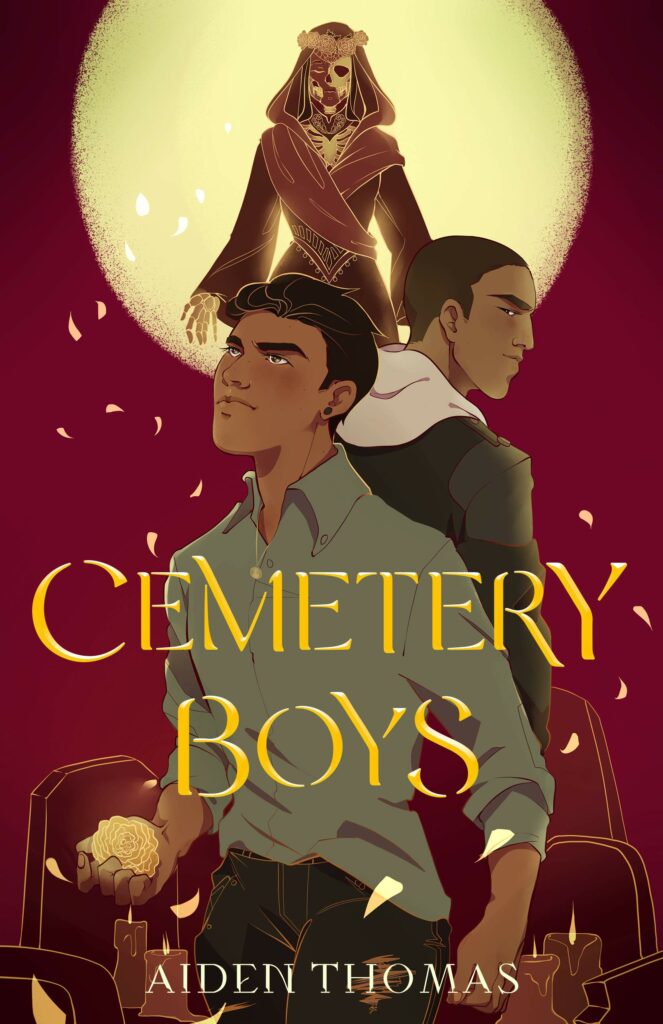 Cemetery Boys by Aiden Thomas (1st September)
When his traditional Latinx family has problems accepting his gender, Yadriel becomes determined to prove himself a real brujo. With the help of his cousin and best friend Maritza, he performs the ritual himself, and then sets out to find the ghost of his murdered cousin and set it free.
However, the ghost he summons is actually Julian Diaz, the school's resident bad boy, and Julian is not about to go quietly into death. He's determined to find out what happened and tie up some loose ends before he leaves. Left with no choice, Yadriel agrees to help Julian, so that they can both get what they want. But the longer Yadriel spends with Julian, the less he wants to let him leave.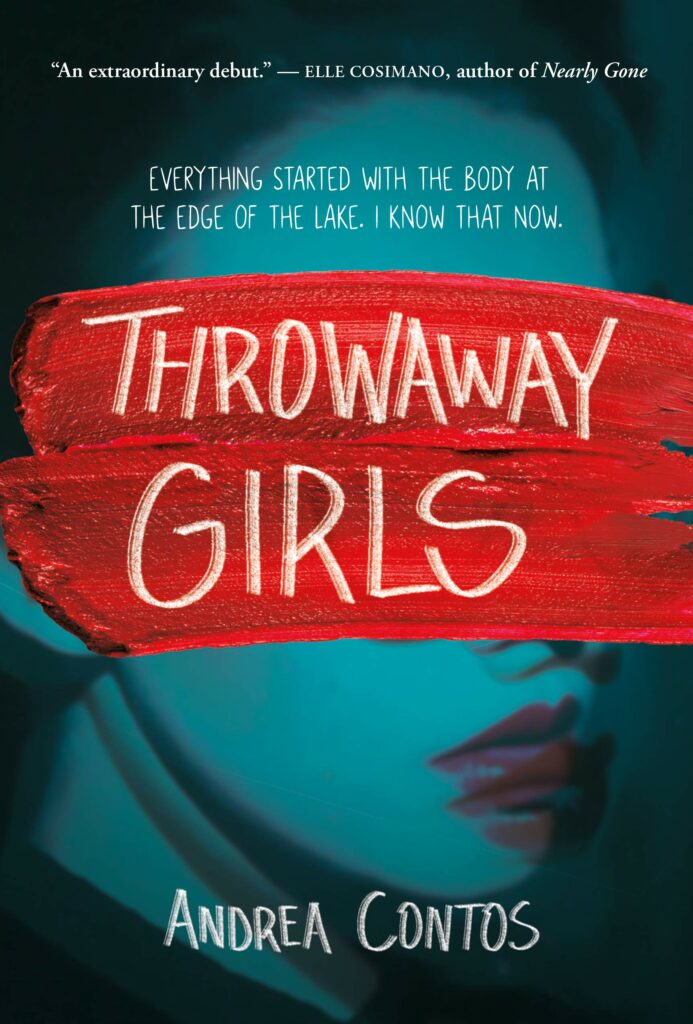 Throwaway Girls by Andrea Contos (1st September)
Caroline Lawson is three months away from freedom, otherwise known as graduation day. That's when she'll finally escape her rigid prep school and the parents who thought they could convert her to being straight.
Until then, Caroline is keeping her head down, pretending to be the perfect student even though she is crushed by her family and heartbroken over the girlfriend who left for California.
But when her best friend Madison disappears, Caroline feels compelled to get involved in the investigation. She has her own reasons not to trust the police, and she owes Madison — big time.
Suddenly Caroline realizes how little she knew of what her friend was up to. Caroline has some uncomfortable secrets about the hours before Madison disappeared, but they're nothing compared to the secrets Madison has been hiding. And why does Mr. McCormack, their teacher, seem to know so much about them?
It's only when Caroline discovers other missing girls that she begins to close in on the truth. Unlike Madison, the other girls are from the wrong side of the tracks. Unlike Madison's, their disappearances haven't received much attention. Caroline is determined to find out what happened to them and why no one seems to notice. But as every new discovery leads Caroline closer to the connection between these girls and Madison, she faces an unsettling truth.
There's only one common denominator between the disappearances: Caroline herself.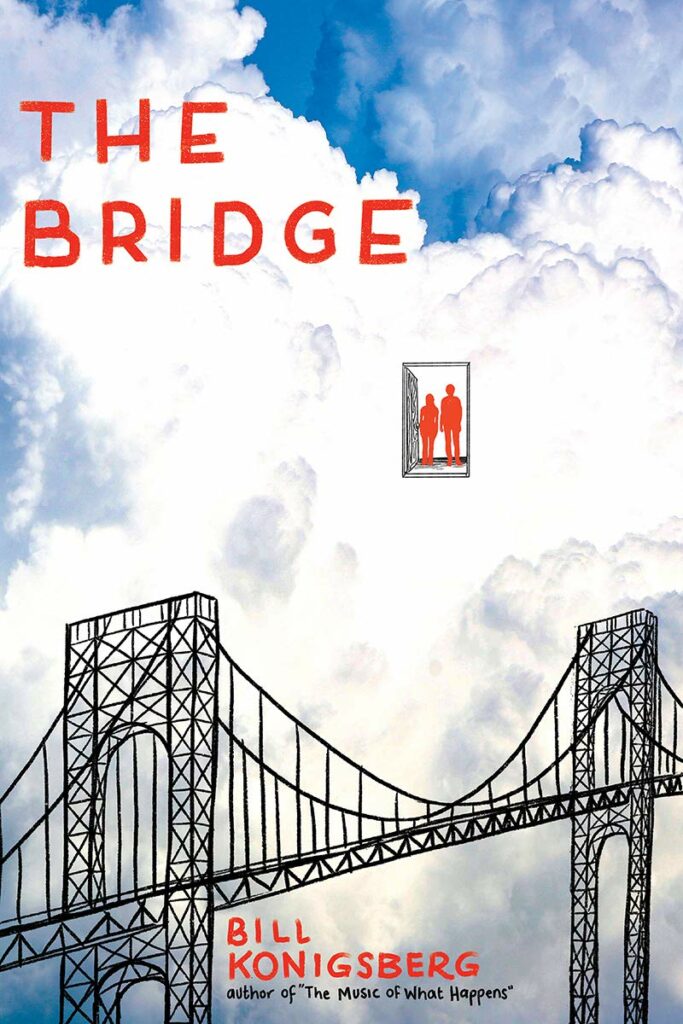 The Bridge by Bill Konigsburg (1st September)
Aaron and Tillie don't know each other, but they are both feeling suicidal, and arrive at the George Washington Bridge at the same time, intending to jump. Aaron is a gay misfit struggling with depression and loneliness. Tillie isn't sure what her problem is — only that she will never be good enough.
On the bridge, there are four things that could happen:
Aaron jumps and Tillie doesn't. Tillie jumps and Aaron doesn't. They both jump. Neither of them jumps. Or maybe all four things happen.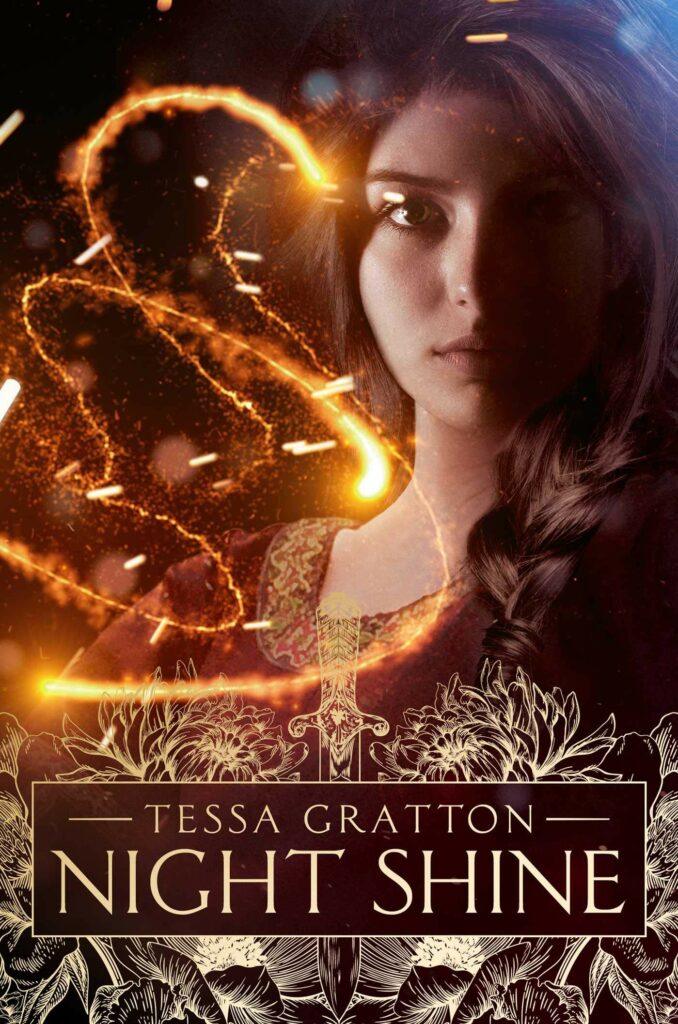 Night Shine by Tessa Gratton (8th September)
In the vast palace of the empress lives an orphan girl called Nothing. She slips within the shadows of the Court, unseen except by the Great Demon of the palace and her true friend, Prince Kirin, heir to the throne. When Kirin is kidnapped, only Nothing and the prince's bodyguard suspect that Kirin may have been taken by the Sorceress Who Eats Girls, a powerful woman who has plagued the land for decades. The sorceress has never bothered with boys before, but Nothing has uncovered many secrets in her sixteen years in the palace, including a few about the prince.
As the empress's army searches fruitlessly, Nothing and the bodyguard set out on a rescue mission, through demon-filled rain forests and past crossroads guarded by spirits. Their journey takes them to the gates of the Fifth Mountain, where the sorceress wields her power. There, Nothing will discover that all magic is a bargain, and she may be more powerful than she ever imagined. But the price the Sorceress demands for Kirin may very well cost Nothing her heart.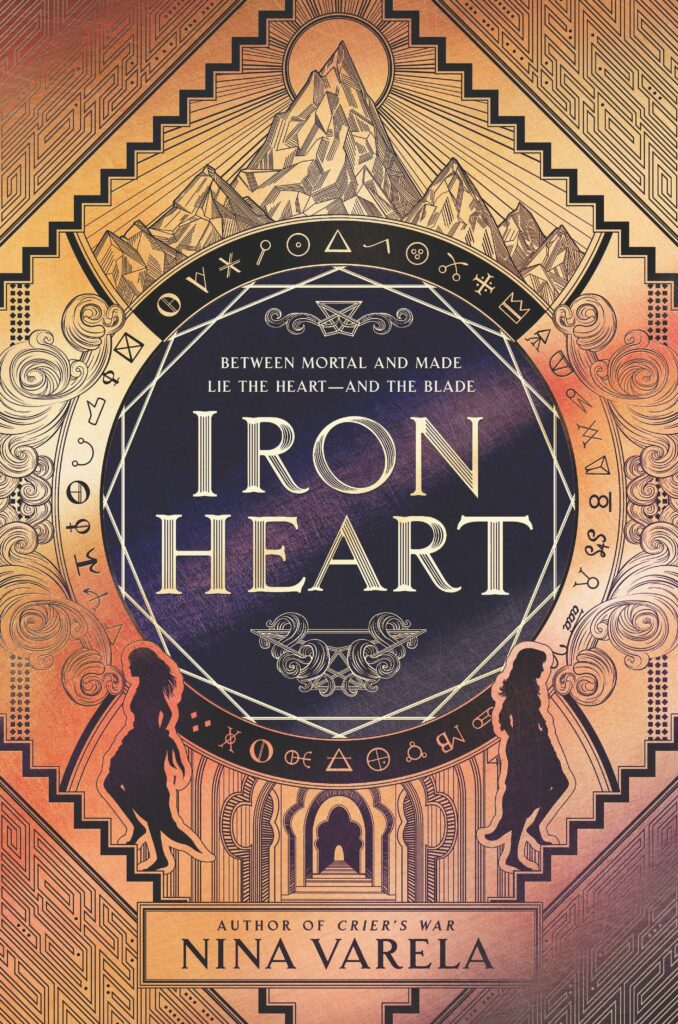 Iron Heart by Nina Varela (8th September)
For too long the cruel, beautiful Automae have lorded over the kingdom of Rabu, oppressing the humans who live there. But the human revolution is on the rise, and at its heart is Ayla. Once handmaiden, now fugitive, Ayla escaped the palace of Lady Crier, the girl Ayla had planned to kill . . . but instead fell in love with. Now Ayla has pledged her allegiance to Queen Junn, whom she believes can accomplish the ultimate goal of the human rebellion: destroy the Iron Heart. Without it, the Automae will be weakened to the point of extinction.
But playing at Ayla's memory are the powerful feelings she developed for Crier. And unbeknownst to her, Crier has also fled the palace, taking up among travelling rebels, determined to find and protect Ayla. As their paths collide, neither are prepared for the dark secret underlying the Iron Heart.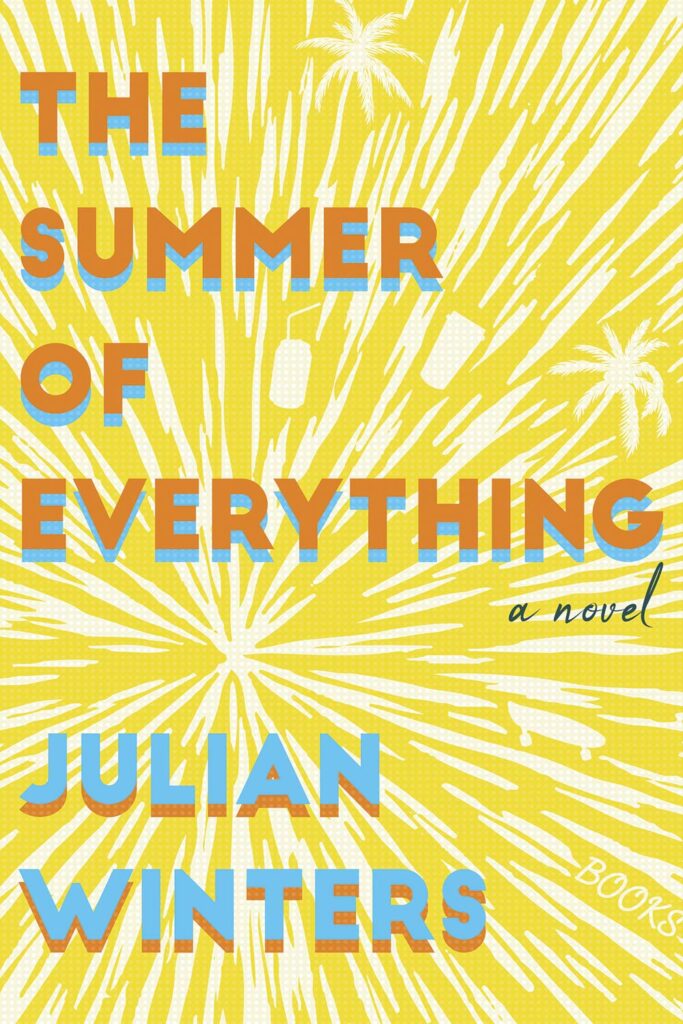 The Summer of Everything by Julian Winters (8th September)
Comic book geek Wesley Hudson excels at two things: slacking off at his job and pining after his best friend, Nico. Advice from his friends, '90s alt-rock songs, and online dating articles aren't helping much with his secret crush. And his dream job at Once Upon a Page, the local used bookstore, is threatened when a coffeeshop franchise wants to buy the property. To top it off, his annoying brother needs wedding planning advice. When all three problems converge, Wes comes face-to-face with the one thing he's been avoiding—adulthood.
Now, confronted with reality, can Wes balance saving the bookstore and his strained sibling relationship? Can he win the heart of his crush, too?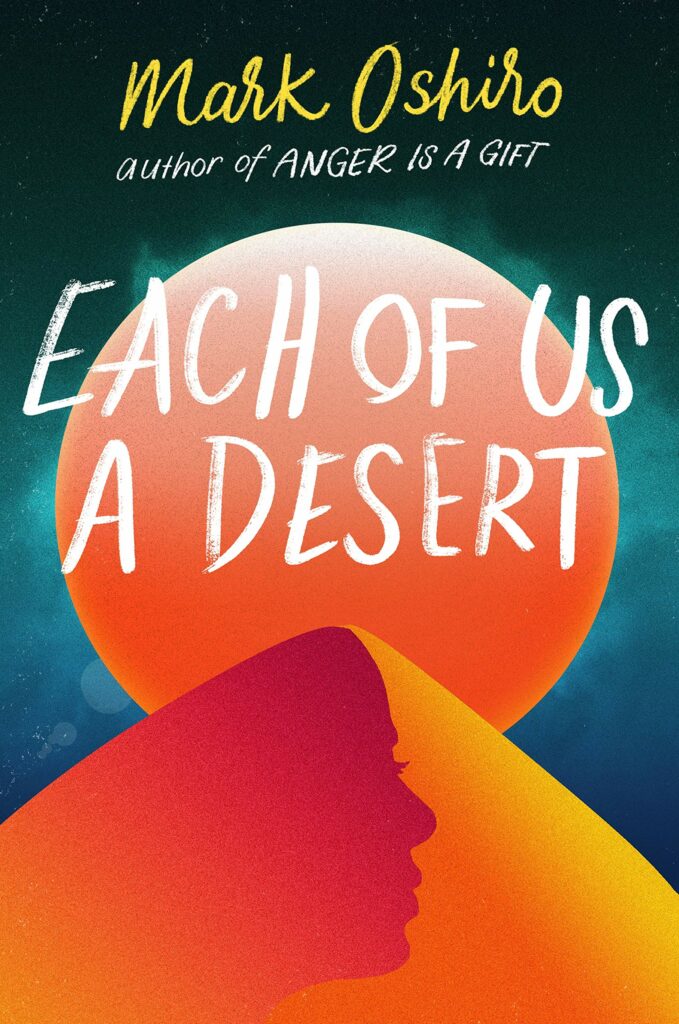 Each of Us a Desert by Mark Oshiro (15th September)
Xochital is destined to wander the desert alone, speaking her troubled village's stories into its arid winds. Her only companions are the blessed stars above and enimagic lines of poetry magically strewn across dusty dunes.
Her one desire: to share her heart with a kindred spirit.
One night, Xo's wish is granted—in the form of Emilia, the cold and beautiful daughter of the town's murderous mayor. But when the two set out on a magical journey across the desert, they find their hearts could be a match… if only they can survive the nightmare-like terrors that arise when the sun goes down.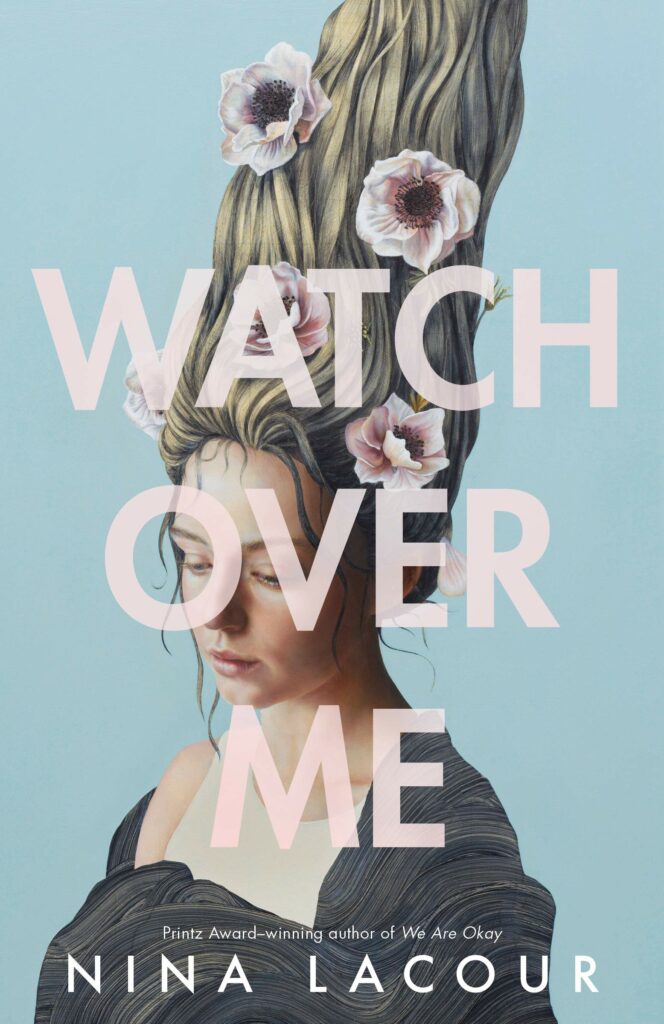 Watch Over Me by Nina LaCour (15th September)
Mila is used to being alone. Maybe that's why she said yes to the opportunity: living in this remote place, among the flowers and the fog and the crash of waves far below.
But she hadn't known about the ghosts.
Newly graduated from high school, Mila has aged out of the foster care system. So when she's offered a job and a place to stay at a farm on an isolated part of the Northern California Coast, she immediately accepts. Maybe she will finally find a new home, a real home. The farm is a refuge, but also haunted by the past traumas its young residents have come to escape. And Mila's own terrible memories are starting to rise to the surface.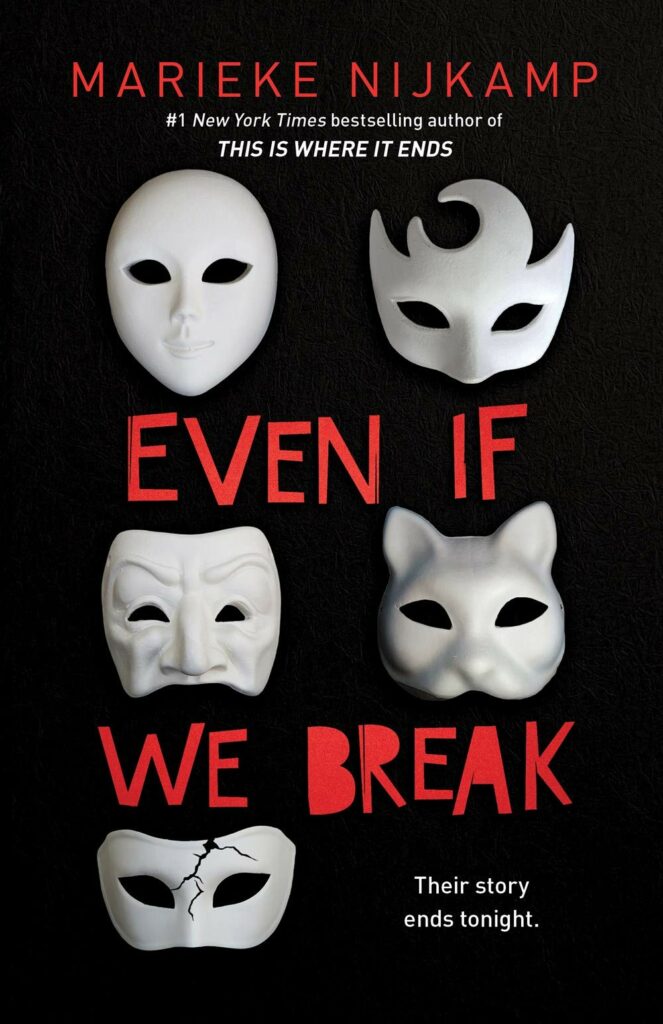 Even If We Break by Marieke Nijkamp (15th September)
FIVE friends go to a cabin. FOUR of them are hiding secrets. THREE years of history bind them. TWO are doomed from the start. ONE person wants to end this. NO ONE IS SAFE.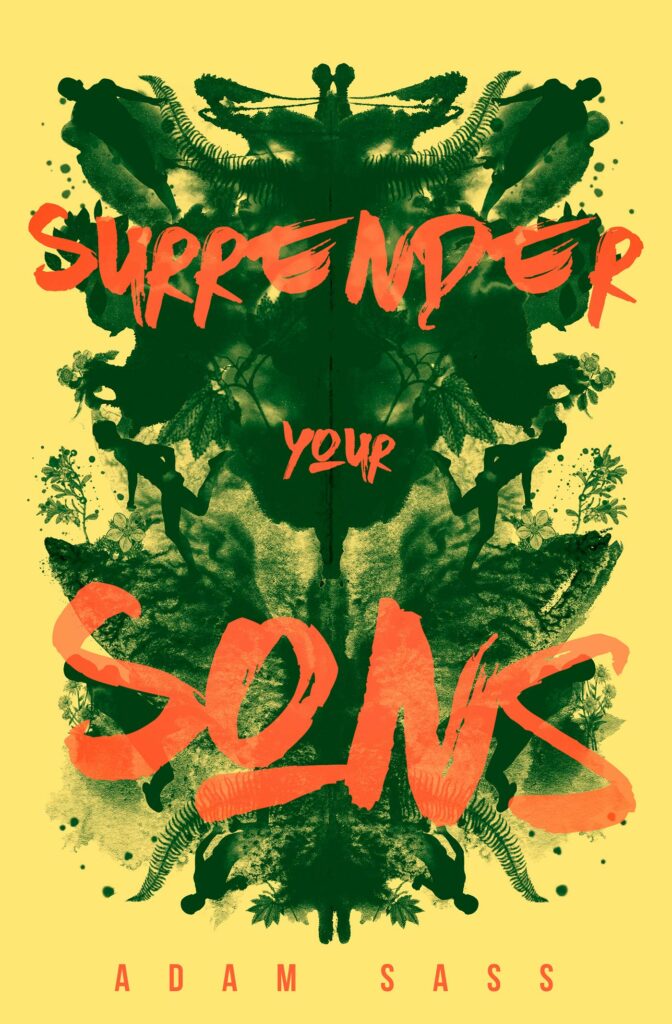 Surrender Your Sons by Adam Sass (15th September)
Connor Major's summer break is turning into a nightmare.
His SAT scores bombed, the old man he delivers meals to died, and when he came out to his religious zealot mother, she had him kidnapped and shipped off to a secluded island. His final destination: Nightlight Ministries, a conversion therapy camp that will be his new home until he "changes."
But Connor's troubles are only beginning. At Nightlight, everyone has something to hide from the campers to the "converted" staff and cagey camp director, and it quickly becomes clear that no one is safe. Connor plans to escape and bring the other kidnapped teens with him. But first, he's exposing the camp's horrible truths for what they are— and taking this place down.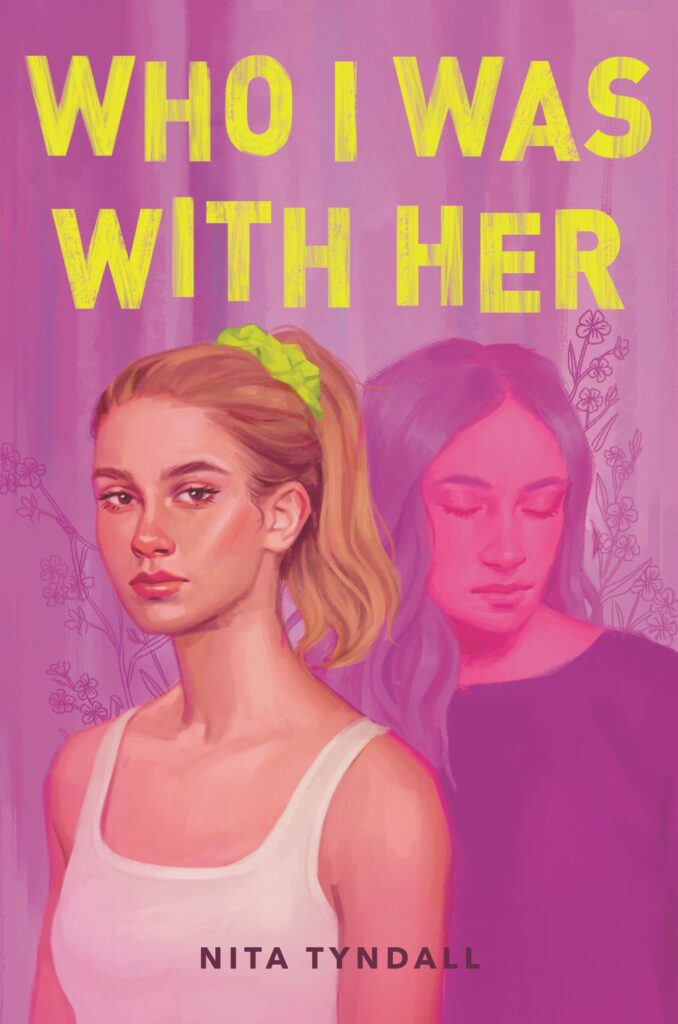 Who I Was With Her by Nita Tyndall (15th September)
There are two things that Corinne Parker knows to be true: that she is in love with Maggie Bailey, the captain of the rival high school's cross-country team and her secret girlfriend of a year, and that she isn't ready for anyone to know she's bisexual.
But then Maggie dies, and Corinne quickly learns that the only thing worse than losing Maggie is being left heartbroken over a relationship no one knows existed. And to make things even more complicated, the only person she can turn to is Elissa — Maggie's ex and the single person who understands how Corinne is feeling.
As Corinne struggles to make sense of her grief and what she truly wants out of life, she begins to have feelings for the last person she should fall for. But to move forward after losing Maggie, Corinne will have to learn to be honest with the people in her life…starting with herself.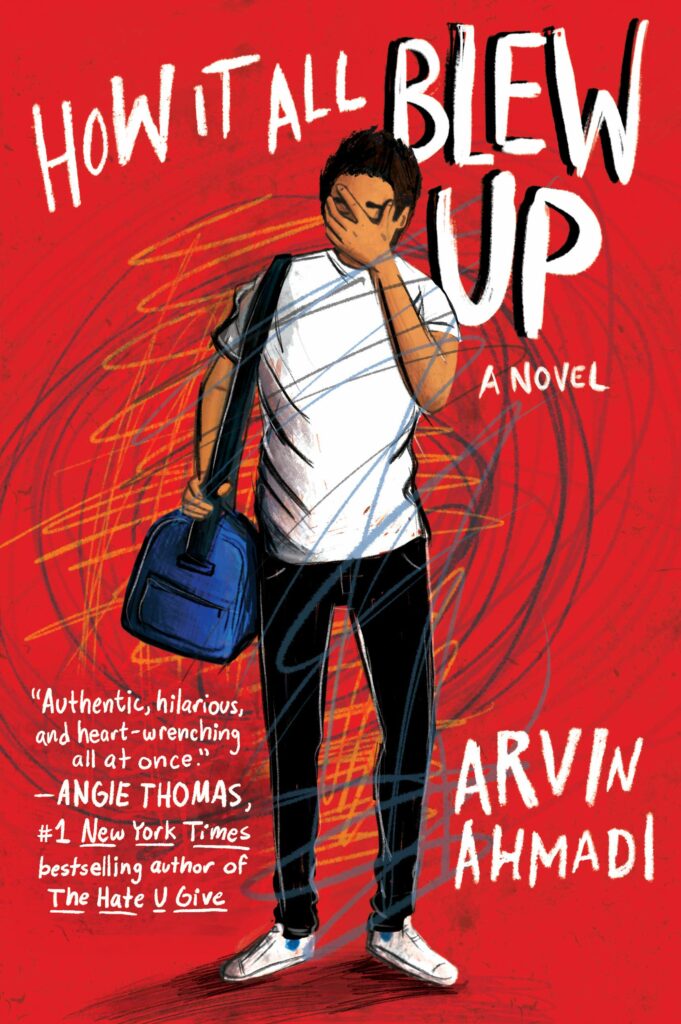 How It All Blew Up by Arvin Ahmadi (22nd September)
Eighteen-year-old Amir Azadi always knew coming out to his Muslim family would be messy–he just didn't think it would end in an airport interrogation room. But when faced with a failed relationship, bullies, and blackmail, running away to Rome is his only option. Right?
Soon, late nights with new friends and dates in the Sistine Chapel start to feel like second nature… until his old life comes knocking on his door. Now, Amir has to tell the whole truth and nothing but the truth to a US Customs officer, or risk losing his hard-won freedom.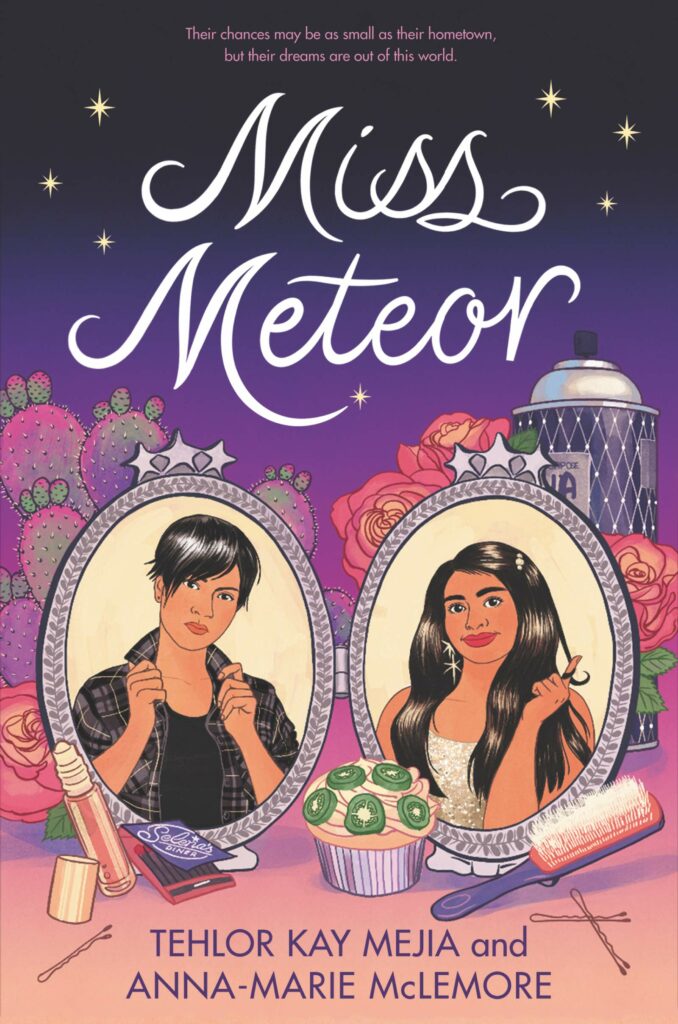 Miss Meteor by Tehlor Kay Mejia and Anna-Marie McLemore (22nd September)
There hasn't been a winner of the Miss Meteor beauty pageant who looks like Lita Perez or Chicky Quintanilla in all its history. But that's not the only reason Lita wants to enter the contest, or why her ex-best friend Chicky wants to help her. The road to becoming Miss Meteor isn't about being perfect; it's about sharing who you are with the world—and loving the parts of yourself no one else understands. So to pull off the unlikeliest underdog story in pageant history, Lita and Chicky are going to have to forget the past and imagine a future where girls like them are more than enough—they are everything.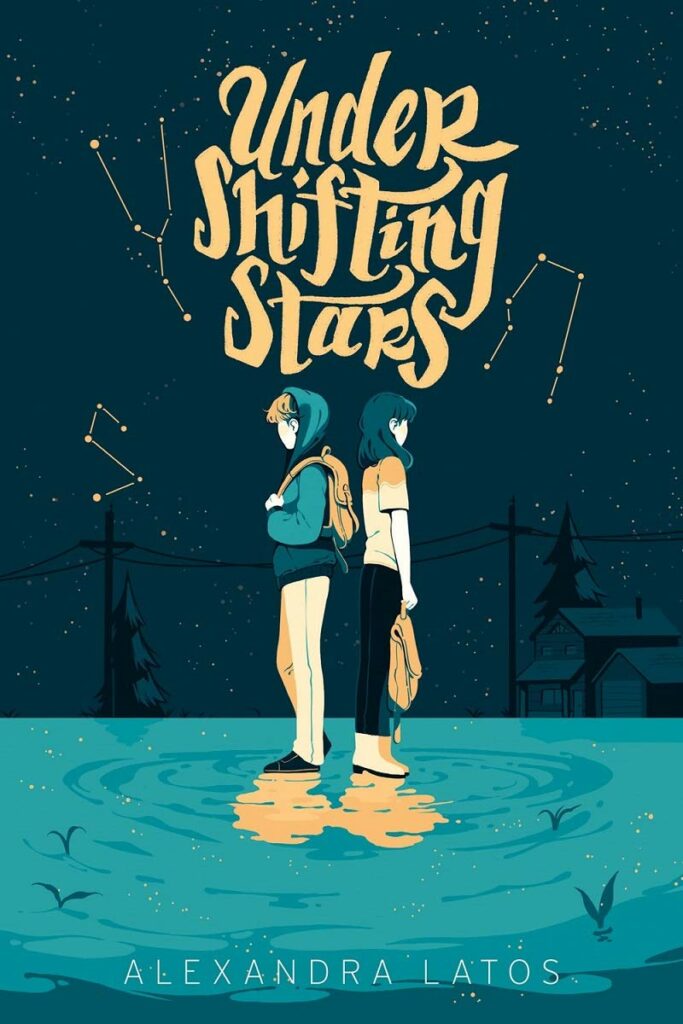 Under Shifting Stars by Alexandra Latos (29th September)
Audrey and Clare may be twins, but they don't share a school, a room, a star sign, or even a birthday. Ever since their brother Adam's death, all they've shared is confusion over who they are and what comes next.
Audrey, tired of being seen as different from her neurotypical peers, is determined to return to public school. Clare is grappling with her gender fluidity and is wondering what emerging feelings for a nonbinary classmate might mean. Will first crushes, new family dynamics, and questions of identity prove that Audrey and Clare have grown too different to understand each other—or that they've needed each other all along?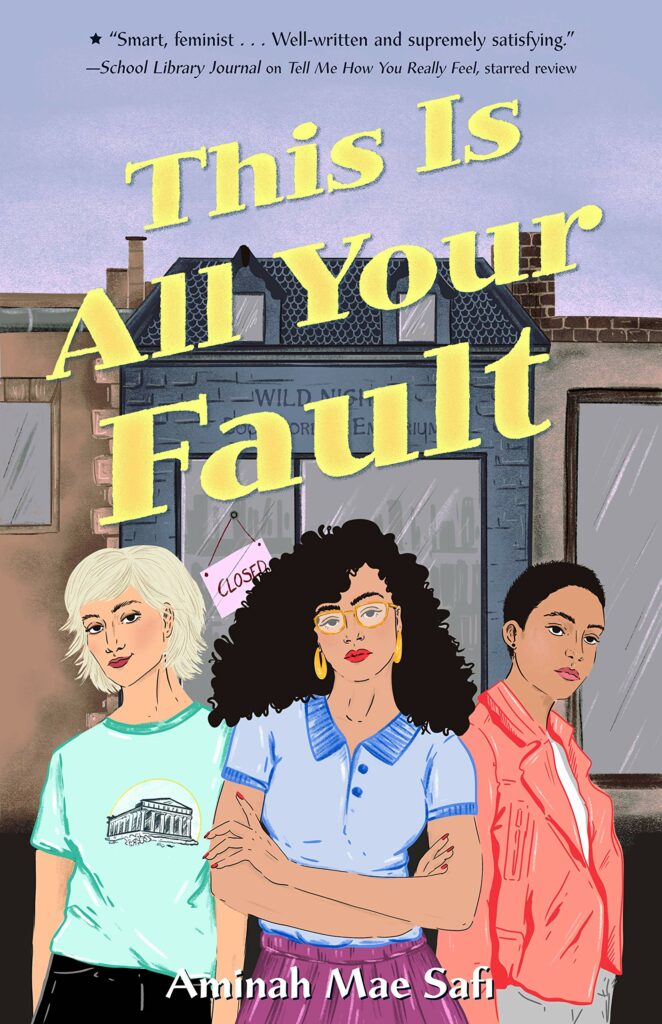 This is All Your Fault by Aminah Mae Safi (13th October)
Rinn Olivera is finally going to tell her longtime crush AJ that she's in love with him.
Daniella Korres writes poetry for her own account, but nobody knows it's her.
Imogen Azar is just trying to make it through the day.
When Rinn, Daniella, and Imogen clock into work at Wild Nights Bookstore on the first day of summer, they're expecting the hours to drift by the way they always do. Instead, they have to deal with the news that the bookstore is closing. Before the day is out, there'll be shaved heads, a diva author, and a very large shipment of Air Jordans to contend with. And it will take all three of them working together if they have any chance to save Wild Nights Bookstore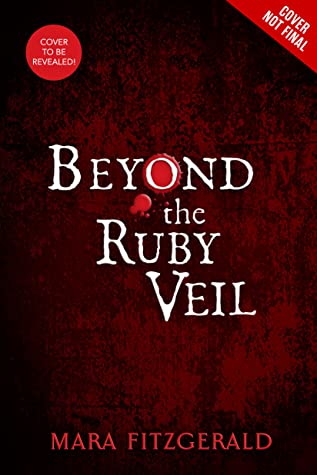 Beyond the Ruby Veil by Mara Fitzgerald (13th October)
Emanuela Ragno always gets what she wants. With her daring mind and socialite schemes, she refuses to be the demure young lady everyone wants her to be. In her most ambitious move yet, she's about to marry Alessandro Morandi, her childhood best friend and the heir to the wealthiest house in Occhia. Emanuela doesn't care that she and her groom are both gay, because she doesn't want a love match. She wants power, and through Ale, she'll have it all.
But Emanuela has a secret that could shatter her plans. In the city of Occhia, the only source of water is the watercrea, a mysterious being who uses magic to make water from blood. When their first bruise-like omen appears on their skin, all Occhians must surrender themselves to the watercrea to be drained of life. Everyone throughout history has given themselves up for the greater good. Everyone except Emanuela. She's kept the tiny omen on her hip out of sight for years.
When the watercrea exposes Emanuela during her wedding ceremony and takes her to be sacrificed, Emanuela fights back…and kills her. Now Occhia has no one to make their water and no idea how to get more. In a race against time, Emanuela and Ale must travel through the mysterious, blood-red veil that surrounds their city to uncover the secrets of the watercrea's magic and find a way to save their people-no matter what it takes.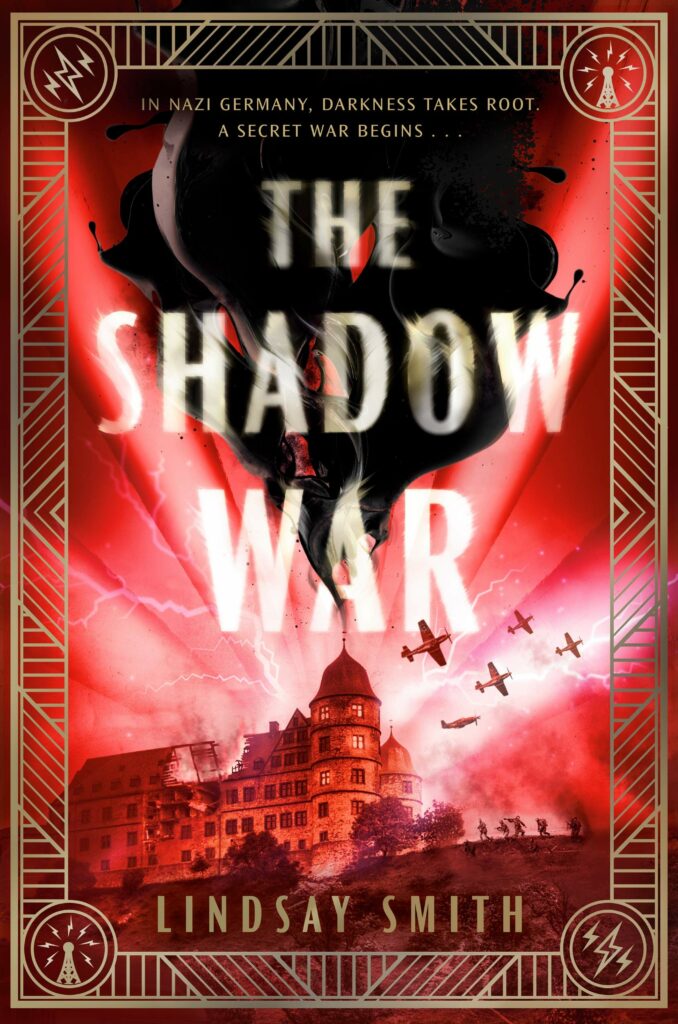 The Shadow War by Lindsay Smith (13th October)
World War II is raging, and five teens are looking to make a mark. Daniel and Rebeka seek revenge against the Nazis who slaughtered their family; Simone is determined to fight back against the oppressors who ruined her life and corrupted her girlfriend; Phillip aims to prove that he's better than his worst mistakes; and Liam is searching for a way to control the portal to the shadow world he's uncovered, and the monsters that live within it–before the Nazi regime can do the same. When the five meet, and begrudgingly team up, in the forests of Germany, none of them knows what their future might hold.
As they race against time, war, and enemies from both this world and another, Liam, Daniel, Rebeka, Phillip, and Simone know that all they can count on is their own determination and will to survive. With their world turned upside down, and the shadow realm looming ominously large–and threateningly close–the course of history and the very fate of humanity rest in their hands. Still, the most important question remains: Will they be able to save it?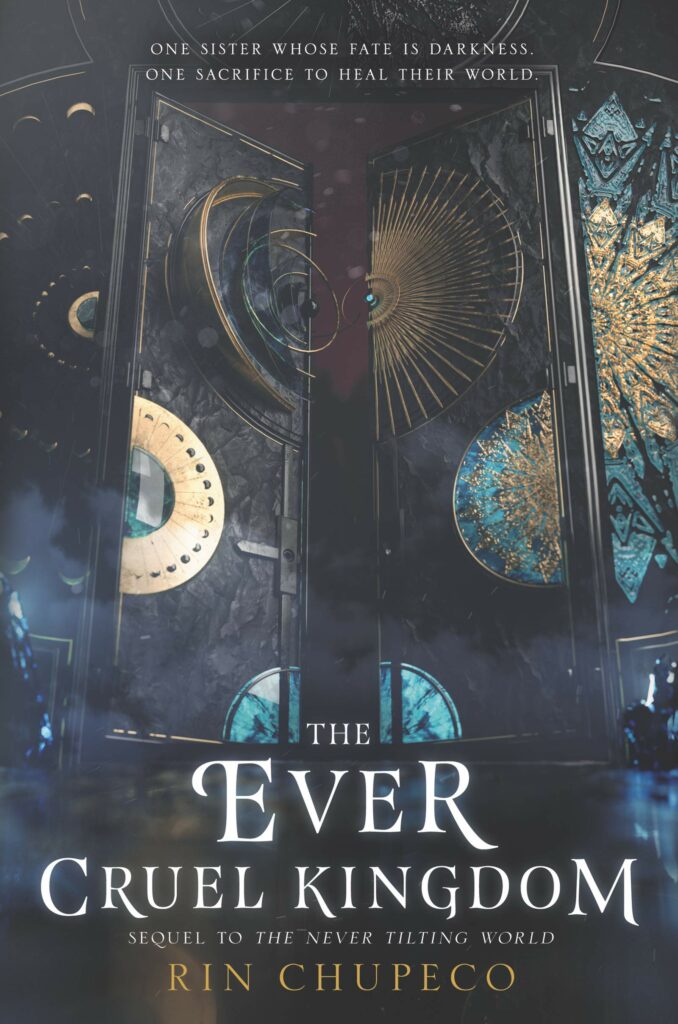 The Ever Cruel Kingdom by Rin Chupeco (10th November)
After a treacherous journey and a life-shattering meeting with a twin neither knew they had, Haidee and Odessa expected to emerge from the Great Abyss to a world set right. But though the planet is turning once again, the creatures of the abyss will not rest until they have tasted another goddess's sacrifice.
To break the cycle, Haidee and Odessa need answers that lie beyond the seven gates of the underworld, within the Cruel Kingdom itself. The shadows of the underworld may hunger to tear them apart, but these two sisters are determined to heal their world—together.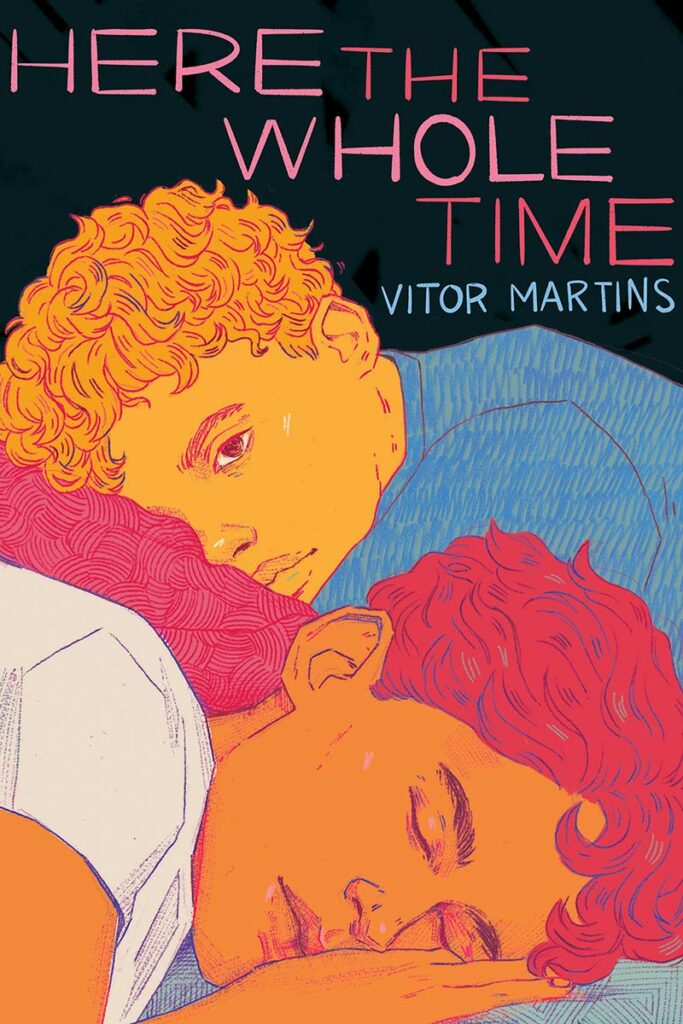 Here the Whole Time by Vitor Martins (10th November)
Felipe gets it — he's fat. Not chubby. Not big-boned. Fat. And he doesn't need anyone to remind him, which is, of course, what everyone does. That's why he's been waiting for this moment ever since the school year began: school break. Finally, he'll be able to spend some time far away from school and the classmates who tease him incessantly. His plans include catching up on his favorite TV shows, finishing his to-be-read pile, and watching YouTube tutorials on skills he'll never actually put into practice.
But things get a little out of hand when Felipe's mom informs him that Caio, the neighbor kid from apartment 57, will be spending the next 15 days with them while his parents are on vacation. Felipe is distraught because A) he's had a crush on Caio since, well, forever, and B) Felipe has a list of body image insecurities and absolutely NO idea how he's going to entertain his neighbor for two full weeks.
Suddenly, the days ahead of him that once promised rest and relaxation (not to mention some epic Netflix bingeing) end up bringing a whirlwind of feelings, forcing Felipe to dive head-first into every unresolved issue he has had with himself — but maybe, just maybe, he'll manage to win over Caio, too.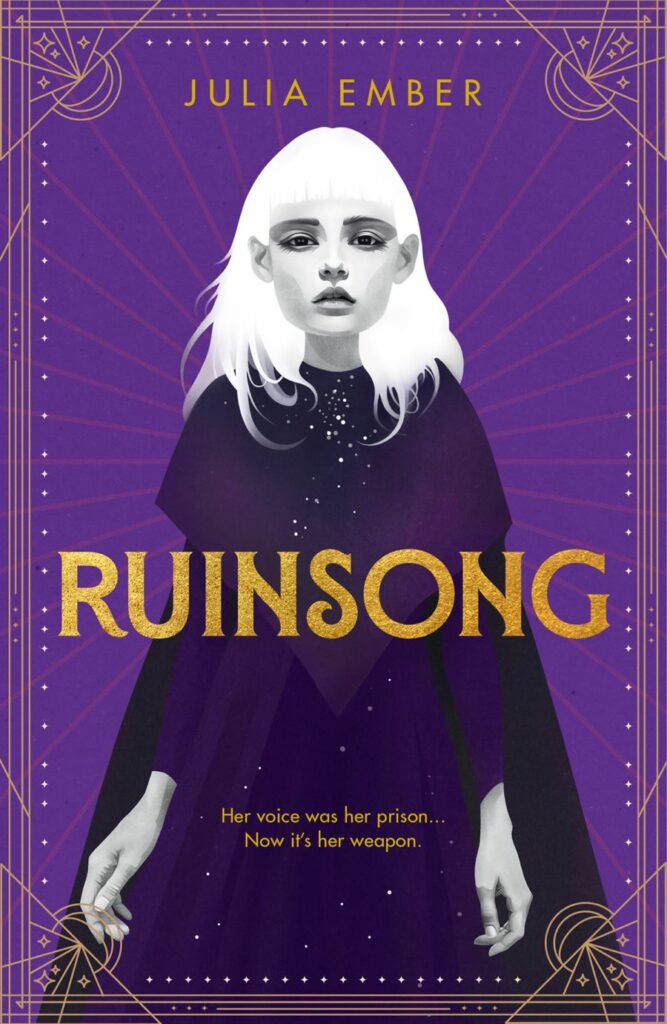 Ruinsong by Julia Ember (24th November)
Her voice was her prison…
Now it's her weapon.
In a world where magic is sung, a powerful mage named Cadence has been forced to torture her country's disgraced nobility at her ruthless queen's bidding.
But when she is reunited with her childhood friend, a noblewoman with ties to the underground rebellion, she must finally make a choice: Take a stand to free their country from oppression, or follow in the queen's footsteps and become a monster herself.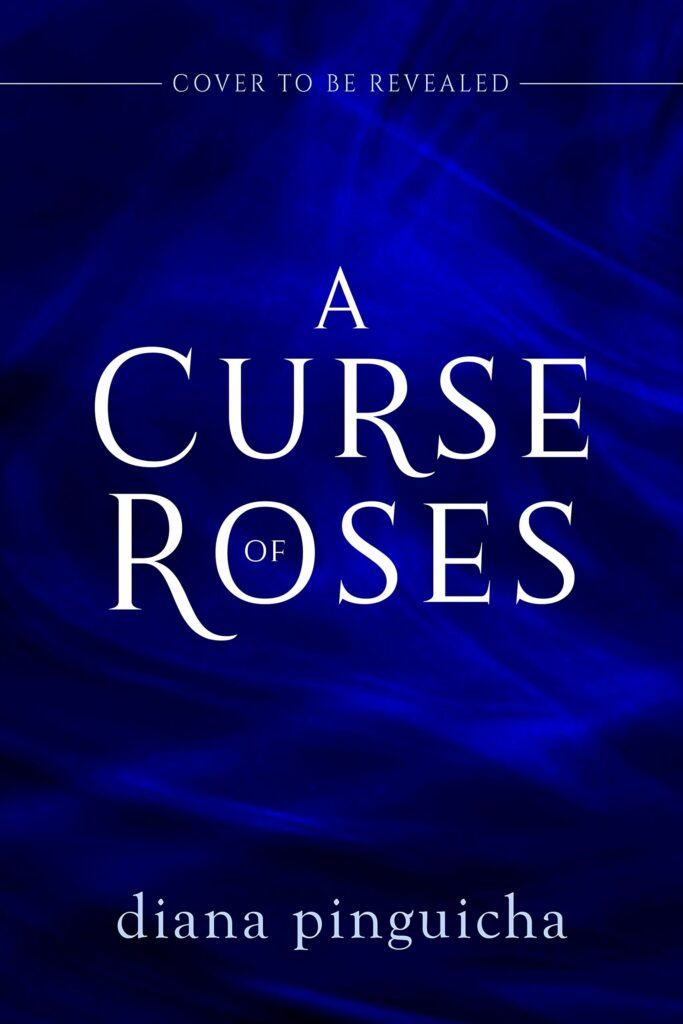 A Curse of Roses by Diana Pinguicha (1st December)
Pitched as an f/f #OwnVoices retelling of the Portuguese miracle of the same name, where the Princess of Aragon enters a bargain with an Enchanted Moura so she can reverse her gift that turns all the food she touches into flowers.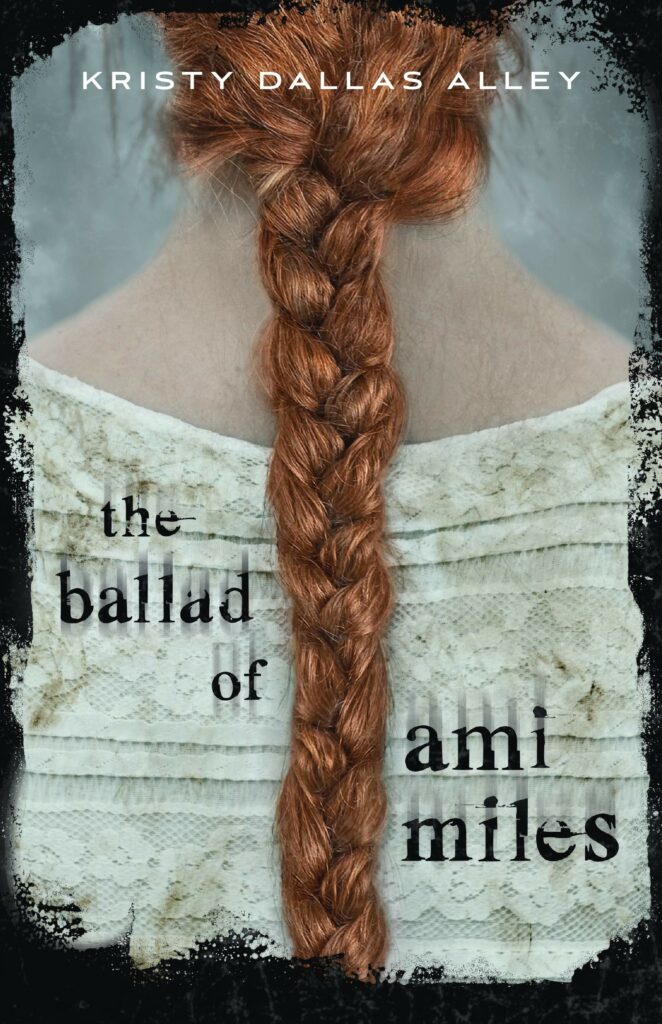 The Ballad of Ami Miles by Kristy Dallas Alley (1st December)
Raised in isolation at Heavenly Shepherd, her family's trailer-dealership-turned-survival compound, Ami Miles knows that she was lucky to be born into a place of safety after the old world ended and the chaos began. But when her grandfather arranges a marriage to a cold-eyed stranger, she realizes that her "destiny" as one of the few females capable of still bearing children isn't something she's ready to face.
With the help of one of her aunts, she flees the only life she's ever known, and sets off on a quest to find her long-lost mother (and hopefully a mate of her own choosing). But as she journeys, Ami discovers many new things about the world… and about herself.