Must read LGBTQIAP+ YA books written by Black authors
Don't have any LGBTQIAP+ books by black authors on your TBR? It's time to change that.
LGBTQIAP+ YA books by Black authors are always an important addition to anyones reading list but if the recent protests in response to police brutality and the murder of George Floyd, an unarmed black man, has had you looking over your LGBTQIAP+ TBR and realising it's lacking Black voices, that's something you need to change.
Thankfully, however, there's a whole host of incredible Black authors who have written equally incredible LGBTQIAP+ YA books and the titles featured in this list are a great place to start.
---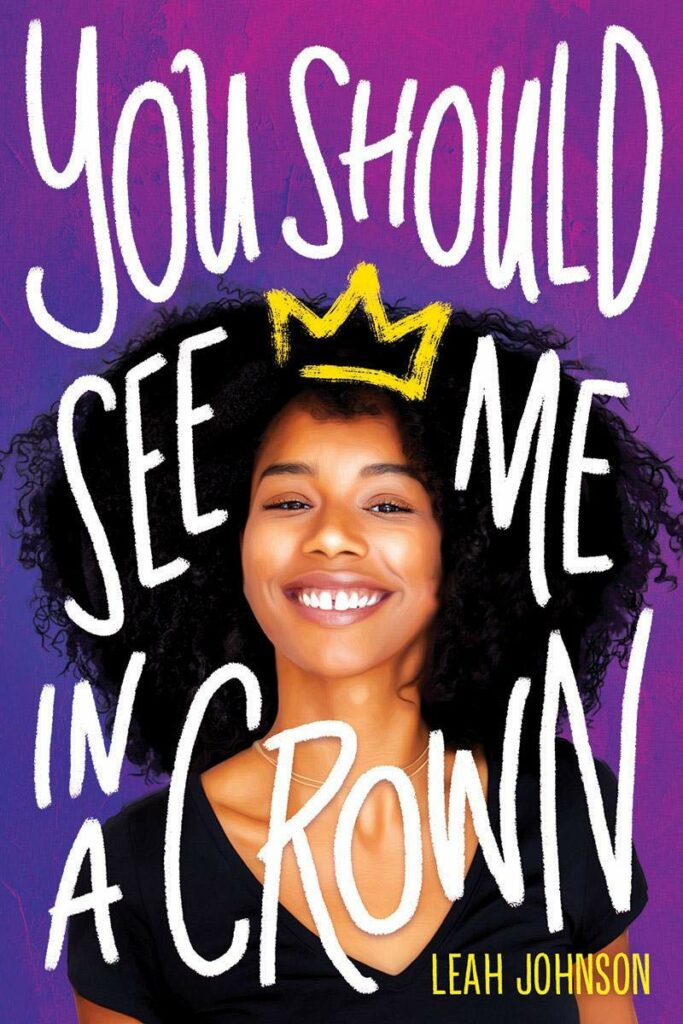 You Should See Me in a Crown by Leah Johnson
Liz Lighty has always believed she's too black, too poor, too awkward to shine in her small, rich, prom-obsessed midwestern town. But it's okay — Liz has a plan that will get her out of Campbell, Indiana, forever: attend the uber-elite Pennington College, play in their world-famous orchestra, and become a doctor.
But when the financial aid she was counting on unexpectedly falls through, Liz's plans come crashing down . . . until she's reminded of her school's scholarship for prom king and queen. There's nothing Liz wants to do less than endure a gauntlet of social media trolls, catty competitors, and humiliating public events, but despite her devastating fear of the spotlight she's willing to do whatever it takes to get to Pennington.
The only thing that makes it halfway bearable is the new girl in school, Mack. She's smart, funny, and just as much of an outsider as Liz. But Mack is also in the running for queen. Will falling for the competition keep Liz from her dreams . . . or make them come true?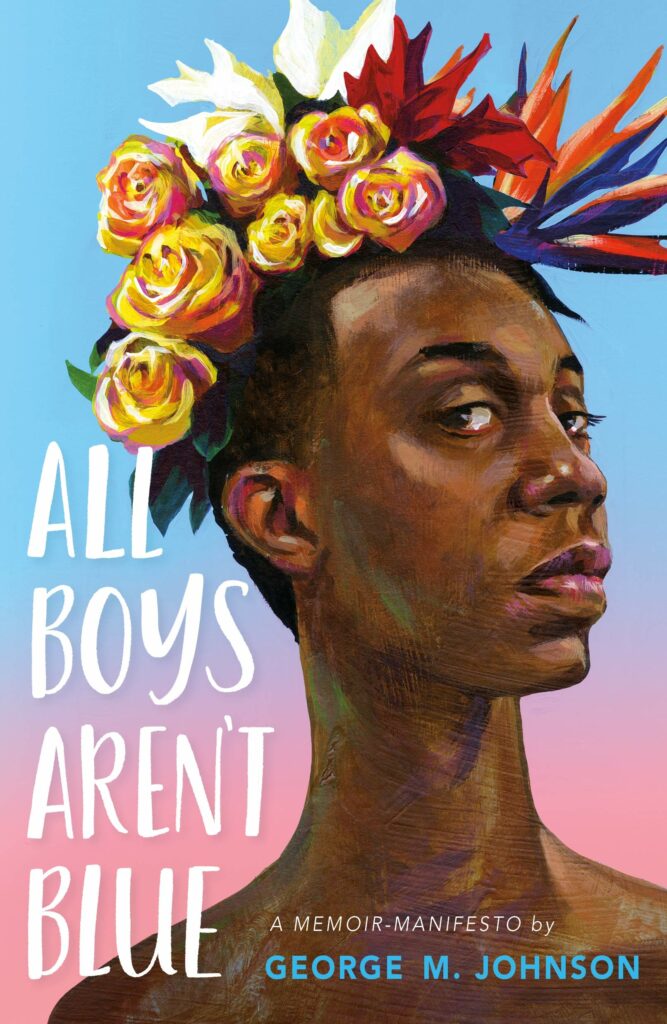 All Boys Aren't Blue by George M. Jonson
In a series of personal essays, prominent journalist and LGBTQIA+ activist George M. Johnson explores his childhood, adolescence, and college years in New Jersey and Virginia. From the memories of getting his teeth kicked out by bullies at age five, to flea marketing with his loving grandmother, to his first sexual relationships, this young-adult memoir weaves together the trials and triumphs faced by Black queer boys.
Both a primer for teens eager to be allies as well as a reassuring testimony for young queer men of color, All Boys Aren't Blue covers topics such as gender identity, toxic masculinity, brotherhood, family, structural marginalization, consent, and Black joy. Johnson's emotionally frank style of writing will appeal directly to young adults.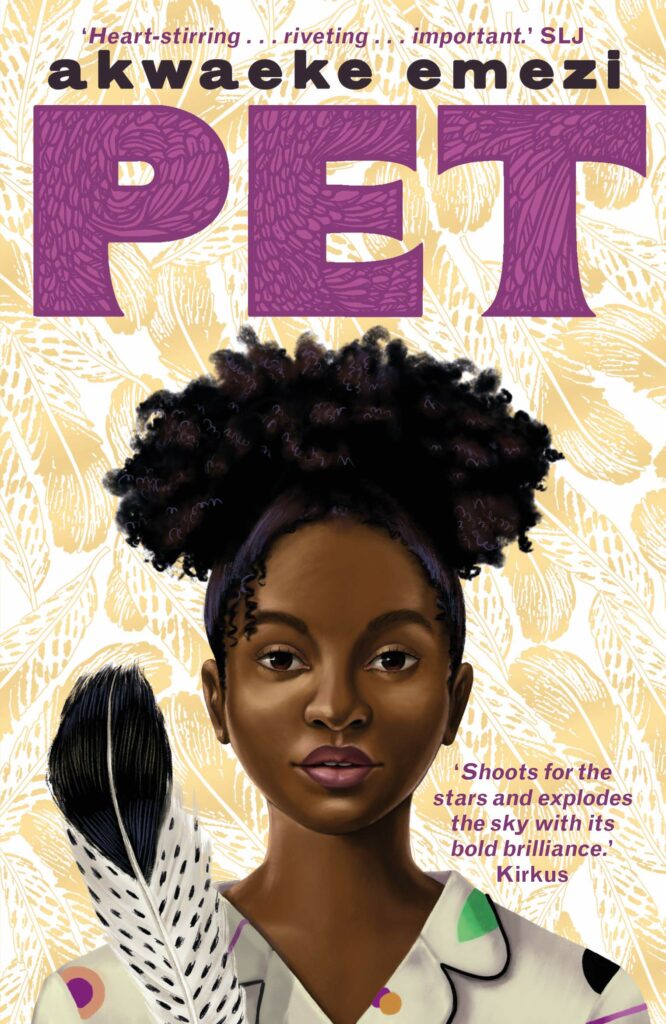 Pet by Akwaeke Emezi
There are no more monsters anymore, or so the children in the city of Lucille are taught. With doting parents and a best friend named Redemption, Jam has grown up with this lesson all her life. But when she meets Pet, a creature made of horns and colours and claws, who emerges from one of her mother's paintings and a drop of Jam's blood, she must reconsider what she's been told. Pet has come to hunt a monster, and the shadow of something grim lurks in Redemption's house. Jam must fight not only to protect her best friend, but also to uncover the truth, and the answer to the question-How do you save the world from monsters if no one will admit they exist?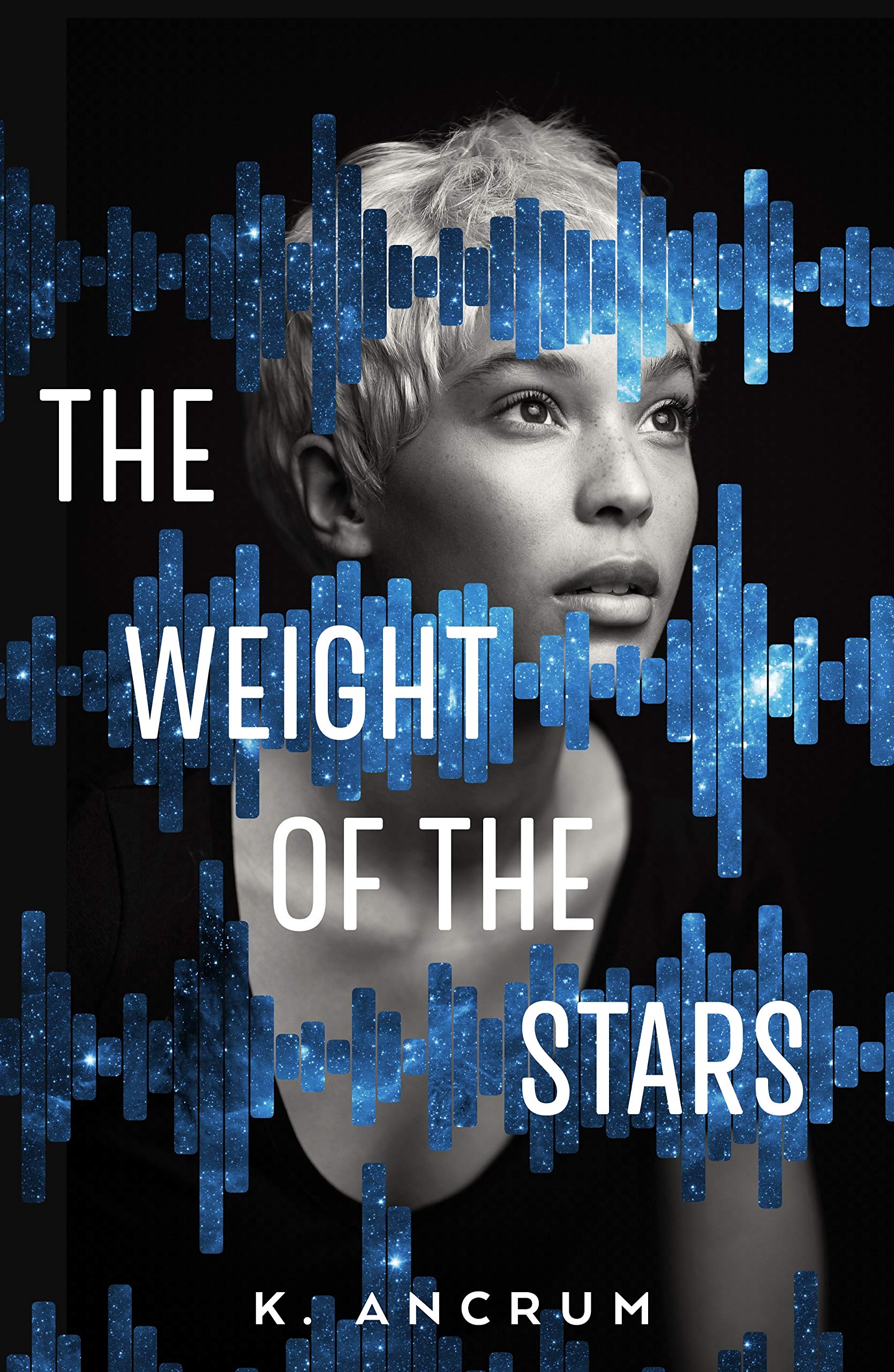 The Weight of the Stars by K. Ancrum
Ryann Bird dreams of traveling across the stars. But a career in space isn't an option for a girl who lives in a trailer park on the wrong side of town. So Ryann becomes her circumstances and settles for acting out and skipping school to hang out with her delinquent friends.
One day she meets Alexandria: a furious loner who spurns Ryann's offer of friendship. After a horrific accident leaves Alexandria with a broken arm, the two misfits are brought together despite themselves—and Ryann learns her secret: Alexandria's mother is an astronaut who volunteered for a one-way trip to the edge of the solar system.
Every night without fail, Alexandria waits to catch radio signals from her mother. And its up to Ryann to lift her onto the roof day after day until the silence between them grows into friendship, and eventually something more . . .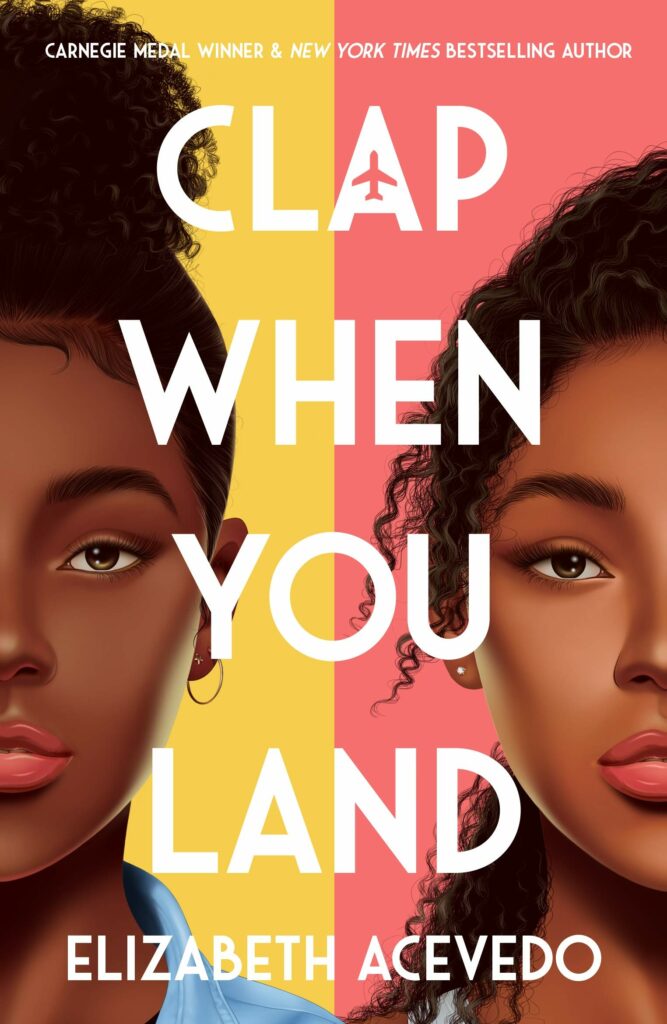 Clap When You Land by Elizabeth Acevedo
Camino Rios lives for the summers when her father visits her in the Dominican Republic. But this time, on the day when his plane is supposed to land, Camino arrives at the airport to see crowds of crying people…
In New York City, Yahaira Rios is called to the principal's office, where her mother is waiting to tell her that her father, her hero, has died in a plane crash.
Separated by distance – and Papi's secrets – the two girls are forced to face a new reality in which their father is dead and their lives are forever altered. And then, when it seems like they've lost everything of their father, they learn of each other.
Papi's death uncovers all the painful truths he kept hidden, and the love he divided across an ocean. And now, Camino and Yahaira are both left to grapple with what this new sister means to them, and what it will now take to keep their dreams alive.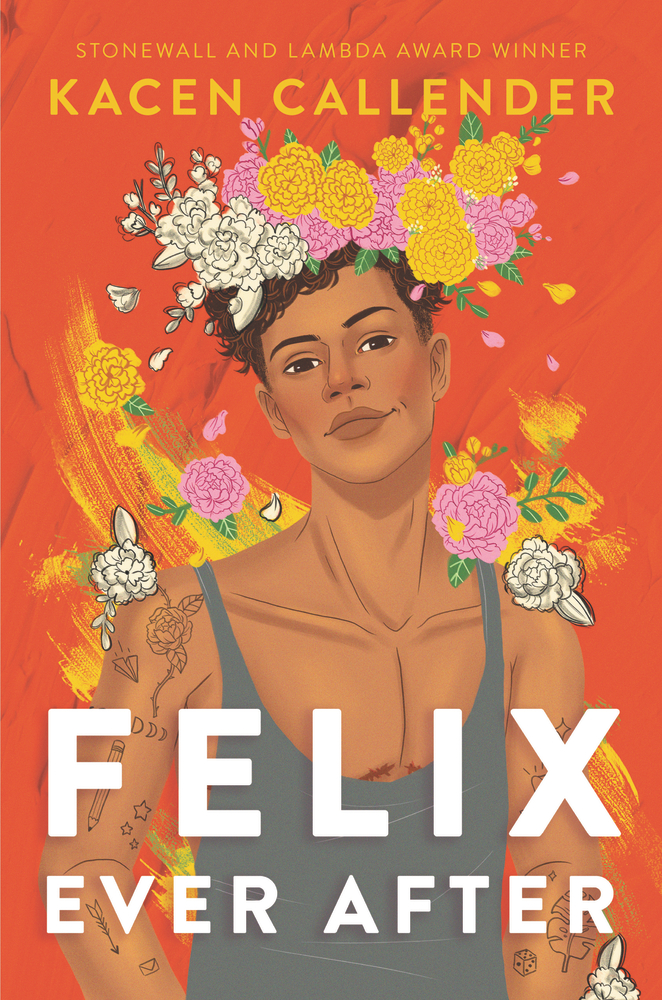 Felix Ever After by Kacen Callender
Felix Love has never been in love—and, yes, he's painfully aware of the irony. He desperately wants to know what it's like and why it seems so easy for everyone but him to find someone. What's worse is that, even though he is proud of his identity, Felix also secretly fears that he's one marginalization too many—Black, queer, and transgender—to ever get his own happily-ever-after.
When an anonymous student begins sending him transphobic messages—after publicly posting Felix's deadname alongside images of him before he transitioned—Felix comes up with a plan for revenge. What he didn't count on: his catfish scenario landing him in a quasi–love triangle….
But as he navigates his complicated feelings, Felix begins a journey of questioning and self-discovery that helps redefine his most important relationship: how he feels about himself.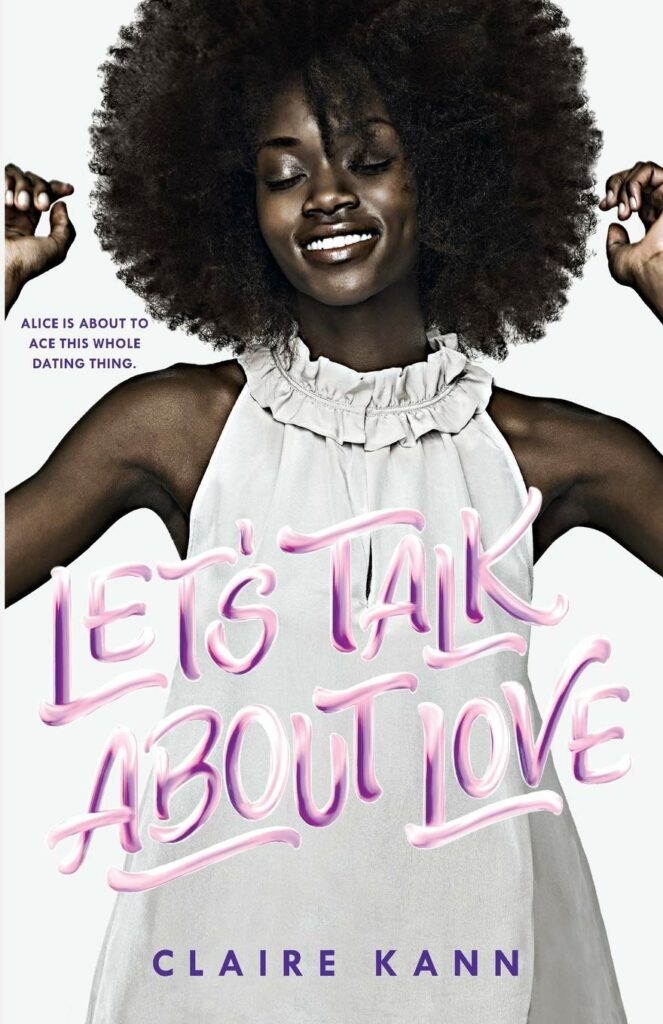 Let's Talk About Love by Claire Kann
Alice had her whole summer planned. Non-stop all-you-can-eat buffets while marathoning her favorite TV shows (best friends totally included) with the smallest dash of adulting–working at the library to pay her share of the rent. The only thing missing from her perfect plan? Her girlfriend (who ended things when Alice confessed she's asexual). Alice is done with dating–no thank you, do not pass go, stick a fork in her, done.
But then Alice meets Takumi and she can't stop thinking about him or the rom com-grade romance feels she did not ask for (uncertainty, butterflies, and swoons, oh my!).
When her blissful summer takes an unexpected turn, and Takumi becomes her knight with a shiny library employee badge (close enough), Alice has to decide if she's willing to risk their friendship for a love that might not be reciprocated—or understood.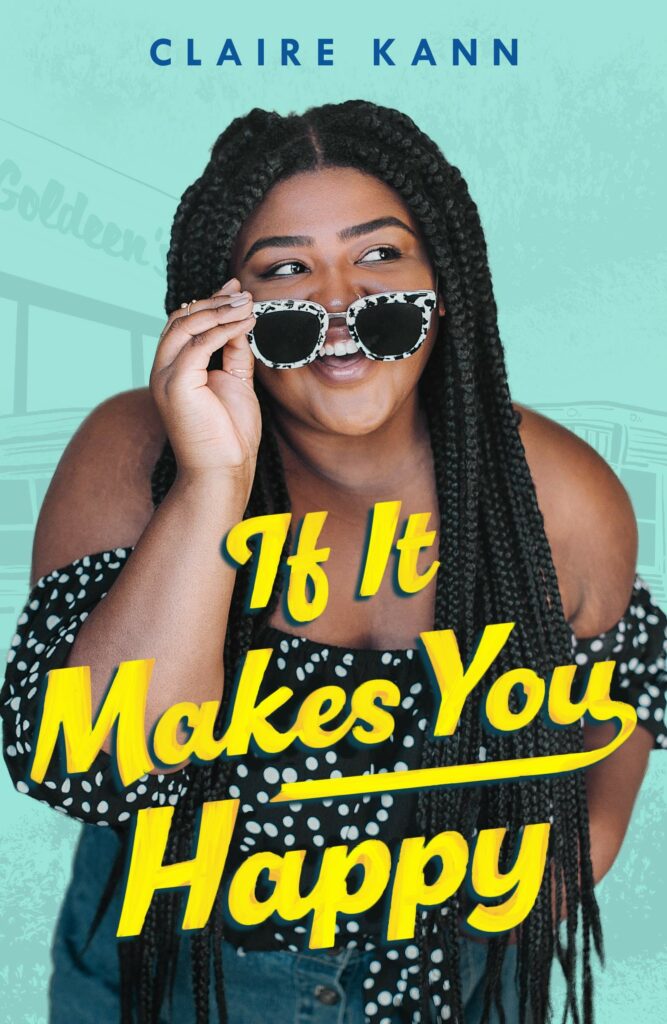 If It Makes You Happy by Claire Kann
High school finally behind her, Winnie is all set to attend college in the fall. But first she's spending her summer days working at her granny's diner and begins spending her midnights with Dallas—the boy she loves to hate and hates that she likes. Winnie lives in Misty Haven, a small town where secrets are impossible to keep—like when Winnie allegedly snaps on Dr. Skinner, which results in everyone feeling compelled to give her weight loss advice for her own good. Because they care that's she's "too fat."
Winnie dreams of someday inheriting the diner—but it'll go away if they can't make money, and fast. Winnie has a solution—win a televised cooking competition and make bank. But Granny doesn't want her to enter—so Winnie has to find a way around her formidable grandmother. Can she come out on top?
Black Enough: Stories of Being Young and Black in America edited by Ibi Zoboi
Black Enough is a star-studded anthology edited by National Book Award finalist Ibi Zoboi that will delve into the closeted thoughts, hidden experiences, and daily struggles of black teens across the country. From a spectrum of backgrounds—urban and rural, wealthy and poor, mixed race, immigrants, and more—Black Enough showcases diversity within diversity.
Whether it's New York Times bestselling author Jason Reynolds writing about #blackboyjoy or Newbery Honor-winning author Renee Watson talking about black girls at camp in Portland, or emerging author Jay Coles's story about two cowboys kissing in the south—Black Enough is an essential collection full of captivating coming-of-age stories about what it's like to be young and black in America.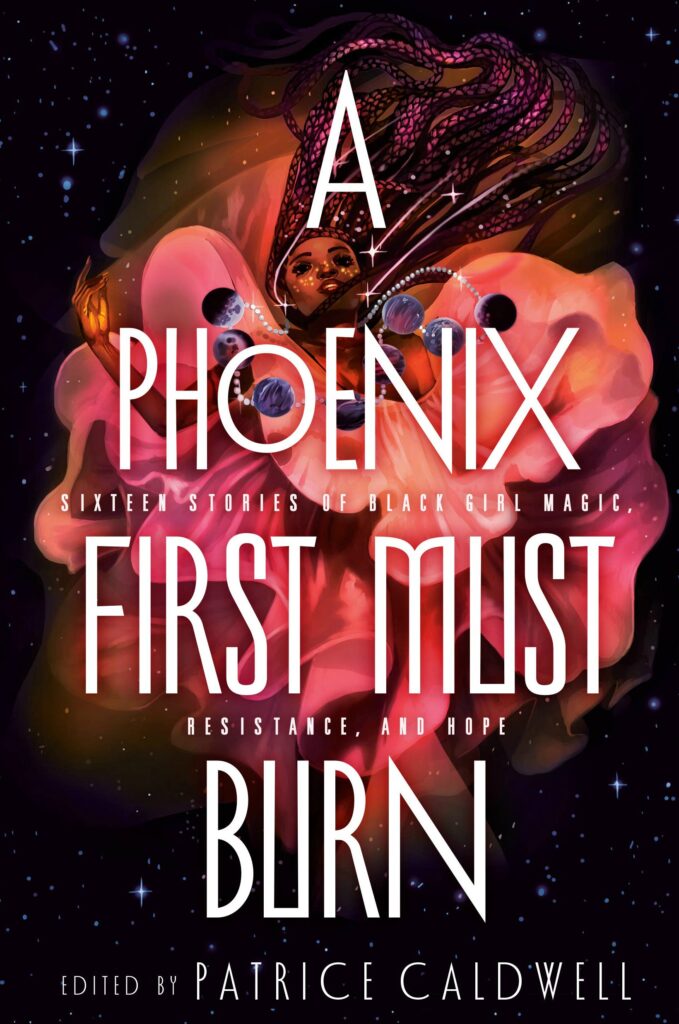 A Phoenix First Must Burn: Sixteen Stories of Black Girl Magic, Resistance, and Hope edited by Patrice Caldwell
Evoking Beyoncé's Lemonade for a teen audience, these authors who are truly Octavia Butler's heirs, have woven worlds to create a stunning narrative that centers Black women and gender nonconforming individuals. A Phoenix First Must Burn will take you on a journey from folktales retold to futuristic societies and everything in between. Filled with stories of love and betrayal, strength and resistance, this collection contains an array of complex and true-to-life characters in which you cannot help but see yourself reflected. Witches and scientists, sisters and lovers, priestesses and rebels: the heroines of A Phoenix First Must Burn shine brightly. You will never forget them.
Authors include Elizabeth Acevedo, Amerie, Dhonielle Clayton, Jalissa Corrie, Somaiya Daud, Charlotte Davis, Alaya Dawn Johnson, Justina Ireland, Danny Lore, L.L. McKinney, Danielle Paige, Rebecca Roanhorse, Karen Strong, Ashley Woodfolk, and Ibi Zoboi.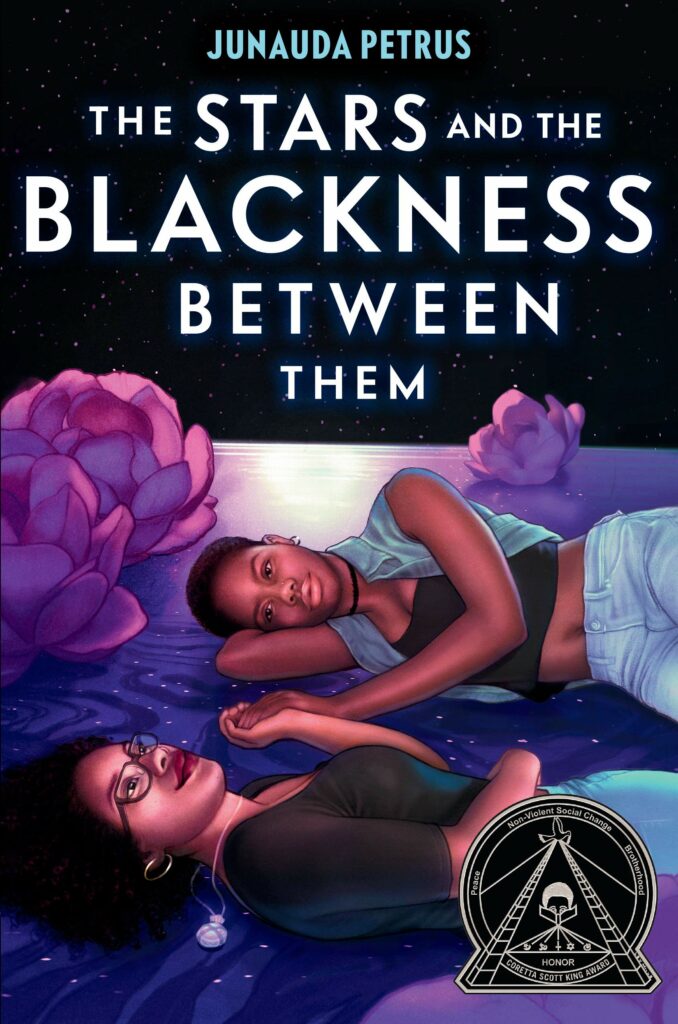 The Stars and the Blackness Between Them by Junauda Petrus
Trinidad. Sixteen-year-old Audre is despondent, having just found out she's going to be sent to live in America with her father because her strictly religious mother caught her with her secret girlfriend, the pastor's daughter. Audre's grandmother Queenie (a former dancer who drives a white convertible Cadillac and who has a few secrets of her own) tries to reassure her granddaughter that she won't lose her roots, not even in some place called Minneapolis. "America have dey spirits too, believe me," she tells Audre.
Minneapolis. Sixteen-year-old Mabel is lying on her bed, staring at the ceiling and trying to figure out why she feels the way she feels–about her ex Terrell, about her girl Jada and that moment they had in the woods, and about the vague feeling of illness that's plagued her all summer. Mabel's reverie is cut short when her father announces that his best friend and his just-arrived-from-Trinidad daughter are coming for dinner.
Mabel quickly falls hard for Audre and is determined to take care of her as she tries to navigate an American high school. But their romance takes a turn when test results reveal exactly why Mabel has been feeling low-key sick all summer and suddenly it's Audre who is caring for Mabel as she faces a deeply uncertain future.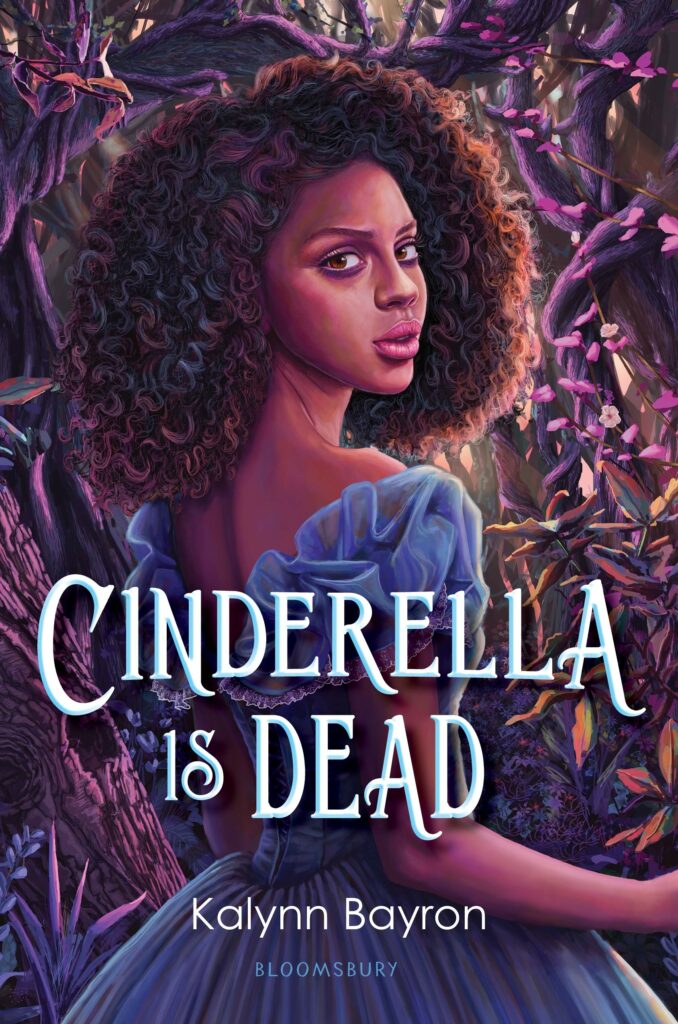 Cinderella is Dead by Kalynn Bayron
It's 200 years after Cinderella found her prince, but the fairy tale is over. Teen girls are now required to appear at the Annual Ball, where the men of the kingdom select wives based on a girl's display of finery. If a suitable match is not found, the girls not chosen are never heard from again.
Sixteen-year-old Sophia would much rather marry Erin, her childhood best friend, than parade in front of suitors. At the ball, Sophia makes the desperate decision to flee, and finds herself hiding in Cinderella's mausoleum. There, she meets Constance, the last known descendant of Cinderella and her step sisters. Together they vow to bring down the king once and for all–and in the process, they learn that there's more to Cinderella's story than they ever knew…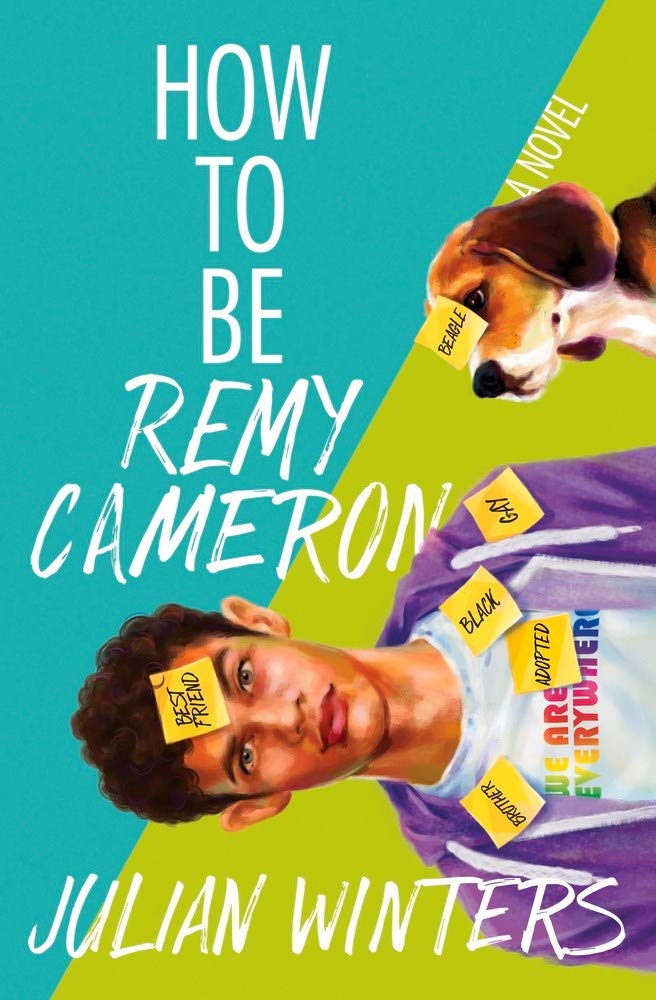 How to Be Remy Cameron by Julian Winters
Everyone on campus knows Remy Cameron. He's the out-and-gay, super-likable guy that people admire for his confidence. The only person who may not know Remy that well is Remy himself. So when he is assigned to write an essay describing himself, he goes on a journey to reconcile the labels that people have attached to him, and get to know the real Remy Cameron.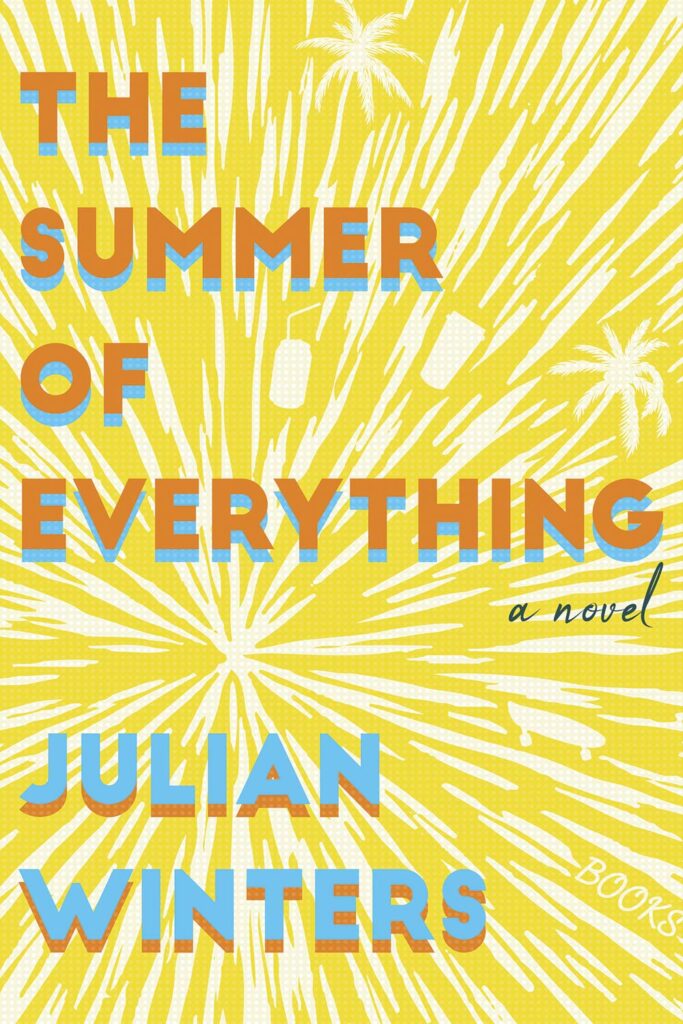 The Summer of Everything by Julian Winters
Comic book geek Wesley Hudson excels at two things: slacking off at his job and pining after his best friend, Nico. Advice from his friends, '90s alt-rock songs, and online dating articles aren't helping much with his secret crush. And his dream job at Once Upon a Page, the local used bookstore, is threatened when a coffeeshop franchise wants to buy the property. To top it off, his annoying brother needs wedding planning advice. When all three problems converge, Wes comes face-to-face with the one thing he's been avoiding—adulthood.
Now, confronted with reality, can Wes balance saving the bookstore and his strained sibling relationship? Can he win the heart of his crush, too?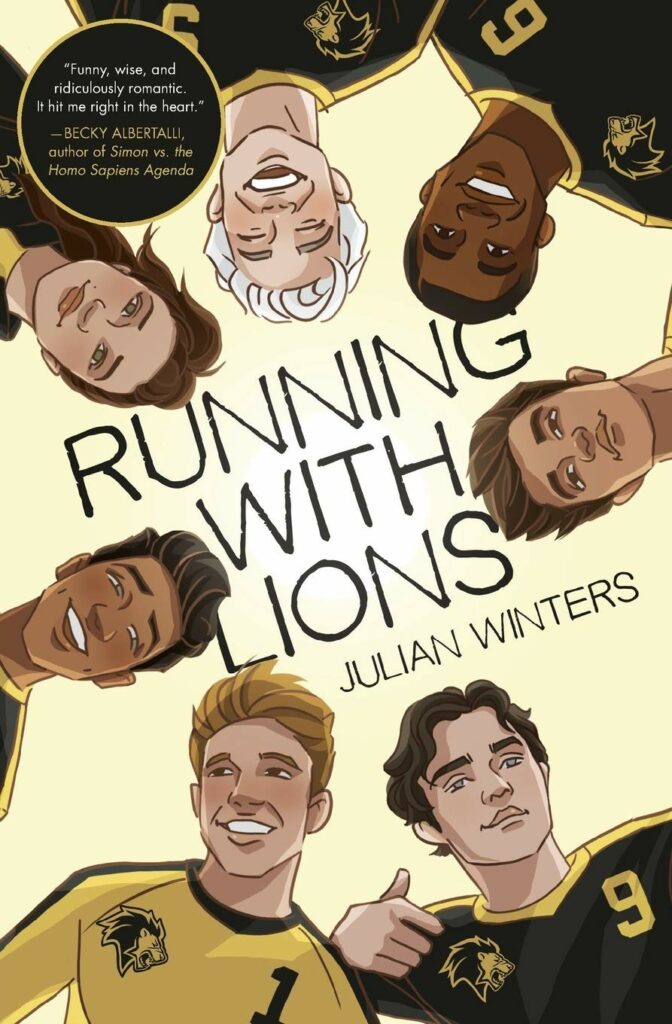 Running With Lions by Julian Winters
Bloomington High School Lions' star goalie, Sebastian Hughes, should be excited about his senior year: His teammates are amazing and he's got a coach who doesn't ask anyone to hide their sexuality. But when his estranged childhood best friend Emir Shah shows up to summer training camp, Sebastian realizes the team's success may end up in the hands of the one guy who hates him. Determined to reconnect with Emir for the sake of the Lions, he sets out to regain Emir's trust. But to Sebastian's surprise, sweaty days on the pitch, wandering the town's streets, and bonding on the weekends sparks more than just friendship between them.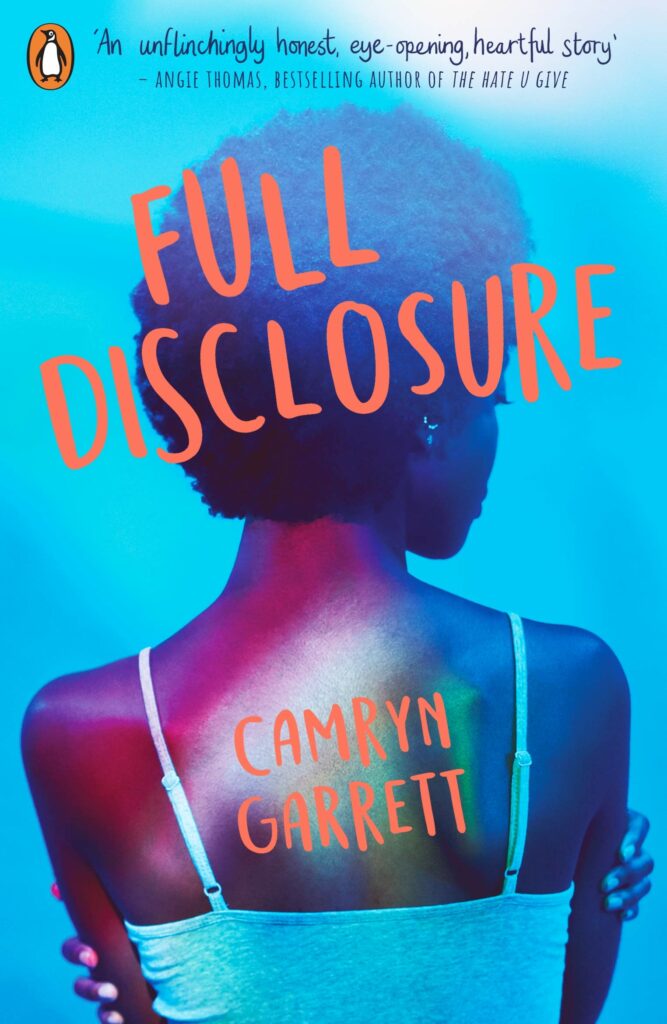 Full Disclosure by Camryn Garrett
Simone Garcia-Hampton is starting over at a new school, and this time things will be different. She's making real friends, making a name for herself as student director of Rent, and making a play for Miles, the guy who makes her melt every time he walks into a room. The last thing she wants is for word to get out that she's HIV-positive, because last time . . . well, last time things got ugly.
Keeping her viral load under control is easy, but keeping her diagnosis under wraps is not so simple. As Simone and Miles start going out for real–shy kisses escalating into much more–she feels an uneasiness that goes beyond butterflies. She knows she has to tell him that she's positive, especially if sex is a possibility, but she's terrified of how he'll react! And then she finds an anonymous note in her locker: I know you have HIV. You have until Thanksgiving to stop hanging out with Miles. Or everyone else will know too.
Simone's first instinct is to protect her secret at all costs, but as she gains a deeper understanding of the prejudice and fear in her community, she begins to wonder if the only way to rise above is to face the haters head-on…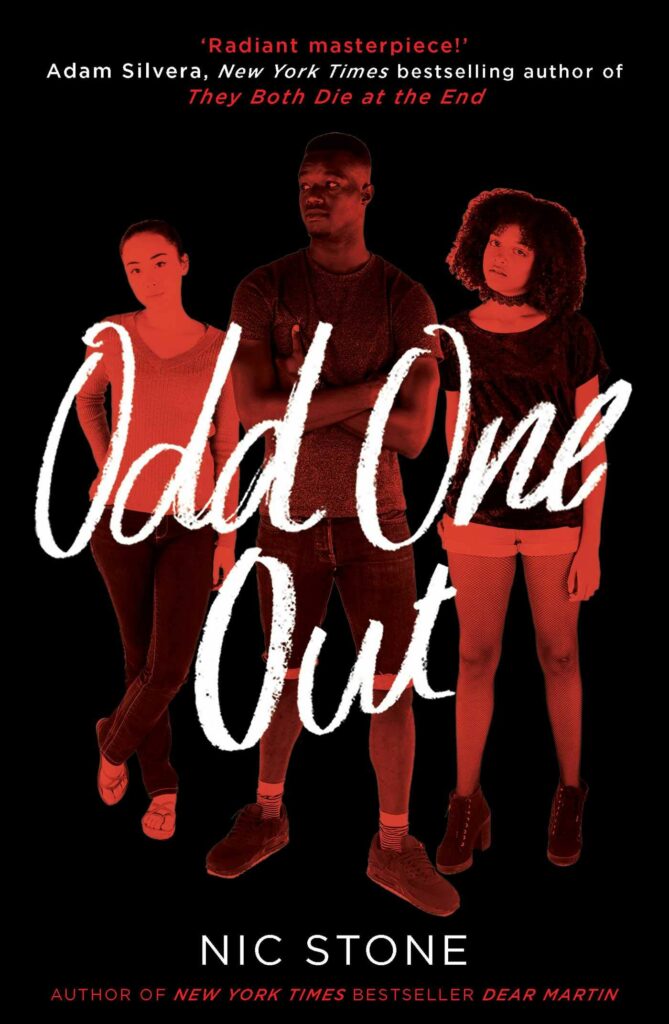 Odd One Out by Nic Stone
Courtney "Coop" Cooper
Dumped. Again. And normally I wouldn't mind. But right now, my best friend and source of solace, Jupiter Sanchez, is ignoring me to text some girl.
Rae Evelyn Chin
I assumed "new girl" would be synonymous with "pariah," but Jupiter and Courtney make me feel like I'm right where I belong. I also want to kiss him. And her. Which is… perplexing.
Jupiter Charity-Sanchez
The only thing worse than losing the girl you love to a boy is losing her to your boy. That means losing him, too. I have to make a move. . . .
One story.
Three sides.
No easy answers.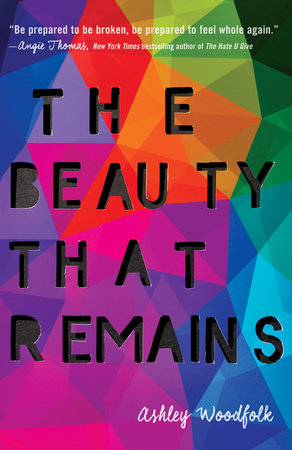 The Beauty That Remains by Ashley Woodfolk
Autumn always knew exactly who she was—a talented artist and a loyal friend. Shay was defined by two things: her bond with her twin sister, Sasha, and her love of music. And Logan always turned to writing love songs when his love life was a little less than perfect.
But when tragedy strikes each of them, somehow music is no longer enough. Now Logan can't stop watching vlogs of his dead ex-boyfriend. Shay is a music blogger struggling to keep it together. And Autumn sends messages that she knows can never be answered.
Despite the odds, one band's music will reunite them and prove that after grief, beauty thrives in the people left behind.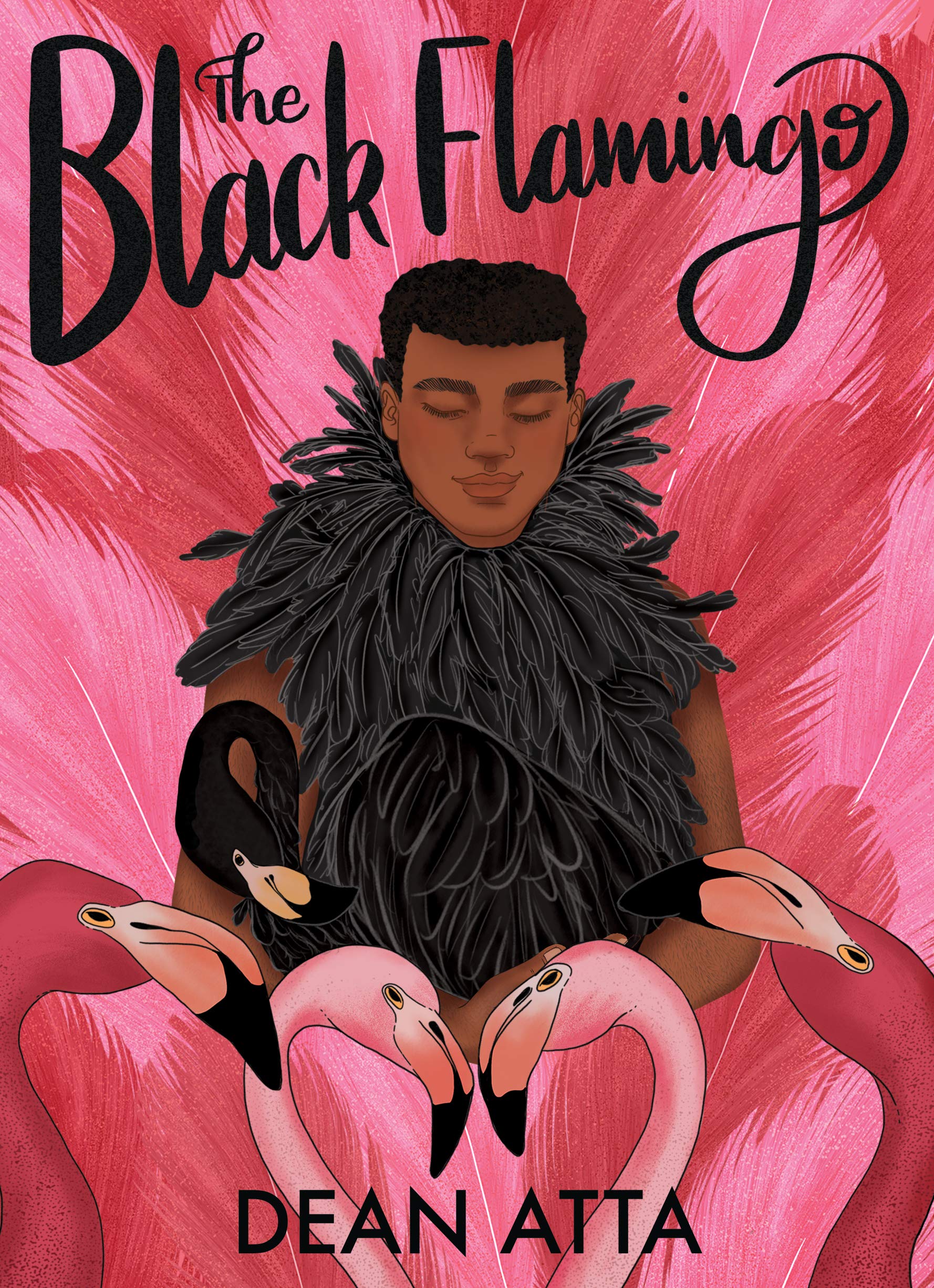 The Black Flamingo by Dean Atta
A boy comes to terms with his identity as a mixed-race gay teen – then at university he finds his wings as a drag artist, The Black Flamingo. A bold story about the power of embracing your uniqueness. Sometimes, we need to take charge, to stand up wearing pink feathers – to show ourselves to the world in bold colour.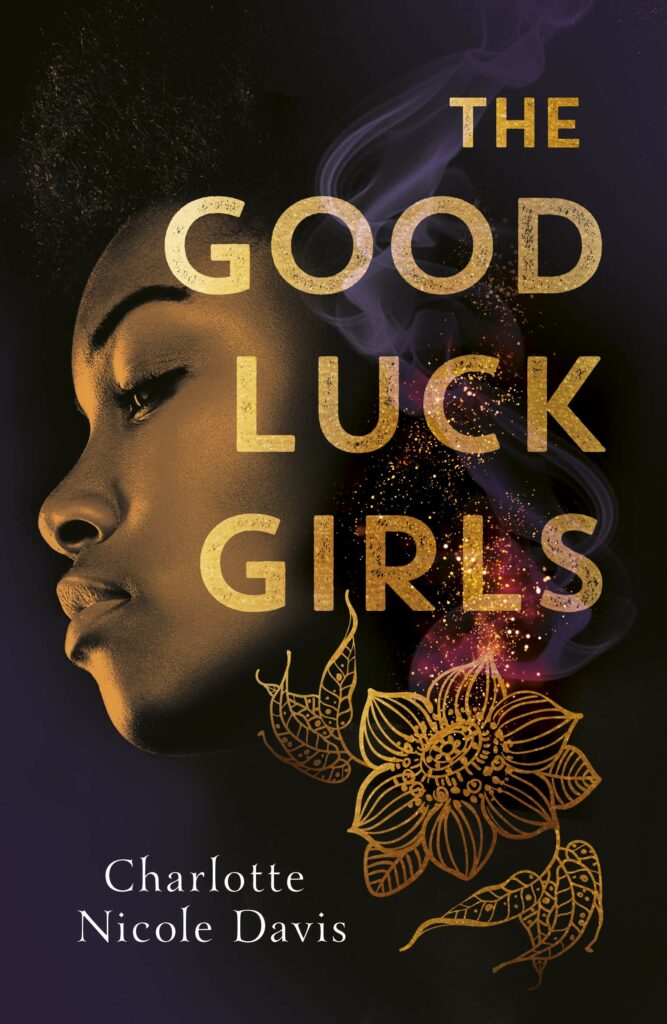 The Good Luck Girls by Charlotte Nicole Davis
The country of Arketta calls them Good Luck Girls–they know their luck is anything but. Sold to a "welcome house" as children and branded with cursed markings. Trapped in a life they would never have chosen.
When Clementine accidentally murders a man, the girls risk a dangerous escape and harrowing journey to find freedom, justice, and revenge in a country that wants them to have none of those things. Pursued by Arketta's most vicious and powerful forces, both human and inhuman, their only hope lies in a bedtime story passed from one Good Luck Girl to another, a story that only the youngest or most desperate would ever believe. It's going to take more than luck for them all to survive.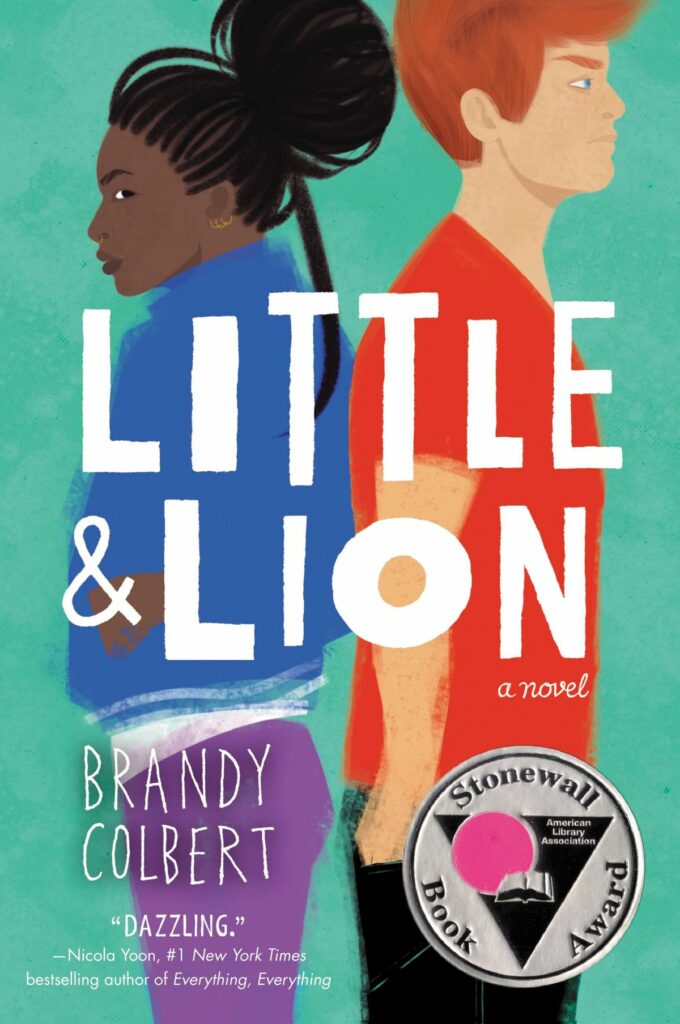 Little & Lion by Brandy Colbert
When Suzette comes home to Los Angeles from her boarding school in New England, she isn't sure if she'll ever want to go back. L.A. is where her friends and family are (along with her crush, Emil). And her stepbrother, Lionel, who has been diagnosed with bipolar disorder, needs her emotional support.
But as she settles into her old life, Suzette finds herself falling for someone new…the same girl her brother is in love with. When Lionel's disorder spirals out of control, Suzette is forced to confront her past mistakes and find a way to help her brother before he hurts himself–or worse.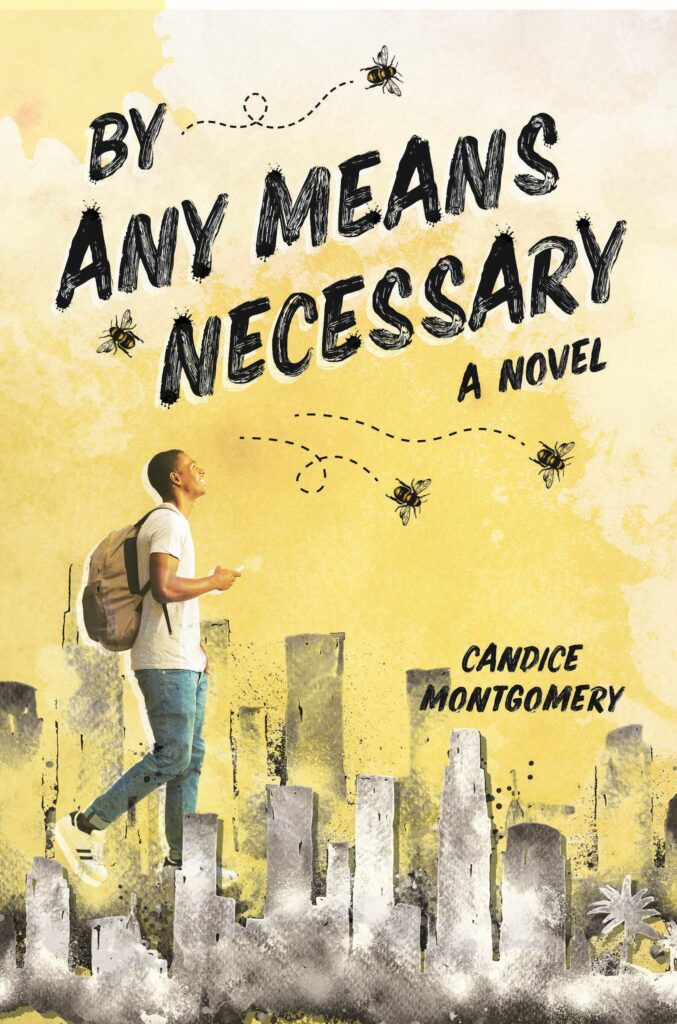 By Any Means Necessary by Candice Montgomery
On the day Torrey officially becomes a college freshman, he gets a call that might force him to drop out before he's even made it through orientation: the bee farm his beloved uncle Miles left him after his tragic death is being foreclosed on.
Torrey would love nothing more than to leave behind the family and neighborhood that's bleeding him dry. But he still feels compelled to care for the project of his uncle's heart. As the farm heads for auction, Torrey precariously balances choosing a major and texting Gabriel—the first boy he ever kissed—with the fight to stop his uncle's legacy from being demolished. But as notice letters pile up and lawyers appear at his dorm, dividing himself between family and future becomes impossible unless he sacrifices a part of himself.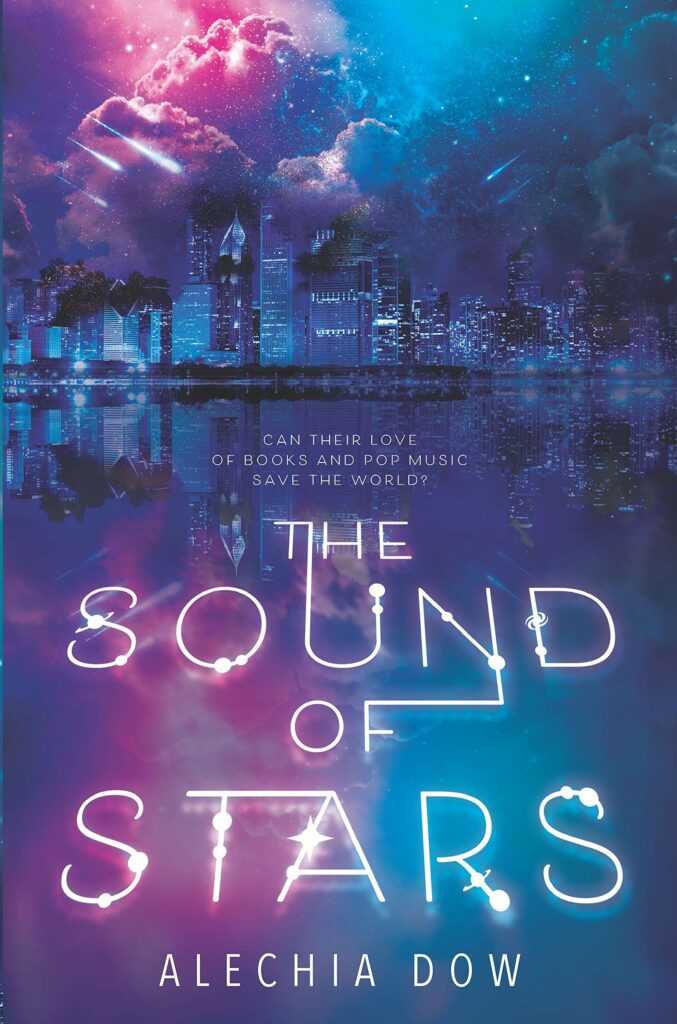 The Sound of Stars by Alechia Dow
Two years ago, a misunderstanding between the leaders of Earth and the invading Ilori resulted in the deaths of one-third of the world's population.
Seventeen-year-old Janelle "Ellie" Baker survives in an Ilori-controlled center in New York City. Deemed dangerously volatile because of their initial reaction to the invasion, humanity's emotional transgressions are now grounds for execution. All art, books and creative expression are illegal, but Ellie breaks the rules by keeping a secret library. When a book goes missing, Ellie is terrified that the Ilori will track it back to her and kill her.
Born in a lab, M0Rr1S (Morris) was raised to be emotionless. When he finds Ellie's illegal library, he's duty-bound to deliver her for execution. The trouble is, he finds himself drawn to human music and in desperate need of more. They're both breaking the rules for love of art—and Ellie inspires the same feelings in him that music does.
Ellie's—and humanity's—fate rests in the hands of an alien she should fear. M0Rr1S has a lot of secrets, but also a potential solution—thousands of miles away. The two embark on a wild and dangerous road trip with a bag of books and their favorite albums, all the while making a story and a song of their own that just might save them both.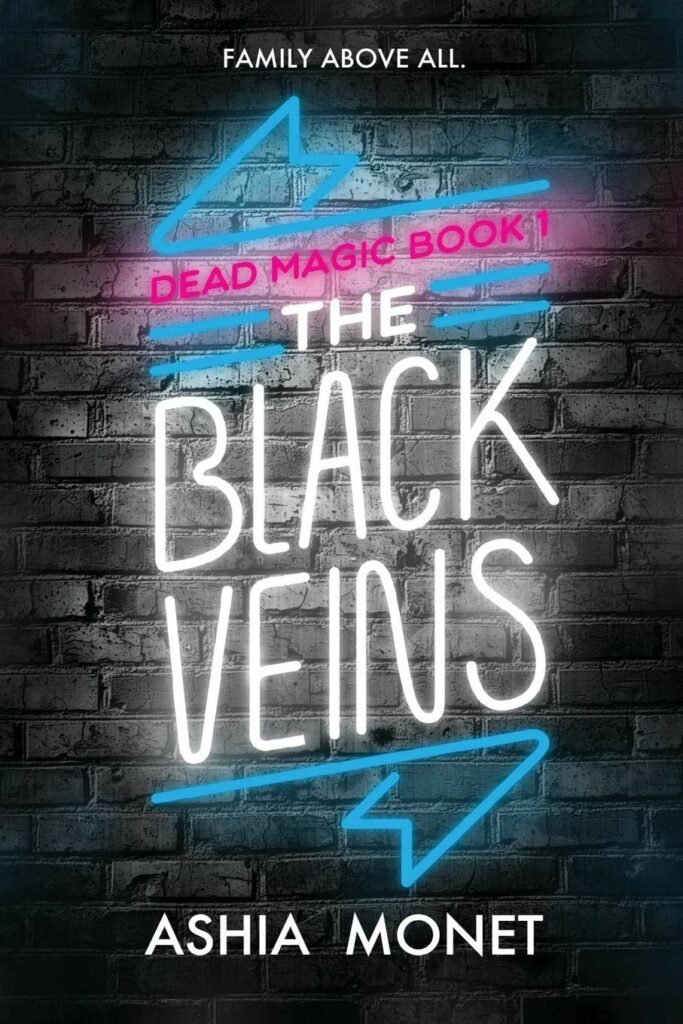 The Black Veins by Ashia Monet
Sixteen-year-old Blythe is one of seven Guardians: magicians powerful enough to cause worldwide panic with a snap of their fingers. But Blythe spends her days pouring latte art at her family's coffee shop, so why should she care about having apocalyptic abilities?
She's given a reason when magician anarchists crash into said coffee shop and kidnap her family.
Heartbroken but determined, Blythe knows she can't save them alone. A war is brewing between two magician governments and tensions are too high. So, she packs up her family's bright yellow Volkswagen, puts on a playlist, and embarks on a road trip across the United States to enlist the help of six strangers whose abilities are unparalleled—the other Guardians.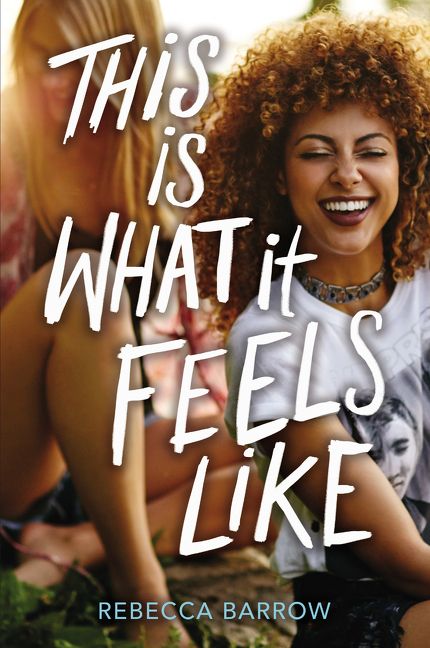 This Is What It Feels Like by Rebecca Barrow
It doesn't matter what the prize for the Sun City Originals contest is this year.
Who cares that's it's fifteen grand? Who cares about a gig opening for one of the greatest bands to ever play this town?
Not Dia, that's for sure. Because Dia knows that without a band, she hasn't got a shot at winning Sun City. Because ever since Hanna's drinking took over her life, Dia and Jules haven't been in it. And ever since Hanna left — well, there hasn't been a band.
It used to be the three of them, Dia, Jules, and Hanna, messing around and making music and planning for the future. But that was then, and this is now — and now means a baby, a failed relationship, a stint in rehab, all kinds of off beats that have interrupted the rhythm of their friendship. No contest can change that. Right?
But like the lyrics of a song you used to play on repeat, there's no forgetting a best friend. And for Dia, Jules, and Hanna, this impossible challenge — to ignore the past, in order to jumpstart the future — will only become possible if they finally make peace with the girls they once were, and the girls they are finally letting themselves be.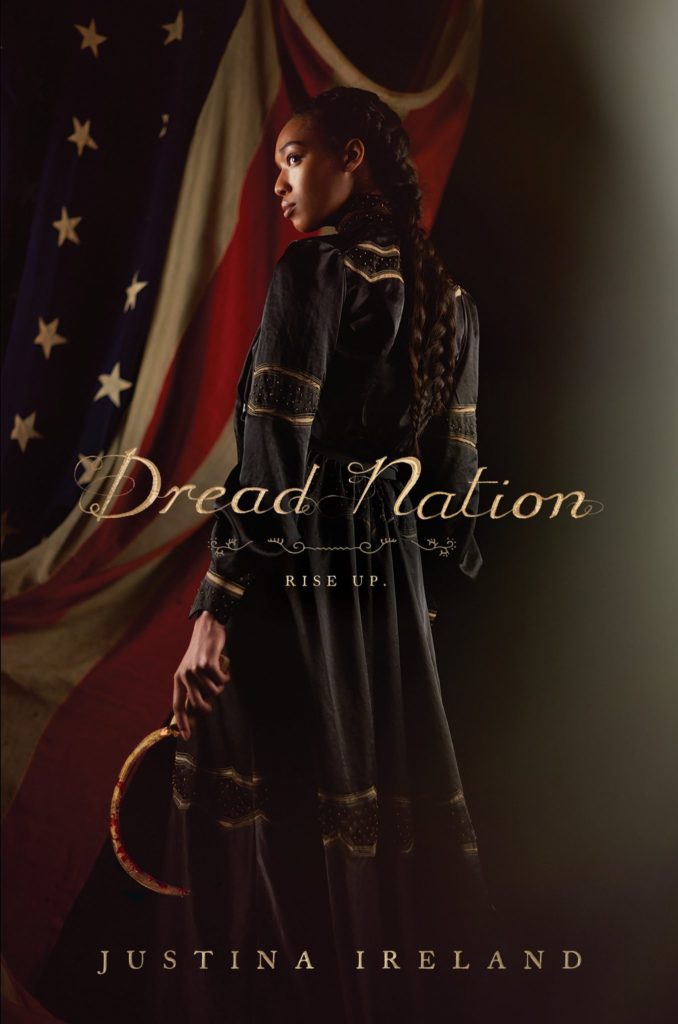 Dread Nation by Justina Ireland
Jane McKeene was born two days before the dead began to walk the battlefields of Gettysburg and Chancellorsville—derailing the War Between the States and changing America forever. In this new nation, safety for all depends on the work of a few, and laws like the Native and Negro Reeducation Act require certain children attend combat schools to learn to put down the dead. But there are also opportunities—and Jane is studying to become an Attendant, trained in both weaponry and etiquette to protect the well-to-do. It's a chance for a better life for Negro girls like Jane. After all, not even being the daughter of a wealthy white Southern woman could save her from society's expectations.
But that's not a life Jane wants. Almost finished with her education at Miss Preston's School of Combat in Baltimore, Jane is set on returning to her Kentucky home and doesn't pay much mind to the politics of the eastern cities, with their talk of returning America to the glory of its days before the dead rose. But when families around Baltimore County begin to go missing, Jane is caught in the middle of a conspiracy, one that finds her in a desperate fight for her life against some powerful enemies. And the restless dead, it would seem, are the least of her problems.
Help us donate 500 YA books written by black authors. We've launched the #BlackAuthorsMatter book drive. Get involved here.
If you're looking for ways to help beyond reading, check out this fantastic resource for places to donate, petitions to sign and further advice: https://blacklivesmatters.carrd.co/#