20 July 2021 YA book releases to read this summer
Bring on the summer reads
From music festivals and cursed princesses to k-pop stars and blood thirsty princes, their's truly a story for everyone amongst these fabulous July YA releases.
---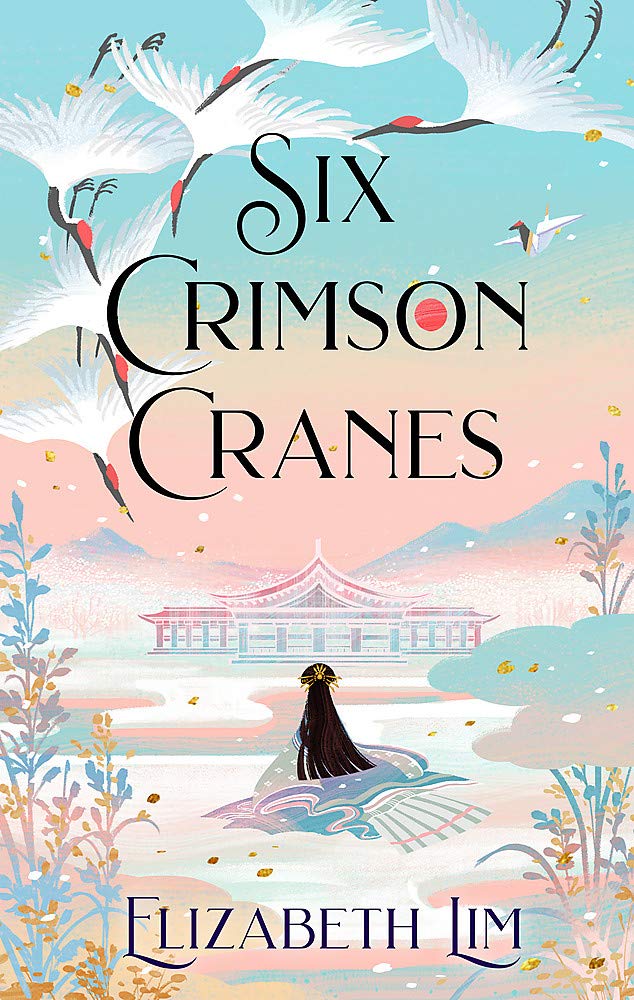 Six Crimson Cranes by Elizabeth Lim (6th July)
Shiori, the only princess of Kiata, has a secret. Forbidden magic runs through her veins. Normally she conceals it well, but on the morning of her betrothal ceremony, Shiori loses control. At first, her mistake seems like a stroke of luck, forestalling the wedding she never wanted, but it also catches the attention of Raikama, her stepmother.
Raikama has dark magic of her own, and she banishes the young princess, turning her brothers into cranes, and warning Shiori that she must speak of it to no one: for with every word that escapes her lips, one of her brothers will die.
Penniless, voiceless, and alone, Shiori searches for her brothers, and, on her journey, uncovers a conspiracy to overtake the throne—a conspiracy more twisted and deceitful, more cunning and complex, than even Raikama's betrayal. Only Shiori can set the kingdom to rights, but to do so she must place her trust in the very boy she fought so hard not to marry. And she must embrace the magic she's been taught all her life to contain—no matter what it costs her.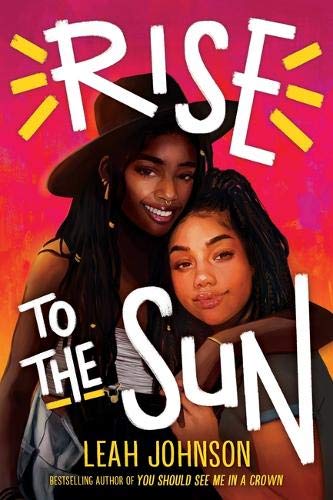 Rise to the Sun by Leah Johnson (6th July)
Olivia is an expert at falling in love . . . and at being dumped. But after the fallout from her last breakup has left her an outcast at school and at home, she's determined to turn over a new leaf. A crush-free weekend at Farmland Music and Arts Festival with her best friend is just what she needs to get her mind off the senior year that awaits her.
Toni is one week away from starting college, and it's the last place she wants to be. Unsure about who she wants to become and still reeling in the wake of the loss of her musician-turned-roadie father, she's heading back to the music festival that changed his life in hopes that following in his footsteps will help her find her own way forward.
When the two arrive at Farmland, the last thing they expect is to realize that they'll need to join forces in order to get what they're searching for out of the weekend. As they work together, the festival becomes so much more complicated than they bargained for, and Olivia and Toni will find that they need each other, and music, more than they ever could have imagined.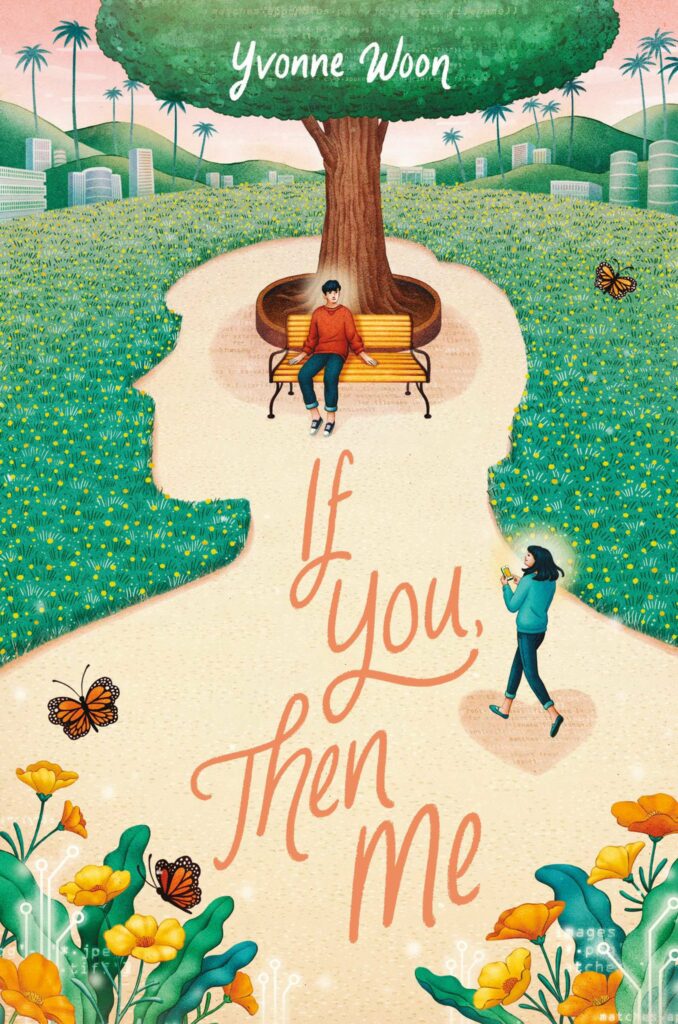 If You, Then Me by Yvonne Woon (6th July)
Xia is stuck in a lonely, boring loop. Her only escapes are Wiser, an artificial intelligence app she designed to answer questions like her future self, and a mysterious online crush she knows only as ObjectPermanence.
And then one day Xia enrolls at the Foundry, an app incubator for tech prodigies in Silicon Valley.
Suddenly, anything is possible. Flirting with Mast, a classmate also working on AI, leads to a date. Speaking up generates a vindictive nemesis intent on publicly humiliating her. And running into Mitzy Erst, Foundry alumna and Xia's idol, could give Xia all the answers.
And then Xia receives a shocking message from ObjectPermanence: He is at the Foundry, too. Xia is torn between Mast and ObjectPermanence—just as Mitzy pushes her towards a shiny new future. Xia doesn't have to ask Wiser to know: The right choice could transform her into the future self of her dreams, but the wrong one could destroy her.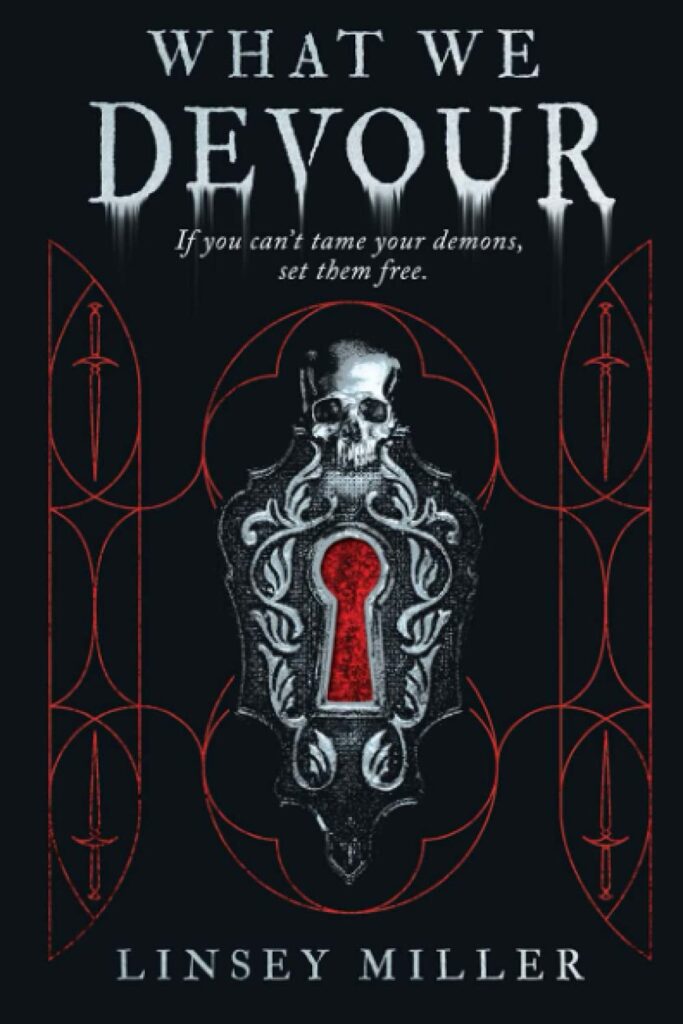 What We Devour by Linsey Miller (6th July)
Lorena Adler has a secret—she holds the power of the banished gods, the Noble and the Vile, inside her. She has spent her entire life hiding from the world and her past. She's content to spend her days as an undertaker in a small town, marry her best friend, Julian, and live an unfulfilling life so long as no one uncovers her true nature.
But when the notoriously bloodthirsty and equally Vile crown prince comes to arrest Julian's father, he immediately recognizes Lorena for what she is. So she makes a deal—a fair trial for her betrothed's father in exchange for her service to the crown.
The prince is desperate for her help. He's spent years trying to repair the weakening Door that holds back the Vile…and he's losing the battle. As Lorena learns more about the Door and the horrifying price it takes to keep it closed, she'll have to embrace both parts of herself to survive.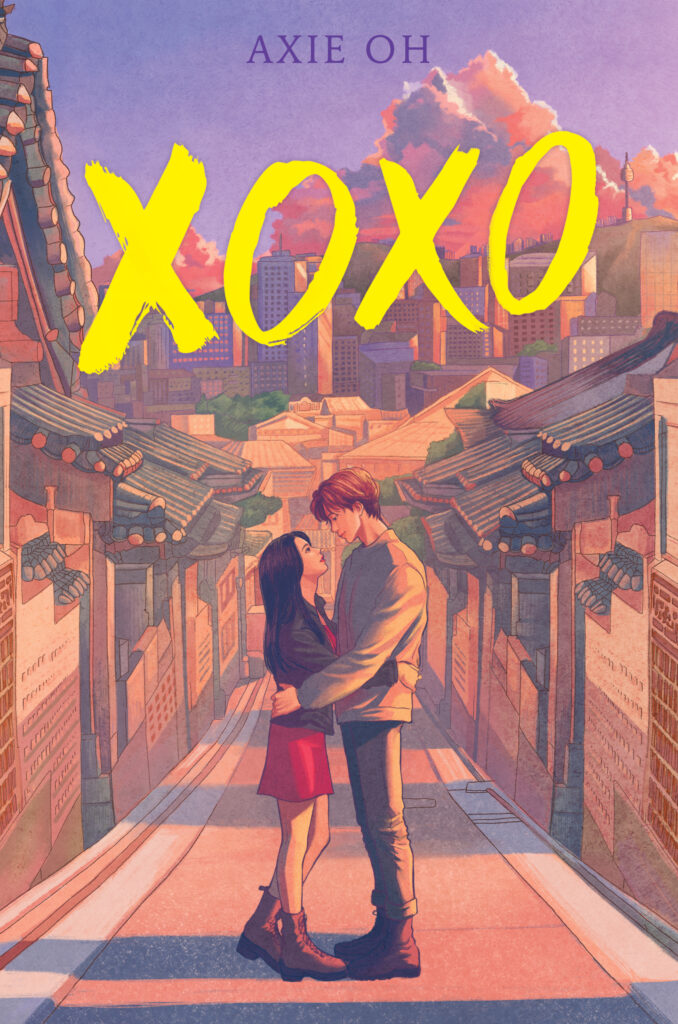 XOXO by Axie Oh (13th July)
Cello prodigy Jenny has one goal: to get into a prestigious music conservatory. When she meets mysterious, handsome Jaewoo in her uncle's Los Angeles karaoke bar, it's clear he's the kind of boy who would uproot her careful plans. But in a moment of spontaneity, she allows him to pull her out of her comfort zone for one unforgettable night of adventure…before he disappears without a word.
Three months later, when Jenny and her mother arrive in South Korea to take care of her ailing grandmother, she's shocked to discover that Jaewoo is a student at the same elite arts academy where she's enrolled for the semester. And he's not just any student. He's a member of one of the biggest K-pop bands in the world—and he's strictly forbidden from dating.
When a relationship means throwing Jenny's life off the path she's spent years mapping out, she'll have to decide once and for all just how much she's willing to risk for love.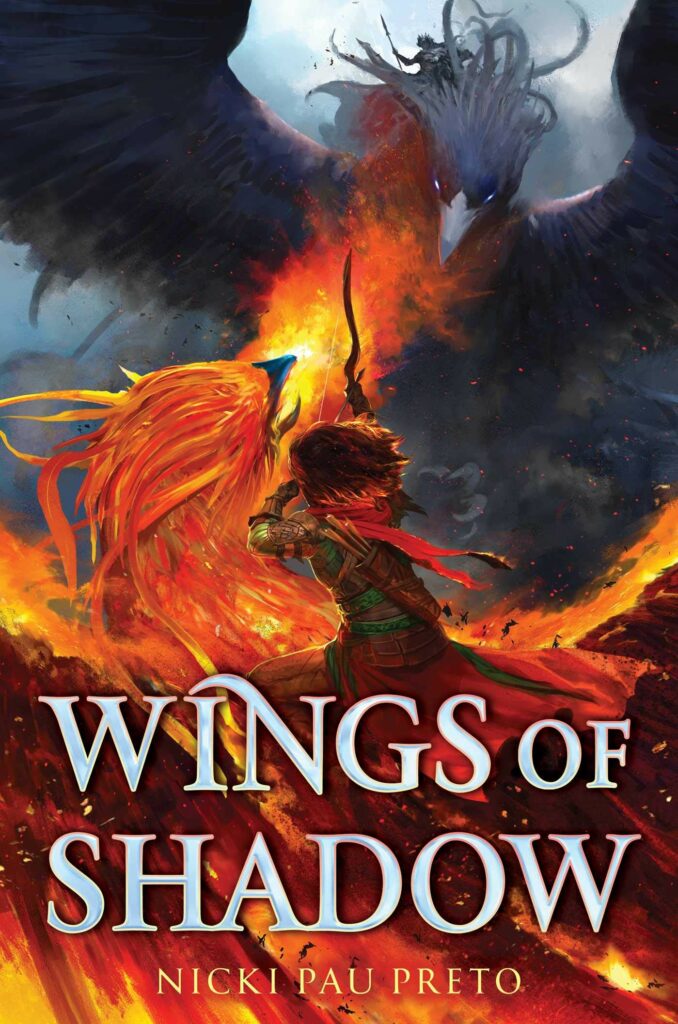 Wings of Shadow by Nicki Pau Preto (13th July)
I had a sister, once…
Veronyka is no longer an orphaned stable boy or a nameless Phoenix Rider apprentice: she is the daughter of Pheronia Ashfire, the last queen of the Golden Empire…and the niece of Avalkyra Ashfire, the resurrected rebel queen who tore the empire apart.
We shone brightly, burned fiercely.
Now that the secret is out, everyone at the Eyrie treats Veronyka differently, and with Tristan still a hostage of the scheming Lord Rolan—and Sev with him as a spy—Veronyka feels very much alone. Except for her beloved phoenix, Xephyra, of course, and her new friend, Kade, who has his own reasons for wanting to save Tristan.
Was it always going to come down to this? Sister against sister? Darkness against light?
Veronyka is determined to do whatever it takes to get Tristan back, even if that means revealing her identity to the world and inheriting a throne she's not sure she wants. But when she discovers that Avalkyra has bonded with a strix—a legendary creature of darkness that feeds off the life force of others—Veronyka realizes she has more to deal with than an encroaching war with the empire. Val is willing to destroy everything to get her revenge on a world that rejected her, and if Veronyka wants to bring peace to the empire and Pyra alike, she must face down her sister once and for all.
The world began with Ashfire queens…perhaps they will also be its destruction.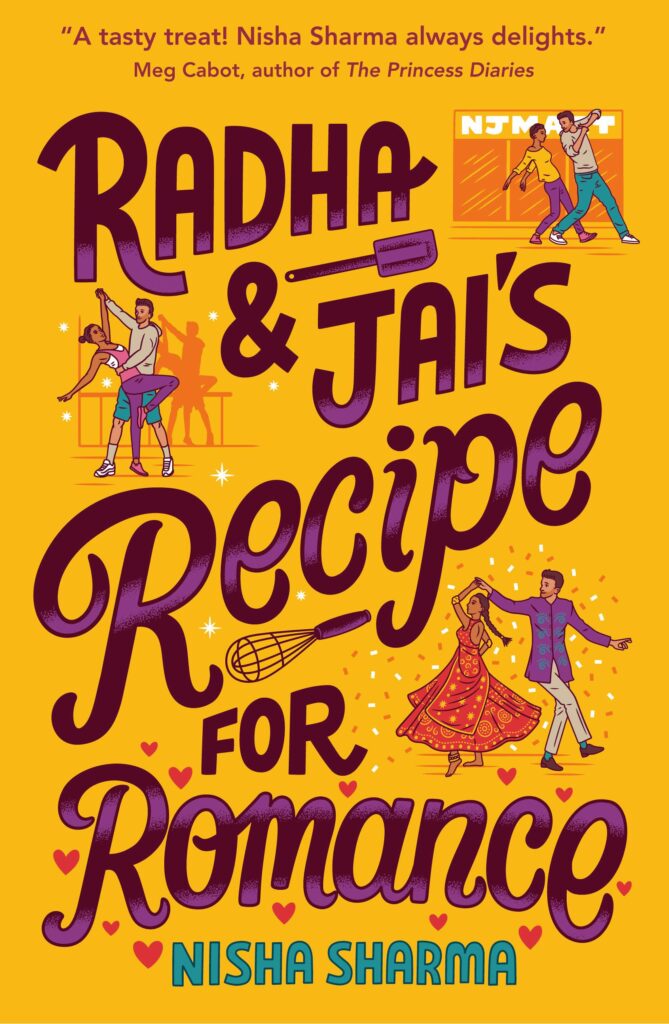 Radha and Jai's Recipe for Romance by Nisha Sharma (13th July)
Radha is on the verge of becoming one of the greatest Kathak dancers in the world . . . until a family betrayal costs her the biggest competition of her life. Now, she has left her Chicago home behind to follow her stage mom to New Jersey. At the Princeton Academy of the Arts, Radha is determined to leave performing in her past, and reinvent herself from scratch.
Jai is captain of the Bollywood Beats dance team, ranked first in his class, and an overachiever with no college plans. Tight family funds means medical school is a pipe dream, which is why he wants to make the most out of high school. When Radha enters his life, he realizes she's the exact ingredient he needs for a show-stopping senior year.
With careful choreography, both Radha and Jai will need to face their fears (and their families) if they want a taste of a happily ever after.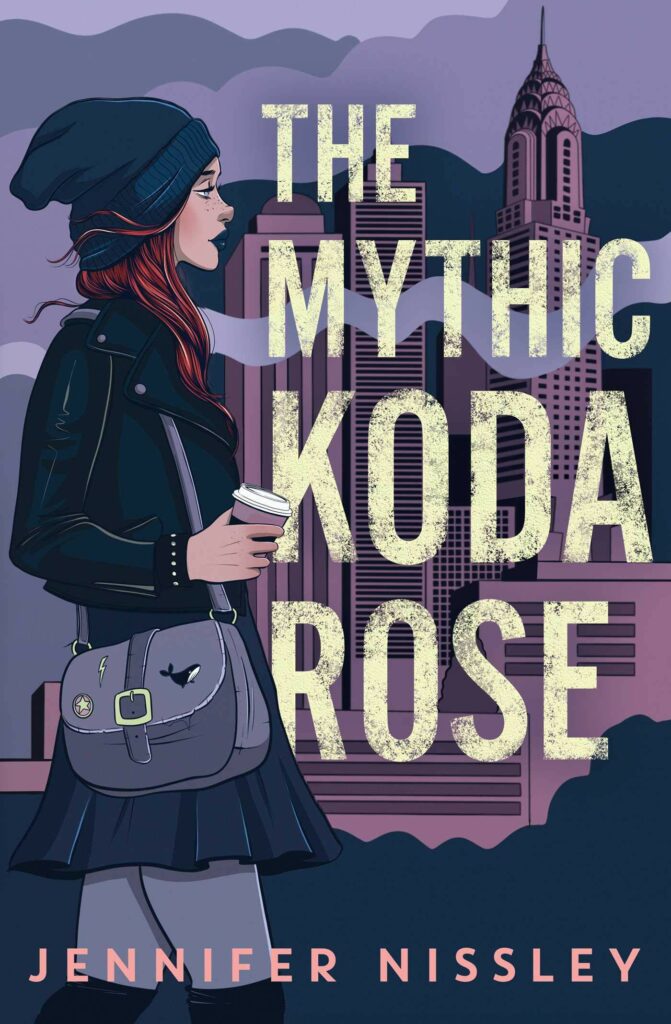 The Mythic Koda Rose by Jennifer Nissley (13th July)
Everything Koda Rose knows about her father she's learned from other people. Moving to New York City with her mom won't change that, even if New York was Mack Grady's city—where he became famous, where he wrote his music, and also where he died.
Koda has more important things on her mind. Like how she's in love with her best friend, Lindsay, and doesn't have the courage to tell her. Agonizing over how to confess her feelings leads Koda to explore Mack's enigmatic history in search of answers. She tracks down her dad's band mate and ex-girlfriend, Sadie Pasquale, and finds herself becoming rapidly obsessed with the mercurial musician.
As Koda and Sadie's complicated bond deepens, they are both forced to grapple with the black hole Mack left behind, or get sucked in themselves.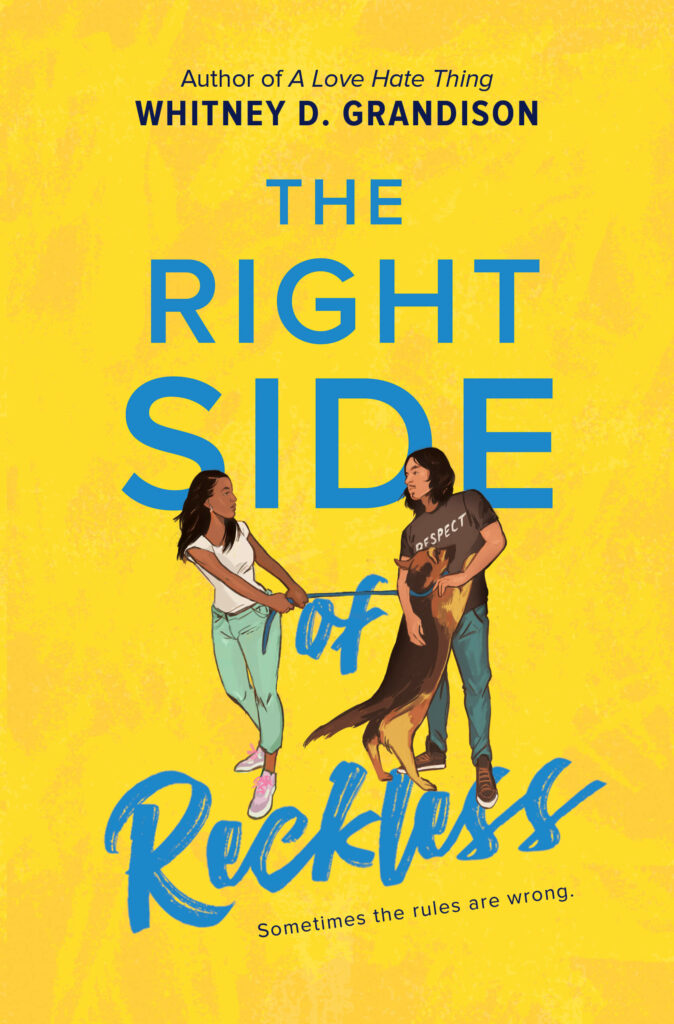 The Right Side of Reckless by Whitney D. Grandison (13th July)
They were supposed to ignore each other and respect that fine line between them…
Guillermo Lozano is getting a fresh start. New town, new school, and no more reckless behavior. He's done his time, and now he needs to right his wrongs. But when his work at the local community center throws him into the path of the one girl who is off-limits, friendship sparks…and maybe more.
Regan London needs a fresh perspective. The pressure to stay in her "perfect" relationship and be the good girl all the time has worn her down. But when the walls start to cave in and she finds unexpected understanding from the boy her parents warned about, she can't ignore her feelings anymore.
The disapproval is instant. Being together might just get Guillermo sent away. But when it comes to the heart, sometimes you have to break the rules and be a little bit reckless…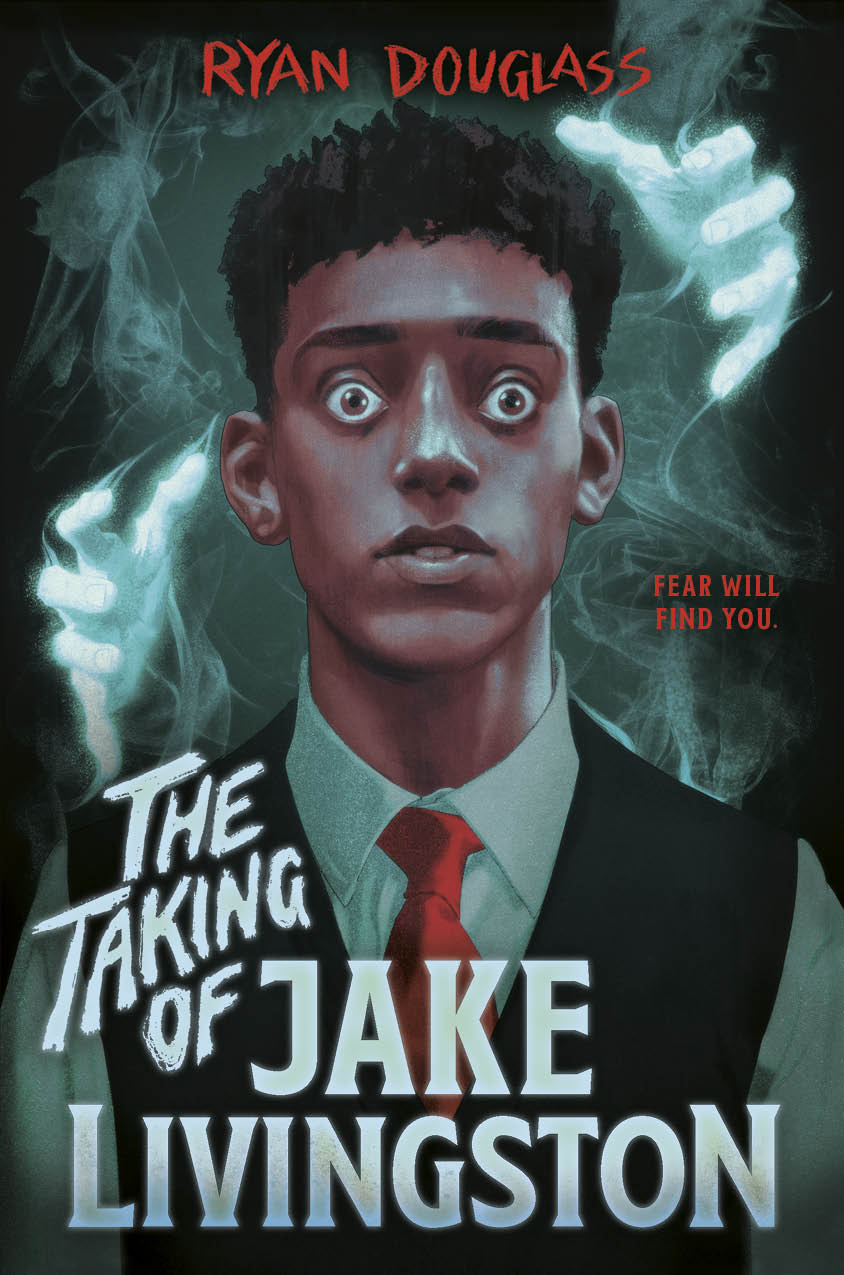 The Taking of Jake Livingston by Ryan Douglass (13th July)
Jake Livingston is one of the only Black kids at St. Clair Prep, one of the others being his infinitely more popular older brother. It's hard enough fitting in but to make matters worse and definitely more complicated, Jake can see the dead. In fact he sees the dead around him all the time. Most are harmless. Stuck in their death loops as they relive their deaths over and over again, they don't interact often with people. But then Jake meets Sawyer. A troubled teen who shot and killed six kids at a local high school last year before taking his own life. Now a powerful, vengeful ghost, he has plans for his afterlife–plans that include Jake. Suddenly, everything Jake knows about ghosts and the rules to life itself go out the window as Sawyer begins haunting him and bodies turn up in his neighborhood. High school soon becomes a survival game–one Jake is not sure he's going to win.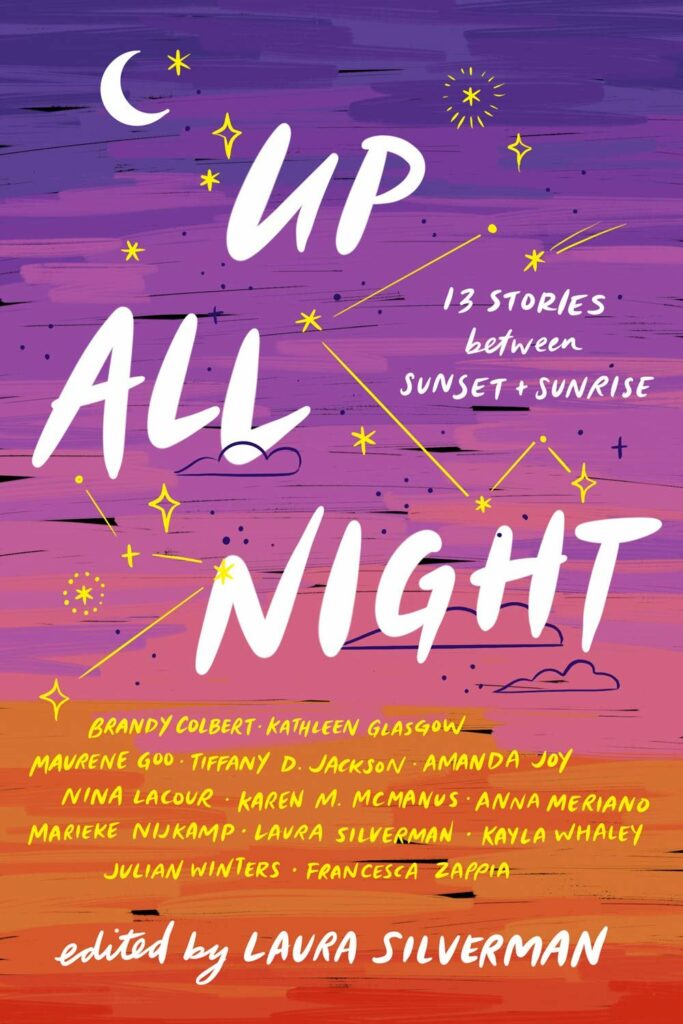 Up All Night edited by Laura Silverman (13th July)
When everyone else goes to bed, the ones who stay up feel like they're the only people in the world. As the hours tick by deeper into the night, the familiar drops away and the unfamiliar beckons. Adults are asleep, and a hush falls over the hum of daily life. Anything is possible.
It's a time for romance and adventure. For prom night and ghost hunts. It's a time for breaking up, for falling in love—for finding yourself.
Stay up all night with these thirteen short stories from YA authors Brandy Colbert, Kathleen Glasgow, Maurene Goo, Tiffany D. Jackson, Amanda Joy, Nina LaCour, Karen M. McManus, Anna Meriano, Marieke Nijkamp, Laura Silverman, Kayla Whaley, Julian Winters, Francesca Zappia.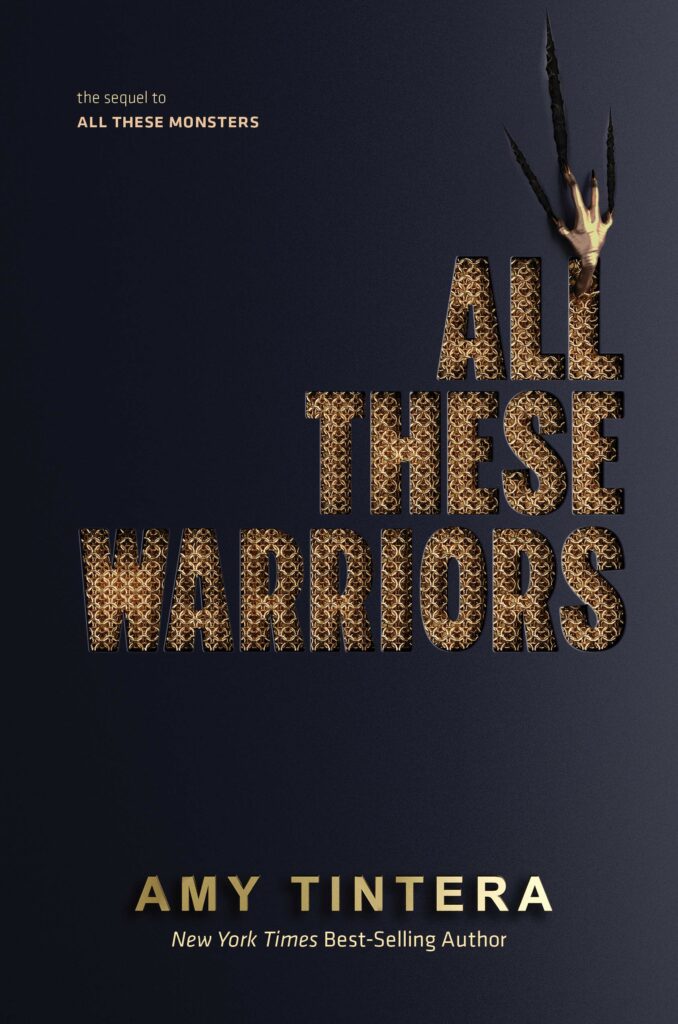 All These Warriors by Amy Tintera (13th July)
When the world was crumbling, seventeen-year-old Clara fought back. She escaped her abusive home and joined Team Seven, a monster fighting squad of runaways and misfits formed to combat the scrabs terrorizing the planet. And after nearly dying in Paris, Clara and Team Seven discovered the sinister truth behind the scrab invasion. Scrabs aren't just mindless monsters set on destruction. They're being trained and weaponized by MDG, a private security firm hired by the government.
Now Clara and the rest of Team Seven have made it their mission to expose MDG. But no one said fighting for the truth would be easy. And as Clara and Team Seven find themselves at the center of a global conspiracy, they must face their biggest threat yet: their own demons.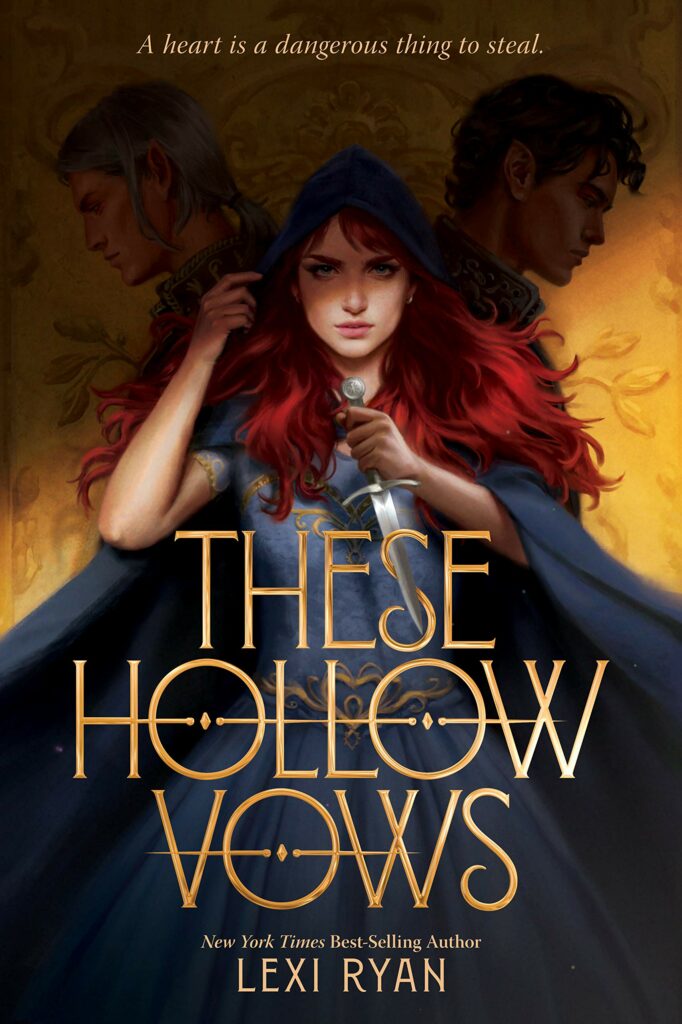 These Hollow Vows by Lexi Ryan (20th July)
Brie hates the Fae and refuses to have anything to do with them, even if that means starving on the street. But when her sister is sold to the sadistic king of the Unseelie court to pay a debt, she'll do whatever it takes to get her back—including making a deal with the king himself to steal three magical relics from the Seelie court.
Gaining unfettered access to the Seelie court is easier said than done. Brie's only choice is to pose as a potential bride for Prince Ronan, and she soon finds herself falling for him. Unwilling to let her heart distract her, she accepts help from a band of Unseelie misfits with their own secret agenda. As Brie spends time with their mysterious leader, Finn, she struggles to resist his seductive charm.
Caught between two dangerous courts, Brie must decide who to trust with her loyalty. And with her heart.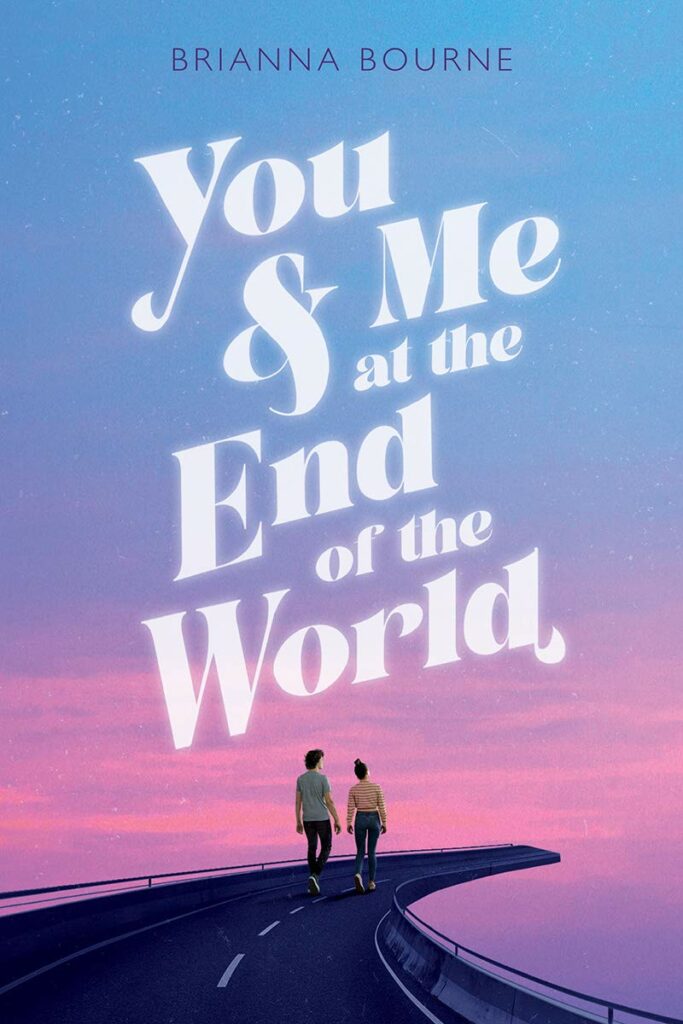 You and Me at the End of the World by Brianna Bourne (20th July)
Hannah Ashton wakes up to silence. The entire city around her is empty, except for one other person: Leo Sterling. Leo might be hottest boy ever (and not just because he's the only one left), but he's also too charming, too selfish, and too devastating for his own good, let alone Hannah's.
Stuck with only each other, they explore a world with no parents, no friends, and no school and realize that they can be themselves instead of playing the parts everyone expects of them. Hannah doesn't have to be just an overachieving, music-box-perfect ballerina, and Leo can be more than a slacker, 80s-glam-metal-obsessed guitarist. Leo is a burst of honesty and fun that draws Hannah out, and Hannah's got Leo thinking about someone other than himself for the first time.
Together, they search for answers amid crushing isolation, but while their empty world may appear harmless . . . it's not. Because nothing is quite as it seems, and if Hannah and Leo don't figure out what's going on, they might just be torn apart forever.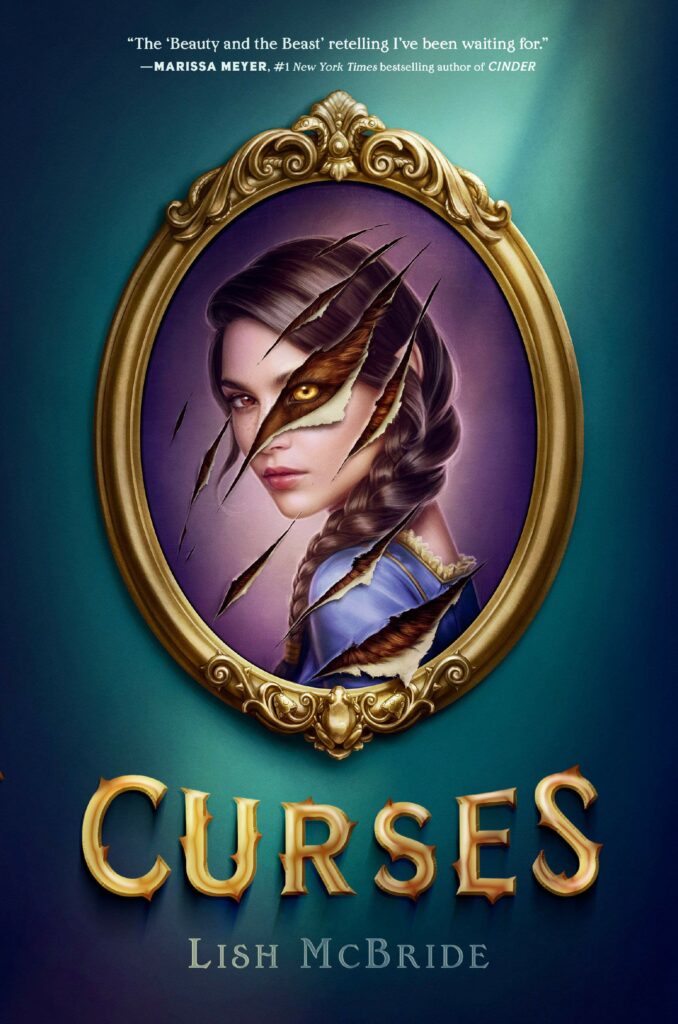 Curses by Lish McBride (20th July)
Merit Cravan refused to fulfill her obligation to marry a prince, leading to a fairy godling's curse. She will be forced to live as a beast forever, unless she agrees to marry a man of her mother's choosing before her eighteenth birthday.
Tevin Dumont has always been a pawn in his family's cons. The prettiest boy in a big family, his job is to tempt naïve rich girls to abandon their engagements, unless their parents agree to pay him off. But after his mother runs afoul of the beast, she decides to trade Tevin for her own freedom.
Now, Tevin and Merit have agreed that he can pay off his mother's debt by using his con-artist skills to help Merit find the best match . . . but what if the best match is Tevin himself?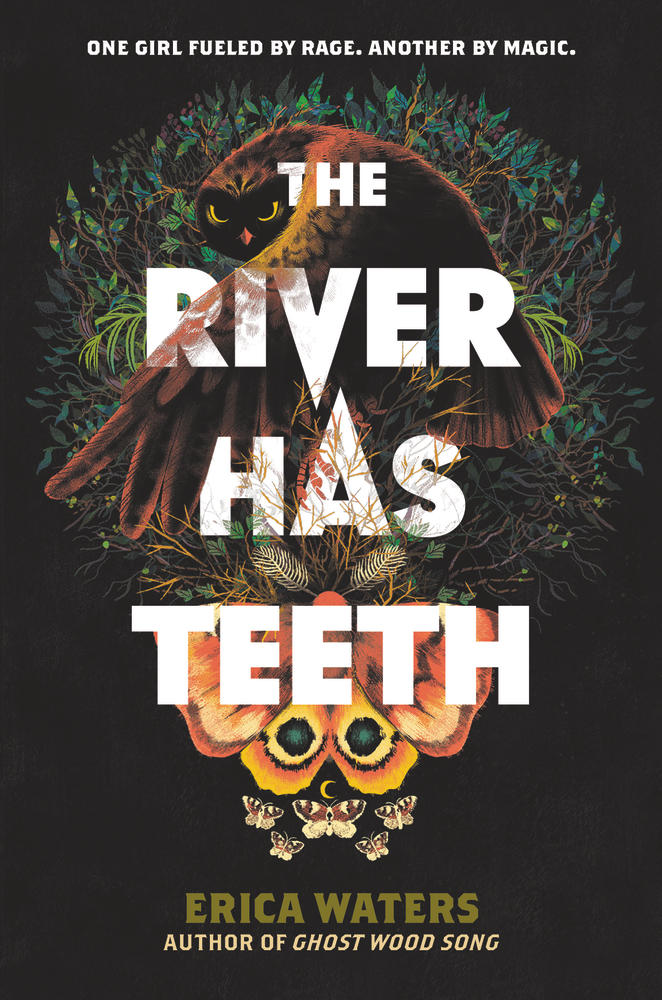 The River Has Teeth Erica Waters (20th July)
Natasha's sister is missing.
Her car was found abandoned on the edge of a local nature preserve known as the Bend, but as the case goes cold, Natasha's loss turns to burning anger.
She'll do anything to find answers.
Della's family has channeled magic from the Bend for generations, providing spells for the desperate. But when Natasha appears on her doorstep, Della knows it will take more than simple potions to help her.
But Della has her own secrets to hide.
Because Della thinks she knows the beast who's responsible for the disappearance — her own mother, who was turned into a terrible monster by magic gone wrong.
Natasha is angry. Della has little to lose.
They are each other's only hope.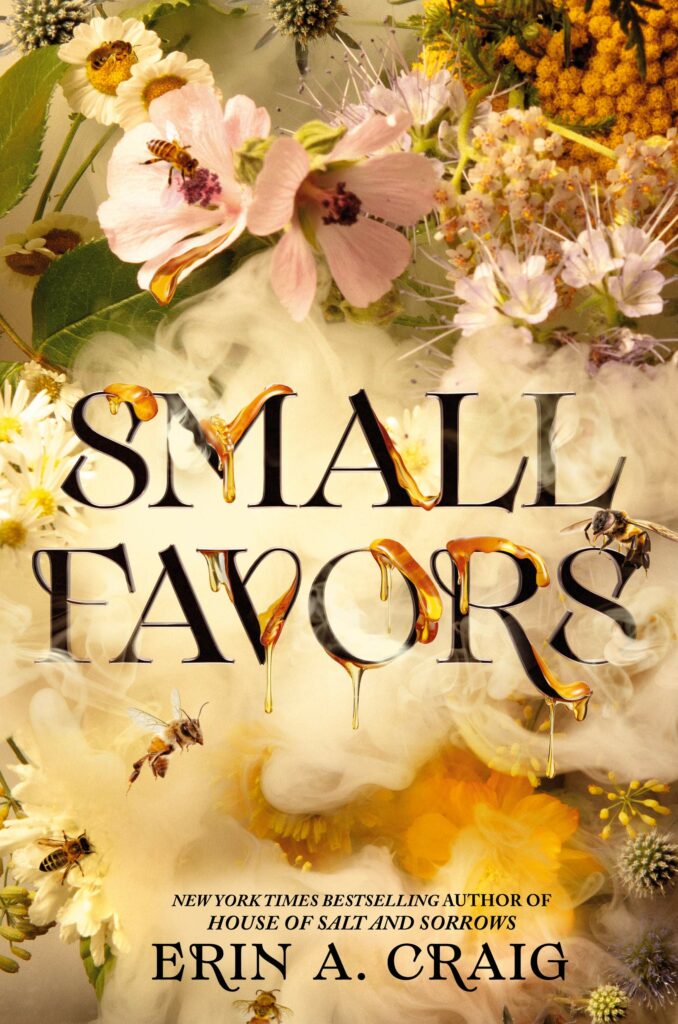 Small Favors by Erin A. Craig (27th July)
Ellerie Downing lives in the quiet town of Amity Falls in the Blackspire Mountain range–five narrow peaks stretching into the sky like a grasping hand, bordered by a nearly impenetrable forest from which the early townsfolk fought off the devils in the woods. To this day, visitors are few and rare. But when a supply party goes missing, some worry that the monsters that once stalked the region have returned.
As fall turns to winter, more strange activities plague the town. They point to a tribe of devilish and mystical creatures who promise to fulfill the residents' deepest desires, however grand and impossible, for just a small favor. But their true intentions are much more sinister, and Ellerie finds herself in a race against time before all of Amity Falls, her family, and the boy she loves go up in flames.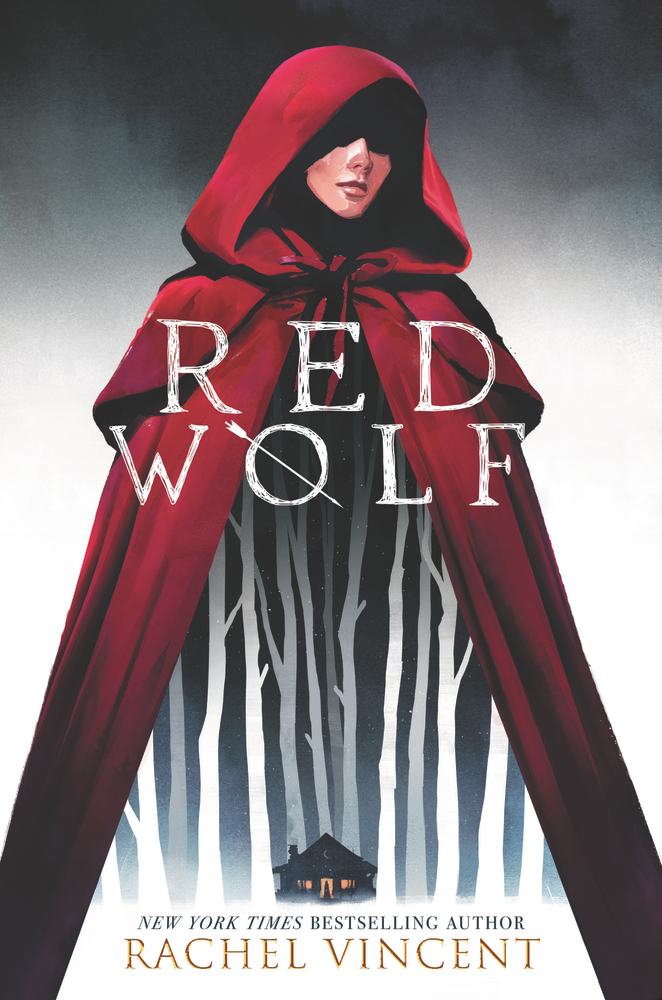 Red Wolf by Rachel Vincent (27th July)
For as long as sixteen-year-old Adele can remember the village of Oakvale has been surrounding by the dark woods—a forest filled with terrible monsters that light cannot penetrate. Like every person who grows up in Oakvale she has been told to steer clear of the woods unless absolutely necessary.
But unlike her neighbors in Oakvale, Adele has a very good reason for going into the woods. Adele is one of a long line of guardians, women who are able to change into wolves and who are tasked with the job of protecting their village while never letting any of the villagers know of their existence.
But when following her calling means abandoning the person she loves, the future she imagined for herself, and her values she must decide how far she is willing to go to keep her neighbors safe.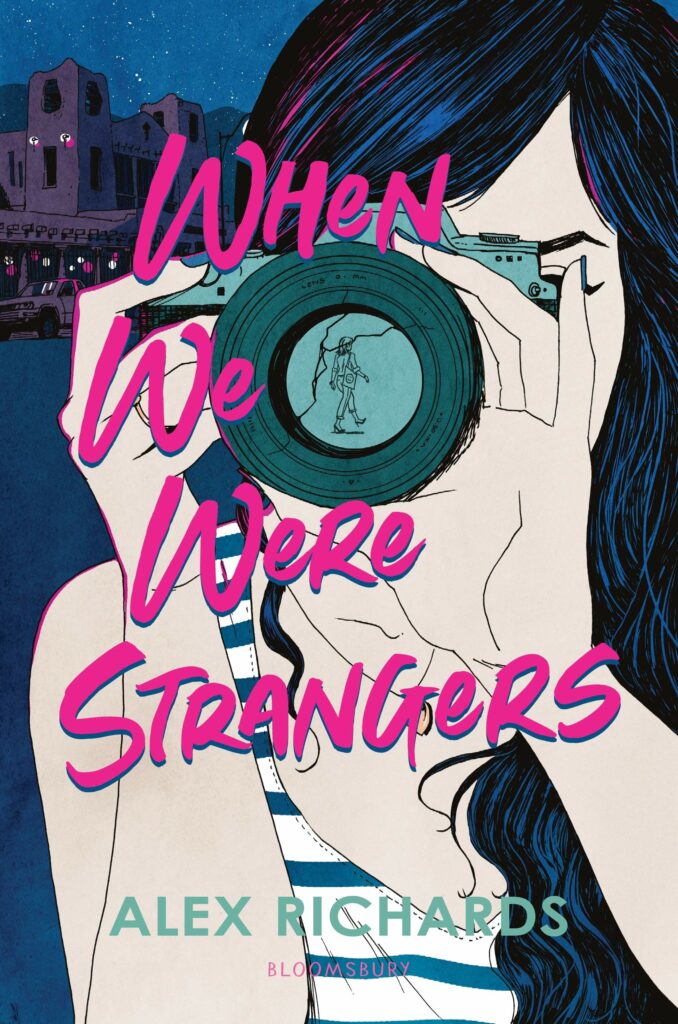 When We Were Strangers by Alex Richards (28th July)
Seventeen-year-old Evie Parker is devastated in the wake of her father's sudden death. But she knows something her mother doesn't: the day of his heart attack, her dad was planning to move out. After finding his packed bags, an impulsive Evie puts everything away, desperate to spare her mom more heartache.
To make matters worse, Evie soon learns the reason her father was going to leave: he had been dating his twenty-two-year-old receptionist, Bree, who is now six months pregnant. Desperate to distract herself, Evie signs up for a summer photography class where she meets a motley crew of students, including quirky and adorable Declan. Still, Evie can't stop thinking about her father's mistress. Armed with a telephoto lens, she caves to her curiosity, and what starts as a little bit of spying on Bree quickly becomes full-blown stalking. And when an emergency forces Evie to help Bree, she learns there's more to the story than she ever knew…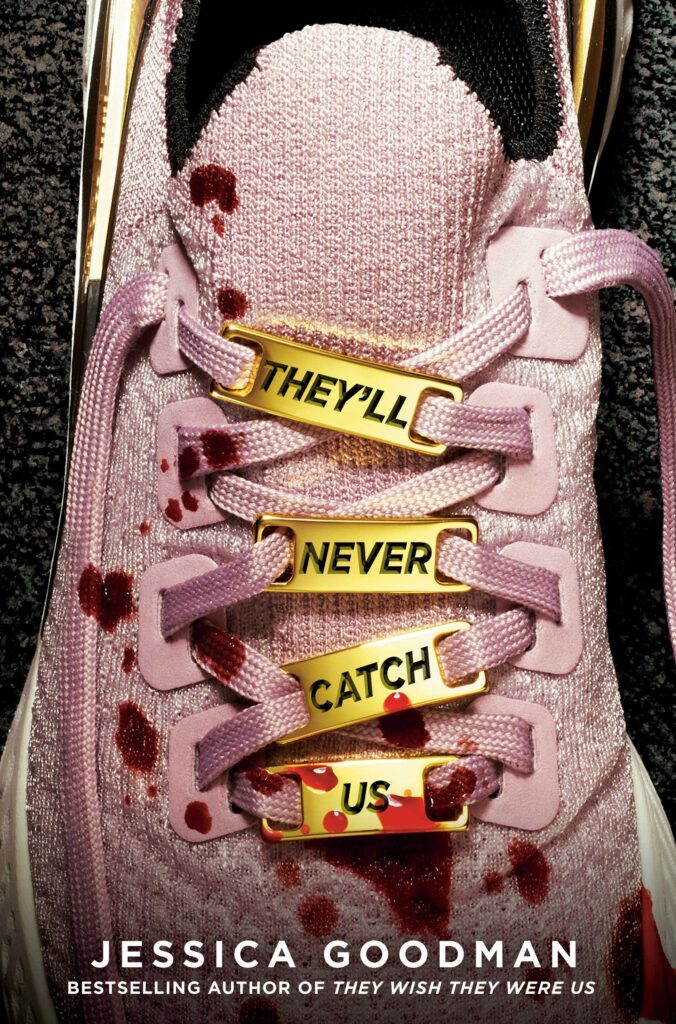 They'll Never Catch Us by Jessica Goodman (27th July)
Stella and Ellie Steckler are only a year apart, but their different personalities make their relationship complicated. Stella is single-minded, driven, and she keeps to herself. Cross-country running is her life and she won't let anything get in the way of being the best. Her sister Ellie is a talented runner too, but she also lets herself have fun. She has friends. She goes to parties. She has a life off the course.
The sisters do have one thing in common, though: the new girl, Mila Keene. Both Stecklers' lives are upended when Mila comes to town. Mila was the top runner on her team back home and at first, Ellie and Stella view her as a threat. But soon Ellie can't help but be drawn to her warm, charming personality. After her best friend moved away and her first boyfriend betrayed her, Ellie's been looking for a friend. In a moment of weakness, she even shares her darkest secret with Mila. For her part, Stella finds herself noticing the ways she and Mila are similar. Mila is smart and strong–she's someone Stella can finally connect with. As the two get closer, Stella becomes something she vowed she'd never be: distracted.
With regionals approaching and college scouts taking notice, the pressure is on. Each girl has their future on the line and they won't let friendships get in their way. But then, suddenly, Mila goes out on a training run and never returns. No one knows what happened, but all eyes are on the Steckler sisters.