Harry Styles has had some pretty iconic moments since he shot to fame in 2010. In light of his 28th birthday, we've decided to take the opportunity to look back at some of his highlights.
1. Met Gala
In 2019, Harry made history by being the youngest person to co-chair the Met Gala which is held at the Met Museum in New York. The theme of the year was camp and Harry's pink carpet outfit did not disappoint.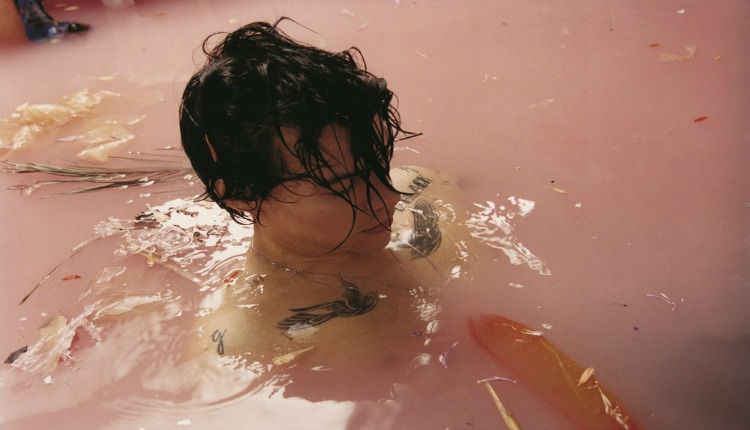 2. Harry Styles (the album)
Harry released his self-titled debut album all the way back in 2017 and it shot straight to the top of the charts, he became the second member of One Direction to have a number one solo album in the UK. The album saw him win an ARIA Music Award for Best International Artist.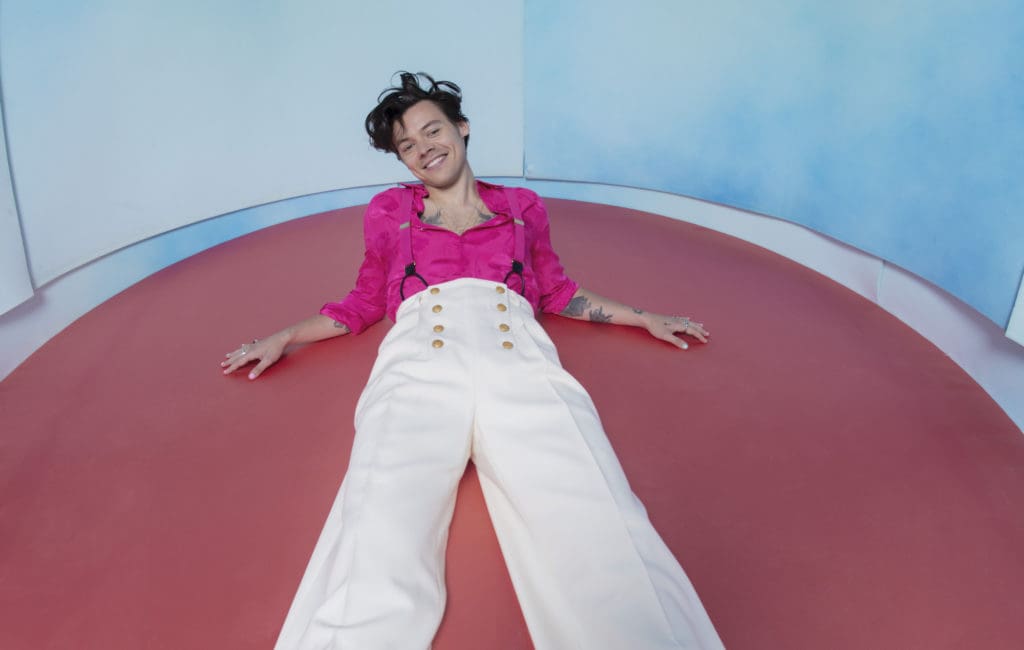 3. Fine Line
Harry's sophomore album, Fine Line, which was released in 2019, has broken several records with the most recent being that the album alone has passed 3.5 billion streams on Spotify. It also topped the charts upon its release in several countries such as Australia and the US. The album then went on to win an AMA for Favourite Album Pop / Rock, and another ARIA Music Award for Best International Artist.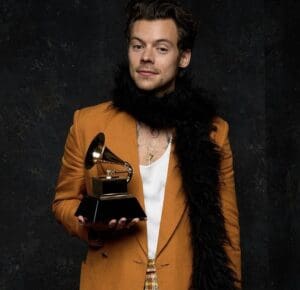 4. Winning a Grammy
In November 2020, the Recording Academy announced the nominations for the 63rd Grammy Awards and Harry's name was amongst those nominated for 2021. He is nominated for Best Pop Vocal Album (Fine Line), Best Pop Solo Performance ('Watermelon Sugar'), and Best Music Video ('Adore You'). In the ceremony in 2021, Harry won the Best Pop Solo Performance for 'Watermelon Sugar' and even performed the song to the audience. It is crazy that the cheeky 16-year-old from The X Factor has won a Grammy!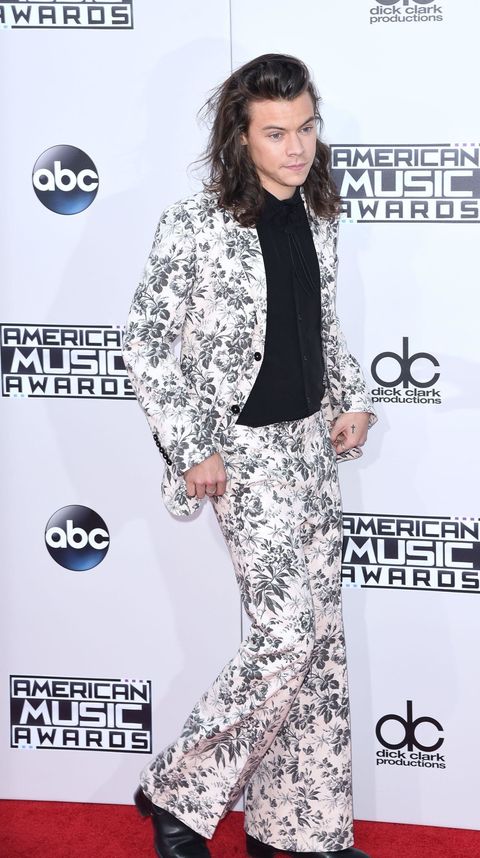 5. That suit at the AMAs
The suit that started it all… Back in 2015 when Harry and his One Direction bandmates attended the AMAs, Harry wore a suit that definitely turned heads. This was only the start of him beginning to express himself more through fashion.
6. The Dress Debate
Harry sparked a debate in late 2020 by being the first male to appear on US Vogue solo, and he was also wearing a dress. Candace Owens tweeted her opinion on him wearing a dress, saying "Bring back manly men". Appropriately, her tweet received a lot of backlash meanwhile Harry was supported by several celebrities and millions around the world. Harry responded by posting a photo of himself on Instagram in a pleated suit, simply repeating Candace's own words.
7. Vine
For all of the OG Harry stans, you will remember this era. For those of you that don't, in 2013, Harry had his own Vine account where he'd post content from behind the scenes of the Take Me Home Tour. You can watch a compilation of them above, if you haven't already seen them.
8. 1D Day
For those who remember, we all know how chaotic 1D Day back in 2013 really was. Arguably Harry's most chaotic moment from the 8-hour livestream was when Paul (aka One Direction's security guard) had a task, from Jerry Springer, to carry the boys in a certain amount of time. As Harry jumped into his arms, several hearts stopped as everyone thought he was going to fall but luckily Paul caught him. You can re-watch the heart-stopping moment above.
9. The X Factor Audition
The X Factor audition in 2010 was the beginning of Harry's journey. Harry sang 'Isn't She Lovely' by Stevie Wonder and impressed the judges, and the rest as they say is… history.
10. Solo Announcement
Harry announced that he was going solo with posting this 30-second video. The fans and critics both had high expectations, and it's safe to say that he has lived up to those expectations. The video above was the first-ever glimpse we got into Harry's solo career.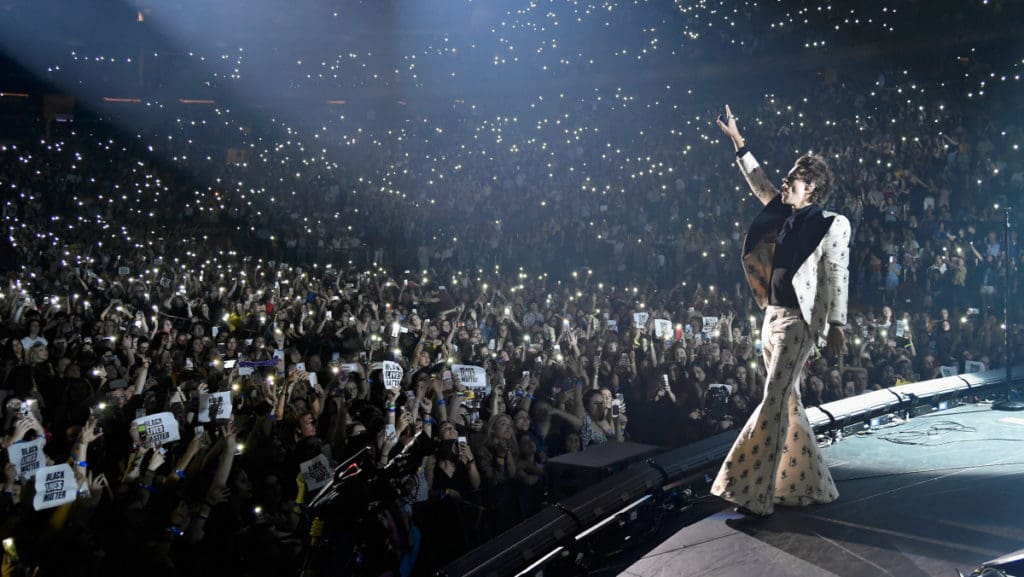 11. Headlining MSG
In 2018, during his self-titled world tour, Harry headlined Madison Square Garden for two nights in a row, it was his first time doing this alone even though he had done it several times with One Direction. In 2021, he headlined MSG a whopping FOUR times – two of which were dedicated to 'Harryween' where the singer dressed up as Dorothy from the Wizard of Oz one night and the next dressed as a clown.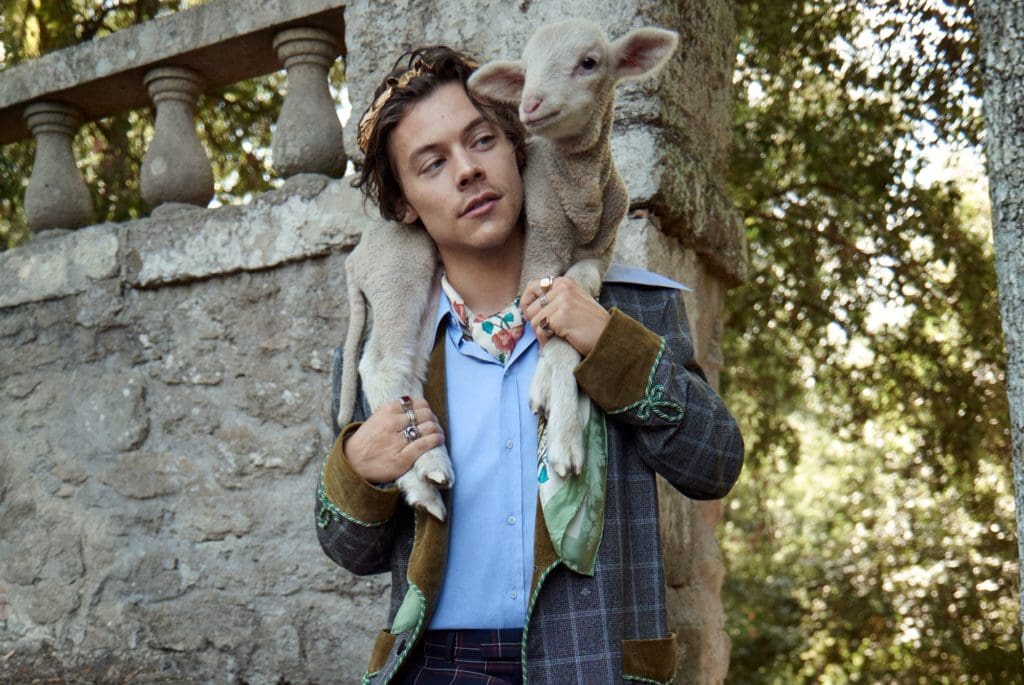 12. Gucci Features
Harry's love for Gucci is known by his thousands of fans so it wasn't a surprise when he became the face of a few of their campaigns. He has done three campaigns for the Gucci Tailoring collection and has also featured as a face for Gucci's perfume, Mémoire d'une Odeur.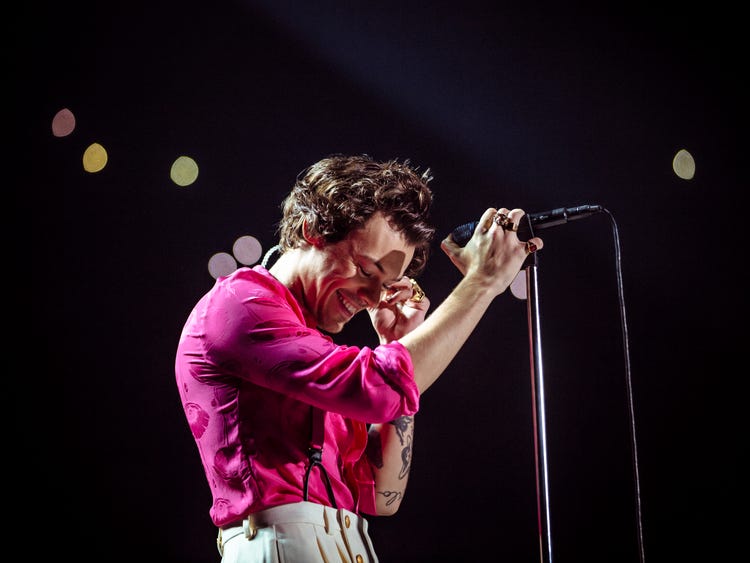 13. The Forum: One Night Only for Fine Line
When Fine Line was released in 2019, Harry announced that he'd be doing a special one night only concert at The Forum, in LA, so he could celebrate the release of his sophomore album with fans. Stevie Nicks even made a guest appearance and the pair sang a duet of 'Landslide'.
14. Stevie Nicks Induction
In 2019, Stevie Nicks made history by being the first woman to be inducted into the Rock and Roll Hall of Fame twice. Harry inducted her and made an amazing speech that had people talking about for weeks. The pair even did another duet together at the event, they sang 'Stop Draggin' my Heart Around'.
15. Stage Falls
As many Harry fans know, he is no stranger to falling on stage. The fall that comes to mind most is when he was performing with One Direction in 2015 on their On The Road Again Tour.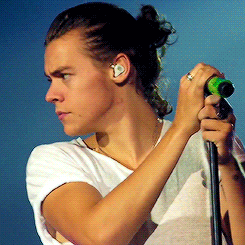 16. The Man-Bun
Harry's luscious locks have been the talk of many around the world for over a decade now, but the one hairstyle that is mentioned most often is the man-bun. Around 2014, Harry grew his hair out and kept it in a neat man-bun for the majority of the year.
17. Harry helped a fan come out
One of the most memorable moments of his arena tour in 2018 was Harry helping a fan come out to her mother during the show. At his shows, he reminds everyone that "it is a safe place" where "you can be whoever you want to be". During his recent 2021 tour, he took this into his own hands again and helped many fans come out during the show.
18. Unreleased Songs
Every artist has songs that don't quite make the cut and Harry decided to share two of his unreleased songs at his tour, the songs are known as 'Anna' and 'Medicine'. Fans went wild for these songs, demanding that Harry should release the studio versions but he has since refused to and has stuck to his word, there are only live versions of the songs on YouTube.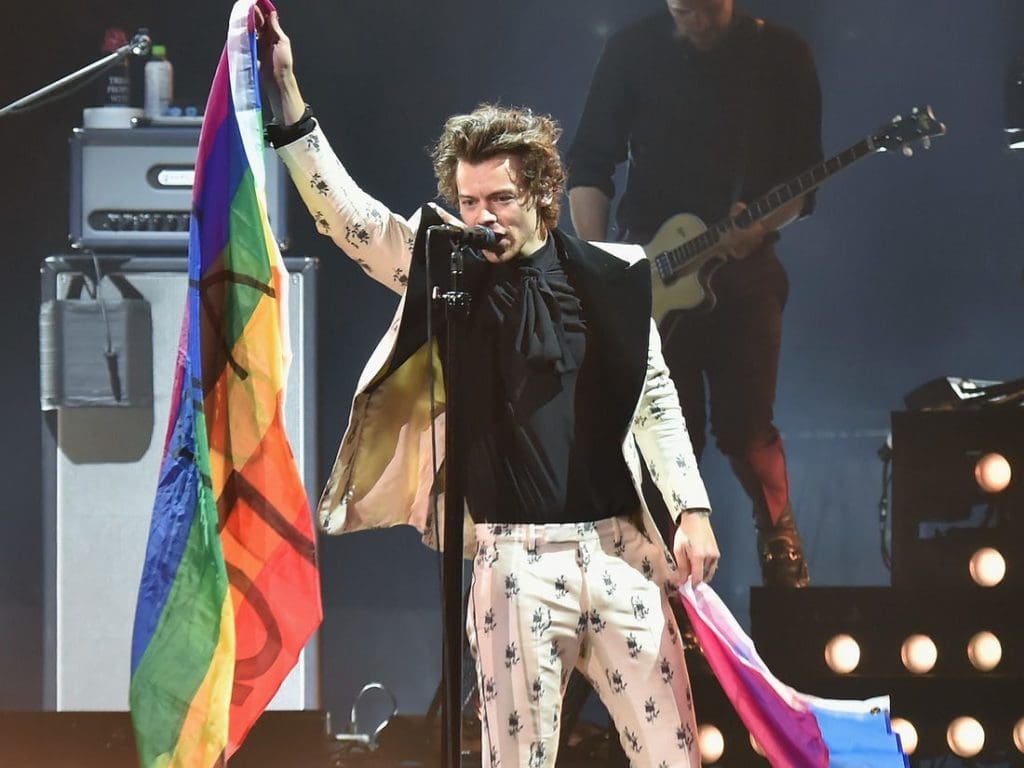 19. Rainbow Flags
If you've ever been to one of Harry's shows, you know that pride flags are flown by fans in every corner of the arena. Harry also loves being able to wave rainbow flags at his shows to prove his support to the LGBTQ+ community. It is a beautiful sight to see how much love can be held in one room.
I was outside a restaurant in Hollywood trying to pick up my take out order but couldn't go in because I was with my puppy. Harry Styles saw my predicament, tapped me on the shoulder and said he could watch Oscar while I went in. What a guy pic.twitter.com/B5bQ7PQYdI

— Rory Carroll (@rorydcarroll) January 9, 2020
20. Dog-sitting
We all know what a lovely person Harry is but this random moment proved it again. At the beginning of 2020, a fan tweeted about how Harry watched his dog for him when he was going into a takeout. This isn't the first time it's been revealed that Harry has dog-sat as Emma Corrin, star of Netflix's The Crown, confessed Harry had also dog-sat for her dog before.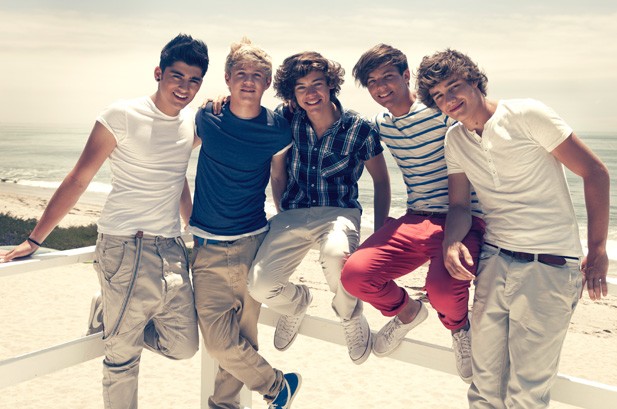 21. First album with 1D
You could argue this was a career milestone for all of the One Direction boys. Up All Night was a record-breaking album and topped the chart in 16 countries, along with being the UK's fastest-selling debut album of 2011. Even in the early days, Harry was breaking records.
22. Headlining stadiums
Between the years of 2014 and 2015, One Direction were performing in sold-out stadiums all across the world, including selling out Wembley Stadium three nights in a row. The most memorable venue was the San Siro stadium where the band recorded their concert film. Now he is about to embark on a sold-out UK stadium tour all on his own!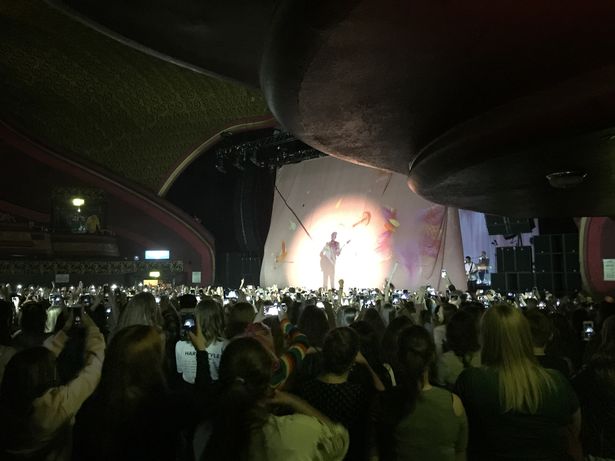 23. First solo tour
Harry's first solo tour was in 2017, just after he'd released his self-titled debut album. The tour was in intimate venues so Harry was able to get up, close and personal to the lucky fans who managed to secure tickets.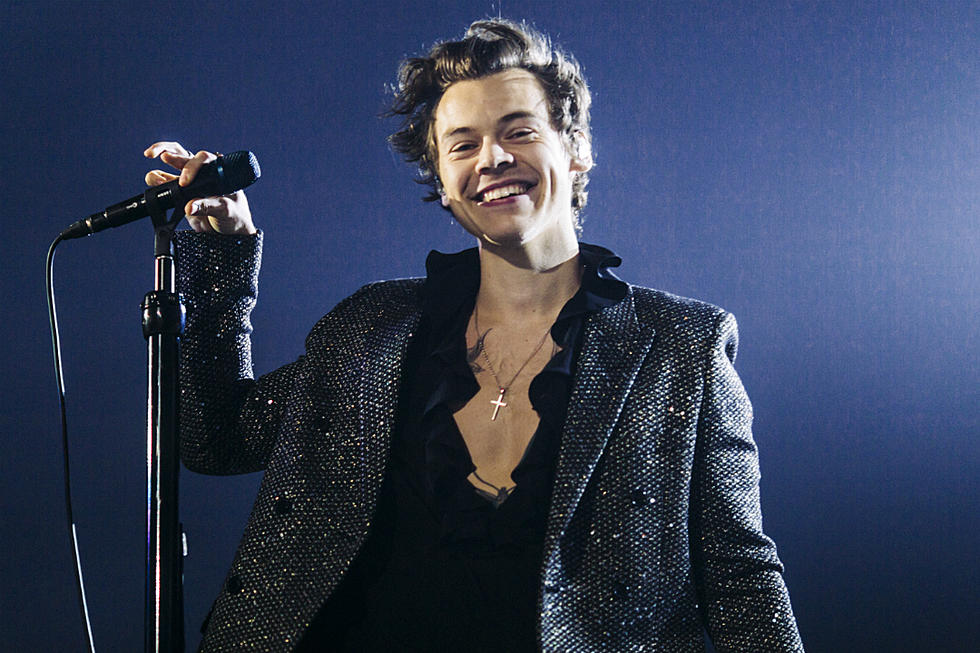 24. Number 1s
Harry is not shy of having UK number ones with One Direction, in fact, the band achieved four UK number one singles and four UK number one albums. Harry, himself, has had one UK number one single and one UK number one album with both his first solo single, 'Sign of the Times', and his first solo album, Harry Styles.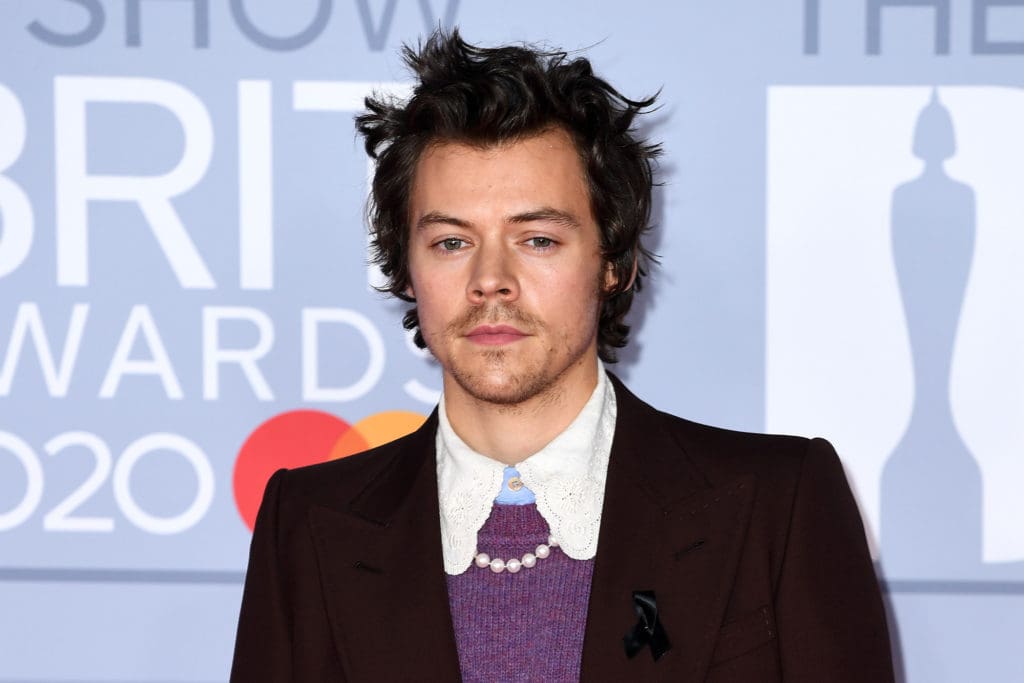 25. BRITs Nominations and Wins
Again, another thing Harry and One Direction are not shy of BRIT award nominations and wins. With One Direction, Harry won a whopping seven BRIT awards. Harry has won one BRIT award for British Video for 'Sign of the Times', back in 2018. He was also nominated for two, in 2020, where he unfortunately lost but still smashed his performance of his current single at the time, 'Falling'. However, in 2021, Harry gained another BRIT for British Single for 'Watermelon Sugar'.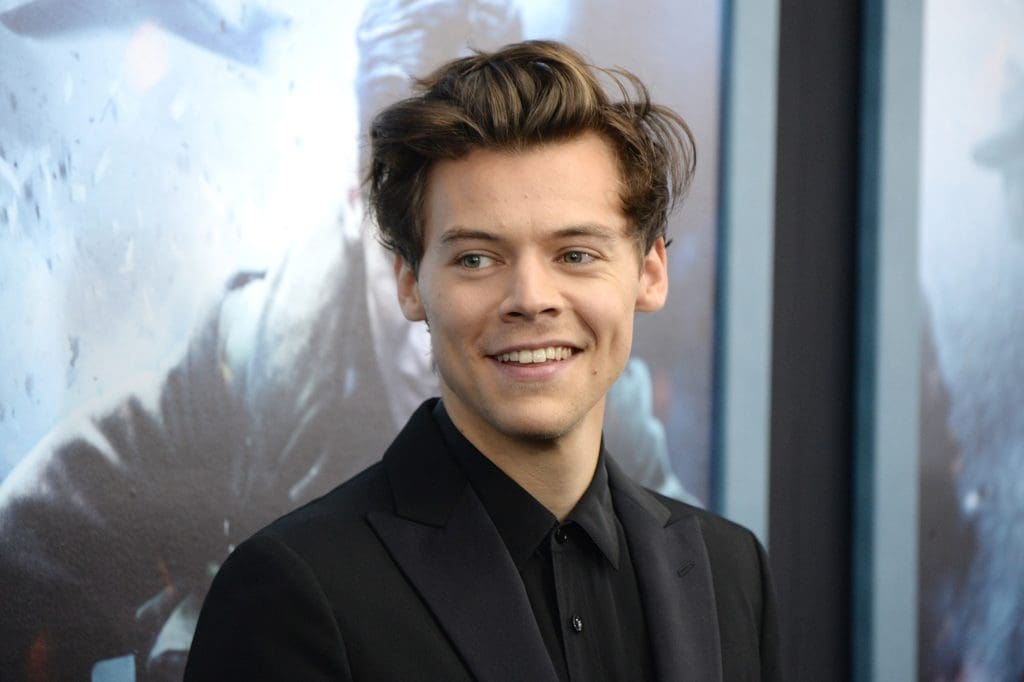 26. Acting
In 2016, Harry shocked his fans when it was announced that he'd be staring in a war film directed by Christopher Nolan. Dunkirk was released in the summer of 2017 and fans were not disappointed with Harry's brilliant acting skills. Harry has also worked on Don't Worry Darling, with Florence Pugh, and My Policeman, with Emma Corrin, during the pandemic. Both of these films are rumoured to be released later this year.
27. Arena investment
Harry is now also stepping into the business world by making an investment in a new arena that is going to be built in his hometown of Manchester, it will be the largest arena in the UK when finished. He is said to be "actively involved in the development of the project".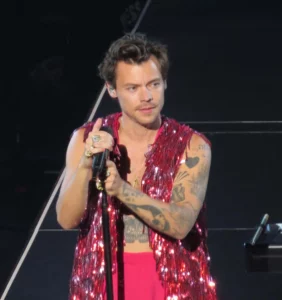 28. The success of LOT
Between September-December 2021, Harry embarked on his second concert tour Love On Tour. Those four months saw Harry sell out multiple venues across the US in some majorly iconic outfits, like the one above. He has also just announced UK and European dates where he has just sold out Wembley stadium! That is 90k fans all there just for Harry Styles – how mad is that!
We've touched on almost every aspect of Harry's successful career in these best 28 moments. Let us know which moment is your favourite, or if you have any other favourite moments of Harry's by commenting down below. Happy Birthday to the one and only, Harry Styles!