This post contains affiliate links, which means United By Pop may make a small commission if you click through and buy something. These links do not change the sales price, and United By Pop only recommends products we love.
The concert you've been dreaming about for months is finally here — it's time to make your fan sign. But there's no point in making a sign that nobody is going to be able to see! That's why we've assembled this how-to guide, so you (yes, anybody!) can create a beautiful sign for a concert that can be read from the stage.
Can you take signs to a concert?
Before you spend time and money making a sign to bring to a concert, check to make sure signs are allowed. Different venues and artists have different rules, and you don't want to show up and be forced to throw away all your hard work at the door. Some allow signs only up to a certain size. Many forbid signs with sticks or poles of any kind.
Do your research and check out the venue website beforehand. For example, this is the list of prohibited items at Boston's TD Garden: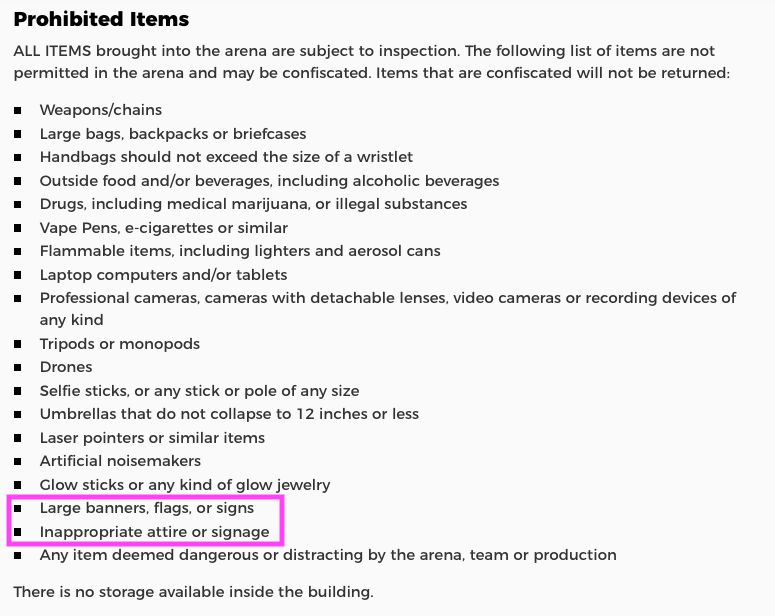 That being said, even if you follow the rules, the venue usually still reserves the right to take away your sign at any time — so don't be heartbroken if that happens. Also, try and always be respectful of your fellow concert-goers and not hold your sign up too often and block their view. If security tells you to lower it, lower it!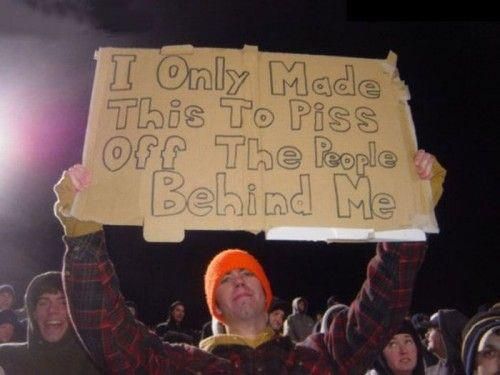 Poster board or foam core for concert signs
You have two options when it comes to the foundation of your sign: poster board or foam core. You can roll up poster board, which makes it easier to transport to and from the concert. But foam core is stiff and won't fold over when you hold it up during the show. Determine which material best suits your needs.
The standard "school project" size for poster board is 22×28 inches. A higher ply number will ensure your poster board is a good thickness and will last for the night. Try this 25-pack of 6-ply poster boards from Amazon in assorted colors that'll give you plenty of extra to cut letters out from: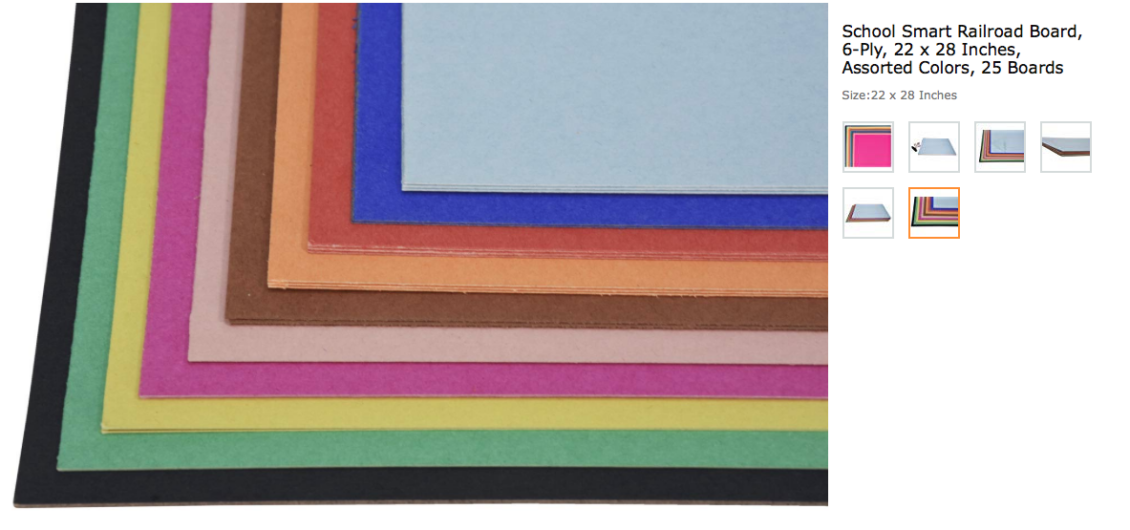 If you decide to go with a foam core board for your sign — which is more expensive than poster board because it's more durable — your options are usually limited to black or white. Try this 5-pack of white foam core boards from Amazon: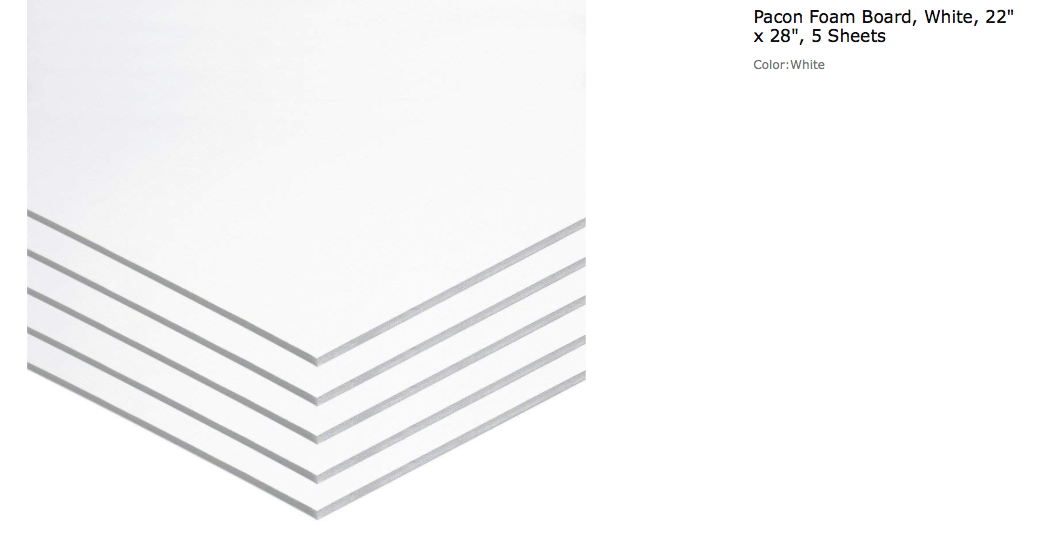 Planning the design of your sign
The three rules of concert sign design are:
Make the letters big and thick
Keep it simple
Use high-contrast colors
Have you ever been to a concert and seen a sign where the letters are way too small and skinny? There's no way the person on stage is going to be able to read that, even if you're in the first row. Big letters and high contrast are critically important to your sign design if you want it to be legible.
Examples of poor concert sign design: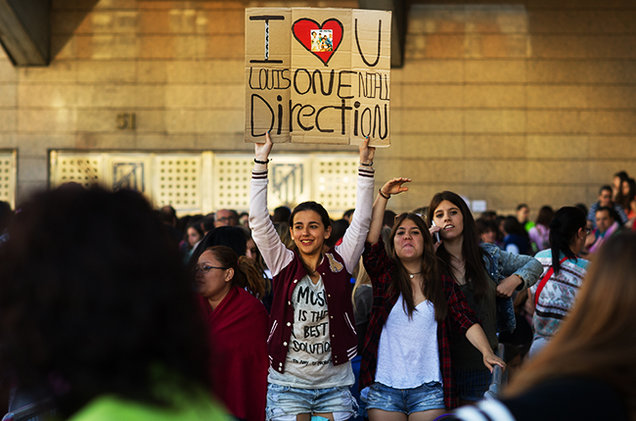 While this sign for One Direction (or, specifically, Louis and Niall) is adorable, the letters are so skinny and the photo in the heart is so small. Unless Louis and Niall are wearing binoculars, they're never going to be able to read that.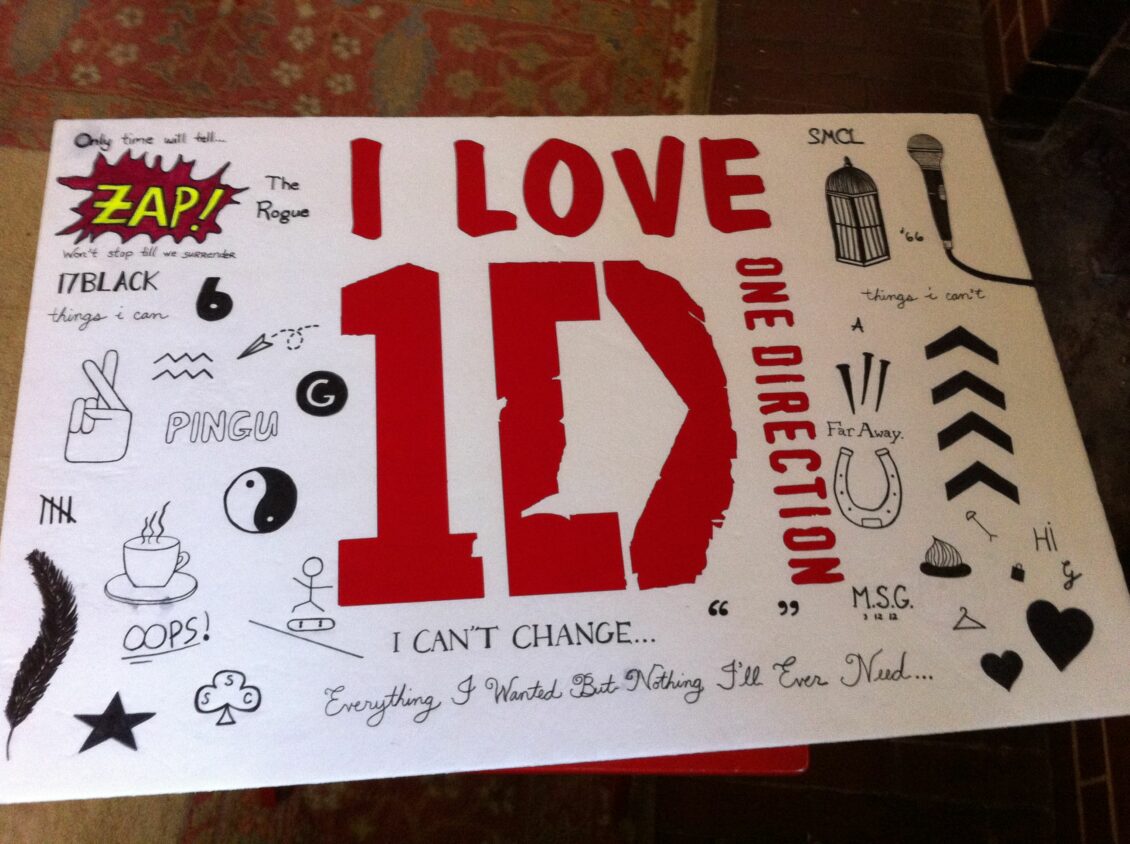 This sign started out strong; the "I LOVE 1D" part is big and bold. But all the tiny drawings on the side of the boys' tattoos are too busy, too small, and too detailed! Keep it simple and legible.
Example of good concert sign design: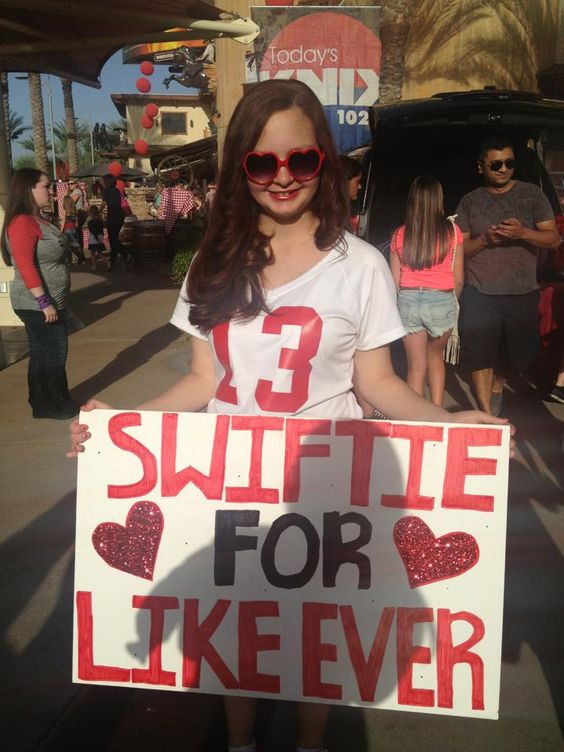 This Taylor Swift fan sign is a great example of good design. The letters are huge and bold so they're readable from far away. It only uses two colors — red and black — and the decoration (two sparkly hearts) is minimal. Although a sign like this may seem less creative than the 1D sign above, simplicity is the winner when it comes to concert signs.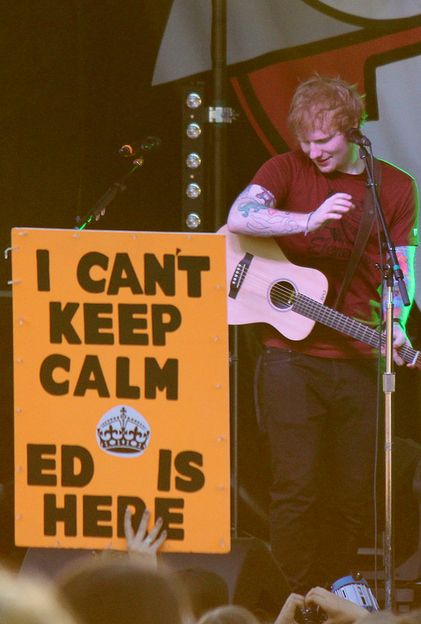 See how much easier to read this Ed Sheeran fan sign is than that first One Direction one? Even if you're sitting far back, Ed has a way better chance at reading these black-on-orange letters.
Thinking of something quick and quippy for your sign to say is the hardest part!
How to make your letters
Once you know what you want your sign to say, it's time to get started.
Part of the reason people use skinny, small letters on their concert signs is because it's easy — just grab a marker and go! But taking the time to make bigger, thicker letters will make all the difference in having a sign that'll get you noticed.
If you ordered a multi-pack of colored poster board or have some extra construction paper lying around, consider tracing letters onto this paper and then cutting them out and gluing them to your sign. You can also print large letters out on computer paper and cut those. Use a very thick font to achieve the desired result.
Don't want to spend the time tracing and cutting? Buy this inexpensive pack of pre-made poster letters that you can just peel and stick down.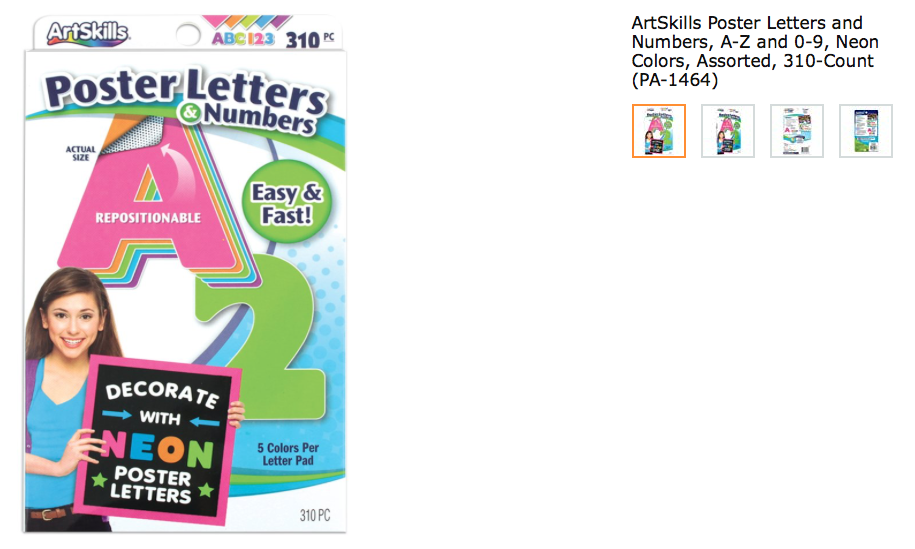 If you absolutely must do your letters by hand, a Sharpie Magnum is your best bet. The large, chiseled tip will help you achieve the thickest, darkest letters possible. Try this two-pack from Amazon so you won't run out: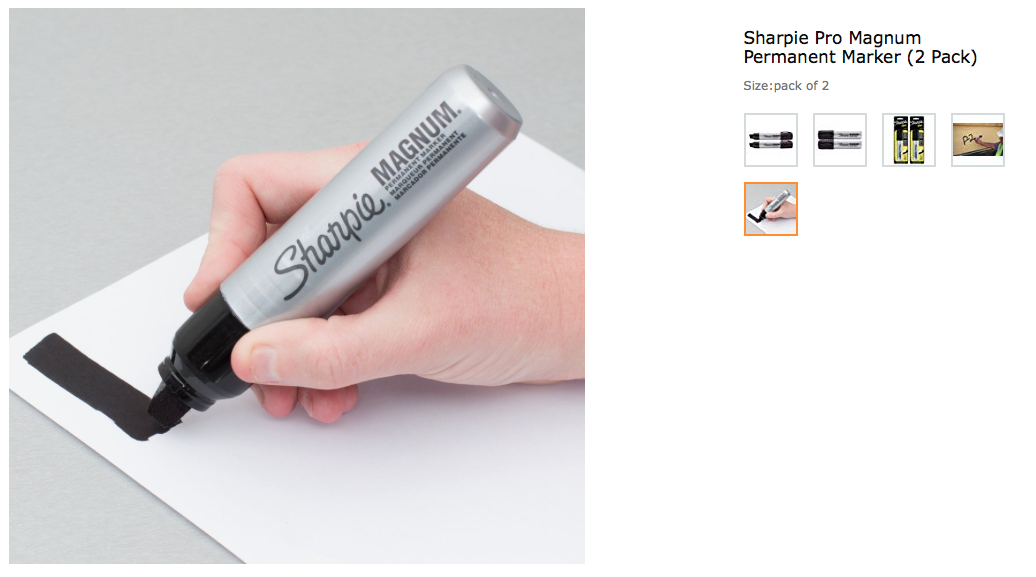 Light-up concert signs
If you want your sign to really stand out from the crowd, there's no better way than to add some lights! We recommend using foam core if you're going for the light-up effect, because you'll be able to attach the wires to the back a lot easier. But don't forget to check if they're allowed.
You'll need a set of battery-operated LED lights to illuminate your sign. Battery-operated because you obviously won't be able to plug them in, and LED because they run cool and safe. Check out this strand from Amazon, and choose your favorite of 6 different colors: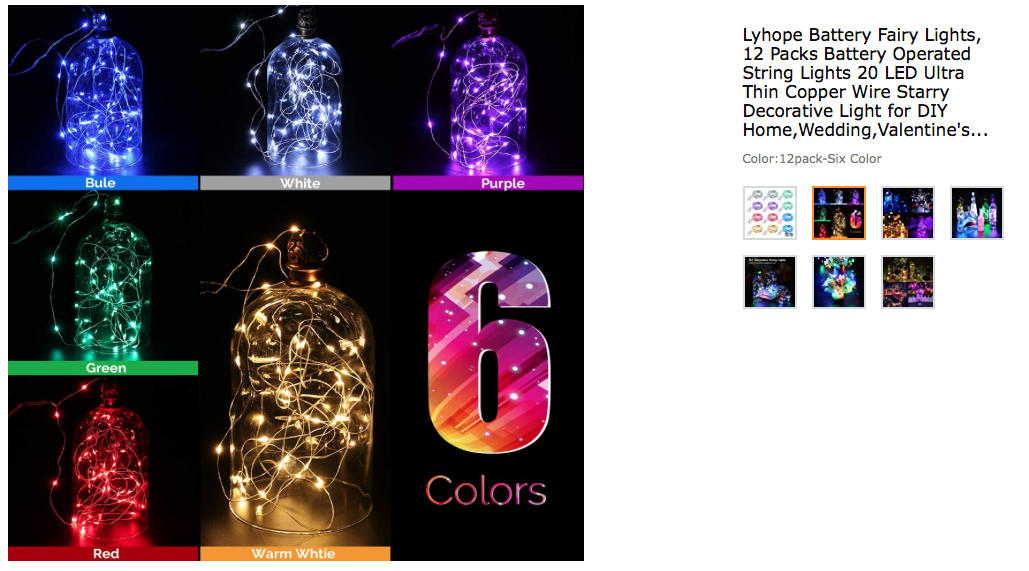 Or try these marquee ones, specifically made for posters!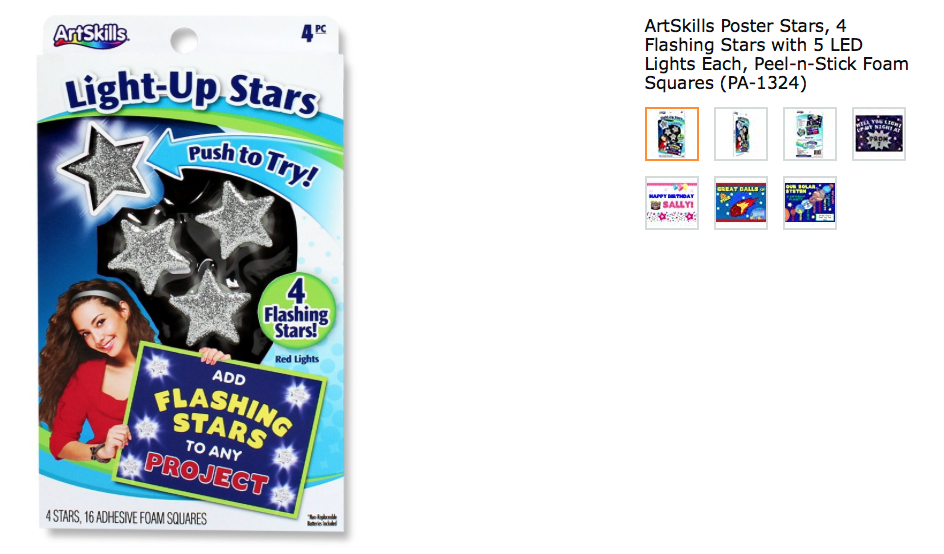 Once you have your strand of lights, the best way to attach it to your sign is through the back. This way, the wire and the battery pack won't detract from the front of your beautiful sign.
Poke holes in your sign where you want to lights to go using a pen, screwdriver, or similar, and then push the small lightbulbs through the holes from the back to the front. Tape the wire down to the backside of your sign to hold it in place as you go, using a strong duct tape. Finally, tape down the battery pack (making sure the battery is in place and you can still access the ON/OFF switch!).
Here are some great examples of light-up fan signs from past concerts: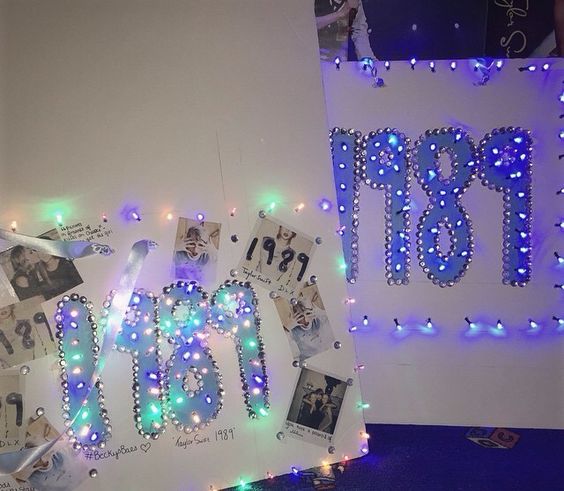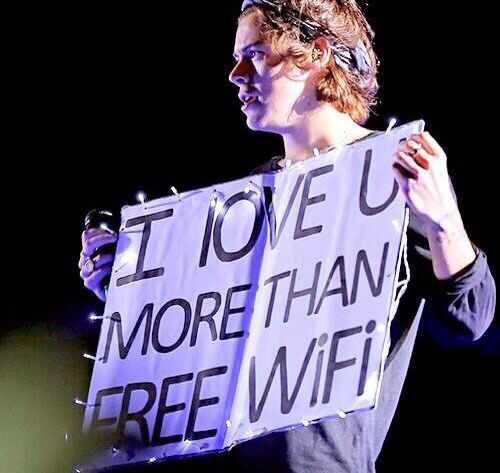 We hope you're inspired to make your best concert sign possible now!