Despite the pandemic, the 2020 MTV VMAs were successfully held on August 30, 2020 in New York City – paying particular attention to the safety of performers, audience, and crew members and giving some iconic performances – but seems that Harry Styles' fans are not happy with the results.
His amazing 'Adore You' music video was originally nominated for "Best Direction", "Best Art Direction" and "Best Visual Effects". Then, after Harry apparently declined to perform during the ceremony – Dua Lipa joined the chat, hi Dua! – they nominated his hit 'Watermelon Sugar' as "Song of the Summer".
Since it was a fan-voted category, Harry's fans did their best to lead H to the victory; MTV also started to mention and promote the song a lot on their social media and the VMAs truck was giving away watermelon (sugar) 🍉 popsicles, so the fans got their hopes up.
the vma truck in new york was giving out free watermelon sugar popsicles<3 pic.twitter.com/Y5SV3zN0sc

— ✿⁷ evel seokjin (@icarusfallng) August 29, 2020
They even played the single multiple times during the broadcast but turns out he didn't come out on top.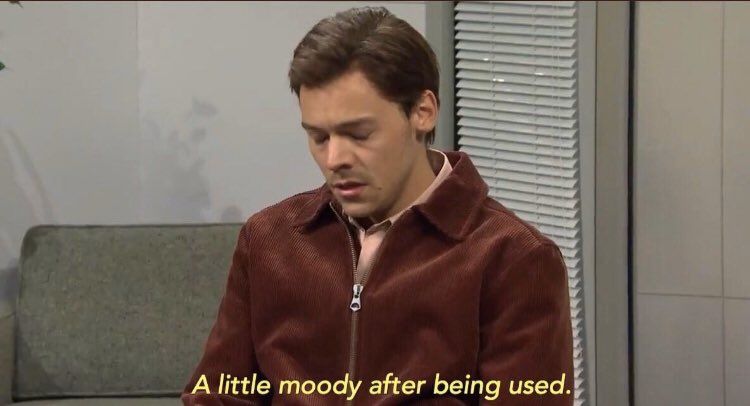 Someone also pointed out how the show itself was pre-recorded and how this MIGHT mean that votes were closed before they even nominated 'Watermelon Sugar'…but we can't confirm nor deny it, we're just telling you what they said so don't shoot the messenger!
everything is pre-recorded help pic.twitter.com/SIJ3KjLiUJ

— ' (@AllForMyAri) August 30, 2020
Far be it from us to belittle actual winners and their hard-work – they ALL deserved to be appreciated! – but we genuinely wonder what they expected more from Harry other than a song that went No. 1 on The Billboard Hot 100, charting for months – just like his whole album – and being literally an anthem this summer, and a music video for which he literally created a fake island named Eroda (Adore backwards, his mind!), a series of fake social media accounts for its inhabitants, a website, tourism advertisements and a beautiful meaningful backstory about friendship, diversity, acceptance and optimism. I guess we'll never know.
us to the vmas : harry rn: pic.twitter.com/K6l9KS2I12

— em ²⁸ ❯❯❯❯ | stream icarus falls. (@whoranonlyangeI) August 31, 2020
Anyways, Harry was spotted in London glowing, as usual, the day after he was snubbed by the show and that's all that matters. We will keep on streaming and supporting his talent because, regardless of any award ceremony, this is still Harry Styles' world and we're just living in it.
And no, we don't mention the G-word in this house. 🤫🤫🤫