It's been a year since Louis Tomlinson, staying true to his statement about wanting to make music he loves and make his fans proud – well, that's not a big deal Louis. We are ALWAYS proud of you! – and "turning a page", released 'Kill My Mind'.
The song marks a change of direction (no pun intended) for Louis' solo career, one he was very happy and excited to show us.
So happy to finally announce my new single #KillMyMind will be out a week today! Soooooo excited for you all to hear what I've been working on!

Follow and save here…. https://t.co/okvj4LGZ47 pic.twitter.com/Vr3pSj5qCh

— Louis Tomlinson (@Louis_Tomlinson) August 29, 2019
"This single 'Kill My Mind' is the closest I've got in all of my singles to where I feel comfortable, it's the kind of influences that I have and stuff that I listened to growing up." he confessed back then "Where I'm at with this single I'm actually really proud and relieved to finally find my place, find my lane musically."
#KillMyMind is out now ! So happy to be able to share new music with you all. Hope you love it ! https://t.co/okvj4LGZ47 pic.twitter.com/JSTQPDvyW1

— Louis Tomlinson (@Louis_Tomlinson) September 5, 2019
For a while, Tomlinson felt like he "was recording music that I thought would get me on the radio. I felt like I had to make a certain sound of music, but then I had a moment where I sat and thought, I just need to make music that is true to myself."
And that's how we got blessed with this indie-pop delight, where you can definitely spot the influence of the music he grew up listening to (he even created a dedicated playlist) and, most importantly, you can tell he sounds surer of himself and more comfortable in it than on his previous singles.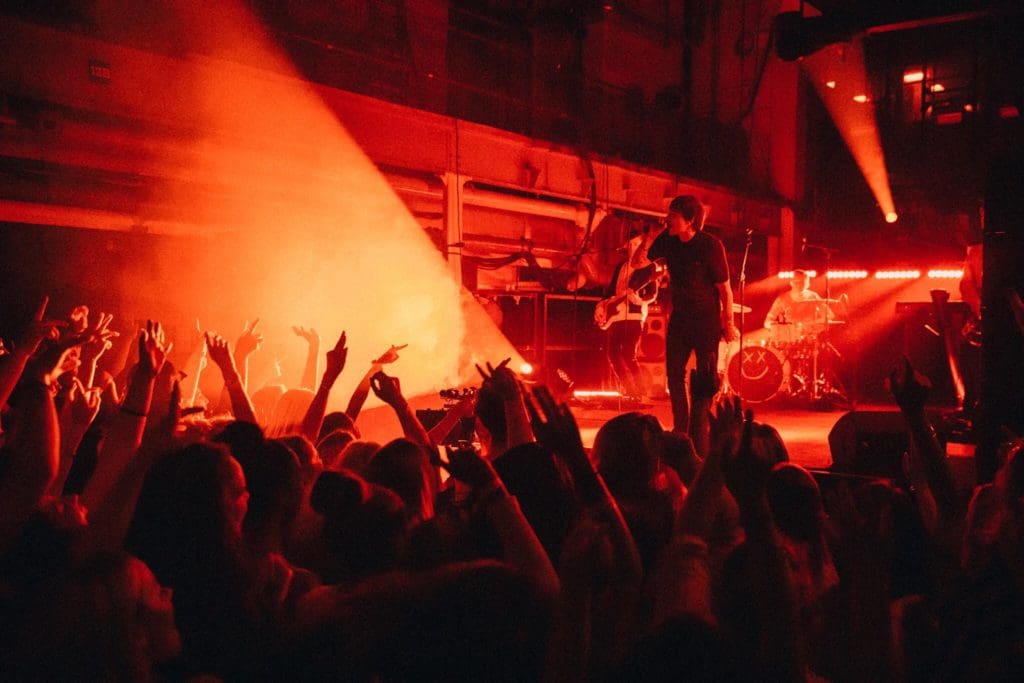 About its meaning, according to Tomlison, it "is a song about having fun and doing silly things when you're younger. It's about going through an experimental phase in your youth and doing things that might not be good for you, but they are exciting!"
Of course, he had to be his extra self and drive us crazy the day before the release by creating customized YouTube links that, based on the country you lived in, showed a different letter from the song's title and revealed a little snippet of the chorus.
https://twitter.com/Louis_Tomlinson/status/1169267235828969473
But he knows we know he knows we'd do anything for him and that's why he enjoys challenging us even more.
I mean, some of his fans running the updates account @KingLWTPromo and @LouisPromoSquad teamed up to put a billboard in Times Square. If that's not dedication and commitment, then I don't know what it is.
https://twitter.com/LouisPromoSquad/status/1302031164274868225
Louis was buzzing during promo and, shocking I know, he spent every spare moment to thank everyone who supported him and KMM. Especially his fans. Will he ever learn that we are the ones thanking him for sharing his amazing talent with us every single time? Probably not, but this is one of the many many many reasons why we love him so much.
Most importantly to my fans, honestly today was a moment for us. Seeing all of you support the record in your own initiative ways is incredible for me to see. Even if I don't always see you all I feel your presence and your backing. Love to you ALL!

— Louis Tomlinson (@Louis_Tomlinson) September 5, 2019
One year ago, Tomlinson sounded and looked very happy and proud of this track.
One year ago, he started to make music he liked and felt was true to himself, hoping to make his fans proud.
One year later, the song is still a bop you never get tired of listening to.
One year later, we're still the proudest of stanning an artist like Louis Tomlinson.
Can't wait to hear more similar stuff on LT2! Meanwhile, let's celebrate the anniversary by streaming 'Kill My Mind' – and the whole Walls album please and thank you!