10 Harry Styles-inspired sunglasses for summer
Harry treated us to three new pairs of sunnies in his Watermelon Sugar video. Find your summer sunglasses inspiration looking back at some of his best sunglasses looks over the years.
This post contains affiliate links, which means United By Pop receives a percentage if you make a purchase using these links. Thank you for supporting the brands that support this blog.
Harry Styles is a man of the people — and a man who can carry off any pair of sunglasses. Specialising in Gucci and vintage glasses, it takes a certain level of confidence to mix and match shapes and styles the way he does, but Harry loves fashion and isn't afraid to take a risk.
1. Red heart-shaped sunglasses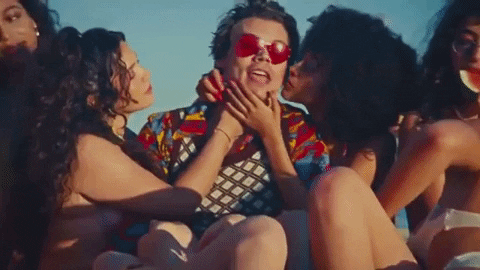 Starting with "Watermelon Sugar." If you aren't streaming already, help the single climb the charts by pausing the video and watching it on repeat it to admire Harry in a new pair of sunglasses. (Three pairs of sunglasses means at least three replays, right?)
Harry Lambert treated us to a close-up of the red love heart sunglasses on his Twitter. They are fun, whimsical, and will photograph really well throughout the year, giving you the perfect Harry attitude for summer.
2. Blue plastic circular sunglasses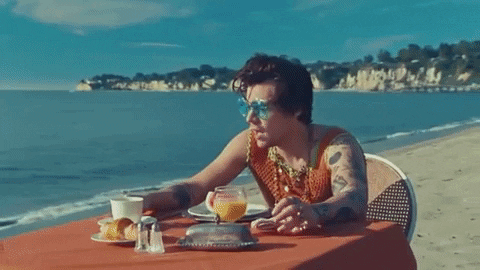 Gucci make a typical appearance in the "Watermelon Sugar" music video with some bold, blue circular sunglasses that would do well with an unplucked eyebrow. Paired with the yellow Bode flower shirt (anyone hoping for some Bode tour looks? I am!), these immediately scream authority. One look in these and people will be falling over themselves to help you out with whatever you need. Can you spot them in the Rolling Stone photo below?
3. Classic tortoiseshell sunglasses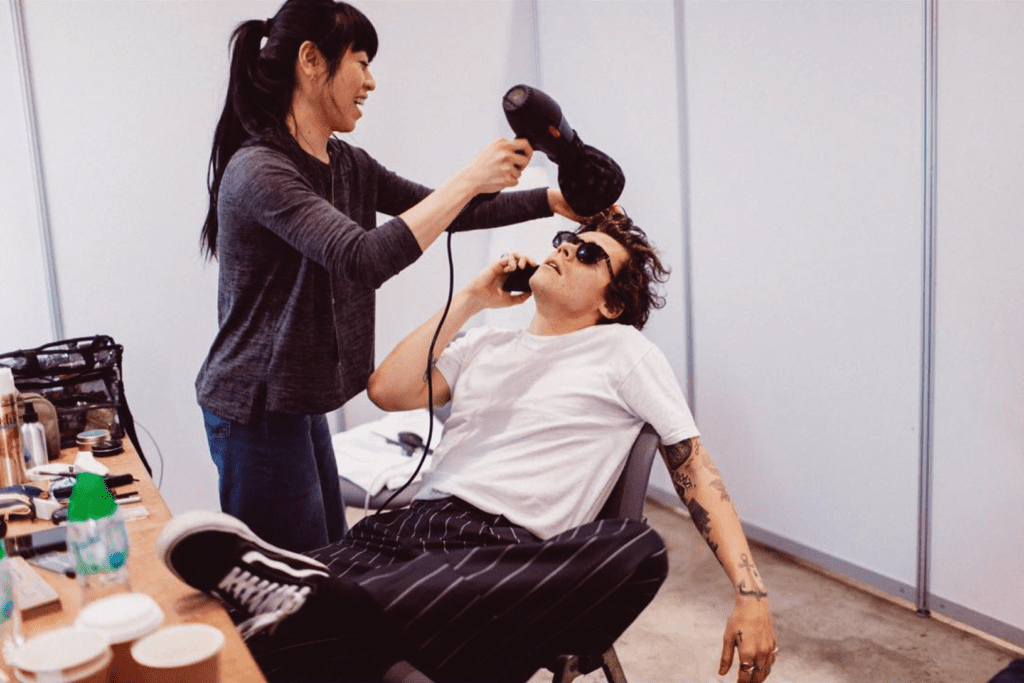 If you are looking for something likely to be in your price range, we only have to look at Harry's HSHQ photo from Hong Kong for inspiration (which just happened to be my lock screen for around a year). QUAY confirmed that Harry is wearing their Walk On style. These tortoiseshell shades can be worn to any family gathering and do well with plain T-shirts if that is more your style. Purchase the exact pair here.
4. Big, sparkly, square sunglasses
harry styles dressed up as ELTON JOHN for halloween pic.twitter.com/qK6zGzVRT4

— anna leszkiewicz (@annaleszkie) October 27, 2018
How could we forget 2018's iconic Halloween outfit? Harry was bedazzled to perfection in a custom replica of Elton John's crystal jumpsuit. We aren't saying that the sunglasses make this outfit when clearly the jumpsuit and the hat would win any Halloween costume, and be worthy of any theme at The Met Gala, but there is something about these pink Gucci glasses that means we can't look away.
5. Barbie pink plastic sunglasses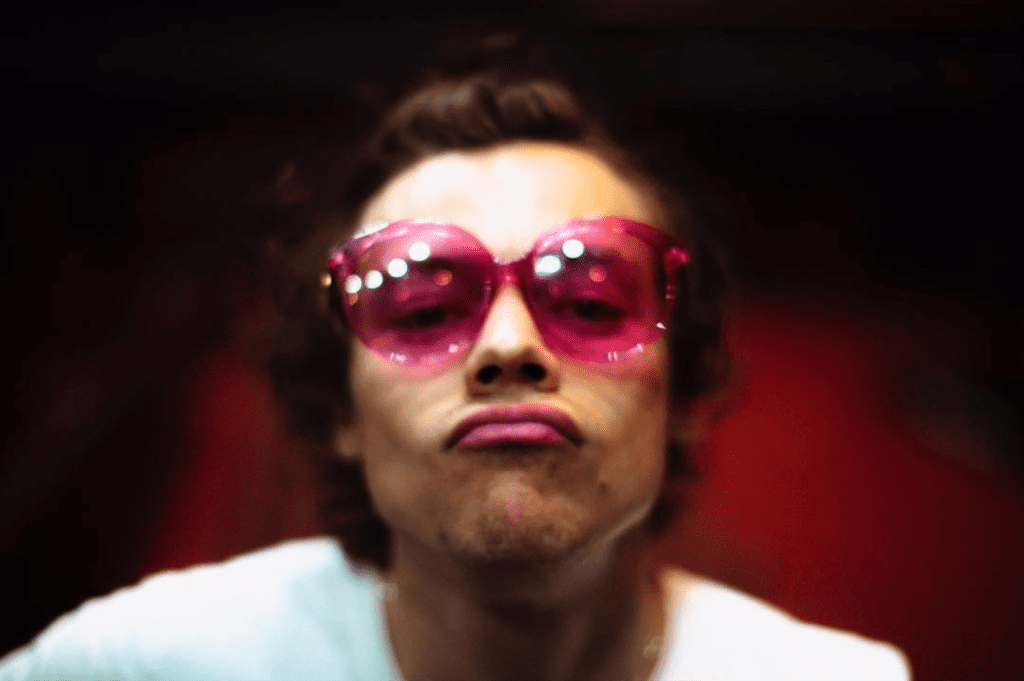 If the crystals are one step too far for you, these large pink frames are maybe one step more subtle. Still Gucci, still going to be complimented at every opportunity, these are perfect for pretending you are on that jetsetting vacation when we all know we'll be staying home this year.
6. Rectangular statement sunglasses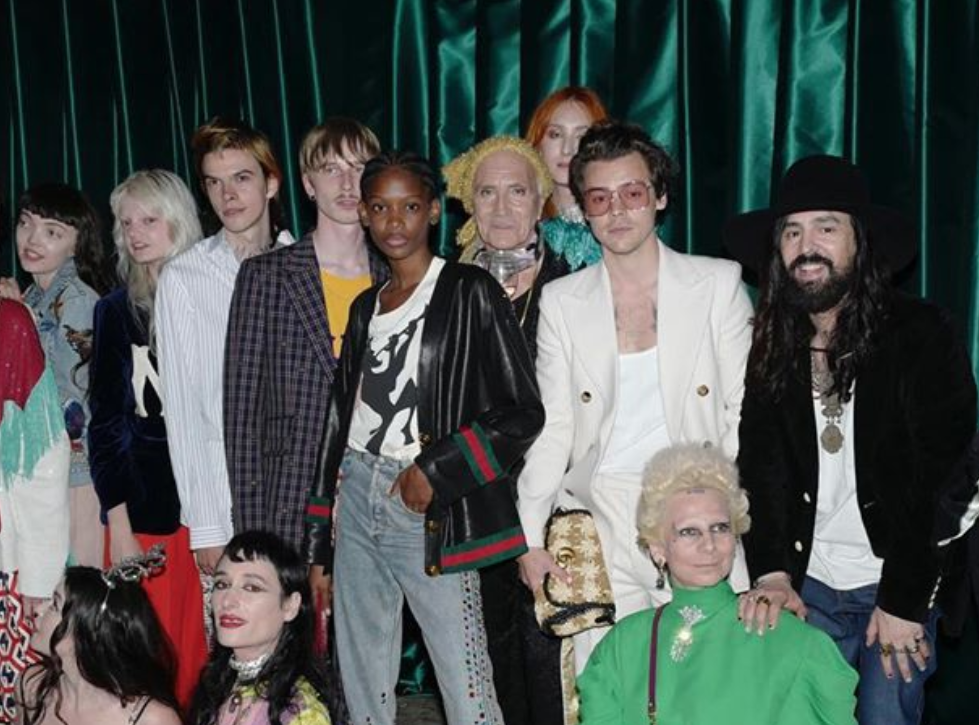 Wrapping up his third pair of pink sunglasses with a look that deserves all the attention and has been too quickly forgotten is the gold and pink rectangular oversized Guccis. Worn at the Gucci Cruise show in 2019, where he performed with Stevie Nicks and walked around exuding beauty and talent, these seem somewhat more practical than the other pink options and still give those vintage vibes.
7. Alien eyes sunglasses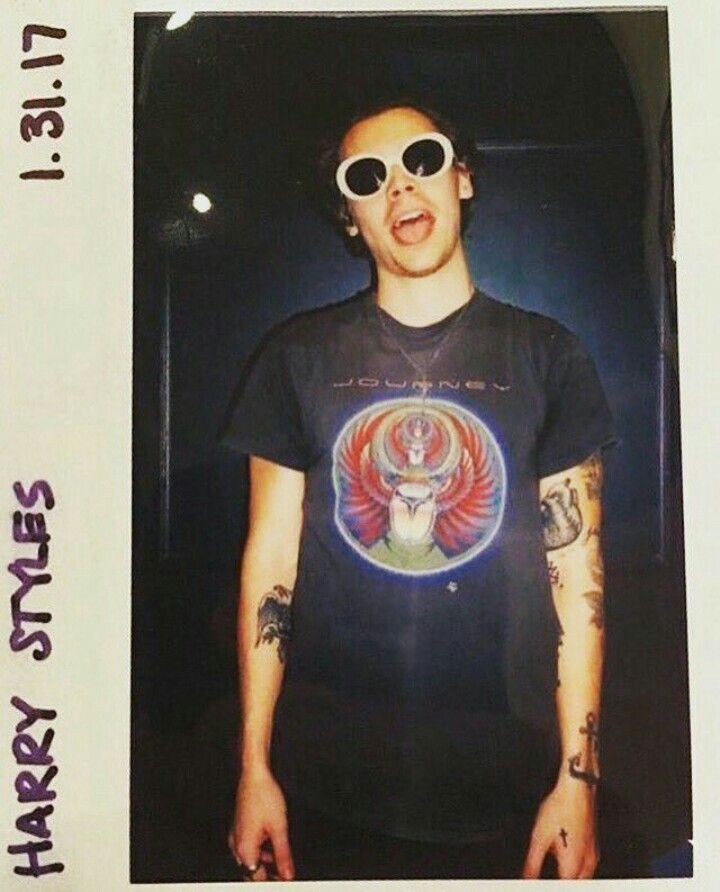 Harry's had this pair around for a few years and demonstrated that they work well with both long and short hair. Perfect for hiding your resting bitch face in the fourth zoom call of the day, a week's worth of smudged mascara, or very sleep deprived eyes these sunglasses are actually very practical. Retro enough to pair with a denim jacket and statement enough for a Facetime photoshoot, the versitility of these sunnies makes them a great buy.
Pick up a pair in the sale here and they'll outlast any fashion fads.
8. Opulent black sunglasses
If these classic black sunglasses are good enough for Harry and Gucci's Creative Director Alessandro, they are good enough for you. These dark lenses will make you seem mysterious and professional, and they look very very expensive. Take them shopping, take them to the beach, take them on your next cross-Atlantic flight and everyone will know you are a person with purpose, and that purpose is to look and feel your best.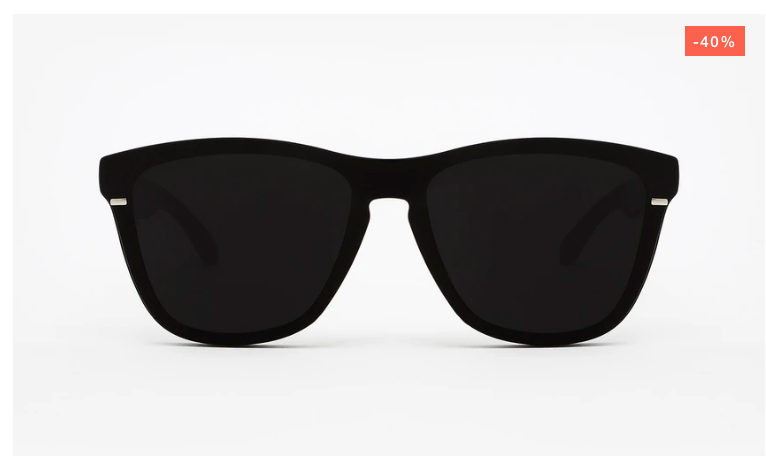 9. Oversized grandad-style sunglasses
This pair was spotted in a photo in February's Rolling Stone of Harry rehearsing before Fine Line Live. Get your own pair of oversized Grandad glasses here and you can wear them well over the next few decades. These haven't been spotted on Harry often so either they are pretty new or you can be one of the fans who really know the ins and out of his extensive sunglasses collection and can happily replicate that in your own life.
10. Round John Lennon-style sunglasses
Finishing up with yet another pair from the Watermelon Sugar music video! These very round John Lennon style sunglasses are a bold choice. It's not easy to find some with the same amber lenses but it'll be easier to eat your watermelon on the beach in this black lensed pair. Not sure that we'll see Harry in these during the grocery run but if you are aiming to recreate the Watermelon Sugar music video anytime soon these are an absolute must!
It's very important to protect your eyes! We are always reminded to put on suncream but most people don't realise that their eyes can also get sunburnt from too much UV light. As someone who has had sunburnt eyes too many times, and who also now wears gold glitter glasses everyday, I didn't realise how much fun wearing glasses could be until I found the right pair. Looking back through Harry's best sunglasses choices over the years, I hope you've found something that'll not only make you feel good, but will help you look after your eyes too. So that you can watch more Harry Styles videos, obviously. Let us know if you want a part two to this article as there are still so many underrated looks out there that absolutely need more of attention!