This post is sponsored by Scholastic.
Expertly subverting the classic Rapunzel fairytale we all know and love, Ella McLeod's lyrical debut YA novel written in both verse and prose, Rapunzella, Or Don't Touch My Hair, is a dream read for lovers of retellings that turn a classic tale on its head in an unique and modern way. Celebrating Black hair and coming into your own power as a young woman, Ella McLeod has created a bold, honest and magical story you won't be able to pull yourself away from.
To celebrate the release of this fabulous book, we've put together a quiz inspired by Rapunzella, so you can find out which classic fairytale world needs your help to save it because, let's face it, they're all a little messed up and in need of a modern touch.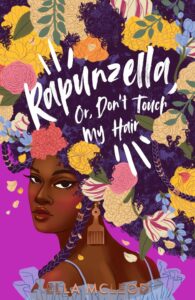 Get your copy of Rapunzella, Or Don't Touch My Hair by Ella McLeod here.