25+ amazing new YA releases of April 2020
Step into spring with these stunning April YA releases
This post contains affiliate links, which means United By Pop receives a percentage if you make a purchase using these links. Thank you for supporting the brands that support this blog.
Spring has officially sprung and it's bought with it stories of book bloggers, body positivity, assassination plots, memory thieves, climate change activists, zombies and more.
While we can't eliminate the stress and anxiety you may be feeling due to COVID-19 and self-isolation entirely, we have high hopes that taking a moment to lose yourself in the pages of these fantastic April YA 2020 releases, might at least help to ease it.
---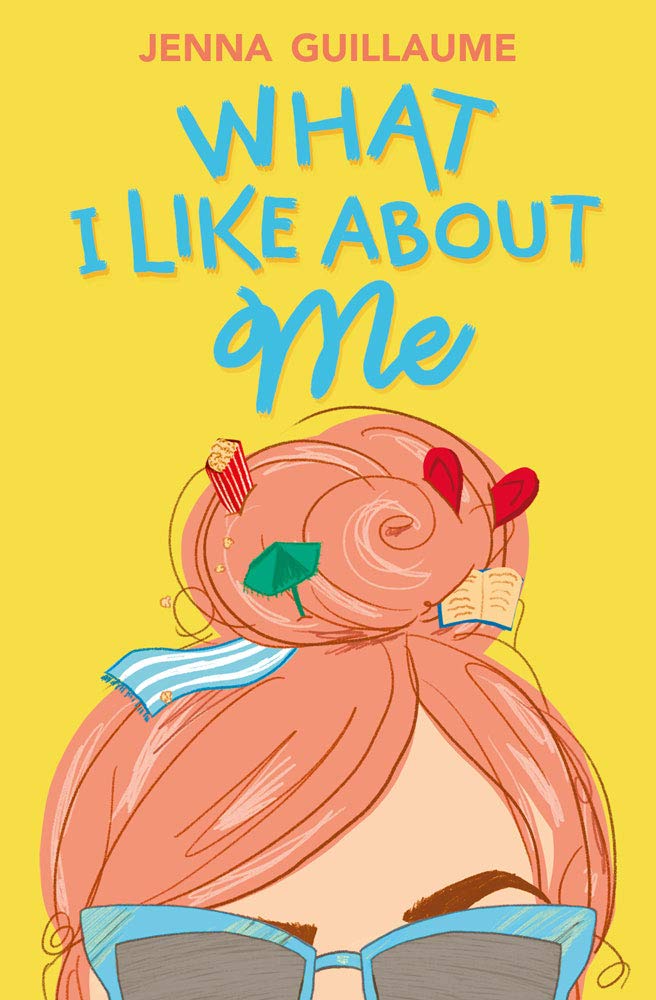 What I like About Me by Jenna Guillaume (1st April)
The last thing sixteen-year-old Maisie Martin thought she'd be doing this summer is entering a beauty pageant.Not when she's spent most of her life hiding her body from everyone.
Not when her Dad is AWOL for Christmas and her gorgeous older sister has returned to rock Maisie's shaky confidence. And her best friend starts going out with the boy she's always loved. But Maisie's got something to prove.
As she writes down all the ways this summer is going from bad to worse in her school-assignment journal, what starts as a homework torture-device might just end up being an account of how Maisie didn't let anything, or anyone, hold her back…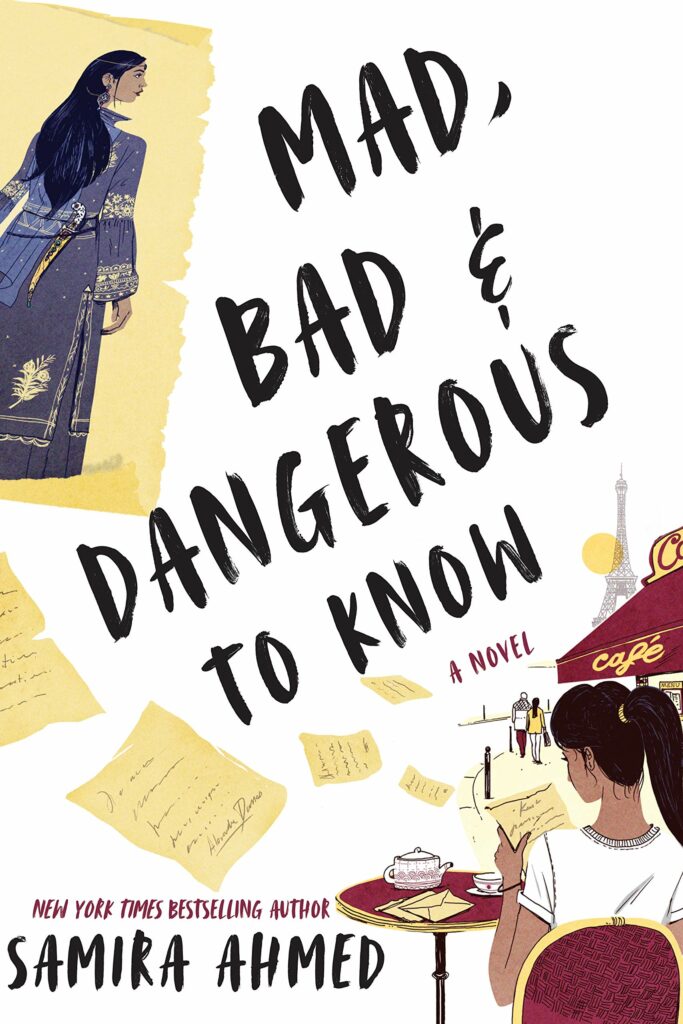 Mad, Bad & Dangerous to Know by Samira Ahmed (7th April)
It's August in Paris and 17-year-old Khayyam Maquet – American, French, Indian, Muslim – is at a crossroads. This holiday with her professor parents should be a dream trip for the budding art historian. But her maybe-ex-boyfriend is probably ghosting her, she might have just blown her chance at getting into her dream college, and now all she really wants is to be back home in Chicago figuring out her messy life instead of brooding in the City of Light.
Two hundred years before Khayyam's summer of discontent, Leila is struggling to survive and keep her true love hidden from the Pasha who has 'gifted' her with favoured status in his harem. In the present day – and with the company of a descendant of Alexandre Dumas – Khayyam begins to connect allusions to an enigmatic 19th-century Muslim woman whose path may have intersected with Alexandre Dumas, Eugene Delacroix, and Lord Byron.
Echoing across centuries, Leila and Khayyam's lives intertwine, and as one woman's long-forgotten life is uncovered, another's is transformed.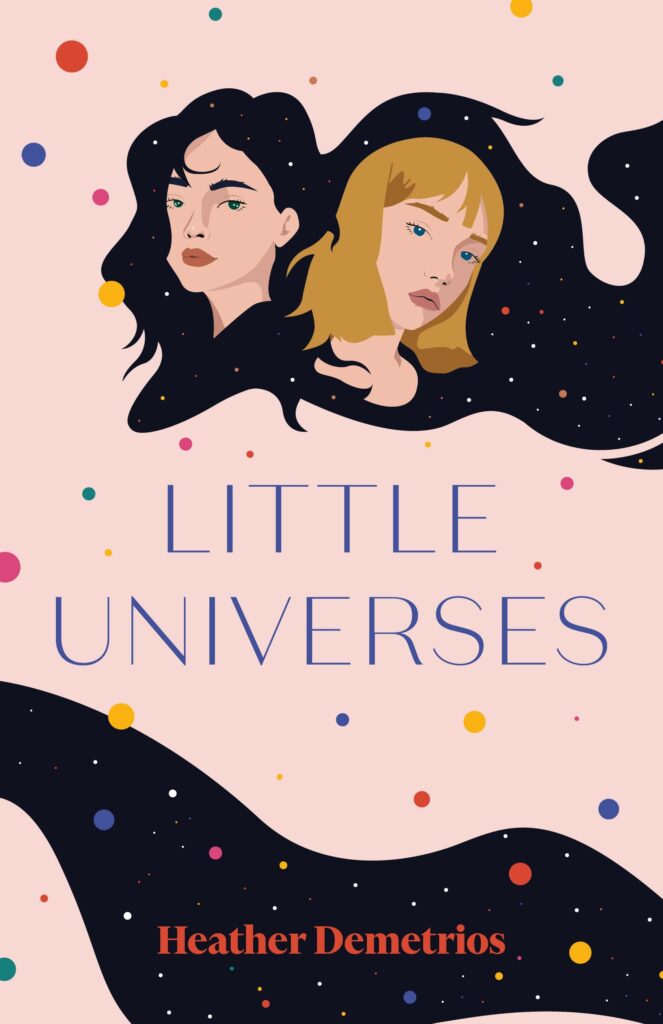 Little Universes by Heather Demetrios (7th April)
One wave: that's all it takes for the rest of Mae and Hannah Winters' lives to change.
When a tsunami strikes the island where their parents are vacationing, it soon becomes clear that their mom and dad are never coming home. Forced to move to Boston from sunny California for the rest of their senior year, each girl struggles with secrets their parents' death has brought to light, and with their uncertainty about the future. Instead of bringing them closer, it feels like the wave has torn the sisters apart.
Hannah is a secret poet who wants to be seen, but only knows how to hide. The pain pills she stole from her dead father hurl her onto the shores of an addiction she can't shake and a dealer who turns her heart upside down. When it's clear Hannah's drowning, Mae, a budding astronaut suddenly launched into an existential crisis–and unexpected love–must choose between herself and the only family she has left.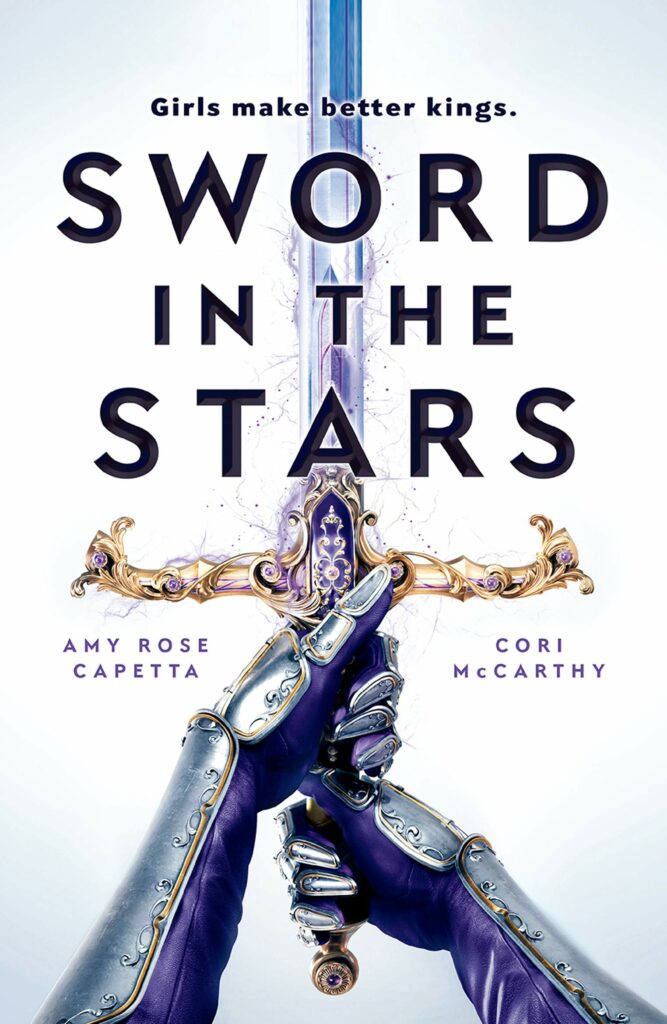 Sword In The Stars by Amy Rose Capetta & Cori McCarthy (7th April)
Ari, Merlin and her Rainbow knights must pull off a heist thousands of years in the past – to save humanity's future.
The battle against the tyrannical Mercer corporation may have been won, but the war has only just begun. Now Ari and her cursed wizard Merlin must travel back in time to the unenlightened Middle Ages and steal King Arthur's Grail – the very definition of impossible.
But the time travellers have to tread carefully. If they come face-to-face with the original Arthurian legend, it could produce a ripple effect that changes the course of history. It's a risky game where the past can be even more dangerous than the future.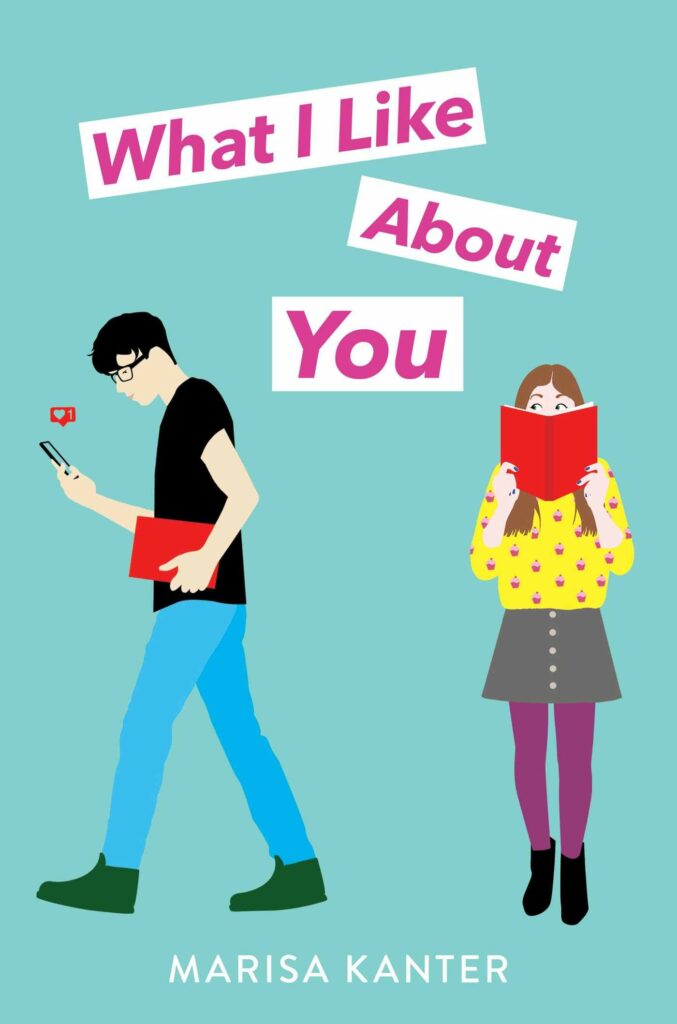 What I Like About You by Marisa Kanter (7th April)
There are a million things that Halle Levitt likes about her online best friend, Nash.
He's an incredibly talented graphic novelist. He loves books almost as much as she does. And she never has to deal with the awkwardness of seeing him in real life. They can talk about anything…
Except who she really is.
Because online, Halle isn't Halle—she's Kels, the enigmatically cool creator of One True Pastry, a YA book blog that pairs epic custom cupcakes with covers and reviews. Kels has everything Halle doesn't: friends, a growing platform, tons of confidence, and Nash.
That is, until Halle arrives to spend senior year in Gramps's small town and finds herself face-to-face with real, human, not-behind-a-screen Nash. Nash, who is somehow everywhere she goes—in her classes, at the bakery, even at synagogue.
Nash who has no idea she's actually Kels.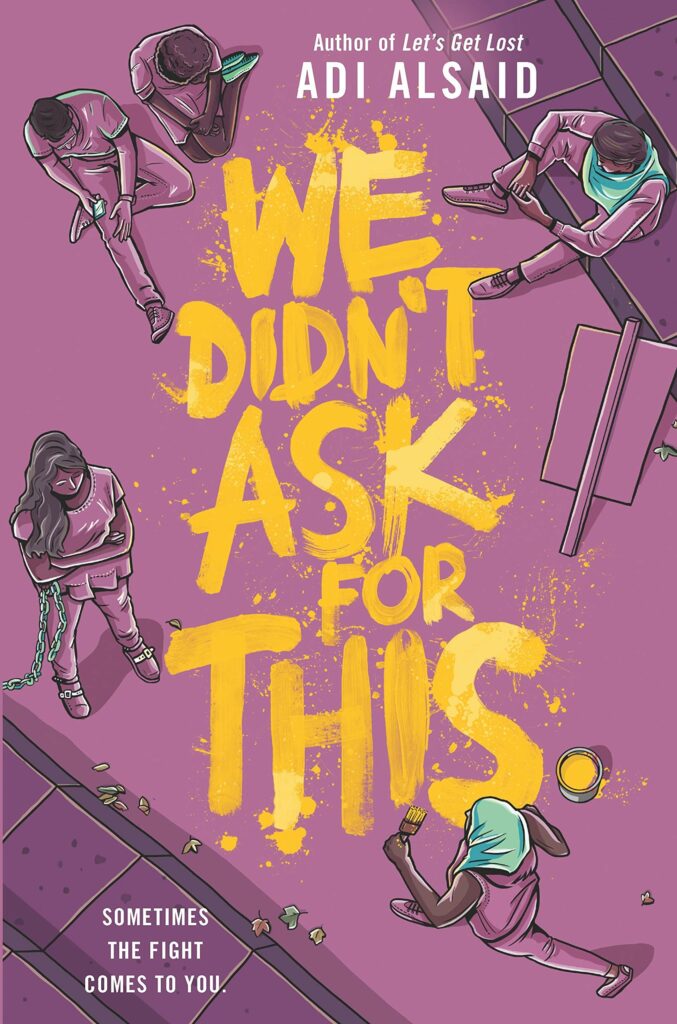 We Didn't Ask for This by Adi Alsaid (7th April)
Central International School's annual lock-in is legendary — and for six students, this year's lock-in is the answer to their dreams. The chance to finally win the contest. Kiss the guy. Make a friend. Become the star of a story that will be passed down from student to student for years to come.
But then a group of students, led by Marisa Cuevas, stage an eco-protest and chain themselves to the doors, vowing to keep everyone trapped inside until their list of demands is met. While some students rally to the cause, others are devastated as they watch their plans fall apart. And Marisa, once so certain of her goals, must now decide just how far she'll go to attain them.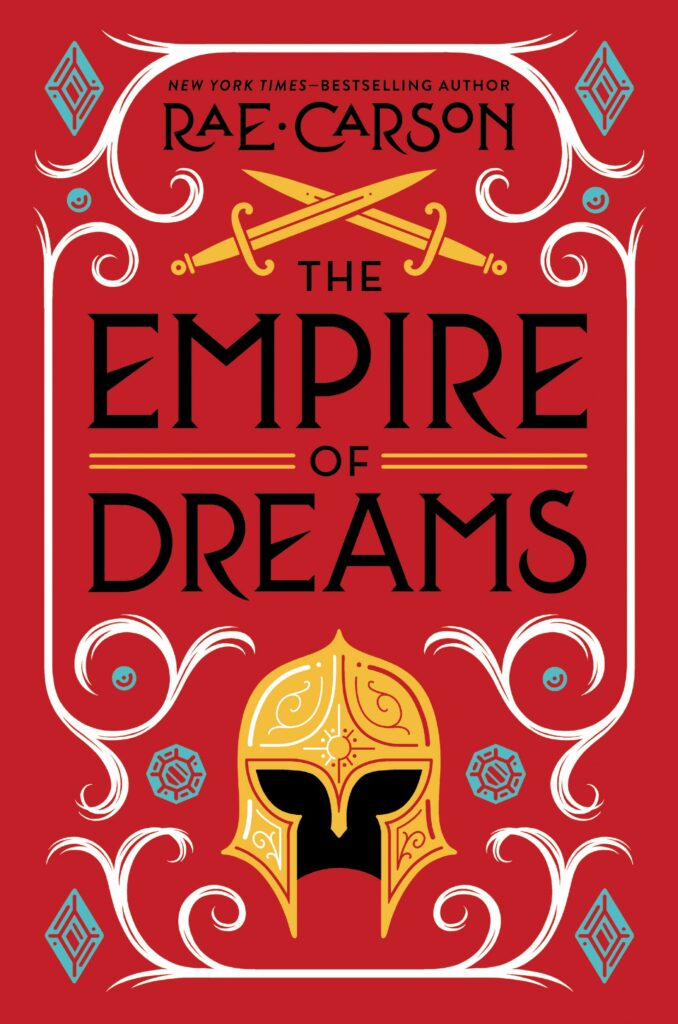 The Empire of Dreams by Rae Carson (7th April)
Even though Red Sparkle Stone is a foundling orphan with an odd name and a veiled past, she's about to be adopted into the royal family—by Empress Elisa herself. Sixteen-year-old Red can hardly believe her luck. Then, in a stunning political masterstroke, the empress's greatest rival blocks the adoption, and Red is left with no family and no future.
Grieving and lost, but determined to find her place, Red hatches a daring plan: she will prove herself as a recruit for the world's most elite fighting force, the legendary Royal Guard—something no woman has done before. But it's no coincidence that someone wanted her to fail as a princess, someone whose shadowy agenda puts everything she loves at risk. As danger closes in, it will be up to Red and her new friends—and maybe some new enemies—to save the empire. If they can survive recruitment year.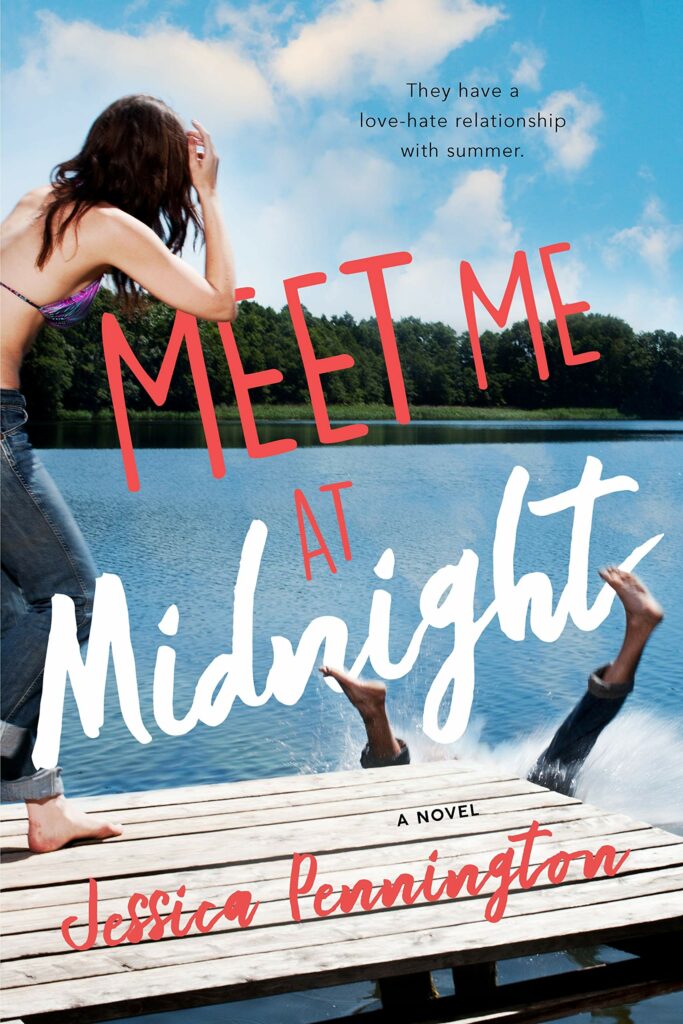 Meet Me At Midnight by Jessica Pennington (April 7th)
Sidney and Asher should have clicked. Two star swimmers forced to spend their summers on a lake together sounds like the perfect match. But it's the same every year—in between cookouts and boat rides and family-imposed bonfires, Sidney and Asher spend the dog days of summer finding the ultimate ways to prank each other. And now, after their senior year, they're determined to make it the most epic summer yet.
But their plans are thrown in sudden jeopardy when their feud causes their families to be kicked out of their beloved lake houses. Once in their new accommodations, Sidney expects the prank war to continue as usual. But then she gets a note—Meet me at midnight. And Asher has a proposition for her: join forces for one last summer of epic pranks, against a shared enemy—the woman who kicked them out.
Their truce should make things simpler, but six years of tormenting one another isn't so easy to ignore. Kind of like the undeniable attraction growing between them.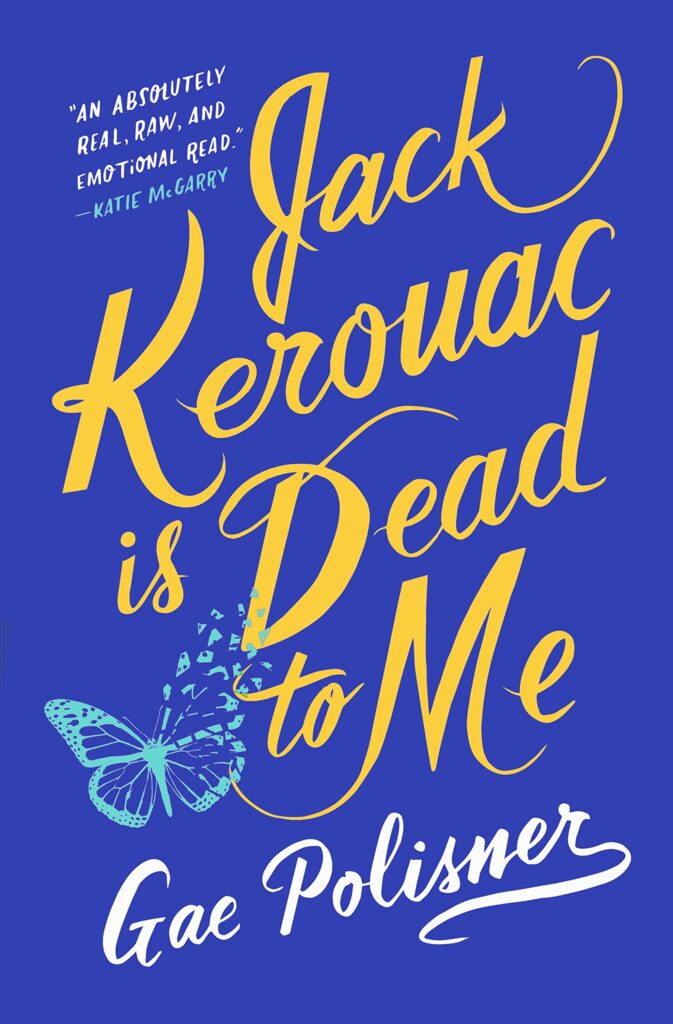 Jack Kerouac is Dead to Me by Gae Polisner (April 7th)
Fifteen-year-old JL Markham's life used to be filled with carnival nights and hot summer days spent giggling with her forever best friend Aubrey about their families and boys. Together, they were unstoppable. But they aren't the friends they once were.
With JL's father gone on long term business, and her mother suffering from dissociative disorder, JL takes solace in the in the tropical butterflies she raises, and in her new, older boyfriend, Max Gordon. Max may be rough on the outside, but he has the soul of a poet (something Aubrey will never understand). Only, Max is about to graduate, and he's going to hit the road – with or without JL.
JL can't bear being left behind again. But what if devoting herself to Max not only means betraying her parents, but permanently losing the love of her best friend? What becomes of loyalty, when no one is loyal to you?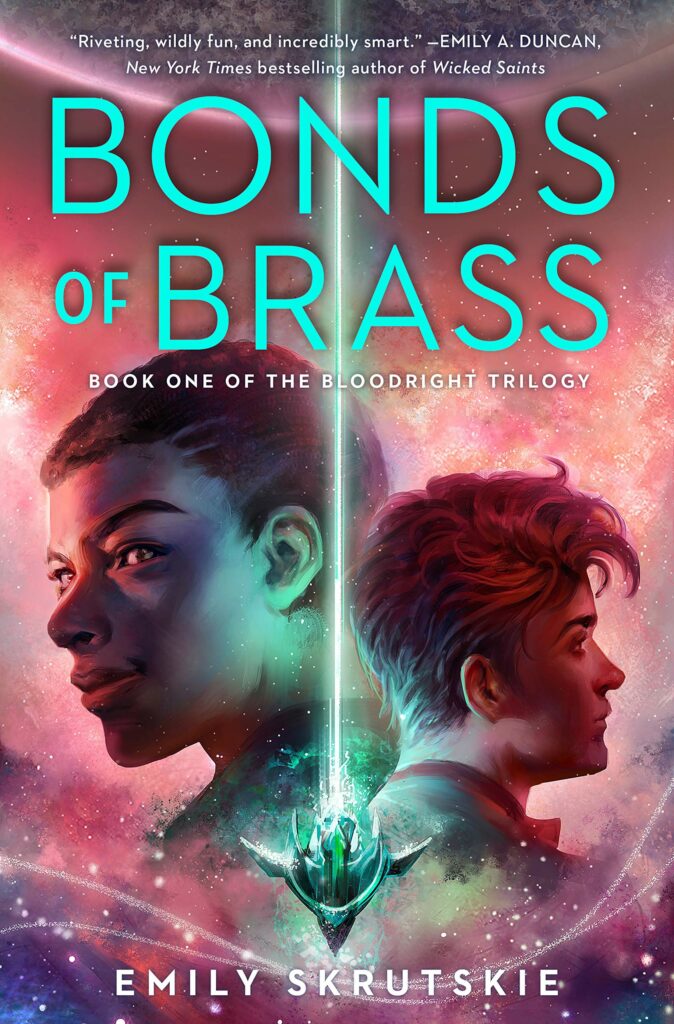 Bonds of Brass by Emily Skrutskie (April 7th)
Ettian Nassun's life was shattered when the merciless Umber Empire invaded. He's spent seven years putting himself back together under its rule, joining an Umber military academy and becoming the best pilot in his class. Even better, he's met Gal Veres–his exasperating and infuriatingly enticing roommate who's made the Academy feel like a new home.
But when dozens of classmates spring an assassination plot on Gal, a devastating secret comes to light: Gal is the heir to the Umber Empire. Ettian barely manages to save his best friend and flee the compromised Academy unscathed, rattled both that Gal stands to inherit the empire that broke him and that there are still people willing to fight back against Umber rule. As they piece together a way to deliver Gal safely to his throne, Ettian finds himself torn in half by an impossible choice. Does he save the man who's won his heart and trust that Gal's goodness could transform the empire? Or does he throw his lot in with the brewing rebellion and fight to take back what's rightfully theirs?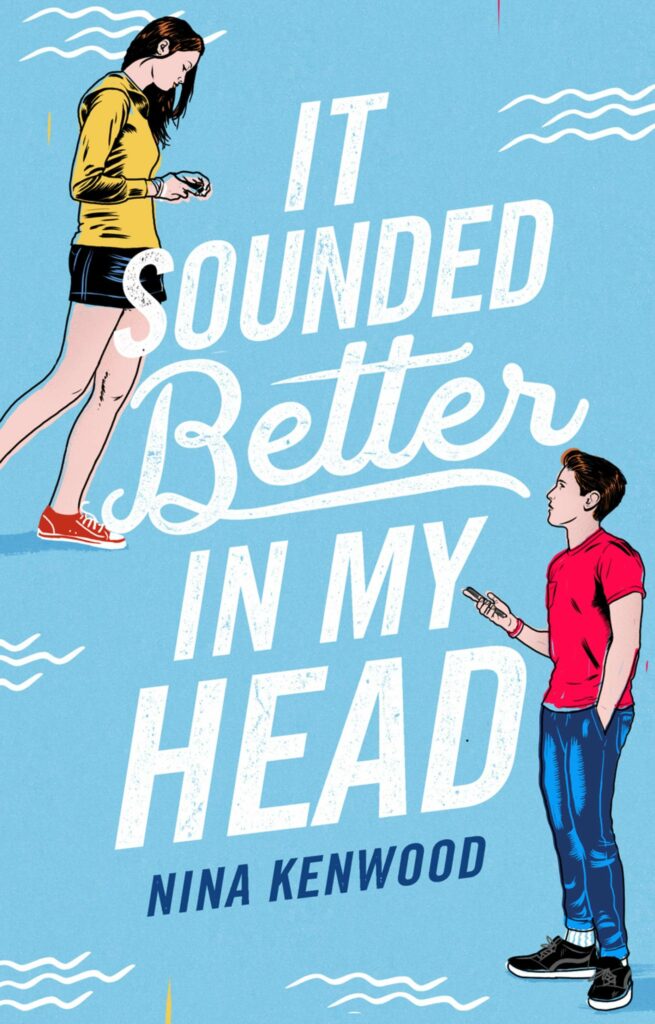 It Sounded Better in My Head by Nina Kenwood (7th April)
When her parents announce their impending divorce, Natalie can't understand why no one is fighting, or at least mildly upset. Then Zach and Lucy, her two best friends, hook up, leaving her feeling slightly miffed and decidedly awkward. She'd always imagined she would end up with Zach one day―in the version of her life that played out like a TV show, with just the right amount of banter, pining, and meaningful looks. Now everything has changed, and nothing is quite making sense. Until an unexpected romance comes along and shakes things up even further.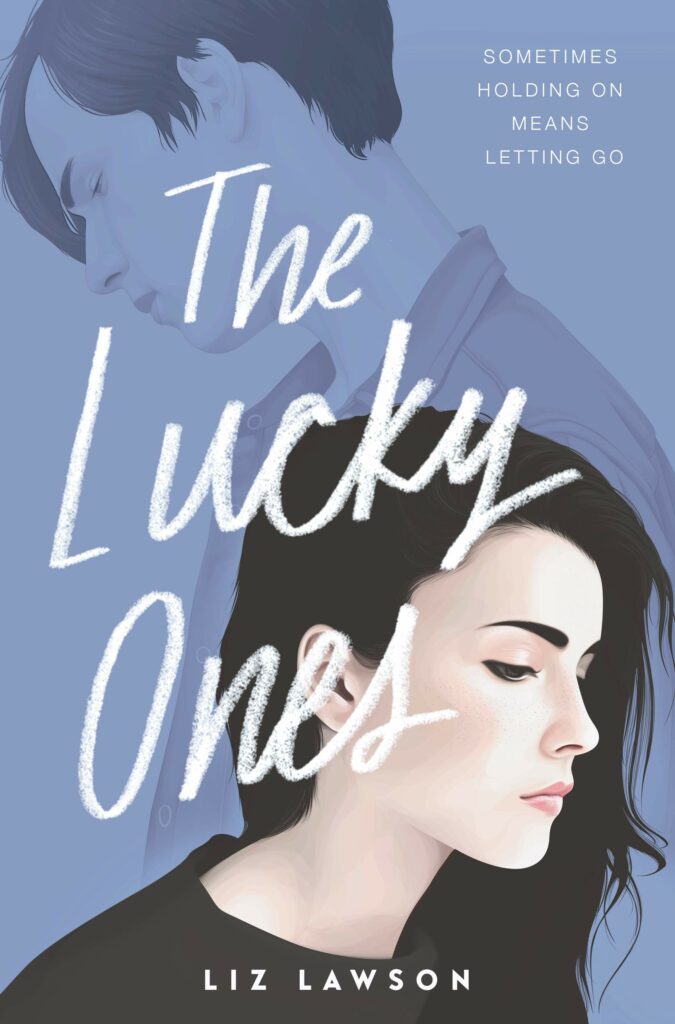 The Lucky Ones by Liz Lawson (7th April)
May is a survivor. But she doesn't feel like one. She feels angry. And lost. And alone. Eleven months after the school shooting that killed her twin brother, May still doesn't know why she was the only one to walk out of the band room that day. No one gets what she went through–no one saw and heard what she did. No one can possibly understand how it feels to be her.
Zach lost his old life when his mother decided to defend the shooter. His girlfriend dumped him, his friends bailed, and now he spends his time hanging out with his little sister…and the one faithful friend who stuck around. His best friend is needy and demanding, but he won't let Zach disappear into himself. Which is how Zach ends up at band practice that night. The same night May goes with her best friend to audition for a new band.
Which is how May meets Zach. And how Zach meets May. And how both might figure out that surviving could be an option after all.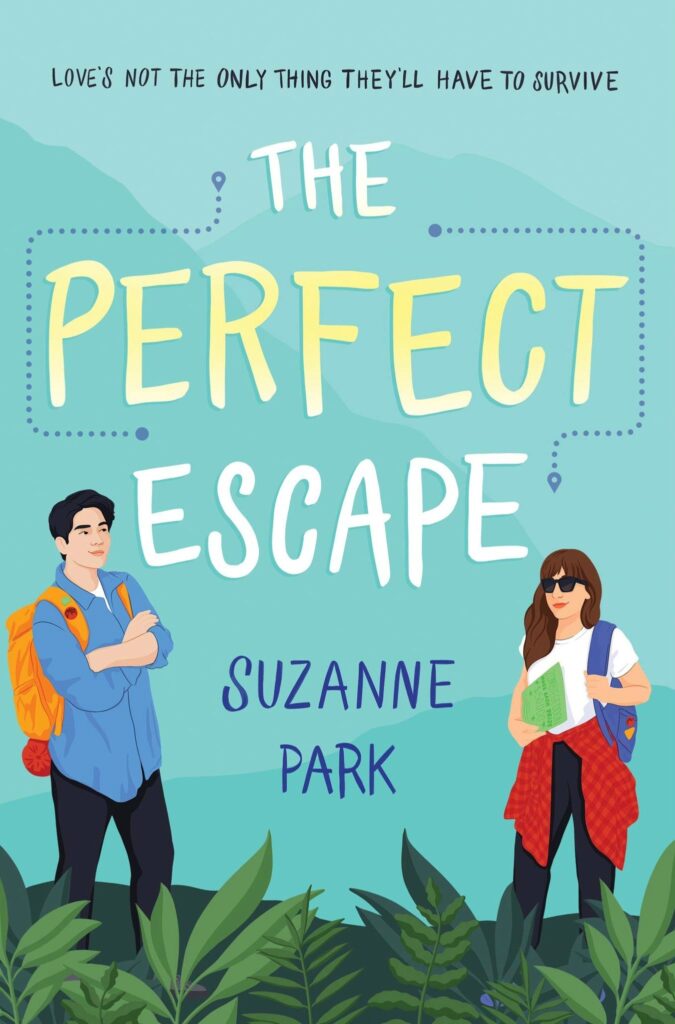 The Perfect Escape by Suzanne Park (7th April)
Nate Jae-Woo Kim wants to be rich. When one of his classmates offers Nate a ridiculous amount of money to commit grade fraud, he knows that taking the windfall would help support his prideful Korean family, but is compromising his integrity worth it?
Luck comes in the form of Kate Anderson, Nate's colleague at the zombie-themed escape room where he works. She approaches Nate with a plan: a local tech company is hosting a weekend-long survivalist competition with a huge cash prize. It could solve all of Nate's problems, and she needs the money too.
If the two of them team up, Nate has a real shot of winning the grand prize. But the real challenge? Making through the weekend with his heart intact…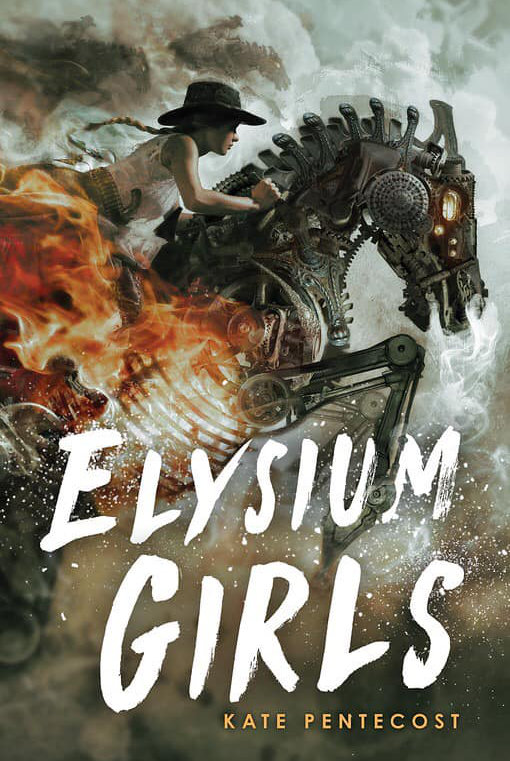 Elysium Girls by Kate Pentecost (14th April)
When Sal is named Successor to Mother Morevna, a powerful witch and leader of Elysium, she jumps at the chance to prove herself to the town. Ever since she was a kid, Sal has been plagued by false visions of rain, and though people think she's a liar, she knows she's a leader. Even the arrival of enigmatic outsider Asa-a human-obsessed demon in disguise-doesn't shake her confidence in her ability. Until a terrible mistake results in both Sal and Asa's exile into the Desert of Dust and Steel.
Face-to-face with a brutal, unforgiving landscape, Sal and Asa join a gang of girls headed by another Elysium exile-and young witch herself-Olivia Rosales. In order to atone for their mistake, they create a cavalry of magic powered, scrap metal horses to save Elysium from the coming apocalypse. But Sal, Asa, and Olivia must do more than simply tip the scales in Elysium's favor-only by reinventing the rules can they beat the Life and Death at their own game.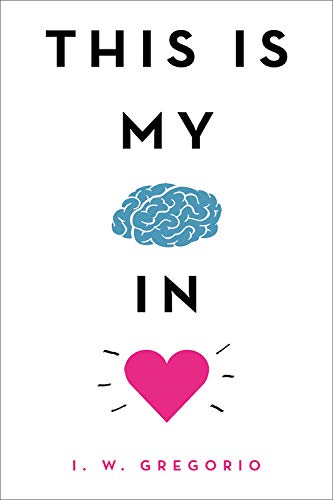 This is My Brain in Love by I.W. Gregorio (14th April)
Jocelyn Wu has just three wishes for her junior year: To make it through without dying of boredom, to direct a short film with her BFF Priya Venkatram, and to get at least two months into the year without being compared to or confused with Peggy Chang, the only other Chinese girl in her grade.
Will Domenici has two goals: to find a paying summer internship, and to prove he has what it takes to become an editor on his school paper.
Then Jocelyn's father tells her their family restaurant may be going under, and all wishes are off. Because her dad has the marketing skills of a dumpling, it's up to Jocelyn and her unlikely new employee, Will, to bring A-Plus Chinese Garden into the 21st century (or, at least, to Facebook).What starts off as a rocky partnership soon grows into something more. But family prejudices and the uncertain future of A-Plus threaten to keep Will and Jocelyn apart. It will take everything they have and more, to save the family restaurant and their budding romance.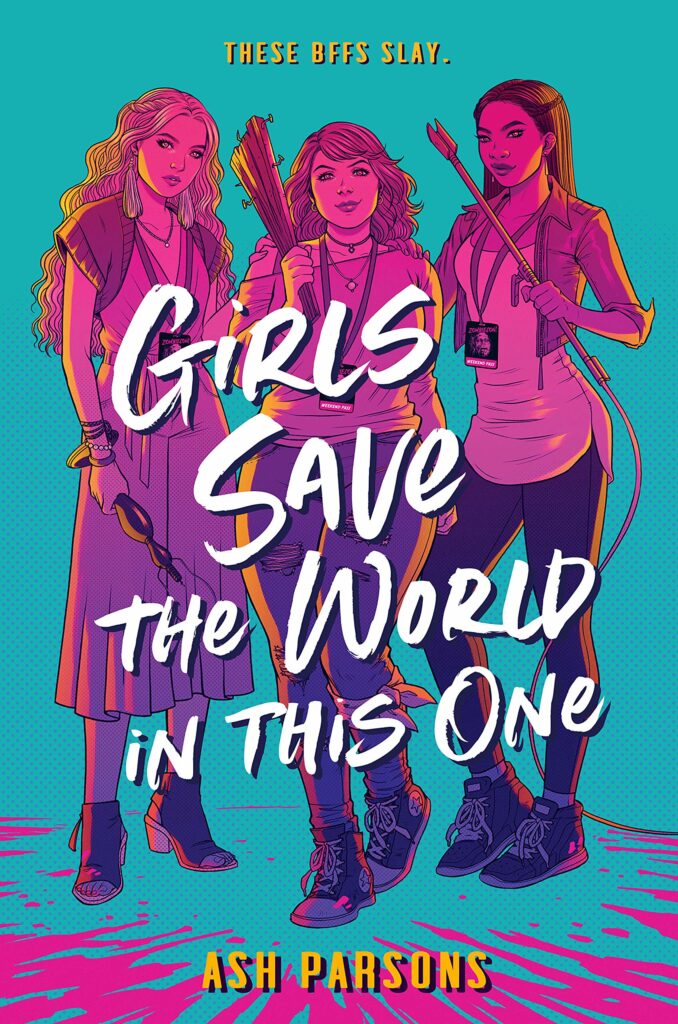 Girls Save the World in This One by Ash Parsons (April 14th)
June's whole life has been leading up to this: ZombieCon, the fan convention celebrating all things zombies. She and her two best friends plan on hitting all the panels, photo ops, and meeting the heartthrob lead of their favorite zombie apocalypse show Human Wasteland.
And when they arrive everything seems perfect, though June has to shrug off some weirdness from other fans—people shambling a little too much, and someone actually biting a cast member. Then all hell breaks loose and June and her friends discover the truth: real zombies are taking over the con. Now June must do whatever it takes to survive a horde of actual brain-eating zombies—and save the world.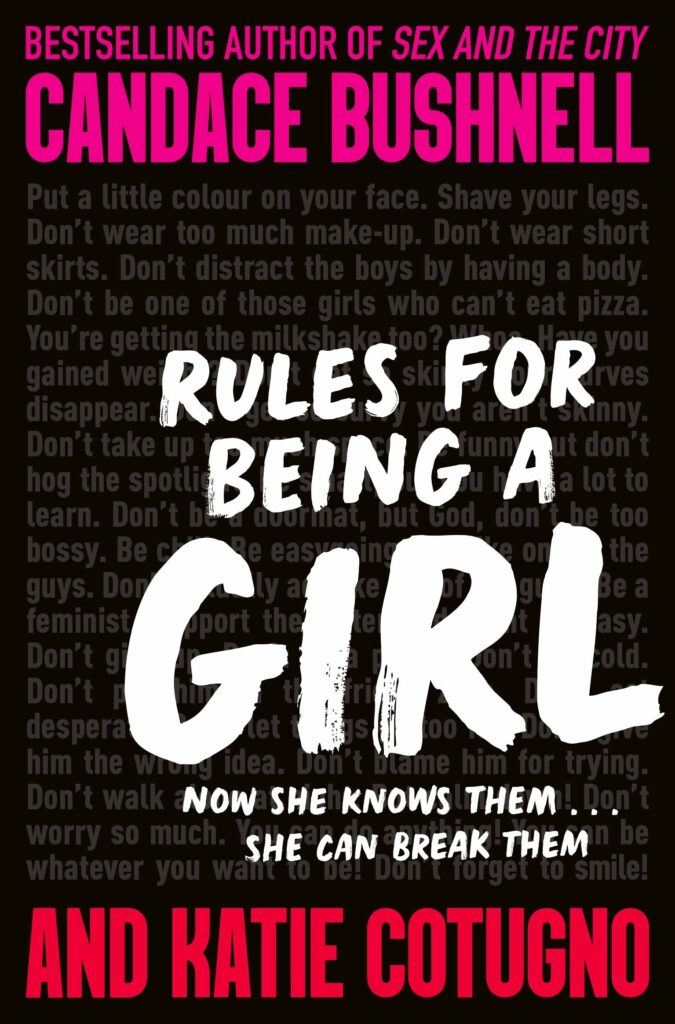 Rules for Being a Girl by Candace Bushnell & Katie Cotugno (16th April)
Marin has always been good at navigating these unspoken guidelines. A star student and editor of the school paper, she dreams of getting into Brown University. Marin's future seems bright―and her young, charismatic English teacher, Mr. Beckett, is always quick to admire her writing and talk books with her.
But when "Bex" takes things too far and comes on to Marin, she's shocked and horrified. Had she somehow led him on? Was it her fault?
When Marin works up the courage to tell the administration what happened, no one believes her. She's forced to face Bex in class every day. Except now, he has an ax to grind.
But Marin isn't about to back down. She uses the school newspaper to fight back and she starts a feminist book club at school. She finds allies in the most unexpected people, like "slutty" Gray Kendall, who she'd always dismissed as just another lacrosse bro. As things heat up at school and in her personal life, Marin must figure out how to take back the power and write her own rules.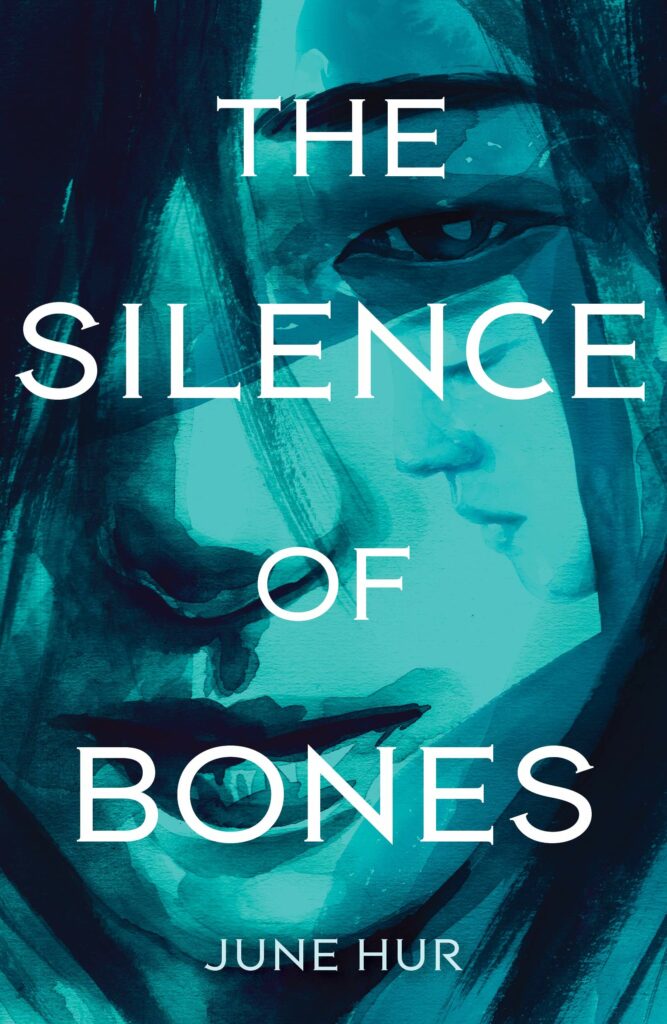 The Silence of Bones by June Hur (April 21st)
1800, Joseon (Korea). Homesick and orphaned sixteen-year-old Seol is living out the ancient curse: "May you live in interesting times." Indentured to the police bureau, she's been tasked with assisting a well-respected young inspector with the investigation into the politically charged murder of a noblewoman.
As they delve deeper into the dead woman's secrets, Seol forms an unlikely bond of friendship with the inspector. But her loyalty is tested when he becomes the prime suspect, and Seol may be the only one capable of discovering what truly happened on the night of the murder. But in a land where silence and obedience are valued above all else, curiosity can be deadly.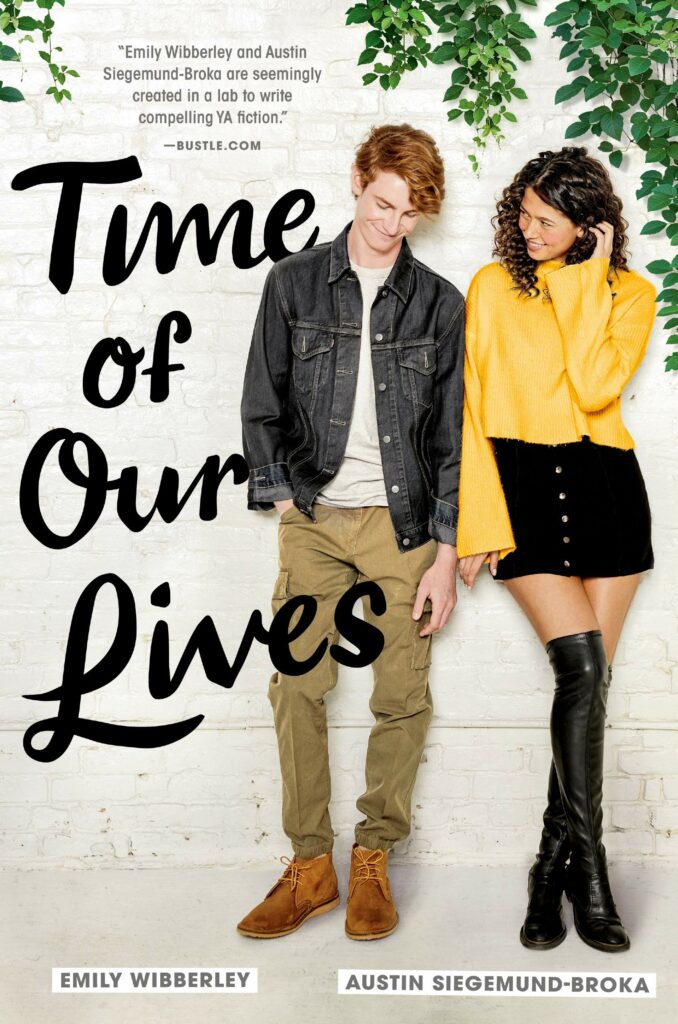 Time of Our Lives by Emily Wibberly & Austin Siegemund-Broka (April 21st)
Fitz Holton waits in fear for the day his single mother's early-onset Alzheimer's starts stealing her memory. He's vowed to stay close to home to care for her in the years to come–never mind the ridiculous college tour she's forcing him on to visit schools where he knows he'll never go. Juniper Ramirez is counting down the days until she can leave home, a home crowded with five younger siblings and zero privacy. Against the wishes of her tight-knit family, Juniper plans her own college tour of the East Coast with one goal: get out.
When Fitz and Juniper cross paths on their first college tour in Boston, they're at odds from the moment they meet– while Juniper's dying to start a new life apart for her family, Fitz faces the sacrifices he must make for his. Their relationship sparks a deep connection–in each other's eyes, they glimpse alternate possibilities regarding the first big decision of their adult lives.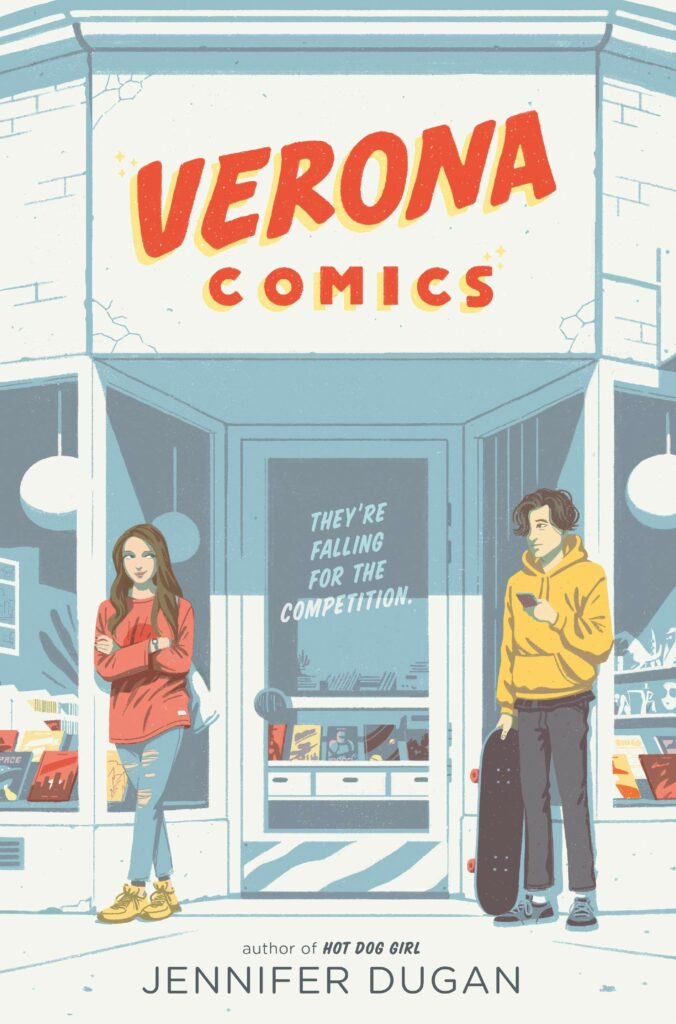 Verona Comics by Jennifer Dugan (April 21st)
Jubilee has it all together. She's an elite cellist, and when she's not working in her stepmom's indie comic shop, she's prepping for the biggest audition of her life.
Ridley is barely holding it together. His parents own the biggest comic-store chain in the country, and Ridley can't stop disappointing them—that is, when they're even paying attention.
They meet one fateful night at a comic convention prom, and the two can't help falling for each other. Too bad their parents are at each other's throats every chance they get, making a relationship between them nearly impossible…unless they manage to keep it a secret.
Then again, the feud between their families may be the least of their problems. As Ridley's anxiety spirals, Jubilee tries to help but finds her focus torn between her fast-approaching audition and their intensifying relationship. What if love can't conquer all? What if each of them needs more than the other can give?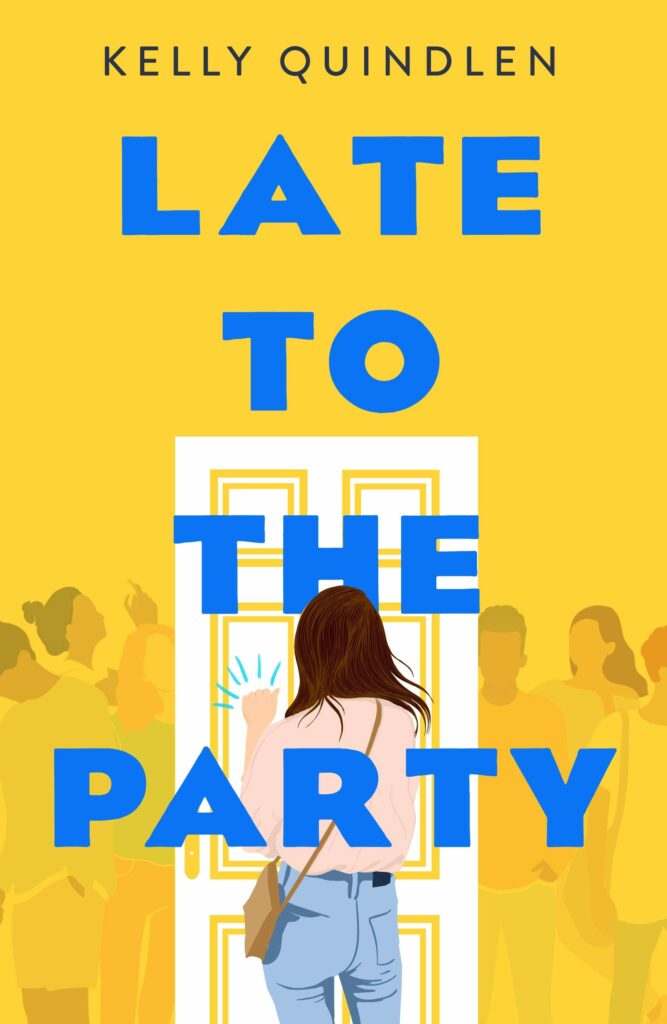 Late to the Party by Kelly Quindlen (April 21st)
Seventeen is nothing like Codi Teller imagined.
She's never crashed a party, never stayed out too late. She's never even been kissed. And it's not just because she's gay. It's because she and her two best friends, Maritza and JaKory, spend more time in her basement watching Netflix than engaging with the outside world.
So when Maritza and JaKory suggest crashing a party, Codi is highly skeptical. Those parties aren't for kids like them. They're for cool kids. Straight kids.
But then Codi stumbles upon one of those cool kids, Ricky, kissing another boy in the dark, and an unexpected friendship is formed. In return for never talking about that kiss, Ricky takes Codi under his wing and draws her into a wild summer filled with late nights, new experiences, and one really cute girl named Lydia.
The only problem? Codi never tells Maritza or JaKory about any of it.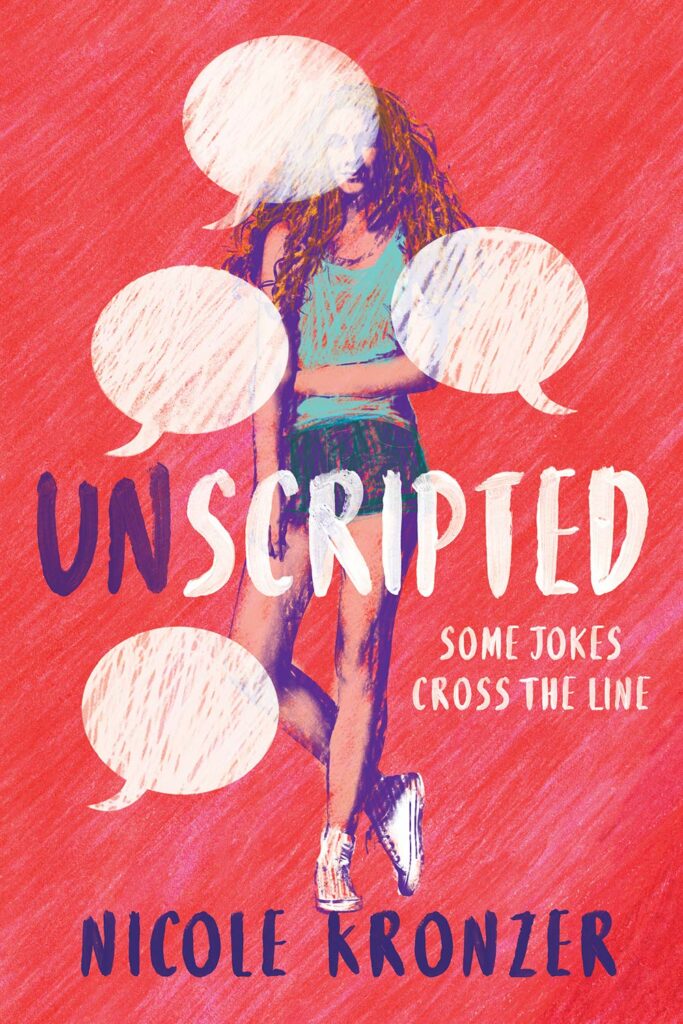 Unscripted by Nicole Kronzer (April 21st)
Seventeen-year-old Zelda Bailey-Cho has her future all planned out: improv camp, then Second City, and finally Saturday Night Live. She's thrilled when she lands a spot on the coveted varsity team at a prestigious improv camp, which means she'll get to perform for professional scouts—including her hero, Nina Knightley. But even though she's hardworking and talented, Zelda's also the only girl on Varsity, so she's the target for humiliation from her teammates. And her 20-year-old coach, Ben, is cruel to her at practice and way too nice to her when they're alone. Zelda wants to fight back, but is sacrificing her best shot at her dream too heavy a price to pay?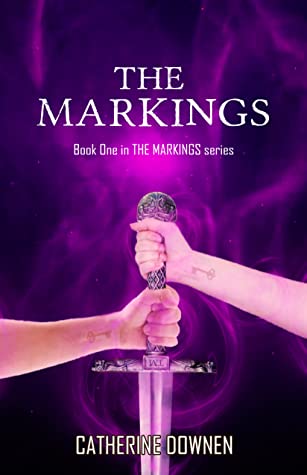 The Markings by Catherine Downen (24th April)
Dather is an island that was once known as Ohau. A nation that rose from the ashes after an asteroid shower has divided itself when people began to discover their unique powers. At sixteen-years-old Adaline sits in prison with her mother and younger brother, and today is Parting Day where more prisoners will be executed. After seven years of being spared, Adaline's luck has run out. But she won't go quietly or easily. Her life depends on her ability to escape the grasps of the King and find a place of freedom. Discovering her unique powers is the turning point Adaline needs to get a second chance at her freedom. In this thrilling novel of friendship, family, and secrets Adaline runs for her life and learns the truth of her past along the way.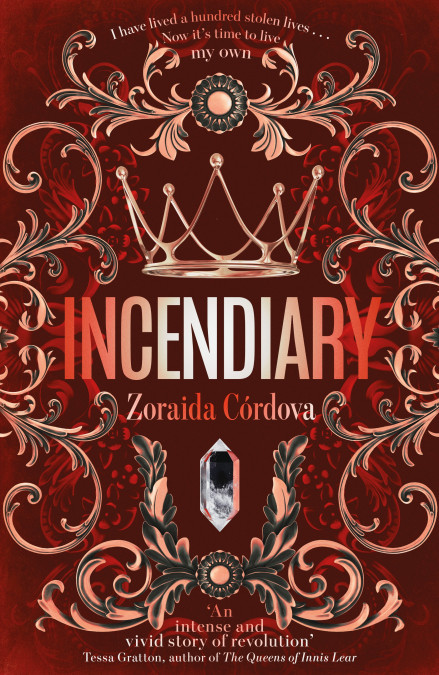 Incendiary by Zoraida Cordova (28th April)
Renata was only a child when she was kidnapped by the crown. As a memory thief, the rarest and most feared of the magical Moria, she was used to carry out the King's Wrath, a siege that resulted in the deaths of thousands of her own people.
Now Renata is one of the Whispers, a rebel spy working against the crown. When Dez, her commander – and the boy she's grown to love – is taken captive by the notorious Principe Dorado, Renata must return to the palace and complete his top-secret mission herself. Can she keep her cover, even as she burns for vengeance against the brutal, enigmatic prince? Her life and the fate of the Moria depend on it.
But returning to the palace stirs memories long locked away. As Renata grows more deeply embedded in the royal court, she uncovers a secret that could change the fate of the entire kingdom – and end the war that has cost her everything.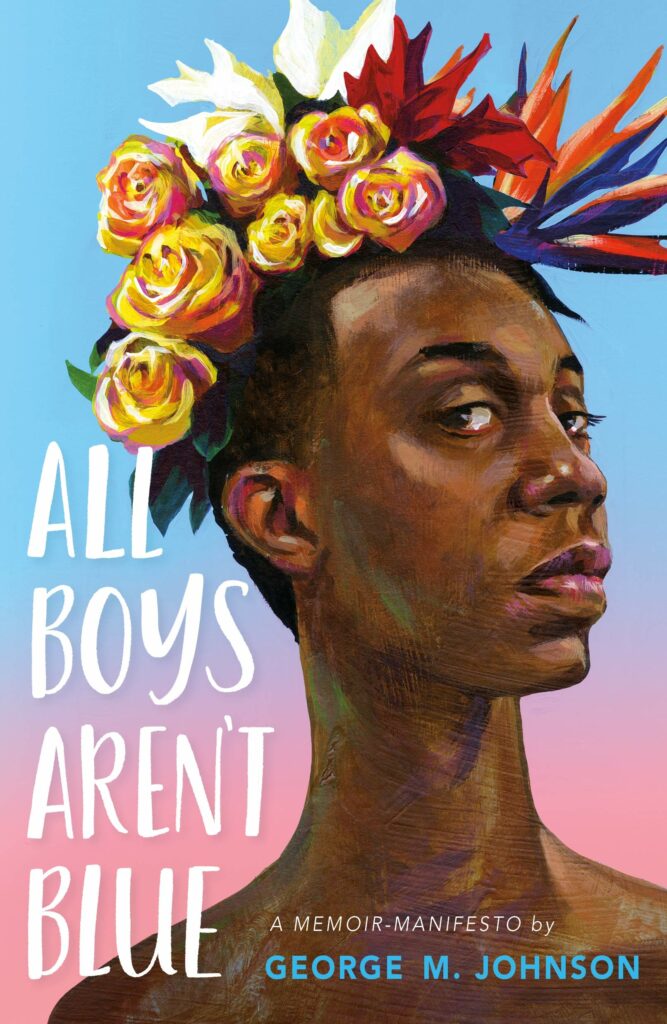 All Boys Aren't Blue by George M. Johnson (28th April)
In a series of personal essays, prominent journalist and LGBTQIA+ activist George M. Johnson explores his childhood, adolescence, and college years in New Jersey and Virginia. From the memories of getting his teeth kicked out by bullies at age five, to flea marketing with his loving grandmother, to his first sexual relationships, this young-adult memoir weaves together the trials and triumphs faced by Black queer boys.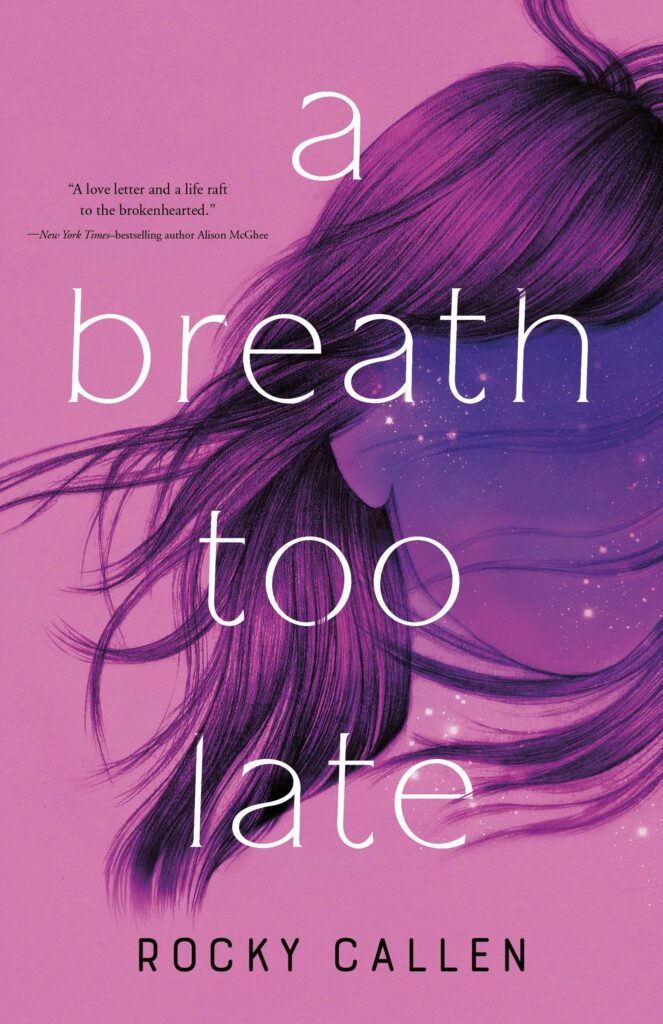 A Breath Too Late by Rocky Callen (28th April)
Seventeen-year-old Ellie had no hope left. Yet the day after she dies by suicide, she finds herself in the midst of an out-of-body experience. She is a spectator, swaying between past and present, retracing the events that unfolded prior to her death.
But there are gaps in her memory, fractured pieces Ellie is desperate to re-assemble. There's her mother, a songbird who wanted to break free from her oppressive cage. The boy made of brushstrokes and goofy smiles who brought color into a gray world. Her brooding father, with his sad puppy eyes and clenched fists. And Ellie's determined to find out why a piece of her was left behind.