40+ spectacular September 2020 YA book releases
New month, new season, new books.
This post contains affiliate links, which means United By Pop receives a percentage if you make a purchase using these links. Thank you for supporting the brands that support this blog.
September. It's the start of a new season filled with golden leaves, pumpkin spice, chunky sweaters, wooly scarfs, chilly weather and so many incredible new YA book releases it would be overwhelming if it wasn't so completely and utterly wonderful.
---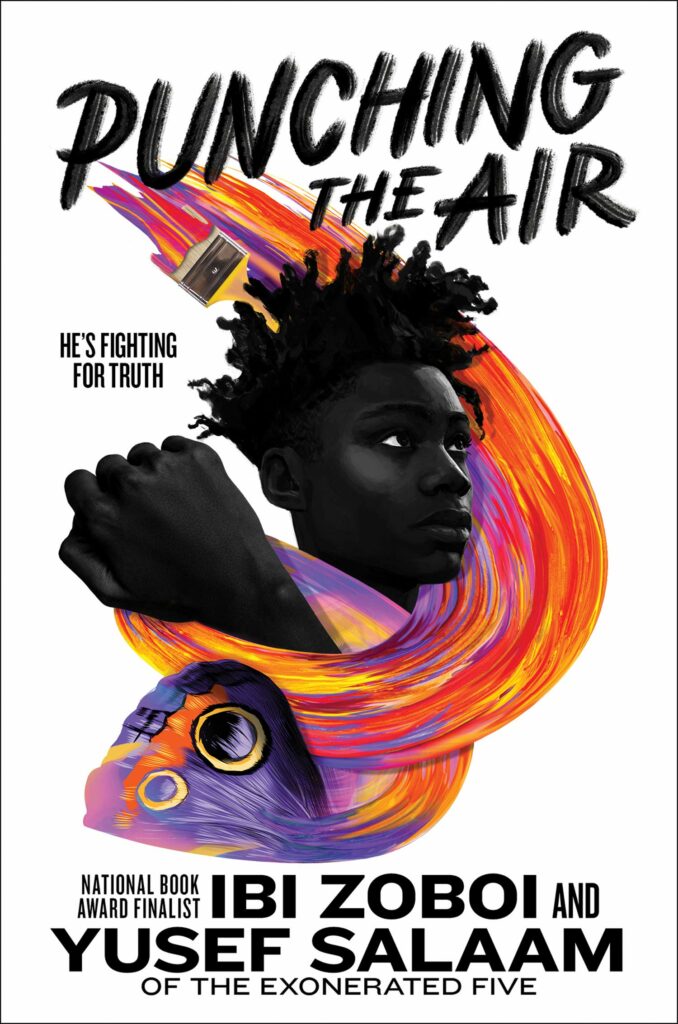 Punching the Air by Ibi Zoboi & Yusef Salaam (1st September)
Amal Shahid has always been an artist and a poet. But even in a diverse art school, he's seen as disruptive and unmotivated by a biased system. Then one fateful night, an altercation in a gentrifying neighborhood escalates into tragedy. "Boys just being boys" turns out to be true only when those boys are white.
Suddenly, at just sixteen years old, Amal's bright future is upended: he is convicted of a crime he didn't commit and sent to prison. Despair and rage almost sink him until he turns to the refuge of his words, his art. This never should have been his story. But can he change it?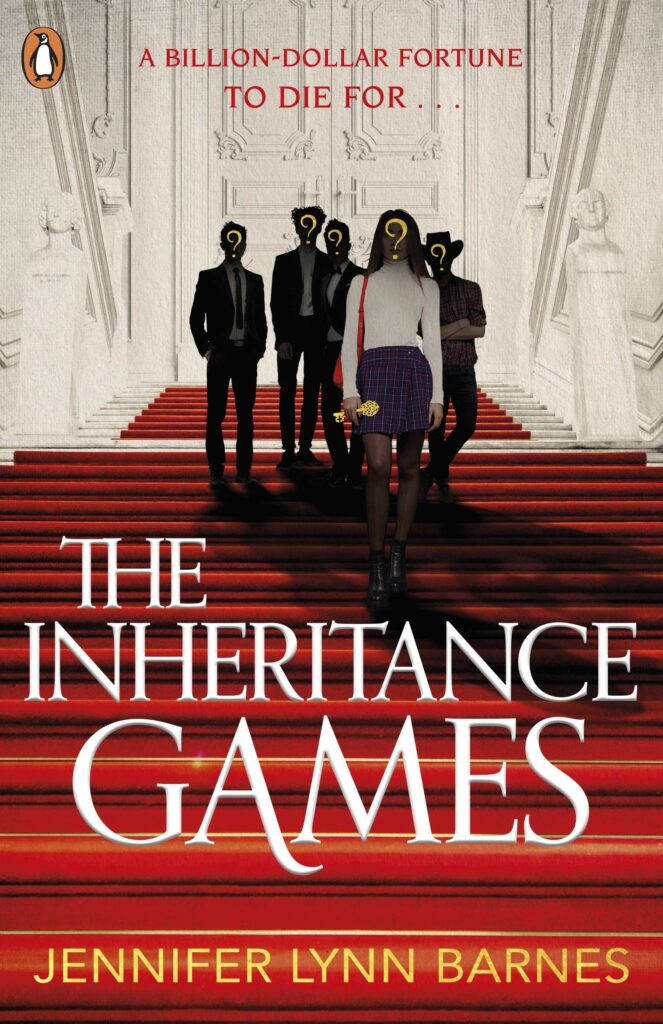 The Inheritance Games by Jennifer Lynn Barnes (1st September)
Avery Grambs has a plan for a better future: survive high school, win a scholarship, and get out. But her fortunes change in an instant when billionaire Tobias Hawthorne dies and leaves Avery virtually his entire fortune. The catch? Avery has no idea why–or even who Tobias Hawthorne is. To receive her inheritance, Avery must move into sprawling, secret passage-filled Hawthorne House, where every room bears the old man's touch–and his love of puzzles, riddles, and codes.
Unfortunately for Avery, Hawthorne House is also occupied by the family that Tobias Hawthorne just dispossessed. This includes the four Hawthorne grandsons: dangerous, magnetic, brilliant boys who grew up with every expectation that one day, they would inherit billions. Heir apparent Grayson Hawthorne is convinced that Avery must be a con-woman, and he's determined to take her down. His brother, Jameson, views her as their grandfather's last hurrah: a twisted riddle, a puzzle to be solved. Caught in a world of wealth and privilege, with danger around every turn, Avery will have to play the game herself just to survive.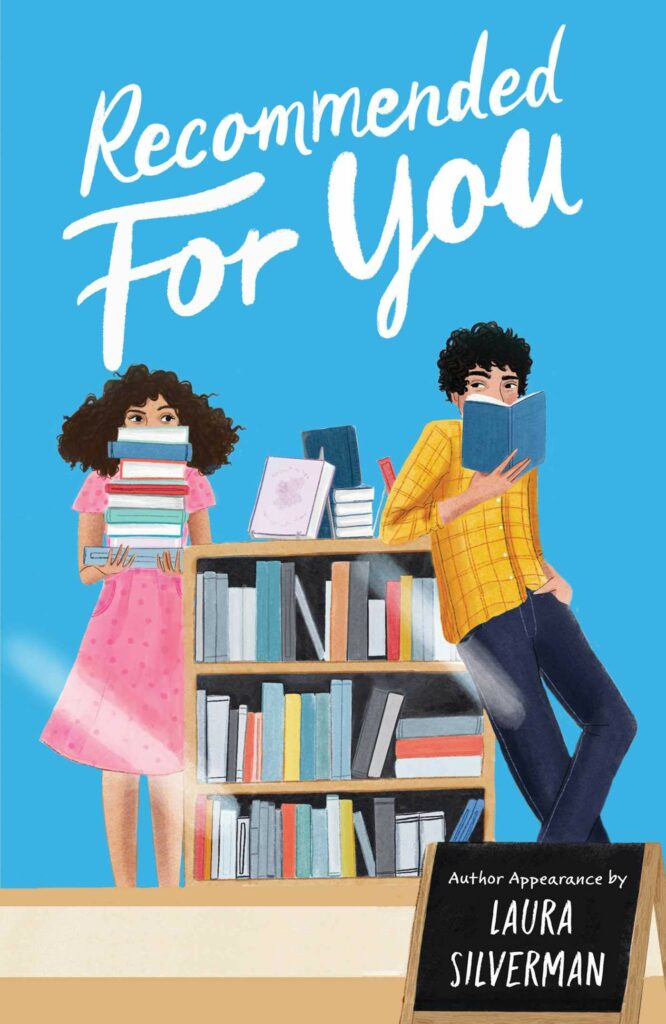 Recommended For You by Laura Silverman (1st September)
Shoshanna Greenberg loves working at Once Upon, her favorite local bookstore. And with her moms fighting at home and her beloved car teetering on the brink of death, the store has become a welcome escape.
When her boss announces a holiday bonus to the person who sells the most books, Shoshanna sees an opportunity to at least fix her car, if none of her other problems. The only person standing in her way? New hire Jake Kaplan.
Jake is an affront to everything Shoshanna stands for. He doesn't even read! But somehow his sales start to rival hers. Jake may be cute (really cute), and he may be an eligible Jewish single (hard to find south of Atlanta), but he's also the enemy, and Shoshanna is ready to take him down.
But as the competition intensifies, Jake and Shoshanna grow closer and realize they might be more on the same page than either expects…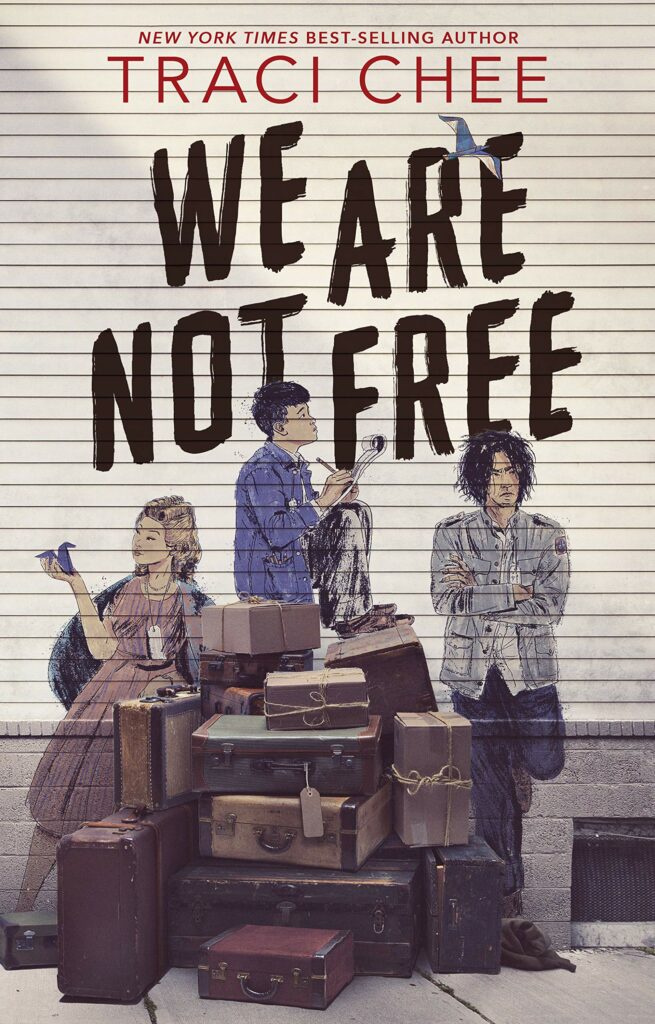 We Are Not Free by Traci Chee (1st September)
Fourteen teens who have grown up together in Japantown, San Francisco.
Fourteen teens who form a community and a family, as interconnected as they are conflicted.
Fourteen teens whose lives are turned upside down when over 100,000 people of Japanese ancestry are removed from their homes and forced into desolate incarceration camps.
In a world that seems determined to hate them, these young Nisei must rally together as racism and injustice threaten to pull them apart.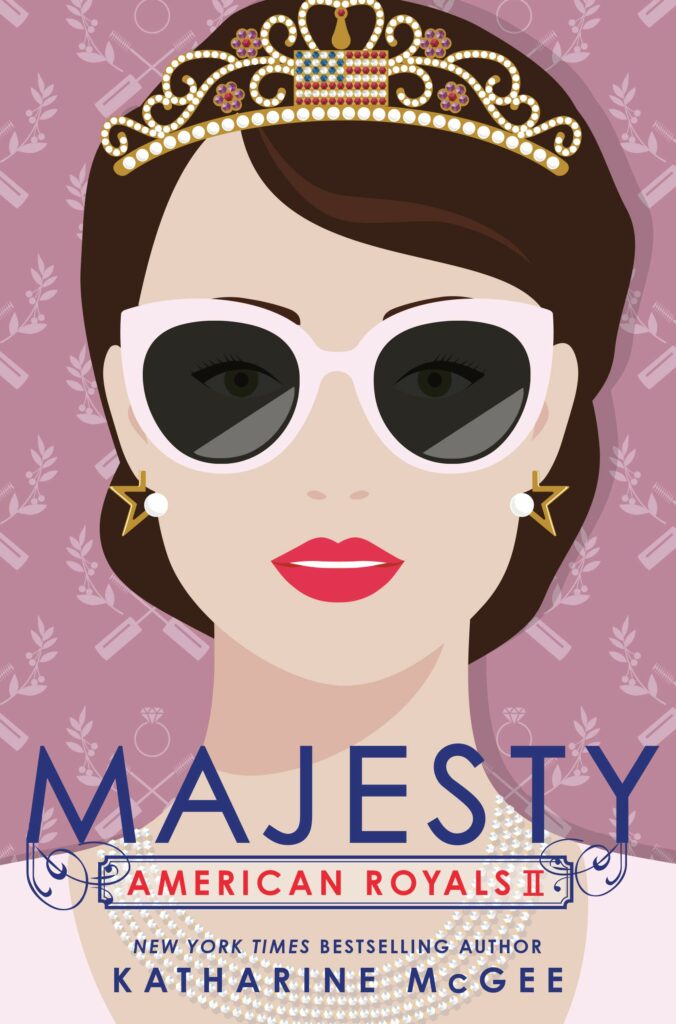 Majesty by Katharine McGee (1st September)
Power is intoxicating. Like first love, it can leave you breathless. Princess Beatrice was born with it. Princess Samantha was born with less. Some, like Nina Gonzalez, are pulled into it. And a few will claw their way in. Ahem, we're looking at you Daphne Deighton.
As America adjusts to the idea of a queen on the throne, Beatrice grapples with everything she lost when she gained the ultimate crown. Samantha is busy living up to her "party princess" persona…and maybe adding a party prince by her side. Nina is trying to avoid the palace–and Prince Jefferson–at all costs. And a dangerous secret threatens to undo all of Daphne's carefully laid "marry Prince Jefferson" plans.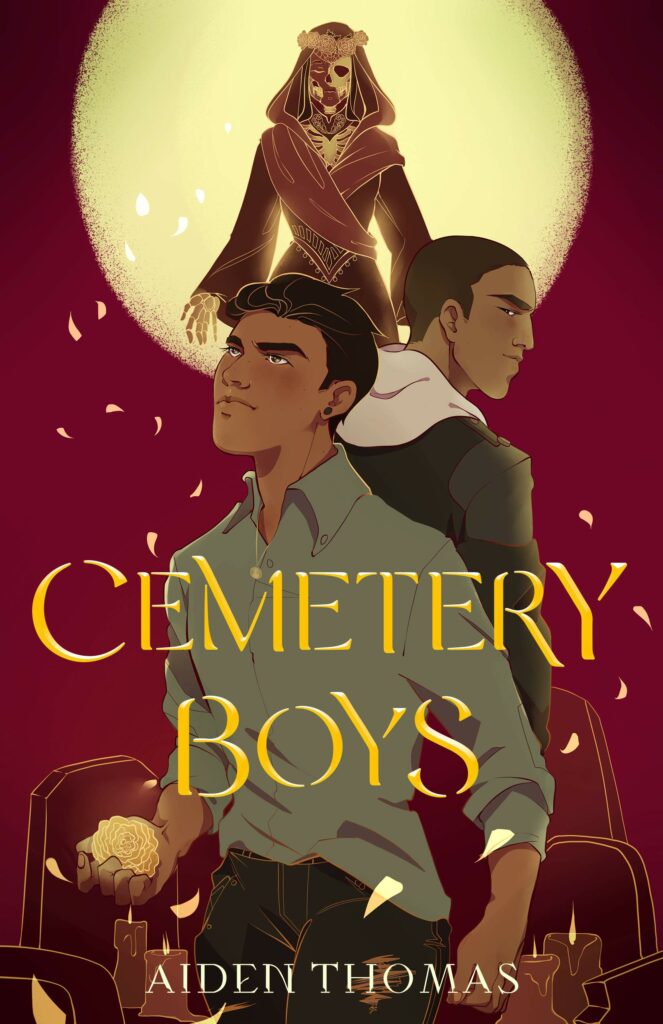 Cemetery Boys by Aiden Thomas (1st September)
When his traditional Latinx family has problems accepting his gender, Yadriel becomes determined to prove himself a real brujo. With the help of his cousin and best friend Maritza, he performs the ritual himself, and then sets out to find the ghost of his murdered cousin and set it free.
However, the ghost he summons is actually Julian Diaz, the school's resident bad boy, and Julian is not about to go quietly into death. He's determined to find out what happened and tie up some loose ends before he leaves. Left with no choice, Yadriel agrees to help Julian, so that they can both get what they want. But the longer Yadriel spends with Julian, the less he wants to let him leave.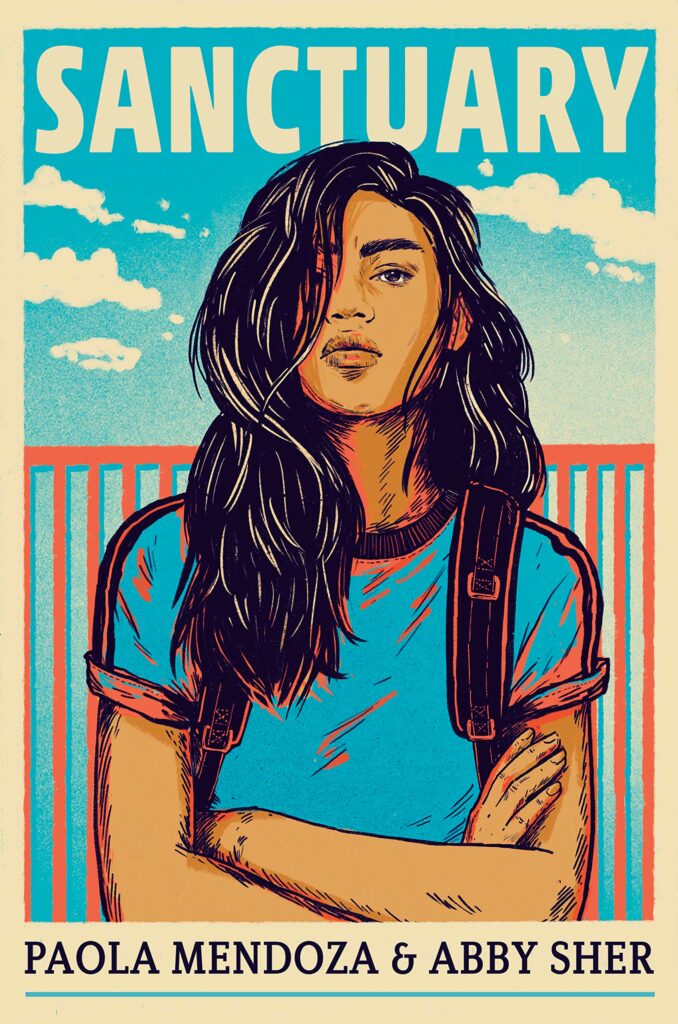 Sanctuary by Paola Mendoza & Abby Sher
It's 2032, and in this near-future America, all citizens are chipped and everyone is tracked–from buses to grocery stores. It's almost impossible to survive as an undocumented immigrant, but that's exactly what sixteen-year-old Vali is doing. She and her family have carved out a stable, happy life in small-town Vermont, but when Vali's mother's counterfeit chip starts malfunctioning and the Deportation Forces raid their town, they are forced to flee.
Now on the run, Vali and her family are desperately trying to make it to her tía Luna's in California, a sanctuary state that is currently being walled off from the rest of the country. But when Vali's mother is detained before their journey even really begins, Vali must carry on with her younger brother across the country to make it to safety before it's too late.
Flyy Girls 1&2 by Ashley Woodfolk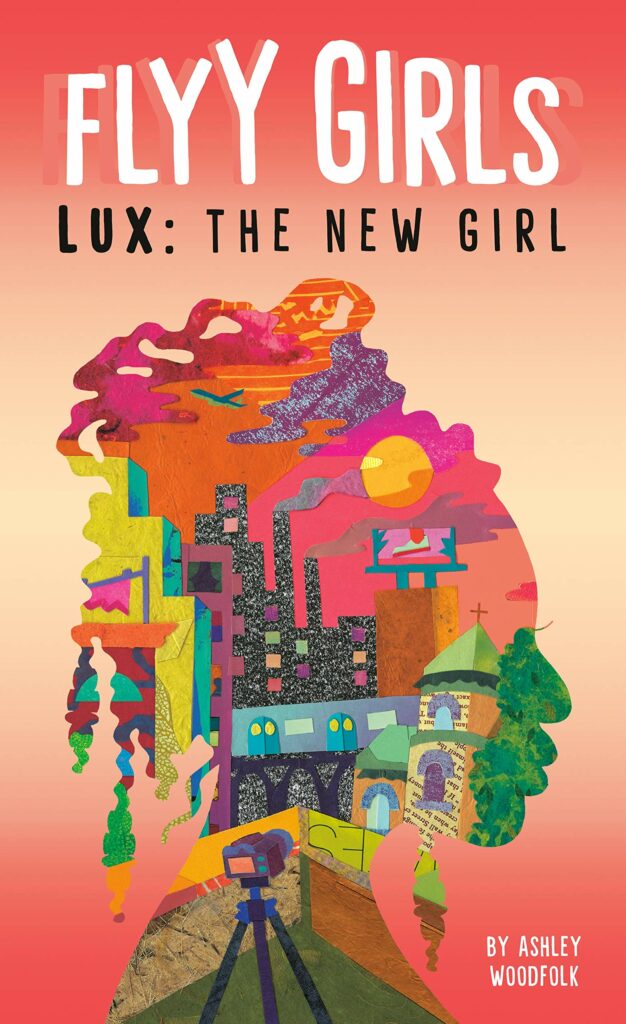 Lux: The New Girl
Lux Lawson is on a spree. Ever since her dad left, she's been kicked out of every school that would take her, and this is her last chance: Harlem's Augusta Savage School of the Arts. If this doesn't work, Lux is off to military school, no questions asked. That means no more acting out, no more fights, and definitely no boyfriends. Focus on her photography, and make nice friends. That's the deal.
Enter the Flyy Girls, three students who have it all together. The type of girls Lux needs to be friends with to stay out of trouble. And after charming her way into the group, Lux feels she's on the right track. But every group has their secrets, including Lux. And when the past starts catching up with her, can she keep her place as a Flyy Girl?
In this searing series opener, Lux takes center stage as she figures out just how hard it can be to start over.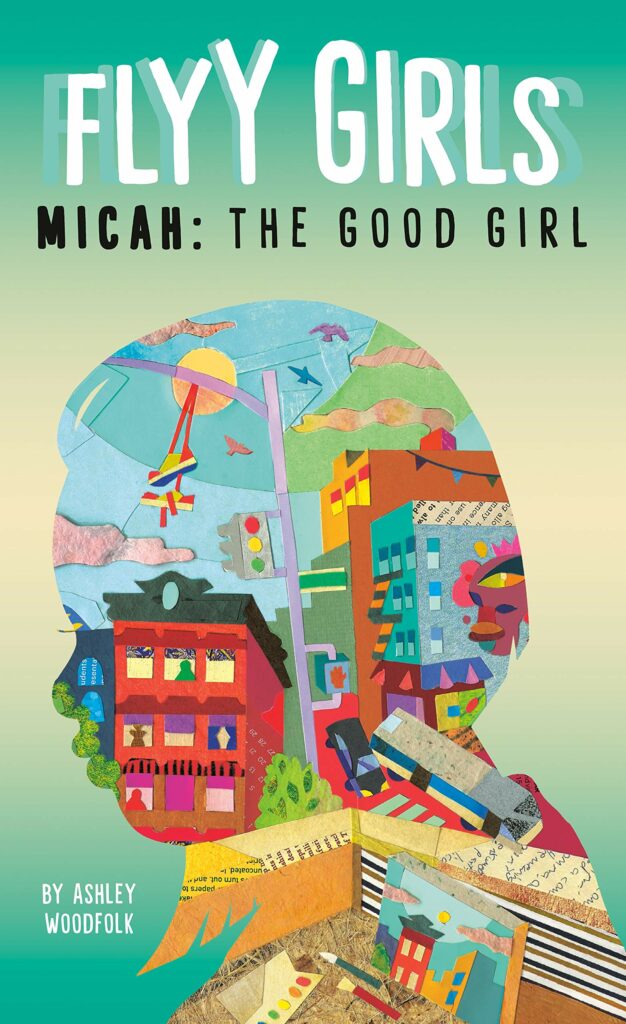 Micha: The Good Girl
Micah Dupree had always liked being the "good girl." She was happy painting, going to church, and acing her school projects. After all, she had a perfect older brother to live up to. But when he unexpectedly dies, Micah's world is turned upside-down. With her anxiety growing, a serious boyfriend in the picture, and new feelings emerging, Micah begins to question what being the "good girl" really means…and if it's worth it, anyway.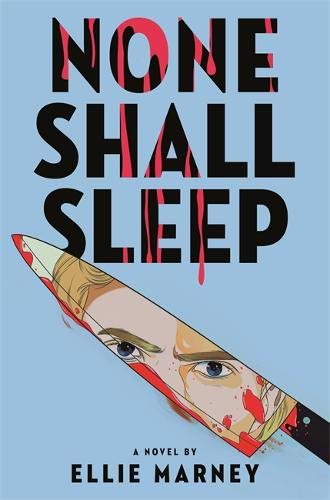 None Shall Sleep by Ellie Marney (1st September)
In 1982, two teenagers—serial killer survivor Emma Lewis and US Marshal candidate Travis Bell—are recruited by the FBI to interview convicted juvenile killers and provide insight and advice on cold cases. From the start, Emma and Travis develop a quick friendship, gaining information from juvenile murderers that even the FBI can't crack. But when the team is called in to give advice on an active case—a serial killer who exclusively hunts teenagers—things begin to unravel. Working against the clock, they must turn to one of the country's most notorious incarcerated murderers for help: teenage sociopath Simon Gutmunsson. Despite Travis's objections, Emma becomes the conduit between Simon and the FBI team. But while Simon seems to be giving them the information they need to save lives, he's an expert manipulator playing a very long game…and he has his sights set on Emma.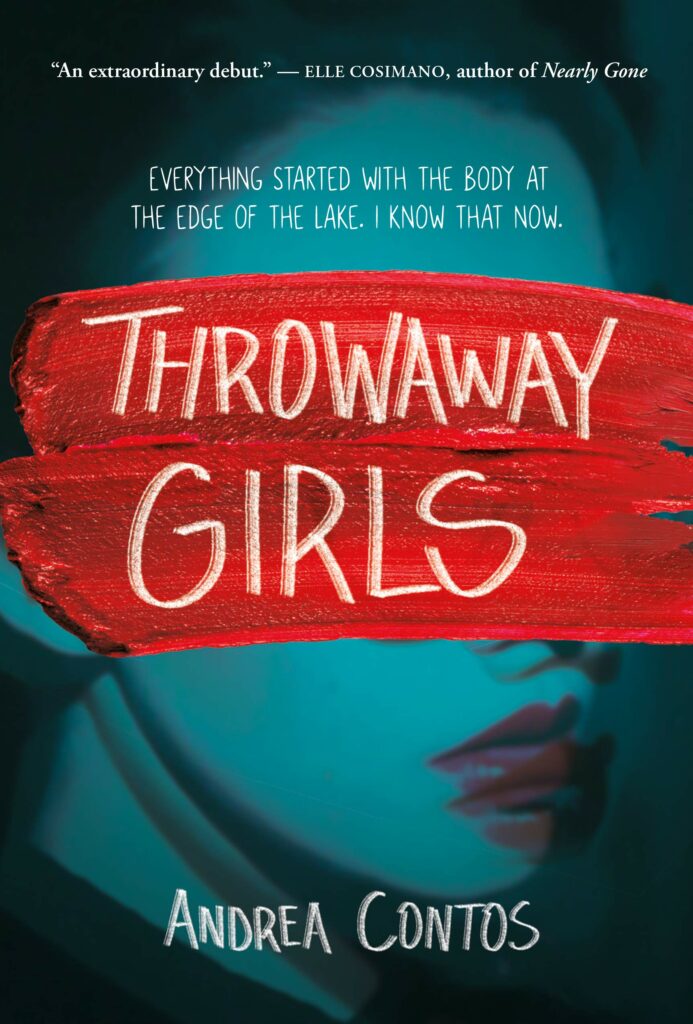 Throwaway Girls by Andrea Contos (1st September)
Caroline Lawson is three months away from freedom, otherwise known as graduation day. That's when she'll finally escape her rigid prep school and the parents who thought they could convert her to being straight. Until then, Caroline is keeping her head down, pretending to be the perfect student even though she is crushed by her family and heartbroken over the girlfriend who left for California.
But when her best friend Madison disappears, Caroline feels compelled to get involved in the investigation. She has her own reasons not to trust the police, and she owes Madison — big time. Suddenly Caroline realizes how little she knew of what her friend was up to. Caroline has some uncomfortable secrets about the hours before Madison disappeared, but they're nothing compared to the secrets Madison has been hiding. And why does Mr. McCormack, their teacher, seem to know so much about them?
It's only when Caroline discovers other missing girls that she begins to close in on the truth. Unlike Madison, the other girls are from the wrong side of the tracks. Unlike Madison's, their disappearances haven't received much attention. Caroline is determined to find out what happened to them and why no one seems to notice. But as every new discovery leads Caroline closer to the connection between these girls and Madison, she faces an unsettling truth. There's only one common denominator between the disappearances: Caroline herself.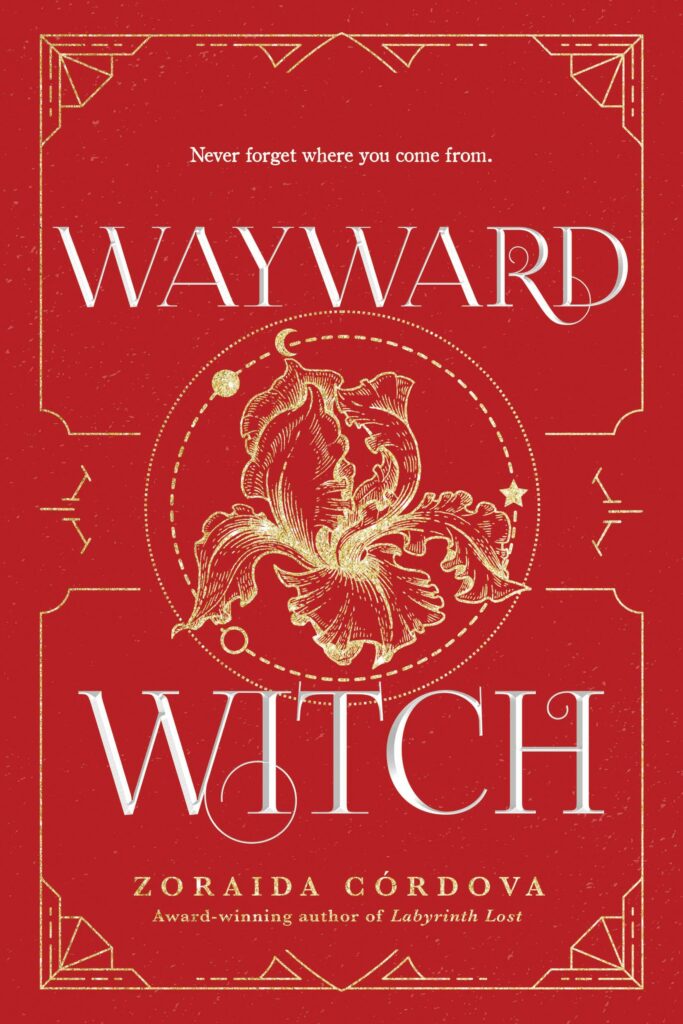 Wayward Witch by Zoraida Córdova (1st September)
Rose Mortiz has always been a fixer, but lately she's been feeling lost. She has brand-new powers she doesn't understand, and her family is still trying to figure out how to function in the wake of her amnesiac father's return home. Then, on the night of her Deathday party, Rose discovers her father's memory loss has been a lie.
As she rushes to his side, the two are ambushed and pulled through a portal to the land of Adas, a fairy realm hidden in the Caribbean Sea. There, Rose is forced to work with a group of others to save Adas. Soon, she begins to discover the scope of her powers, the troubling truth about her father's past, and the sacrifices he made to save her sisters.
But if Rose wants to return home so she can repair her broken family, she must figure out how to heal Adas first.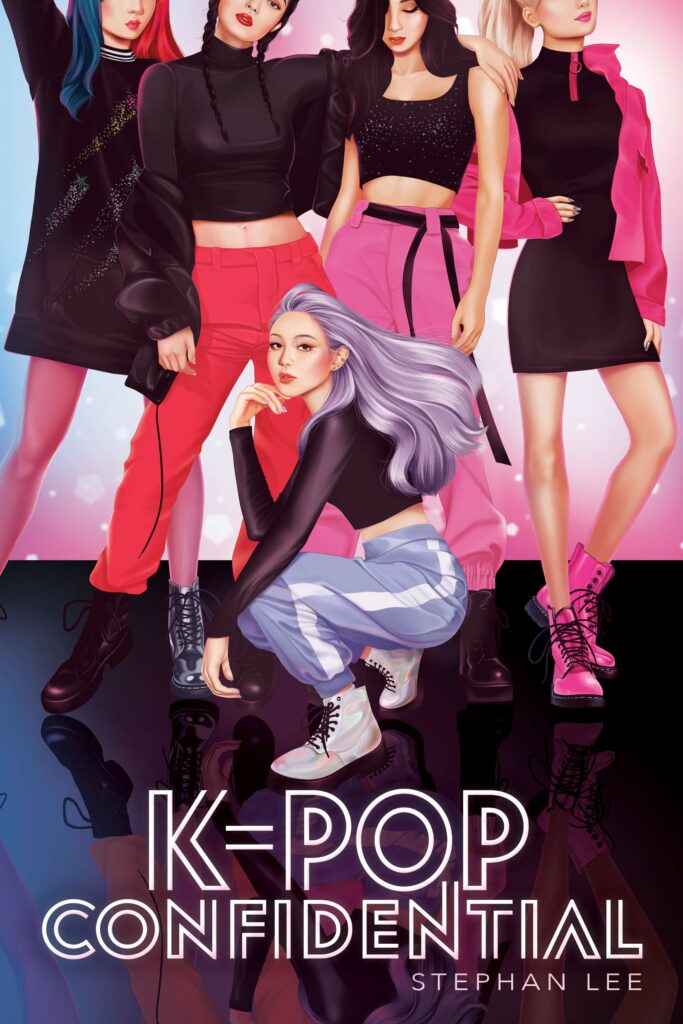 K-pop Confidential by Stephan Lee (3rd September)
Candace Park's life is all planned out. She takes all AP classes, helps her parents at their dry cleaner, and spends what little free time she has watching Rupaul's Drag Race. Then there's graduation, college, and a "Real Job." What her parents and friends don't really know, though, is that she has a secret passion: singing. But what's the point? She's never seen an Asian-American girl make it big as a singer-songwriter anyway.
So when Candace enters a K-pop audition at the mall on a dare, she doesn't expect to actually win. She definitely doesn't expect to plunge headfirst into the grueling world of a K-pop trainee. Especially when her parents don't approve of it…at all.
But when they offer her the chance to travel to Seoul, South Korea to train at the top Korean music company in the world, how can she pass it up? The only problem is, in addition to the round-the-clock singing lessons, dance rehearsals, and beauty treatments, Candance has to agree to follow the uber-strict rules of a trainee. The most important of which is: NO DATING. But it becomes pretty much impossible to follow when Candace finds herself in the middle of a love triangle between a sweet boy trainee and a superstar member of the hottest boyband in the world.
Will all of her hard work be wasted if she follows her heart? Or can she be the perfect, hair-flipping idol and stay true to herself at the same time?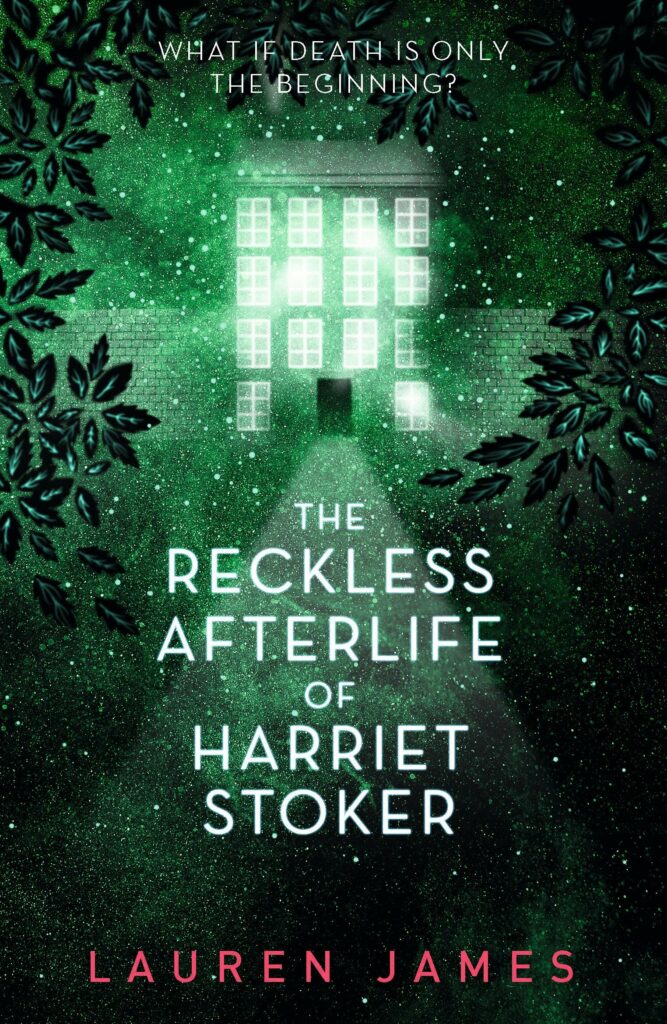 The Reckless Afterlife of Harriet Stoker by Lauren James (3rd September)
When Harriet Stoker dies after falling from a balcony in a long-abandoned building, she discovers a group of ghosts, each with a special power.
Felix, Kasper, Rima and Leah welcome Harriet into their world, eager to make friends with the new arrival after decades alone. Yet Harriet is more interested in unleashing her own power, even if it means destroying everyone around her. But when all of eternity is at stake, the afterlife can be a dangerous place to make an enemy.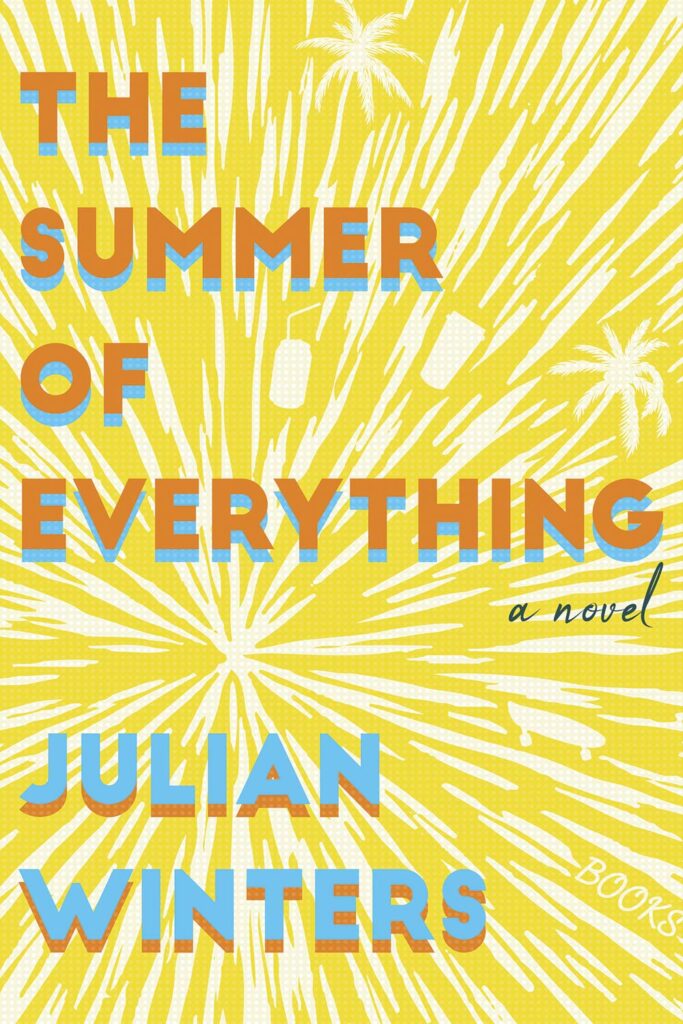 The Summer of Everything by Julian Winters (8th September)
Comic book geek Wesley Hudson excels at two things: slacking off at his job and pining after his best friend, Nico. Advice from his friends, '90s alt-rock songs, and online dating articles aren't helping much with his secret crush. And his dream job at Once Upon a Page, the local used bookstore, is threatened when a coffeeshop franchise wants to buy the property. To top it off, his annoying brother needs wedding planning advice. When all three problems converge, Wes comes face-to-face with the one thing he's been avoiding—adulthood.
Now, confronted with reality, can Wes balance saving the bookstore and his strained sibling relationship? Can he win the heart of his crush, too?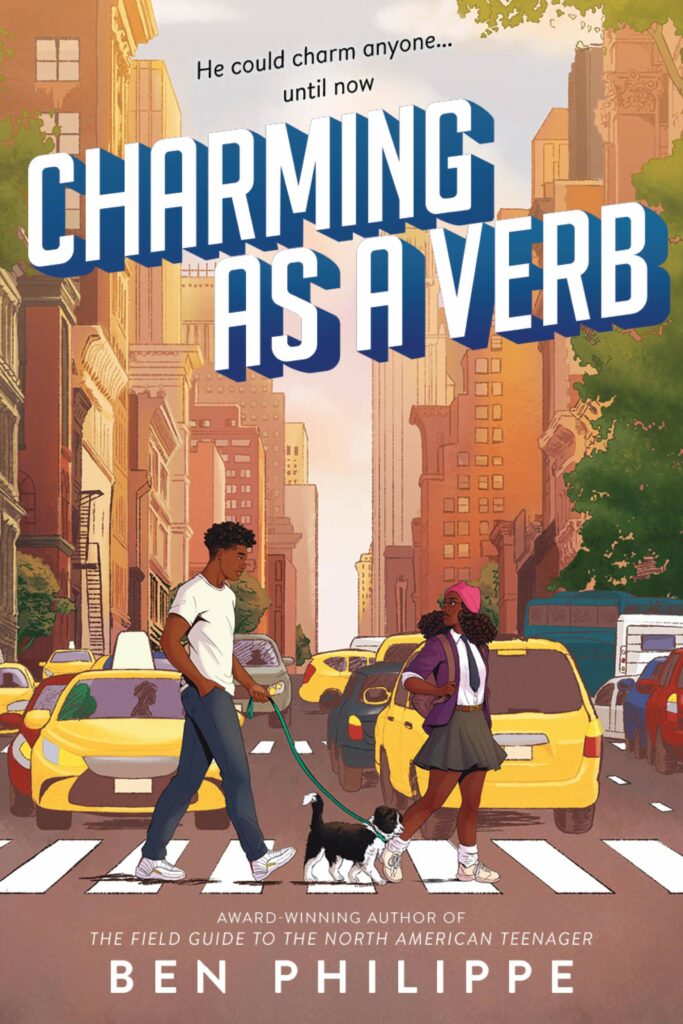 Charming as a Verb by Ben Philippe (8th September)
Henri "Halti" Haltiwanger can charm just about anyone. He is a star debater and popular student at the prestigious FATE academy, the dutiful first-generation Haitian son, and the trusted dog walker for his wealthy New York City neighbors. But his easy smiles mask a burning ambition to attend his dream college, Columbia University.
There is only one person who seems immune to Henri's charms: his "intense" classmate and neighbor Corinne Troy. When she uncovers Henri's less-than-honest dog-walking scheme, she blackmails him into helping her change her image at school. Henri agrees, seeing a potential upside for himself.
Soon what started as a mutual hustle turns into something more surprising than either of them ever bargained for….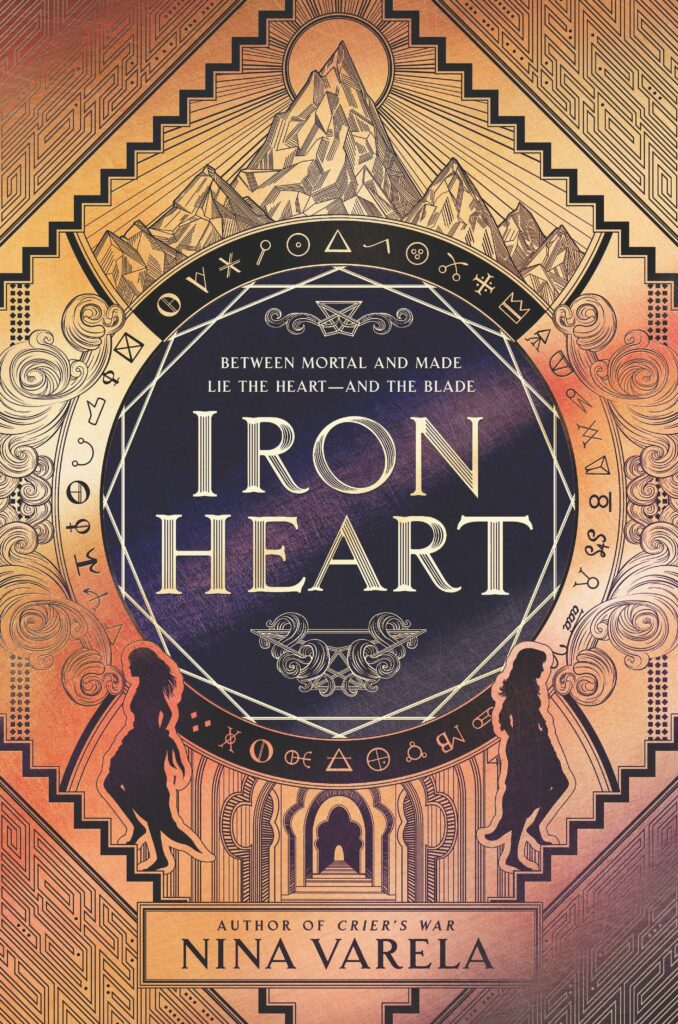 Iron Heart by Nina Varela (8th September)
For too long the cruel, beautiful Automae have lorded over the kingdom of Rabu, oppressing the humans who live there. But the human revolution is on the rise, and at its heart is Ayla. Once handmaiden, now fugitive, Ayla escaped the palace of Lady Crier, the girl Ayla had planned to kill . . . but instead fell in love with. Now Ayla has pledged her allegiance to Queen Junn, whom she believes can accomplish the ultimate goal of the human rebellion: destroy the Iron Heart. Without it, the Automae will be weakened to the point of extinction.
But playing at Ayla's memory are the powerful feelings she developed for Crier. And unbeknownst to her, Crier has also fled the palace, taking up among travelling rebels, determined to find and protect Ayla. As their paths collide, neither are prepared for the dark secret underlying the Iron Heart.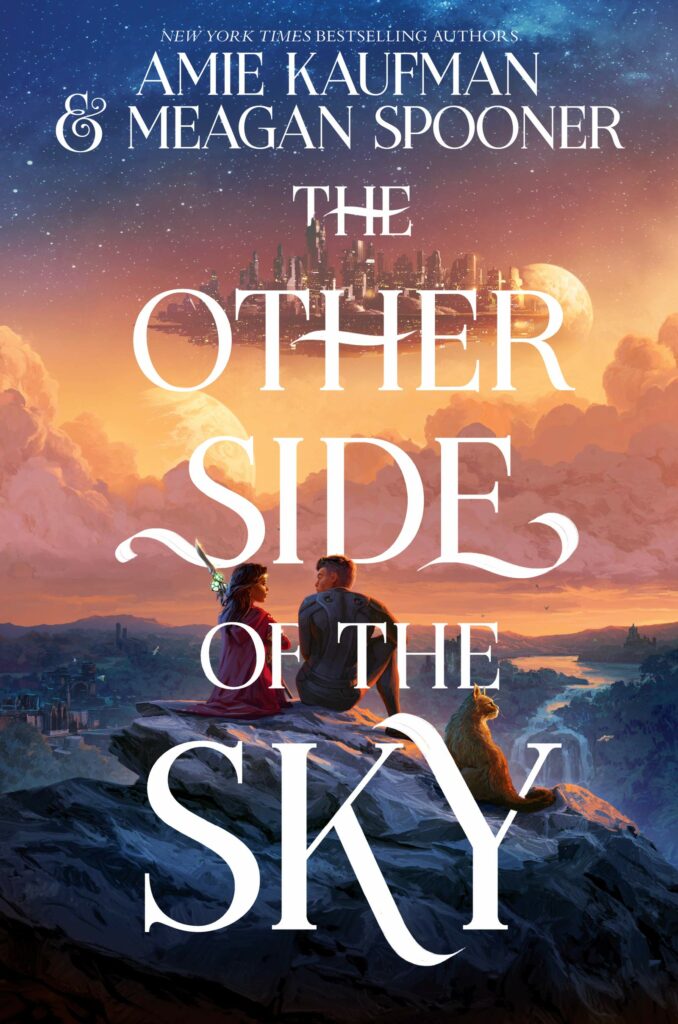 The Other Side of the Sky by Amie Kaufman & Meagan Spooner (8th September)
Prince North's home is in the sky, in a gleaming city held aloft by intricate engines, powered by technology. Nimh is the living goddess of her people on the Surface, responsible for providing answers, direction—hope.
North's and Nimh's lives are entwined—though their hearts can never be. Linked by a terrifying prophecy and caught between duty and fate, they must choose between saving their people or succumbing to the bond that is forbidden between them.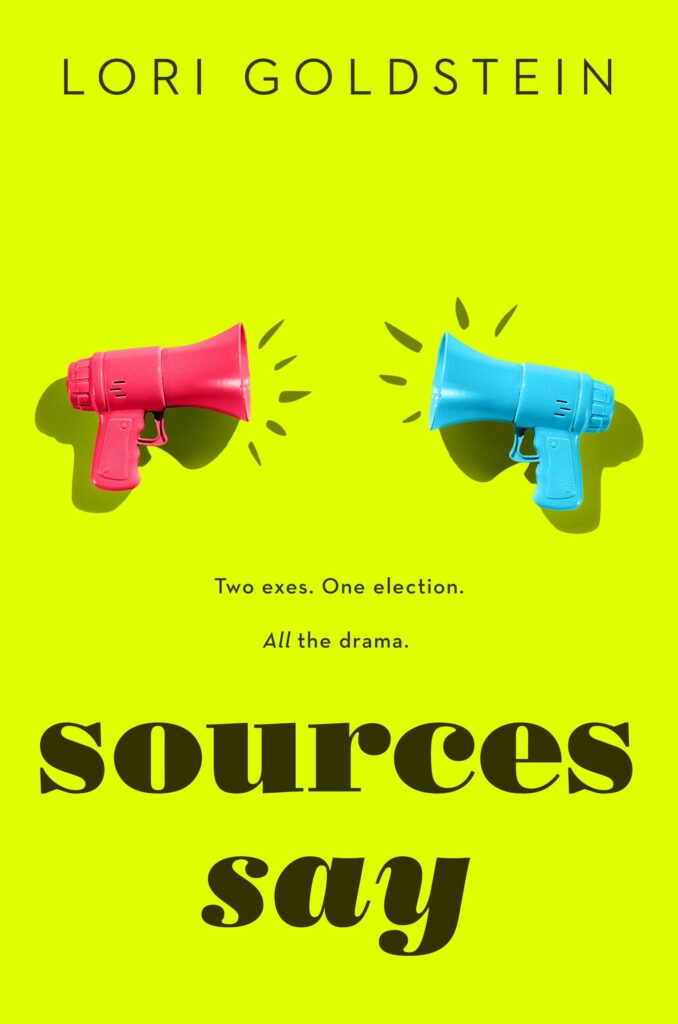 Sources Say by Lori Goldstein (8th September)
At Acedia High School outside of Boston, student council has always been nothing more than a popularity contest. Nobody pays attention. Nobody cares.
But all that changes when the Frankengirls show up. During the very first week of school, someone plasters the halls with Photoshopped images of three "perfect tens"–images of scantily clad girls made from real photos of girls at school. The student body is livid. And the two presidential candidates, Angeline Quinn and Leo Torres, jump on the opportunity to propose their solutions and secure votes. After their messy break up, Leo and Angie are fighting tooth and nail to win this thing and their constituents are mesmerized as they duke it out.
As if things couldn't be more dramatic, the school's two newspapers get involved. The Red & Blue is run by Angie's sister Cat and she prides herself on only reporting the facts. But her morals are tested when The Shrieking Violet–written by an anonymous source and based less on facts and more on fiction–blatantly endorses Leo. Rumors fly, secrets are leaked, and the previously mundane student election becomes anything but boring.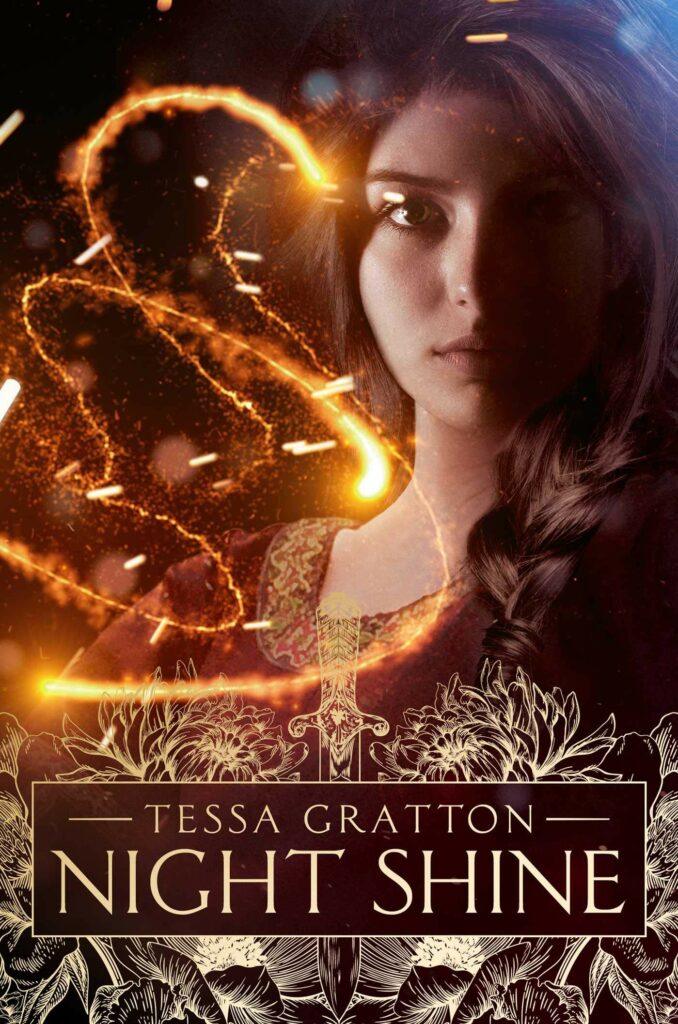 Night Shine by Tessa Gratton (8th September)
In the vast palace of the empress lives an orphan girl called Nothing. She slips within the shadows of the Court, unseen except by the Great Demon of the palace and her true friend, Prince Kirin, heir to the throne. When Kirin is kidnapped, only Nothing and the prince's bodyguard suspect that Kirin may have been taken by the Sorceress Who Eats Girls, a powerful woman who has plagued the land for decades. The sorceress has never bothered with boys before, but Nothing has uncovered many secrets in her sixteen years in the palace, including a few about the prince.
As the empress's army searches fruitlessly, Nothing and the bodyguard set out on a rescue mission, through demon-filled rain forests and past crossroads guarded by spirits. Their journey takes them to the gates of the Fifth Mountain, where the sorceress wields her power. There, Nothing will discover that all magic is a bargain, and she may be more powerful than she ever imagined. But the price the Sorceress demands for Kirin may very well cost Nothing her heart.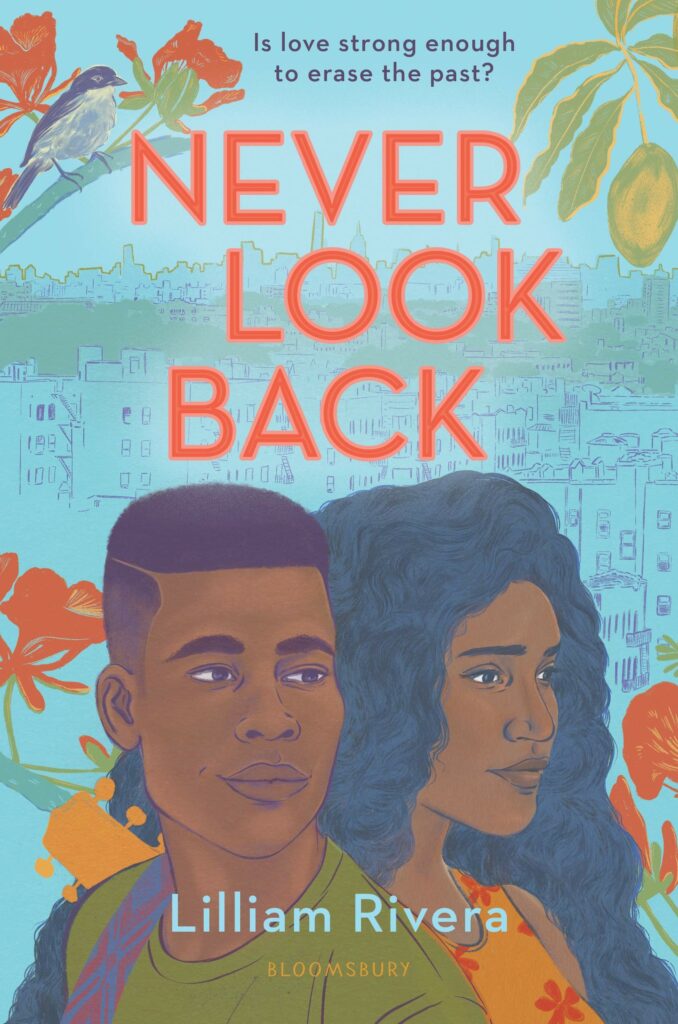 Never Look Back by Lilliam Rivera (15th September)
Eury comes to the Bronx as a girl haunted. Haunted by losing everything in Hurricane Maria–and by an evil spirit, Ato. She fully expects the tragedy that befell her and her family in Puerto Rico to catch up with her in New York. Yet, for a time, she can almost set this fear aside, because there's this boy . . .
Pheus is a golden-voiced, bachata-singing charmer, ready to spend the summer on the beach with his friends, serenading his on-again, off-again flame. That changes when he meets Eury. All he wants is to put a smile on her face and fight off her demons. But some dangers are too powerful for even the strongest love, and as the world threatens to tear them apart, Eury and Pheus must fight for each other and their lives.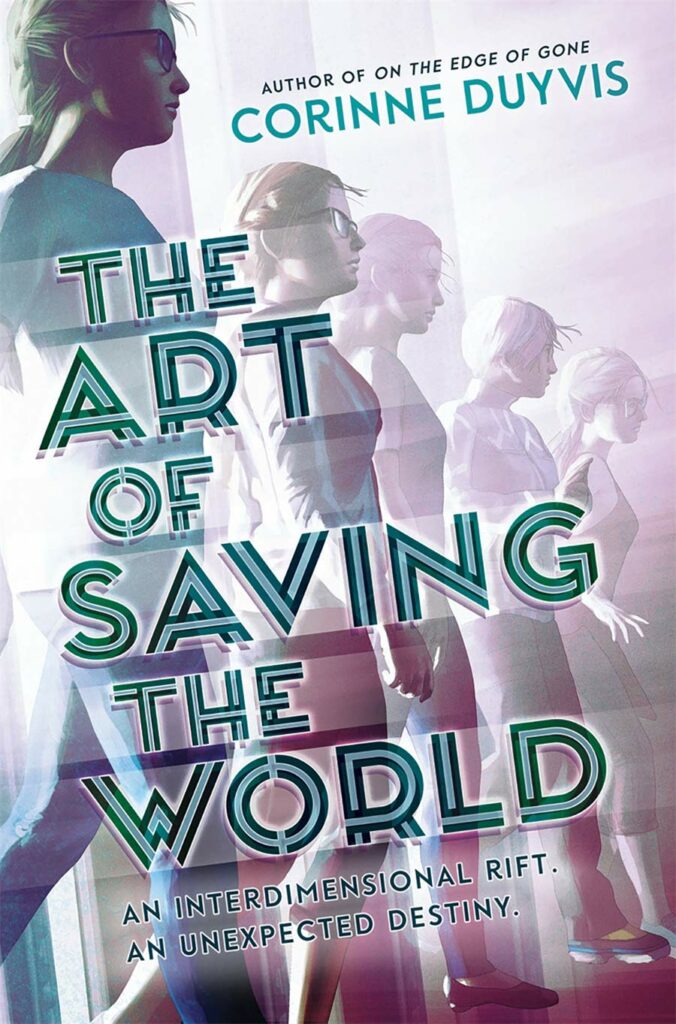 The Art of Saving the World by Corinne Duyvis (15th September)
When Hazel Stanczak was born, an interdimensional rift tore open near her family's home, which prompted immediate government attention. They soon learned that if Hazel strayed too far, the rift would become volatile and fling things from other dimensions onto their front lawn—or it could swallow up their whole town. As a result, Hazel has never left her small Pennsylvania town, and the government agents garrisoned on her lawn make sure it stays that way. On her sixteenth birthday, though, the rift spins completely out of control. Hazel comes face-to-face with a surprise: a second Hazel. Then another. And another. Three other Hazels from three different dimensions! Now, for the first time, Hazel has to step into the world to learn about her connection to the rift—and how to close it. But is Hazel—even more than one of her—really capable of saving the world?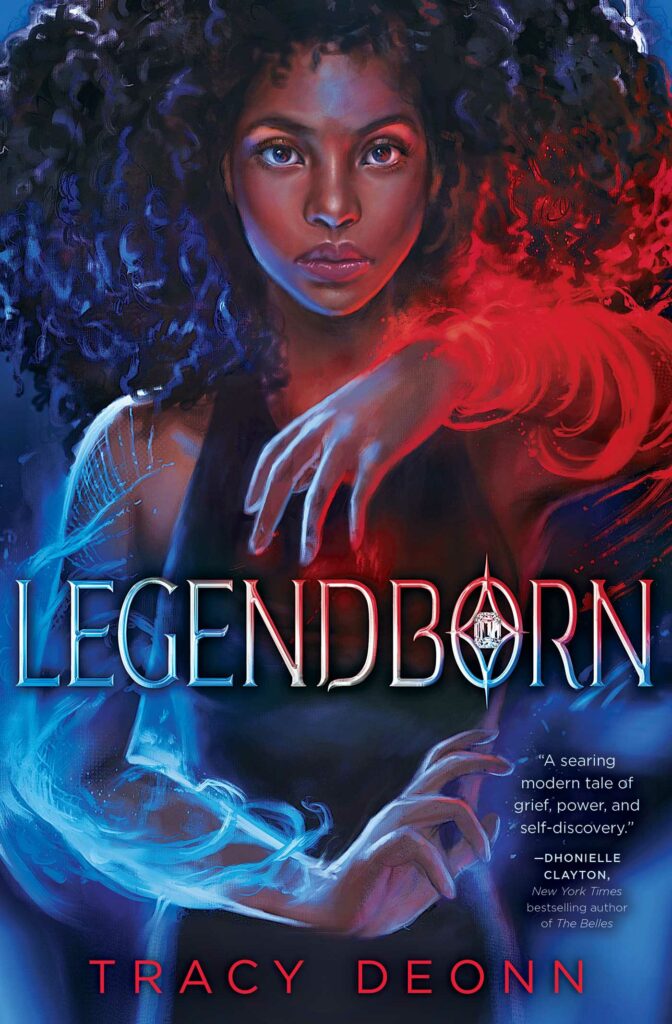 Legendborn by Tracy Deonn (15th September)
After her mother dies in an accident, sixteen-year-old Bree Matthews wants nothing to do with her family memories or childhood home. A residential program for bright high schoolers at UNC–Chapel Hill seems like the perfect escape—until Bree witnesses a magical attack her very first night on campus.
A flying demon feeding on human energies. A secret society of so called "Legendborn" students that hunt the creatures down. And a mysterious teenage mage who calls himself a "Merlin" and who attempts—and fails—to wipe Bree's memory of everything she saw.
The mage's failure unlocks Bree's own unique magic and a buried memory with a hidden connection: the night her mother died, another Merlin was at the hospital. Now that Bree knows there's more to her mother's death than what's on the police report, she'll do whatever it takes to find out the truth, even if that means infiltrating the Legendborn as one of their initiates.
She recruits Nick, a self-exiled Legendborn with his own grudge against the group, and their reluctant partnership pulls them deeper into the society's secrets—and closer to each other. But when the Legendborn reveal themselves as the descendants of King Arthur's knights and explain that a magical war is coming, Bree has to decide how far she'll go for the truth and whether she should use her magic to take the society down—or join the fight.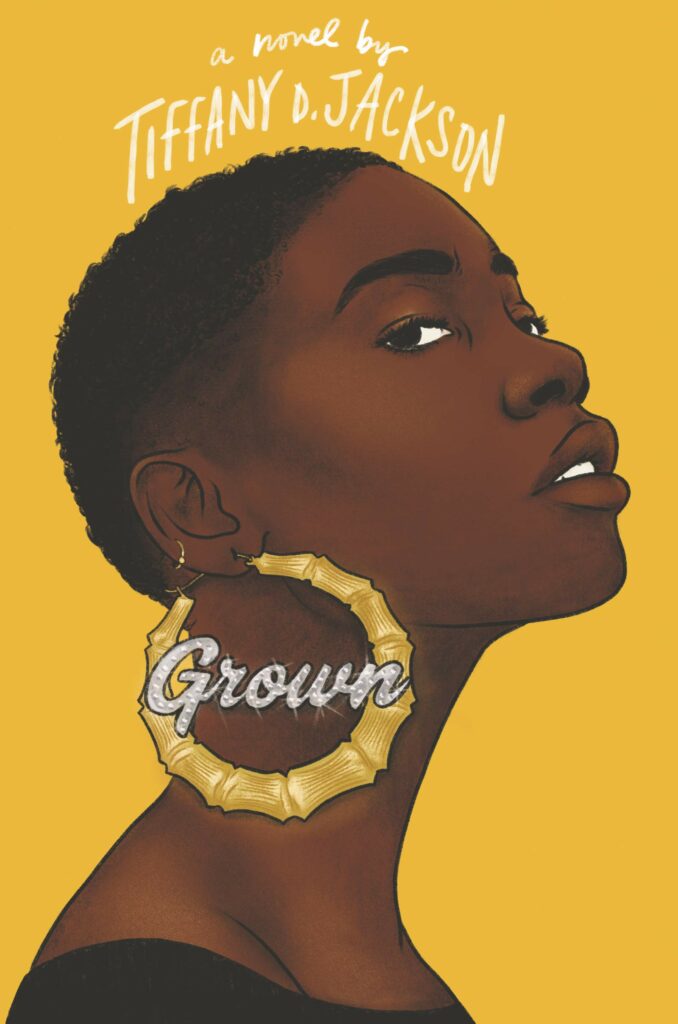 Grown by Tiffany D. Jackson (15th September)
Korey Fields is dead.
When Enchanted Jones wakes with blood on her hands and zero memory of the previous night, no one—the police and Korey's fans included—has more questions than she does. All she really knows is that this isn't how things are supposed to be. Korey was Enchanted's ticket to stardom.
Before there was a dead body, Enchanted was an aspiring singer, struggling with her tight knit family's recent move to the suburbs while trying to find her place as the lone Black girl in high school. But then legendary R&B artist Korey Fields spots her at an audition. And suddenly her dream of being a professional singer takes flight.
Enchanted is dazzled by Korey's luxurious life but soon her dream turns into a nightmare. Behind Korey's charm and star power hides a dark side, one that wants to control her every move, with rage and consequences. Except now he's dead and the police are at the door. Who killed Korey Fields? All signs point to Enchanted.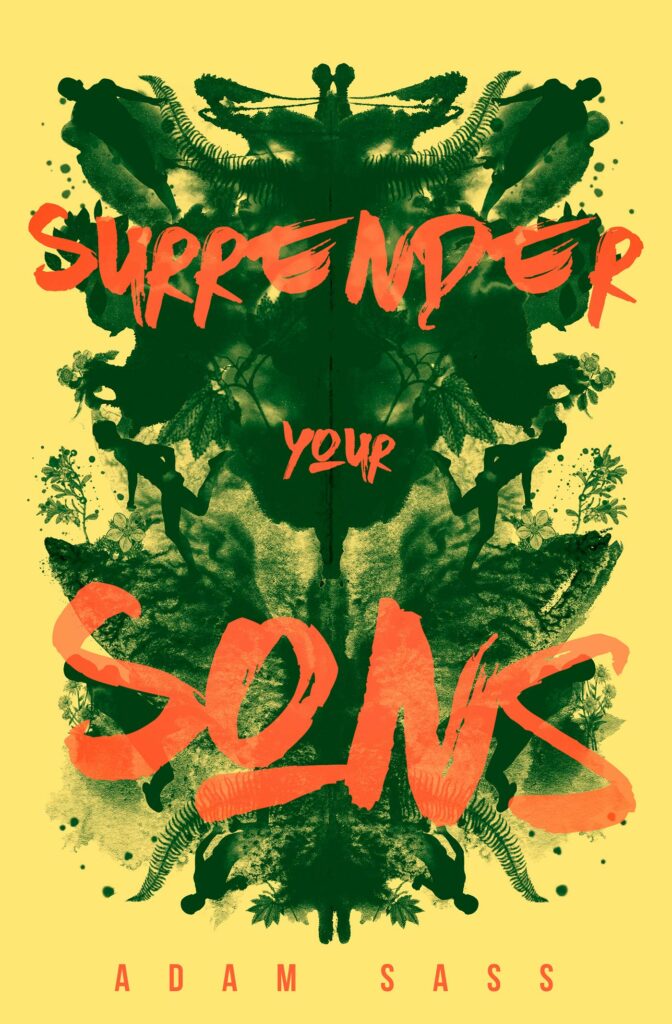 Surrender Your Sons by Adam Sass (15th September)
Connor Major's summer break is turning into a nightmare. His SAT scores bombed, the old man he delivers meals to died, and when he came out to his religious zealot mother, she had him kidnapped and shipped off to a secluded island. His final destination: Nightlight Ministries, a conversion therapy camp that will be his new home until he "changes." But Connor's troubles are only beginning. At Nightlight, everyone has something to hide–from the campers to the "converted" staff and cagey camp director–and it quickly becomes clear that no one is safe. Connor plans to escape and bring the other kidnapped teens with him. But first, he's exposing the camp's horrible truths for what they are–and taking this place down.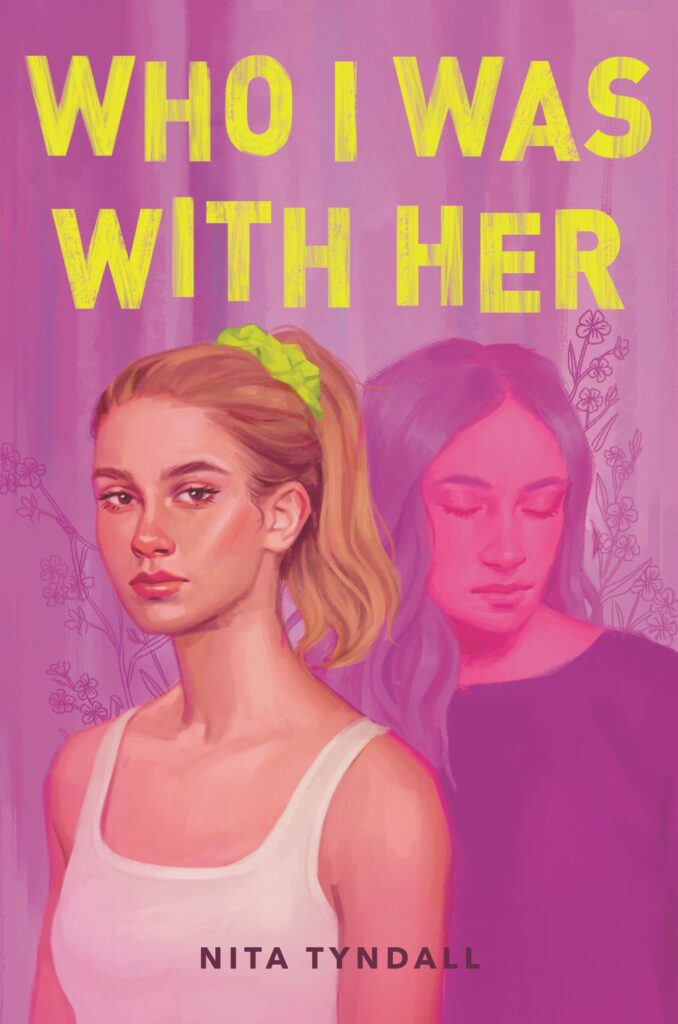 Who I Was With Her by Nita Tyndall (15th September)
There are two things that Corinne Parker knows to be true: that she is in love with Maggie Bailey, the captain of the rival high school's cross-country team and her secret girlfriend of a year, and that she isn't ready for anyone to know she's bisexual.
But then Maggie dies, and Corinne quickly learns that the only thing worse than losing Maggie is being left heartbroken over a relationship no one knows existed. And to make things even more complicated, the only person she can turn to is Elissa — Maggie's ex and the single person who understands how Corinne is feeling.
As Corinne struggles to make sense of her grief and what she truly wants out of life, she begins to have feelings for the last person she should fall for. But to move forward after losing Maggie, Corinne will have to learn to be honest with the people in her life…starting with herself.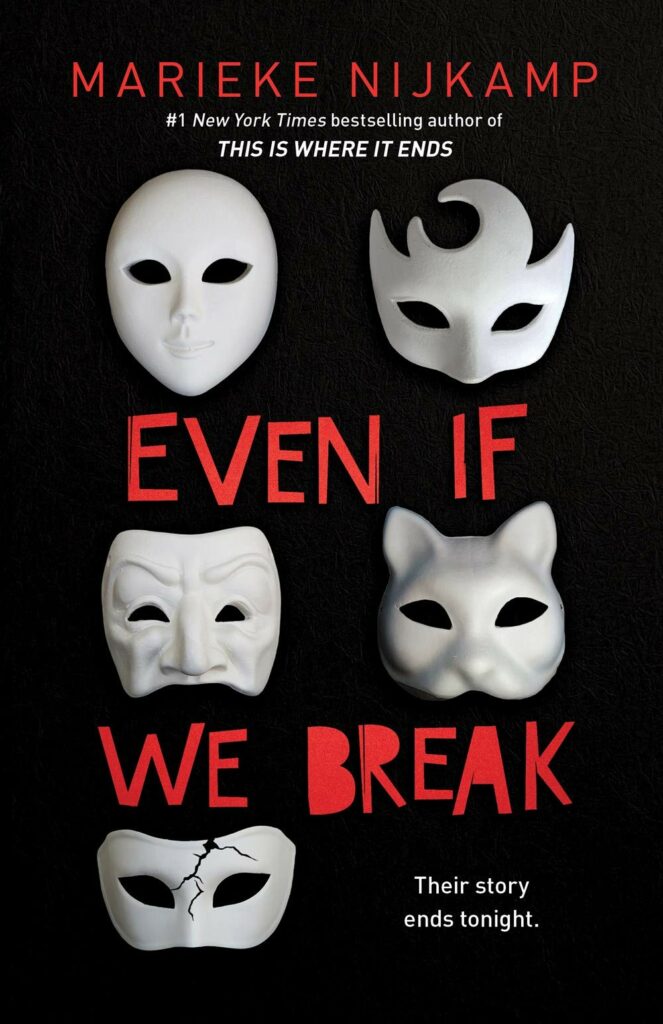 Even If We Break by Marieke Nijkamp (15th September)
A shocking new thriller about a group of friends tied together by a game and the deadly weekend that tears them apart.
FIVE friends go to a cabin. FOUR of them are hiding secrets. THREE years of history bind them. TWO are doomed from the start. ONE person wants to end this. NO ONE IS SAFE.
Are you ready to play?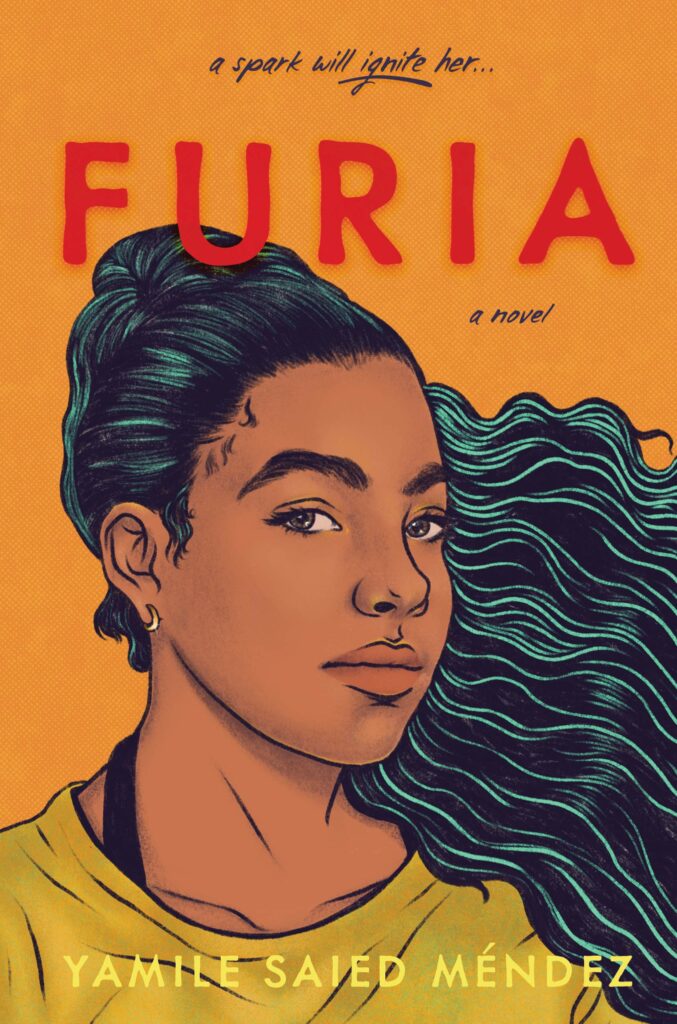 Furia by Yamile Saied Méndez (29th September)
In Rosario, Argentina, Camila Hassan lives a double life. At home, she is a careful daughter, living within her mother's narrow expectations, in her rising-soccer-star brother's shadow, and under the abusive rule of her short-tempered father.
On the field, she is La Furia, a powerhouse of skill and talent. When her team qualifies for the South American tournament, Camila gets the chance to see just how far those talents can take her. In her wildest dreams, she'd get an athletic scholarship to a North American university.
But the path ahead isn't easy. Her parents don't know about her passion. They wouldn't allow a girl to play fútbol—and she needs their permission to go any farther. And the boy she once loved is back in town. Since he left, Diego has become an international star, playing in Italy for the renowned team Juventus. Camila doesn't have time to be distracted by her feelings for him. Things aren't the same as when he left: she has her own passions and ambitions now, and La Furia cannot be denied. As her life becomes more complicated, Camila is forced to face her secrets and make her way in a world with no place for the dreams and ambition of a girl like her.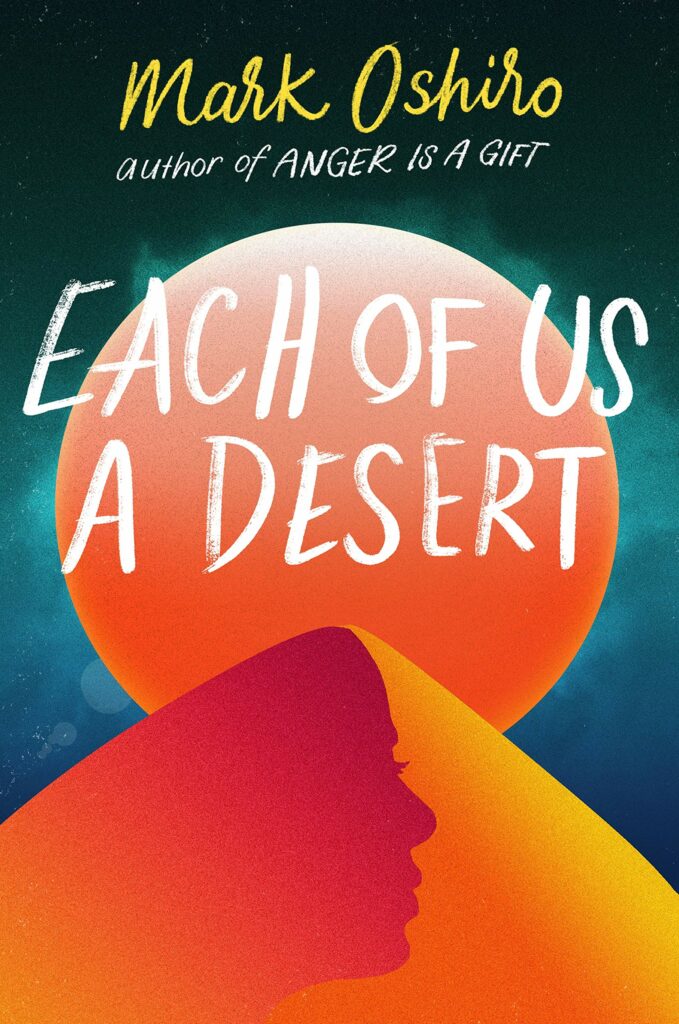 Each of Us a Desert by Mark Oshiro (15th September)
Xochital is destined to wander the desert alone, speaking her troubled village's stories into its arid winds. Her only companions are the blessed stars above and enimagic lines of poetry magically strewn across dusty dunes.
Her one desire: to share her heart with a kindred spirit.
One night, Xo's wish is granted—in the form of Emilia, the cold and beautiful daughter of the town's murderous mayor. But when the two set out on a magical journey across the desert, they find their hearts could be a match… if only they can survive the nightmare-like terrors that arise when the sun goes down.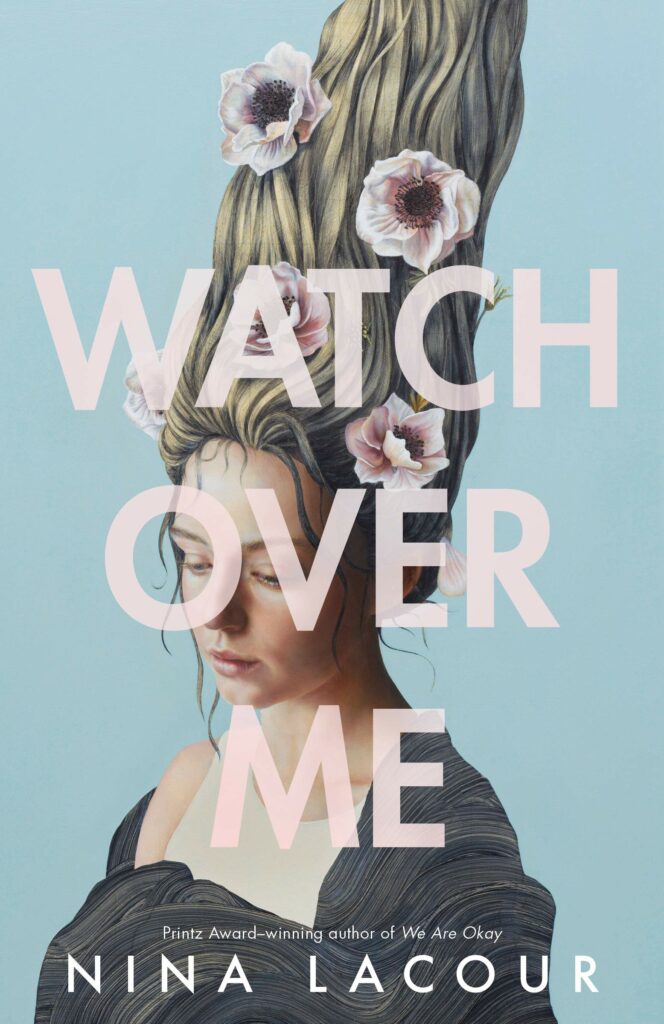 Watch Over Me by Nina LaCour (15th September)
Mila is used to being alone. Maybe that's why she said yes to the opportunity: living in this remote place, among the flowers and the fog and the crash of waves far below.
But she hadn't known about the ghosts.
Newly graduated from high school, Mila has aged out of the foster care system. So when she's offered a job and a place to stay at a farm on an isolated part of the Northern California Coast, she immediately accepts. Maybe she will finally find a new home, a real home. The farm is a refuge, but also haunted by the past traumas its young residents have come to escape. And Mila's own terrible memories are starting to rise to the surface.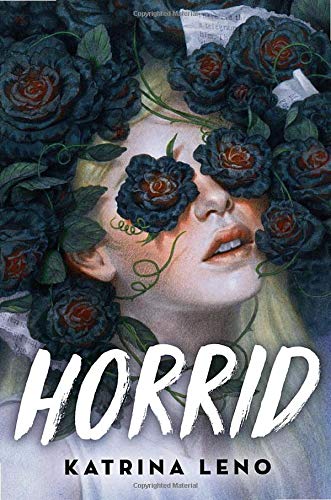 Horrid by Katrina Leno (15th September)
Following her father's death, Jane North-Robinson and her mom move from sunny California to the dreary, dilapidated old house in Maine where her mother grew up. All they want is a fresh start, but behind North Manor's doors lurks a history that leaves them feeling more alone…and more tormented.
As the cold New England autumn arrives, and Jane settles in to her new home, she finds solace in old books and memories of her dad. She steadily begins making new friends, but also faces bullying from the resident "bad seed," struggling to tamp down her own worst nature in response. Jane's mom also seems to be spiraling with the return of her childhood home, but she won't reveal why. Then Jane discovers that the "storage room" her mom has kept locked isn't for storage at all–it's a little girl's bedroom, left untouched for years and not quite as empty of inhabitants as it appears…. Is it grief? Mental illness? Or something more…horrid?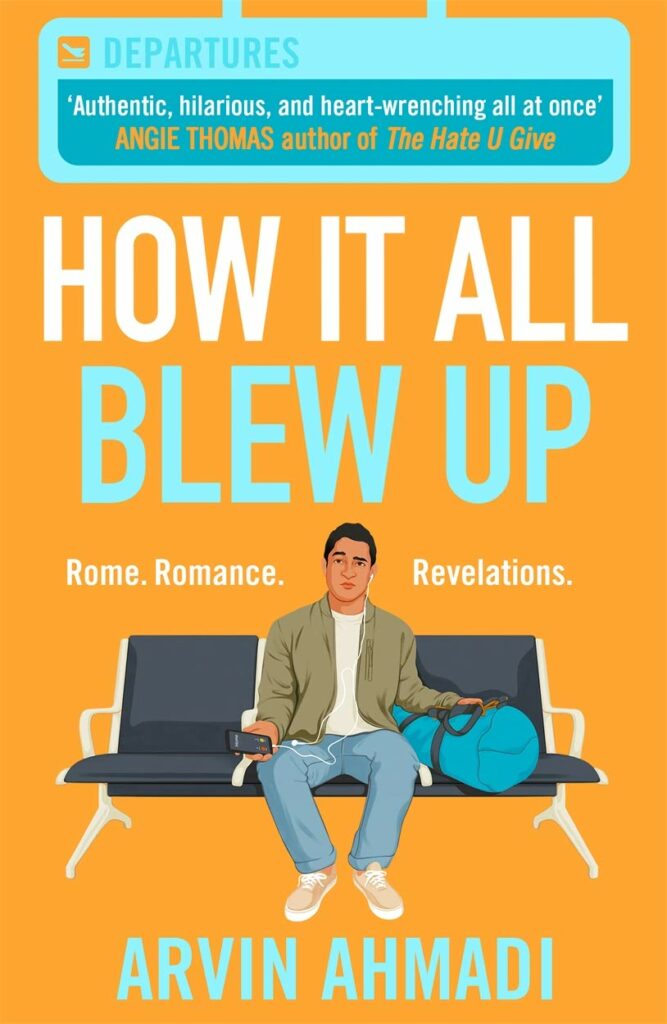 How It All Blew Up by Arvin Ahmadi (22nd September)
Eighteen-year-old Amir Azadi always knew coming out to his Muslim family would be messy–he just didn't think it would end in an airport interrogation room. But when faced with a failed relationship, bullies, and blackmail, running away to Rome is his only option. Right?
Soon, late nights with new friends and dates in the Sistine Chapel start to feel like second nature… until his old life comes knocking on his door. Now, Amir has to tell the whole truth and nothing but the truth to a US Customs officer, or risk losing his hard-won freedom.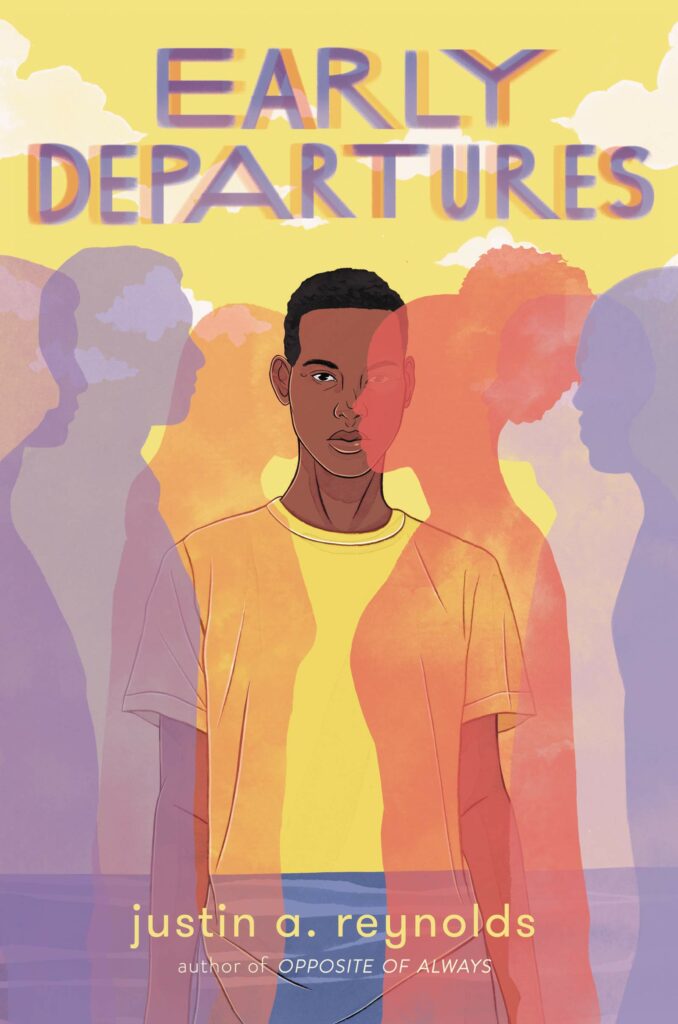 Early Departures by Justin A. Reynolds (22nd September)
Jamal's best friend, Q, doesn't know he's about to die . . . again.
He also doesn't know that Jamal tried to save his life, rescuing him from drowning only to watch Q die later in the hospital. Even more complicated, Jamal and Q haven't been best friends in two years—not since Jamal's parents died in a car accident, leaving him and his sister to carry on without them. Grief swallowed Jamal whole, and he blamed Q for causing the accident.
But what if Jamal could have a second chance? An impossible chance that would grant him the opportunity to say goodbye to his best friend? A new health-care technology allows Q to be reanimated—brought back to life like the old Q again. But there's a catch: Q will only reanimate for a short time before he dies . . . forever.
Jamal is determined to make things right with Q, but grief is hard to shake. And he can't tell Q why he's suddenly trying to be friends with him again. Because Q has no idea that he died, and Q's mom is not about to let anyone ruin the miracle by telling him. How can Jamal fix his friendship with Q if he can't tell him the truth?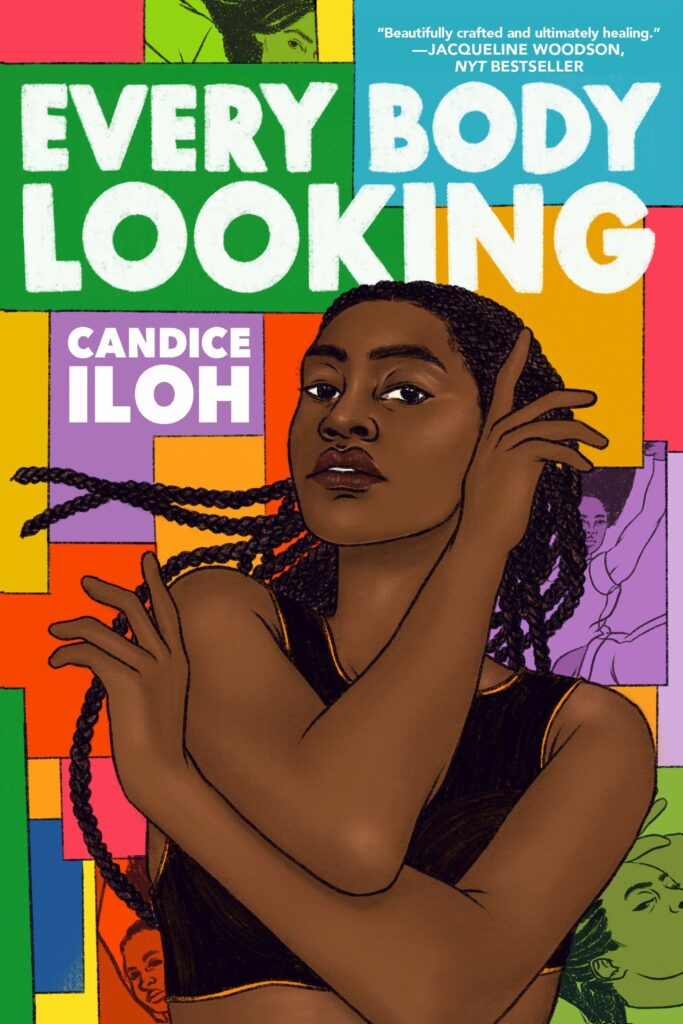 Every Body Looking by Candice Iloh (22nd September)
Every Body Looking is a heavily autobiographical novel of a young woman's struggle to carve a place for herself–for her black female body–in a world of deeply conflicting messages.
Told entirely in verse, Ada's story encompasses her earliest memories as a child, including her abuse at the hands of a young cousin, her mother's rejection and descent into addiction, and her father's attempts to create a home for his American daughter more like the one he knew in Nigeria.
The present-tense of the book is Ada's first year at Howard University in Washington D.C., where she must finally confront the fundamental conflict between who her family says she should be and what her body tells her she must be.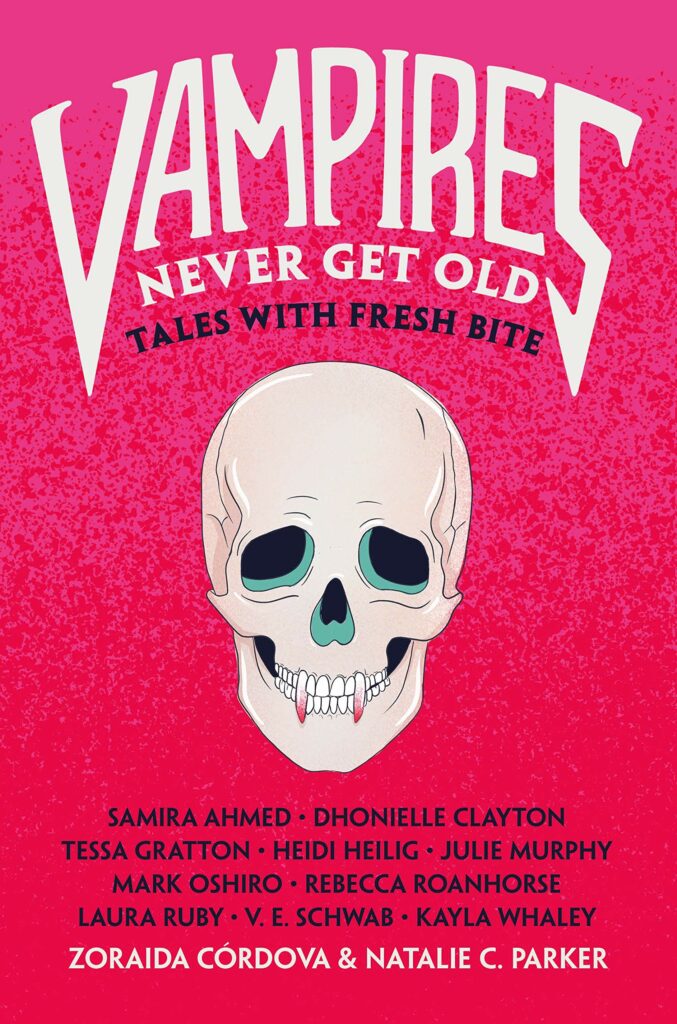 Vampires Never Get Old: Tales with Fresh Bite edited by Zoraida Córdova & Natalie C. Parker (22nd September)
In this delicious new collection, you'll find stories about lurking vampires of social media, rebellious vampires hungry for more than just blood, eager vampires coming out―and going out for their first kill―and other bold, breathtaking, dangerous, dreamy, eerie, iconic, powerful creatures of the night.
Welcome to the evolution of the vampire―and a revolution on the page.
Vampires Never Get Old includes stories by authors both bestselling and acclaimed, including Samira Ahmed, Dhonielle Clayton, Zoraida Córdova and Natalie C. Parker, Tessa Gratton, Heidi Heilig, Julie Murphy, Mark Oshiro, Rebecca Roanhorse, Laura Ruby, Victoria "V. E." Schwab, and Kayla Whaley.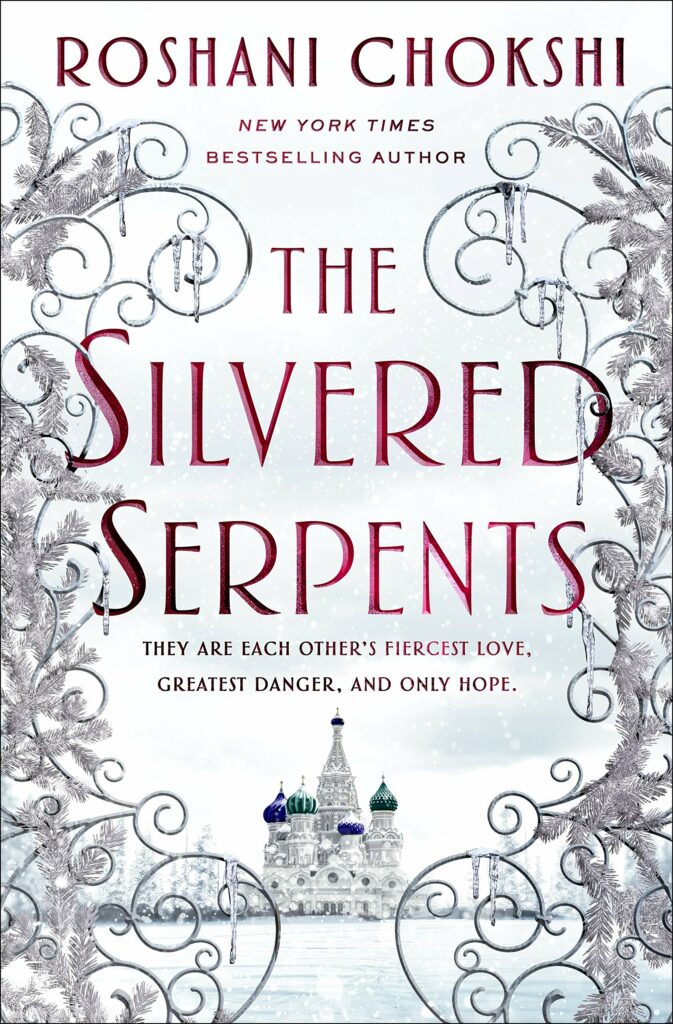 The Silvered Serpents by Roshani Chokshi (22nd September)
Severin and his team members might have successfully thwarted the Fallen House, but victory came at a terrible cost – one that still haunts all of them. Desperate to make amends, Severin pursues a dangerous lead to find a long lost artifact rumored to grant its possessor the power of God. Their hunt lures them far from Paris, and into the icy heart of Russia where crystalline ice animals stalk forgotten mansions, broken goddesses carry deadly secrets, and a string of unsolved murders makes the crew question whether an ancient myth is a myth after all. As hidden secrets come to the light and the ghosts of the past catch up to them, the crew will discover new dimensions of themselves. But what they find out may lead them down paths they never imagined. A tale of love and betrayal as the crew risks their lives for one last job.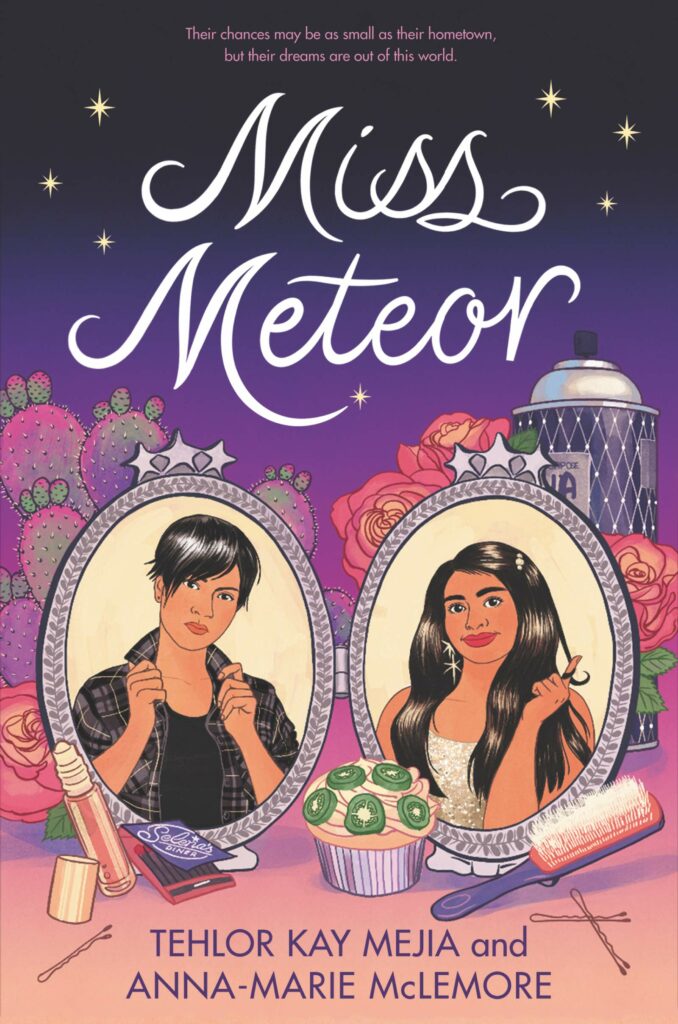 Miss Meteor by Tehlor by Kay Mejia & Anna-Marie McLemore (22nd September)
There hasn't been a winner of the Miss Meteor beauty pageant who looks like Lita Perez or Chicky Quintanilla in all its history. But that's not the only reason Lita wants to enter the contest, or why her ex-best friend Chicky wants to help her. The road to becoming Miss Meteor isn't about being perfect; it's about sharing who you are with the world—and loving the parts of yourself no one else understands. So to pull off the unlikeliest underdog story in pageant history, Lita and Chicky are going to have to forget the past and imagine a future where girls like them are more than enough—they are everything.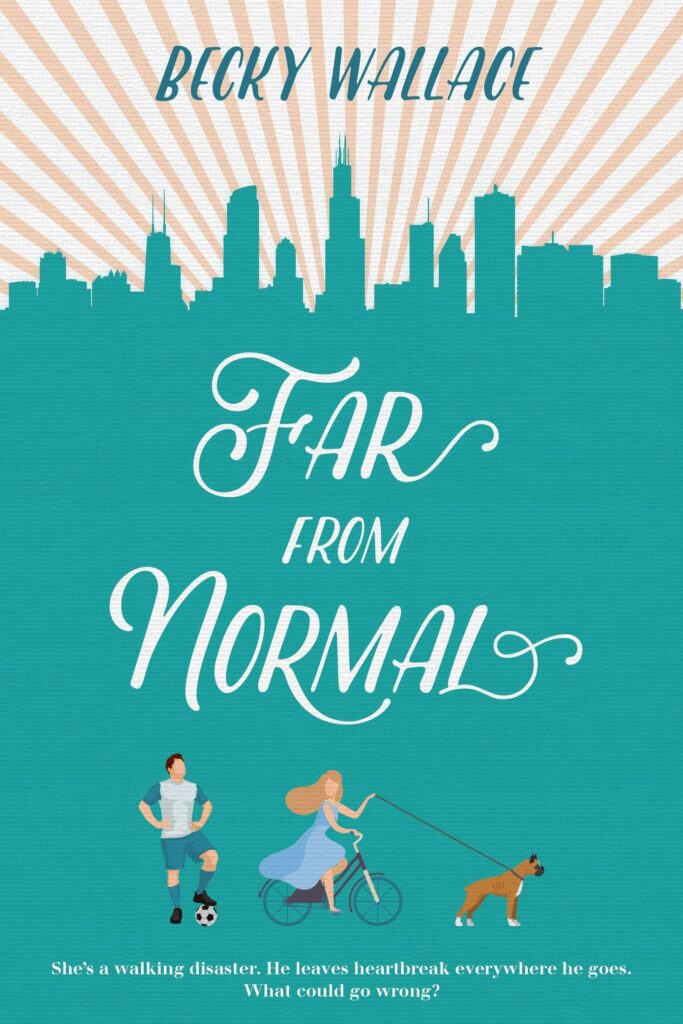 Far From Normal by Becky Wallace (22nd September)
Maddie McPherson is sick of Normal—both her hometown of Normal, Illinois and being the 'normal' sibling. But when she lands a summer internship with a sports marketing firm, she finally has a chance to crawl out of her genius brother's shadow. Not to mention, a glowing letter of recommendation could secure her admission to her dream college.
But Maddie's nickname is "CalaMaddie" for a reason, and when the company tasks her with repairing the image of teen soccer phenom Gabriel Fortunato, she wonders if she's set herself up for embarrassment. Gabriel is a tabloid magnet, who's best-known for flubbing Italy's World Cup hopes. As Maddie works with him to develop "pleasant and friendly" content for social media, she also learns he's thoughtful, multi-talented, and fiercely loyal—maybe even to a fault. Falling for a footballer is exactly how CalaMaddie would botch this internship, but with the firm pressuring her to get the job done, perhaps her heart is worth risking?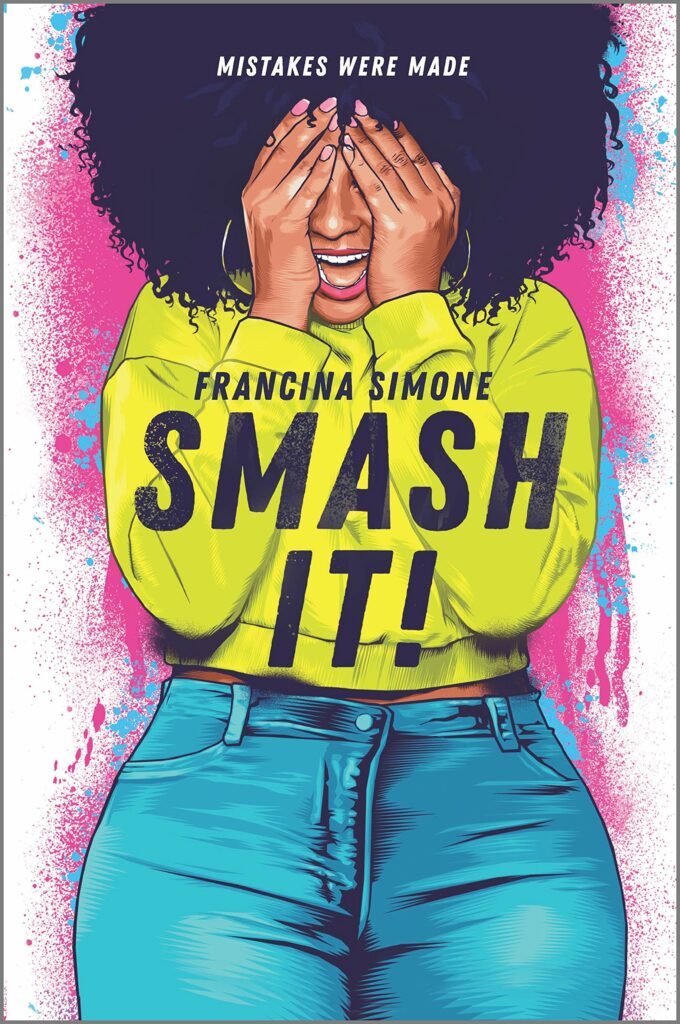 Smash It! by Francina Simone (22nd September)
Olivia "Liv" James is done with letting her insecurities get the best of her. So she does what any self-respecting hot mess of a girl who wants to SMASH junior year does…
After Liv shows up to a Halloween party in khaki shorts–why, God, why?–she decides to set aside her wack AF ways. She makes a list–a F*ck-It list.
1. Be bold–do the thing that scares me.
2. Learn to take a compliment.
3. Stand out instead of back.
She kicks it off by trying out for the school musical, saying yes to a date and making new friends. Life is great when you stop punking yourself! However, with change comes a lot of missteps, and being bold means following her heart. So what happens when Liv's heart is interested in three different guys–and two of them are her best friends? What is she supposed to do when she gets dumped by a guy she's not even dating? How does one Smash It! after the humiliation of being friend-zoned?
In Liv's own words, "F*ck it. What's the worst that can happen?" A lot, apparently.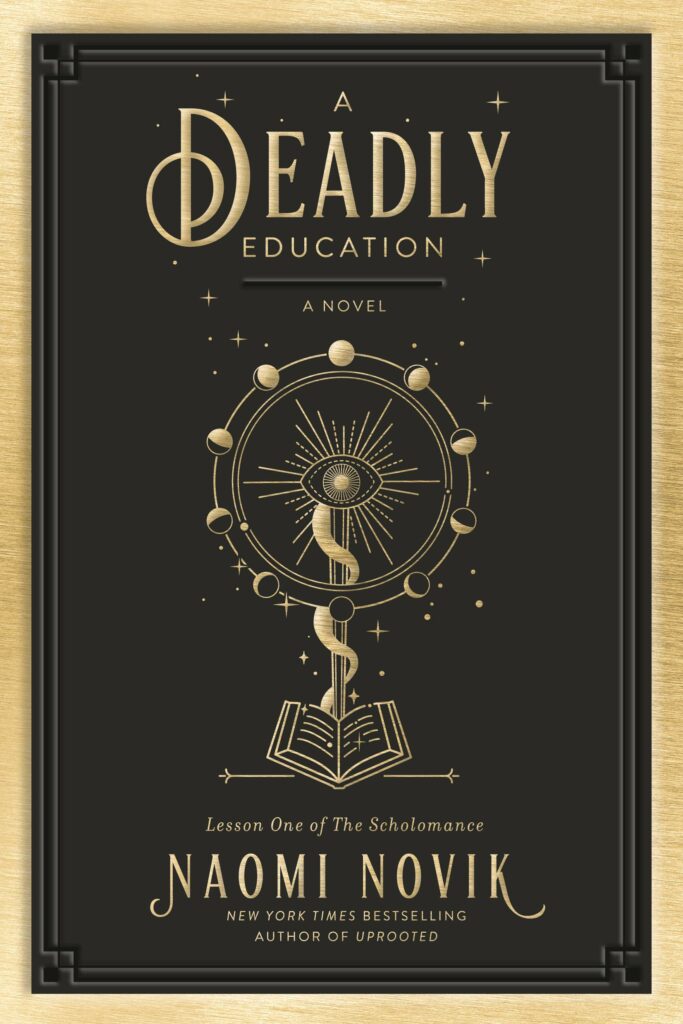 A Deadly Education by Naomi Novik (29th September)
A Deadly Education is set at Scholomance, a school for the magically gifted where failure means certain death (for real) — until one girl, El, begins to unlock its many secrets. There are no teachers, no holidays, and no friendships, save strategic ones. Survival is more important than any letter grade, for the school won't allow its students to leave until they graduate… or die! The rules are deceptively simple: Don't walk the halls alone. And beware of the monsters who lurk everywhere. El is uniquely prepared for the school's dangers. She may be without allies, but she possesses a dark power strong enough to level mountains and wipe out millions. It would be easy enough for El to defeat the monsters that prowl the school. The problem? Her powerful dark magic might also kill all the other students.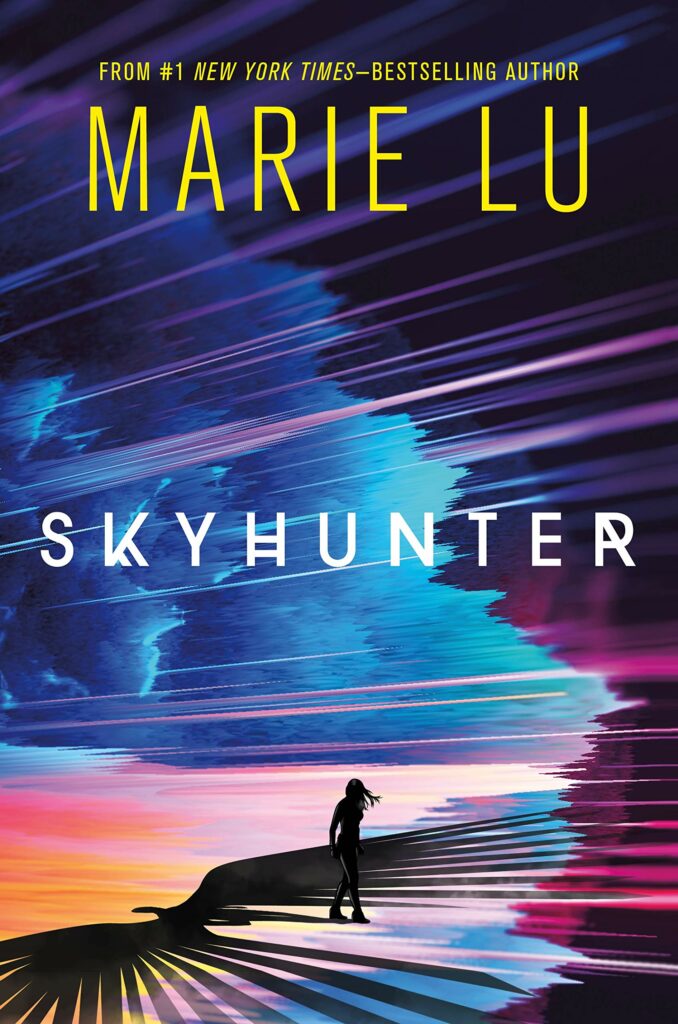 Skyhunter by Marie Lu (29th September)
The Karensa Federation has conquered a dozen countries, leaving Mara as one of the last free nations in the world. Refugees flee to its borders to escape a fate worse than death―transformation into mutant war beasts known as Ghosts, creatures the Federation then sends to attack Mara. The legendary Strikers, Mara's elite fighting force, are trained to stop these monsters. But as the number of Ghosts grows and Karensa closes in, defeat seems inevitable.
Still, one Striker refuses to give up hope.
Robbed of her voice and home, Talin Kanami knows firsthand the brutality of the Federation. Their cruelty forced her and her mother to seek asylum in a country that finds their people repugnant. She finds comfort only with a handful of fellow Strikers who have pledged their lives to one another, soldiers determined to push Karensa back at all costs.
After another devastating battle, Mara seems ready to fall. But when a mysterious prisoner is brought from the front, Talin senses there's more to him than meets the eye. Is he a spy from the Federation? Or could he be the weapon that will save them all?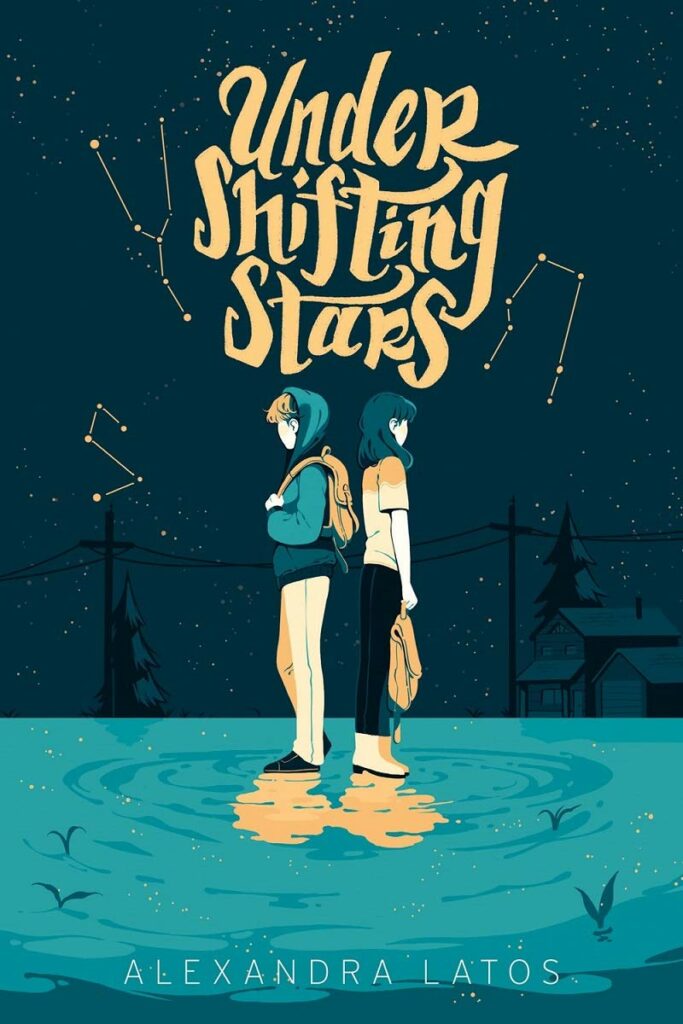 Under Shifting Stars by Alexandra Latos (29th September)
Audrey and Clare may be twins, but they don't share a school, a room, a star sign, or even a birthday. Ever since their brother Adam's death, all they've shared is confusion over who they are and what comes next.
Audrey, tired of being seen as different from her neurotypical peers, is determined to return to public school. Clare is grappling with her gender fluidity and is wondering what emerging feelings for a nonbinary classmate might mean. Will first crushes, new family dynamics, and questions of identity prove that Audrey and Clare have grown too different to understand each other—or that they've needed each other all along?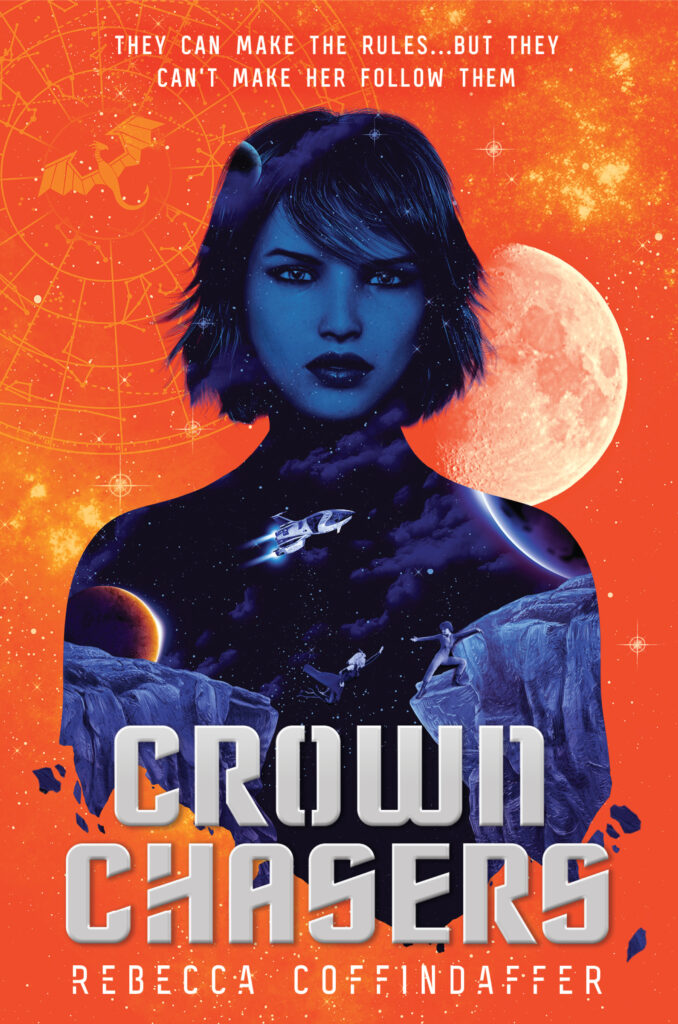 Crownchasers by Rebecca Coffindaffer (29th September)
Alyssa Farshot has spent her whole life trying to outrun her family legacy. Her mother sacrificed everything to bring peace to the quadrant, and her uncle has successfully ruled as emperor for decades. But the last thing Alyssa wants is to follow in their footsteps as the next in line for the throne. Why would she choose to be trapped in a palace when she could be having wild adventures exploring a thousand-and-one planets in her own ship?
But when Alyssa's uncle becomes gravely ill, his dying wish surprises the entire galaxy. Instead of naming her as his successor, he calls for a crownchase, the first in seven centuries. Representatives from each of the empire's prime families—including Alyssa—are thrown into a race to find the royal seal, which has been hidden somewhere in the empire. The first to find the seal wins the throne.
Alyssa's experience as an explorer makes her the favorite to win the crown she never wanted. And though she doesn't want to be empress, her duty to her uncle compels her to participate in this one last epic adventure. But when the chase turns deadly, it's clear that more than just the fate of the empire is at stake. Alyssa is on her most important quest yet—and only time will tell if she'll survive it.