20 must-read LGBTQIA+ books for YA readers
It wasn't too long ago that the task of counting the entirety of YA LGBTQIA+ books available would only need your fingers (and maybe a few toes). While YA — and the literary world in general — undoubtedly still has work to do in terms of its LGBTQIA+ representation, it has thankfully come a long way over the past few years.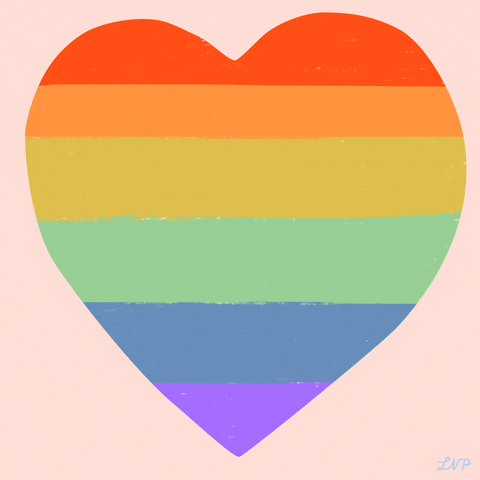 From fantasy to contemporary, romance and sci-fi, LGBTQIA+ rep is finally crossing all genre boarders. You just might need to search a little harder for it! So whether it's a swoon-worthy rom-com you're after, a gripping murder mystery, kick-ass heroes or something that'll tug on all your heartstrings, look no further because this list has all that and more.
---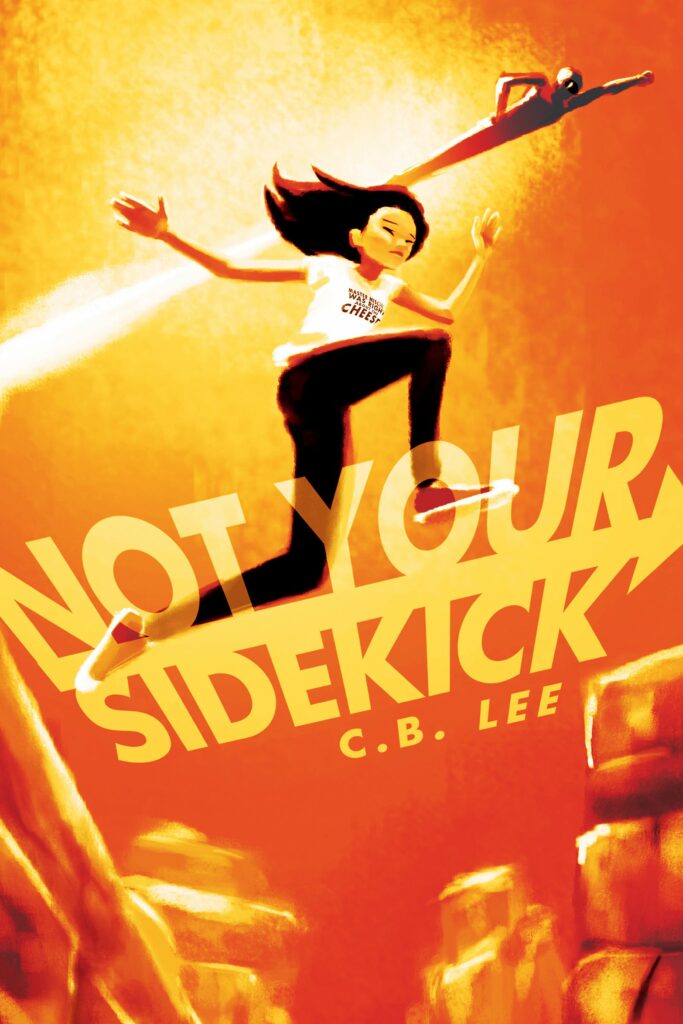 Sidekick Squad Series by C.B. Lee
With the first book in this series starring a bisexual protagonist, the second having a trans protagonist and the third starring an aromantic asexual protagonist, unlike DC and Marvel, C.B. Lee has zero qualms about letting LGBTQIA+ superheroes take centre stage in this brilliantly fun and fast-paced series.
Available to buy in the UK and US.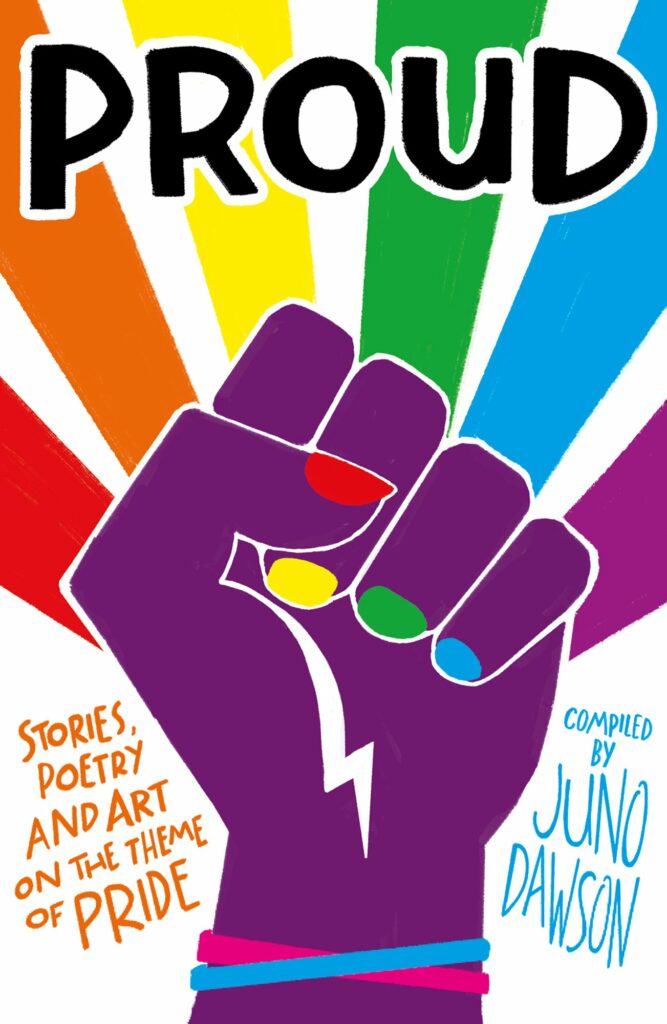 Proud edited by Juno Dawson
With contributions from a long list of creators who identify at part of the LGBTQIA+ community, including the likes of, Alice Oseman, David Levithan, Tanya Byrne, Moïra Fowley-Doyle and Simon James Green, this brilliantly crafted anthology explores the multiple facets and experiences of the LGBTQIA+ community  through stories, poetry and artwork.
Available to buy in the UK and US.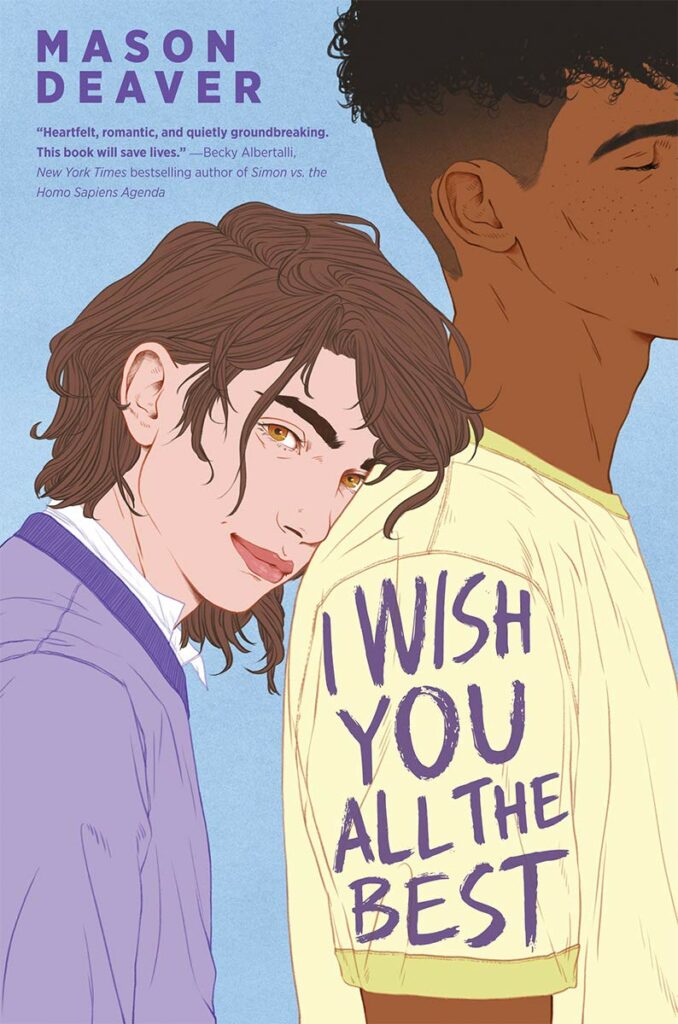 I Wish You All the Best by Mason Deaver
After coming out to their parents as nonbinary, Ben faces the last half of senior year at a new school, when they're thrown out of their house and forced to move in with their estranged older sister. But Ben's efforts to keep a low profile prove futile when funny and charismatic student, Nathan, decides to take them under his wing. As a beautiful friendship ensues and feelings begin to grow and change, what began as a disastrous turn of events turns out to be the possibility to start a new, happier life.
Available to buy in the UK and US.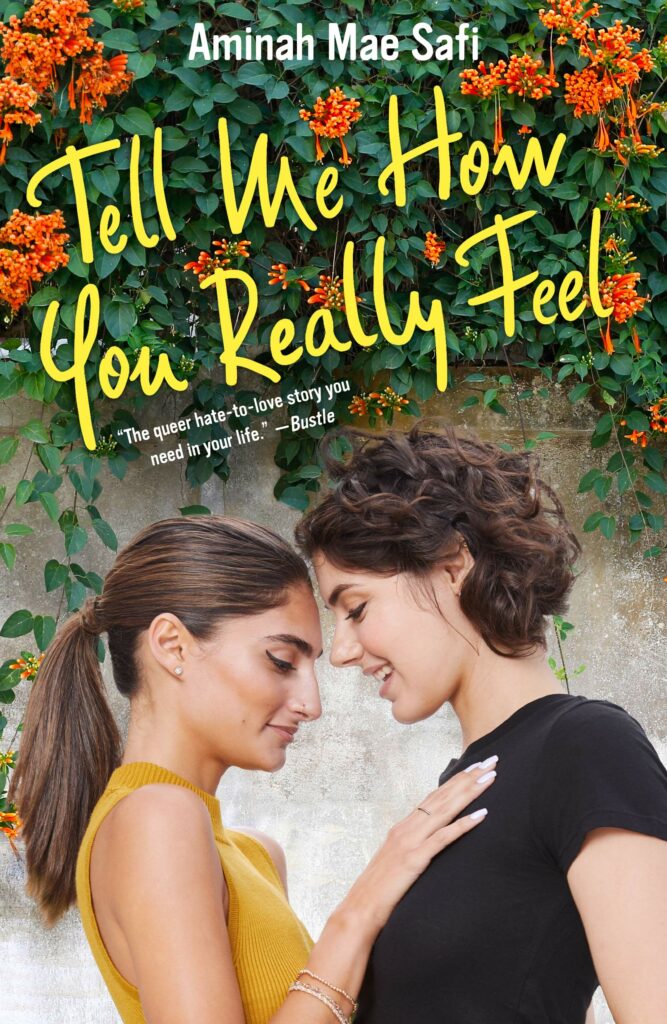 Tell Me How You Really Feel by Aminah Mae Safi
Sana is a cheerleader and a straight-A student. Rachel is a movie obsessed, wannabe director currently casting her senior film project. Rachel knows she's found the perfect lead in Sana but there's one problem. Rachel has hated Sana ever since the day Sana asked her out, in what Rachel thought was a cruel prank…
Available to buy in the UK and US.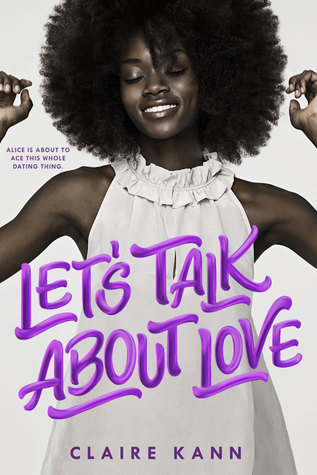 Let's Talk About Love by Claire Kann
When Alice's girlfriend breaks up with her for being asexual, her plan for a perfect summer spent working at the library and marathoning TV series with her friends, suddenly doesn't seem so enticing. But then she meets Takumi and Alice has to navigate the potential, unexpected turn her summer could take if she's willing to risk their new-found friendship for a romance that might not be reciprocated—or understood.
Available to buy in the UK and US.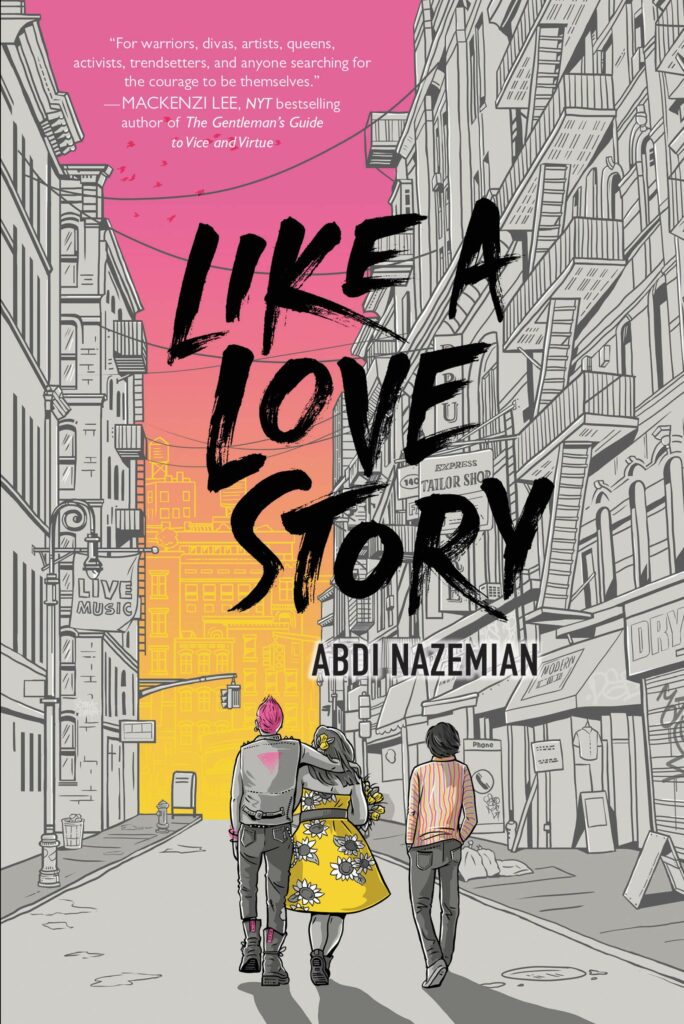 Like a Love Story by Abdi Nazemian
In 1989 in New York City, the world is changing for three teens. Reza's an Iranian boy who's new to the city and terrified someone will find out he's gay. Especially since his knowledge of gay life comes from the media's images of men dying of AIDS. Judy's an aspiring fashion designer who worships her uncle, a gay man with AIDS who devotes his time to activism. Judy never imagined she'd find romance, until she falls for Reza and they start dating. Then there's Judy's best friend, Art, the school's only out and proud student, who's rebelling against his conservative parents by photographically documenting the AIDS crisis. As Reza and Art grow closer, Reza struggles to find a way out of his lies that won't break Judy's heart and ruin the most meaningful friendship he's ever known.
Available to buy in the UK and US.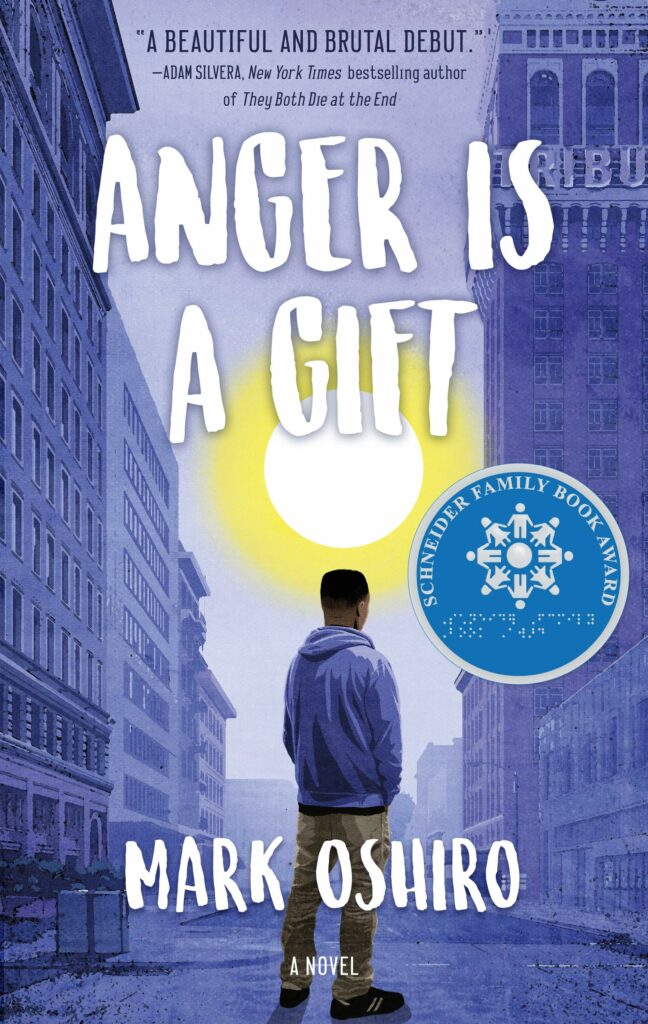 Anger is a Gift by Mark Oshiro
Six years after a police officer murdered his father, resulting in a vilifying media frenzy and utter lack of accountability on behalf of the Oakland PD, Moss Jefferies and his fellow classmates have found themselves increasingly treated like criminals in their own school. After constant intimidation by the police officers stationed in their halls, the students decide to take a stand. But when tragedy strikes more than once, Moss is faced with a choice between giving into the fear and hate eating at him or the realisation that, sometimes, anger truly is a gift. With it's cast of characters, inclusive in sexuality, race, gender, class and ability, Anger is a Gift is a heart-wrenching exploration of police brutality, community and self-discovery.
Available to buy in the UK and US.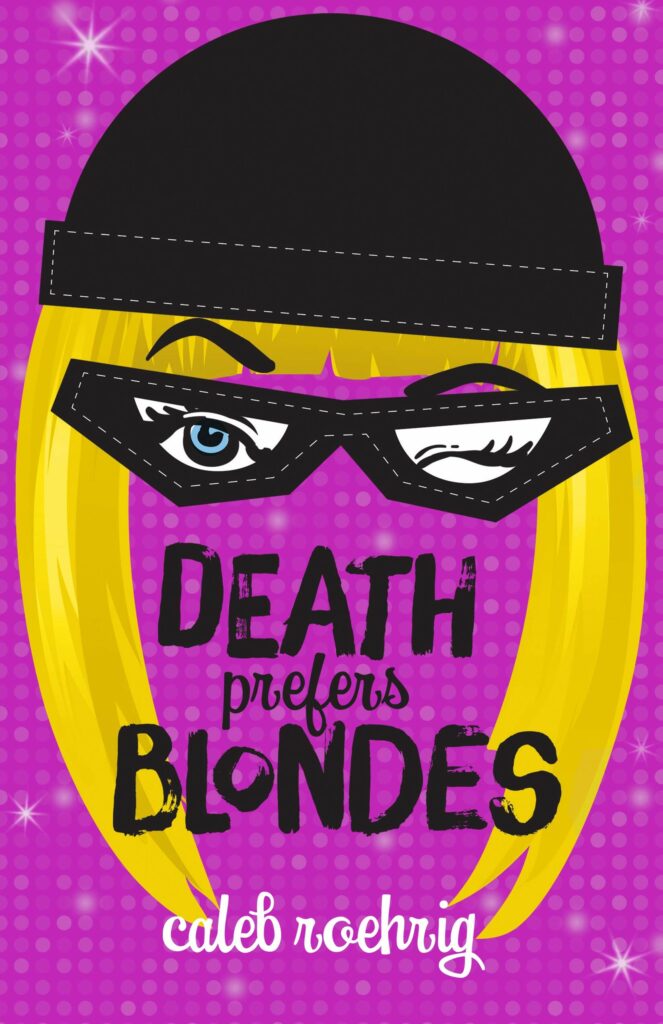 Death Prefers Blondes by Caleb Roehrig
With the help of her team of drag queen accomplices, Margo Manning, a teen Hollywood socialite by day and top LA criminal by night, has pulled off some of the toughest, most high-profile break-ins around the city. Then comes the job to end all jobs and Margo's faced with a sum of money she's only ever dreamed of and all at once, everything she's counted on is put at risk.
Available to buy in the UK and US.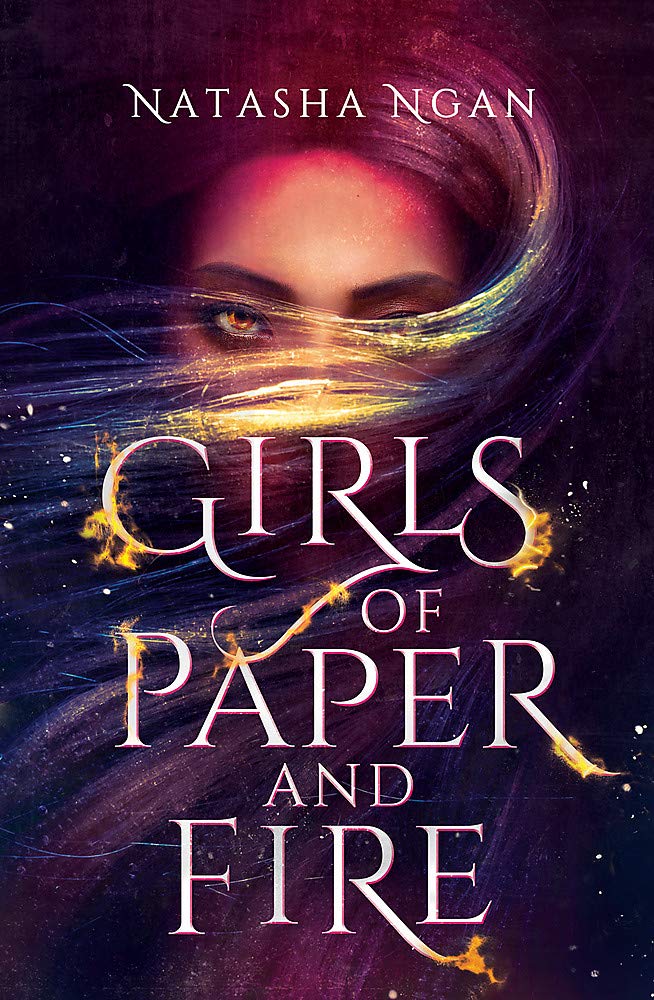 Girls of Paper and Fire by Natasha Ngan
Lei is a fully human member of the Paper Caste, the lowest and most persecuted class of people in Ikhar, a land in which animal-human demons rule. When Lei is stolen from her village and forced to become a Paper Girl, one of the nine consorts to the cruel Bull King, she reluctantly settles into the harsh court life. But when Lei finds herself falling in love with a fellow Paper Girl, their forbidden relationship becomes intertwined with a plot threatening her world's entire way of life.
Available to buy in the UK and US.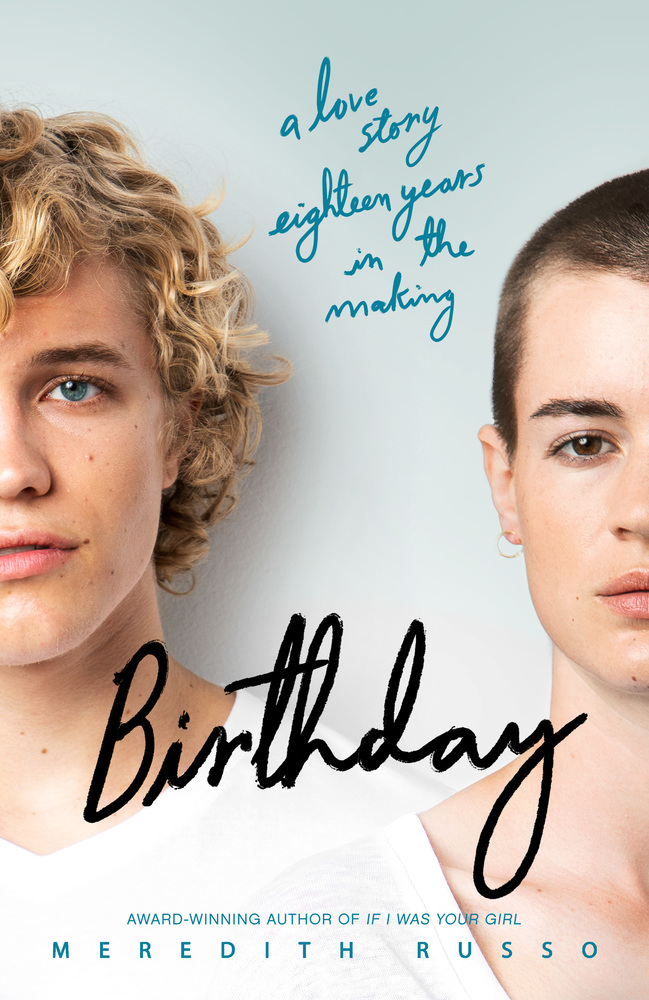 Birthday by Meredith Russo
Born on the say day at the same time, Morgan and Eric are bonded for life. Birthday visits them once a year on their shared birthday, looking on as the pair grow and change. As Eric figures out who he is and how he fits into the world and as Morgan makes the difficult choice to live as her true self. As they drift apart and come together, make up and break up and ultimately, realise how deeply they are a part of each other.
Available to buy in the UK and US.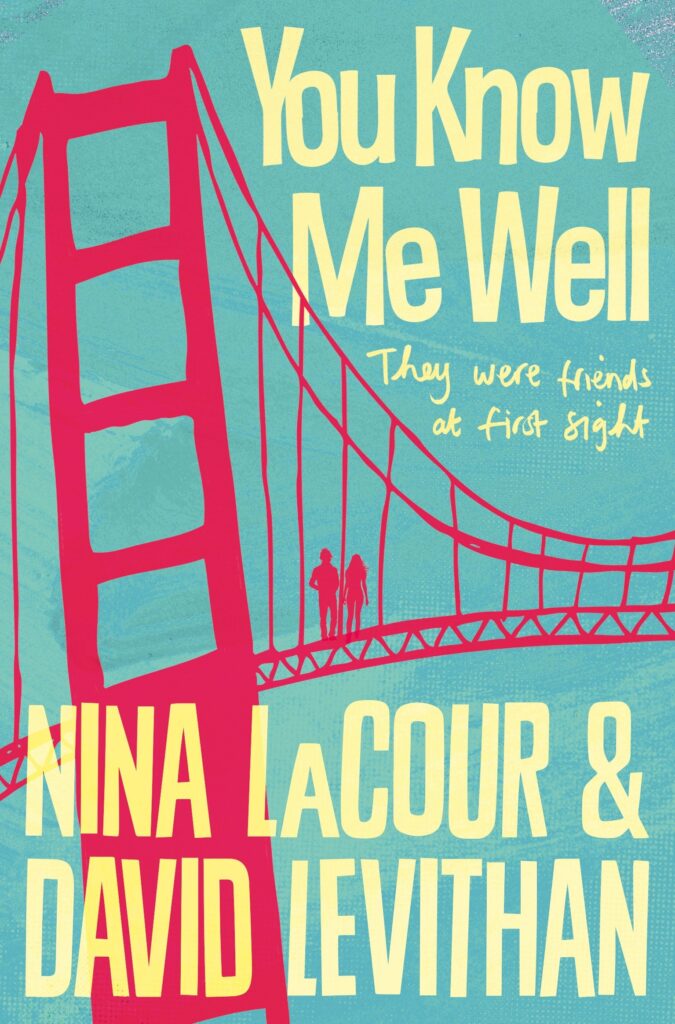 You Know Me Well by Nina LaCour and David Levithan
Despite having sat next to each other for an entire year, Mark and Kate have never spoken. Then their paths cross on an unexpected night out at San Francisco Pride, where Kate has set out to finally meet the girl she's been love with from afar and Mark is spending a wild night with his best friend, who may or may not reciprocate his romantic feelings. The pair's lives soon intertwine and before long, they find that they know each other better than any of the people who are supposed to know them more.
Available to buy in the UK and US.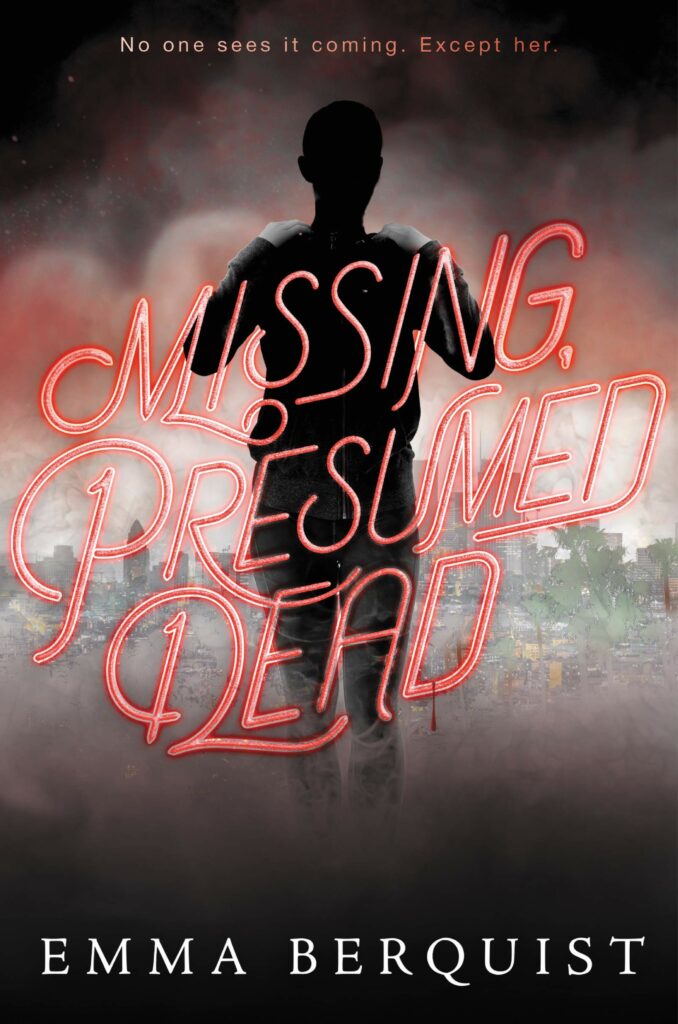 Missing, Presumed Dead by Emma Berquist
Is it a gift or a curse? It depends on who you ask but to Lexi, her ability to sense how and when someone will die with a touch is a curse that's left her friendless and alone. Then Lexi foresees the violent death of a young women and everything changes. Jane doesn't go to the afterlife quietly. Instead, her ghost remains, determined to track down her murderer but to do so, she'll need Lexi's help. Desperate to keep this beautiful ghost of a girl by her side and make up for the fact that she didn't—couldn't—save Jane's life, Lexi will do anything to help Jane seek the revenge she desires.
Available to buy in the UK and US.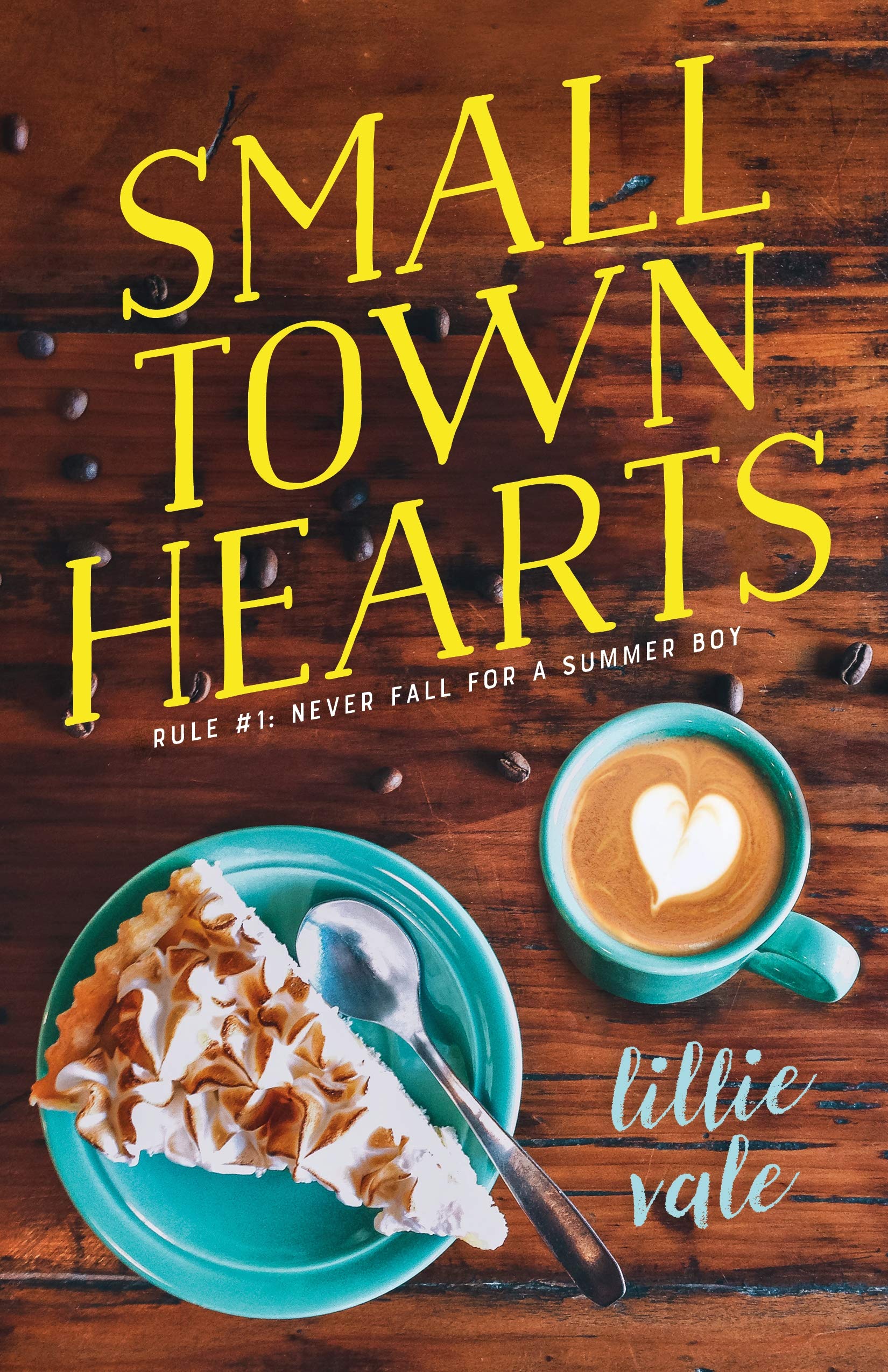 Small Town Hearts by Lillie Vale
When a reckless kiss and the unannounced arrival of her ex-girlfriend causes Babe and her two best friends to break up, her plan for a summer spent making new memories with them before they leave for college goes awry. Then there's Levi, the adorable artist spending all his free time at the coffee shop where Babe works. Babe knows better than to fall for a tourist who will leave when summer ends, after all, 'never fall for a summer boy' is the one rule she's always had. But just like the unsettling fact that everything is going to change once summer is over, she can't escape her desire to get to know Levi.
Available to buy in the UK and US.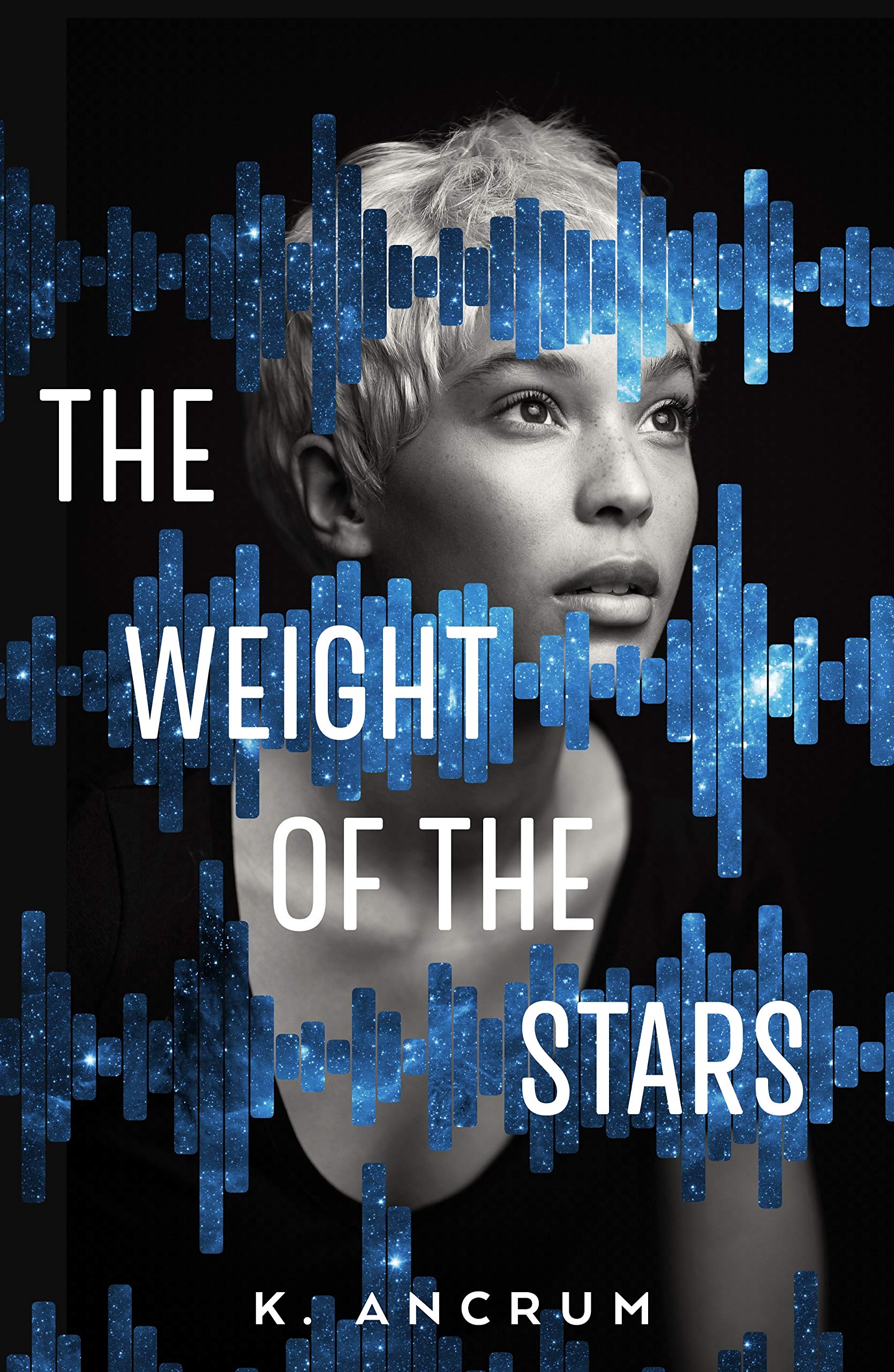 The Weight of the Stars by K. Ancrum
Ryann's dreams of a career have been squashed by her circumstances. Not only does she live in a trailer park on the wrong side of town and struggling through her last year of high school, she also has to take care of her brother and his son. Then she meets furious loner and town newbies, Alexandria. Despite Alexandria's efforts to push Ryann away, they two are thrown together after a horrific accident leaves Alexandria with a broken arm and Ryann soon learns Alexandria's secret: Alexandria's mother is an astronaut who volunteered for a one-way trip to the edge of the solar system and every night since, without fair, Alexandria has waited to catch radio signals from her mother. Now, day after day, it's up to Ryann to lift Alexandria onto the roof and, as their animosity slowly dissipates, something else begins to grow in its place.
Available to buy in the UK and US.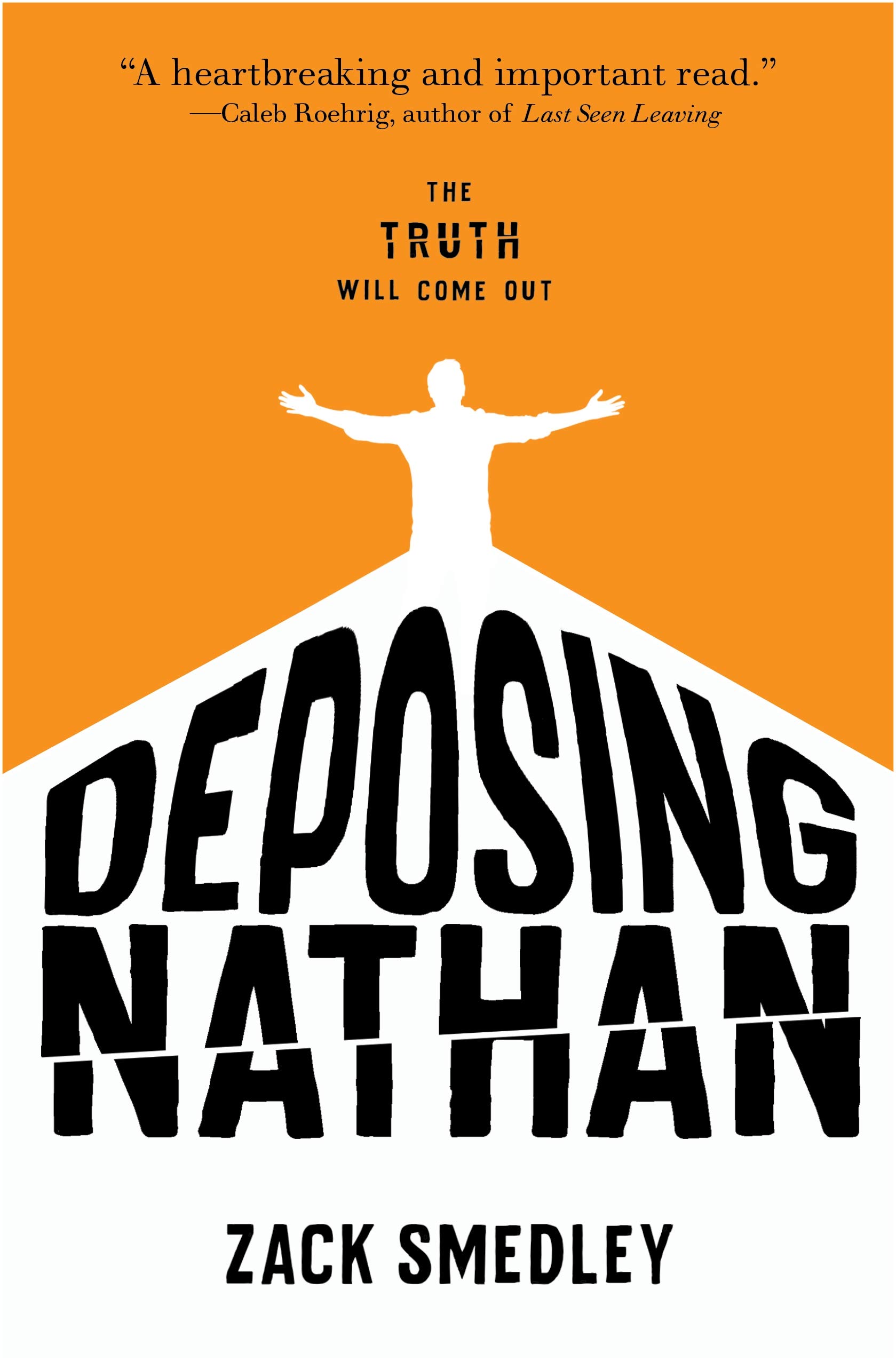 Deposing Nathan by Zack Smedley
Nate never imagined that he would be attacked by his best friend, Cam or that he'd be called to deliver a sworn statement to get him convicted. The problem is, just like the pair's friendship, the real story isn't easy or convenient. From the day the boys met, Cam challenged Nate on every level, pushing him to break the rules, dream and accept finally himself. Then Nate started to push back and with each push, the boys moved closer to each other and at the same time, spiraled closer to their breaking points.
Available to buy in the UK and US.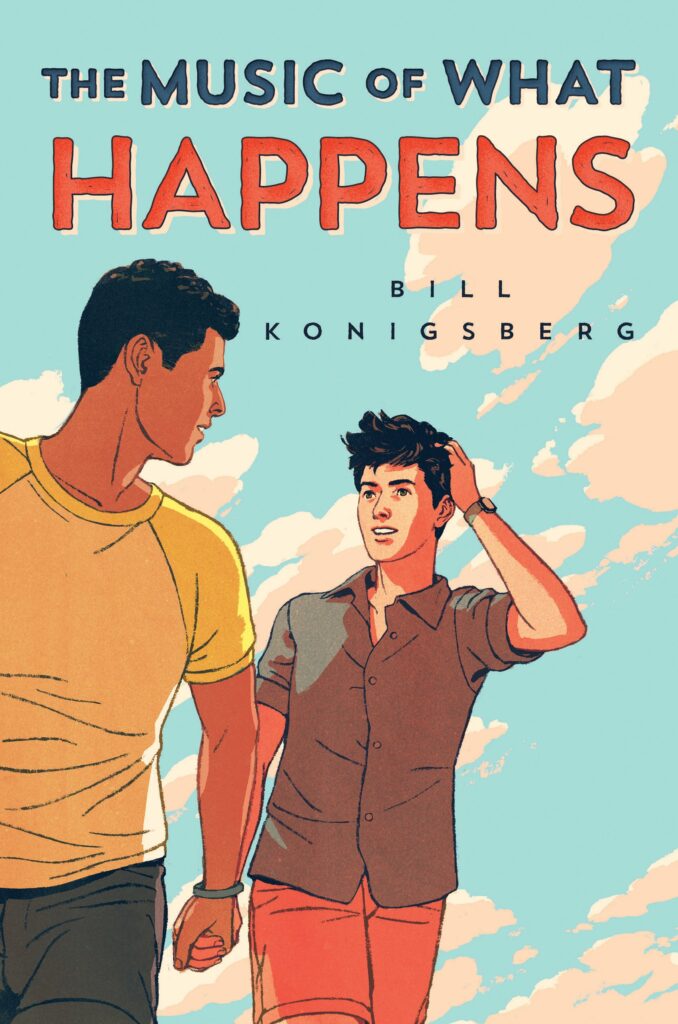 The Music of What Happens by Bill Konigsberg
Chilled out, sports and video game loving Max is gay and it's not a big deal. Not to him, not to him Mom and not to his friends. But Max has a secret: an encounter with an older kid he doesn't want to think about, ever. Jordan is the exact opposite of chill. He's never been kissed and searching for his Mr. Right, who he's convinced wouldn't like him even if he did find him. Jordan also has a secret: A mother who's spiraling out of control and the knowledge that he's the only one who can keep his family from falling apart. Over the course of one Arizonan summer, the two boys will have to face their biggest fears and decide what they're willing to risk to get the thing they want the most.
Available to buy in the UK and US.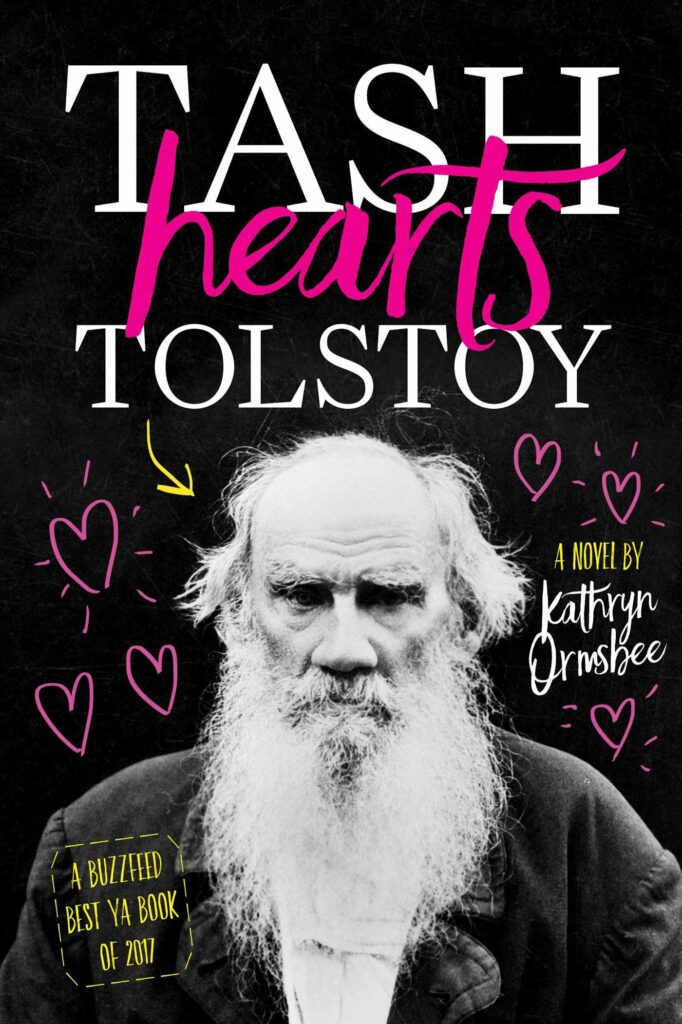 Tash Hearts Tolstoy by Kathryn Ormsbee
When Natasha "Tash" Zelenka's Anna Karenina inspired web series, Unhappy Families, goes viral and gets nominated for a Golden Tuba award, Tash's online-flirtation with Thom Causer, a fellow award nominee, suddenly has the potential to become something beyond a screen. That is, if she can figure out how to tell Thom she's romantic asexual. As Tash attempts to balance her newfound fame, a potential romance, her feelings about her sexuality and the friends who are slowly slipping away as she rises to the top, Tash must ask herself, what would Tolstoy do
Available to buy in the UK and US.
Running With Lions by Julian Winters
Sebastian Hughes, Bloomington High School Lions' star goalie, should be excited about his senior year. But when his estranged childhood best friend Emir Shah shows up to summer training camp, Sebastian quickly realises the team's success may be in the hands of the one guy who hates him. Left with the responsibility of holding his team together, Sebastian sets out to reconnect with Emir and regain his trust. But to Sebastian's surprise, sweaty days on the pitch, wandering the town's streets, and bonding on the weekends sparks more than just friendship between them.
Available to buy in the UK and US.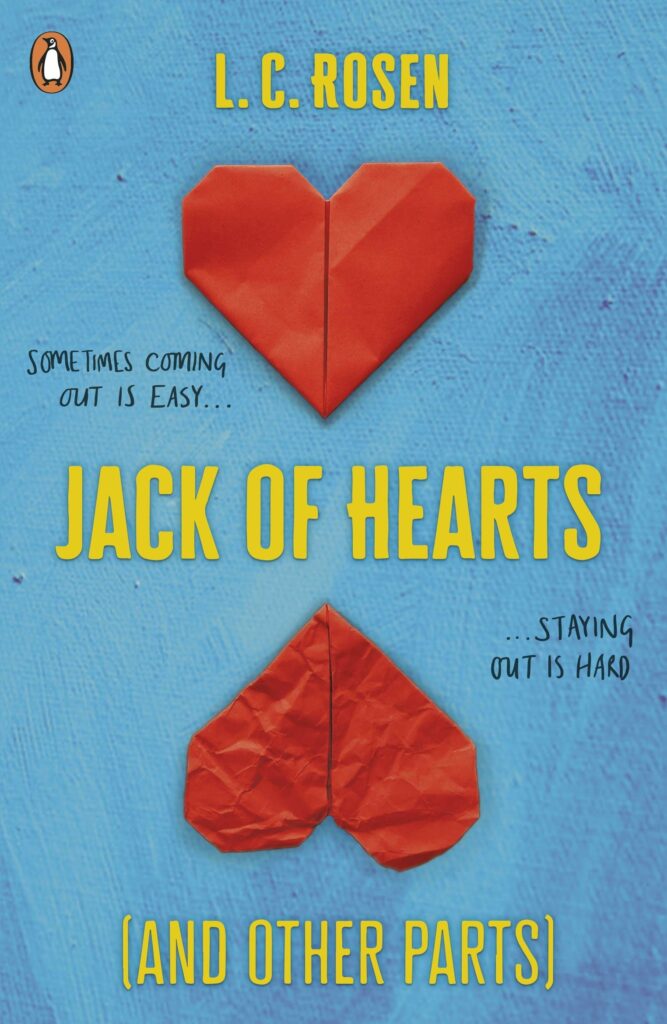 Jack of Hearts (and Other Parts) by L.C. Rosen
Seventeen-year-old Jack Rothman loves partying, makeup and boys – sometimes all at once. His sex life makes him his high school's hot gossip but Jack doesn't care. As he's always said, 'it could be worse'. Then the mysterious love letters Jack's been receiving via his online sex advice column take a turn for the creepy. Jack's secret admirer knows everything about him: where he hangs out, who he's sleeping with and even who his mum is dating. Despite claiming they love Jack, they don't love his unashamedly queer lifestyle and it's not long before the threat arrives. Jack must curb his sexuality, or they'll force him to. As the pressure mounts, Jack must unmask his stalker before their obsession becomes genuinely dangerous…
Available to buy in the UK and US.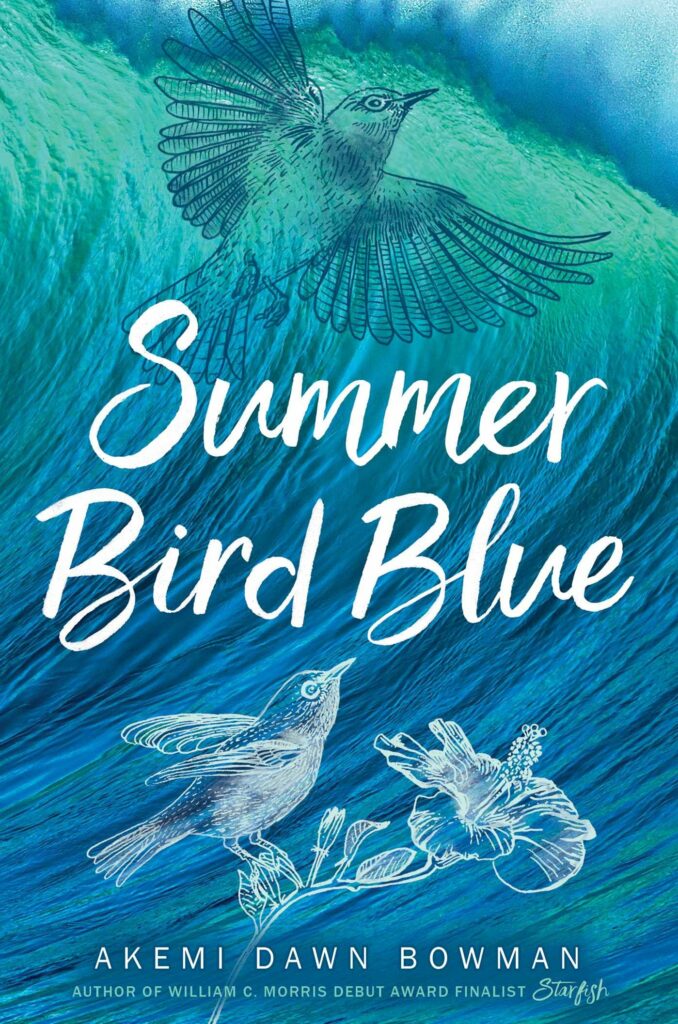 Summer Bird Blue by Akemi Dawn Bowman
Rumi is sure of one thing and one thing only: she wants to spend the rest of her life writing music with her younger sister, Lea. Then Lea dies in a car accident and Rumi's mother sends her away to live with her aunt in Hawaii. Moving to Hawaii wasn't part of Rumi's summer plan but with the help of the "boys next door" — Kai, a teenage surfer and eighty-year-old, George —Rumi fights to navigate the loss of her sister, being abandoned by her mother and her confusion surrounding her own identity, as she attempts to honour her sister by finishing the song they never had the chance to.